2017 Holi Dressing Ideas – Holi, the most colourful event of the year which brings about a joy and happiness of its own. If you can't think of anything else when it comes to holi outfits, there is always the option of going with the traditional look, a white dress. But why go with the same old stuff when there is so much more to explore and try out? Outfit trends will bring a complete guide in this post as to how to dress up for Holi festival, what outfits to wear.W e also recommend you to see how to dress up for carnival festival you can also get many ideas from that.
Outfit Ideas for Holi
There is just no end to the types of dresses you can wear at Holi, Kurtis, Saari, jeans, tunic, shirts, there is just no limit to experimenting with looks on this day. So if you are still keen on keeping the tradition and wearing white, how about mixing it up with your favourite colour? Almost every colour looks good with white, especially the bright ones like red, orange, blue, shocking pink. One of the most popular ones this year has been the combination of white and plum colour. Apart from that, floral dresses also create a different and yet beautiful look for Holi. Obviously considering the occasion, avoid dresses you can get caught up in or which are hard to manage and go for the one you will be most comfortable in.
Perfect Footwear for Holi
Totally avoid wearing heals and find some comfortable rubber shoes. The shoes can be in any style that you are comfortable in like slippers or sneakers as long as there isn't a chance of slipping in them. If you are carrying a western look then obviously go for sneakers or pumps and for an eastern dress, go for slippers.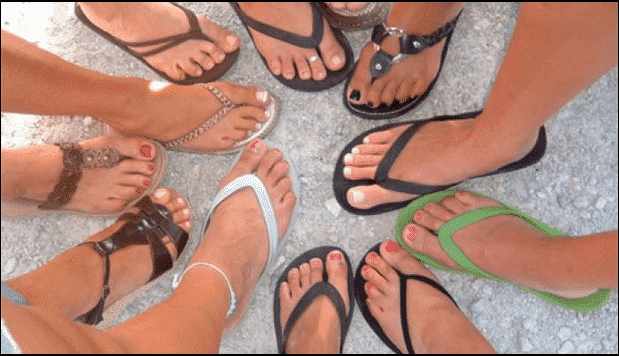 Holi Make-up Idea
Though there is a widely held concept that there's no need for make-up on Holi since it gets spoiled anyway, this is not true. Make-up is more important on this day than any other function as it will help protect your skin from the dangerous chemicals in the colours. So use waterproof make-up, especially as a base and eye make-up, and don't forget to apply sunscreen on your face and all visible body parts. Bold eyes will enhance your looks even after you have been covered in colours. Its also the perfect occasion to go for nail art, or if you don't have time for that, how about wearing a different coloured nail colour on each nail for a change?
Waterproof make-up with bold eyes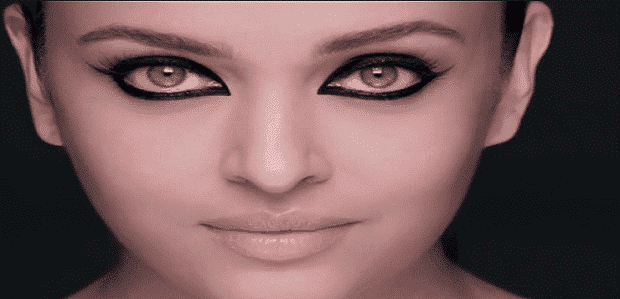 Source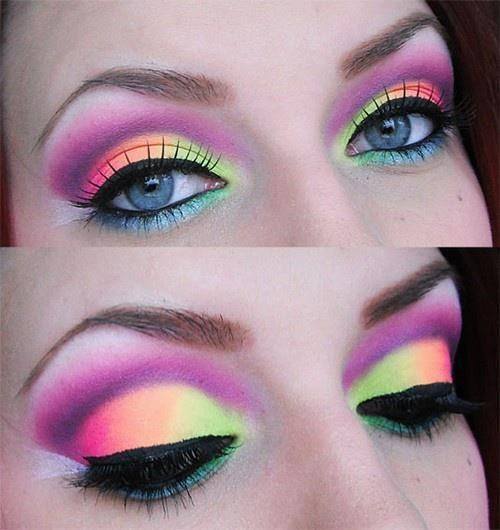 Cute Hairstyle for Holi
The best hairstyle for this occasion is definitely the ponytail. But if you are daring enough, try combining it with a braid. Also remember to apply some moisturiser or other products available in the market to protect your hair. If you want to be extra careful about your hair, you can even find a scarf or bandanna that goes with your dress.
Hair tied in a bun and large jhumkas for ears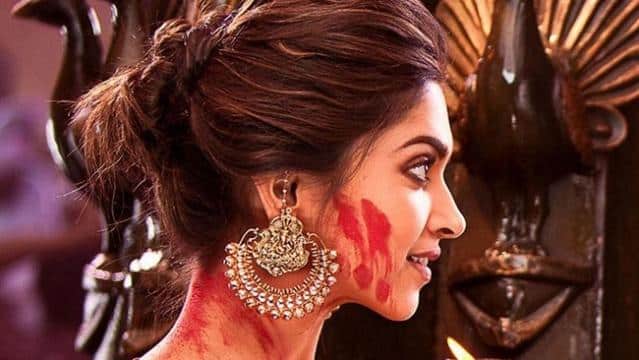 Accessories to Wear on Holi
Don't ever wear your precious or expensive jewellery on Holi as it might get ruined. Instead, try going for the cheaper and yet funky jewellery available almost everywhere. If you are wearing a traditional dress, try some jhumkas as they seem to be made for the occasion and are available in so many eye-catching designs and colours. For a western look, you could go for bracelets, ear cuffs, rings or necklaces.
 Here are some stylish holi dressing combinations that you can get many ideas from.Lets check them out.
  A colourful silk kaftan with a white base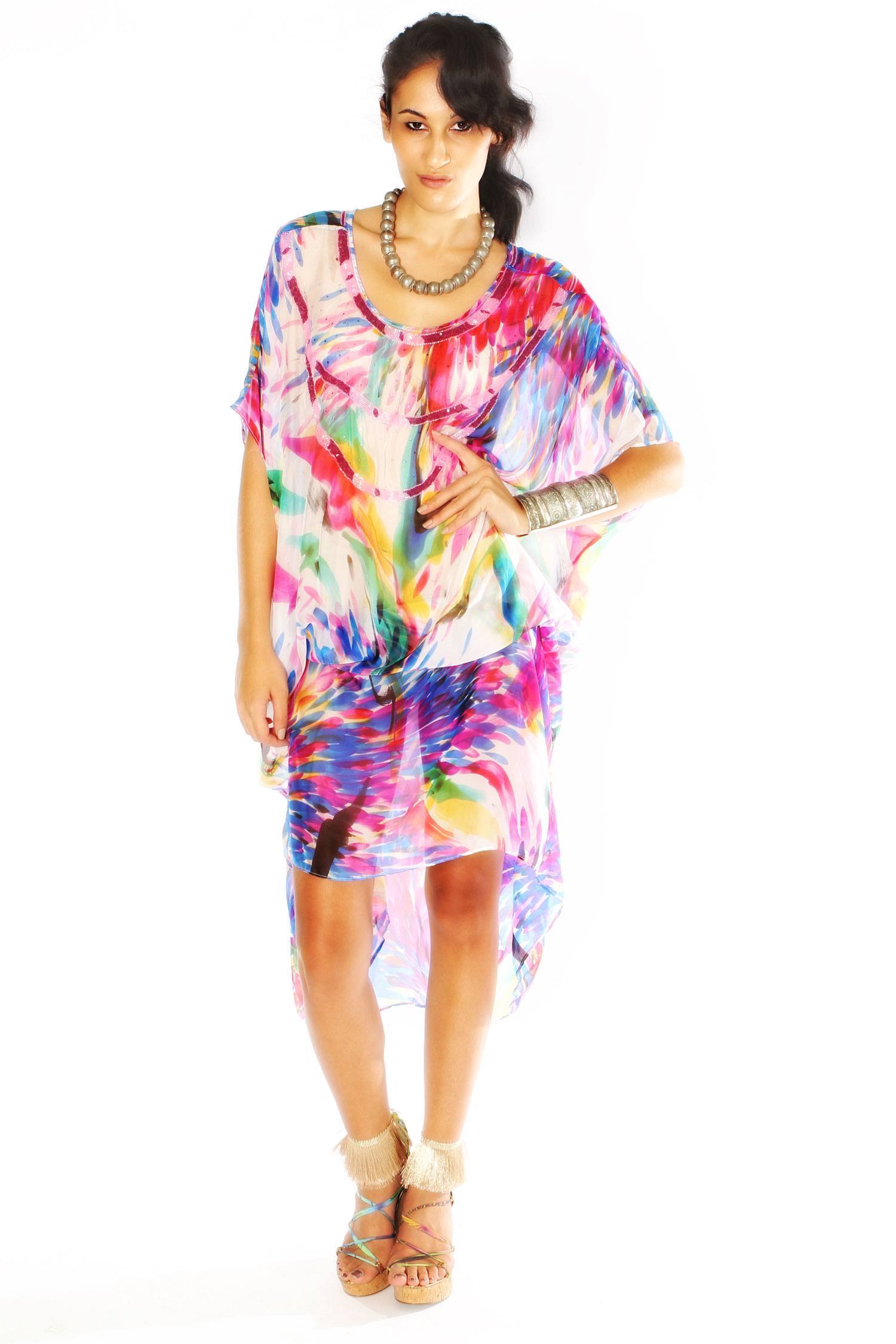 Source
A beautiful white floral tunic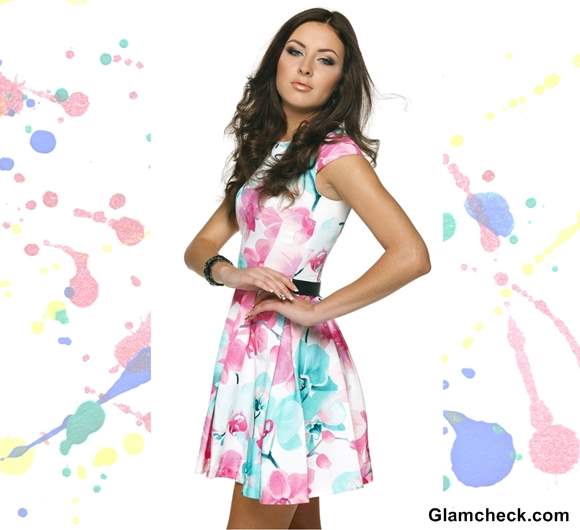 Actress Kainaat Arora wearing a white blouse and colour blocking it with a bright pink skirt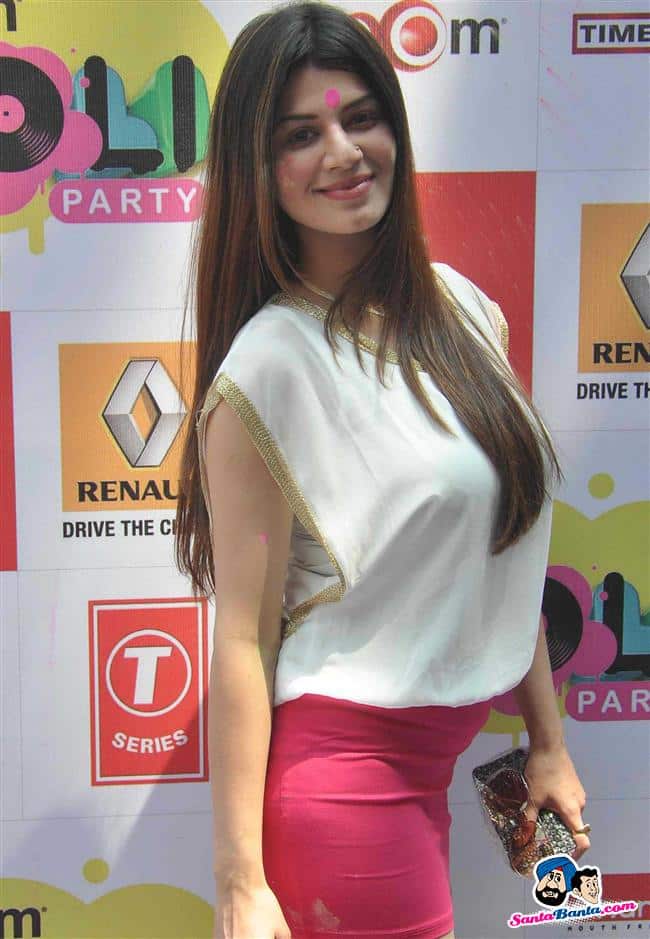 Short Kurti with Aladdin pants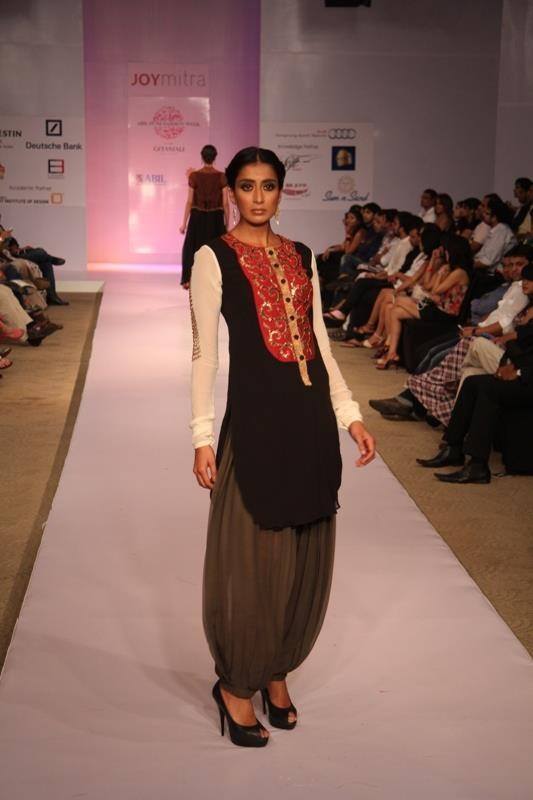 Feminine tops with palazzos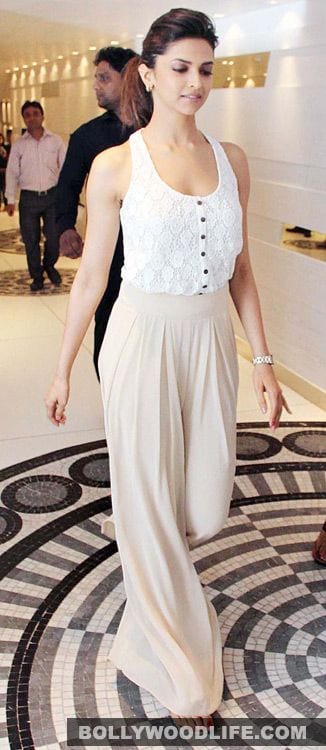 A modern white saree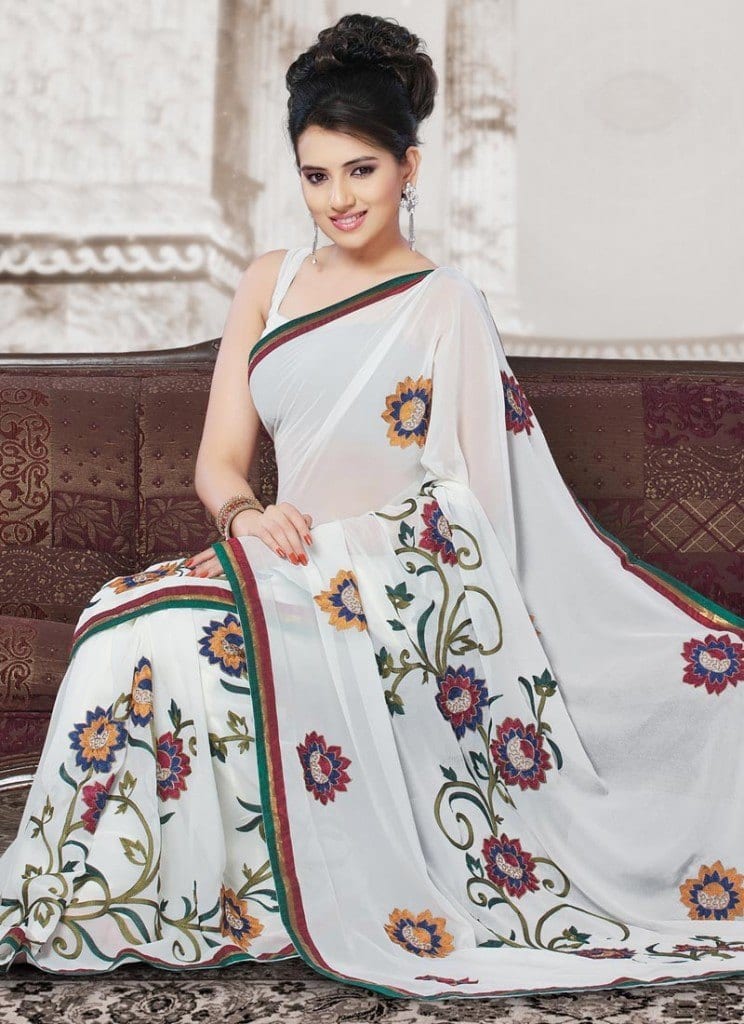 Source
Tunic style kurtis with tights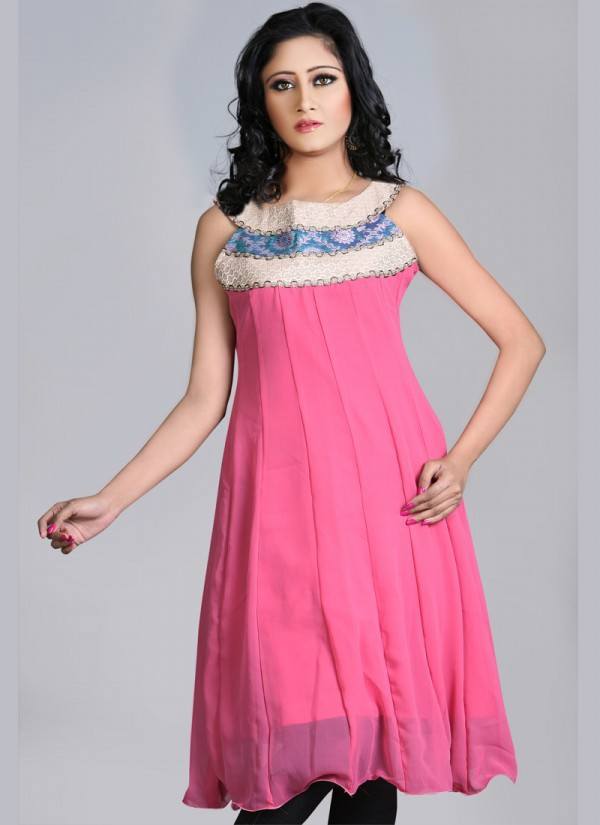 Source
Kurta and jeans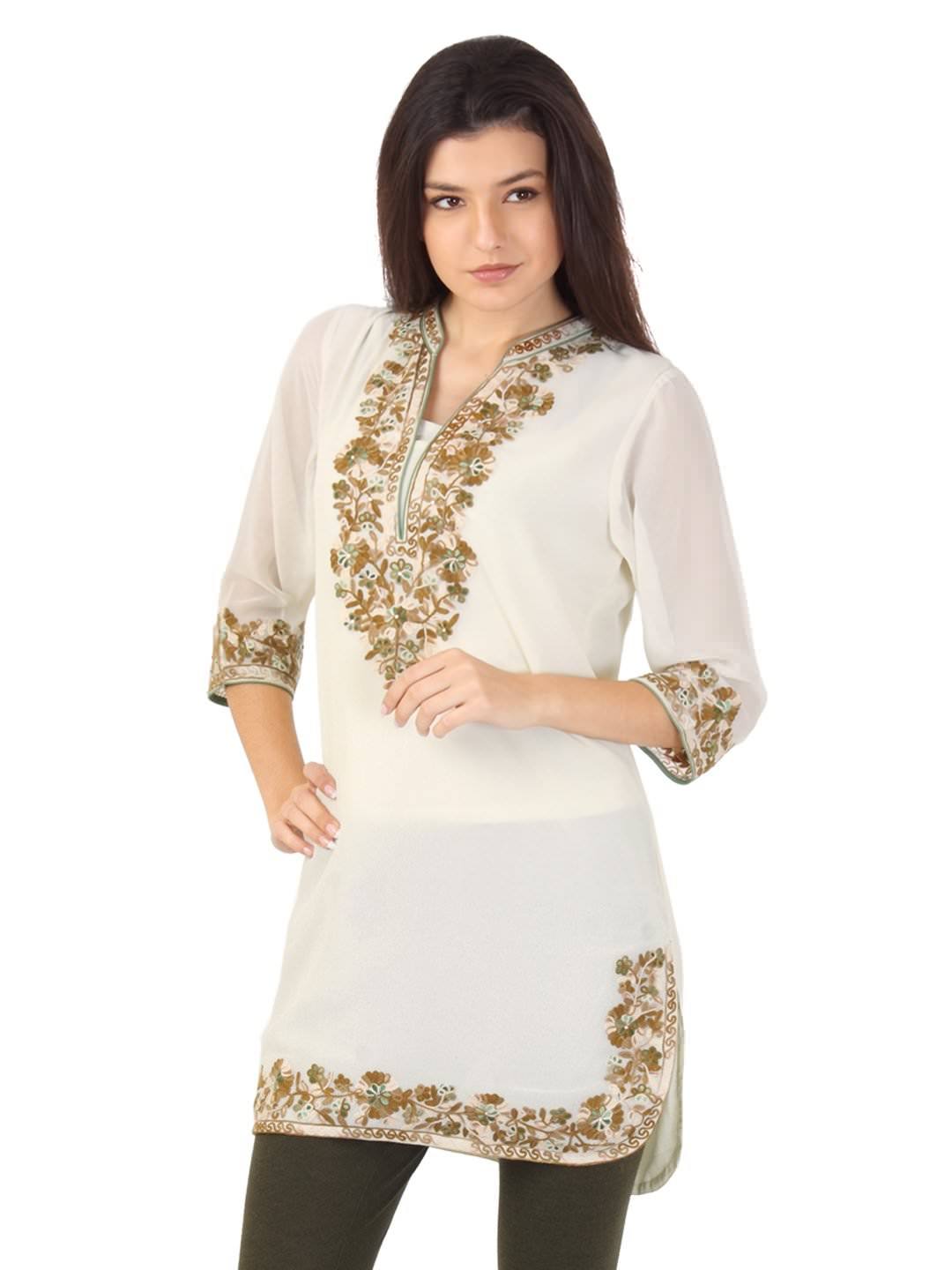 Anarkali dress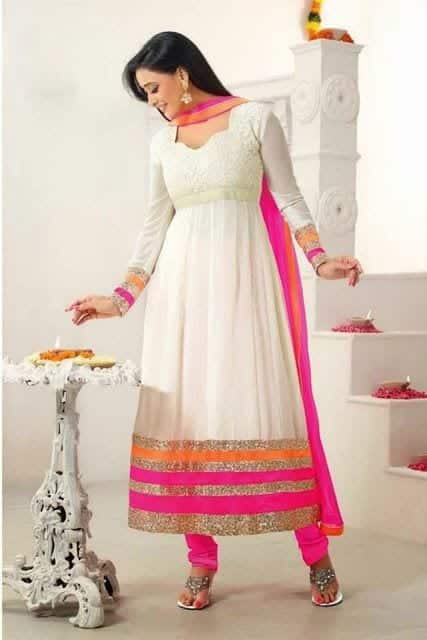 Short Anarkali tunic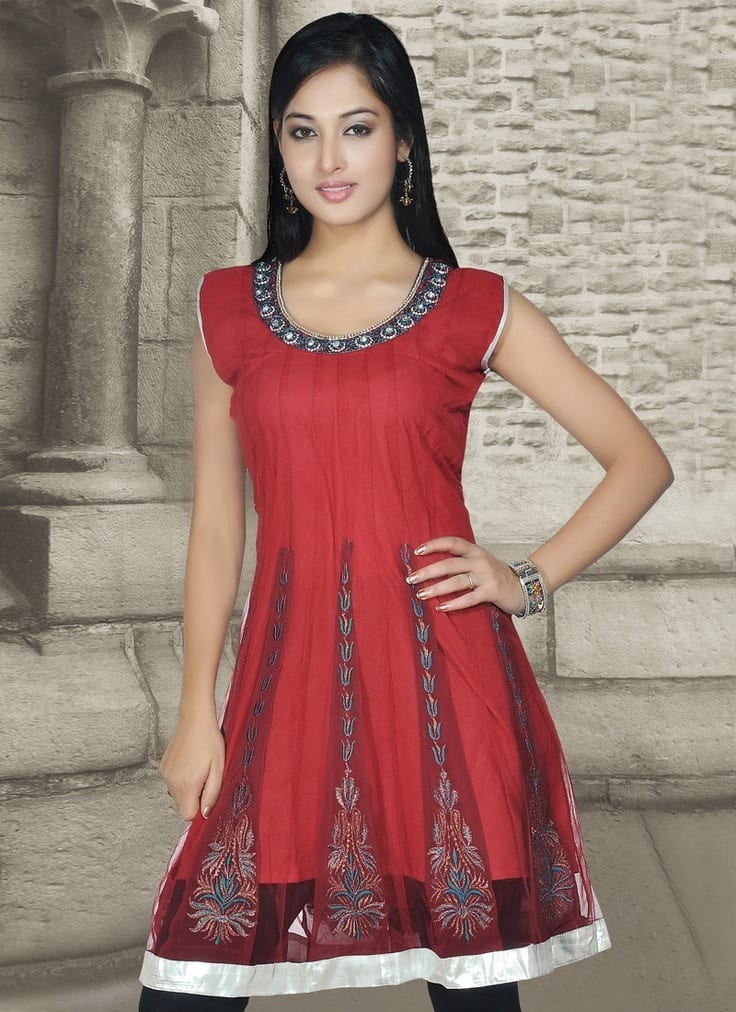 A sweet and simple gown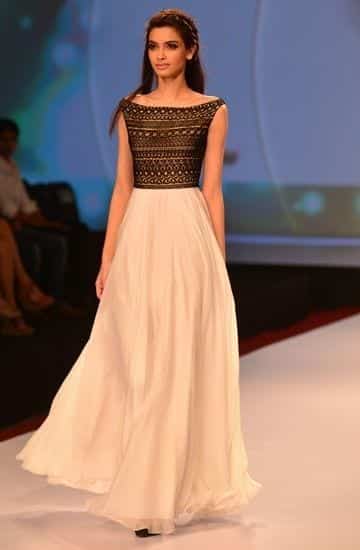 Short shirt with Patiala shalwar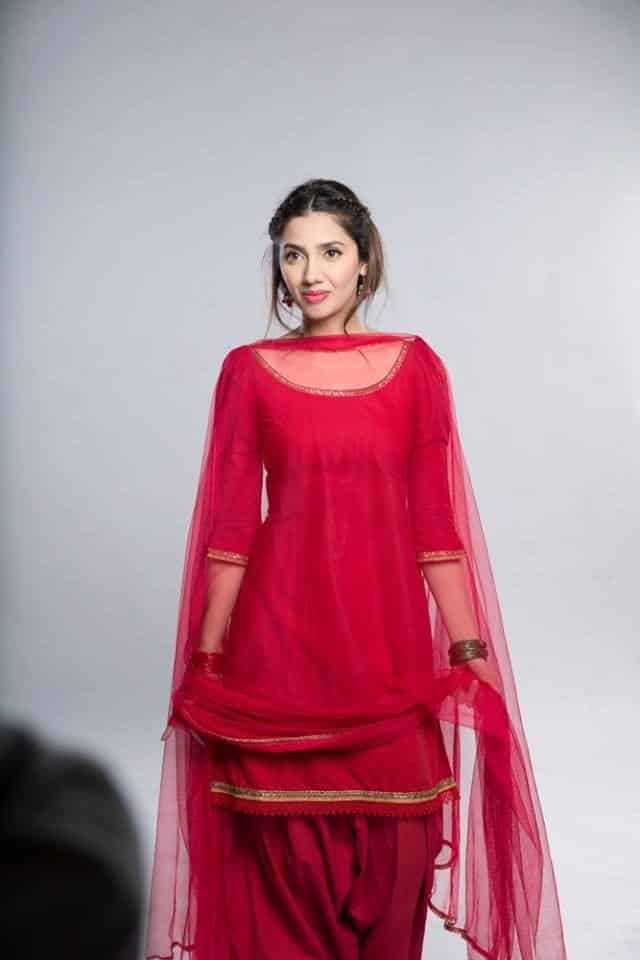 Source
Fitted tank with printed palazzos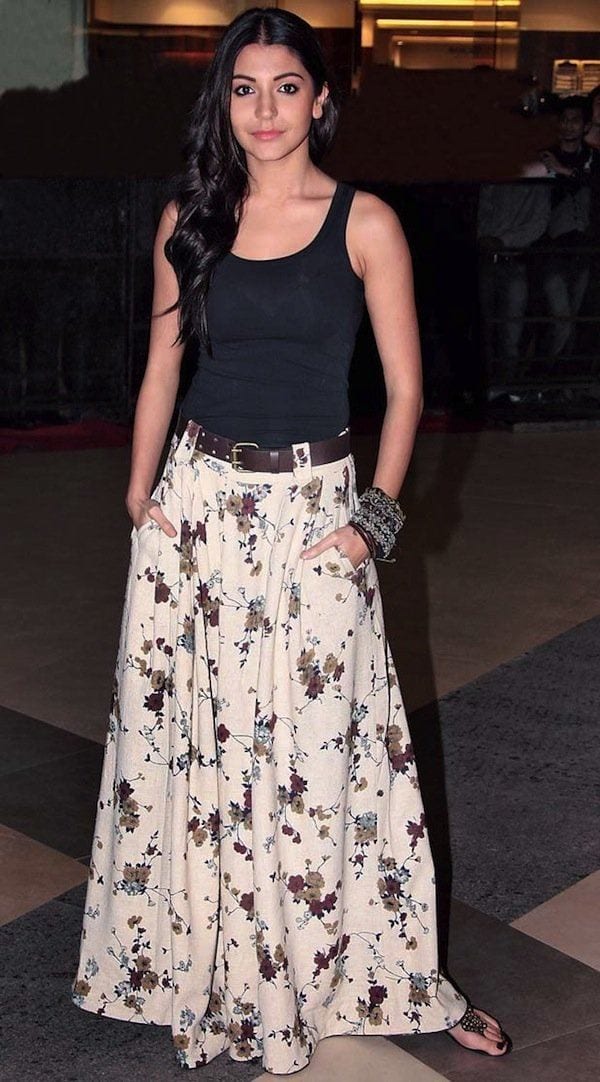 A very simple Nail art for Holi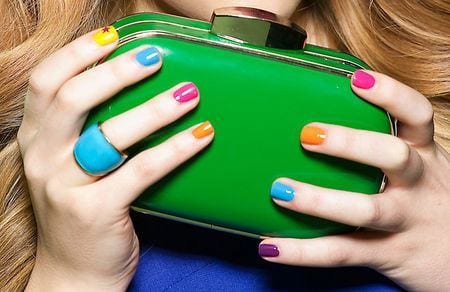 Source
Indian Celebrities Holi Style Pictures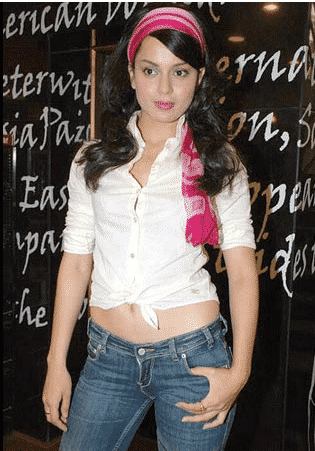 Sleeveless top with Harem Pants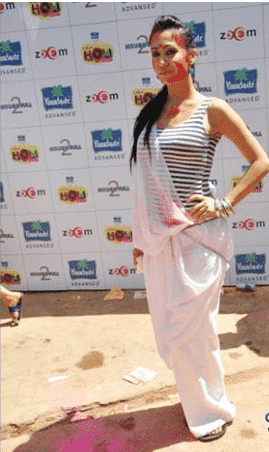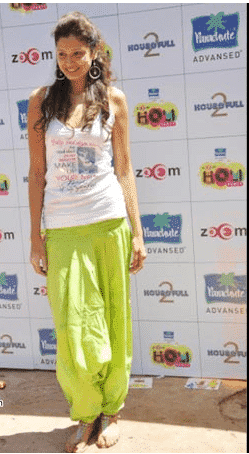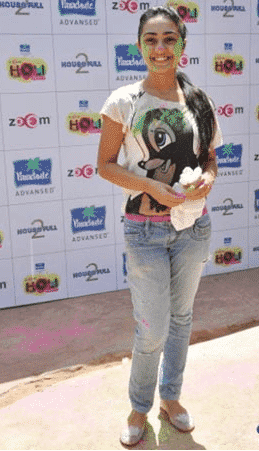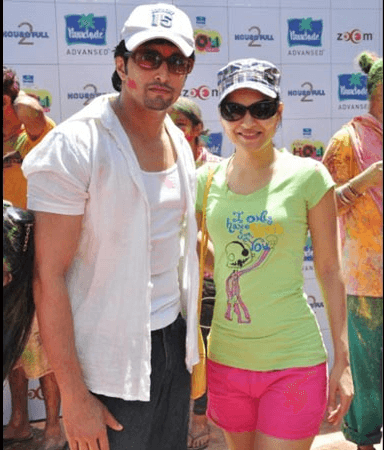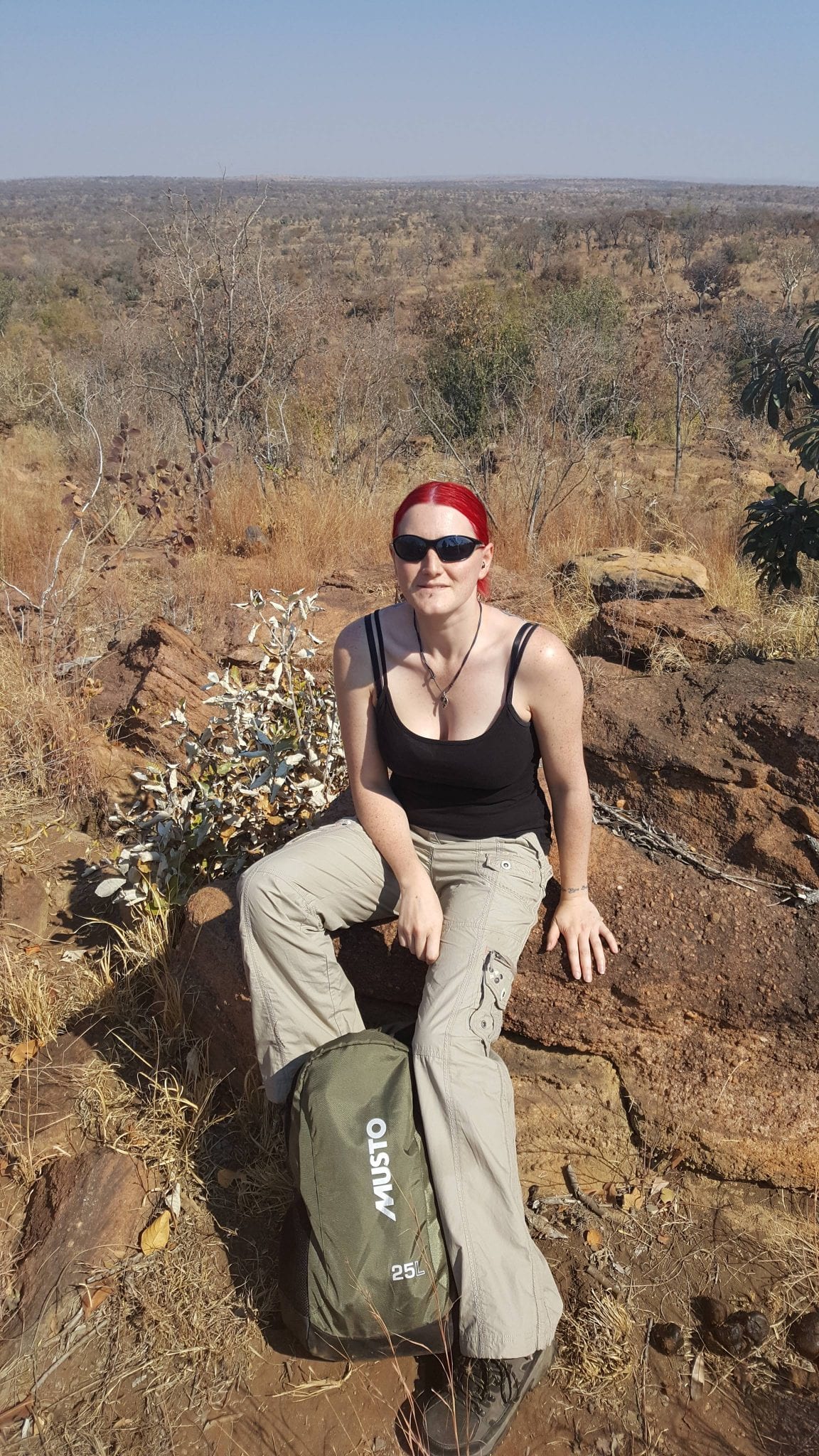 Caz, aka Vixen, has been freelance creative writing for several years. She has a lot of experience in different fields including high street fashion, tattooing art, and even the gothic and historical costumes. Caz has a Diploma in Fashion and Textiles and also a Bachelors Degree in Historical Costume and Corsetry. Her passion lies with gothic design, corsetry and any other styles considered to be taboo or unusual. Style-wise Caz has a love for Vivienne Westwood and her take on the punk era. Although Caz loves the weird and wonderful, she has a deep love for all fashion and allows this to show through her work.