We know that how much girls are obsessed with animal printed outfits. Animal printed clothes and accessories have never been out of fashion especially cheetah and leopard print being most famous. That is why we bring this collection of latest animal printed fashion ideas for women this season. You can get lot of ideas how to get glamorous look with animal printed dresses from this collection. Check them out in the pictures.
Animal print designs are mostly neutral. Colors such as brown and black are used most of the time.  This trend has been famous since the 18th century and is still famous. You can wear them in any season.  To add style to your wardrobe you can include some animal printed design dresses such as jumpsuit, short dress, shirt and trouser etc.
Along with the dress you can also style accessories such as waist belts, bags, heels, jacket and cross body bag. They all are must accessories and that can also go well with your dress. This season is all about animal print designs. Some of the famous and popular designs are of leopard, zebra and snake. You can also wear a pair of printed sandals or heels if you keep the outfit plain. Lets see the different Outfit combination to get an idea how to wear animal print clothes for a chic look.
How to wear Animal Prints
Cheetah Printed Jumpsuit with a Coat
A printed jumpsuit is a good option for the girls who go out for work or for a gathering. A coat on top of it can add a formal touch to the outfit.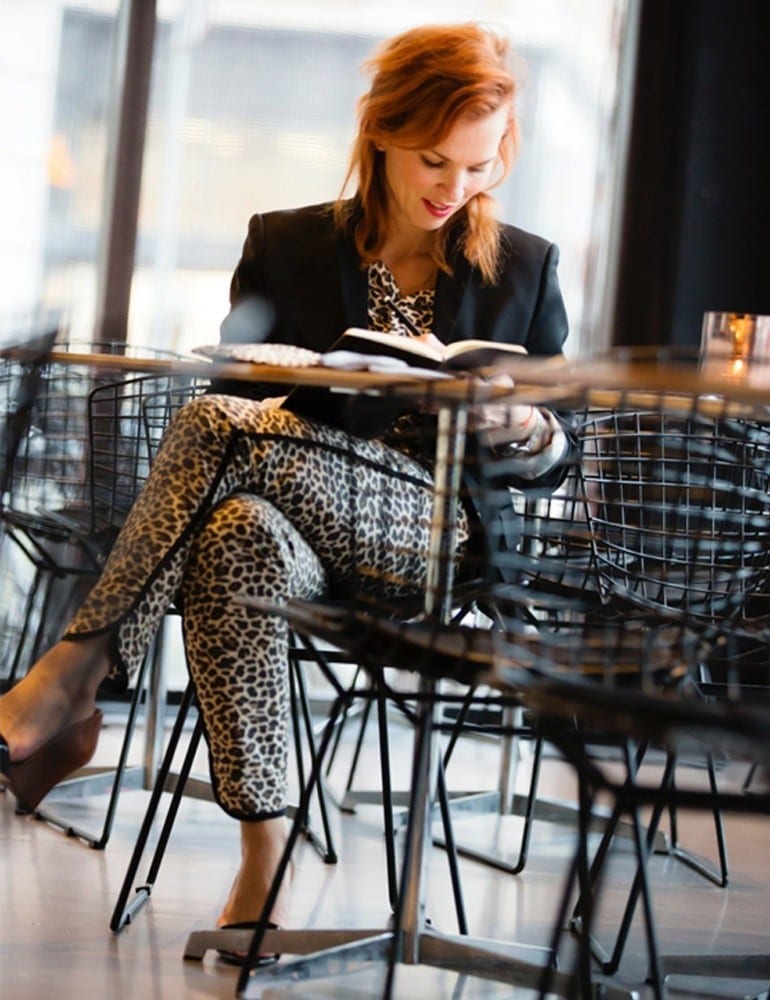 Cheetah Print Accessories 
You can have a look at the image which includes variety of accessories that you carry with your outfit.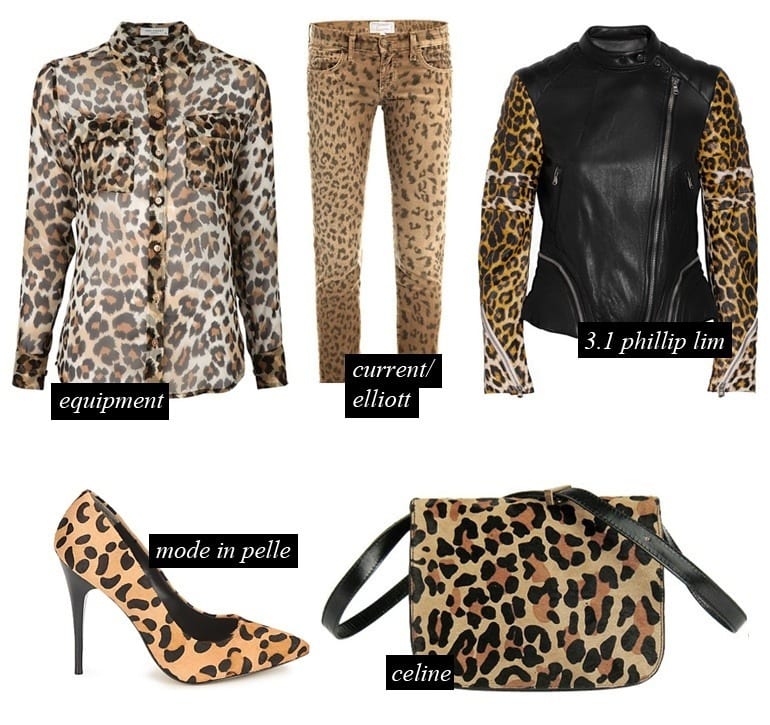 Zebra Print Shoes
We all know that one must have good shoes to complete the look. Animal printed design shoes are now also available at the shops.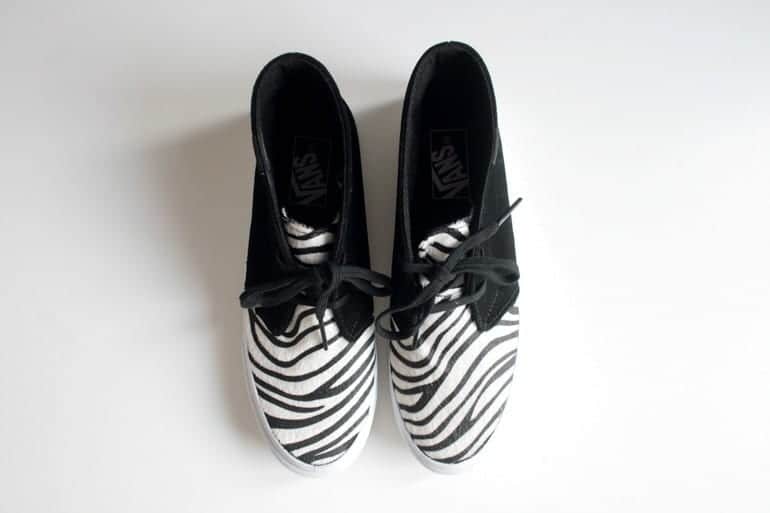 Plain Top with Animal Printed Skirt
If you keep the top plain then make sure that you pair it up with a printed skirt or a trouser.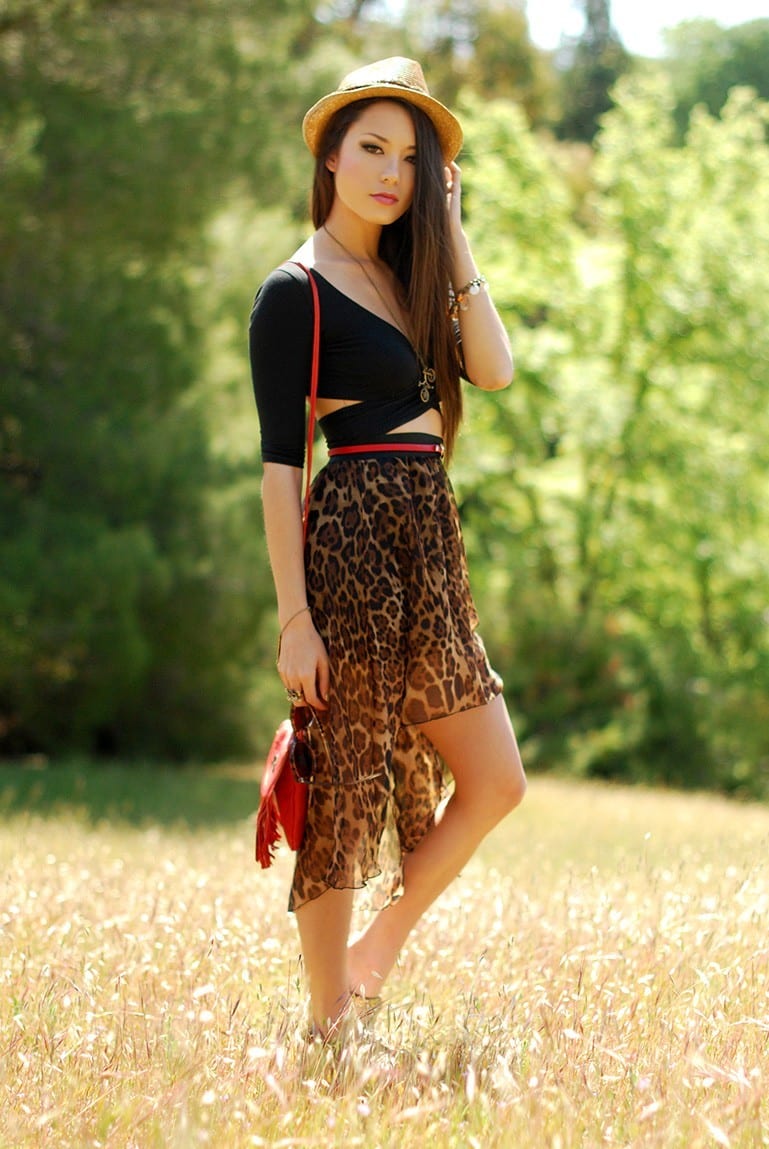 Animal Printed Pants
This slouchy animal printed pant is very  soft and comfortable to wear . You can pair it with black top and heels that would give you a very glamorous look. You will definitely love this trend.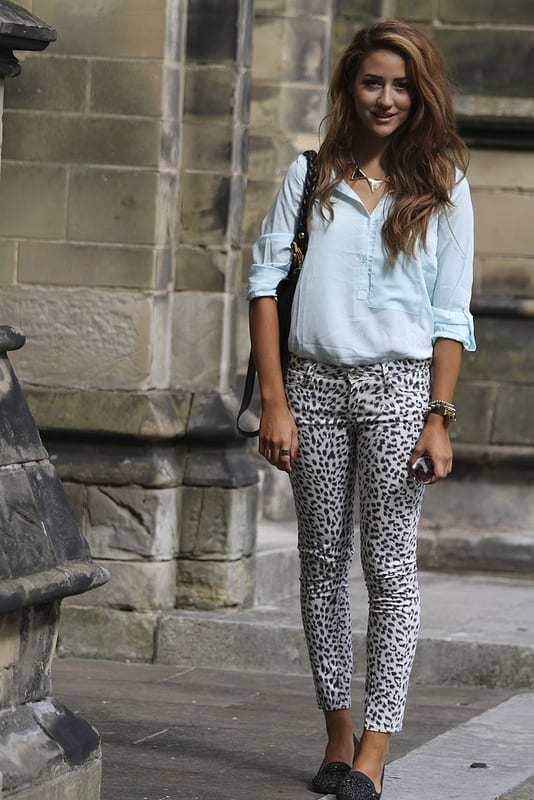 Funky Style.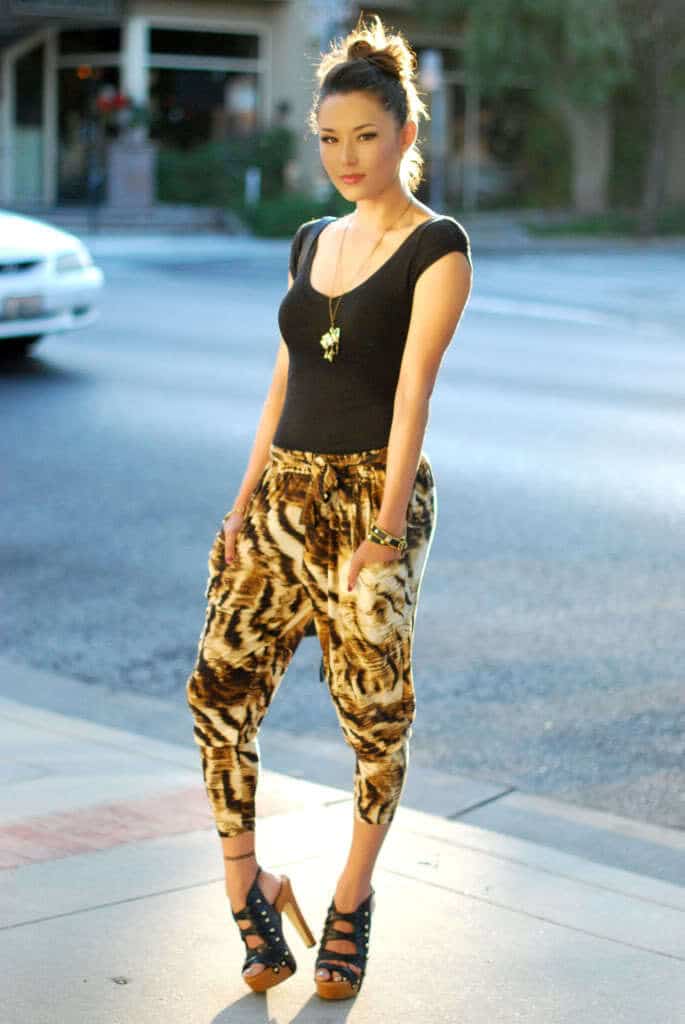 Ideas to Match Animal Print Tights .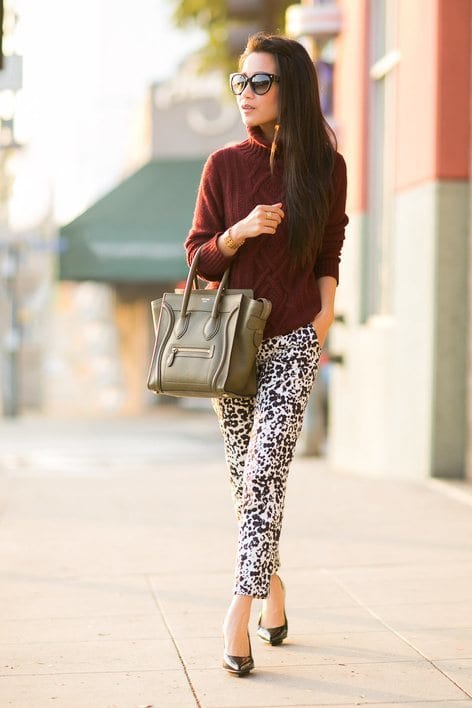 with this collection  of amazing animal print outfits ,you must try these cool animal printed nail designs .
Street Style With Animal Print Clothes.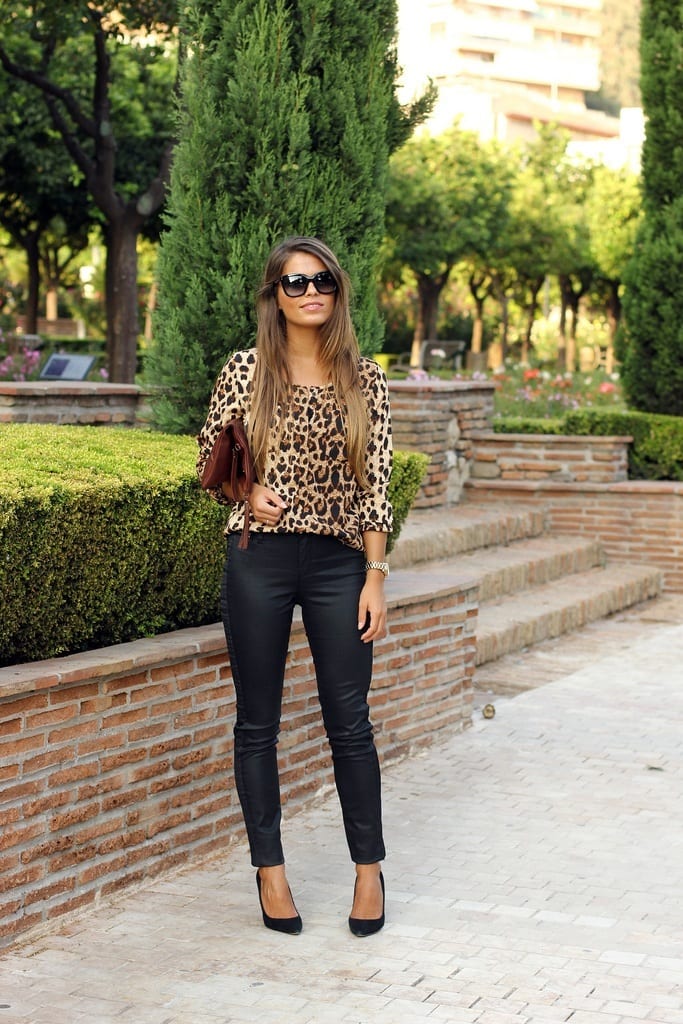 Animal Print Top.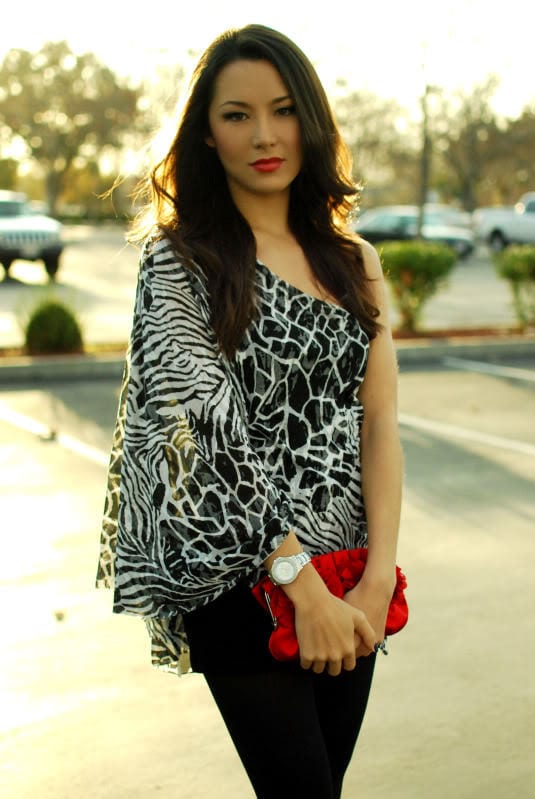 Zebra Print Jacket 
Wearing jacket or a blazer in winters becomes a necessity. Therefore you can also buy a jacket that has printed sleeves on it.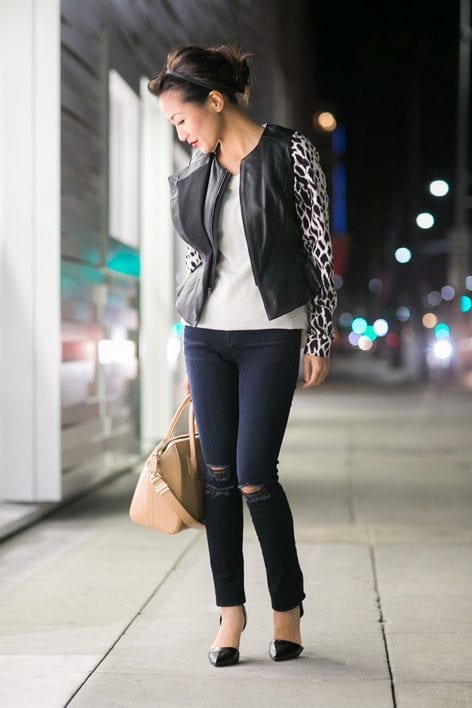 Printed Bold Short Skirts
Short skirts are a style statement. They make you look chic and very stylish. Can be worn with any type of short dress and top. Carry a stylish bag and you are good to go.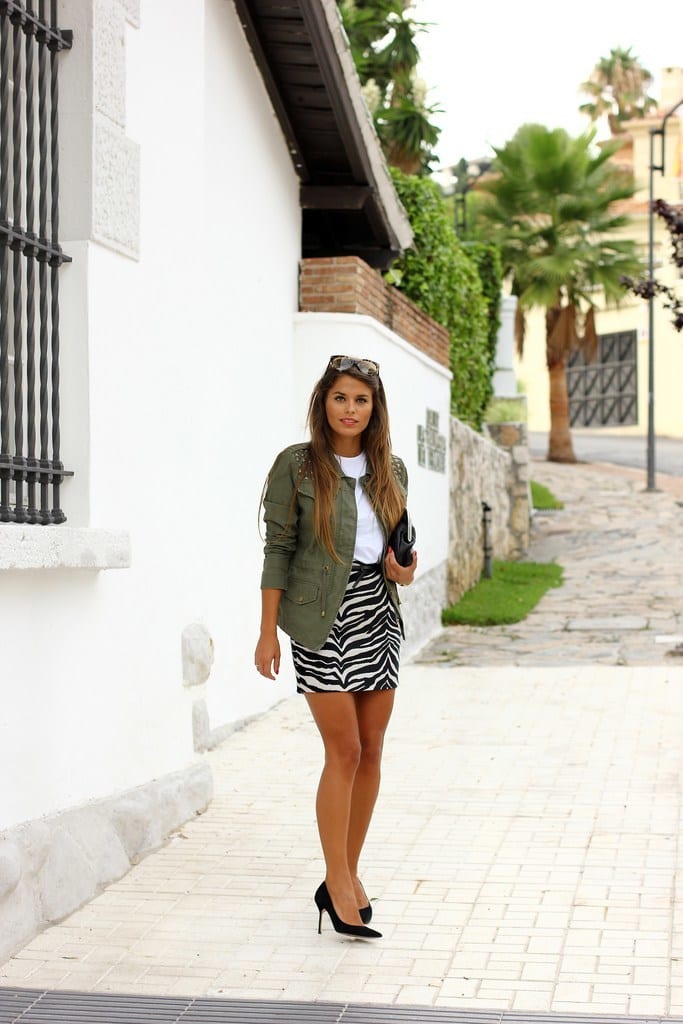 Animal Print Skirt with Long Boots.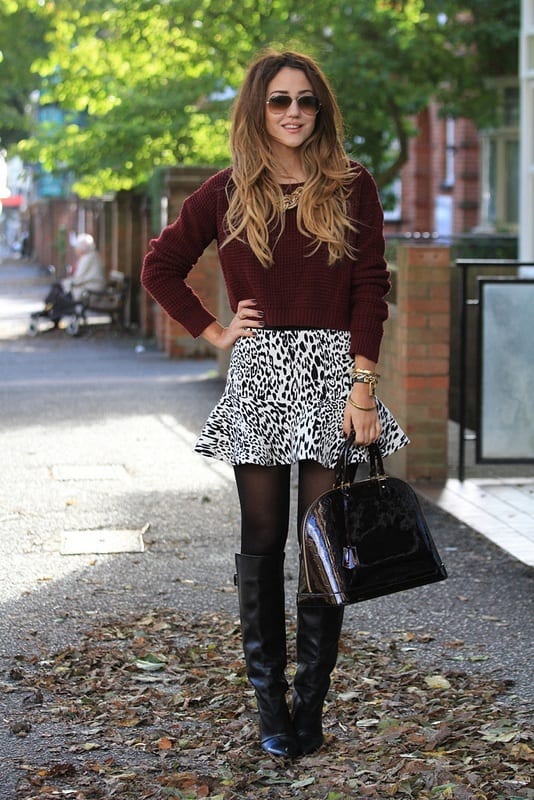 Cute Animal Printed Skirt With High Heels.
Cheetah Printed Scarf.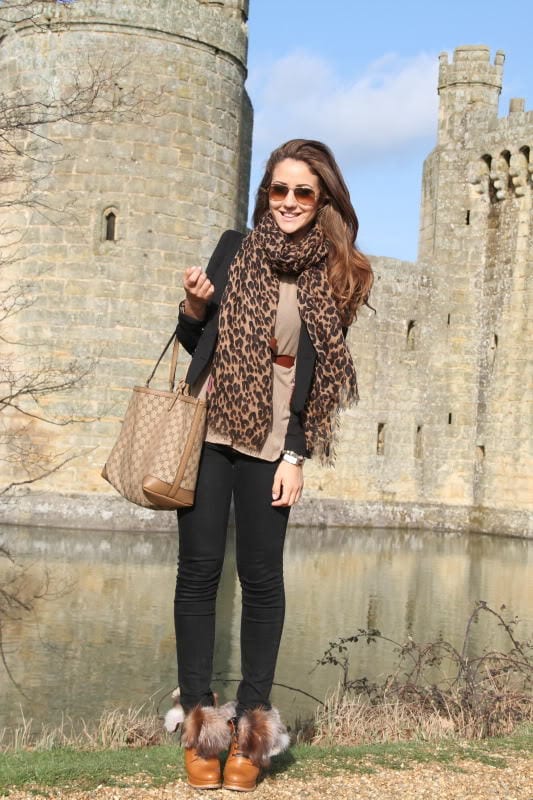 Leopard Coat.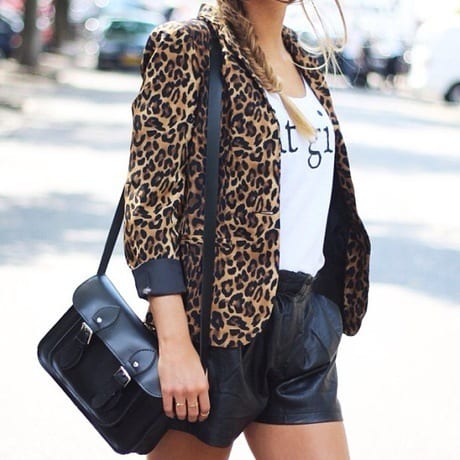 via
I am sure you will take inspiration from this animal print fashion and follow the trend like every other girl. This is a season less trend and you can wear such prints with almost everything. You can easily find them at shops throughout the year. Everyone loves these animal print designs and patterns. They will always make you look.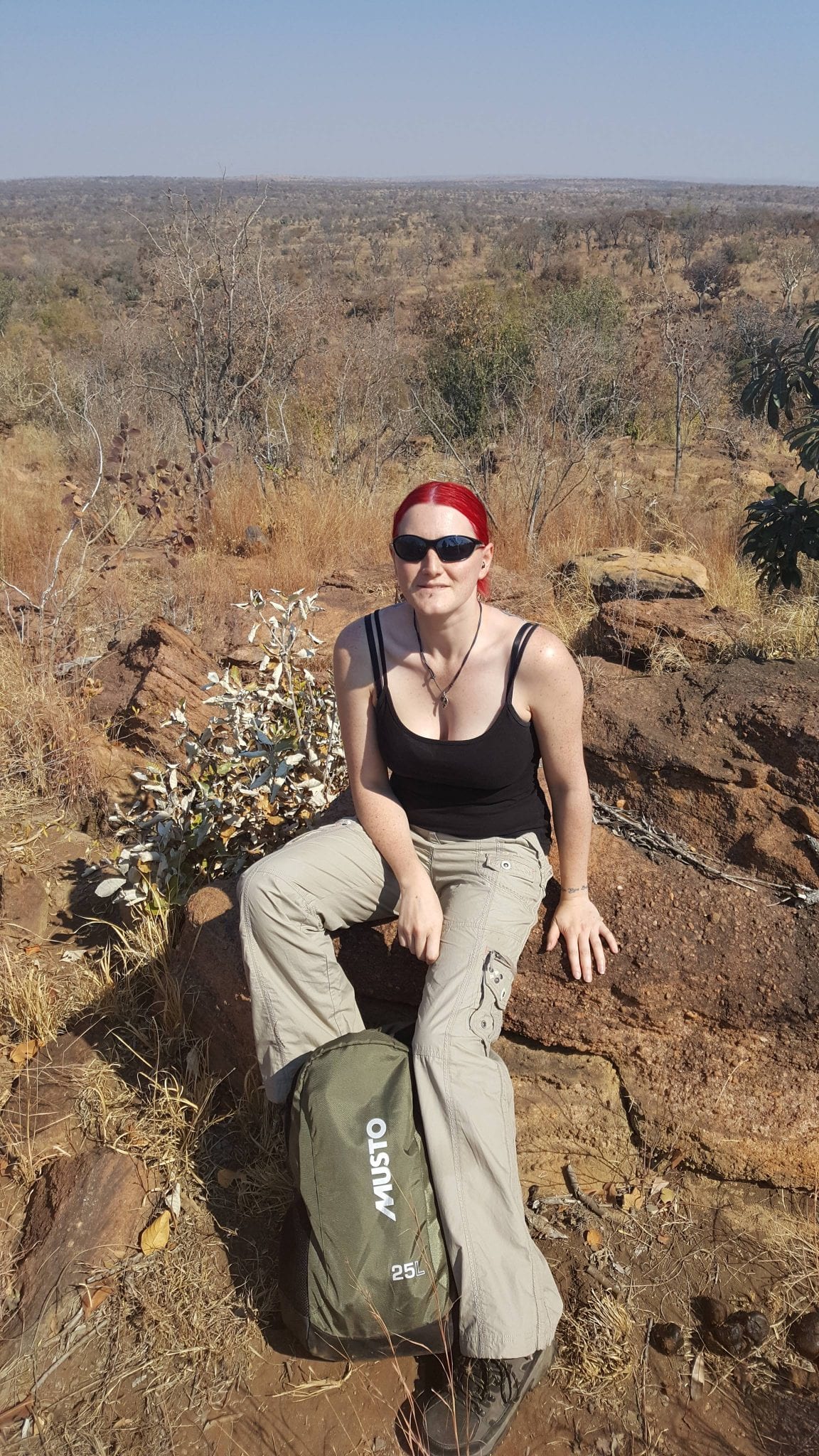 Caz, aka Vixen, has been freelance creative writing for several years. She has a lot of experience in different fields including high street fashion, tattooing art, and even the gothic and historical costumes. Caz has a Diploma in Fashion and Textiles and also a Bachelors Degree in Historical Costume and Corsetry. Her passion lies with gothic design, corsetry and any other styles considered to be taboo or unusual. Style-wise Caz has a love for Vivienne Westwood and her take on the punk era. Although Caz loves the weird and wonderful, she has a deep love for all fashion and allows this to show through her work.