Preppy Hairstyles For Women – With the winter season fast approaching, women need to appear chic. Experimenting with new hairstyles is a favorite amongst women of all ages. However, often, it can get confusing or difficult to come up with new preppy hairstyles.
Do's and Don't's
Here are a few tips to keep in mind if you are all up for preppy hairstyles.
Always make sure your hair is neat! They should be fuzz-free. To do so, apply hair serum after a shower and use hair-setting sprays.
Avoid using sprays and ingredients that can dry out your hair.
Use silk hair accessories like scrunchies and headbands with any hairstyle to look more preppy.
Do not hesitate to add ribbon to your hair. Whether you are styling your hair in a half ponytail, sleek ponytail, or braid- ribbons will always add the extra girly and preppy look to your hair.
Make sure your hair looks fresh, trim the split ends often, and oil your hair regularly.
Even if you plan to go with messy hairstyles, make sure they are neat and presentable. There should be no frizziness, and neither should the hair strands be coming out of everywhere.
Use dainty pearl hair clips to finish off your looks.
↓ 20 – Loose and Wavy Preppy Hairstyles for Blondes
Do you have strawberry blonde hair, which is long, flowy, and wavy? Tuck the front portions with a bobby pin behind your hair. Curl the ends into loose waves and set it with a shine spray. You can also use a fancy bow or a hair tie instead of using ordinary bobby pins.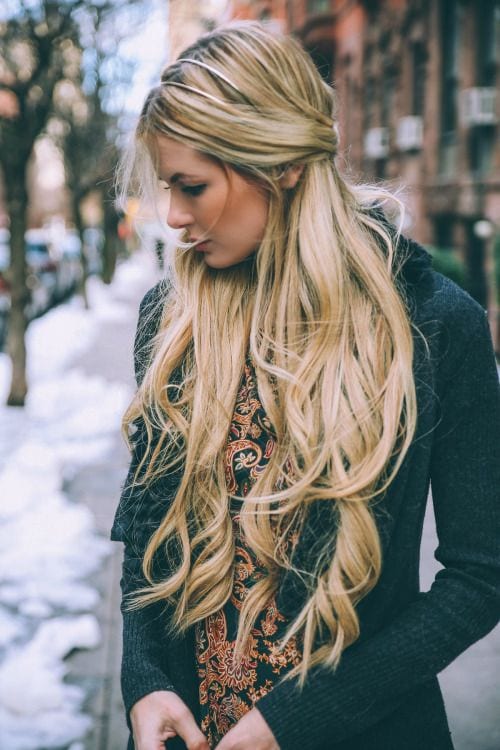 ↓ 19 – For School
Schoolgirls can enhance their features with a tousled mid-length style. Scrunch up the ends in messy waves and spritz with a texture spray. You can also tease your hair to add extra texture to them and then put hair spray on them.
This idea is perfect for college or high school girls who want to look good every day. Plus, this hairstyle literally takes 15 minutes, and you are done. For some more ideas on school outfits, check out 15 cute summer outfit ideas for school/college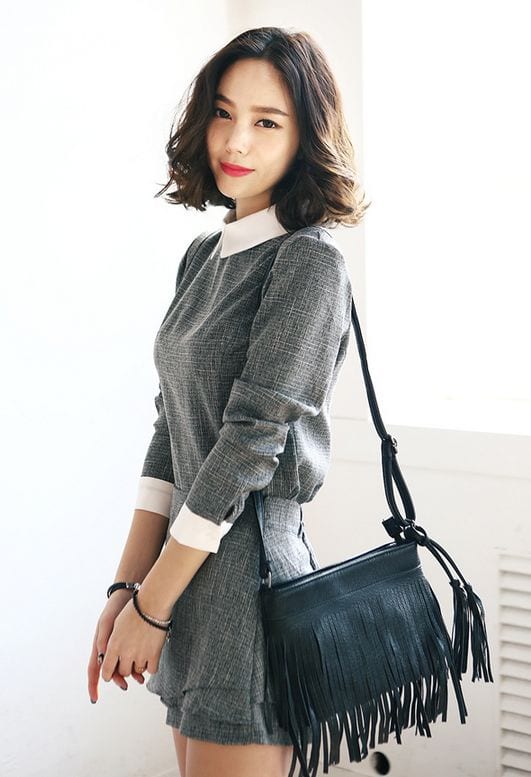 ↓ 18 – Casual Style for Brunettes
Feeling lazy? Simply air dry your hair and part it from the side, and let it hang loose. If your hair is a little frizzy, then straighten it for a relaxed, casual look. You can also add a cute hair tie, hair band, or a small tiara and look gorgeous on every occasion for more spice.

↓ 17 – Classy Schoolgirl Hairstyle
A simple way to jazz up a casual ponytail is by adding a bow made from ribbon. A black bow looks classy and chic for all ages. If you have frizzy hair, you can firstly curl your hair, brush them and then put them in a ponytail for an even-looking ponytail. Don't forget to add a cute headband or bow-styled ribbon to finish off your look!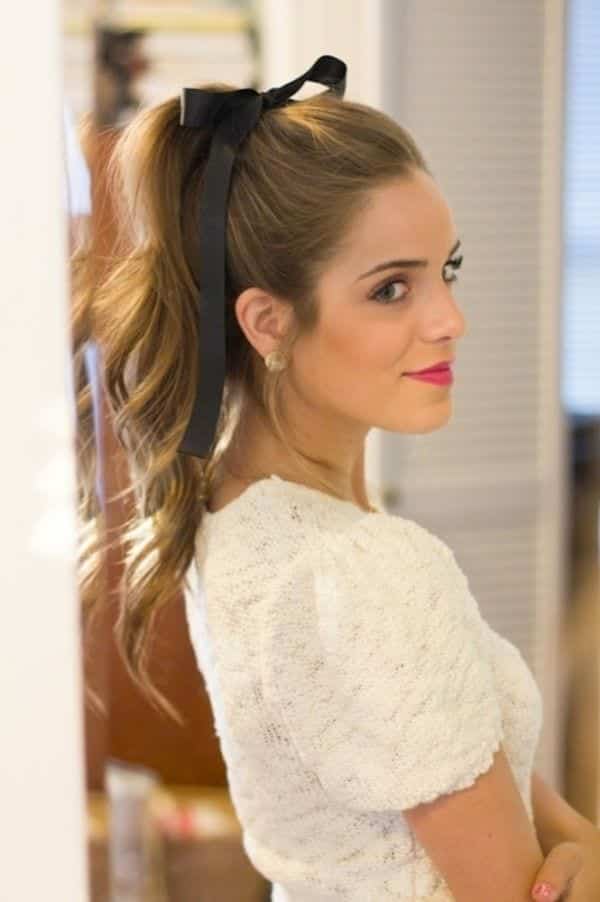 ↓ 16 – For Short Hair
If you have extremely short hair, then allow the front fringe to hang casually on your forehead. Straighten the rest into a sleek, chic look that is perfect for an office look. Use a temporary hair spray on the front part of your hair and put the fringes sideways for a sexier look.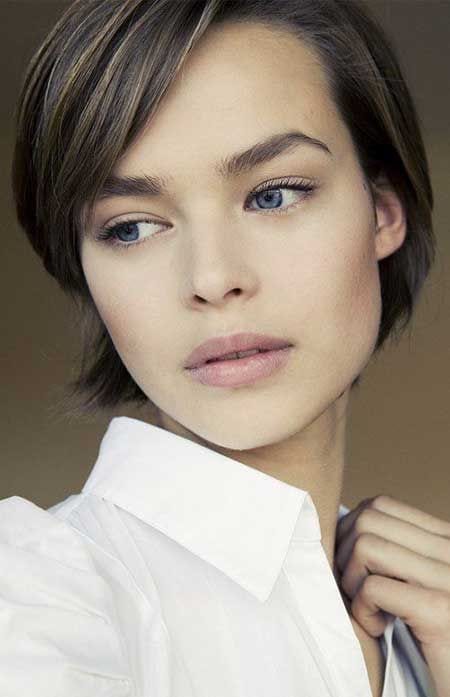 ↓ 15 – Classic Hairstyle for Ladies
Curly hair can be hard to manage. A good way to look smart and preppy is by pinning the front with bobby pins and leaving the rest open. But this hairstyle is only for those who have short hair. You can put your hair on one side or make a side pony for longer hair. Check out these Preppy Winter Outfits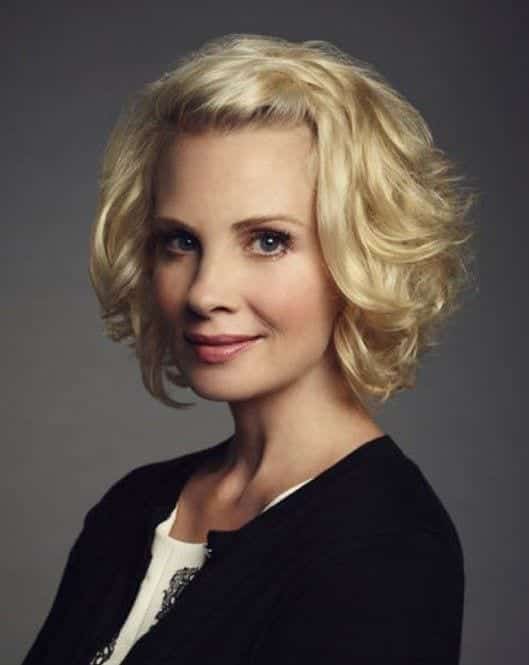 ↓ 14 – For Work
A preppy style that is in vogue these days is a short bob style. In this look, the hair is longer from the front and shorter at the back. Dying it ombre and straightening it will take this look to the next level. The look goes really well with sunglasses. So look at this amazing collection of the Top 10 sunglasses brands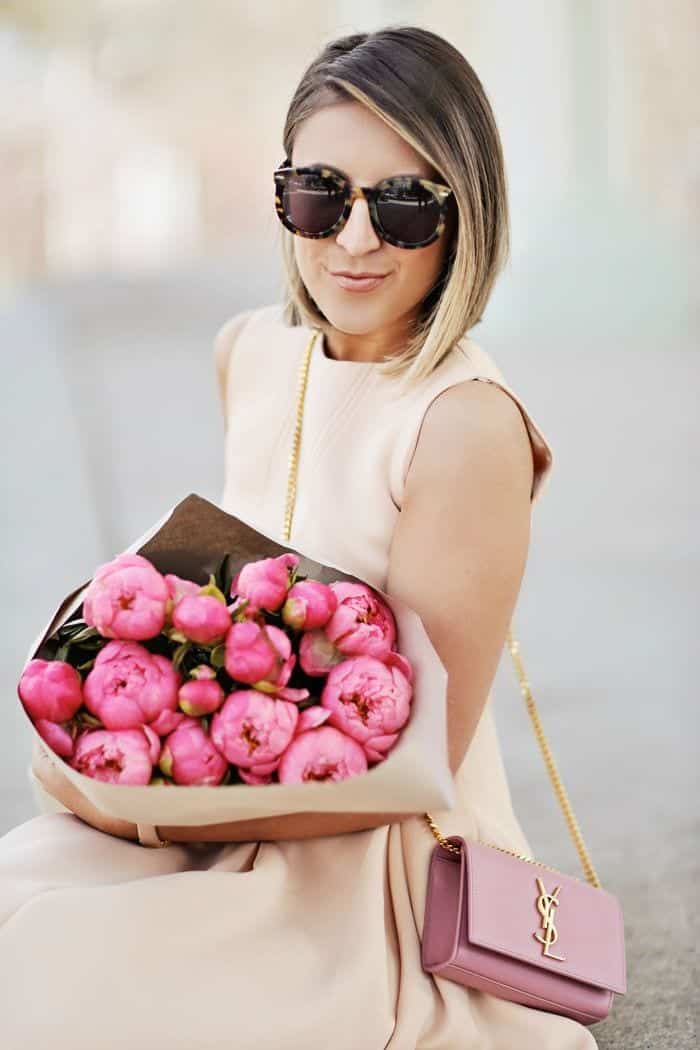 ↓ 13 –  Hairstyle for Shoulder Length Wavy Hair
Shoulder-length wavy hair is the hardest to style because they are neither short nor long. You need to put in a little extra effort in styling. If you need to attend a prom or a high school event or simply want to look retro – then curl your hair with rollers. Then pin back half of your hair, and let the other half flow freely into amazing curls.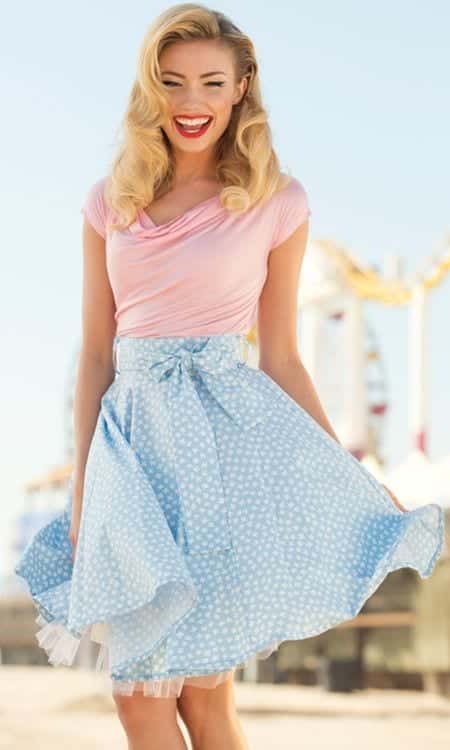 ↓ 12 – The Mom Look
They say that this is the era of messy buns. If you are a working mother or a busy woman, an up-do is the easiest and most suitable hairstyle. Sweep your hair sideways and then scrunch it into a messy bun. Leave a few strands hanging loose for a cute style. Finish the whole hairstyle look with hairspray. And if you like this outfit, have a look at 16 beautiful tunics top collection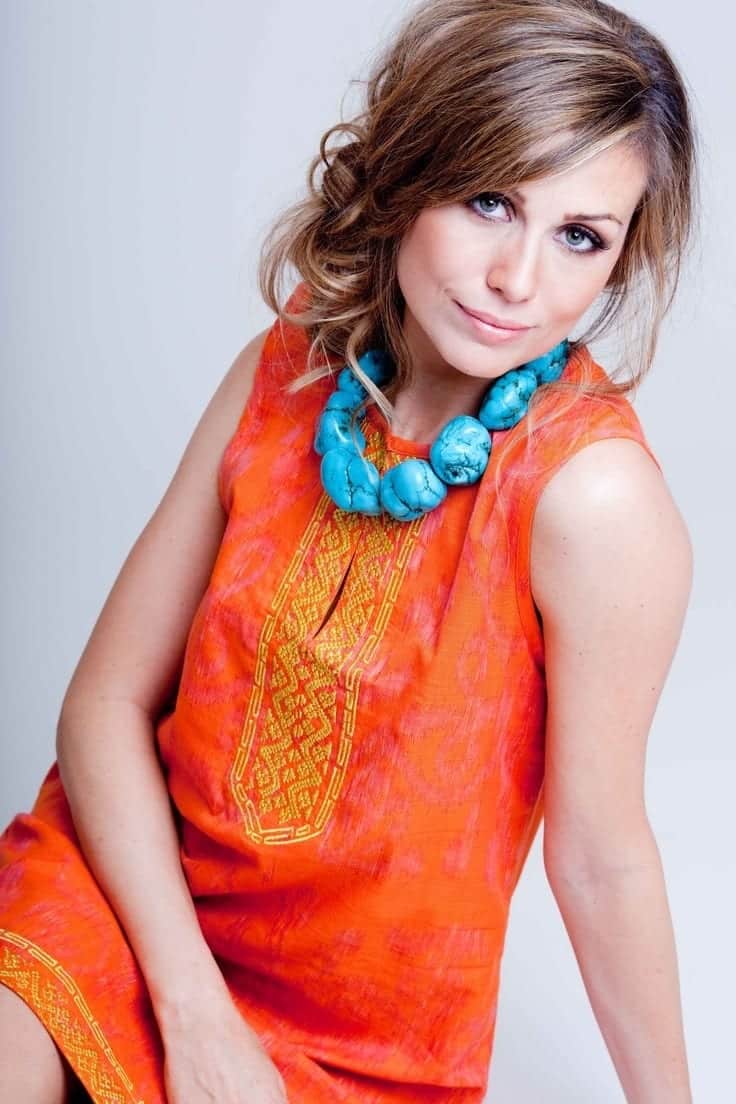 ↓ 10 – Step-by-Step Preppy Ponytail Tutorial
Whenever we talk about preppy hairstyles, ponytails are always on the top. But why is it so? Well, the reason is they are the easiest to make! Secondly, people with any hair type and length can pull them off. And lastly, they take no time.
So, why not go with the minimalist yet preppiest look and slay all day long? If you love preppy ponytails but don't know how to make one, the video below is for you all!
↓ 9 –  Classic Sporty Look
If you are an athletic girl, then a good sporty hairstyle is tying your hair back with a stretchable hairband. Leave the rest of the hair open for a preppy look. But for girls with long hair, doing this may not be a good idea since you don't want your hair to interrupt yours during your game.
For girls with long hair can make a high pony, then braid the hanging part of the pony. You can wear a headband in this hairstyle, too, and still rock your game.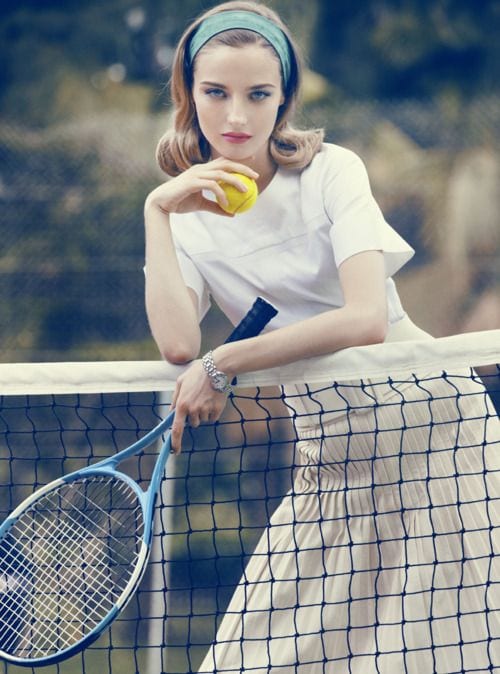 ↓ 8 –  Intellectual College Girl Look
Need a simple style for college? Cut your hair into bangs and let them hang loose on your forehead. Looks great on young, stylish girls. Bangs make you look very hard-working and stylish without making you look nerdy at all. If you don't want to go to the parlor to get bangs, you can easily cut them all by yourself too.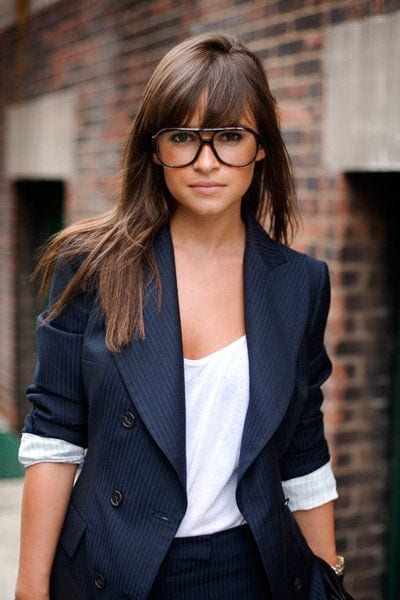 ↓ 7 – The Bangs
Bangs look perfect on women with very short hair. But not that, bangs aren't just for teenagers or school-going girls. It is a hairstyle that women of all ages can rock. You can wear them even if you are a working woman and you have a high-paying job.
No one is going to judge you as long as you know how to maintain and carry those bangs/fringes and short hair! Way to go, you, boss women!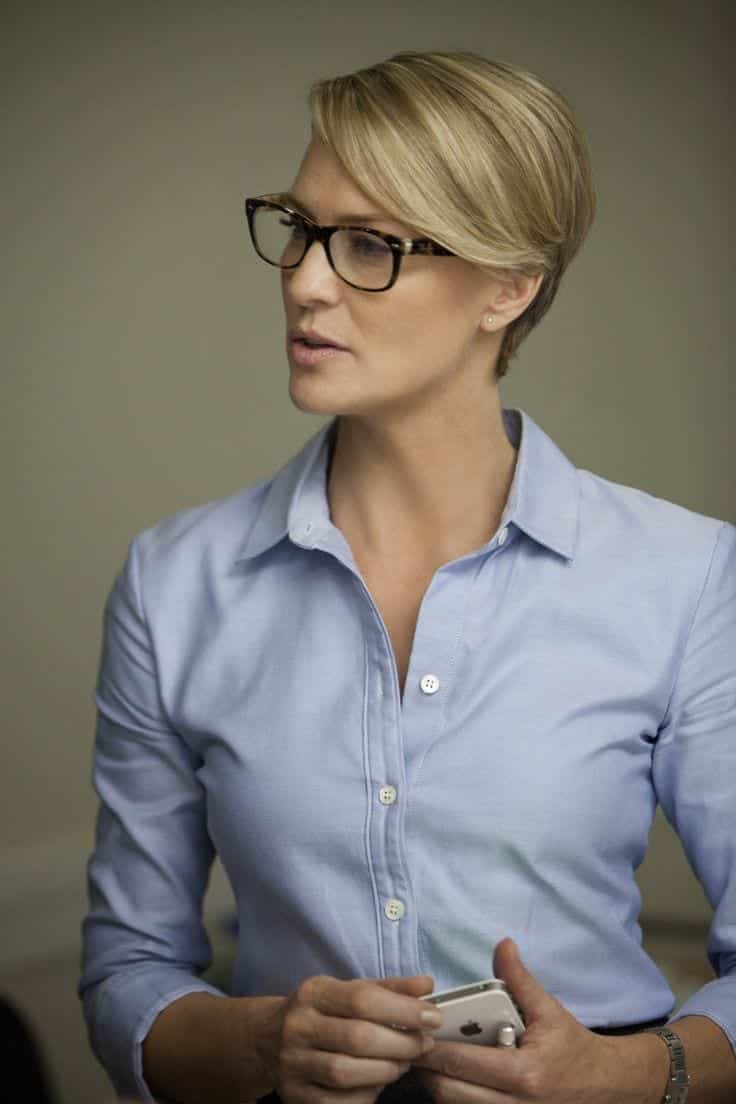 ↓ 6 – Long Wavy Hair
Do you have wavy hair? Well, then you have a hair texture that's not so easy to maintain. Even if your hair is all neat, it'll look messy and not preppy. But don't worry, here is a heatless hairstyle that will make you look all preppy- the braids! Side braids look very beautiful yet, elegant on anyone.
If you tease the front section of your hair and then brush your bangs to the side, then you can get the perfect braided look. Try to make a unique type of braid, for example, fish braid, french braid, etc. If you don't know how to make them, then don't worry; you can watch their tutorials online and learn how to make them in one day.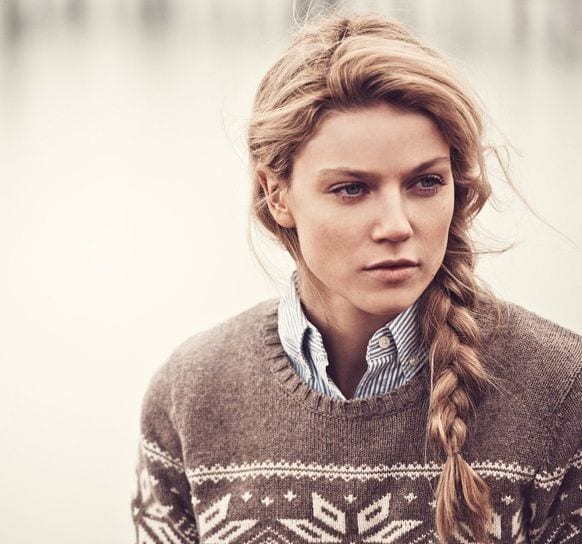 ↓ 5 – Preppy Hairdos for Long Hair
If you have long hair and don't want to style them in a ponytail or braid, here is something you can try. Straighten your hair first, and create a few loose beachy waves in the tips. After that, take a portion of your hair from one side and make a small braid, do the same with the other side.
Now bring both braids to the back of your and pin them together. It is a hairstyle that you can easily wear to your school, college, office, and even parties.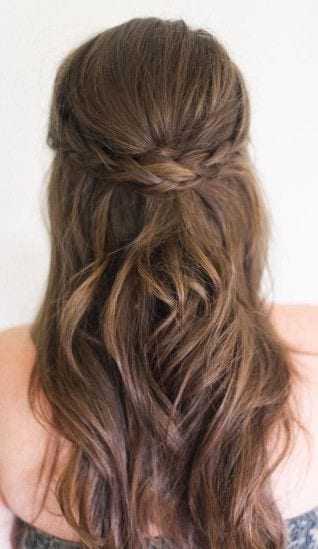 ↓ 4 – Straight and Preppy
No matter how old you are, straight and preppy are always the easiest to rock. If you have a short bob or haircut that's above the shoulder length, straighten them and set your fringes on either left or right.
It is an ideal hairstyle for people who don't like putting much effort into the hair yet want to look presentable. This hairstyle is your beauty secret if you are always on the run! Oh wait, don't forget your favorite hoops or dangle earrings with them; you will look ravishing!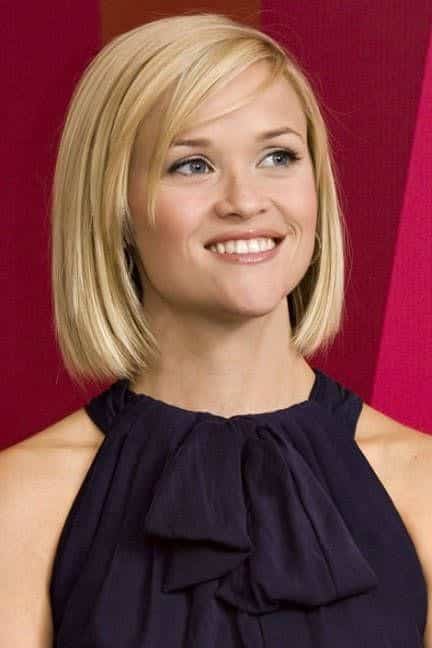 ↓ 3 – Tailor Swift's Preppy Yet Messy Bun
No doubt, preppy style is all about neat and clean hair. And you must be thinking, how a messy bun can look preppy, right? Well,  here is something for you to look up to. Take a look at how beautifully Tailor Swift is carrying her hairstyle at Ammy Awards.
You can recreate this hairstyle look yourself too. Just make a messy bun and curl the front short hair and then tease them lightly. Also, curl your bangs for a more messy look. Don't forget to hairspray so your hair can stay in place for longer.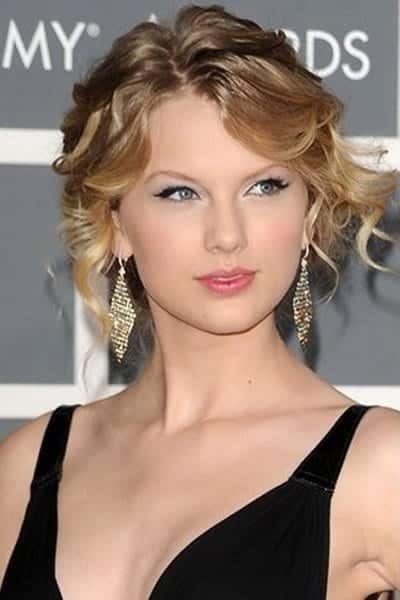 ↓ 2 – BlairWaldorf's Preppy Style
If you have watched the Gossip Girls, you can never get Blair Waldorf out of your mind. But what is it about her that makes people never forget her? It is her preppy style! Not just her outfits, but her hair is always preppy too.
To recreate looks like her, you must take care of your hair. Do you have silky, healthy, and shiny hair like her? Amazing! Now all you need to do is tie them in a classy bun or cute ponytail and accessorize them with dainty hairbands. Silk hairbands and scrunchies are ideal for this look.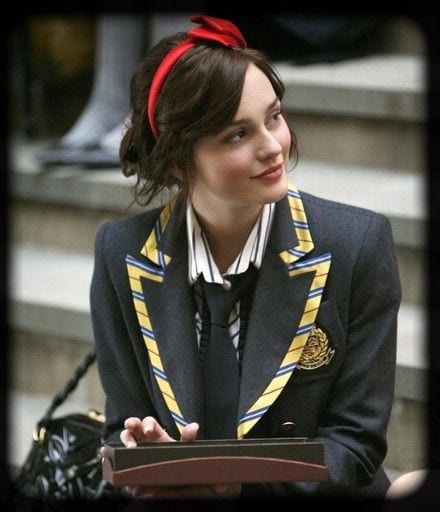 ↓ 1 – Gigi Hadid's Sleek Ponytail
This sleek model ponytail look is perfect for every formal occasion. All you need to do is to brush your hair and then make a pony. If you have flyaways, then take an old toothbrush and put hair spray on the brush's bristles.
Now comb the flyaways with the hairspray-loaded toothbrush and say goodbye to those flyaways. You can easily carry out this look on any occasion, be it formal or casual.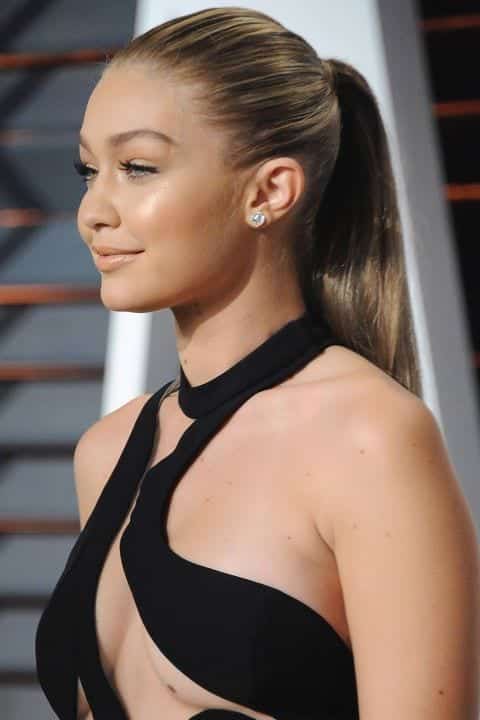 FAQS
What are preppy hairstyles for women over 50?
If you are over 50 and want a preppy hairstyle, we recommend you go with short haircuts and add silver lowlights. Straighten them or add loose beachy waves to them! That's all. They look classy and are very easy to maintain. Don't forget to wear your favorite studs to enhance your face shape.
How can I style preppy hair for school?
Preppy and school- the best combination! The best hairstyle is a high ponytail accessorized with ribbon. Try a new color every day, and you are all good. You can also let your hair open and only wear a headband like Blair Waldorf.
What is the best way to style curly hair?
To style your curls preppy, start with applying hair serum, so there are no frizzes. Ensure your curls are well defined. After that, either pin them up the way you like with pearl clips or tie them in a ponytail or space buns. Do not forget to add cute ribbons!