Preppy Winter Outfits For Women – We have already covered ideas about preppy fashion, but for now, the winter season is almost upon us! That means time to change your wardrobe and dress up in style. From high fashion to a minimalist look – winters are all about staying cozy yet stylish.
Hundreds of ways a woman or a girl can look fabulous in the cold season. We have compiled the top fifteen trends for this winter season! So pick these cute winter outfits for a fashionable look if you're heading out for a casual winter weekend brunch, an outdoor hiking event, lunch with your friends, or a shopping trip to school or college.
Preppy Winter Clothing Ideas
#1. Preppy Polyvore Outfit
Winters are great for hiking or going on outdoor trips. To look super stylish and practical, wear long leather boots. A sleeveless vest with a tartan print shirt completes this sporty look.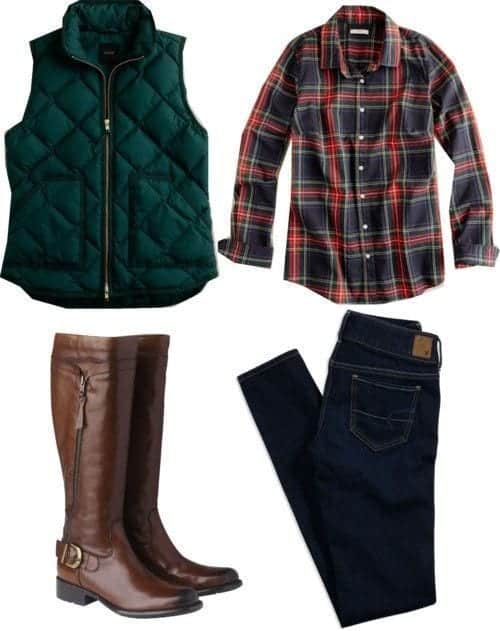 #2. Casual Day Out
For uptown girls who love to dress up, this look is for you! Wear a hot pink, bright sweater in order to shed your winter blues. A black and gold statement necklace with tweed pants help you look classy and elegant.

#3. Burberry-Inspired Look
Try out this tan-brown Burberry coat with an off-white sweater for a chic, elegant, seductive look this winter. It is sure to turn heads!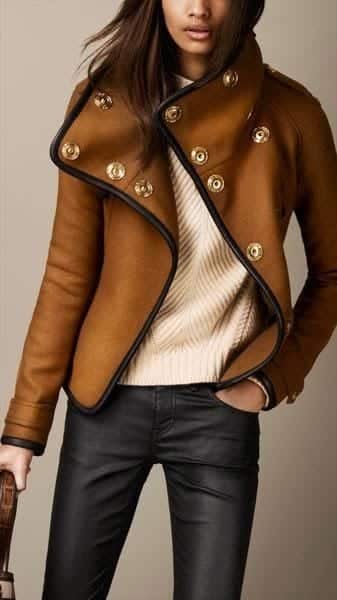 #4. For Teen Girls
Winters are not all about grays, blacks, or dull shades. Opt for a bright red scarf, a funky sweater, or a jacket with Dr. Martin shoes. So if you are looking for perfect preppy shoes for winters, it's the best choice.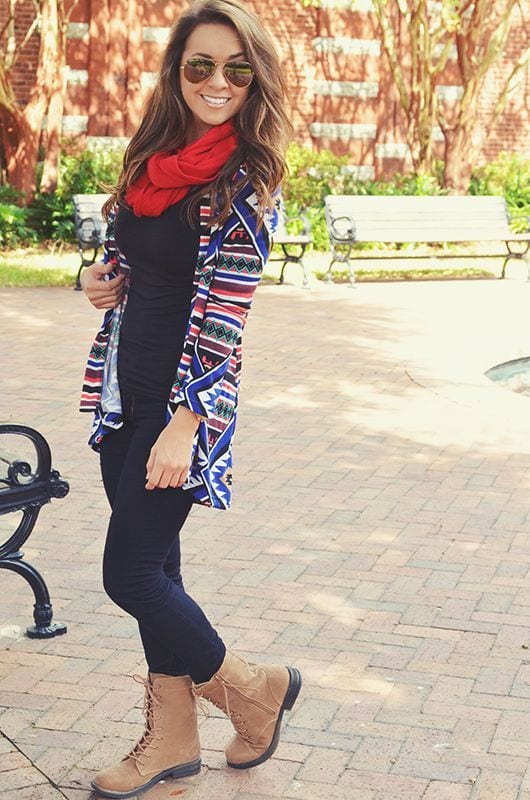 #5. Winter Shopping Look
Shopping trips with friends mean dressing your best. Keep it casual with folded boyfriend jeans, black stiletto heels, and Ray-Ban sunglasses.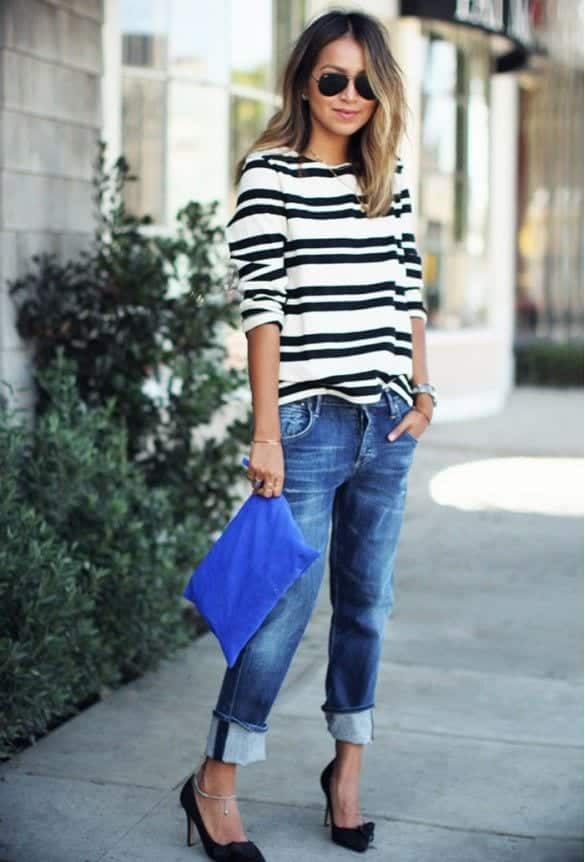 #6. Daytime Preppy Look
Everyone loves to have fun in the sun during winter. Wear your brown Tory Burch handbag, elegant navy blue sweater, and crisp white pants for a sophisticated look.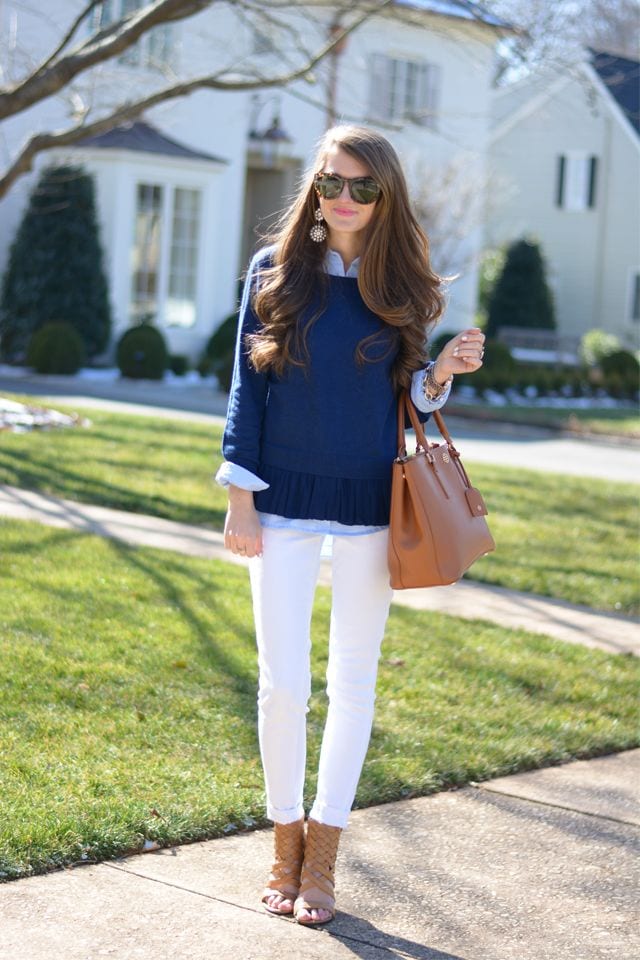 #7. Preppy Fashion for School/college
For college students, winters are all about staying warm. Choose an oversized warm woolen scarf with black leather pants and ankle-length boots.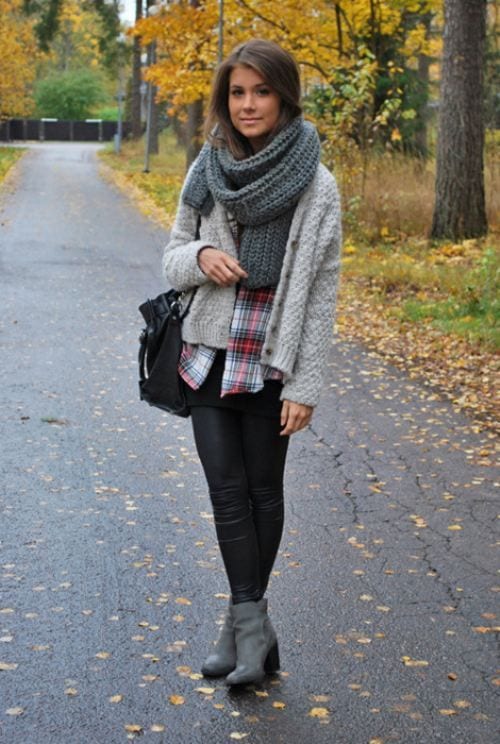 #8. Working Moms Look
Professional moms need to look stylish, too, this winter season! Be practical with a white shirt, brown belt, camel-toned sweater and faded jeans.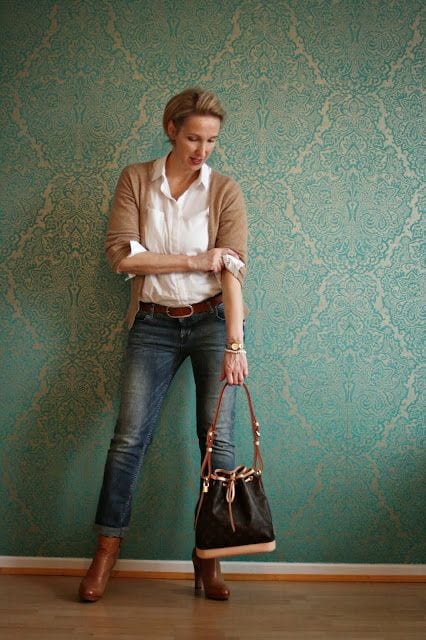 #9. Super Stylish Casual Look
For a quick, no-fuss look, grab your favorite coat and add a brightly colored cross-body handbag for extra style.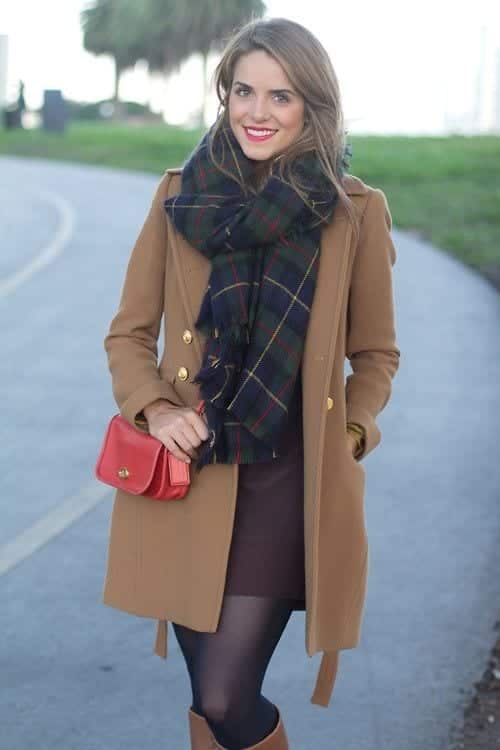 #9. Get-Together With Friends Look
For a bright and funky look that is great for teens and girls in their 20s, opt for navy blue and red stripes. A brown tote handbag and gold accessories really stand out with this eclectic look. Rings look great with winter outfits. Take a look here at some really cool and trendy rings collection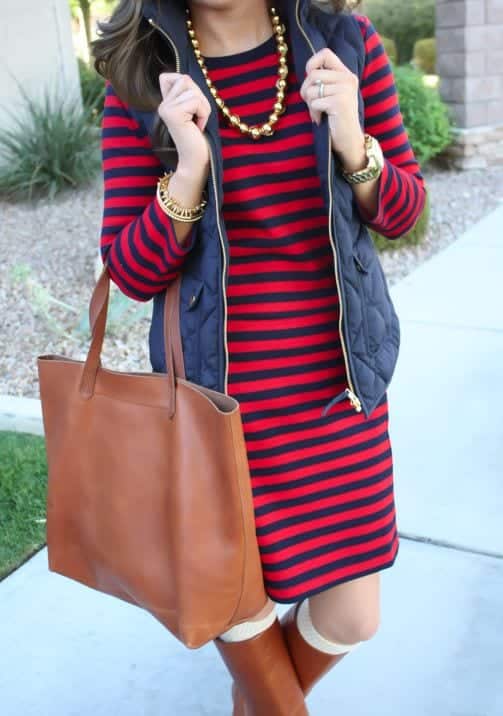 #10. Casual Winter Look
For a romantic look, opt for a hat with a long blazer and a chiffon white blouse. Pair it off with a mini skirt and pleated handbag for the perfect winter outfit for the holidays.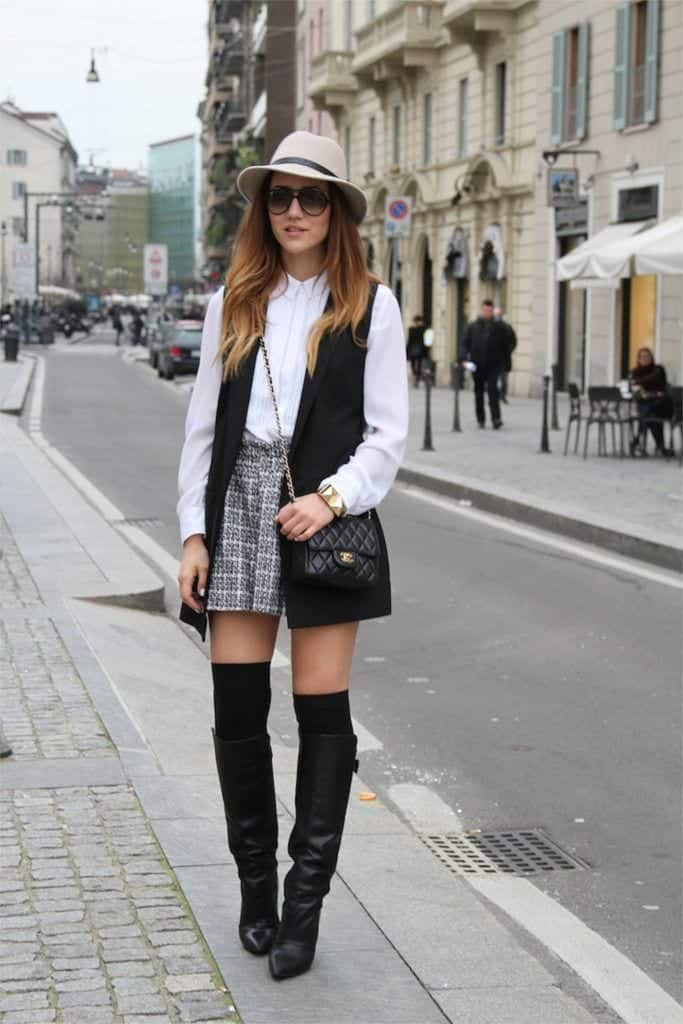 #11. Fall Preppy Outfit
For a truly preppy fall look, go all blue! Keep it furry with many fleece layers, and opt for knee-high boots. Super cute!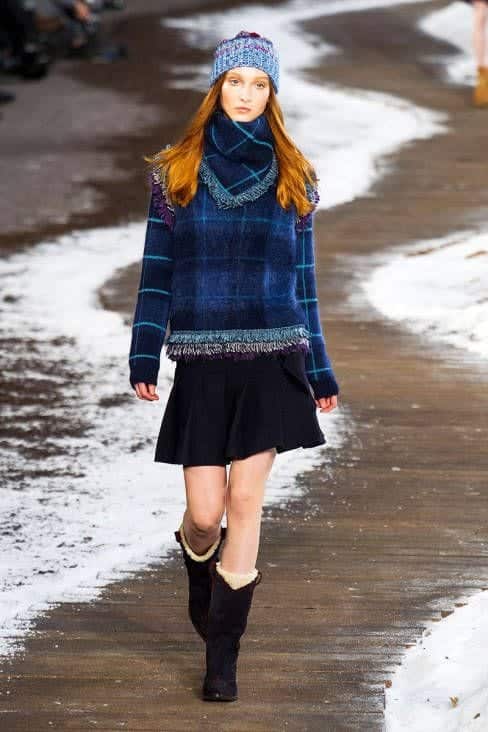 #12. For School
Opting for a knitted zipped jacket with a Chanel handbag is this season's most vogue winter look.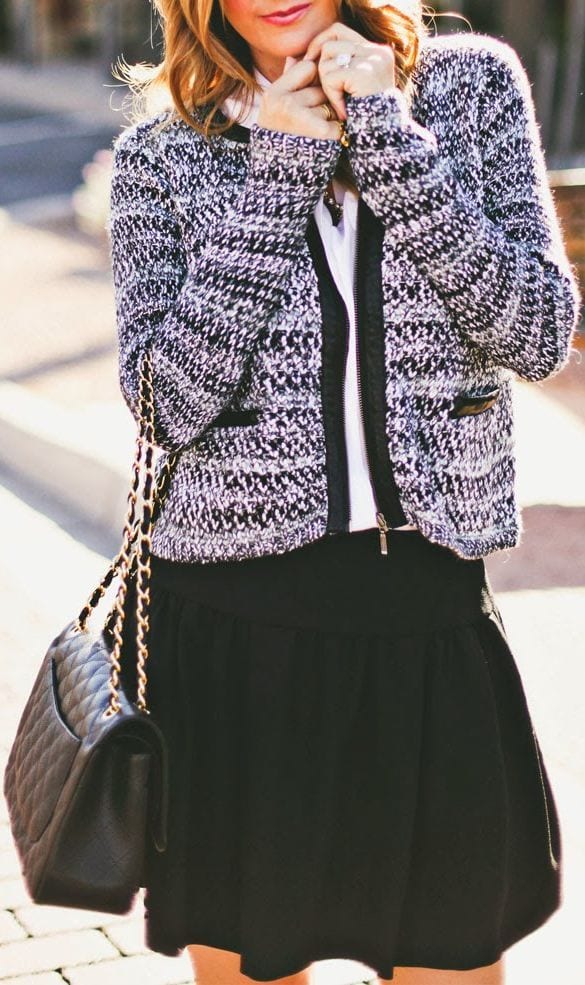 #14. Winter Look for Working Women
Here are some more cute winter outfits you can wear to work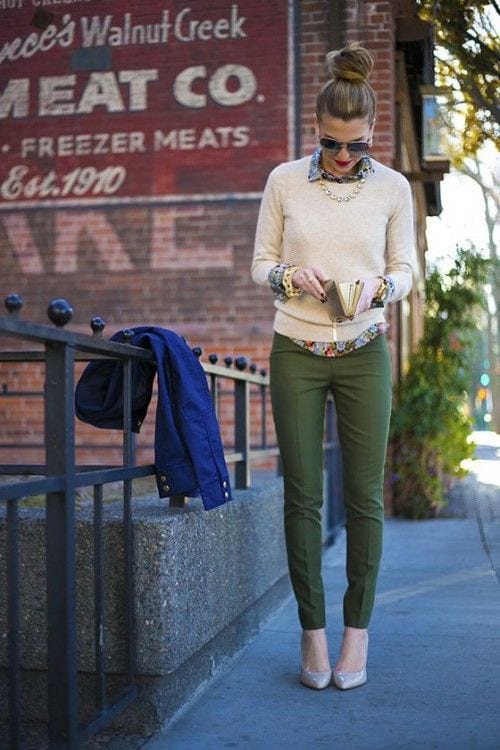 #15. Date Night Outfit