Red Outfits For Women: Red colour instantly makes you stand out in style. The colour of love, romance, glamour, and glitz. A colour that never fails to make a bold fashion statement. Wearing a red colour with a chic style is a true piece of fashion statement with its vibrancy and definitely draws the attention.
But, the colour is a bit tricky to style. You either make a fashion statement or a fashion fiasco – there is no in between. However, it should not stop you from wearing red. Because, we are here to help you style your red outfit. We have tracked down 18 chic red dressing ideas for women, after going through these ideas you will definitely spice up your closet with these new outfit styles.
How To Style Red Clothes?
First up, try on different shades of red to find the one that suits you the best. Choose one that make you feel gorgeous and bring your complexion to life. Multiple studies suggest that red color uplifts your confidence and brings positive feelings. For example, you can wear red pants with a matching tanktop or a red blazer. So, the next time you are feeling low just take out the versatile clothing item aka a red outfit and seize the day.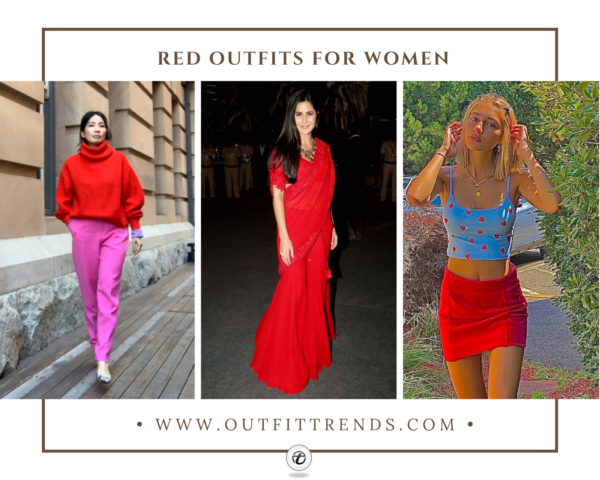 Tips And Tricks On Styling Red
If you are hesitant to wear red, just pair it with white or black.
When wearing a red dress outfit, make sure to balance it out by adding neutral color accessories and shoes.
Pairing red with other vibrant or contrasting colors is trending. For instance, add red with mustard, pink, or with a different shade of red.
Choose a bright shade of red for a sharp professional look. 
Red instantly brings class to the look and not mention, it's one attention grabbing color. Hence, do not go overboard with make-up. Keep it light and soft with bold lips.
Add your favorite pair of sunglasses to enhance the look.
21 – Red Powersuit
From corporate meetings to client interactions, command the attention with this chic style!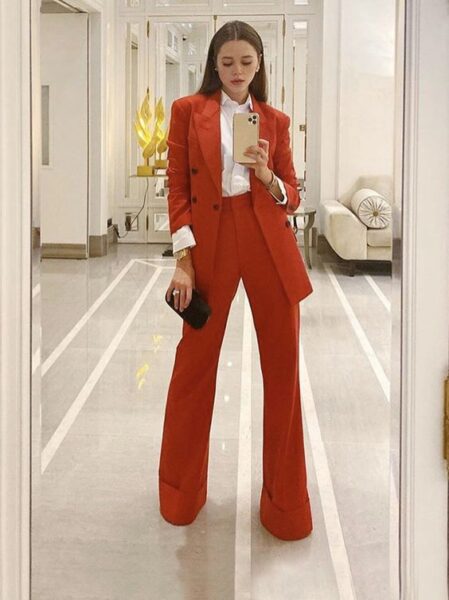 White Button Down Shirt $24.20
20 – Bodycon Maxi
The red maxi dress is simply irresistible in every single way. This stunning figure hugging maxi is ideal for party and evening events. Events and parties are really important, you should have a fashion-forward and smart look. Therefore, I I would suggest trying on long maxis in different shades of red to figure out which ones look best on you. Red is a tricky colour and to pull it off righly, you must find the best shade for yourself. Make sure to choose a comfortable design and style of maxi. Try it on to ensure it highlights your best features.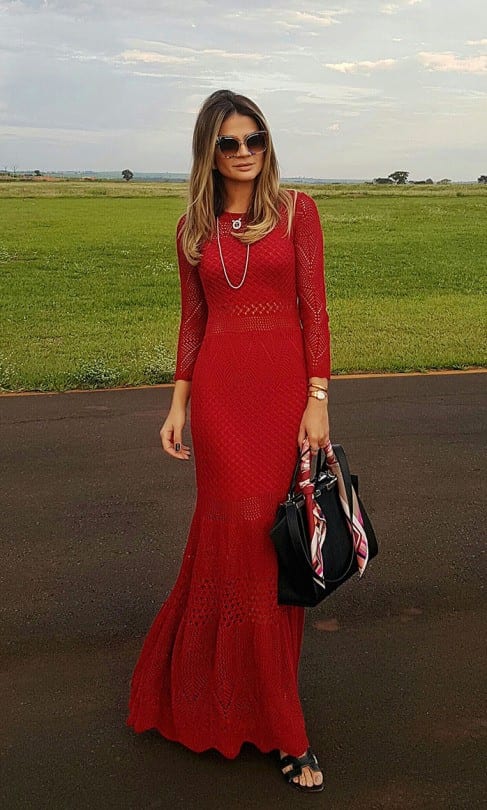 19 – Classy Red Outfit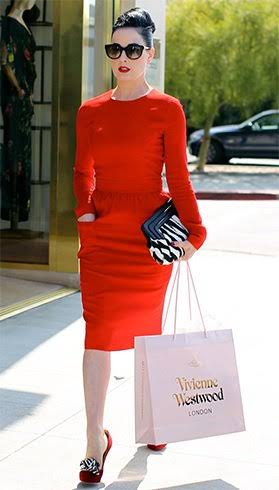 Midi Dress With Pockets (similar) $29.99
18 – The Fashion Queen Bella Hadid
You are sure to fall in love with this look. Have a look at the popular American Model Bella Hadid who wore Alexandre Vauthier red at Cannes Film Festival in 2016. 

17 – When To Wear A Red Mini Dress?
Sexy square neckline with scoop back and knit tank straps supporting the front stunning bodice with perfect flare is a good statement attire for a daytime event.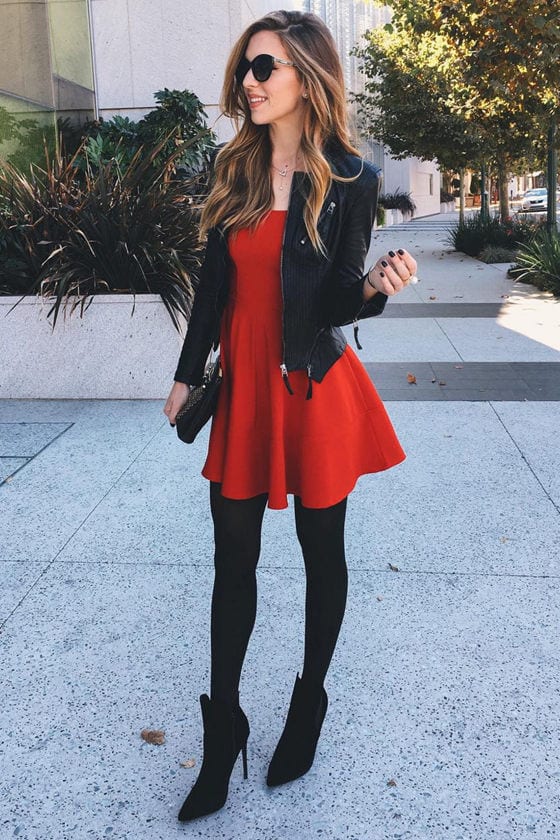 Spaghetti Strap Short Dress $15.95
16 – Backless Bodycon
This is an ultra cool red backless bodycon dress with a strappy back and sheer material. You are bound to get all the attention in this dress because its the best!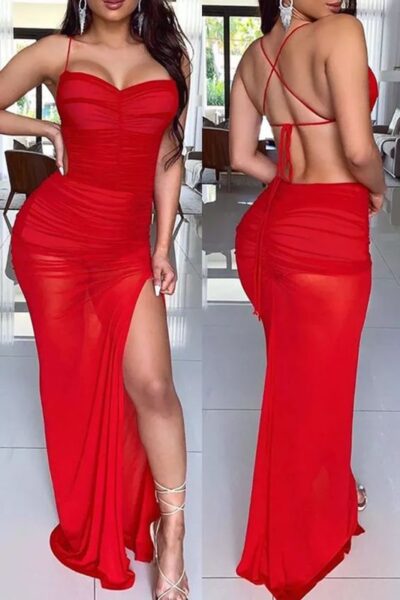 Red Backless Bodycon Dress $15.91
15 – Red Flared Pants
You can look amazingly hot and stunner with these smart flared red pants. These high waisted flared pants are stunning and classic casual.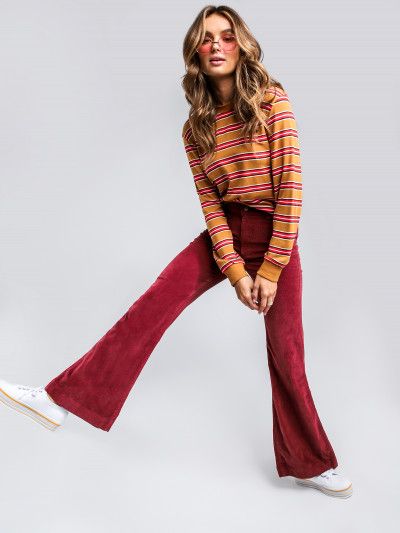 Red Flare Pants (similar) $21.99
14 – Funky Outfit
The bright cardigan outfit idea can really brighten up your day with the splash of its brightness. These cozy warm cardigans will overwhelm your frame too.

13 – Red Skirt For The Win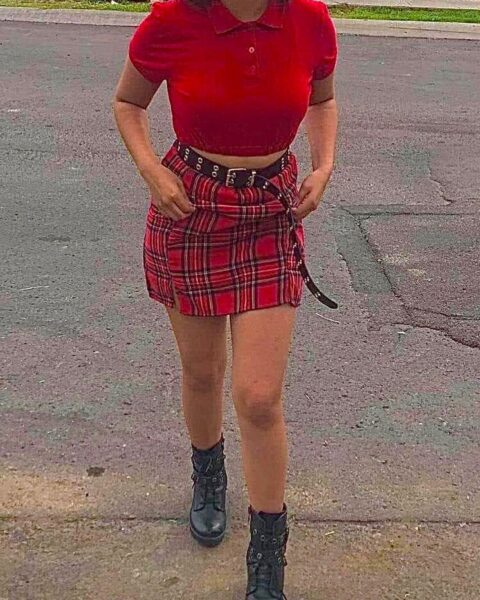 12 – What To Wear With A Red Sweater?
This cozy knit is observed to be a stylish item that is versatile for fall outfit. Tell you what, it's really easier to style this clothing item. You have multiple options, you can wear it with a black pants or a black skirt. Besides, you can also add white button down shirt underneath it – it's one of the trendiest looks this fall. 

11- Red Swimsuits
Make waves in red bikini swimsuits. The red bikini is an amazing and irresistible choice to wear at the beach.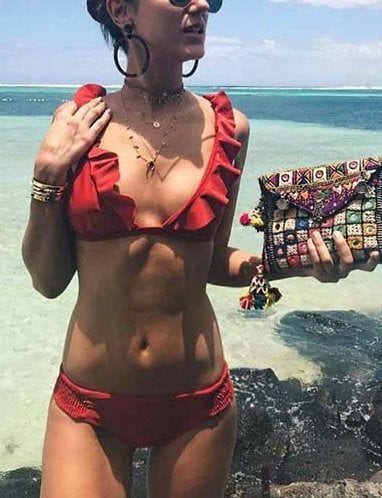 10 – Red Denim Pants
Have you ever tried coloured denims? No? Then do it this time. Spice up your wardrobe with red jeans. These flattering red jeans outfit ideas will definitely make you want to run out to the store and buy one. Pair them with a simple nude top for classic look. 
Pink and red are having a moment this season. So, make sure to stay on trend by trying these two colors together atleast. Here we have a light pink shirt with bright red pants. However, you can also add fushcia or hot pink with red colors. It's a refreshing color combination that you will definitely love.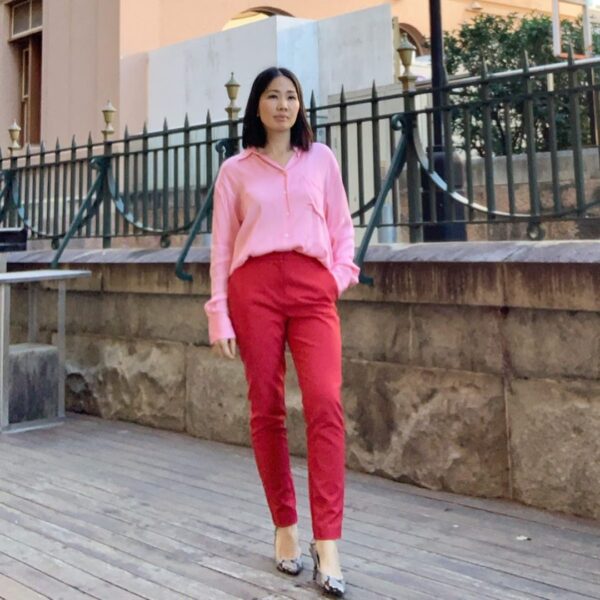 9 – Pretty Red Blazers
For girly perfection, a red blazer is another chic idea for the fall and winter. I would definitely suggest wearing it to a professional meeting; it would help in boosting your confidence.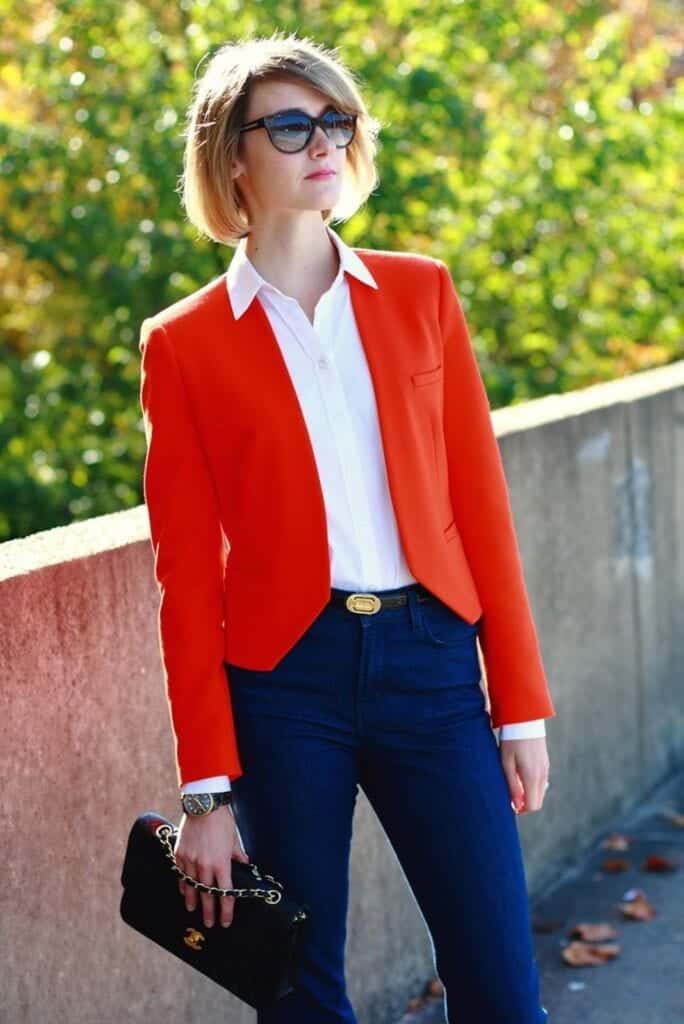 8 – Red for Summers
The ultimate summer inspiration! Pair the red shorts with a blue collared shirt for a cool chic summer outfit. Perfect look for your virtual meetings, you will have a comfortable, stylish, and professional look altogether.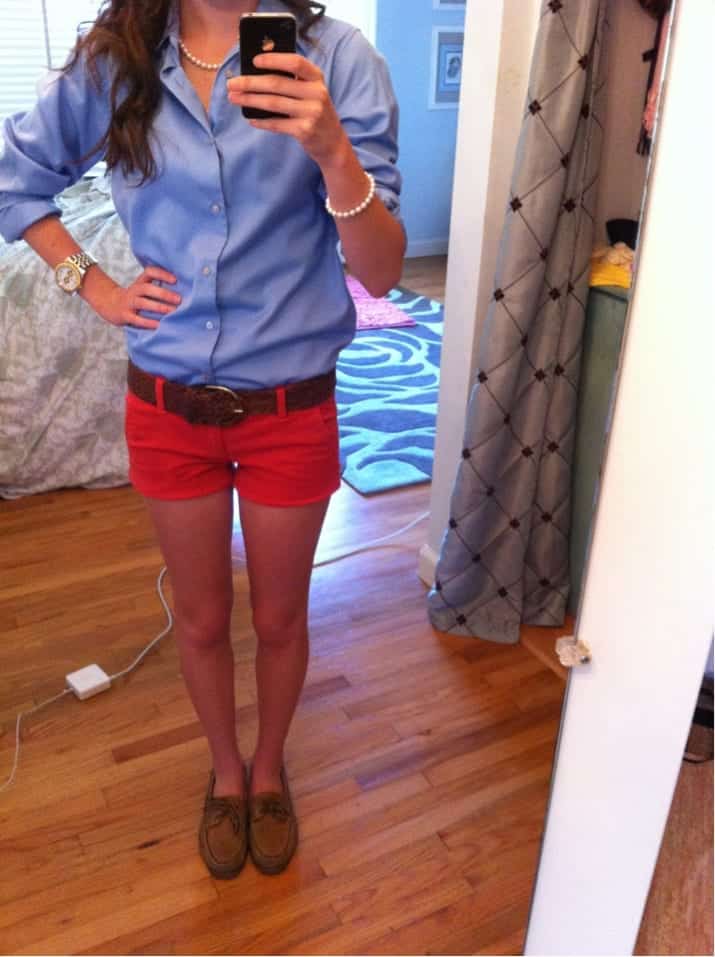 7 – How To Wear A Red Scarf?
Here is another way to adore the colour with this idea. Wrap a bright red scarf around the neck with your casual outfit. This scarf can be paired with any color but it would look good with black and white because they are basic colors.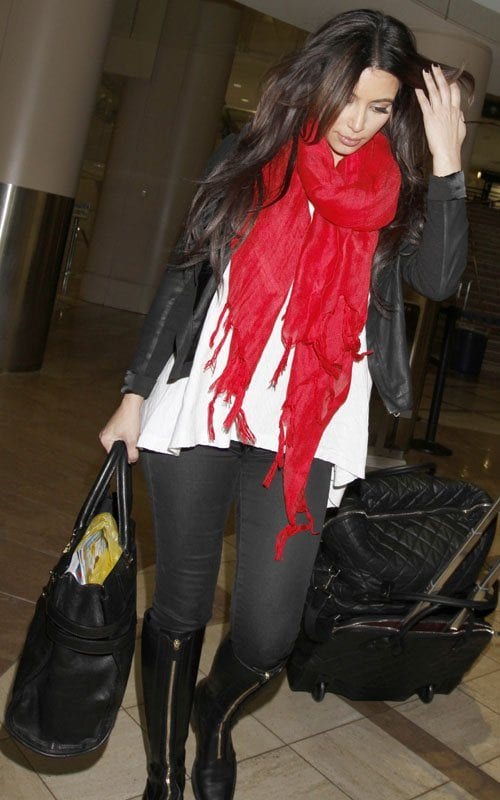 6 – Saree Influence
Saree is the pure indian draped attire for events and festivals. There are a number of ways to wear it; you can style in myriad style. Heavy embroidered blouse with a simple plain red saree. It is definitely an ideal look for eastern events. Have a look at the bollywood diva Katrina Kaif and Sonam Kapoor. Take some inspiration for your next saree look – get yourself a red-on-red saree, wear a classy necklace, and you are ready to dazzle.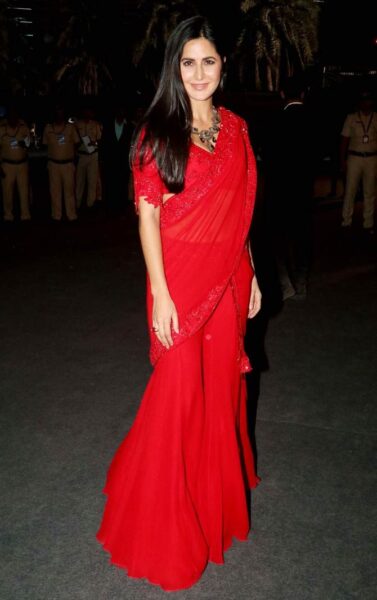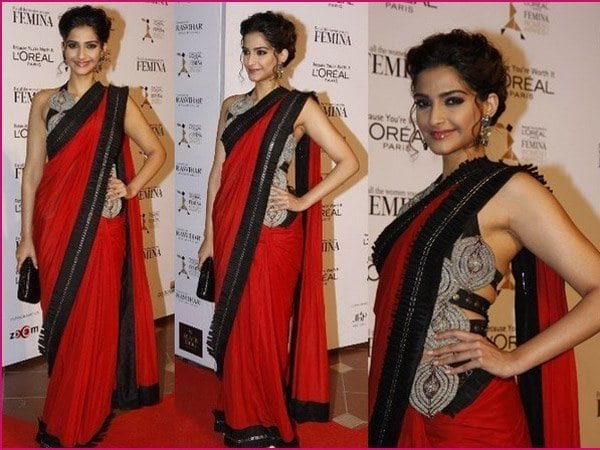 5 – Dream Wedding Lehangas
Pakistani weddings have their own style and uniqueness. Most girls dream of wearing red on their special day – because red is an emotional color to desi girls especially to brides. It's one such colour that is definitely in wedding dresses. There are myriad of lehanga styles for weddings that come with the embellishment of different work.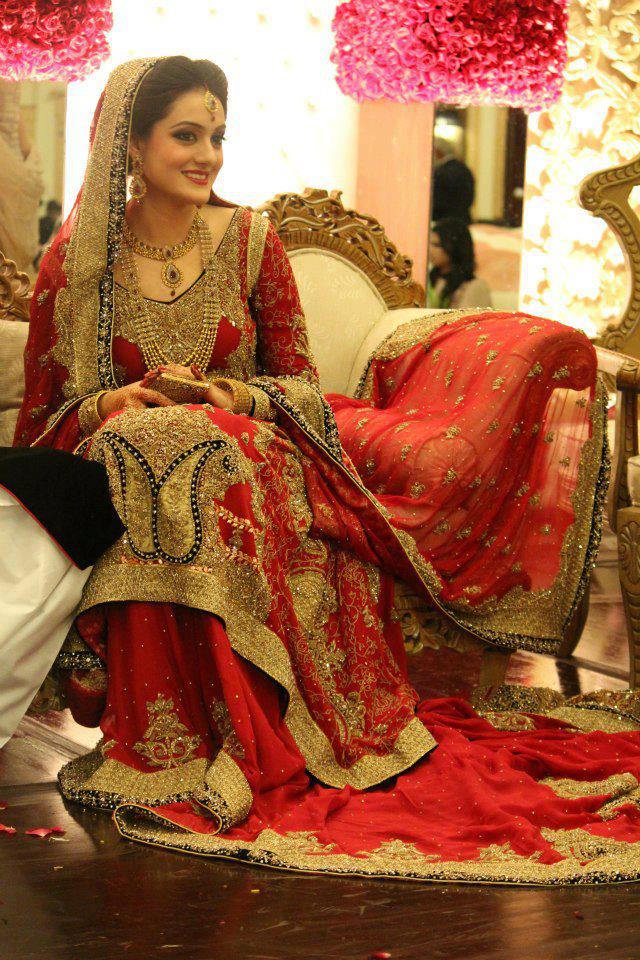 4 – Red Leather Jacket
Red faux leather jacket is really a statement of fashionable biker casual style. An effortless look that you create anytime – be it for airports, shopping, grocery, or sunday brunch. Just choose some real cool jacket in a latest design and wear it over a basic T-shirt and denim jeans. Throw in your favorite pair of shades and you're sorted.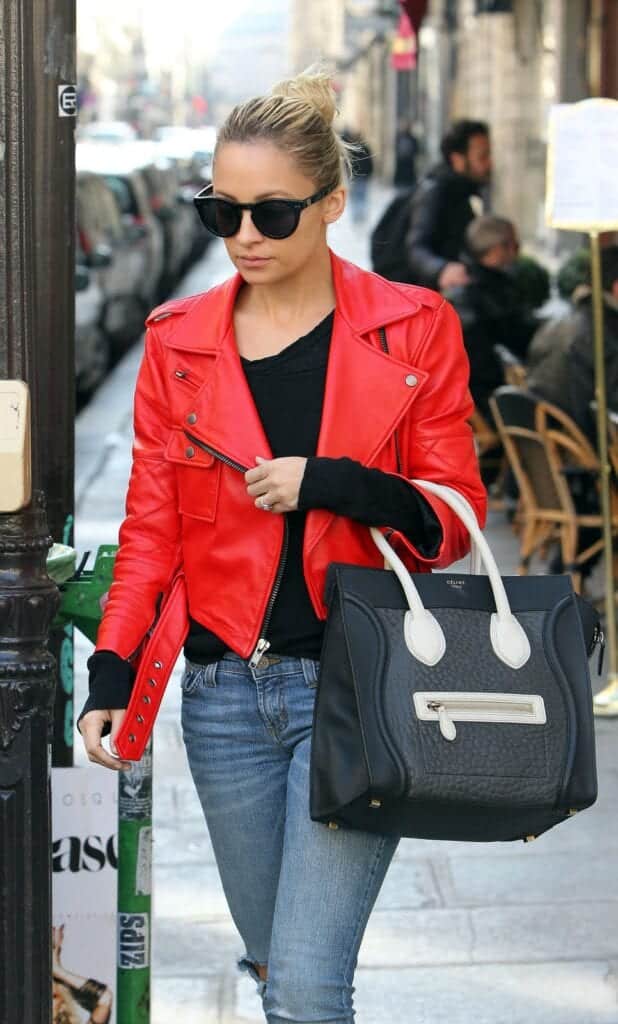 3 – Off-the Shoulder Dress
When it comes to getting invited on wedding event, women always aim to look chic and stylish. Try this off the shoulder outfit and grab all the attention! A classy dress that you can wear to parties, wedding events, dates, or a night out. Moreover, wear your hair up and add sunglasses. Finish off the look with nude pumps.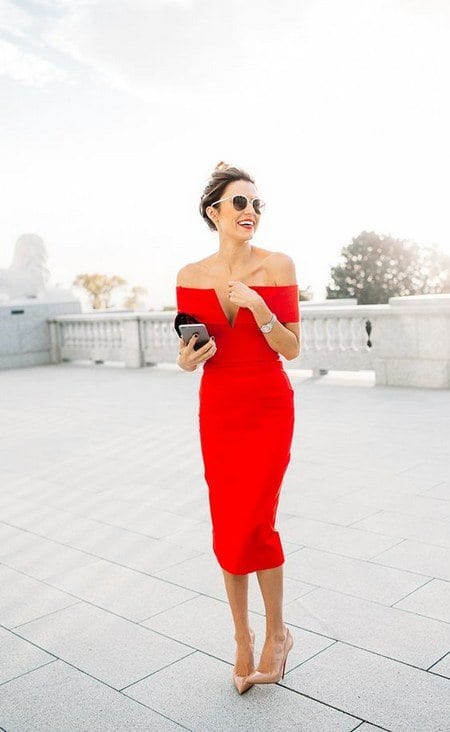 2 – Valentine's Day Outfit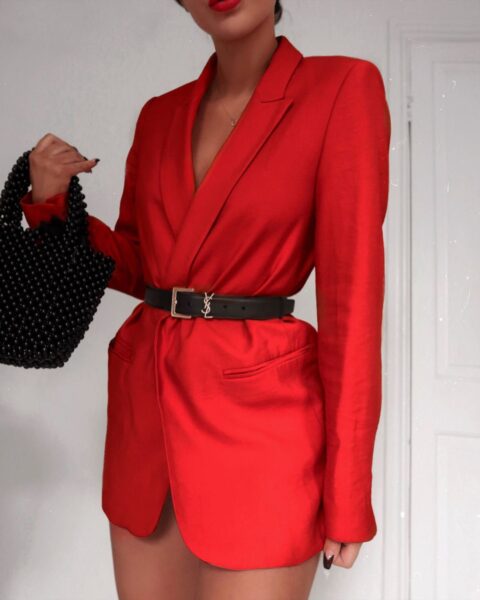 Slay valentine's day with this cute outfit!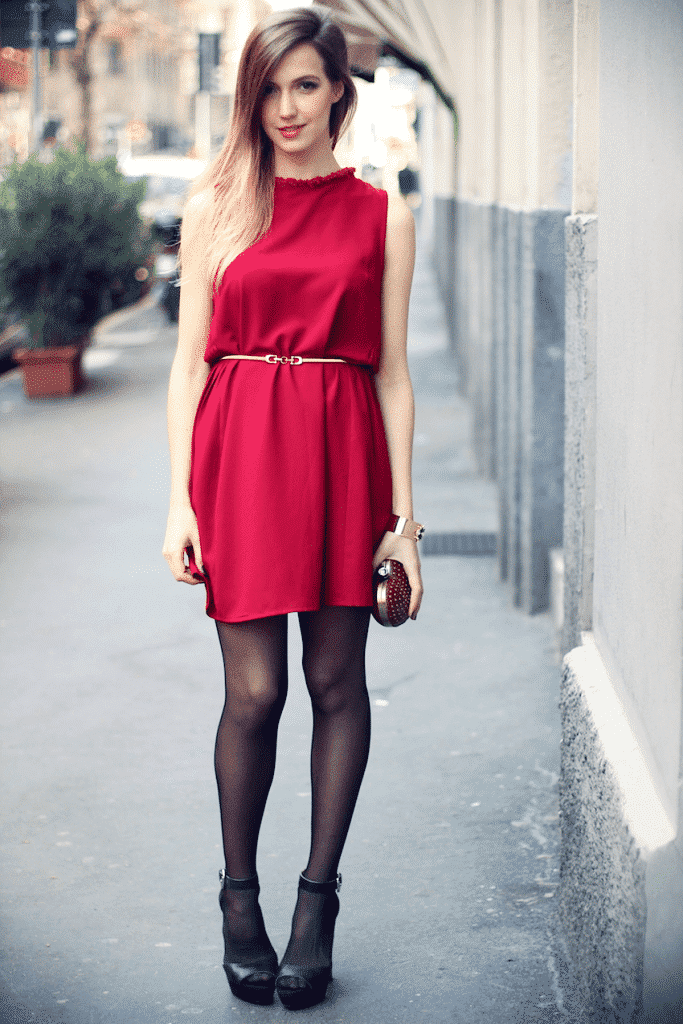 1 – Aishwarya Rai's Red Carpet Look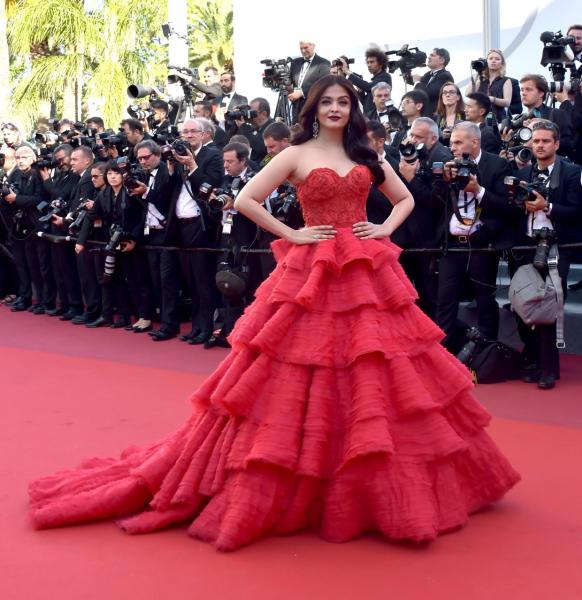 Frequently Asked Questions
Q: How can I look good in red?
Ans: The first step to look good in red is to choose the right shade of red. Experiment with different shades and pick the best one for you. The next step is to pair your red outfit with something that will enhance it further like a skirt, pants, or a shirt that goes well with it. Other than that, accessorize right and you can definitely pull it off.
Q: What colours go with red?
Ans: If you don't want to take the risk, pair it with white or black. Here are some on-trend colours that look really classy with red; Brown, grey, mustard, blue, pink. For a sharp look, you can choose to pair one shade of red with another shade of red. For instance, add pale red with deep violet or tomato red with rosy red.
Q: Where to wear red?
Ans: As great as the colour looks, you must know where to wear it. Red is an ideal colour for date nights, friends' gatherings, and night-outs with your girls. However, be a little careful when choosing this colour for work. It's a very brightening and attention-grabbing colour which might be too much in a professional environment. But, there is no rule that one can't wear red to the office. I would suggest opting for subdued tones of red for a professional look. – something that is not eye-popping. An easy way to wear red to the office would be to wear red heels and make them look subtle.