What To Wear In Kauai: The Garden Isle, aka Kauai, is a diverse and dynamic place with colorful hot springs, lush rainforests, and epic cliffsides. The island's natural beauty makes it a popular destination for travelers of all kinds, whether you want to relax on the sandy beaches or take in the views from above on an aerial tour.
In Kauai, it's essential to dress for the climate. If you come from colder weather, ensure your clothing is light and breathable. Thin layers are more effective than heavy sweaters or jackets. For shoes, go with closed-toe shoes that protect your feet from insects and sharp rocks. Also, make sure to bring a beach towel to keep yourself comfortable as you relax on the sand.
How To Pack For A Trip To Kauai?
The best way to plan your trip to Kauai is to start with a list of must-have items. That way, you can avoid any last-minute surprises. Before we get into different fashion styles for a trip to Kauai, here are some things you'll need, a swimsuit for the beach (one-piece, old navy, bikini, rashguard, cover-ups), a backpack and water bottle for hiking, sunscreen (mineral-based) and UV protection sunglasses, swim gear (floaties), sun Hat, and of course, some bug repellent.
If you overpack, you'll have too much stuff and little space. Consider bringing lightweight, versatile outfits that you can mix and match to create various looks. As a result, you will have more flexibility to move about and discover the Island.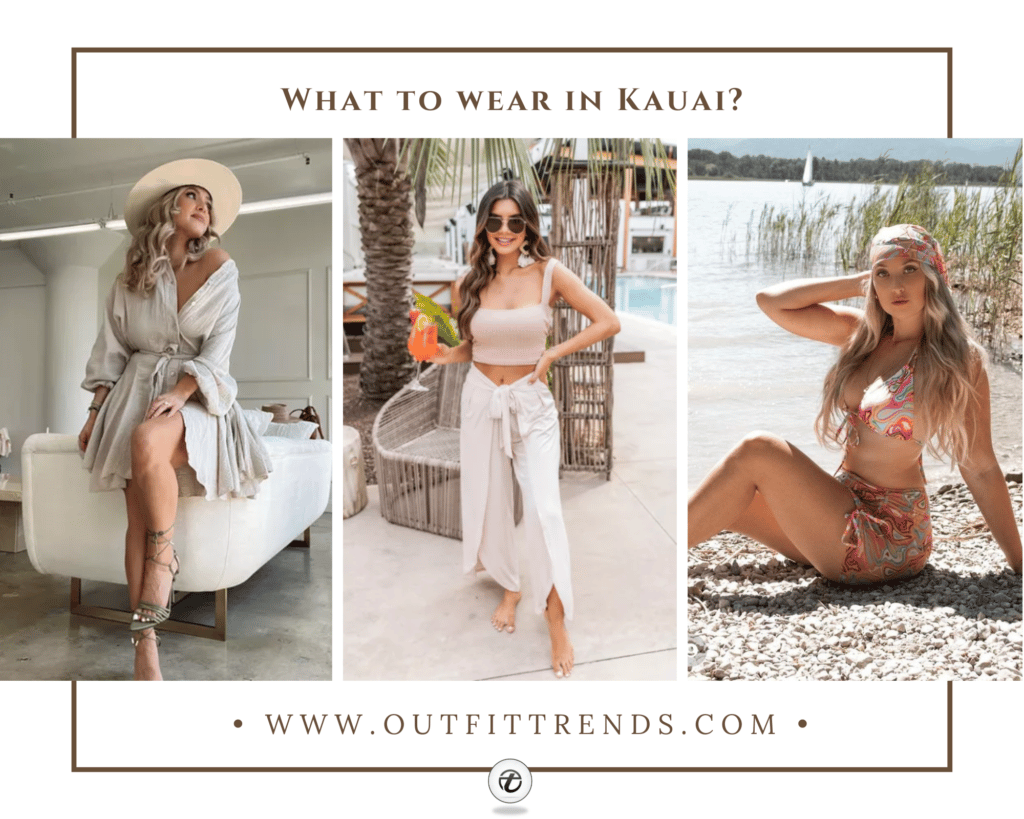 Packing Tips For Kauai
While getting to your family holiday destination is half the battle, packing may be the other. What should I bring? What should I abandon?
Take tips from us, and don't over-pack! To achieve this goal, follow these tips.
Casual Fits: Kauai people do not wear fancy clothes usually. You will see them roaming around in khakis, shorts, jumpsuits, and casual tees. So, unless you have a formal dinner to attend, you can quickly wear your comfiest outfit for an outdoor feast.
Cozy Hiking Boots: Make sure to carry comfy hiking clothes that you don't mind getting stained. It also contains a pair of hiking boots.
Outfits For Formal Events: A lovely sundress, jumpsuit, button-up shirt with classic shorts, or a two-piece outfit for events calls for a step up from casual restaurants.
Rainy Season Items: A small umbrella and a lightweight raincoat are ideal in case of rain.
Shoes: It is preferable to bring sneakers or slides. Unless you don't have a wedding or a formal event to attend on the island, you won't need heels.
23 – Beige Flowy Shirtdress With Matching Lace Heels
A day out with friends or a cocktail party is perfect for this look. Pair a beige flowy full-sleeve shirtdress with lace heels. Add a summer hat as an accessory, and you're ready to go. I suggest wearing sandals or sneakers instead of lace-up heels for a long day out.
via
22 – Lemon Printed Sweetheart Top With Gold Dust Shorts
This attire is ideal for strolling through botanical gardens, the Polynesian Cultural Center, or walking around your resort. Select a set of high-rise gold dust shorts and match them with a sweetheart top with a lemon print and double-strap sandals.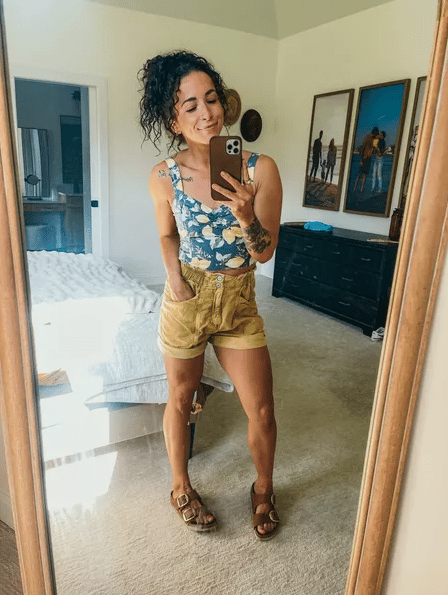 21 – Orange Floral Printed Shoulder Tie Maxi Dress With Slides
Long dresses deserve more appreciation. An orange floral printed shoulder tie maxi dress paired with slides is the ideal outfit for going to a casual Kauai restaurant and shopping. Add a necklace or bracelet and carry a chic shoulder bag to make a fashion statement.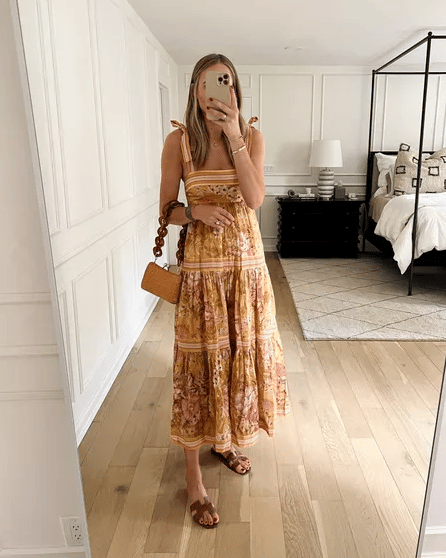 20 – Blue And Purple Front Button Dress With Straw Hat
You will feel most at ease in Kauai if you pack a blue and purple front button dress that is loose enough to keep you cool throughout the warm days, and don't forget to cover your head with a straw hat to protect you from the sun. Carry a handbag as an accessory and put on a pair of comfortable sandals.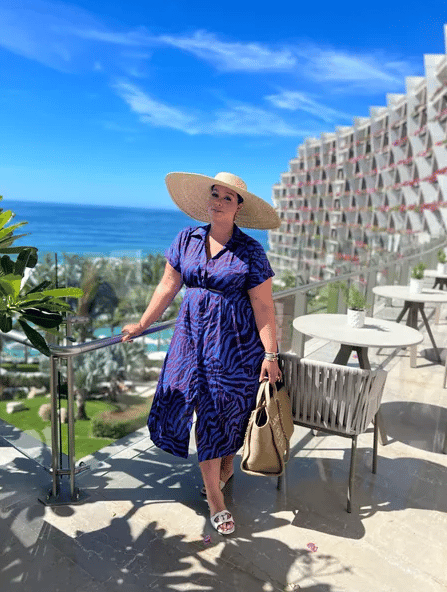 19 – Spaghetti Strap Printed Smoky Dress With Shoulder Bag
Luaus are lavish events frequently held on a beach or luxury resort. It is the ideal chance to dress up and capture stunning holiday pictures. Put on a spaghetti-strap printed smokey dress and carry a shoulder bag to look stylish.
Complete your look with sunglasses and wear minimal jewelry!
Winters Outfits For Kauai
Finding warm and stylish outfits can be tricky when you're visiting Kauai in the wintertime. Here are some pointers to keep you cozy and fashionable during the colder months:
Layer up with a raincoat for chilly, rainy nights out.
Wear leggings or pants to keep yourself warm.
Wear sneakers or sandals to keep your feet cozy.
Bring a denim jacket to keep you warm when the weather switches up.
18 – Off-White Printed Onepiece With Denim Cropped Jacket
When exploring the streets of Kauai on a windy day, bring an off-white patterned jumpsuit and a denim cropped jacket. This look is casual and relaxed. Wear stylish sunglasses and joggers. Also, add a backpack and take in the beauty of Kauai's streets! If the wind is chilly, you can pair fishnet stockings with the jumpsuit.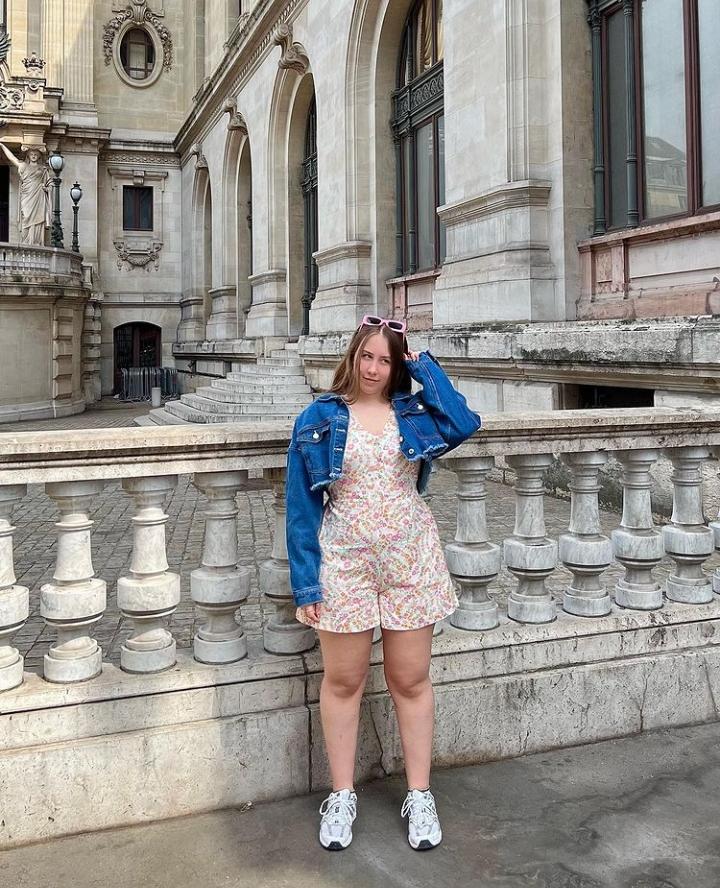 For colder weather, you can also pair a denim jacket with a white top and flared maxi skirt.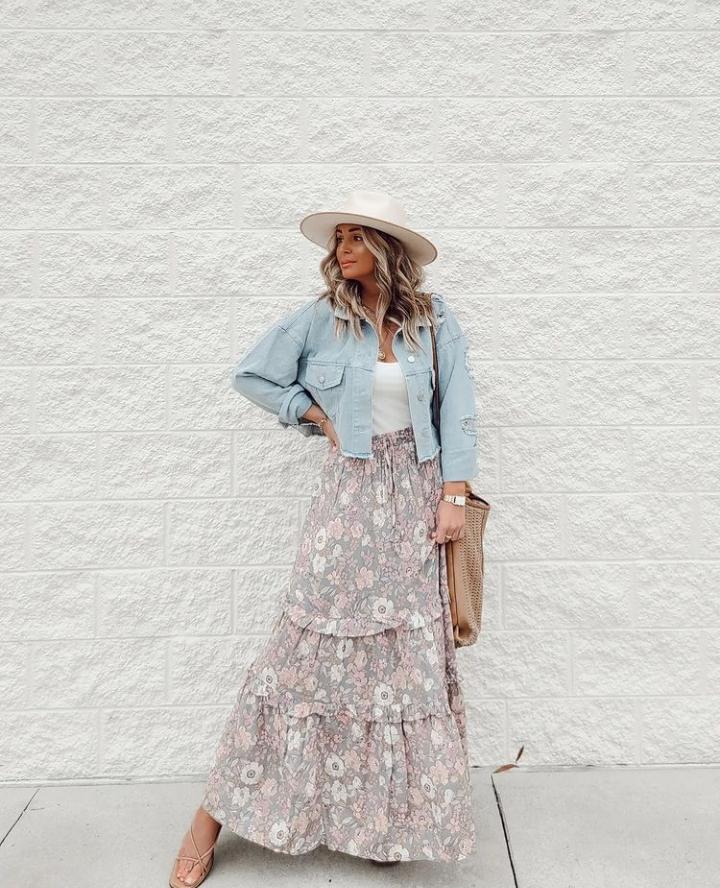 17 – White Graphic Tee And Black Leggings With Denim Fleece Jacket
This outfit is a perfect inspiration if you're looking for a trendy look for your winter break trip. A graphic tee, black leggings, and a denim fleece jacket with simple sliders are the perfect combination to keep you warm when exploring the island.
Not only are these pieces comfortable, but they also add an unexpected element of fun to any outfit. You can use this look by adding a pair of black sunglasses and a green fanny pack to keep up with the trend.
16 – Brown Matching Set With Peach Rain Jacket For Curvy Women
Add a brown matching set with a peach rain jacket and white sneakers to complete the look. This look is excellent for curvy women in the winter. Having a rain jacket will keep you dry in the rain. You can accessorize your look with a necklace and a bracelet.
Boat Party Outfits For Kauai
With a few of these charming and lively boat party outfits, you may enjoy your upcoming Kauai boat party in style. Whether looking for something tropical or mysterious, you'll look great in these outfits.
15 – Baby Blue Matching Off Shoulder Top With Pleated Skirts
Bring a baby blue off-shoulder top and matching pleated skirt if you plan to take a boat tour on your trip. This look is both classy and casual. Accessorize your ensemble by adding sunglasses and a purse.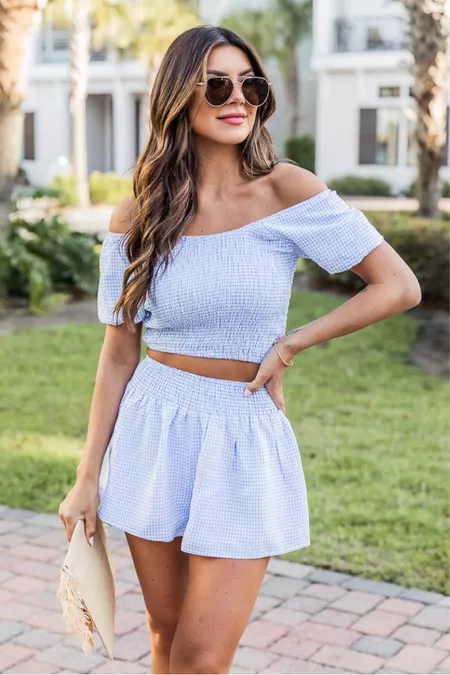 14 – Nude Crop Top With Off-White Belted Slacks
Wear a nude crop top with an off-white belted slack and pair them with chunky sandals. This attire is a beautiful example of resort wear and would be ideal for a Hawaiian dinner. You can also add classy sunglasses and earrings to complete your outfit.
13 – Peach Floral Printed Bishop Sleeves Belted Dress
Wear peach floral printed bishop sleeves belted dress to elevate your look on a boat party day. Add a bracelet and a purse – items that are certainly worth considering. This outfit will undoubtedly make heads turn at the party.
12 – Knitted Top And Denim Distressed Shorts With Ankle Boots
This attire is perfect for boating, spending time with loved ones while viewing a sunset on the ocean, or playing games while listening to Hawaiian music. Grab a knit top, distressed denim shorts, and ankle boots. You can wear a bikini, tank, or anything underneath the knitted top. Accessorize your outfit with a summer hat and a little jewelry.
11 – Beige And Olive Striped Spaghetti Strap Dress With Brown Bag
A Beige and olive striped spaghetti strap dress with a brown bag perfectly mix casual and smart for a gateway. Wear it with your go-to wedges for a laid-back style. Add minimal jewelry and classic black sunglasses to complete this look.
Hiking Outfits For Kauai
What to wear hiking in Kauai is a question that most people have. If you plan to go hiking, the only pieces of clothing you will need is a t-shirt or tank, some shorts or leggings, and hiking boots. Check out my selection of the top 5 hiking outfits below!
10 – Burnt Orange Top And Mini Skirt With White Cap
Wear a burnt orange top and mini skirt with a P cap to enhance your look for any outdoor activity like hiking. It is attractive enough to be photographed, with the lovely scenery visible even from your hotel windows. Also, add a cross-body bag to elevate your look.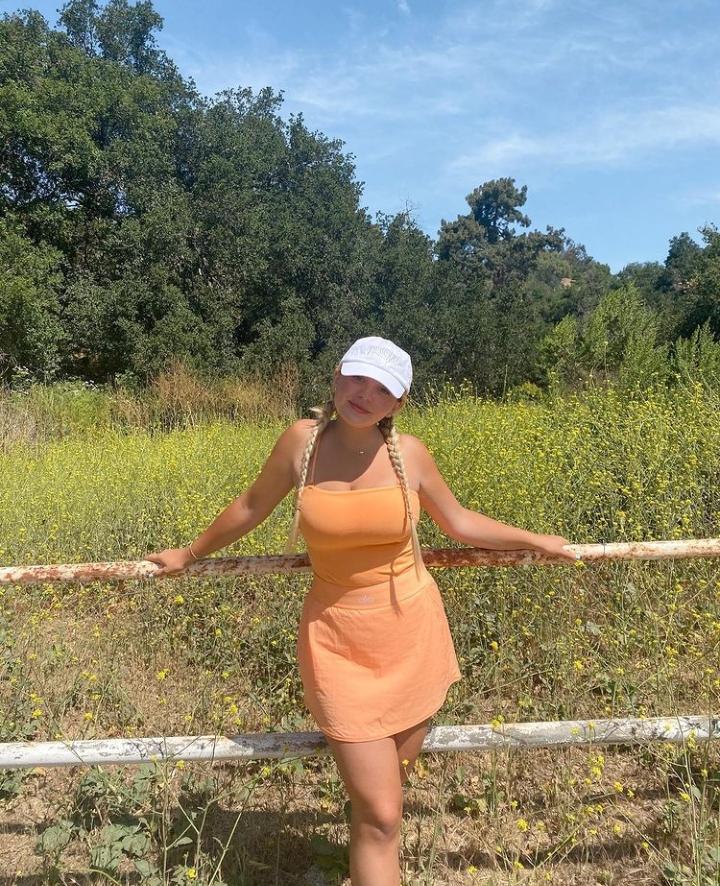 09 – Black Two Piece With Oversized Green Button Down Shirt And White Sneakers
You'll need the ideal hiking attire when deciding what to wear in Kauai in June. Put on a black two-piece set with an oversized green button-down shirt and white sneakers. It is the most casual dress code. Carry a cross-body fanny pack to complete your attire.
08 – Pair Purple Floral Printed Crop Top With Yoga Pants
For a day of hiking, choose a pair of yoga pants and a crop top with a purple floral print, but don't forget to cover your head with something to protect yourself from the sun, such as a cute P cap. You can also accessorize your hiking look with minimal jewelry.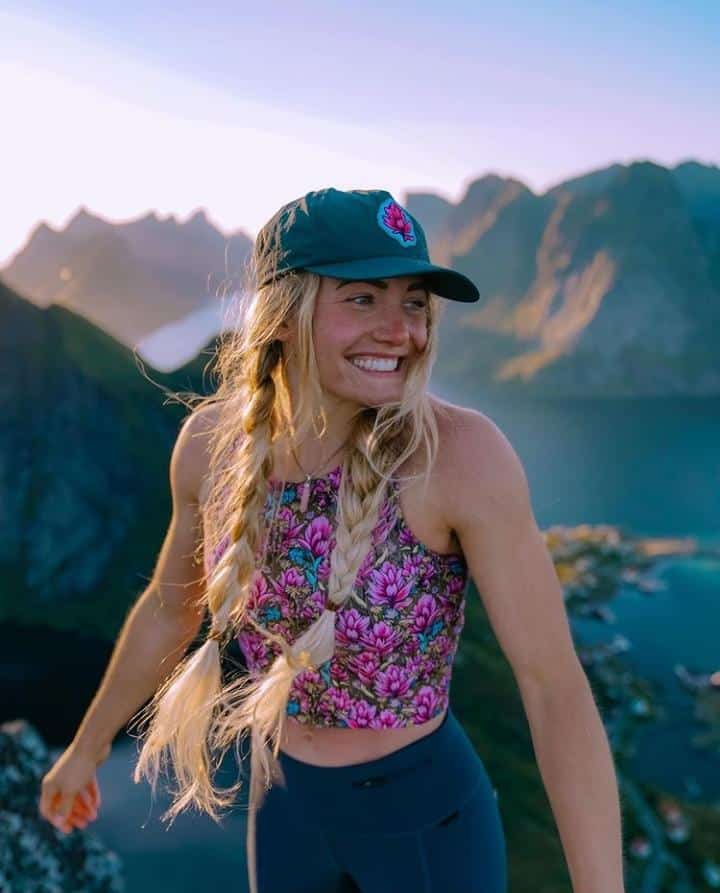 07 – Neon Green Matching Two Piece With Dark Green Rain Jacket
Grab a pair of neon green matching two-piece sets of shorts and a crop top. You can add a dark green rain jacket to level up your look on a rainy day of hiking. Also, add a pair of hiking boots as footwear.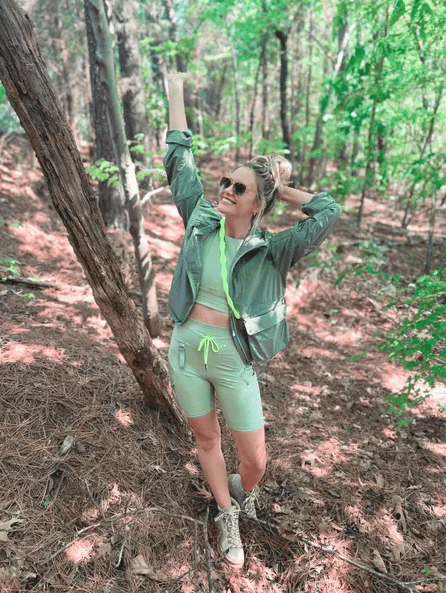 06 – Off-White Tank Top With Casual Shorts And Hiking Sneakers
Wear an off-white tank top with casual shorts. You can replace the crop top with a sports bra depending on your confidence level. Add a comfortable pair of hiking sneakers as footwear.
Also, accessorize your look with stylish sunglasses. Don't forget to bring a lot of water to stay hydrated!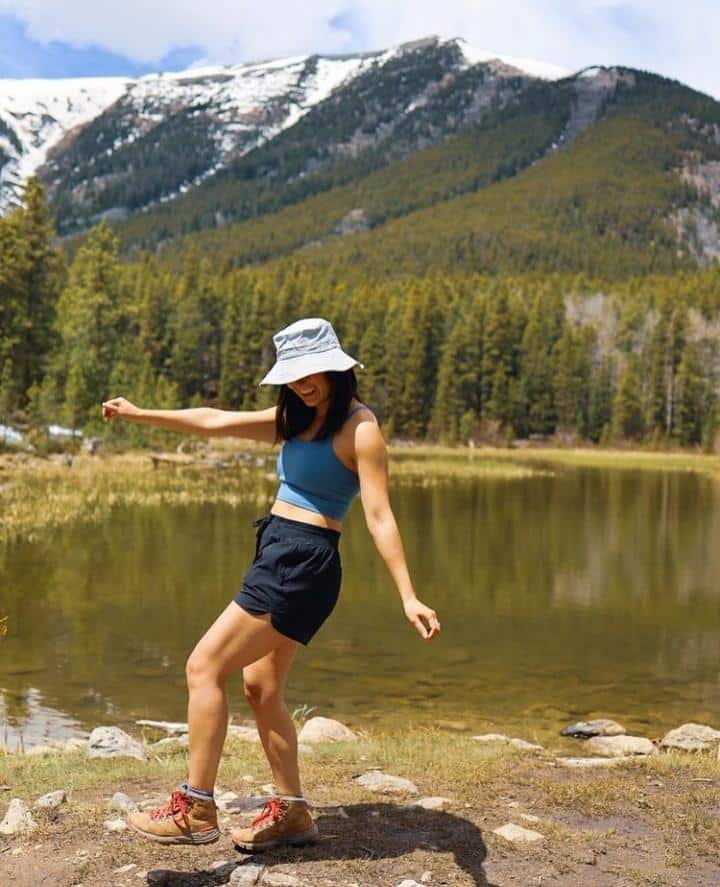 Beach Outfits For Kauai
The beaches on this island are among the most stunning in the world. Here, I'll discuss what to pack, what to wear if you want to go swimming, and a few essential cover-ups and accessories.
05 – Green Sheer Cover-Up With Black Bikini
Wear a black bikini and pair it with a sheer green cover-up. Cover-up will barely cover your bikini. This outfit goes great with a shoulder bag and trendy sunglasses on your head.
Also, add minimal jewelry to complete your look.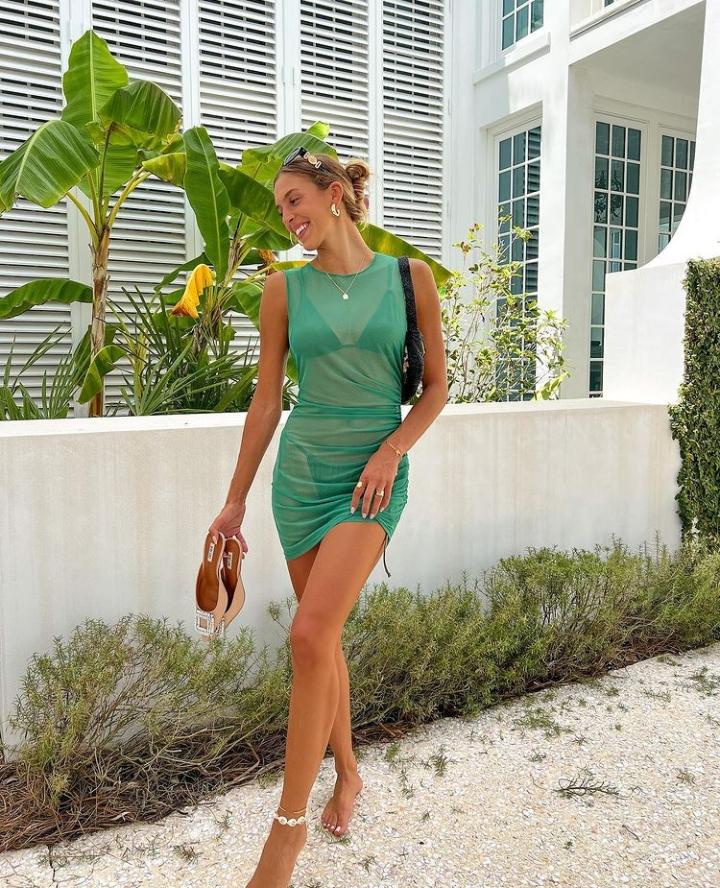 If you have a white or bright-colored bikini, you can pair it with a long side cut white sheer cover-up for an elegant look.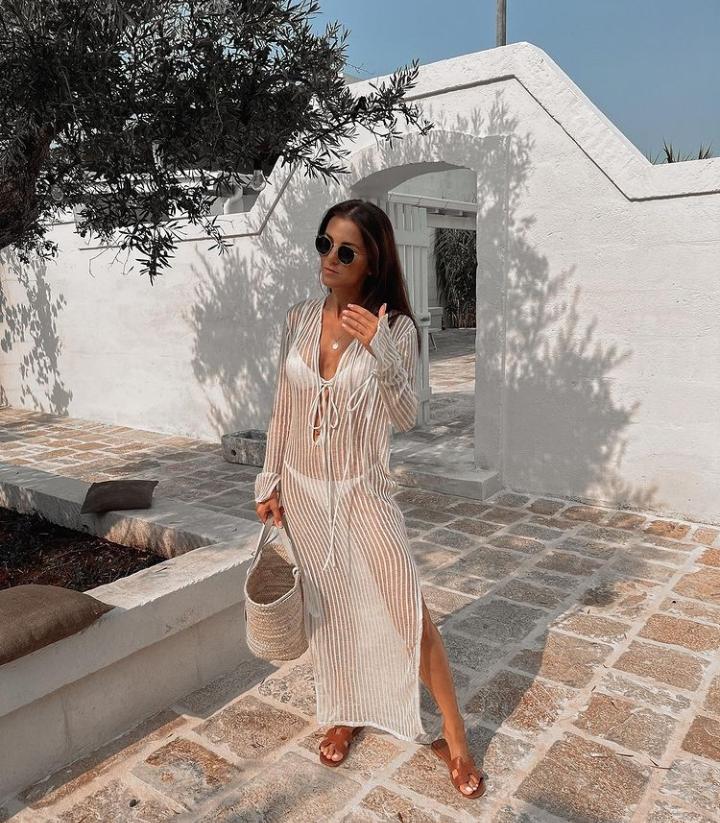 04 – Abstract Printed Bikini And Sarong With Matching Bandana
Kauai is a place to go on adventures on its beaches. So, grab an abstract printed bikini and pair it with a sarong. Add a matching bandana to level up your look on a beach day, there are many other beach outfits If you don't want to wear bikinis.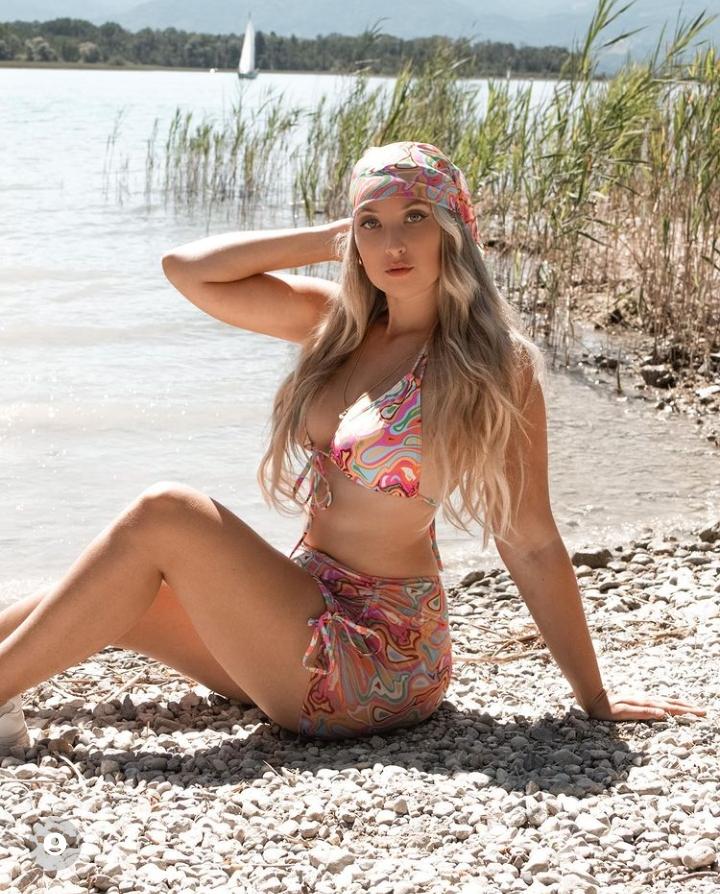 03 – Blue Tie and Dye Set With Orange Bralette
Pair a blue tie and dye set with an orange bralette. You can also wear a bikini top instead of a bralette. Carry a handbag to elevate your stylish look at a beach party. Also, accessorize it with chic sunglasses for protection from the sun.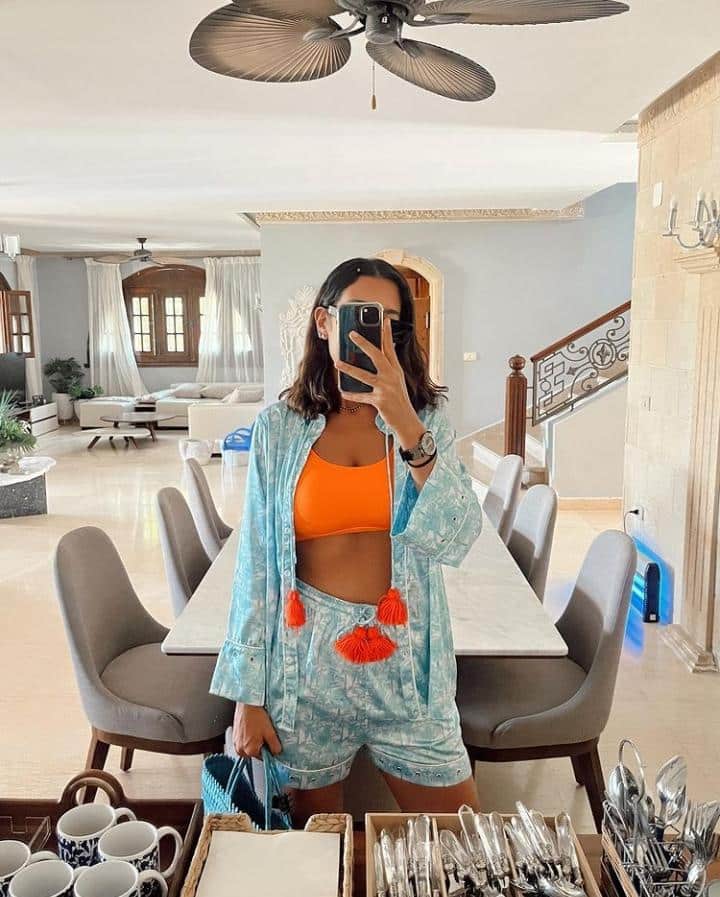 02 – Off-White Crochet Dress In Buckle Sandals
Level up your classy look on a beach day by wearing an off-white crochet dress with buckle sandals. You can put on a bikini or a swimsuit underneath your knitted dress. Add some jewelry and carry an embroidered tote bag to complete your outfit.
01 – White Racerback Bra With Reflective Silver Midi Skirt
Try a two-piece ensemble if you want to dress up for a beach party at night. Match a white racerback bra with a silver midi skirt. You can accessorize the outfit with shell jewelry.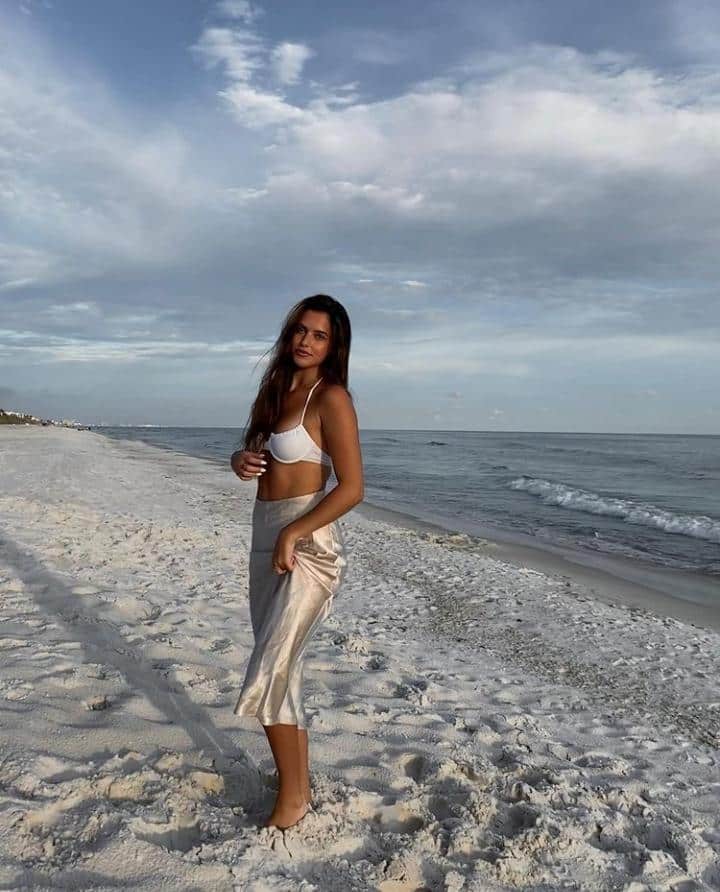 Frequently Asked Questions
Q: What should I wear in Kauai when it rains?
Ans: It would help if you put a rain jacket on your list of things to take to Kauai. Even though it may rain, the temperatures will still be warm, so if you plan to wear a lightweight jacket, make sure it is breathable. If you're not wearing your raincoat, it is simple to keep it in a packing cube.
Q: Can you wear jeans in Kauai?
Ans: You can undoubtedly wear jeans in Kauai. Due to the mild temperatures and humidity, you'll probably be more comfortable in virtually anything else unless you're traveling up to the summit of Haleakala.
Q: What do you wear to dinner in Kauai?
Ans: Pack a maxi dress, skirt, slacks, and a pair of dress sandals to prepare for a formal dinner. The requirement for high heels is minimal. It would be okay to wear sandals with a flat sole, a wedge, or a low heel.