Perfect Jeans Outfits: It is said that diamonds are woman's best friend but in the case of denim, they are the best friend of everyone. So here we are going to give you some awesome ideas how can one out on their jeans, either jackets, shorts, pants or dungarees, you can wear the in any season and the way you like.
What Ideas will you get From this Post?
How to Wear Jeans with different Outfits for Different Looks?
How to Style Different Type of Jeans?
On What All occasions you can wear it?
Perfect Footwear with Jeans?
Outfit ideas with Jean for Different Body Types?
50 Best Ways to Wear Jeans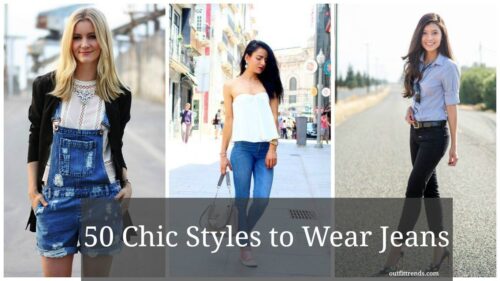 We have gathered some best picks of fashion bloggers and their styles which can help you out to wear your denim pieces fashionably.
Ways to Style Distressed or Ripped Denims
The ripped or distressed or rugged jeans are a wardrobe staple that is always trendy and can really be worn from one season to another. They have a super casual feel and go with absolutely everything. You can go all out 90s grunge with a plaid shirt and super casual band tee or with a girly, floaty or embellished tops, super tailored shirts and crisp blazers, capes, shawls or floaty bohemian kimonos. Shoe options are endless. From loafers, heeled booties, sneakers to elegant strappy heels and plain, old reliable nude pumps, black ripped jeans will do them all justice.

Source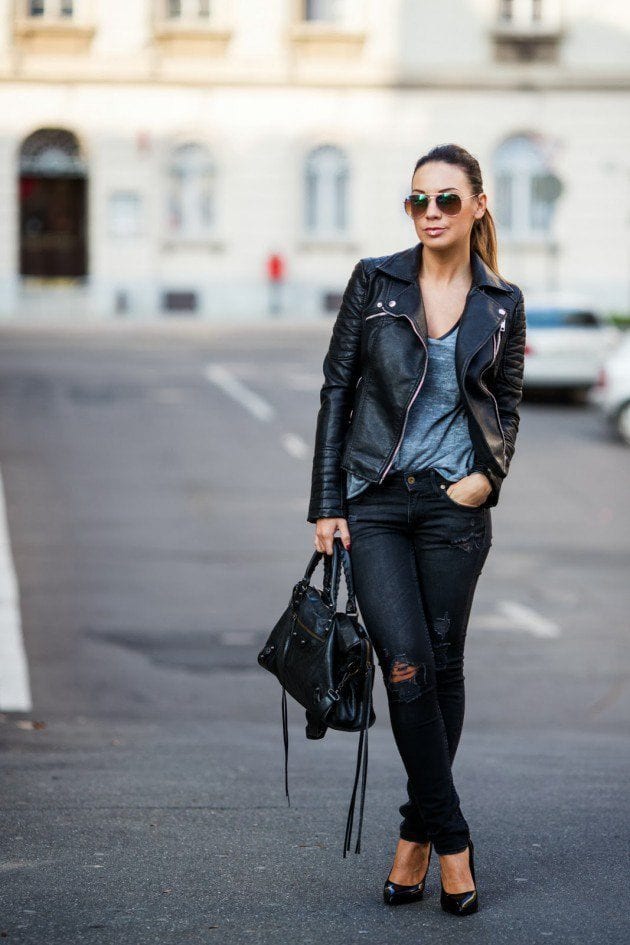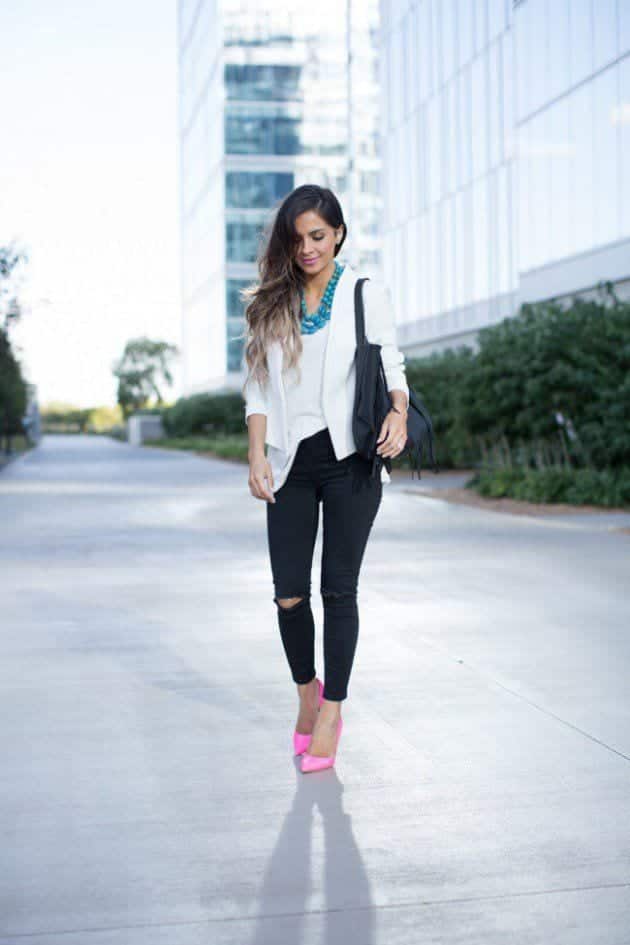 Source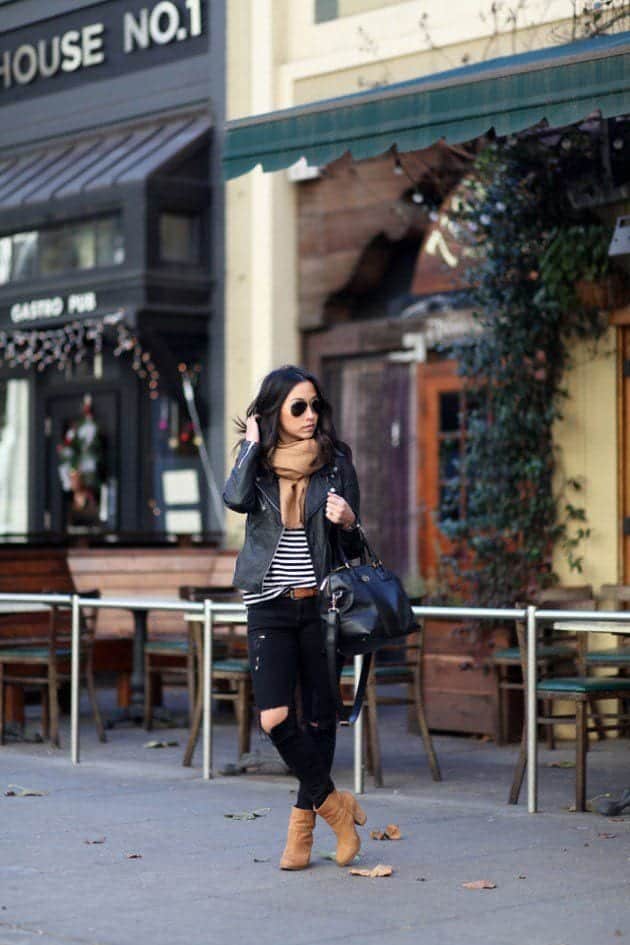 Source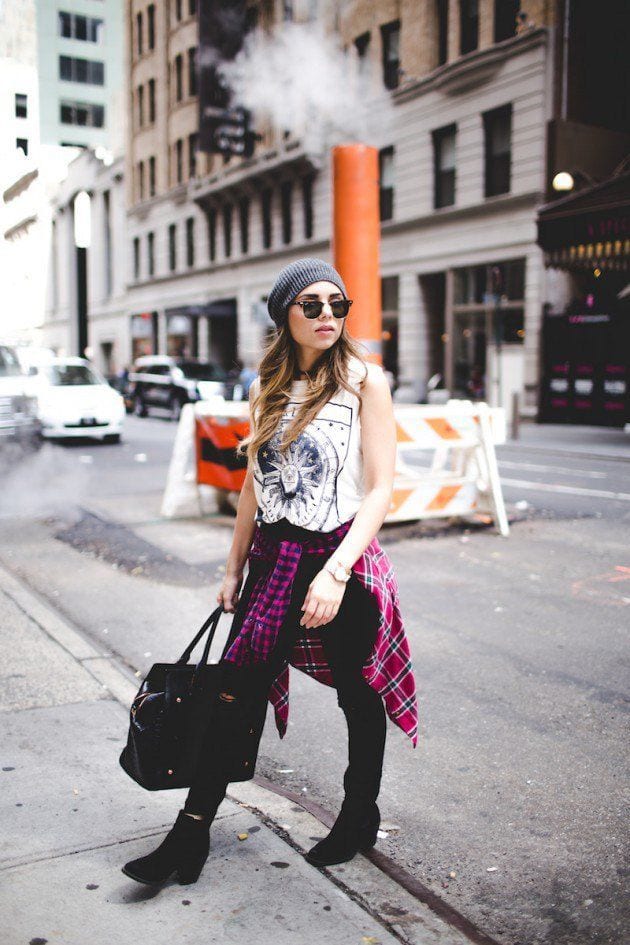 How to Wear Bell Bottom Jeans? The Flair Affair
The most important thing to consider when getting a pair of flares for you is their length. If you go too short, they will look unflattering and will cut your leg off at the wrong spot, and if you keep them too long you will end up stomping on them, or worse, looking like you have weird feet.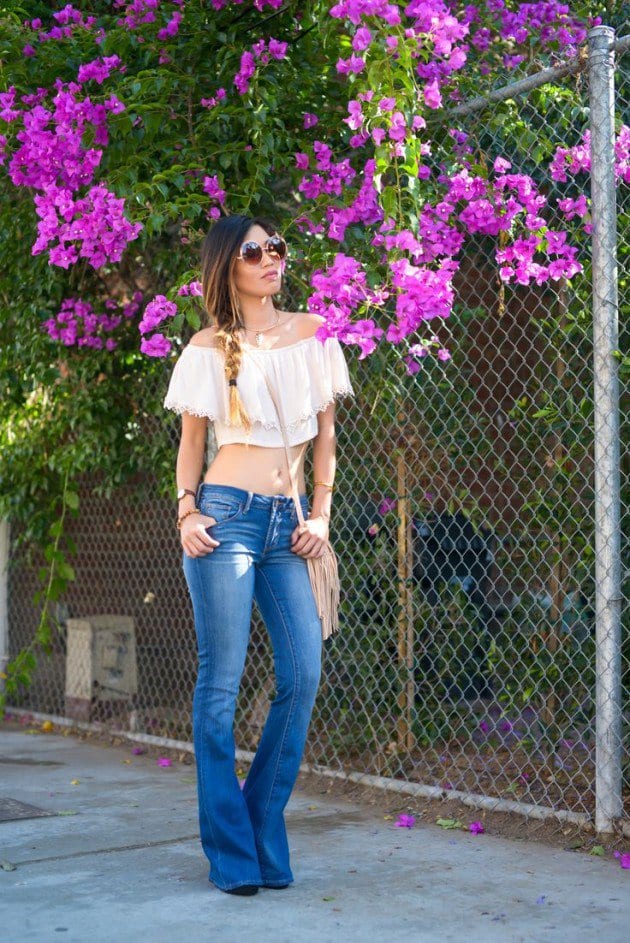 Also check out these amazing[highlight] Booties with Jeans-20 Ideal Boots to Pull Off with Jeans[/highlight]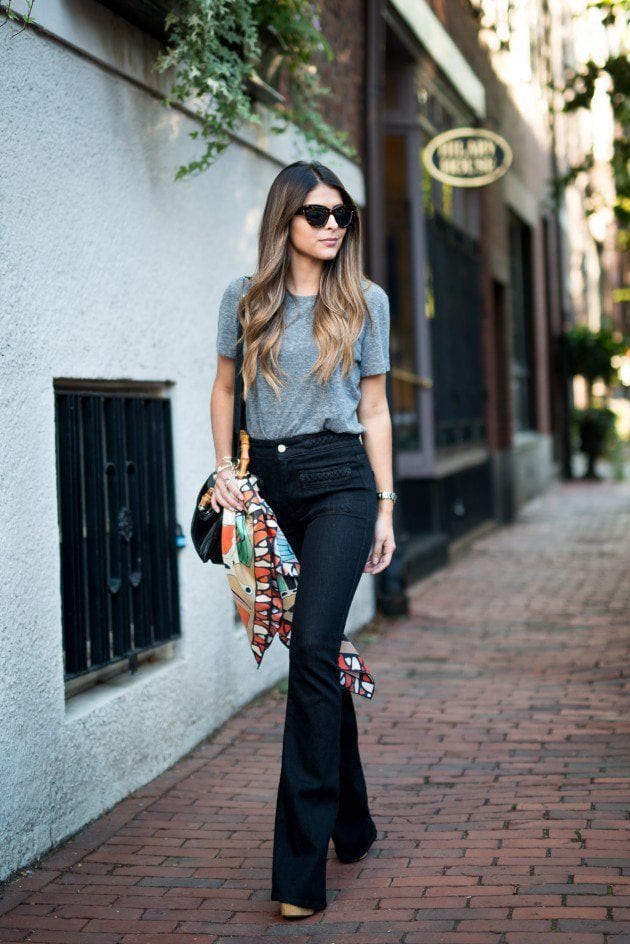 Source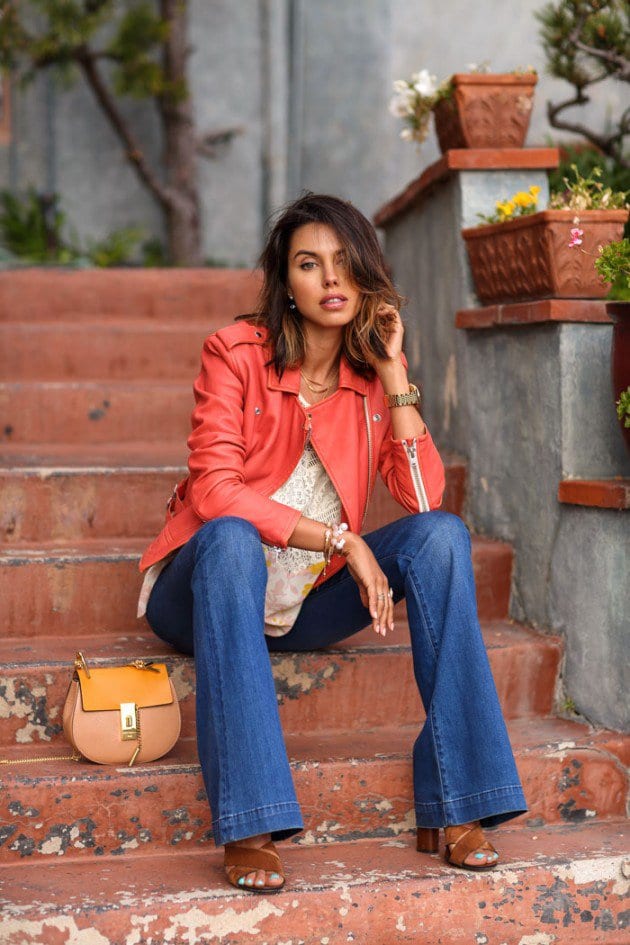 Source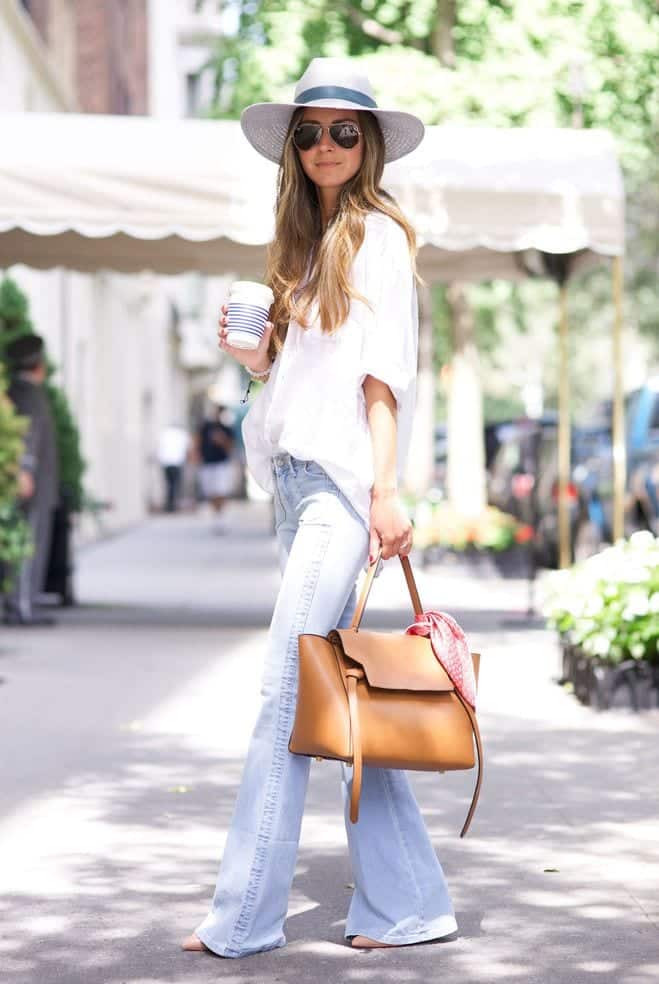 Trendy Casual Outfits for College Girls
Electric blue jeans, cream sweater, Acne boots, and a biker bag, you can also find a new Fashiolista widget by trying this look. Skinny jeans are very much in and everyone likes them.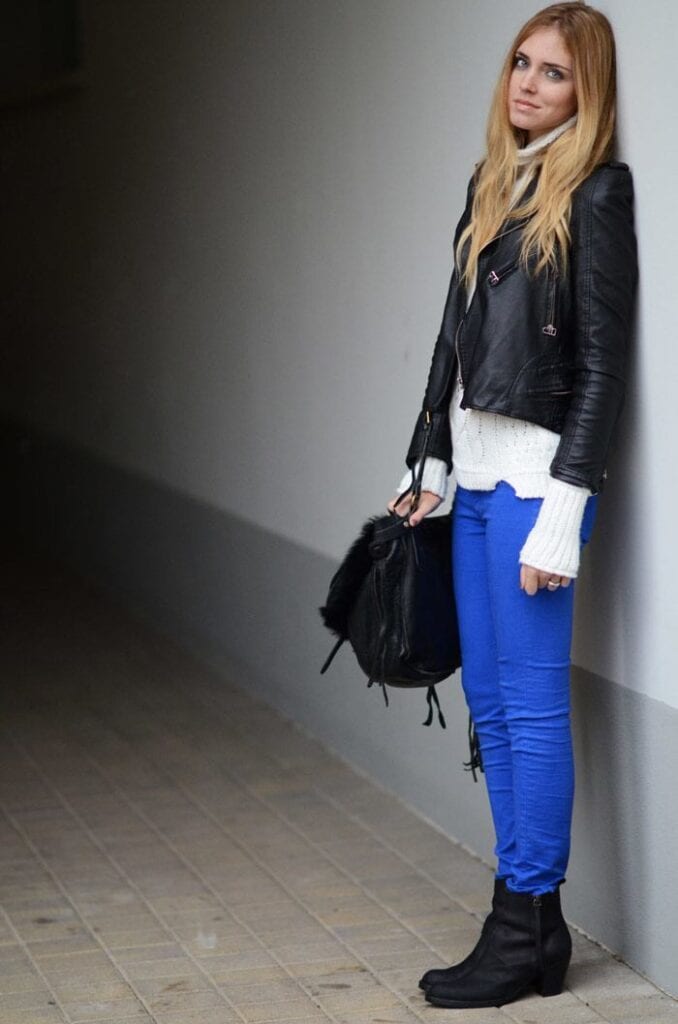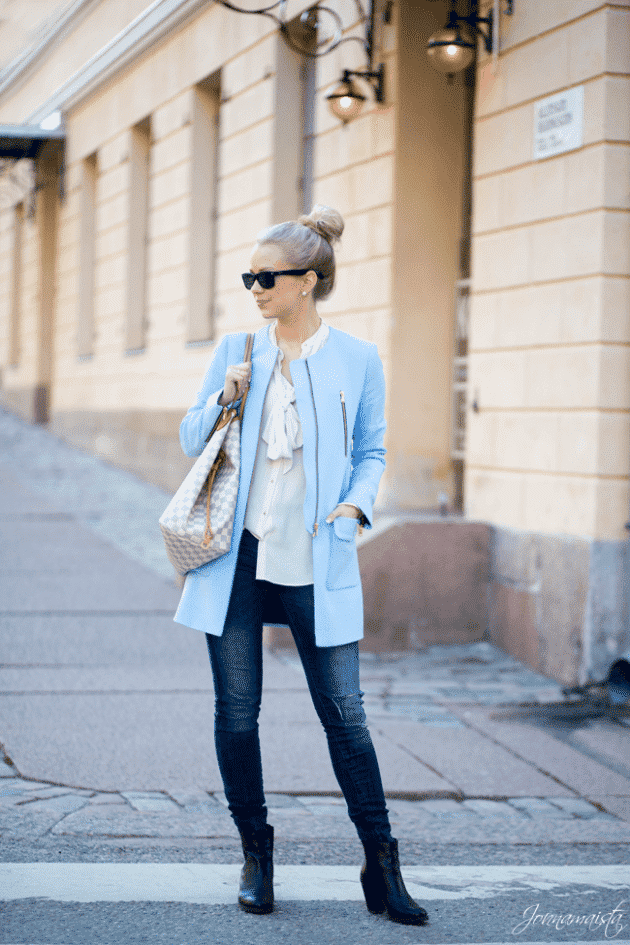 Source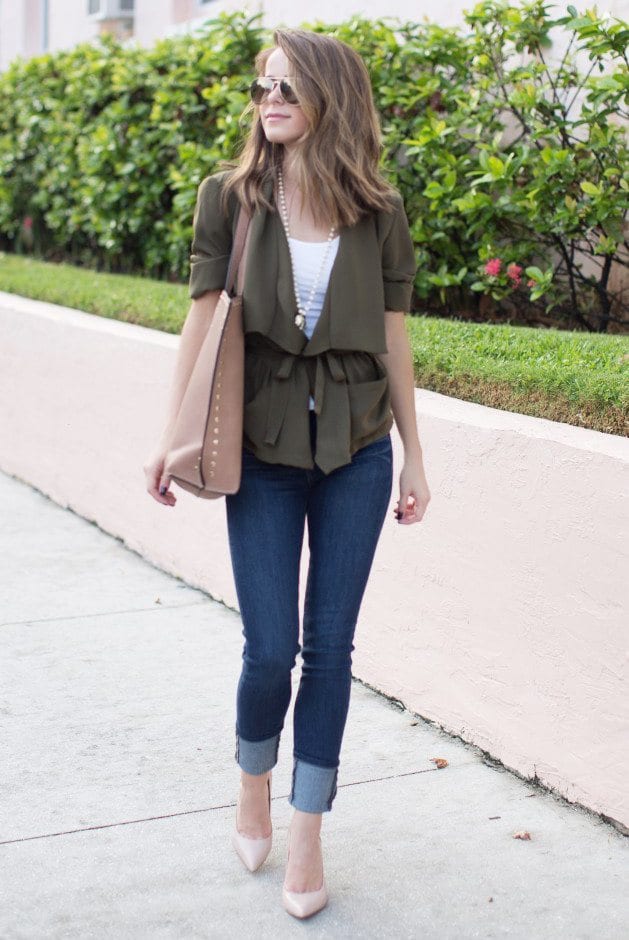 The all-over print would make this blouse pop against a pair of light, vintage-washed jeans.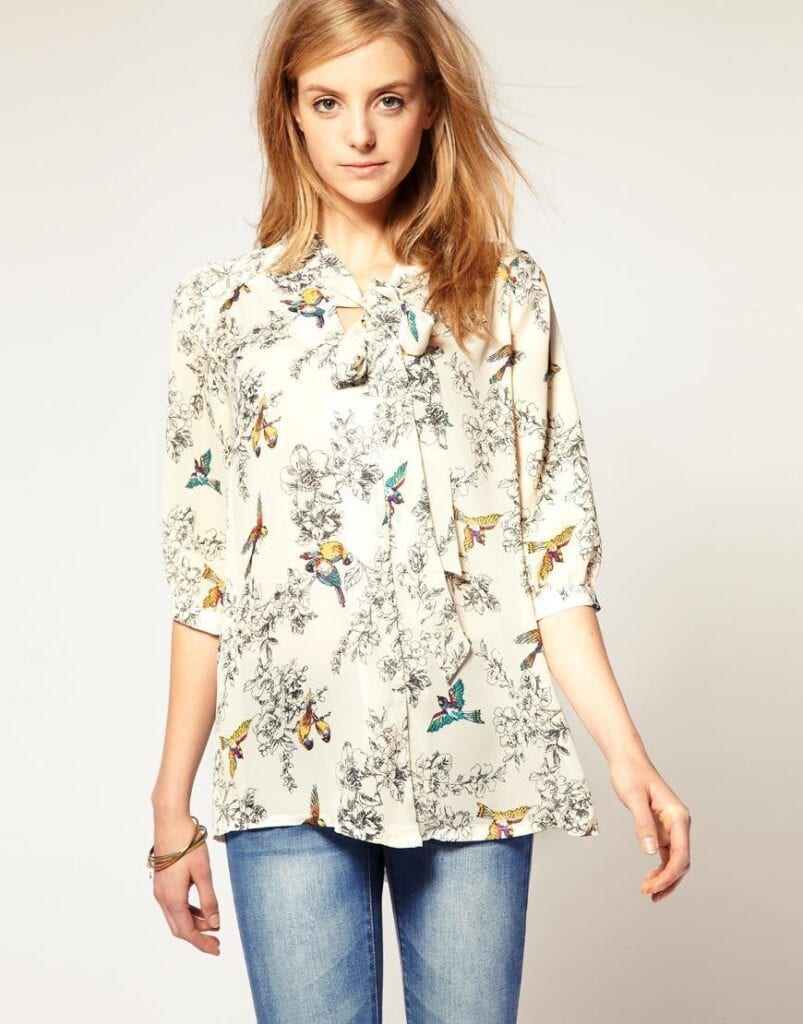 Source
Blazer and Boyfriend Jean Outfits
Boyfriend Jeans with an orange top and a white black statement blazer are your wear for office. Shades and heels look smarter on you.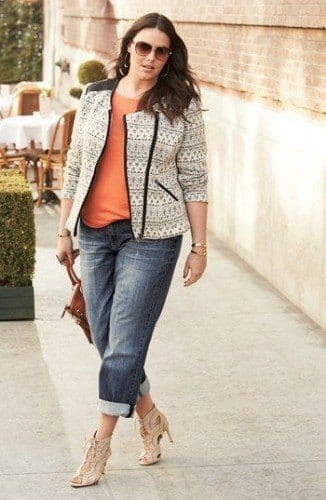 Source
Blazers look great when paired with everything, starting from a basic white T-shirt to a chunky sweater. The boyfriend jeans will give your outfit a comfortable and cute vibe. Although they have a masculine name, the heels are going to add a feminine touch to your look.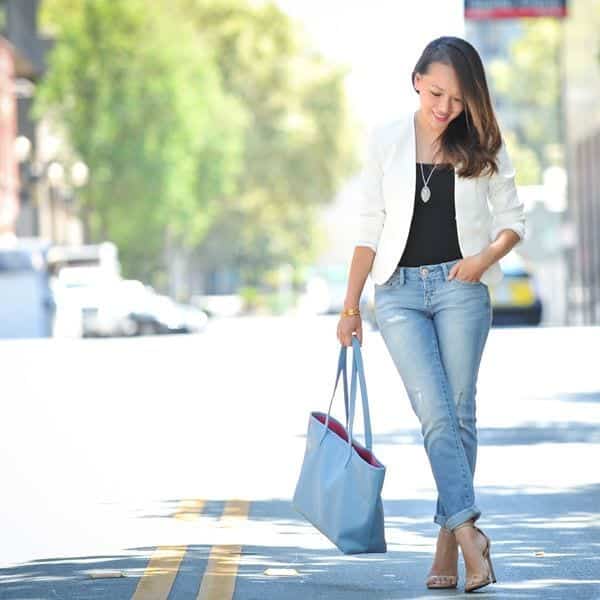 Fashionable Plus Size Outfits Ideas
Curvy and Plus size girl can also rock in this staple. From simple to trendy look, just find your best fit. Silk blouse looks very ethereal and gives a sleek look. On curvy body silk blouse can give you more shape and style as compared to other fabrics. Blue or white denim, the choice is yours. For more fashionable look, try some basic accessories and cool hair styles.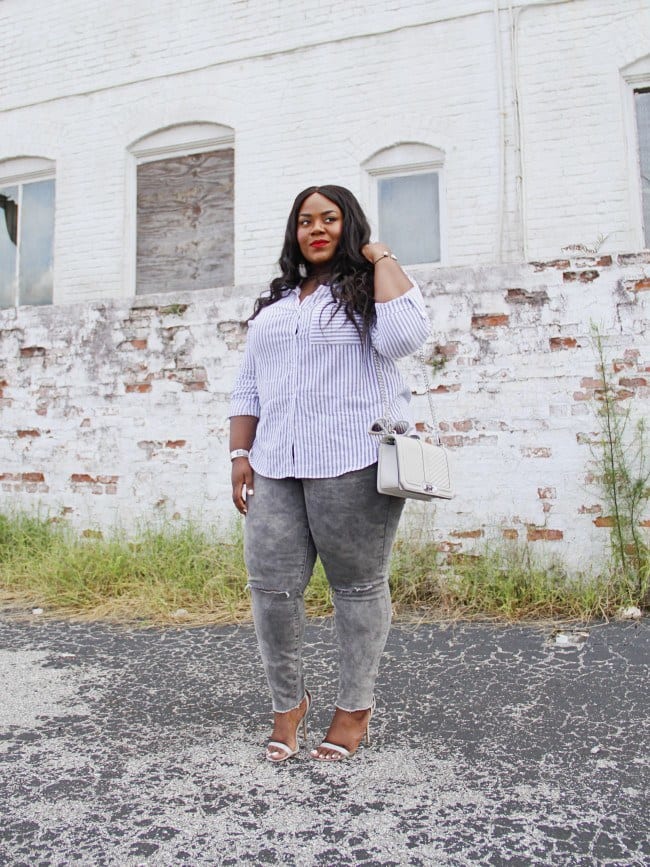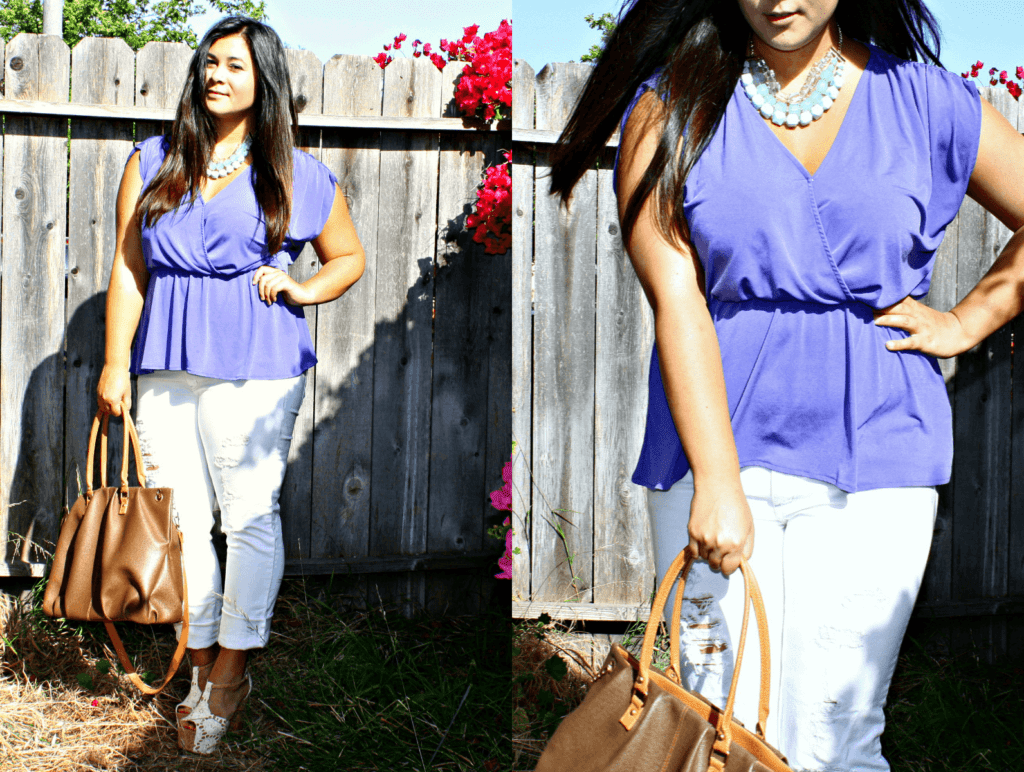 Source
Trendy White Combos
If basic blues feel too casual, try monochromatic. An all-black look is easy to pull off, while an all-white ensemble will convey softness. For added oomph in either option, play with mixed textures and materials.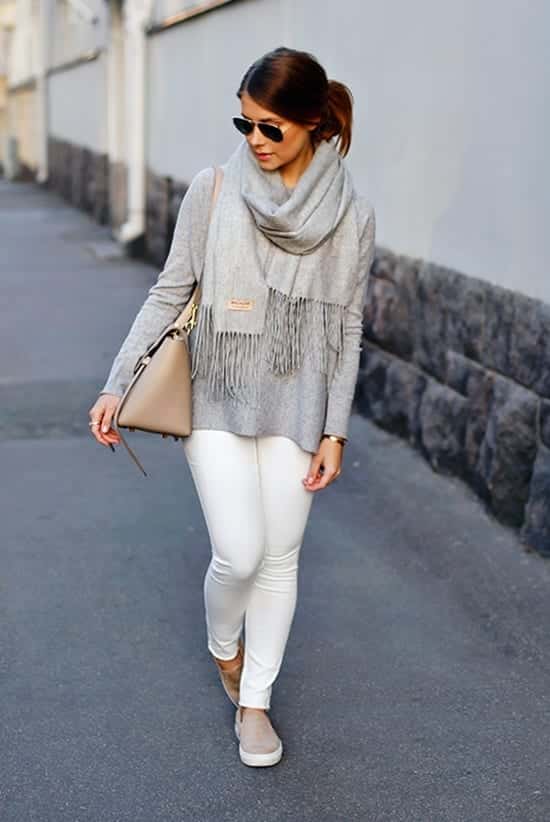 Capes look very cute with jeans and are very easy to wear. Just your regular jeans, with a tank top and a hue color Cape, can give you a fashionista look at work or college.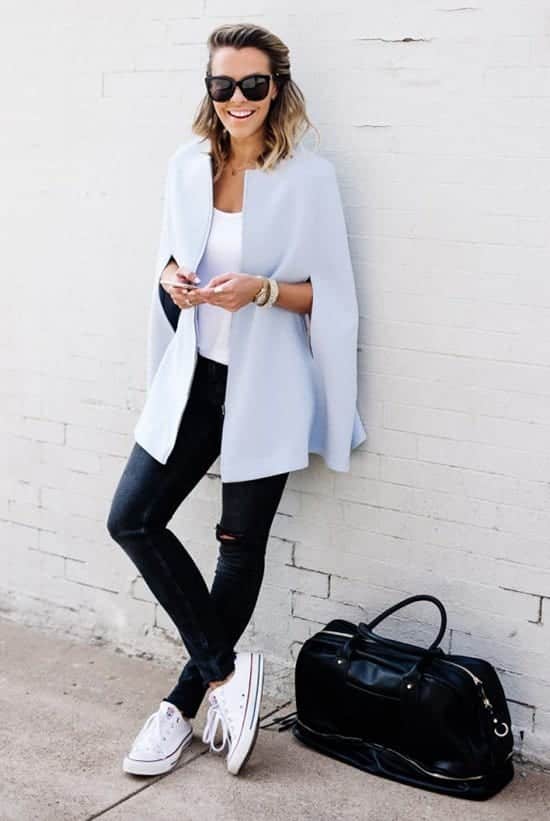 Summer parties are fun and white look heavenly in summers. Try out these extremely rugged jeans with with a White cropped top.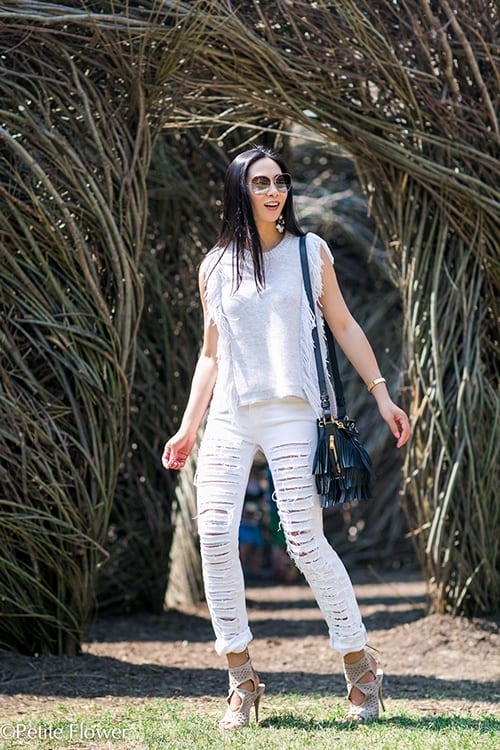 Sexy Summer Looks with Blue Jeans
Blue and White combo is made for summers. You may pair your blue jeans with any light color top if don't want white, to look sexy, chic and trendy in summers.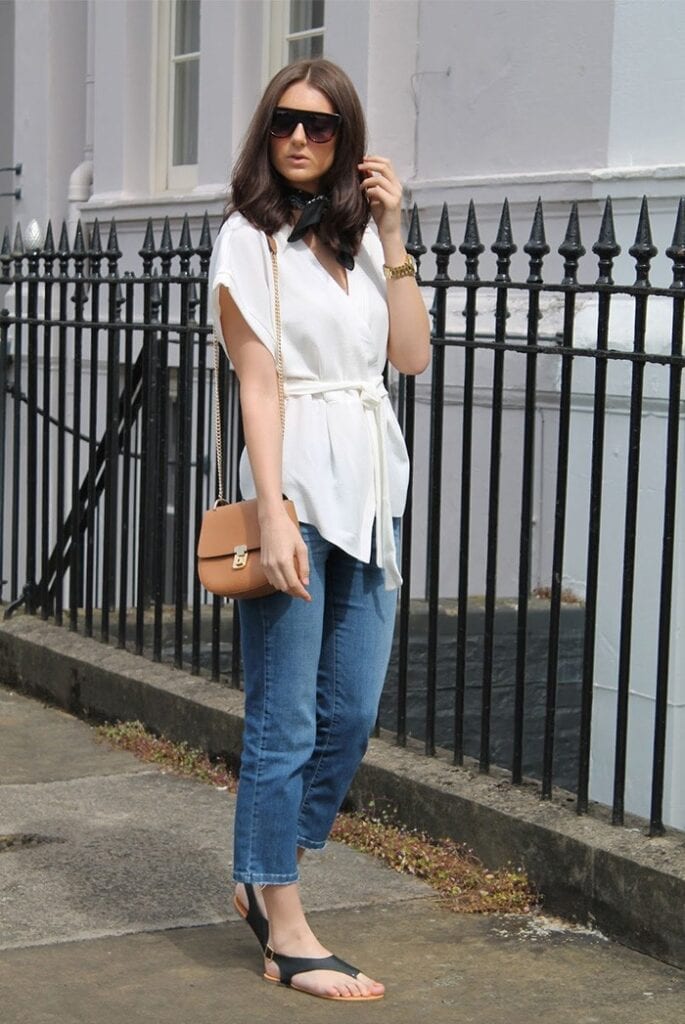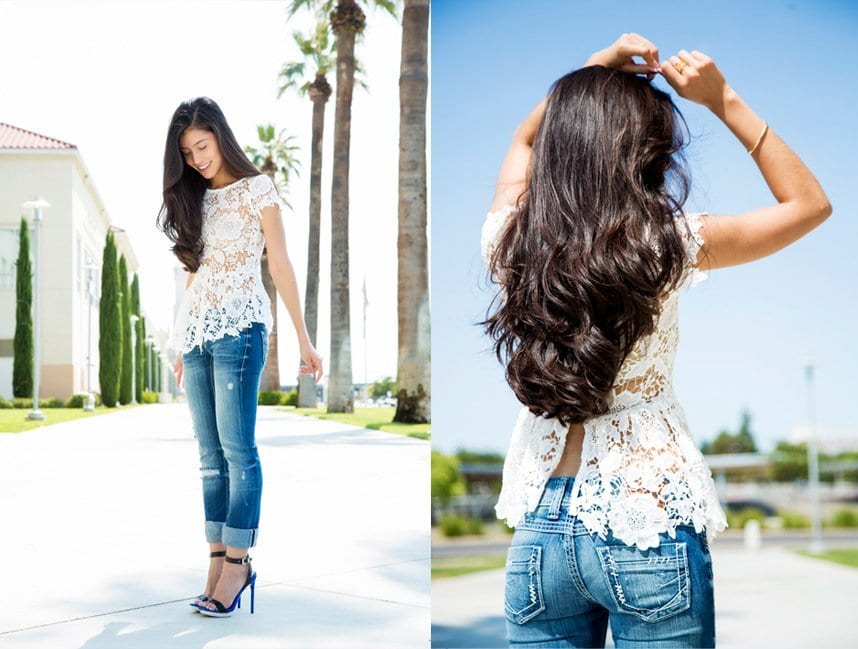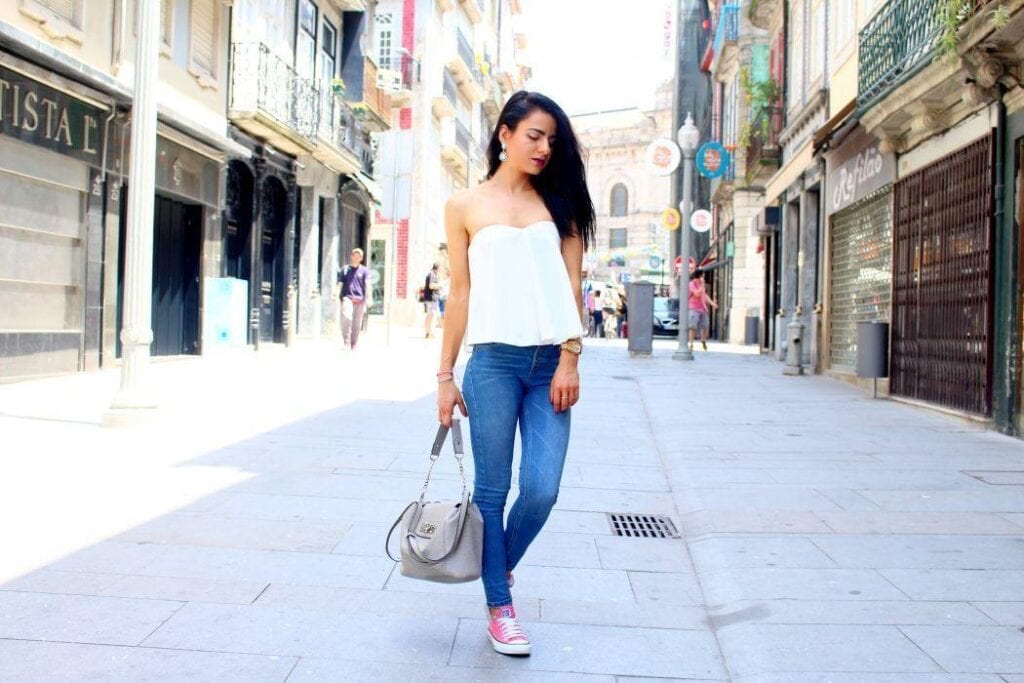 A crisp button-down shirt is a no-fail piece for the office or hang outs which are fun and formal as well. Tuck a light-hued blouse into matching skinny jeans, and do not forget to hold eye glasses or sun glasses for a more chic look.  Trendy blouses can also give you a classy chic look with blue jeans.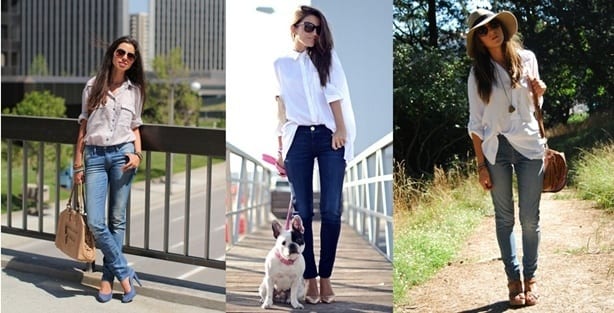 Smart Outfit for Working Women
Embrace denim's natural simplicity and wear your jeans as a blank canvas. Pair your blues with a clean-cut neutral top that gets dressed up with anything-but-basic accessories.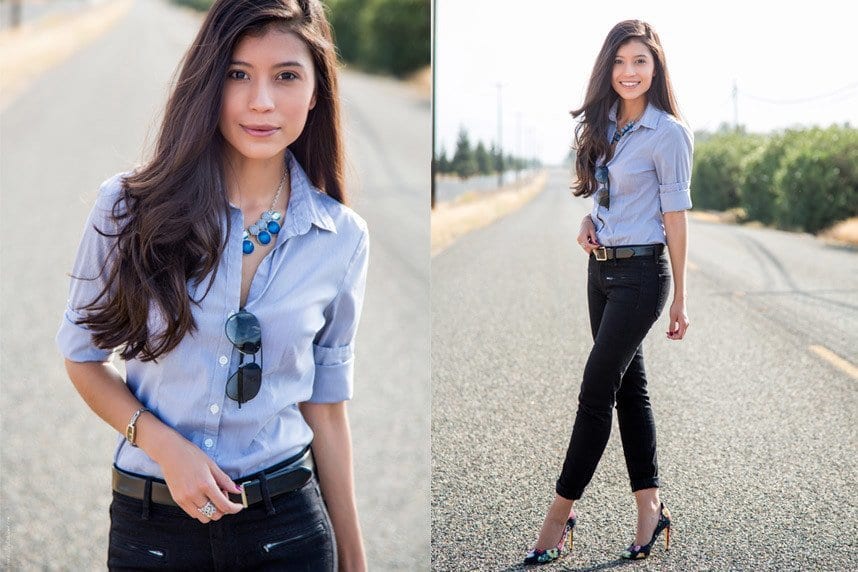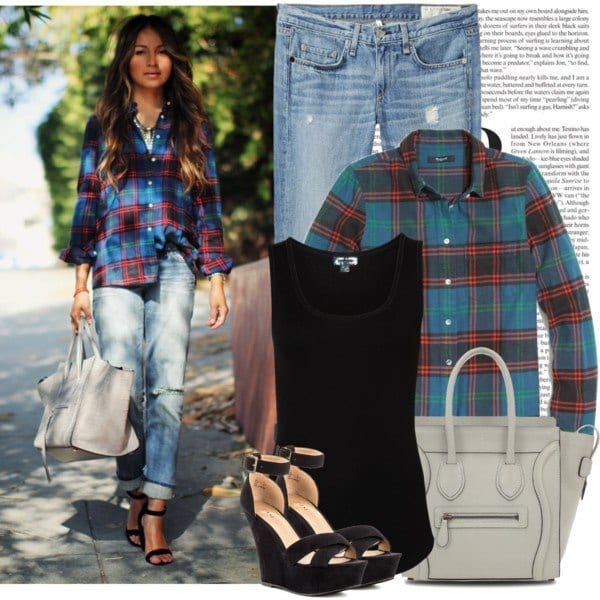 Source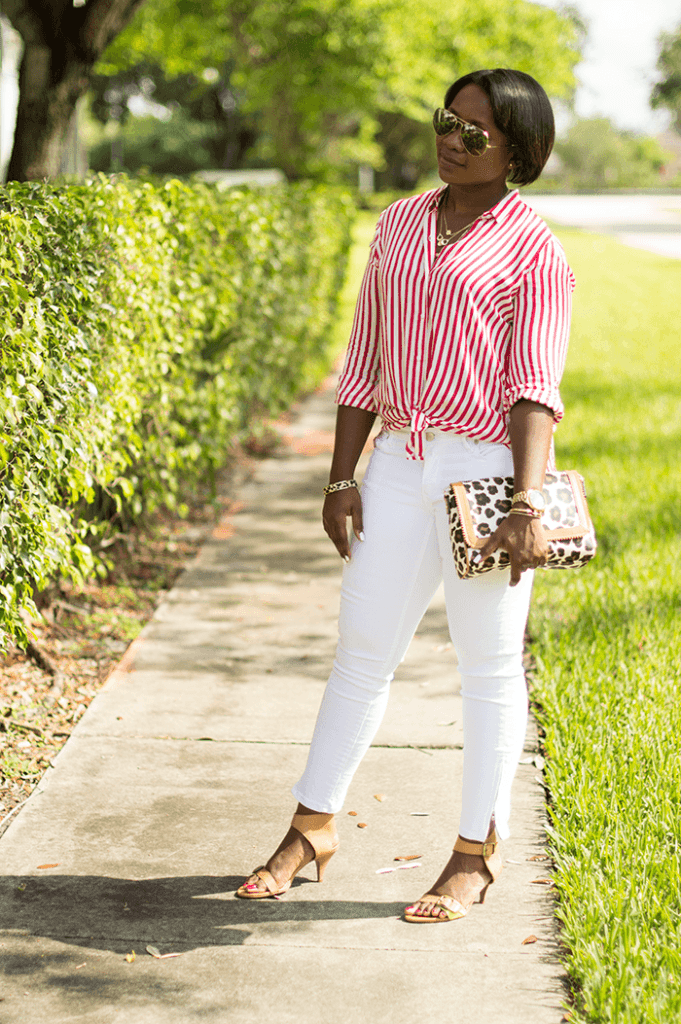 Over All Denim Dress Ideas
Denim works this way as well and is a very easy and trendy way to wear this staple casually. From school girls to holiday outfits, you can wear denim all over like celebrities do. Just find the best match and try to take risk. You can get as many looks out of denim all over outfits as much you want.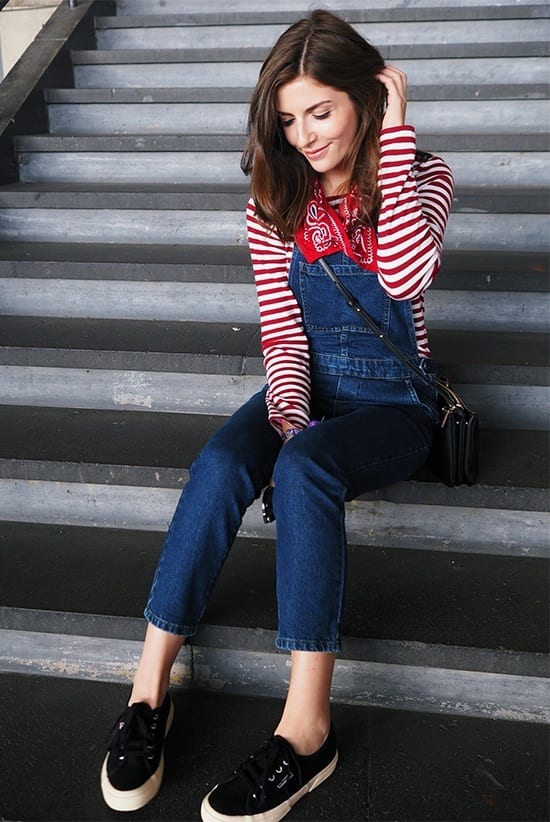 Love denim? Then you must have a look at these 32 beautiful denim dresses to inspire your daily fashion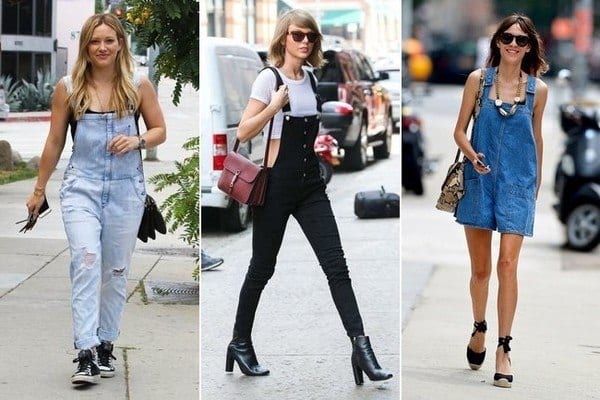 Source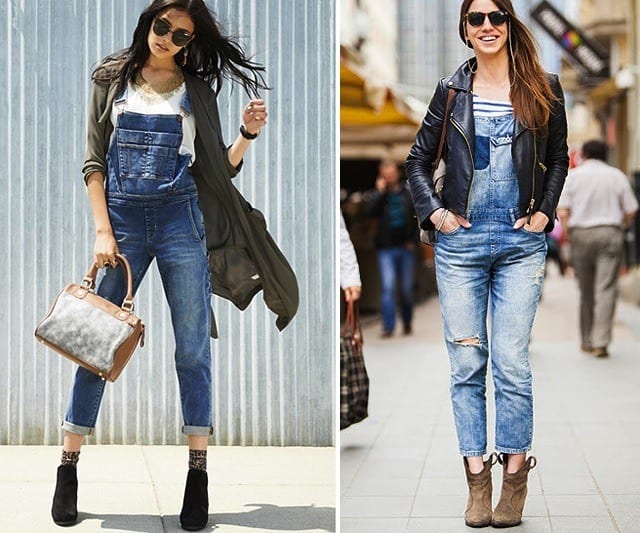 Source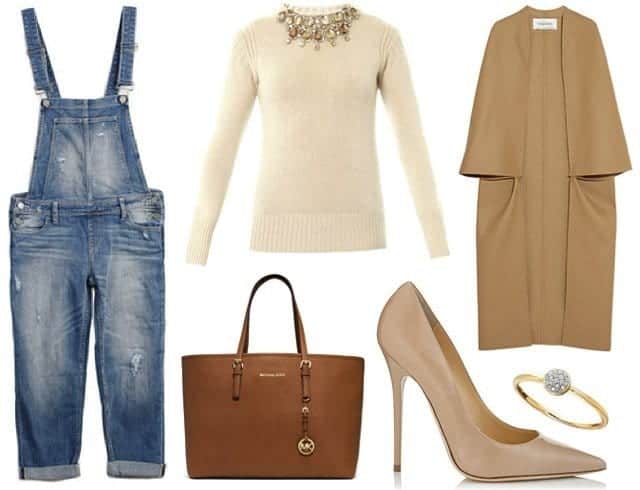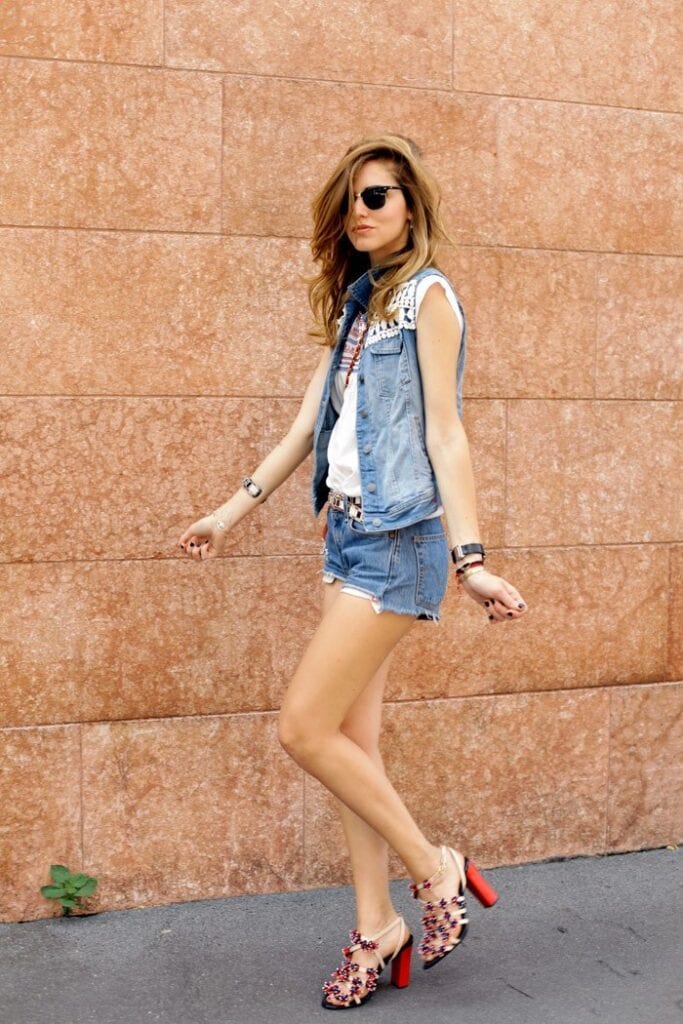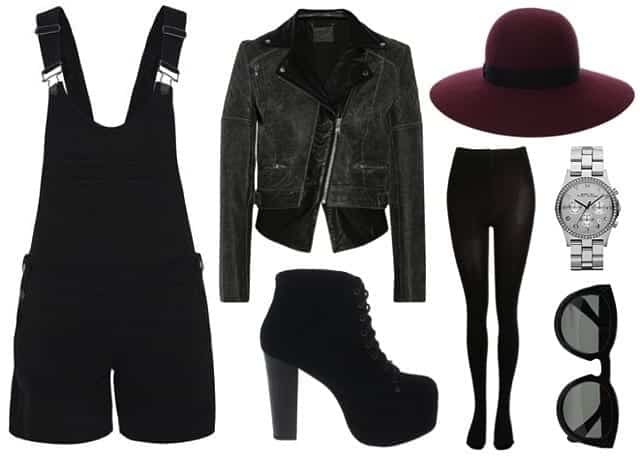 Source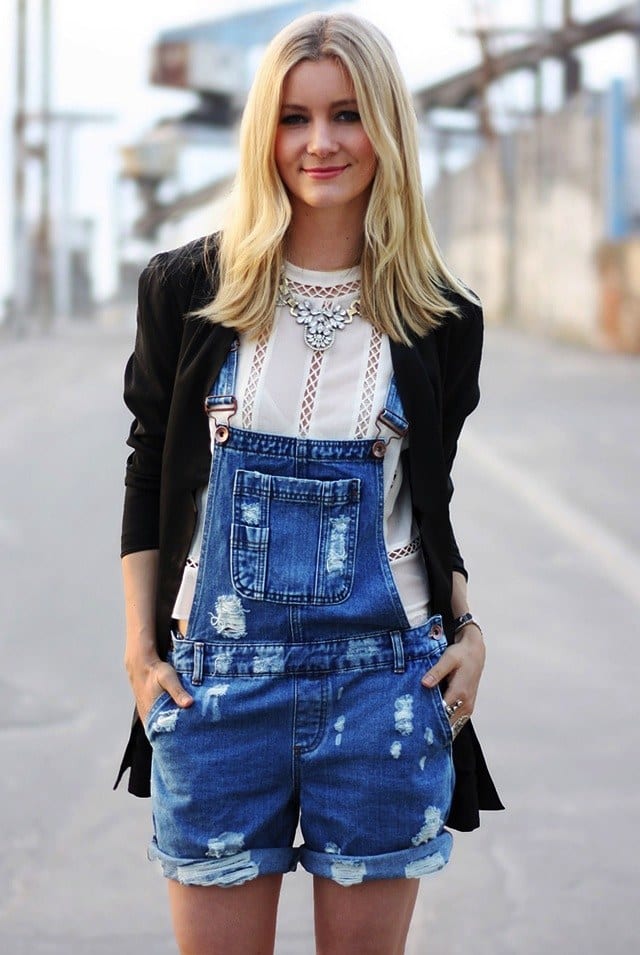 Denim Accessories
This one staple is so awesome that anyone can carry it the way they want it. From shorts and skirts, to colored and artfully-printed styles. jackets, vests, and overalls. You can take denim to a whole new and staggeringly broad level.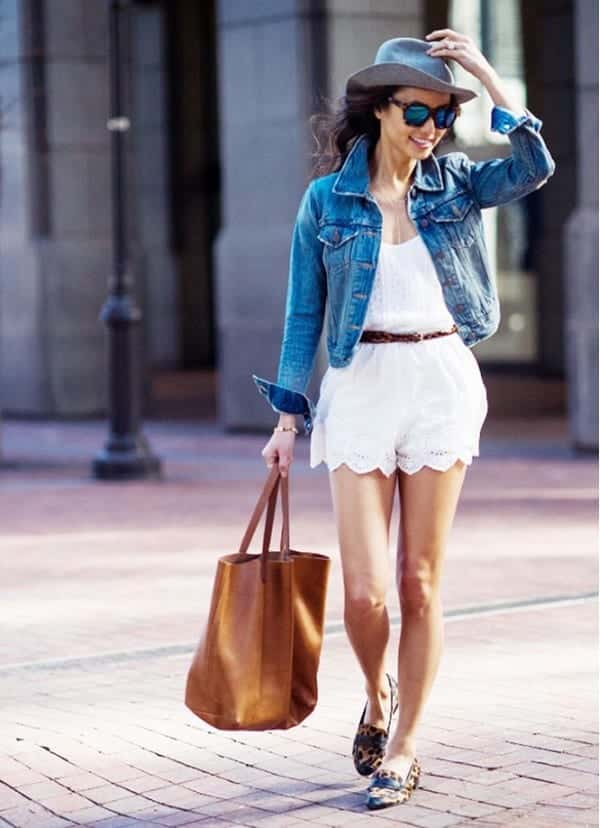 Source
Denim shorts are one of the easiest and coolest thing to wear and you can be playful with them as much you want.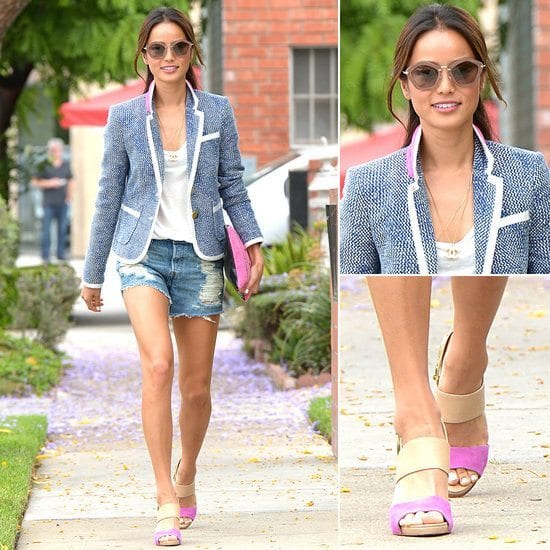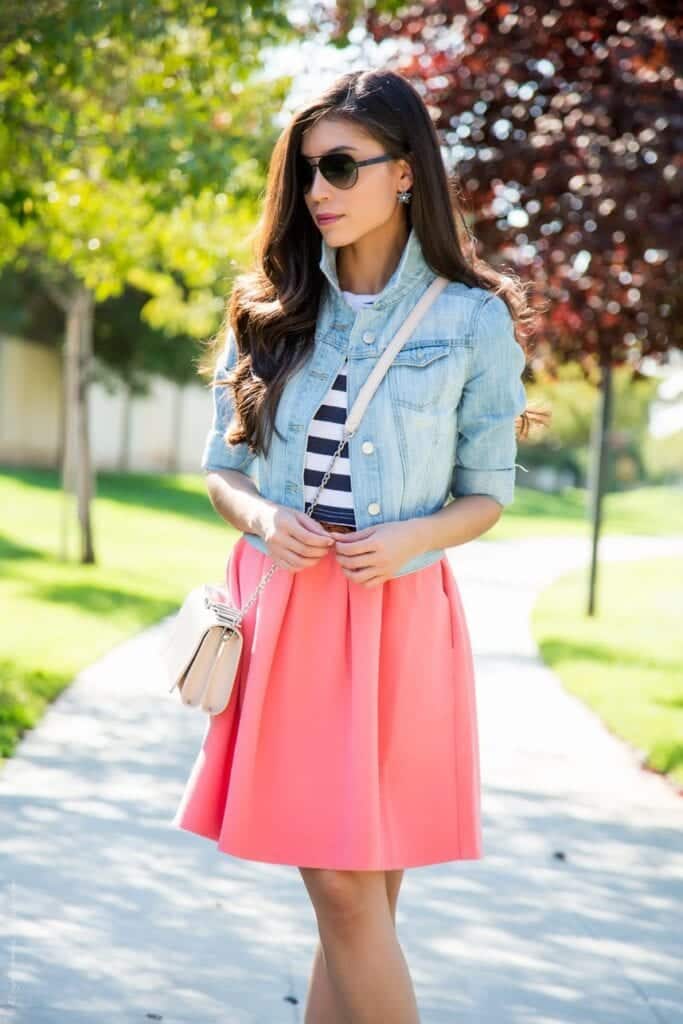 White on White is very classy and ethereal. White denims with White tee or button down look veyr sexy and attractive. You can try this look not only with shorts but with jean as well.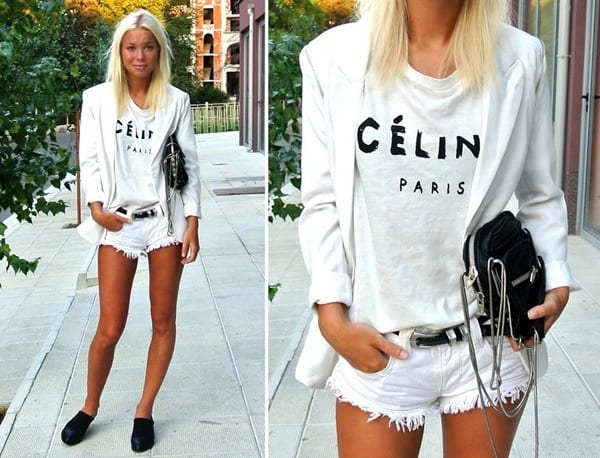 Source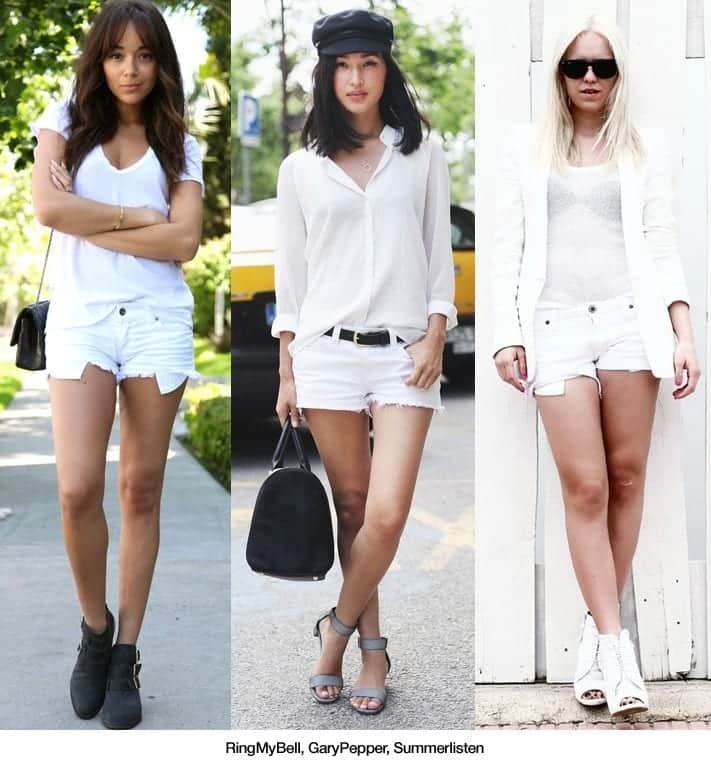 Source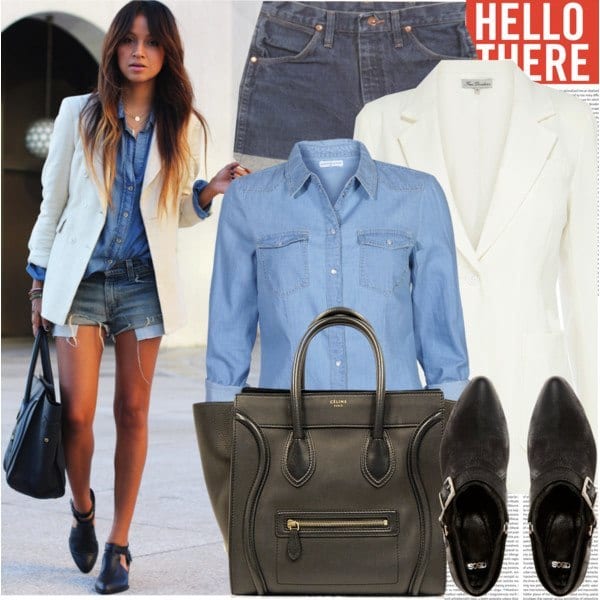 Source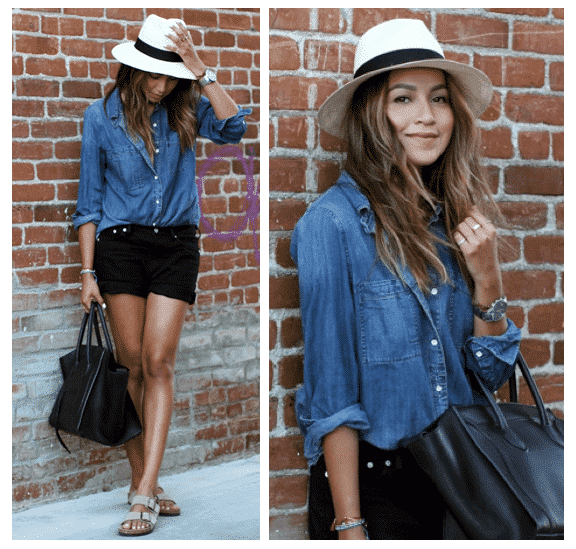 Source
Sequined and Glittery Skirt Outfits
Going to a fall party? Try sequined pencil skirts with a denim shirt or jacket and you can actually rock this look.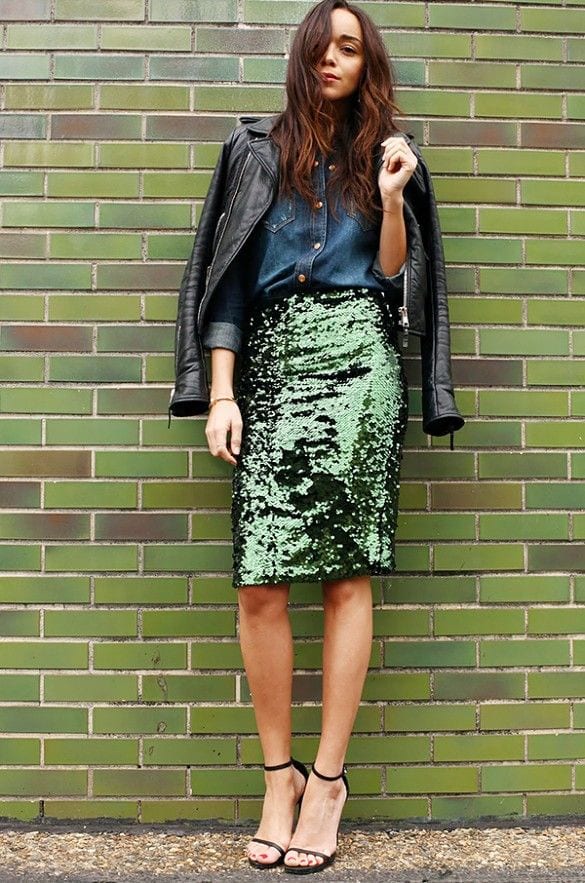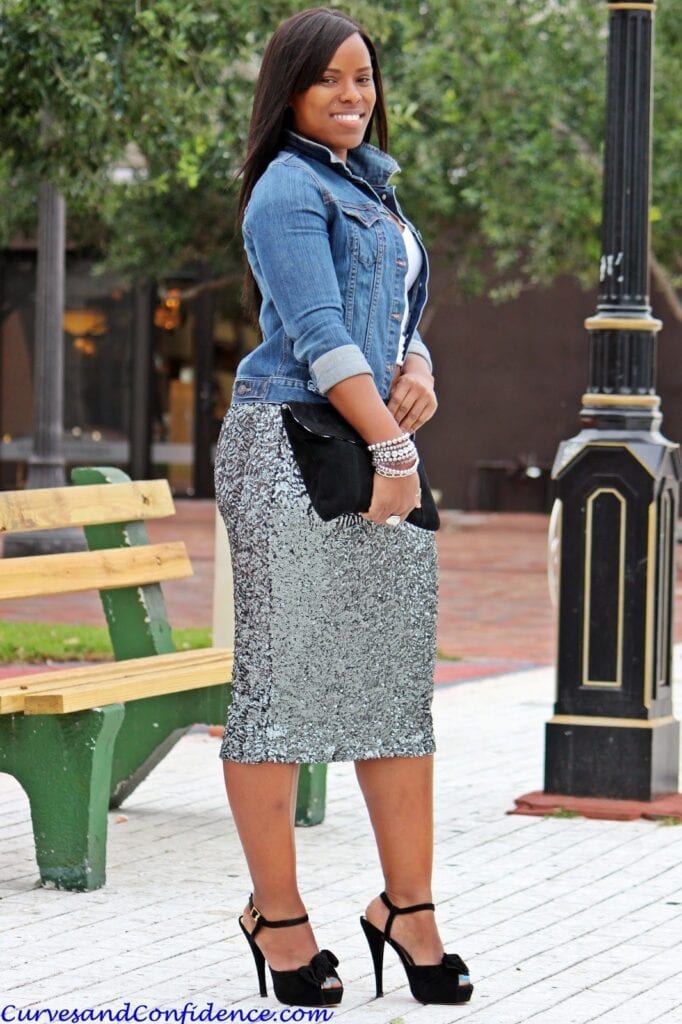 Funky Sequined Jackets for Party
In fall or winter events you can put on Blazers and Jackets to a fun level. From formal or sequined ones, from Whites to Prints, your dress can look more funky.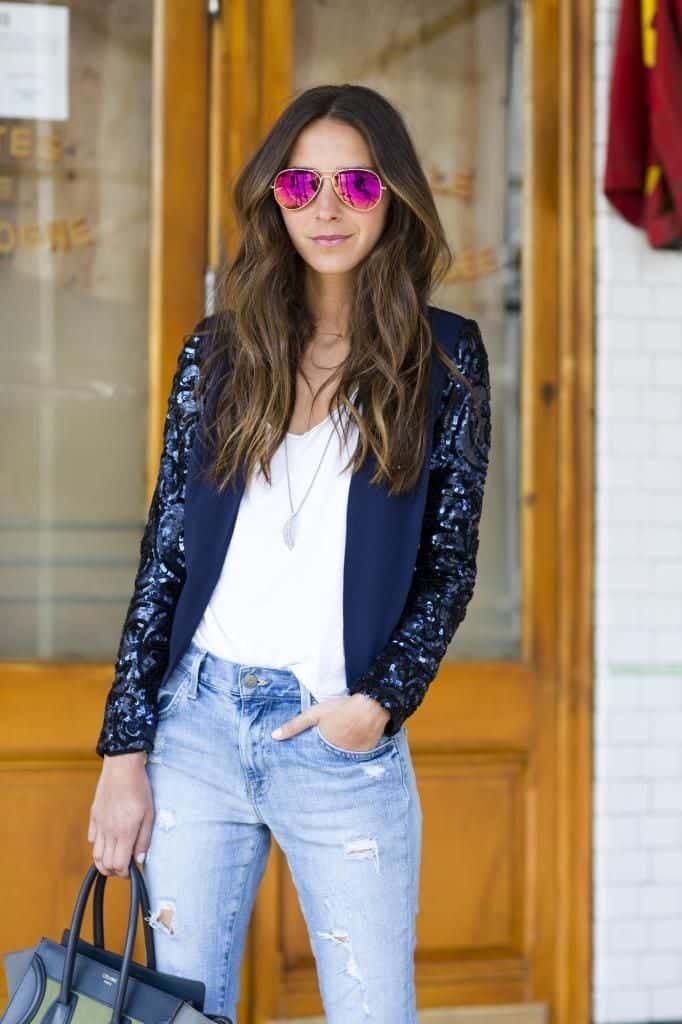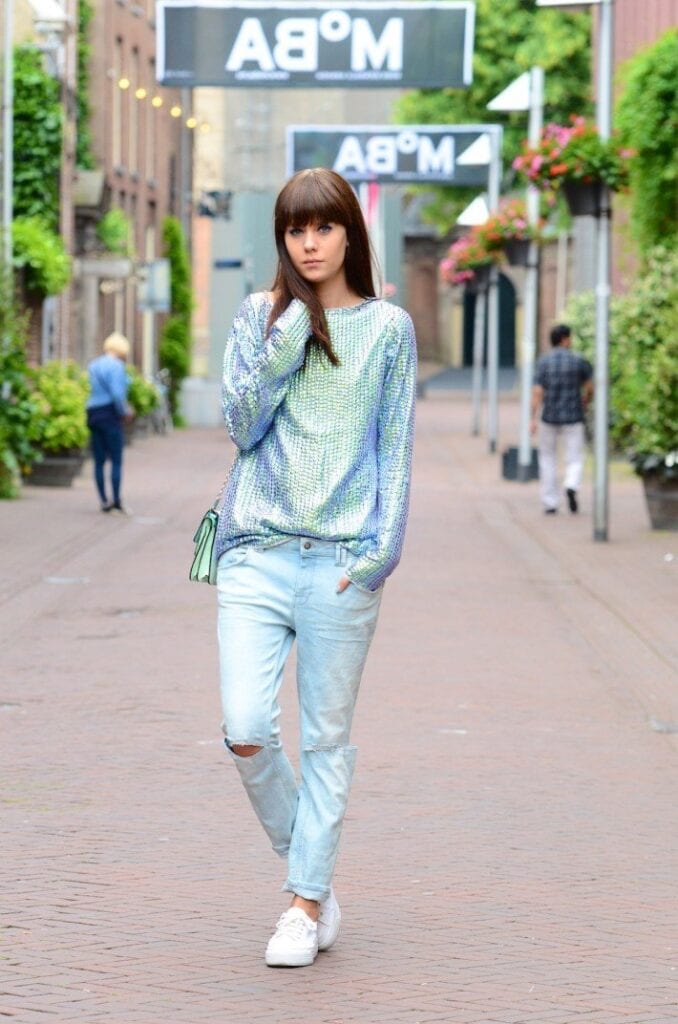 High Waisted Denim Outfit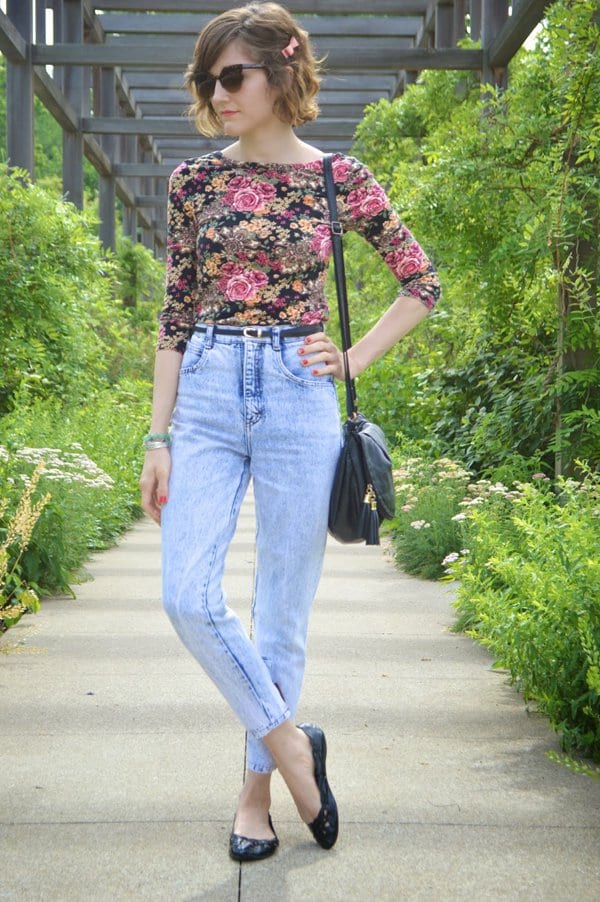 A high-waisted Ankle Skinny inspired by the classic 50s Capri style is perfect for Summer nights with a pair of strappy sandals. Finish the look off with hair in a mermaid-like fishtail plait or in loose, carefree waves.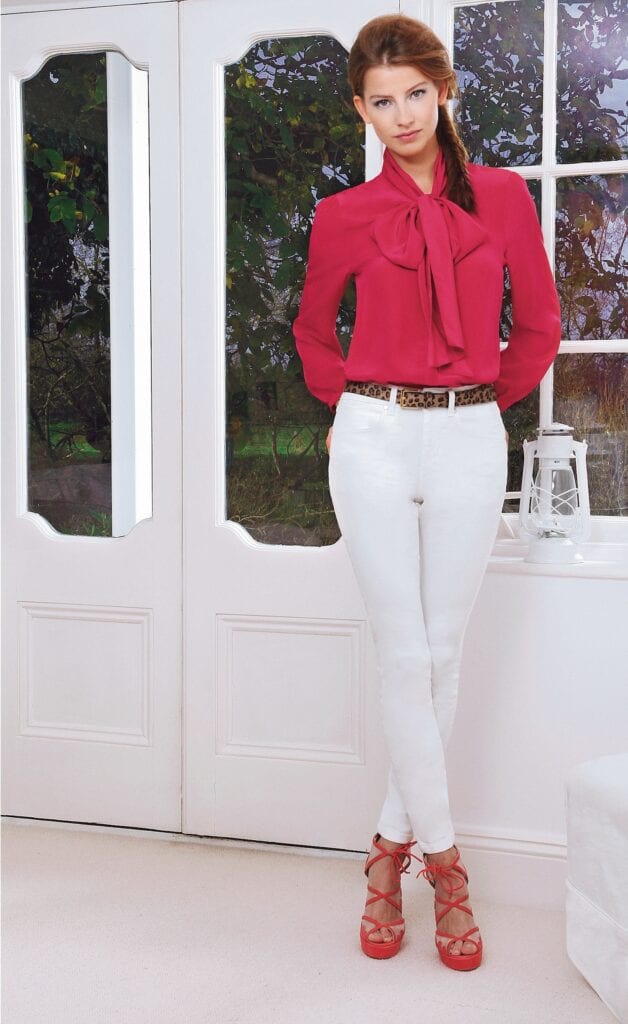 Source
Skinny Jeans Dress Ideas for Fall and Winter
The skinny jeans are always trendy and can really be worn from one season to another. They go with absolutely everything else and are easy to carry.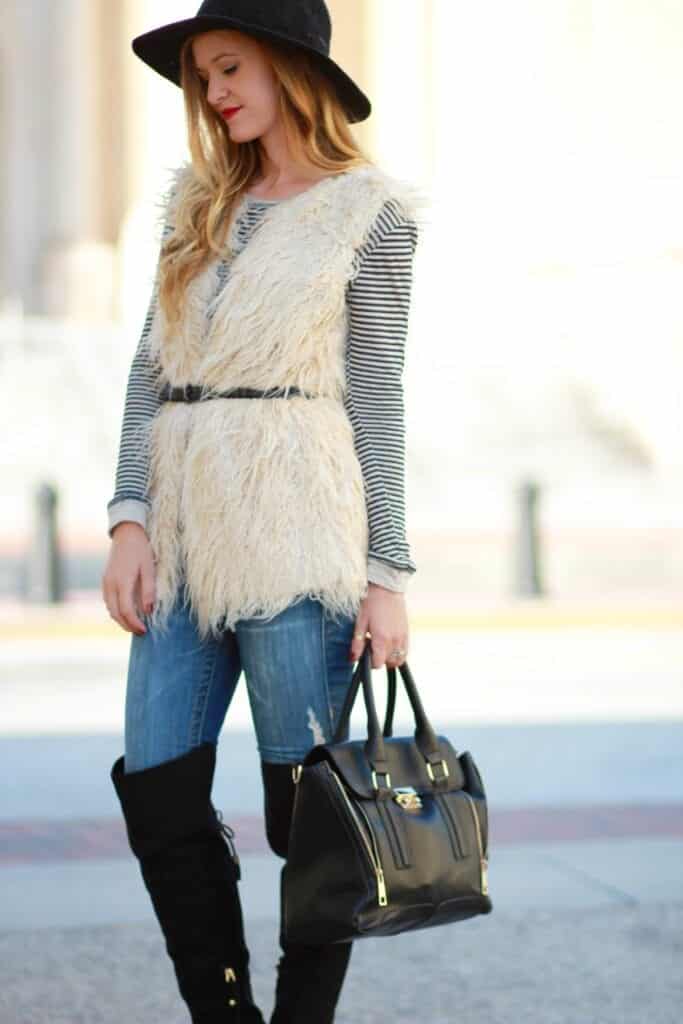 Source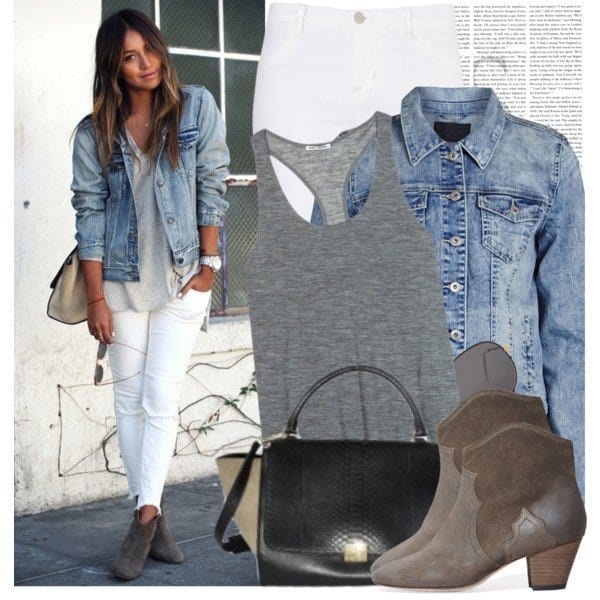 Source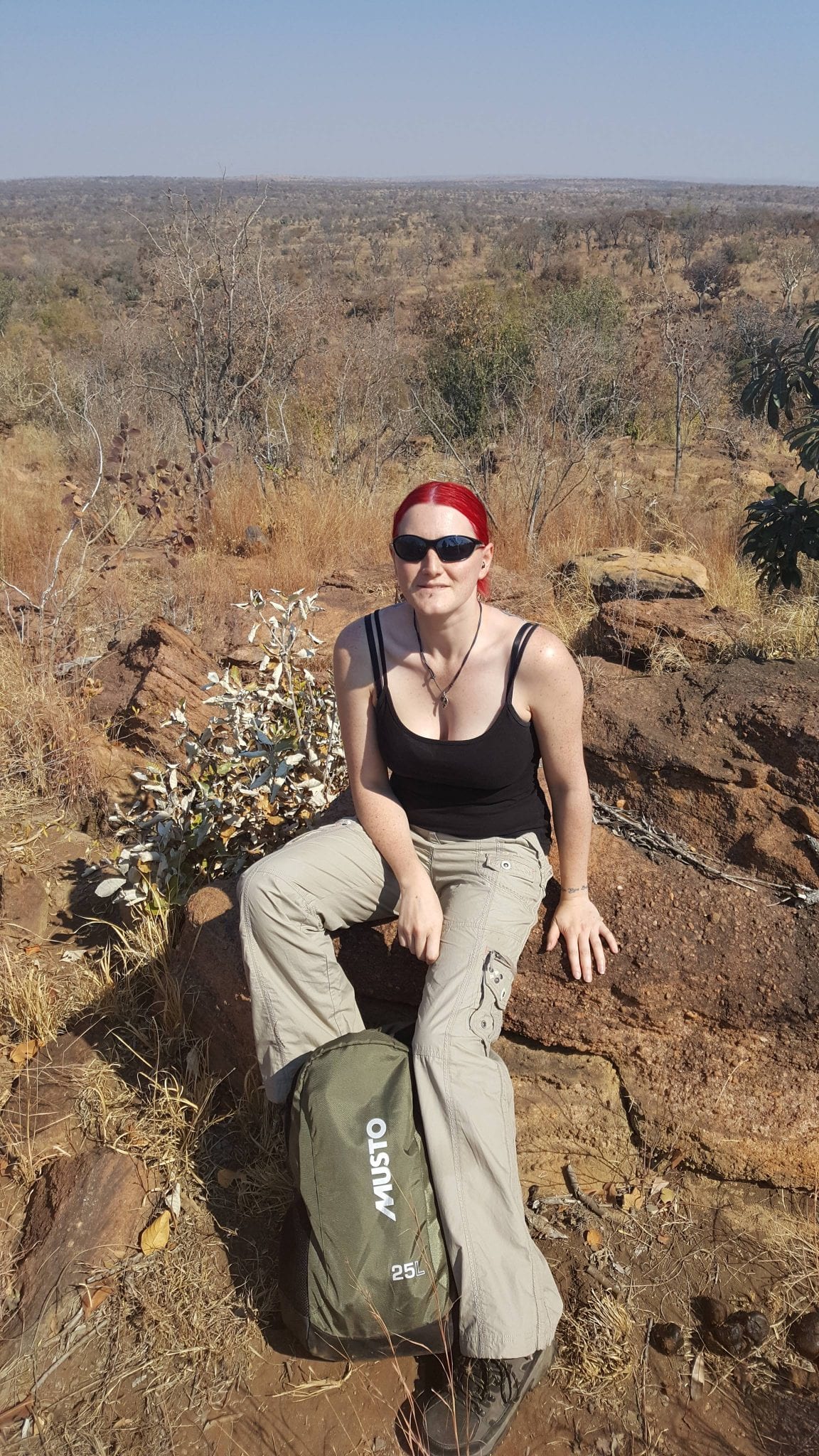 Caz, aka Vixen, has been freelance creative writing for several years. She has a lot of experience in different fields including high street fashion, tattooing art, and even the gothic and historical costumes. Caz has a Diploma in Fashion and Textiles and also a Bachelors Degree in Historical Costume and Corsetry. Her passion lies with gothic design, corsetry and any other styles considered to be taboo or unusual. Style-wise Caz has a love for Vivienne Westwood and her take on the punk era. Although Caz loves the weird and wonderful, she has a deep love for all fashion and allows this to show through her work.