Outfits With Jeans: Jeans are a wardrobe staple that every girl must own! Whether you are skinny or curvy, there's nothing that jeans can't fix. Whether you want to create a laid-back, casual style or something chic and formal, they are the way to go. You can use them to your best capability all-year round, making them a significant investment. Whether you're a young college girl or a woman in your 60s, a nice comfortable pair of Jeans is a must-have.
Most people tend to be unaware of all the different styles available in markets. In the last year alone, we have seen a handful of designs that can be used to create different looks. These include skinny jeans, mom jeans, boyfriend jeans, cropped jeans, etc. We have gathered some best picks of fashion bloggers and their styles, which can help you out to wear your denim pieces fashionably. Look at all these awesome outfits you can create with a nice pair of jeans at home!
Outfit Ideas with Jeans?
Before we get talking about these outfit ideas, here are some tips to keep in mind to get the look right:
It is always a great idea to stock up on different cuts and styles of Jeans.
Wear different tops over the same pair of jeans to create new looks each day.
If you want an urban look, go for a pair of distressed or ripped jeans.
They look great when styled with different lengths of the top. You could wear them with a cropped top or even a shirt dress.
We recommend folding the hem of the pant as it gives a clean and understated look.
Go for different washes of denim to create different looks.
To add more definition to your look, we suggest using jackets, sweaters, and cardigans to create chic outfits.
Add in tasteful and straightforward accessories to uplift your outfits.
Pay extra attention to the footwear to keep looking your best.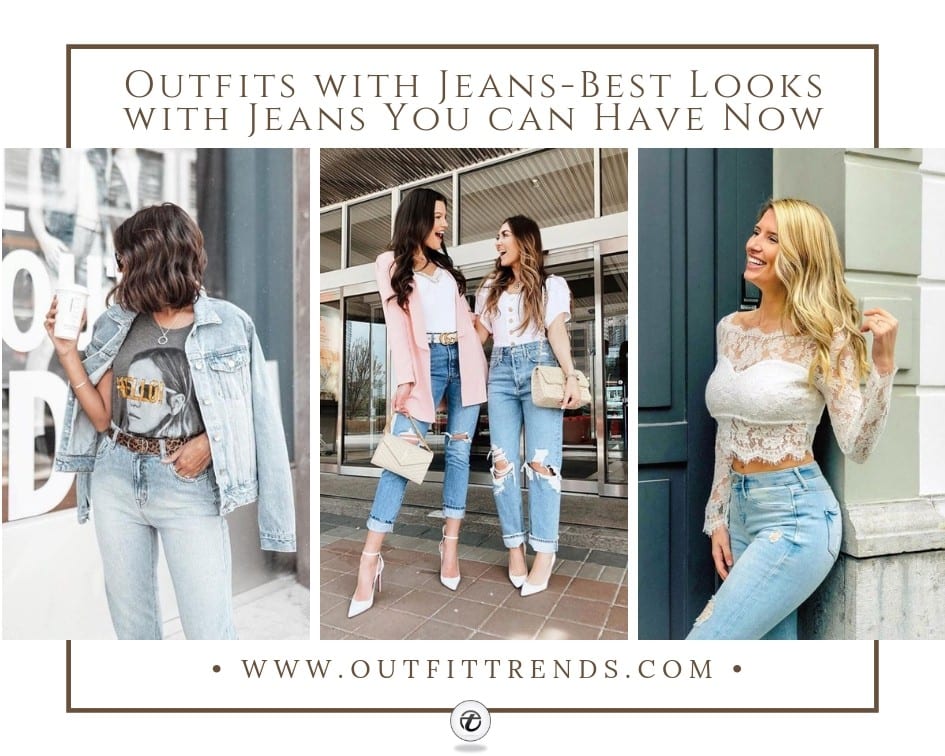 ↓ 50. Ripped Pants
The ripped or distressed or rugged jeans are a wardrobe staple that is always trendy and can be worn from one season to another. They have a super casual feel and go with absolutely everything. You can go all out 90s grunge with a plaid shirt and super casual band tee or with a girly, floaty or embellished tops, super tailored shirts, and crisp blazers, capes, shawls or floaty bohemian kimonos. Shoe options are endless. From loafers, heeled booties, sneakers to elegant strappy heels and plain, old reliable nude pumps, ripped black jeans will do them all justice.

↓ 49. With Leather Jacket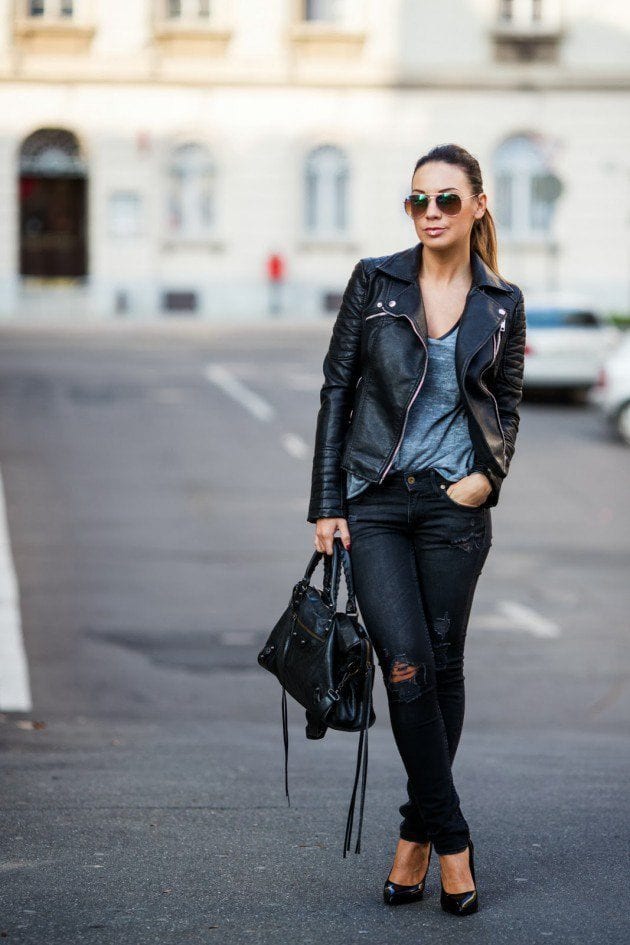 ↓ 48. Monochrome Style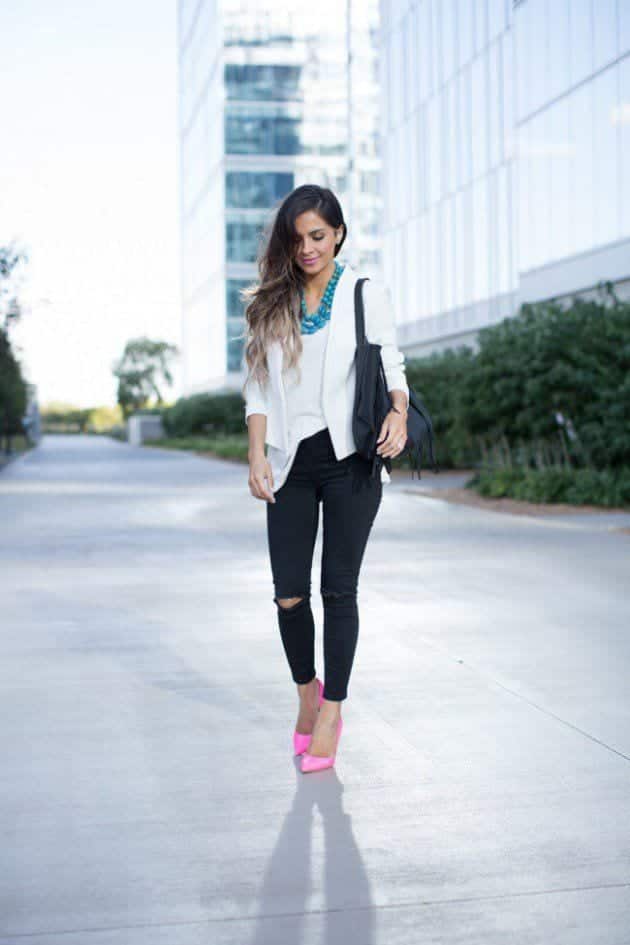 ↓ 47. Chic Street Style
For an ideal street style look, we recommend going for a leather jacket as it quickly enhances the appearance of what's underneath.

↓ 46. Casual Fashion
If you're a schoolgirl and in need of some fashion advice, you're at the right place! This printed T-shirt is an excellent example of what to style your jeans with.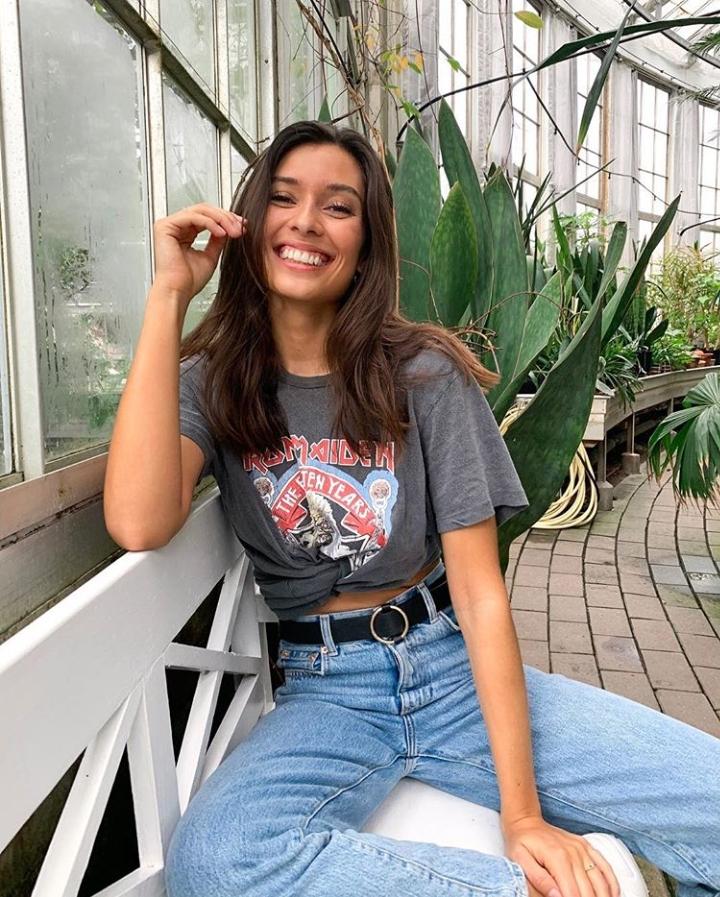 ↓ 45. Winter Overcoat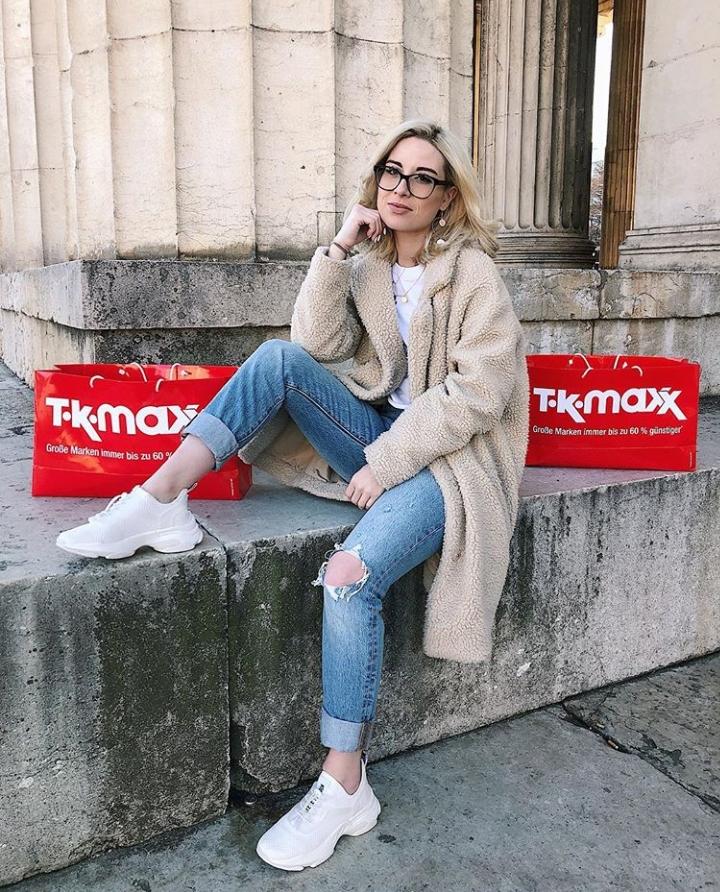 ↓ 44. Kendall Jenner's Guide
When models go for the same style, you know it's in! Kendall never fails to impress us with her casual fashion outings. Here's the Supermodel in comfortable denim jeans and a cute t-shirt.
↓ 43. With Sweatshirt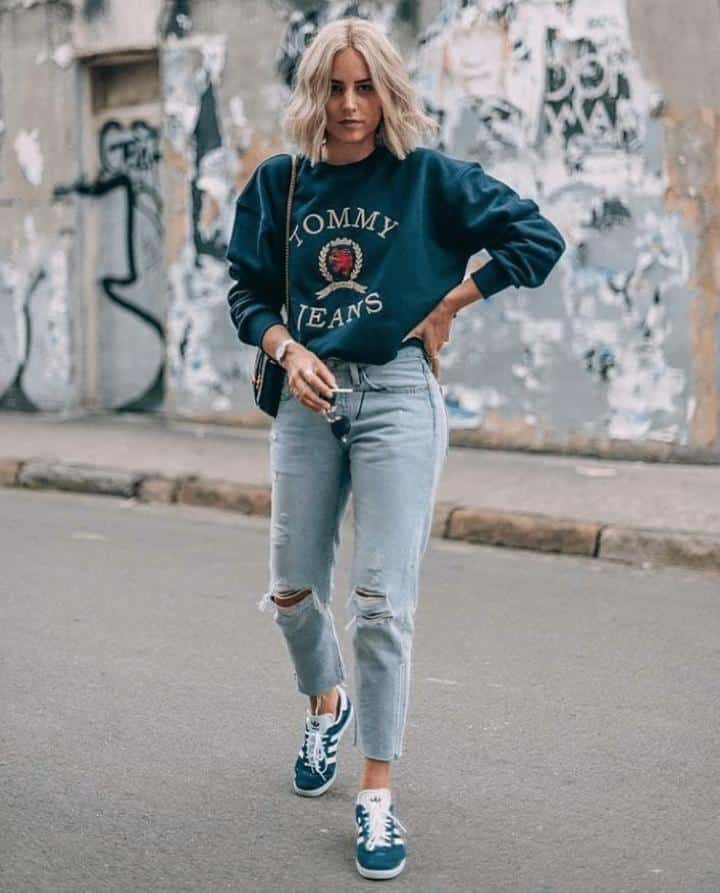 ↓ 42. Retro Style with Polka Dots
Go retro with the 90s style of doing polka dots. The deep neckline and the bright colored top seem to be stealing the show here!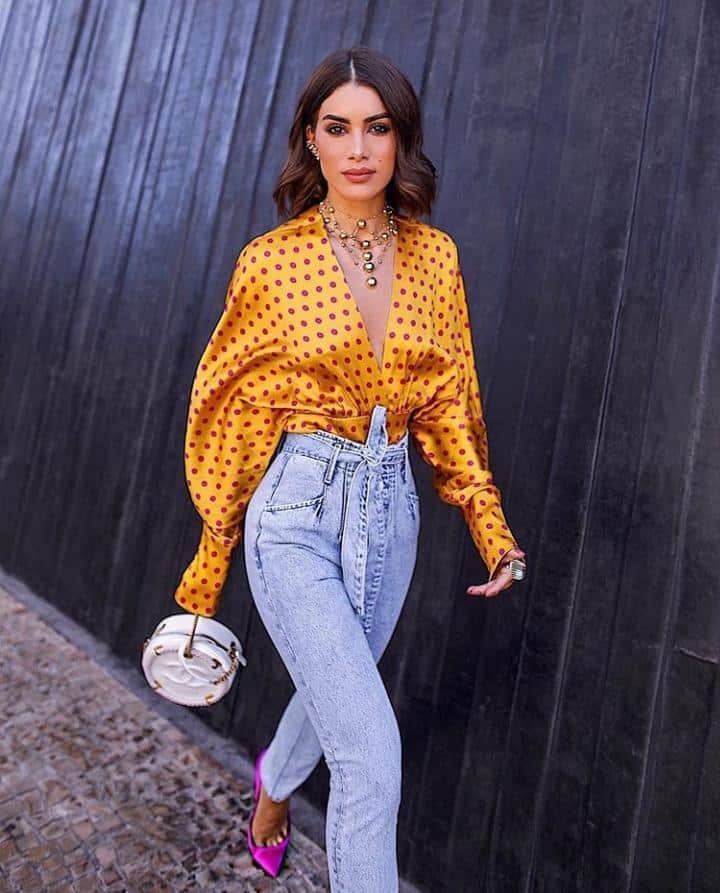 ↓ 41. Statement Fashion
These wide-legged pants with slits at the hem sure look cool. We love how they have been paired with a dark-colored, floral blouse with ruffle detailing. The outfit seems like a perfect choice for a date.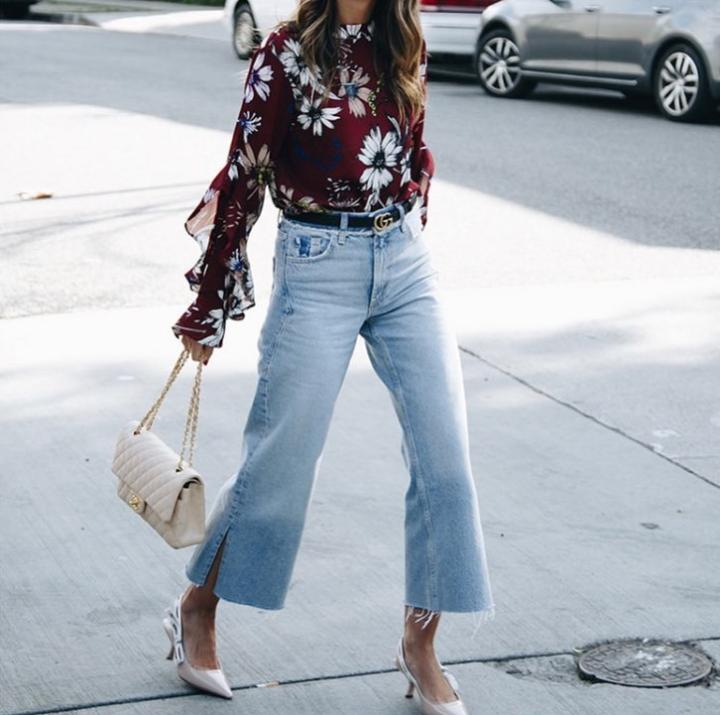 ↓ 40. Teenage Style
Ripped jeans have made their way into Teenage fashion. You could wear it with a casual blouse or do it with a sweatshirt to perfect your street style.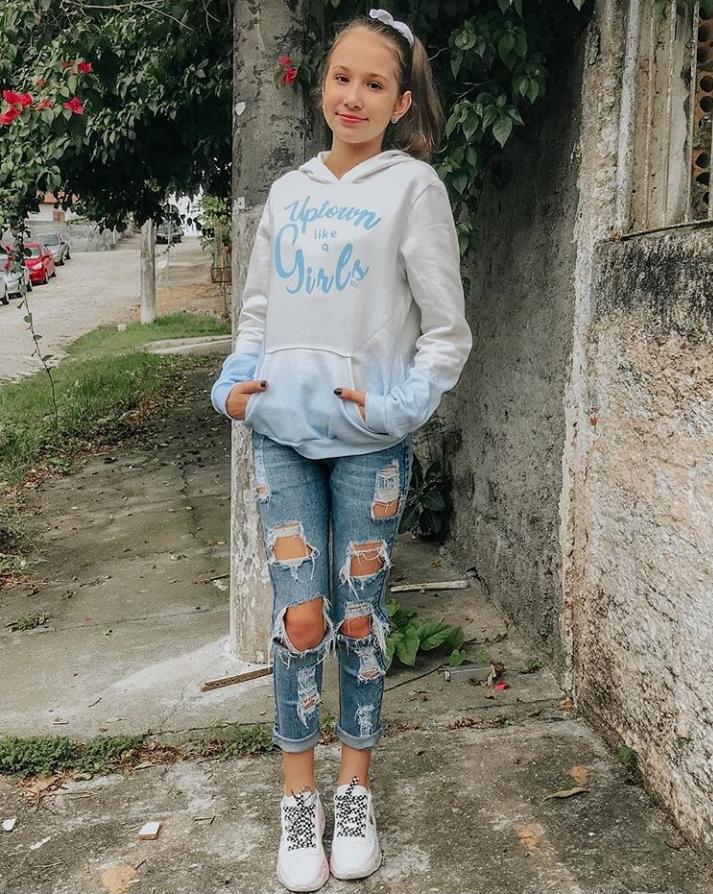 ↓ 39. Footwear Idea
If you plan on rocking jeans with a statement detailing on the hem, going for a nice pair of heels is the way to do. However, if you want something simple and comfortable, stick with some casual sneakers or a pair of ballet flats.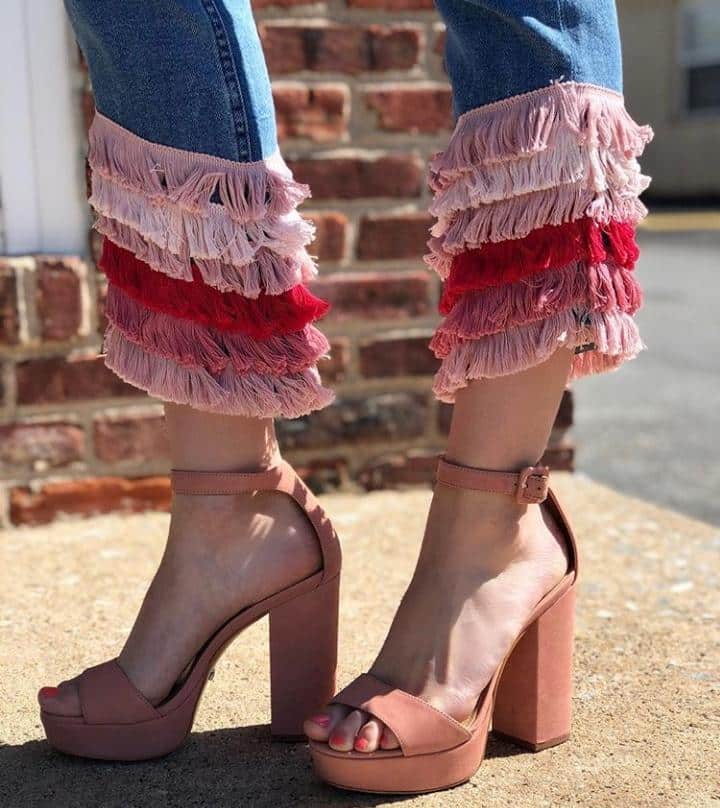 ↓ 38. Starry Affair
If you want statement jeans without the bling, going for a printed or embossed look is a great idea. You can pair it with a basic top to get the outfit right.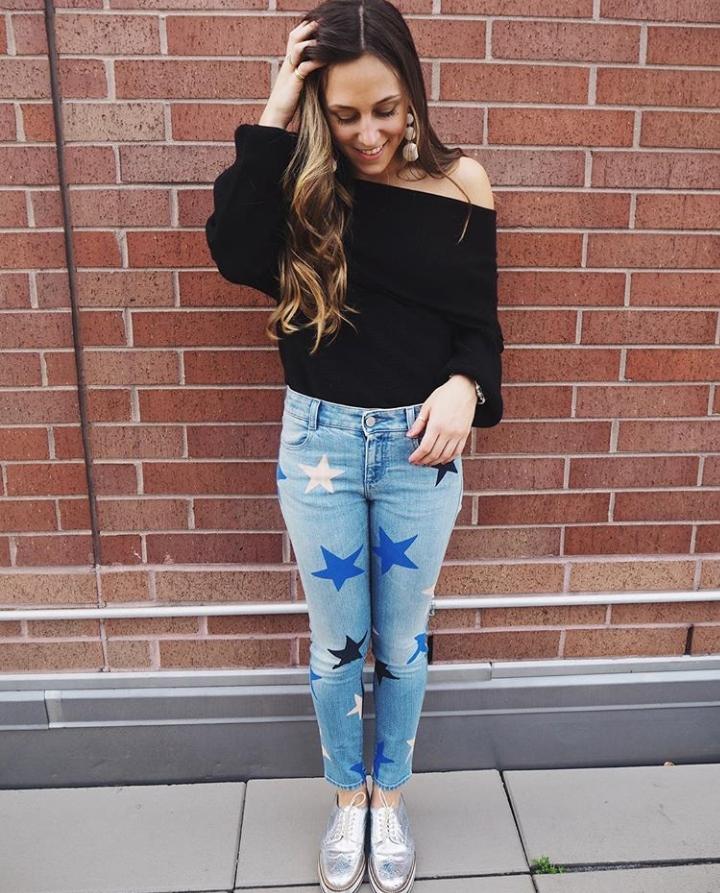 ↓ 37. Statement Jeans
Here's our favorite way to do the jeans style! A pair of embellished pants ain't going to hurt anybody.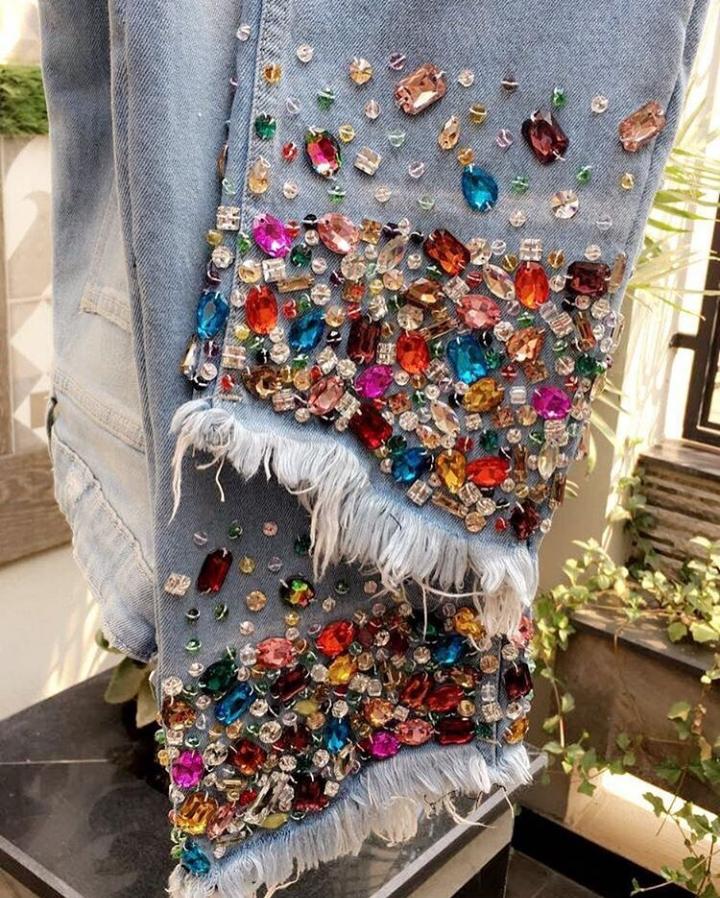 Via
↓ 36. Embroidered Tunic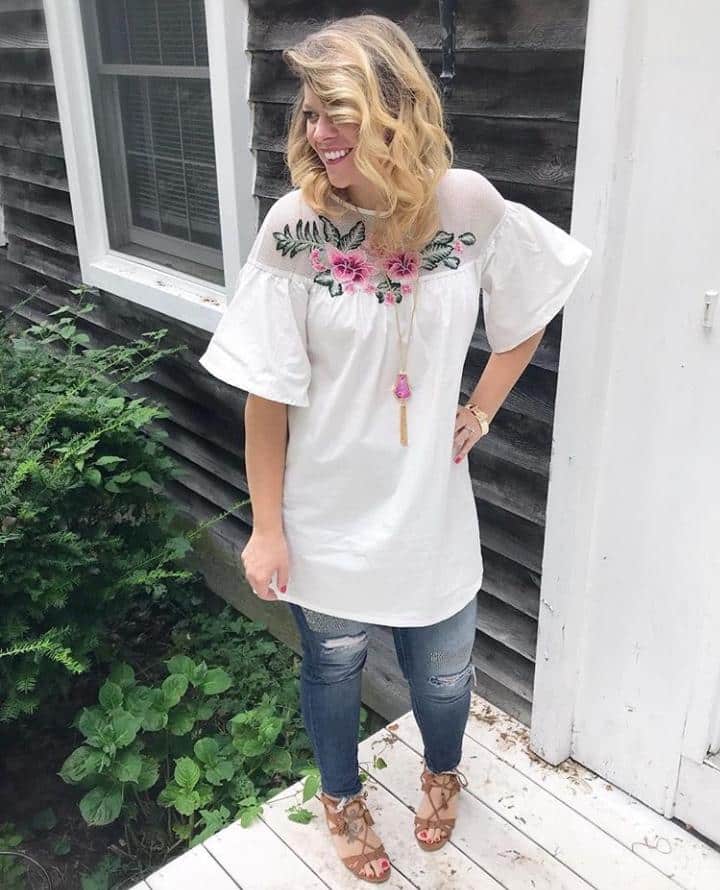 ↓ 35. Casual Work Attire
If your workplace is cool about the dress code, you could add in light-wash jeans for comfortable work attire. Wear it with a long-sleeves top and add in a cute handbag to get the look right.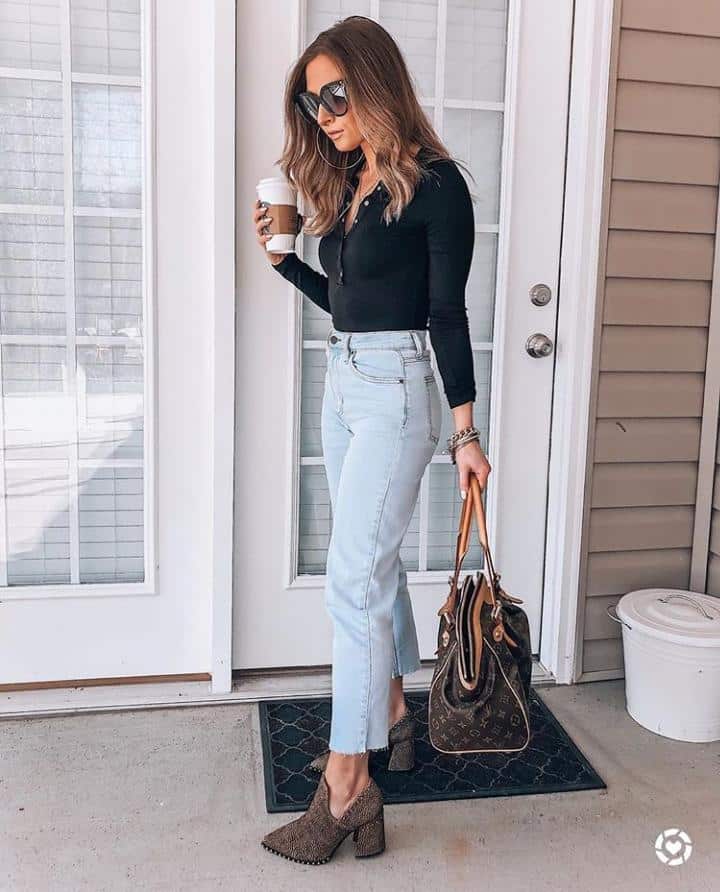 ↓ 34. Modest Fashion
While going for a decent look, you can include a pair of denim jeans in your wardrobe. Wear it over a loose and long top and add over a Black Hijab for a casual style.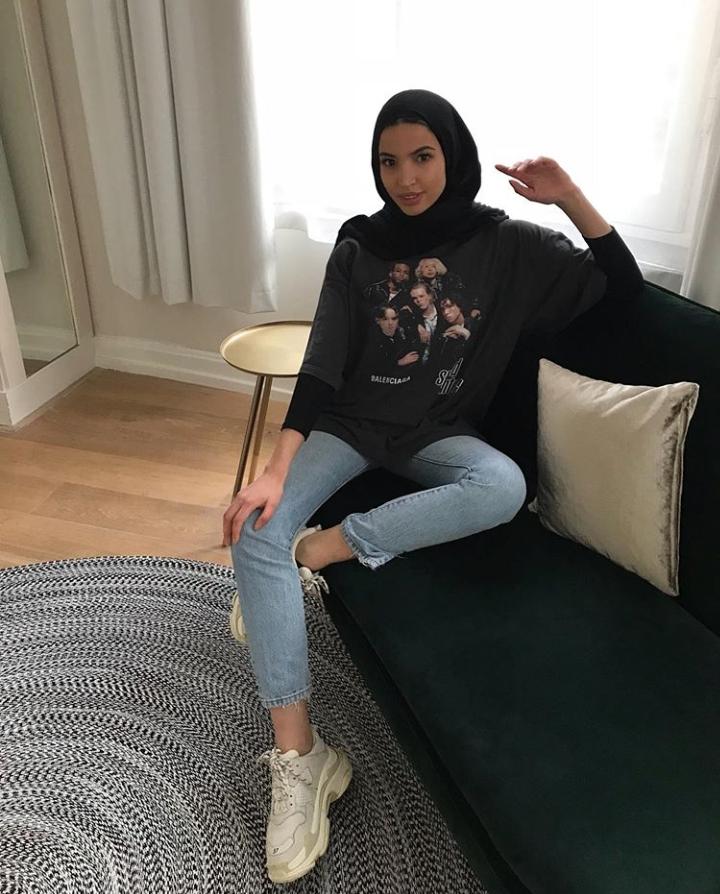 ↓ 33. Ramp Inspiration
Ever thought of jeans like this? We bet not! This super elegant and tasteful style of doing the denim trend is mind-blowing.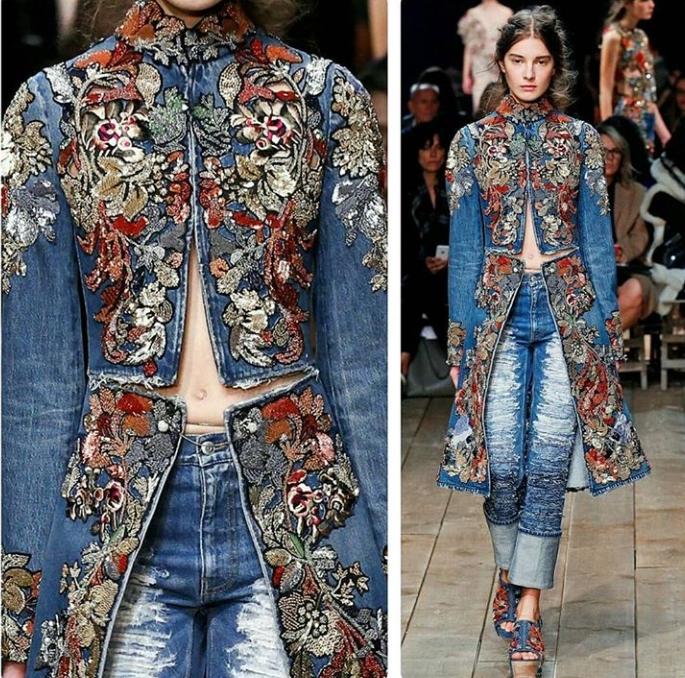 Via
↓ 32. Cute Genes
We're loving these Disney jeans with Mickey Mouse detailing on them! You could rock this one on your next trip to Disneyland.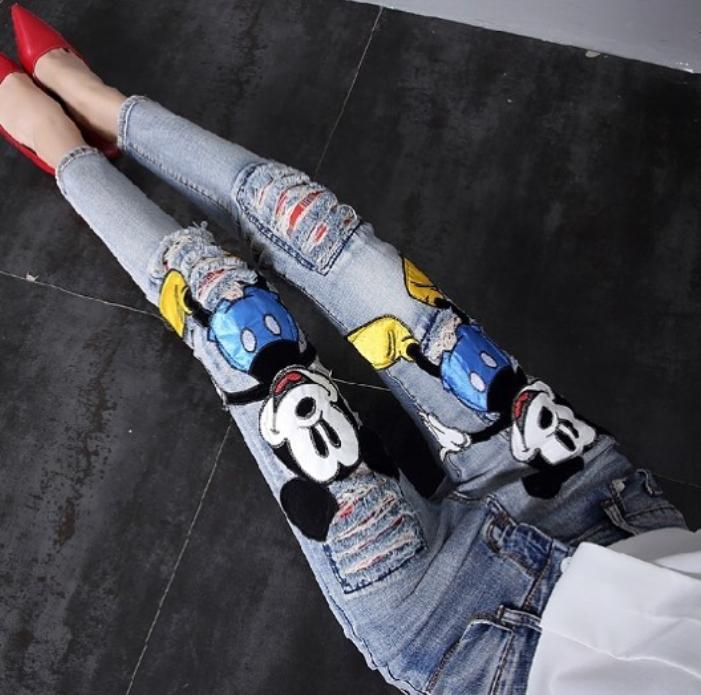 ↓ 31. Maternity Fashion
Who says Maternity fashion can't be modern? Here's how to nail your Mom-to-be Fashion with a pair of skinny jeans a basic white top.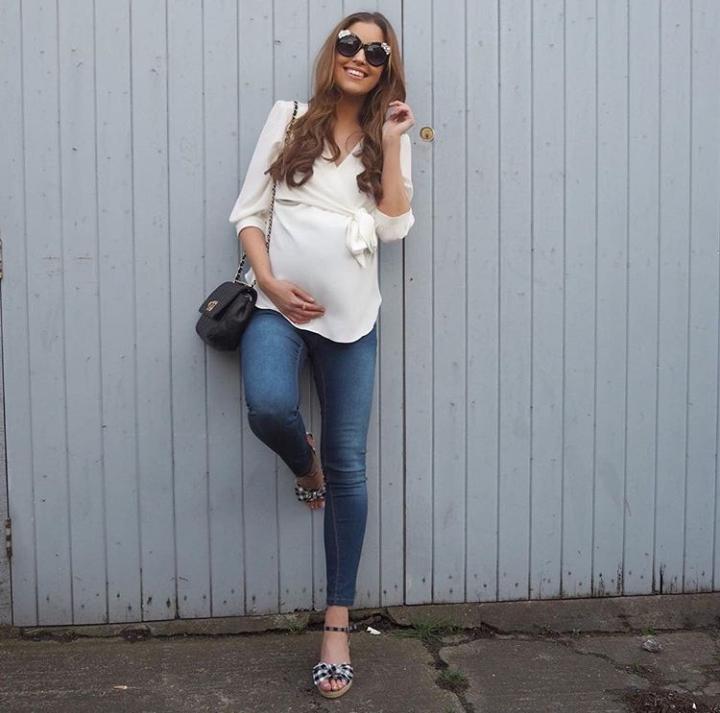 ↓ 30. Chain Belt
To enhance the look of your attire without overdoing it, go for some basic accessories that can help you look quirky. We love this chain belt that is minimalistic yet funky!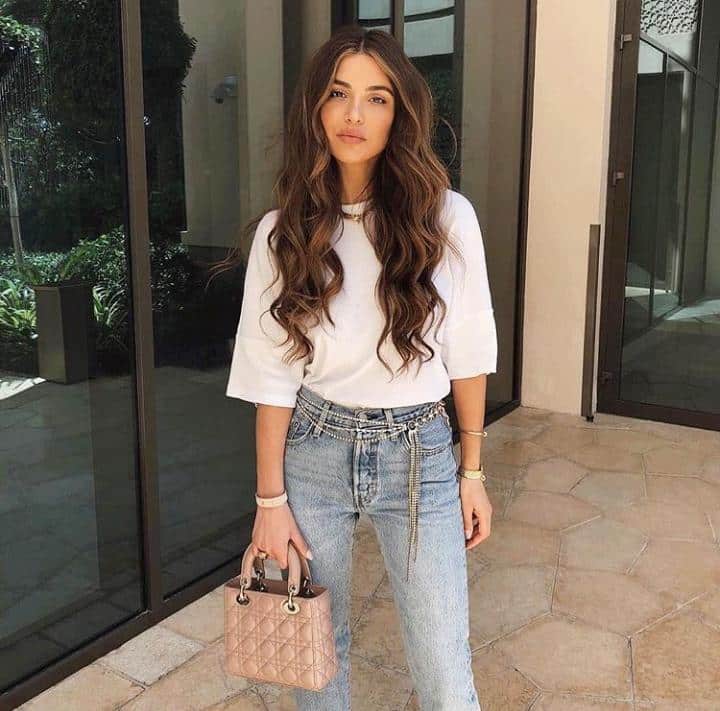 ↓ 29. Flannel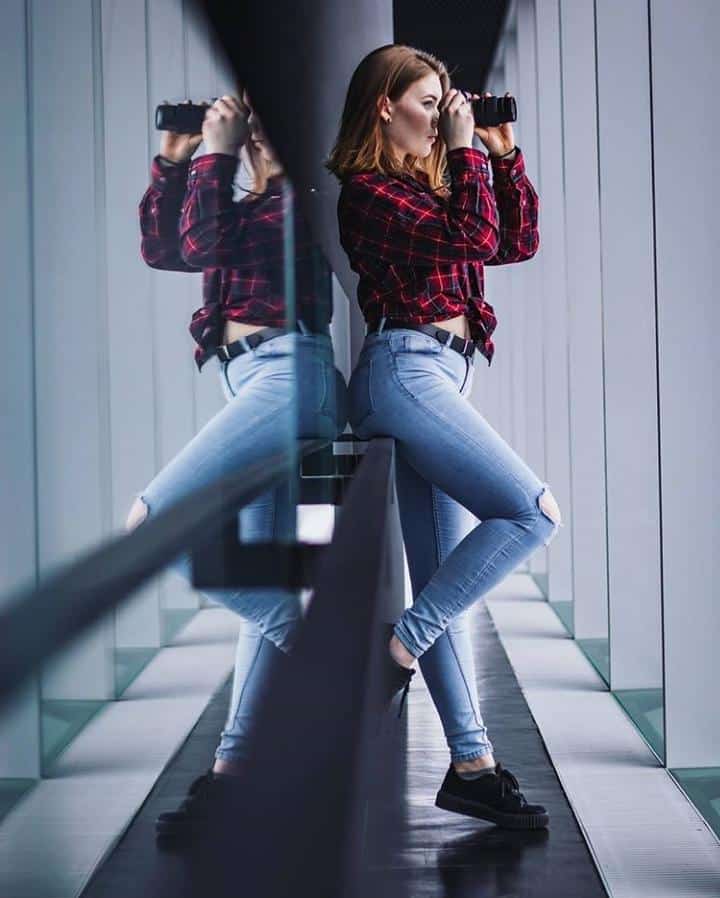 ↓ 28. Crop Top
Get in the Ultimate Spring Vibe with a cute white crop top to go with some basic jeans. Add in a hairband to amplify the look.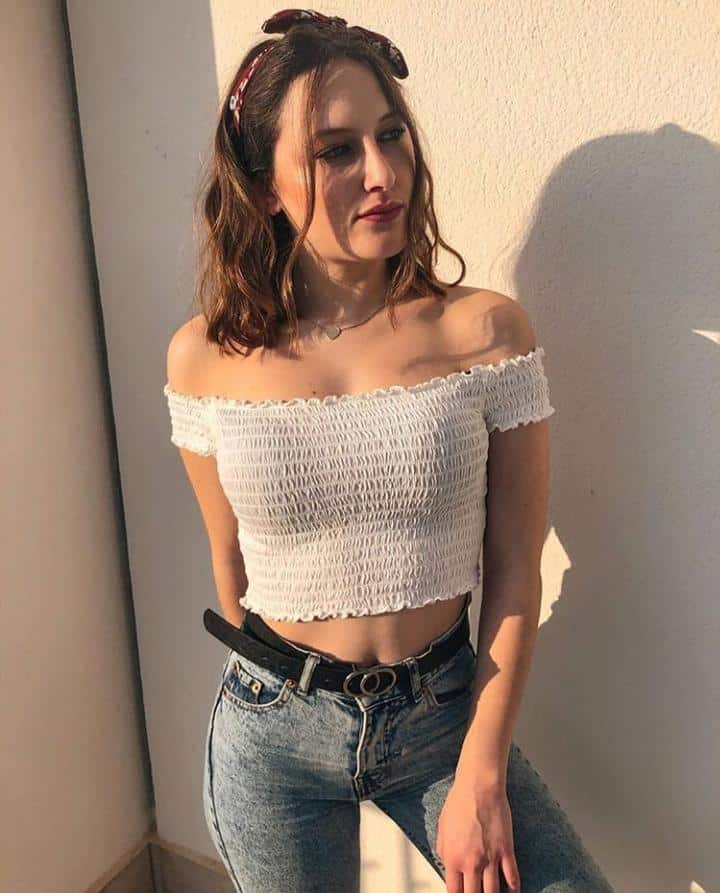 ↓ 27. Flared Shirt
This flared shirt is sure going to give everybody a run for their money! We love how this simple and classy piece of clothing complements a basic pair of jeans. Wear this to a birthday party or a weekend get-together to make your best style impression on others.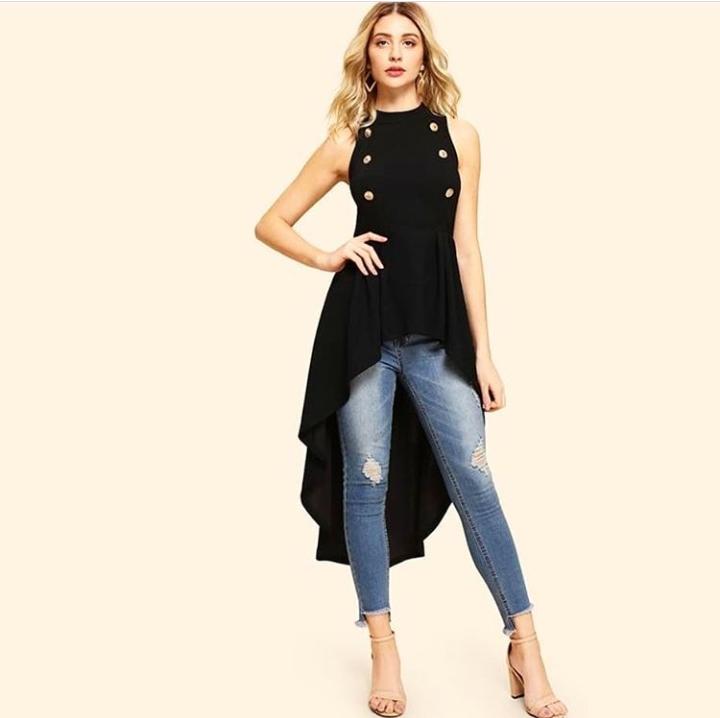 ↓ 26. Valentine's Day Outfit
Want to stay casual this Valentine's? How about a cute red top to go with your ripped or distressed pant?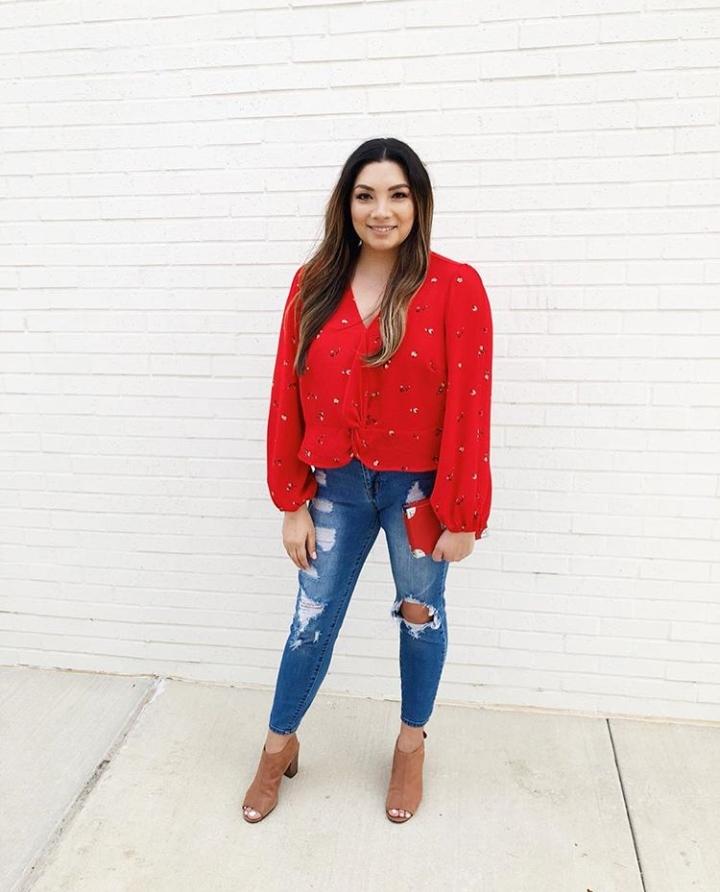 ↓ 25. Sweater
Here's a super convenient and chic Winter look you must invest on! Grab an oversized knitted sweater in a pastel tone and pair it with a slim fit jean. We would suggest going for a lighter wash to match the sweater perfectly. For shoes, consider opting for some sneakers or ugg boots to get a cute look.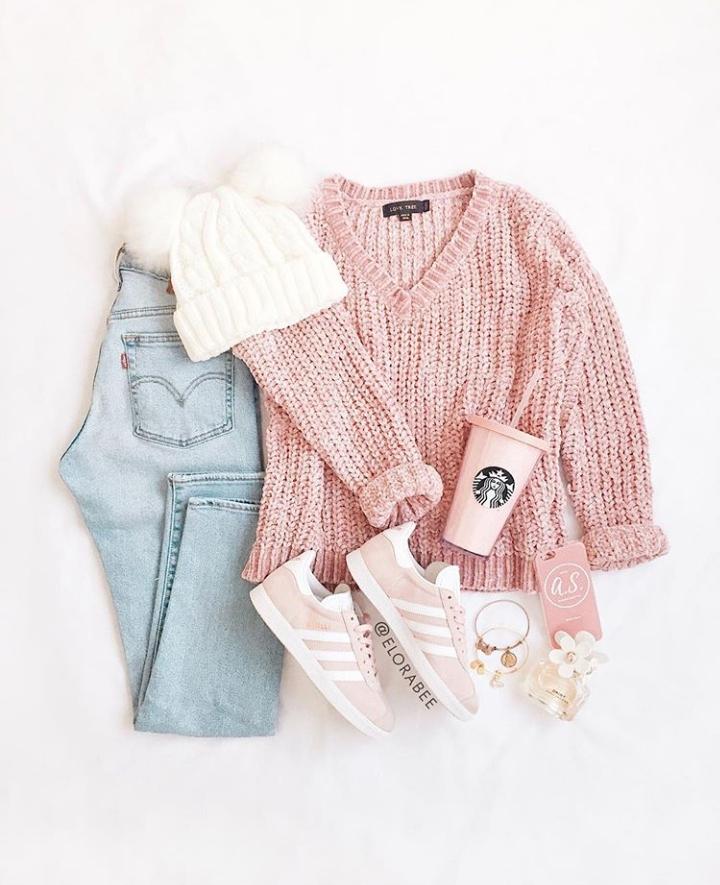 ↓ 24. Off-the-Shoulder
When nothing else works, go for an off-the-shoulder top in neutral tones to rock the Summer blues away! We particularly love how the white stands against the tanned bod, giving us major vacation goals.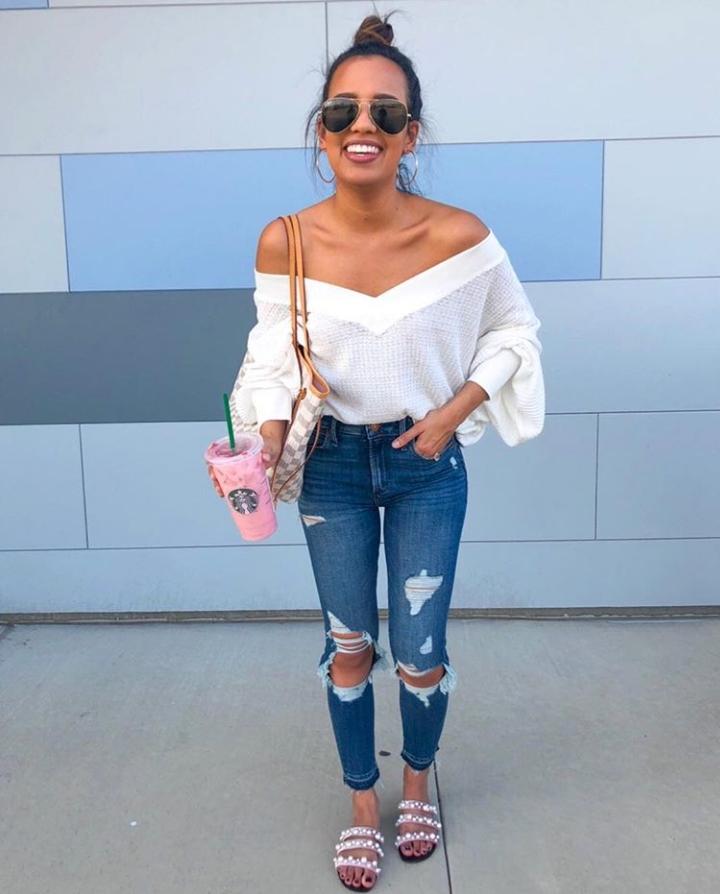 ↓ 23. Travel Look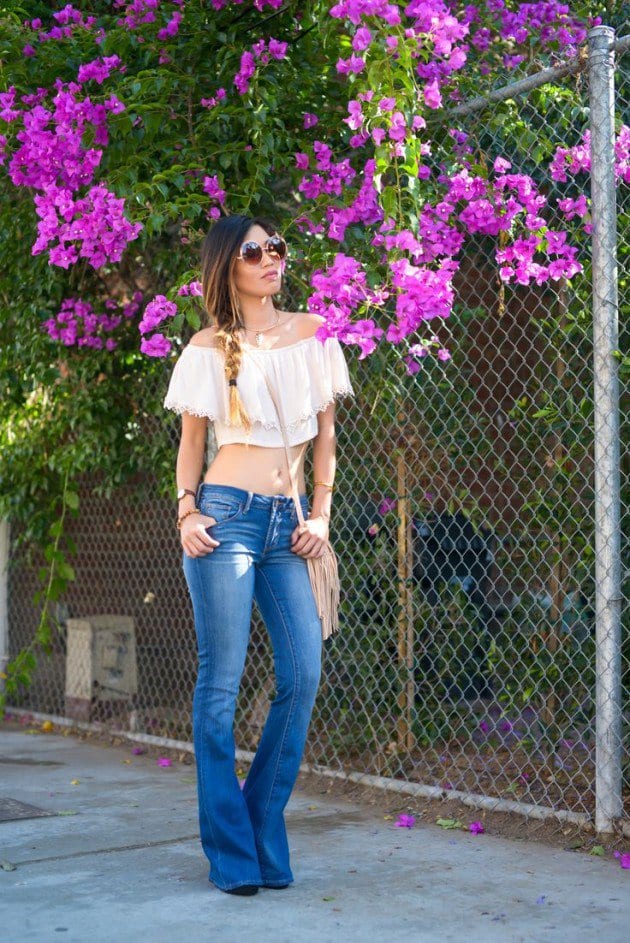 Source
↓ 22. Strapless Top
Want travel attire that is affordable and super classy? What better than this strapless white top?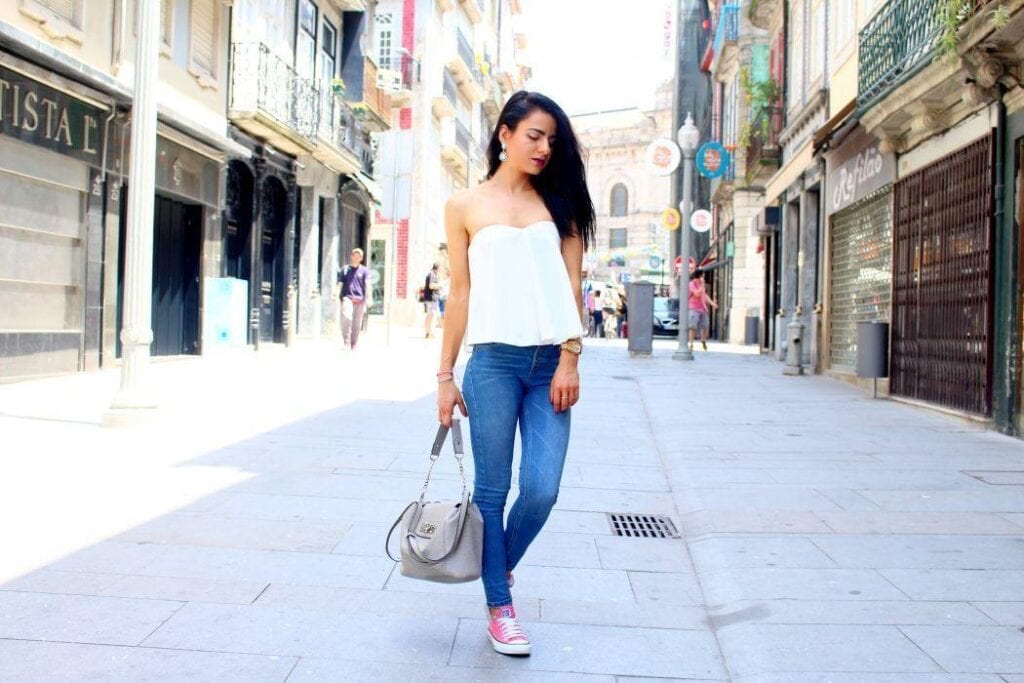 Source
↓ 21. Light Wash
A light denim wash always seems like a great idea! What's even better is doing denim on denim. Oh, and you can't miss that animal print belt adding all the style statement to this outfit.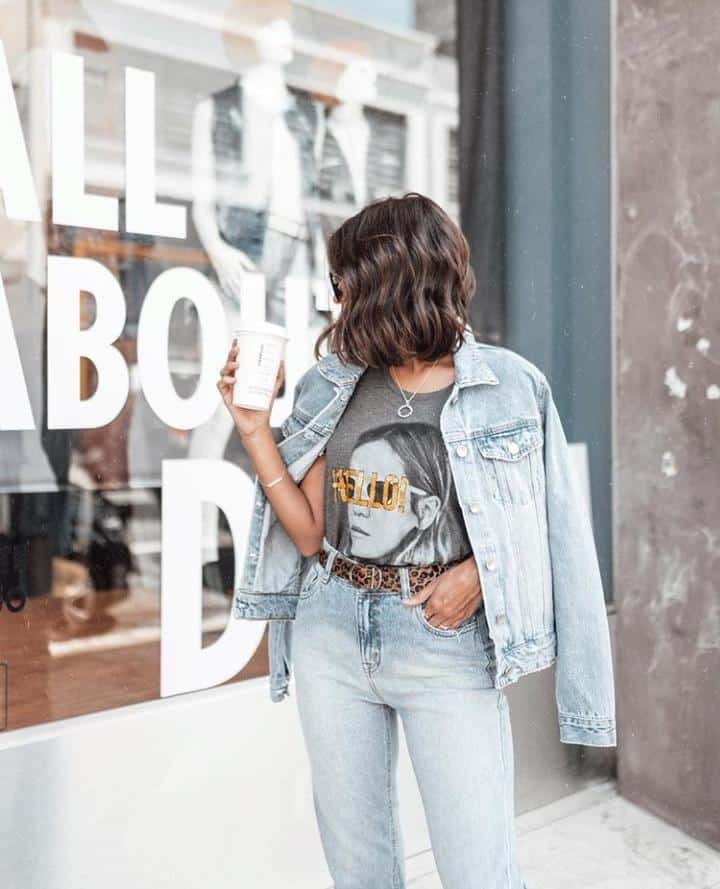 ↓ 20. Day Hangout Look
Give yourself a super adorable makeover by dressing in simple yet modern for a casual Sunday Brunch. The distressed look and the folded hem seem to be doing the deed here.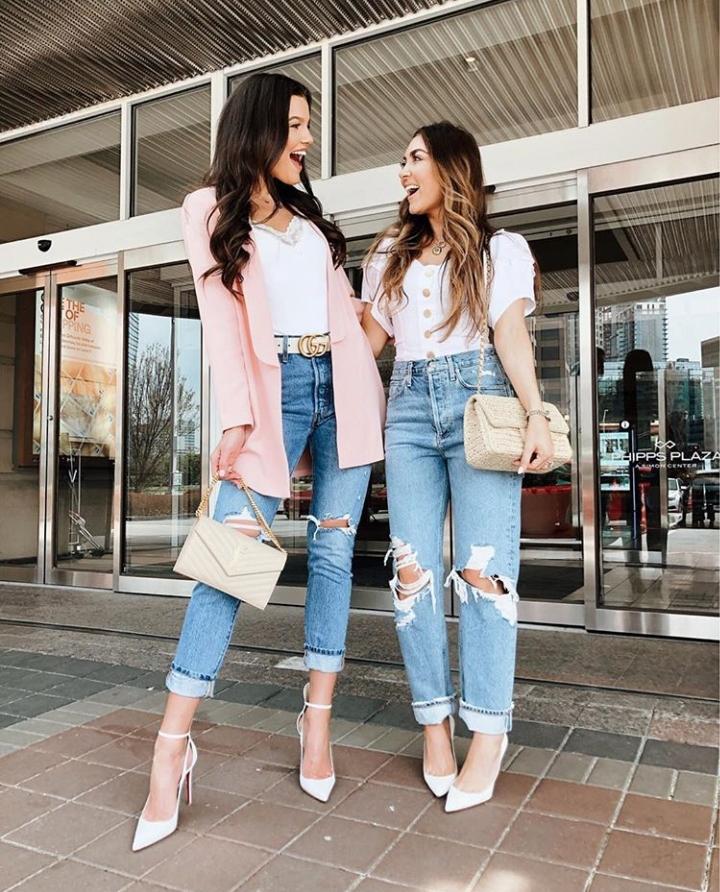 ↓ 19. Lace Top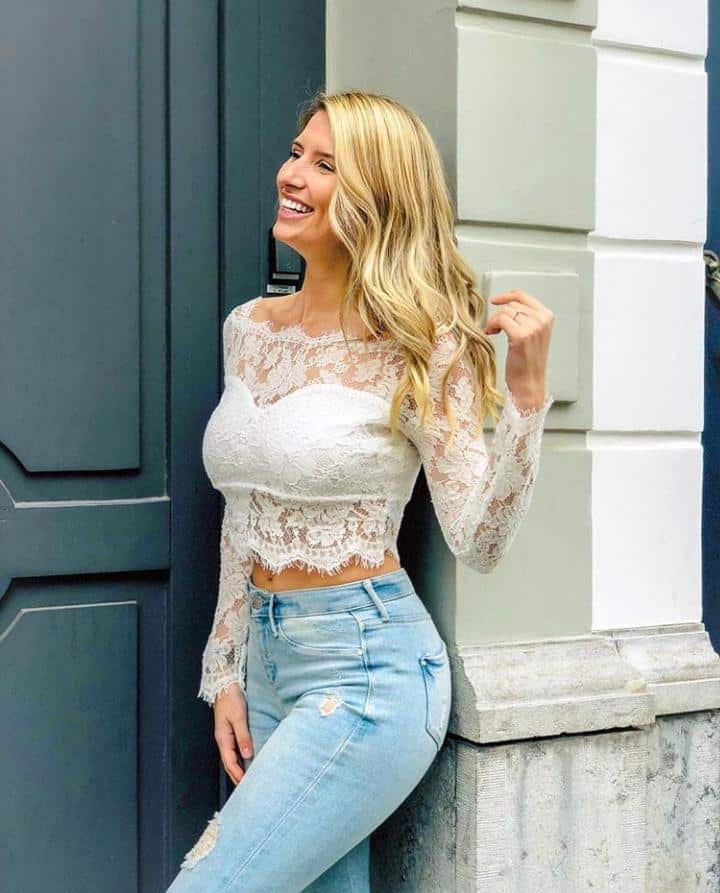 ↓ 18. Shirt Around The Waist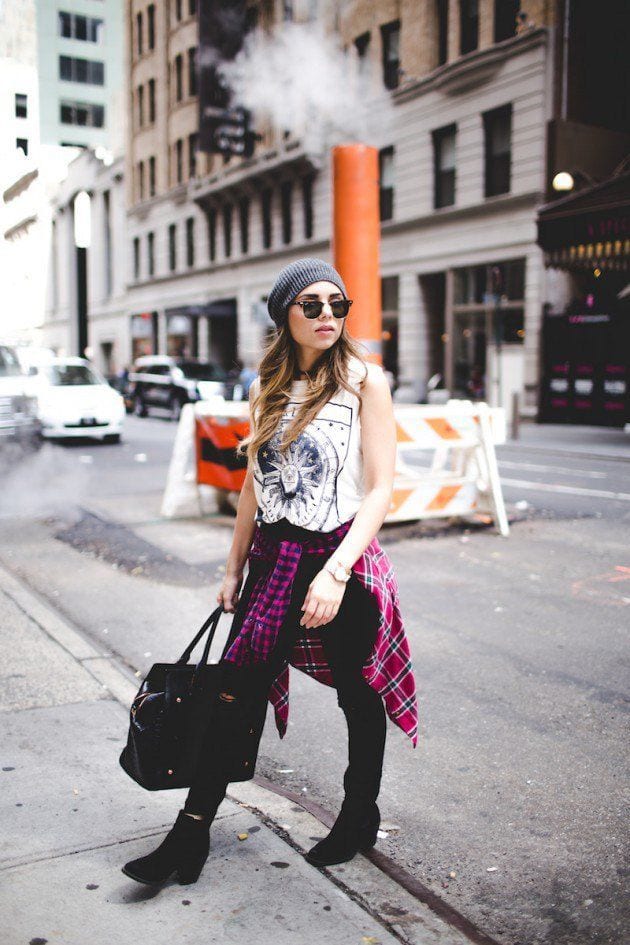 ↓ 17. How to Wear Bell-bottom Jeans? The Flair Affair
The most important thing to consider when getting a pair of flares for you is their length. If you go too short, they will look unflattering and will cut your leg off at the wrong spot, and if you keep them too long, you will end up stomping on them, or worse, looking like you have weird feet.
Also, check out these amazing Booties with Jeans-20 Ideal Boots to Pull Off with Jeans.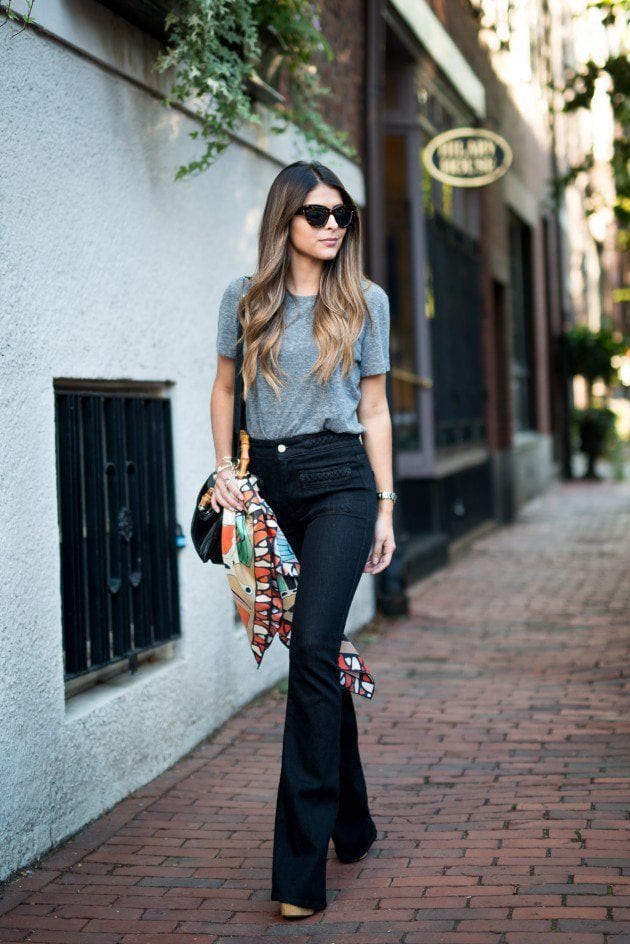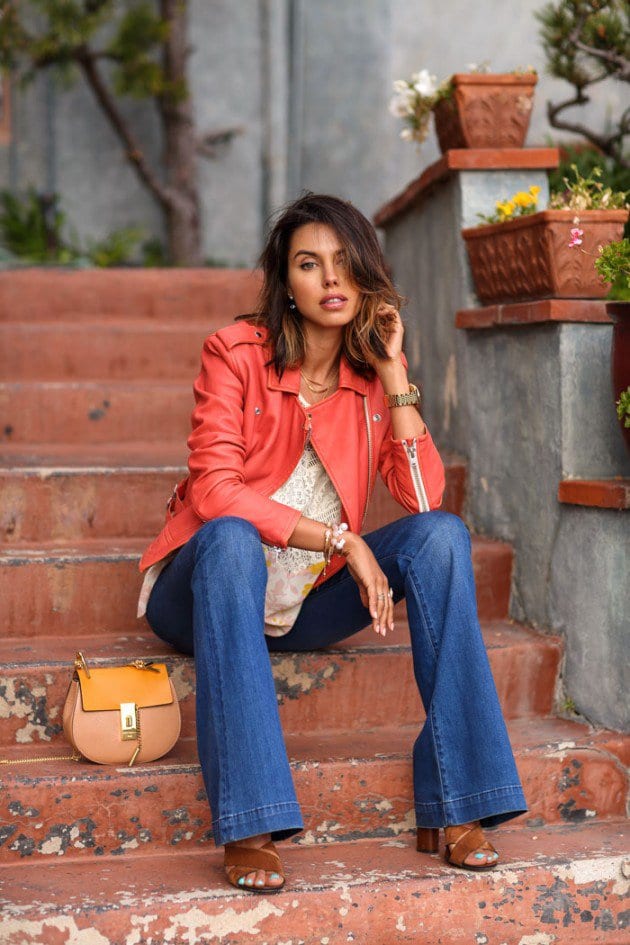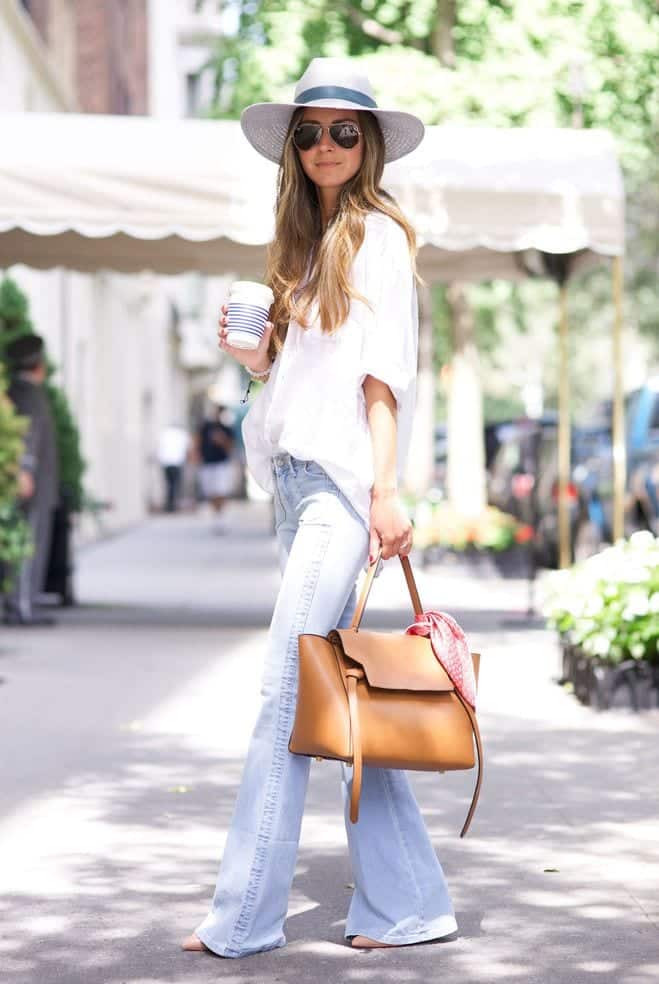 ↓ 16. Trendy and Casual Outfits for College Girls
Electric blue jeans, cream sweater, Acne boots, and a bag, you can also find a new fashionista widget by trying this look. Skinny jeans are very much in, and everyone likes them.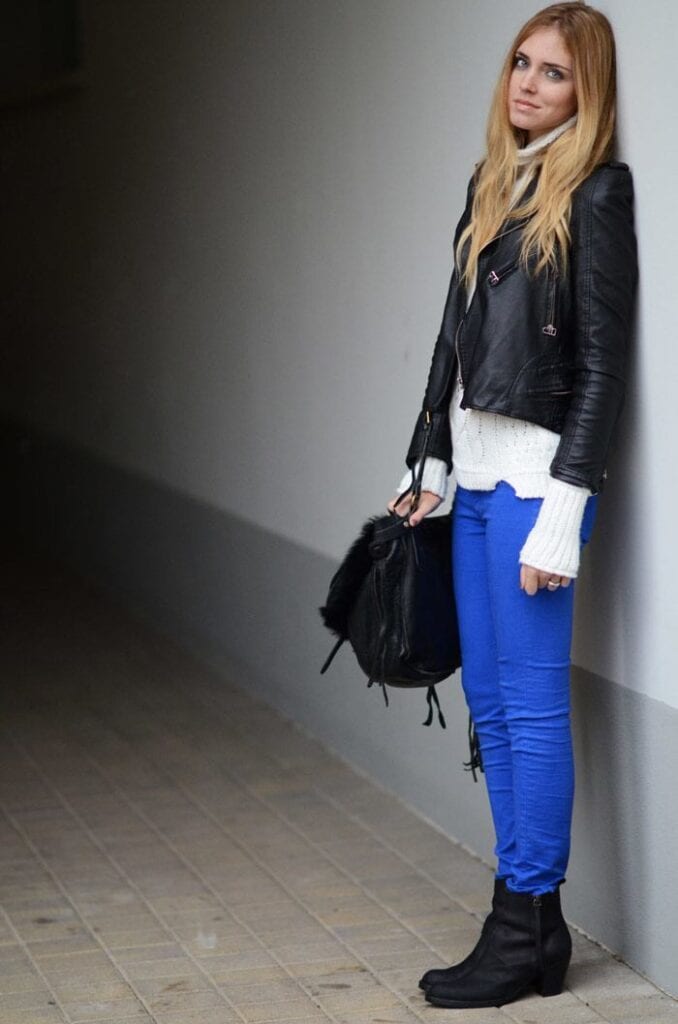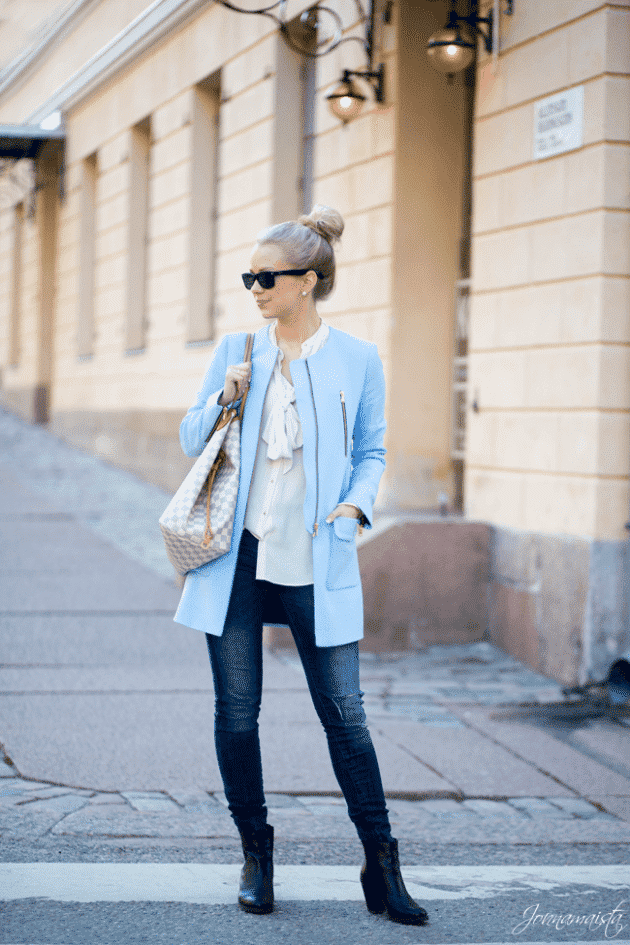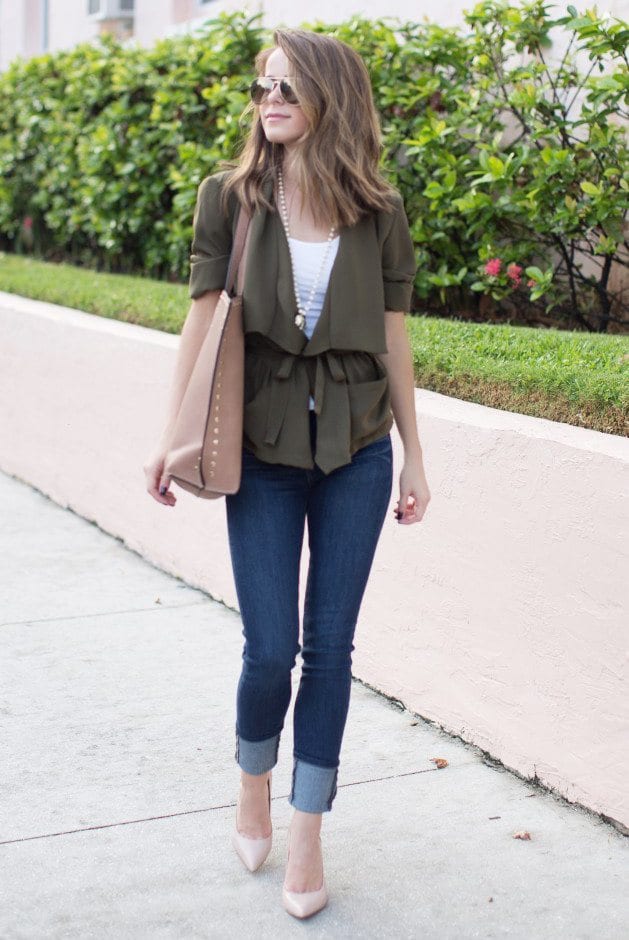 ↓ 16. Printed Pastel Shirt
The all-over print would make this blouse pop against a pair of light, vintage-washed jeans.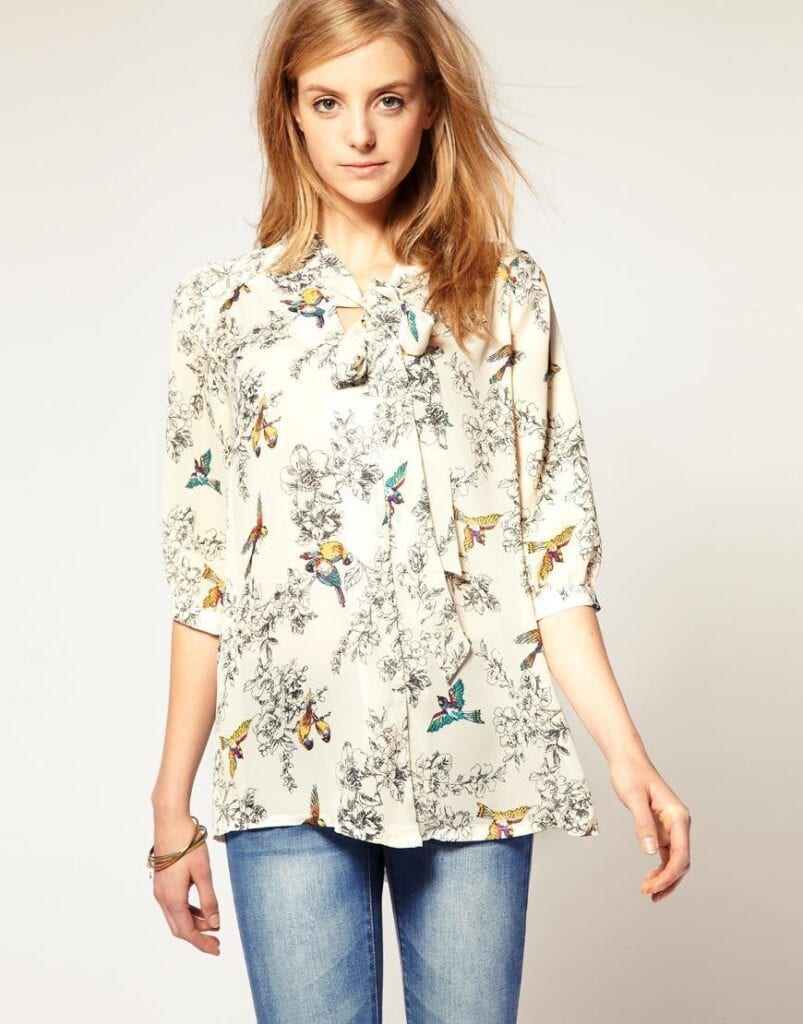 ↓ 15. Blazer and Boyfriend Jean Outfits
Boyfriend Jeans with an orange top and a white and black statement blazer are your wear for office. Shades and heels look smarter on you.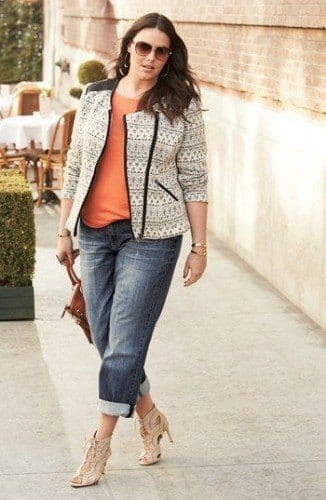 Blazers look great when paired with everything, starting from a basic white T-shirt to a chunky sweater. The boyfriend jeans will give your outfit a comfortable and cute vibe. Although they have a masculine name, the heels are going to add a feminine touch to your look.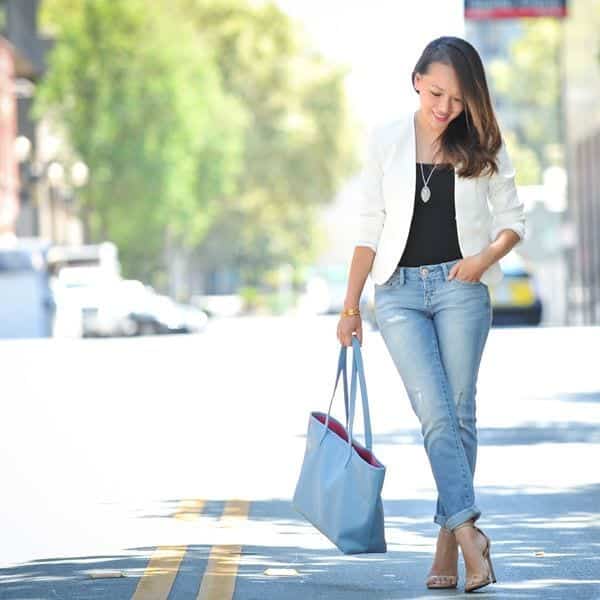 ↓ 14. Fashionable Plus Size Outfits Ideas
Curvy and size girl can also rock in this staple. From simple to trendy look, find your best fit. Silk blouse looks very ethereal and gives a sleek look. On the curvy body, silk blouse can give you more shape and style as compared to other fabrics. Blue or white denim, the choice is yours. For a more fashionable look, try some basic accessories and cool hairstyles.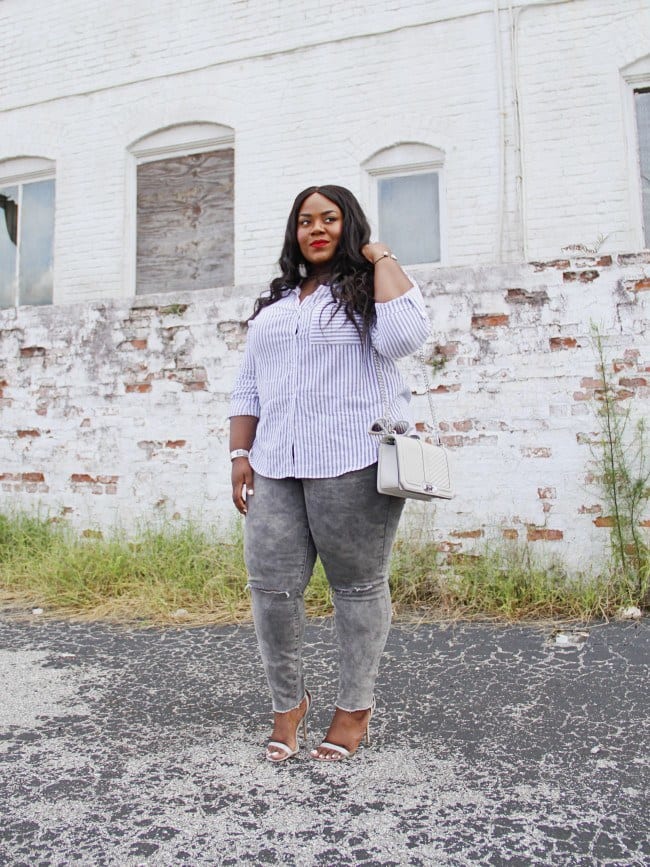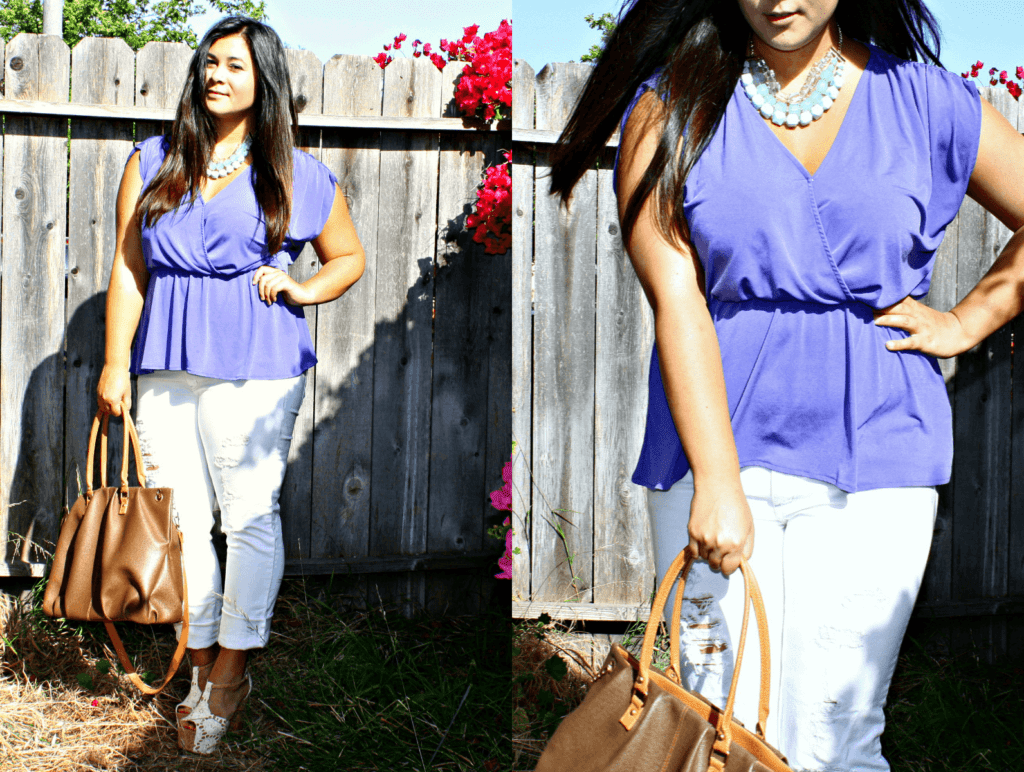 ↓ 13. Grey and White Combo
If basic blues feel too casual, try monochromatic. An all-black look is easy to pull off, while an all-white ensemble will convey softness. For added oomph in either option, play with mixed textures and materials.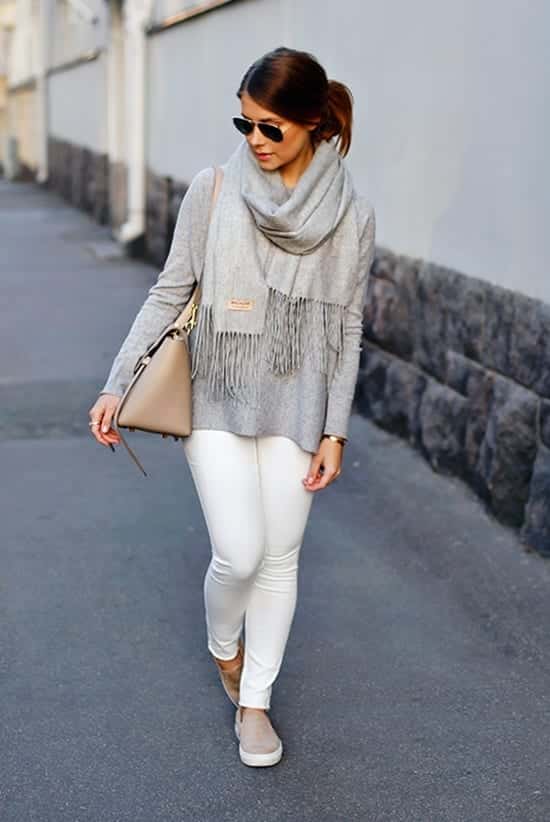 ↓ 12. Cape Look
Capes look very cute with jeans and are very easy to wear. Just your regular jeans, with a tank top and a pastel-colored Cape, can give you a fashionista look at work or college.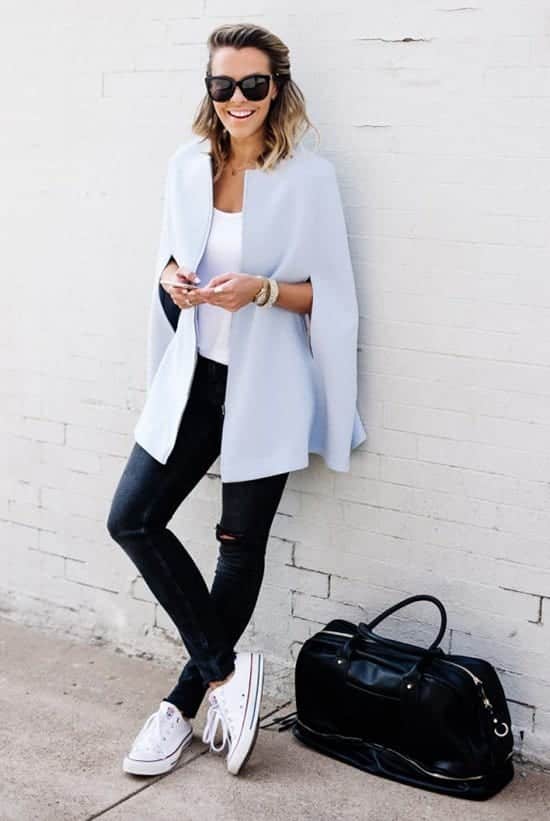 ↓ 11. All-White Combo
Summer parties are fun and white look heavenly in summers. Try out these extremely rugged jeans with a White cropped top.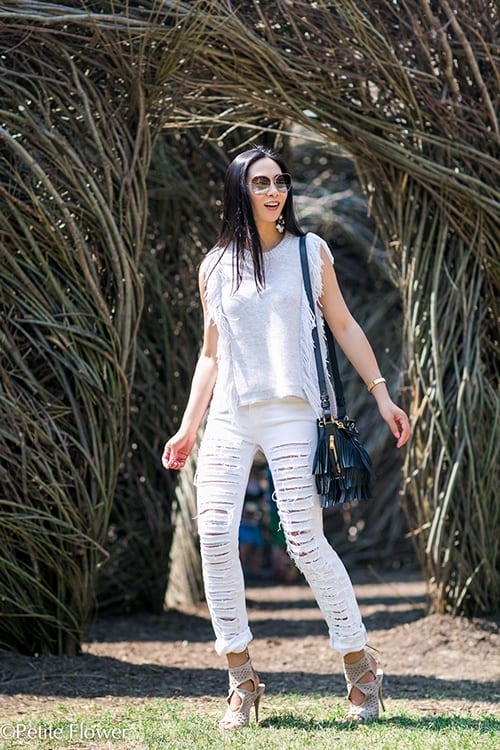 ↓ 10. Sexy Summer Looks
Blue and White combo is made for summers. You may pair your blue jeans with any light color top if you don't want white, to look sexy, chic, and trendy in summers.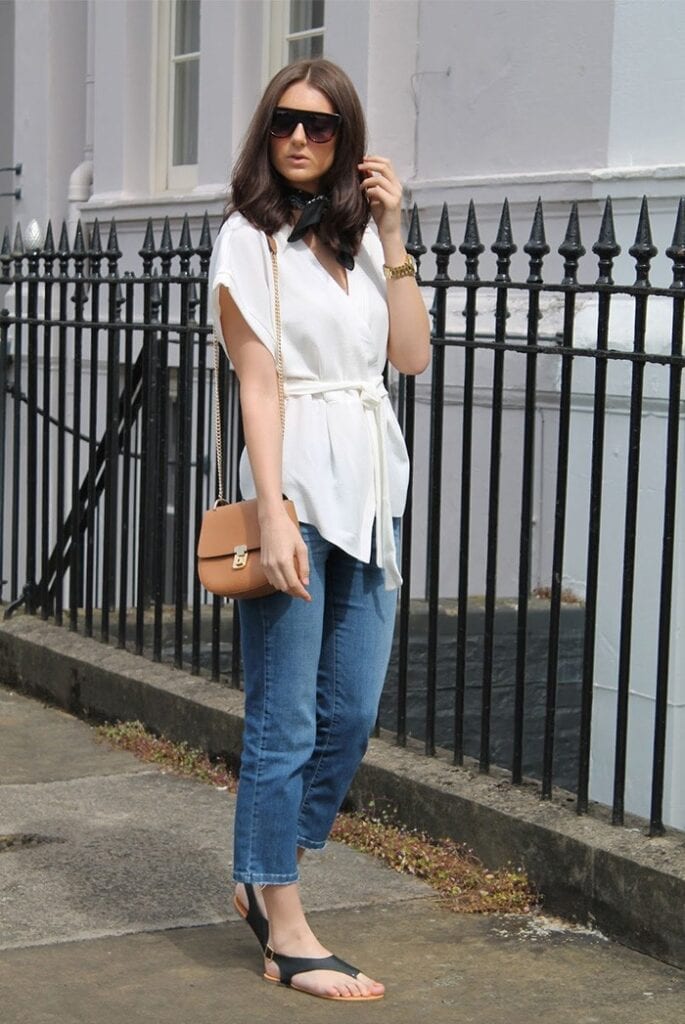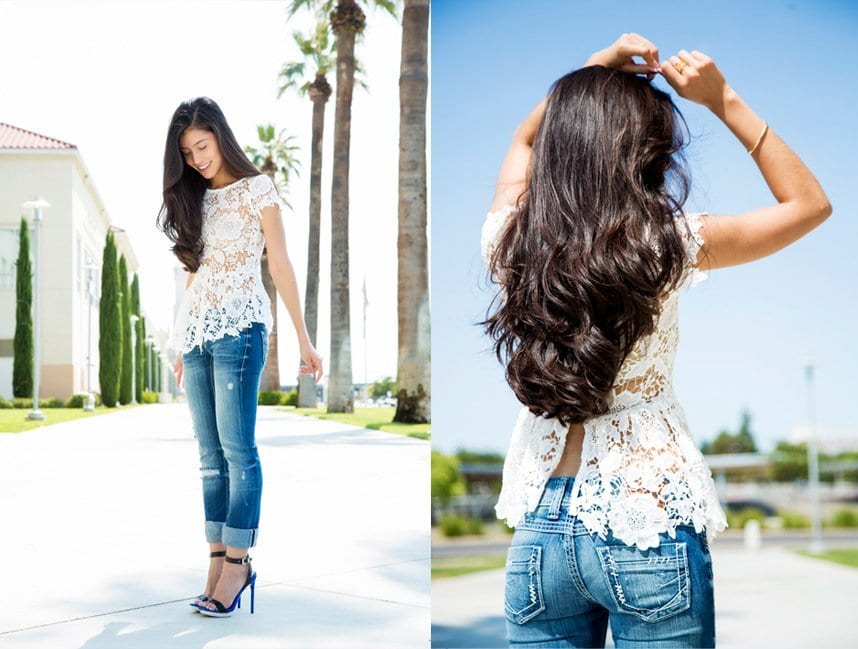 A crisp button-down shirt is a no-fail piece for the office or hangouts, which are fun and formal. Tuck a light-hued blouse into matching skinny jeans, and do not forget to hold eyeglasses or sunglasses for a more chic look.  Trendy blouses can also give you a classy chic look with blue jeans.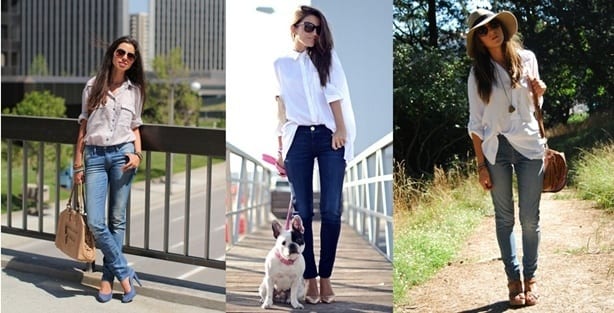 ↓ 9. Smart Outfit for Working Women
Embrace denim's natural simplicity and wear your jeans as a blank canvas. Pair your blues with a clean-cut neutral top that gets dressed up with anything-but-basic accessories.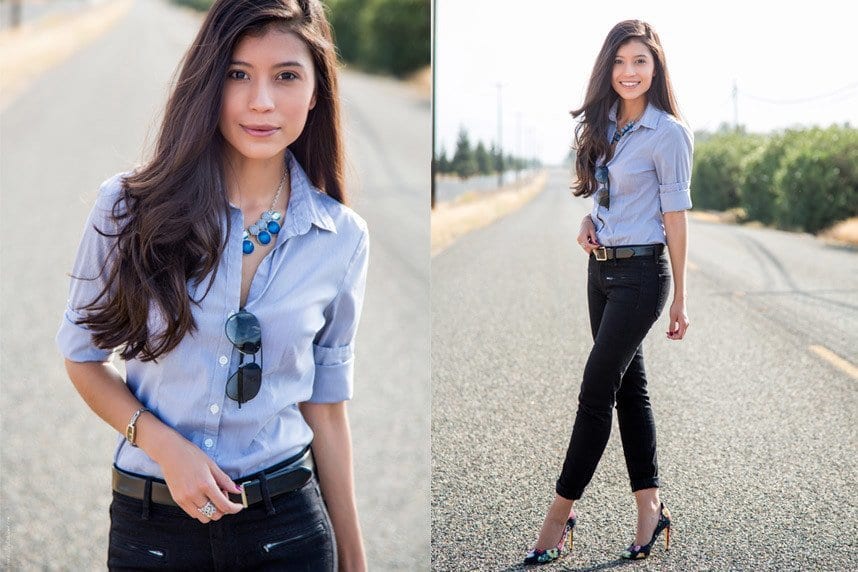 ↓ 8. Stripes and Patterns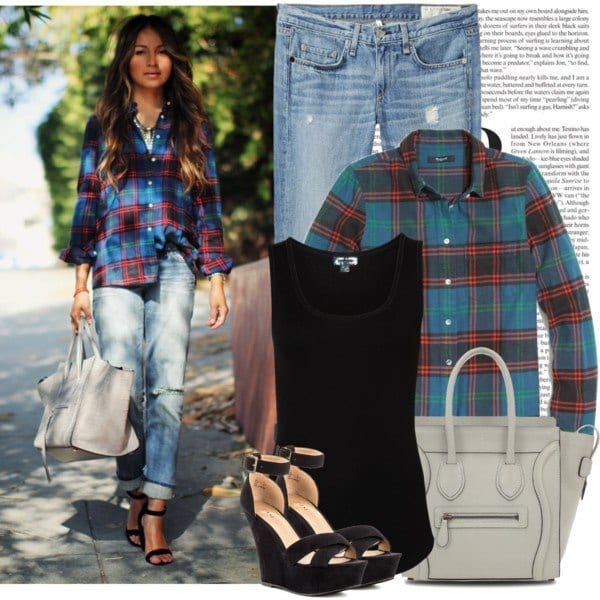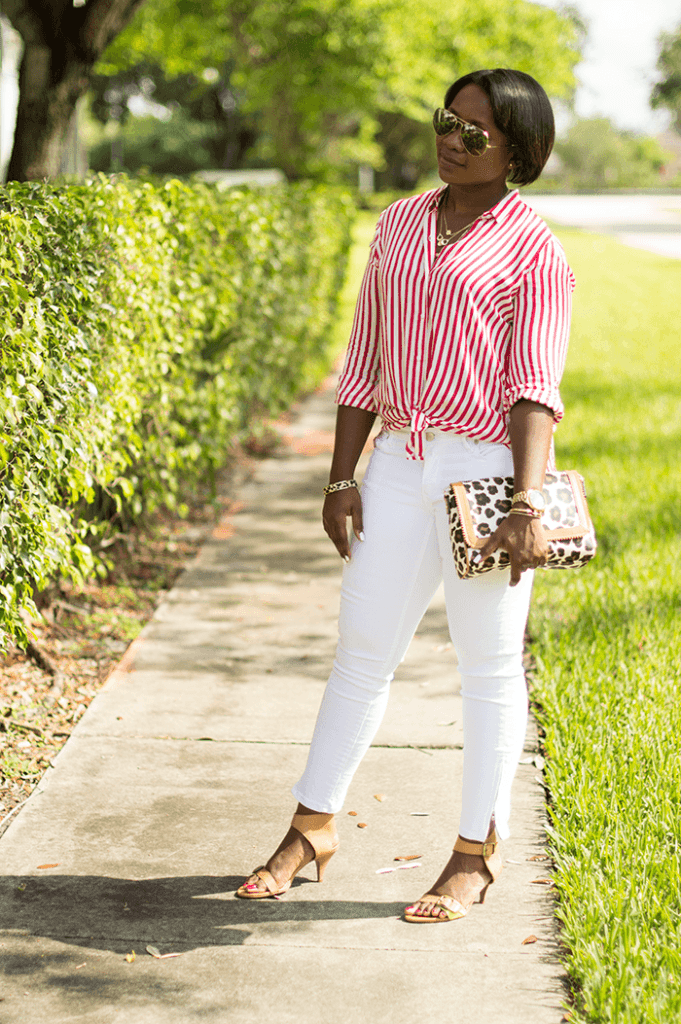 Source
↓ 7. Denim Overall Outfit Ideas
Denim works this way as well and is a very easy and trendy way to wear this staple casually. From school girls to holiday outfits, you can wear denim all over like celebrities do. Just find the best match and try to take the risk. You can get as many looks out of denim all over outfits as much you want.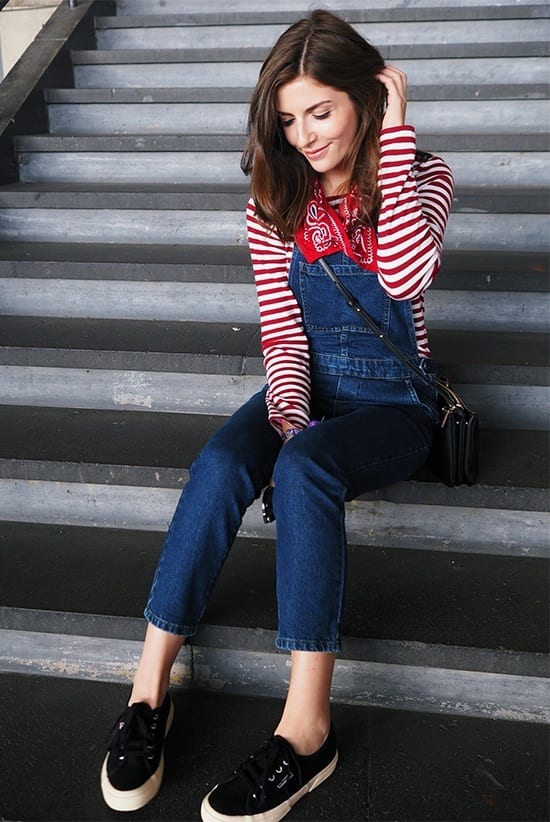 Love denim? Then you must have a look at these 32 beautiful denim dresses to inspire your daily fashion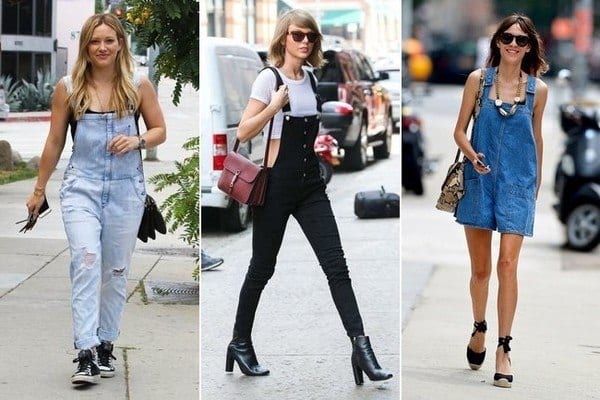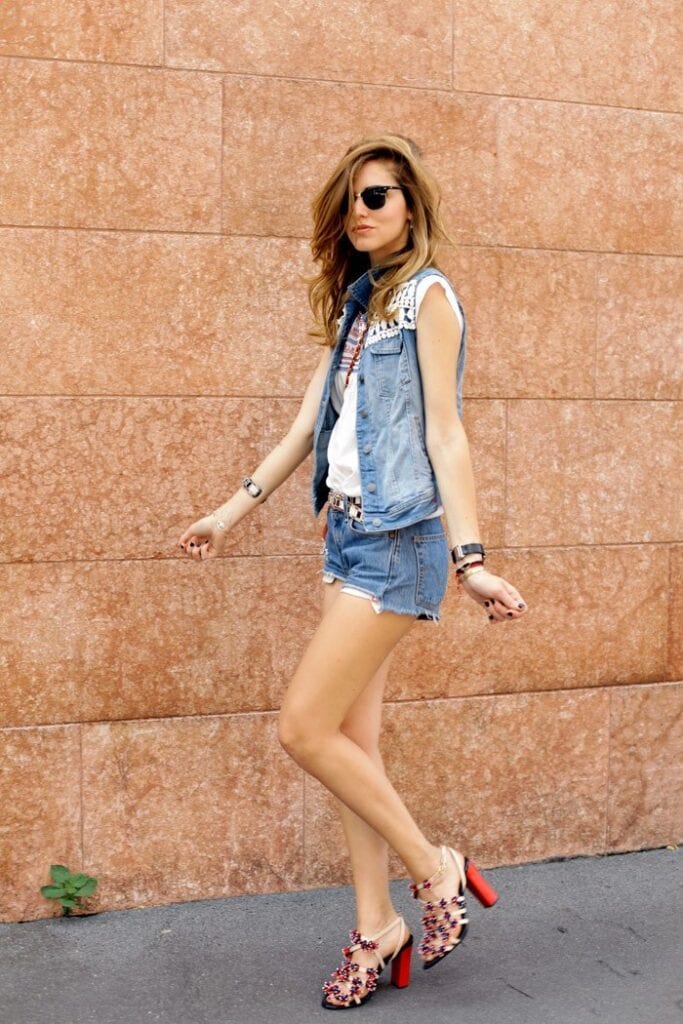 Source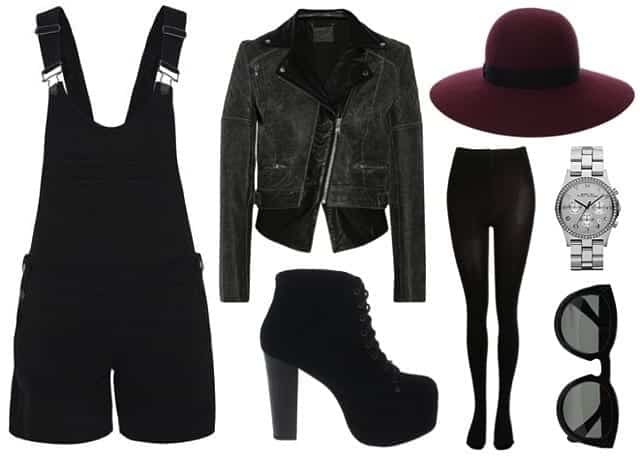 ↓ 6. Denim Accessories
This one staple is so excellent that anyone can carry it the way they want it. From shorts and skirts to colored and artfully printed styles. Jackets, vests, and overalls. You can take denim to a whole new and staggeringly broad level.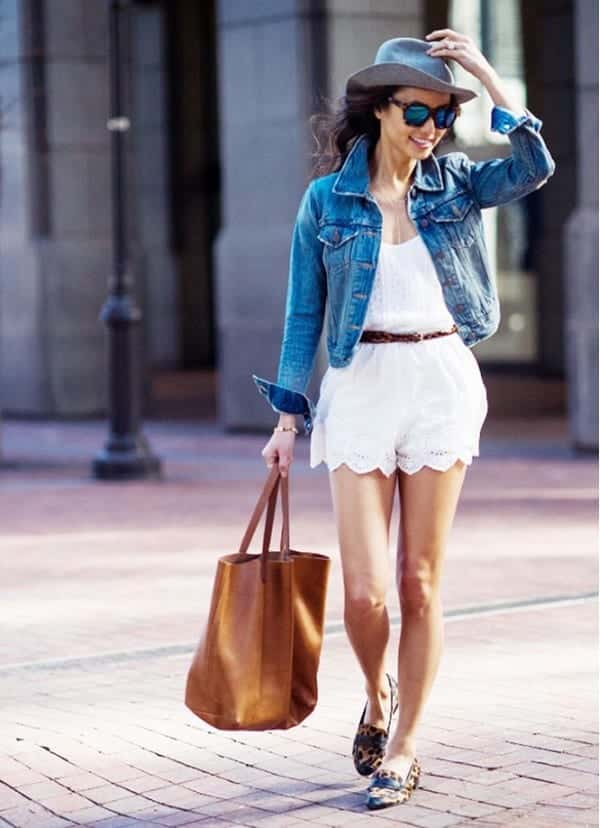 ↓ 5. Denim Shorts
Denim shorts are one of the easiest and most refreshing things to wear, and you can be playful with them as much you want.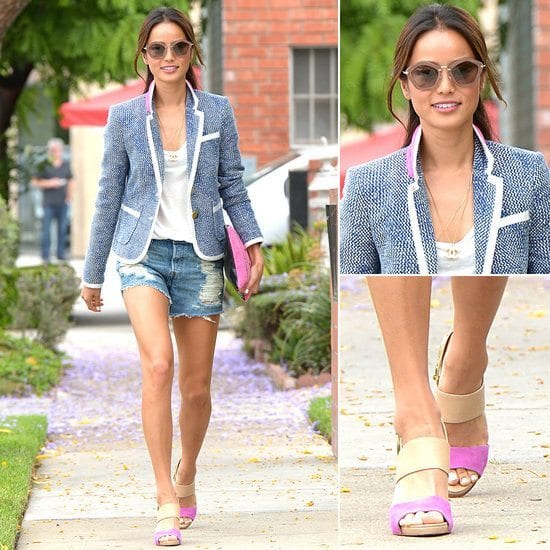 White on White is very classy and ethereal. White denim with White tee or button down looks, very sexy and attractive. You can try this look not only with shorts but with jeans as well.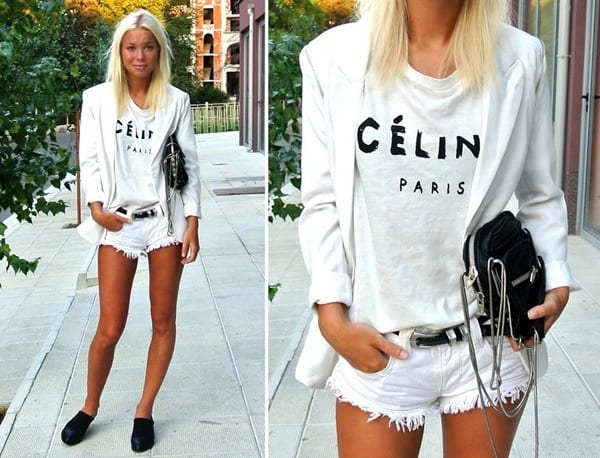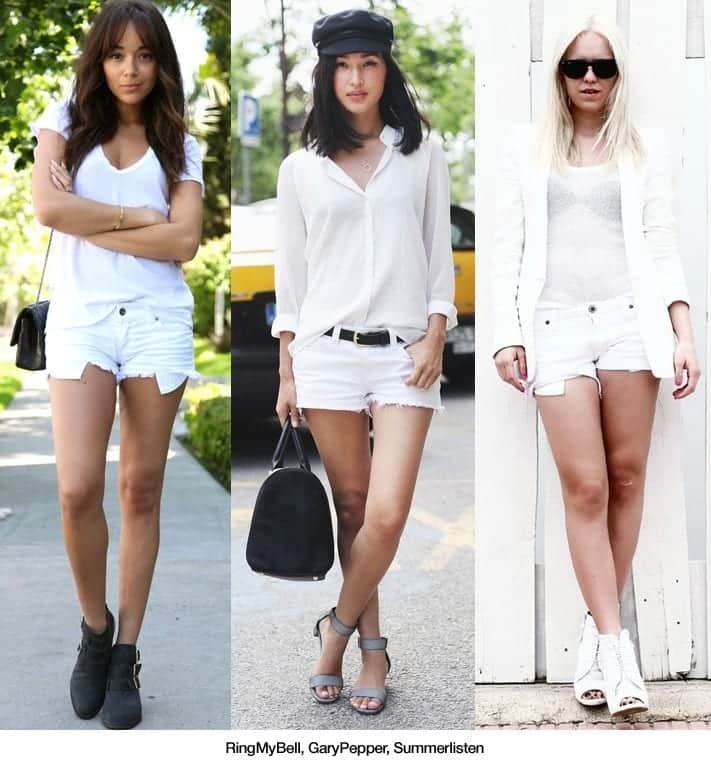 ↓ 5. Denim Shirts and Jackets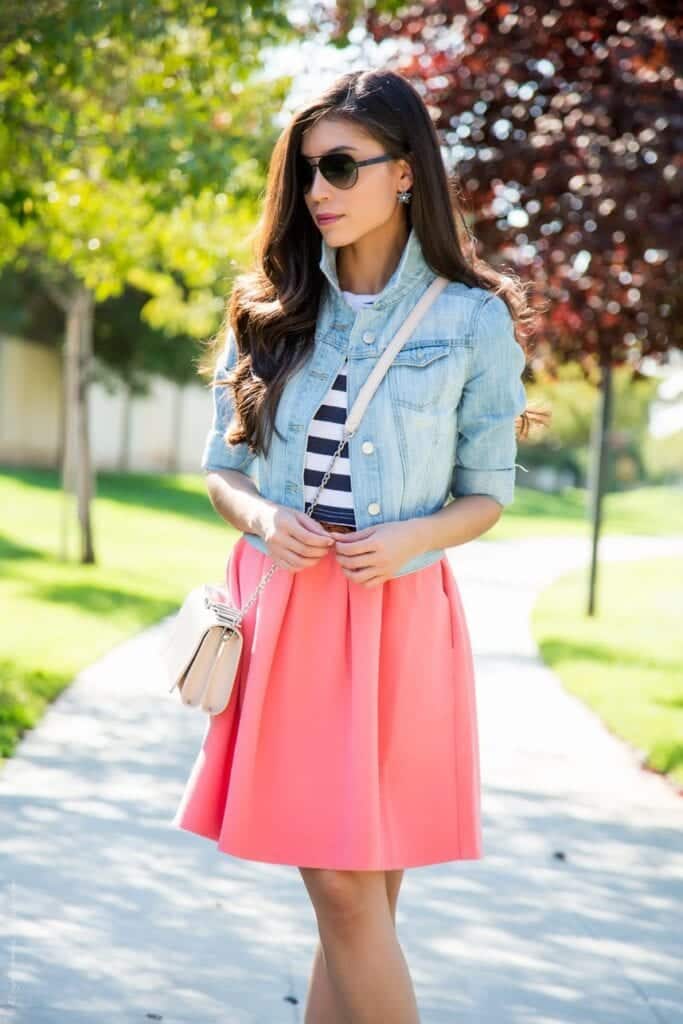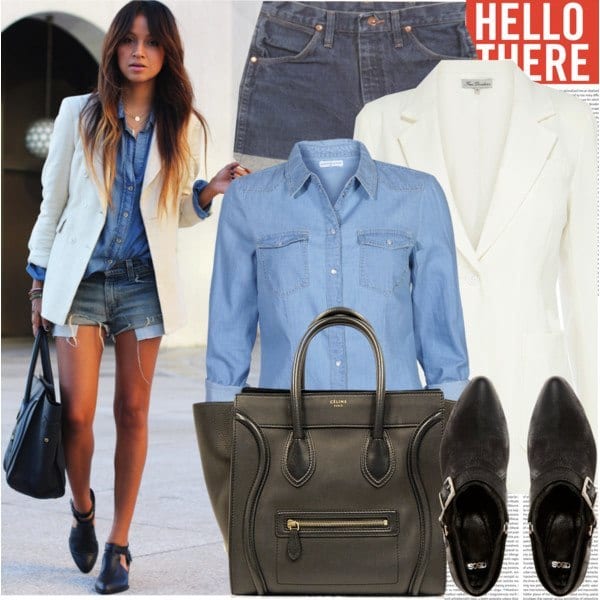 Source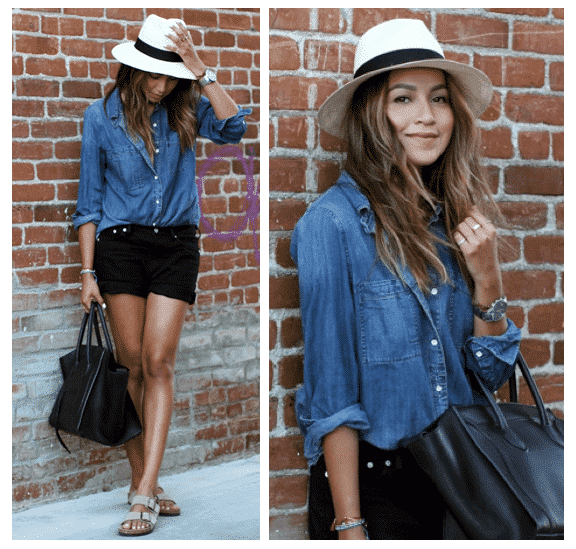 ↓ 4. Sequined and Glittery Skirt Outfits
Going to a fall party? Try sequined pencil skirts with a denim shirt or jacket, and you can rock this look.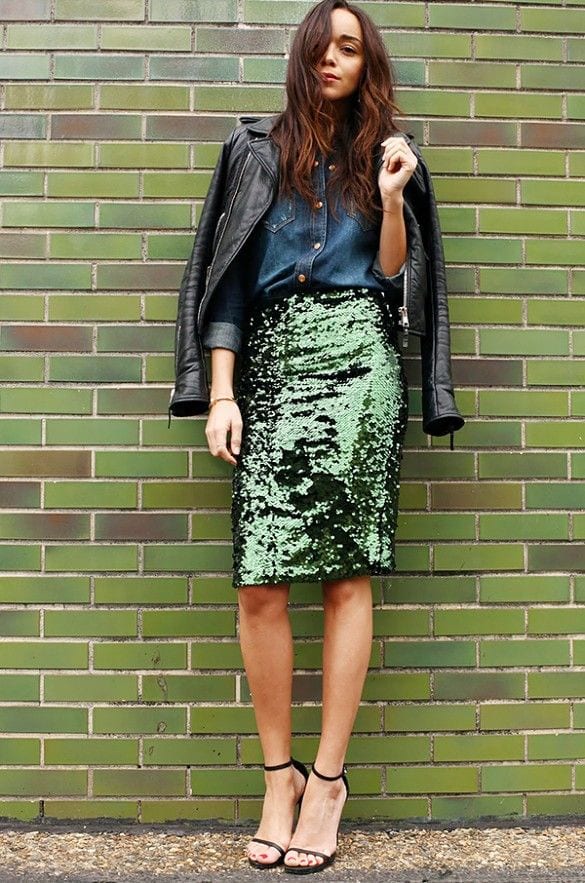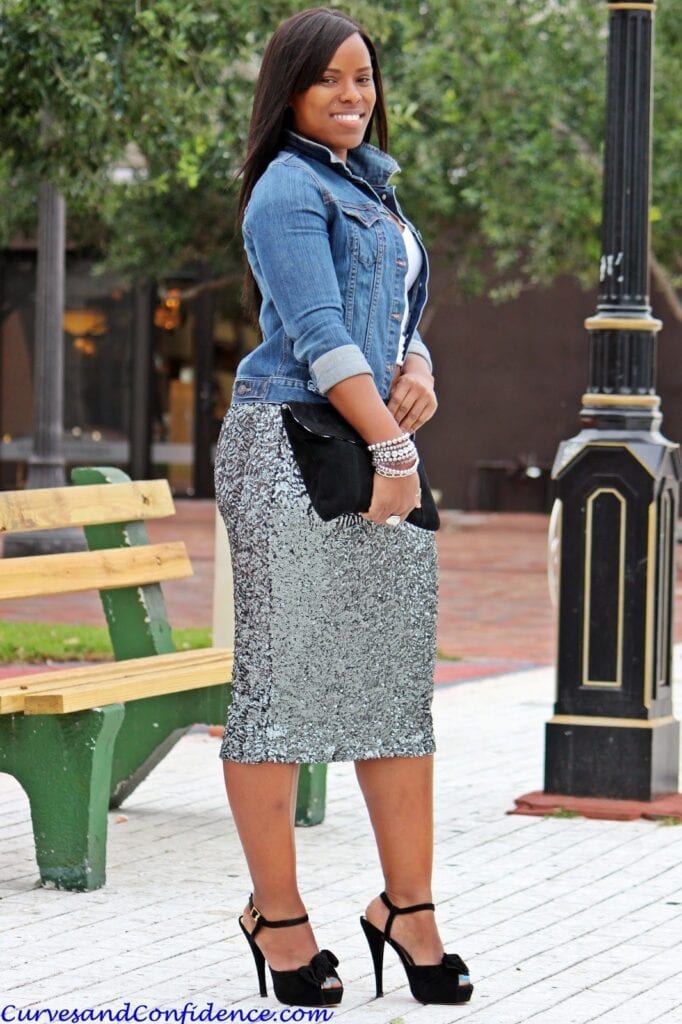 ↓ 3. Funky Sequined Jackets for Party
In fall or winter events, you can put on Blazers and Jackets to a fun level. From formal or sequined ones, from Whites to Prints, your dress can look funkier.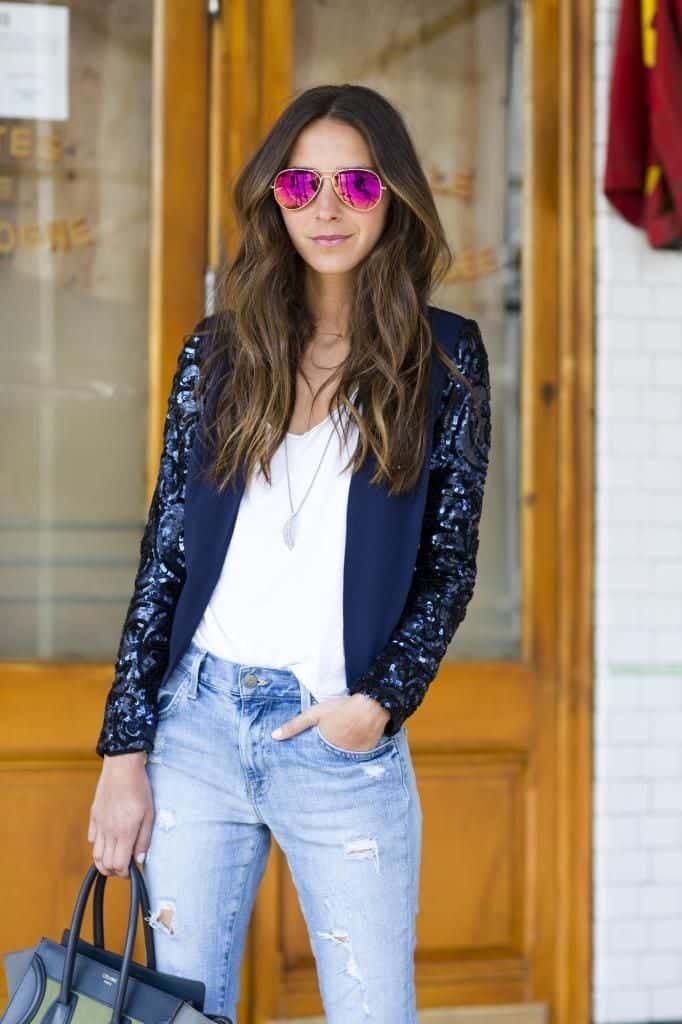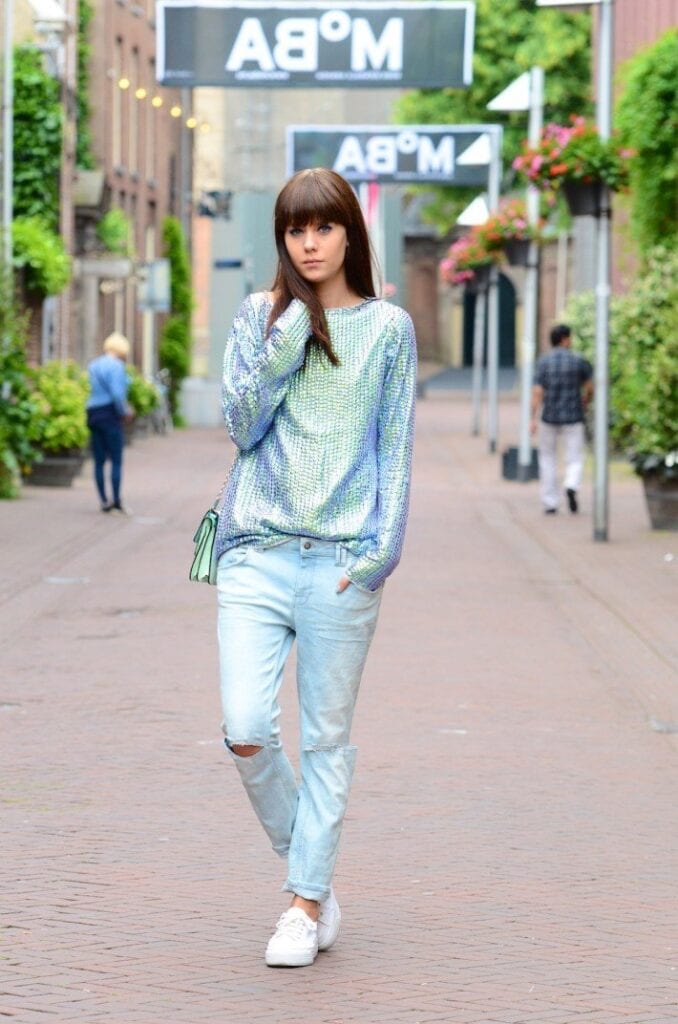 ↓ 2. High Waisted Denim Outfit
How cute does this floral top look with these high-waisted jeans?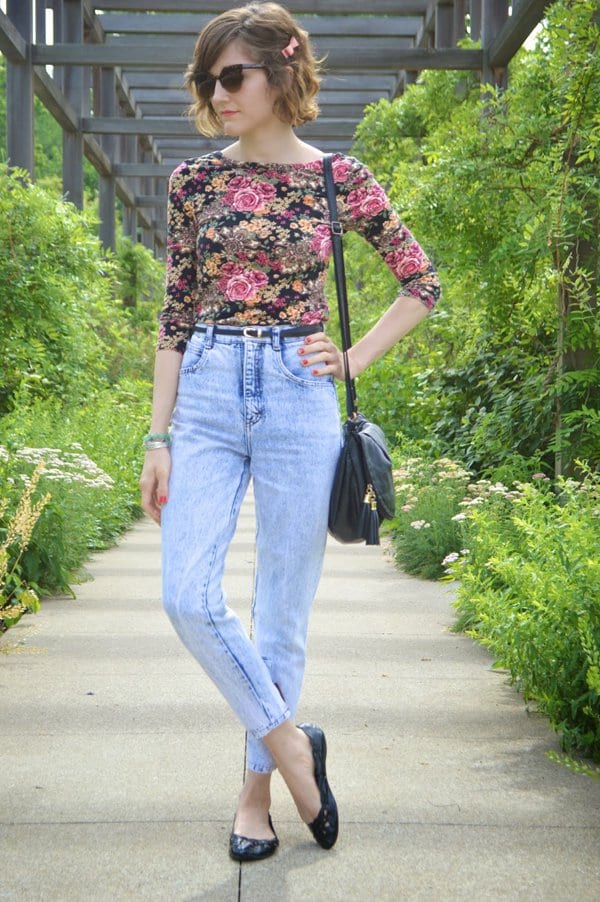 A high-waisted Ankle Skinny inspired by the classic 50s Capri style is perfect for Summer nights with a pair of strappy sandals. Finish the look off with hair in a mermaid-like fishtail plait or loose, carefree waves.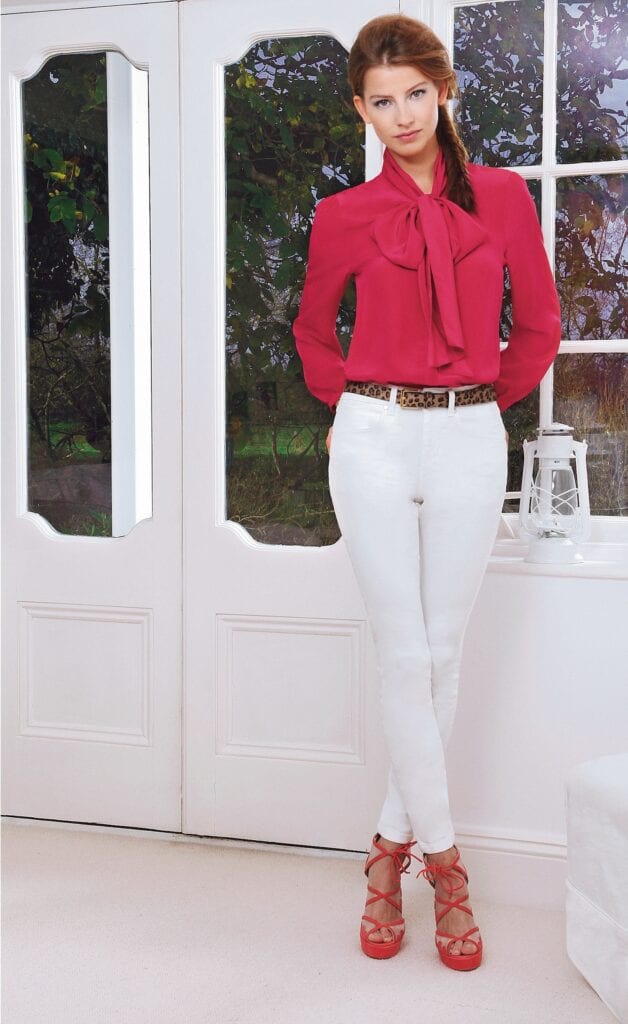 ↓ 1. Fall and Winter Outfit Ideas
The skinny jeans are always trendy and can be worn from one season to another. They go with absolutely everything else and are easy to carry. For fall and winter, the ideal footwear choice has to be the boots.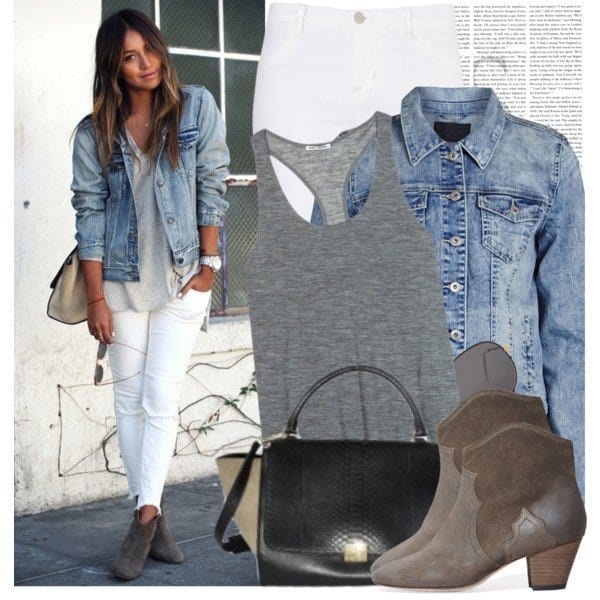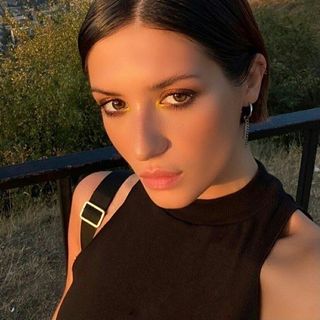 Avid reader and Fashionista. London Based freelance lifestyle editor