Outfits with Black Jeans– Every girl has a pair of black denim that they absolutely love. And why won't they? They're such an awesome base for any outfit, whether its formal or casual. The best thing about black denim has to be how it goes with anything and everything.
Try pairing your black denim with any shirt you own; it will definitely look fine. But fine doesn't do it any-more now, does it?
What to wear with Black Denims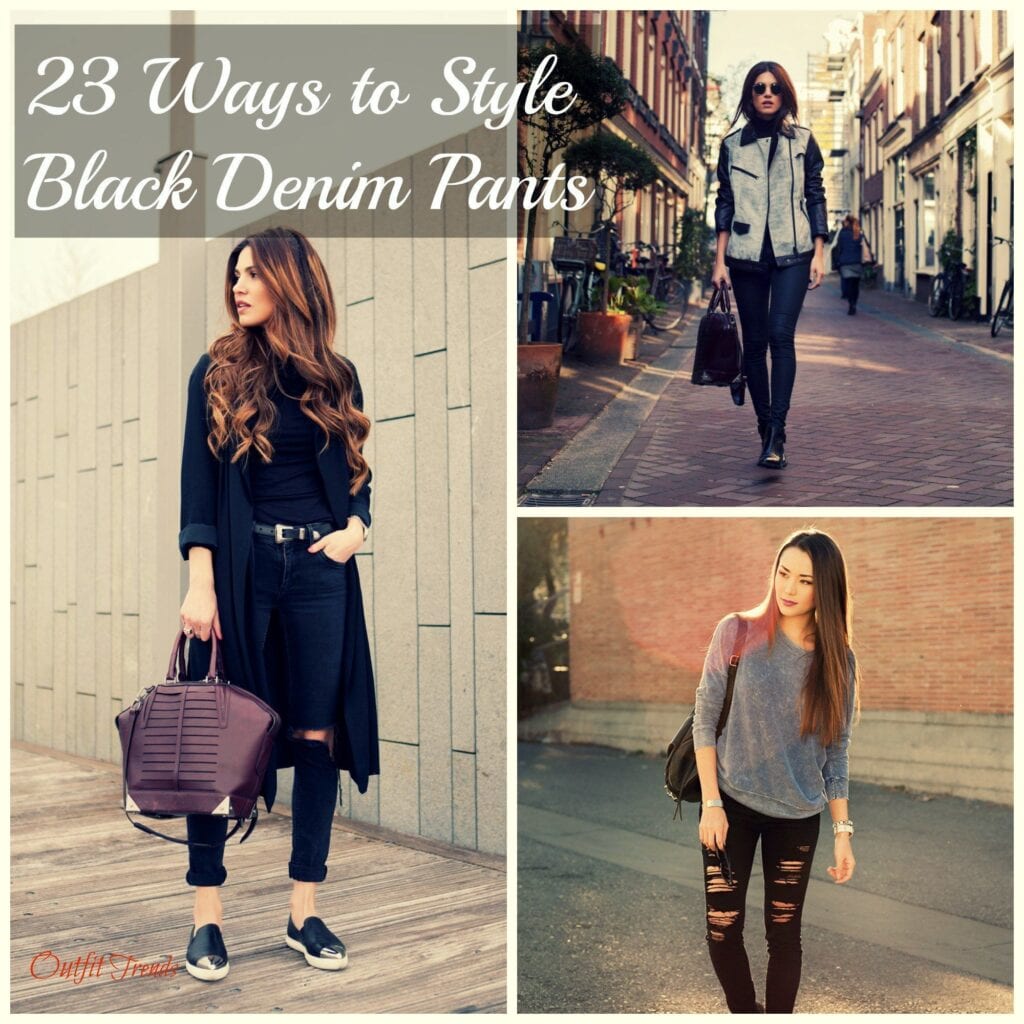 #23- The Casual Look
A grey sweatshirt is a perfect match with these ripped black denim. It's casual, it's trendy, and it's all the things we love. The high leather boots are the perfect accessory and complement the casual look.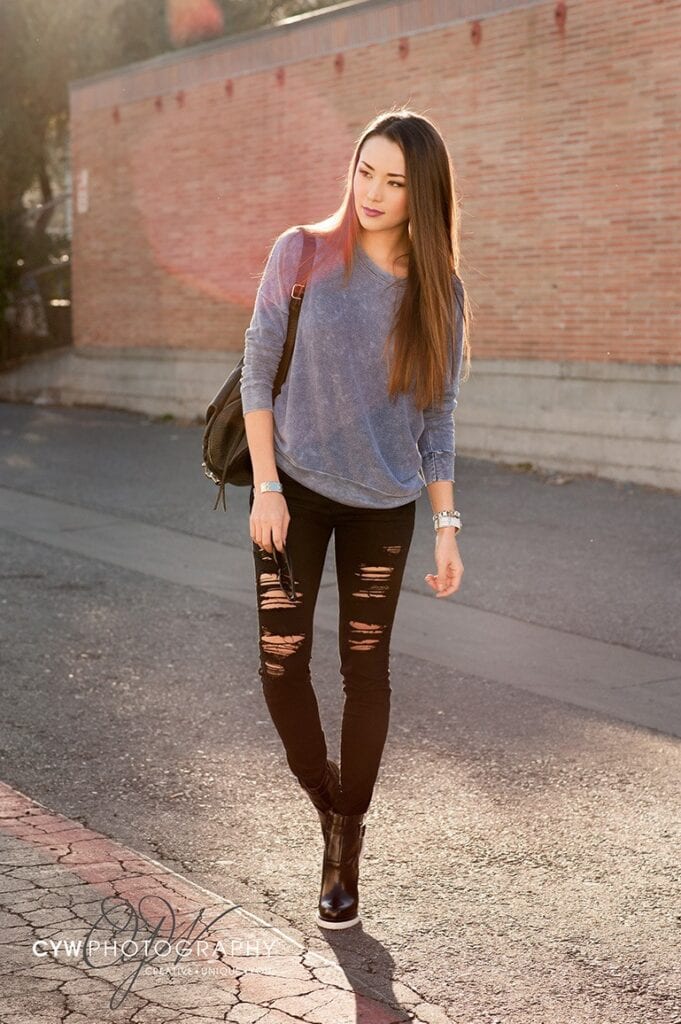 #22- The Black Layers
When it's winter, you want to layer up to stay warm. Grab your black denim, this time with a black shirt and a black overcoat, and you have created the chicest outfit ever. Now it's up to you to either carry a burgundy bag like so or go for a brighter color.

 #21- Street Style
Black jeans are great to create an edgy, thug look. Just pair your denim with a bomber jacket and black sunglasses, and you're good to go!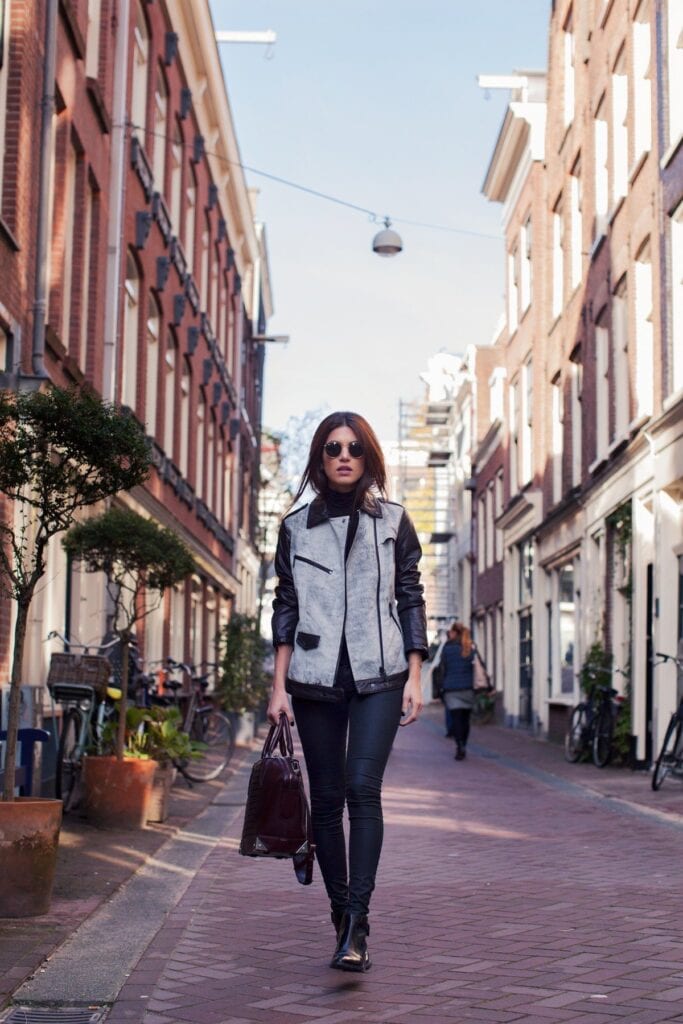 #20- Black & White – We all love white, and we all love black. Pair your black denim with a snow white over coat and create an awesome business-casual outfit of the day.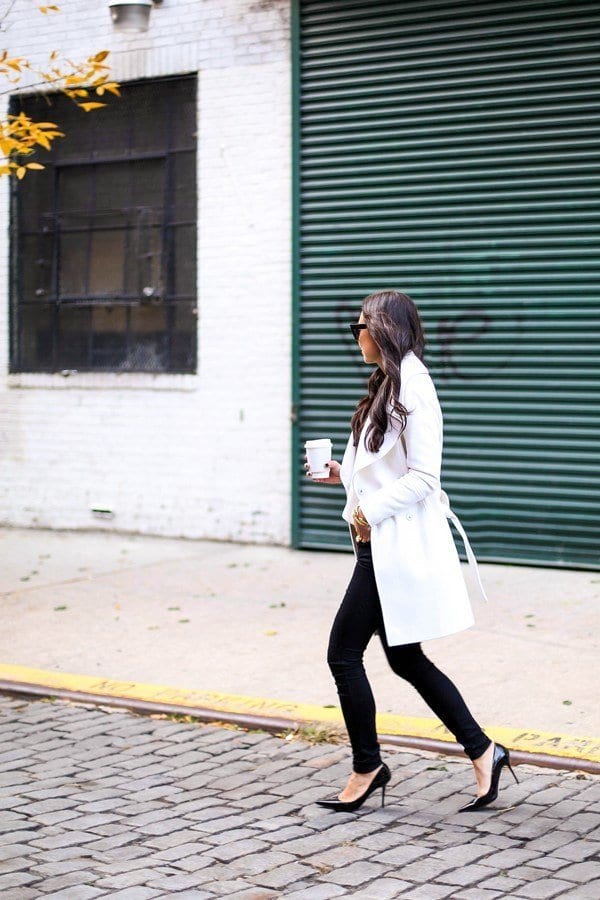 If you're looking for more trendy work outfit ideas, check out 20 Ideal Spring Work Wear Outfits.
#19- High Street Look
When headed out to run some errands pair your black denim with a black sweater and adorable floral boots. This high-street look is sure to turn some heads around!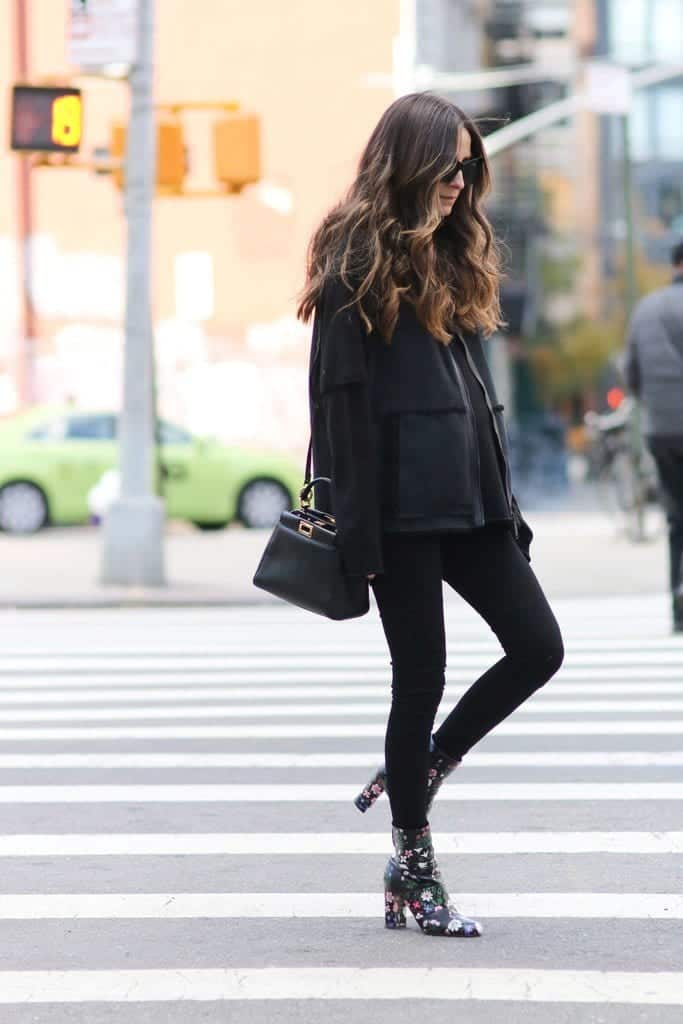 It gets hard deciding what to wear to college every single day. So to keep things simple, go all black with a trendy chambray jacket and cute sunglasses.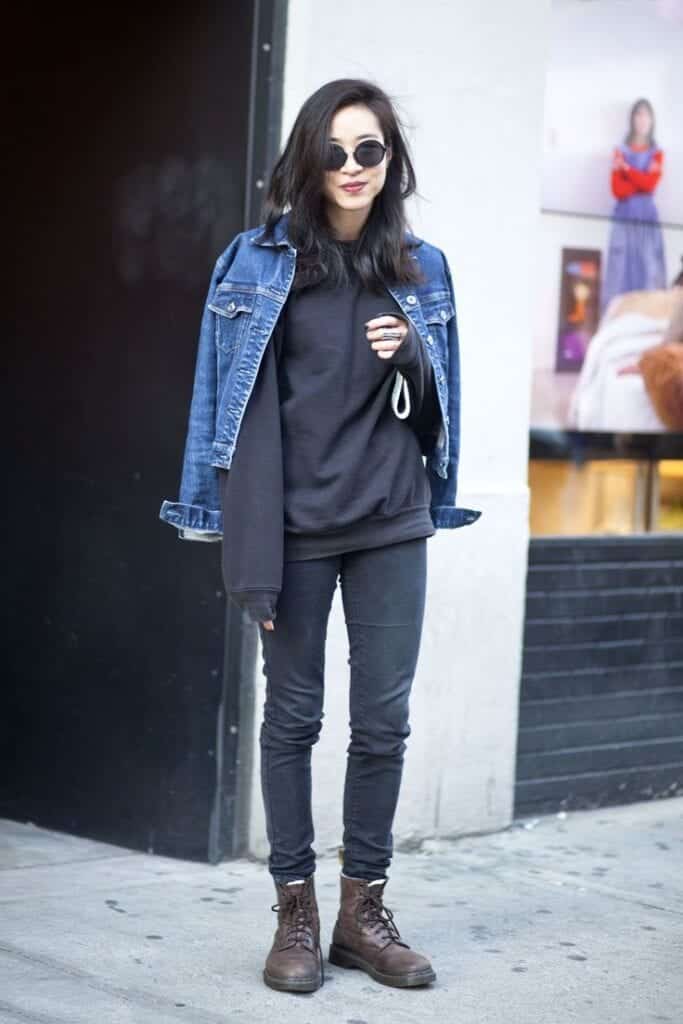 Going on a date but you want to keep it casual? This look is perfect for you!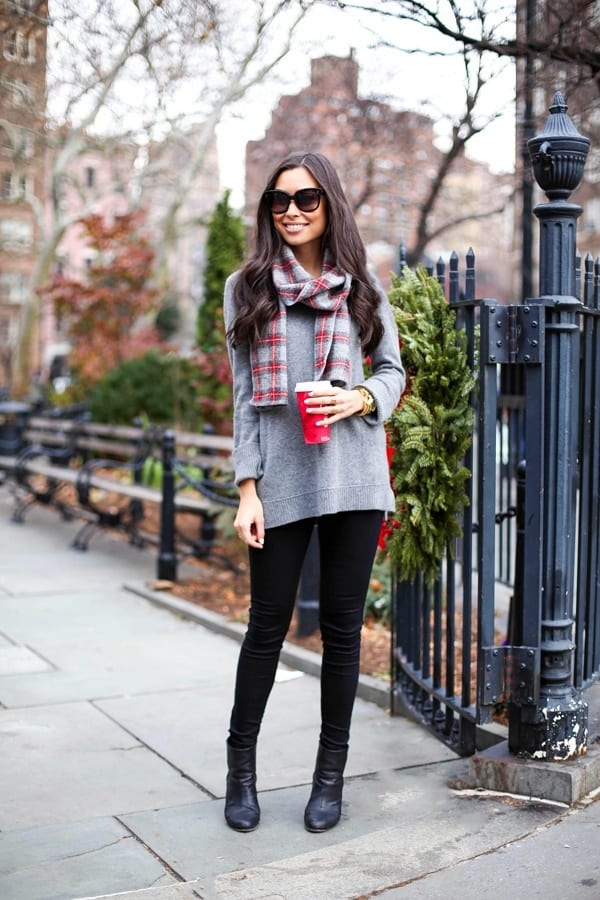 Looking for more cute date outfits? Check out Cute Summer Date Outfits.
#16- The Cute, Teenager Look
If you're in your teens, looking for a trendy look appropriate for your age; go for this casual and fun look.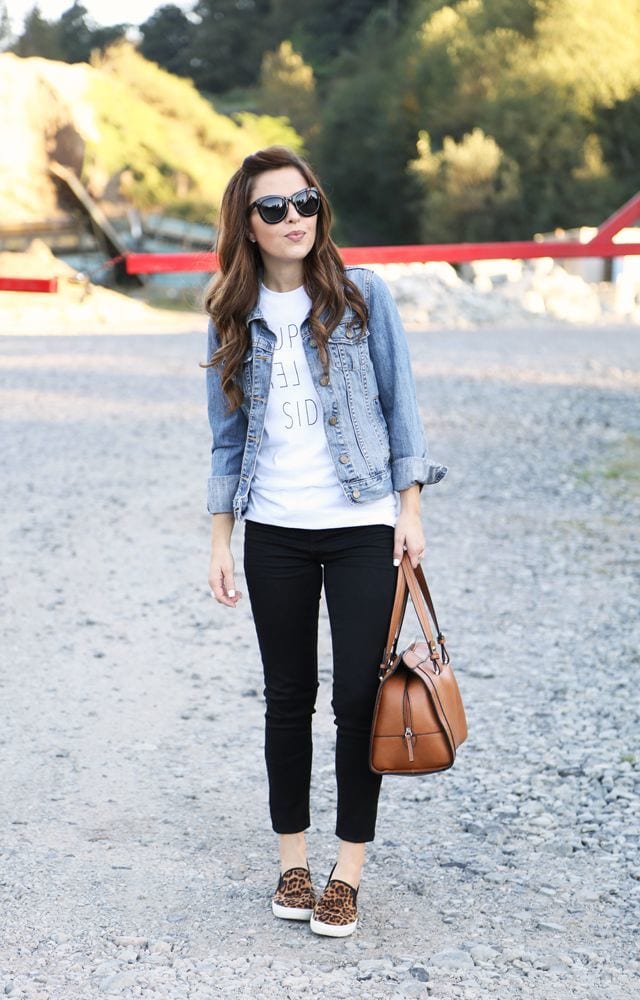 #15- Street Style

#14- Grey, White And Black
Who says grey with black and white is boring? Nothing is boring about this sexy outfit that oozes trendiness!

#13- Ripped Denim With Chambray Top
Ripped denim looks so great with almost anything. Pair it with a chambray top, and you're sure to look this stylish.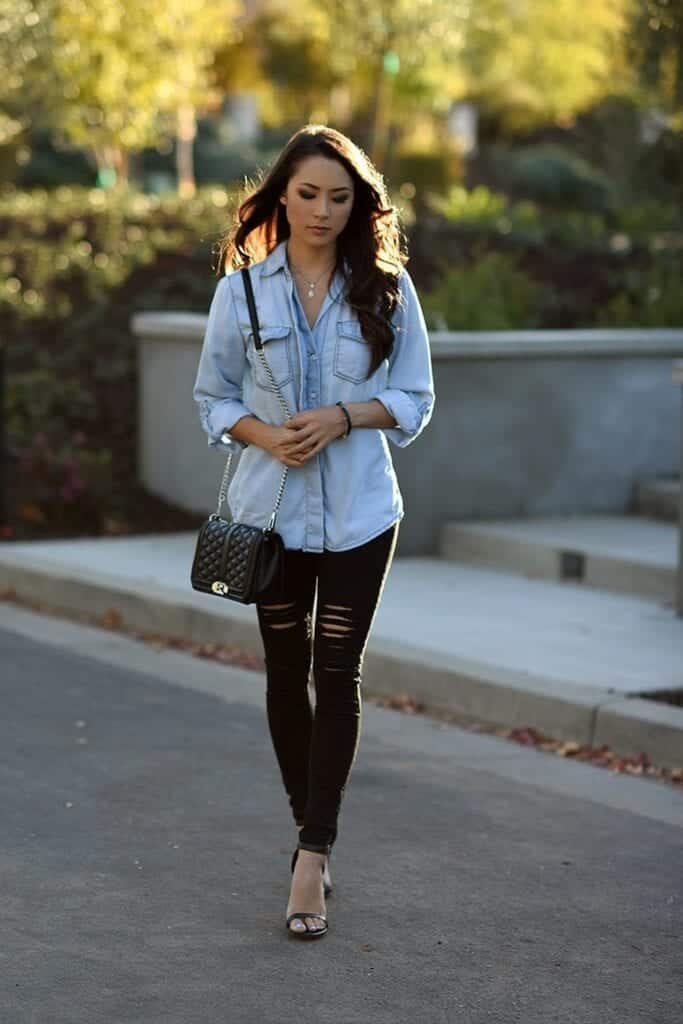 #12- The Gigi Hadid Style
Gigi Hadid, being a top supermodel knows how to dress it down. Her casual style is a must to copy!

#11- Pink And Black
Pink and Black are such a power combo! Your skinny black jeans will look incredible with this pop of color.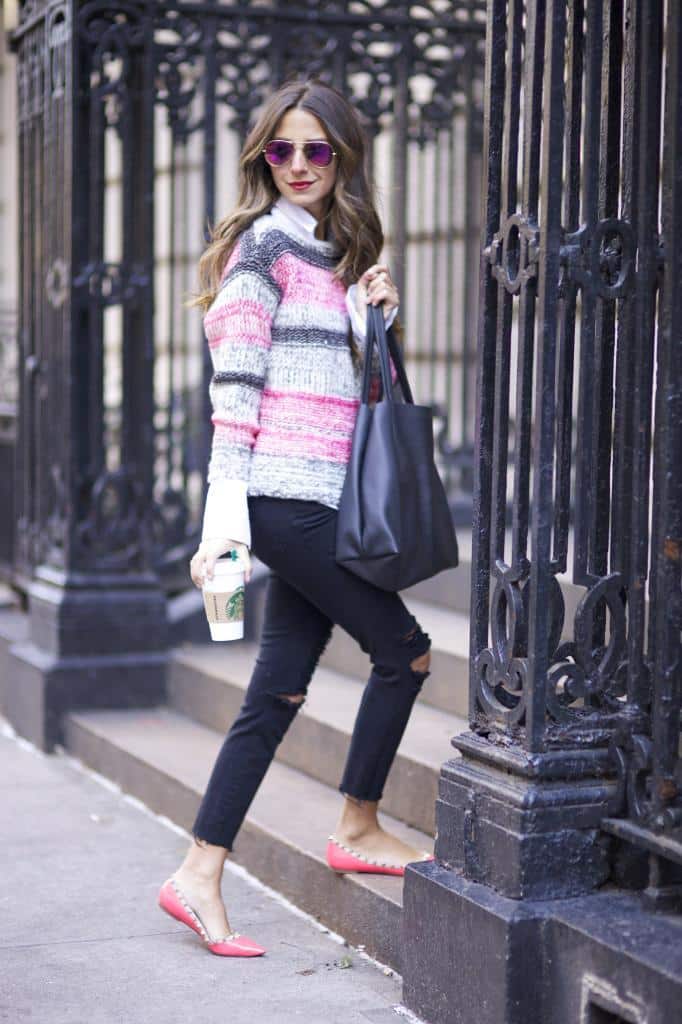 #10- The Fashion Runway – Hoping to wow someone? Grab a striped top with your black denim, and you're sure to wow that special someone.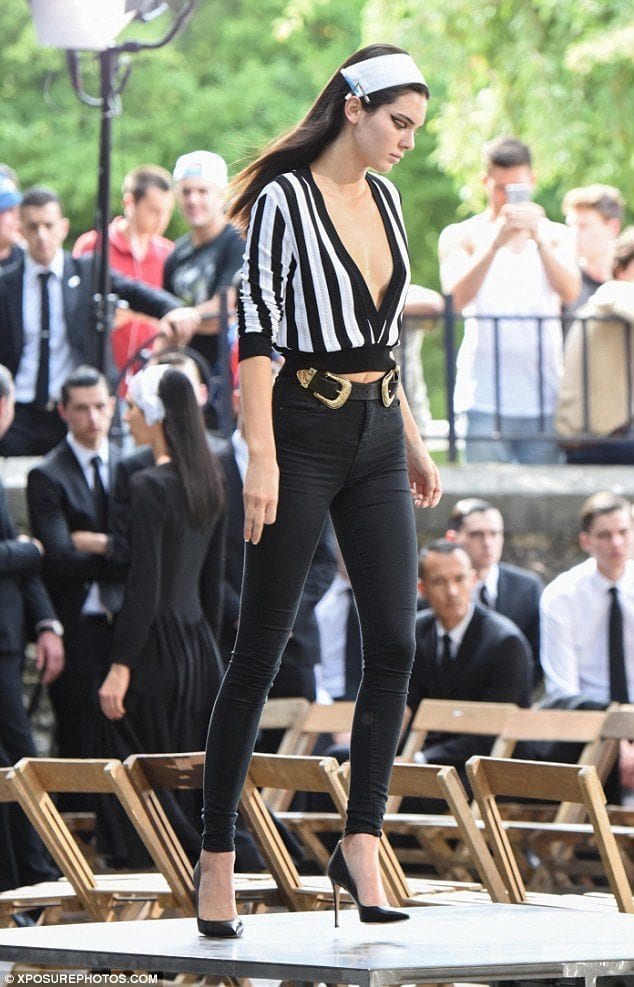 #9- Glitter and Black
You can spice things up with a black pair of pants with sequined glitter on it. And keep the remaining look simple with a plain white tank top.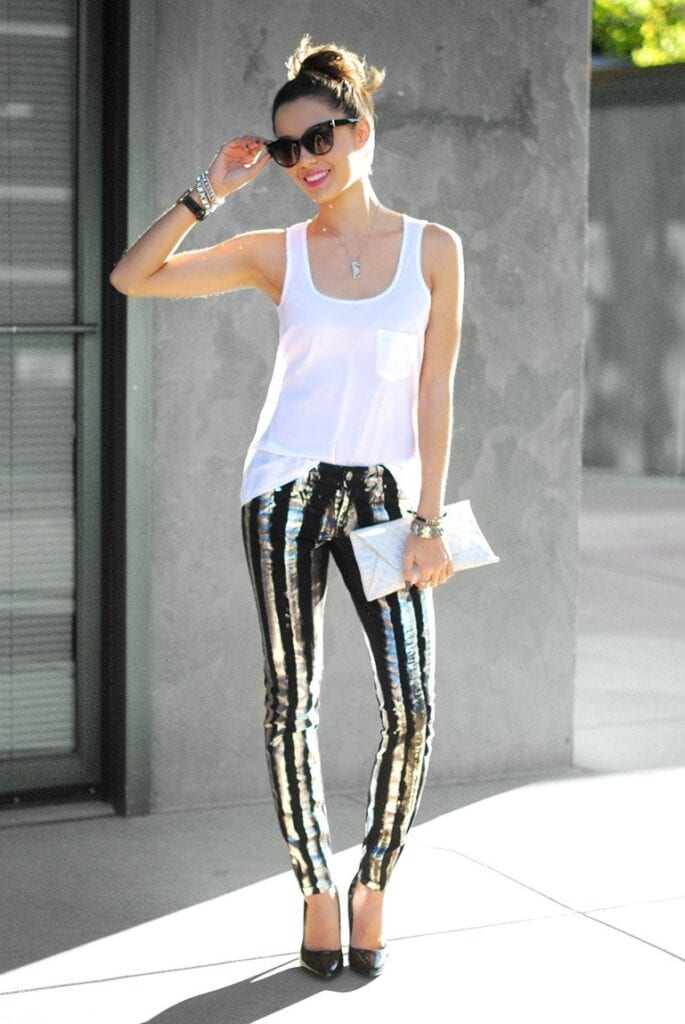 #8- The Hipster Look
We love this hipster look and it's retro feel with the grey crop top and denim jacket along with these high-waisted black jeans.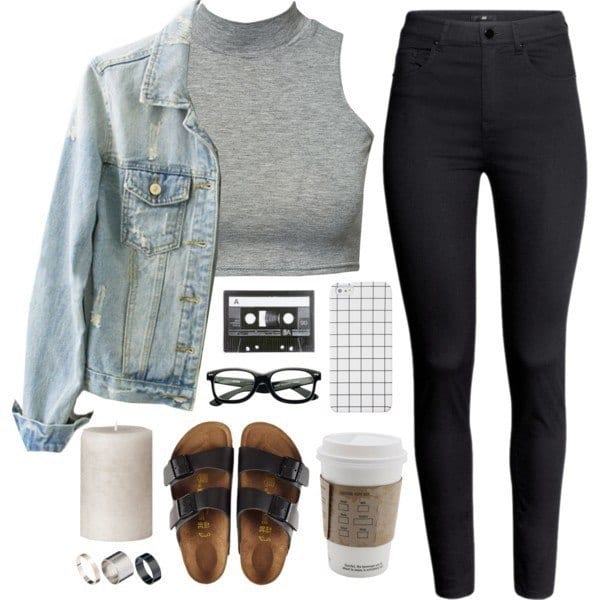 #7- The Cozy Outfit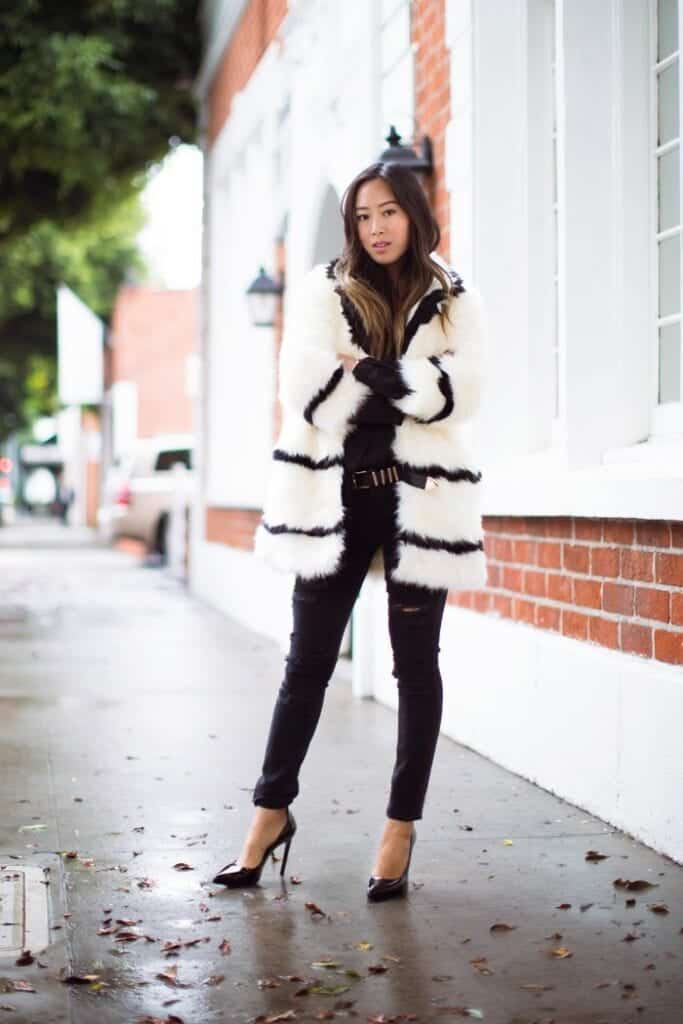 Looking for more cozy and comfortable outfits? Check out 20 Cozy Winter Outfit Ideas
#6- The Mysterious Look
There's something about black faded denim that creates such sexy, mystery. Recreate this look with a white plunging neck top!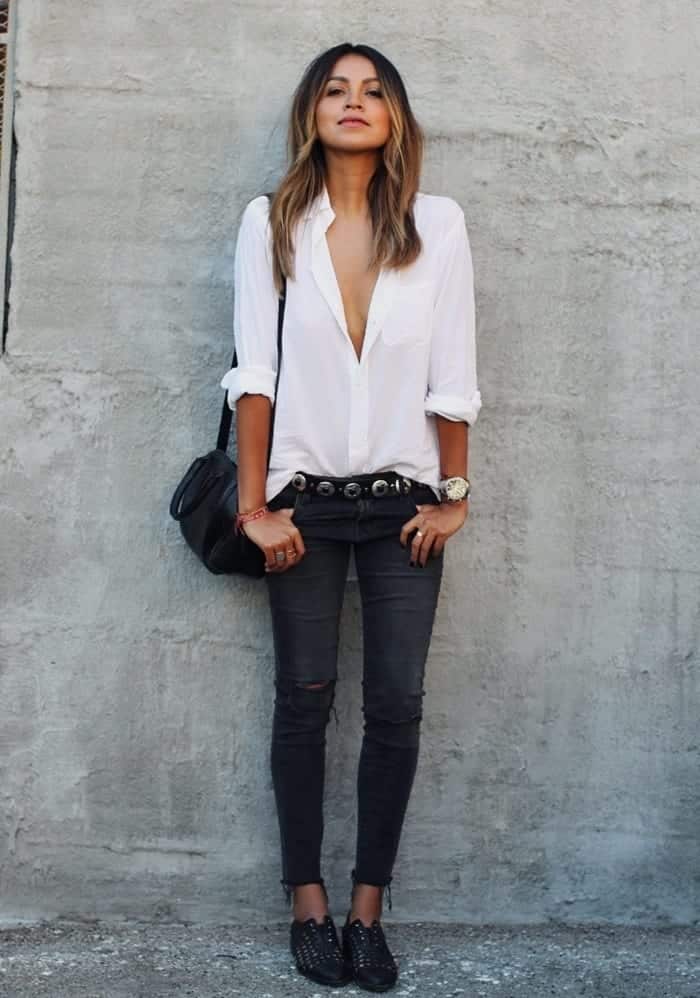 #5- The Bold Look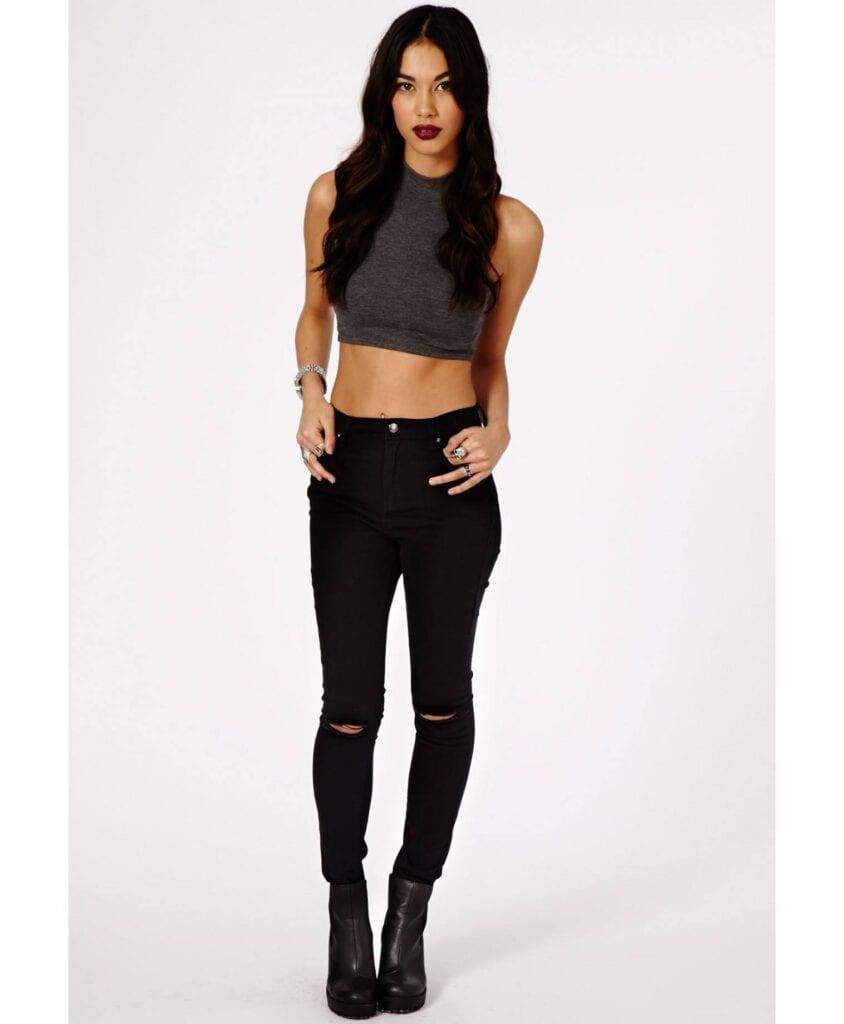 #4- The Leopard Print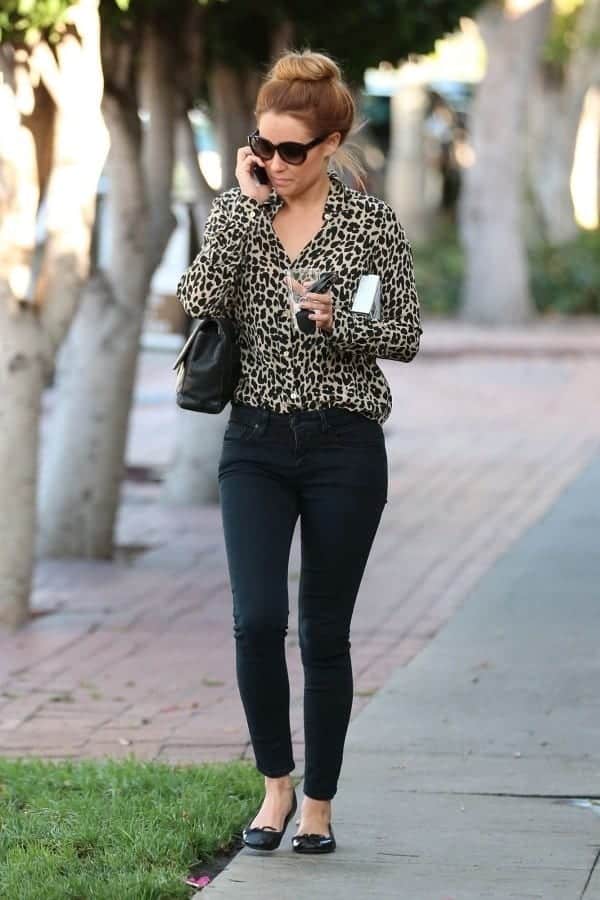 #3- The Flirty Look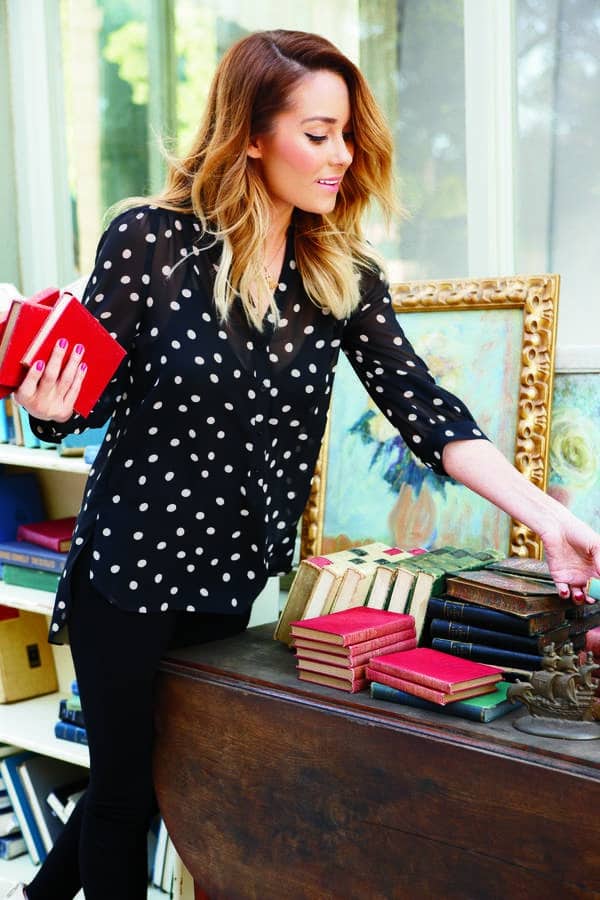 #2- Hot Casual Street Style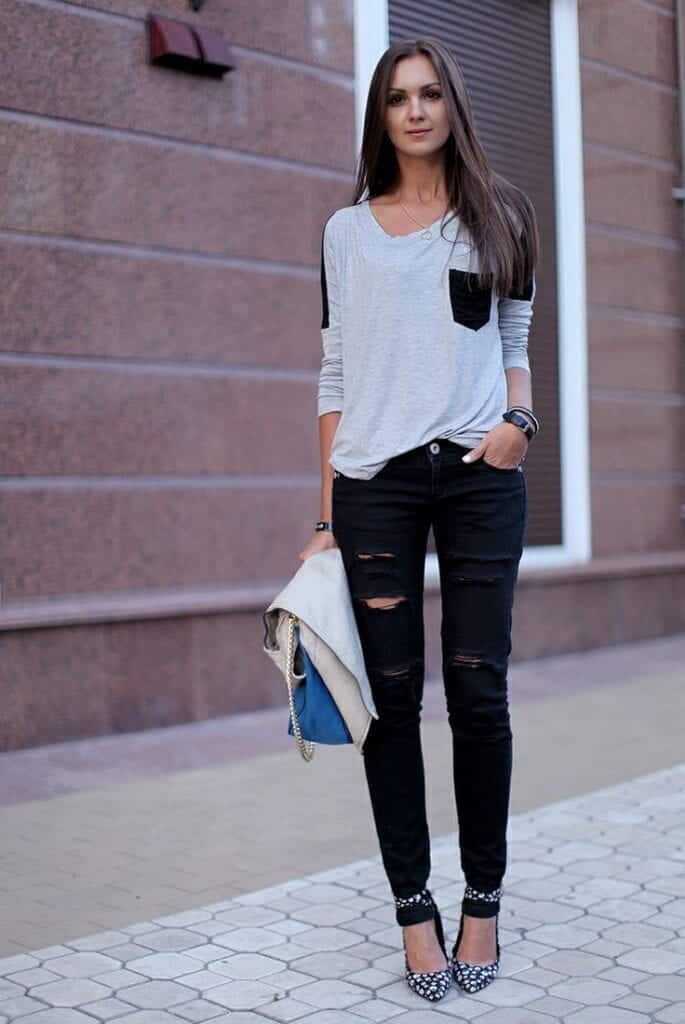 #1- The Perfect Fall Look