Jeans Outfits For Parties: Considering the events of the previous year, there could be a sense of excitement in the air, and any event—a dental appointment, a post-work trip to the local wine shop—might be grounds for festive clothing.
If you're more of a jeans girl, this doesn't immediately imply busting out the ballgowns. Instead, dressing up in imaginative, smart outfits can be as simple as one, two, and three. That is a pair of jeans, a blouse, and a pair of shoes that are appropriate for a party while remaining faithful to your denim traditions.
For your next exciting outing, whether it's an improvised picnic in the garden, a neighborhood walks with your man, or a long-awaited housewarming party for a buddy who shifted into his apartment, we've compiled a list of simple yet incredible informal jeans outfits ideas for parties. All of these costumes start with a timeless fashion staple. A pair of jeans.
What to Wear with Jeans for Parties?
I'm typically more elegant in my style. I consider myself to have a black-tie dress code. but last winter I became aware of how impractical most holiday outfits are.
Statement tops, with their larger-than-life shoulders and sleeves, may be inconvenient, and anybody who has attempted to sit in jewel-encrusted trousers knows how uncomfortable they can be. It all feels overwhelming, especially to someone like me who rarely does the most.
Meanwhile, your jeans, the perfect counterpoint to anything too glittery, are waiting to be worn with the beaded jacket, crystal earrings, or metallic heels you've been aching to try on.
Styling Tips
If you're wearing thin jeans, go for a longer-length blouse with some flow.
Make sure the top has decorations OR go for a peplum top, which looks great with a strong statement necklace.
An embellished top is required, and if your top isn't ornamented, your blazer must be.
For a blazer or vest, choose luxurious fabrics like velvet, jacquard, lurex, silk, fur, and lace.
A blazer, especially with longer length outfits, lends a lovely finishing touch to the look.
A blazer gives your shape more structure and allows you to show off your figure better.
Release a remark with your footwear, whether it's with a design, gems, feathers, or fringe.
Wear a footwear that isn't your run-of-the-mill pump.
Always accessorize with dramatic jewelry, such as rings, bracelets, earrings.
If your top is pretty embellished then wear minimalistic jewelry.
Wear darker denim as a matter of thumb because it looks more dressy and is easier to match.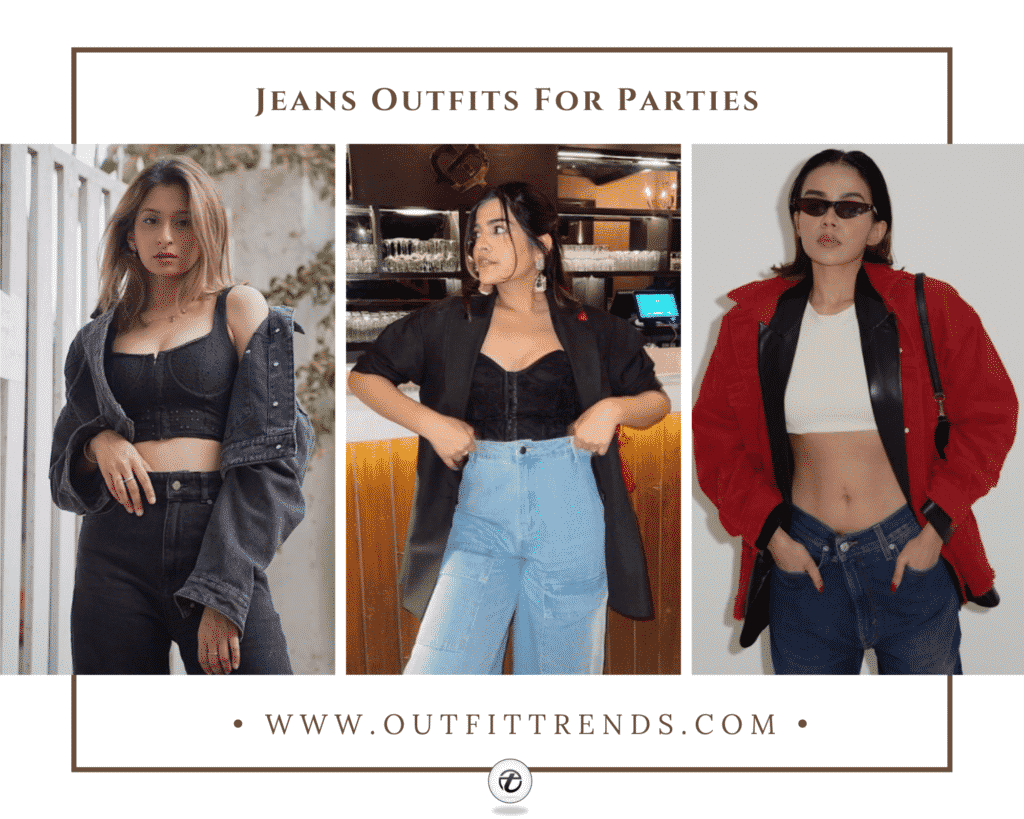 ↓ 20 – Hijaabi Outfit
Being a hijabi is not so easy as it seems, just to wrap a scarf around your head is not what its seems to be. We hijabis need to figure out a lot of things to make an outfit modest and very appealing at the same time. In addition to that , we need to follow dress codes as well and make an outfit worth the fit.
Dresses have been a true friend of hijabis for a long time. Be it a maxi dress or a knee-length dress. dresses make it easier for us to fit into the fashion world. To a party, you can wear a georgette knee-length printed dress. Along with a white inner because georgette is see-through material and you do not want that. You can pair it with wide-leg jeans or skinny jeans, both can work. Of course, and a nice colored hijab matching the whole look.
↓ 19 – For Bridal Shower Parties
Bridal showers, baby showers and all hyped events these days and people usually prefer wearing satin or silk on these events. Be it a maxi, a gown or a knee-length dress. you can pair it up with your skinny denim jeans. keeping the colors scheme alive just wear two colors.
If one pastel then the other one has to be achromatic or a solid. Wear accessories to pop out the look. Belts and heels would be great.
↓ 18 – Basic But No So Basic
This look is perfect for people who like to dress up really casually and stylishly. Not only that, comfort is the topmost priority for them, you can marry away this look by wearing white denim jeans a yellow cotton top. That's all it takes. Moreover, to add a bit of funk you can add a cross-body pastel bag. You are good to go!
↓ 17 – Achromatic
It is so effortless to style an achromatic look. Be it a day event a night or an evening, achromatic outfits make it easy for you if colors scare you. All it takes is a nice corset crop top paired with denim jeans and a crop denim jacket. In jewelry be minimalistic.
Wear small gold studs, a necklace, some rings and a bracelet. You can wear this to a friend's birthday party or a date with your loved one.
↓ 16 – Summer To Winter
For a day out in Fall, this outfit is more than perfect. Can be worn to a beach party in the fall. Usually, people love to celebrate their happiness at the beach so if it's in winter, in this way you can wear this outfit to that party.
A cotton candy scarf top, a black jacket and our most favorite wide-leg denim.
↓ 15 – White Tones
White tones are worn very often in the spring season or in summers. For people who are afraid of wearing bright colors, this outfit is definitely for you guys.
For a bridal shower party, a brunch, or a graduation party of your friend, you can wear this outfit. A corset puffy-sleeved top with blue denim, way too easy to carry and comfortable.
↓ 14 -Desi Touch
For girls who like to wear denim but keeping their desi roots as well. I have come up with this really cute and stylish outfit idea. A slit long dress with skinny denim jeans. Very much loved by the people of Asia. You can wear this look to your farewell party, welcome parties, Eid parties or you can also wear it at a friend's birthday party.
Secondly, you can pair it with ethnic jewelry to make it a little more stylish. Like earrings, rings, anklets, etc.
↓13 – Sequin
This sequined shirt, leather bag, and black stilettoes look low-key elegant and highly bossy when worn with black jeans. These glistening pieces, when paired with dark-rinse jeans like these, reflect the mood of the season without being too overt. Would look fantastic with geometric jewelry, such as a square ring.
↓12 – Denim On Denim
A " Canadian Tuxedo look" as known as denim on denim look has been worn by teenagers a lot from the past years. This year is all about denim on denim looks. Influencers, fashion bloggers have portrayed so many options for us to style in denim on denim looks.
This outfit looks extremely appealing and bold. Denim ensemble is a wonderful way to achieve a relaxed yet fashionable look.
↓ 11 – Funky Look
One of my favorites, very funky and bold outfit to wear to any event that you can think of. A black bra top with pastel princess sleeves and a pair of blue denim. that is all it takes to style like the hottest person on earth.
For jewelry go heavy but manageably heavy. Wear heavy earrings and stilettoes to balance out the whole look. You are ready to have an amazing night out.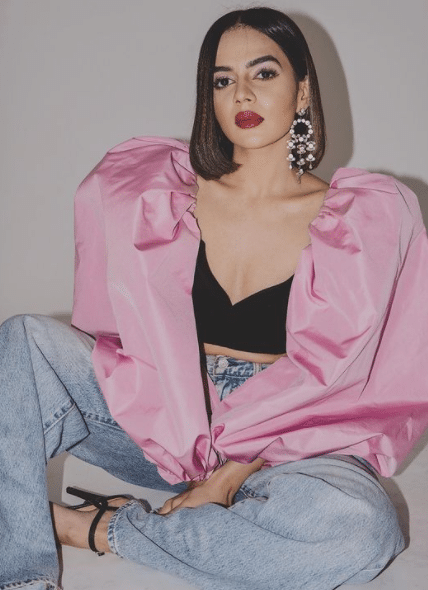 ↓ 10 – Patterned Outfits
Animal Prints look so good if you go to a night event. Denim and these tops are a win-win situation for you because it makes you look so stylish and you are all comfortable at the same time.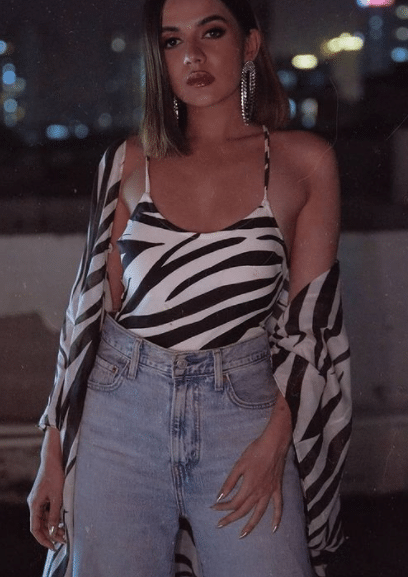 ↓ 9 – For New Year Parties
New year's Eve parties are full of excitement. people are excited to experience what the new year has brought for them. It's a very happy vibe kind of a night. A gray long cardigan, a pink faux fur crop top and your wide leg denim jeans would be perfect for a new year's eve celebration.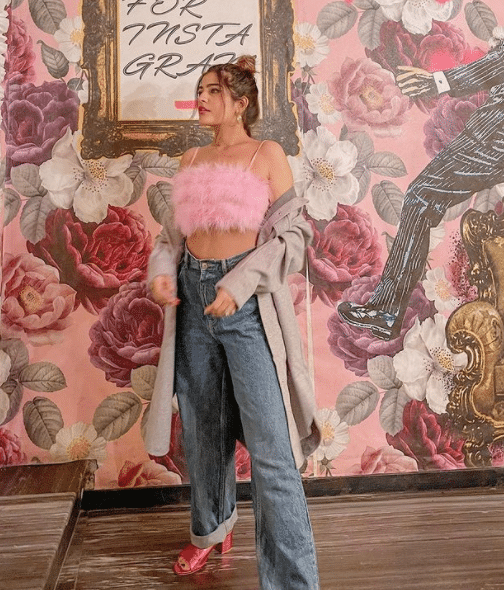 ↓ 8 – For 90s Themed Parties
If you look closely at the fashion trends of the 1990s, you'll notice that they were all about large studs, mom pants, dungarees, plain shirts, rock band T-shirts, matching separates, cat eye spectacles, chokers, and, of course, crop tops.
This is often what is expected of you if you are attending a 90s themed party. You can easily combine a few of them – and you're good to go. Plus, because most of these are making a comeback. Like oversized shackets and leather apparel.
I'm sure you already have them in your wardrobe. You don't need to do anything for this event. simply dress up, turn up, and dance to some throwback music.
A basic white crop top paired with oversized shacket and low-rise jeans. with a mini shoulder bag and cat-eye spectacles.
↓ 7 – For Formal Office Parties
If you usually go to work in blazers or suits, show off your fashion sense in sumptuous separates that fit to a tee.
An inventive topper for a plain white top, slim-fitting denim is a festive and office-party acceptable short-length blazer in baby pink. This minimalist holiday office party dress would look great with a crystal-encrusted watch and dazzling earrings.
↓ 7 – For Casual Office Parties
This is how to stand out from your dress-wearing colleagues at the holiday office party this season if you work in a casual or creative business. Black slim-fitting jeans strike the perfect balance between dressed up and dressed down, and their dazzle is perfect for the holiday season.
Meanwhile, a striped blue grey sweater adds refinement to the outfit, making it very trendy from head to toe. You could wear velvet loafers with this suit, but for a more mature look, we'd go with metallic or nude high heels.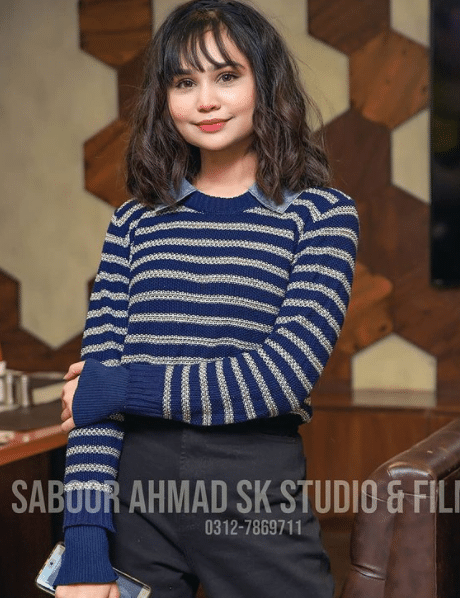 ↓ 6 – For A Day Out
On those days when you don't have time to go home and change before the evening Party, here are a very classy boyfriends jeans ensemble that works well for daytime and beyond.
Wear a basic shirt or lightweight blazer over your Boyfriend jeans and a small tweed jacket that hits just at your natural waistline, as shown below. This style may be dressed up or down with sharp high heels or basic loafers or ballet flats.
This is a lovely outfit that would be appropriate for denim-friendly days at work or weekend shopping with pals.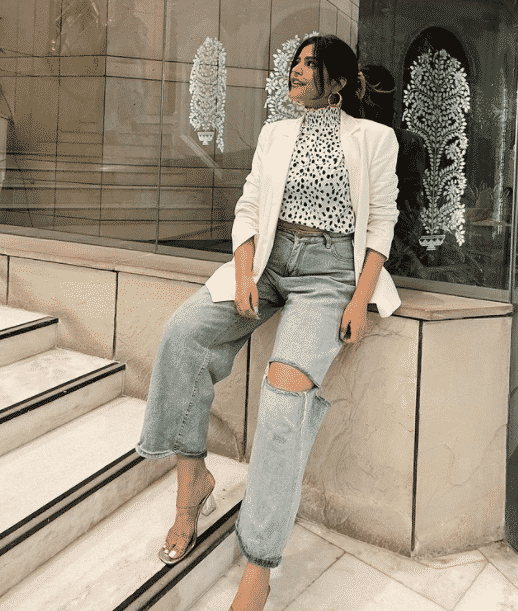 ↓ 5 – For Cocktail Parties
Going out for a drink? Match a festive red velvet blazer with figure-flattering skinny jeans and your go-to ankle boots for an effortlessly elegant look. If you like, you can choose a longer jacket to conceal your hips, or a cropped version to show off your lower body.
To draw attention upward and balance your overall look, add fantastic accessories around your face. Try a pair of gilded chandelier earrings, a pendant necklace, or a gilded, slender scarf wound around the neck numerous times.
↓ 4 – For House Parties
Strike the right notes of comfort and style for casual winter house parties in unfussy separates that are stylish, easy to wear, and touch on current trends. That black going-out top you've worn a dozen times will suddenly look new again, when you pair it with winter's essential flare jean silhouette.
Add a sparkly belt and a cute pair of low heels, and you're all set to get the party started. A black leather jacket, or a cozy faux fur coat, would be a great topper for this outfit.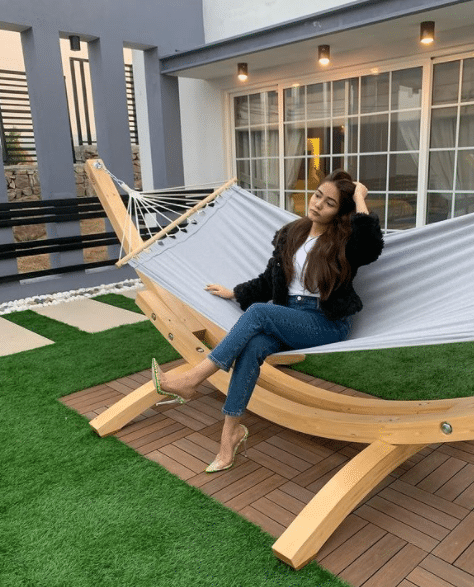 ↓ 3 – For Birthday Parties
Birthday parties, in my opinion, are the easiest to dress up for because they almost always have a theme. The only thing you need keep in mind is that it is not your birthday, therefore you are not required to steal the show.
Interesting combinations include a crop top and skirt, ripped jeans and shirt, one-piece bohemian dress, hot pants or thin jeans with a leather jacket, and so on.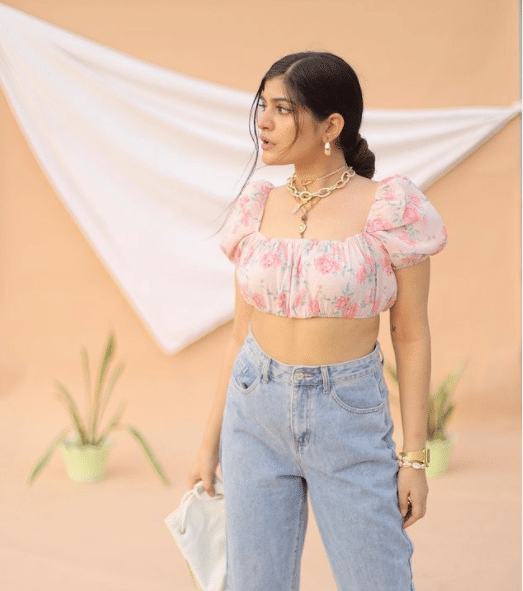 ↓ 2 – For Plus Size Women
In today's denim trends, we noticed that the most versatile styles for plus size jeans are boyfriend jeans, mom jeans, wide-leg jeans, and straight jeans. To make the look more fashionable, pair it with green wide-leg jeans, a graphic T-shirt, and combat boots.
To keep the look classy, put on a pair of sunglasses. You can wear this look to a brunch party and also on a girl's day out. Chill with your friends in a garden or a lake view park.
↓ 1 – Where To Buy Best Jeans Outfits For Parties?
You can buy some good pair of jeans from here: Buy here
To know more about jeans check this out : Click me
FAQs
1. Can I wear jeans on parties?
Ans: If you're wearing thin jeans, go for a longer-length blouse with some flow. Make sure the top has decorations or go for a peplum top, which looks great with a strong statement necklace.
2. How can I look stylish in my jeans outfit for party?
Ans: Whatever style of jeans you prefer, there's a method to make them seem as professional as you want. These stylish people can dress up any pair of jeans with easy methods like adding a blazer and heels or mixing a graphic top with a more refined jacket. Don't be hesitant to take risks, try new things, and change things up.
3. Do jeans make you look fatter?
Ans: High-rise jeans, on the other hand, are nothing to be afraid of when worn correctly and can help you look instantaneously slimmer. This works because a well-fitting, higher-rise denim elongates the lower body, making you appear thinner to the eye.
4. What jewelry goes with jeans?
Ans: A strand of pearls. Stacked bangles. Layered necklaces, some long or chandelier earrings.
5.Which kurti should I pair with jeans?
Ans: After you've decided on a short kurti, you can choose a pair of trousers to go with it. Simple, straight kurtis look fantastic with black or grey denims, however heavily patterned or embroidered kurtis call for more toned down denims in light blue.