What to wear in Ukraine? Ukraine stands out with its rich cultural heritage, a plethora of cities to visit, from Kyiv the enchanting capital of Ukraine to Odessa – the seaside resort place to be. Ukraine offers a highly diverse amount of activities to do when traveling there, including both cultural and historical adventures as well as youthful nightlife opportunities. In order to make the best of your visit to Ukraine, it is essential to pack properly. To find out what to pack, keep reading.
When traveling to Ukraine, you are not limited to one city and one place, this country has a lot to offer and each location will be vastly different from the other. Kyiv is the capital and is definitely worth visiting. Odessa can be found on the south end of Ukraine, it borders the Black Sea and is a must to visit during the warmer months. Lviv is a cultural gem tucked away in the very Western part of Ukraine and although doesn't give access to the beautiful Black Sea, still offers a unique and inspiring experience as it is often compared to Paris.
How to Pack for A trip to Ukraine
Here are some tips that will help you pack for Ukraine:
Weather in Ukraine ranges greatly, during the winters Ukraine get very cold very quickly and packing warm sweaters and puffer jackets is essencial. During the summers you pack light, its very hot.
Transitional seasons in Ukraine are the most beautiful, and have the most manageable weather. Prefferably pack pants, a jacket, and a light top. Have outfits which could be adjusted throughout the day, a jacket or cardigan is essencial as it is easy to take on and off with the comming and going of the strong yet fleeting winds, which are common throughout this time of year.
Kyiv and Odessa are great party cities, if you are visiting and will stay over the weekend chances are you will find yourself at a party so pack something that sparkles! Here are some Garden Party Outfits for inspiration.
Ukraine has a lot to show for itself, there is a high variety of monuments, churches, and rynki (markets) which you would benefit from visiting. So to answer the question for what shoes to pack to Ukriane? Definitely take some comfortable sneakers, because chances are you will be walking a lot.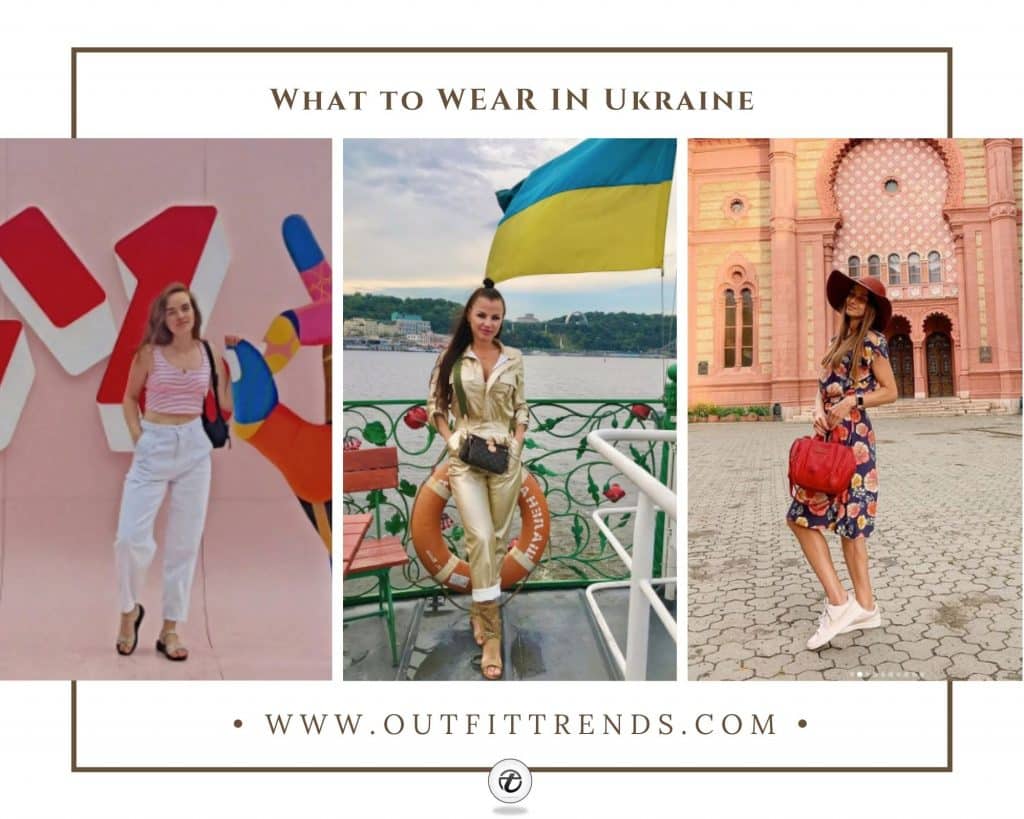 12 – Ukraine Beach Day Outfit
For beach day, keep it simple with shorts and a tee. Other beach essentials include sunglasses, sunscreen, a swimsuit and a cover-up.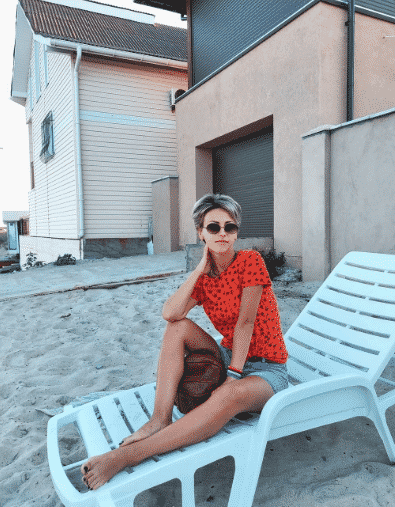 11 – Hiking in Ukraine
There are plenty of places to go hiking in Bali and printed jumpsuits look great in such landscapes. For the shoes, either go for flat espadrilles or sneakers. One tip is to wear your sneakers when hiking but keep your extra shoes (heels, espadrilles, booties or any shoes of your choice) in your backpack for the pictures. If you're a fan of hiking, do check out these Summer Hiking Outfit Ideas For Women.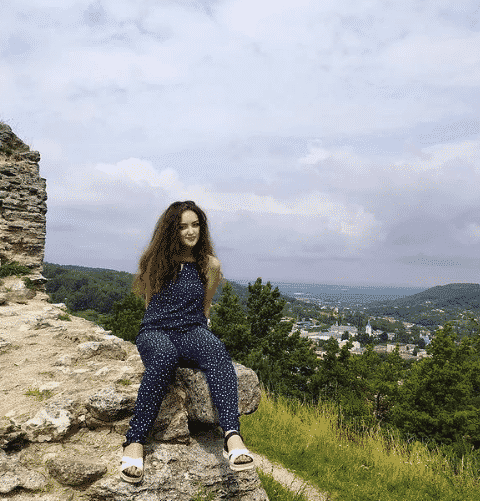 10 – Ukraine Boat Party Outfit
If you're going to Ukraine in Summers then you must plan a boat or yacht trip and for that, I highly recommend this look. A stunning metallic jumpsuit! And of course, a sleek ponytail is not just stylish but also a practical option here because it allows you to look composed and well-dressed in the pictures, something you won't get if you leave your hair open.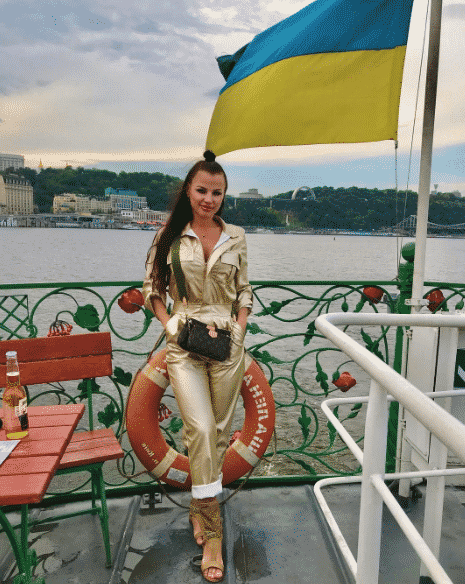 9 – Winter Outfits in Ukraine
If you're traveling to Ukraine in Winters, the weather will often be below the freezing temperature, anywhere between 0F and 32F can be expected. January is especially the coldest month in Ukraine when you won't just experience freezing temperatures but also some really strong, harsh winds. So if for some reason you're going to Ukraine in winter, you need to pack lots of thermals, scarves and jackets that will keep you warm. Here are some outfits from Ukraine winters that you can use as inspiration when packing: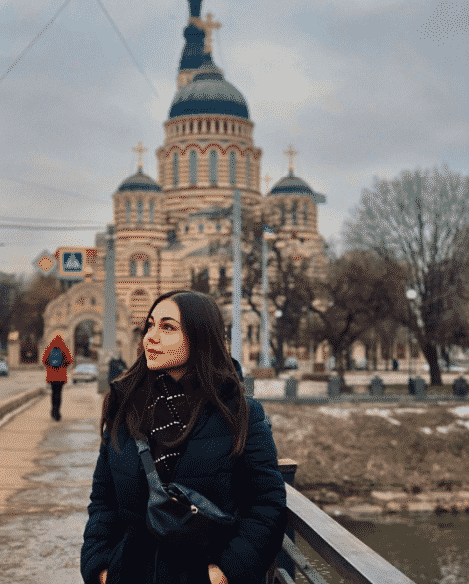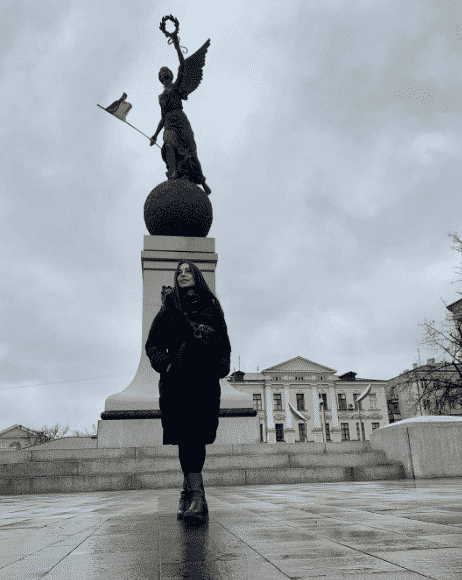 8 – What to Wear for Opera in Kyiv (night)
The Kyiv Opera House was built in 1867, the architecture and the unforgettable and ballet shows are a must-visit. The Ukrainian people love to dress up so you must be prepared to keep up, however, sitting through 2-3 hour shows requires something comfortable. We recommend wearing a silk slip dress, some black pumps, and a jacket on top to feel warm and comfortable throughout the show. Pair this look with some gold jewelry to tie it all together!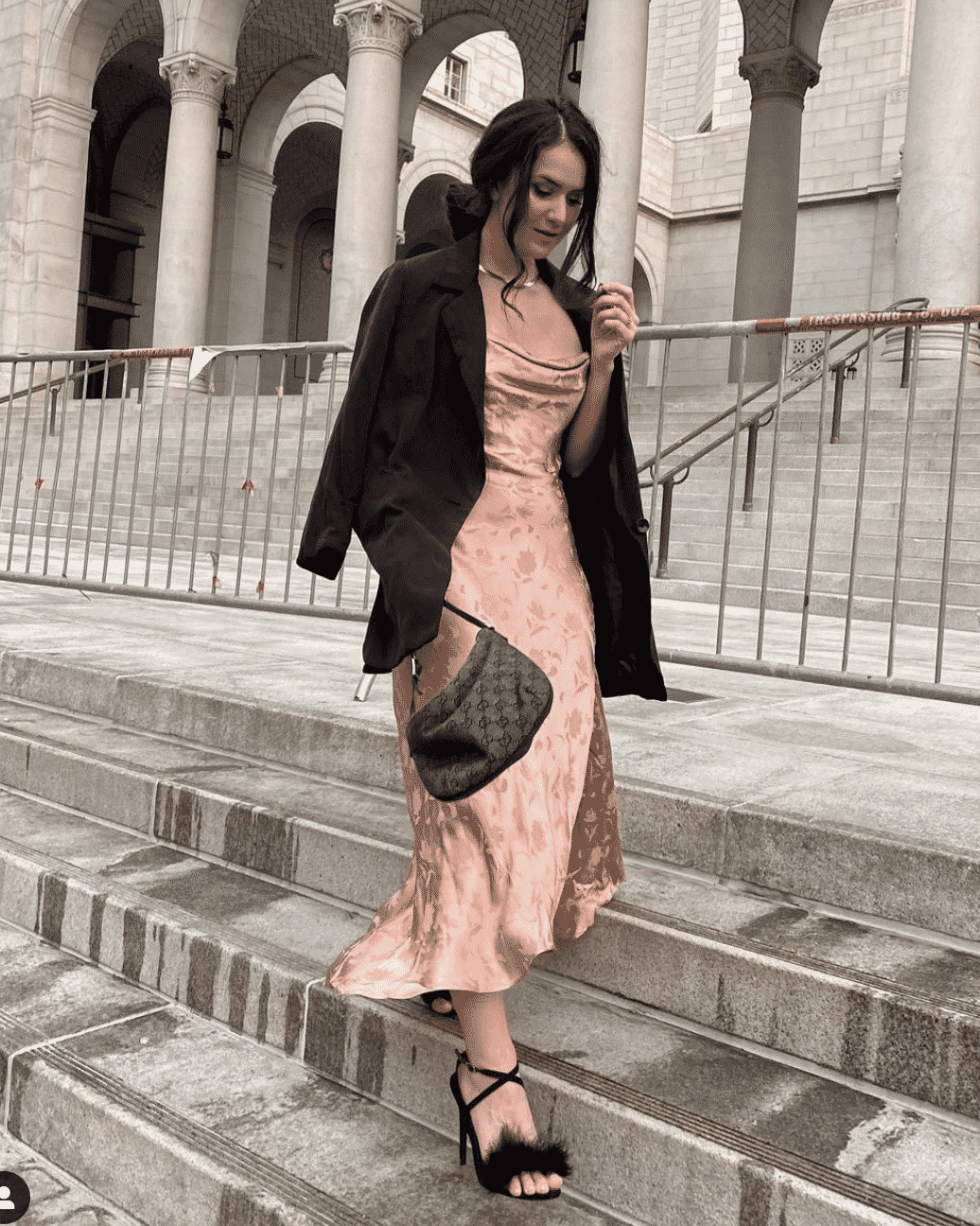 7 – Bar Hopping in Lviv
Lviv although is a historically and culturally rich place, has a lot of bars to visit, some will even be in the theme of Ukraine, and traditional Ukrainian drinking games. The place and the people are very vibrant and active, we propose to suffice with a stylish look. Style a white puff sleeve blouse top, with some nude pants. Shoes to wear with this look would be white sneakers to match the top. It is recommended that you avoid heels for this particular occasion as Lviv has a lot of old cobblestone streets, and it will be almost impossible to walk around in anything other than flat shoes. When choosing a bag to coordinate with your top and shoes it would be a great choice to go for a white purse.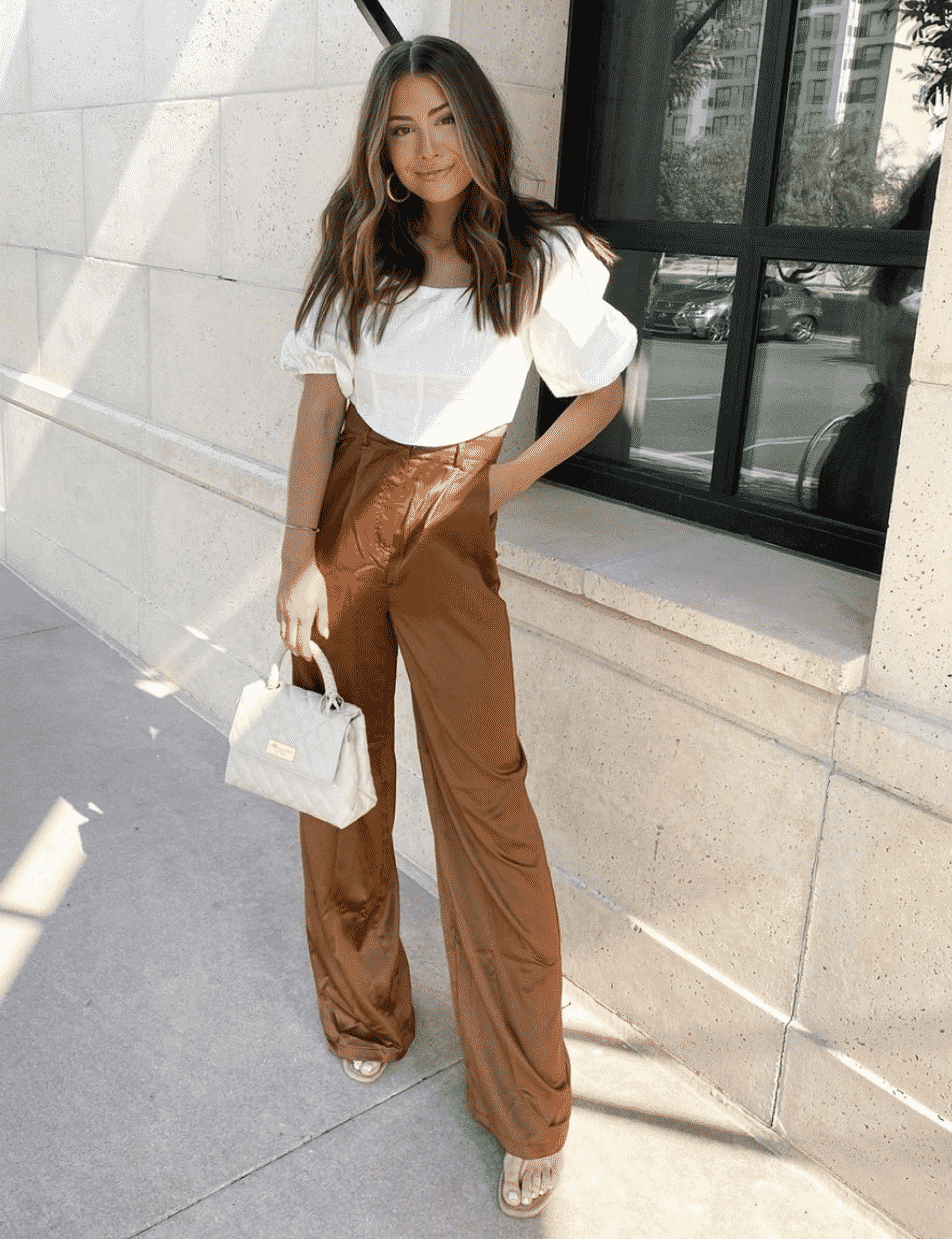 6 – Summer Outfits for Ukraine
Ukraine has several cities where you could find outdoor festivals during the summertime. Kyiv and Odessa in particular are hosts to the most unforgettable nighttime events, and it is a necessity to wear a similarly unforgettable outfit. The festivals usually happen during spring and summer, therefore there is no need to wear anything warm or layered. We recommend a long flowy white dress which will stand out in the night. Shoes to wear with this outfit are definitely combat boots, they can either be black or brown (which will help them blend in) with the outfit, most of these festivals are hosted on large fields, which is why heels wouldn't be as comfortable of a choice as boots.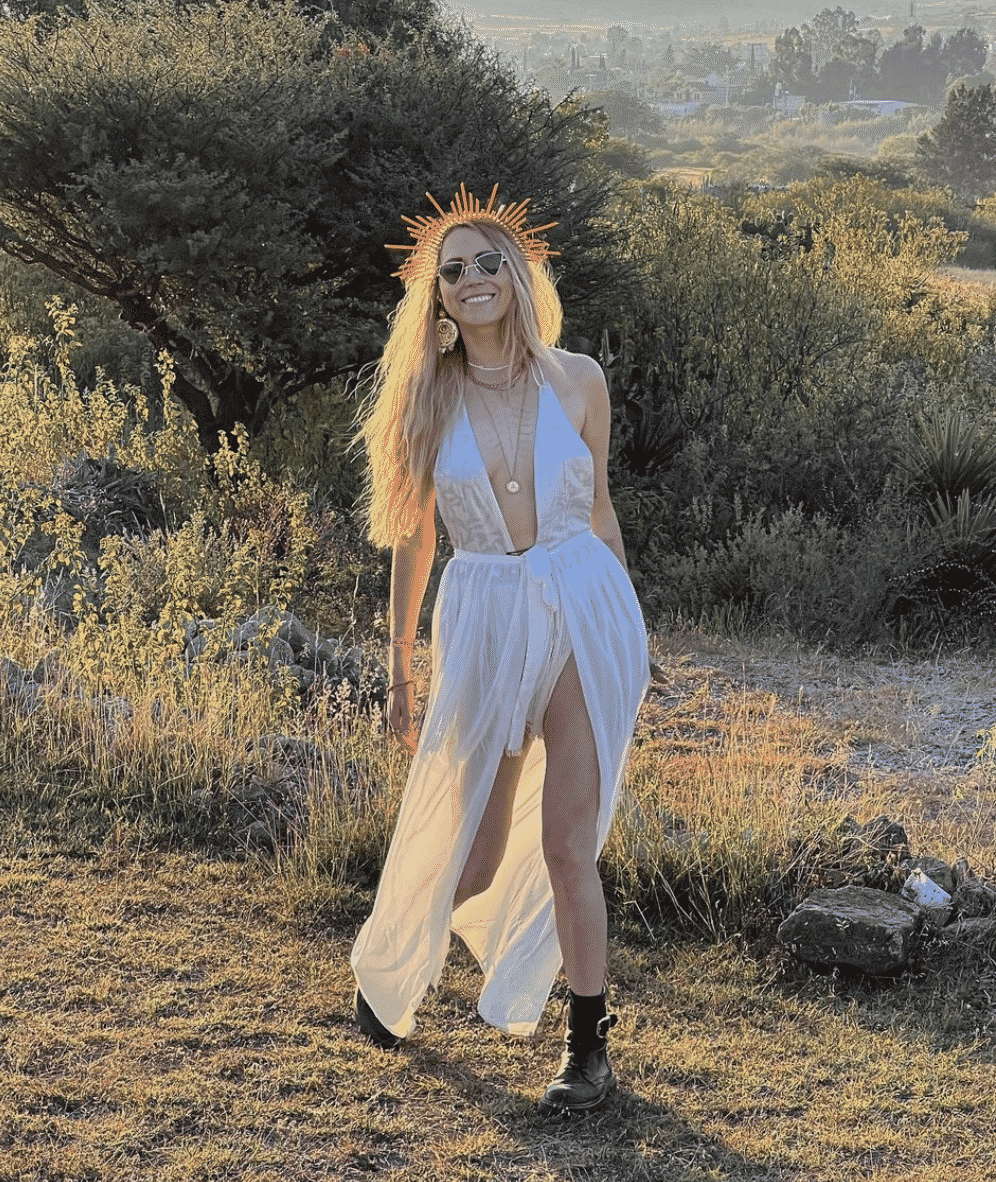 If you're someone who prefers light traveling then I highly recommend taking along white pants or jeans with you. You can take some tops with you or just buy some when shopping in Ukraine. Literally, anything can be matched with such pants. You can find some ideas from our post on Outfit With White Jeans.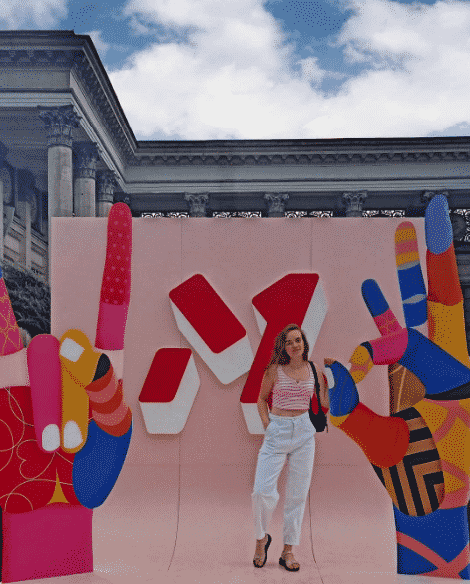 5 – Traveling Outfits for Ukraine's Andriyvskiy Spusk
Andryivskiy Spusk or "Andryivskiy Descent" Street is located in the very center of Ukraine's capital city – Kyiv. This is a street that will show you a lot of 19th-century architecture, it is filled with vibrant colors, small cafes, theatres, churches, and most importantly market stands showcasing local national craft and art open to purchase. This street is a lot of fun, and a lot of walking which is why the best outfit to wear to Andriyvskiy Descent Street in Kyiv is a sport casual look. We recommend throwing on some biker shorts and a workout bra, to make them look more presentable you can wear a plaid blazer on top. White sneakers from your earlier bar hopping in Lviv outfit go perfect with this look. Don't forget to wear a cap, the street has most to offer during the day, and there is not much shade.
4 – Boat Ride Across the Dnipro River
Kyiv is home to the renowned Dnipro River, an activity here that we advise to do most is to hop on one of the boats on the Dnipro, some of which even have restaurants. For this occasion, it's best to wear a black one-piece swimsuit and a long woven beach coverup. You can also put on a pair of black denim shorts while you are on board to increase your comfort level. Shoes to wear with this look could be the white sneakers we have already recommended you to pack or some light flip flops.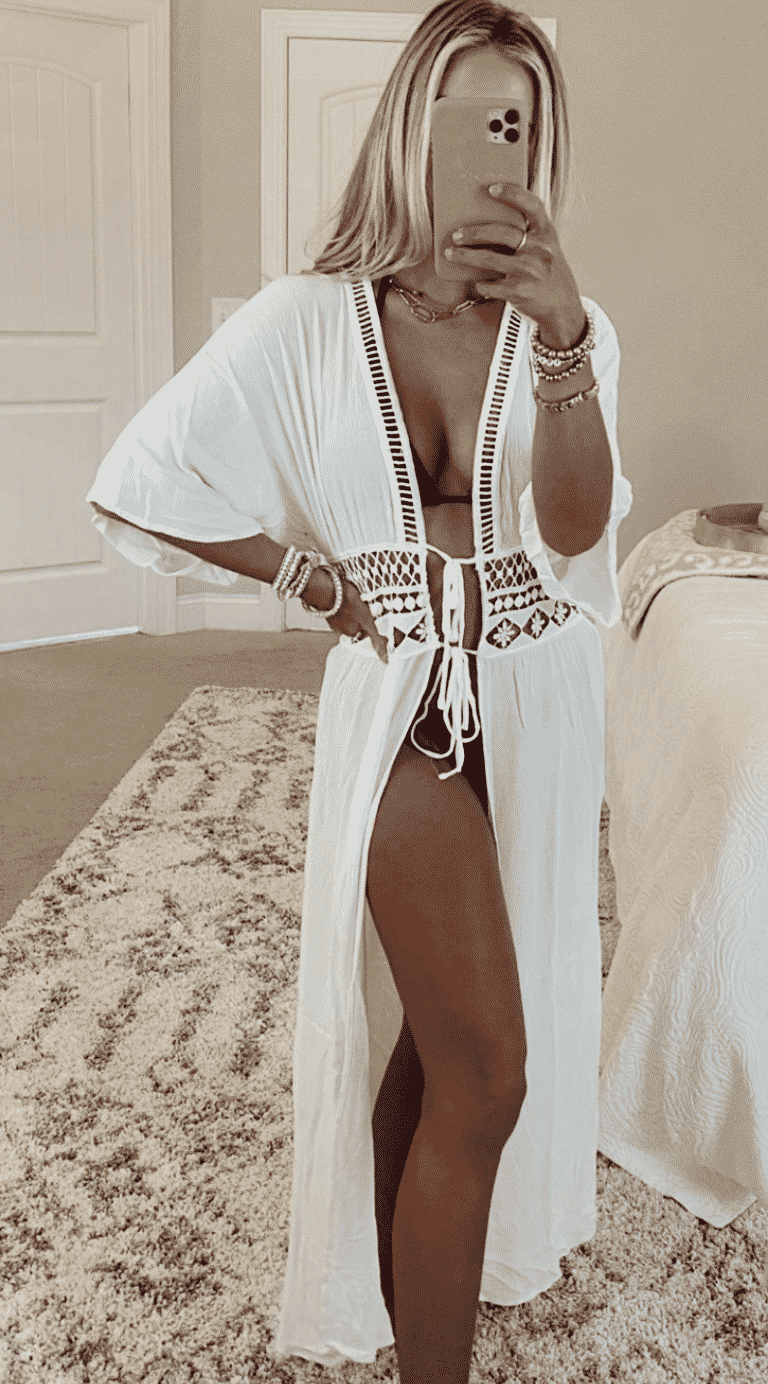 3 – Odessa Club Look
During the summer the hottest clubbing scene in Ukraine is in Odessa, it is home to some of the most high-energy beach clubs, Tyga and others have performed on these stages, and if you are looking for a party that lasts the whole weekend you must head over there. Don't forget to dress for the occasion. What to wear to a club in Odessa is something light, for instance, a lace-up woven top, and eye-catching sequins pants to match. Shoes to wear with this look could be white sneakers, or white heels depending on if you want to dress it up or down. Here are some more of my favorite Casual Outfits For Clubbing.
2 – Churches Tour Kyiv
If you are visiting Ukriane, it is a necessity to visit the churches around Kyiv, what to wear to a church in Ukraine is easy to answer. Do not wear anything revealing, a pair of nude pants and a white cotton button-up will be perfect. Don't forget that for the women who want to enter the churches they need to have a head covering. Headscarves with prints are welcomed, they are actually a large part of the Ukrainian culture, so do not be afraid of lighting up your outfit with a vibrant headscarf. Here are some more ideas on What to Wear to Church.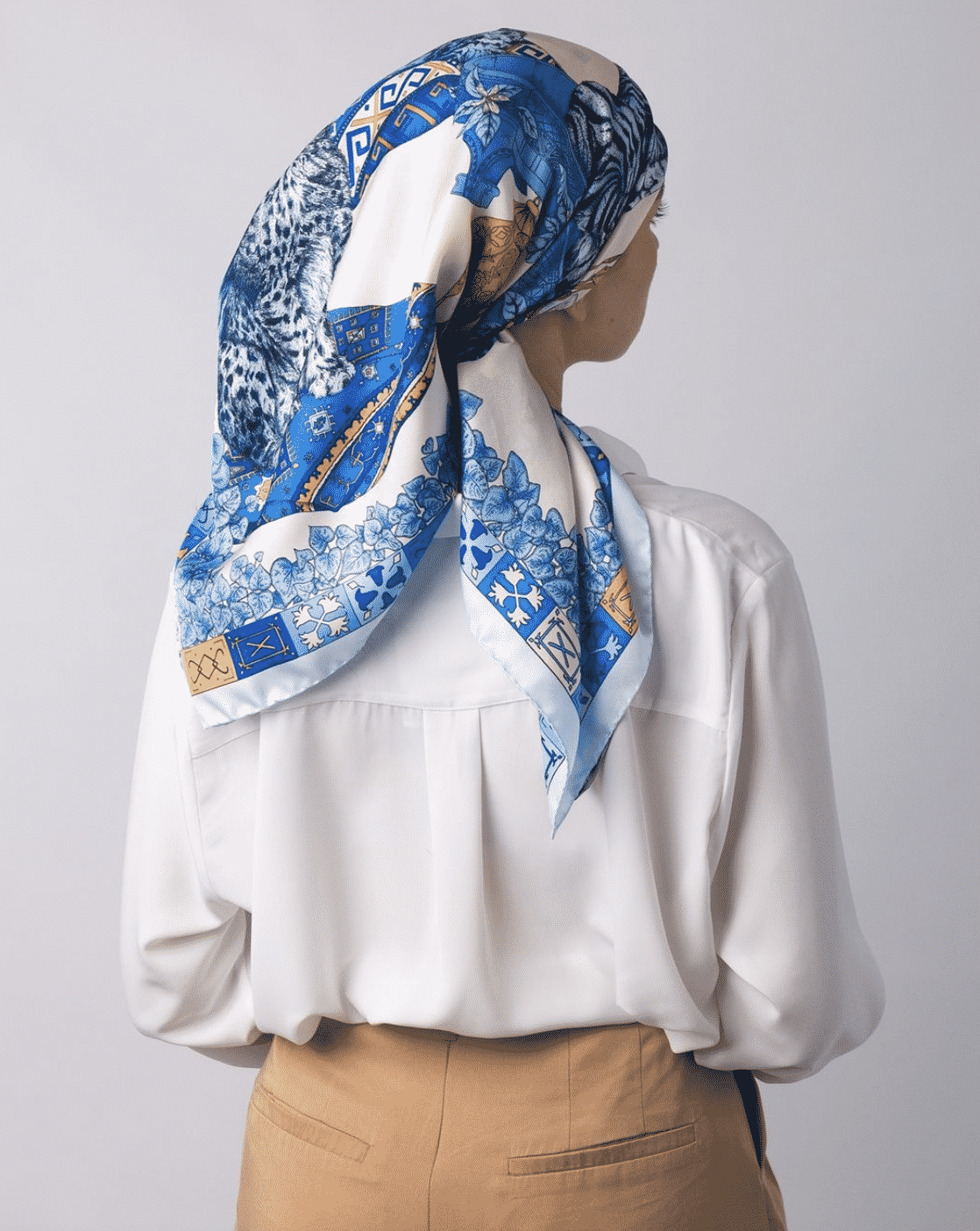 1 – Podil Dinner Outings
If you are looking for a place to eat dinner in Kyiv, head over to the district of Podil (also pronounced Podol). Podil has an exciting variation of restaurants to offer, this is the hipster part of Kyiv and you will find a lot of unique food choices, from an all seafood restaurant to a strictly Ukrainian food place. Similarly, the fashion in Podil is youthful, vibrant and we recommend you be part of it by wearing a street style quality outfit. Pack a blue striped oversized pantsuit and you will not regret it, for extra attitude wear white sunglasses, and match your shoes to them by choosing some white bulky sneakers.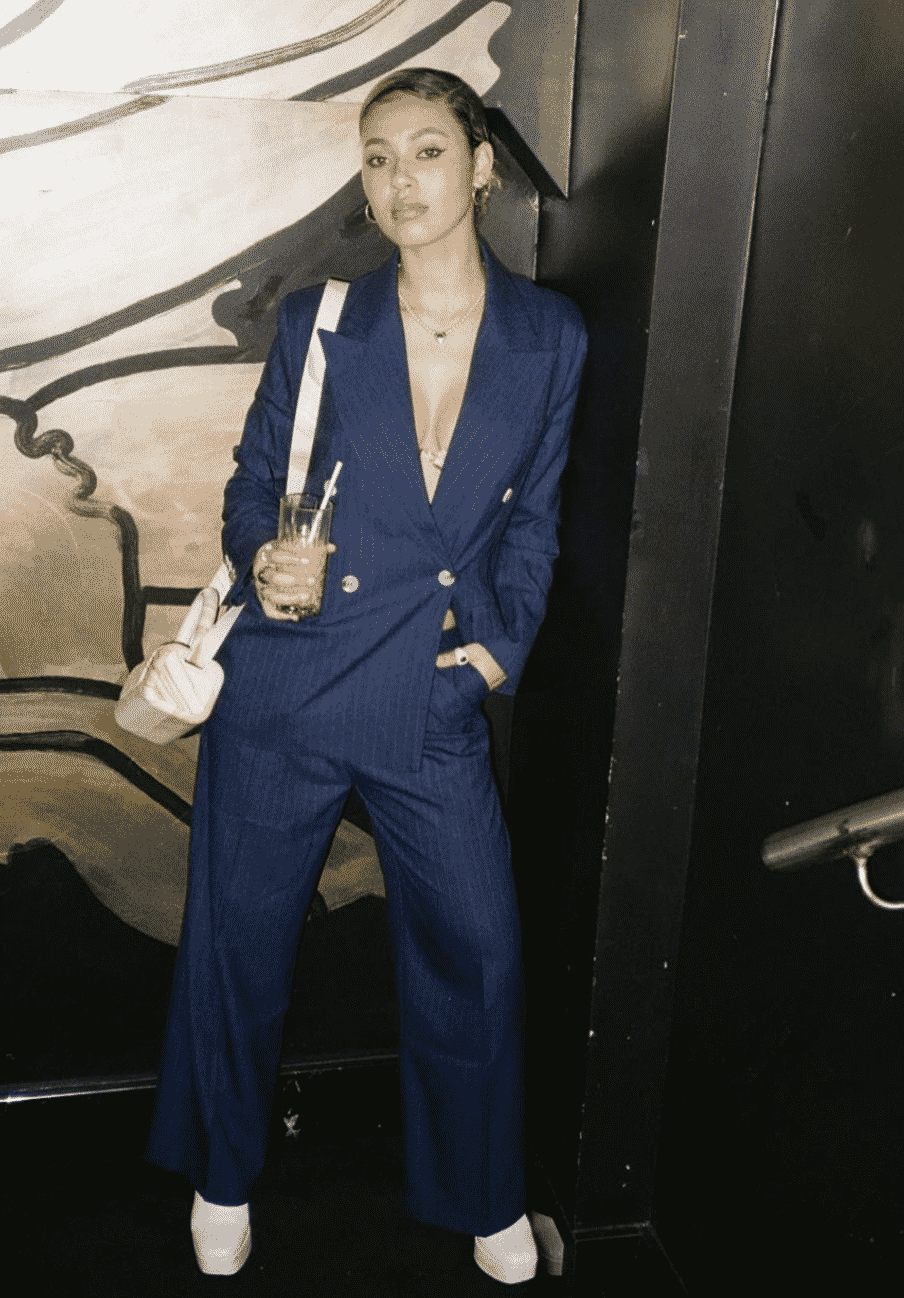 Frequently Asked Questions
Q

. Where to shop in Ukraine?
If you are in search of some Ukrainian fashion, here is a list of Ukrainian designers who are internationally known and originally from Ukraine.
Poustovit: the first international designer in Ukraine, 75th on the list of the 100 most influencial women in Ukraine.
Anton Belinskiy: winner of LVMH prise 2015.
Masha Reva: Central Saint Martins graduate.
Paskal: activley participates in paris fashion week.
Lake Studio: Discovered by "Platform" project by Moda Operandi.
Q. Is it dangerous to travel to Ukraine?
This is an important question, Ukraine is currently in a state of war with Russia, however, the conflict is limited to the Eastern cities bordering Russia, you wouldn't be allowed to enter the hotspots, apart from that Ukraine is perfectly safe to travel to.
Q. What should you know before traveling to Ukraine?
Ukraine has a lot to offer, do not just go to the capital, explore Odessa for a chance to wear some party looks and beachwear. Go to Lviv for a cultural trip, Kyiv to seek out the most youthful fashion, and head to Bukovel if you are in search of winter sports.
Q. How do people dress in Ukraine?
Ukraine is home to some old-school styles of dressing, so regular people choose to clothe on the less revealing side, but that is not to say that Ukrainians dress casually. On the contrary, the way you look is very important to Ukrainians, men and women alike. Starting with hair and nails which must be maintained, and ending with an always put-together outfit.
Q. What is the best time to travel to Ukraine?
As someone who lives in Ukraine herself, I would say that July is the best time to travel to Ukraine. Try planning between the months of Summer that lasts between June and September to make the most out of your trip.