Kendall Jenner outfits –  The 18 year old  5-foot, 10-inch brunette beauty has made a lot of appearance in big fashion shows recently. Kendall Jenner who belong to the famous Kardashian family is becoming the face of media as she turned 18. Lots of teenage girls are inspired by Kendall Jenner outfits and follow her style.
Apparently she loves to wear casual outfits. For summer no doubt she loves to wear denim shorts. Also check out top celebrities braided hairstyles this season.
Wonder what's the celebrities fashion secrets? check out what do celebrities wear. If you are looking for Kendall Jenner outfits and her style then this post is for you.We bring 22 Best Kendall Jenner outfits she has been spotted so far. From this collection, you can get lot ideas about kendall Jenner street style or daily casual wear, party outfits and many more.
Best Looks and Latest Outfits of Kendall Jenner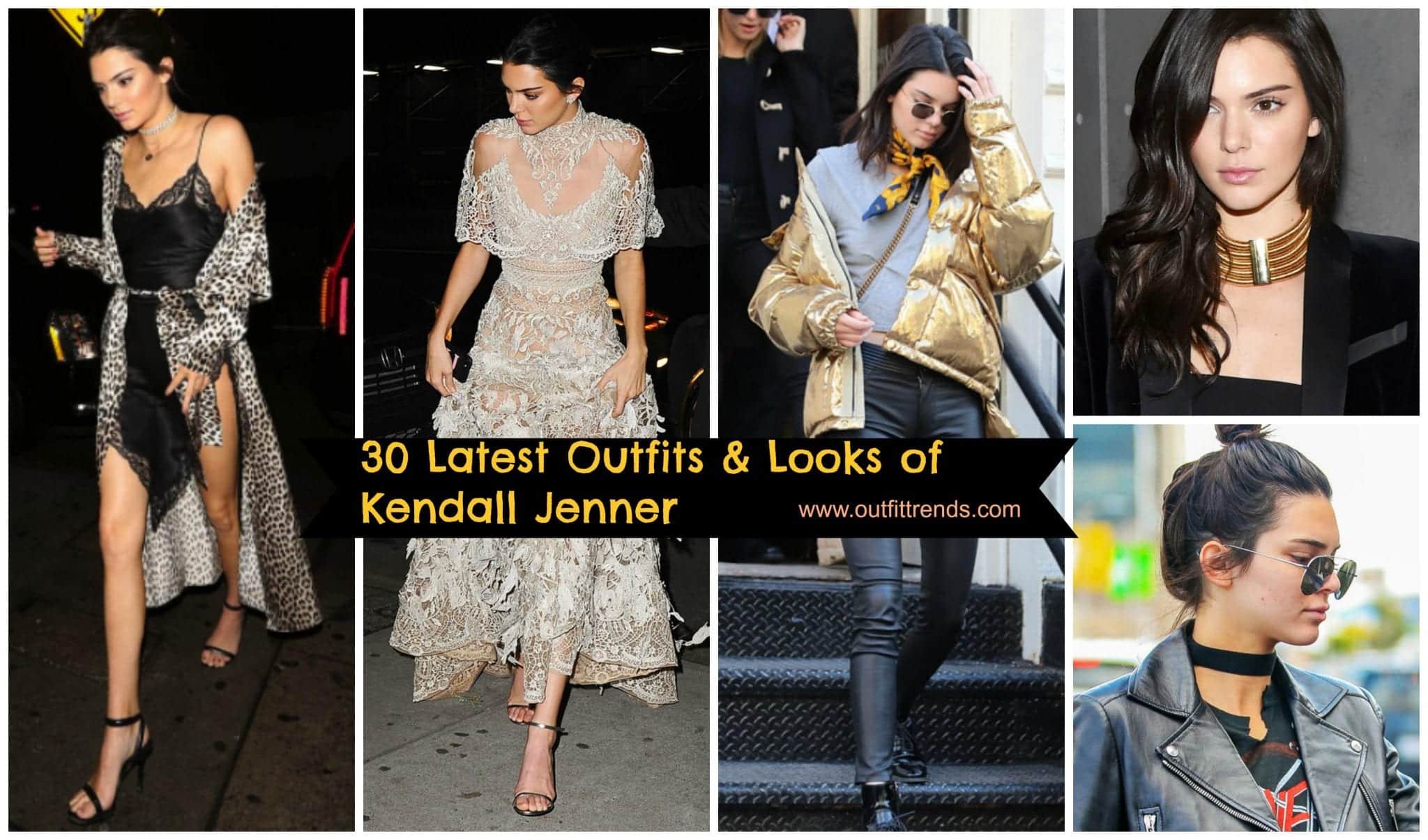 We know that Kendall's outfits and accessories are all from the best designers and worth thousands of dollars. If you can afford them then copying her style is the easiest task, but for girl's who can't here are the simplest style tips on dressing like her:
No matter what you wear, carry it with confidence.
If you have killer legs, then show them off with the right cuts and slits.
When on the streets, keep things simple, casual and yet classy.
Wear leather skinnies for a hot casual look.
When wearing trousers, choose ones with a little flare.
Flat shoes are a girl's best friend. Kendall loves wearing flat shoes be it sandals or slip ons but she always chooses the color of the shoes carefully to make her outfit look well coordinated.
Sneakers are not just for casual wear but one can also look totally glamorous in them.
Use bold colored accessories with monochrome or neutral outfits to make a statement.
Don't be afraid to take risk.
How Kendall Jenner Does Her Hair
Most of the time, we see her in clean hair with minimum makeup on her face.
She uses wooden paddle brushes to brush and blow dry her hair since it helps avoid any snagging.
She has really silky hair which is why she usually uses hair sprays to add texture.
Since her hair is straight and silky, her everyday hairstyle involves going to bed with wet hair and waking up with nice and soft textured hair.
How Kendall Jenner Does Her Makeup
Kendall has one of the most naturally glowing skins that we have ever seen. The secret according to her is to never ever touch your face or pick on it and wash it at least three times a day. This is how she has maintained that youthful glow of hers.
Another tip that she got from her sisters and follows regularly is to wear eye cream since it helps avoid dark circles and wrinkles around the eyes and since this is the most sensitive part of our face, it obviously needs the most care.
Her favorite lip color shades are nude and red.
Now have a look at these 30 best outfits of her and watch Kendall actually follow the styles we just discussed!
#30- Kendall Showing Off Her Endless Long Legs
Kendall Jenner in a La Perla Lace dress with strappy sandals: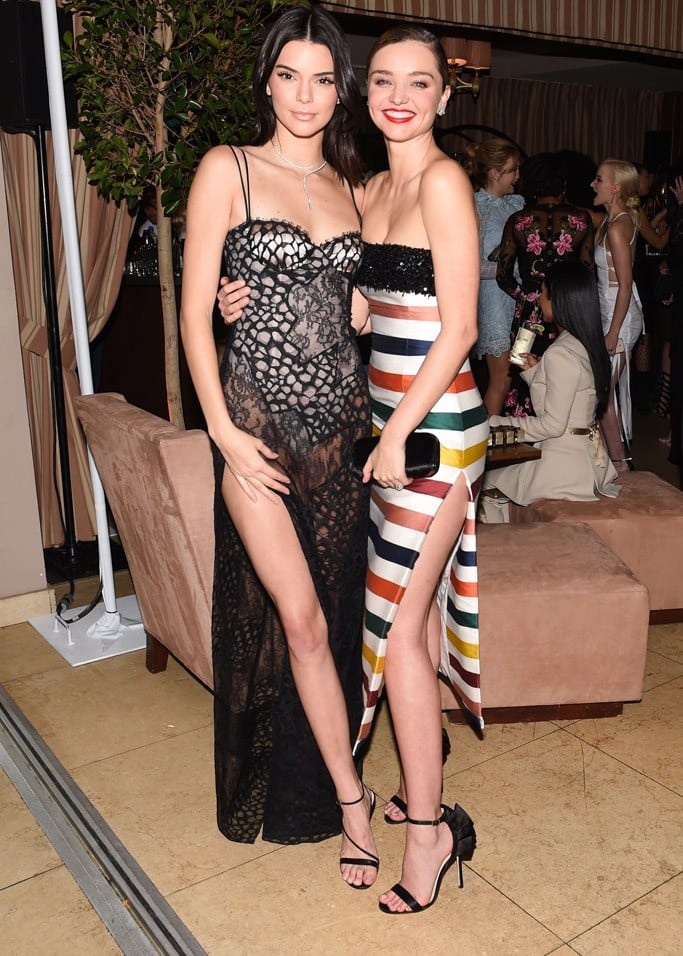 #29- Spotted in a Designer Gown
Kendall Jenner was spotted in New York wearing a magnificent Ellie Saab 2017 gown and metallic sandals. Have a look at how spectacular she looks: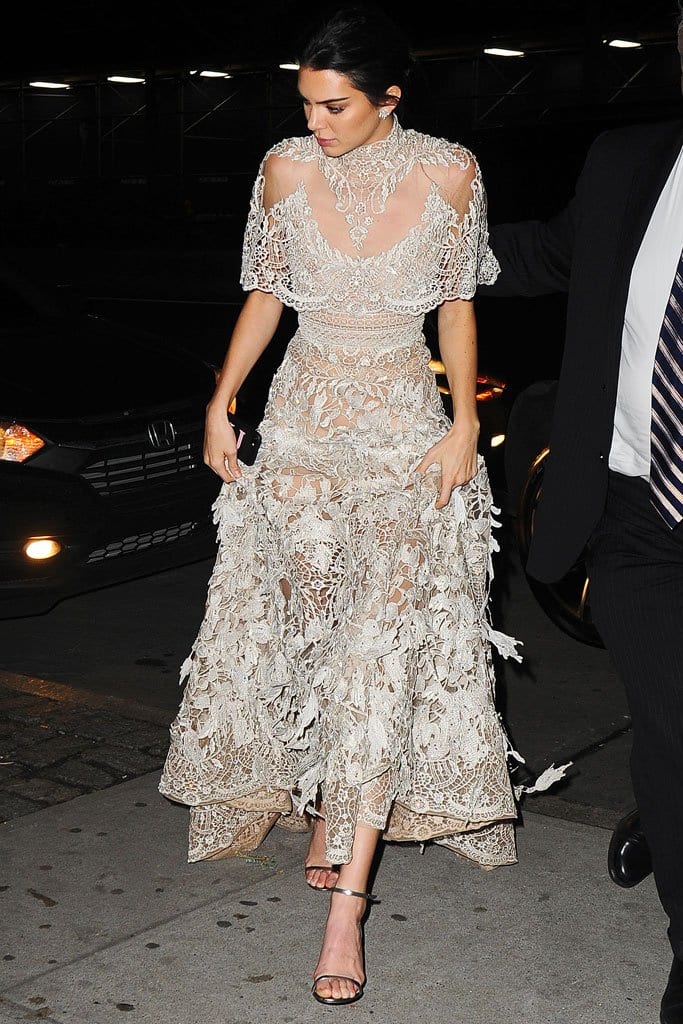 And here she wears a strapless ottoman style draped gown by Paula Ke to the Golden Globes 2017. The gown alone is worth $2190!.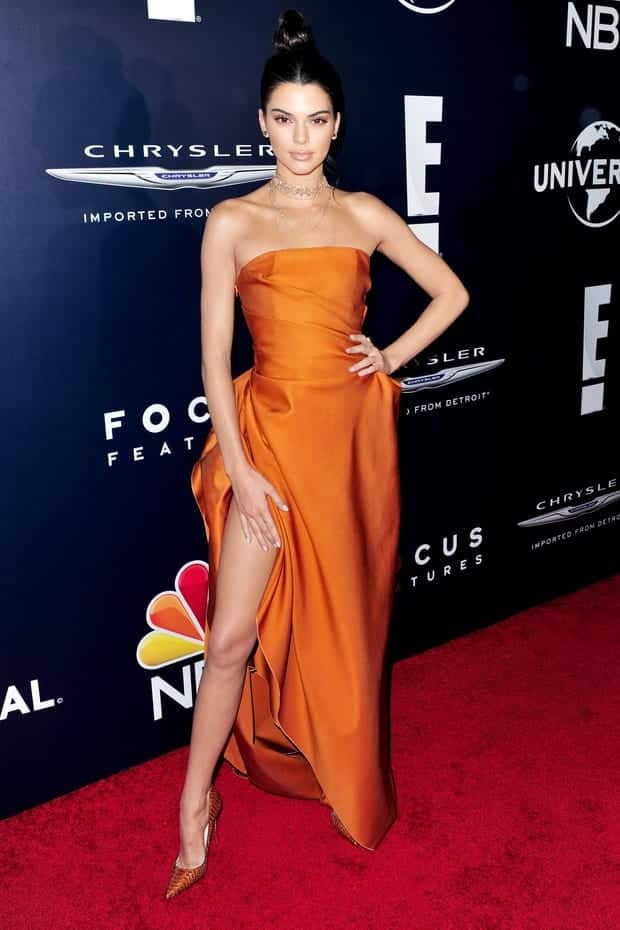 #28- Her Glamorous Winter Attire
This golden puffer jacket of Kendall's was the best winter jacket we saw in 2017. For the shoes, she went with Louis Vuitton lace-up flat boots.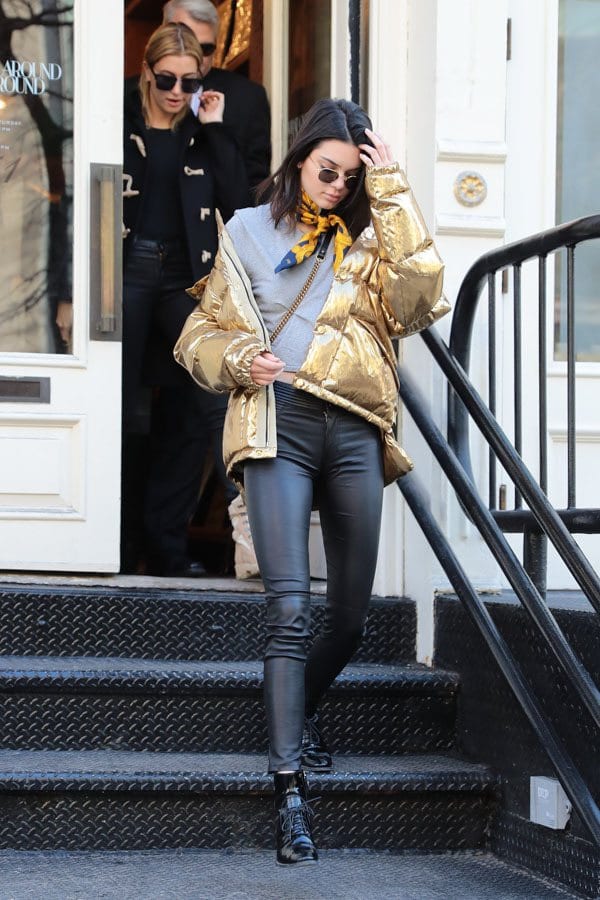 Via
#27- Kendall's New Year Party Outfit
Here's her outfit from new year's eve 2017: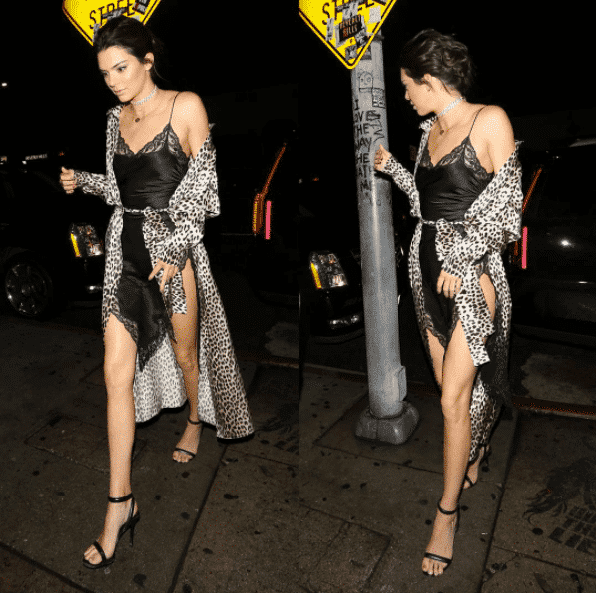 Via
#26- Bold and Beautiful
Only Kendall can carry a sheer top like this and go bra less with it. She sure is daring when it comes to making fashion statements. If this outfit inspires you, you need to check out these 20 Great Ways to Rock A Braless Look; How to go Braless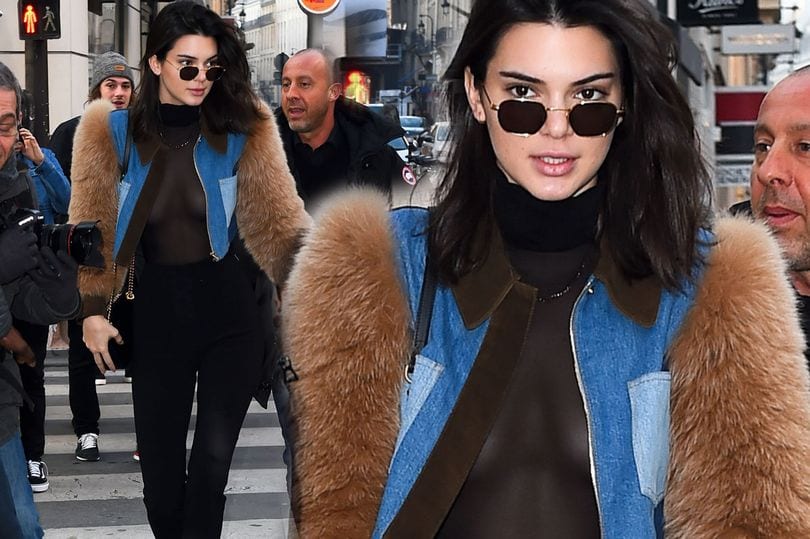 #25- Best Hairstyles of Kendall Jenner
Whether it's her long straight sleek hair, messy top buns, fancy hair dos or beachy waves, she carries them all to perfection which is why these are our all time favorite hairstyles of Kendall Jenner.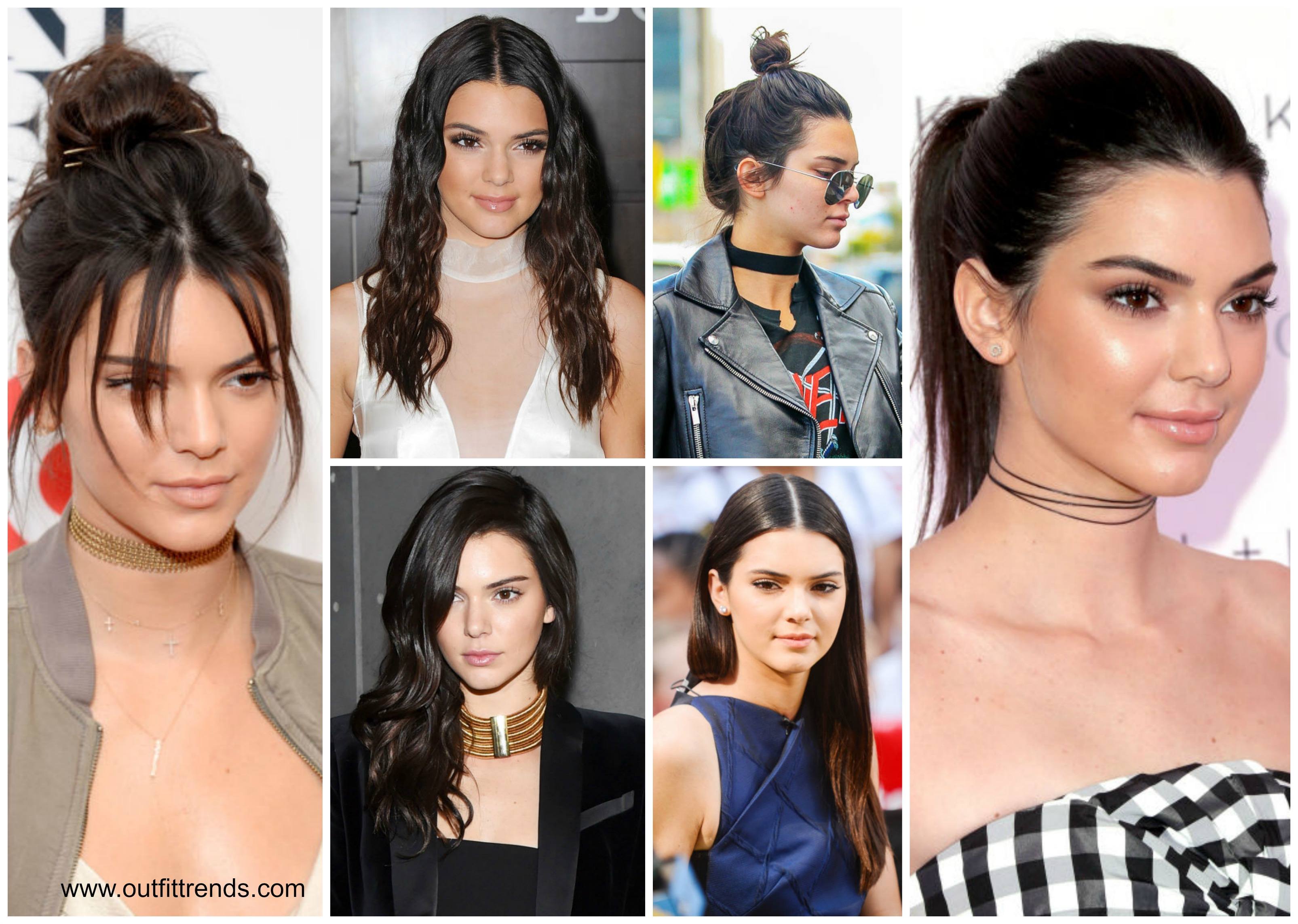 #24- Kendall Jenner Makeup
Her makeup is always just flawless and on point because of how natural it looks. Check out how amazing her transformation is with makeup as compared to without makeup.
Step by Step Video Tutorial-How to do Kendall Jenner Inspired Makeup
#23- Kendall Jenner Birthday Outfit
We all know that Kendall loves partying and dressing up for them so it was pretty obvious that for her birthday she would wear the most beautiful and mind-blowing outfit. For her 21st birthday in 2016, she wore this mini sparkly dress for the party.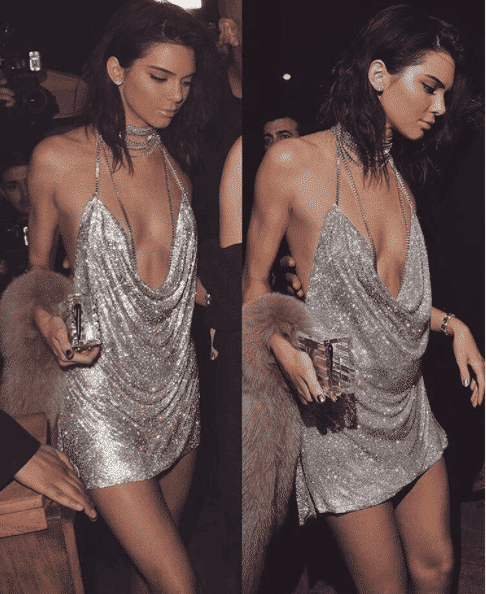 #22- Kendall Jenner's Best Outfit of 2016
This outfit of Kendall from 2016 was definitely our most favorite of that year because of its simplicity and because of how gracefully she carried it. She's wearing the oversized white jacket with Sophia Webster shoes and a Saint Laurent shoulder bag.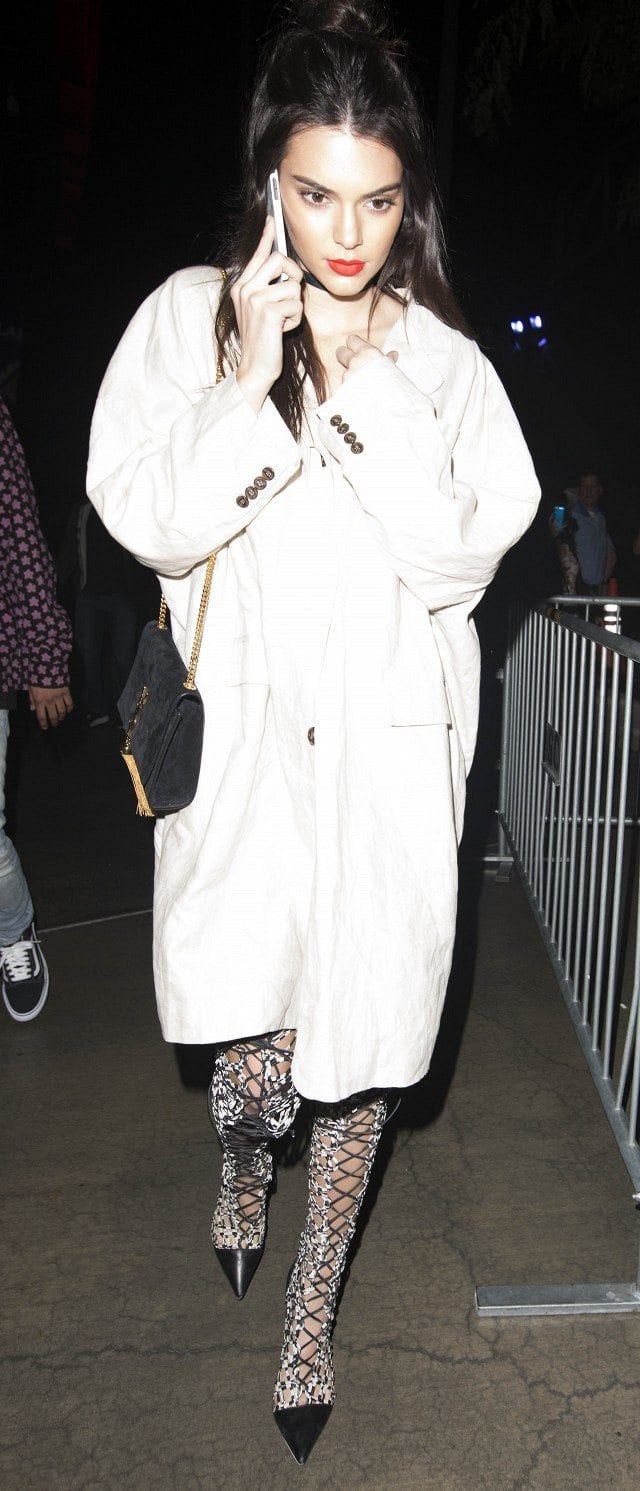 #21- Kendal Jenner Casual Sporty Outfit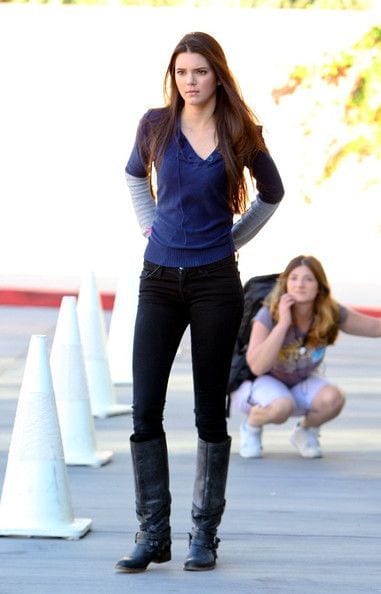 #20- Kendall Jenner Party Outfit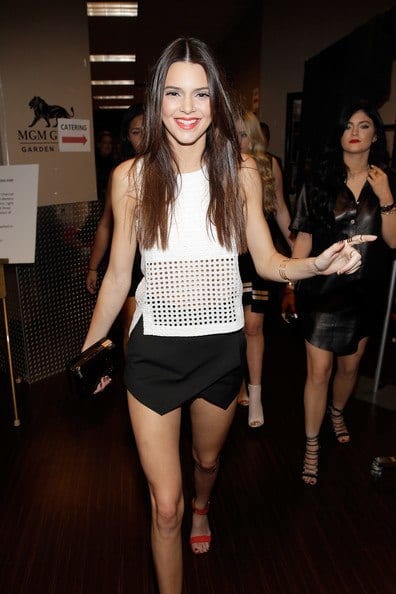 #19- Kendall Jenner In Ripped Jeans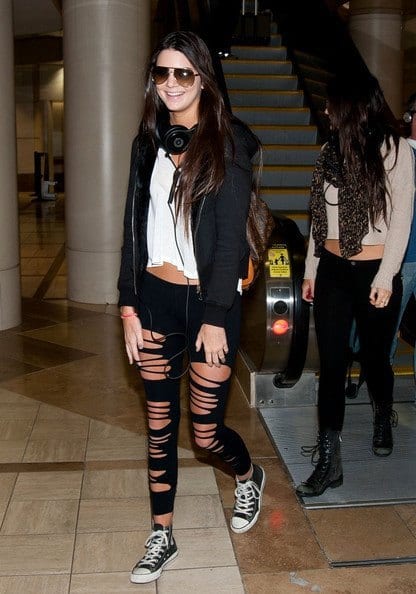 #18- Kendall Jenner Cocktail Dress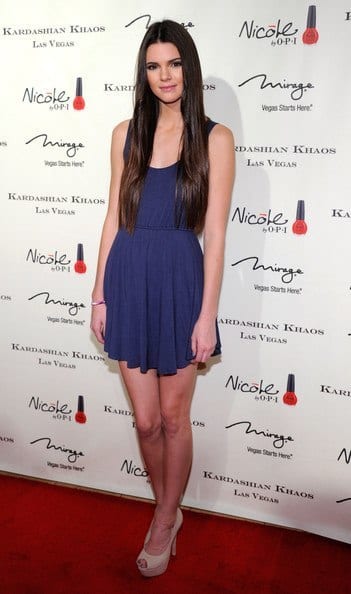 via
#17 – Crop Top Outfit for the Grammys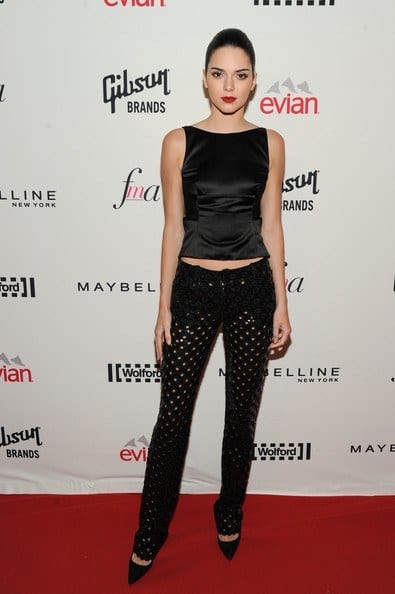 #16 – Edgy Look in Leather Pants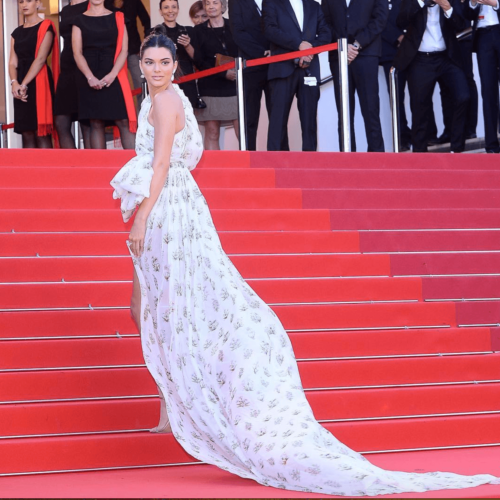 #15 – Kendal Jenner Casual style Look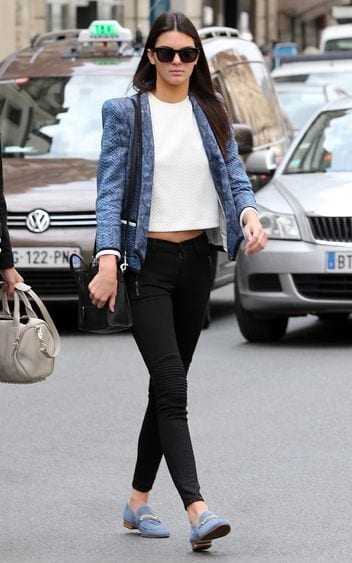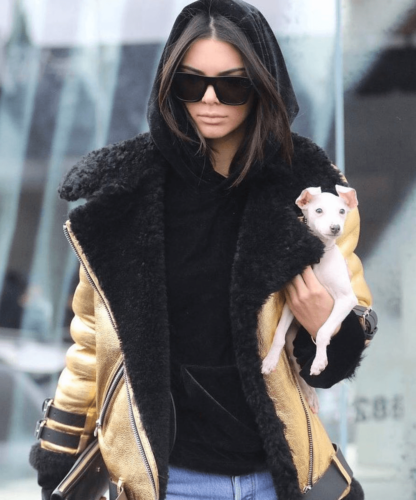 #14 – Simple and Beautiful Daytime Look with Jeans and Rayban Sunglasses
#13- Sexy Sweater Dress
Here we see her wearing a body hugging sweater dress by Alexander Wang and she styled it with one of her favorite sunglasses and a crossbody bag. The cute and casual dress is worth $350 and you can check it out here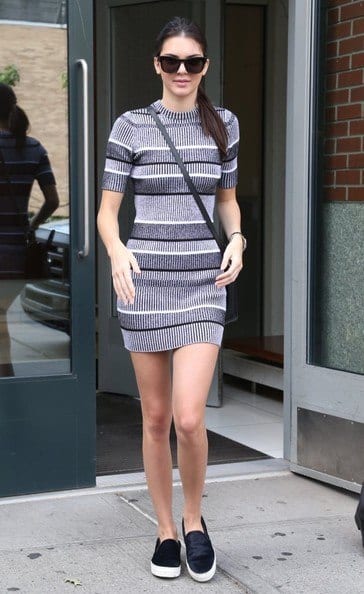 #12- Summer Style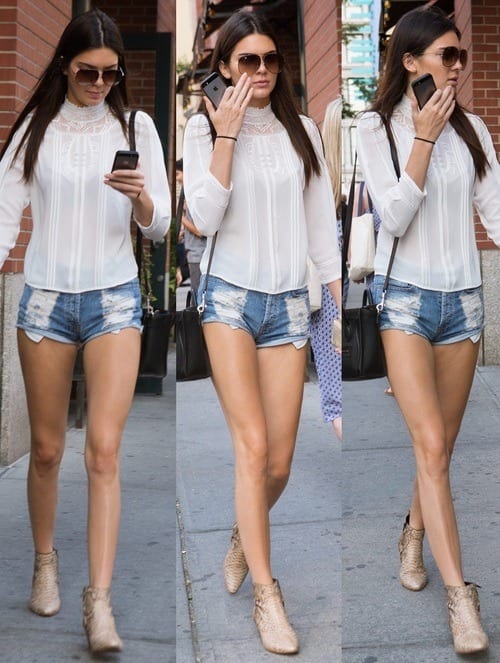 #11- Kendall Jenner In Black Outfit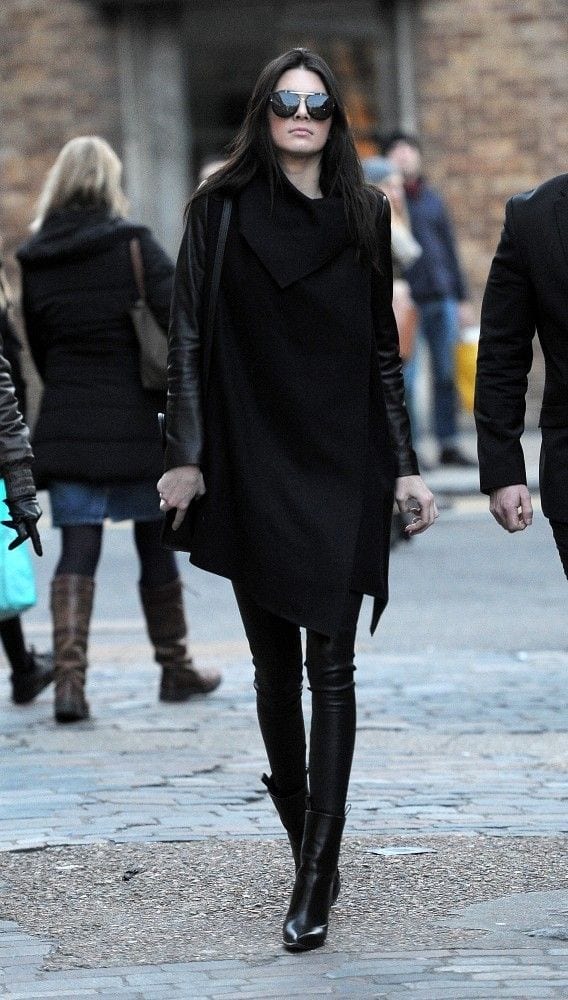 #10- Kendall Jenner hiding herself from paparazzi in denim shorts.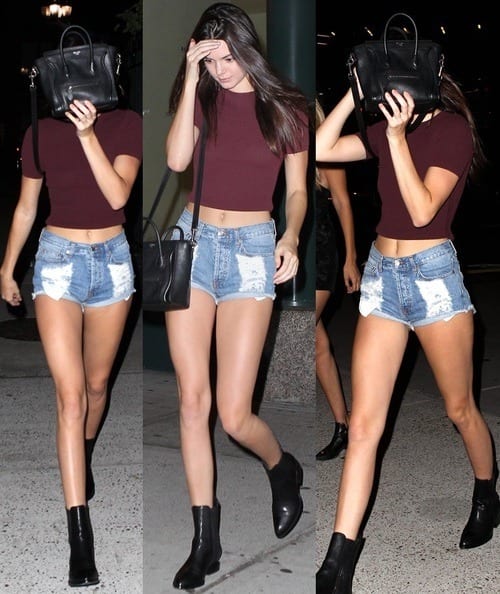 #9- Kendall Jenner in Amazing Long Dress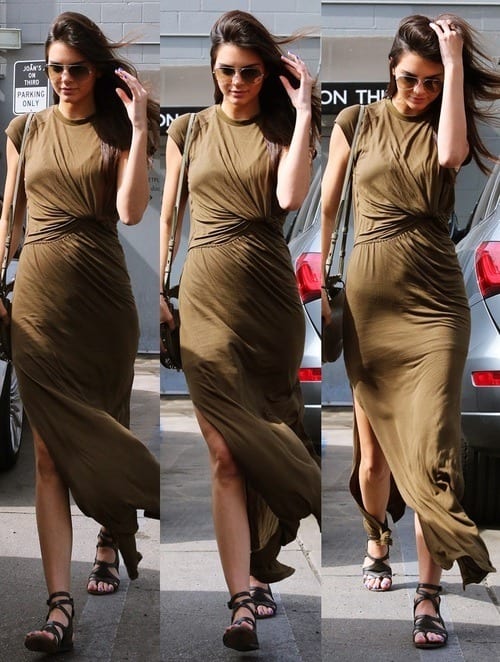 #8- Her Outfit for Day Out with Best Friend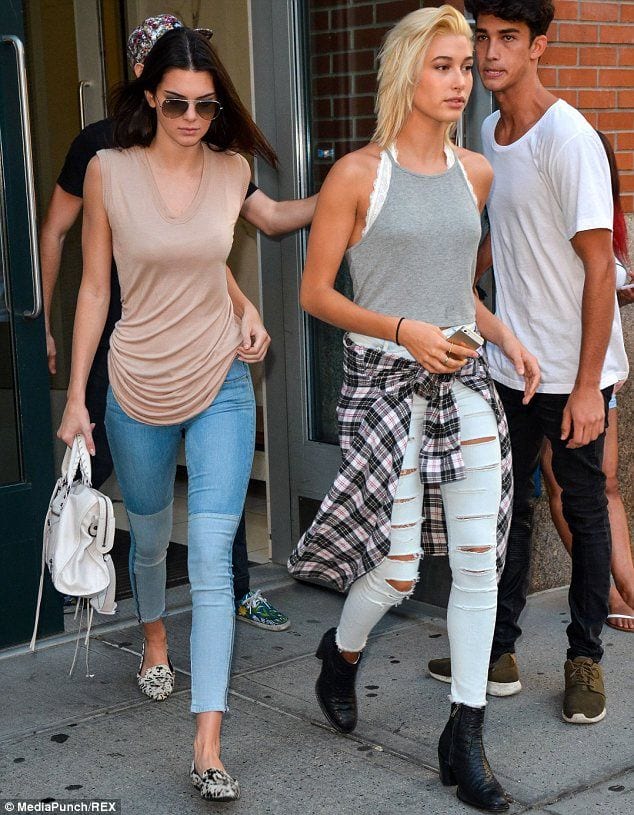 #7- Kendall Jenner in Bomber Jacket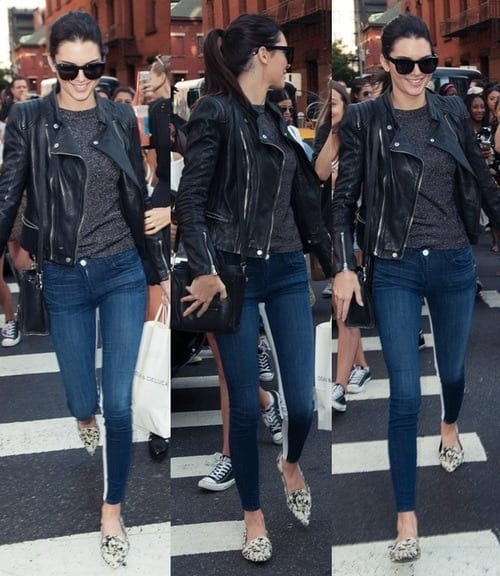 #6 – Kendall Jenner Casual Wear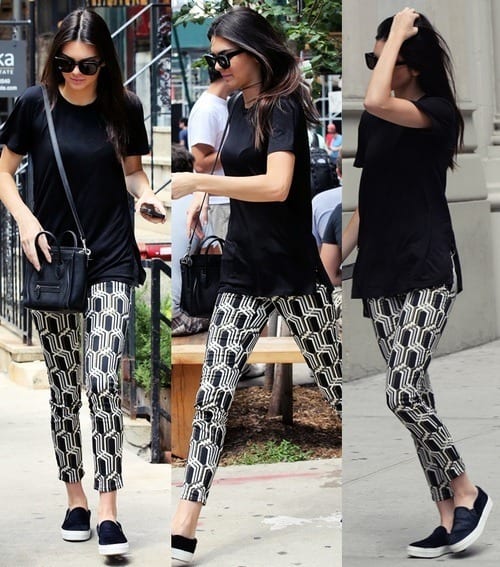 #5- Kendall's Accessories for Casual Style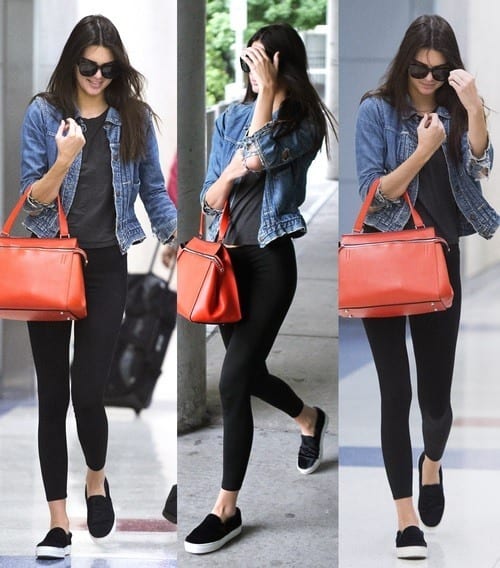 #4- Distressed Tee with Slip On Sneakers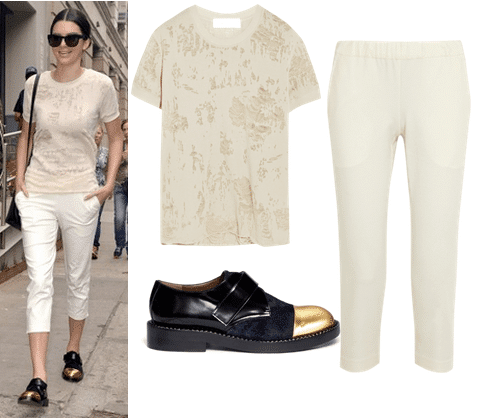 #3- All Black Summer Dress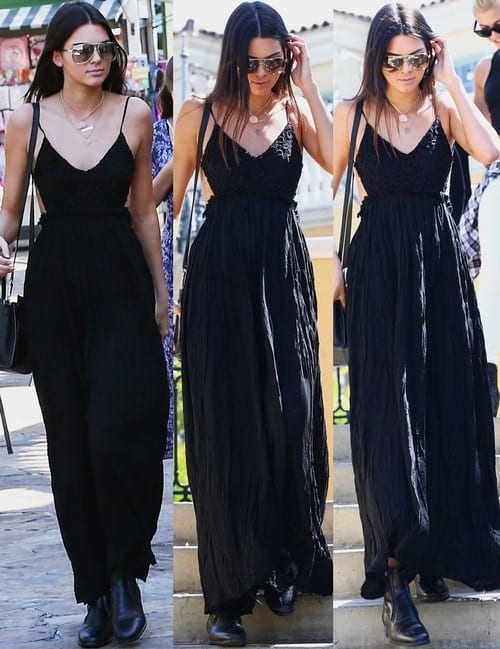 #2- Kendall Jenner Street Style Outfit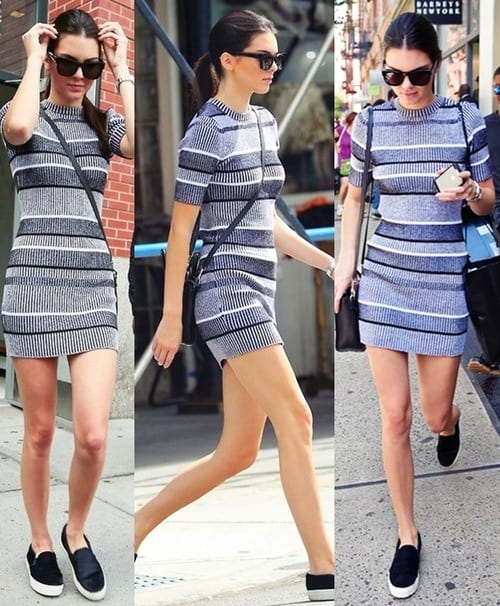 #1- All White Dress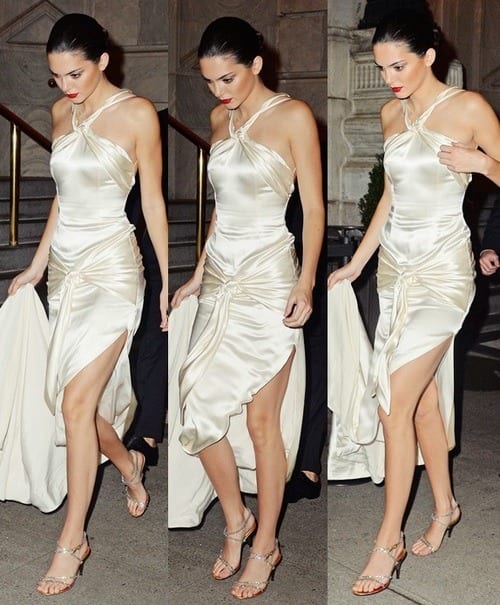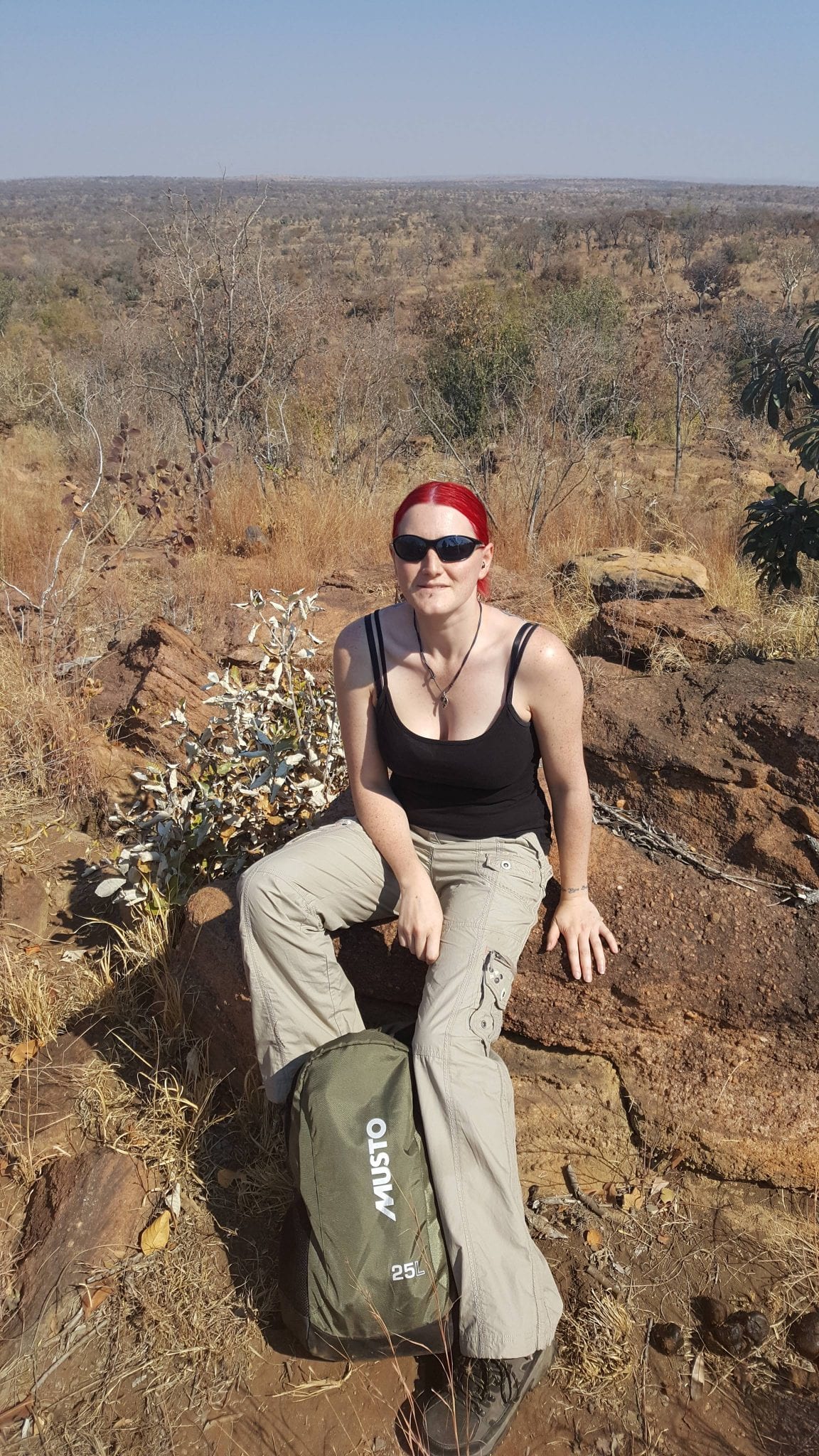 Caz, aka Vixen, has been freelance creative writing for several years. She has a lot of experience in different fields including high street fashion, tattooing art, and even the gothic and historical costumes. Caz has a Diploma in Fashion and Textiles and also a Bachelors Degree in Historical Costume and Corsetry. Her passion lies with gothic design, corsetry and any other styles considered to be taboo or unusual. Style-wise Caz has a love for Vivienne Westwood and her take on the punk era. Although Caz loves the weird and wonderful, she has a deep love for all fashion and allows this to show through her work.