With winter in full swing you need to decide the new trends in fashion such as clothes, hairstyles etc. It is good to change your dressing styles and hairstyles every then and now.  Today we will discuss some top celebrities braided hairstyles which you can copy for a chic look. Since every year trends and styles change, we thought of introducing the famous celebrities who chose going with braids.
The trendiest hairstyle throughout all the seasons is braids. Celebrities around the world prefer going for braids. They not just keep your hair clean and tidy, but also gives a beautiful look to the entire get up. Now let's talk about the famous celebs who have been going for this great option, celebrities like Beyoncé, Shakira, Zoe Kravitz, Iggy Azelea, Tia, etc. are the ones who added some style and plaits to their hair recently.  Each year, these celebrities go for those trends that express their personality. You must have seen braid hairstyles in the previous red carpet season.
If you are looking for some cute wedding guest hairstyles then these celebrities inspired Braided Updos are the best choice these days.Some of the female celebrities have opted this hairstyle for red carpet ceremonies too. Braids look gorgeous on girls. They give a very intricate look and if you make braids you will never pass unnoticed. This is why braids have become a hairstyle of choice on the events. We will be showing you images with different ideas how you could try different plaits on your hair.
It is not just in summers that girls prefer going for braids but it is also the coolest trend for winters. Whether you are wearing a beanie hat or a headband, you can style your hair perfectly with braids.  You can try grown-up twists, simple braid, fishtail twisted braid etc. It hardly takes time to make these hairstyles. There are plenty options like trying braided bun for a party.
-Waterfall braid
– French braid bangs back
-Messy rope braid
– Half up braids
– Backwards-braid
-Fishtail braid
-Four stand braid
You can make these hairstyles on straight and curly both. Fishtail braid has been celebrities favourite hairstyle in 2014. It definitely takes a bit longer than the rest of the braids but are very trendy. You can make this for a simple outdoor meeting or to give a fancier look for the party. All you need to do is just separate your hair from between and assemble the rest of the hair and make a braid until you reach halfway.  Now take the braid and wind it through the other braid. After that take both of them in your hands and join together. If you still don't get it you can have a look at the pictures and do it step by step.
And one important thing how to make braided hairstyle ? well for that check out these simple braided hairstyle tutorials We hope you will try out these hairstyles with demonstrations. Choose a celebrity who you inspire the most and copy their styles. Here we have some pictures of the celebrities who rocked themselves with braids. You can take inspiration and ideas. While making braids you can also use ribbons, clips, and embellished catchers on your hair. Happy styling. Images via
 Salma Hayek Braided Hairstyle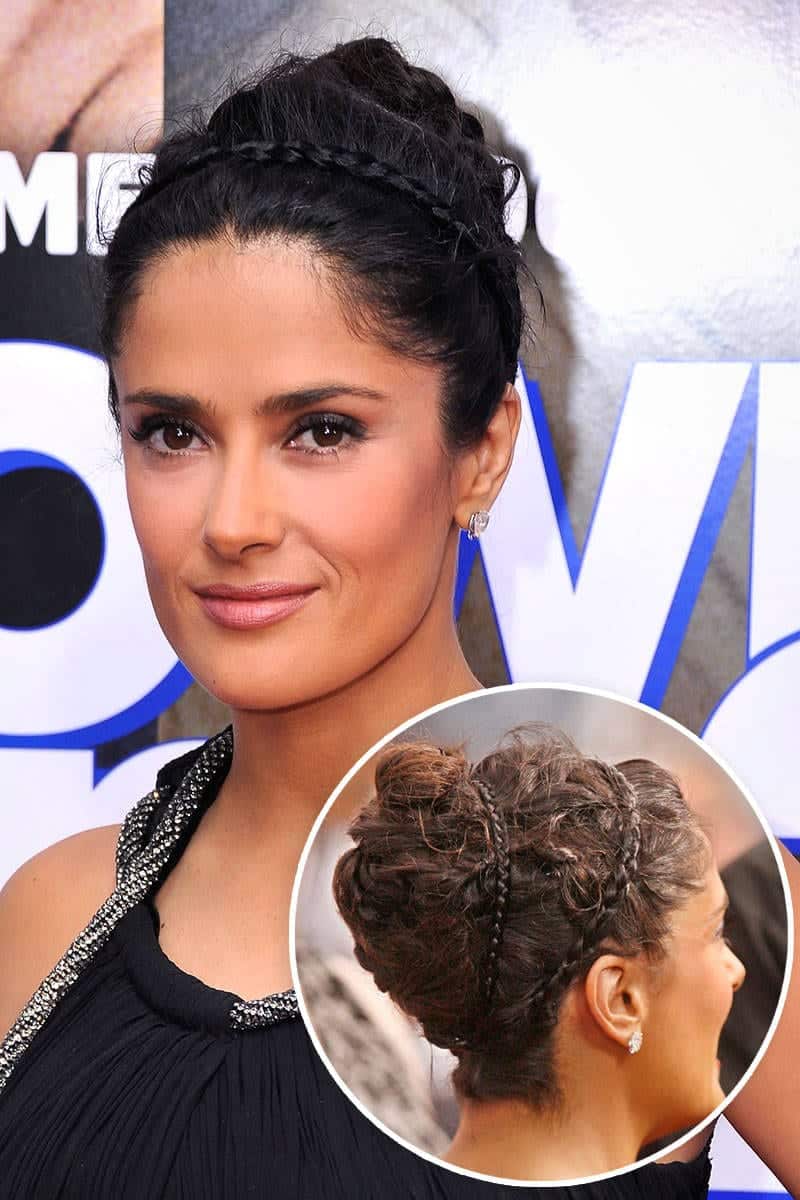 Lea michele Braided Hairstyle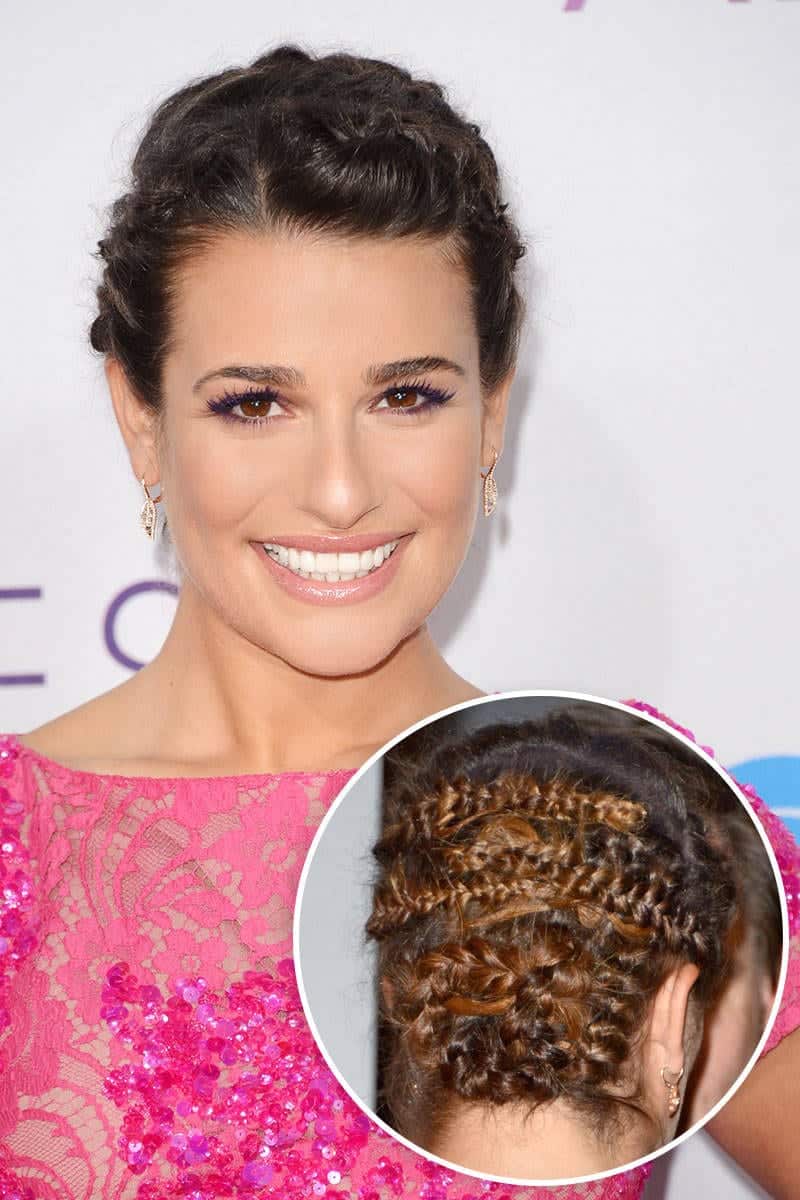 Kristen Stewart Braided Hairstyle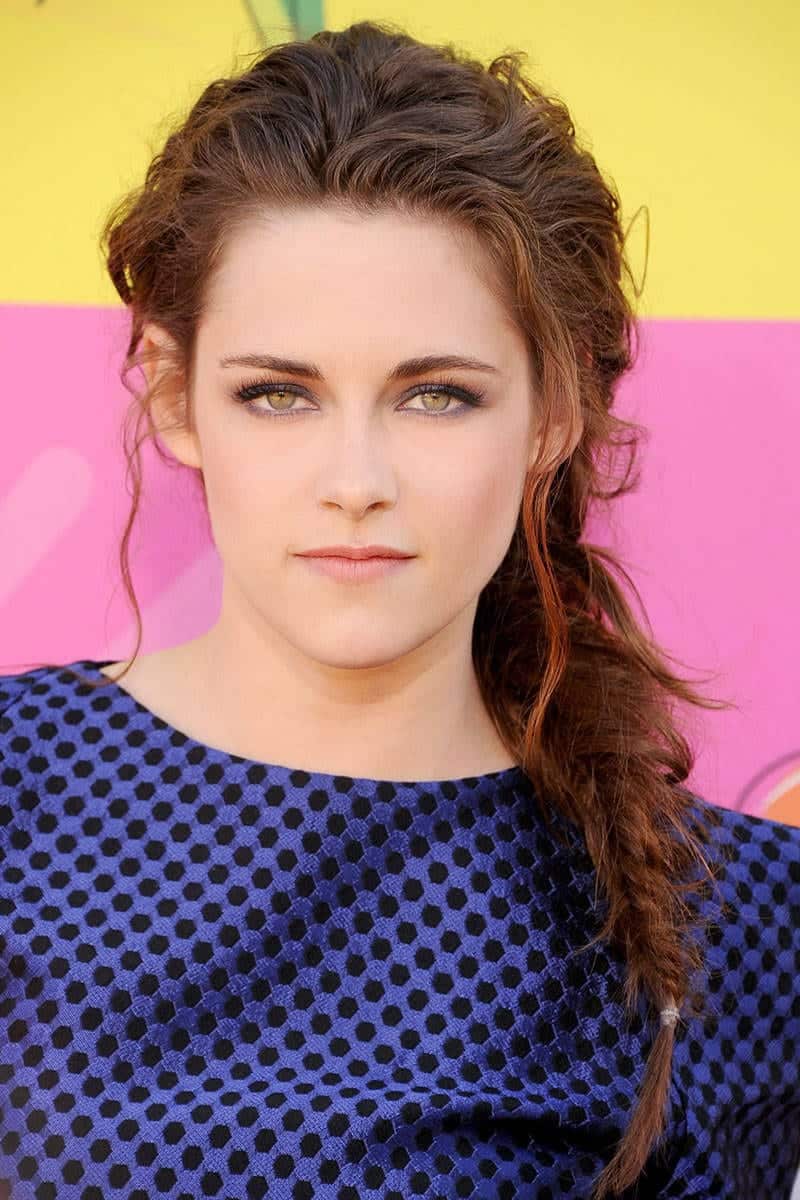 Kerry washington Braided Hairstyle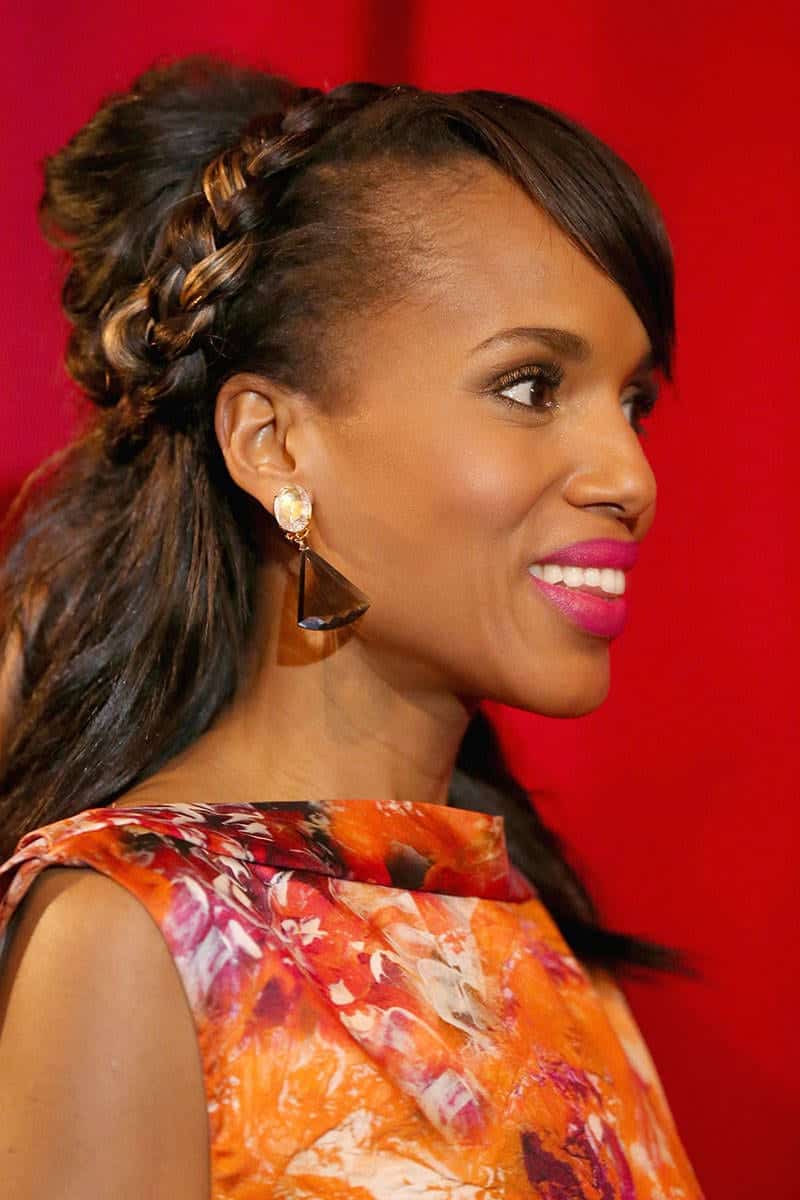 Hayden panettiere Braided Hairstyle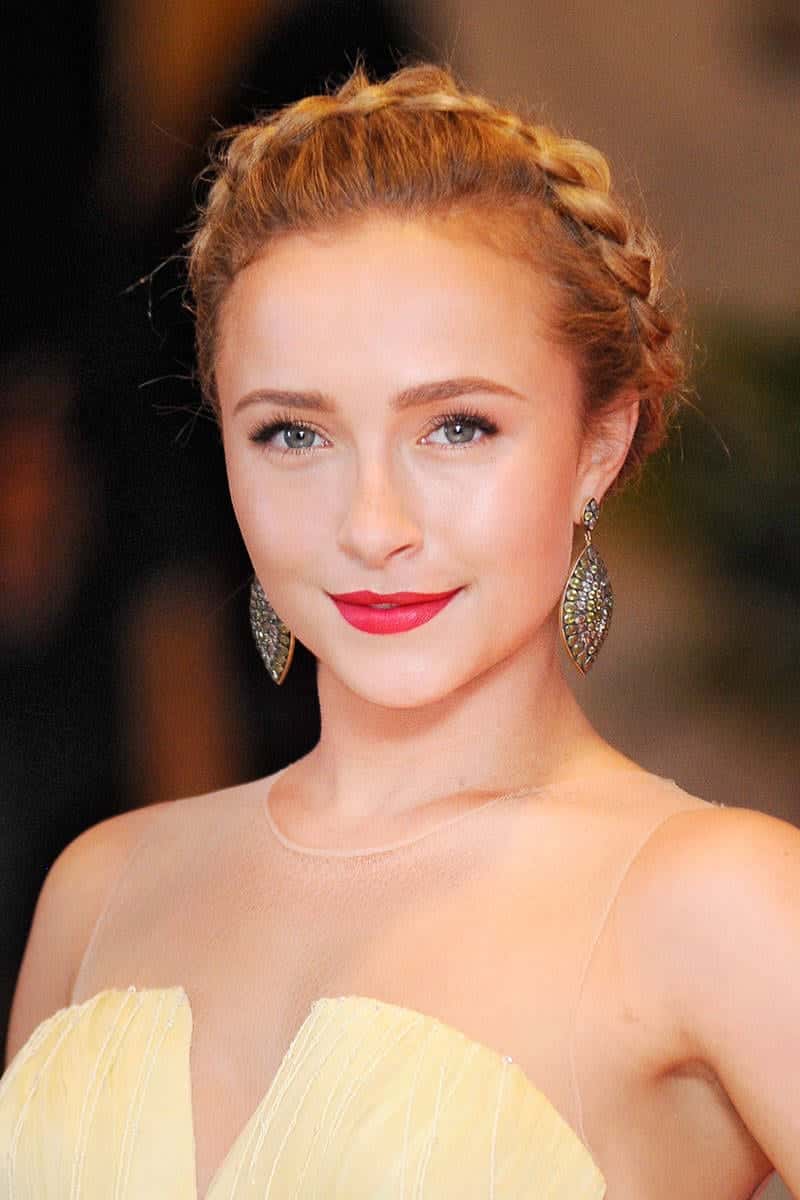 Emma Watson Braided Hairstyle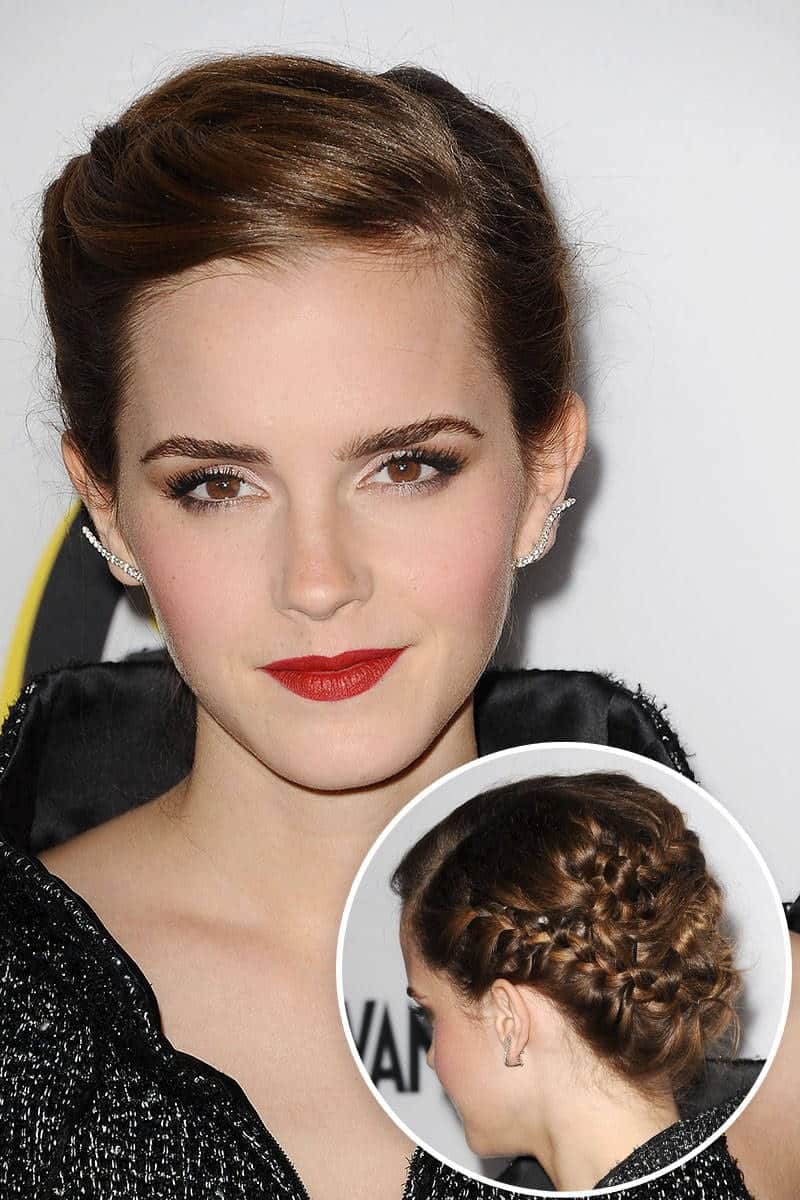 Cheryl Cole's Braided Hairstyle
 Fan Bingbing Braided Hairstyle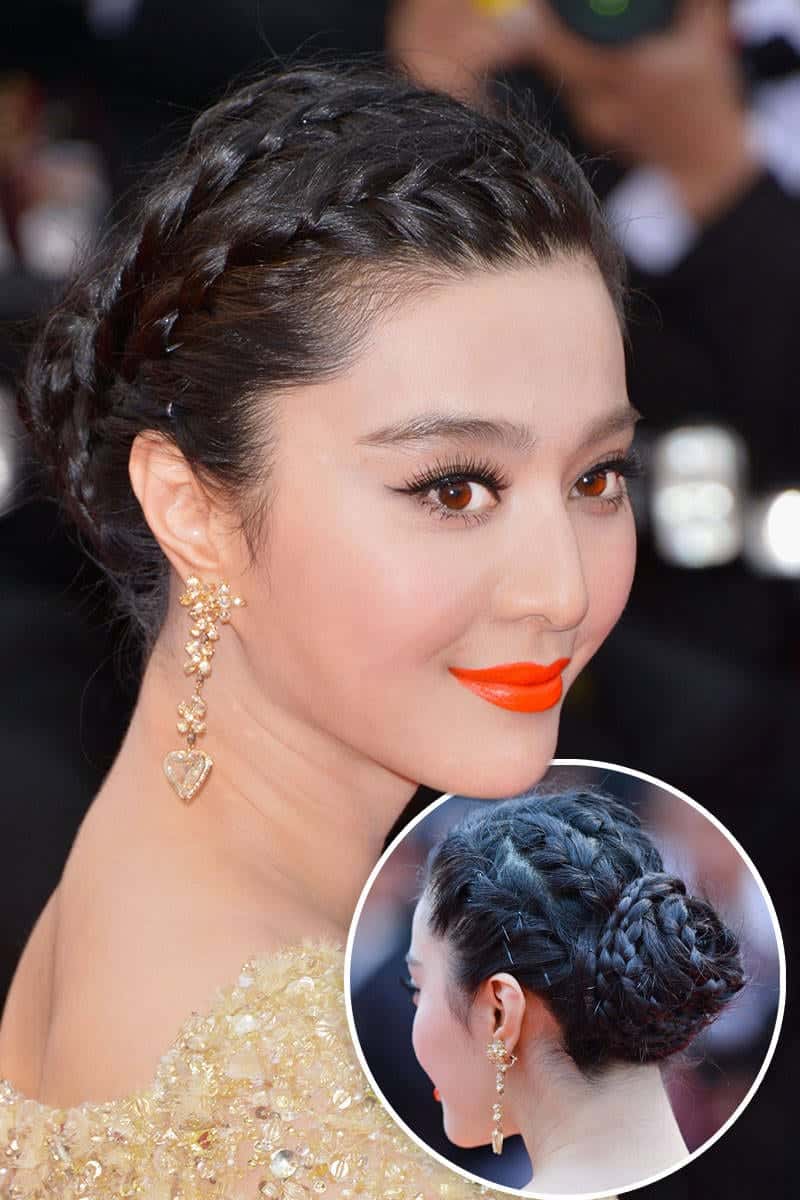 Messy Braided Updo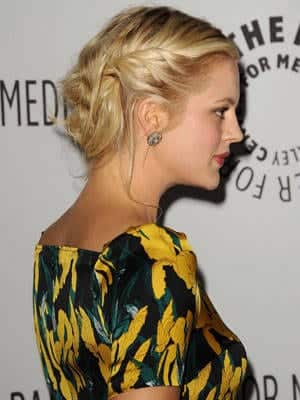 Taylor Swift French Braid hair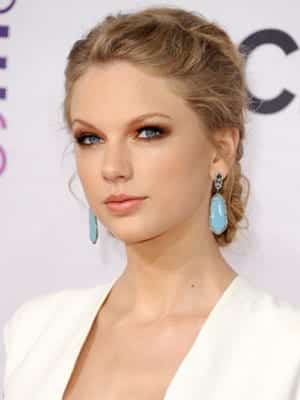 Lucy liu  Braided Hairstyle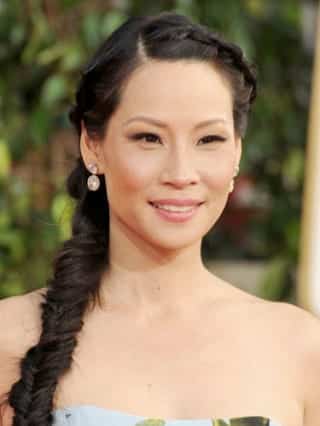 Lucy Hale's Braided Hairstyle