Black Celebrities With Beards. Beards are back in town. From the classic style to goatees – and even mutton chops – black men are starting to love facial hair once again. I mean, why wouldn't they? A beard does not only elevate your look but also shows your personality. It also accentuates your best facial features. 
From Hollywood superstars to laymen, everyone is interested in growing beards in a stylish way and looks damn attractive. It is apparent that achieving a six-pack and showing off your biceps through skin tights is not just enough for today's style-conscious men. The 90′ hipster's trend is back with a big bang, and all previously fresh-faced cool celebrities are desperately growing their facial hair to achieve the hottest look. No doubt that the beards have taken a prominent position among the recent fashion shows and celebrity red carpets, especially the black celebrities, who have taken this latest trend to the next level. The hottest black men celebrities are flaunting their stylishly sculpted facial hair. To be very true, a large number of these Hollywood shining stars are looking for much better rather much more stunningly seductive in their beards which is why we recommend that you also have a look at Celebrities Beards Styles.
Best Celebrity Beard Styles for Black Men
The hottest trend of this year, among the men across the globe, contributes to 90's Uber-Hippie revivalism, i.e., growing the beard. The beards not only give a strong masculine impression but it is also used as a style statement. And black men's beards styles have always been sources of inspiration for people who are not afraid to go beyond the limits.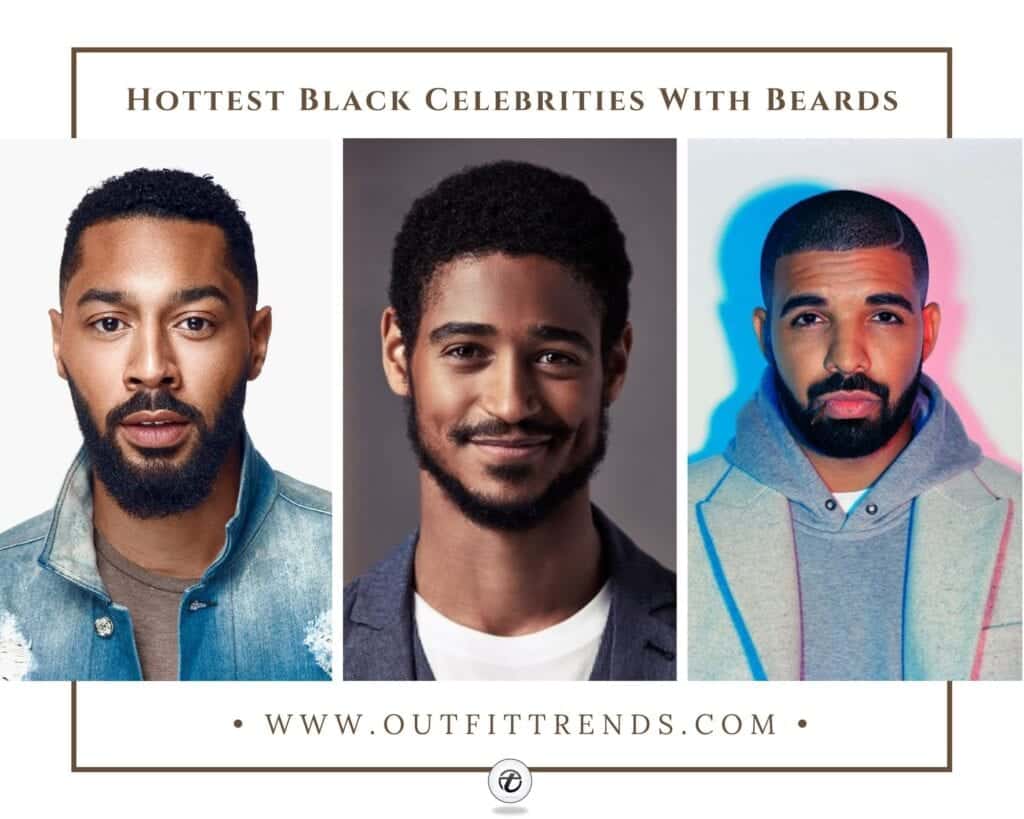 Tips For Black Men With Beard
Haircut and Beard. Make sure your haircut goes well with your beard style. When your haircut and beard harmonize with each other, you will look sexy and stylish like never before.
Moisturize. Regardless of your ethnicity, there are ways on how to moisturize your beard. But according to Beardholic, black men have more beard problems. Their facial hair tends to be patchy, curly, and dry. Also, their facial hair growth is slower and harder to groom. Beard oils that have jojoba and argan oil are ideal for moisturizing black men's beards. Balms would work as well. Lastly, look for products with shea butter and beeswax.
Straightening the beard. Straighten your beard just like how any bearded man does it. You can try a heated beard brush to straighten the strands. Or you can use a beard straightener, which is a smaller version of a flat iron. And having a good trim to remove split ends can also help your beard appear straighter.
Grooming. The facial hair of black men is more coiled, wiry, and coarse. But every bearded man should practice a beard grooming routine from the very start. Black men also need to put extra effort into conditioning their facial hair to make it smoother. That said, you can try using quality beard care products.
Comb and Brushing. Boar facial hair brushes are the best for having natural scales and hair bristles. The ideal beard comb for black men's facial hair is the one with smooth-edged teeth. Avoid combs with sharper edges that are made of plastic as they can damage your beard. Wooden beard combs are also a good option.
Here are some of the hottest black celebrities in beards:
↓ What Beard Style Looks Best For Me?
First off, consider your face shape. And then decide whether you want to opt for a long beard or a short one. Make sure it complements your best features. Go for something that will give you that charm that mesmerizes both women and men.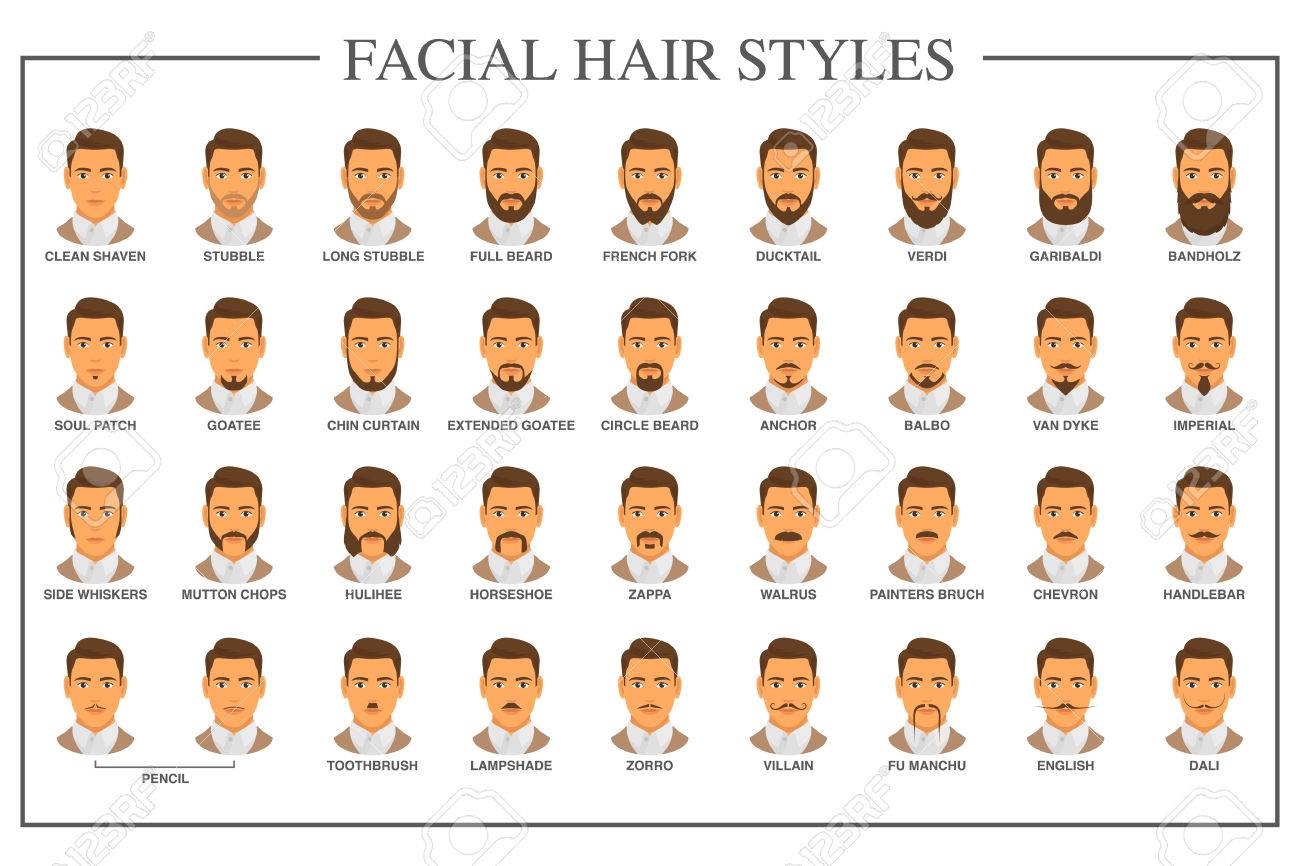 ↓ 20 – Drake
If you want to style your beard like Drake, you need to use a precision razor as that's the best way to get those fine lines that he rocks. His beard is also always very neatly and evenly trimmed, for which you need to regularly use the same size guard on your trimmer.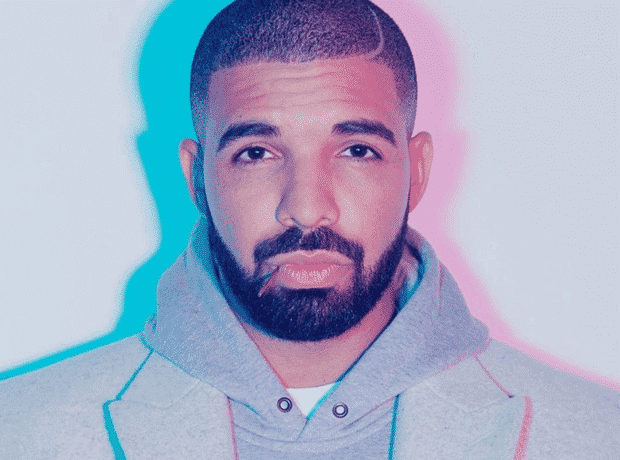 ↓ 19 – Tone Bell
Actor and comedian Tone Bell definitely gives off the right #NoShave motivation that we need.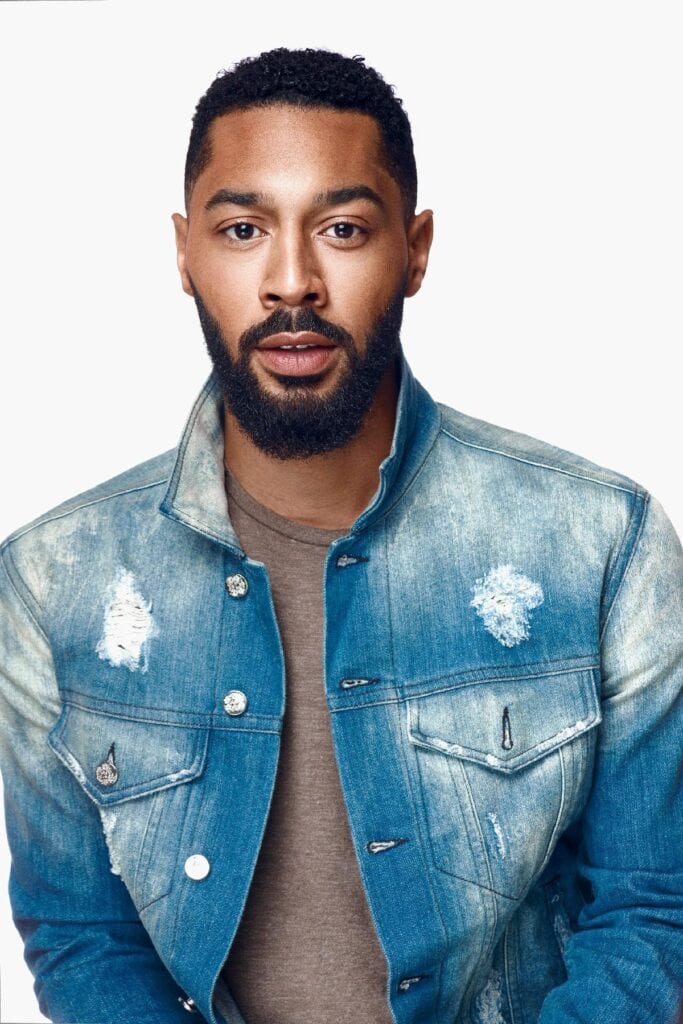 ↓ 18 – Anthony Mackie
This is one of those retro styles coming back into fashion. This style has long, full sideburns that are cut at a wide angle. This beard style might look like a costume as it is associated with the men of the Old West.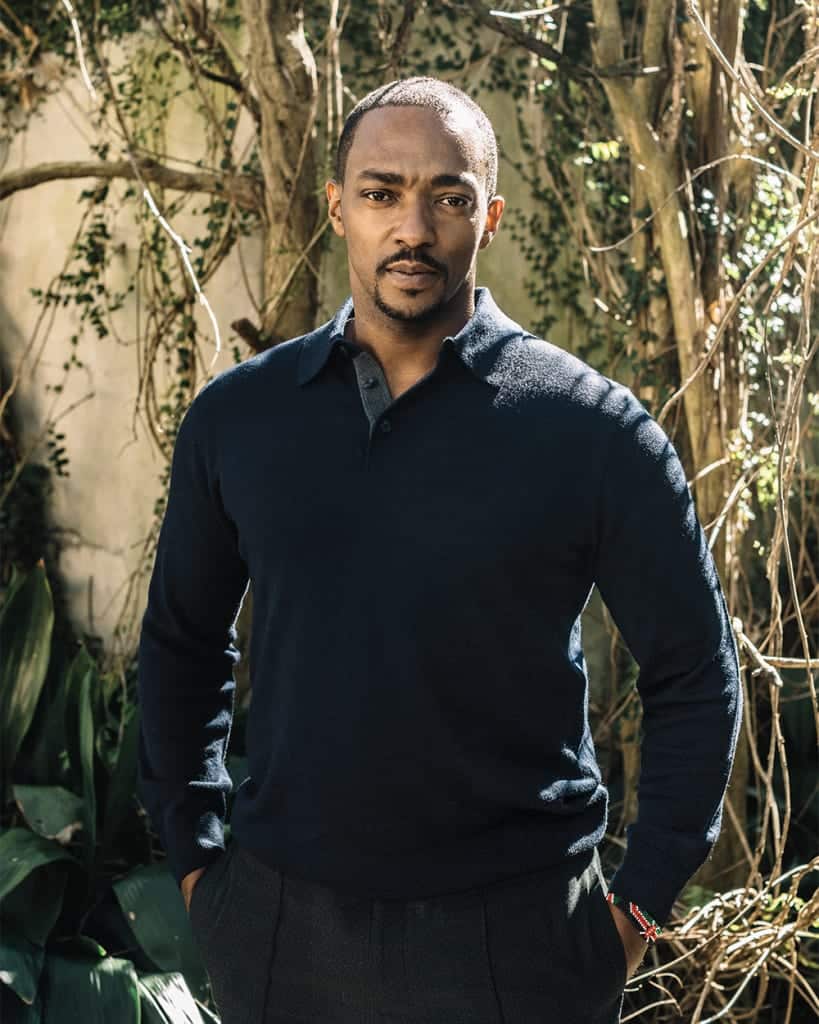 ↓ 17 – Chadwick Boseman
This beard style combines a mustache with a full, rounded beard. To maintain the Garibaldi beard, go to your barber to get regular trims. Having your beard trimmed once in a while is also suitable for hair growth and reduction of split ends.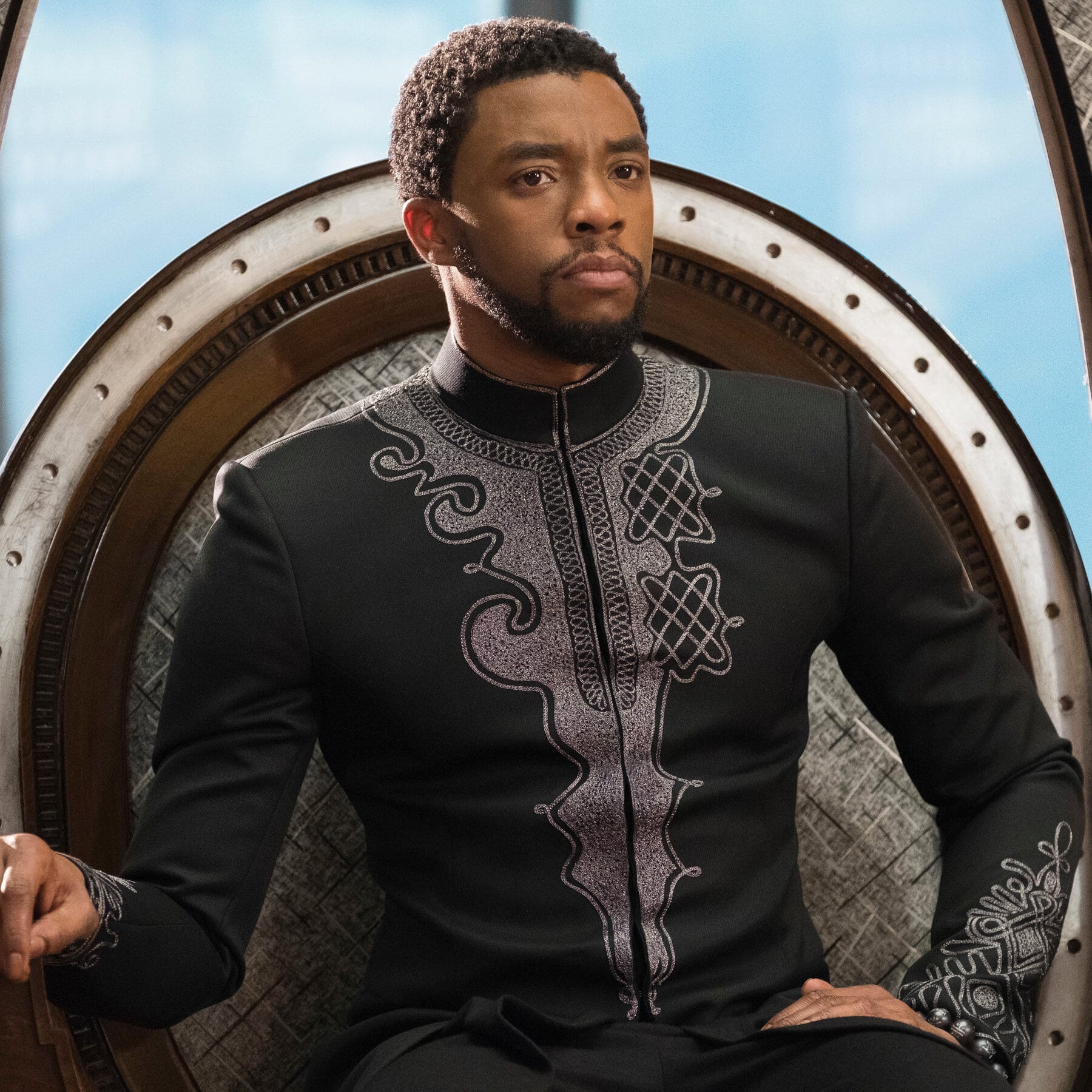 ↓ 16 – Jacob Anderson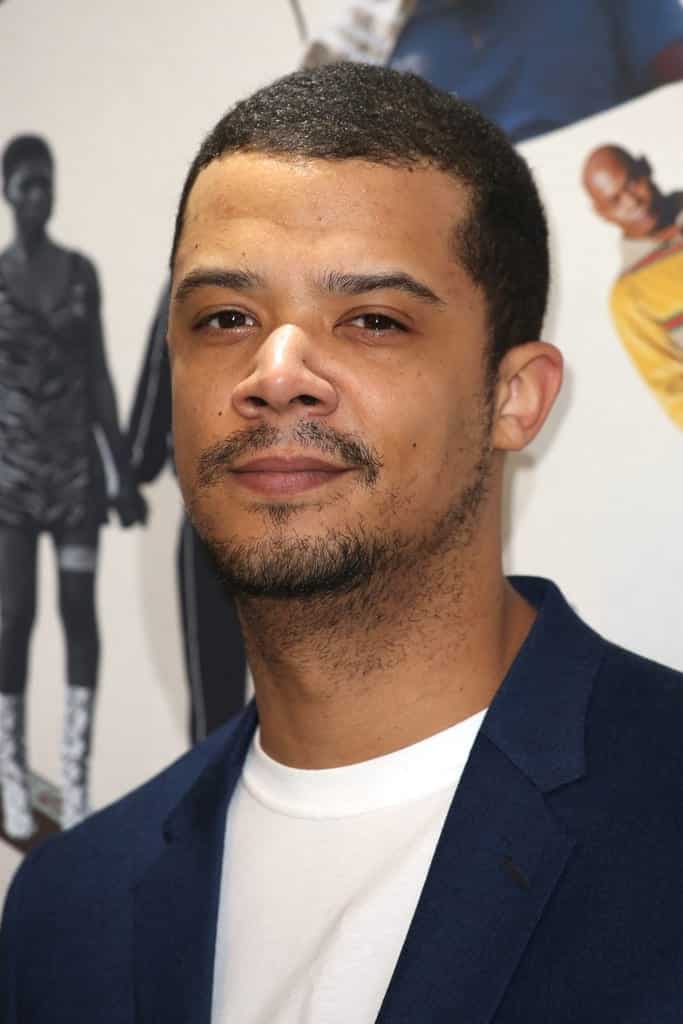 ↓ 15 – Jesse Martin
This beard style suits men with round, rectangle, or square faces. It's also known as the "Tony Stark" beard, inspired by the Marvel character portrayed by Robert Downey Jr. The anchor is a pointed, goatee beard paired with a mustache.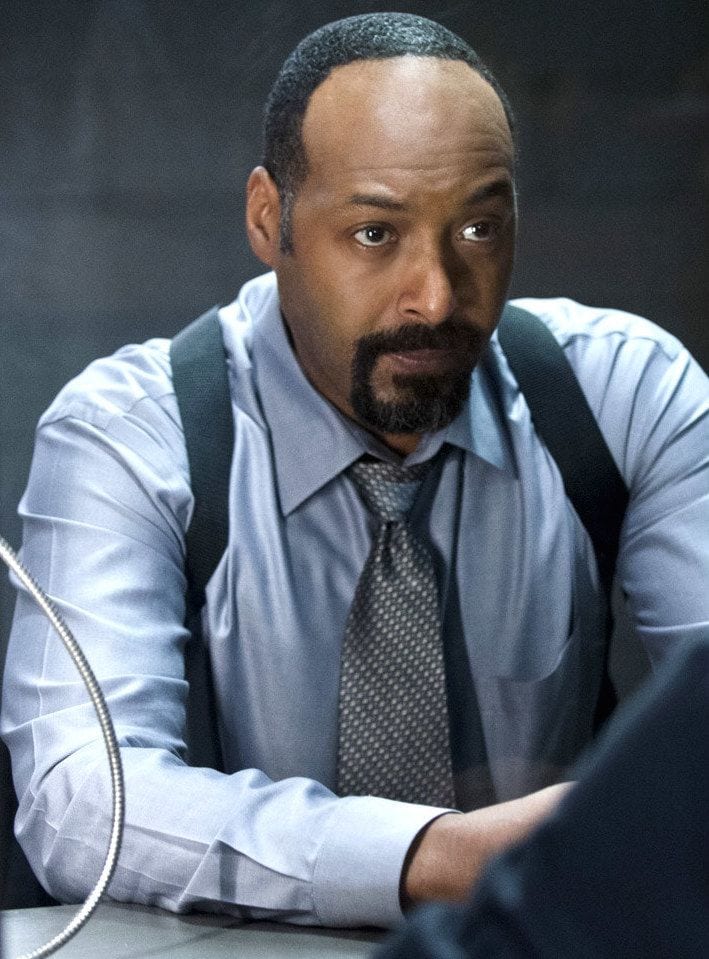 via
↓ 14 – John Legend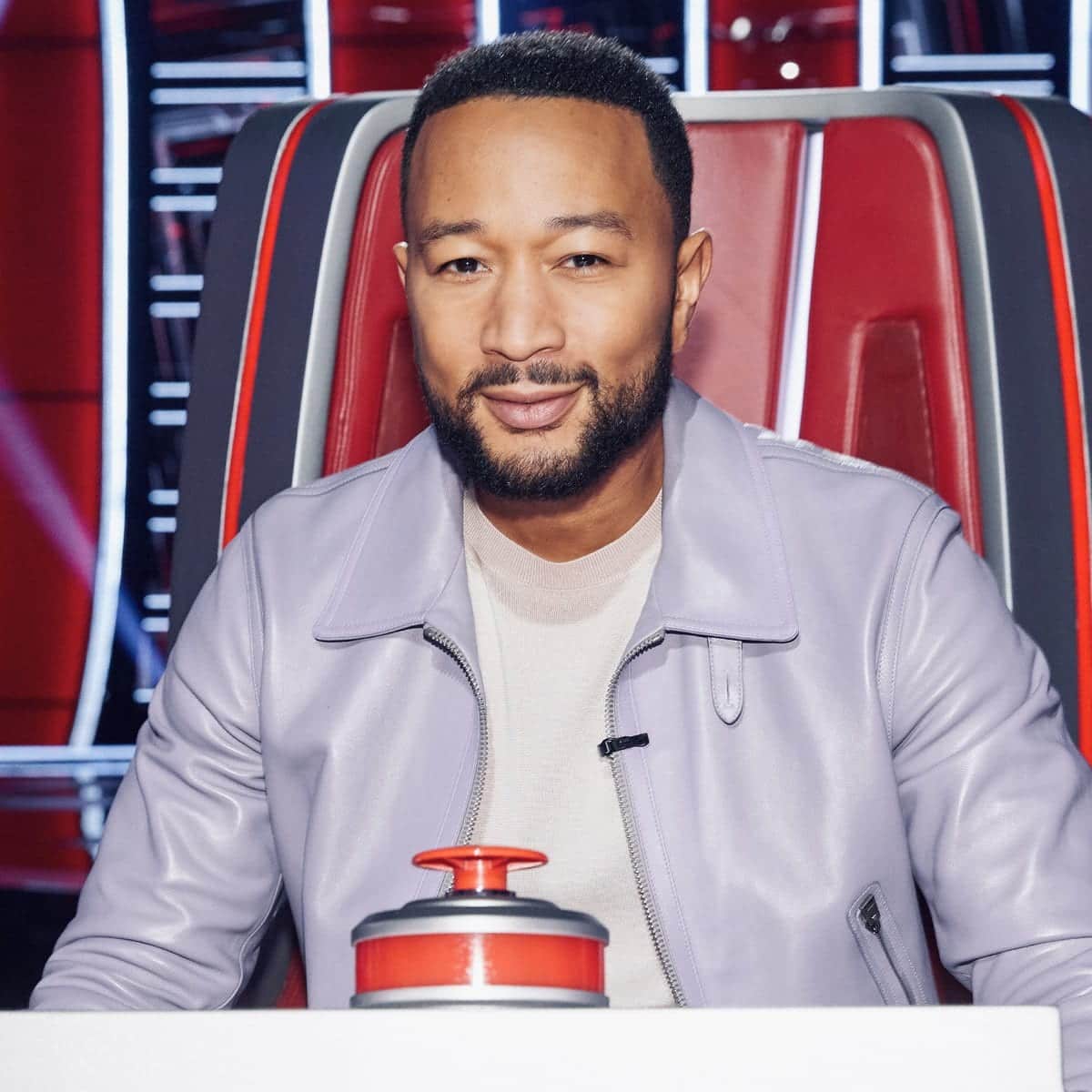 ↓ 13 – Alfred Enoch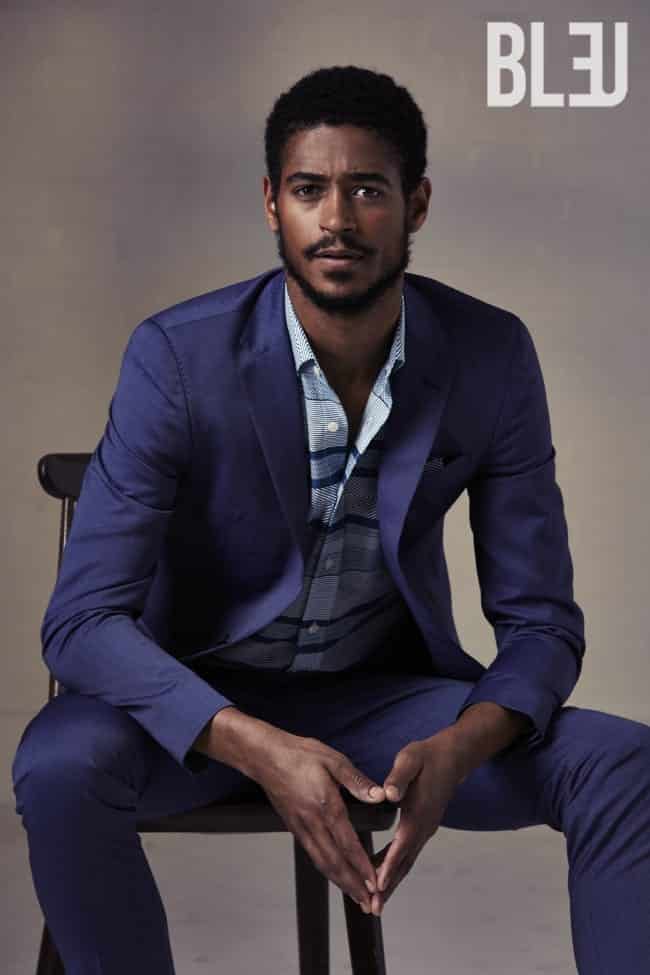 ↓ 12 – Samuel Jackson
The goatee beard is one of the easiest styles. You can keep this cleanshaven, so it's an ideal choice if your facial hair tends to be patchy.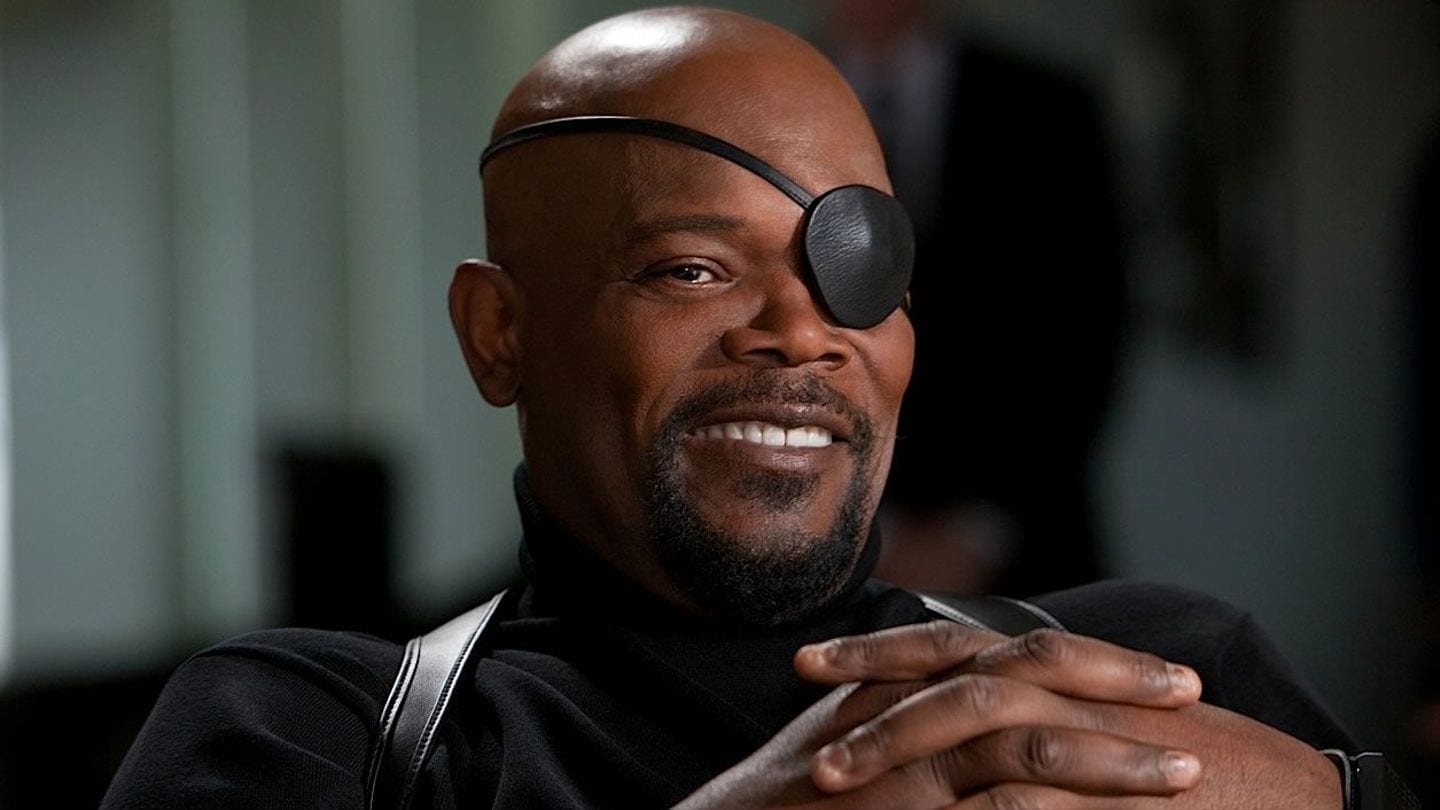 ↓ 11 – The Weeknd
This timeless and versatile beard style makes you look masculine without breaking a sweat. This was popular back in the 1970s, but black men are embracing the full beard once again. The barber has the power to shape your beard to make your jawline stronger.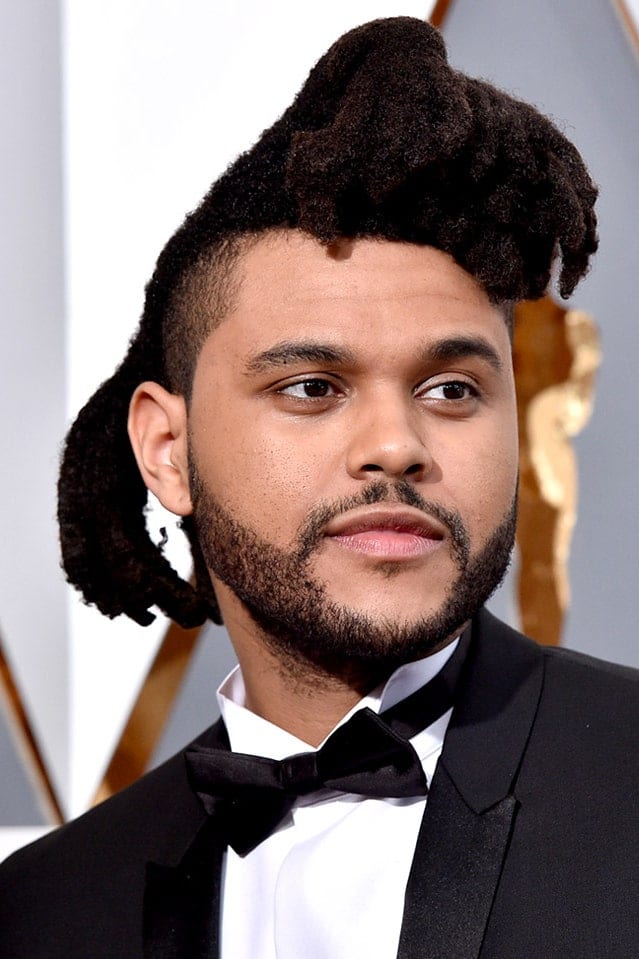 ↓ 10 – Trai Byer Stubble Beard
Trai Byer, a famous American actor, and the singer look awesome and effortlessly cool with the beard style called medium stubble. The beard is much trimmed and neatly shaved with short hair and gives a handsome look without extra hues. This beard style has popularized among young black men so much that it seems that it will never go out of fashion trends. The best thing about this trend is that it can be maintained without much effort.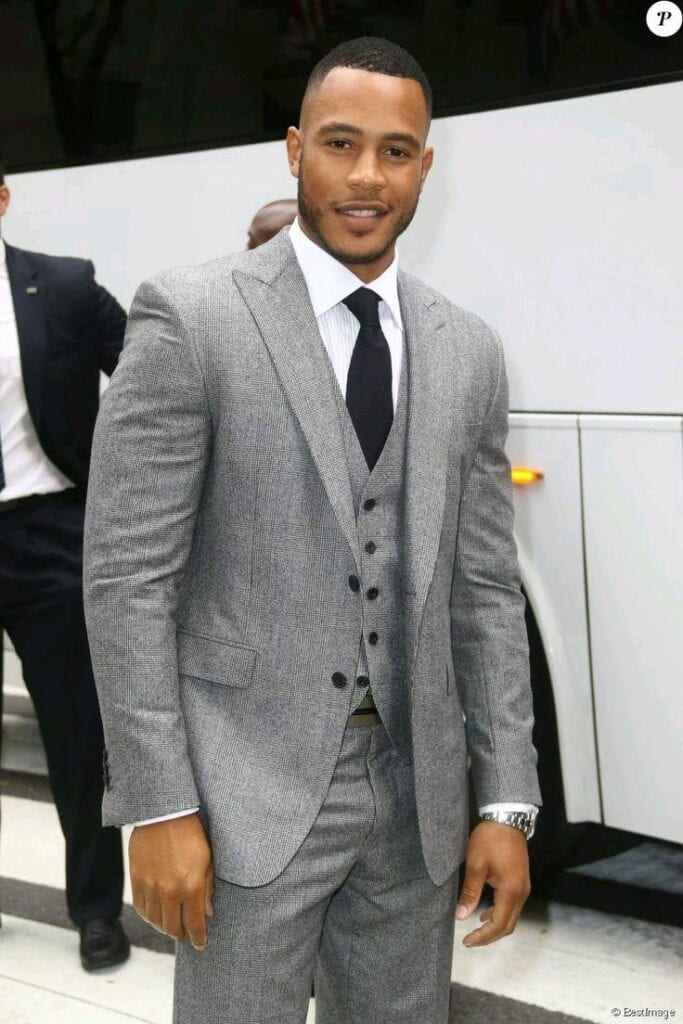 ↓ 9- Lance Gross
The stylish American actor model and photographer, Lance Gross, adds to his grunge-like appeal with short grown facial hair called Chin curtain with lightly grown mustaches. It's no doubt an advanced-level look of contemporary goatee style, and black men with a rounded face can easily carry this look by slightly connecting it with the mustache. With a little trim on the edges or not, this beard style will still mark its potential. It's the best beard style for those black men who have comparatively less hair on their chins. RECOMMENDED: Types of Beards Styles; Their Name with Pictures; A Complete List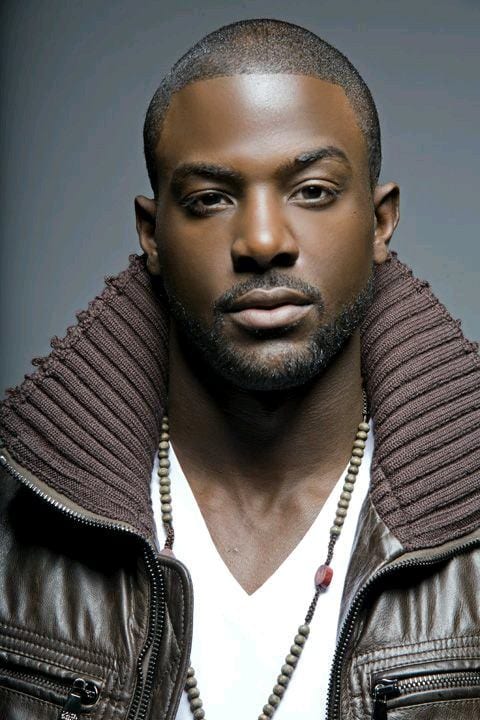 ↓ 8 – The Bryson Tiller Beard
The almost unevenly grown facial hair of the American singer, songwriter, and rapper, carries a great appeal for his fans, which lead to broadly inspired iPhone 6 cases and skins with his bearded looks.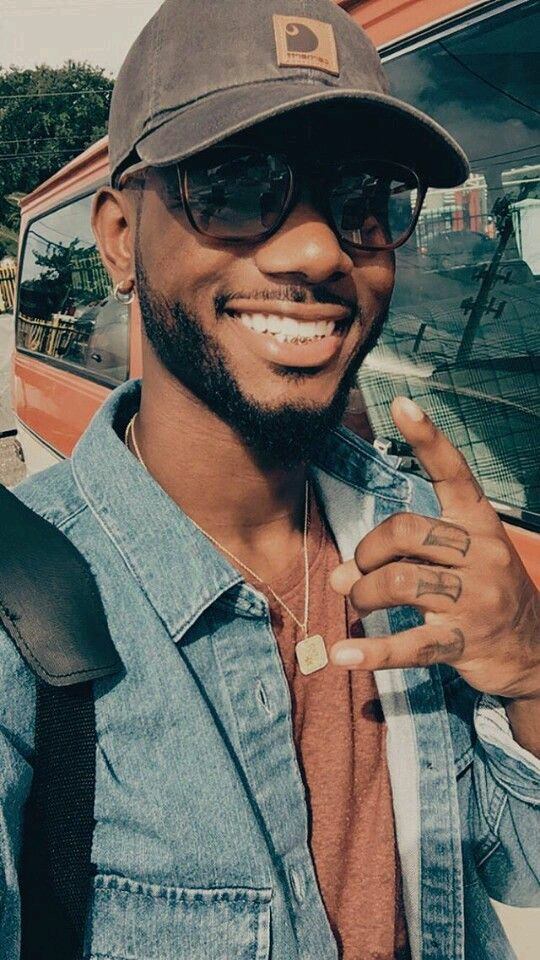 Step by Step Video Tutorial – Bryson Tiller Haircut and Beard Style
↓ 7- Michael Jordan In Sans
Another most appealing trend among the African-American guys is the short beard you can find on Michael B. Jordon. Although this comparatively shorter facial hair looks almost invisible on black men as it blends with skin color but believe me, this is a look which many women would prefer! The famous American actor looks better rather than more provocative with little hair on his face. This beard style needs extra care attention for keeping it perfect. Don't forget to check out these Mutton Chops Beard Styles-15 Best Looks with Mutton Chop Beards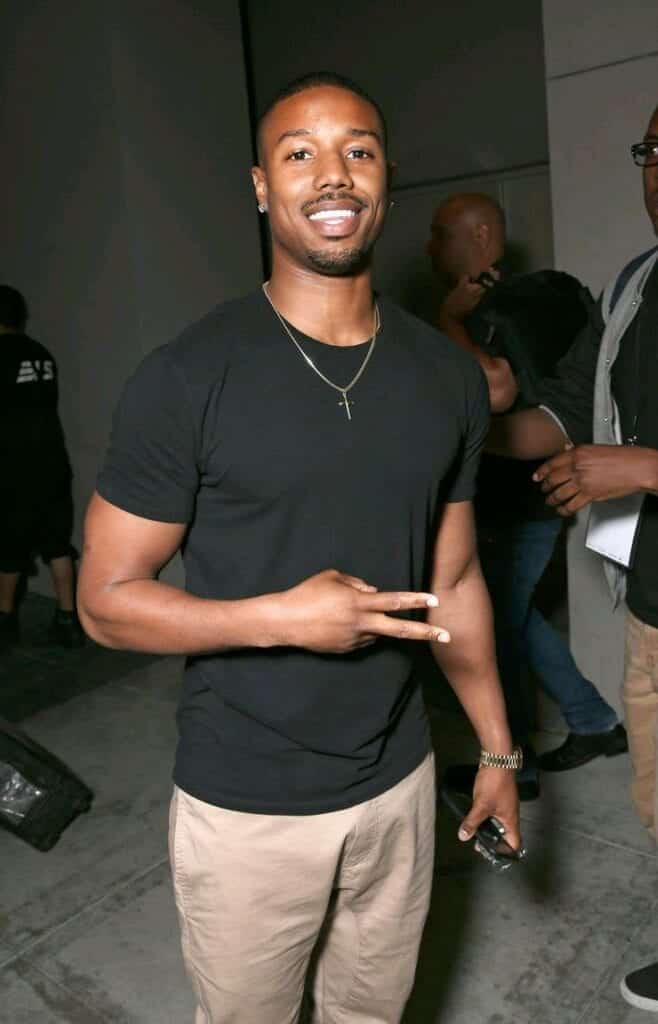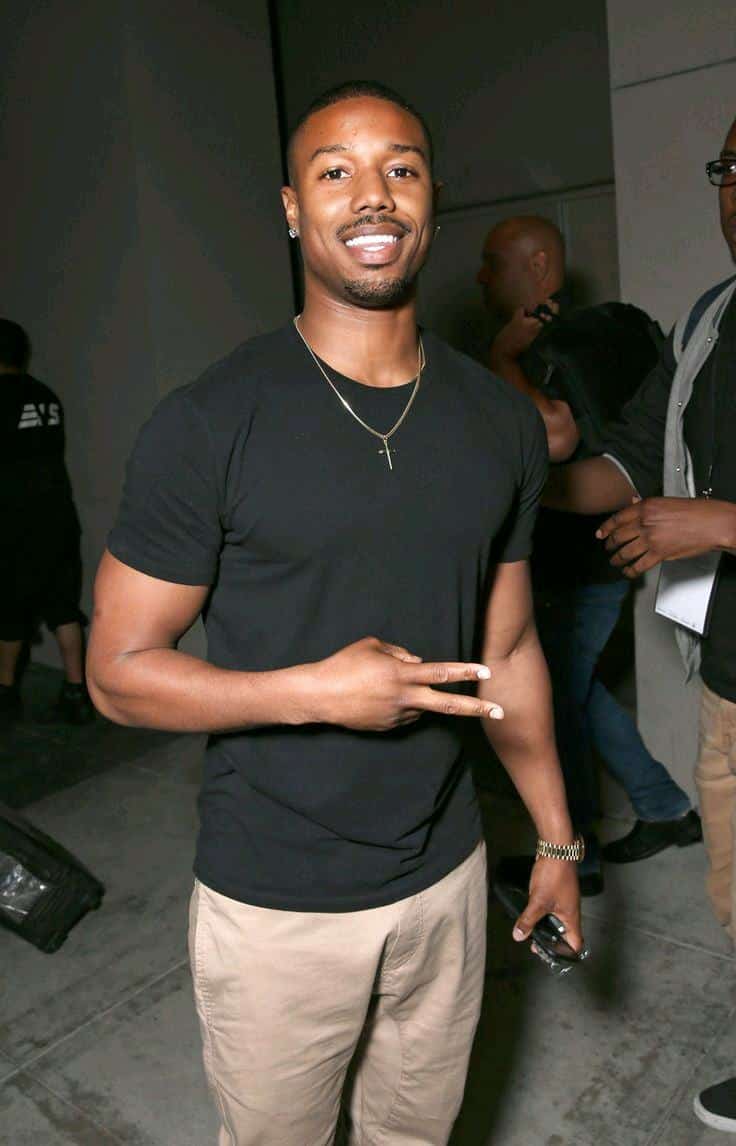 ↓ 6 – Lamman Rucker Anchor Beard
The super-hot American actor has made his way to the films and television with this bearded look. This simplest of all beards style is called anchor beard. It's a strip of mustache and hair starting from the lower lip and going towards the chin and thus marked as another variation of Goatee beard style. However, this beard's style needs much care and attention to maintain its perfection but believe me, and the unstoppable charms are really worth it!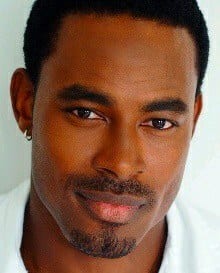 ↓ 5 – Derek Luke In Petite Goatee
The Independent Spirit Award winner actor Derek Luke has an amazing style and seductive face with few facial hair and Goatee style. It's no doubt one of the most famous trends among black men. The best thing about this beard style is that you can trim and shape it in many ways but still can get the desired attraction. You can see Derek Luke has grown his beard as a small patch.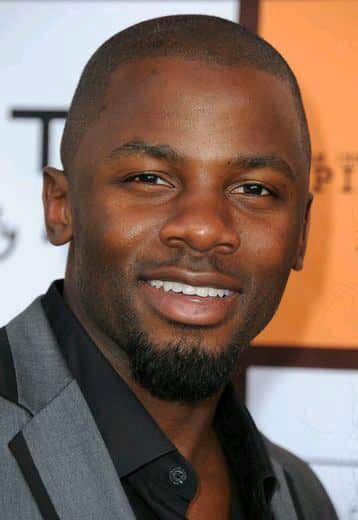 ↓ 4- Boris Kodjoe In Trimmed Goatee
Here we have the best-looking man with beards, Boris Frederic Cecil Tay-Natey Ofuatey-Kodjoe, famous as Boris Kodjoe. He is an Austrian-born actor of German and Ghanaian. This an interesting beards style that Boris Kodjoe has adopted, as it looks superb with any face shape and for any age. Men so commonly adopt the mysterious yet sophisticated-looking beard.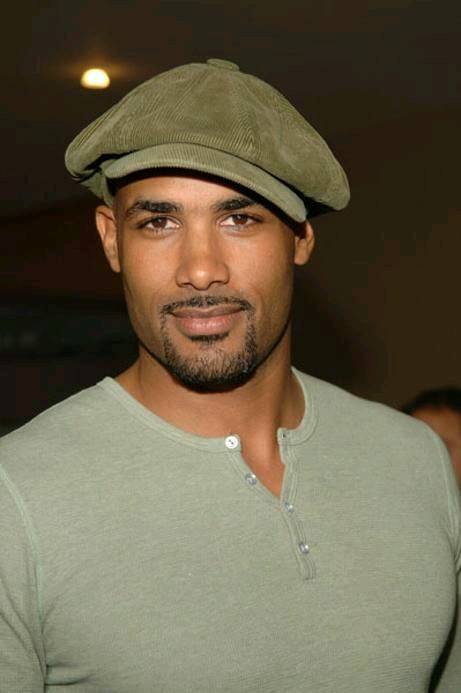 ↓ 3 – Idris Elba In Goatee Beard
The exclusive charms of Idris Elba are unbound. His penetrating eyes, mesmerizing voice, and amazing talent make him the top hunk of Hollywood. Above all other qualities, his face and the bearded look are best of all. The beard's sophisticated yet seductively masculine style is followed by almost every other man around the globe. Its secret is that it comfortably fits and suits every face structure and every aged man. RECOMMENDED: Short Beard Styles-23 Best Tips on Styling Short Beards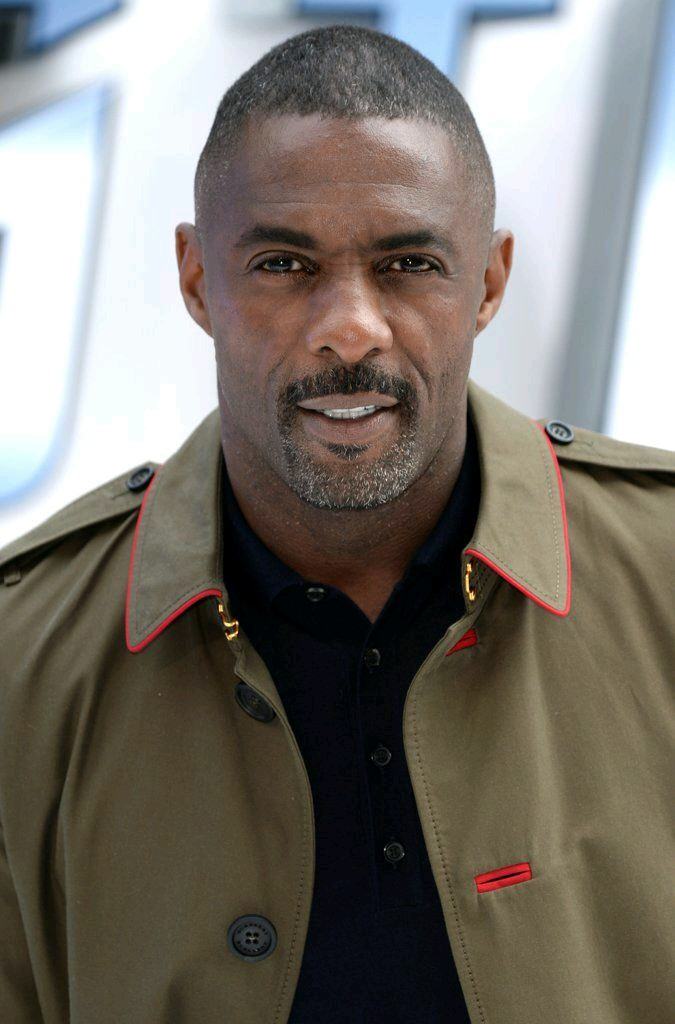 ↓ 2 – Will Smith In Carved Beard
Hot superstar Will Smith is known for making his own style statement in the form of his beard. His facial hairstyles and trends are really worth copying for the modern men for the highly attractive looks. Regardless of what face type you have or what haircut you adopt, a view of the fashion icon Will Smith's various facial hairstyles is worth copying. These beard styles are best for sophisticated professional guys. Either it is full bearded bald man style or sculpted or carved beard hairstyles, they can express their own sense of uniqueness with a huge influx of attention.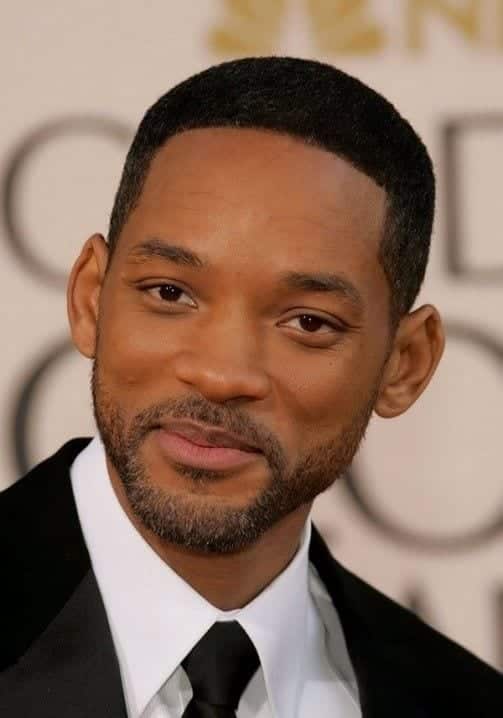 ↓ 1 – David Bryon In Woodside Beard
This comparatively sinister look of David Bryon Woodside is like the magic spell that can be mesmerizing in no time! His bald head and stylishly trimmed facial hair are giving him the look of an Egyptian deity. It's a classic bald man beard for the black men that never seems to fade away. The men tend to gooing bald, or even those who are just fed up with regular haircuts and want a drastic yet super cool change in their personality can go for this look without any doubts!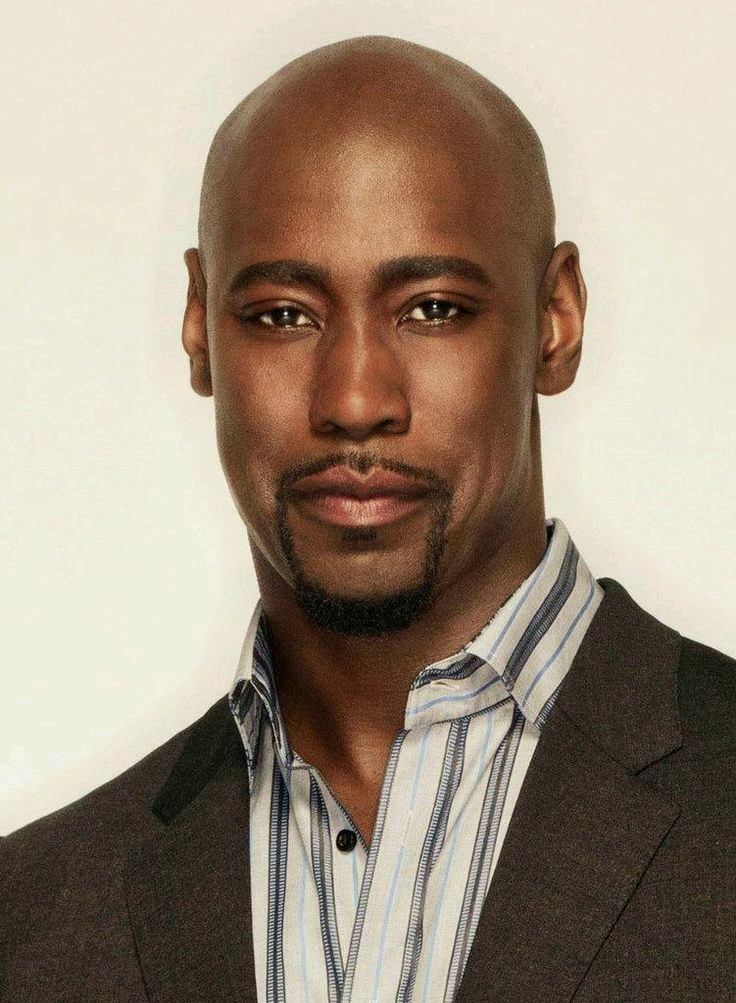 The sky is the limit when choosing the right beard style for you. And some cuts work with black guys better than others. Choosing the right style of beard for your personal needs can make or break the beard-growing process. So choose wisely! These styles will never fade, and they owe it to the men of color as they can create a unique and timeless look.
Frequently Asked Questions
Q. How do black men fix a patchy beard
A. Any man can have a patchy beard regardless of ethnicity, but this problem is more common to black men. The ways of fixing a patchy beard are the same for all men. To have a healthy-looking beard, you must have a balanced diet. Healthier foods have more nutrients (especially protein). Taking lots of water every day will also improve your facial hair growth.
Q. What is the most common problem of black men with beards?
A. The biggest problem black men could face is the texture of their facial hair. Their beard grows in various ways: small, spirals, tightly packed, wavy, and ragged. And all these reduce the overall length of their beards. For instance, coils or curls make their facial hair grow together, looking like long springs that hang down your face.
Q. How should black men take care of their skin?
A. Dandruff is a menace! Moisturizing and hydrating your facial hair is a must, and so is cleaning and exfoliating the skin under it. And the best time to do it is right after taking a shower. You might also want to avoid products with fragrances, dyes, and lanolin as they can irritate your skin, leading to dryness or clogged pores.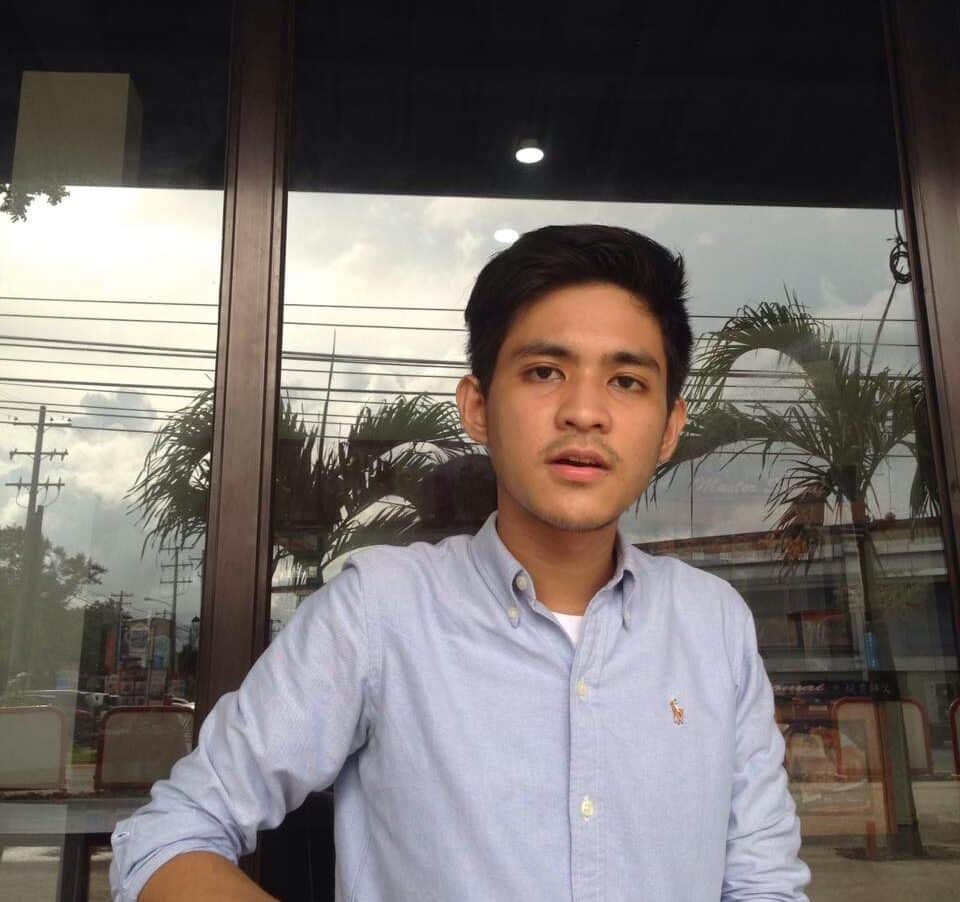 John Vincent studied Communication Arts in the Philippines.
Growing up, he's always had an eye for aesthetics. He enjoys writing a lot. Books, TV series, and movies are a big part of his life. His all-time favorites are Harry Potter, Game of Thrones, and Marvel films.
He believes that fashion is a pure form of art. You express yourself through your personal style – it's something you can't replicate.