French Beard Styles 2019: Want to try out a new beard style that is also an old classic? French beard is the answer. French beard is the most favorite celebrity facial hairstyle. Well, if you don't agree to it now, you probably will by the end. Having been sported by a couple of Hollywood and Bollywood celebrities, it is one style that is quite easy to replicate and does not require much time and effort. If you haven't guessed yet, let me tell you, French beard is pretty low maintenance. You can dye yours black or can let it fade light just like Mr. Bachchan's.
 Men, throughout history, have had multiple facial hairstyles, but all of them changed and evolved with time, according to recent trends, but in case of french beard, it is the longest and a trend that will keep prevailing for as long as we can see. Take a look at these 15 French beard looks. We also have a couple of celebrities that you could take inspiration from. This super cool look is for mature guys looking for a new and refreshing beard style. It can help transform your look to make you look wise and older.
What Are The Different Styles Of French Beard To Try?
So, we bring you 15 interesting French beard styles that will help and give you ideas:
Your French beard does not have to be plain and boring. You can add in different shaves and styles to make it more exciting.
Keep track of what the celebrities are up to as it will help you get more inspiration.
Dye it into colors that are natural-looking for some added beauty.
While using chemicals and products, make sure to keep your facial hair well nourished with the help of hydrating oils.
The jazz dot is a key defining feature of the French beard. However, you can skip that to go for a fuller French beard like that of Amitabh Bachchan.
The French beard does not necessarily have to be restricted to around your chins. It can extend up along the cheeks for a heavier look.
Shape your French beard by either going circular or giving it a square look.
Trim your beard regularly to keep the overall length regular.
Go to a professional barber for neatness and perfection.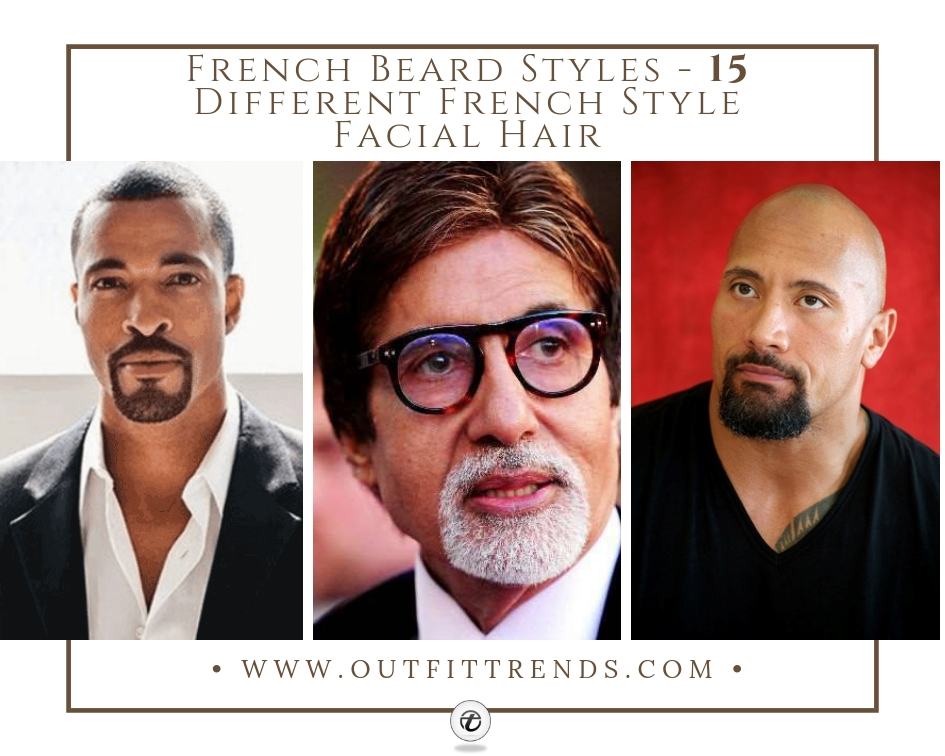 RECOMMENDED: Hairstyles with Beards; 20 Best Haircuts that Go with Beard
↓15. The Cool Look
If you're oval faced then this French beard style is perfect for you. Play around with a cool tee and some jacket to add more style to your persona. While most French beards involve a shape going around your mouth and chin areas, you can also add in different designs to give it a cool look. For example, here the beard goes all the way to the sideburns, something that is not usually done. Instead of being spread out on the cheek, it runs under the face, along with the jawline.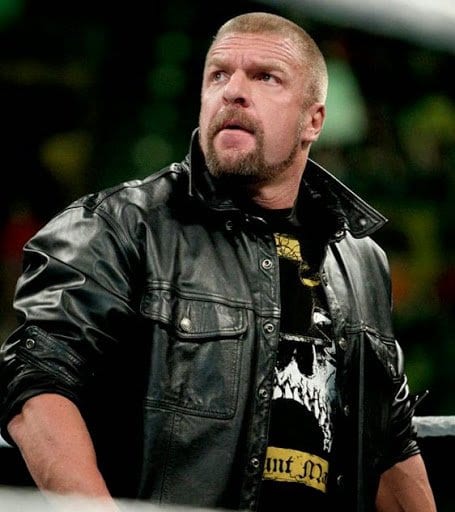 ↓14. The Gentlemen's Beard Style
As mentioned, the French beard is not only worn as a casual style but looks really well maintained even if you're dressed up for a business meeting or some formal work dinner. For a more sophisticated look, you can grow a little stubble around the much thicker French beard to let it remain the center of attention. This style of beard surely looks great when sported with a Business Formal attire. Check out Funny Beard Styles-20 Weirdest, and Unique Facial Hair Looks Ever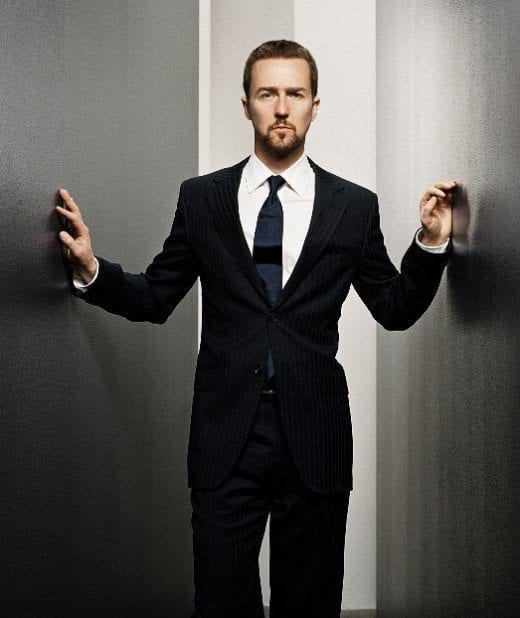 ↓13. Beard for Events
Many celebrities prefer to dress up semi-formally at premiers or such events, well if that's the case men can opt for the French beard, this will not give the typical formal look. Got a wedding or an exciting event coming up? Give yourself a fun transformation by going for a new facial hair look. Instead of spending bills on new outfits and shoes, give yourself a fresh appearance by going for a different bearded look. If you have got silky and luscious looking hair, they will surely look great with a macho French beard.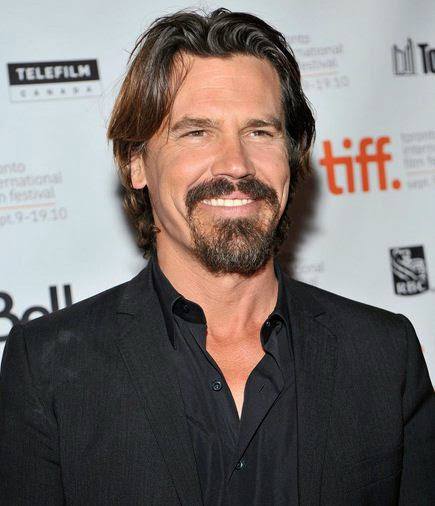 RECOMMENDED:  Indian French Beard Styles
↓12. Amitabh's Signature Style
Everyone knows Amitabh Bachchan, and even at this age, he gracefully carries his full white-haired french beard, be it a premier or any talk show, this man never fails to impress. Apart from his French beard, Mr. Bachchan keeps the rest of his face clean-shaven. Unlike others, he does not sport a jazz dot and likes to go for a more fuller look. Being a classic Big B look, a lot of his fans love to replicate the look to pay ode to him. From Kabhi Khushi Kabhi Gham to Pink, Mr. Bachchan has proudly flaunted his beard on the big screen.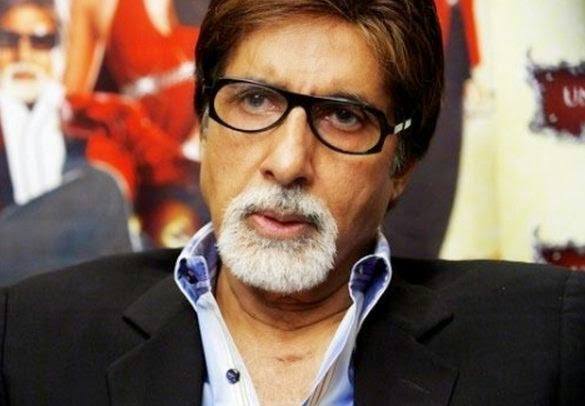 Via
↓11. King Khan's Look
The Bollywood Superstar, Shahrukh Khan AKA SRK also prefers a French beard over others, as it gives a mature as well as more composed look to the entire personality. With the gorgeous chiseled cheeks like his, it is best to make them shine. Do so by going for a beard style that does not cover your prominent cheekbones. This lighter French beard style is for men who don't want a full and thick look. This style can be sported to work and at formal events, making you look dapper and elegant. His French beard was an essential part of his role "Raees" that sent many of his fans in a state of frenzy. The style was brought back in fashion because of that role essayed by the Bollywood King. Have a look at Salman Khan Dressing Styles–20 Best Looks of Salman Khan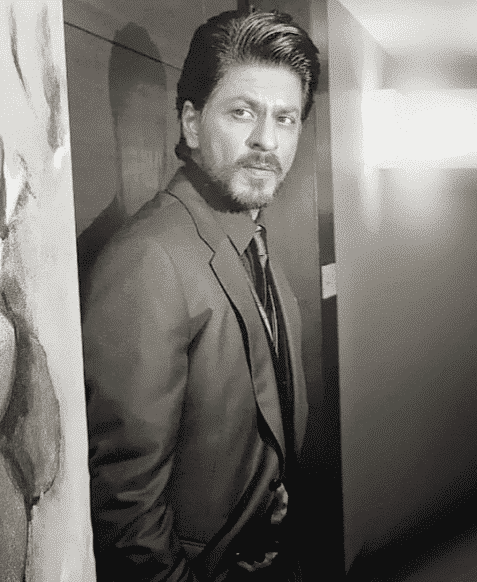 Via
↓10. Young Look
Who doesn't know the super hit series hero, Boyd Holbrook? To give him an even younger look, he opted for the French beard. The extended French beard hides the face shape, making it appear smaller. Keeping the beard natural and untrimmed can give a rugged and super hot look, something all guys seek. However, if you are all about perfection, make sure to trim it regularly to keep it at an accurate length.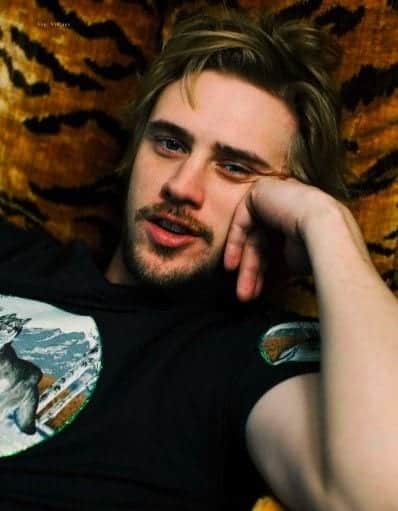 ↓9. The Bollywood Heartthrob's Look
Steal the look of Bollywood's chocolate boy, Ranbir Kapoor. Ranbir usually keeps it clean with a light stubble and is rarely spotted with a lot of facial hair unless a requirement for his movies. Of all the beard types, he opted for French beard due to its easy maintenance and the mature look it offers. He went for the Amitabh Bachchan look by going for a fuller beard. To make your beard very prominent, keep your stubble well shaved, defining the French look.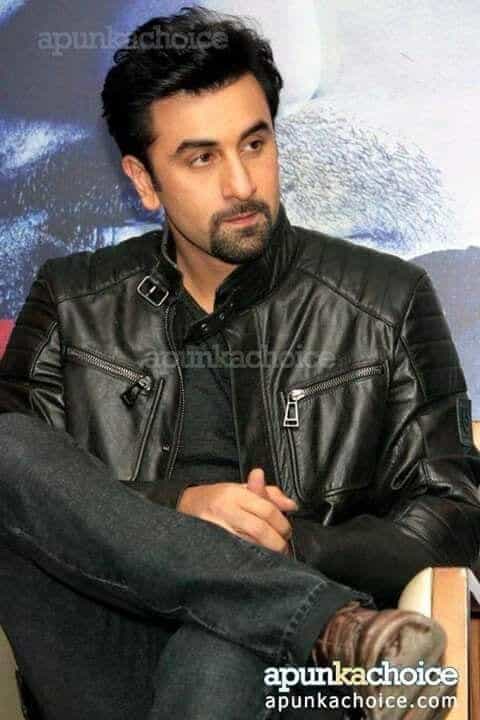 ↓8. French Beard for Teenage Boys
Despite being super young, Joe Jonas broke all norms and stepped out sporting a clean French beard look to go with the almost-shaved head. In teenage and youth, boys are looking for options to make a style statement of their own, follow Joe Jonas and as he goes for really short hair with an extended french beard look. The Jonas brothers are well known for the grace they carry themselves with and the kind of fashion choices they make. Fortunately for many, their fashion sense is quite relatable for all the young teens and adults alike. If you have fast facial hair growth and do not want to damage the skin with regular shaving, allow the hair to grow, to style it into effortless looks. Don't miss out Beard Styles 2016- 30 Cool Facial Hairstyles To Try This Year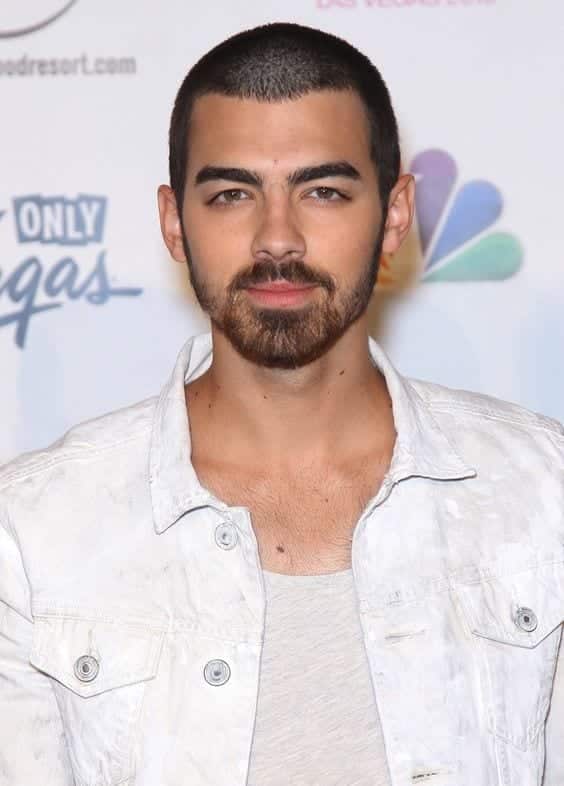 ↓7. The Sleek Mustache
Like Zac Efron, boys can also go for a french beard look which separates the beard and the mustache. The wide spaces give a refreshing appearance. You can skip the jazz dot or add it in, depending on your preference. The side swept and slicked back hair looks great with the light beard and gives a youthful look. Wear it to a party or wedding and dress to impress. You can also get inspired by Robert Downey's unique beard styles, especially the Iron Man style beard. The unique designing can help you look uber cool and stylish.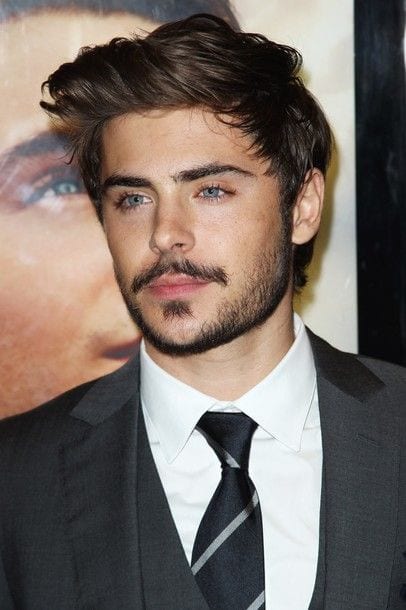 ↓6. The Outdoor Style
French beard has nothing to do with age, and how you decide to carry it, it can be worn for outdoor trips, and it will suit your holiday style. Want to attain a style level like never before; a simple beard can be life changing for you. A bit of gel and wax can help give you a sculpted and well-defined look while a natural and messy look can be great for casual settings. With so many older men going for this style, you should look forward to the aging process to look half as cool as this. You could dye it black or keep it a shade of grey for a mature look.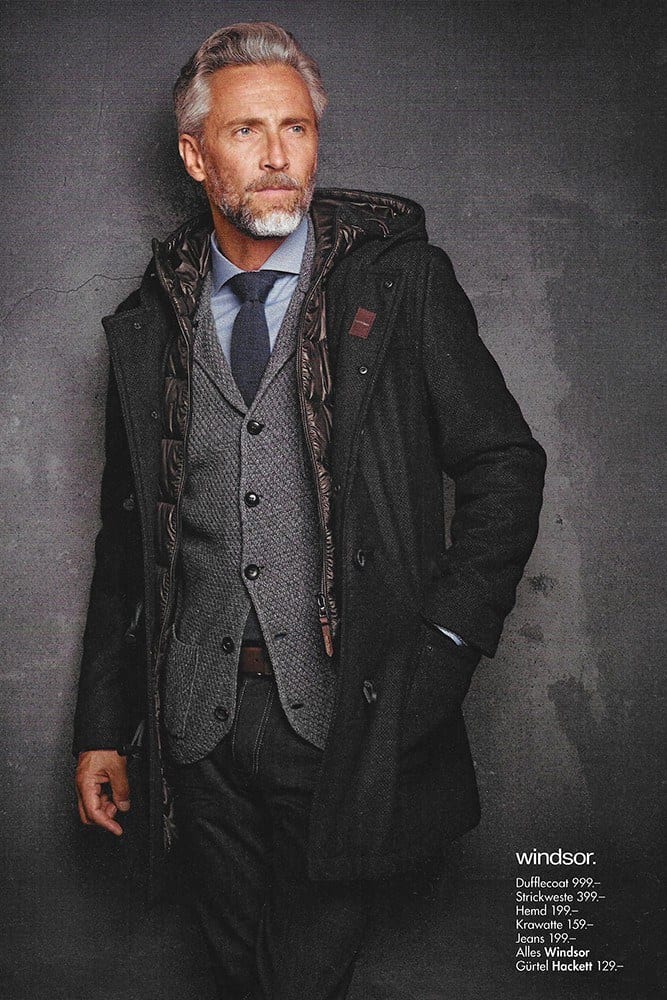 ↓5. Carry The Beard with Jackets and Scarves
Yes! You can totally wear jackets and scarves and flaunt your french beard with the entire look. This will give you more of an artistic look. Greying hair can be bothersome to a few people who are afraid to step outside with fading hair color. While others seem to be proudly colored and love flaunting it. We love this spiked hair look, and light stubble-like French beard. Give yourself a biker boy look by adding in leather or a bomber jacket to complete your look.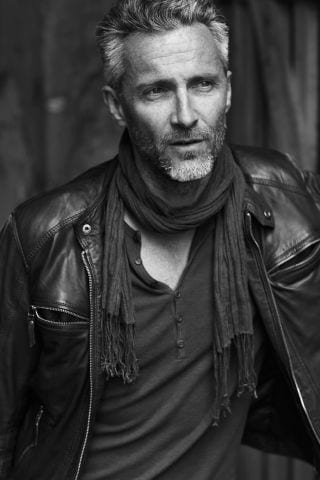 ↓4. The On-Point French Beard
Johnny Depp is an ultimate style ideal, even tattooed guys can go for french beards and give them a more rough and tough look. After his thick Pirates of the Caribbean look, this came as a refreshing surprise. You, too, can go for a subtle or a drastic change, depending on your original look. Johnny kept it simple by going for a thicker mustache and light beard running along his chin.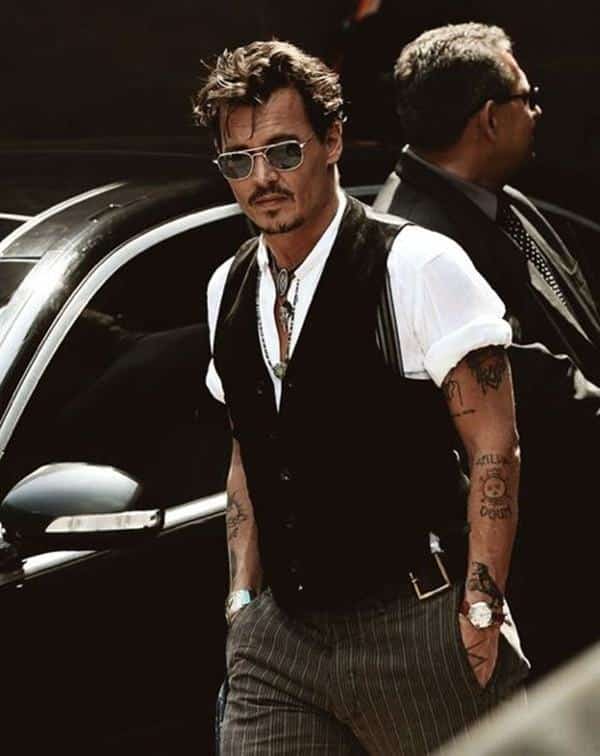 ↓3. Long Hair and Beard
Who says long hair and a French beard don't go well together? Well, yes, we can prove it wrong! We spoke about how well a bald head and a French beard look, take a look at how great it looks with long hair. We are sure there are many men with a long mop who may need a fancy beard look to go with it. Get a rugged look for a casual everyday style or a sculpted and neat one to sport at a Formal event. It can extend up to the cheeks or go down the neck for a mature appearance. You can wear it with a collared shirt and accessorize it with a beaded necklace. You may also go for a slick back hair and go for a casual business style to look older.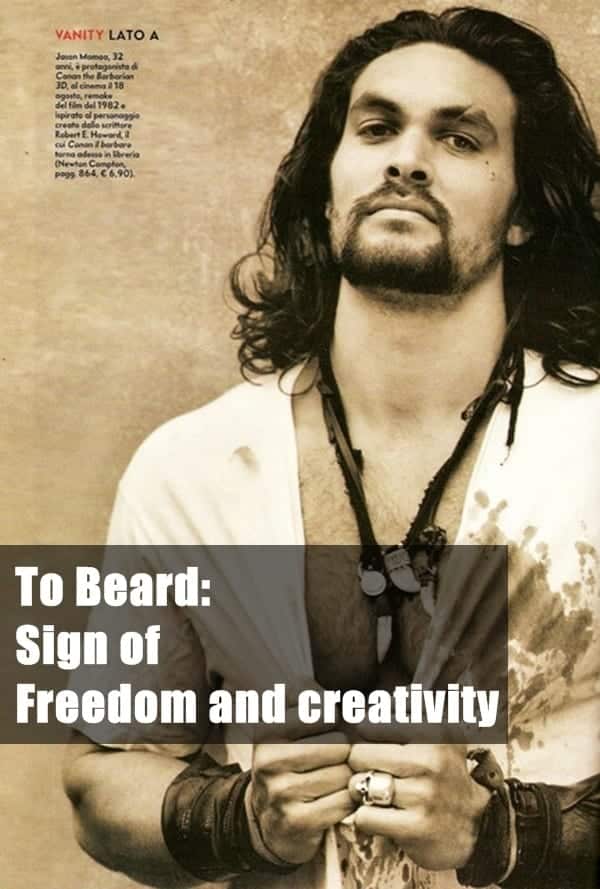 ↓2. The Casual Mode
Lazying around on Sunday, or not in a mood to dress up then let your bed hair and French beard rock. Got a baby face to conceal? Want to look mature and older? French beard is the way to go. Not only does the beard help hide a lot of the areas of the face, but it also makes one look wiser. If you want something for a casual yet handsome look, this style is for you. While the beard is thick overall, it is lighter around the lips, giving it a French beard look while also retaining the innocence of the face. You can also sport this look if you are a college student and want to pass off as modern and trendy. Despite being a low maintenance kind of style, it may require effort it not taken care of. Whether facial hair or body hair, they all need some nourishment or they turn out very harsh and dry. With the changing temperatures and climate, it is best to keep your skin and hair hydrated with some essential oils like the Jojoba and Lavender ones.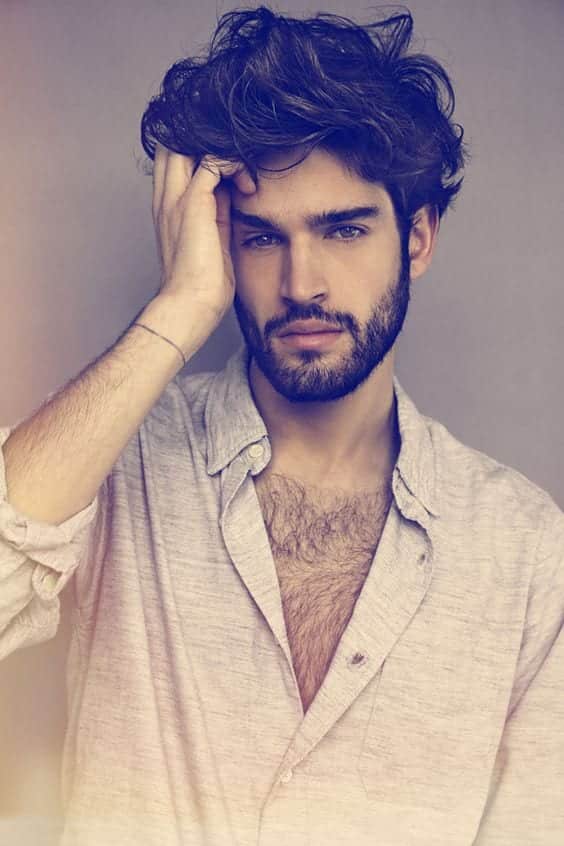 ↓1. The Typical French Beard
The typical french beard is ideal for every man, and suits all face sizes and shapes. Here is a beautiful example of the standard French beard that involves a light mustache going around the chin in a rounded look. While most men opt for a fuller look, the main highlight of it is the jazz dot. While some go for a beard connecting to the jazz dot, others don't. The symmetrical spaces in the beard look elegant and will surely impress people around you. More importantly, we love how well it complements the bald look. If you are all for the bald style or are losing your mop, this is a great beard style to go for. Use a trimmer or a razor to shave off the edges, giving them a sharp look.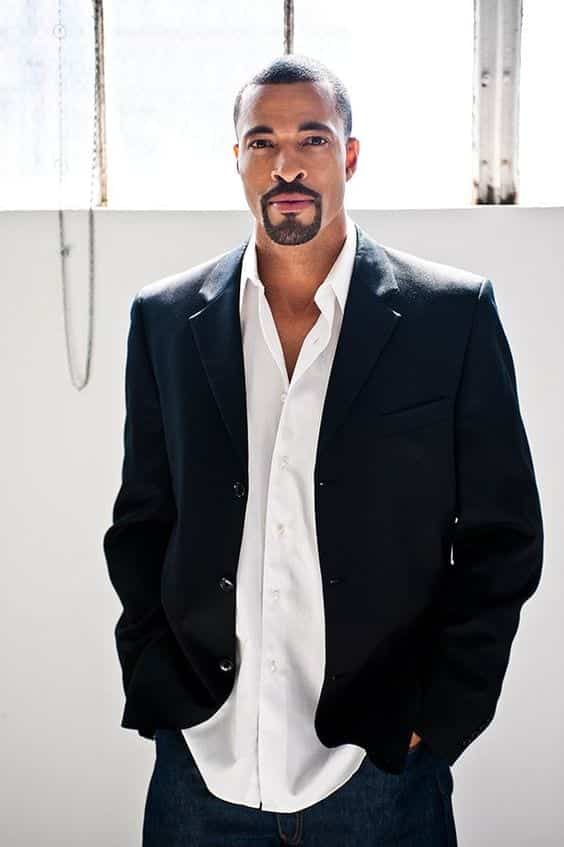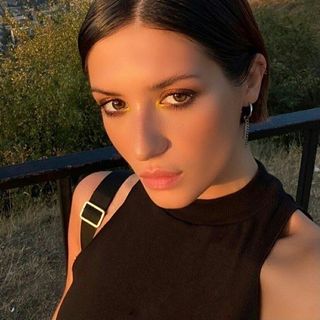 Avid reader and Fashionista. London Based freelance lifestyle editor