Cool Hairstyles with Beards: Having facial hair/beard is something not very difficult but daring. While synchronizing hair on your head and on the chin is an art. Everyone is not a master in it but with some helpful tips, this is possible.
Beards are a new trend, deep full beards look sexy and masculine as well. They can hide your thin face and give a very impressive look to the personality. All you need to do is, wear your beard confidently. Haircut and beard are equally reflective components of your personality, which should be managed well. With the help of our guide, you can learn the grooming techniques of beards and hair. Being a man and looking manly is quite necessary and one can do that just with the help of their facial hair.
Best Haircut Ideas for Guys with Beards
The hair on top of your head and on the chin are not two different entities. They are quite the same and need exactly the same love and care from you. Growing and grooming beards can be hazardous but carrying a hairstyle that compliments your facial hair has tremendously awesome results. Here we are giving some examples for how can you achieve that smart and cool guy look, no matter what body type and age you are.

RECOMMENDED: 26 Cool Beard Styles for Short Hair Men for Perfect Look
Taking care and grooming a beard is necessary before you go for a haircut or plan to have a particular look with beards. Follow these tips which will not only groom you beards but will astonish you with results.
Some benefits of having beards
They give you an impressive look
Beards are manly and can suit anyone having any face type
They look aggressive appearance-wise
If you are a guy with a baby face, some facial hair can make you look older
Healthy facial hair means your testosterone level is good
A study says, men having beard are at lower risk of skin diseases, as they protect the face from harmful rays and other elements
Grooming Techniques
Wash your beard with shampoo regularly, just like you shampoo your head
Rinse your face thoroughly and let the water flow from facial hair if they are too thick
A conditioner can also be used to keep facial hair in a shape
Gently pat your beard with a towel after washing it
Tangles are unlikeable, so comb your mustache and facial hair with a big-toothed comb
One does not need to grow light facial hair for manicure scruffy look but trimming and fading beard can also give that look
Do not think that certain fruits help to grow beards, that's a myth
Having light facial hair? Shave more often, it will help facial hair to grow rapidly. Try it!
#20- Old Man's Decent Style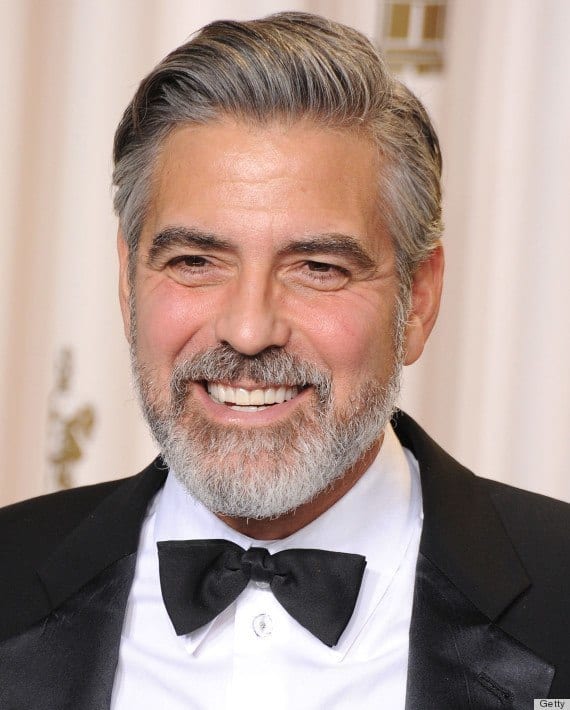 #19- The Sexy Man Bun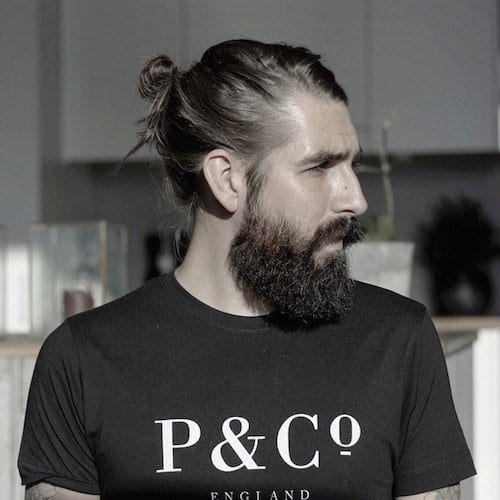 Also check out Goatee Styles-25 Popular Goatee Beard Styles for Different Face Types
#18- Thick Beard with Medium Length Hairstyle
You are an office guy and don't want to look, hipster, all the time, this one will be perfect for your office and gym time activities.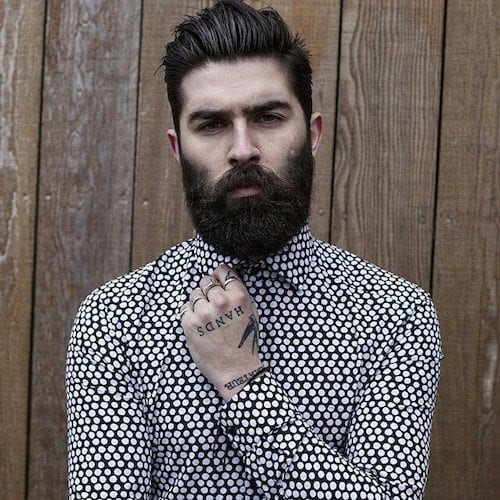 #17- High Fade and Slick  Back Hair Cut
Keeping big beard demands lots of things, with such facial hair you can opt medium slick back hair cut having high fade sides for a sexy yet elegant look.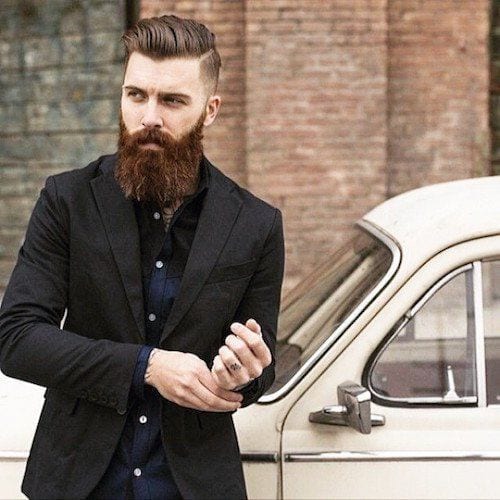 #16- Sexy Short Hair with Manicured Scruff –  Having short hair is not bad at all. This look is extremely neat, delightful and easy to carry.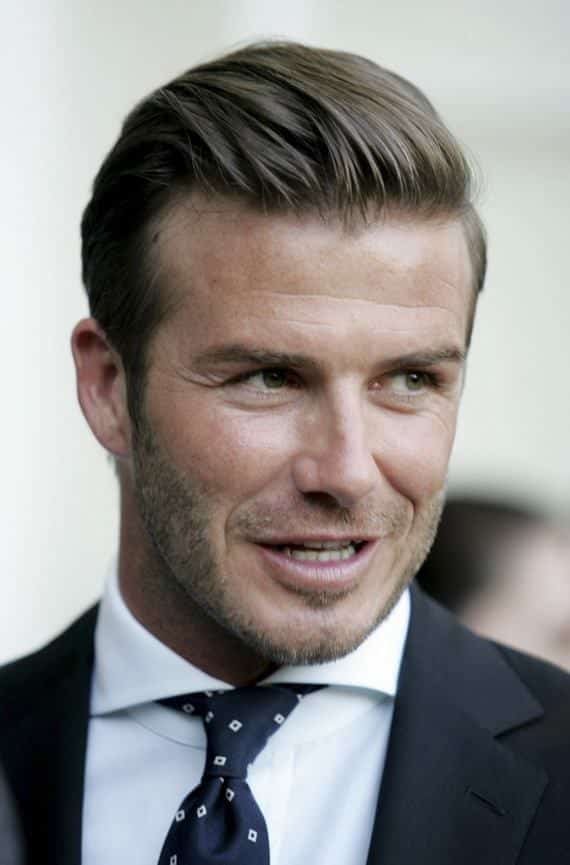 Do have a look at Hipster Men Hairstyles – 25 Hairstyles for Hipster Men Look
#15- Biker Look with Cool Beard
Professionally groomed beards are the newest trend, and neatly combed back slick is kind of impressive for young men having a thin face. This will give their face a fuller and older look.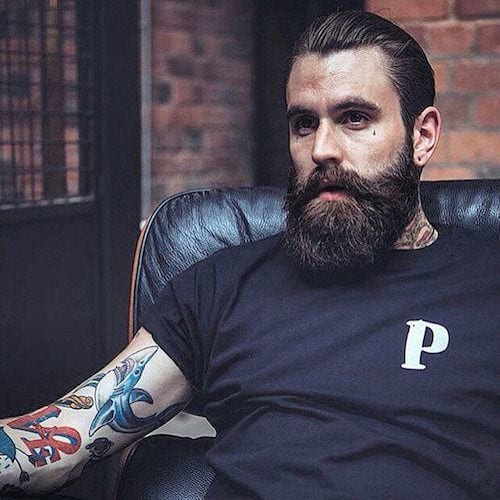 #14- Texturized Haircut for College-Going Boys
This haircut is usually popular in teens and college going boys who want some funk factor in their appearance.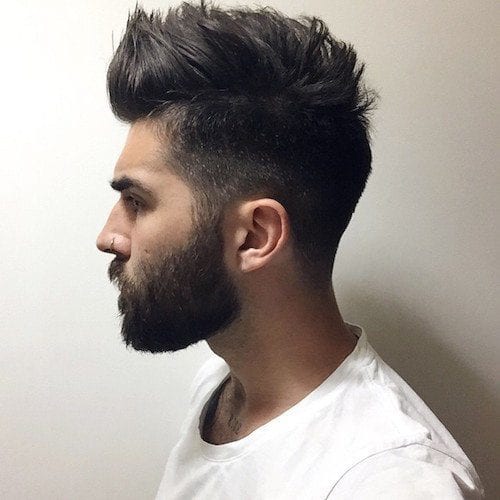 #13- The Rock Star Hair Fashion
Nothing is out of fashion when you have good hair. With medium length beard, you can wear longer hair going wild and shorter sides above ears.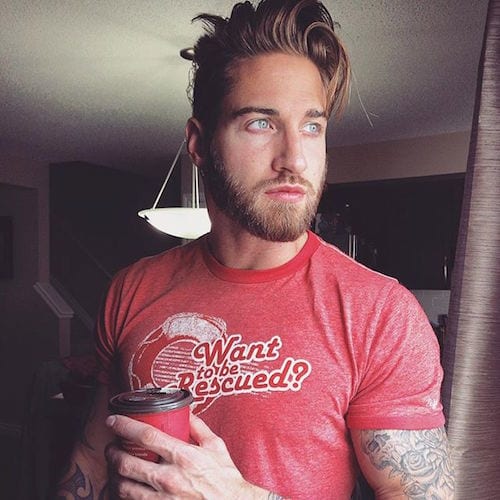 #12- The Impressive Guy Look-  Are you planning to impress someone with your modest looks? This one is the right pick.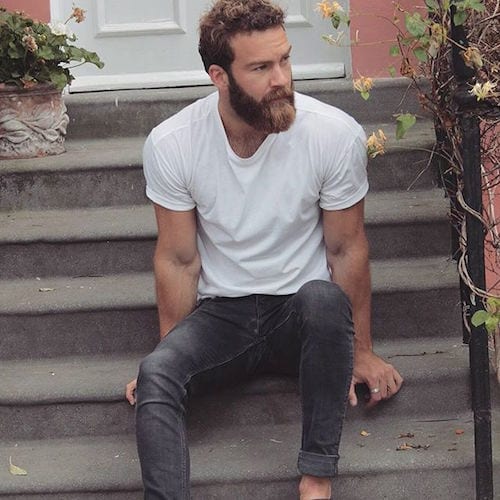 #11- Elegance in Grey Hair
Getting old and growing grey hair? One can't look more elegant as they look with grey hair. Medium length beard and slightly longer hair-style suit men of middle age a lot.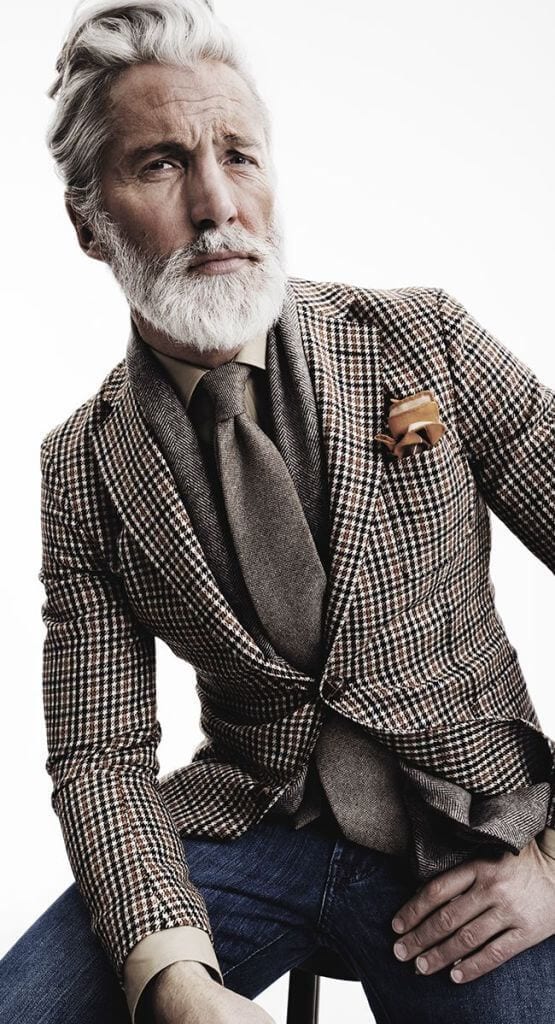 #10- Casual Look for Broad Men
Being broad and tall does not mean one can't grow more hair. For casual and seductive look men could just simple equal the length of both facial and head hair. No need to do any experiment if you are comfortable with the look.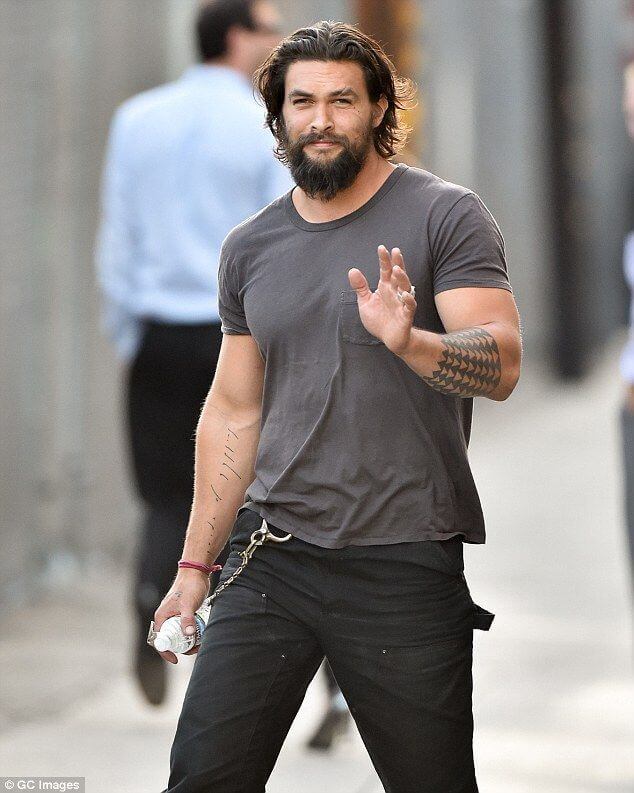 #9- Grunge Look Hairstyle
This edgy look is quite desirable in youngsters.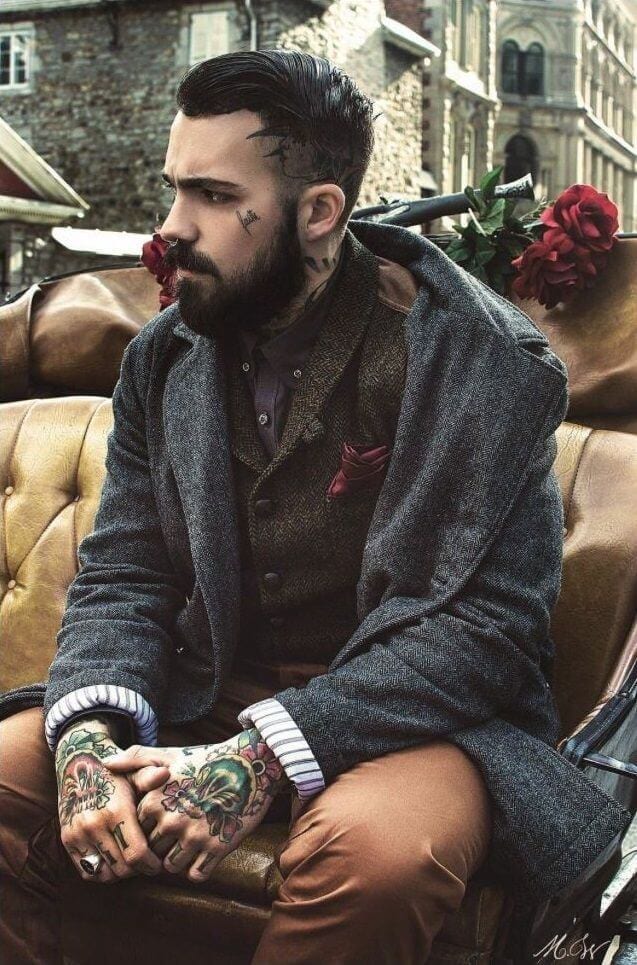 #8- Messy Long Hair for Sleek Men-Hipster look is not easy to carry but being sleek and having longer hair you can dare to do that.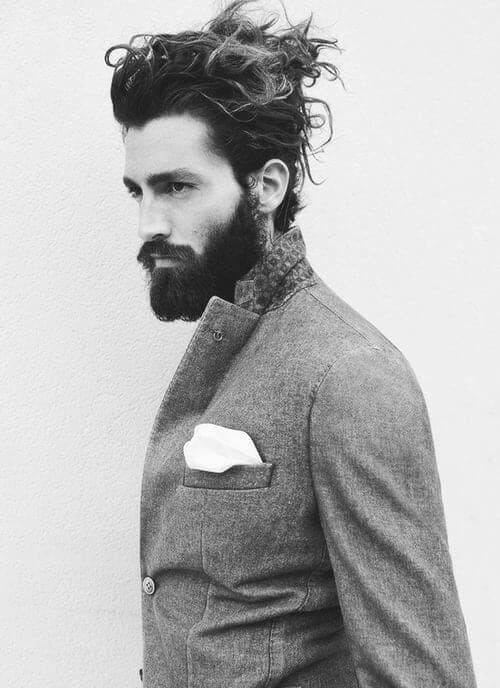 #7- Rough and Tough Style for Adventure Lovers
People who travel a lot cannot do much with their hairstyles, go wild and give yourself a seductive look with a longer grown hairstyle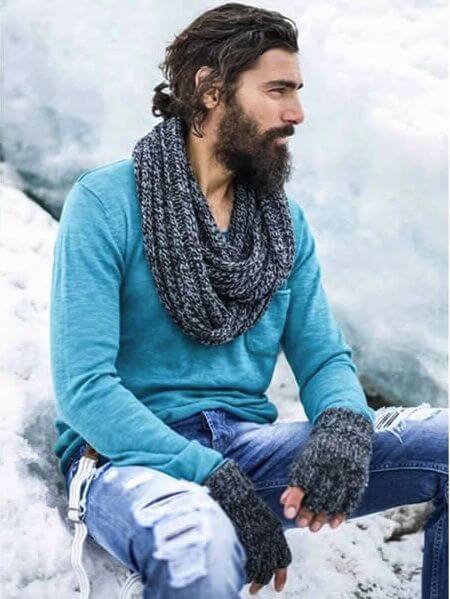 #6- Simple Modern Haircut for Men
Men who have good hair really wants to flaunt then. This haircut serves the purpose if you are one of those lucky guys. Keep the hair combo perfect by trimming facial hair regularly for a refined look.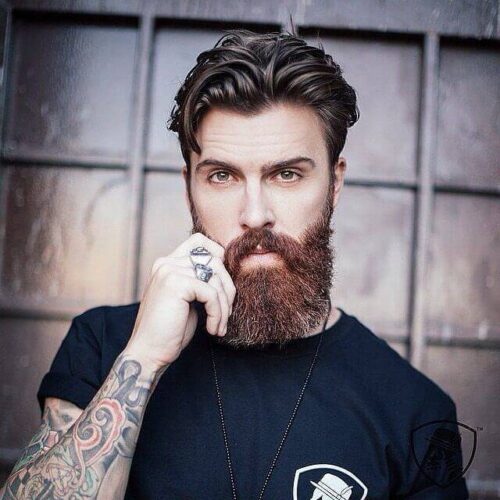 #5- Perfect Combo of Head and Facial Hair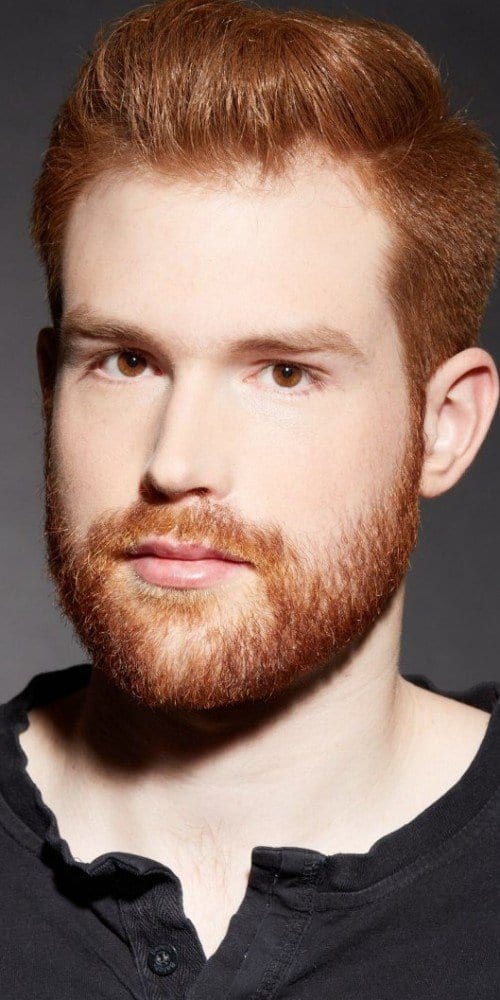 #4- Semi-Side Shaved Cut for Men
Following modern trends and keeping the modest look together is easy with this haircut.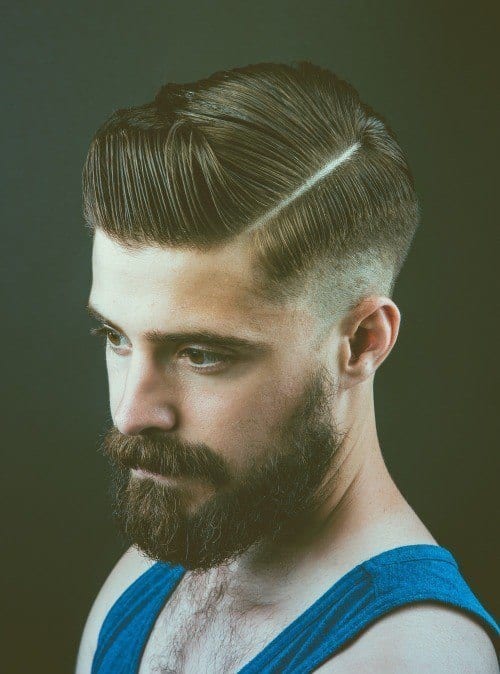 #3- Modern Haircut for Young Boys
Side shaved heads are very trendy and most guys love it. It's all up to you which facial hair you want as a combination with high faded sides.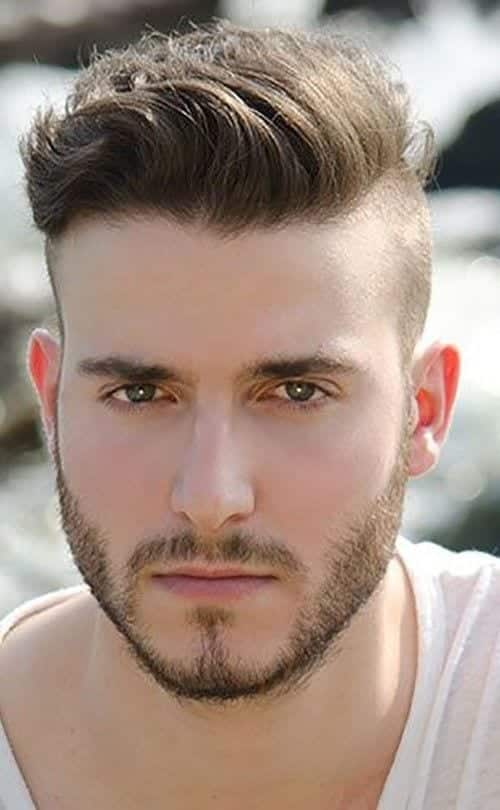 #2- The Cool Guy Hair Combo with Goatee
Goatee gives you a chance to flaunt your hair more. Having medium facial hair allows you to grow longer hair on the head.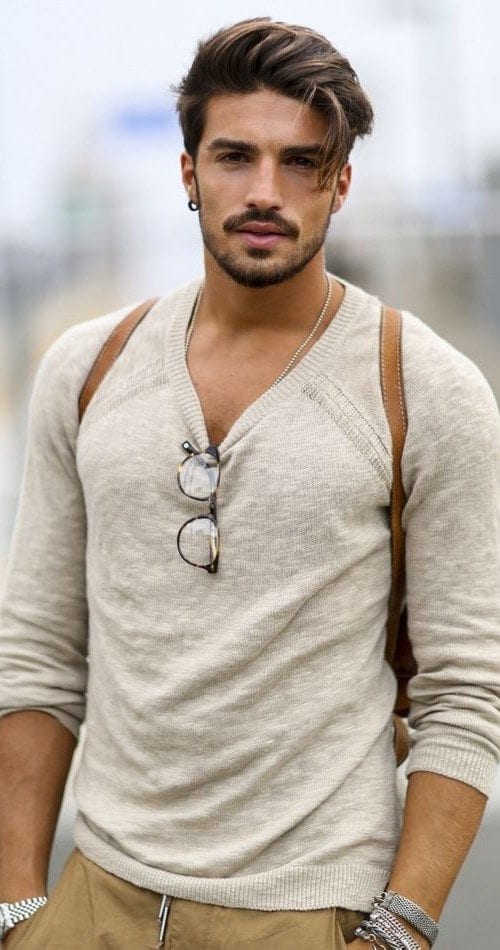 #1- Decent Yet Modern Style for Men
Manicured scruff is what simple guys prefer. Having a decent hairstyle can save you from many hassles.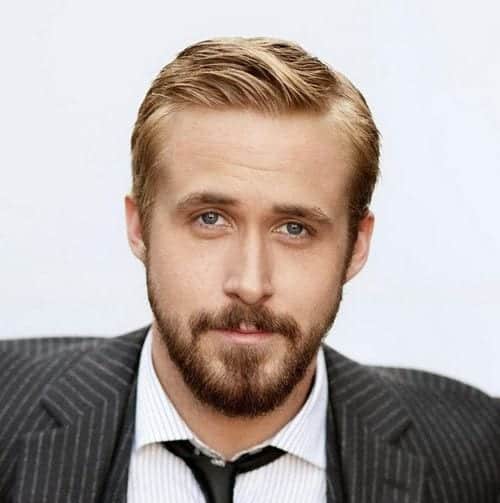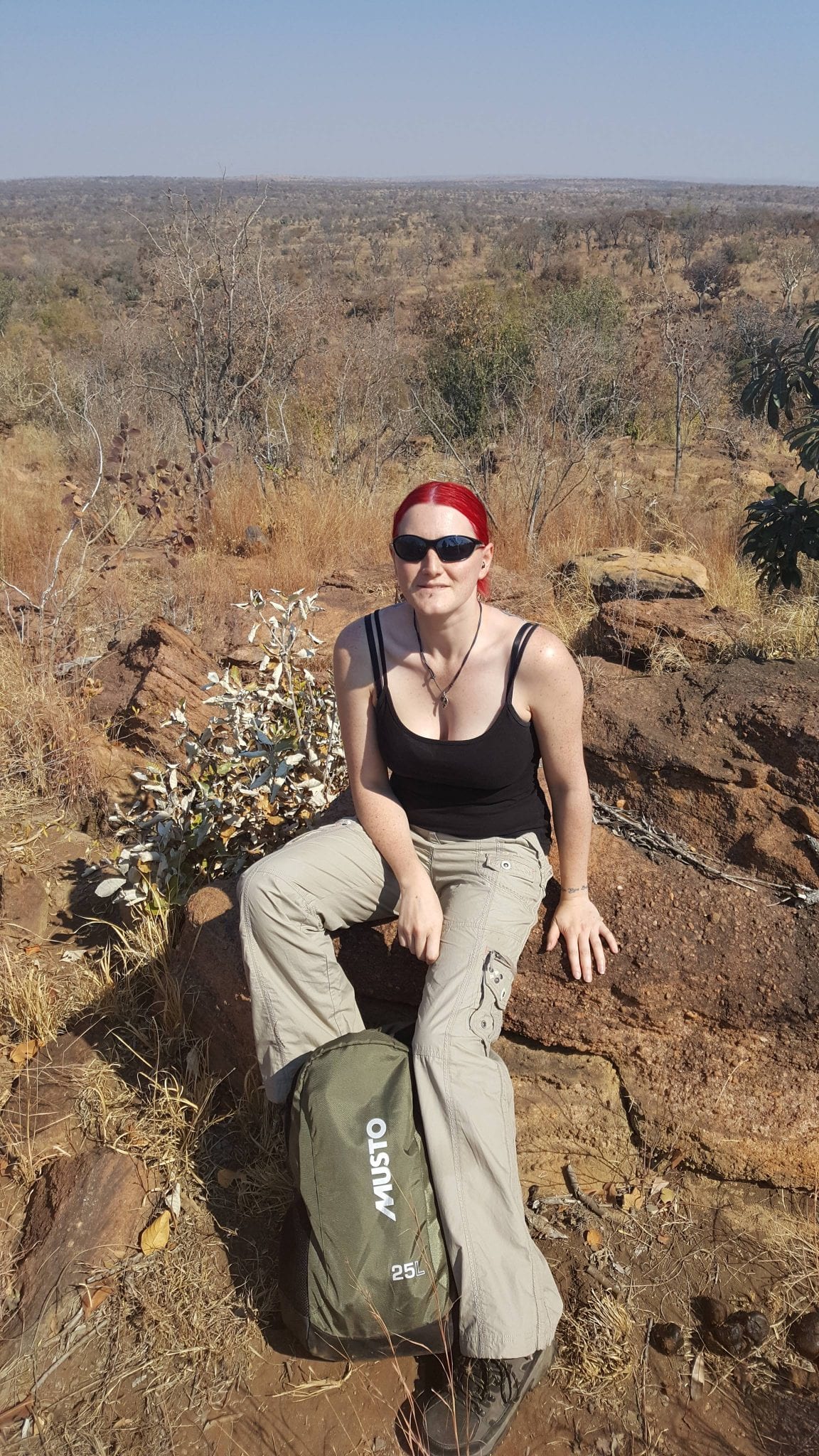 Caz, aka Vixen, has been freelance creative writing for several years. She has a lot of experience in different fields including high street fashion, tattooing art, and even the gothic and historical costumes. Caz has a Diploma in Fashion and Textiles and also a Bachelors Degree in Historical Costume and Corsetry. Her passion lies with gothic design, corsetry and any other styles considered to be taboo or unusual. Style-wise Caz has a love for Vivienne Westwood and her take on the punk era. Although Caz loves the weird and wonderful, she has a deep love for all fashion and allows this to show through her work.