Hairstyles for Greasy Hair- There is much more to an outfit than choosing the right clothes because a chic look is never complete without a hairstyle that compliments it. Be it an everyday casual look, or a fancy event like prom, one may never steal the limelight, if they don't choose the right hairdo.
However, given how hectic life has become, people do find themselves short on time to clean their hair. Nonetheless, when there's a will, there's always a way, and here are all the ideas that would help to style those greasy locks.
How to Make Easy Hairstyles for Greasy Hair?
This article describes the various hairstyles for greasy hair. From thin to curly hair, to casual or formal hairstyles, here are all the ways to rock oily hair without any hassle.
You can use these quick and easy hairstyles for greasy hair to create whatever look you may desire. Furthermore, you can also add accessories such as scarves, clips, or hats to add versatility to these hairstyles for oily hair.
Tips To Style Greasy Hair Without Washing.
When going for half-up-half-down look for thin greasy hair, remember to backcomb the crown to provide the lift to otherwise flat hair.
Even for a messy bun, remember to brush the hair to remove any tangles, to prevent fingers from stucking in the knots.
A messy bun is ideal for short to medium-length hair.
Do not confuse a Dutch braid with a French braid. A Dutch braid involves the opposite technique used to make a French braid.
For straight hair, a hairdo such as half-up, half-down or a crown braid is made better if a texturizing spray is used. In this way, the silky straight hair offer a better texture and volume.
↓ 23 – What are Some Indian Hairstyles for Oily Hair?
For oily hair, the notable Indian hairstyles include a sleek bun or a tight braid. However, you can add your twist to these hairstyles and style as you desire.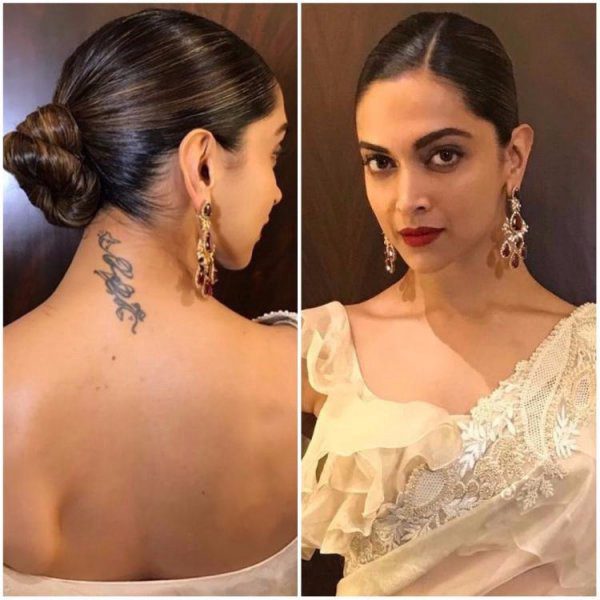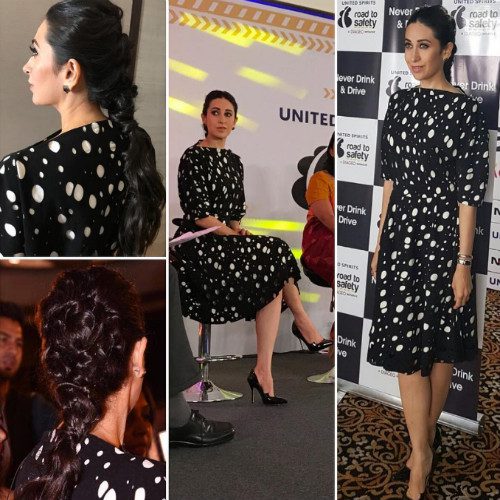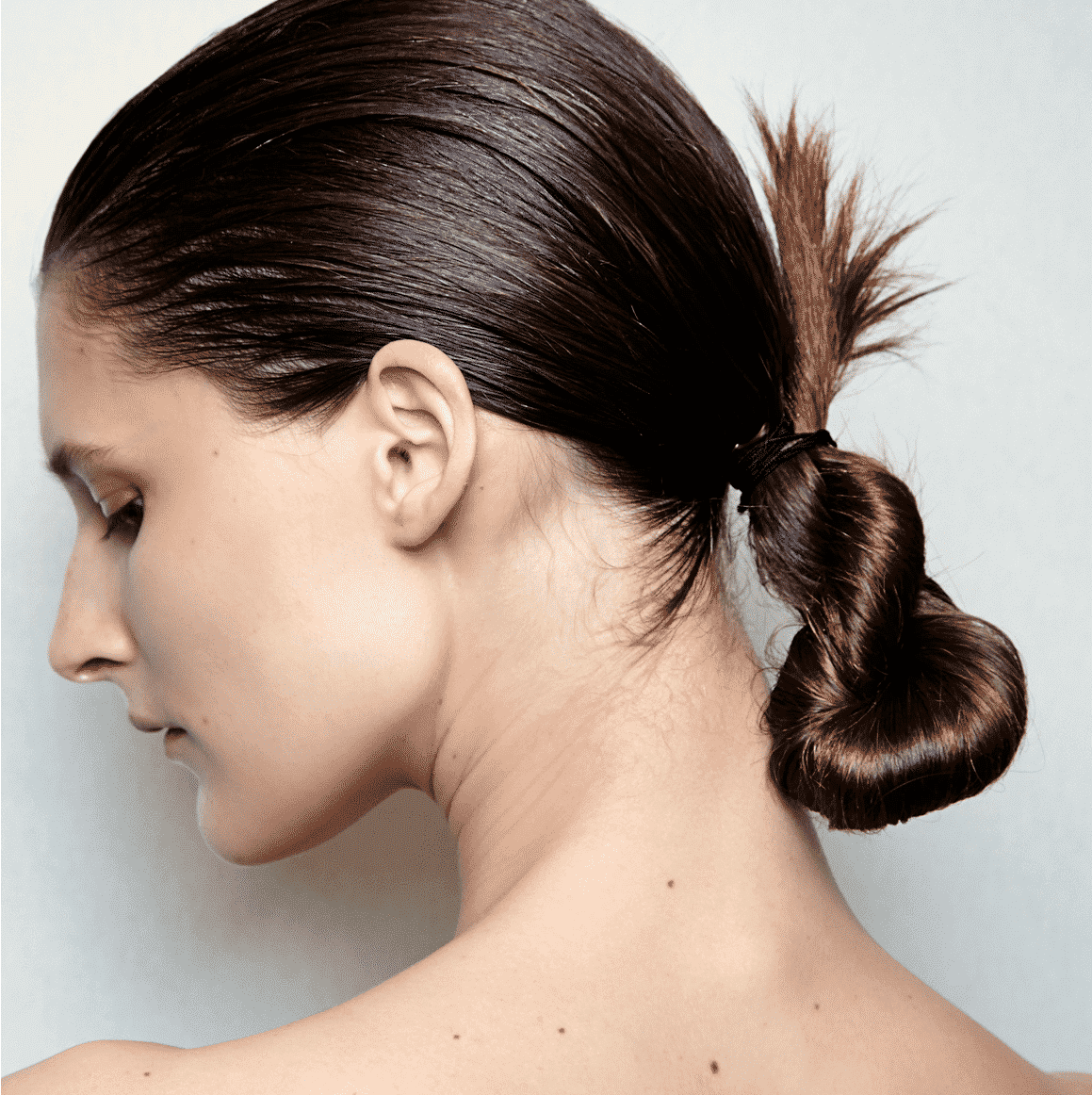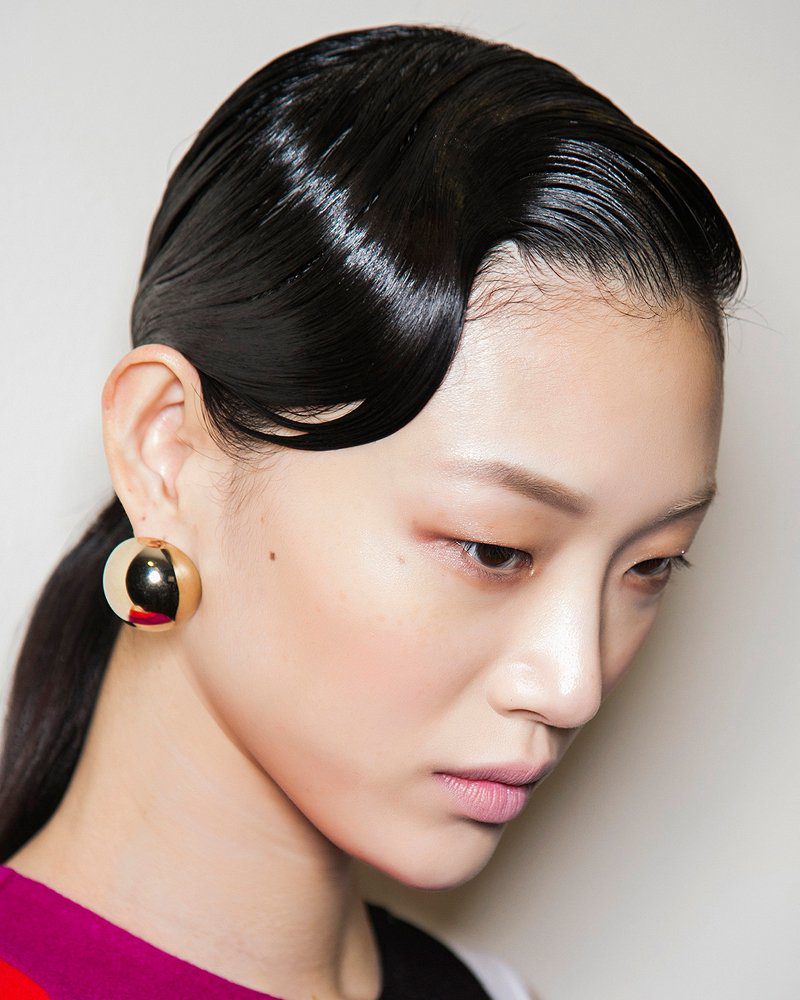 ↓ 22 – How to Style Greasy Hair Without Washing?
The trending slick back hairstyle is the perfect disguise for oily hair. So the next time you don't have time to wash your hair, just flaunt your greasy waves like Emma Watson or Bella Hadid and make a style statement at the event.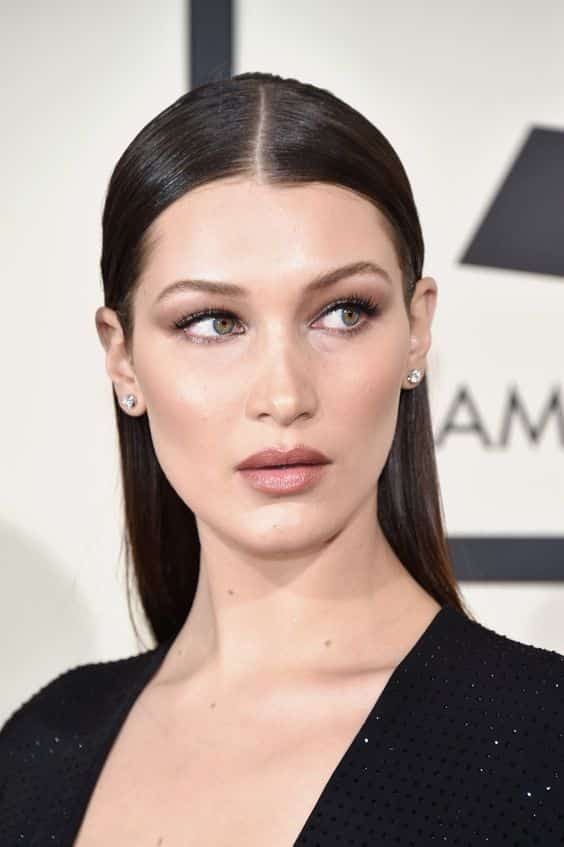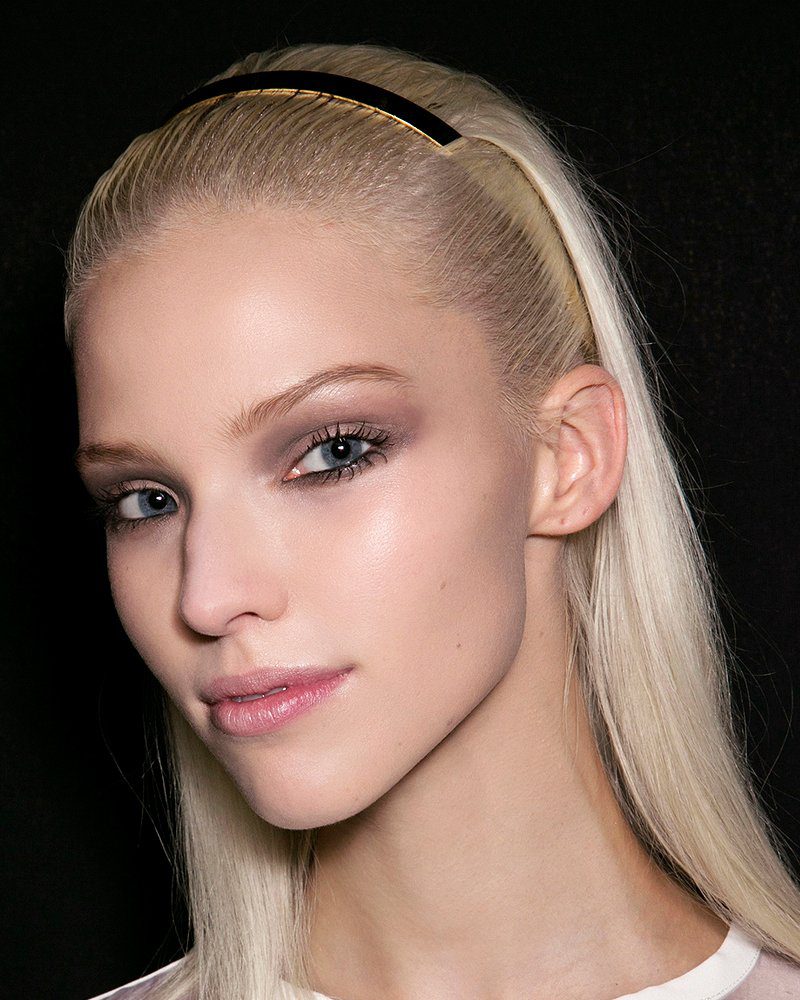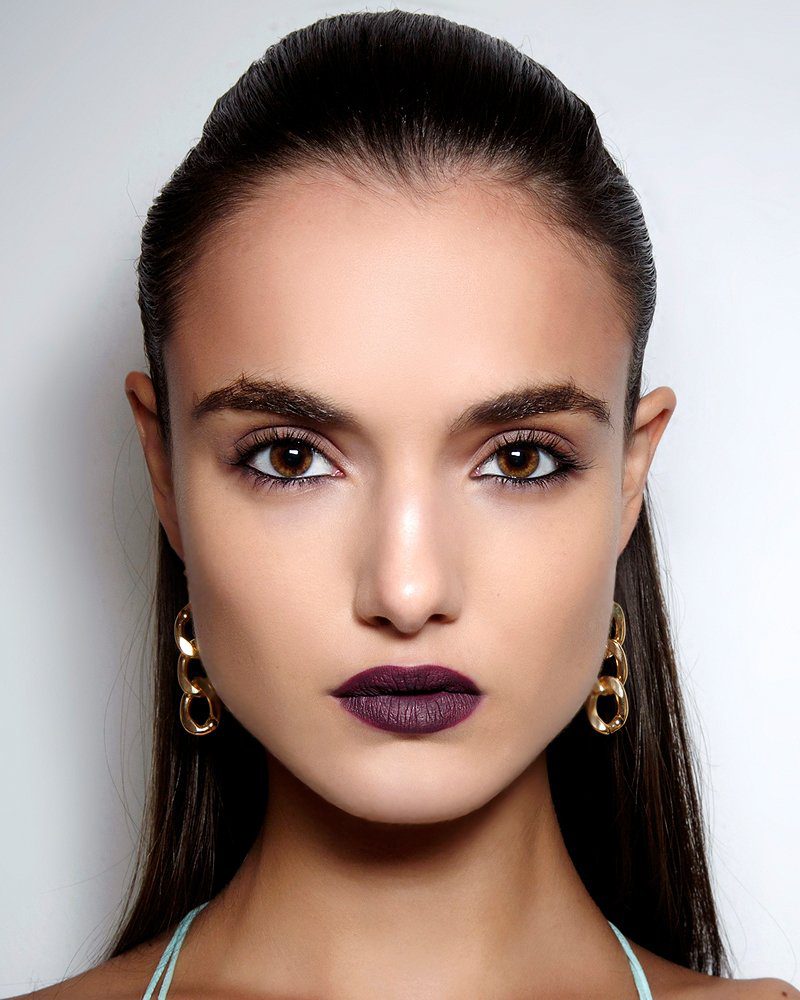 ↓ 21 – What are Some Easy Updo Hairstyles for Greasy Hair
A hassle-free way to manage greasy hair is to go for a slick back updo hairstyle. The oily in the scalp gives a sleek look without a hairspray or a gel.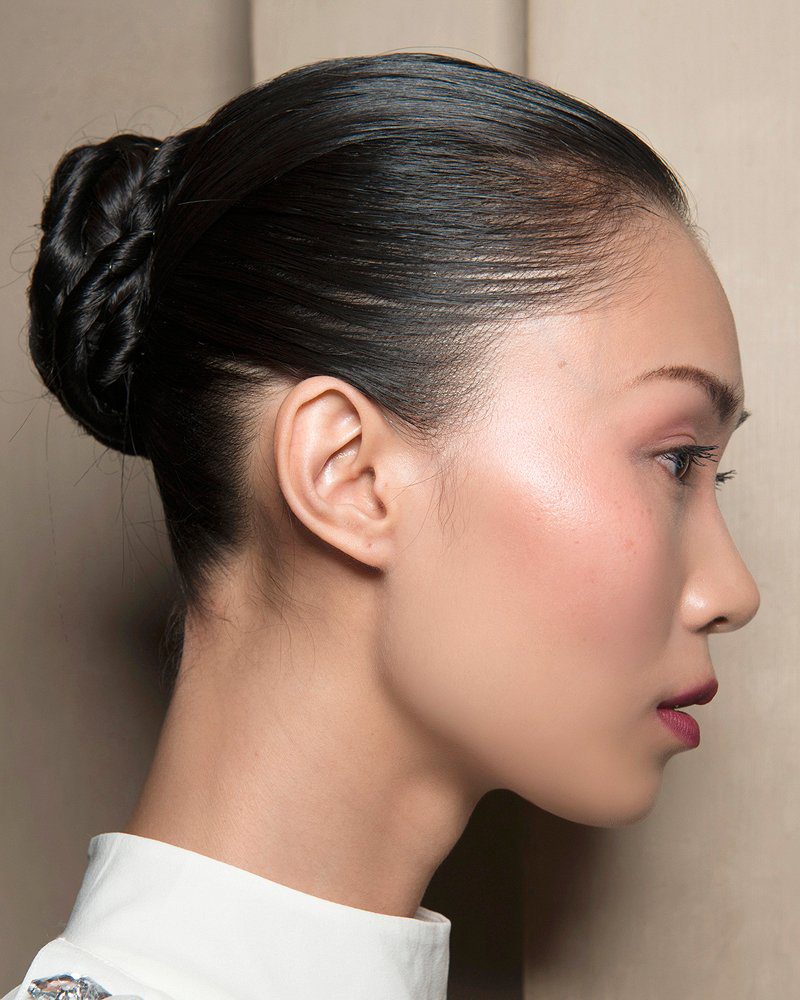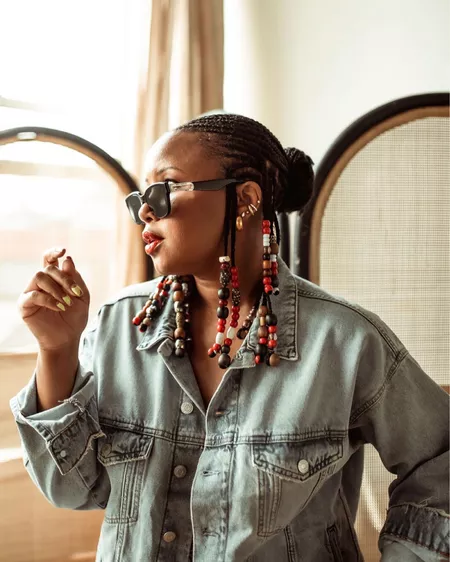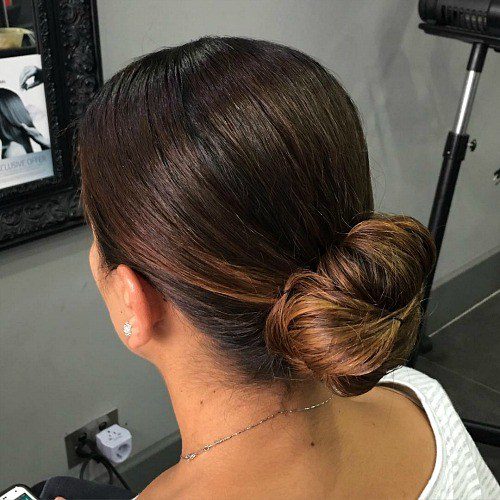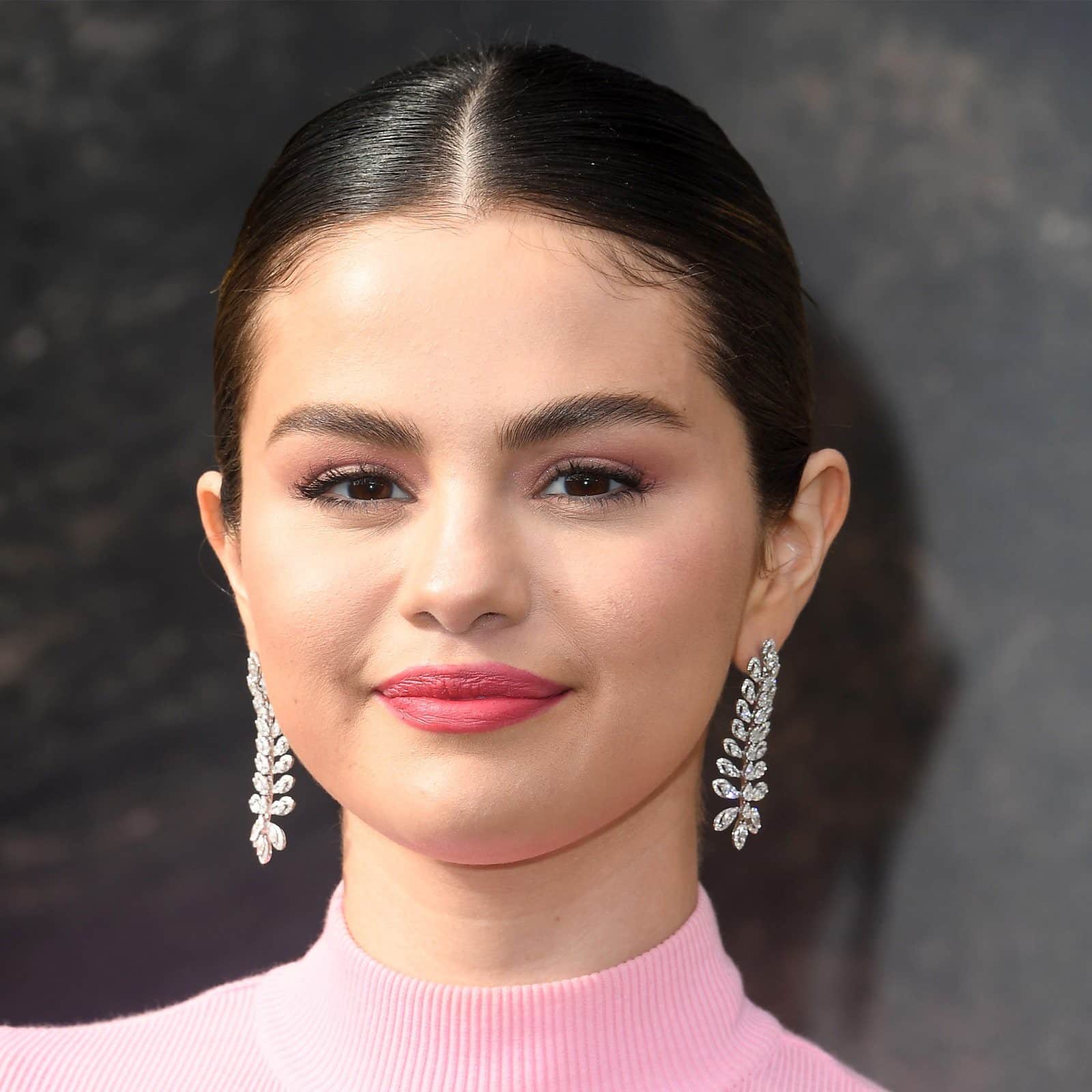 ↓ 20 – What Are Some Hairstyles for Greasy Hair for School?
There's nothing more awful than waking up late for school and realizing there's absolutely no time left to wash and style the hair. However, a tight ponytail or bubble ponytail goes well with greasy hair and is pretty easy to make as well. You may choose between a simple bubble ponytail or a braided one. Additionally, the extra oil in the hair will do its job to give it a sleek look.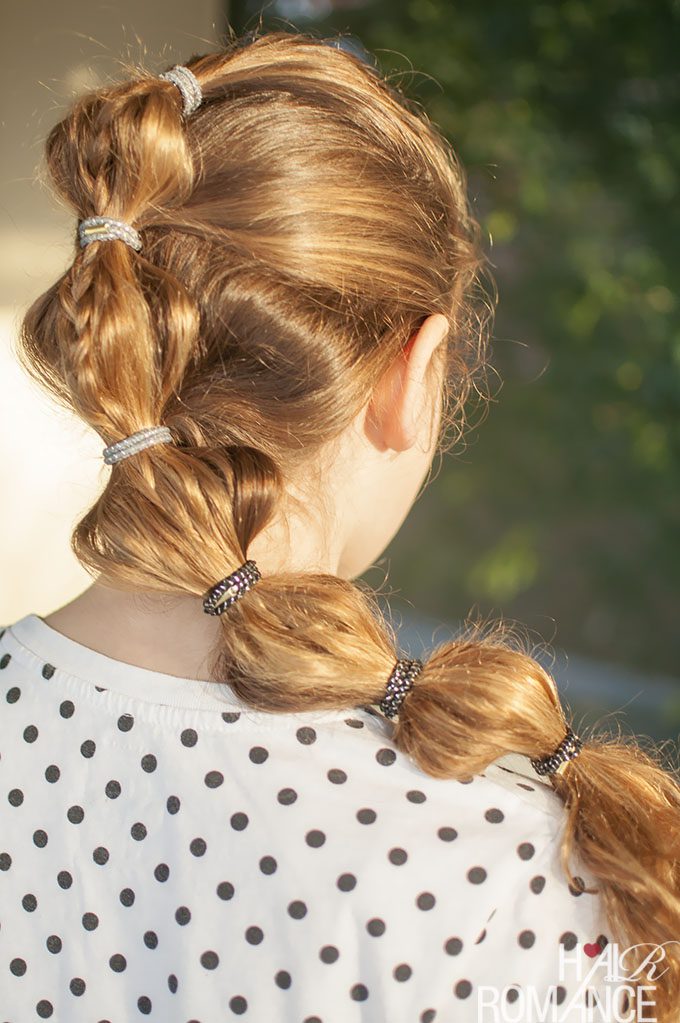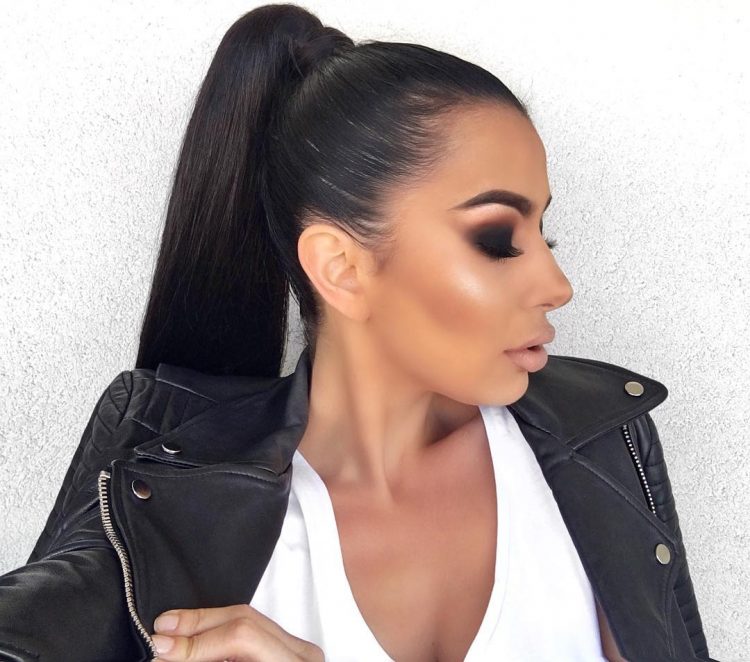 ↓ 19 – How to Do a Messy Bun with Greasy Hair?
A messy bun may be intimidating for some people, because they don't realize that they need greasy hair to make it simpler for them. When the hair is oily, they hold their shape better, and hence, it is easier to make a bun. For a messy bun, bend your head and hold your hair in a ponytail. Then twist the ponytail and spin it around to form a bun and secure it with bobby pins.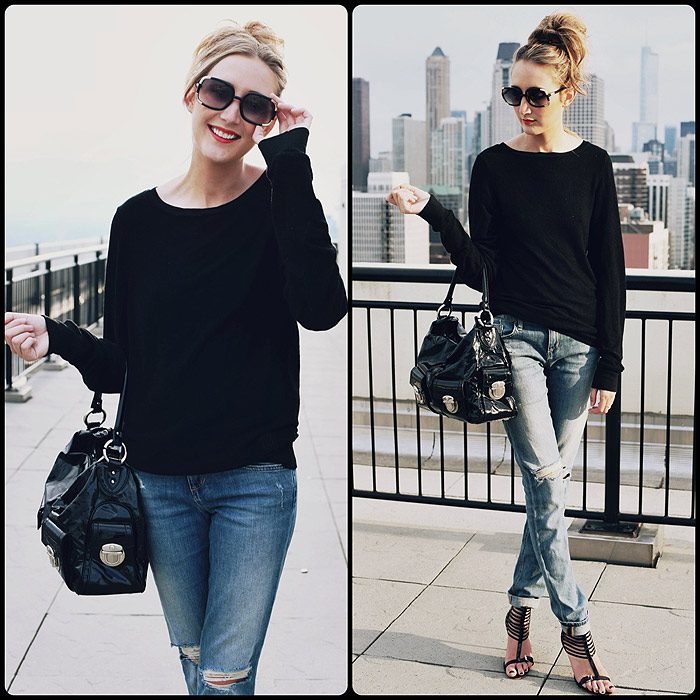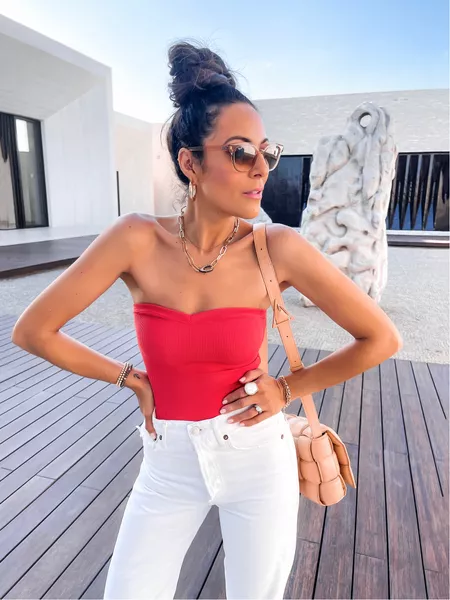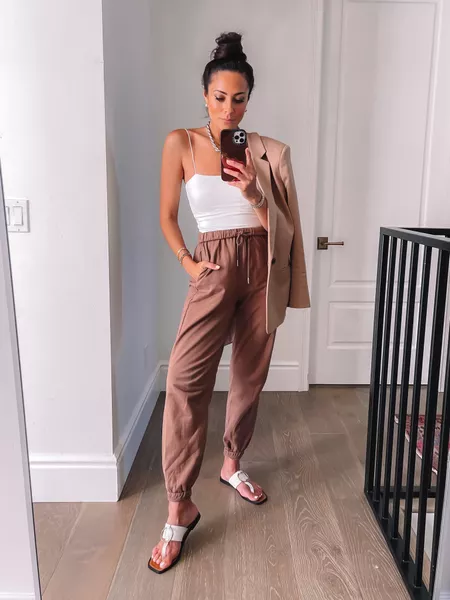 For more hair bun inspirations, see 24 Cute Outfits with Top Knot Hairstyle to Compliment Style 
↓ 18 – How to Manage Thin Hair Without Washing.
Thin hair is slightly more difficult to manage because they lack volume. Nonetheless, even thin hair when not washed offers little thickness that can be used to style them conveniently. A fishtail braid is an easy way out to manage thin hair. You may pair it with a straw hat or a beanie. Furthermore, a fishtail braid can also be worn with accessories such as a headscarf or clips to achieve a boho or a glam look respectively.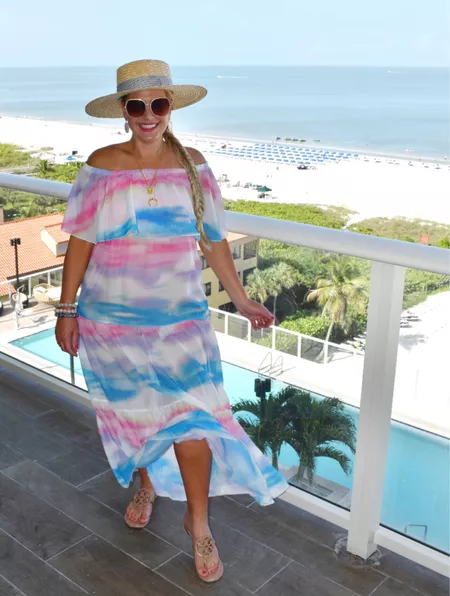 ↓ 17 – What are Some Braided Hairstyles for Oily Hair?
Braids are hands-down the staple look for greasy hair. Whether it's a simple braid or a messy French braid, there's no way you can go wrong with this hairstyle for greasy hair. A simple and elegant way to braid greasy hair is to twist the top section of the hair and incorporate them in a side braid. You can also wear it to work, to any event, and even as an everyday look.  
A double-Dutch braid also conceals greasy hair well. It may be worn as a single one, as two braids or wrapped around like a crown braid. Nonetheless, no matter how you wear it, it keeps the hair off the face and manages greasy hair well.
On the other hand, a french braid is also a quick and easy braided hairstyle for oily hair. It is super-simple to make and is verstaile enough to be worn any day.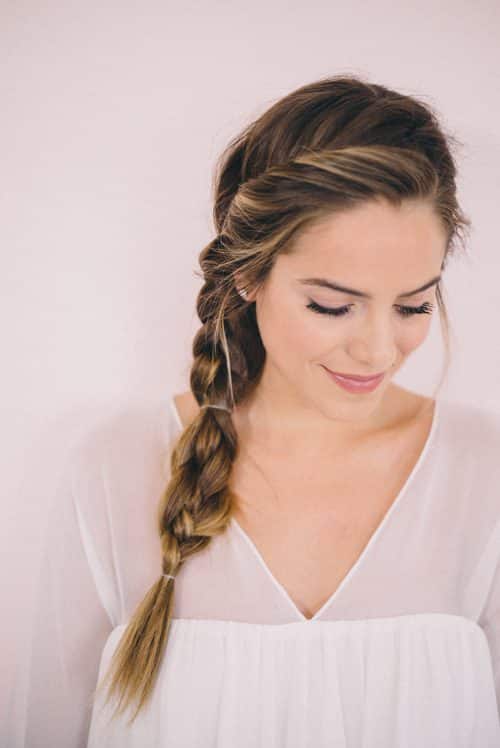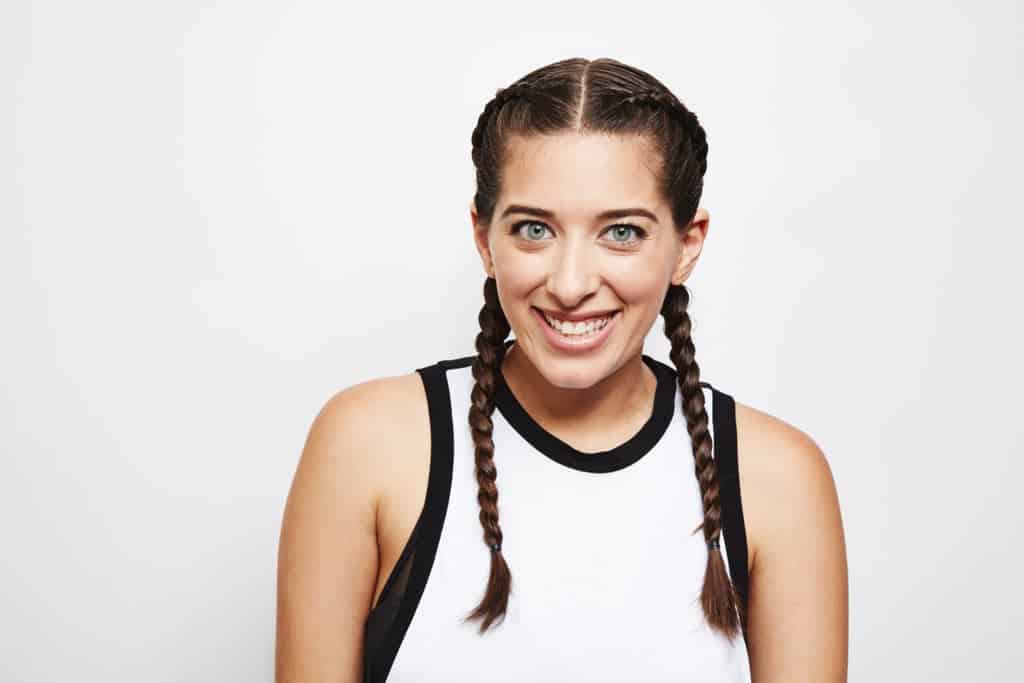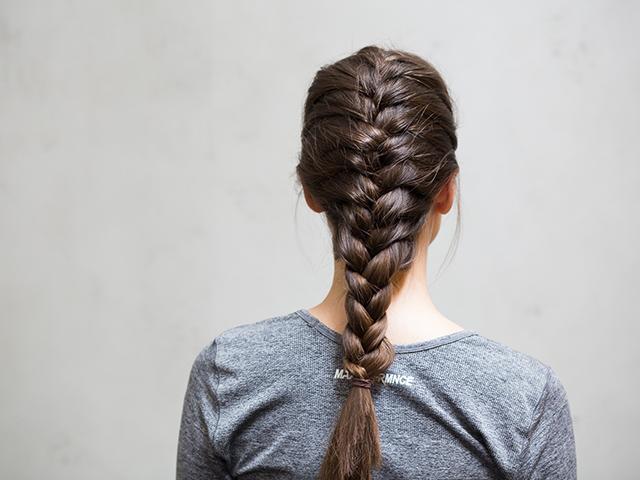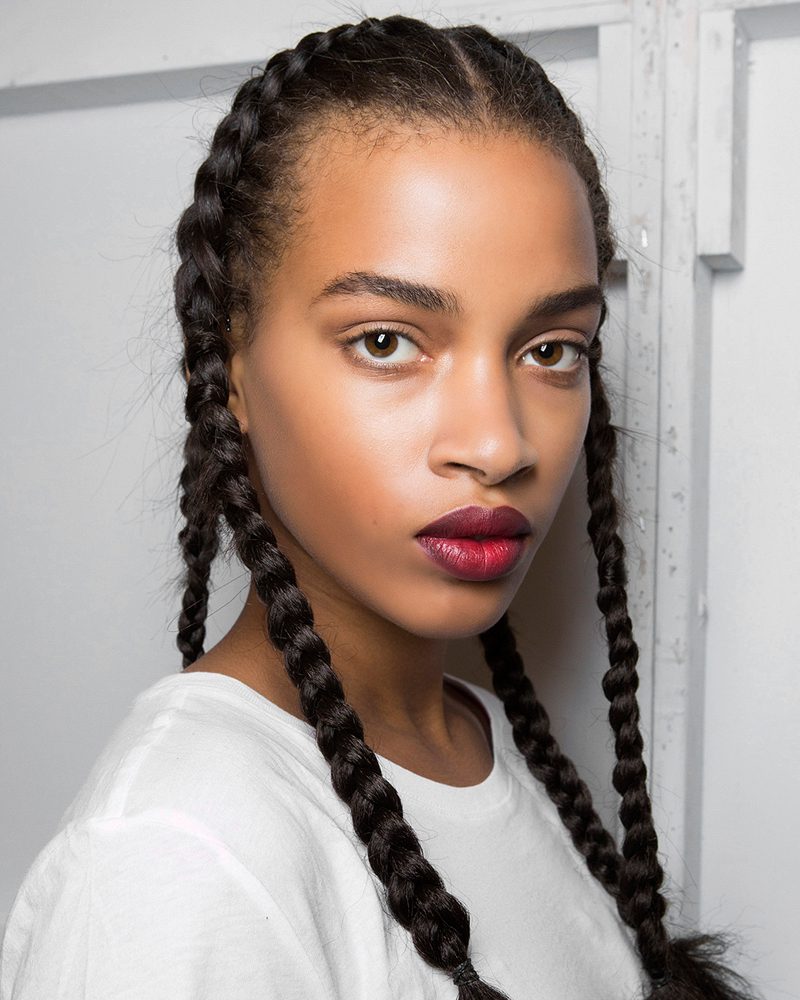 ↓ 16 – What are Some Formal Hairstyles for Greasy Hair?
It is alright if there's a formal event at bay and you're short on time because there's always a classic chignon to conceal your greasy hair. You may wear it low or as a side bun because with a chignon bun the possibilities are endless. Choose a style that compliments your outfit and looks flawless even without dry shampoo. 
↓ 15 – How to Make Easy Hairstyles for Greasy Hair with a Headband?
A headband is a hassle-free alternative to add finesse to a hairstyle. It is a go-to accessory that can be carried around easily and can be used to change the overall look in a minute. An advantage of a headband is that you can leave your greasy hair down or tie them in a side bun and let it hide the greasy scalp.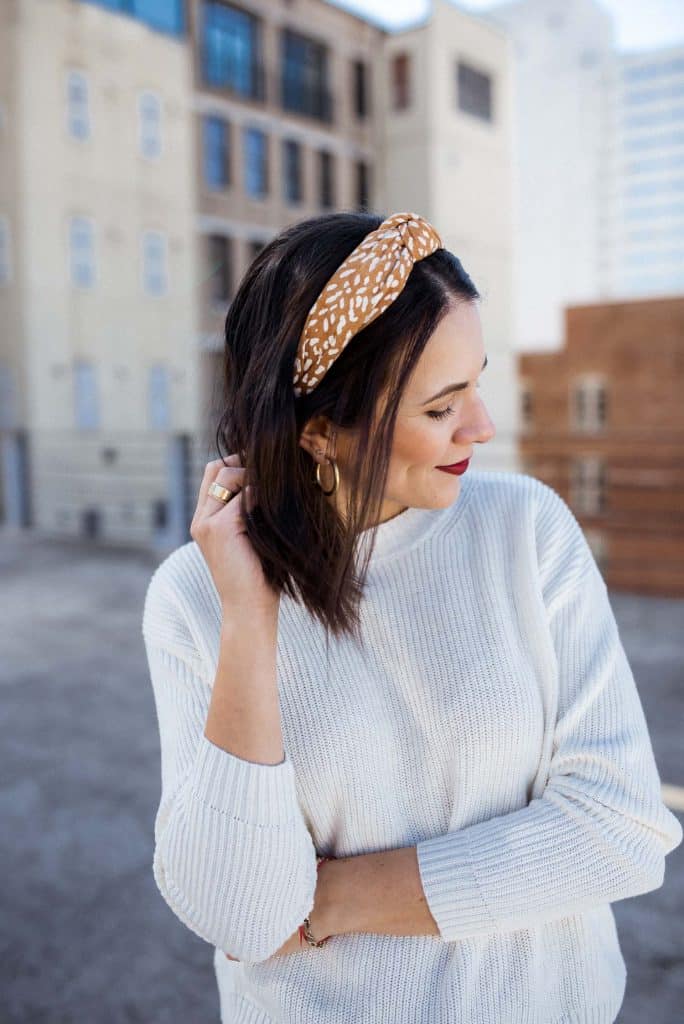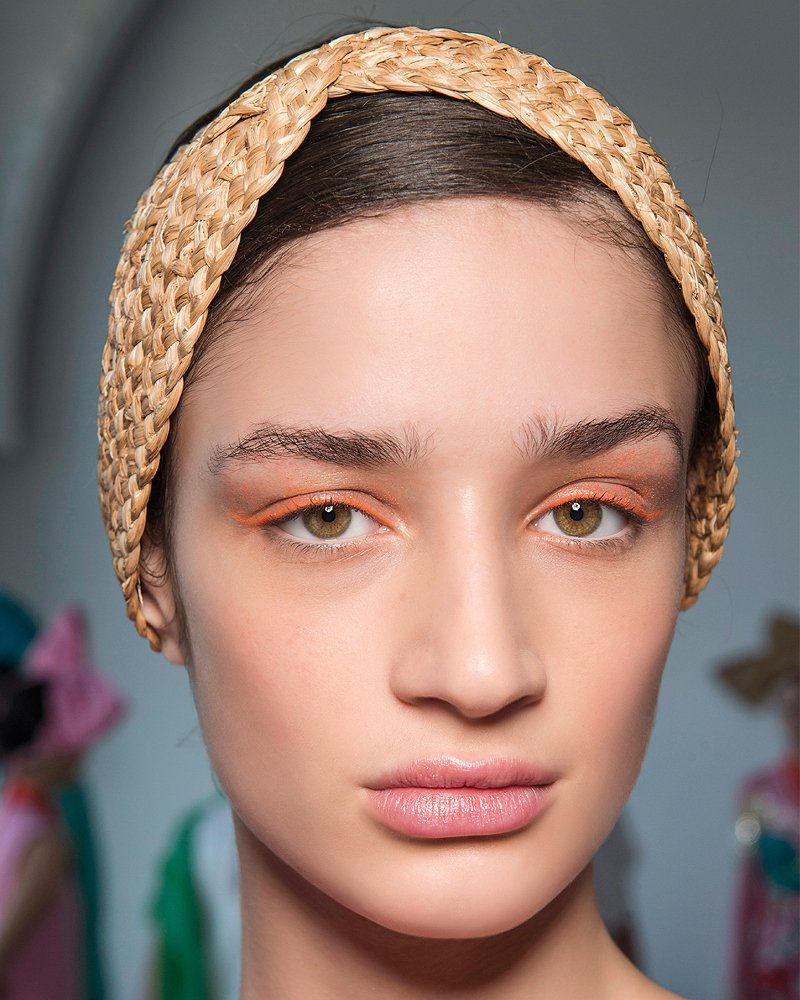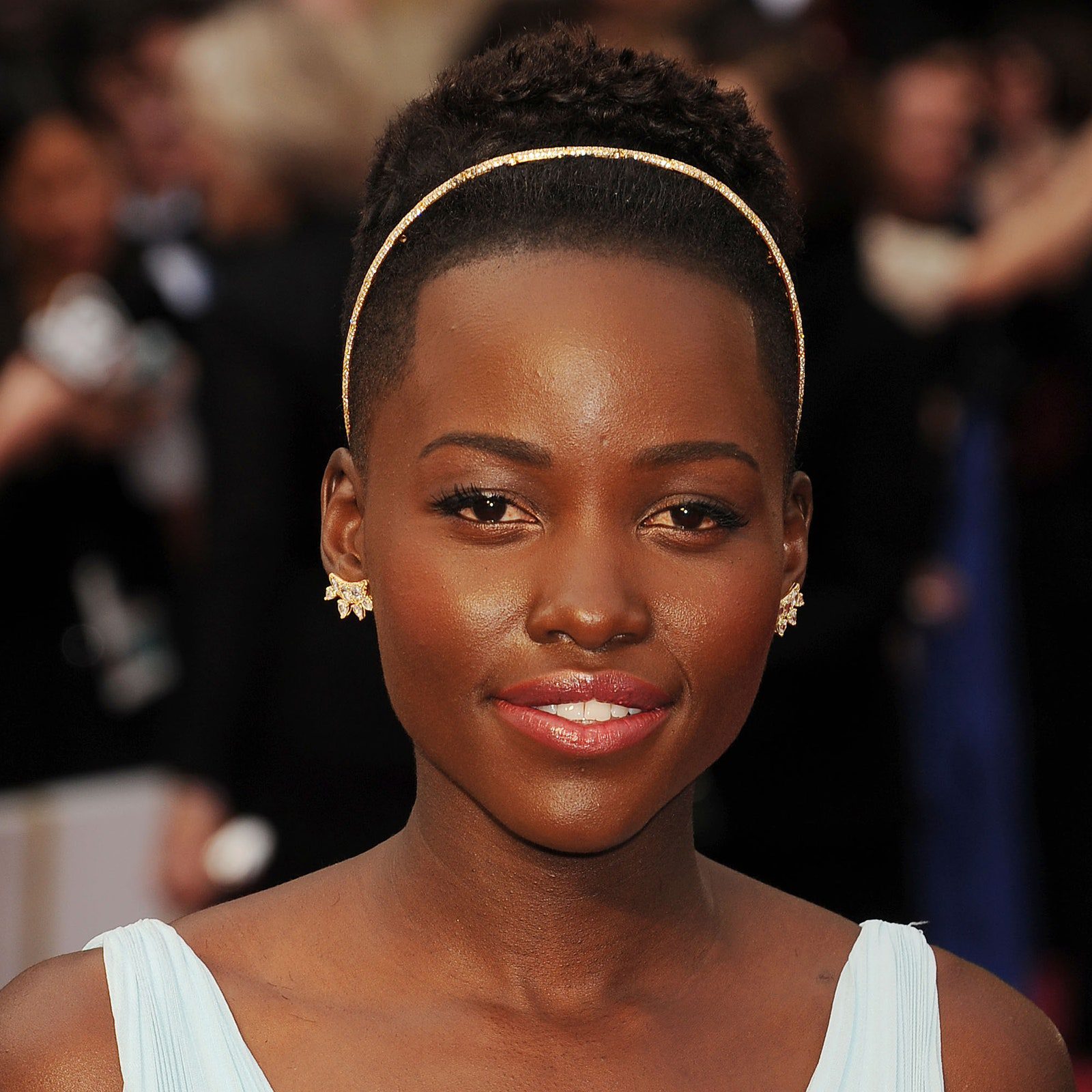 ↓ 14 – What to Do on a Date with Greasy Hair?
Everyone wants to look their very best on their date. However, there are instances when you don't have time to wash your hair; before going out with the beloved. In such cases, there are many hairstyles for greasy hair you can choose from. A half-up, half-down hairstyle, for instance, is an all-rounder that goes with all hair lengths and textures. Utilize the crown of the head with a textured ponytail and add glam with your favorite accessories.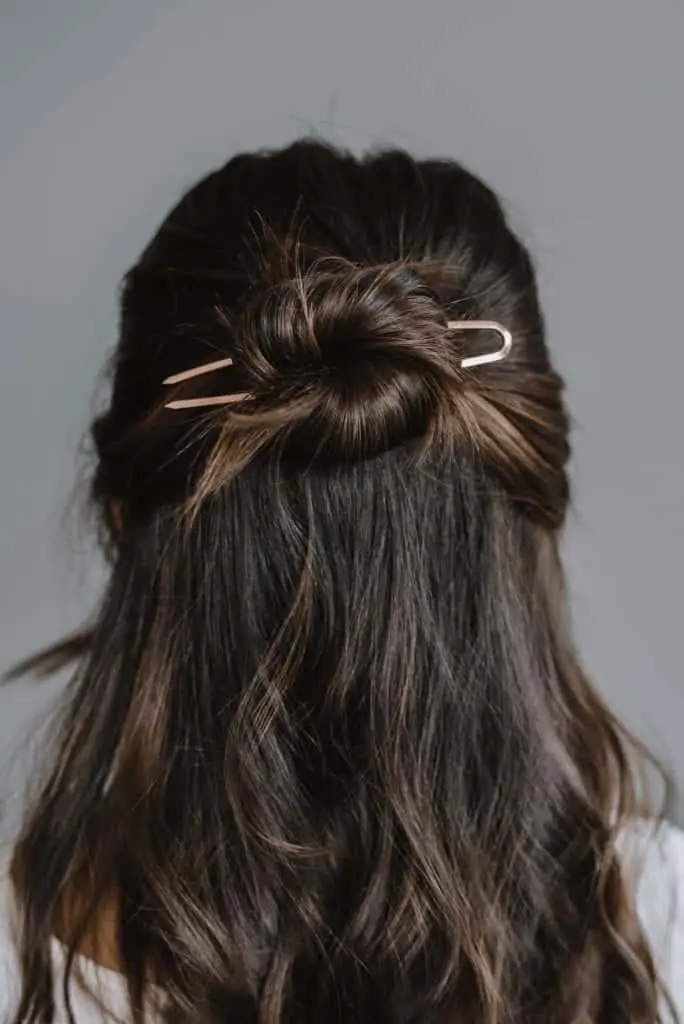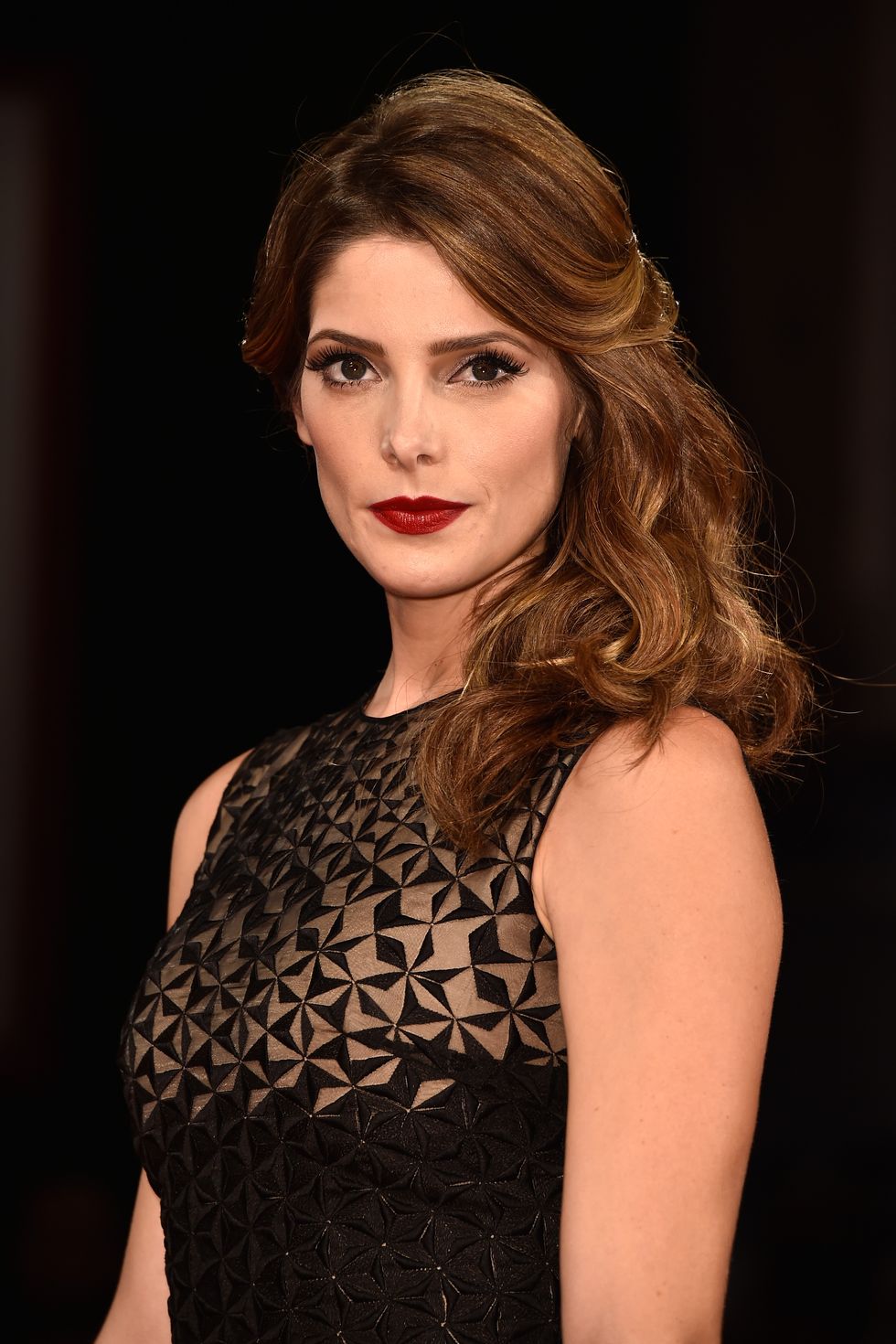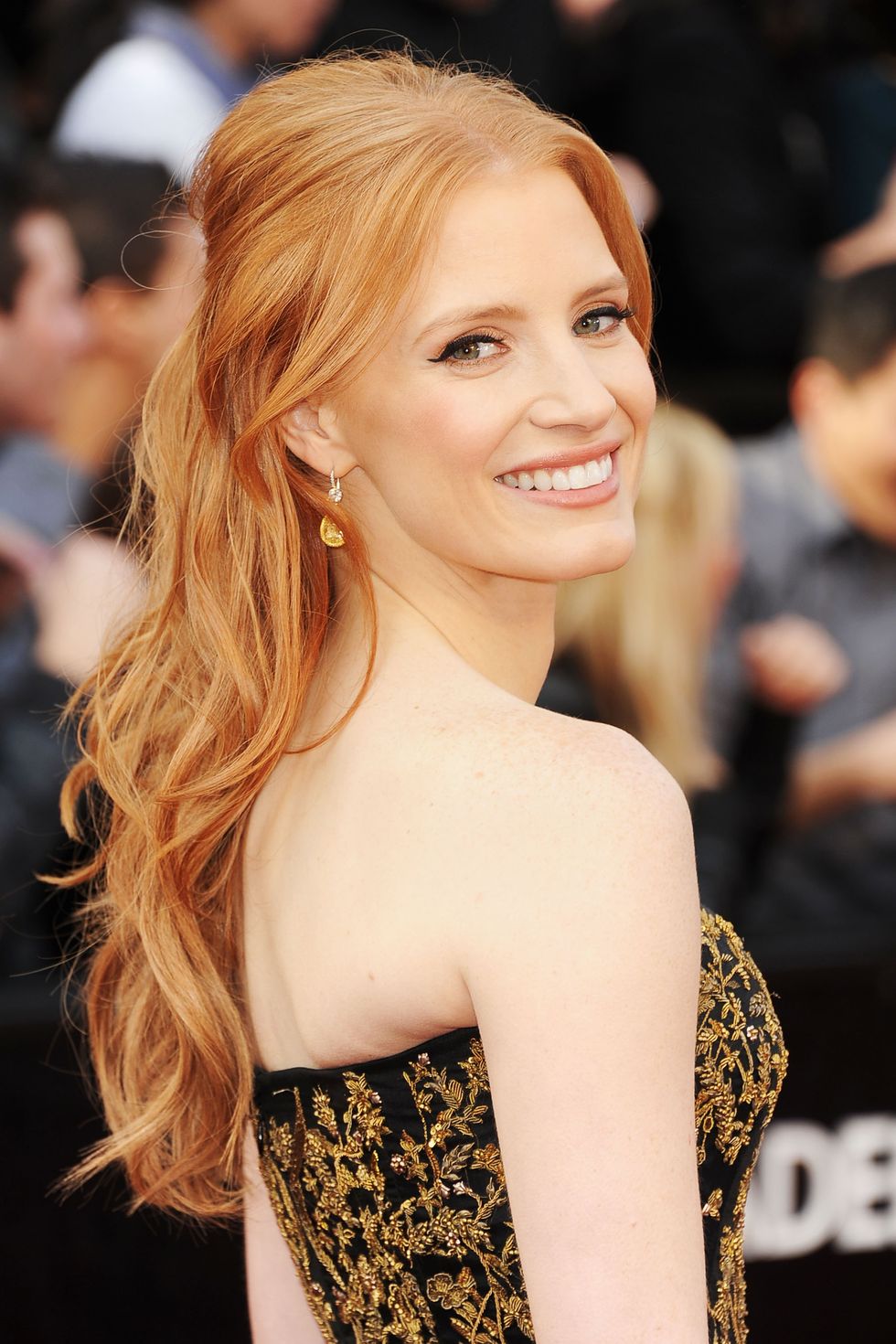 ↓ 13 – What are Few Hairstyles for Short Greasy Hair?
While many people may oppose the idea of letting the hair loose when they're dirty, here is why it should be given a chance. People with short hair can make the most of them by making side rope braids and then securing them with a hairclip.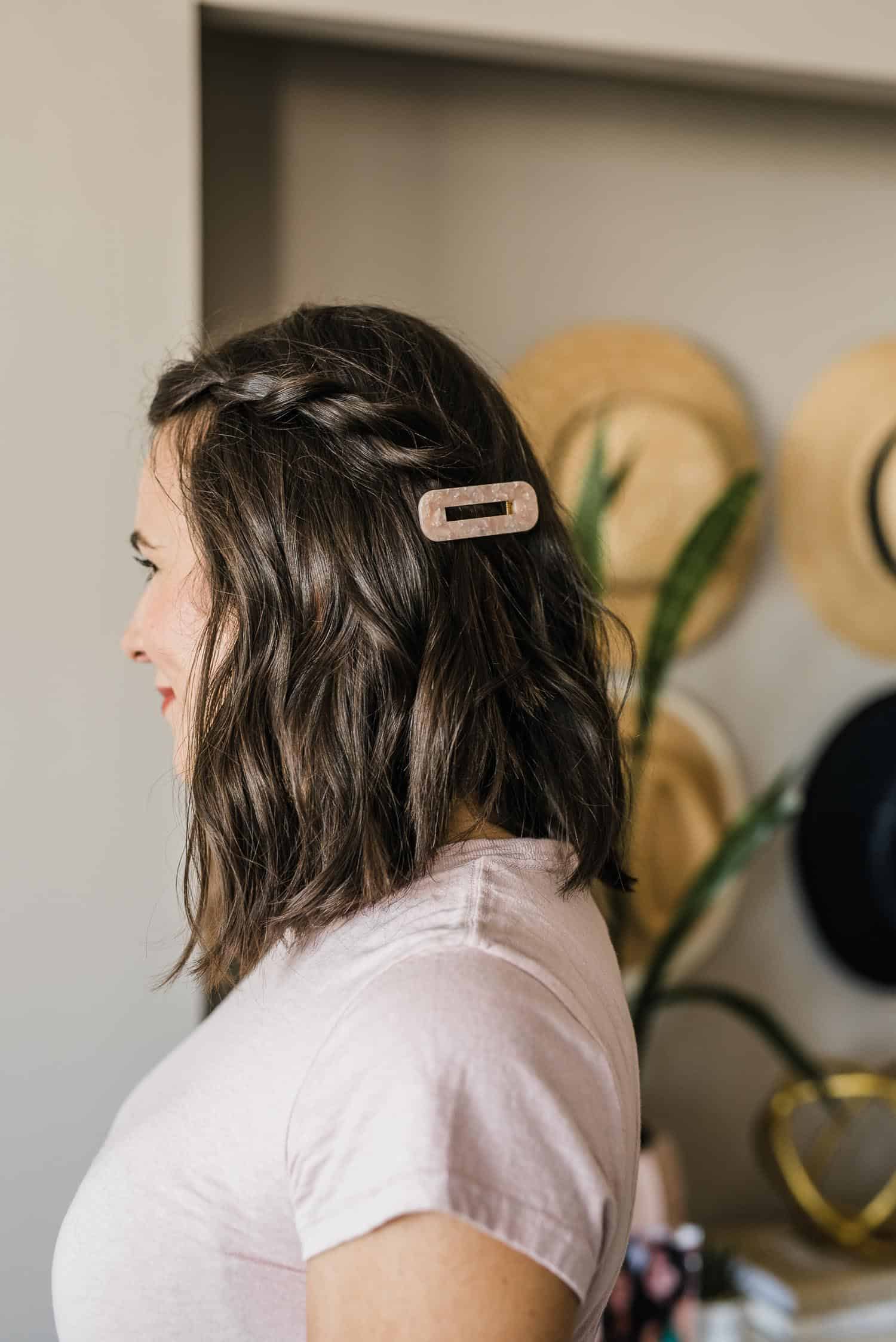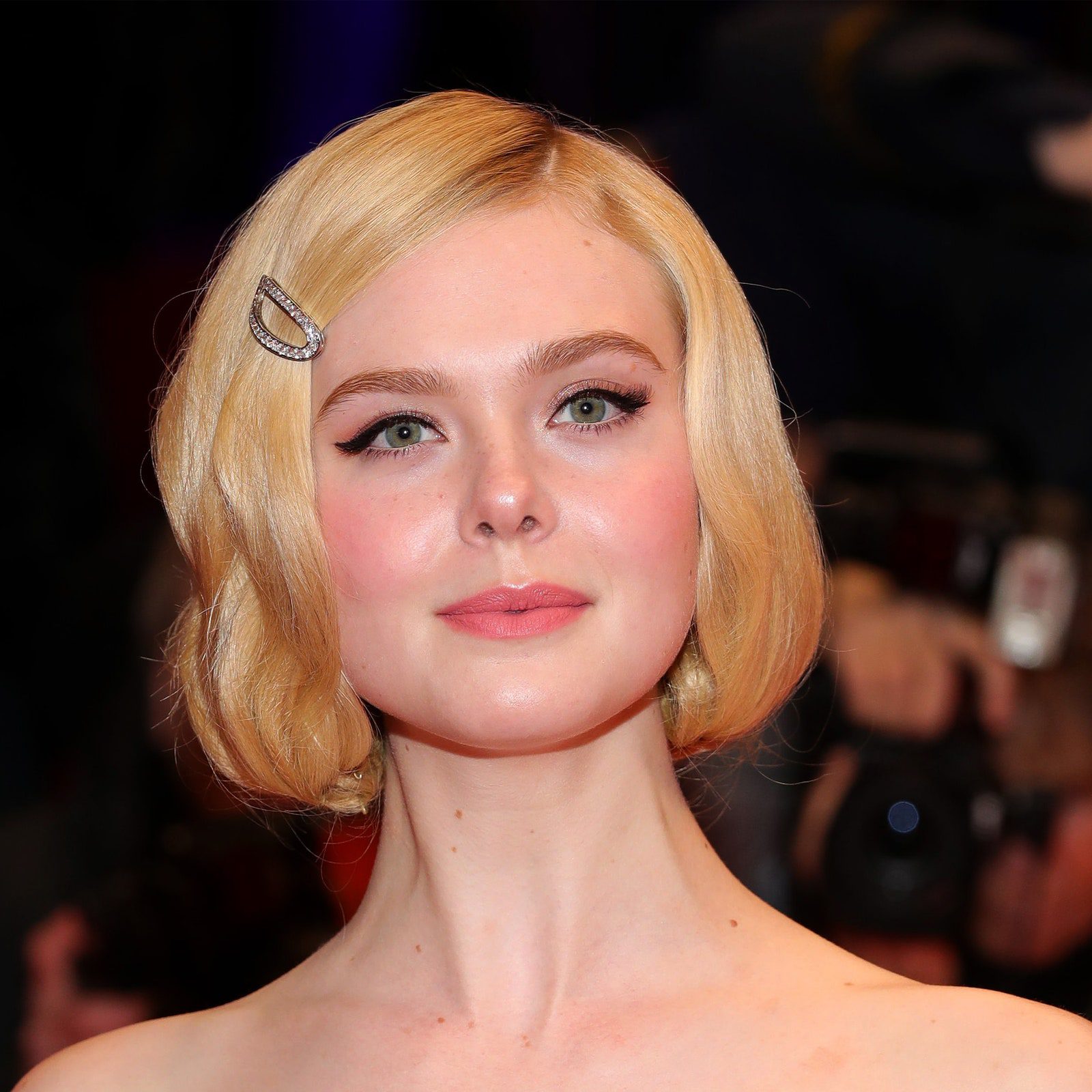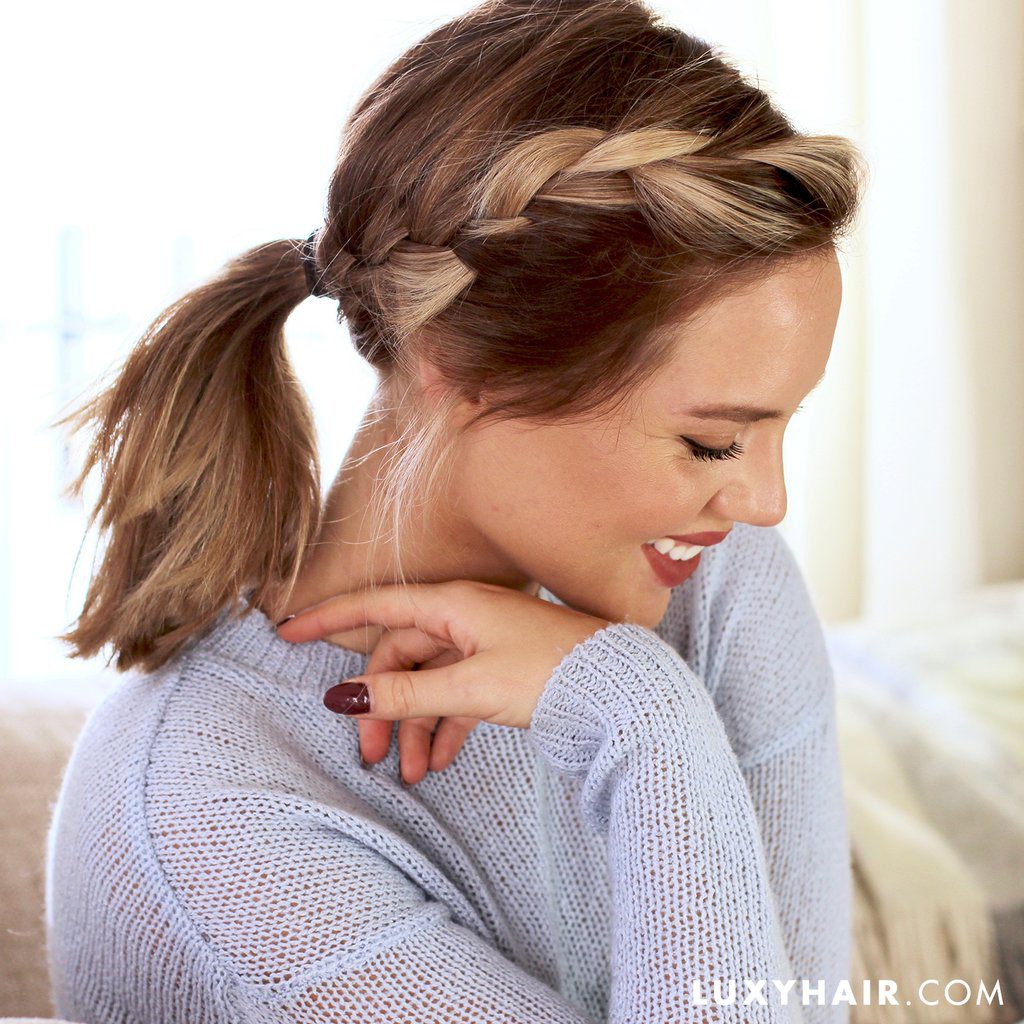 See more hairstyles for short length hair here: Short Hairstyles for Women Over 50 – 23 Trending Hairstyles
↓ 12 – How to Style Long Length Greasy Hair?
Long hair can be styled into several hairstyles. Moreover, even when there is no time to shower, there are so many hairstyles for greasy hair that look perfect in long-length hair. From braids to ponytails, the possibilities with long hair are endless. One way to style is to blend a french braid into a side ponytail. 
↓ 11 – Have a Ponytail to The Rescue.
Ponytails are perhaps, the most typical yet diverse way to style hair. A pony is not only ease to make but is also versatile enough to be worn on any kind of occasion.  When it comes to greasy hair, there's no way a ponytail can go wrong, especially if you're short on time. Tie your greasy hair in a high ponytail and you're good to go.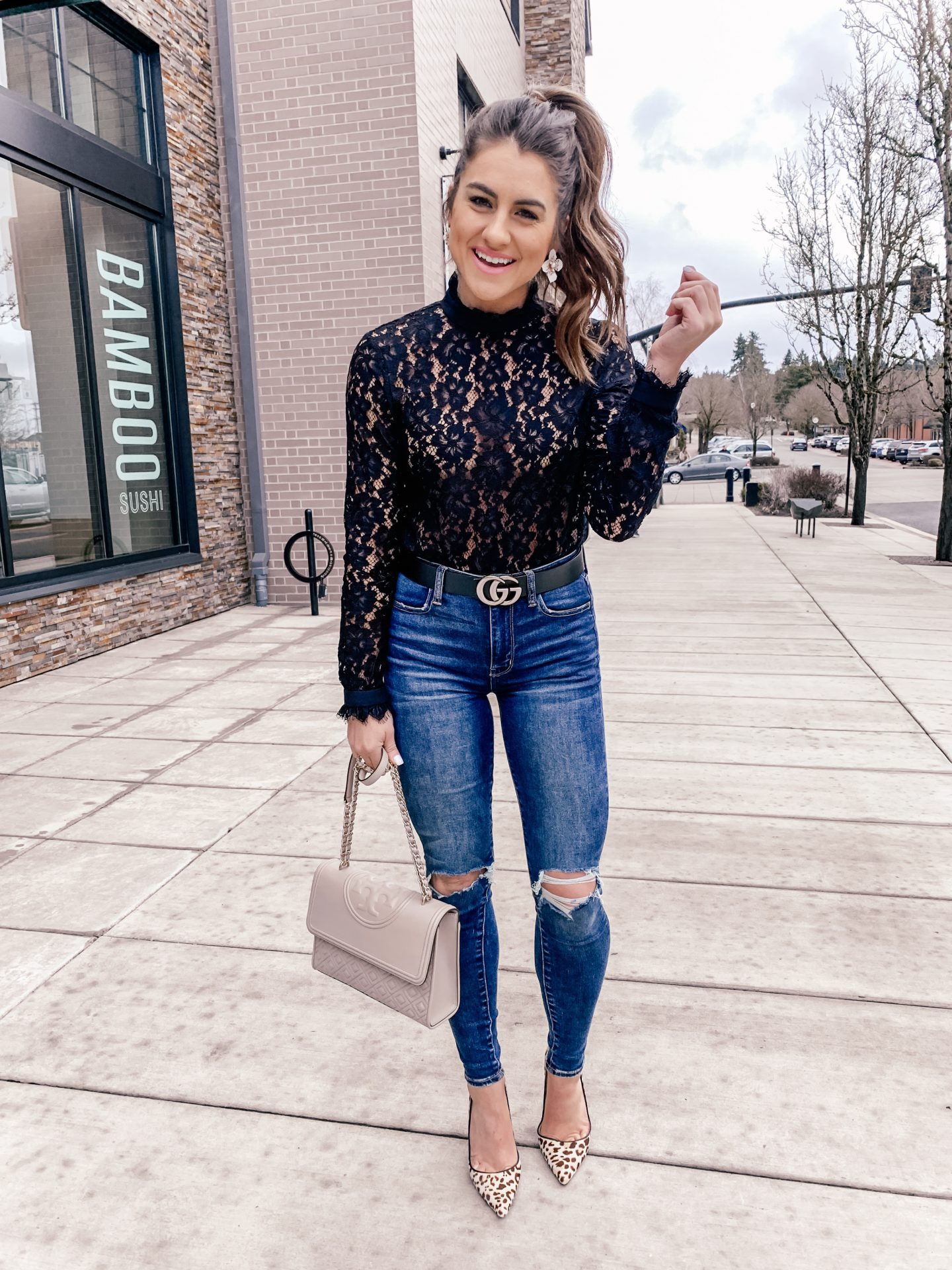 via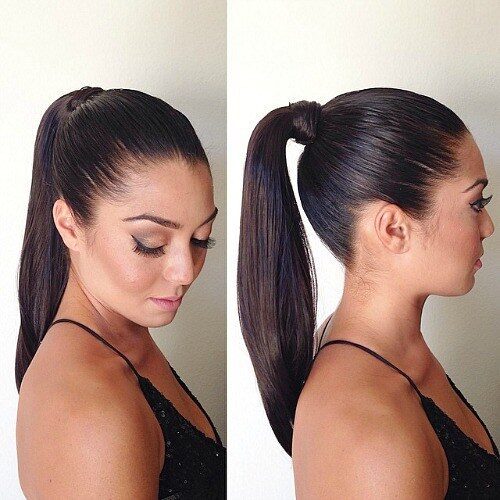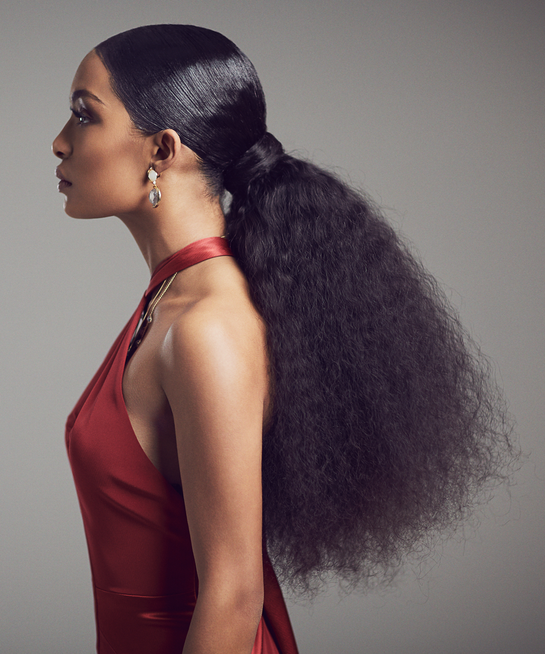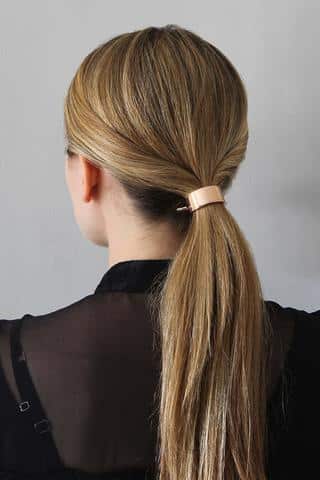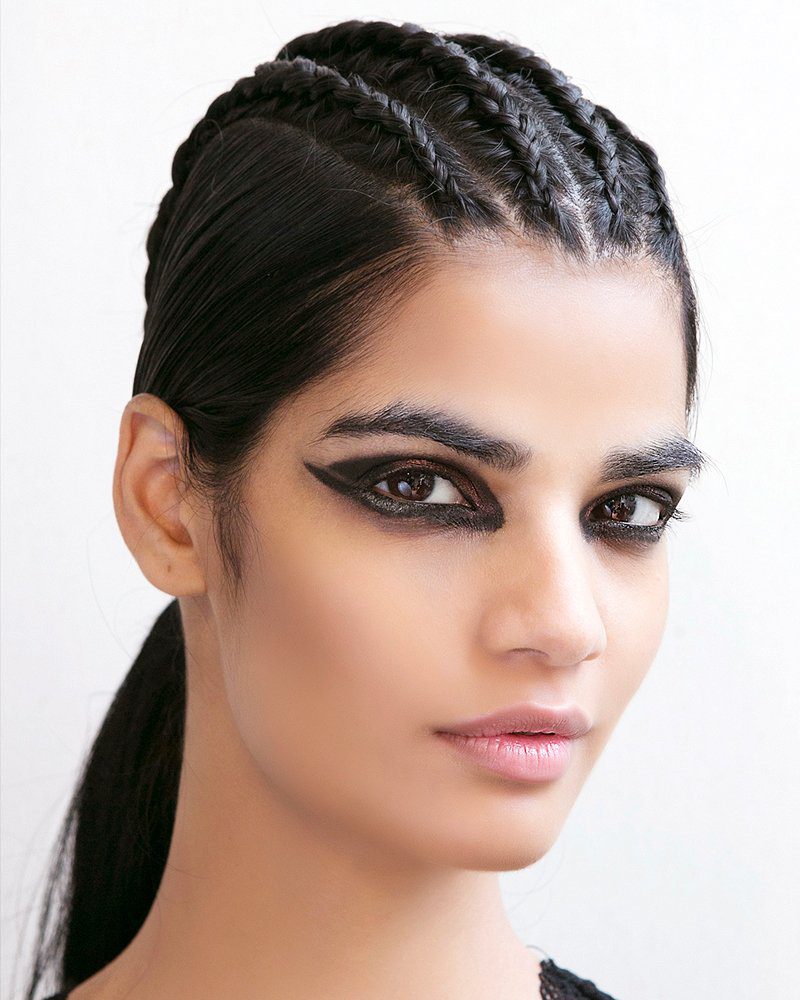 ↓ 10 – What are Some Quick Ways to Manage Afro Hair?
There are many ways to style afro hair when they're not washed and two of them include; Bantu knots or a high puff with a headscarf. Bantu knots may seem hard for beginners, but for those who know to pull them off, it is a perfect hairstyle for greasy hair. On the contrary, for a simpler way out, gather all your hair at the top, secure it with an elastic and wrap around your favorite headscarf.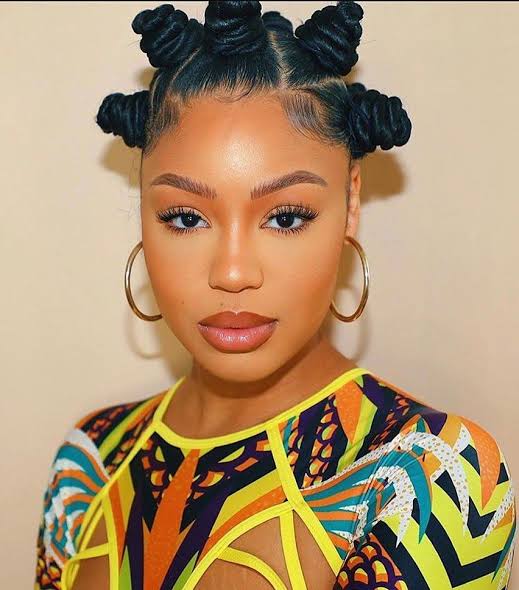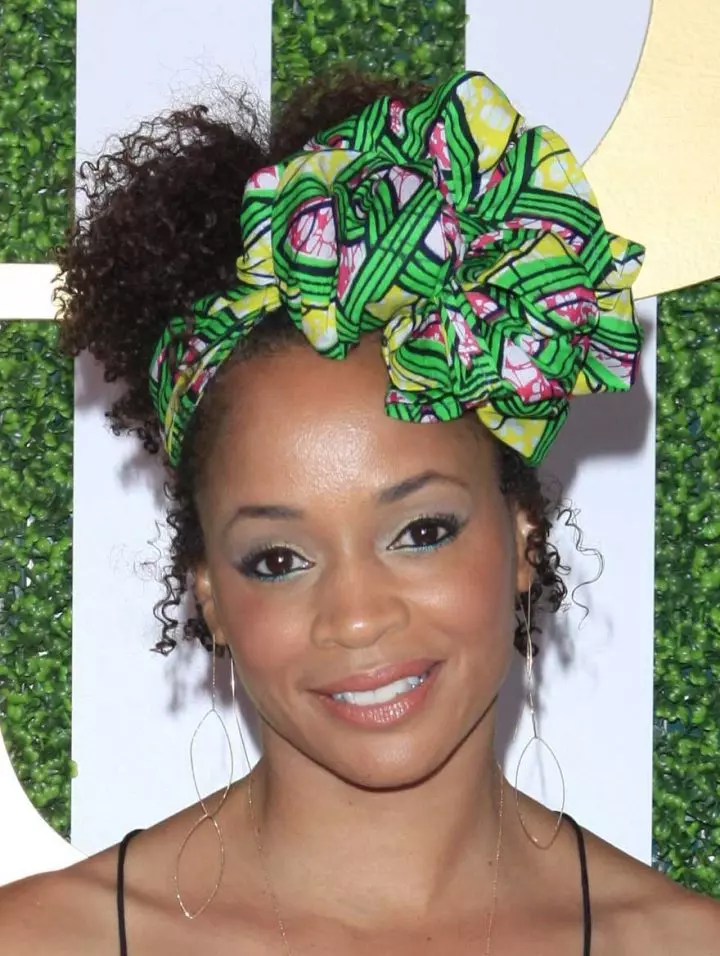 ↓ 9 – How to Casually Style Greasy Hair?
A casual hairdo is when you want to put in the least effort for a tremendous result. One such way by which you can style your hair casually is by opting for a half-top bun. A half-top bun conveniently hides greasy hair and would compliment every outfit in your wardrobe.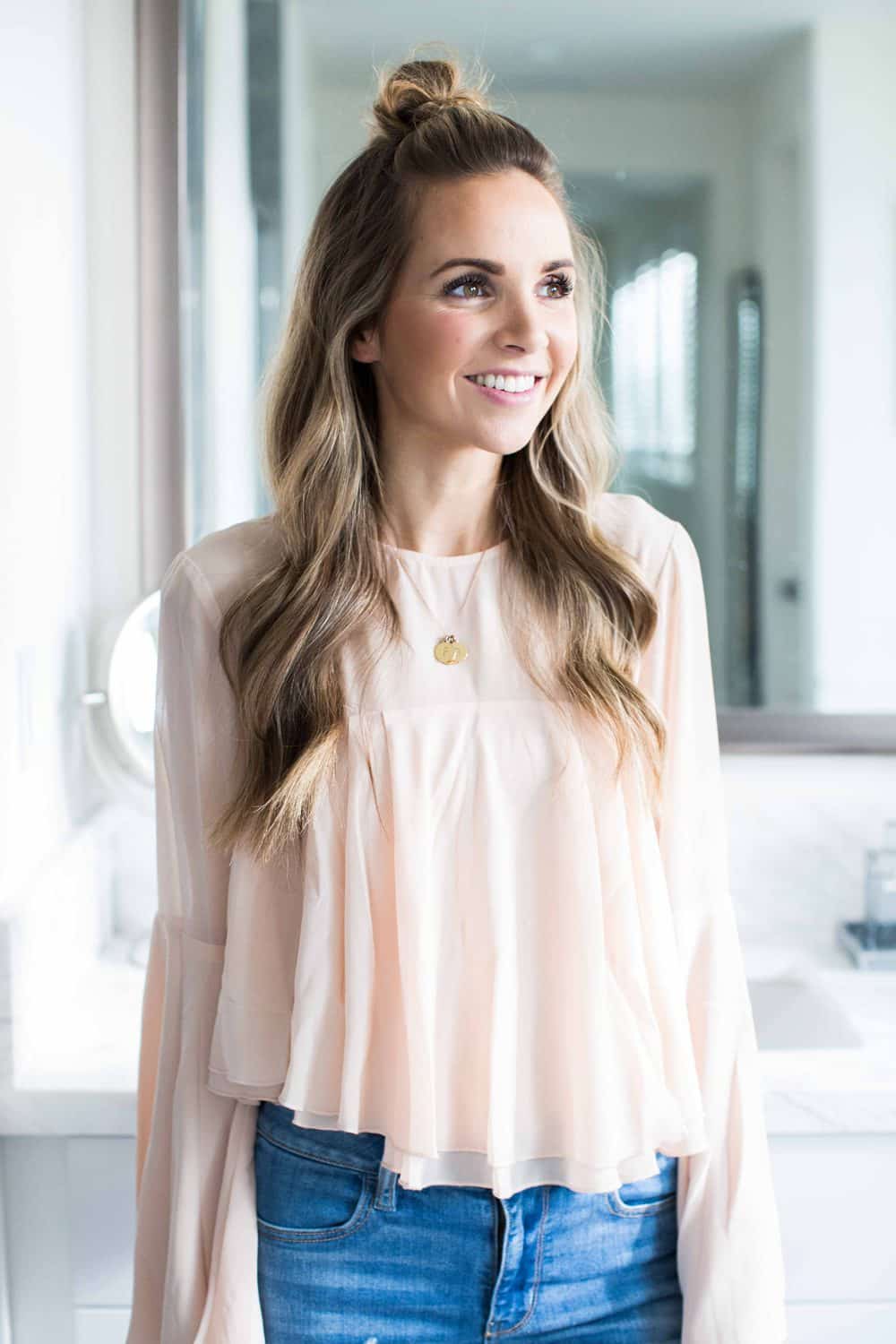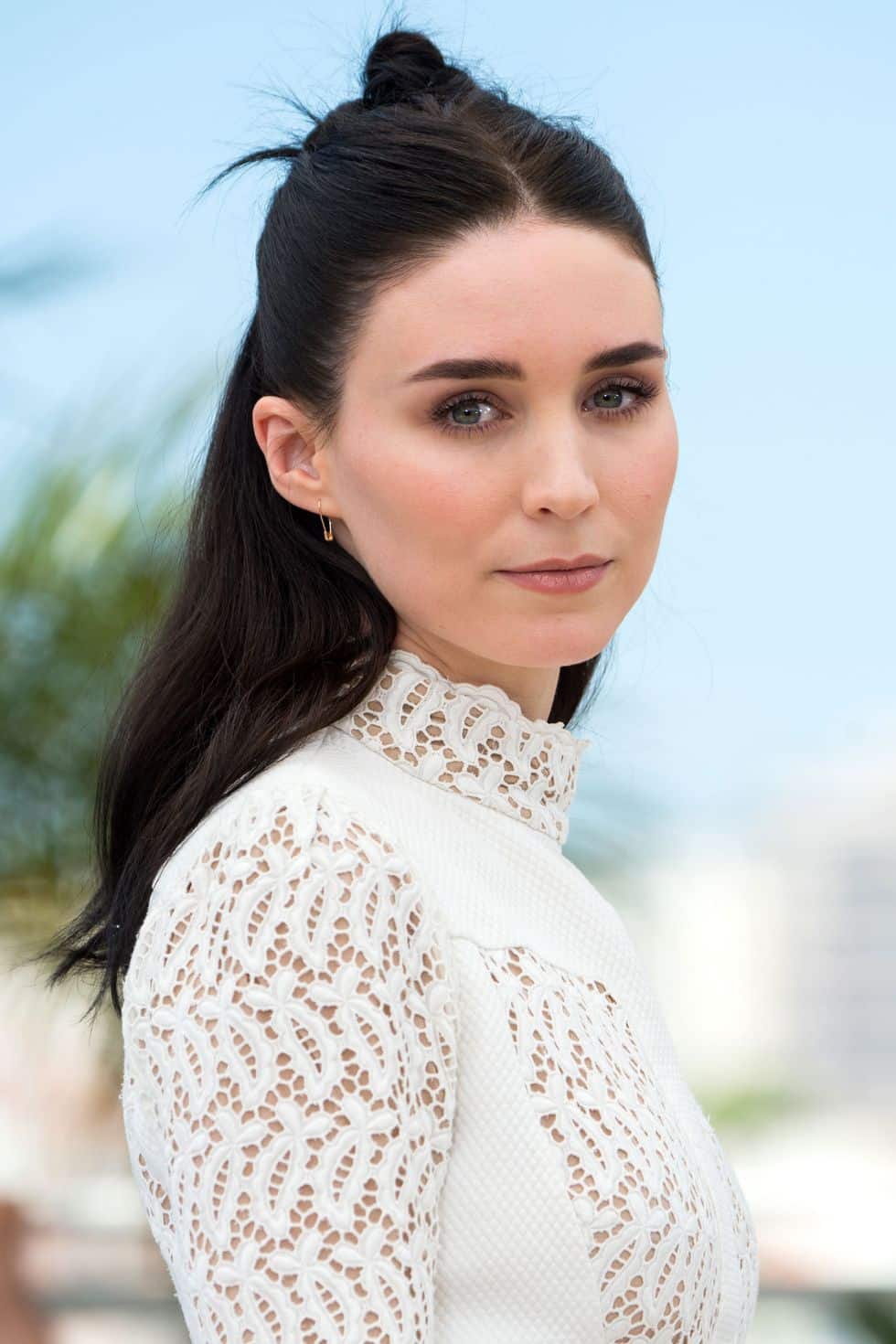 ↓ 8 – What are Some Overnight Hairstyles to Prevent Greasy Hair?
An easy hairstyle to prevent greasy hair overnight is to throughly brush the hair and tie them either in a ponytail or a braid. When you brush your hair, the oil spreads evenly throughout the hair, rather than accumulating on the scalp. Therefore, the next time a morning workout plan, just finger comb your hair and secure them in a scrunchie. This way, you not only manage an oily scalp, but also prevent your hair from coming on to your face while working out.
3
. Pink Scrunchie for $8.99
↓ 7 – How to Style Greasy Hair for a Day Out with Family?
For a day out with family, go for a hairdo that does not require constant attention throughout the day. An example of such an easy-to-wear hairstyle is a crown braid or a halo braid. A crown braid is not as hard as it seems and requires two French or Dutch braids which are tied at the nape. This hairstyle has an aesthetic vibe to it, moreover it reveals the neckline as well, to flaunt your favorite pendant. 
↓ 6 – How to Style Greasy Curly Hair?
A Dutch braid is a suitable braided hairstyle for oily hair, especially for hair that has curls. The first step is to create a deep part at either side of the hair. Then divide the parted hair into three equal sections and begin braiding. The trick for a Dutch braid is to cross the hair strands from underneath the other strands. Add hair from only one side and take the braid to the back of the head. Now add the hair from the top of the head and secure it with a bobby pin. The greasy curly texture will hold the braid in its shape.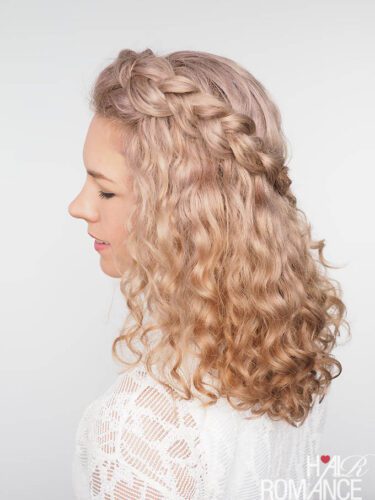 ↓ 5 – Wear a Cap to Hide Greasy Hair.
People who spend most of their days outdoors, a cap is a perfect solution to hide from the sun. However, a cap is also an efficient way to hide the fact that there was no time to shower. Therefore, the next time you are running late, wear your hair down, put on a cap, and exhibit a trendy look.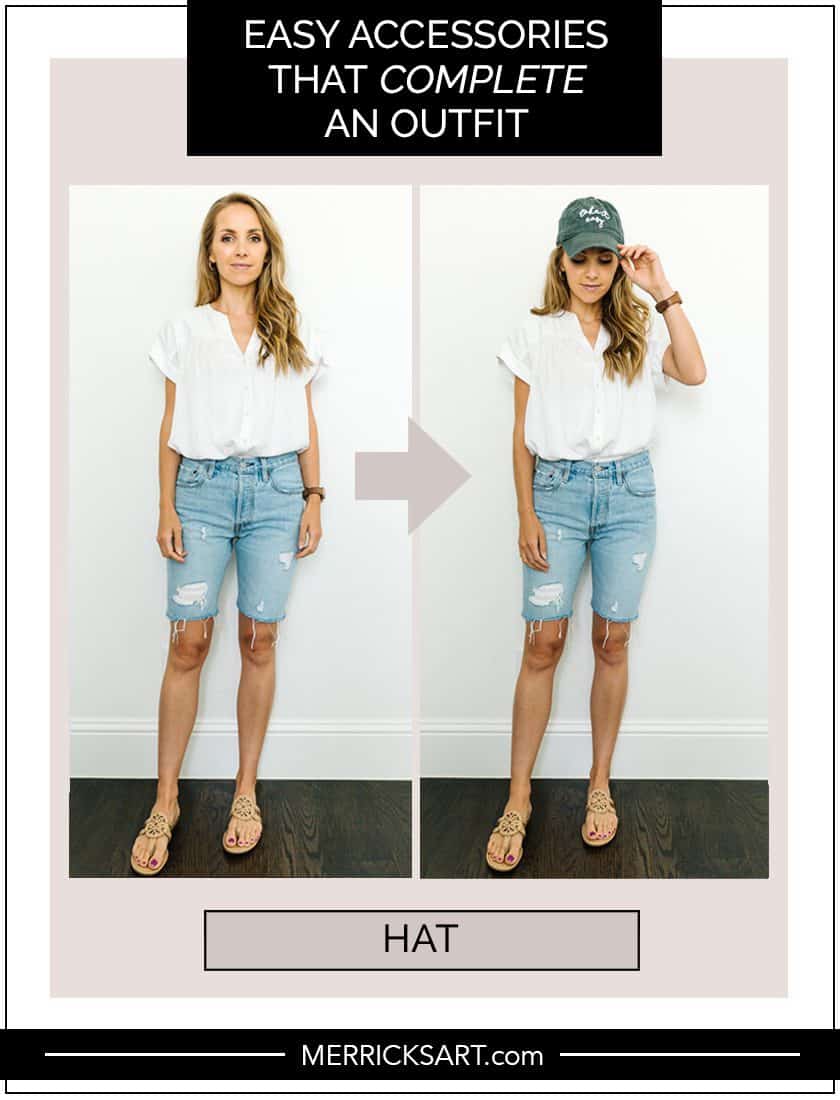 ↓ 4 – Style Your Hair with a Beanie in Winter.
If you are the one who becomes lethargic when the temperature drops, skip the shampoo and let your beanie do its job. An advantage of a beanie is that you don't need to go for a time-consuming hairstyle and can let your hair down. For long hair, a beanie also pairs well with a braid. In both scenarios, this hair accessory conceals a greasy scalp. In case of a  braided harido, French braids, fishtail and double-Dutch braids are most commonly worn with knitted hats.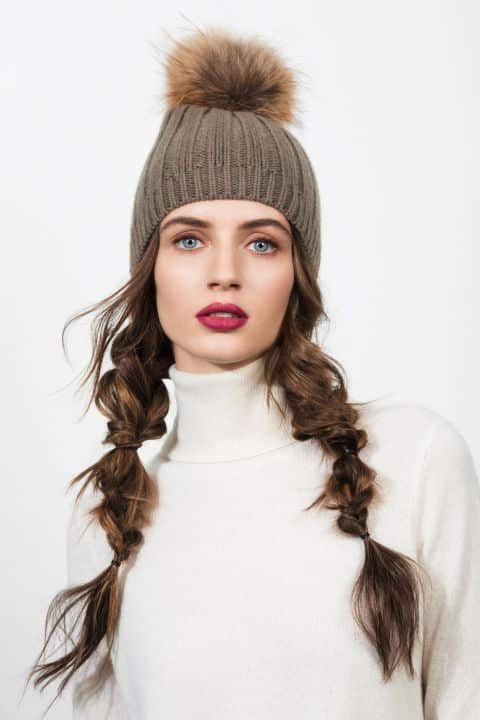 ↓ 3 – Summer Hairstyles in Oily Hair for Girl.
Summers are incomplete without a trip to the beach and therefore, it is the perfect season to flaunt some beach waves. Moreover, beach waves look best in greasy hair do not require you to step into a shower before styling. You can go for a curling iron or choose a no-heat method as per your preference and flaunt your effortless beach waves.
↓ 2 – What are Some Easy Hairstyles for Greasy Hair for Teenage Girls?
Teenage is the age to discover the world and do as the heart pleases. In such cases, there's no way you should let your greasy hair come in the way. Therefore, the hairstyle that looks just the right as a teenage is space buns. Space buns have a youthful and carefree vibes to it, moreover, they go with any outfit as well; be it an overall or a cold-shoulder top.
To see more teenage-perfect hairdo, see 20 Cute Hairstyles for Black Teenage Girls To Try In 2021
↓ 1 – How to Style Greasy Hair with Scarf?
Almost all the hairstyles suitable for greasy hair look even better with a hair accessory such as a scarf. Furthermore, it  adds a bohemian and carefree touch to hairdos such as a low or braided ponytail, a half-up, half-down hairstyle, and even a bun.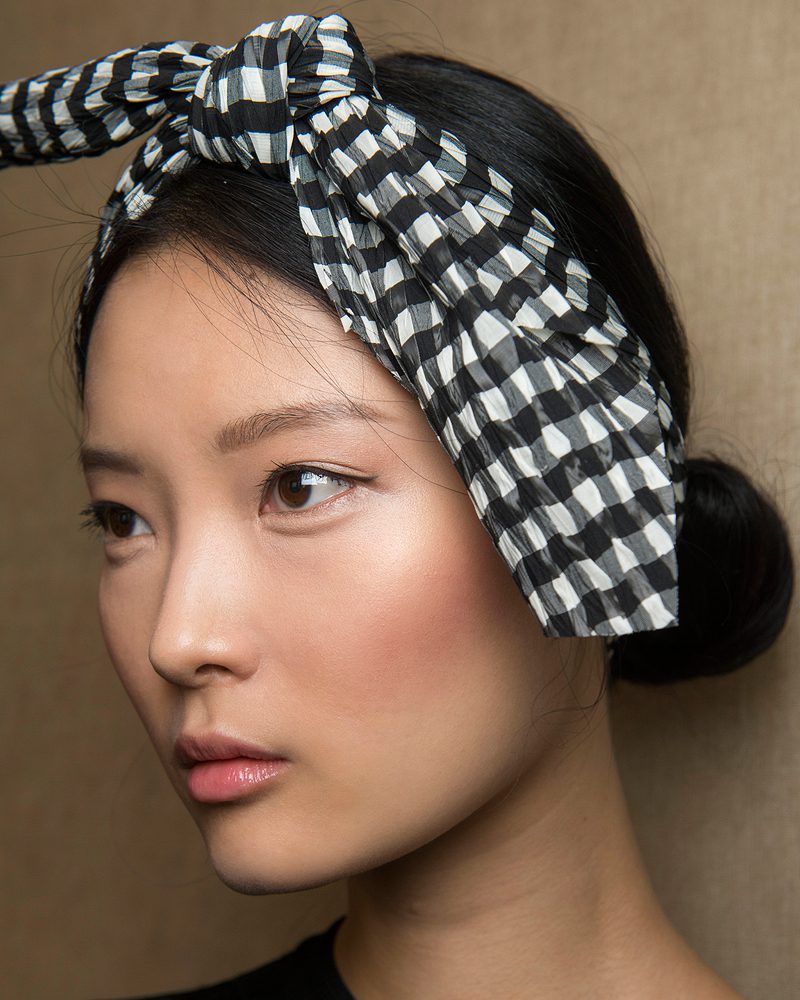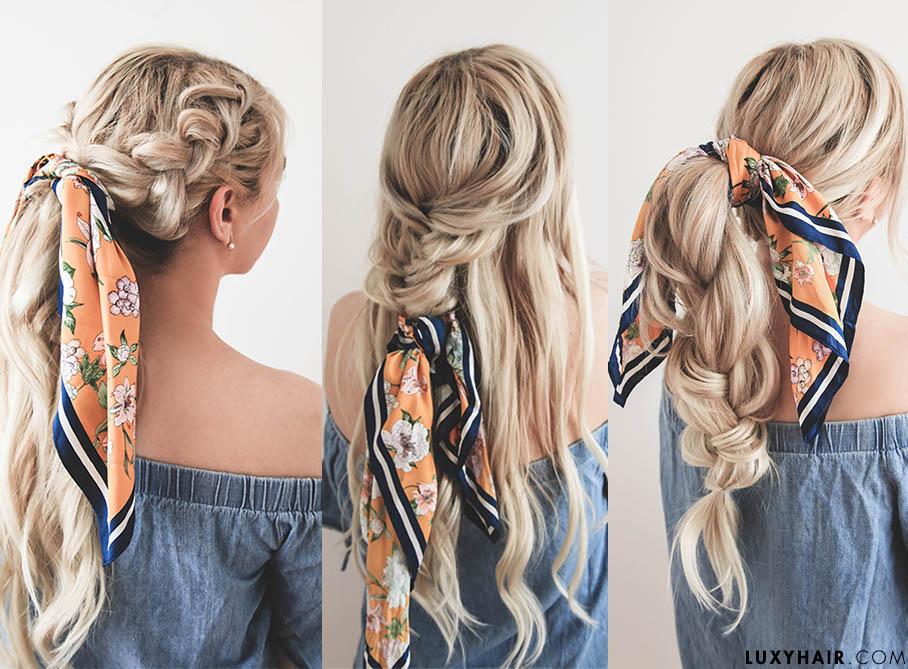 FAQs
Q. How to hide greasy hair?
Ans: Greasy hair can be concealed by using a dry shampoo or baby powder as its alternative. Another way is to change the parting of the hair or add accessories such as a headband that covers the oily scalp.
Q. How do I make my hair less greasy quicklu without dry shampoo?
Ans: Apart from using a dry shampoo, there are several others ways to get rid of greasy hair. You may use cornstarh for blond hair or cocoa powder for black and brunette shades of hair. Furthermore, blotting papers are also used to reduce oil in the scalp. The alcohol content in perfumes, rubbing alcohol and hand sanitizer can also reduce greasiness in the hair. 
Q. Does greasy hair make me look unappealing?
Ans: Greasy hair may look unattractive if they are not styled properly. Dry shampoo is always the first choice to counter the oily scalp. But if styled appropriately, greasy hair would look just as fine.
Q. Does greasy hair a sign of unhealthy scalp?
Ans: Hair becomes greasy due to the production of oil by the sebaceous glands in the scalp. It is a normal physiological process and by no means is a sign of an unhealthy scalp. 
Q. How to stop hair from becoming greasy?
If you regularly brush your hair, the oil will distribute evenly throughout the length of the hair. Additionally, the sebum does not deposit on the scalp and reduces the greasiness.