Best Shoulder Length Hairstyles for Women: You're starting the New Year, updating your resolutions, and completing your new year – new me looks. For many of you, this means acquiring new clothing to adhere to refresh.
Some of you might be going for an entirely new look with an entirely new style. However, since a new look is not only about clothing, this article is dedicated to your new hairstyles.
How to Style Shoulder Length Hair?
Since it is perhaps one of the most exciting yet scary changes a woman can make, everyone should prepare properly for the transition. Firstly, ask yourself questions such as how will I style short hair? Or what are the best up-dos for shoulder-length hair?
And lastly – what are some easy hairstyles for shoulder-length hair? Then we recommend you do your research, although thankfully we have done it for you and prepared an exquisite rundown of hairstyles for your new shoulder-length hair. This rundown begins with several of the most unique hair accessories and clips since they are the key to most hairstyles.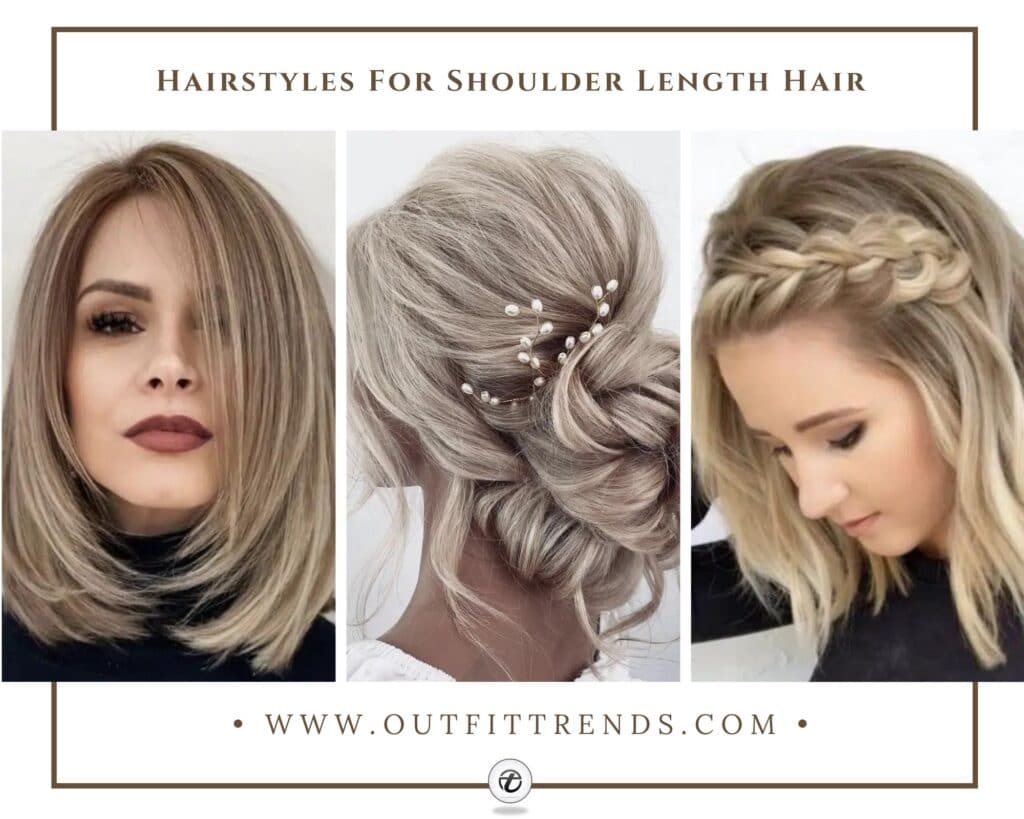 Hair Accessories That Look Great on Shoulder Length Hair
Hairchain: Admittedly a hair chain might sound like something straight out of the early 2000's past. However, this hair accessory is truly iconic and looks incredible in hairstyles for more festive occasions. For instance to a birthday party or a cute brunch with your closest girlfriends.
Flower hair accessories: Another trend for hairstyles is flower accessories, which is consequently the perfect hairstyle for summer. These come in every shape and size, you can find them as small pins, elaborate headpieces, or headbands. This type of hair accessory is ideal for an up-do and will elevate your hairstyle this summer.
Hair Claw: A hair claw is a classic. Since they are simple to use and simple in style. They are perfect for styling your hair in a rush.
Silk hair tie: Silk hair ties are a big trend this year, they come in a simple finish but also come with certain decor. For instance, you can find a hair tie decorated with pearls or crystals. Similarly, you can find silk hair ties shaped to look like a bandana. There is a real opportunity to opt-in for a decorative style of hair tie even to match your outfit.
Comb clips: Comb clips are highly functional, and also offer a unique decorative element to your hairstyles.
Double Magic clip: This double magic beaded clip is designed specifically for shoulder-length hair. It comes in a variety of beaded styles and can serve both as an addition to a festive outfit, or a casual one.
19 – Tall Ponytail Hairstyle
This is not only a very simple hairstyle to achieve for shoulder-length hair, but is also highly practical. If you are running late, or are simply not in the mood to spend a lot of time on your hair – you will be done with this style in under 5 minutes.
An additional element that you can add to your ponytail is covering the hair tie. This can be achieved by taking a strand of hair out of your ponytail and wrapping it around your hair tie, finish off by securing it with a bobby pin.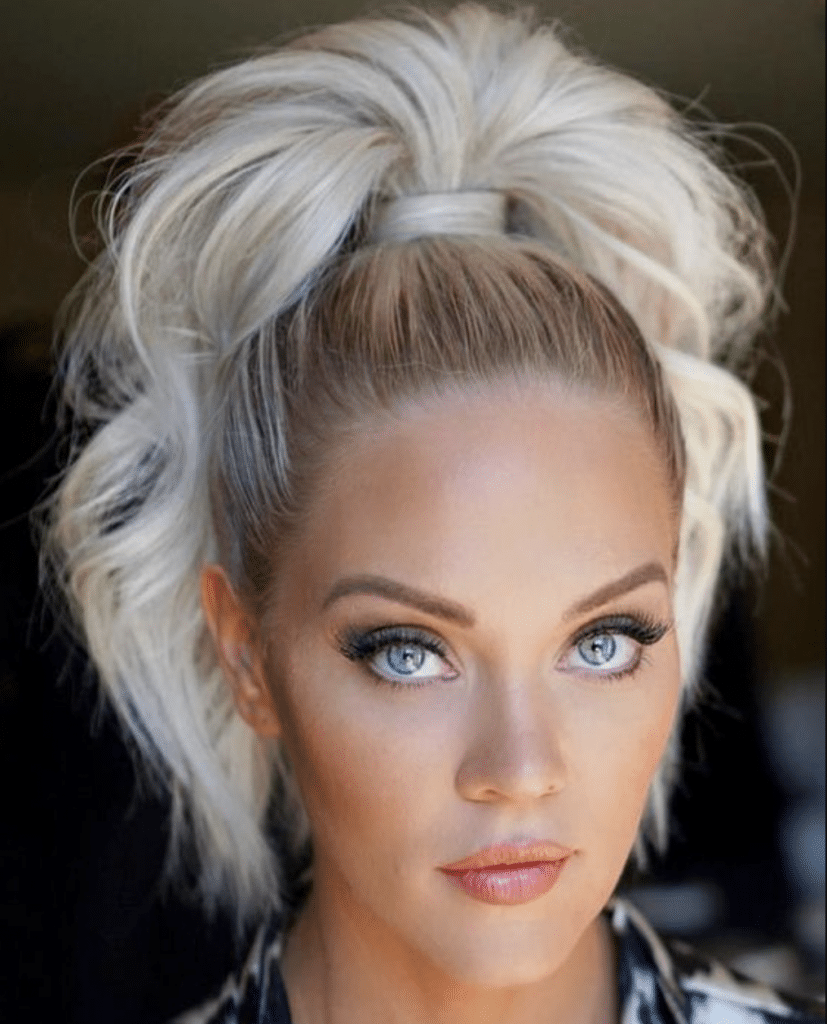 18 – Magic Double Clip with Beads Hairstyle
This hair accessory is incredibly new and trendy. Although this clip might seem intimidating at first, as it looks highly elaborate, it is actually very simple to use.
Firstly, you begin with brushing through your hair and collecting it at the back in the desired position. Then, you place the first comb of the two on one side of your freshly formed bun and pull the second comb part over to the other side. After securing your bun with the clip you can choose several pieces of your hair in the front and pull them out to have them shape your face.
17 – Braided Ponytails On Two Sides Fun and Playful Hairstyle
Try out this playful hairstyle for shoulder-length hair, which will only take several minutes of your time to get ready. Part your hair down the middle and begin by braiding each side with a style of braid you like the most. However, do not bring the braid down to the ends of your hair, instead tie off with a hair tie next to your neck and allow the rest of the hair to flow down in a ponytail. Here are some more Celebrities Braided Hairstyles You Can Easily Copy.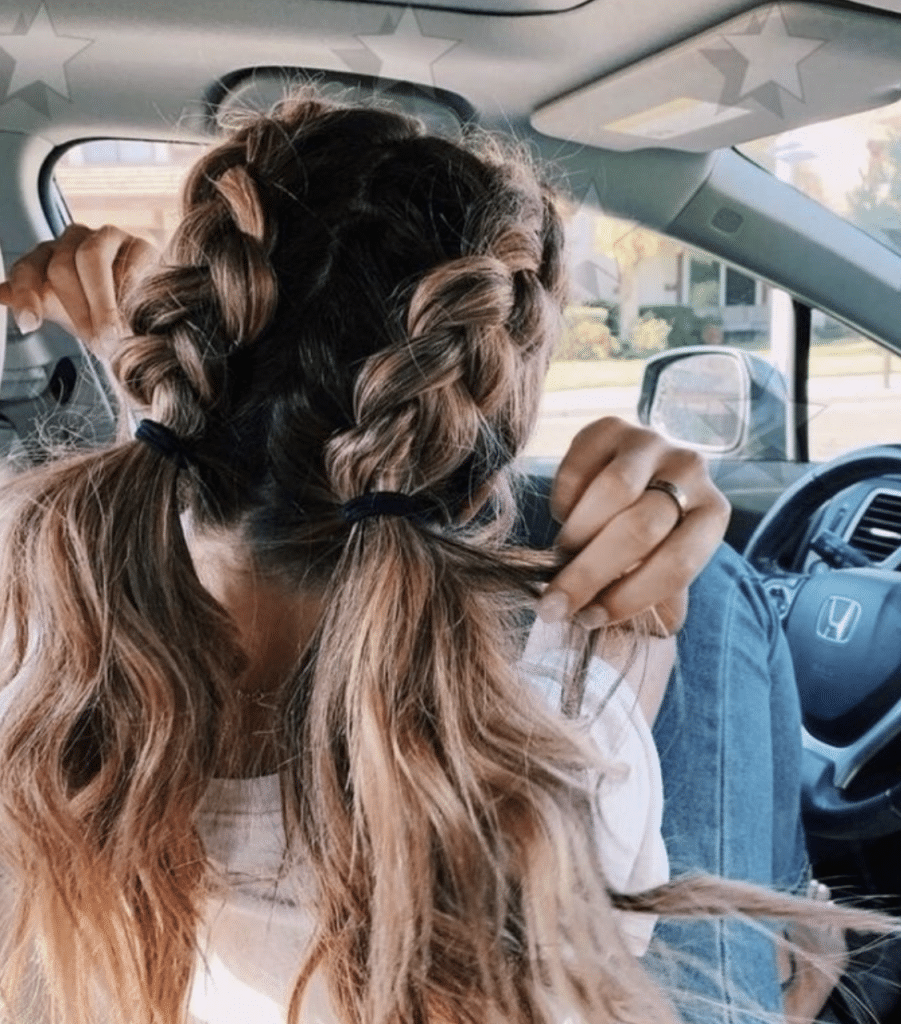 16 – Slicked-back
In case you are wondering how to style shoulder-length hair for a night out, this look is for you. You will either need a fixating hairspray or a styling hair mouse to achieve this hair texture and have it stay in place all night. Firstly brush out your hair to not have any knots when you start applying a fixating substance, then begin forming the slicked-back shape. Similarly, we recommend that you add the styling foam little by little as it can look highly unnatural if you apply too much.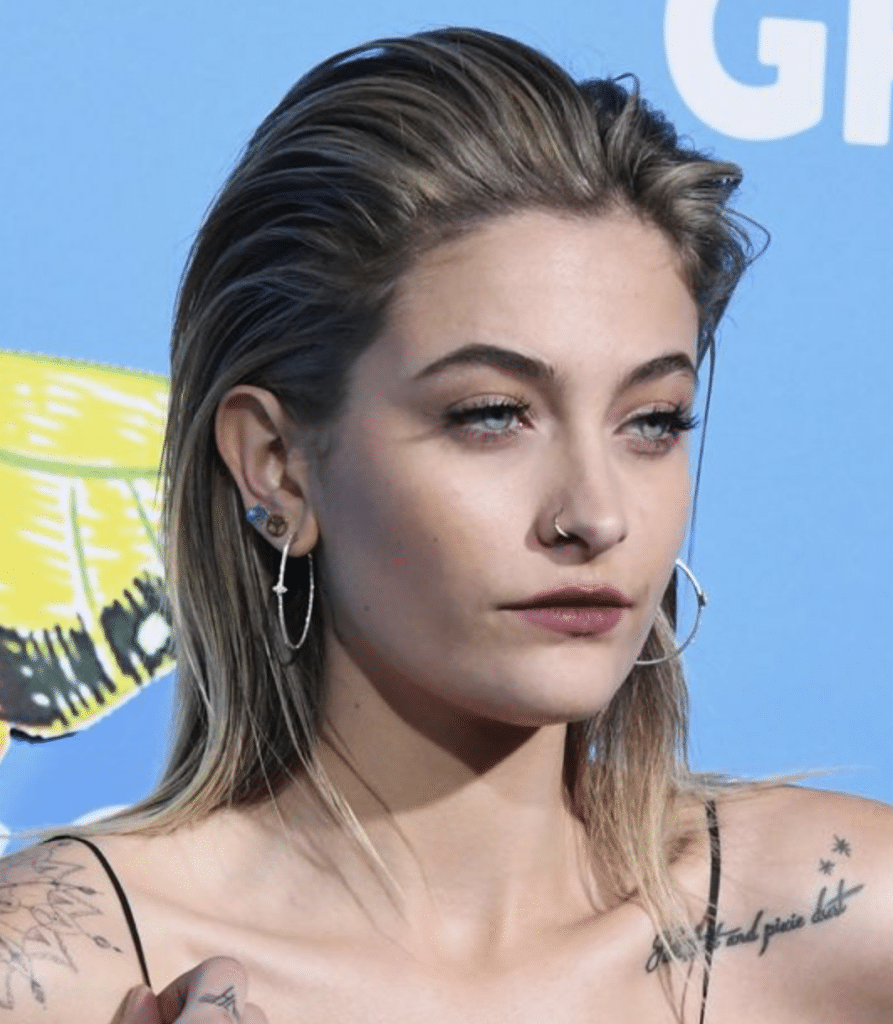 15 – Bun Elevated with Braids
This hairstyle is taking a bun to the next level with some braids. You can start off with making the bun first although leave out one or two strands to braid. Alternatively, you can braid one or two strands first, then put your hair in a bun. Yet this creates certain complications with picking up your hair, therefore try not to make the braids too stiff, to not tug on your hair too much.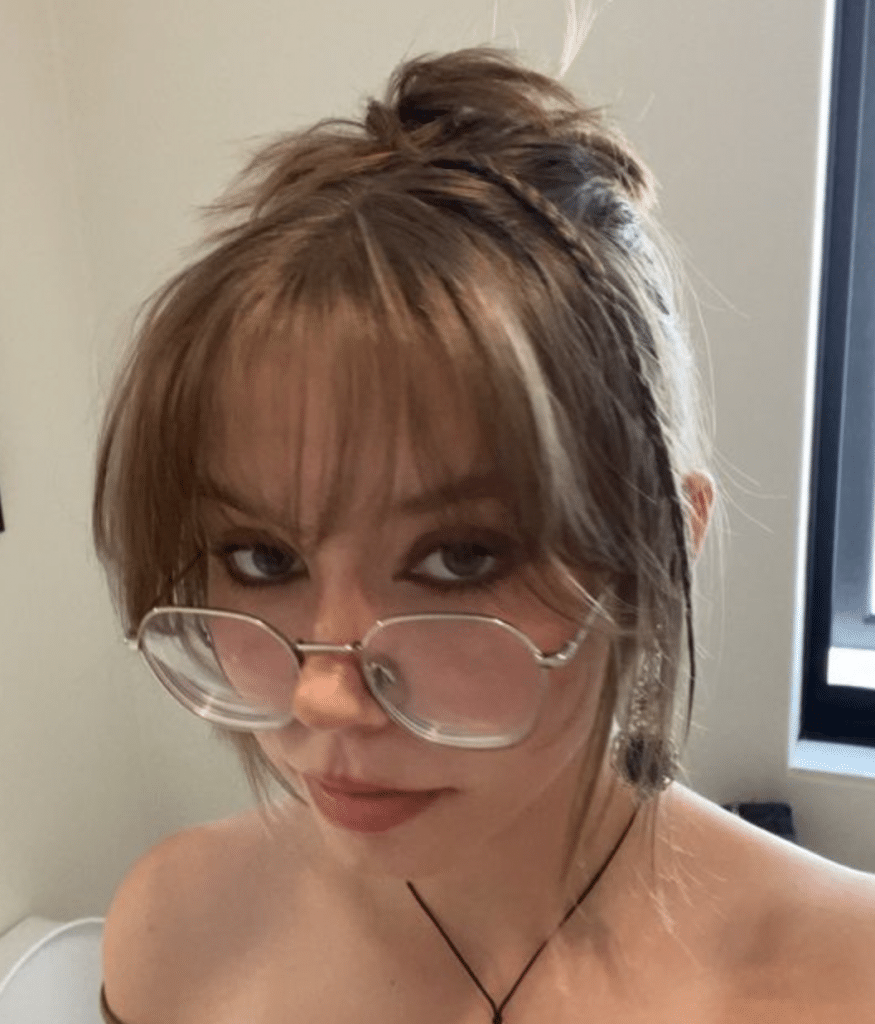 14 – Side Braid Half Up Half Down Hairstyle
This is no regular side braid. This is a more complicated hairstyle, and although it will take a bit more time to do you will want to because it is just so cute. There are two options for this hairstyle, one involves curling your hair to add extra texture before you braid, or you can leave your hair straight.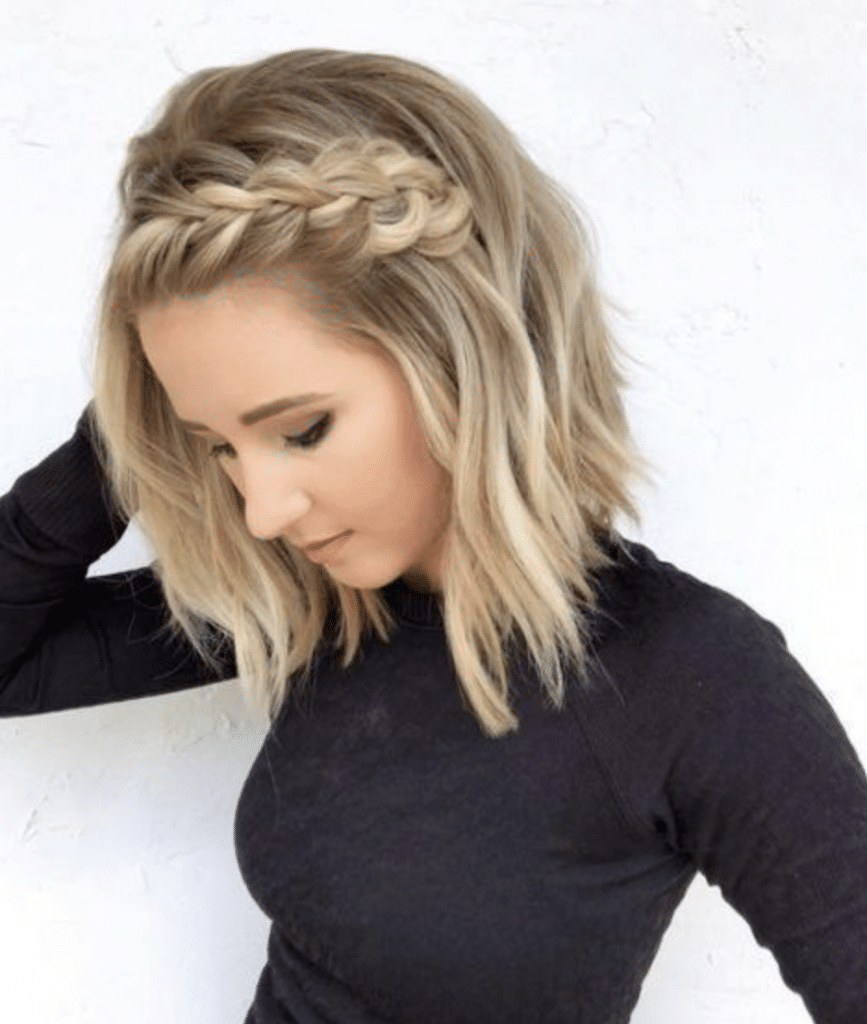 13 – Low Bun with Rhinestone Hair Clip Hairstyle Idea
Since shoulder-length hair rarely fits into a tight high bun without falling out in the back, this alternative style comes in handy. However, this hairstyle has an additional decoration of a hard clasp with rhinestones. Also, this clasp doesn't just do a decorative job it is also a very useful hair accessory to help clip back your lower bun. As we all know shorter hair might sometimes slip out from hair ties.
12 – 90's Blow Out Hairstyle
If you choose to go for the shortest shoulder-length hairstyle, we applaud you for it. We are also jealous of you because you will have the opportunity to style your hair in this iconic 90's blowout way. Begin with damp hair and use a large round brush when blowdrying your hair, for the desired effect.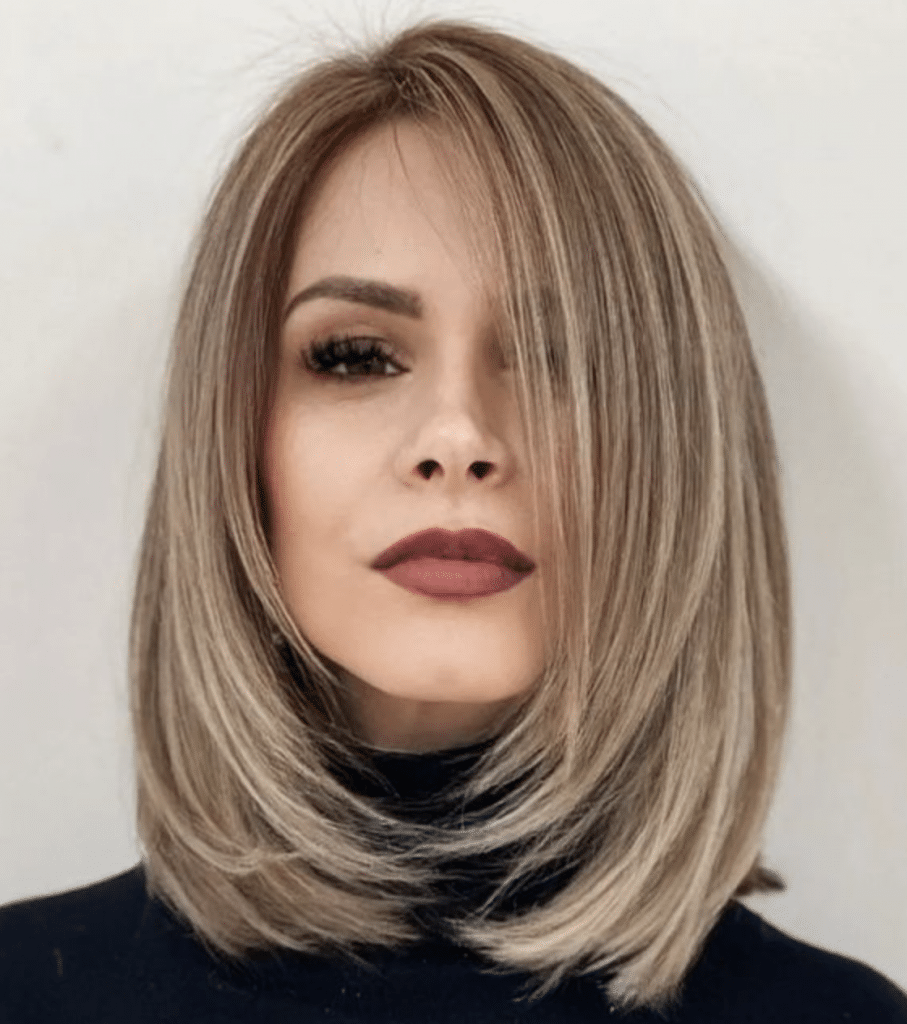 11 – Half Up Hald Down Easy
As Bella Hadid inspires most of us on nearly every fashion, makeup, and hairstyle choice we couldn't exclude her stunning half up half down hairstyle. This is highly simple to achieve, although watch out for brushing out your hair very well before tieing it because little folds in your hair make a big difference when it comes to this look. This hairstyle will work great with a street-style outfit, or something sporty.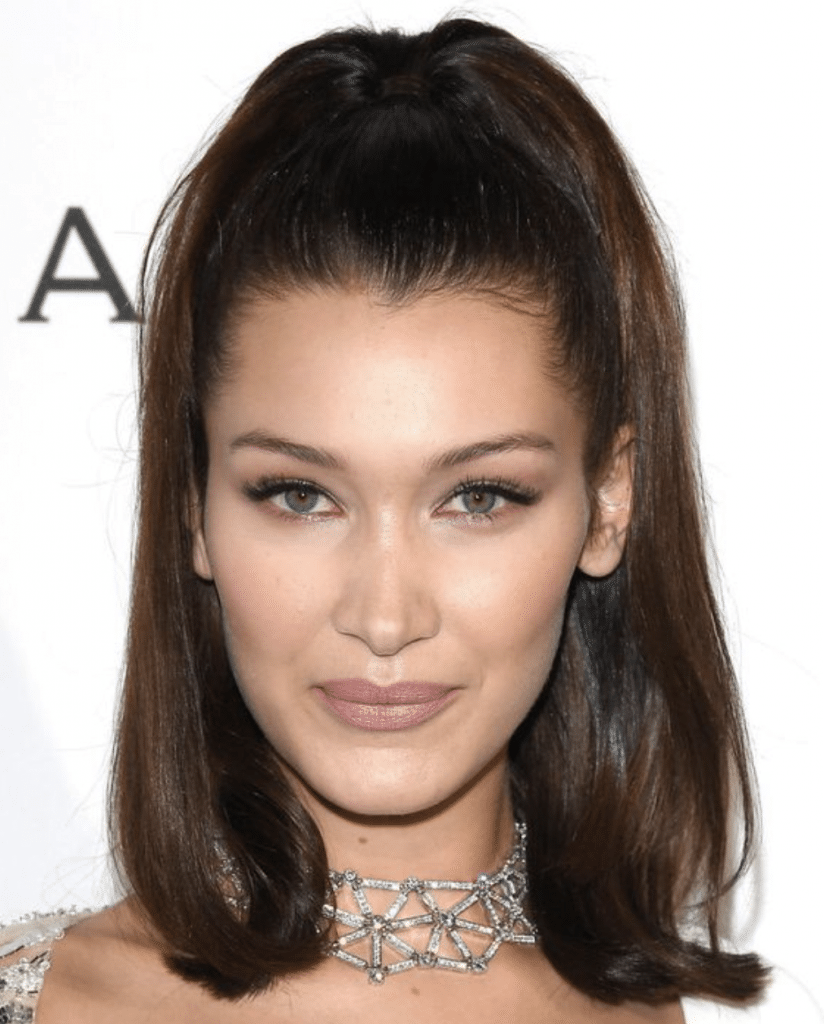 10 – Braided Space Buns for Shorter Hair Lengths
If you are getting ready to head out to a party or a fun celebration, this hairstyle is it. It is relatively easy to achieve with just two braids forming into space buns in the back of your head. Here are some more fabulous Ways to Rock Half Bun Hairstyles.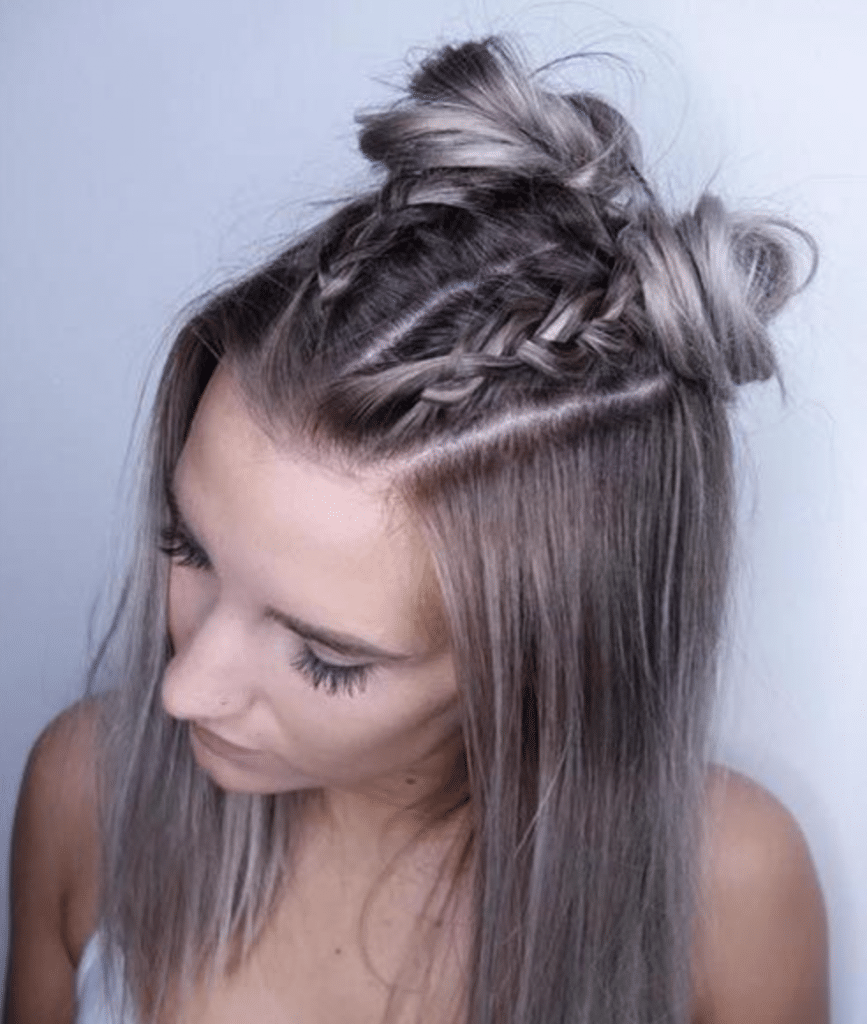 9 – Low Bun Hairstyle with Flower Hair Accessories
Another way to style your low bun is with some comb clips, these, in particular, have flowers on them. They are very easy to apply, first make your bun then insert the clip at the base of it.
8 – Curtain Bangs Styled with a Ponytail
Sometimes you want to go with a laid-back hairstyle. However, having shoulder-length hair and perhaps curtain bangs/layers give you an opportunity to make that look very cute. Simply form a low ponytail and pull out the pieces close to your face and you're done.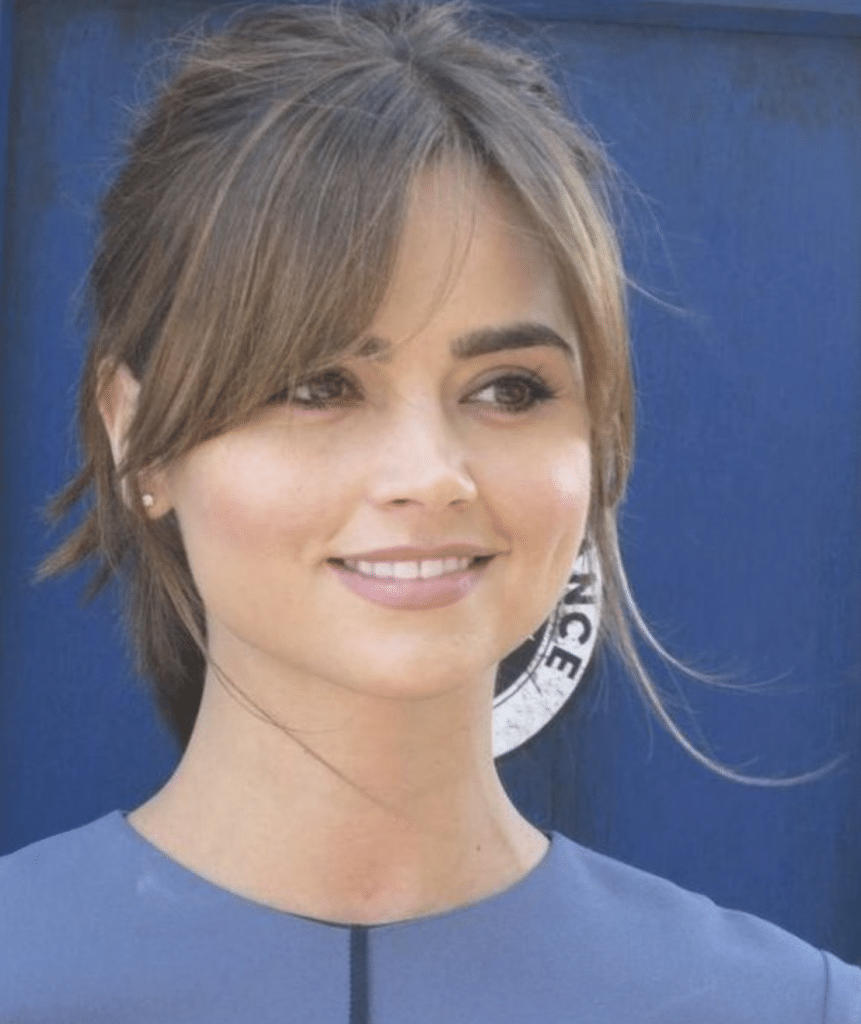 7 – Textured Low Bun
Another way to amplify a low bun hairstyle is to create some texture in the hair, by curling it prior. Similarly, you can form the bun out of a loosely tied fishtail braid to create real texture on the bun as well.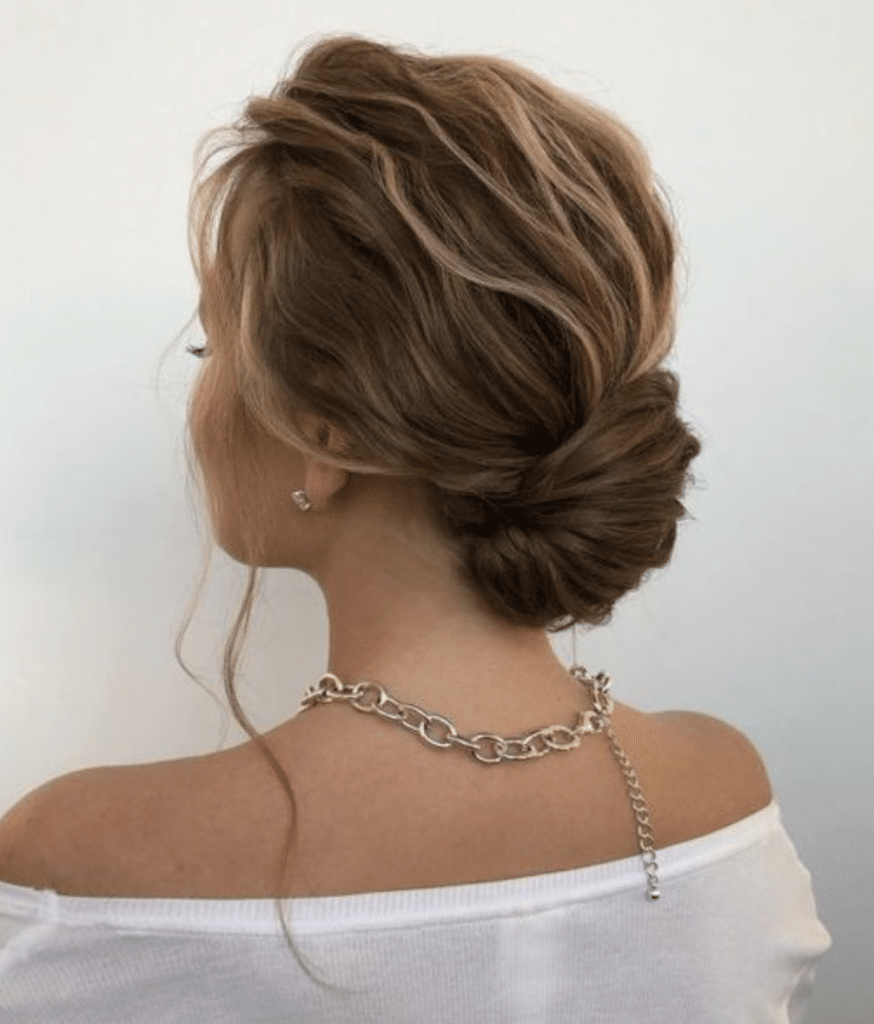 6 – Braided Style
If you are looking for an edgy way to braid all of your shoulder-length hair, try out these dragon braids, which start at the very top of your head and go all the way down to the ends.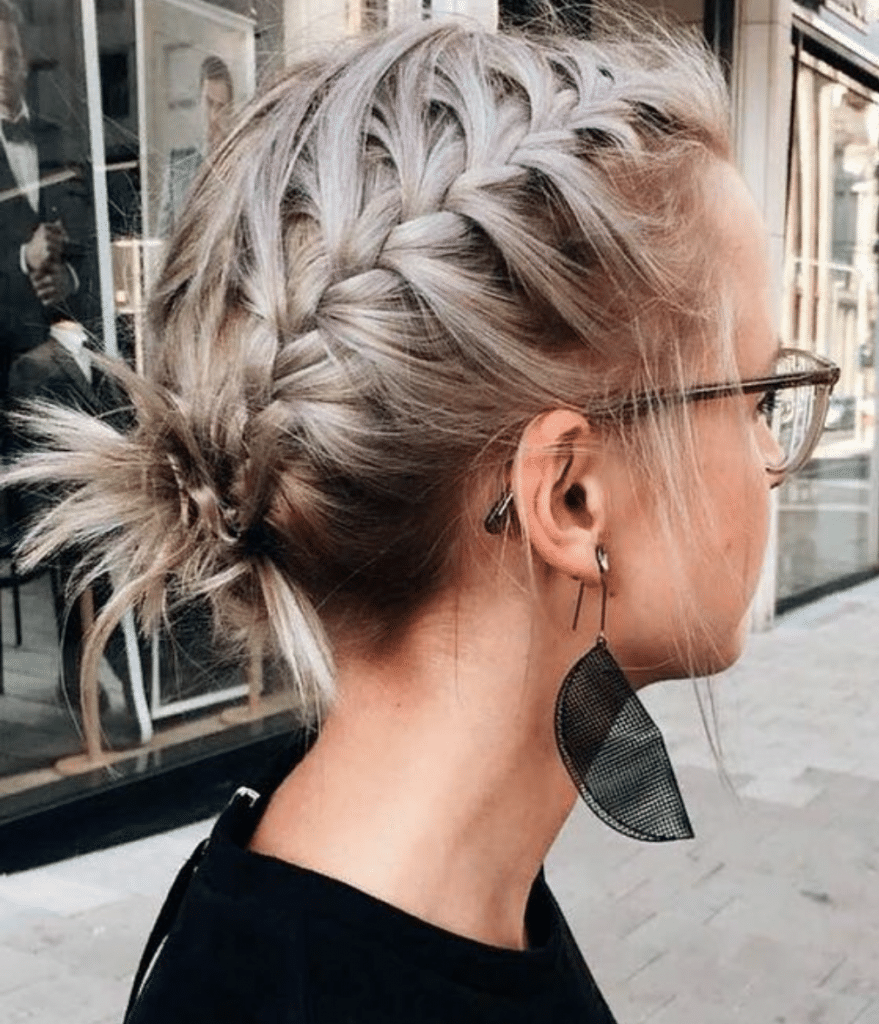 5 – With Hair Claw Clip
A highly casual updo for shoulder-length hair involves one of these trusted claw clips.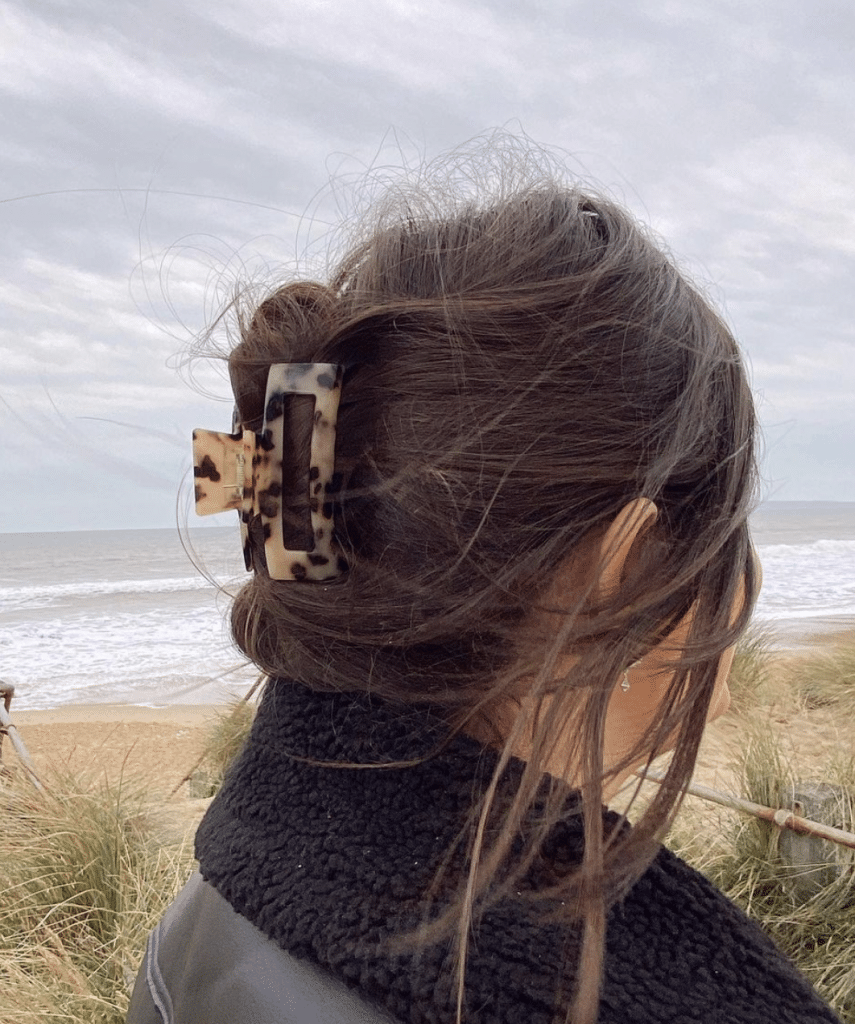 4 – Bella Hadid Styled Bun Hairstyle
The very famous "Bella Hadid Bun" is perfect for shoulder-length hair, since it does not require to form the bun at the very top of your hair. Instead, you have to make a slicked-back middle part and collect your har slightly higher than where your low bun would sit.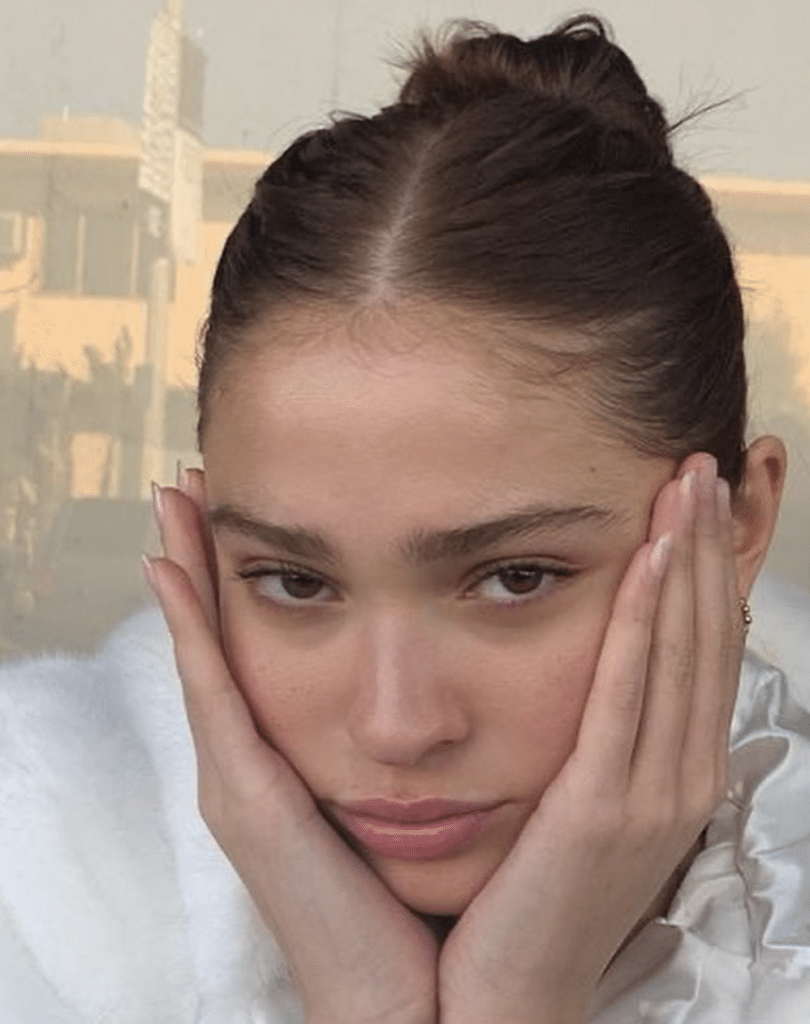 3 – Low Textured Bun with Pearl Accessories
Because pearl decorated hair accessories are very in trend this year so we had to include them in this rundown. Try adding a comb clip with pearls to your low bun for an elegant hairstyle.
2 – Unique Fishtail Side Braid
We have covered a side braid, however, this is a more simple alternative. All you need are some small hair ties and a few bobby pins. Begin by choosing one strand of hair, then tie 3 to 4 hair ties along with it with increments of a few cm. Puff up the space between the hair ties, and use bobby pins to lay the hair tie parts flat and have the full parts elevated.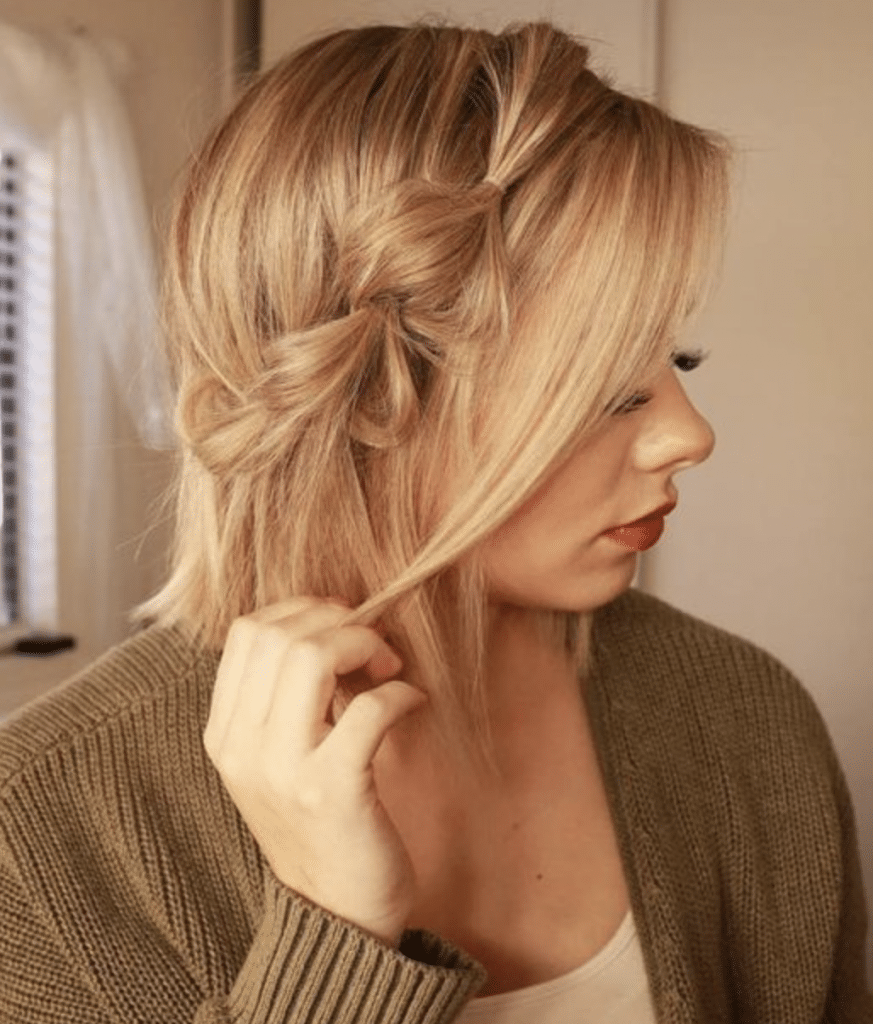 1 – Simple Curling Technique for Shoulder Length Layered Hair
As for our last recommendation, we have a very simple wavy hair look. Although it is worth mentioning that this is the optimal haircut for shoulder-length hairstyles. Try layering your hair and really achieving a voluminous haircut because of it.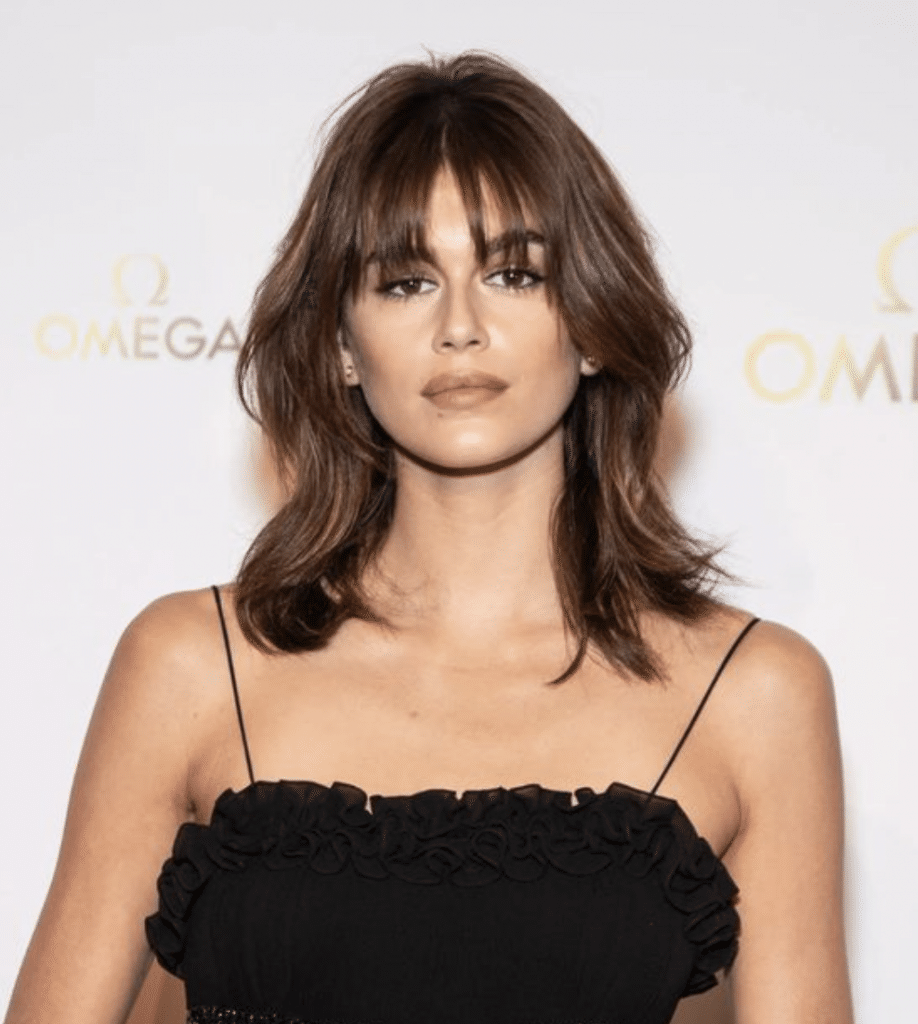 Frequently Asked Questions
Q. How to style shoulder-length hair with bangs?
A. Firstly, it is possible to leave your bangs untouched, but collect the rest of your hair into an up-do, like a ponytail. This will result in you creating interesting layers to your hairstyle. Secondly, you have the option of leaving all of your hair down but creating a messy beach wave curled look. You can accomplish this with a curling iron and by loosely curling the ends of your hair.
Alternatively, if you have the intention of putting your bangs away entirely, you can resort to very stylish curved headbands, or decorated hair clips to pin them back.
Q. How to style shoulder-length hair with no heat?
A. The most fool-proof method of curling your hair with no heat is overnight styling. Preferably, start off with freshly washed damp hair or simply wet your hair to make it damp. Following this, you can place your hair into rollers, or make a braid.
Q. How to quickly style shoulder-length hair?
A. In an effort to quickly style shoulder-length hair we recommend you resort to using hair accessories. For instance a Magic Beaded Hairclip or a simple Hair Claw. One secret to simply picking up your hair with a clip is to use a clip that is in itself decorated. We have mentioned several throughout this article for you. You can also check out this article on the Best Hair Accessories Every Girl Should Own, for a more detailed run-through.