Shag Haircut Ideas: Shag Haircuts are all the rage right now and we can find no reason as to why they shouldn't be. The comeback is fresh and the hairstyle is one that is straight out of our dreams. It's exciting, modern, versatile, and just what you need now! Fashionable, quirky, and manageable, the shag takes your look to the next level and makes you stand out.
Perfect for every hair length and all hair types, this coiffure doesn't disappoint. A shag cut on short hair is sassy and fuss-free, lets you stay on top of trends on medium-length hair, and is rightly known for its all-over layers on long hair. It adds volume to your hair, is great for covering up a large forehead, helps eliminate the reluctant and stubborn frizz, and better defines the shape of your face. The beauty of a shag hairstyle is that it works for everyone, and yet finds a way to look different on each individual. Curly, straight or wavy; long or short; frizzy or fine – this haircut will find a way to grow on you. Quite literally.
How to Style Shag Haircuts?
We could make an endless list of what we like about a good shag hairstyle, but that would be, well, endless. So here's what we like most: The fact that a shag can be born out of any pre-existing cut. Be it layers, a balayage, a bob, or an old-school U-Cut, there's no haircut that can't be morphed into a shag hairstyle. Don't believe us? Understandable. So, we've got hard proof for you. Check out these mind-blowing before-after transition pictures. And, they're only the teaser!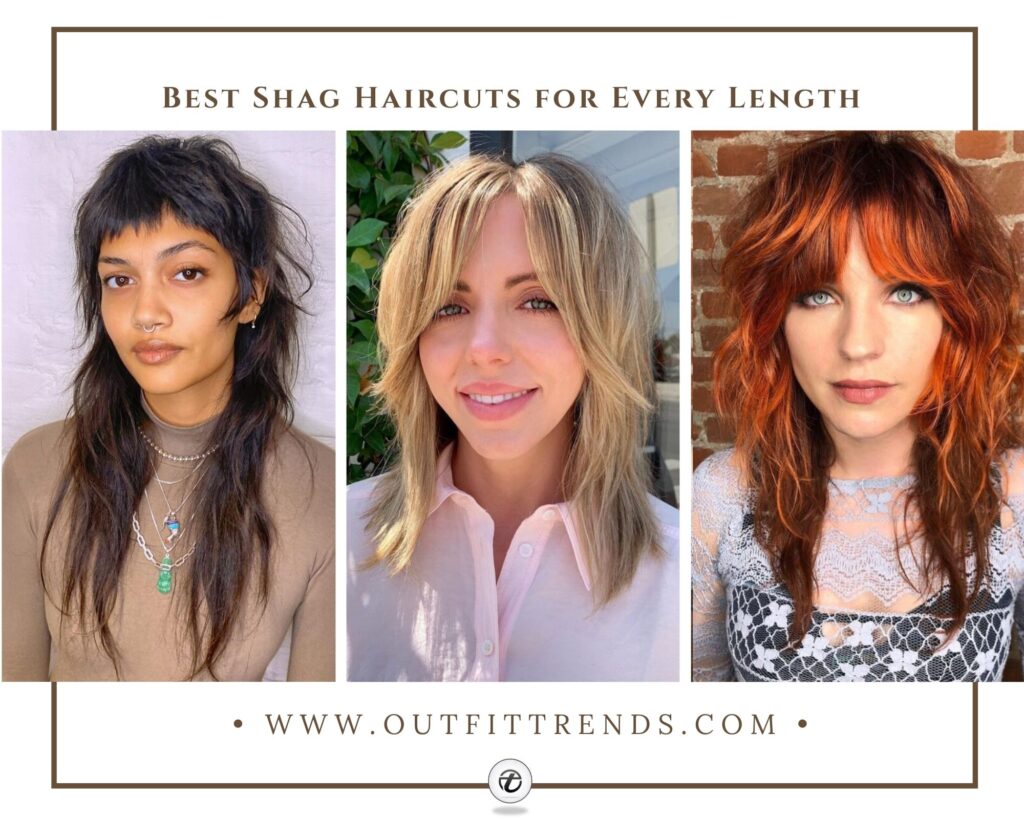 14 – The Redhead-Turner Shag Cut
This one's for our curly-haired besties, whose curls often turn into coils. And yes, of course, we're suggesting a makeover, but here's the catch – no heat, no straighteners! Just some snip-snip magic and lasting hair dye and voila! The shag haircut visibly adds volume and the red just makes a statement. Wild and free – that's the vibe we're talking about! Here are some grunge curly hairstyles that you might want to try after your shag haircut.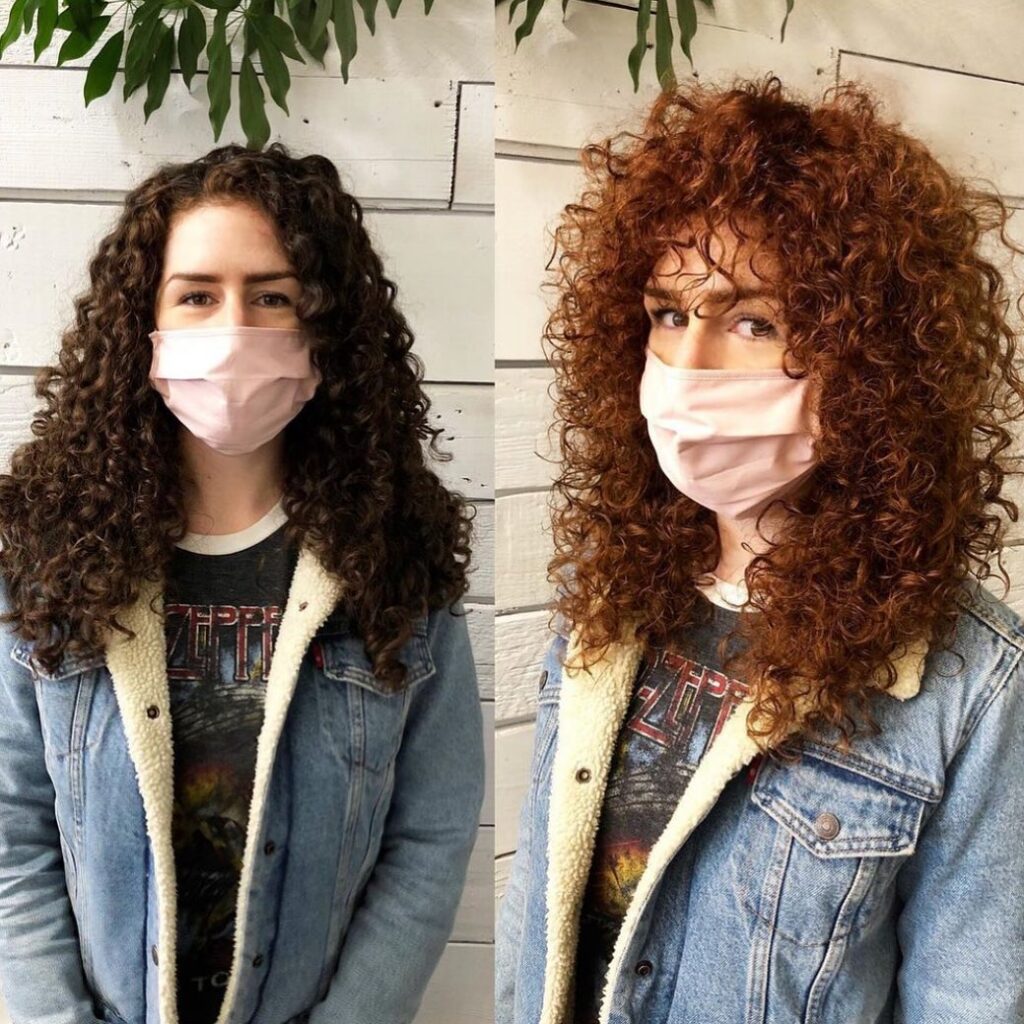 13 – Blonde and Beautiful!
Want a shag haircut but don't want to let go of your good girl persona just yet? Well, this one's for you. A transition that was tailor-made for short and straight blonde hair – a shag cut is sure to add some gorgeous curtain bangs and accentuate your facial structure. One facial feature we've always noticed being highlighted is the cheekbones. See for yourself!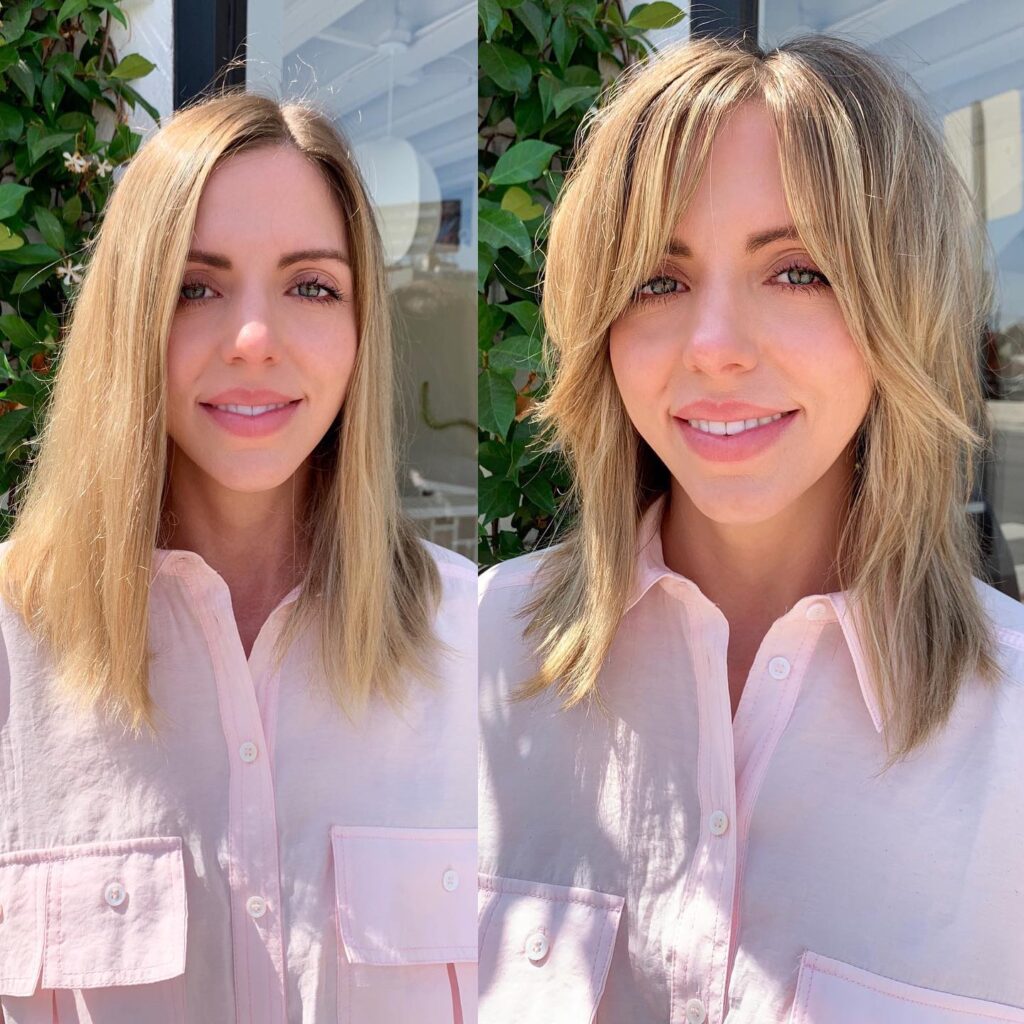 12 – Shag Haircut with Bangs
All our long hair girls who want to get a fresh cut, but aren't ready to bid adieu to all their hair, we got you! A shag haircut is just what you need. Keep the length while adding volume and fringes! Isn't that what we all wished for, forever? Teary-eyed as we write this, but it's actually possible now. Our prayers have finally been answered.
11 – Shag Haircut with a Splash of Colour!
Modern era is all about reinventing yourself and what better way to do that than a complete makeover? Choose a shag haircut and add purple, blue, pink, and magenta highlights to your dark hair. The time is now, and we promise zero regrets!
Those were some of the transitions we found most stunning and jaw-dropping. And now that you believe that you can rock a shag cut no matter what your current hair looks like, let's dive into some tailor-made inspiration! Scroll down to your hair length, and find what would work best for you. And once you've done that, scroll down further and check out some of our favorite fashion icons rocking the shag hairstyle! Gee, we're so excited for you!
Shag Haircut Ideas for Short Hair
If you're someone with very short hair, you're probably tired of your pixies, bobs, and the occasional buzzcuts. But, anything longer than that is too much hassle, and who's got time for that, right? Trust us when we say, the shag haircut is a gamechanger. Add structure to your face and volume to your hair – the shag hairstyle is the answer to all your problems, and we're glad to provide some inspiration.
10 – Ginger Head
Taking inspiration from our favorite ginger boy, the lovely Ed Sheeran, we were almost stunned when we found out just how gorgeous a ginger-hued shag hairstyle can look! Ideal during the fall-winter seasons when you're dressing up in dark or muted colors, this shade really makes you stand out! The shag cut makes your hair more voluminous and adds the desired fluff while keeping the frizz at bay.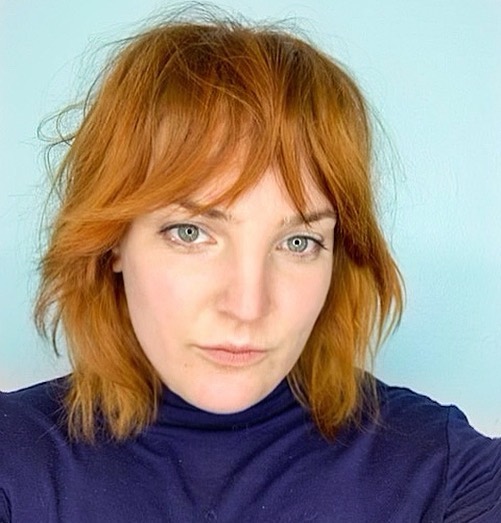 9 – Ashy but Sassy
We're really having a moment with this all over, platinum blonde meets brunette balayage. The shag fringes are a great way to cover a large forehead, and although seemingly unkempt – this style is far from rowdy. A very short shag in an unconventional tone like this one gives off a Miranda Priestly no-time-to-waste vibe, and ma'am, we're here for it. If you have a round face, then do go through these short hairstyles for round faces before making the final decision.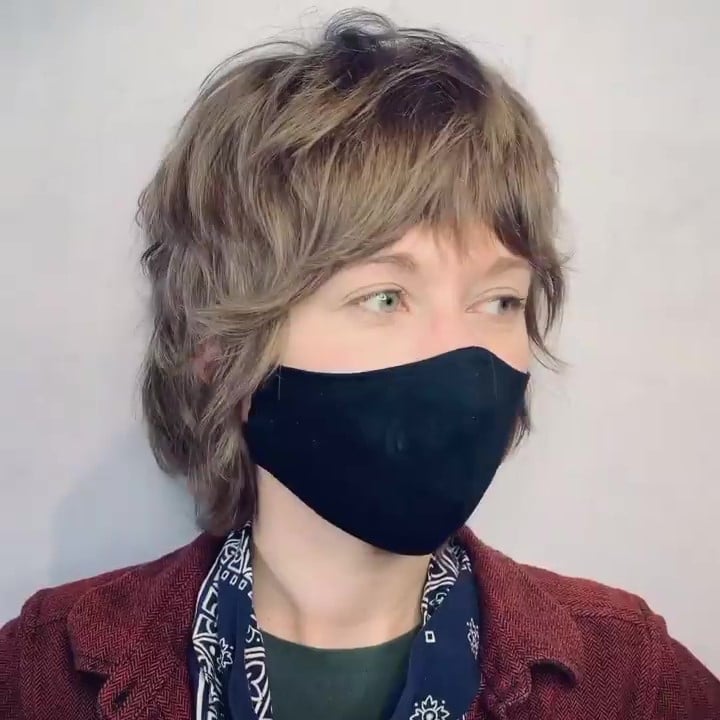 8 – Shag Haircut Ideas for Grandma!
Is your grandma one of the coolest and steeziest ones? One with more lust for life than your parents or sometimes, even you? Give her the makeover she deserves, here's a golden card to secure your place as her favorite grandchild! A shag haircut is just what she needs to be on top of modern-day trends but still stay comfortable and fuss-free. Book an appointment at the nearest salon, and add some soft highlights to accentuate the look. Here are some more short hairstyles for women over 50 to try.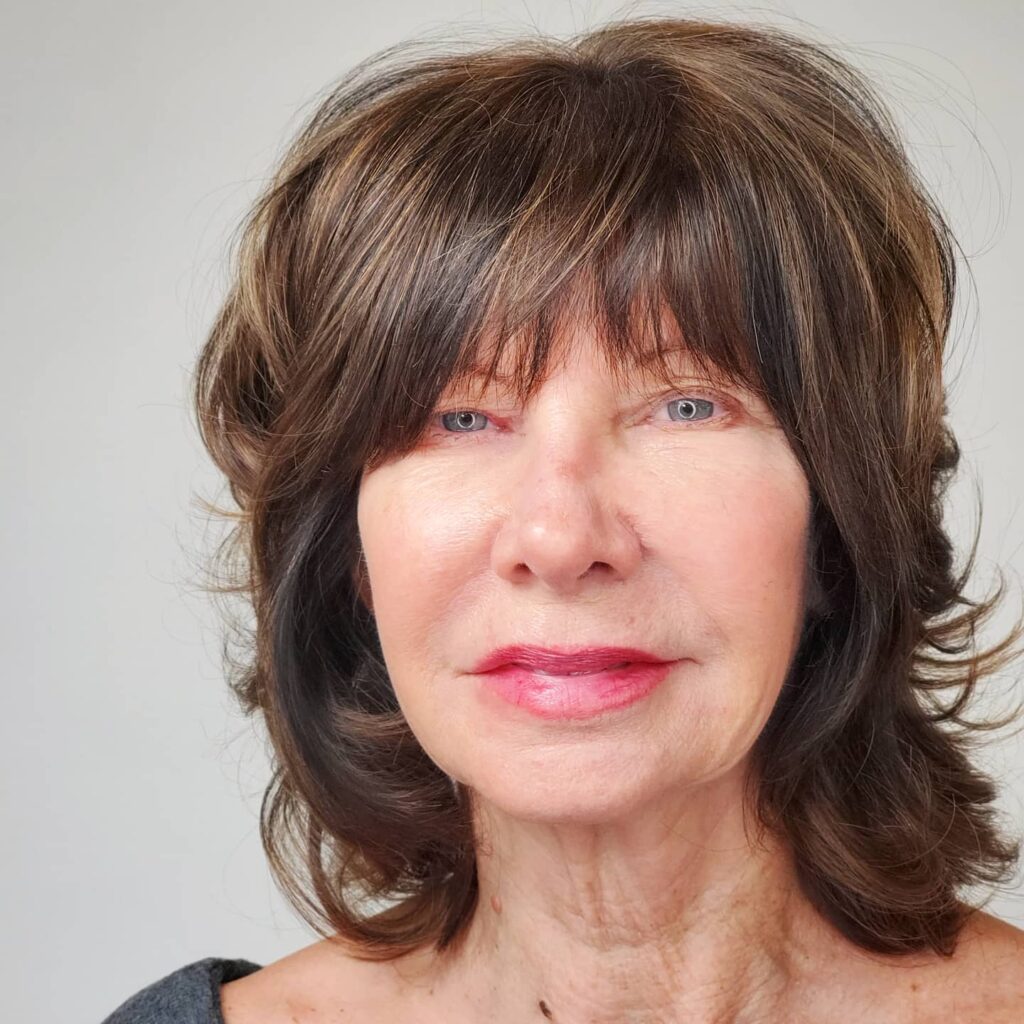 Shag Haircut Ideas for Short to Medium Length Hair
It really is a slippery slope between short to medium-length hair. It grows out in a jiffy and if you have curly or wavy hair, it'll just scrunch up and shorten the length. If we're being honest, no matter how cute it looks, it really is a struggle to manage sometimes. Well, the shag haircut is here to your rescue. We didn't know how badly we needed this until we saw our girls try it. Hop on besties, we're taking this trend and making it our own!
7 – Bold Blacks
All black everything kind of phase? Yes, we've been there. And we absolutely can't deny that there's something so powerful and magical about thick black hair. The shag haircut accentuates the dark, no-bullshit vibe. The cherry on top – makes for great light and shadow pictures. Some home dye and salon snip-snip later, you're ready for featuring on an art mood board.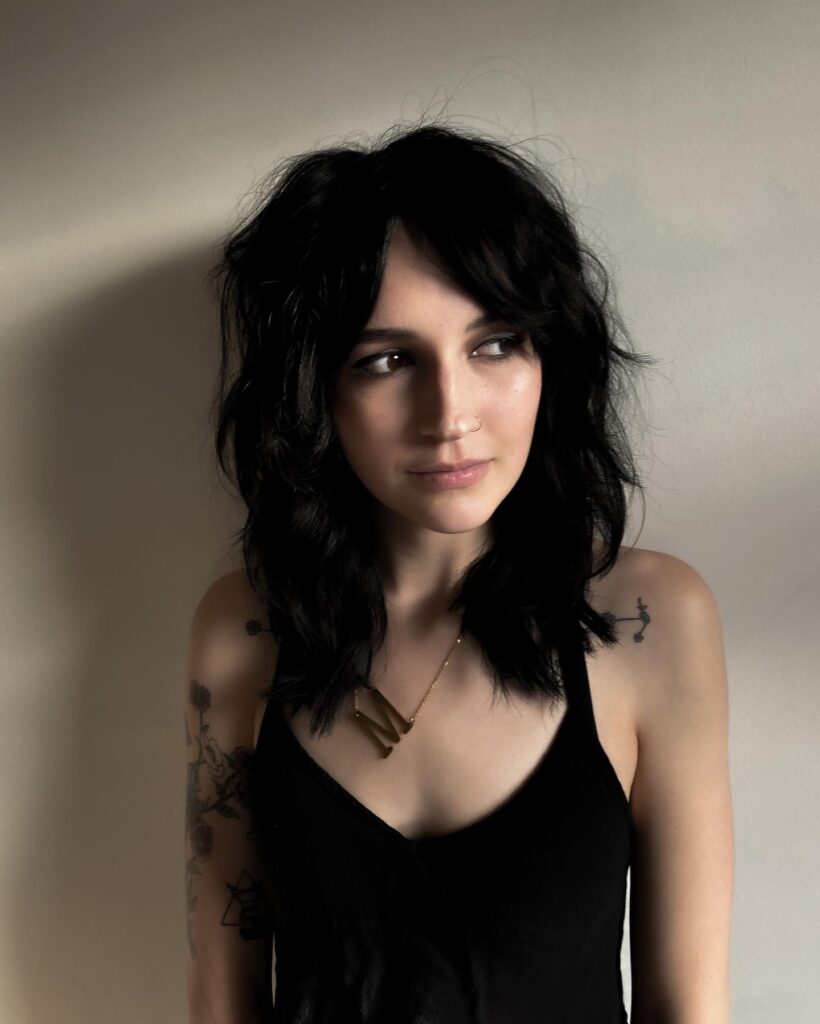 6 – The Redhead-Turner
Redheads are always head-turners, and with a shag hairstyle, it's a certified win. The red really brings out the color of your eyes and pretty much dresses up any outfit instantly. A shag hairstyle like this one adds voluminous bangs and tapers at the ends which in turn minimizes the wavy hair frizz. You can add your own touch to your shag haircut and modify it however you want.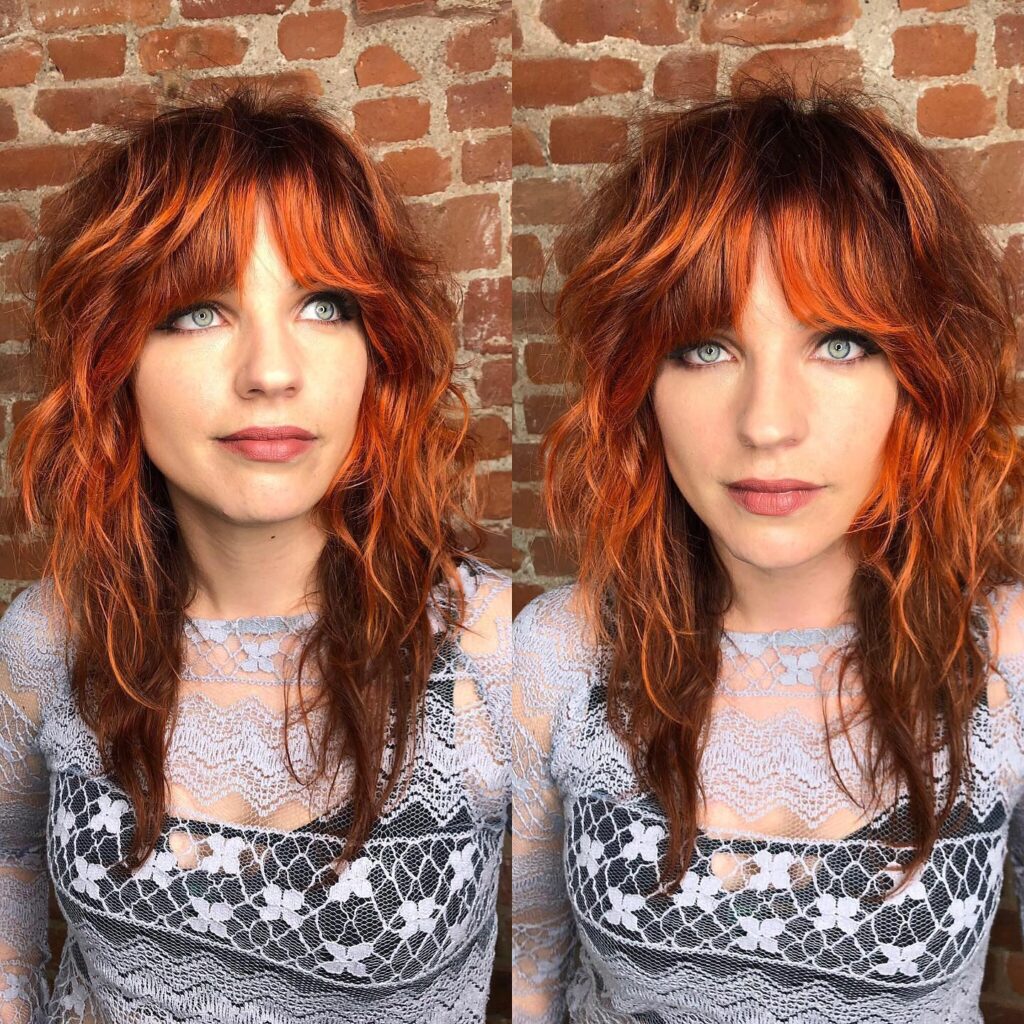 5 – Music Video Mood
We weren't lying about the volume a shag hairstyle brings. Look like you're starring in a music video or performing at a concert with this OTT hairdo. Accentuate your curls, bid adieu to the frizz, and channel all that main character energy that there is. The world is yours and everyone else is just existing in it.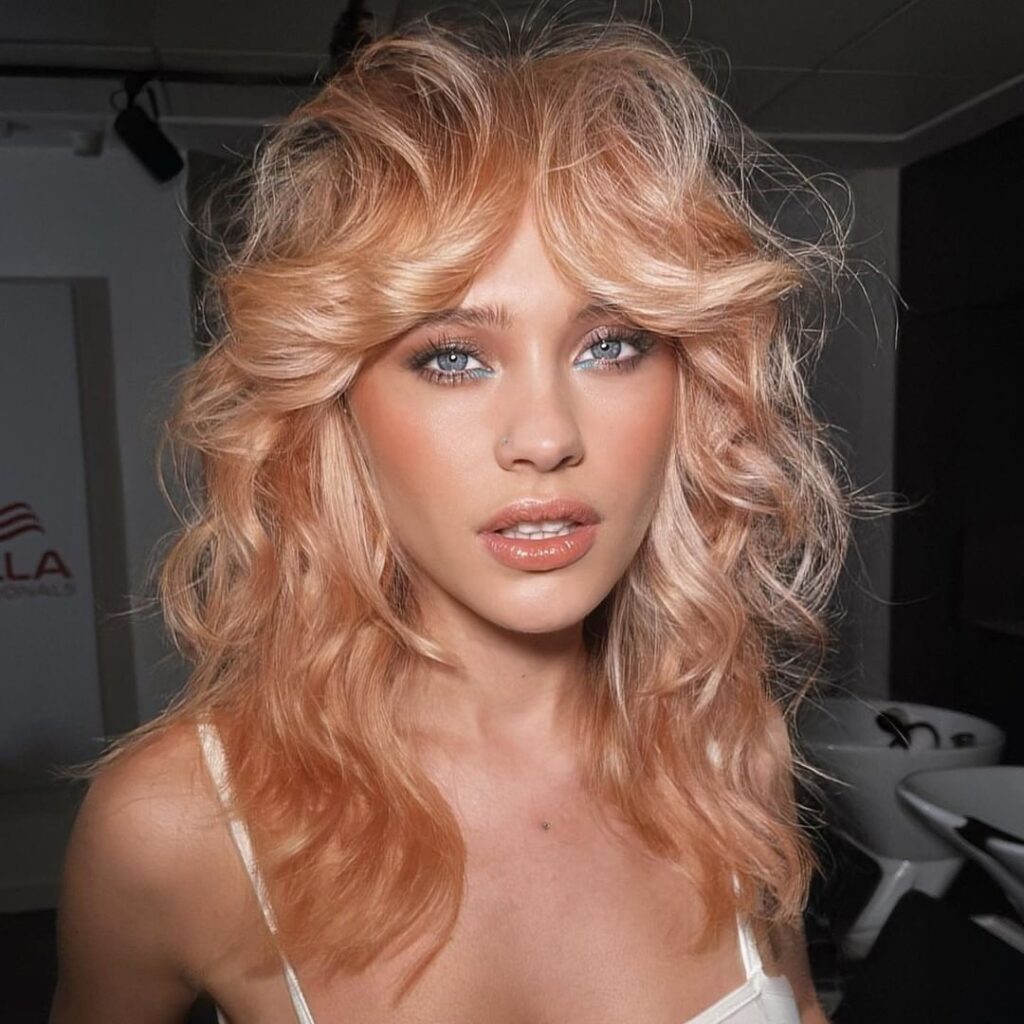 Shag Haircut Ideas for Long Hair
Long hair can be as versatile as you want it to be, but every so often, it can get boring. And in a generation where short hairstyles are always trending, having long hair can feel like an act of rebellion. But, we're not here to encourage you to chop it off – instead, we're here to show you how to style it – all fresh and lovely. And don't forget to check out these earrings to go with long hairstyles.
4 – Glow with the Flow
You don't have to be in your twenties or early thirties to rock a new hairstyle. A long shag hairstyle makeover is for all ages and makes you glow, irrespective of how old you are. It instills instant confidence and looks stunning in a blonde shade. With this hairstyle, your favorite boy-band t-shirt, and your aviators, you're ready to hit the road for a memorable road trip. Do remember to share pictures!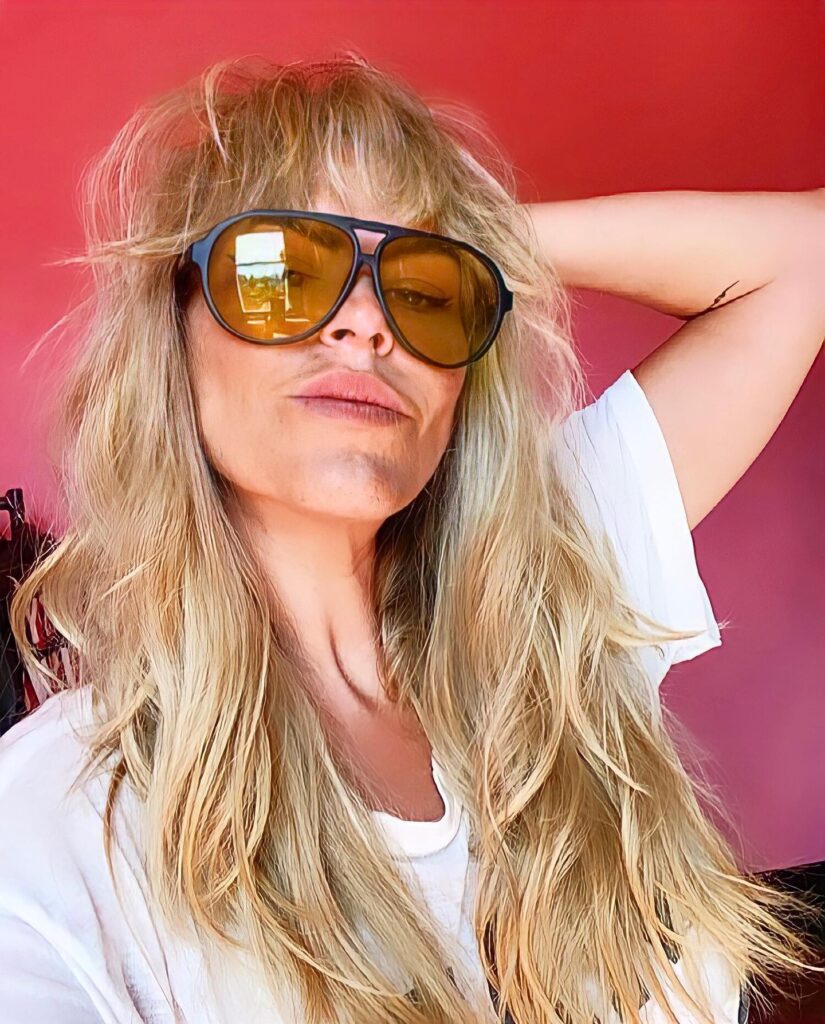 3 – Brunette Beauty
A brunette with long hair sporting a shag hairstyle feels like a vibe in itself. Disheveled and artistic, this hairstyle is creative to say the list. This style of shag haircuts tapers towards the ends, which adds an edge to your look. Ideal for you if you're unconventional and bold. When worn with a turtle neck bodysuit and layered necklaces, this one's bound to make a statement.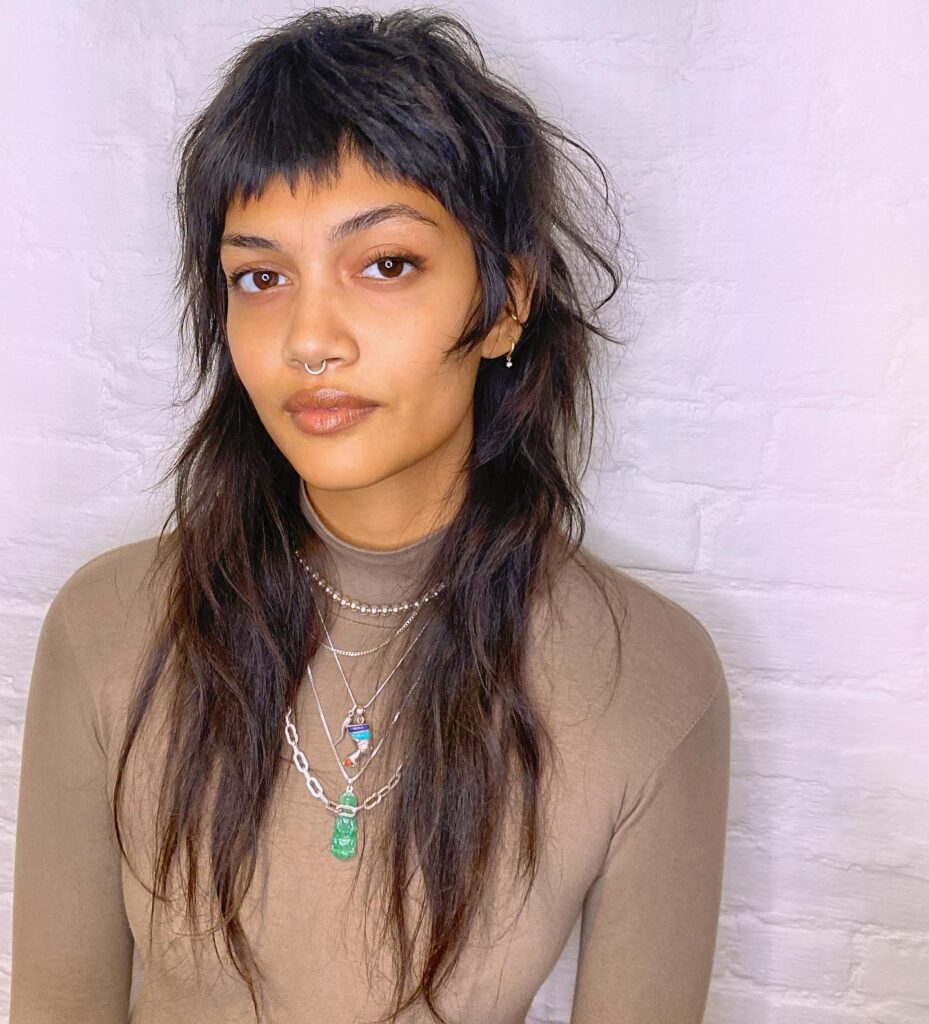 2 – Effortlessly Beautiful
A long shag haircut coupled with bangs lets you be so stylish and look so beautiful – effortlessly. Manageable volume in hair was an alien concept to us before these shag hairstyles came into fashion, and honestly, we're eternally grateful. This look has become a favorite, and well, we already told you why.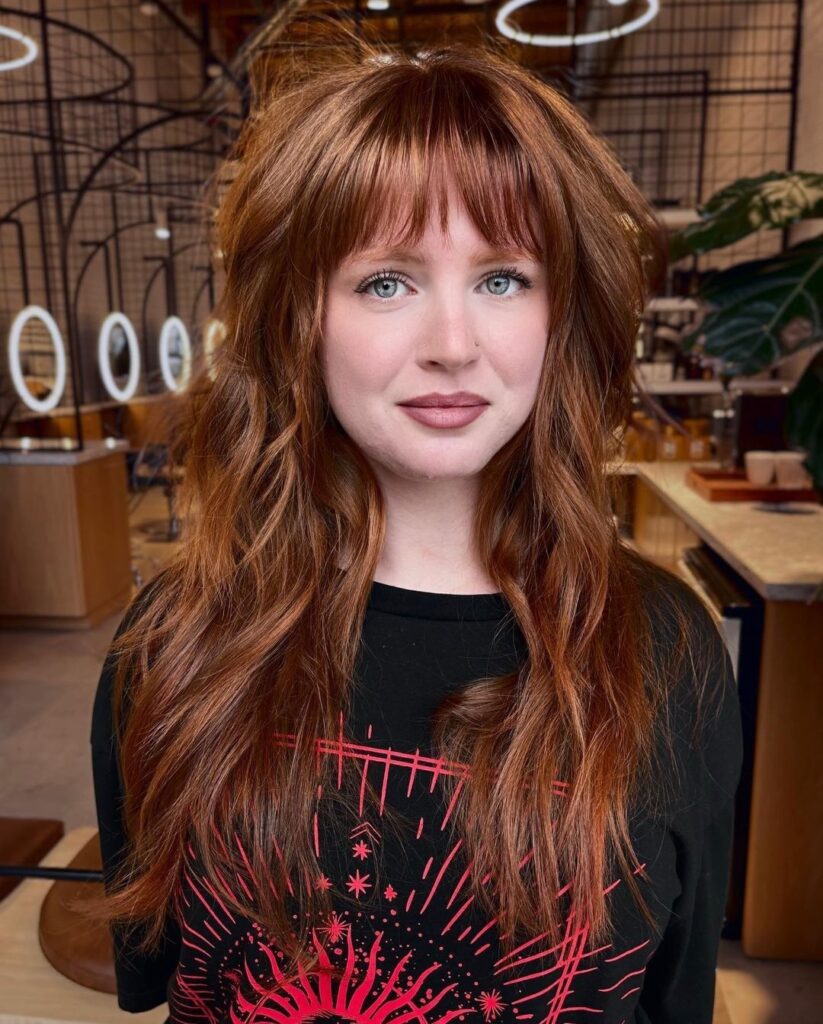 1 – Celebrity Inspired Shag Haircuts
Two of our favorite music and fashion icons have sported the shag haircut time and again, and we're only following their lead. Miley Cyrus and Taylor Swift, are two entirely different personality queens, brought together by iconic shag haircuts and the gorgeous music they've produced over the years. What more do you need to inspire you?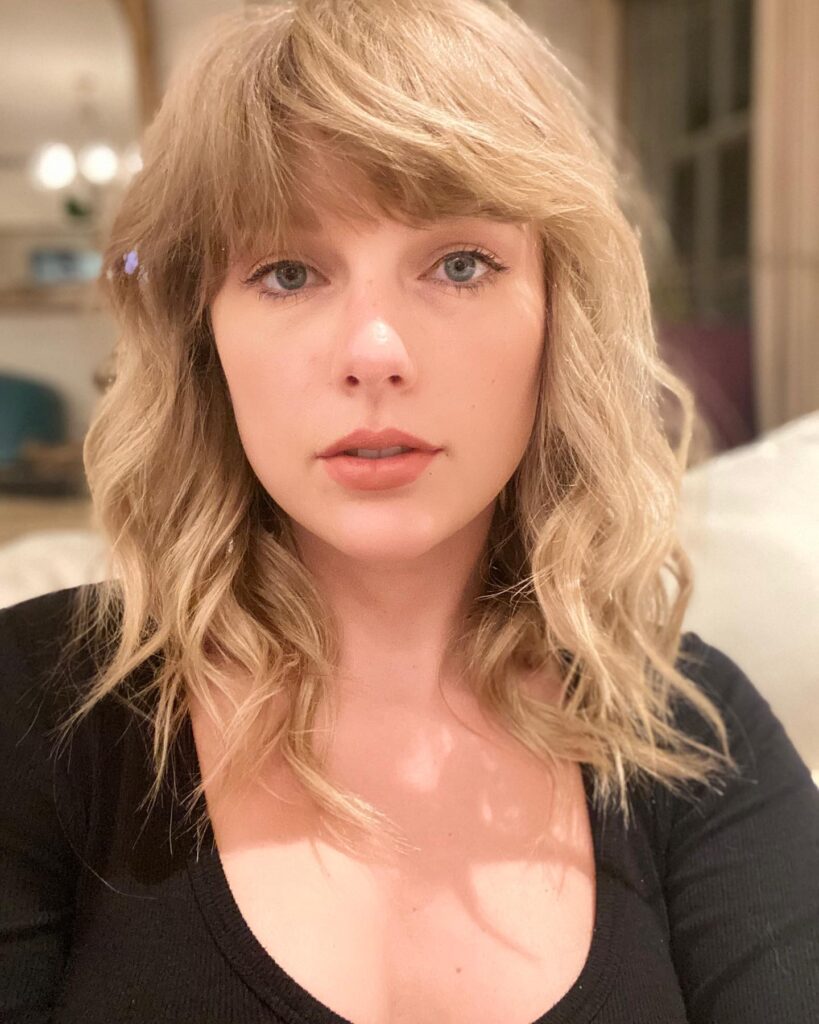 Frequently Asked Questions
Q. Is It Possible To Get A Shag Haircut Without Bangs?
We acknowledge that bangs don't suit everyone, or may even get uncomfortable for some. A shag haircut is just as trendy, gorgeous, and iconic without said bangs. Having said that, if normal bangs aren't your thing, you can try curtain bangs for a more feathered look.
Q. How Do I Ask For A Shag Haircut?
Here are a couple of things you should mention to your hairdresser when you're looking for a shag haircut:
Heavy, choppy layers
A cut that ensure ample movement
Volume at the top
Soft bangs (as per preference)
Textured finishing
Sliced tips
Q. Is Shag Haircut Better for Straight or Curly Hair?
Whether you have short hair or long, straight or curly, as long as you're going to a good hairdresser, he will be able to give you a good shag haircut that complements your face shape and hair texture.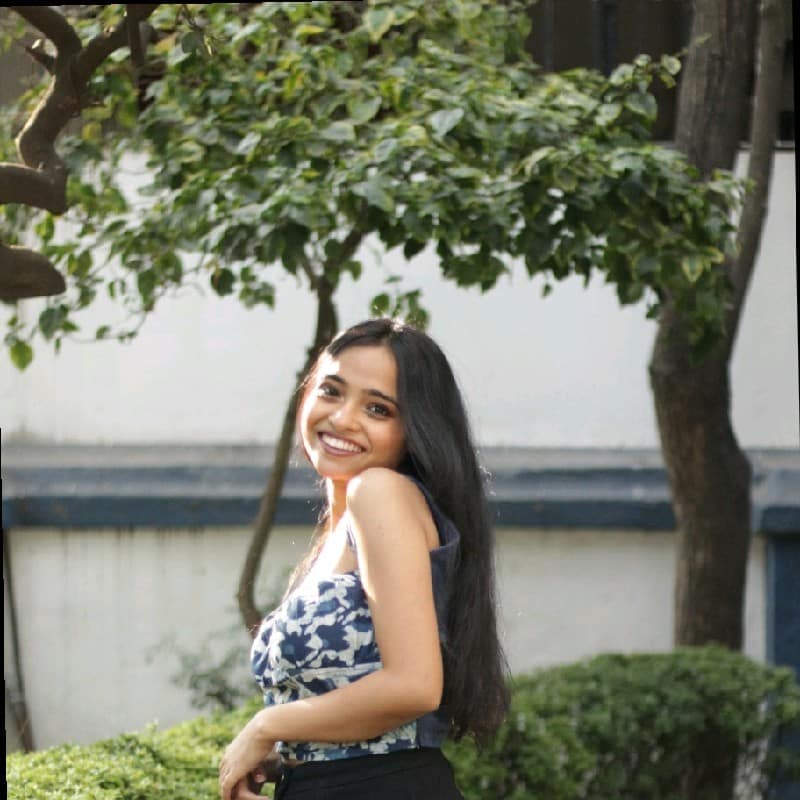 Sanandita is a fashion and travel enthusiast. She enjoys writing, curating, styling, and all things creative. Freelancing and interning while pursuing a Bachelor's Degree in Fashion Technology, she likes to keep herself busy. Oscillating between mundane routines and adventurous getaways, she tends to surprise herself and the ones around her. This extrovert loves socializing, but every so often, she loves her own company, a little more.