Date Outfits for Men. Wondering how to dress in a way that leaves a lasting memory on your date and makes her want to date you again? Here's your guide to making it possible, because dressing speaks for itself more than we manage to portray ourselves. Wondering how? Look below at the cool collection of date outfits for men.
These 20 amazing and top-notch outfits for men to try on their special dates and making it as charming as the food or the venue. Have a look and make your dates special and stylish!
How to Dress for a Date – Men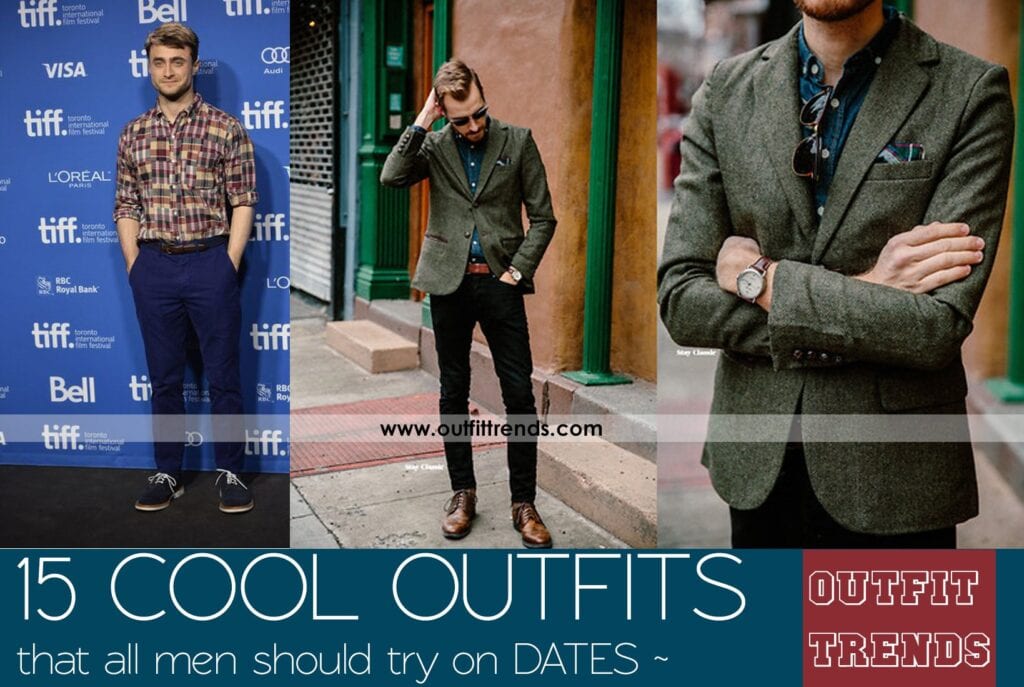 RECOMMENDED: 20 Best First Date Outfit Ideas for Boys to Impress Her
#15 – Impressive Date Style for Men
Want outfits that stand out? Go with uniqueness always. Formal hipster looks will also serve the purpose!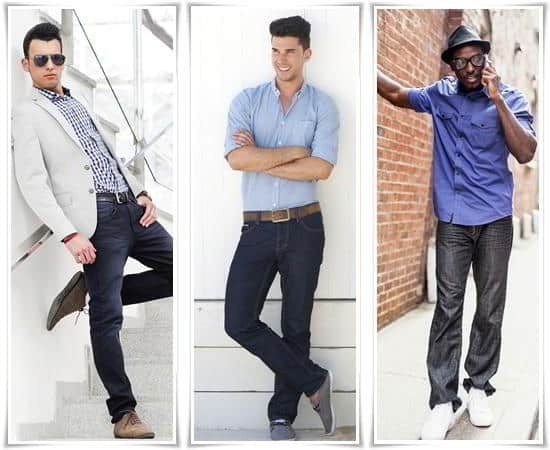 via
#14 – Swaggy Date Outfits for Men
Suits can also bring up swag only if you wear them in a certain way. Go with less formal and more suitable for street types, and that would bring up the right swag! Also have a look at 21 Most Popular Swag Hairstyles for Men to Try this Season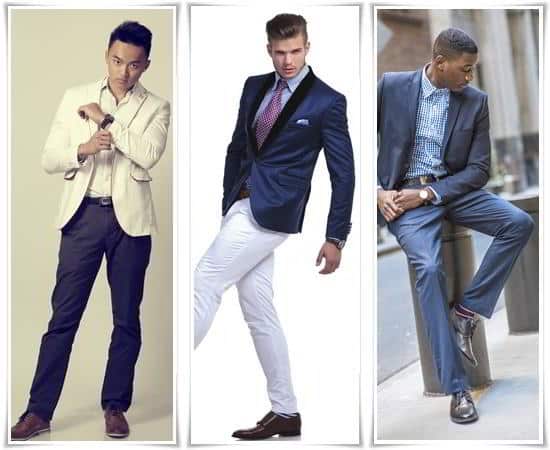 #13 – A Branded-looking Date Outfit
A branded looking outfit with a nice watch and sophisticated shoes will also stand you out pretty nicely.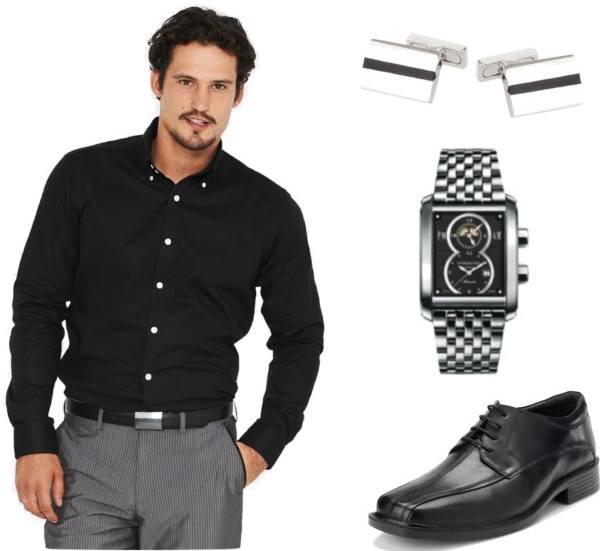 #12 – A Casual Date Outfit for Men
Casual works excellently at times and beats all the rest. If you think you look your best in casual clothing then go for a dainty street style for men. Check out Fall Outfits for Men; 17 Casual Fashion Ideas This Fall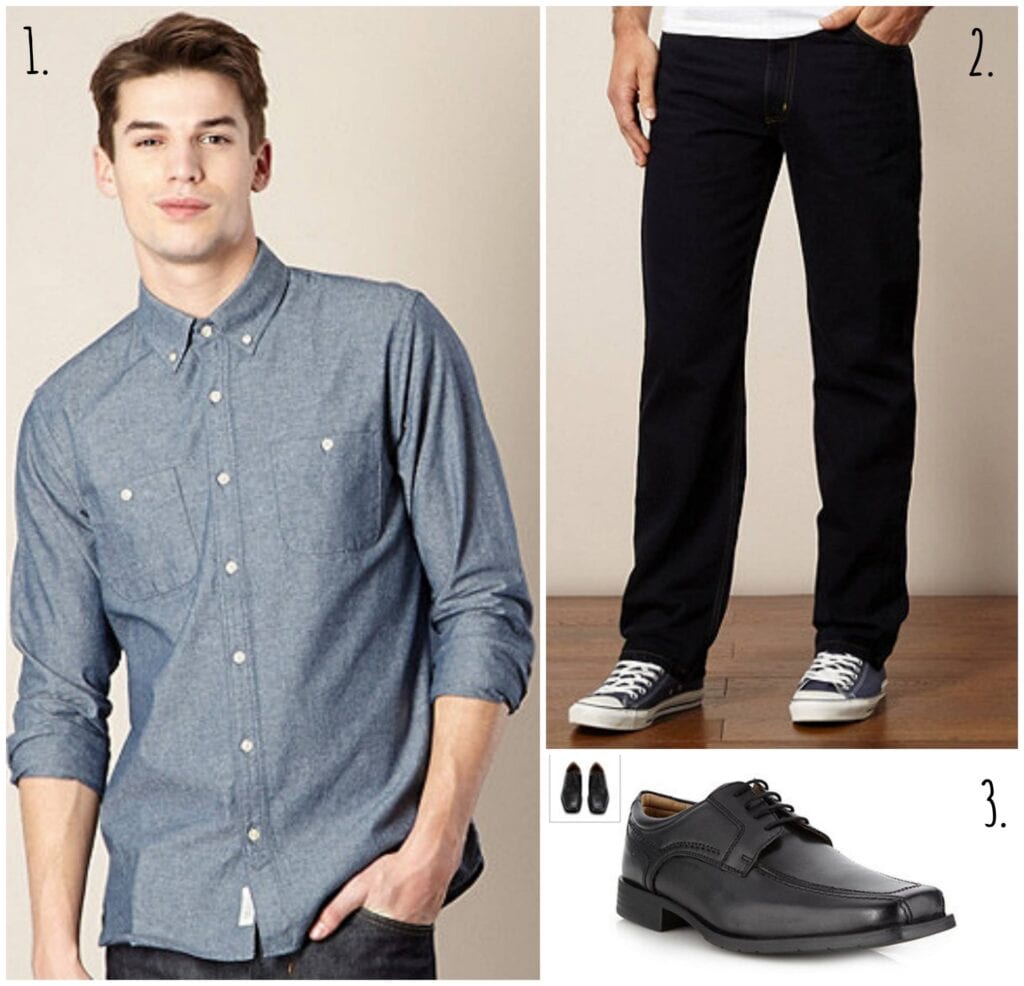 via
#11 – Sexy Winter Outfits for Date
Own your winter style with the best-seasoned clothing there is. Long coats, mufflers, jackets and perfection! You'll also find some great inspiration from these 18 Best Winter Outfits Ideas For Men To Stay Fashionably Cozy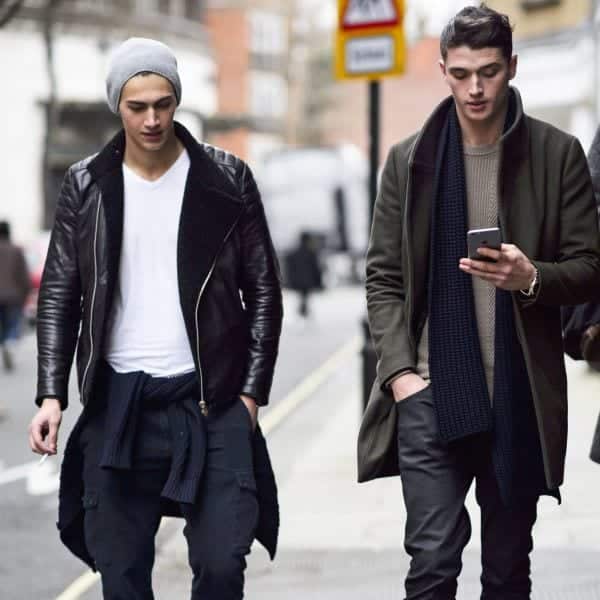 via
#10 – Date Outfit for Short Guys
Take Daniel's guide to dressing bossily and owning up to the shorter height and still retaining your handsomeness. Don't miss out Outfits For The Short Men-20 Fashion Tips On How To Appear Tall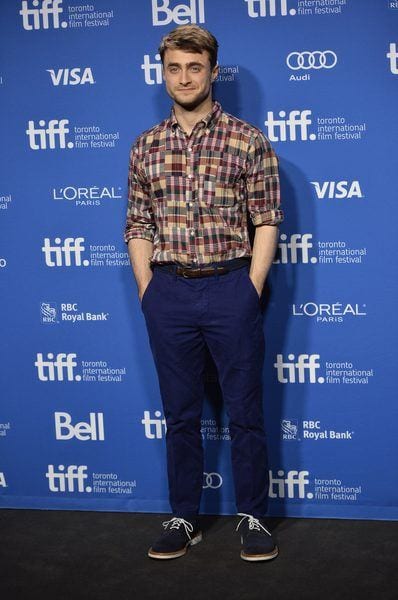 #9 – Tips for Men's Date Styles
A fashion enthusiast's guide to complete men's dating styles. Have a glance!
via
#8 – Zac Efron Style 2015
Catch Zac Efron's taste in stylish from one of his looks in 2015 and how you can use to create your own killer style and impress your date to the core.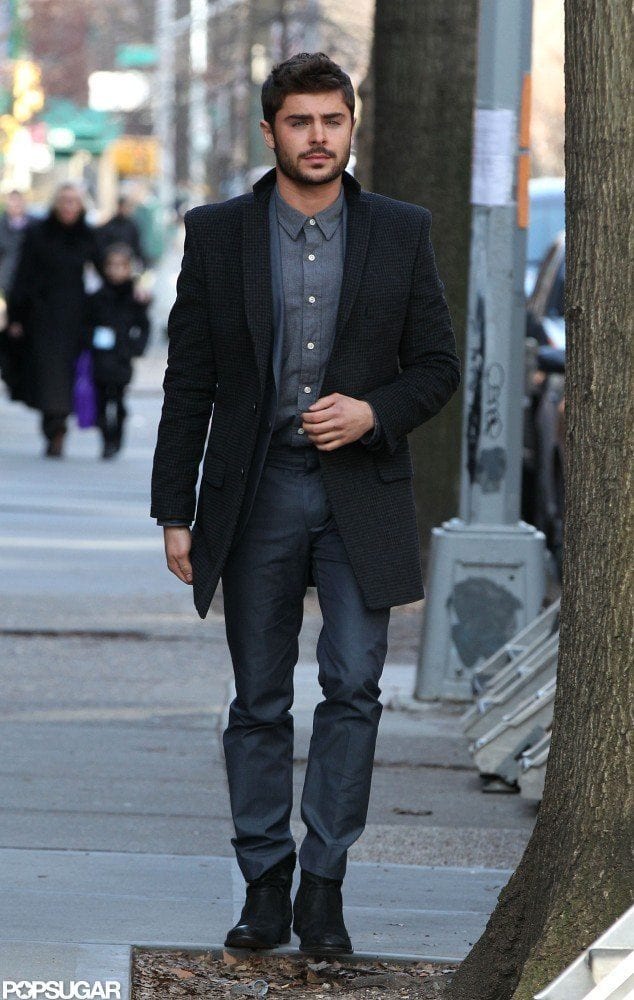 via
#7 – Formal Look for a Dinner Date
Do you think formal styles are best in casting an impressive spell? So do we! Check out Top 10 Men Formal Shoes Styles And Ideas How to Wear them.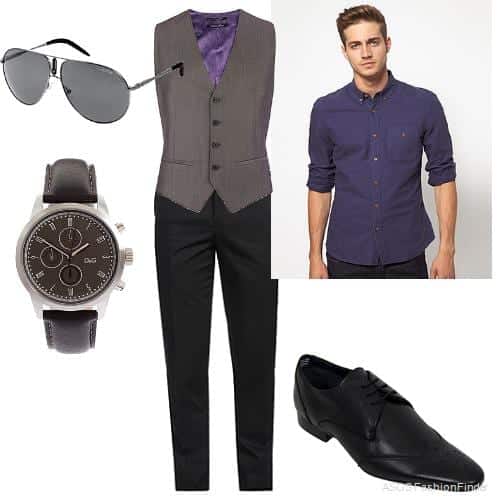 #6 – Formal Date Outfits
Put on your seductively handsome look on with the nicest outlook, a nice perfume and whatever other accessories that you think will do the job of making anyone ask you out.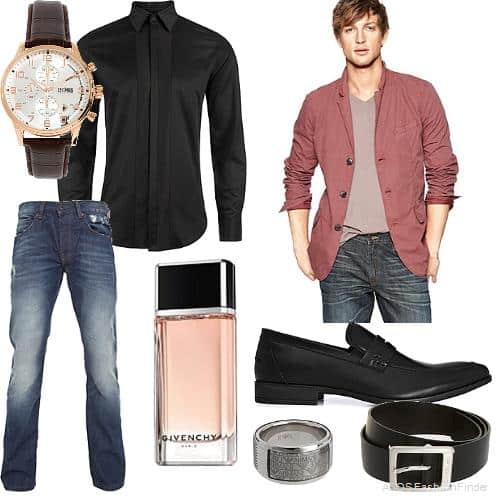 via
#5 – Fall Date Outfit Ideas
Some great ideas to keep in mind when fall hits, and you easily refer back to your list of these clothing ideas and go straight to shop.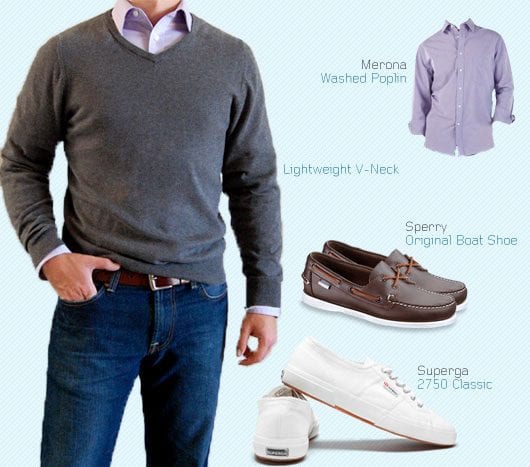 #4 – Boyish Date Outfit Look for Summers
Still feel nostalgic by your back to 90's looks that made you feel better about life. As long as you wear confidently, you are absolutely good to go! Or you can always try the sneakers-with-suit style that's getting trendier than ever.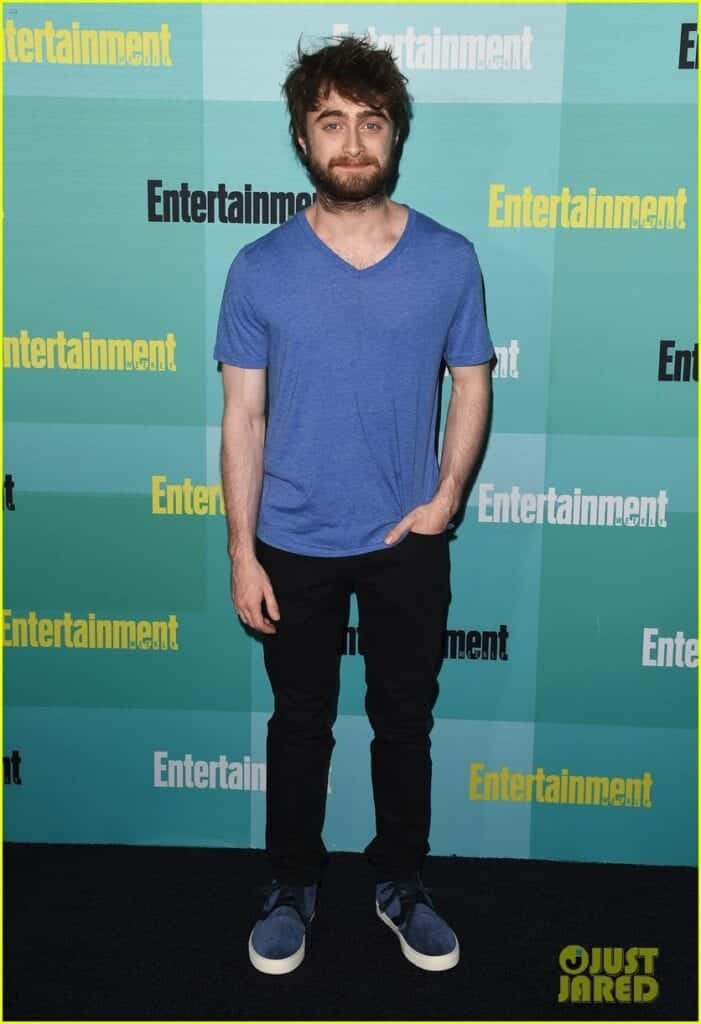 via
#3 – Sophisticated Looks for Date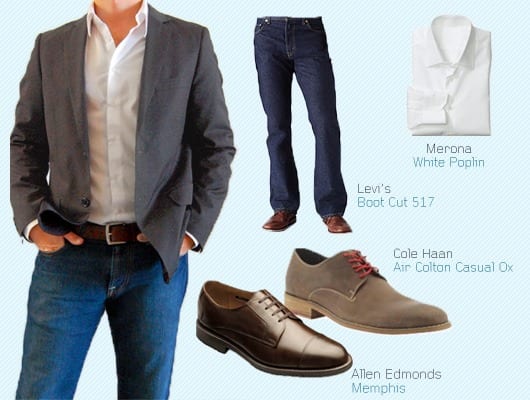 #2 – Classy Outfits with Coat for Men
A dire fan of coats? Wear it with jeans to create the catchiest look of the season and feel proudest in your skin! Plus, coats with jeans is the best 2016 trend for men.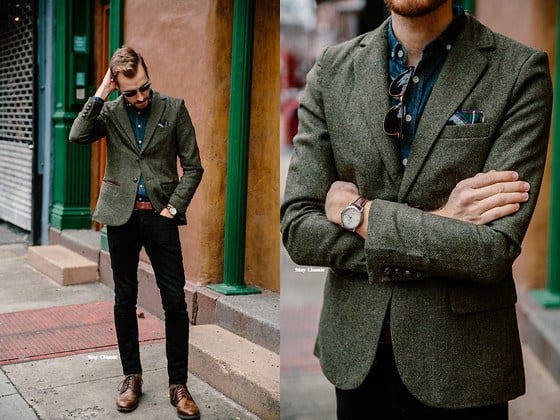 #1 – Valentine Date Outfits for Guys