Polka Dot Outfits for men. Classic patterns in menswear have witnessed certain changes over the years: glen check, houndstooth, stripes, and windowpanes on clothing and paisley and polka dots on accessories alike.
A Polka dot is an iconic pattern of circles and dots arranged regularly or randomly. They come in various sizes and colors. And they also come in different color combinations – multi-colored or a single tone on a contrasting background.
Styling Tips
Several factors can affect the impression polka dots create, like the dots' size, color, and spacing.
The Size of the Dots. Average to smaller dots are business-appropriate, while large dots are more casual and fun. Smaller versions of dots are called "pin dots," but the term "microdots" can a to refer to the same thing or something slightly larger.

The Spacing of Dots. The density or spacing of the dots can be determined by "dots-per-inch" (dpi). This refers to how closely the dots are to each other. For instance, wearing a tie with irregularly spaced dots gives off an artistic vibe; it shows that you enjoy defying the norms. 

Colors. So far, white dots are most commonly seen in men. Whether on a tie or a pocket square, they work fine with the standard white button-down. Navy canvas with white spots is famous for all kinds of ties. Meanwhile, brown and white is another perfect pairing through a grey background. Any two complementing shades are suitable for a team-up, limited only by your preference in fashion.

Accessories.

The good thing about polka-dotted accessories is they look amazing in many two- and three-color combos. 

The Gentleman's Gazette

 said that the dots on your tie or pocket square could create a different vibe. For instance, you can create a three-color combo by wearing a burgundy tie with yellow dots and then pairing it

with a grey suit. The color of the dots can also be used to coordinate with your skin's

undertone.
What to Avoid
Avoid being overdressed with polka. There's nothing wrong with being a clown, but polka dots are often associated with them. Now, if you don't want to look like one, keep the rest of your outfit simple when incorporating polka dots.

Avoid wearing polka dots to work as it may be inappropriate. It will not help you make the best impression, and your workmates will not take you seriously. Polka dots are all about style and self-expression, so it is best to save them for the weekend instead of wearing them to a business meeting.

Avoid showy novelty socks because you don't want to have people look at your ankles. It is better to wear socks with a subtle yet original pattern that lets you elegantly show your style and personality.
How to Wear Polka Dots?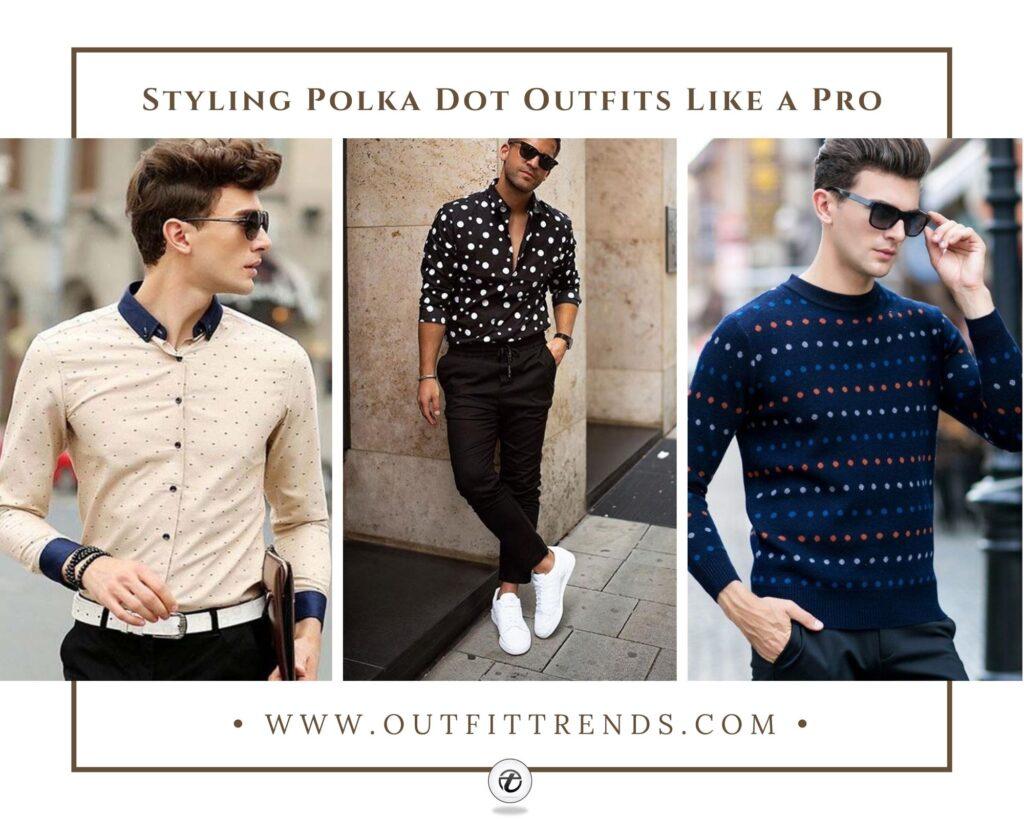 ↓ 16 – All-Out Polka Dots
If you are brave enough to don polka dots, wear them through both your top and bottom pieces. You have to consider the symmetry and color coordination, though. Try not to appear awkward and trying hard wearing the wrong combo. The failsafe option would be pairing two garments with similar shades, like dark and light blue.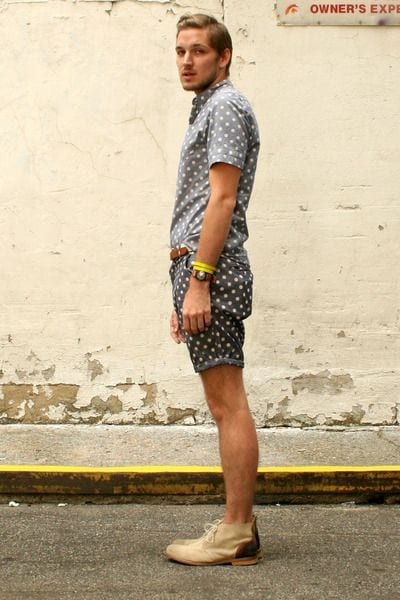 ↓ 15 – Nautical Style
The nautical style is perfect for picnics and boat trips. The design usually involves anchor prints on shirts, but it doesn't end with that. Try to mess things up a bit and wear a blue polka dot printed polo with white shorts. This outfit works best when you are at the beach, unwinding after a stressful week at the office. I also recommend that you check out my previous post on Boat Trip Outfits.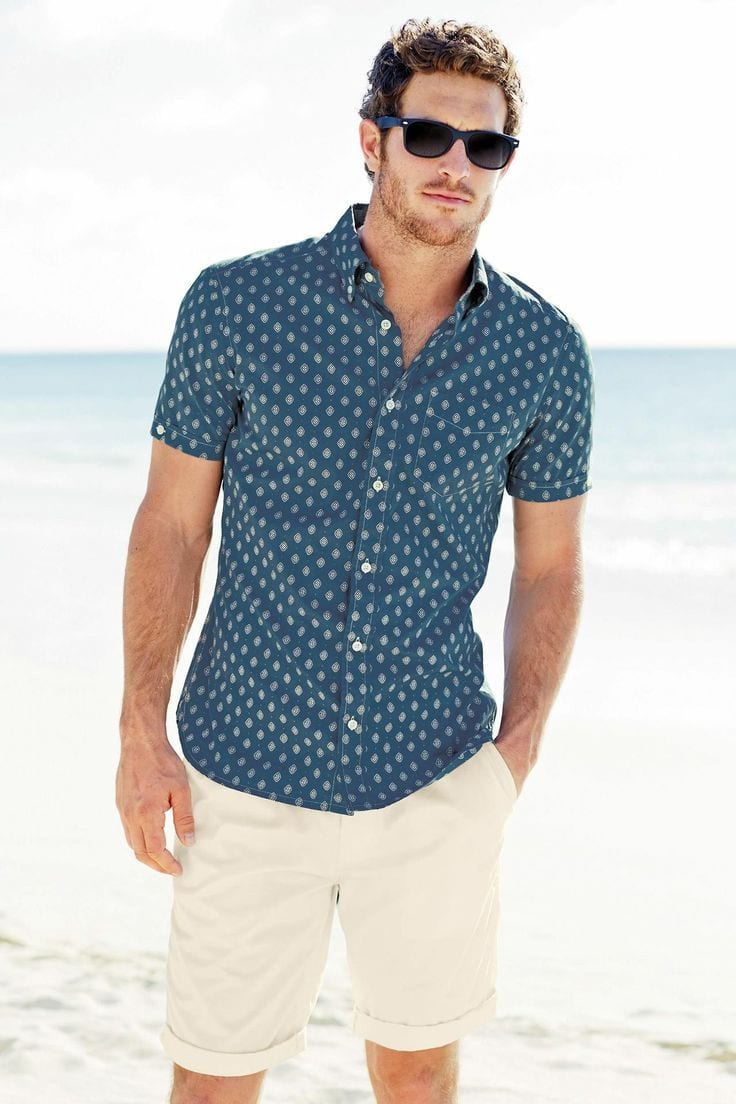 ↓ 14 – For Wedding
When a wedding calls for a strict and specific dress code, please follow it. But if the groom and bride allowed the guests to wear whatever they want, don't forget to keep your sense of respect and style.
And there's no better way to do it than to wear a black polka dot blazer over a vest of the same design, with a white button-down underneath. Match the top with the trousers because you would be awkward-looking otherwise. Here are some of my personal favorite Casual Wedding Outfits.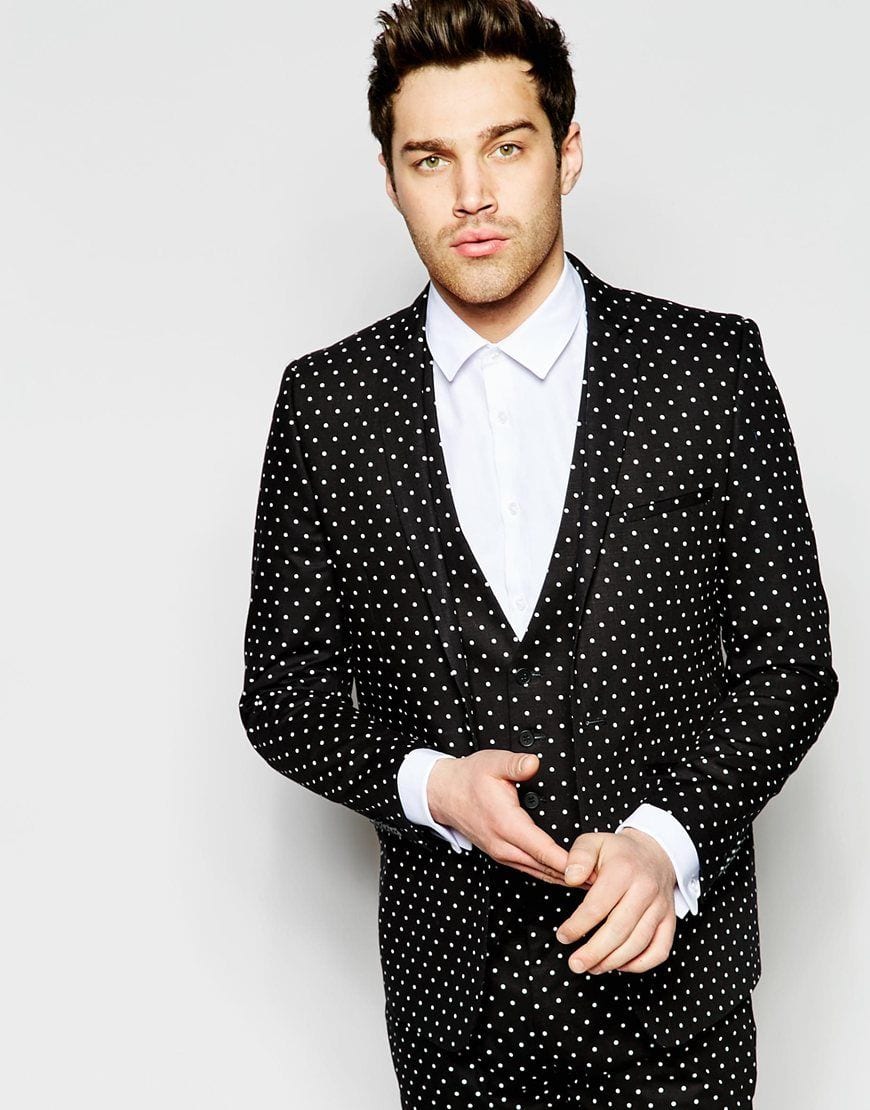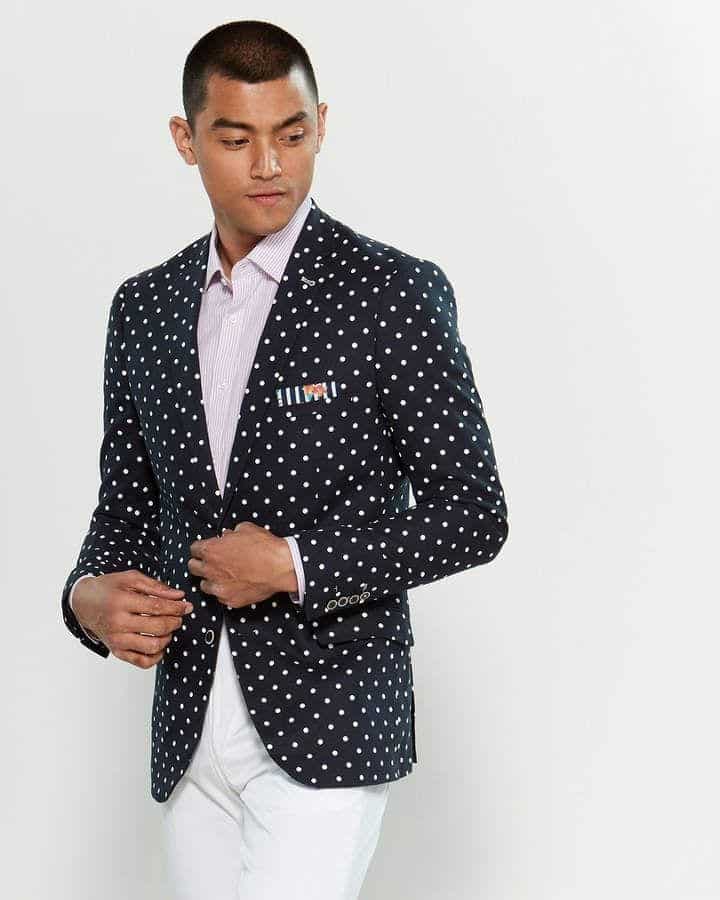 ↓ 13 – For Teens
As a teen, you are fond of keeping up with the latest trends out there. No one's stopping you from doing so, provided that you will stick with simple patterns and prints. Polka dots are trendy, so ground your overall style by opting for a monochrome outfit.
From shirt to pants to shoes, you have a crisp and chic ensemble with white dots bringing the balance.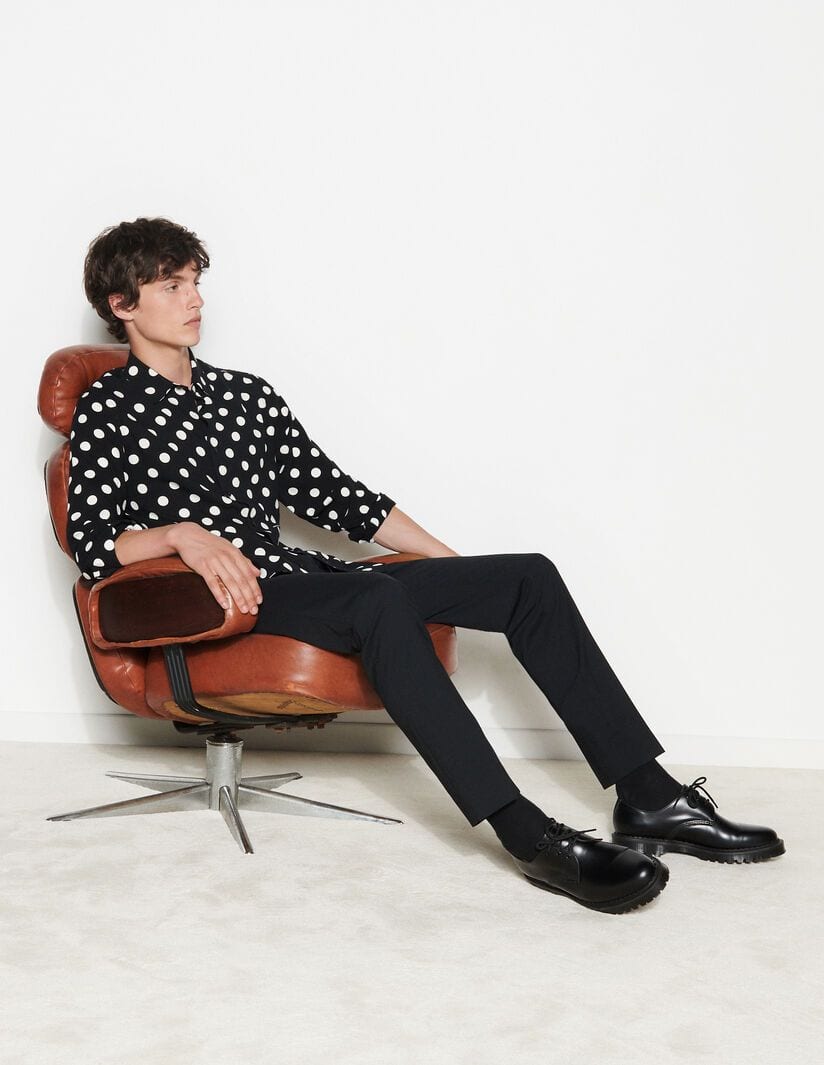 ↓ 12 – First Date Outfit
I know that on your first date, you want to make the best impression. Try to do it by wearing a black dress shirt with scattered white polka dots of irregular sizes. The white dots on your shirt will match the sneakers, so grab them from wherever they've been hiding this whole time.
Don't forget to clean them first. Accessories like sunglasses and watches will help neutralize the boringness of your overall look. Here are some more ideas on Best Men's Winter Date Outfits That Your Girl Will Love.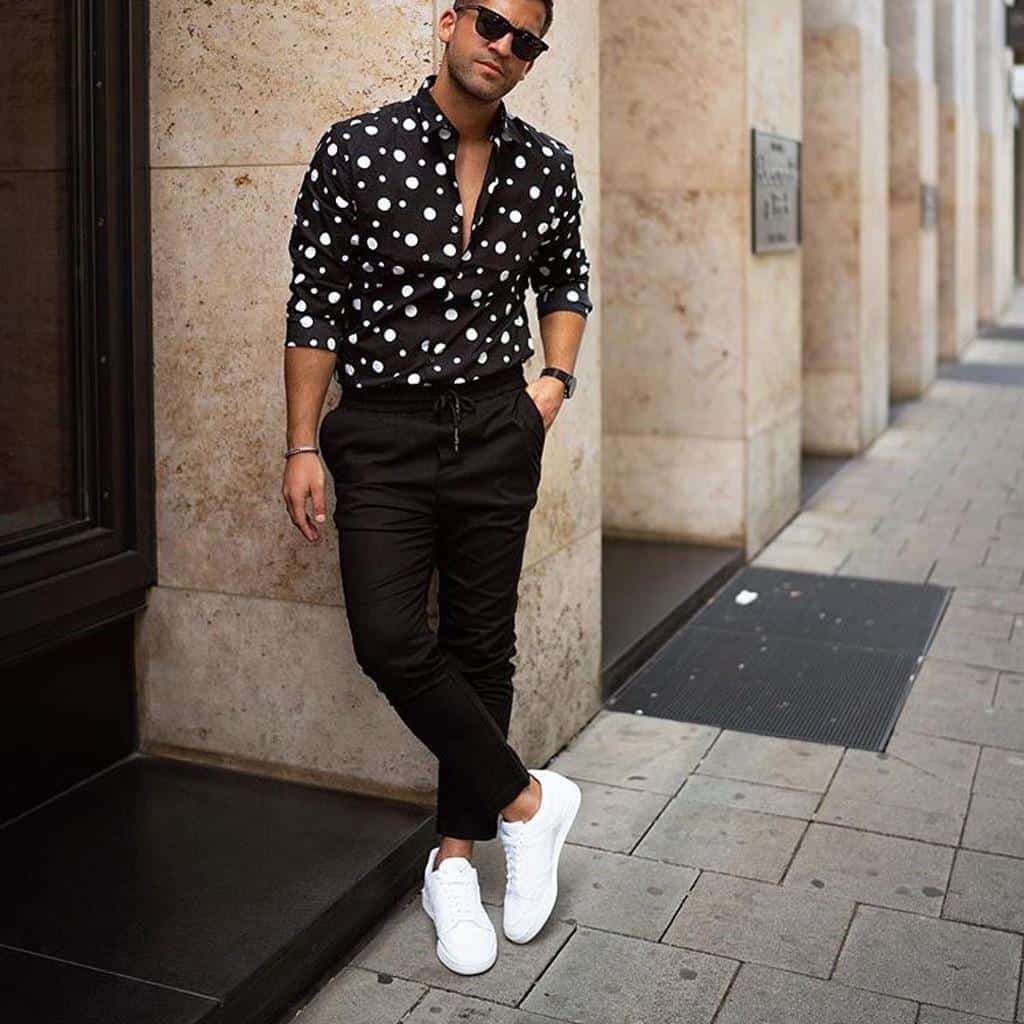 ↓ 11 – Monochrome Style
Blue and white are perfect, especially when trying to don a monochrome look. Pair a navy blue polka dot polo trousers of a darker shade and finish off the look with some espadrille shoes of the same color.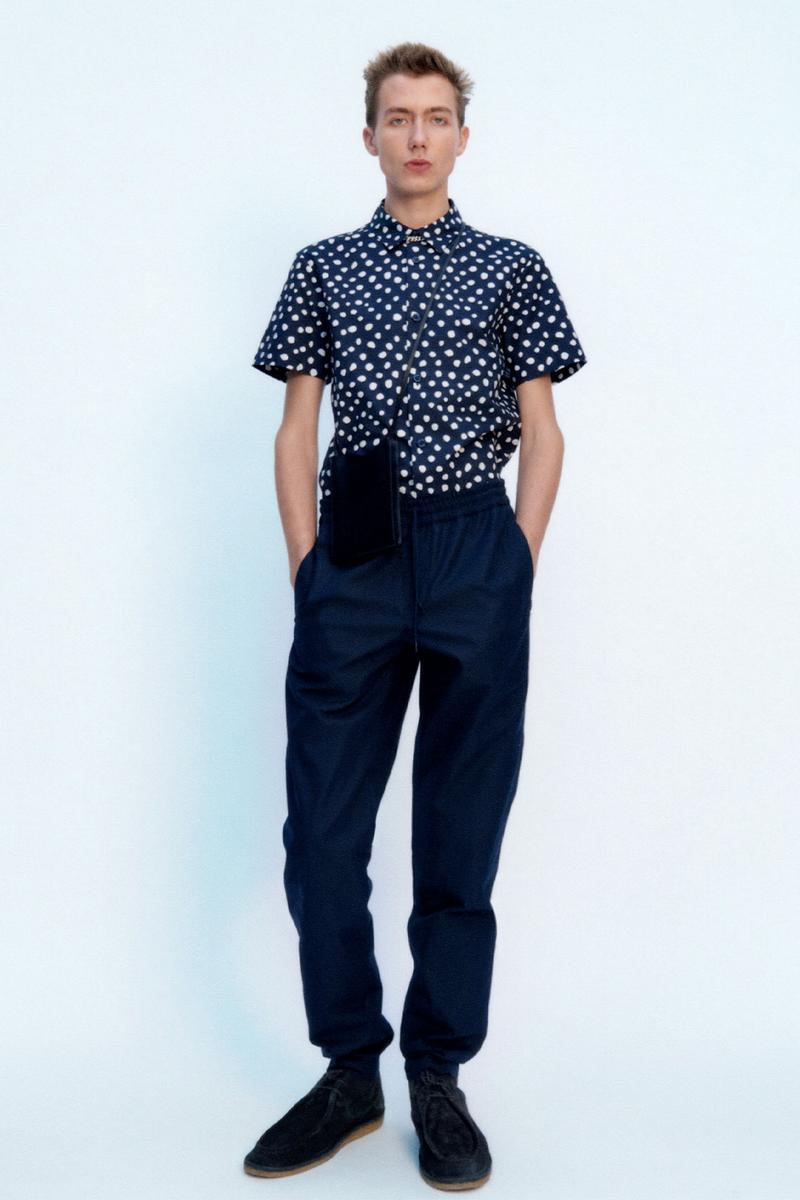 ↓ 10 – Blazer
Wearing blazers is a great way to appreciate the beauty of polka prints. Throw a navy blue blazer over a white button-down for a quick office-friendly look. If you are a man over 50, black is a better option for blazers as it looks more timeless than any other color. Here are more ideas on Men Blazer Styles and Outfits to wear with Blazers.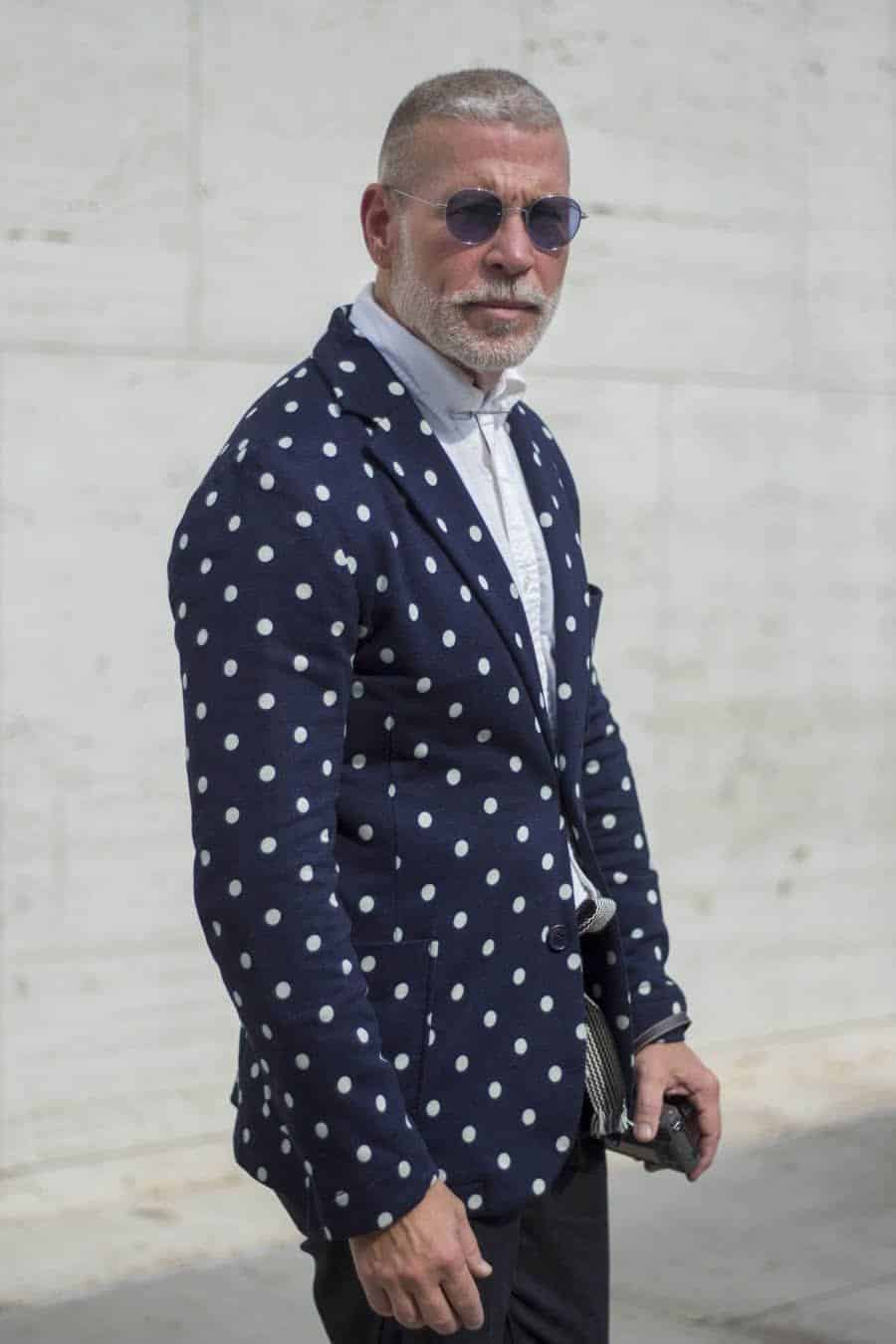 ↓ 9 – Dress Shirt
You do not often see polka dots in the office. That's because not all companies accept the design as an acceptable dress code. A blue button-down worn with khaki pants can be your business casual outfit, provided that your boss allows patterns like polka; otherwise go for a regular blue shirt instead. Add a necktie to the party, and you're good to go.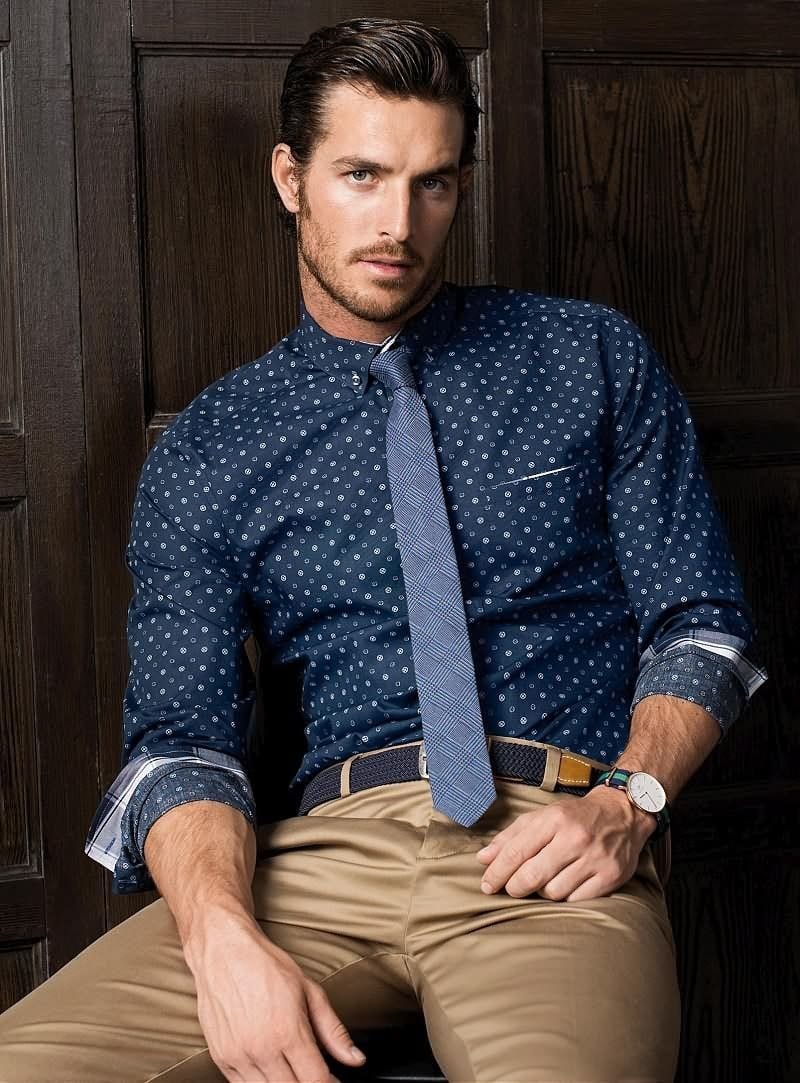 ↓ 8 – T-Shirts
A T-shirt is the most basic and practical piece of clothing to show off your polka dots. A black tee, in particular, looks better when white circles are on it. It's a no-brainer to style this garment; pair it with chinos or black trousers, and voila!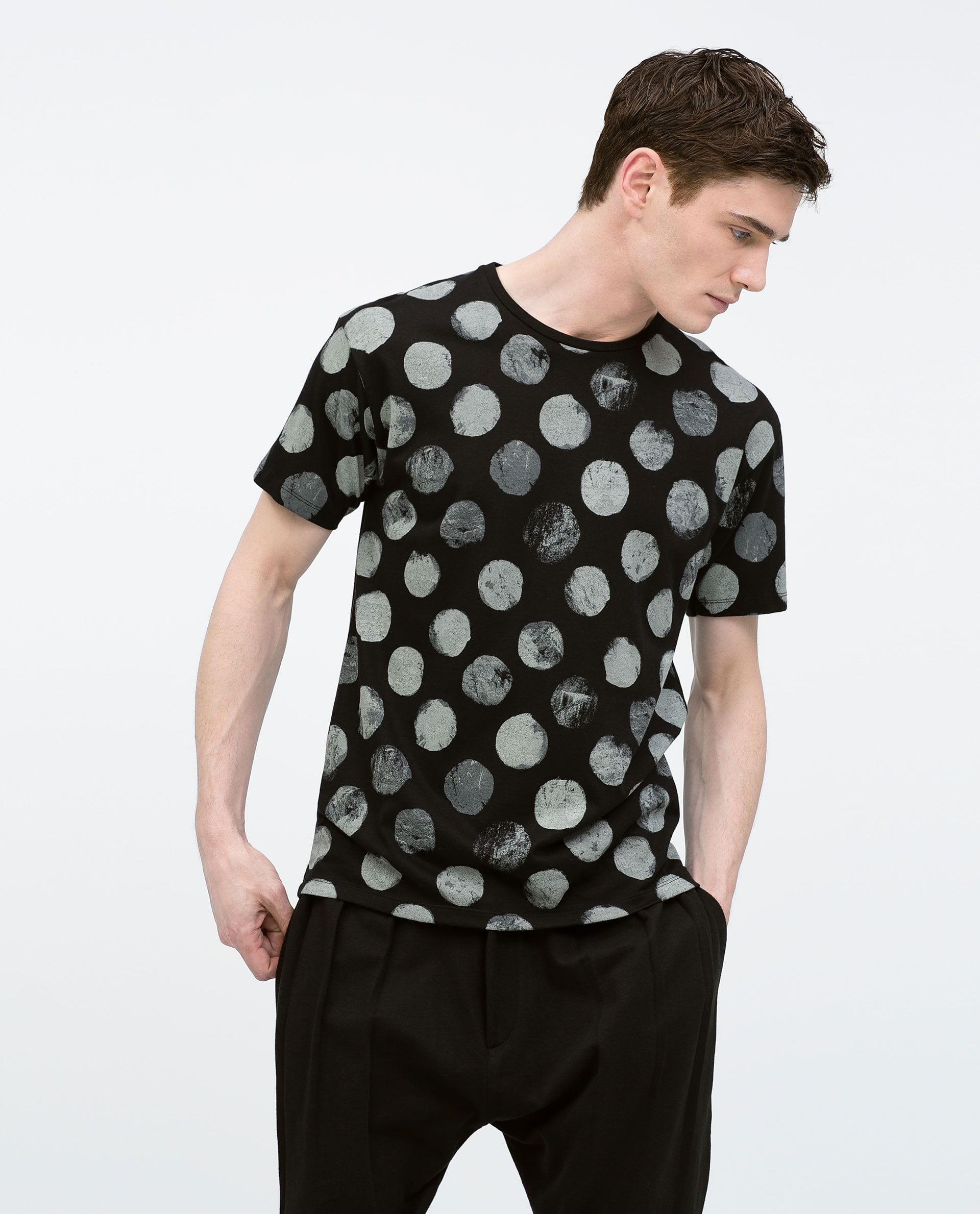 ↓ 7 – Pullover
Are you going to a concert or party and want to show your unique style and exceptional personality? Then, wearing a polka can lighten the mood to any place where you want to have fun. Gigs like family vacations and jamming with friends are great opportunities to don your polka dots.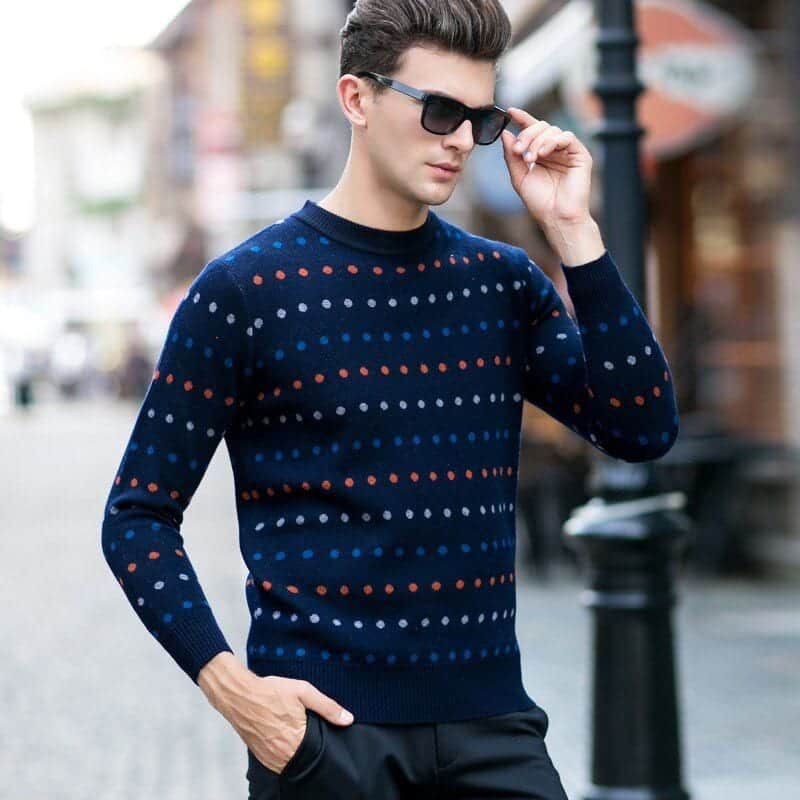 ↓ 6 – Polo Shirt
A polo shirt is next to a basic tee when it comes to practicality. Many offices have now started to accept a combo of polo shirts and chinos as an acceptable work outfit. It's not surprising to know that fact because polo shirts are definitely a life-saver. Its collar makes a casual outfit look slightly more business-appropriate.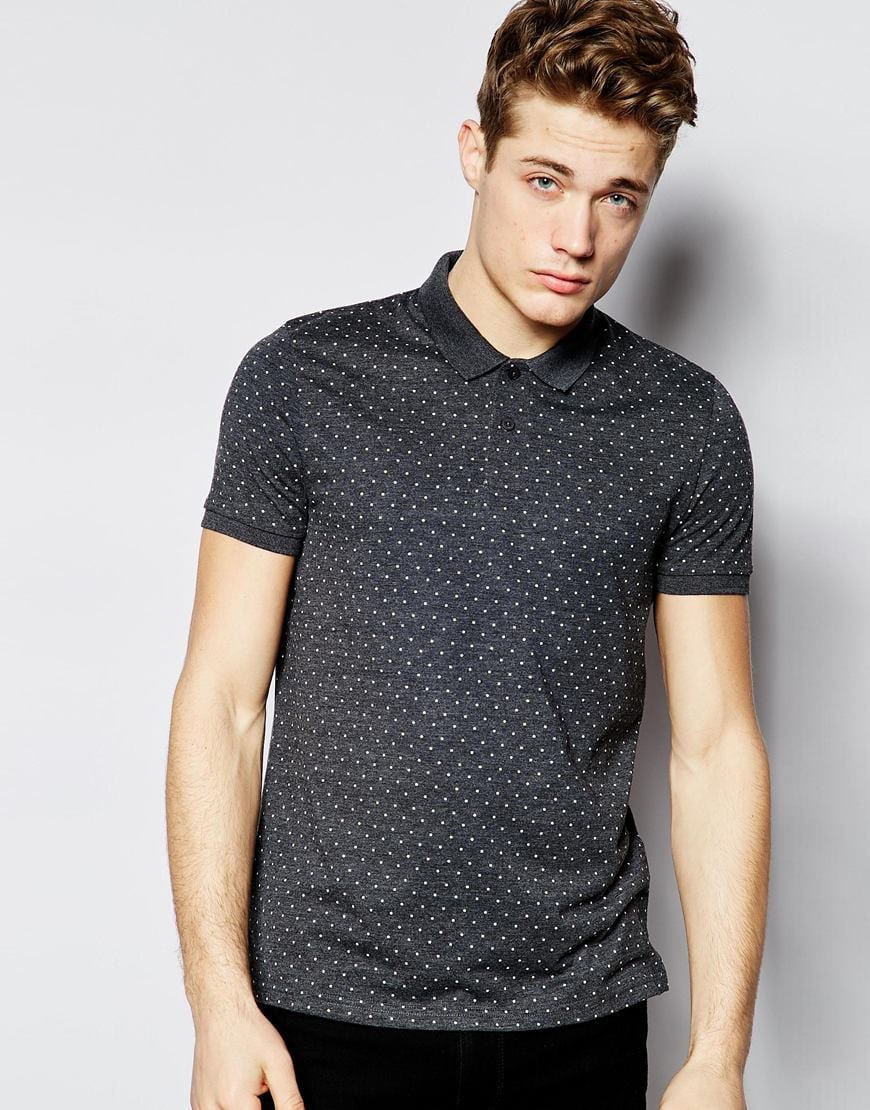 ↓ 5 – Loungewear
Make your slumber party a night to remember with this pajama with polka dots. Never mind being barefooted. You would be leaving your shoes outside, anyway. But better if you will wear your favorite fashion socks from the bottom pile of the drawer.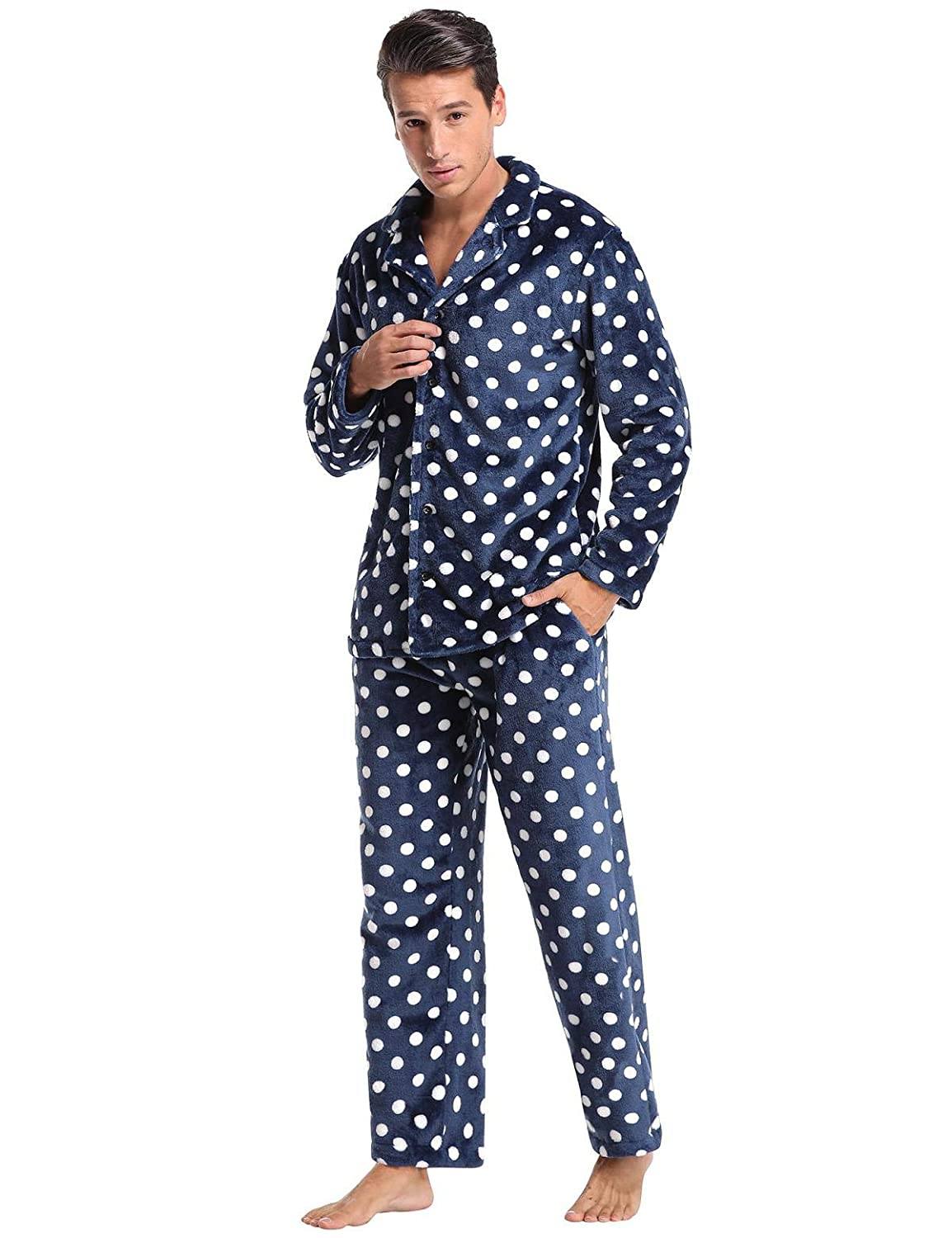 ↓ 4 – Activewear
Out for a run? Headed for the gym? Regardless of how you do your exercise, you know that shorts truly are an excellent choice for these activities. But polka dots aren't normally associated with them as not all men are willing to wear such. Be brave enough to defy the norm once or twice in your life; there's no harm in trying something new in fashion.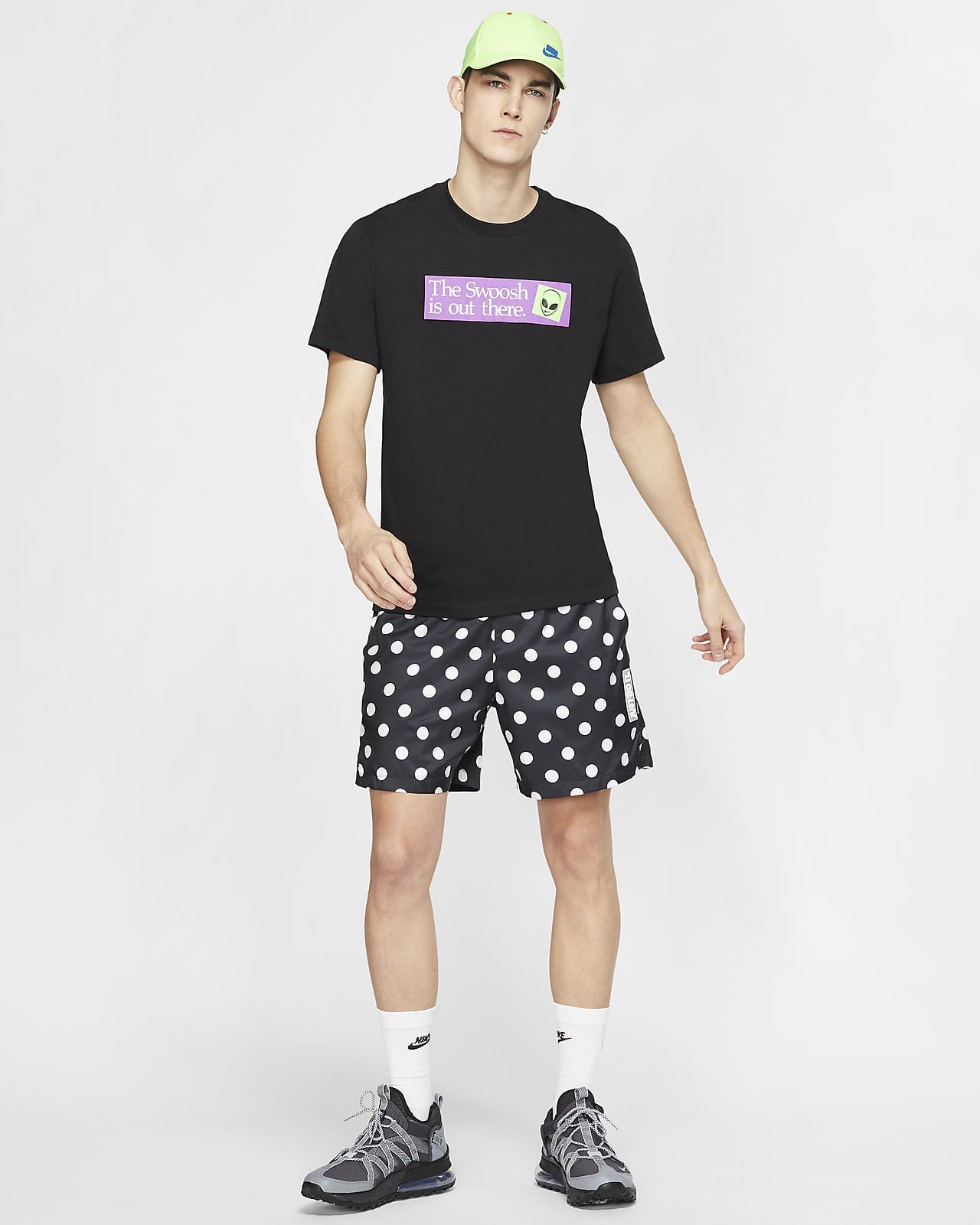 ↓ 3 – Ties
Polka dots are usually seen in neckties and bow ties, and many options exist. As for the ties, printed silk is the best choice for business wear. Polka dots have a repeating geometric pattern, so they are convenient on ties and solid shirts. But if you want to mess things up a bit, wear more than one pattern and choose a subtle stripe.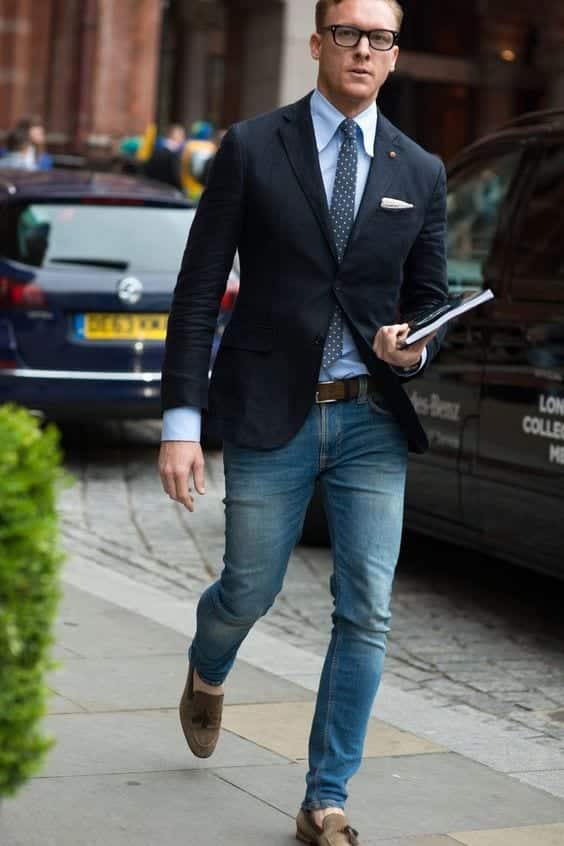 Pocket squares is a creative move to add a third color to the party. They are handy so that they can stay hidden in your chest pocket. They can emphasize specific colors to complement whatever it is you are wearing.
It has a solid and repetitive pattern, so it works best with a solid tie. Necessary: do not wear a pocket square that matches your tie exactly.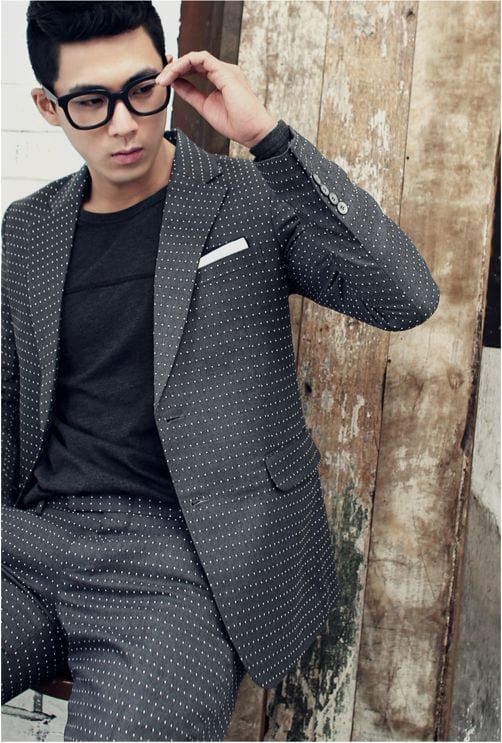 ↓ 1 – Smart
Smart casual is a dress code comprised of neat and appropriate clothes that are less formal than business casual but more presentable than a casual outfit.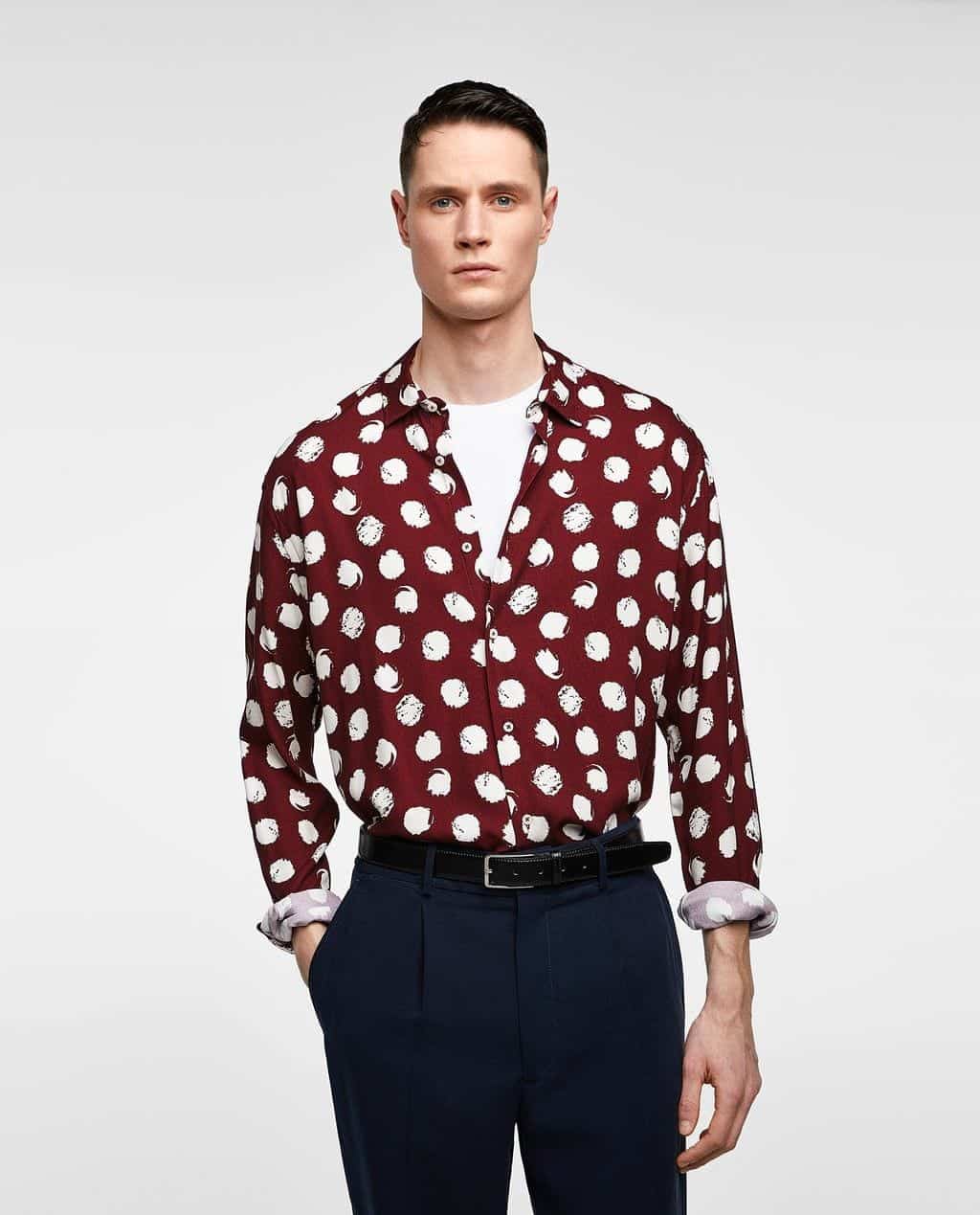 Frequently Asked Questions
Q.

Where can I get the best polka dot outfits?
A. Men's polka dot shirts may not be easy to find, but they exist. Try vintage stores – they are a great spot to start your hunt. They can also be at your favorite department stores. And, of course, you could always browse the internet and search for them on eBay or Amazon.
Q.

Are polka dots in style?
A. Polka dots became popular in fashion years ago but were limited to only certain items, like ties, scarves, pocket squares, and socks. Today, we can see large dots on women's dresses and shirts. On the other hand, it's not the same for classic menswear as dots give off a sense of funkiness and fun, which is the exact opposite of the sober vibe of tailored for-men clothing.