Movie date outfits for men – Getting ready for a date is not as nerve-racking as it sounds, an errand for men as it is for women. However, men's outfits should carry such an essence of their persona which has to keep a girl hooked up even when they are sitting next to each other in cinemas.
If your first date is a movie date with your girlfriend. Don't wear anything your gaze falls upon and leave for the date, unsorted. Re-evaluate your circumstances. You just can't show up there with rumpled clothes or messed-up hair. For that, you've gotta know that for cinemas "the smart but casual look" is what counts the most.
That's why to make things a bit easier for you we are providing you with the top 20 movie date outfits which are sure to have your looks speak in great volume for themselves.
What to Wear to A Cinema Date?
Girls like men who are neat and well-organized so it is significant for men to be as put-together as possible. And, it is not as strenuous or bothering as it looks. The expense of the clothes won't matter if you style them correctly, nor the myth that "expensive clothes stand-out" is true.
If your clothes are tidy, you are tidy, the pairing or colour blocking is good and your date's opinion is kept into consideration. With all these things done, there is no way you'll screw up your date outfit. And to provide more assurance to this notion, listed below are simple styling tips that are sure to assist men in styling their cinema date outfits.
Do's And Don'ts of Dressing Up for Movie Date
Wear what makes you feel comfortable – this is crucial because you can't watch a two and half hour movie sitting in tight jeans, which are bound to become hot, sticky, and sweaty. Dark jeans, a nice pair of chinos, a button-down shirt, a polo shirt and t-shirts etc will do you good for sure. Wear an outfit that is elegant while keeping you at ease.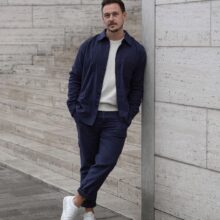 Don't go overboard – please keep this tip in mind no matter what. Keep all the accessories like shorts, shades worn inside the cinema etc, out of your catalogue while getting ready for the movies.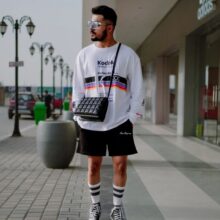 Always have a jacket with you – many cinemas are well-air-conditioned so to keep yourself and your date in a comfort zone, always keep a jacket with you.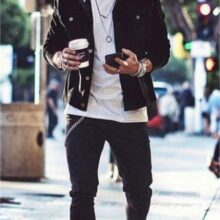 Wear a nice cologne – a spritz of your favourite perfume or cologne won't harm your good looks. However, it will produce a very subtle impact on your date.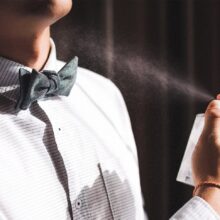 Pair your crossbody bag with your outfit – this can prove beneficial for men as sometimes your date might want to hand over their accessories to you. In that case, a crossbody will give you the upper hand.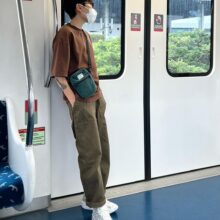 Footwear – Footwear is another note-worthy item in your outfit. Your shoes also matter because they also define your personality. Keep things smooth and flowy, and always wear nice, clean and closed footwear. No open-toe shoes, please. For dress shoes, they should be polished and for sneakers, no scuff marks should be visible, indicating that you wear them often, okay?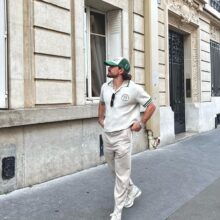 Follow these simple tricks plus looks below and imbue your outfits with class and style.
Girls like men who have a sense of style but if you show up in a flannel shirt? Now the work is done. I am a girl so I know the girl's attraction to guys attiring tidy outfits. A plaid shirt neatly tucked inside your jeans or settled outside is what will not only give you comfy vibes but will also make you confident.
So, what are you waiting for? Grab a flannel, pull up some jeans, put a tiger-shark logo cap on, and Voila you are ready to slay your date with those flirty looks and outfits.
19 – Slay it Like Ryan Reynolds
Yes, casual is good for movies. When it comes to the smart plus casual look, no one does it better than Ryan Reynolds. In the look below, one can easily get allured by the manly personality this outfit is radiating.
So, if you want to look as good as Deadpool and if your date loves Deadpool, do recreate this look.
Put on a cute crew-neck sweatshirt, a nice pair of pants and a pair of contacts for that wise look. Now that you are ready, thank us and enjoy that movie with your date.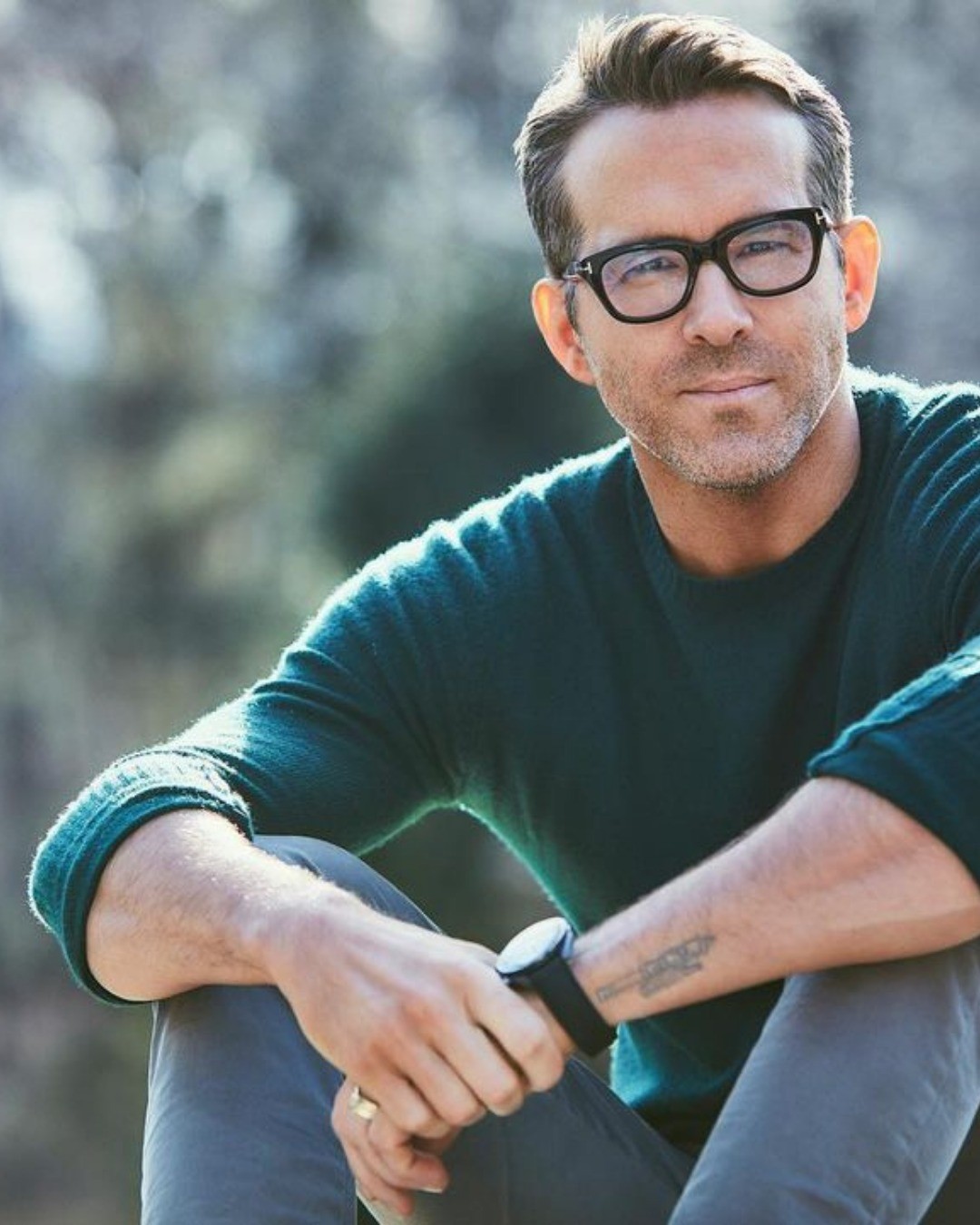 18 – Add A Layer Of Jacket to Your Outfit
The denim jacket of colour rare than you can absolutely imagine, is sure to take your date outfit to wonders. Denim is a style statement and the most classic thing about it is that you can actually have it for everything . So, boys, who is ready to do wonders and turn up the charm with this classic fabric?
Just put on a white shirt, and layer it with an olive green jacket. Enhance the look more with a pair of jeans. Put on your jordans and slay the look like a pro.
17 – Layer A Funky Colored Jacket
Men are more inclined to just wear the basics i.e. anything they get their hands on. However, Ansel Elgort thinks otherwise. The "Baby Driver" clearly demonstrates that women like men who put some thought to their outfits. And jackets, are always a man's lifesaver. So, win her heart and follow this casual outfit for the movie.
A basic shirt paired with jeans but layered with a nice jacket is all that will take your basics to a whole other level.
Accessorize your outfit with a watch and trainers and recreate the moment below with your girl.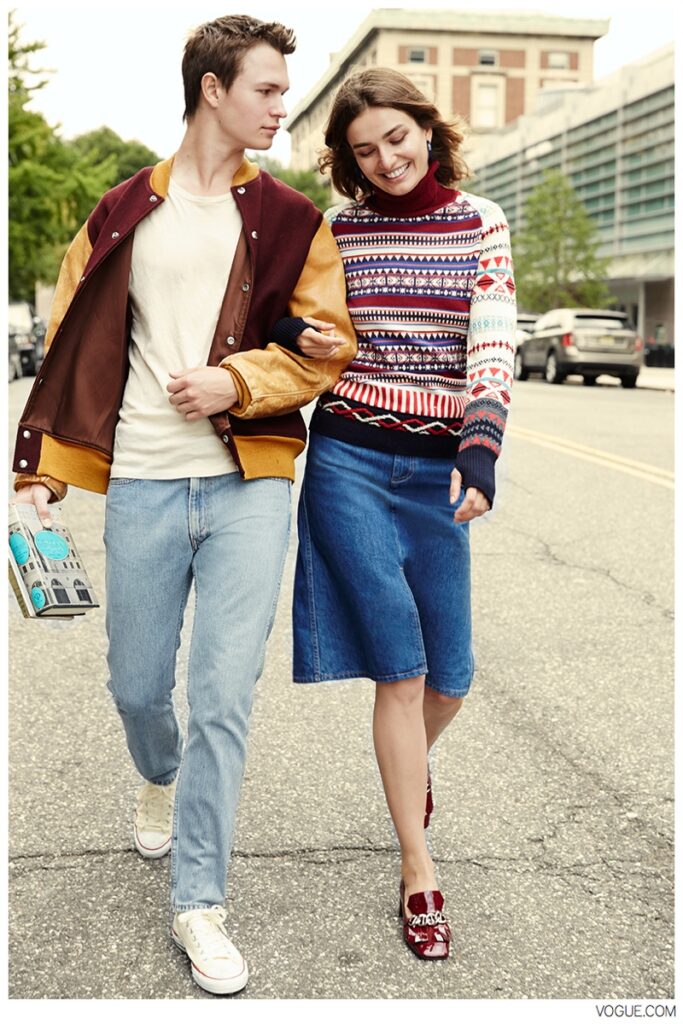 If you don't want to exaggerate your look but still want to flaunt it. Then the best trick is to just layer up your outfit with a classic black denim jacket. This looks so cool as denim is by God, the forever winner. There is a high chance that this outfit will impress your date more than the movie she's supposed to watch.
Now recreate this look with a cream-coloured sweatshirt, a nice pair of straight jeans, sneakers and shades. But shades are only for the outside. Layer it with your forever bud, black jacket.
As we have previously discussed that cross-body bags are a staple part of your outfit, especially when you are heading out for movies. So, to strut in it along with your cosy outfit, you don't have to do anything but just acing the look below.
All your date outfit needs is a nice black crossbody bag, a nice sweatshirt paired with Levi's black jeans and a sexy hairdo. With this done, now watch your movie and enjoy your time with your date with ease.
Did she get impressed by your choice of carrying a crossbody bag? Now, that's what we were talking about.
14 – Movie Date Outfits for Teenage Boys
Want your girl to fall for you as she falls for Harry Styles? Then style like him dearest and ace this look that is the best autumn outfit for movie theatre dates.
All you have to do is to just choose a nice clean shirt, tuck it in your pants and layer it with a stylish coat. It is neither too over-styled nor an understated outfit. It is actually a statement piece.
So, next time you go to movies with your girl, style like Harry Styles and see your girl go bonkers about you.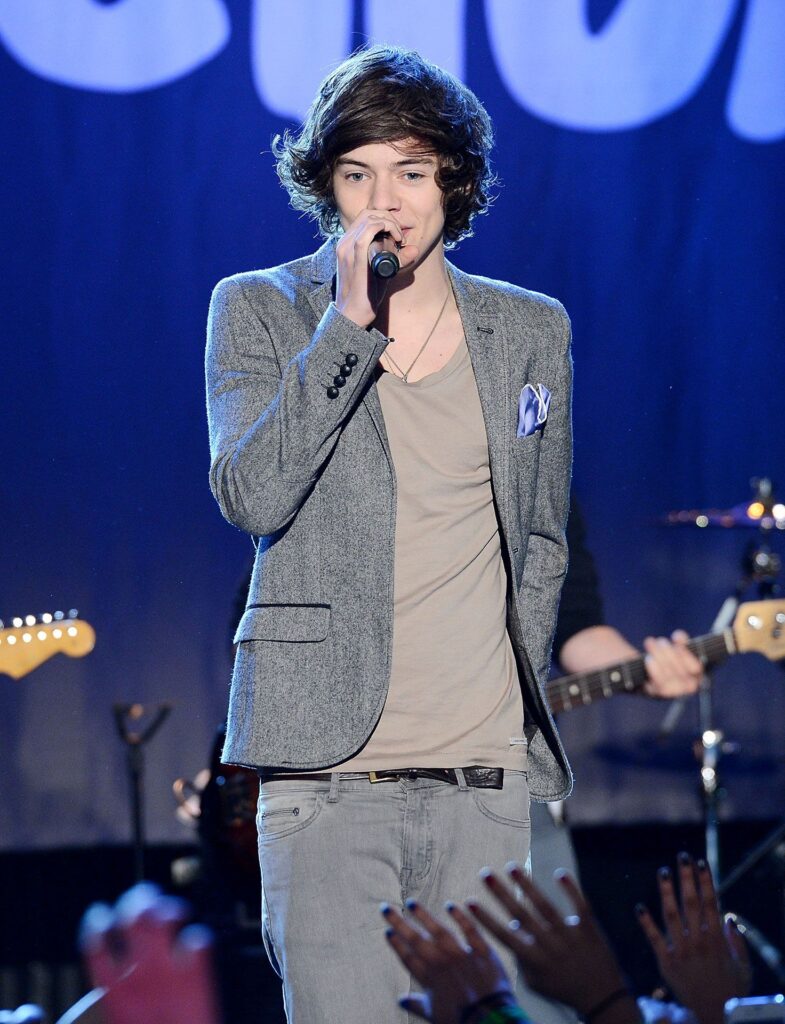 13 – Classy Outfit to Impress Her Right Away
Looking for something casual but also classic? No worries as team outfit trends are ready to have your back. Don't fret about your outfit and ace the look below.
This vintage outfit is composed of sartorial striped pants and a blue button-down shirt which is sure to be a head-turner, even in that dark cinema.
Accessorize minimally with a decent watch and nice shades and make a statement with elegance.
12 – Style It Like Tom Cruise
There is no denying that the girl you are about to go with is head-over-heels in love with Tom Cruise, mostly because of his hot looks. So, pen down some instructions on how to wear a button-down shirt with basic jeans but layering it with a jacket from Tom Cruise and recreate this look.
The cosiness of the outfit is equally important as the style of it. So, pull out a nice button-down shirt, pair it with chinos or jeans and accessorize the outfit with comfy sneakers.
With this mission accomplished, you are set to watch "Mission Impossible" for 2 hours with comfort and style.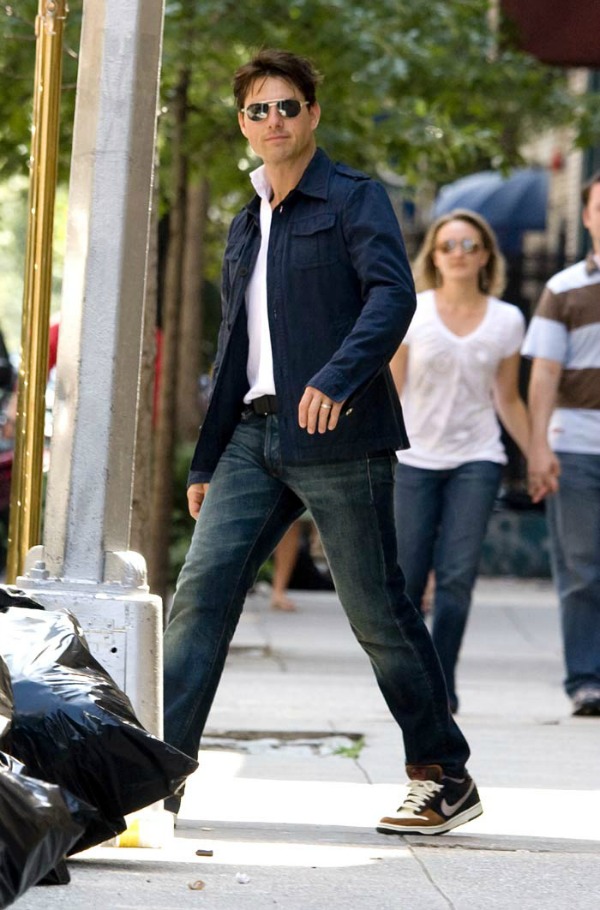 11- Weekend Date Outfit for Men
How exhilarating and bubbly the outfit looks, especially the yellow shirt. It emanates cosy but smart vibes and is the best for your Sunday movie date.
All this look needs, is a nice pair of jeans and stylish sneakers with no scuff. With this outfit and look on, you are all set to slay.
10 – Street Style Outfit For Date
Who better than Zayn Malik, the street-style inspiration, to tell us how to utilize the street-style outfit for movies? This outfit is the epitome of a hot but casual outfit. I'm in love with it and I'm pretty sure that your date will love it too.
So what are you waiting for? Just go for it. Pick out a chunky shirt, and layer it with a sexy leather jacket. Add more oomph factor to it with bootcut jeans and a nice watch. Now, flaunt this statement outfit and impress others with your style.
9 – Wear A Full Sleeve T-Shirt for An Attractive Look
This is one impressive outfit for winter, especially for dates. So, if you are heading to the movies but want a casual but smart look then try this outfit idea.
This outfit will surely stand out and your date is sure to love it. The cosy crew-neck sweater paired with jeans. Perfect. Now, flaunt this outfit with confidence and tag us in your pictures too.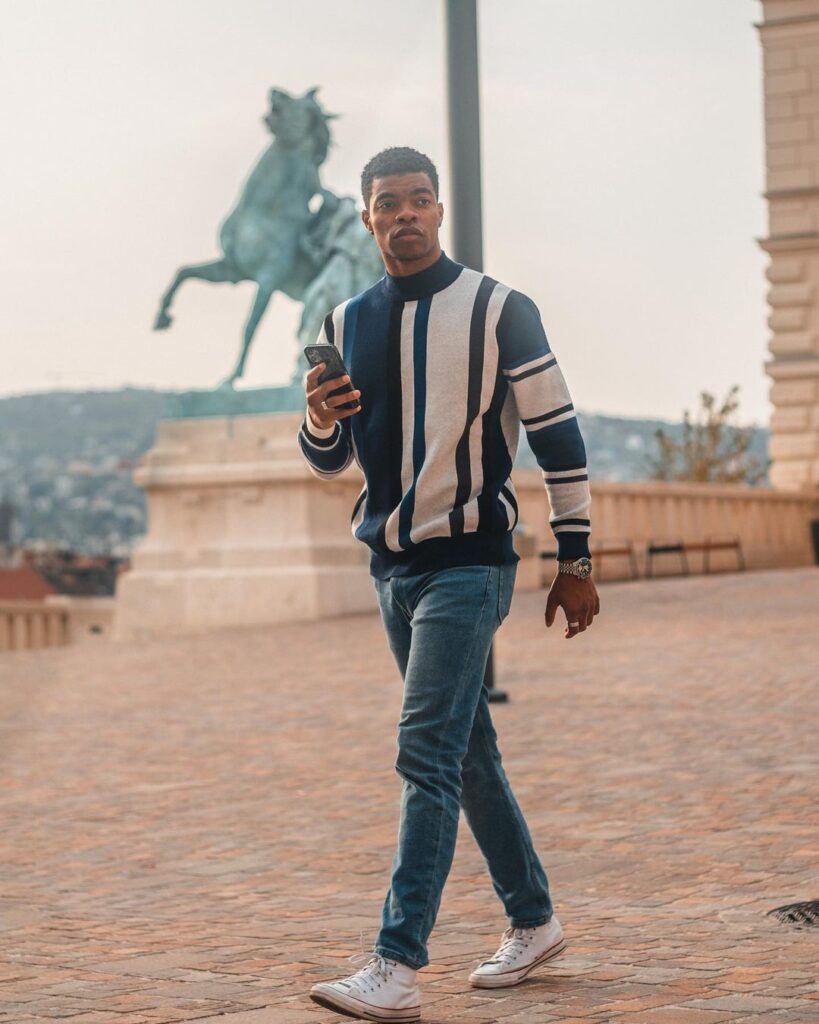 8 – Scottish Outfit For Men
Who knew that the Scottish style can ace the date outfits and stand out too? This outfit is perfect for winter dates. It not only emanates vintage vibes but is also an elegant attire to wear. Girls like well-oriented men and this outfit promises that element.
Ace this look. Pull out your checkered shirt, layer it with a green sweater and pair it with denim or chinos. Minimally accessorize your outfit with a nice newsboy hat and slay this look with elegance.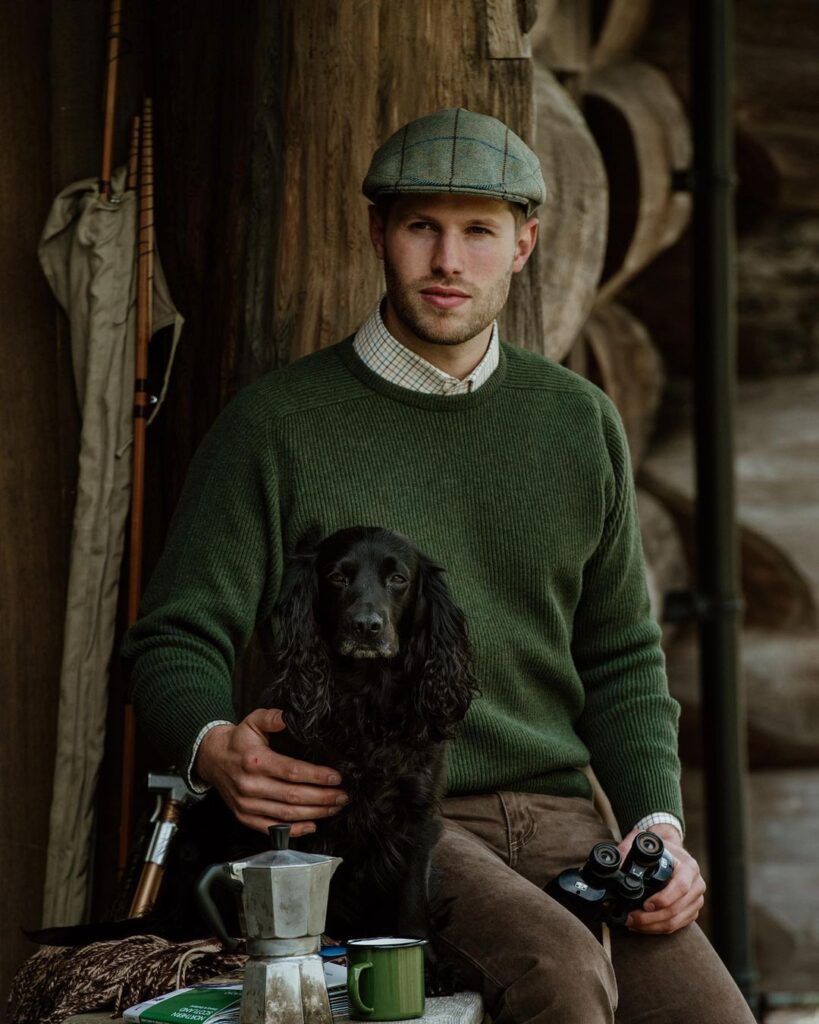 7 – Outfits for Lunch And Movie Date
Some of you may think that donning too light a colour for movies is a bad idea. However, the outfit below defies this notion. The button-down shirt layered with another statement piece aka white denim jacket is a good summer date outfit for movies.
Ace this look and impress your girl. Tuck your shirt in or leave it out, put the jacket over or hang it loose on your shoulder. Either way, this outfit is sure to stand out, especially when paired with jeans and white trainers.
A sleek hairdo with this stylish outfit and you are all set to rock the movies with your outfit.
6 – Wear Plaid Shirt for A Movie Date At Home
Some might consider plaid shirts boring but they only look bland when you don't know how to play with them. You can honestly look a nice gentleman when they're tucked in or you can also give lumberjack vibes in it.
The plaid shirts with the top few buttons open do look sexy, and if paired with formal pants and shoes.
Ace this look. Pull out your plaid shirt, pair it with chinos, pants or jeans and wear formal shoes under it. Accessorize minimally with a watch. A cute smile and a good hairdo. Duh, you've won her heart.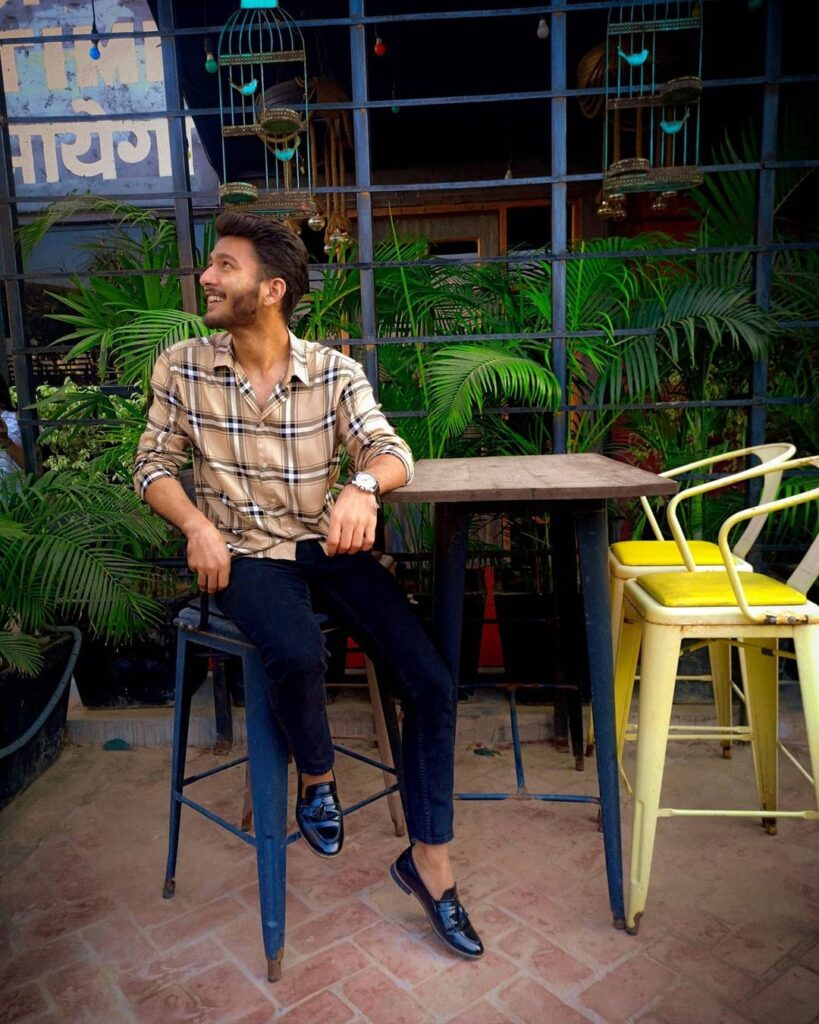 5 – Casual Winter Date Outfit For Men
With winter knocking at our doors, it's important to purchase a warm staple that could be used for different occasions, especially for hanging out with your girlfriend. For that, we have found the perfect winter date outfit for you.
The maroon puffer jacket layered over a casual sweatshirt and blue jeans combo is the latest movie theatre outfit men could ever ask for.
Do recreate this look. Pull out your puffer jacket and don it over your outfit. Cosy and warm with a sleek hairdo and sneakers, you are all set to flaunt the outfit while watching the movie.
4 – Right-Off-The-Duty Date Outfit For Men
One might want to wear a nice formal dress for the movies, but the fear of going overboard refrains one from doing so. Fret not, as there's success and hot looks beyond that fear.
The right-off-the-duty outfit below is the perfect classic attire for watching movies with your girl. Pull out your olive green formal dress. Spice it up with a white undershirt and jordans. With a sleek hairdo and nice stubble, you are all set to slay your girl and turn the heads of the audience in the movie theatre with this outfit.
Women like men with muscles, and this outfit displays them too. If the guy below can pull it, then why can't you?
3 – Formal And Sexy Outfit
A nice formal shirt paired with chinos or formal pants and accessorized with a black tie is perfect for all gentlemen out there.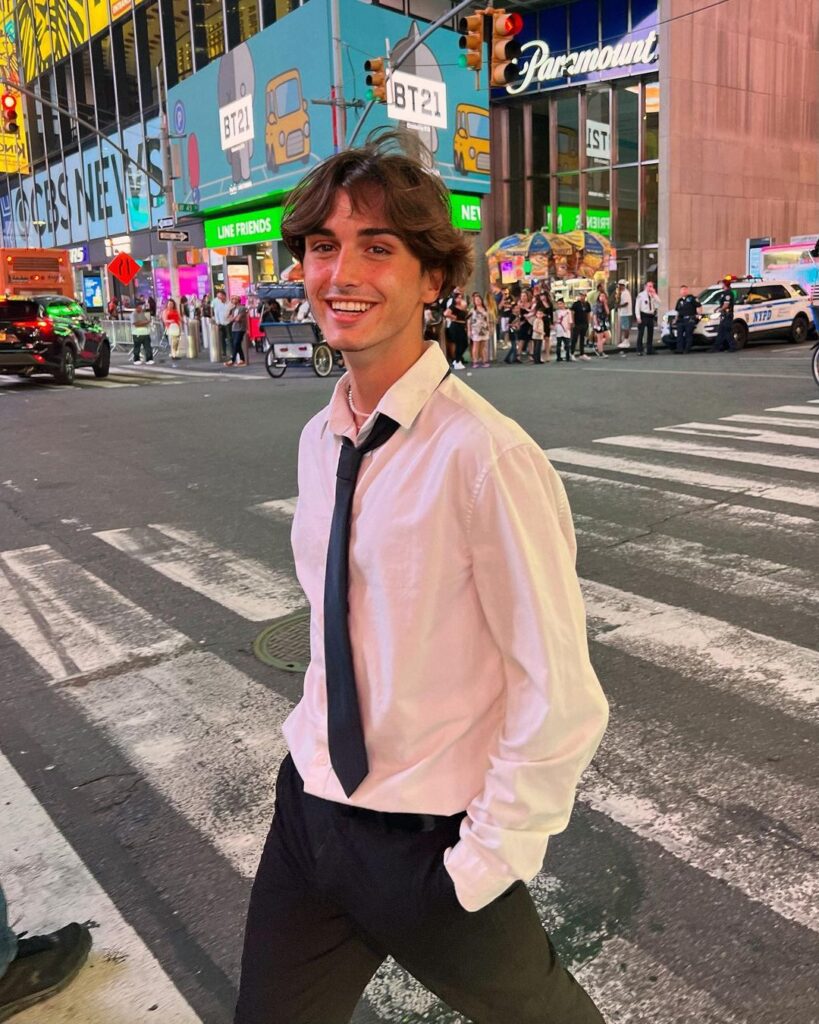 2 – Pair A Knitted Sweater With Slim Fit Jeans
Is your wife insisting on going to the movies? Well, no problem, as the outfit below is the best "casual and smart" outfit for husbands. All you have to do is to pull out that versatile knitted grey sweater and pair it with a nice pair of chinos or pants. To add more taste to your outfit, laced brown boots will do good.
Done with this simple but classic look, now enjoy your quality time with your wife in a movie theatre who is sure to cuddle up against you while watching a scary movie.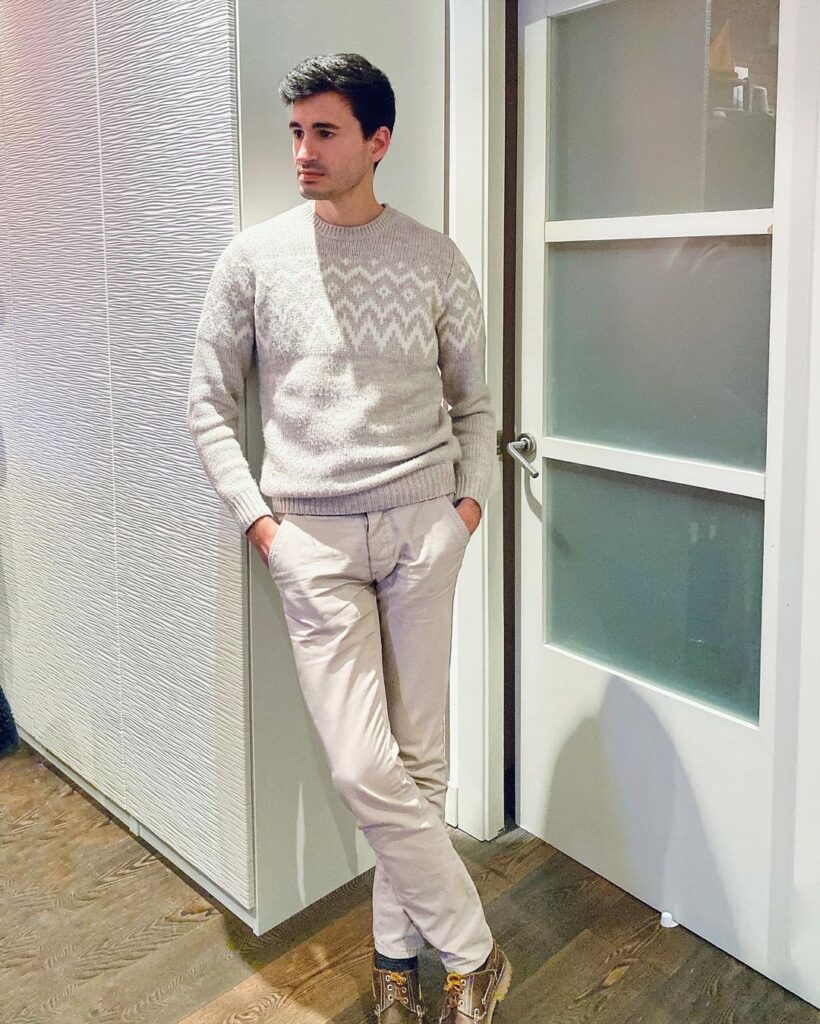 1 – Black For The Go
Black is that one shade that all men cherish. No man will deny the confidence and boldness they experience when they attire black outfits. Black also works well and is the go-to colour for those frenzied by other colours. It is the forever green classic.
Create the magic by pairing a black shirt with jeans and shoes. Now, break the monotony with an off-white denim jacket. Minimally accessorize the outfit with a chain.
Now strut in this outfit and let it define your fashion sense to your date while heading for the movies.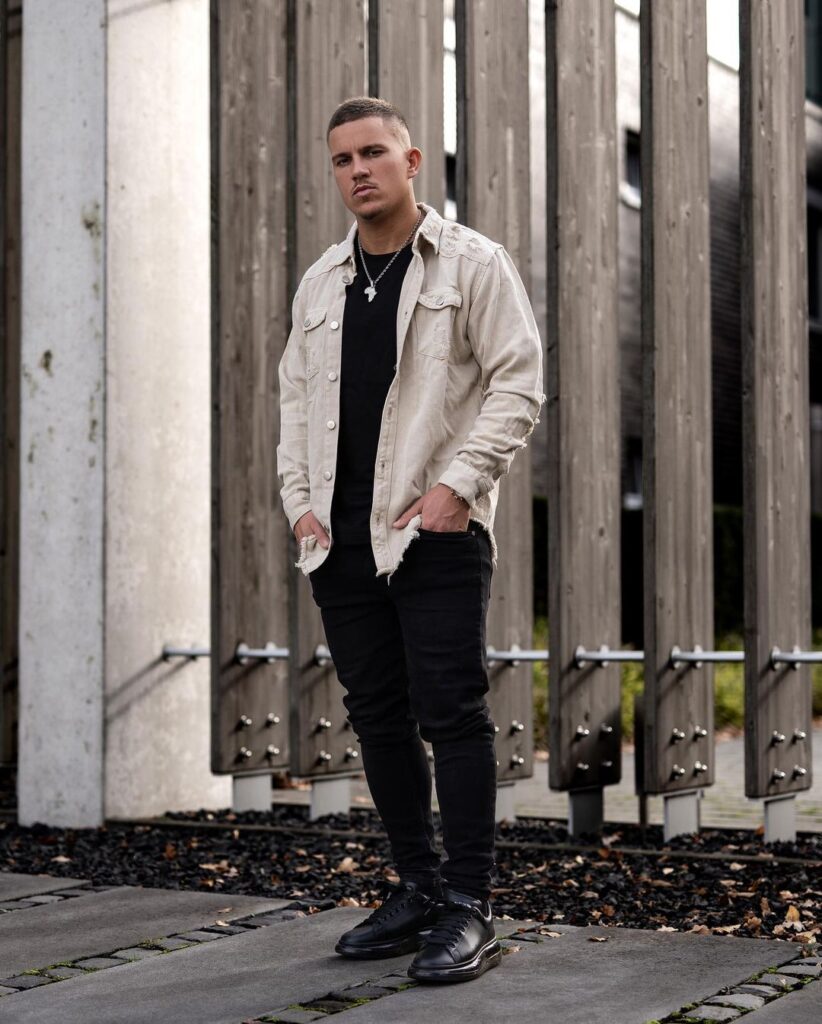 Frequently Asked Questions
Q: Is a movie date casual?
Ans: Movie dates are all about being smart and casual outfits. However, that doesn't mean that you walk into the cinema with yesterday's clothes and uncombed hair, reflecting the notion that you just came out of bed. This has to be avoided at all costs. The formal outfit doesn't fit into the cinema date's concept too. So, keep it off the cinema outfits list unless you rush to the cinema directly from an official meeting.
Q: How should a man dress for a movie date?
Ans: Wear an outfit which is both elegant and comfortable. Dark jeans, a nice pair of chinos, a button-down shirt, a polo shirt and t-shirts etc will do you good for sure. But, a big NO to football jerseys and tight clothes. Go for trainers or dress shoes according to your outfit but no open-toe shoes. Accessories like watches and crossbody bags are also good options for movie dates.