We've already shared our men's clubbing style guide, but this one is specifically for nightclubs.
Are you gearing up for a night out at the club? Hold on to your party hats because we're about to dive into the dos and don'ts of club night fashion.
Whether you're a seasoned night owl or a clubbing newbie, these style tips will have you looking like the life of the party.
1 – The Sneaker Dilemma: Say No to White Sneakers
We get it – those white sneakers are your go-to casual kicks. But when it comes to club nights, they're a recipe for disaster.
The dance floor can be a minefield for your pristine sneakers. So, before you step onto that floor, consider leaving the white sneakers at home and opt for something sturdier.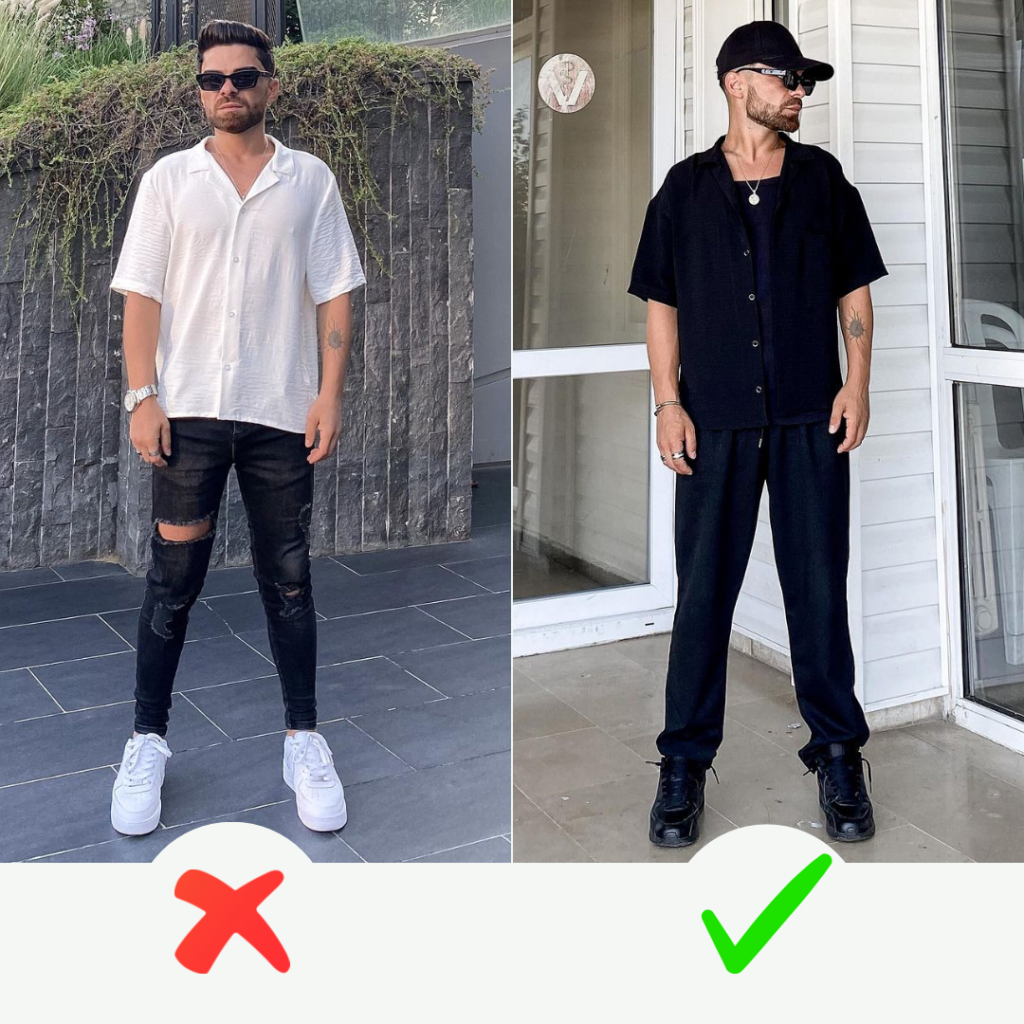 2 – Sweater No More:
Picture this: the music is pumping, and you're moving to the beat. But hold on – your sweaty shirt is clinging to you like a second skin.
Avoid this fashion mishap by ditching the daytime sweater and embracing a sleeker alternative.
Enter the black button-up shirt. It exudes a sophisticated yet ready-to-party vibe that's perfect for the club scene.
Feeling adventurous? Swap it for a textured polo for that extra flair. Here are some of our favourite black outfits.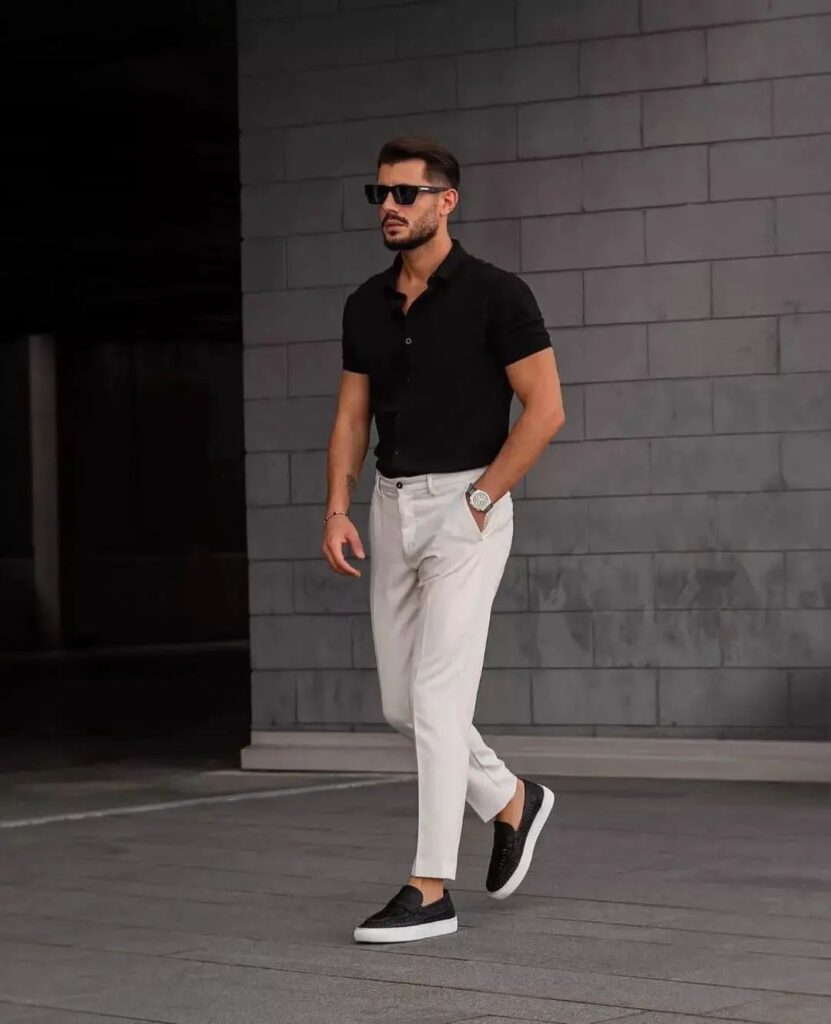 3 – The Power of All Black: A Monochrome Marvel
When in doubt, go black. Black pants are the unsung heroes of club night fashion. They effortlessly complement any top, setting the stage for a stylish ensemble.
But let's talk footwear: boots are your knight in shining armor. Not only do they elevate your look, but they also keep your dance moves going strong without worrying about sneaker casualties.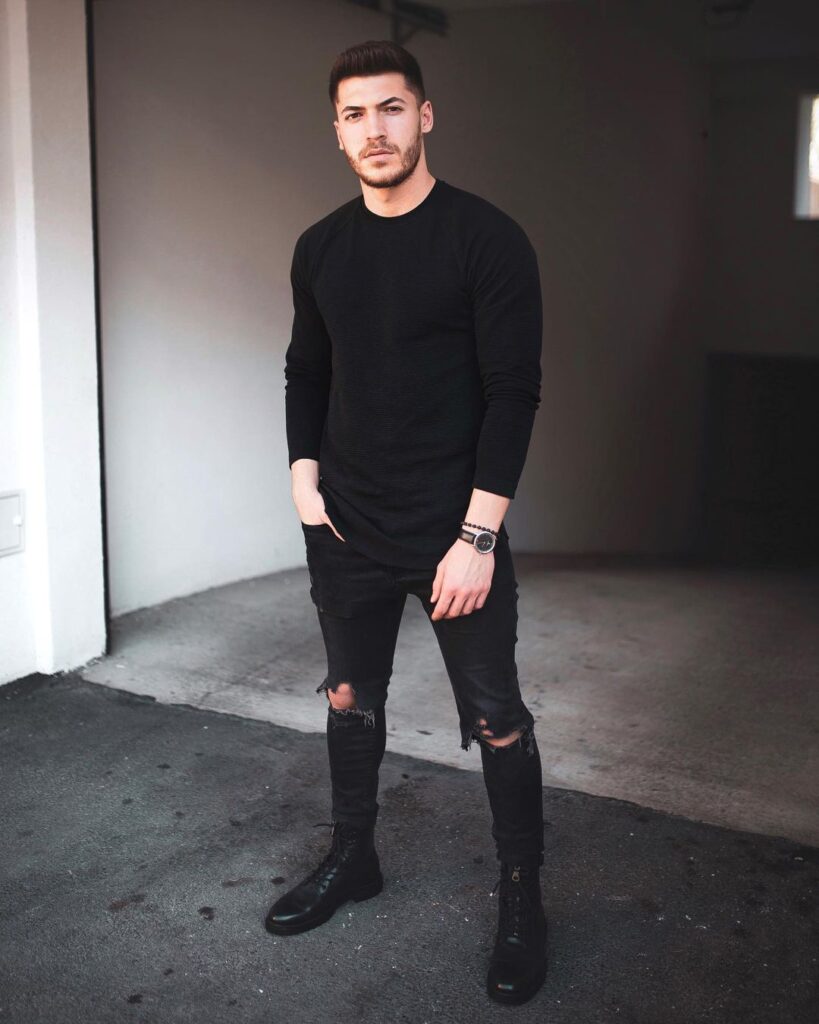 4 – Accessorize to Mesmerize: Elevate Your Ensemble
A killer outfit is all about the details. Don't shy away from accessories – they're your secret weapon.
A statement watch, a tasteful bracelet, or a subtle chain can transform your look from ordinary to extraordinary.
These understated touches speak volumes about your style game.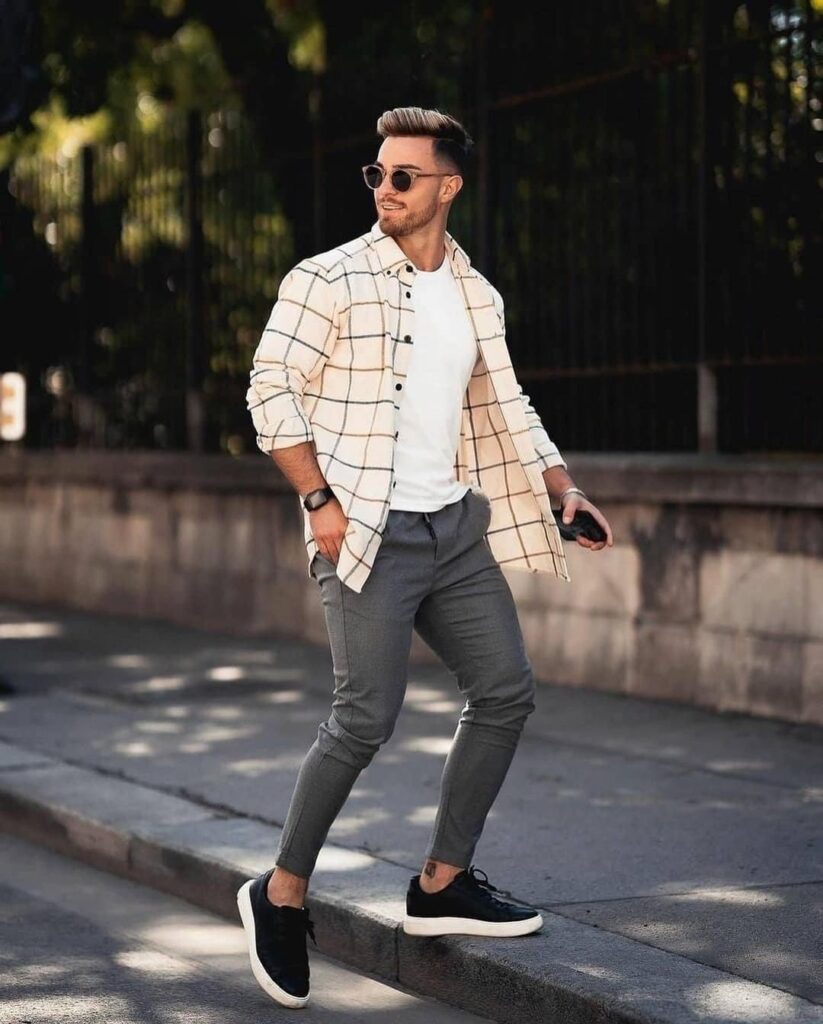 5 – Beyond the Basics: Adding a Splash of Color
While black-on-black is a classic choice, there's room for experimentation.
If you're looking to stand out or break away from the monotony, consider introducing a pop of color.
Opt for a shirt with a cool pattern, like the ones you'll find in the collection from Sandra. It's the perfect way to show off your unique style.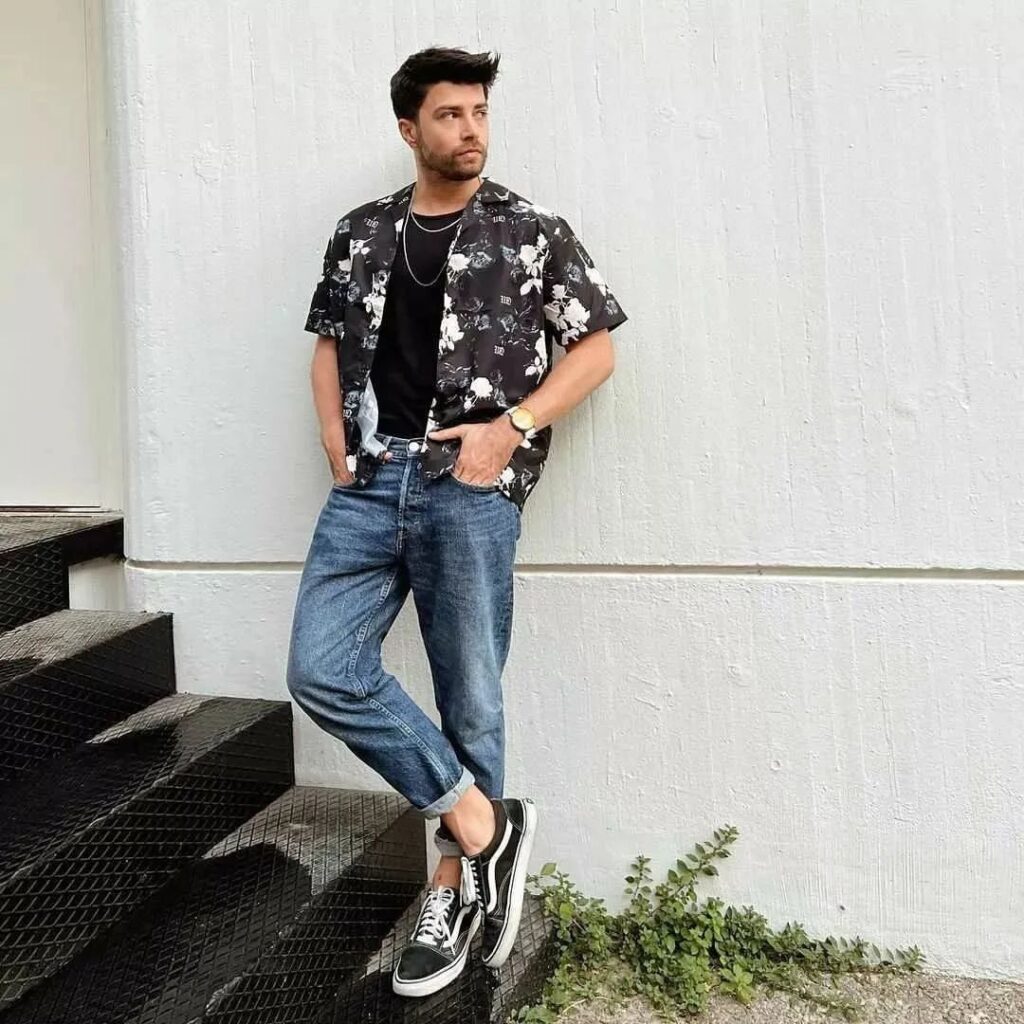 In a nutshell, nailing the perfect club night outfit is about striking the balance between style and comfort.
Say goodbye to white sneakers, embrace the power of all black, and don't forget to accessorize like a pro.
Your scent and freshness should be on point, and a touch of color can truly set you apart.
So, as you step onto the dance floor, let your style be the spotlight of the night.