How To Style Male Check Shirts – A check shirt is a staple item in a man's wardrobe. It can be worn in a ton of different ways, for both daytime and evening occasions. It comes in a host of different colours and can be worn in cotton during summers, and flannel or fleece during winters.
This is why it is important for men to know how to wear check shirts properly, for superior male fashion and male style.
Male Check Shirts Outfit IDeas
#1. Casual Street Style
Follow Adam Galla's style and wear your check shirt open, with a plain white t-shirt underneath. Pair it with a beanie cap and aviators for a sexy, elusive style.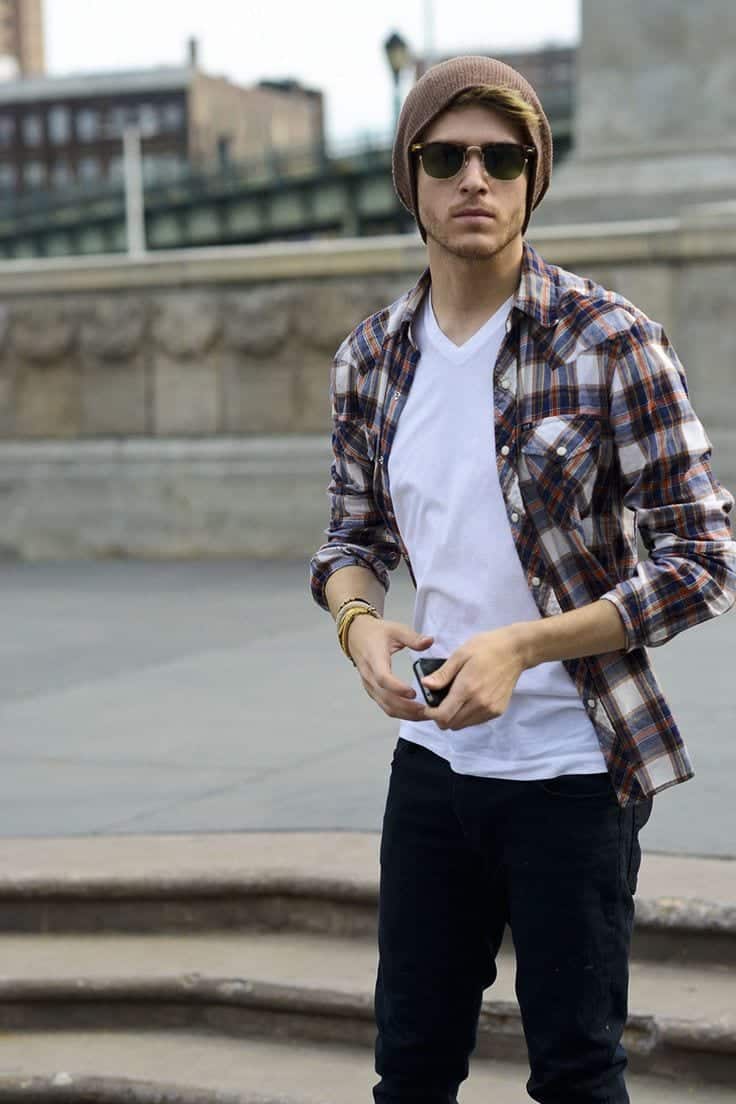 via
#2. Formal, Evening Style
Pair your shirt with a suit, pocket handkerchief and a bow tie and black velvet loafers. Perfect male look for weddings or prom.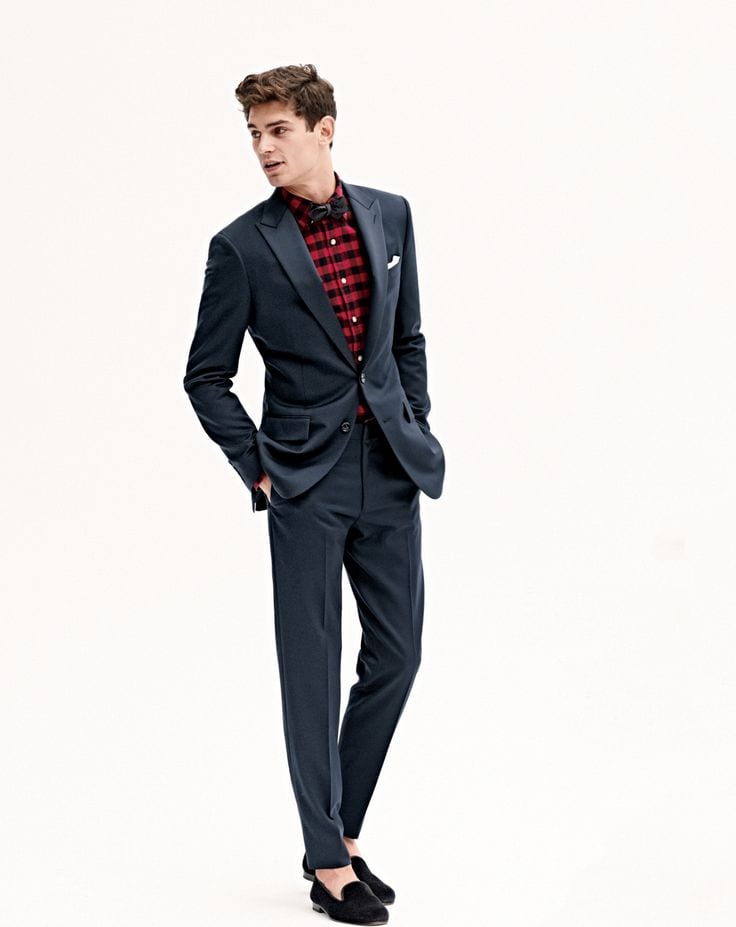 via
#3. Weekend Getaway Style
A green and brown shirt looks great with khakis and a dark brown belt. Enhance the green with green loafers and a brown leather bag, perfect for a fun weekend with the boys.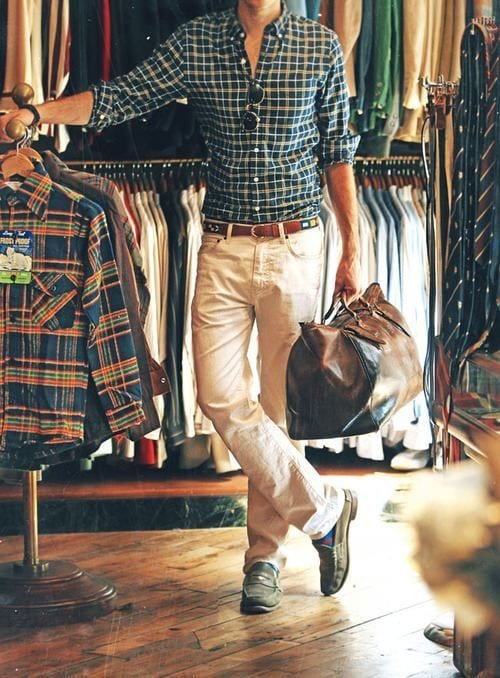 via
#4. With a Preppy Bow Tie
Preppy male style is extremely in right now. So put on your small checked shirt and pair it with a patterned bow tie. Keep the trousers simple, in order to enhance the patterns of your shirt and bow tie.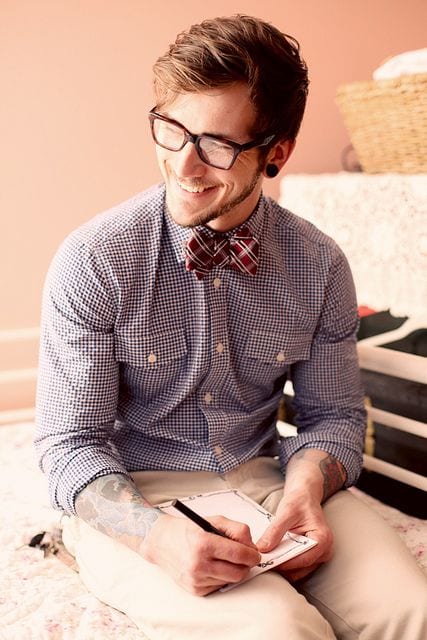 #5. With a Jacket
A parka, jacket or windbreaker looks great paired with a brightly coloured checked shirt. This adds vibrancy and color to an otherwise boring outfit.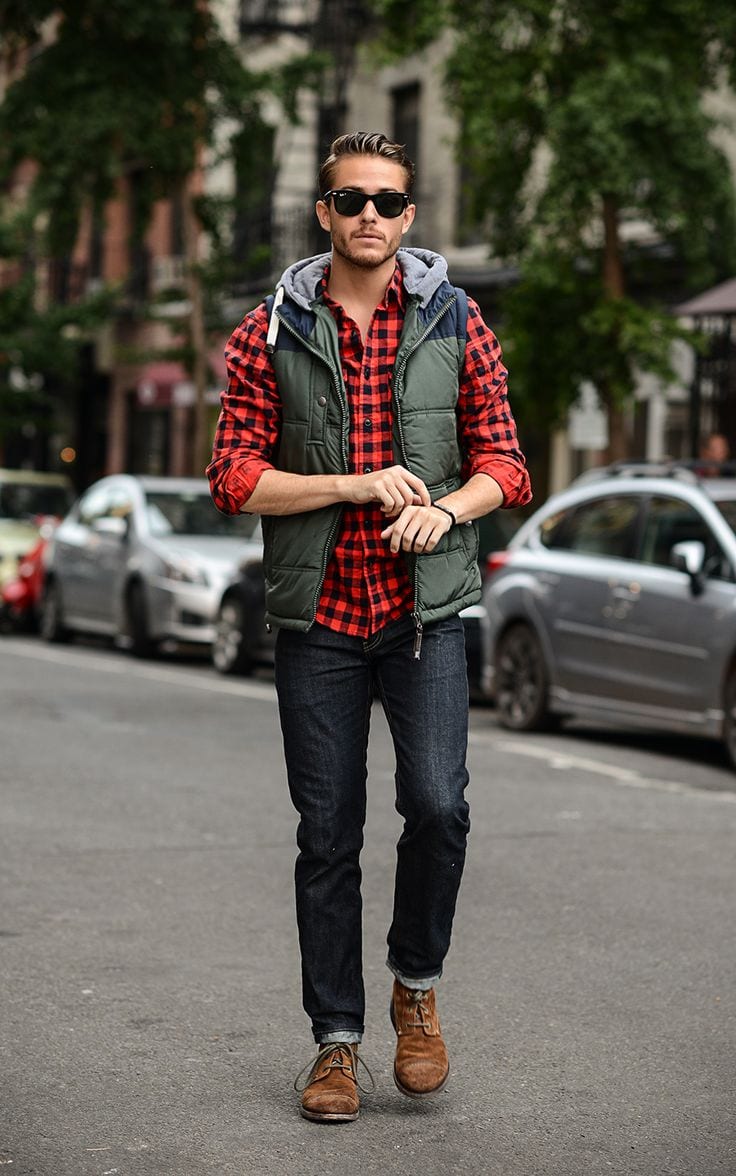 via
#6. With A Leather Jacket and Woollen Hoodie- Layer it on this winter, with a leather jacket, a woollen hoodie and a checked shirt in between. This not only adds warmth, but gives some pattern to your look.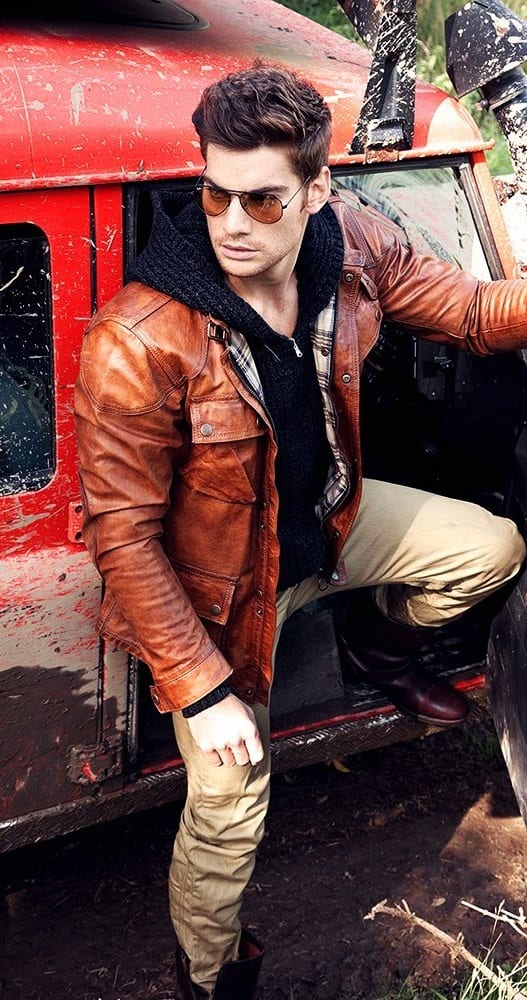 For some more amazing ideas, have a look at [highlight]Men corduroy pants outfits – 15 corduroy men fashion[/highlight]
#7. With Coloured Pants
Make your coloured pants pop with a checked shirt, tie and a buttoned sweater. A fun look for a date or an evening event.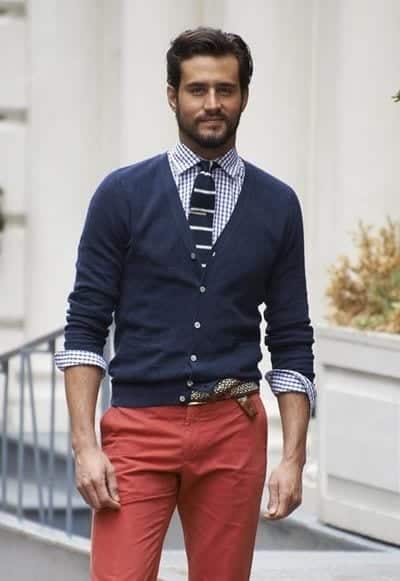 #8. With Bracelets and Leather Loafers
Open the top buttons of your dress shirt, and pair it with a hipster look. To do this, add bracelets, a wooden belt and leather loafers for added sophistication.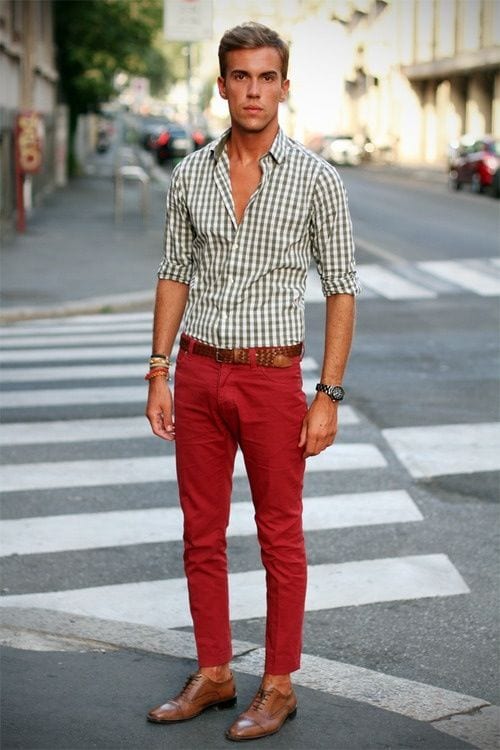 via
#9. With a Waistcoat
A waistcoat looks perfect with a patterned shirt. Keep the waistcoat plain and dark, and add contrasting pants.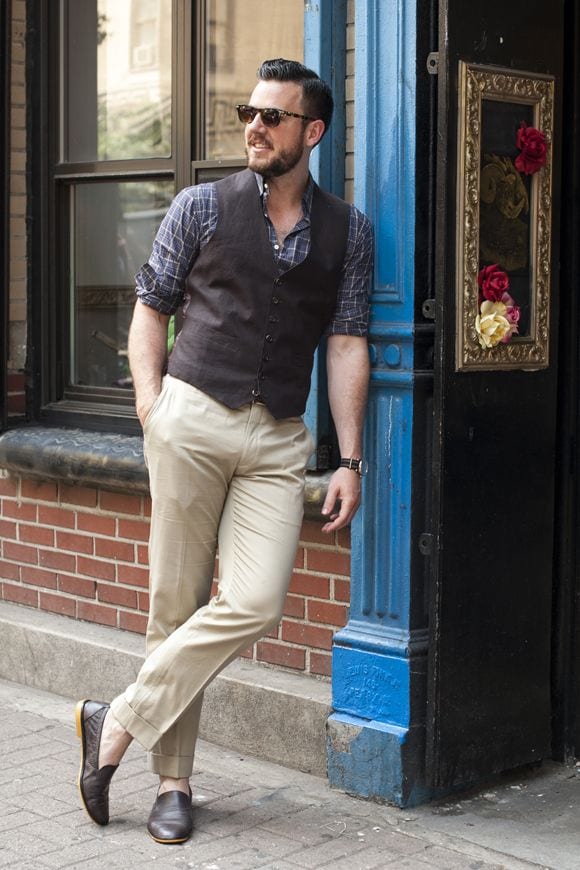 via
#10. With Suspenders
Suspenders add sophistication and style with a checked shirt. This look is perfect for male office attire and professional work fashion.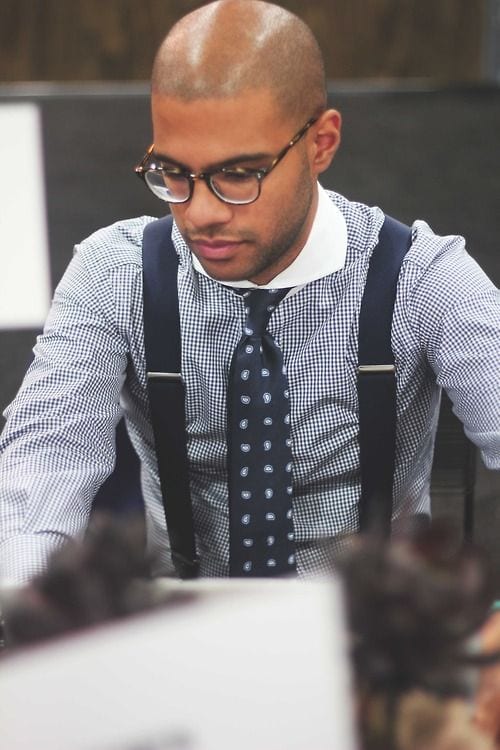 via
#11. With a Sweater
Keep it simple, carefree yet classy by simply putting on a sweater on top of your shirt. The collar will allow the pattern to come through, thus adding a sleek sexy look.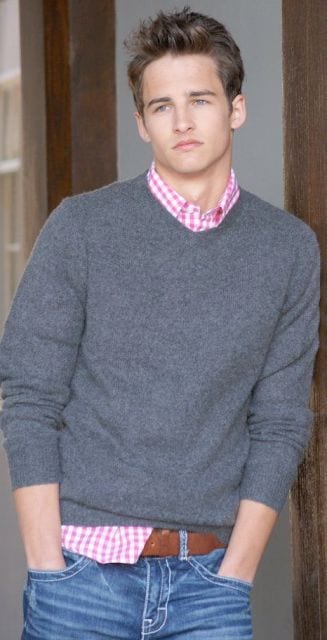 via
#12. David Beckham Style
David Beckham knows how to dress up. Match your tailored pants with your waistcoat, and stick to a stripy or checked shirt. Colour co-ordinate this outfit for perfect style.

via
Also have a look at [highlight]Men's outfits for New year's eve – 18 ideas to dress up on new year[/highlight]
#13. With a Long Coat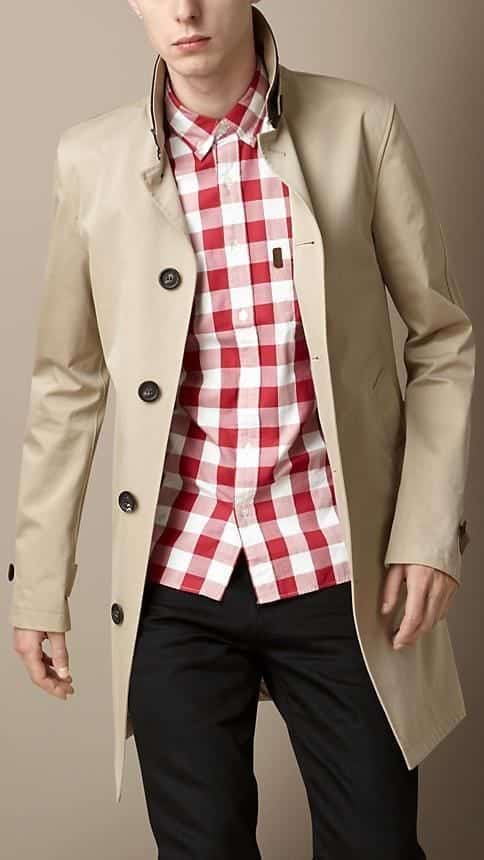 via
#14. With Black Fitted Jeans and a Thick Sweater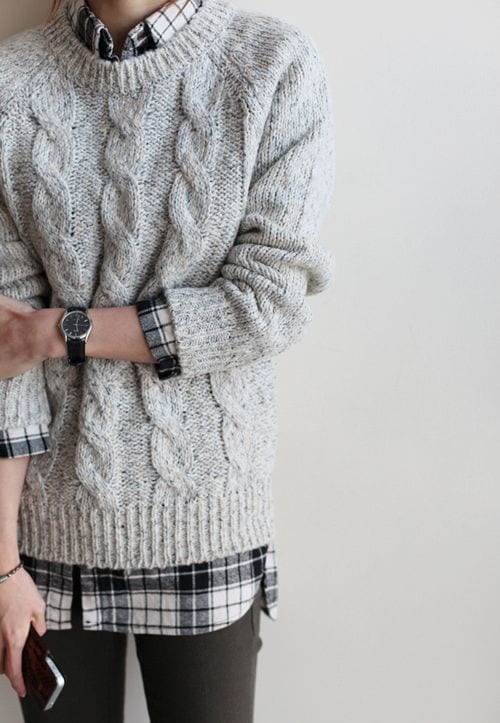 via
#15. With a Black Blazer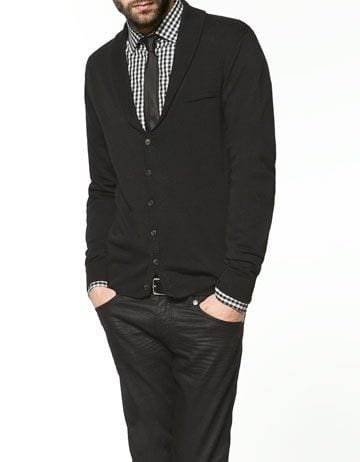 via
#16. With Baggy Jeans and Doc Martins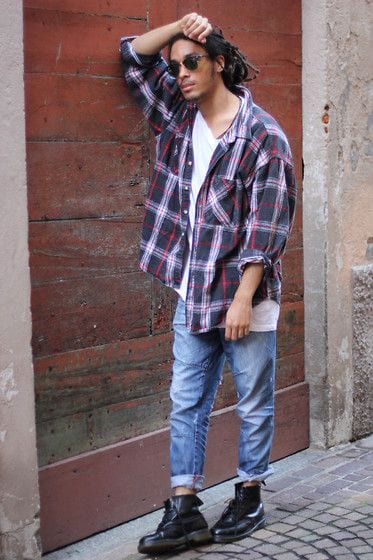 via
Also check out [highlight]Black men hairstyles-25 best hairstyles for black guys[/highlight]