New Year Eve Date Outfit Ideas. This year is almost over, and the most important night of the year is approaching. That's right, New Year's Eve is just around the corner.Do you have any plans for the biggest night of this year? Going for a date? That's definitely the best plan to ever have for this night.
As excited as you may be, you must also be stressed and confused about what to wear as you would want to look your best and enjoy the perfect night with your special one.
What to Wear for a Date on New Year's Night 2018
Choosing your outfit for such an important night can be tricky and challenging. But do not worry, we have the solution for all your problems! We have rounded up the 20 best styles for your date night outfit to impress your partner and be the center of attention. Have a look!
#20 – Gold Sparkly Dress
Sparkles can never go out of fashion. Whether you are going to a club, cocktail party or just hanging out, they are the safest option and look absolutely stunning.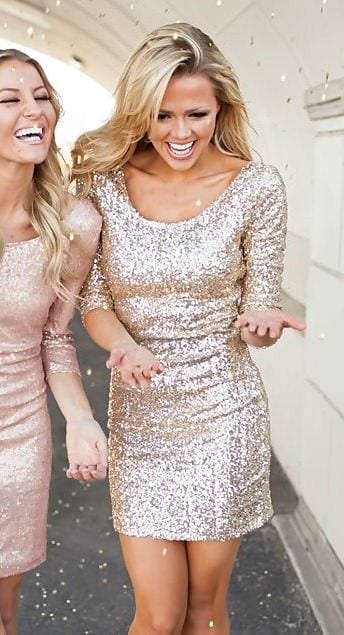 #19 – Elegant Simple Black Dress
Simplicity is the ultimate sophistication. Work your magic just by wearing a black dress for a hot and sophisticated look. If you're planning to just stay at home with your guy or even stay at his place, this is the outfit you want.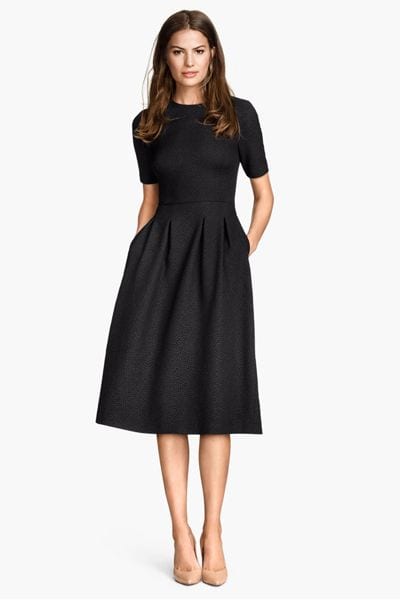 Source
If you too are a lover of black outfits like us then do check out [highlight]25 celebrities all black outfit styles for fall to copy[/highlight].
#18 – Faux Fur Jacket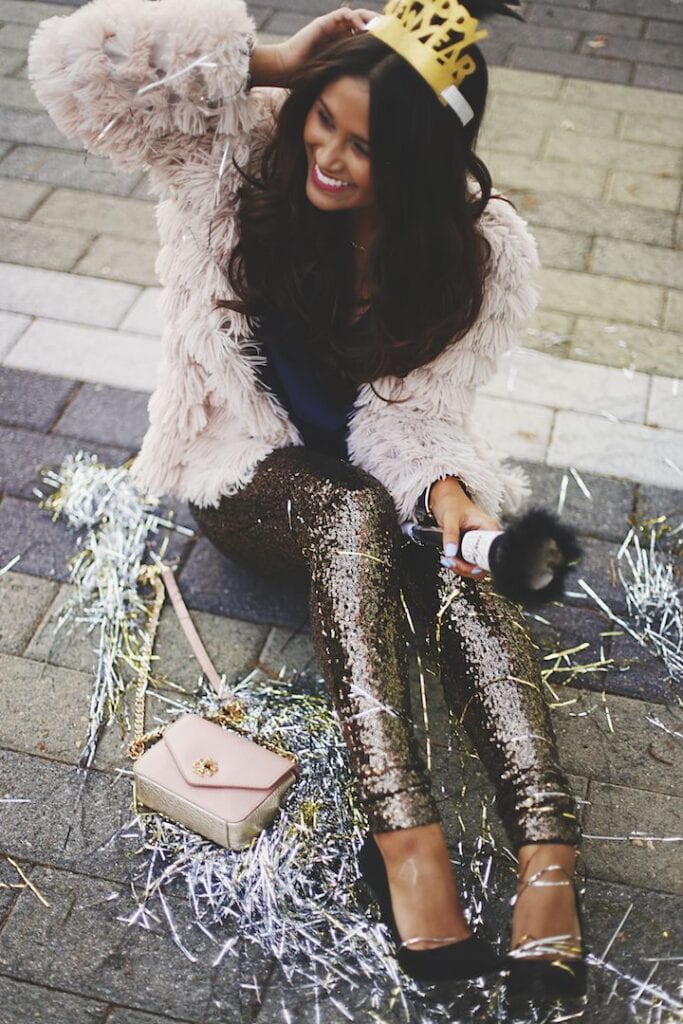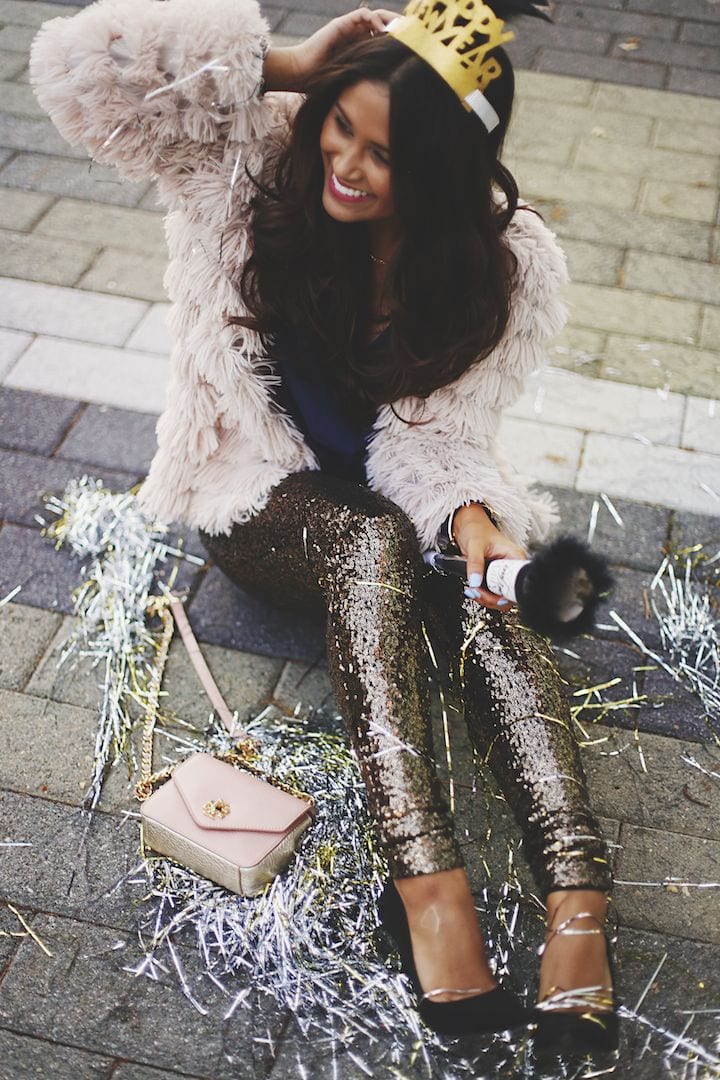 #17 – Black Blazer Over White Collared Shirt
2017 will be the year of glitz and glam so kick start the year by adding sequin and glittery outfits to your wardrobe and how sexy is this look to start with!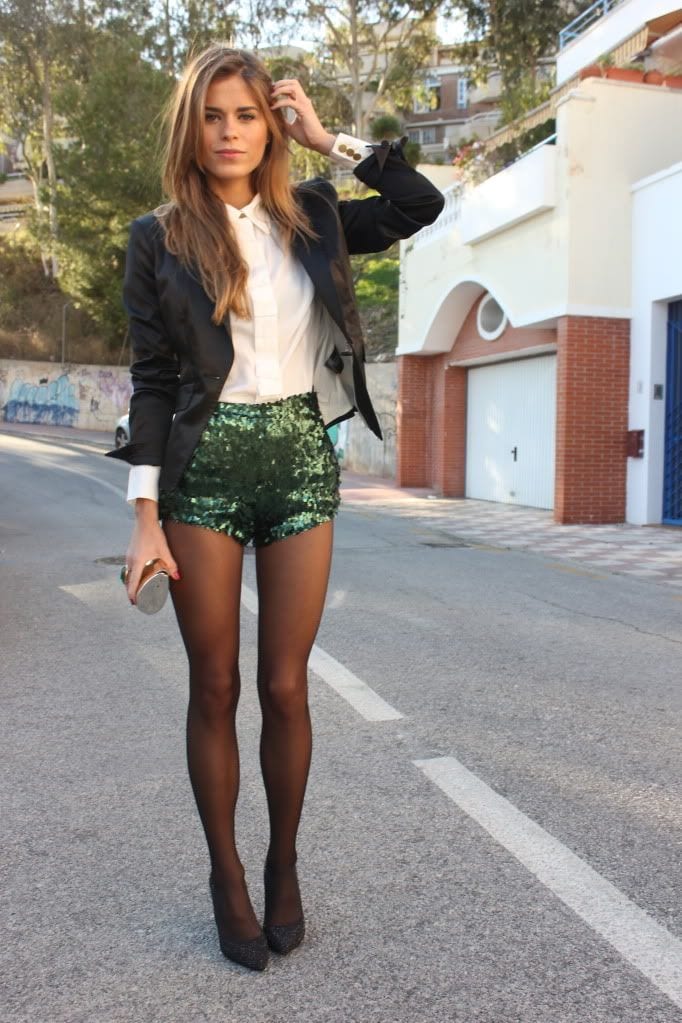 Source
#16 – Sequin Maxi For Glamorous Look
Maxi skirt or maxi dresses, both are perfect for girls who like to be noticed.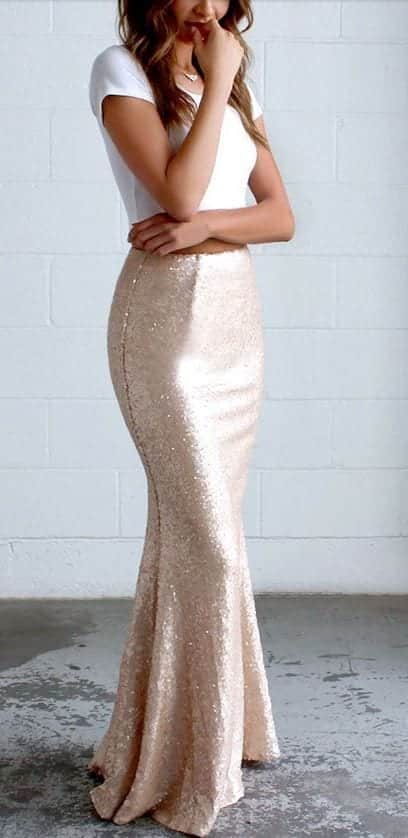 Source
#15 – Tulle Skirt For Chic Look
#14 – Leather Dress For Unique Look
What better way to attract your date than showing off some legs. If you think you'll feel too cold in this, add black tights and it'll be equally good. Add on some nice metallic heels and it'll be the perfect party dress. If you love wearing leather as much as I do, then you need to check out these Leather Skirt Outfit Ideas; 20 Ways to Wear Leather Skirts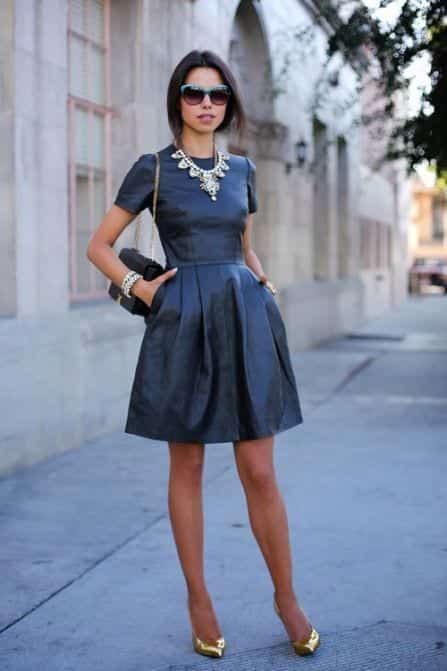 #13 – Fancy Gown For A Formal Look
Every guy loves the color black so if you're dressing to impress, this is the color to go for. For some celebrity style inspiration and tips, check out 25 Celebrities All Black outfits Styles for Fall to Copy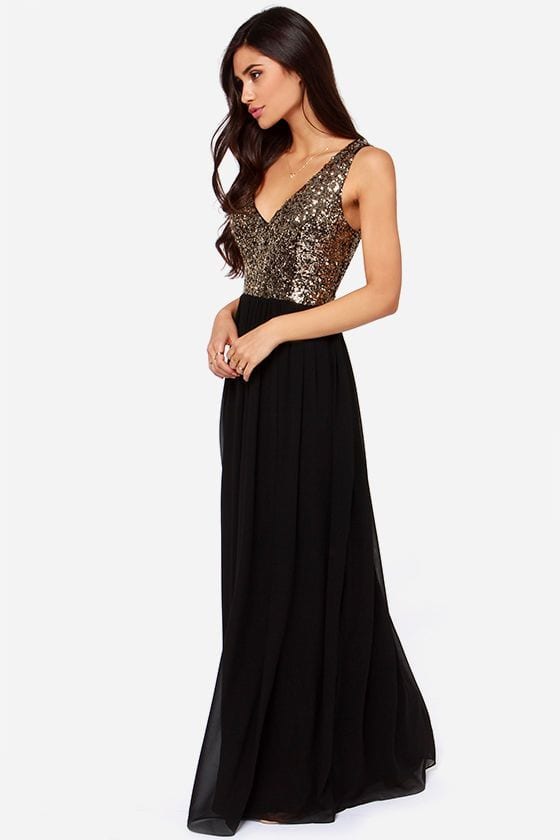 #12 – Leather Jacket With Sequin Pants
We absolutely adore the trend of matching the color of the shoes to the color of the pants you wear. So if you're going for silver sequence pants, either go for matching sequence shoes or just silver shoes. Pointed pump heels would be the best undoubtedly.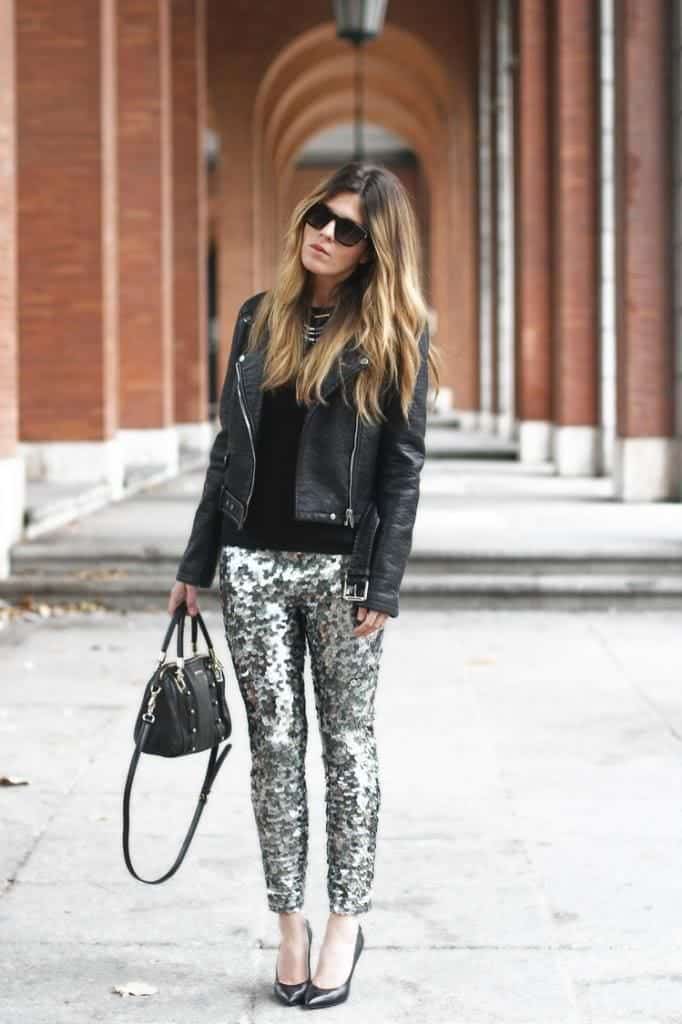 #11 – Statement Shirt
Express yourself with these super cool statement shirts. It can be a graphic or text, and it will sure attract your partner's attention.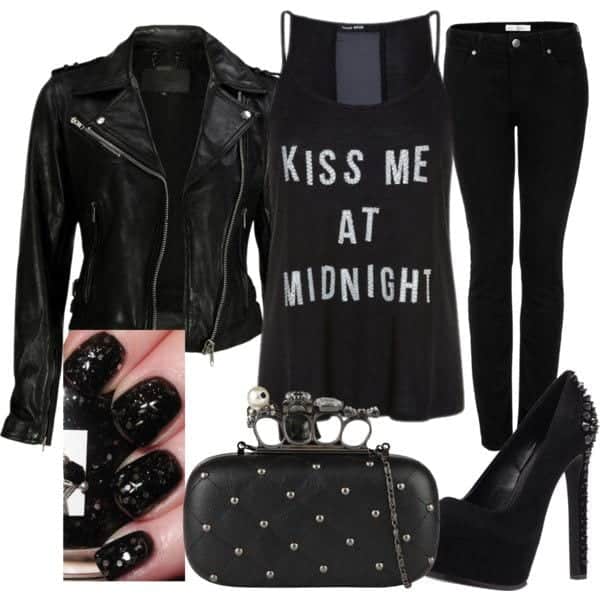 Source
Step by Step Video Tutorial for New Year Date Outfit
#10 – Long Evening Dress
For a sophisticated look, wear a long gown with matching accessories. If you're going on a fancy dinner, this is the look to go for and your guy just won't be able to take his eyes off you.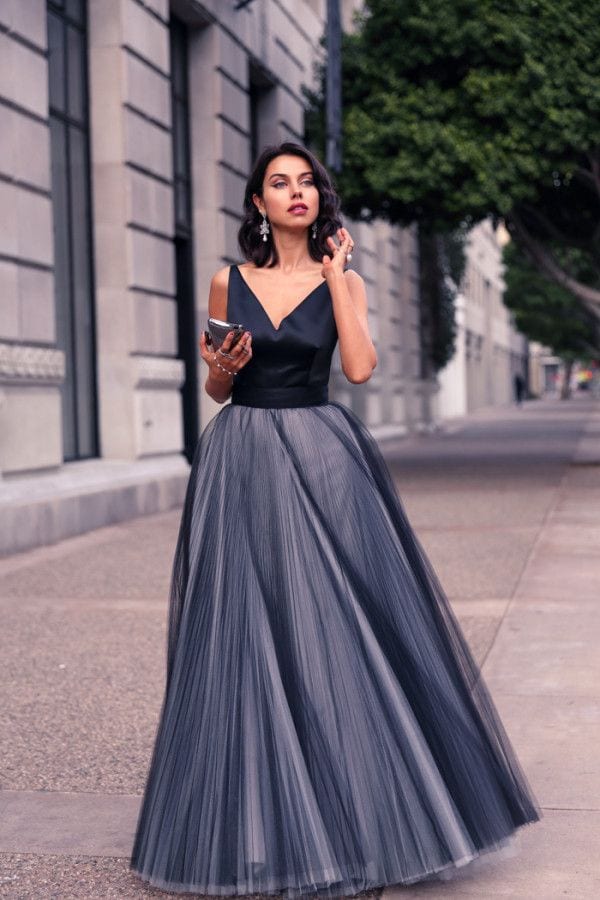 Source
#9 – Metallic Romper For Night Parties
There are just so many different textures and prints out there and we want our girls to try them all! If you haven't tried metallic outfits yet then believe me, they are worth trying, especially if you're planning to party with your favorite person on New Year's Night.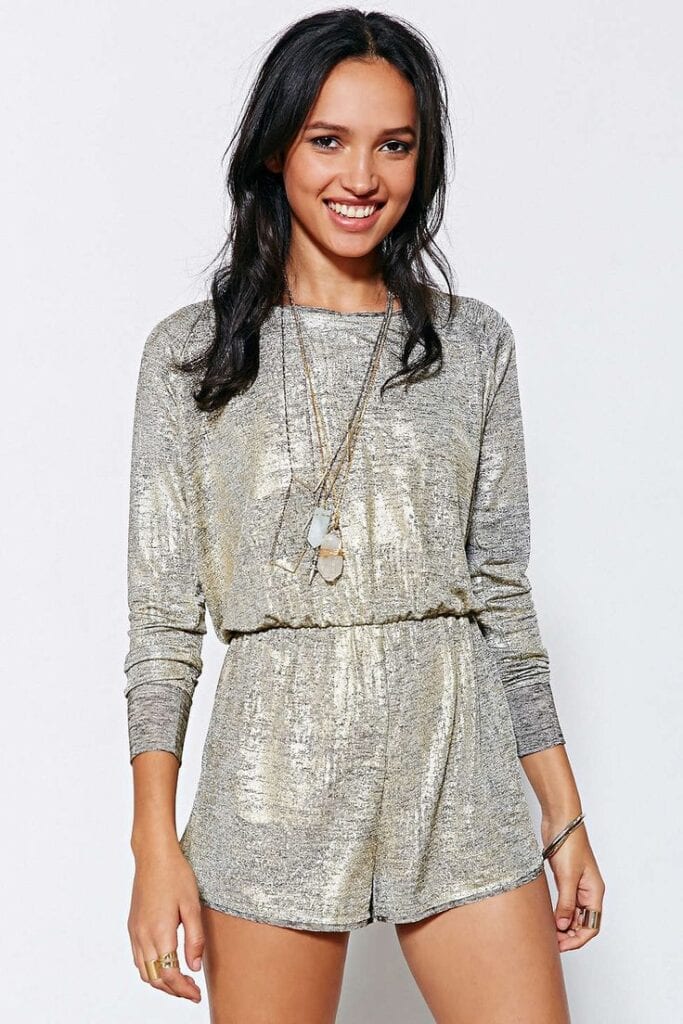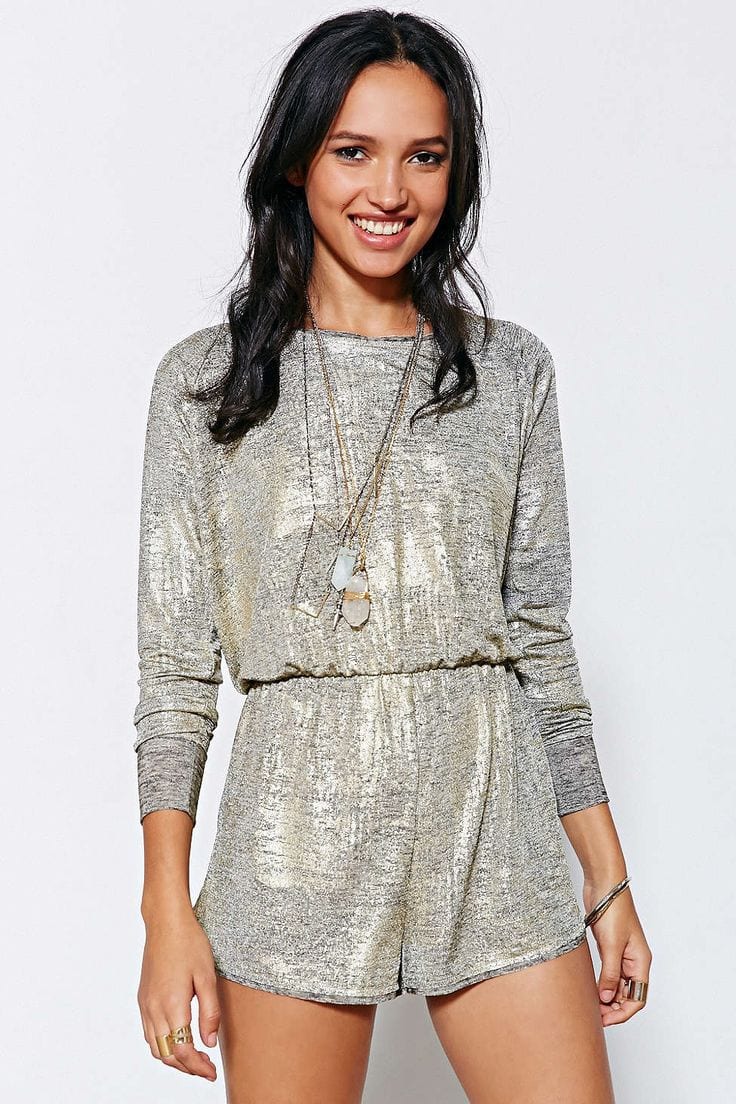 Source
#8 – Long Coat With Leggings
You can wear a long bright coat with simple shirt and leggings to stay warm and comfortable and look stylish at the same time.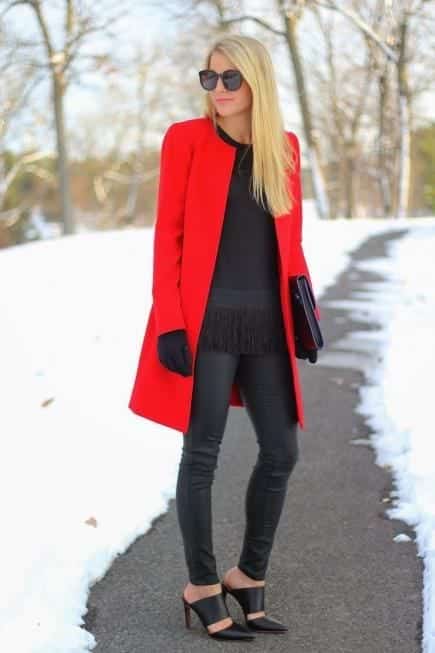 Source
#7 –  Stylish Jumpsuit For Semi-Formal Look
Who says that you can't wear jumpsuit to a date? They look super fashionable and stylish – perfect for semi-formal events. Check out 16 Cute Jumpsuits Outfits; Ideas How to Wear Jumpsuits Rightly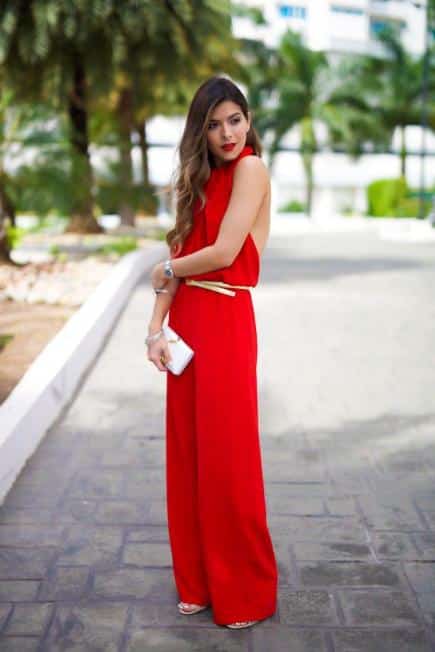 Source
#6 – Jacquard Dress For Funky Look
Another really good looking and warm fabric for date nights. It look really good on adult women in particular.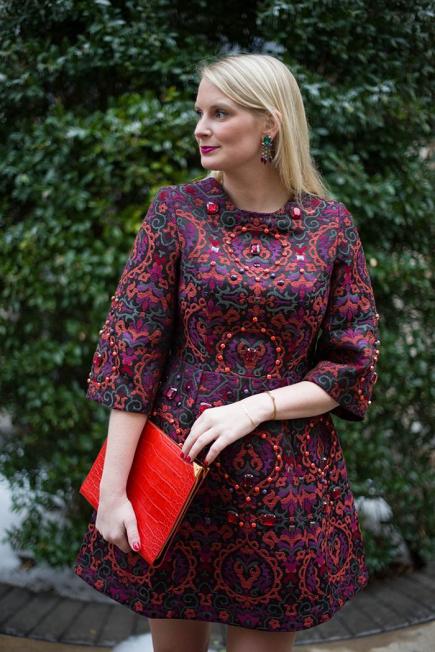 Source
#5- Sheer Panelled Dress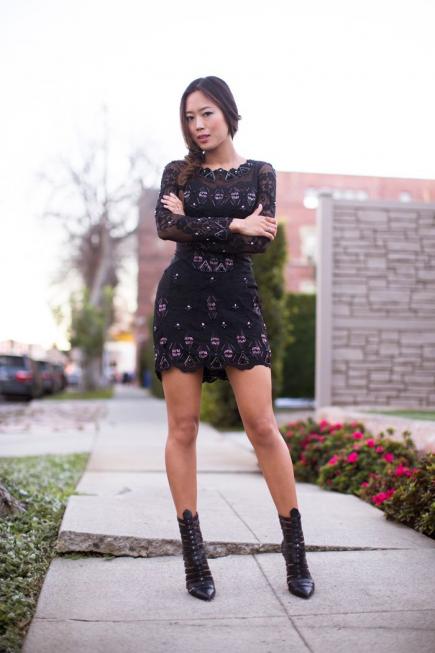 Source
#4 – Glittery Blazer
You can turn any casual outfit into formal wear simply by adding a glittery dazzling blazer and draw all the attention your way. And if you are looking for some cute Christmas outfit ideas for your little one, do have a look at [highlight]10 cute Christmas outfits for babies and toddlers this year[/highlight].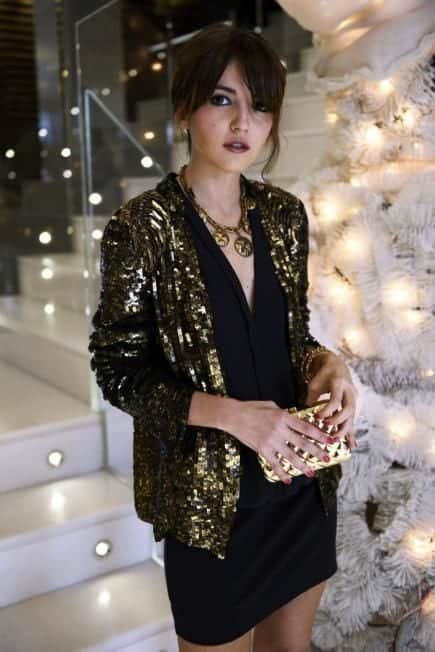 Source
#3 – Velvet Dress For Dinner Date
If you are going to a fancy restaurant or or hotel, go for something in velvet for a classy look.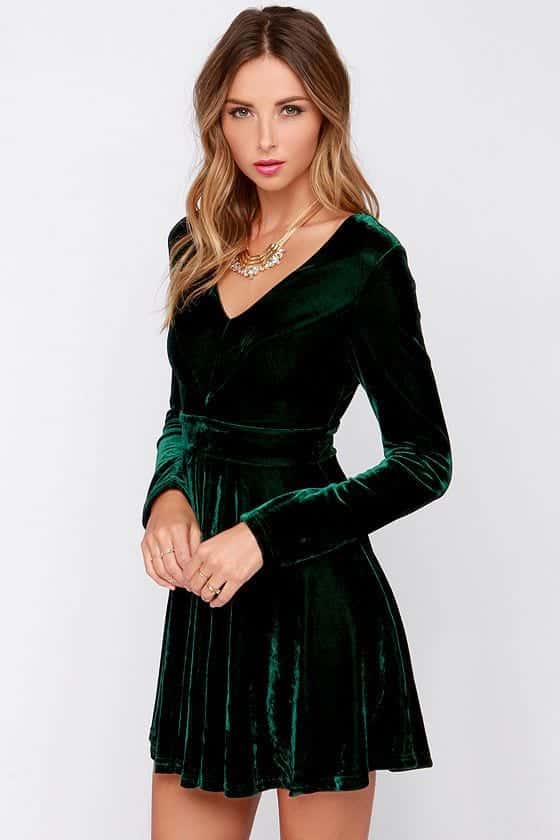 Source
This would also make a fabulous outfit for thanksgiving or Christmas dinners, for some more great ideas, check out [highlight]Christmas party outfits – 20 ways to dress up this Christmas[/highlight]
#2 – Black And Gold
You can never go wrong with black and gold! Choose black dress and heels, and pair them with gold clutch, necklace and other accessories.

Source
#1 – Trendy New Year's Eve Outfit
Impress your date by wearing the most fashionable and in trend outfit this season. You can pair a short glamorous dress with a blazer and accessorise it with statement necklace, clutch and heels.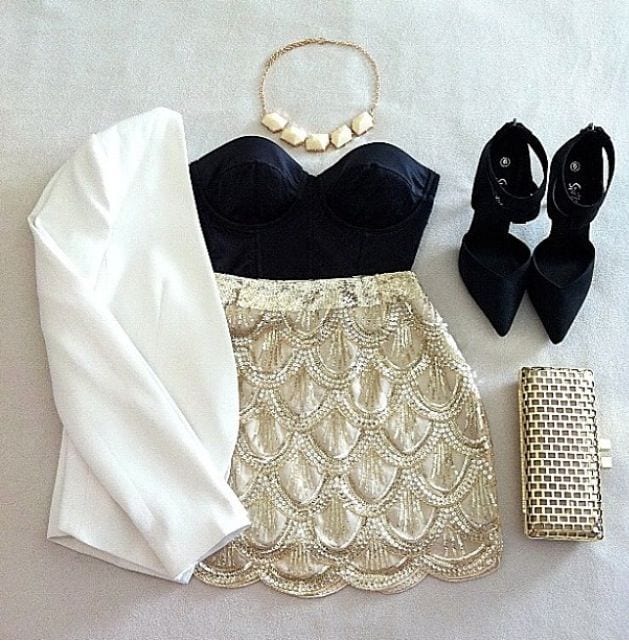 New Year Date Hairstyle
As you might have noticed, for most of the images shown above, the chosen hairstyle was either straight or wavy hair. That's because for New Year date, most girls want an effortless and natural look. Moreover, straight and wavy hair both are the most romantic kind and for some reasons, guys love them most too. So just go for a soft blowout and add a shine spray to make the hair look even more gorgeous.
Pick your favorite style from these 20 tips and ideas for New Year's Eve date. Have a romantic date with your special one and make the most of the night! Let us know your favorite look in the comments.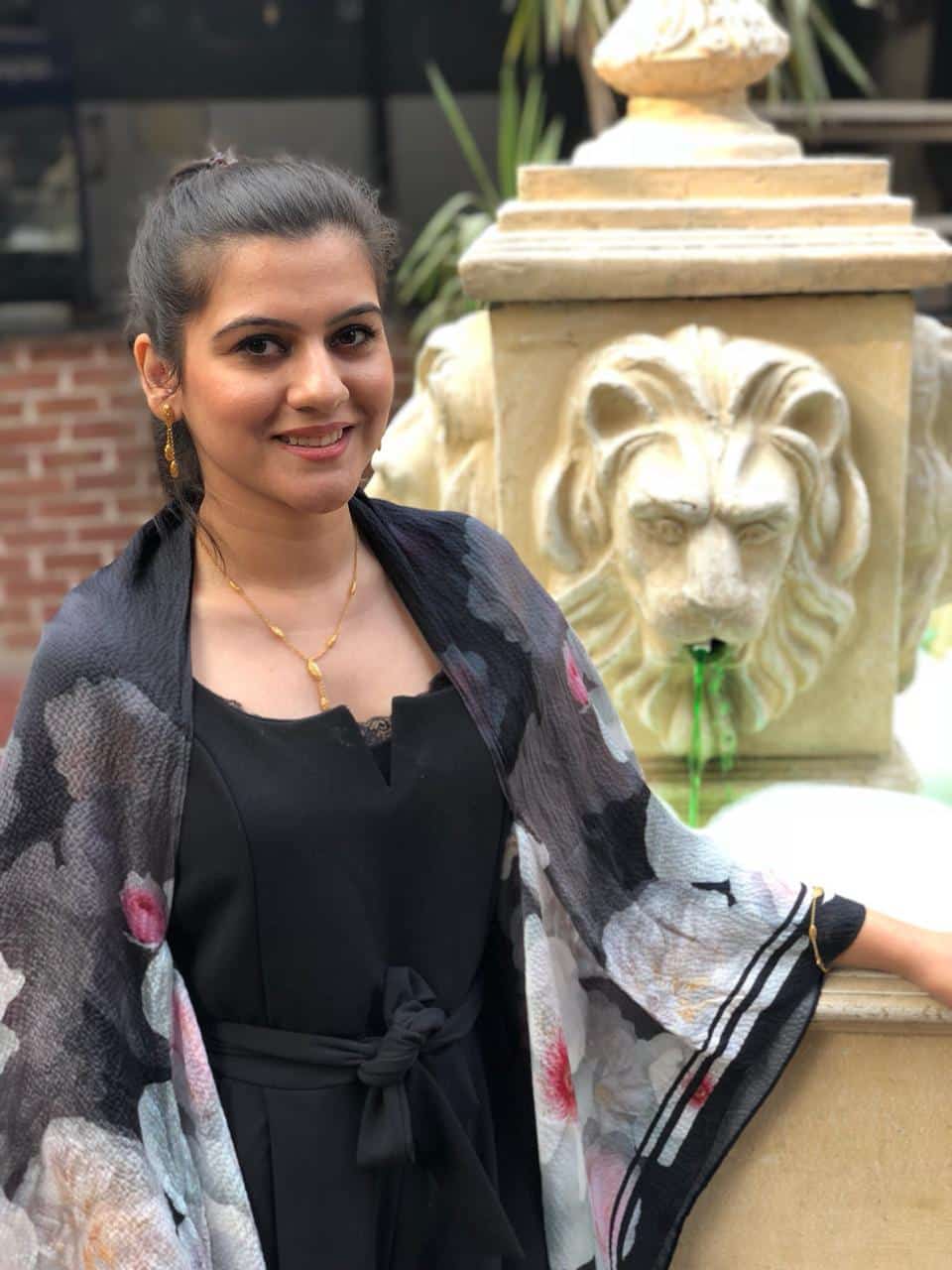 A content writer by the day and a reader by the night – two things that she loves the most. When Zoona isn't writing, she'll either be thinking of what to bake next or where to travel next. When it comes to writing, she has always been a storyteller and one of her short stories was published in 2014 in the Oxford University Press's anthology of contemporary Pakistani short stories, I'll Find My Way.  Her love for fiction writing also drove her to complete a short course on "How Writers Write Fiction," at The University of Iowa. Her other interests include binge-watching Netflix or online gaming.