Plus Size Date Outfits. If you are worry with your size on the date and have no idea what to wear. We will give you the different ideas and ways to dress up for casual date. Here are the the best plus size outfit ideas that will give you the comfort, style and confidence. Definitely it will flaunt your curvy figure in plus size outfits whether you're planning a hot date, an outing or dinner date at home, so set your figure to slay with these on trend plus size outfits for date.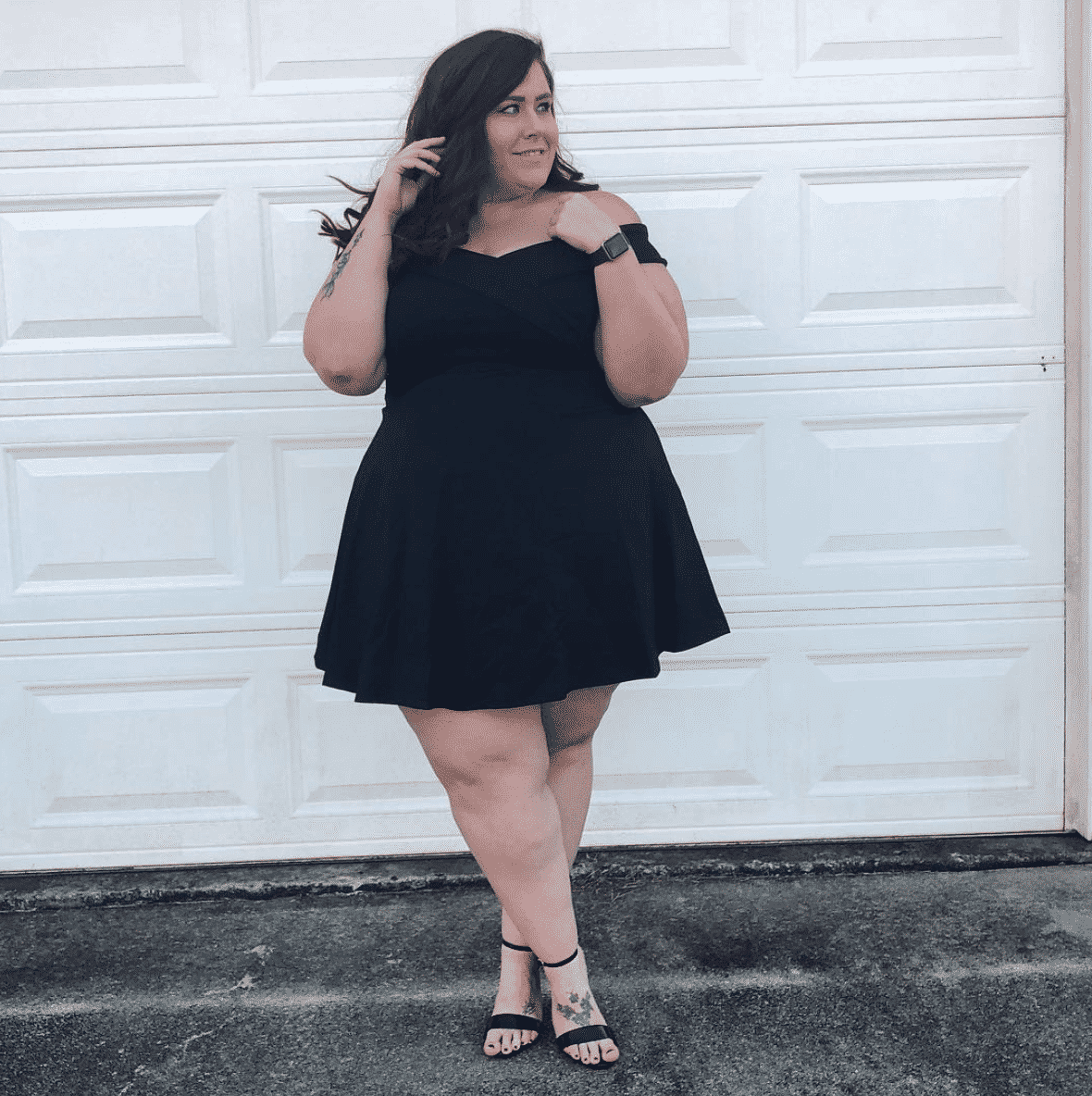 Cute Outfits for First Date for Curvy Ladies
#20- Denim Pants with a Chic Blazer
If you are curvy and wish to look elegant then put on denim pants with a black  T-shirt and a ethnic print blazer. You can accessorize with a necklace and black heels.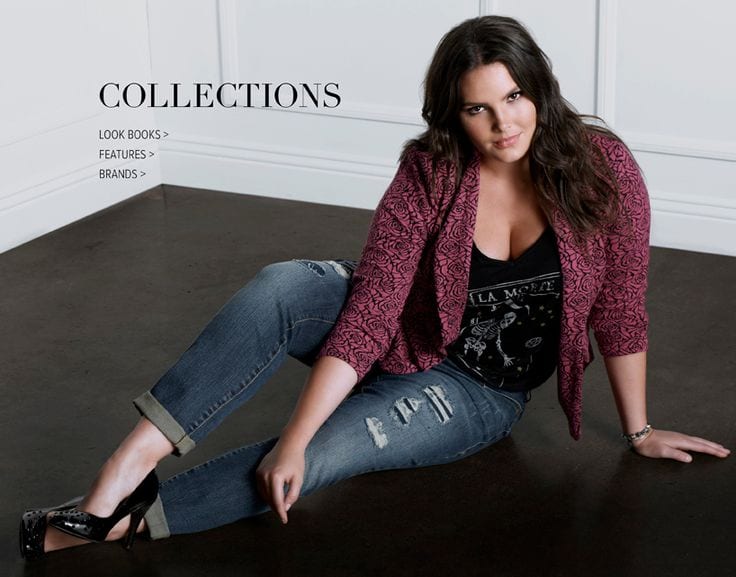 #19- Date Outfits Inspired By Ashley Graham
You cannot think of a better example of someone who adores mastered date-night dressing than gorgeous supermodel Ashley Graham. She blends sleek separates, rocks sexy body-con silhouettes, and tries with daring color to reach a polished look that's never difficult but all the time a showstopper.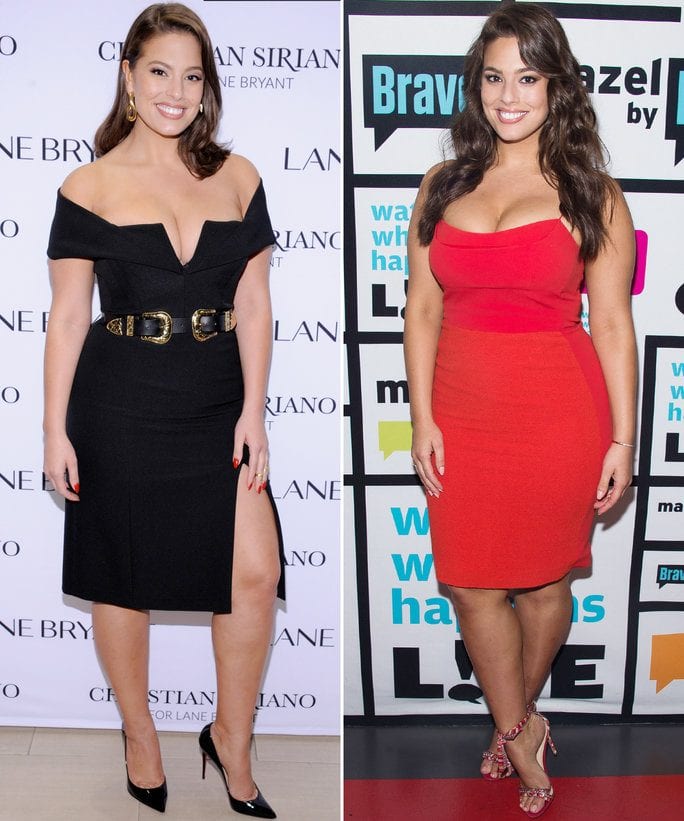 via
#18- Faux-Leather Pencil Skirt- Ashley
It skims your frame by giving a smart and relaxed look.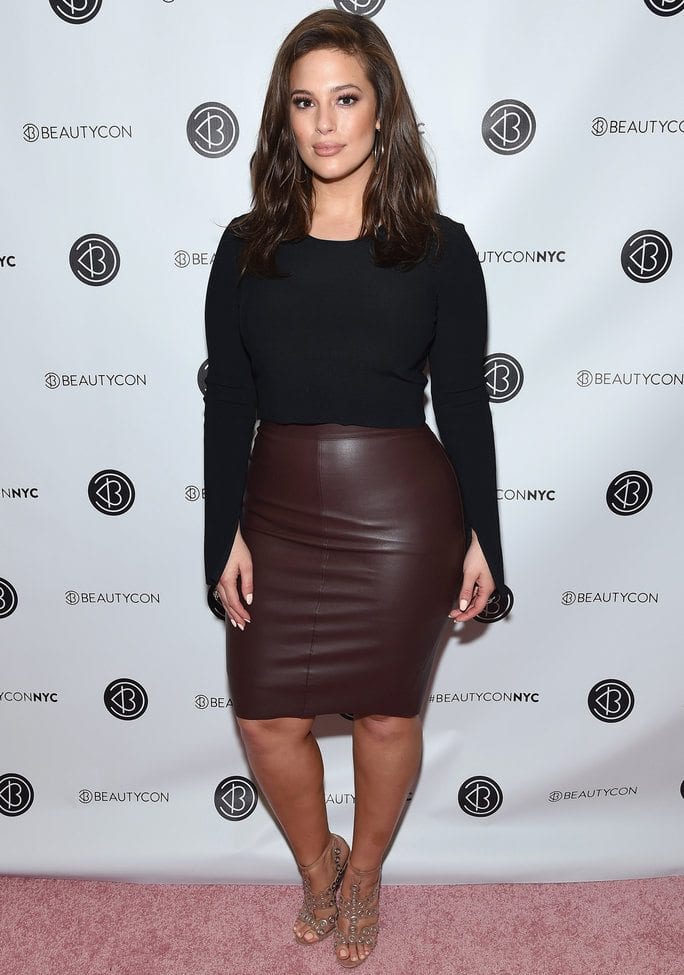 via
#17-  Off The Shoulder- Ashley
Here is an idea that how Graham draws attention to her face and collarbone.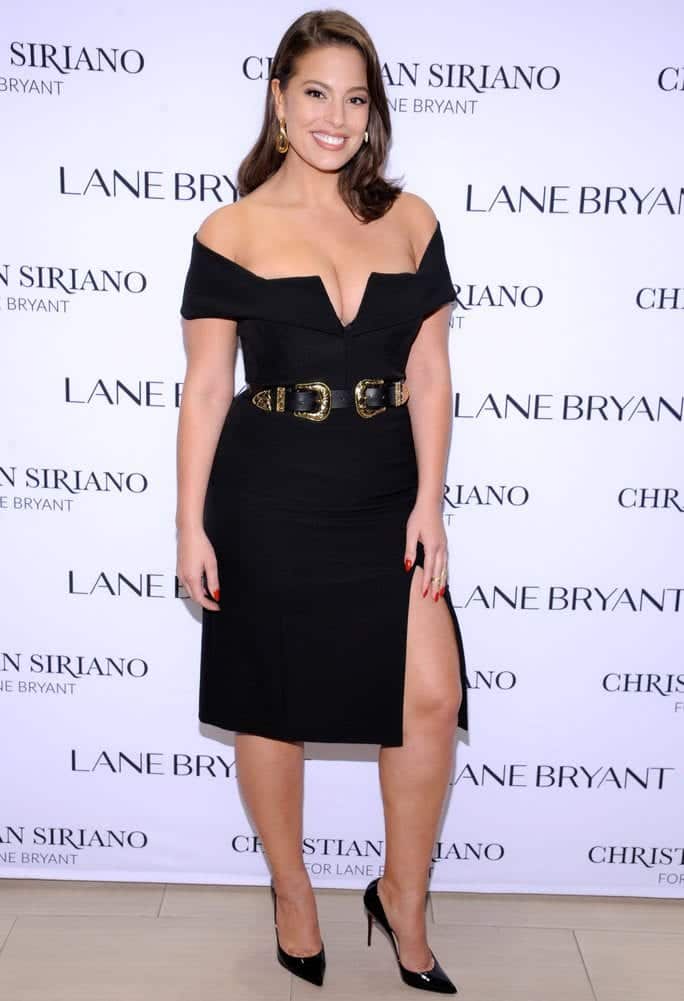 via
#16- Choker- The Hottest Trend
The attached choker is the moment of the pack, exposing the collarbone is just as sexy as showing a little leg.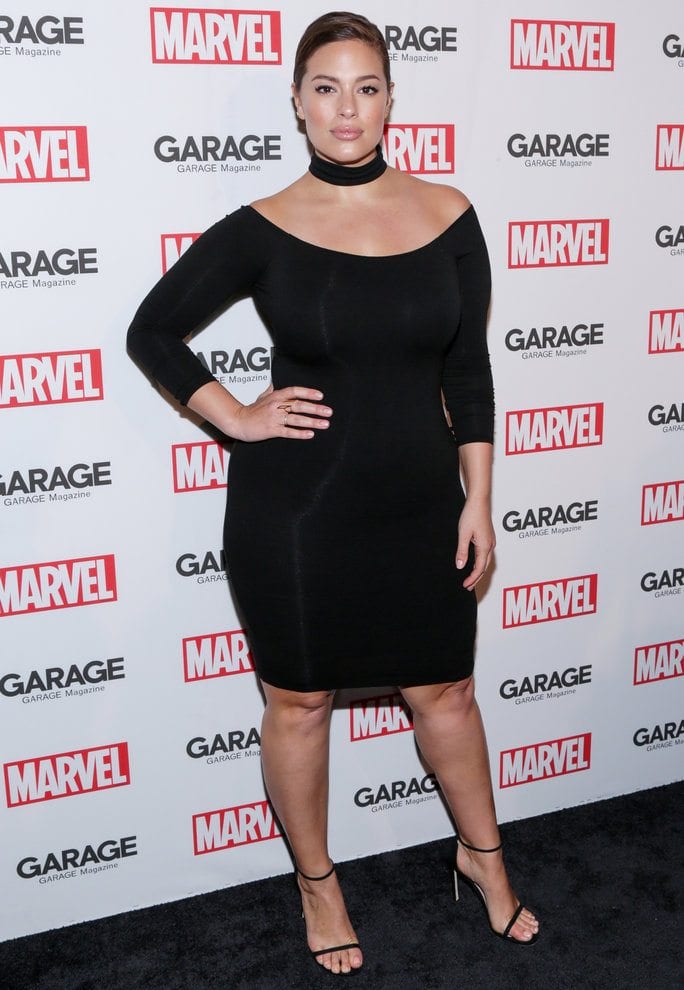 via
#15- Tan/Brown Combo
Brown boots with fitted jeans, tan patterned blouse with matching brown jacket on top can give you the confidence of beautiful women on date.  The blouse, shoes and jacket match greatly.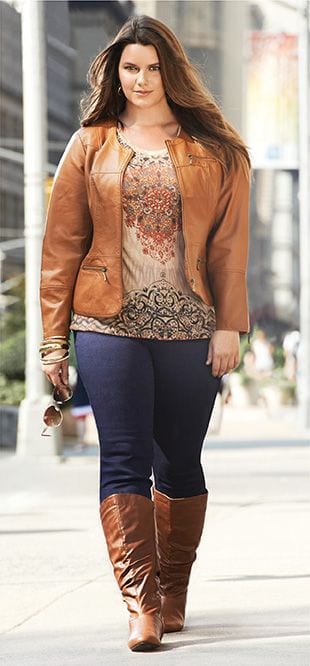 #14- Date outfit for Dark Complexion Women
Flaunt the beauty if you really want to look absolute stunner with red on your date.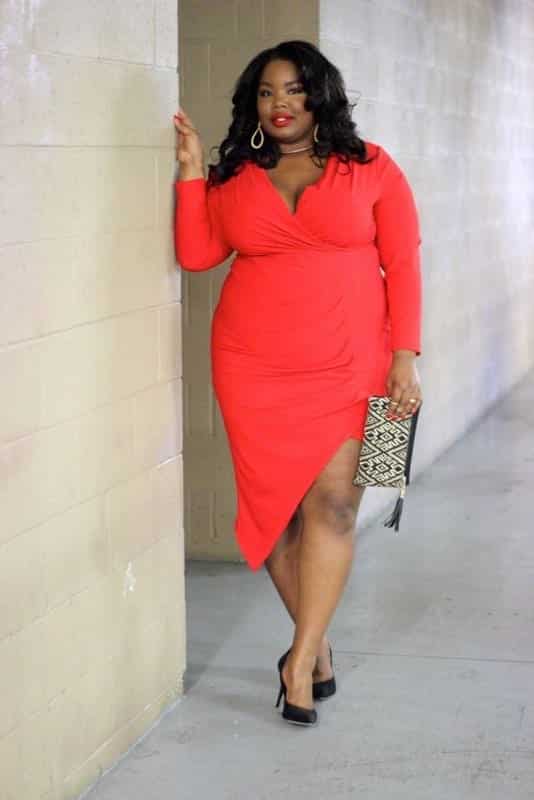 via
#13- Doll Up
This is the most adorable and classic plus size date outfit.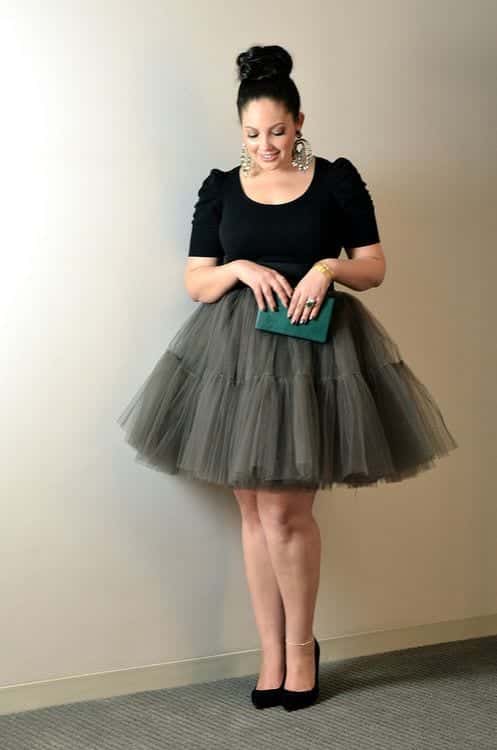 via
#12- Plum Jacket- Curvy Perfection
A jewel-toned plum jacket with pencil skirt is a beautiful way to add color into your date. Wear it skirt or with your favorite jeans.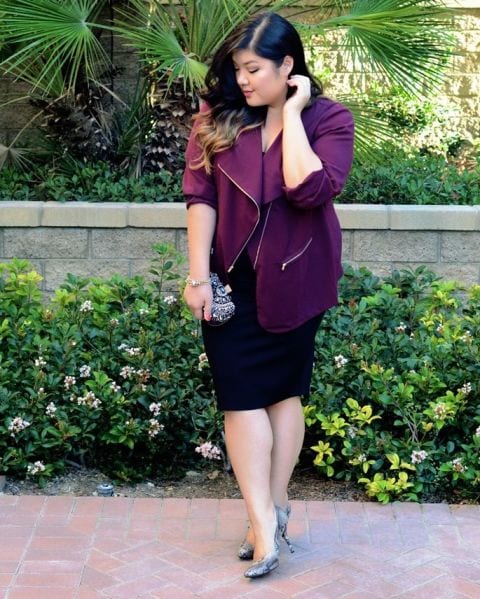 #11- Sequins- A Huge Wow
Don't afraid of sequins if you have curvy figure. The texture and fabric variation with  sexy neckline gives the outfit a huge wow. Red lipstick color can take this outfit to the direction of memorable date.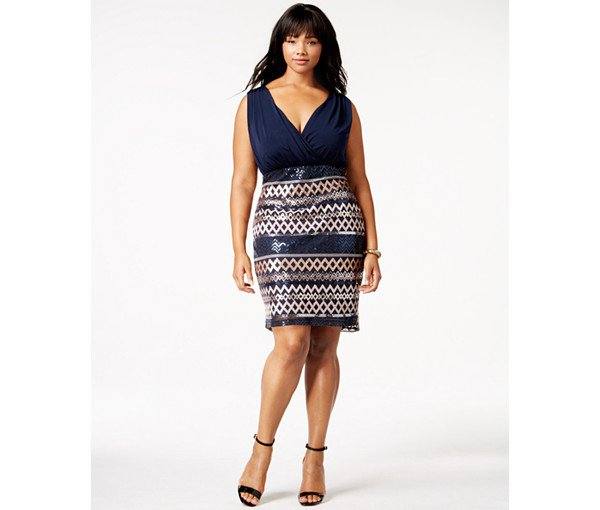 #10- Scarf Print Keyhole Dress
This outfit calls out for perfect date. The black and white tone is a classic evening date look.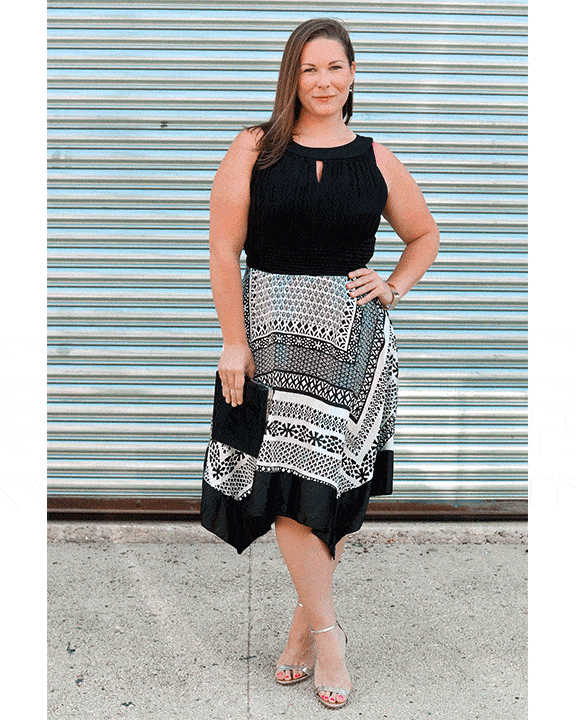 #9- Lace Maxi Dress
It is the perfect outfit on date occasion for curvy girls. the length of the dress is perfect for tall girls. You can go with different interesting colors with metallic shoes.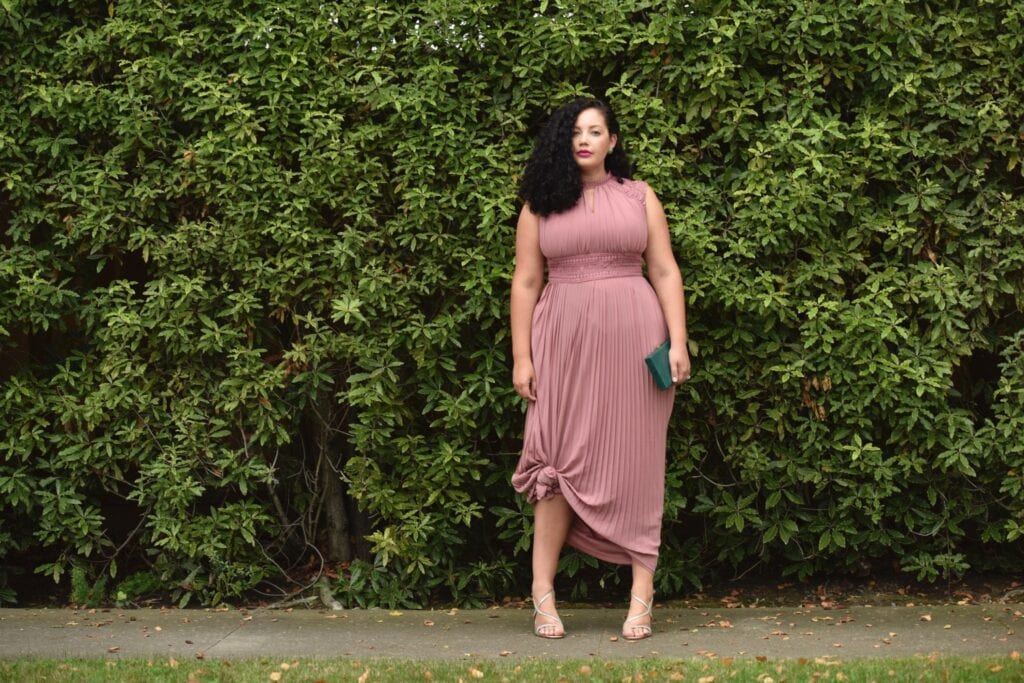 via
#8- Rock On Your Valentine's Day Date
Other than the lace dresses you can embrace nice cuts with your curves to rock on your valentine's day date.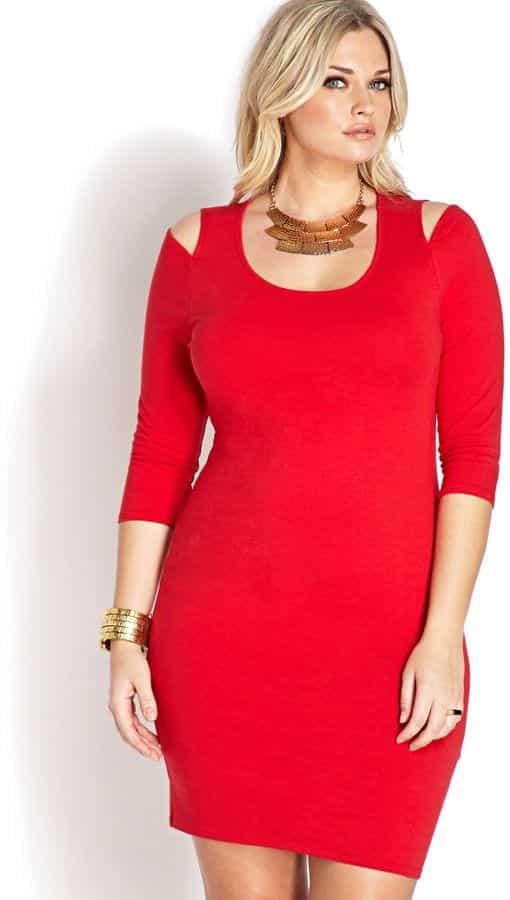 #7- Chic Florals
This V back, defined waist and floral print combo makes for a good statement. Add blue heels  and a simple black clutch and you're good to go.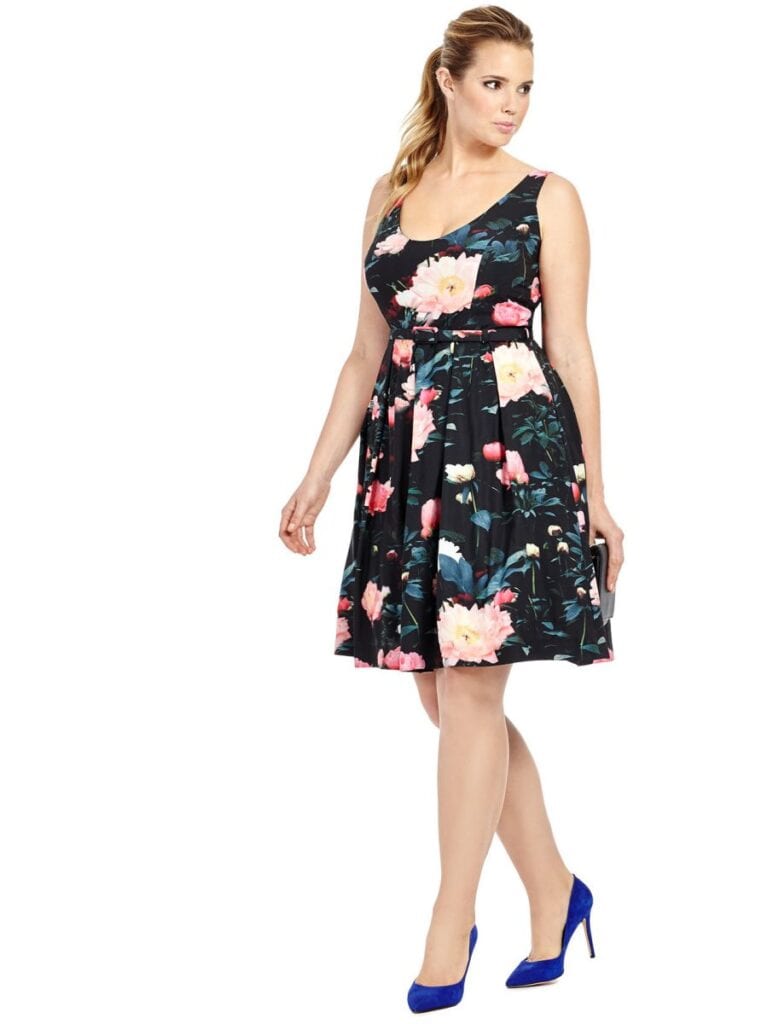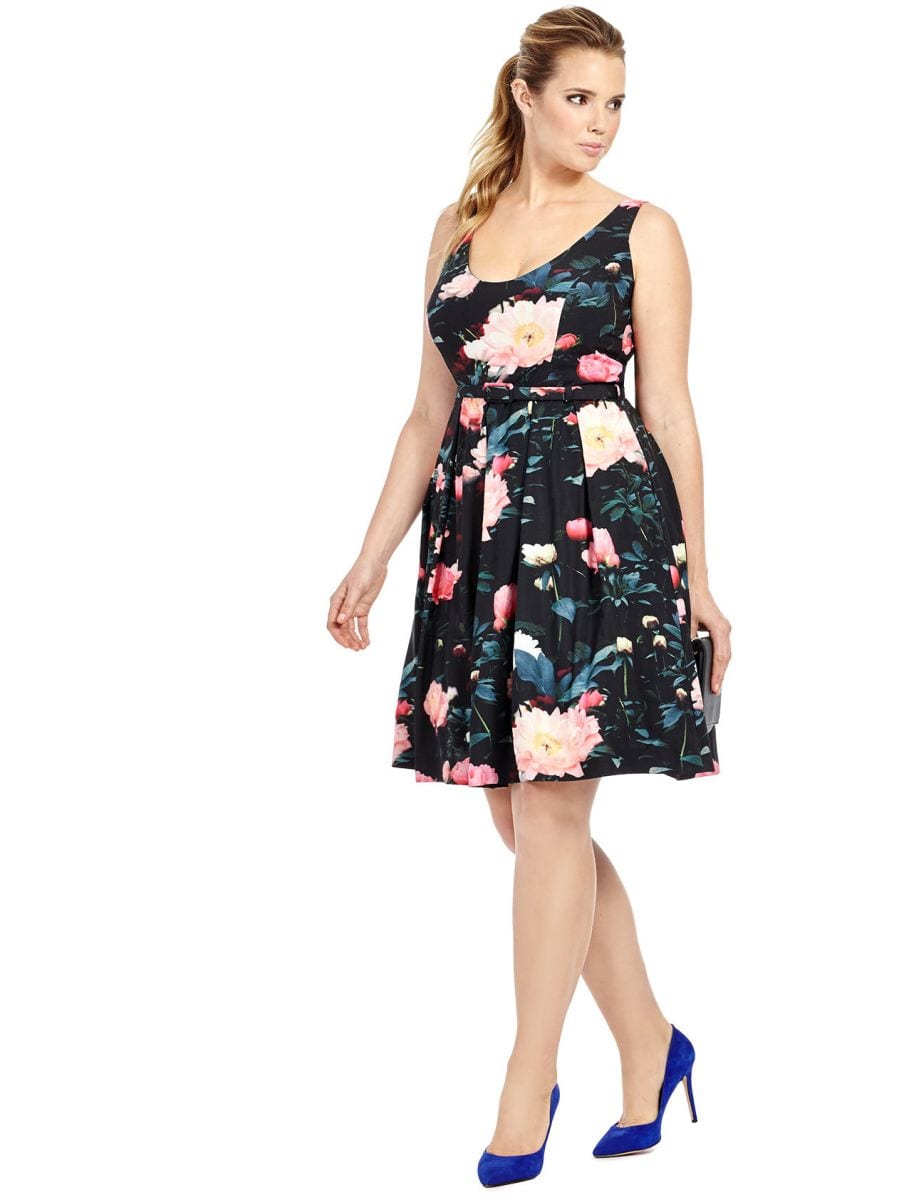 #6- Flattering Sage Green
Perfect for night date with a fit that flatters over curves.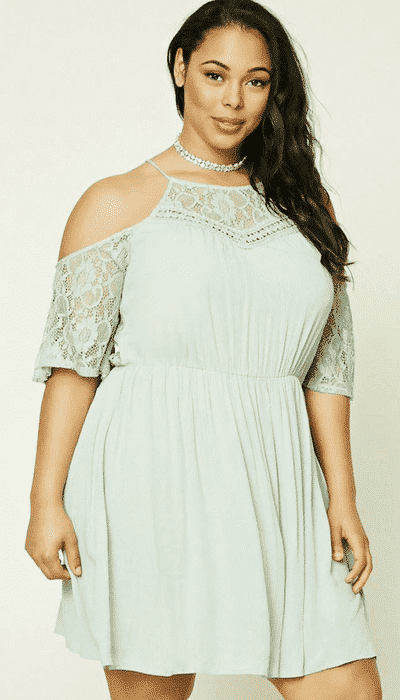 via
 #5- Playful Stripes
It is really perfect for the day date with stunning playful stripes for a knockout looks.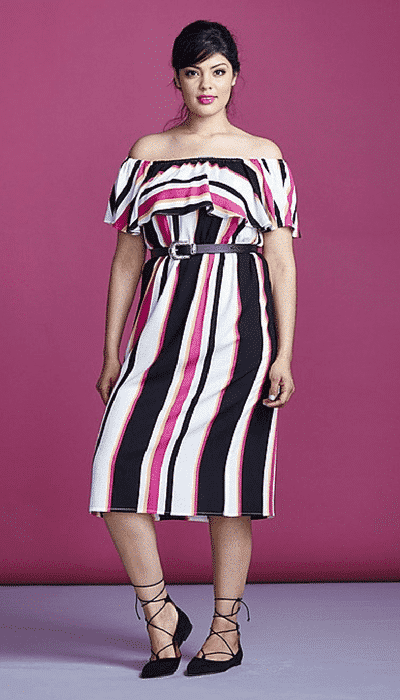 via
#4- Shimmery Drape
This simple grayish  shimmery drape on the side with silver or golden flats do the magic and is highly considered.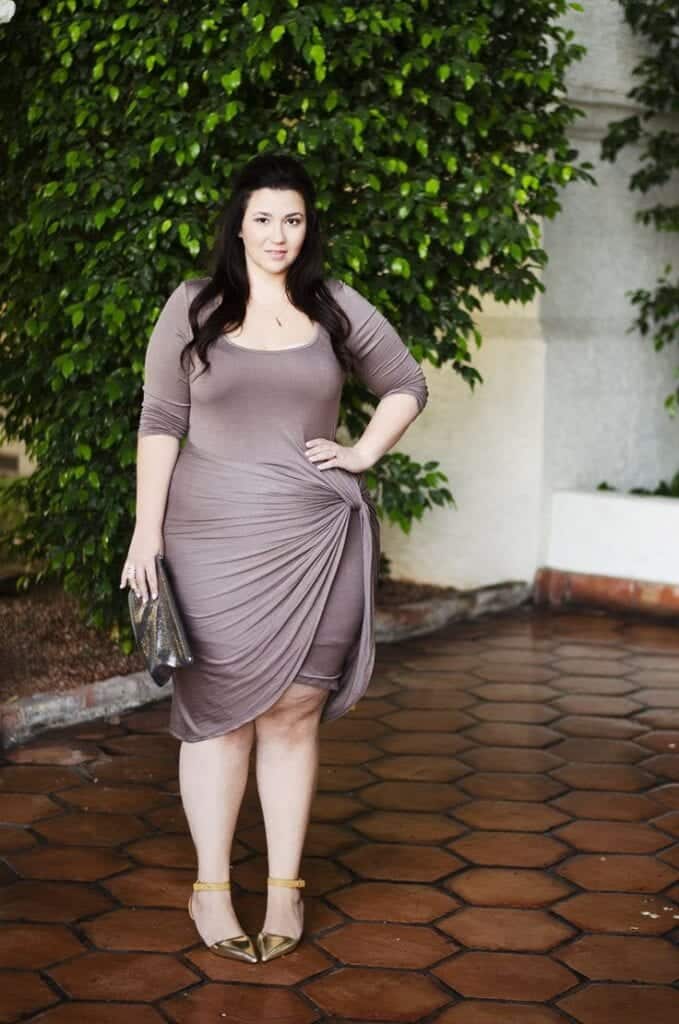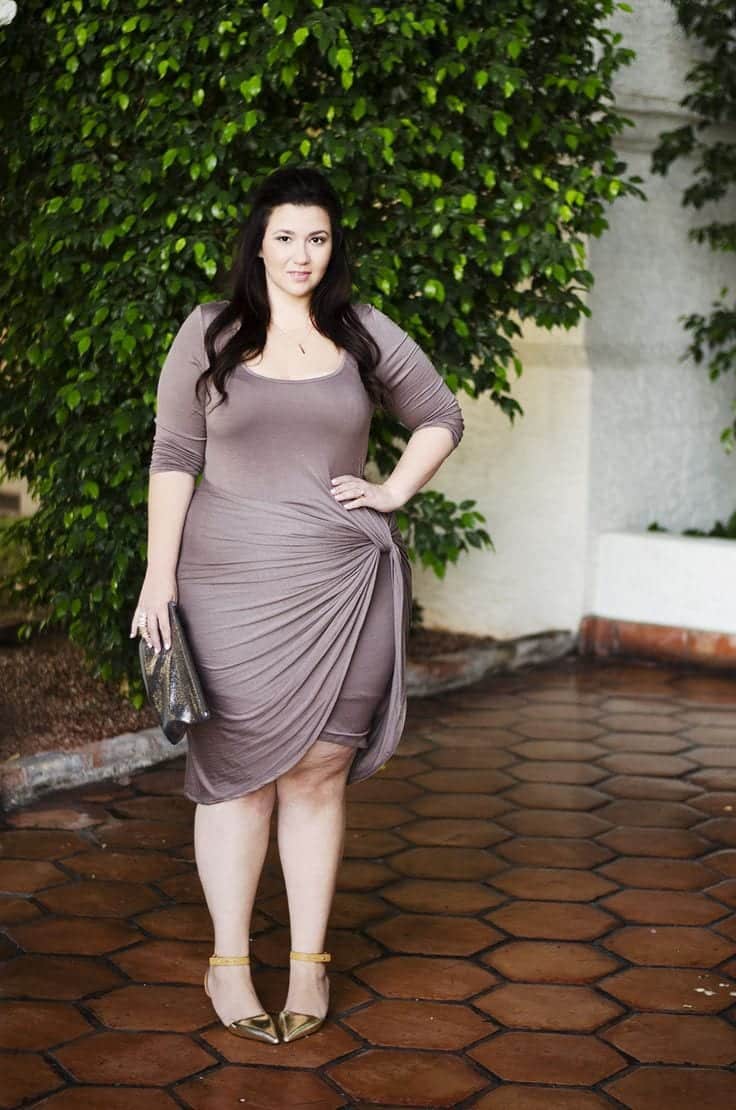 #3- Black Jacket with Flat Brogues
If you want to look comfortable and stylish then this outfit, a pair of black denim pants with flat brogues,  sequin style and a  black jacket that matches the top makes you chic and adorable.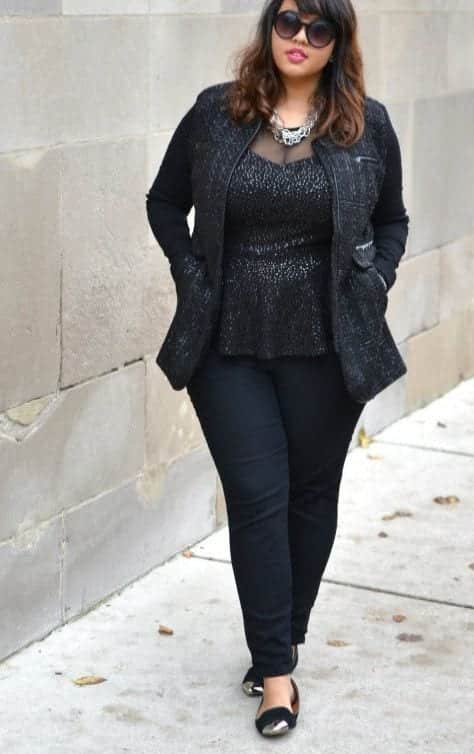 #2- Pina Colada- Have Fun
Spring and Summer are the seasons when you can wear pineapple print on your dates and have a great fun. Whereas winter is full of dark hues and bit serious and spring tends you to loose.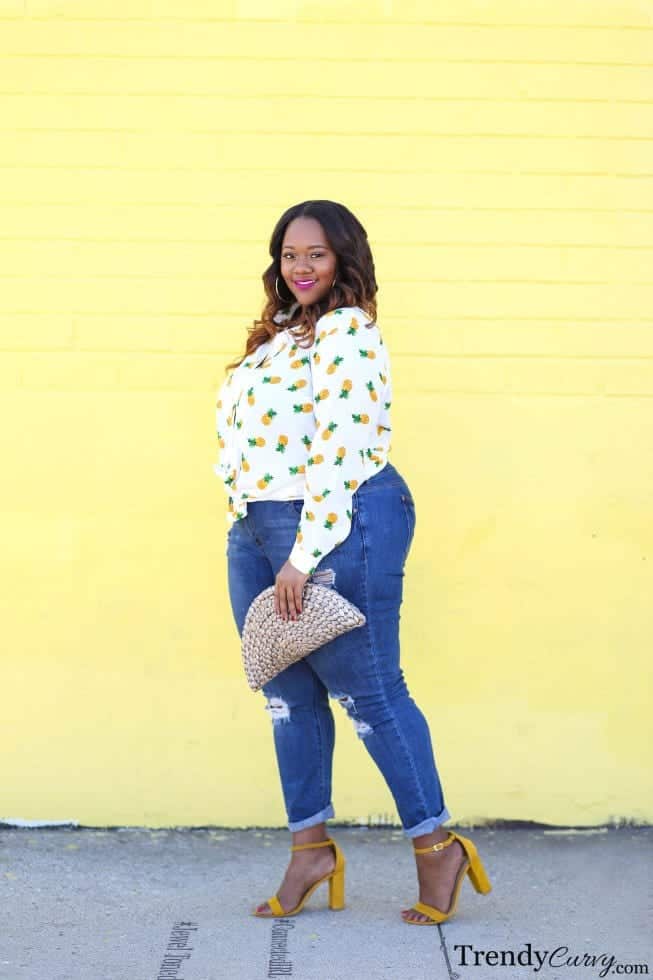 via
#1- Animal Print Top With Fitted Waist Belt
Crop animal printed top with skirt  make a look more classic. Plus, the sandal heels are everything in this sexy plus size date outfit.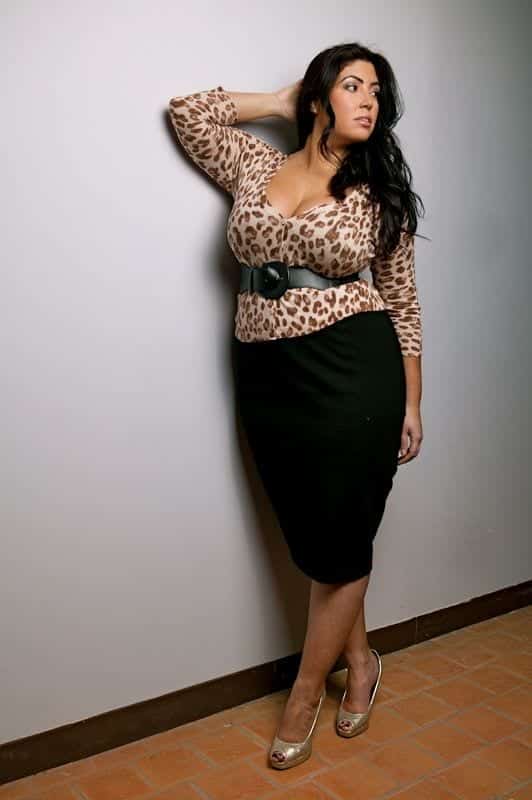 via