High Waisted Shorts for Plus Size Women. In this century of dynamic fashion and perishing stereotypes fearlessly with your sense of style and perspectives, you can adapt to any outfit trend regardless of your socio-demographic or physical factors which are restraining you to move forward.
Now the world is a global village and restricting diversity in clothes despite your body shape, weight and size would be clear illiteracy. You only get to live once so live to the fullest by wearing what you want and going along with the fashion industry.
How To Wear High Waisted Shorts If You're Plus Size
Therefore, opting the greatest trends with grace and glamour irrespective to your plus size is no more a taboo. No more hesitation on flaunting your cellulite in high-waisted shorts because you ought to embrace yourself, accepting your imperfections is the real beauty!
For all the plus size and chubby girls who are waiting for a variety of ideas on how to wear high wasted shorts, here you go with these 20 magical ways to look outstanding with the colorful shorts outfits.
↓ 20.  Casual Shirts
Wearing high waisted shorts with a casual T-shirt while roaming in your house and helping out in gardening if the most relaxing and natural way to move around. Don't forget to put your slippers on. Here are 18 Best Denim Skirts Outfits for Plus Size Women.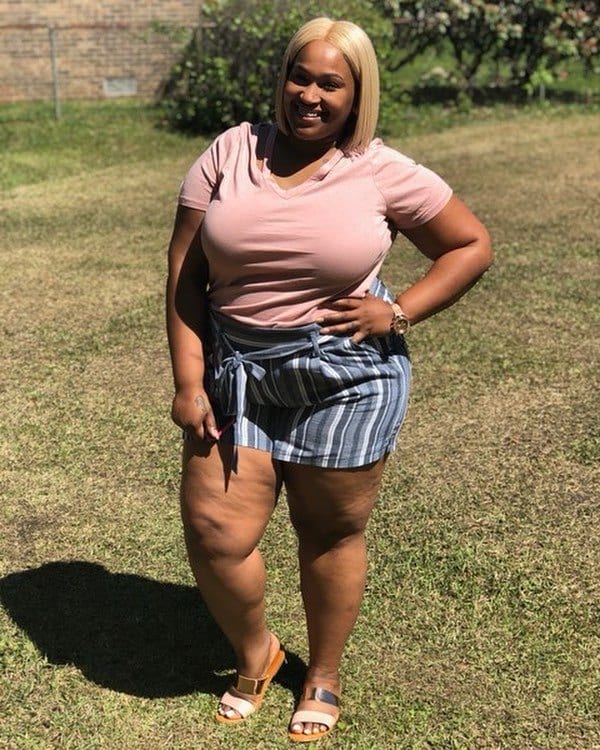 ↓ 19.  Vests under Unbuttoned Shirts
It's a pleasurable and attractive way to wear high waisted printed shirt with a vest tucked in it and an unbuttoned dress shirt over the top. You may button it and look decent as well. Wear sneakers or slightly high boots to complete your cool look.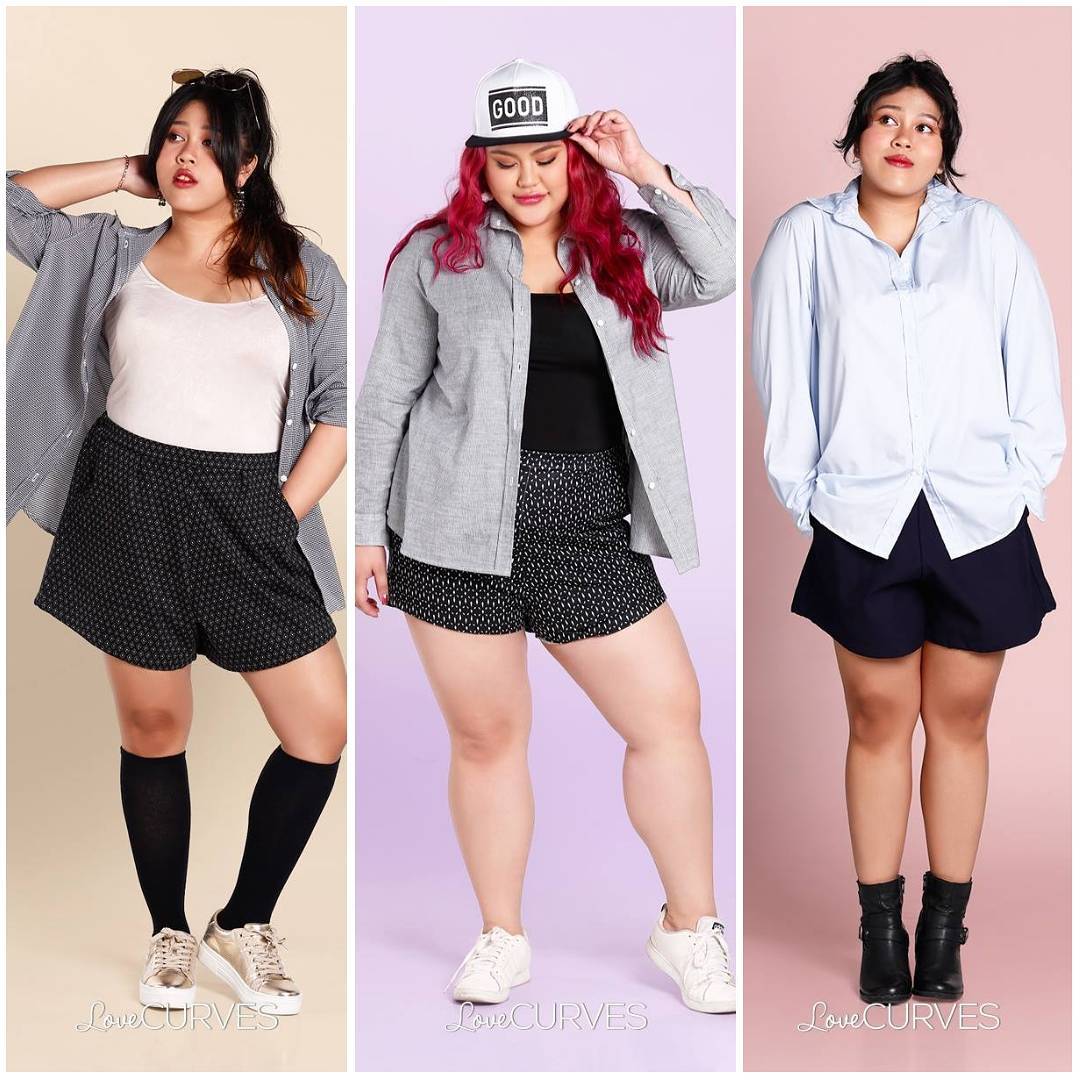 ↓ 18.  White Shirt
the most simple yet beautiful way to wear the high waisted shorts is to pick a denim one with the white shirt as a top and here you go with the thumbs up look. You can grab a hat or sunglasses as accessories with your attire.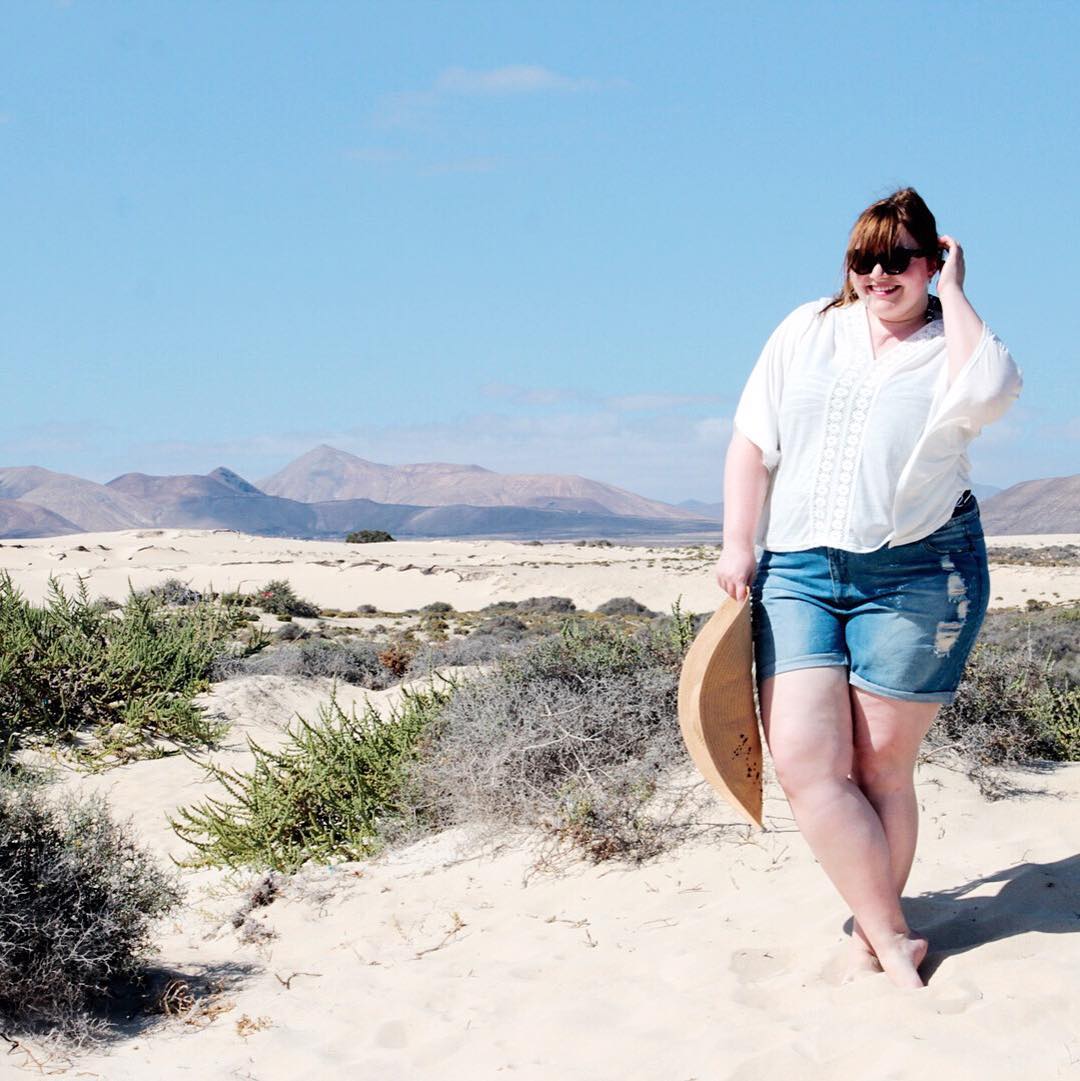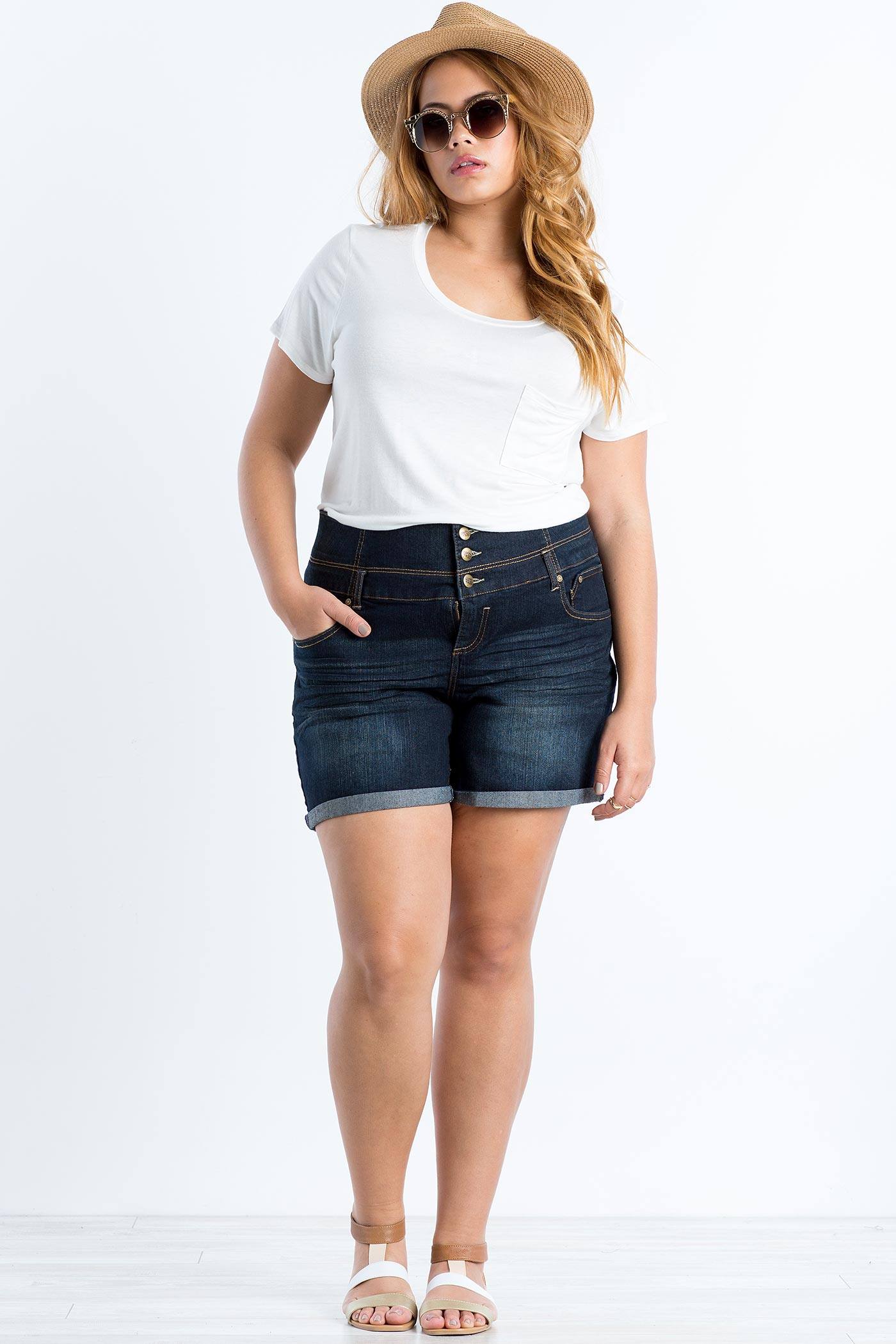 Via
↓ 17.  Cameo Jacket
Cameo is the latest attire trend. you can mix and match it whenever and wherever you want to, either it's a high waisted short or anything else. Pull black denim shorts with a white top and a baggy cameo jacket would be perfect.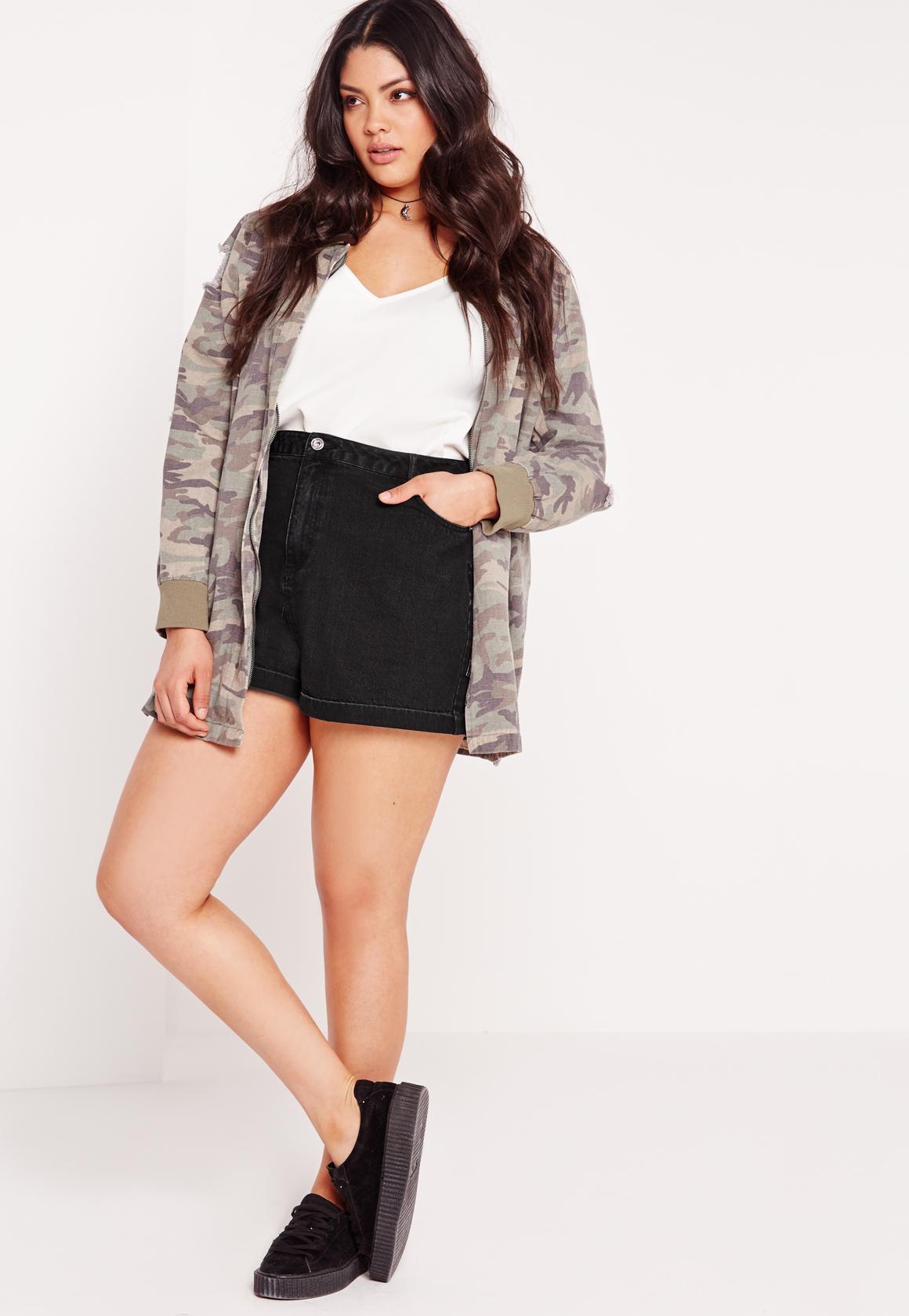 Via
↓ 16.  Matching Coat
A very smart way to pull your formal and professional look would be matching your high rise shorts color with the coat and contrasting the shirt under your coat. With those high pencil heels and a shiny necklace, you are ready for a meeting.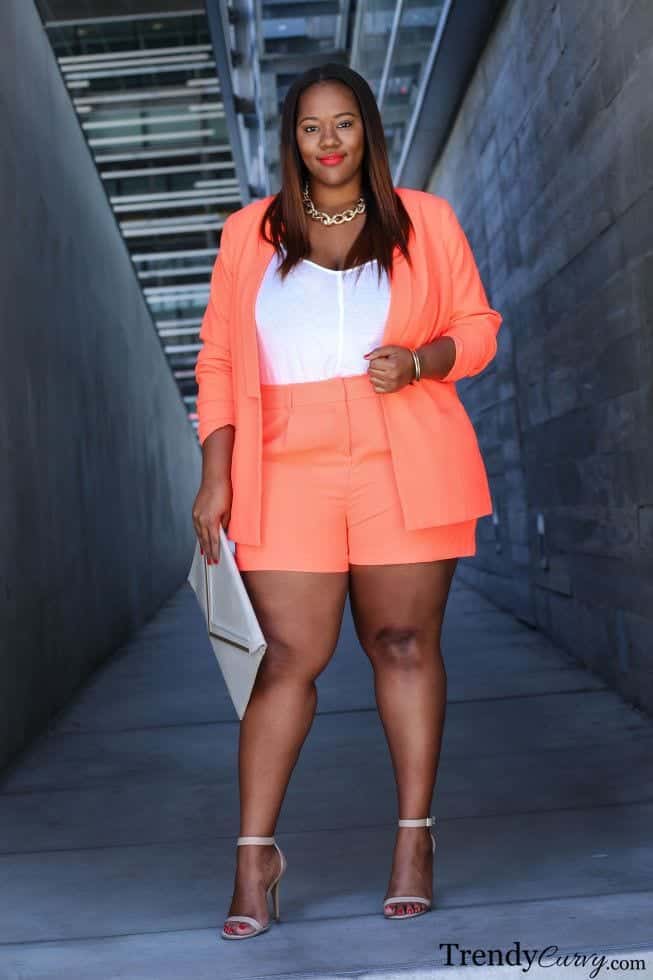 ↓ 15. Tied Up Crop Top
A grey tied up net crop top with your studded denim high rise shorts is so mesmerizing. Decorate your feet with neon boots style heels for a classy leg show. Have a look at 15 Fashion Tips For Plus Size Women Over 50.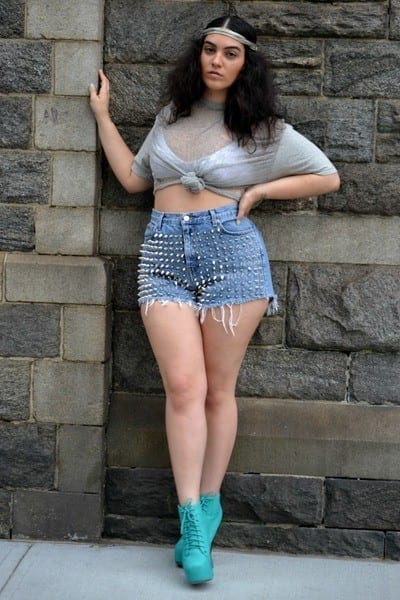 ↓ 14.  Plain White
You don't have to do a lot of effort to look highly fashionable. A plain white collared sleeveless buttoned shirt with patterned colorful high wasted shorts and matching heels would be so funky. Don't forget to jewel yourself with huge earrings.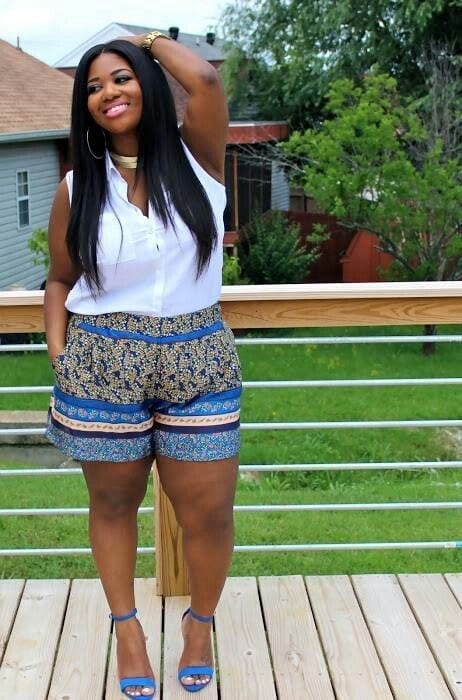 ↓ 13. Black Stockings
A bright colored high wasted shorts and leaving the rest of the outfit for a straight black shade is so attractive. All focus would be on your sexy lower body with the famous red and black combo. Black stocking with ankle high boots is the best pick.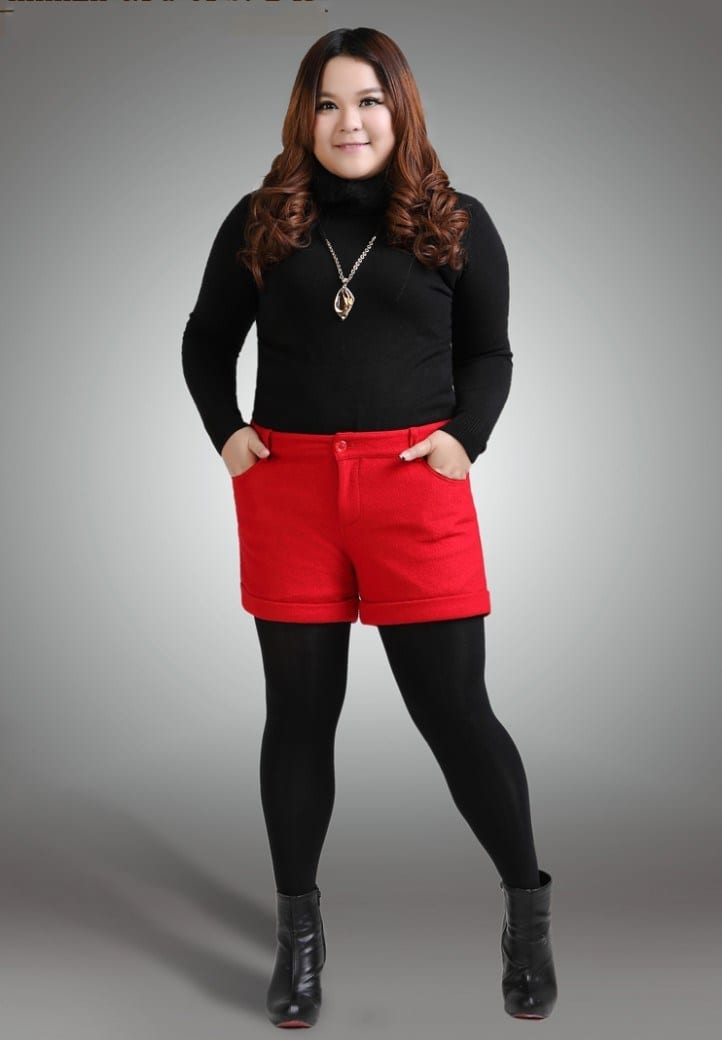 Via
↓ 12.  Fringed Cardigan
Messy hair, fringed pale cardigan over a sleeveless cropped vest, and light denim high rise shorts is the easy-going urban attire for the day!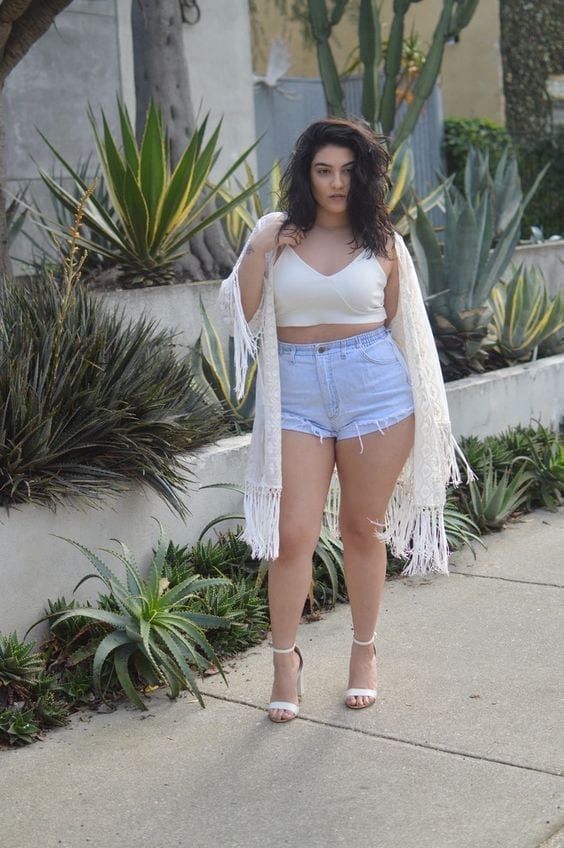 ↓ 11. Cropped Sweater
A deep dark purple cropped sweater with three quarter sleeves and a beige high rise shorts is an impeccable contrast added with purple high heels. You are so ready for a date big girl!

↓ 10.  Two Toned Prints
An amazing appearance to pull of with the black high rise shorts is to play with two colors for your top only. Blue leafy top with white background and a black hat, a pair of blue shades and black boots is the distinct vacation look. Here are Top 8 Short Height Plus Size Models Breaking the Stereotypes.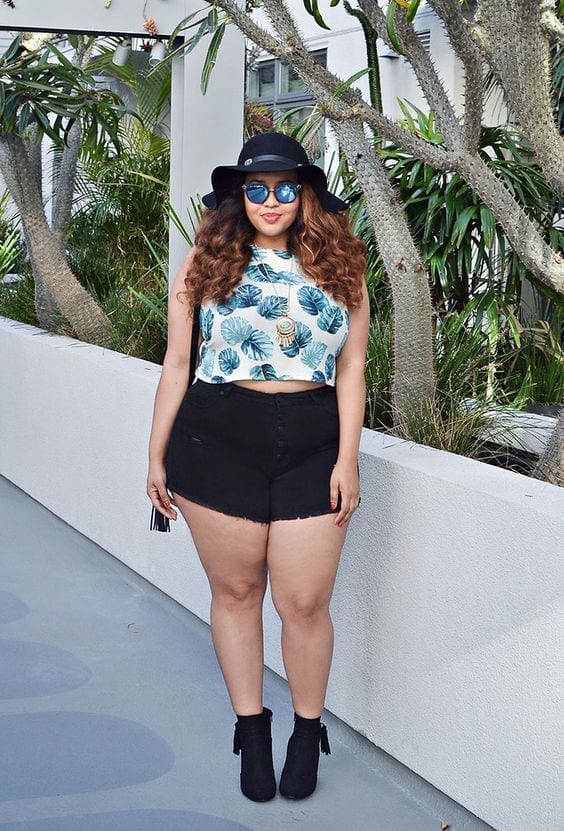 ↓ 9. Sheers
For the sheer black top to look more sexy, wear the high waisted vertically patterned shorts with a high ponytail and prominent ear loops to reveal your sheer outfit a bit of more hot curves.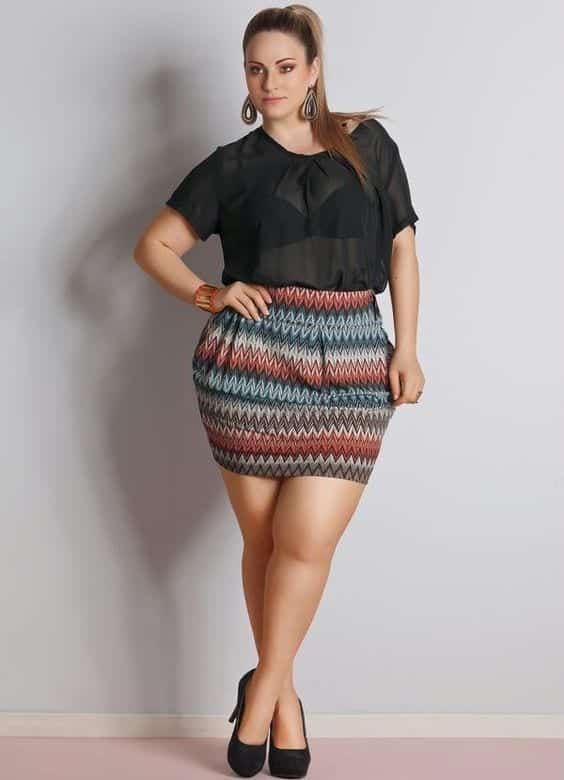 ↓ 8.  Lined Blazer
If you're roaming in your house casually and suddenly you have to go out for a formal meeting, then just grab a black lined blazer and peep toe heels for a striking appearance. Tied up hair with this look would be more of an engaging sight!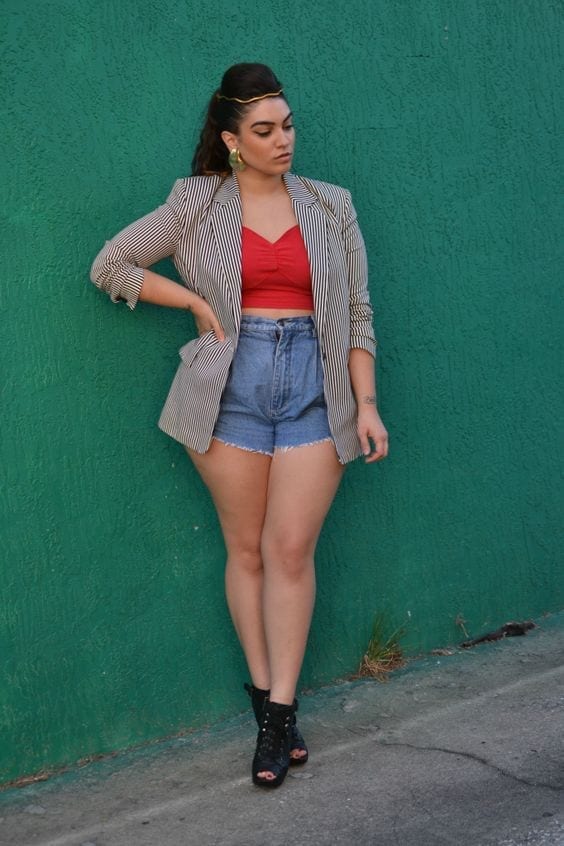 ↓ 7. Contrasting Belts
If your dress looks pretty predictable and boring for the day, then you don't have to worry. Wear a highly contrasting belt in your high rise shorts with a crop tied baggy top and collaborated your top color with your heels to look all fancy in a minute. Contrast blue with red or green, yellow with red or blue etc.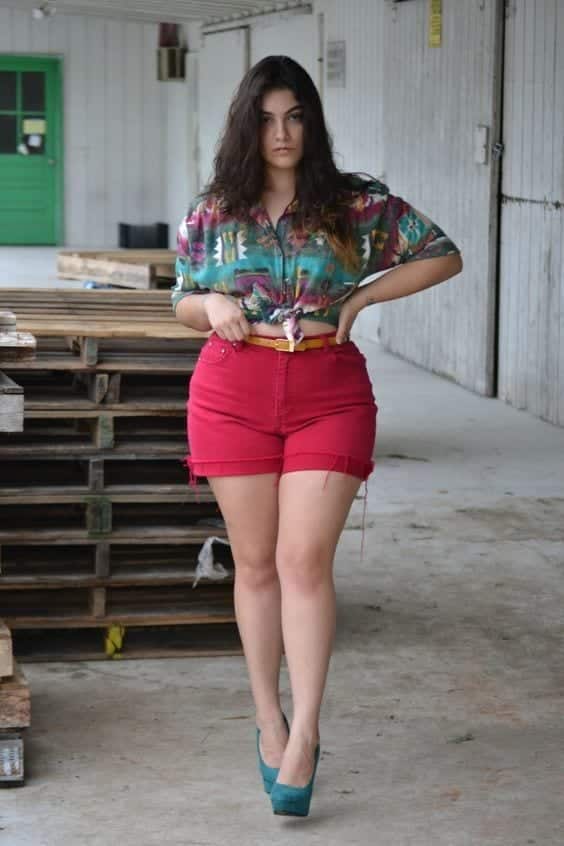 ↓ 6.  Cold Shoulder Top
Your denim high waisted shorts will go tempting everytime you wear them with cold shoulder black full sleeved top. Add the big loops on your ears with a half bun and leave the untied hair twirled for a hair volume dropping on your shoulders.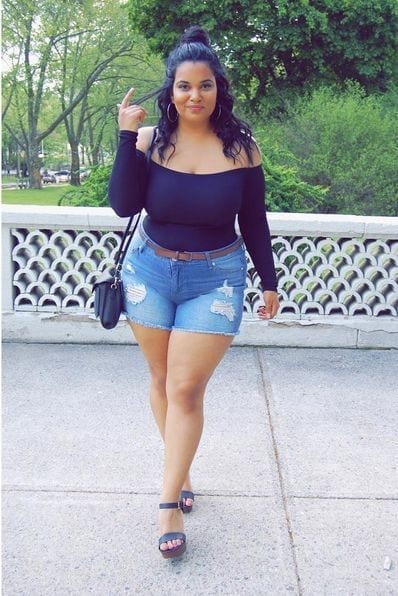 ↓ 5.  Bows
Men will have bows under their neck, women got then under their waist. Girl you look just like a bouquet with a high rise bow belt shorts and shocking pink cuffed shirt. A metallic chain as jewelry would be so enchanting to wear with the outfit. Don't miss out these 12 Hot Plus Size Street Style Fashion Ideas for This Season.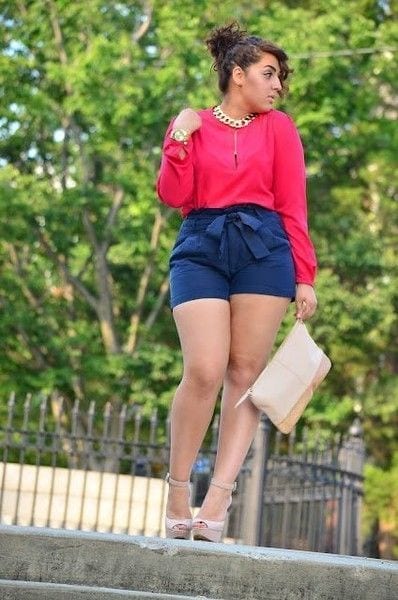 ↓ 4. Printed Chiffon Dusters
The most graceful way to contour your cellulite and still look super gorgeous in high waisted shorts is to pull a matte colored lightly printed chiffon duster on your sleeveless top with matching slippers.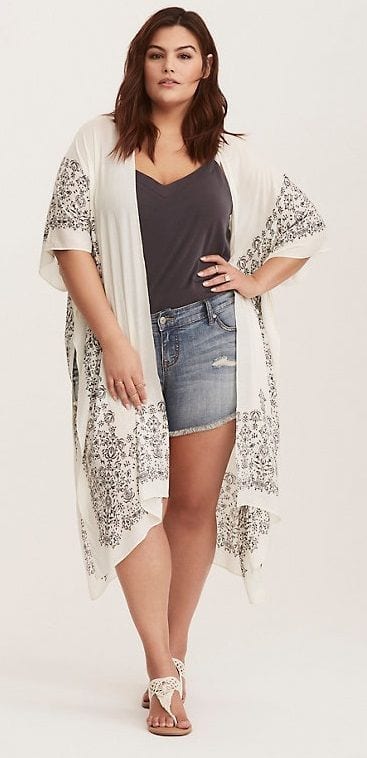 ↓ 3. Cheetahs
Mothers always say that cheetah prints are never out of fashion, they are so right! A pair of sunglasses, denim high rise shorts, a graphic T shirt and a cheetah print coat ignites the whole outfit for the evening.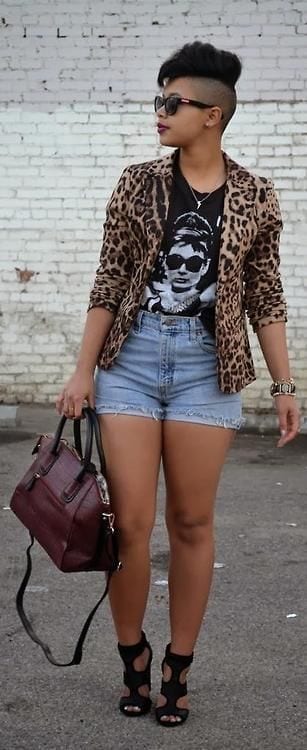 ↓ 2. As Orange Jumpsuit
Orange is the new black! You always glow while wearing this pretty color, and if it is a jumpsuit as  high waisted shorts then you are so on board. Keep it up with your nude wedge heels with an adorable dress for the night!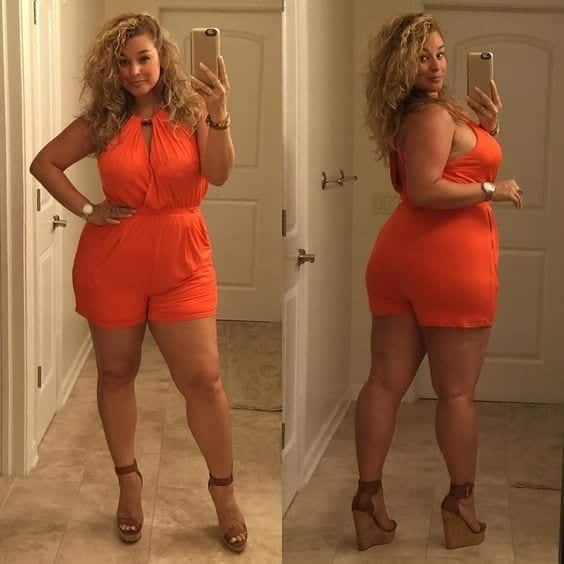 ↓ 1.  Sports Bra
The ultimate destination for the fitness regime is the gym. For maintaining a pretty curvy body or revitalizing your body and mind, you should visit the gym often. An up-size track suit jacket over a sports bra and a high rise sports shorts with your comfy trainers is an irresistible, motivating look.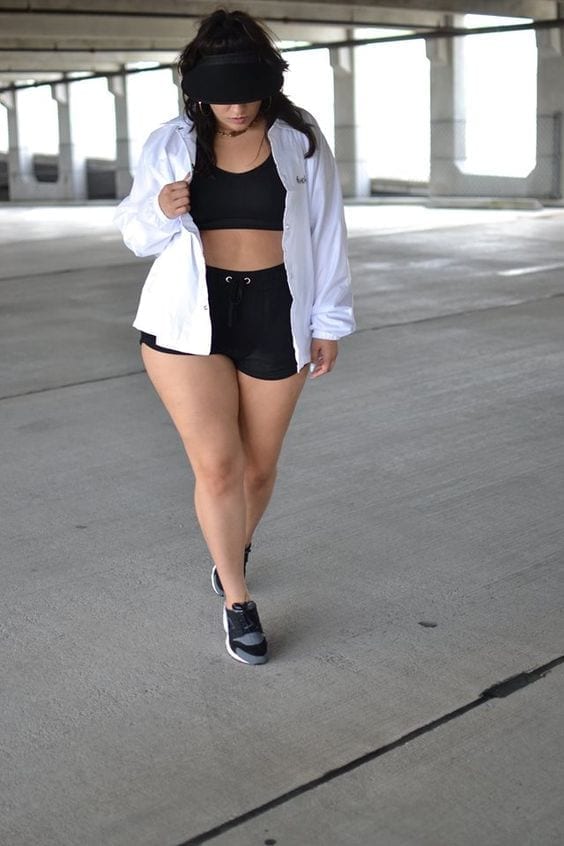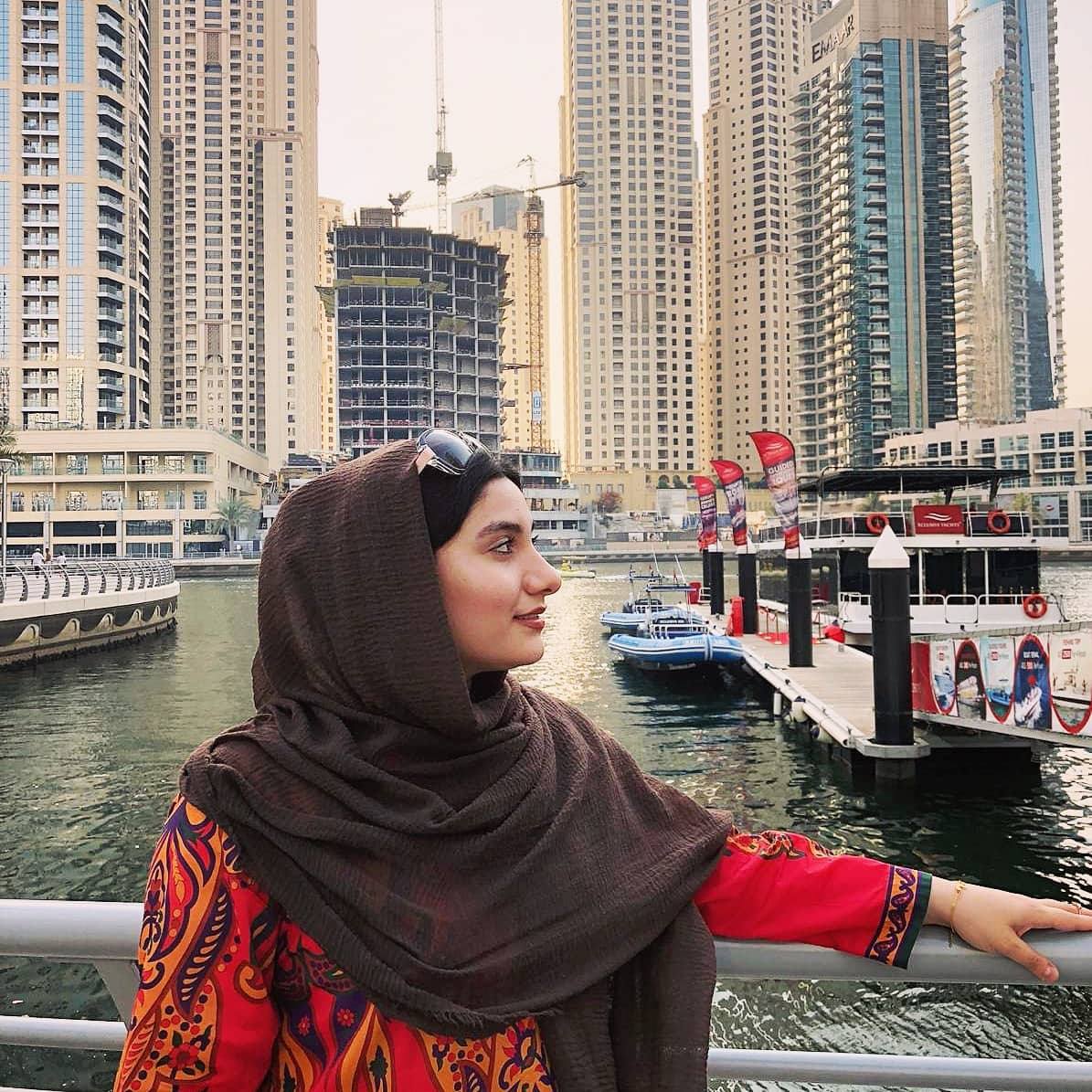 Our Dubai based blogger, Mahnoor likes to change abstract into concrete and therefore, she writes. To write about anything is what she calls an innate trait of a blogger, and so she serves people's craving for reading with her words flowing for fashion, modern era dilemmas, sentimental content or something she's certain you would find unusually interesting. Currently doing her bachelors from National University of Science and Technology and hoping for a great entrepreneurship opportunity if blessed by God. Food is her soul and nowadays she's working on how to abandon her chronic nail-biting habit. In short, you can call her 22-year-old to-be entrepreneur who is only passionate about binge blogging! You can check out more of her work on mahnoorofficial.wordpress.com