2021 Best Summer Outfits for Teens. Summers have finally reached our side of the planet, and it looks like it is not going to be easy to survive them this time around – due to higher degrees outside and of course due to the skyrocketing global warming, but that is another issue, for another time and place.
Above all, we know how hard it can be to get all dressed up with everything matched and compact; when all you want to do is sit in an icy pool of water all day long (at least that's what I want). We have got that backed up for you, which means that you can relax in icy pools as much as you want but also dress phenomenally. Because there are some fantastic and beautiful summer outfits for girls all around which will surely restore their will to dress up fashionably. So, here are about 50 breathtaking and the prettiest summer outfit ideas you would have ever laid your eyes on. Have a look and stuff up your wardrobe with new and diverse trends, and have outfits that go perfectly with all kinds of occasions and gatherings you would want to attend. If you are looking for outfits that allow a flawless summer tan, then those types are here too. Have a look.
What to Wear in Summers for Young Girls
The list below includes some cool and unique outfits with shorts, that will go impeccably with a hot day on the beach, some other catchy outfits with jeans that will go remarkably for your casual school dressing and other beatific dresses when you just simply want to feel attractive which is kind of hard in a weather like summer. There are a few Dos, and Dont's that you can follow for mellowing the summer heat. Take a look at the following pointers which will surely guide you tremendously:
Summers mean lesser clothes but that doesn't mean that you can just throw every top or shorts together
Do follow a guide for the proper fashion sense
Do go for lighter shades
Do choose flowy dresses pastels and fresh floral prints in anything
Don't overdo with white
Don't buy everything in matching, make contrasts
Do invest in comfy sandals and a pair of platforms
Don't wear too much bling jewelry, instead, invest in statement pieces
Do invest in a jacket or a denim jacket for chilly weather
Do invest in good quality skincare; facials and manicures and pedicures are Summer life-savers.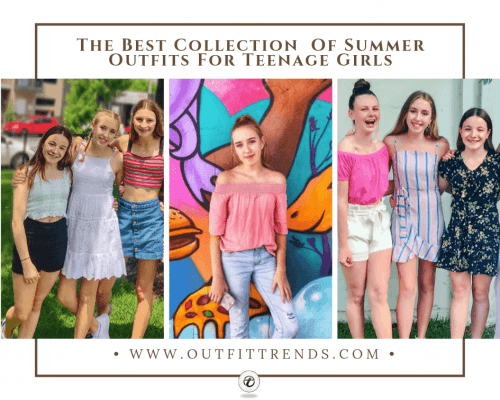 ↓ 50. Date Night Outfit
Polka dots for the win, always! You can wear any polka dot blouse with jeans for date night. Knot the shirt at the front for a flirty look. For more ideas like these, here are the Best Polka Dot Outfits.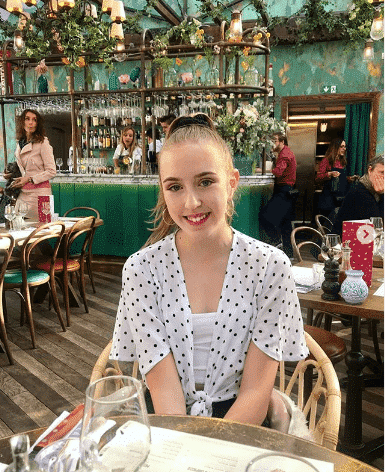 ↓ 49. Girls Night Out Outfits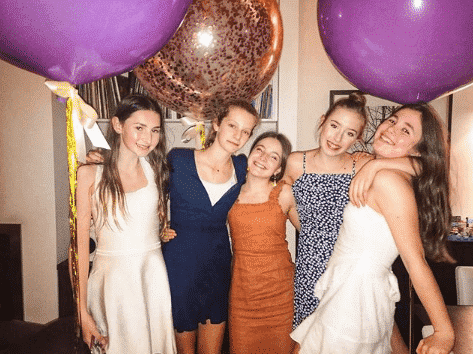 ↓ 48. Quirky Prints for Kitty Party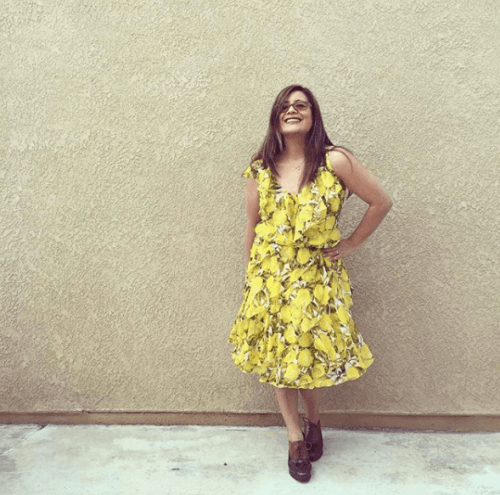 ↓ 47. Vacationing Outfit
Here is a fabulously designed, vibrant and flowy dress with spaghetti strings; a simple but eye-catching summer dress. It is not overdone in any way with the embroidery. You can always choose blue. Make a go with the matching pair of sandals or if you want to add the funk factor pair the dress with a pair of white sneakers and a matching bag. Kohl on the eyes will be magnificent and will suffice. You should also have a look at these 20 Ideas to Wear Quirky Prints.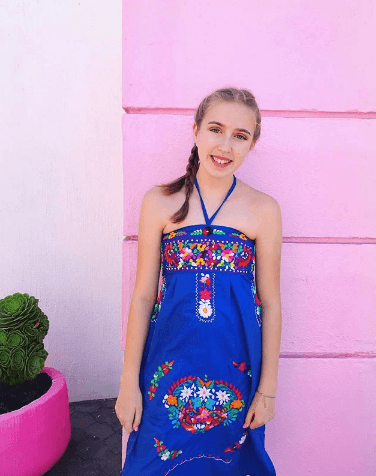 ↓ 46. Denim in Summers
Most teenage girls like to follow fashion to the T by going for shorts always, but this is such a practical yet fab dressing style with jeans. Pair your all-time jeans with a funky shirt and a crossbody bag. Scampering around a city in this outfit during the summer heat will be wonderful, minus the socks.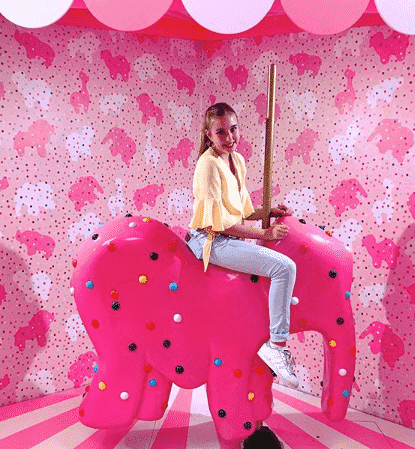 ↓ 45. Partying in Style-Suits
Blake Lively is the epitome of fashion, and she has been marching around in suits. A major reason for the young girls to follow her lead and dress up for a party in power suits with colors according to their imagination. Always pair them with either flats or heels and a pair of studs.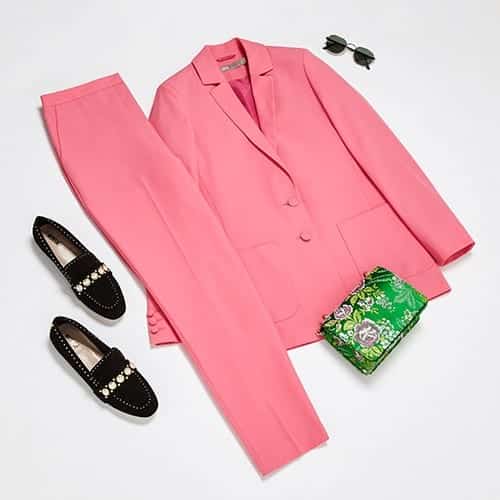 ↓ 44. Shopping Spree Outfit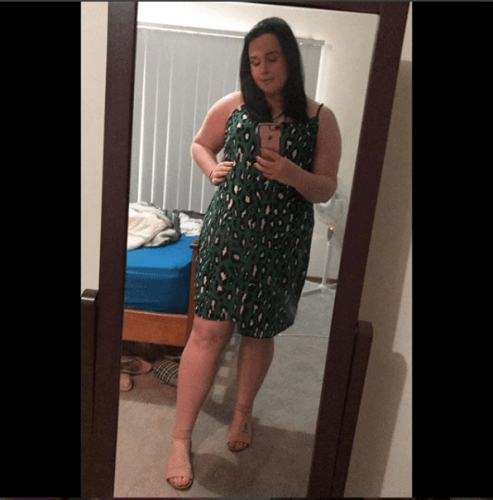 ↓ 43. Girls Day Out
Going shopping with girlfriends? This is the perfect outfit. Not too ostentatious neither dull. A perfect blend of elegance and modernity. Black skirt with a pastel pink and white heels. Make sure that you always carry your sunglasses.
↓ 42. Sun Basking in Style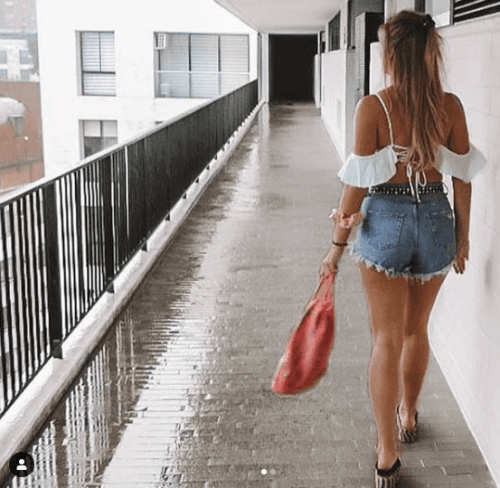 ↓ 41. Full Sleeves Swimwear for Pool Parties
One-piece swimming costumes should be favored by teenagers this summer as they offer an exclusiveness along with sophistication instead of the bikinis worn by all. Go against the crowd to stand out. Black; an all-time favorite with color blocking is the perfect choice for the higher temperature.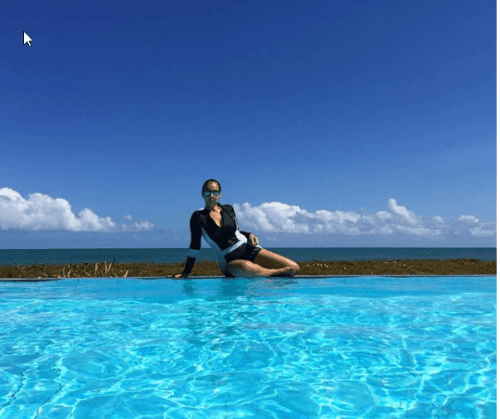 ↓ 40. Studded Shorts for a Day at Beach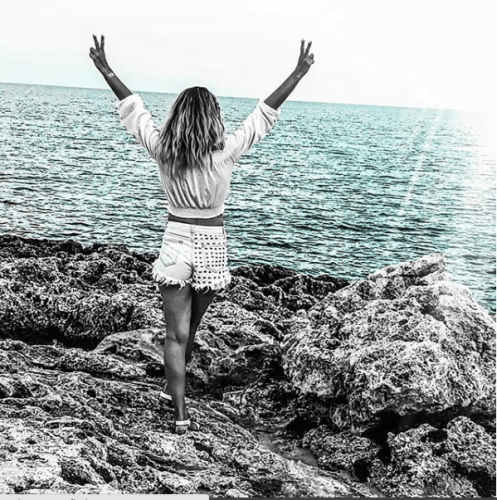 ↓ 39. Be Bold in Red in Summers
Monochromes; the trend brought back by Kim K a few years back but is still going strong. You can add character to the outfit by matching it to the Tee or adding a pop of color. Add a bling necklace; sufficient for a night out. But for the daytime keep this color toned down as it is the summer with adding white in shoes and glasses. If you love wearing red, don't miss out these 20 Ideas On How To Wear Red Pants.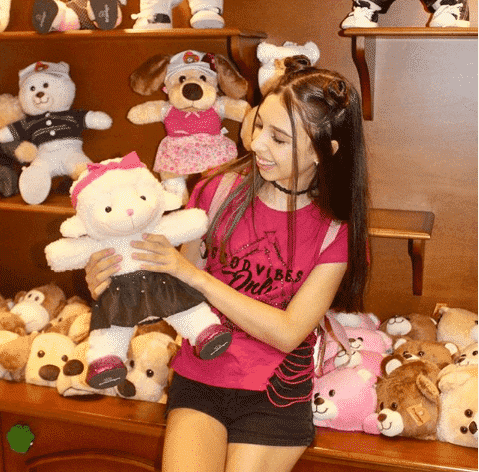 ↓ 38. Casual Funk
This is such a cool outfit. You can wear it anytime during the school week or for any casual thing. It is in a long shirt style and pairing it with denim has created an oomph factor. Add all the must accessories; the shoulder bag in white, hoop earrings and brown sandals. Keep an all-natural look.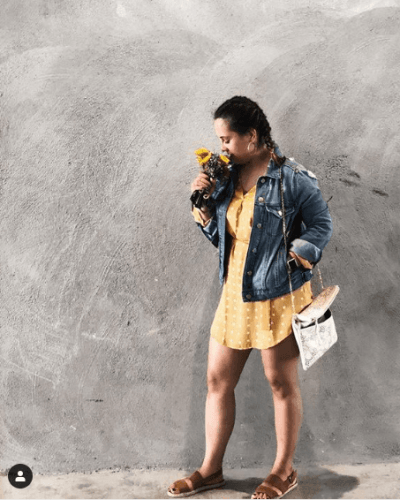 ↓ 37. Hippie Styling for Summers
Another addition to your wardrobe should be the mini skirt. Funky pieces or statement pieces is up to you. But we show the best and want to guide you to be the best so do follow this color palette.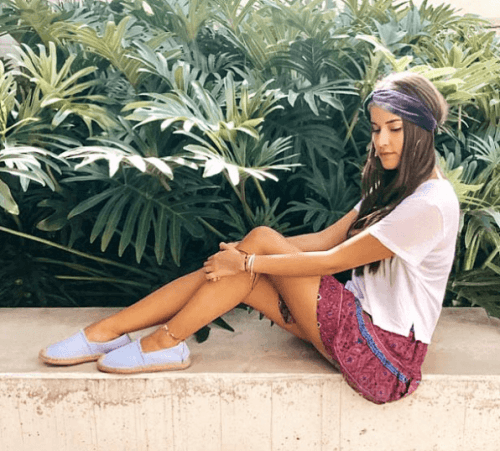 ↓ 36. Lady in Red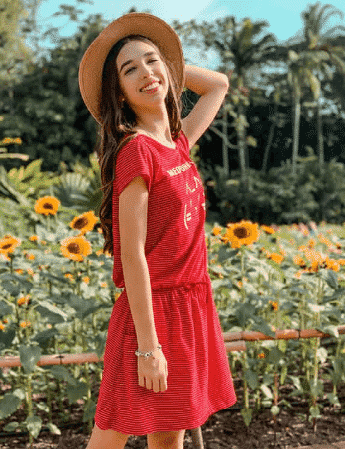 ↓ 35. Street Dress Code
Street looks are basically casual looks for everyday wear. Ripped jeans have been in now for some time. These black ripped jeans are perfect to match with a plain white t-shirt and aviators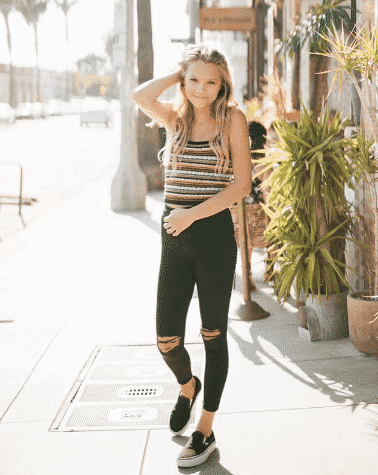 ↓ 34. Old is Gold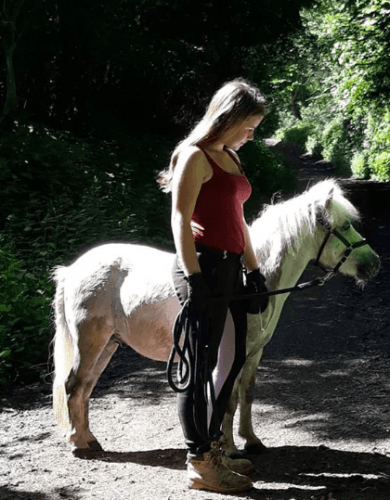 ↓ 33. Reminiscing the Animal Print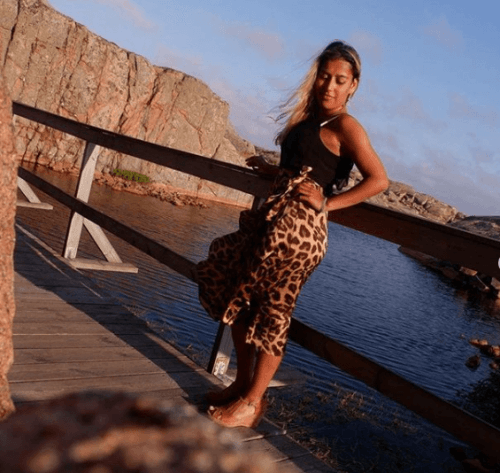 ↓ 32. Lace Midi Dress
Partying in summers is absolute. So choosing outfits will be crucial. This blue dress with a net at the hems is gorgeous. A chunky necklace with hair done up with stilettos or all the delicate jewelry and hair down is your choice. If you want to add a little funk wear yellow heels or metallic gold heels. Smokey makeup is the look to be done with this ensemble. Do carry a clutch in black or gold matching the shoes.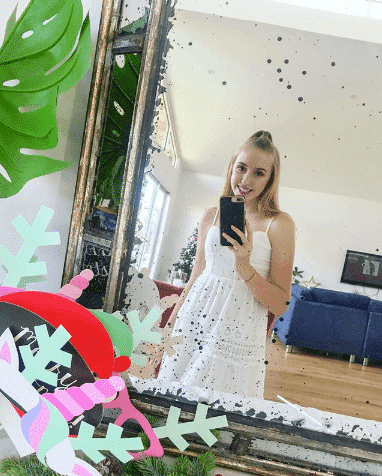 ↓ 31. Basics-Black and White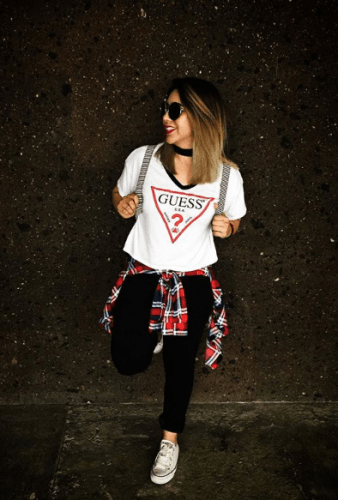 ↓ 30. Hats in Summers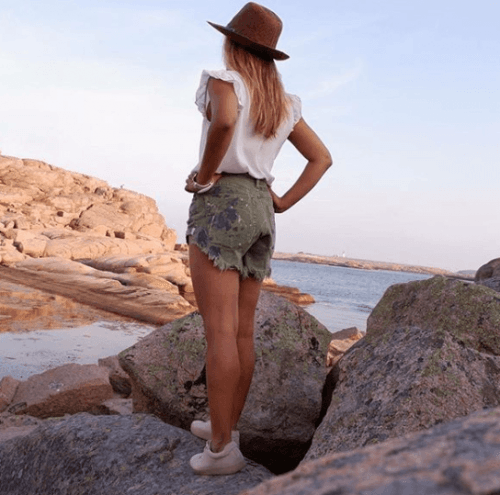 ↓ 29. Roman Style Flowy Dress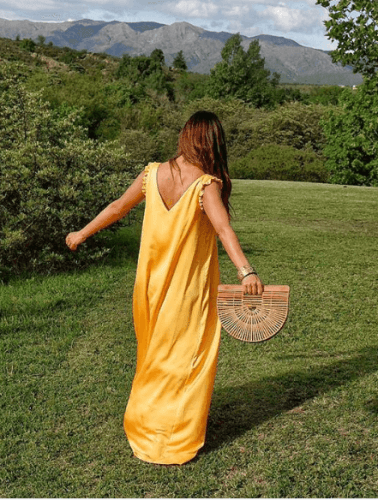 ↓ 28. Net in Summers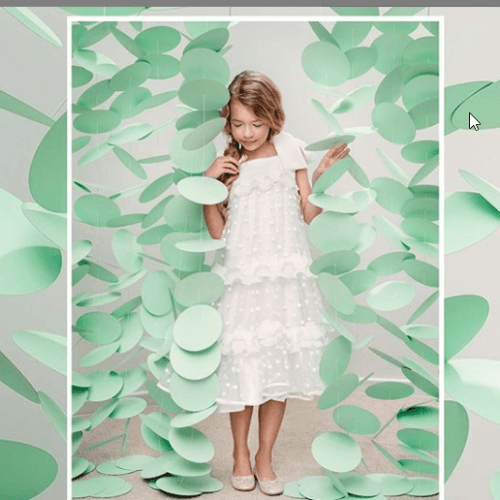 ↓ 27. Outfits with Off Shoulder Tops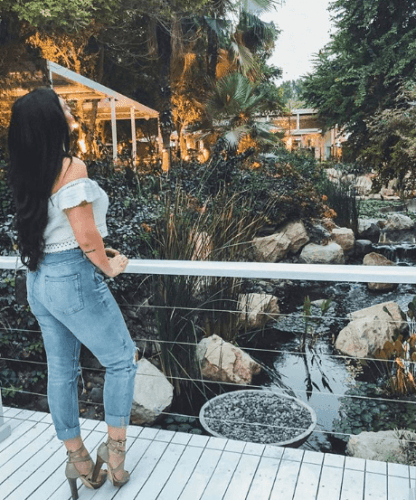 ↓ 26. Eating Out Outfit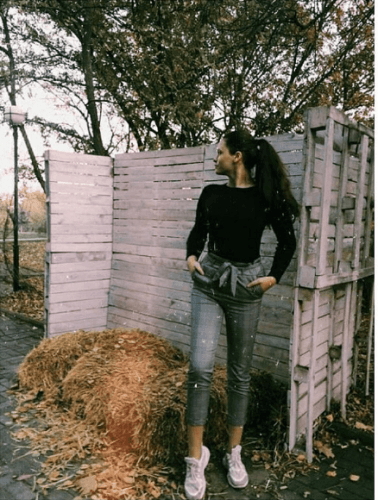 ↓ 25. Stylish Athletic Wear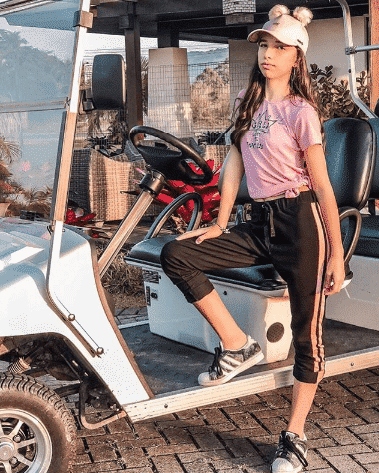 ↓ 24. Palazzo Pants
I love the palazzos period. They immediately give you a chic and elegant look. Versatility is their best feature. You can wear them anywhere and pair them with heels for a formal look, flip-flops to sneakers to sandals. They look fab with anything. They are a must-have in any gorgeous color this summer, particularly in floral prints. A chunky bracelet is a must-have with this outfit. Here are 20 Ideas How to Wear Palazzo Pants if You Have a Short Height.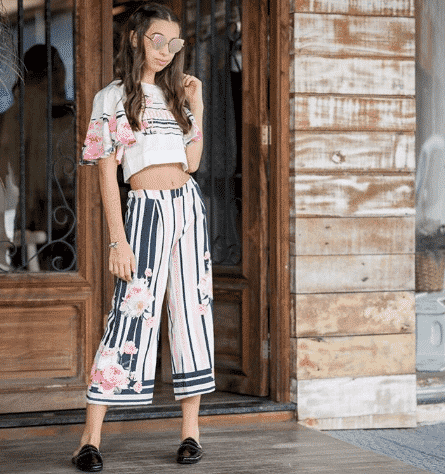 ↓ 23. Keeping it Casual Outfits
Going to your summer vacations, make sure that you have such casual-chic outfits at hand. Even a simple pair of sandals and sneakers can be dressed up if you choose the right colors and accessories.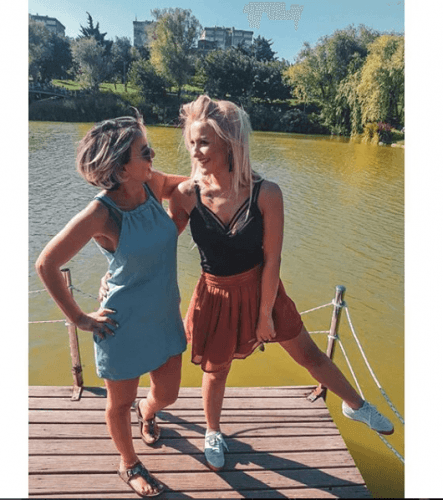 ↓ 22. Cooler Times with Solid Colors
Solid color outfits can never go out of style. This outfit is especially for girls living in the cooler parts even in summers. Walking through the town, taking in the life at a slow pace in the heat or just going to a salon. Enjoy comfort in orange and black.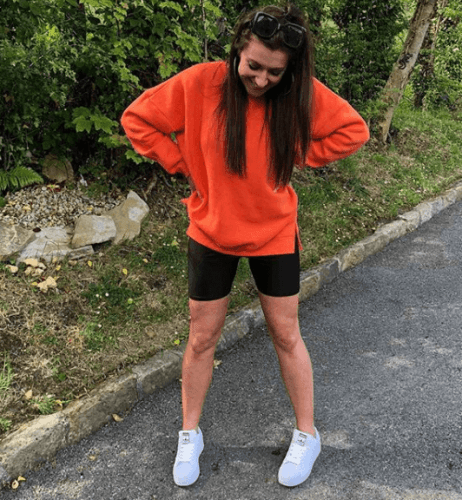 ↓ 21. Pastel Outfit
Simple and chic. These two words will define you if you follow this dress code here. So elegant and can be worn anytime anywhere. Make it formal with black heels and hair done up or casual with sandals or sneakers and hair down. Make sure that you invest in good quality skincare this summer also along with manicure and pedicures.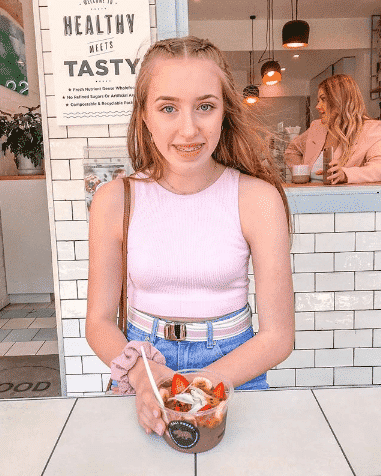 ↓ 20. Jumpsuits for Travel
↓ 19. Chiffon Abstract Print Top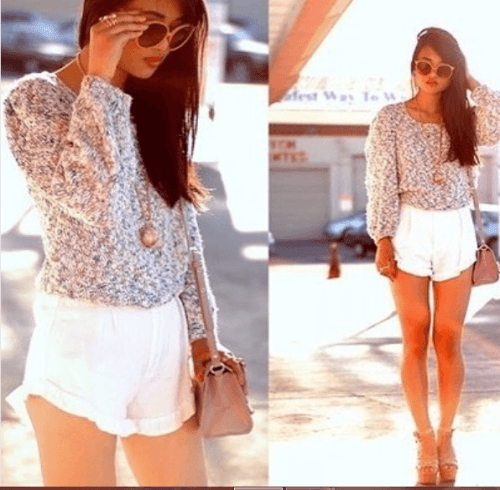 ↓ 18. Make up your Outfit
Make up your outfit by keeping in mind the nice color palette shared with you here. Pastels to dark to neutrals. Everything is shown. Invest in these timeless pieces and you will be a hit surely.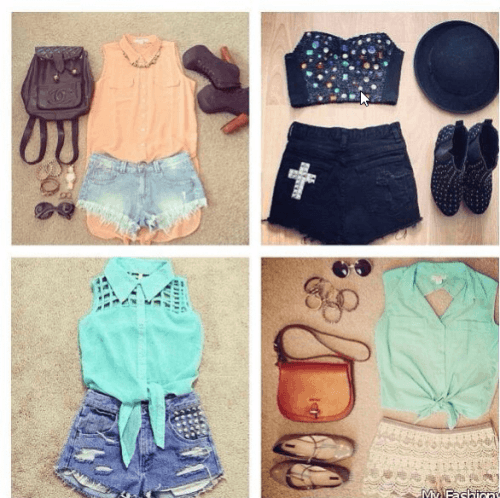 ↓ 17. Pleated Skirts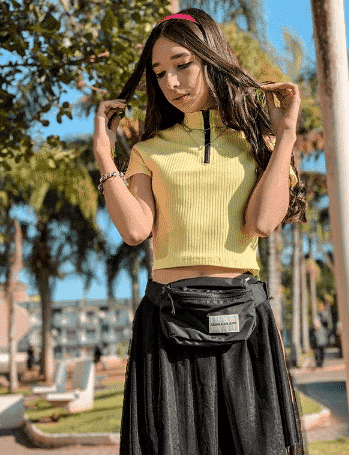 As shorts are the most famous outfit worn by teenagers in the summers, always have some backup plans to be fabulous. Choose some really nice skirts. This black pleated skirt is a very nice option matched with a white tank top, You can also wear such skirts with a button-down shirt and tie a knot at the front with a cross-body bag.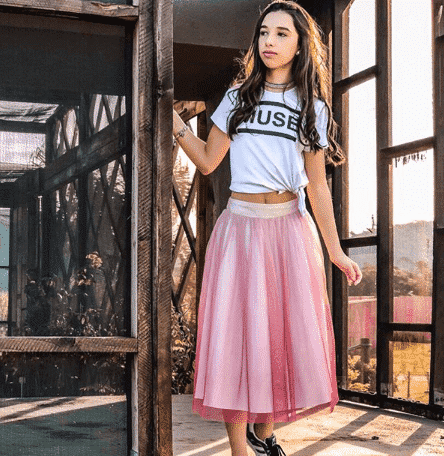 ↓ 16. Keeping Yourself Fit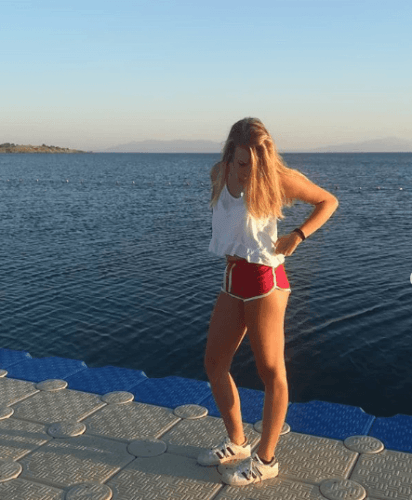 ↓ 15. Sweet Sixteen
Hanging around the house calls for the comfiest and airy clothes to beat the heat.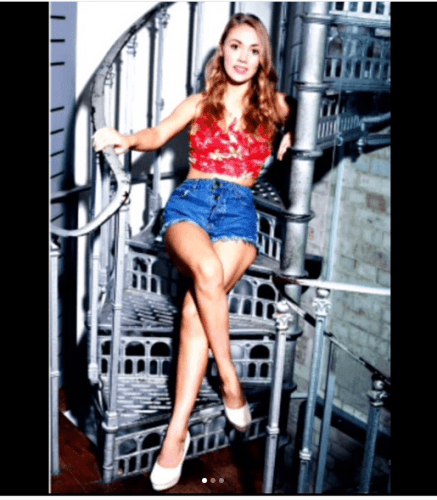 Another great option for birthday outfits is to go for lace dresses.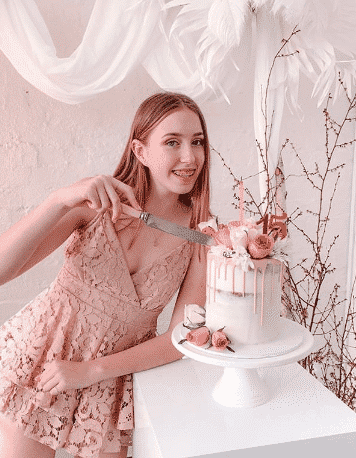 ↓ 14. Back to School Outfit:
Going back to school in summers calls for some basic outfits and this is one of those. P-cap will look cool. Pair with a backpack or a shoulder bag that is your choice both will go perfectly with this ensemble. Here are 30 School Outfits for Girls in Summers.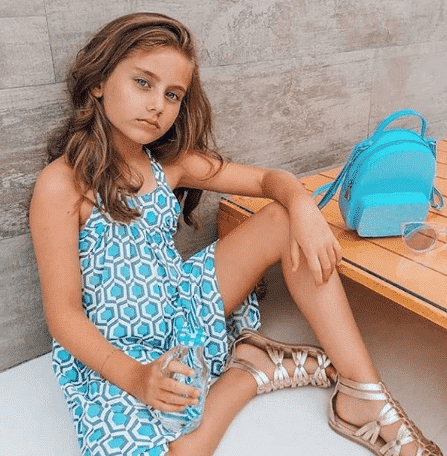 ↓ 13. Professional Outfit
A very professional outfit to be worn. This shows the serious side that a teenager may possess and which is rarely shown. For the shoes, you can wear sandals, sneakers or heels. That is your choice.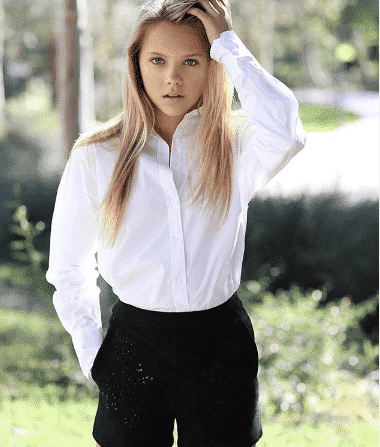 ↓ 12. Slim Fit Pants and Blouse
Chinos are such a cool choice for the summer heat especially for those who want to cover sometimes and try something new. Pair a blue button-down shirt and give it a twist but tying it in a knot at the front. A cross-body bag and sneakers are the best choices to complete the outfit. Delicate rings and a watch should be your go-to accessories this summer with any outfit.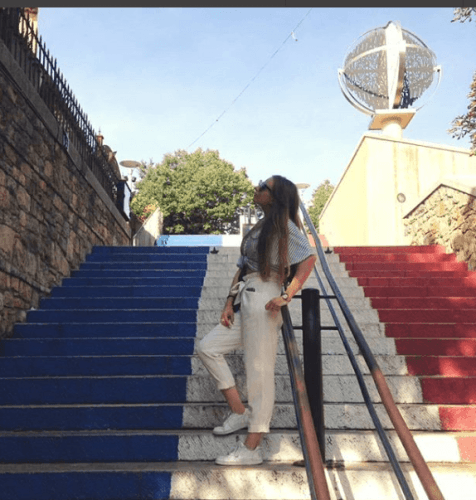 ↓ 11. Short Floral Jumper
↓ 10. Striped Pants For Festive Wear
This shows the funky and fun-loving side that is in every teenage girl and which you would want to reveal for a day at the festival. Off the shoulder is another fabulous choice that can be worn with these pants.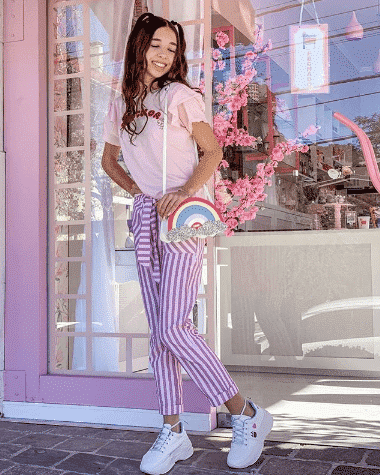 ↓ 09. Choose Your Funk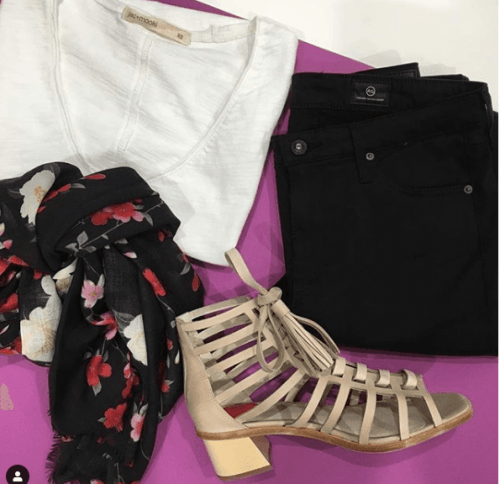 ↓ 08. Debonair in White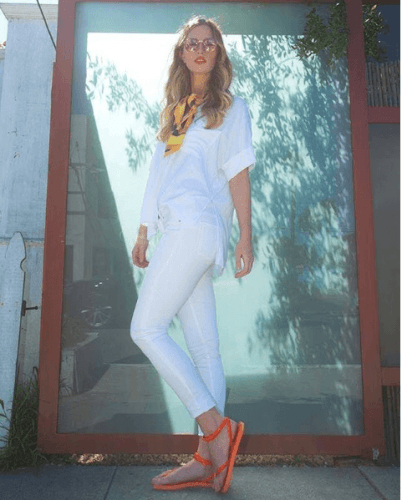 ↓ 07. Casual Everyday Look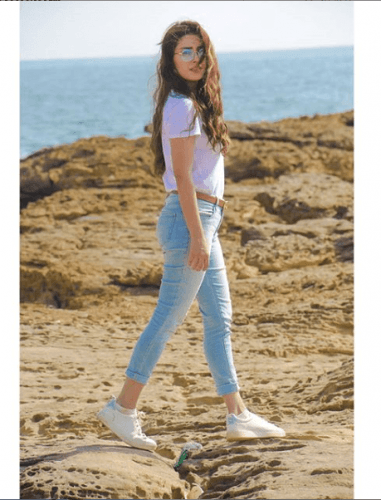 ↓ 06. Elegance Personified
This outfit is so vibrant and understated at the same time. All teenagers can rock this style or color combination. Going to give a presentation this is a good choice. If you want to give a conservative look add a blazer in black. Here are 12 Cute Polyvore Outfits with Pencil Skirts for Teenagers.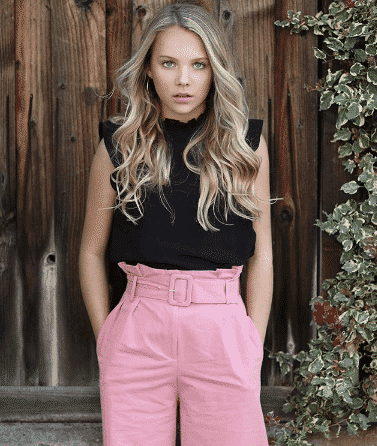 ↓ 05. Playing Dress Up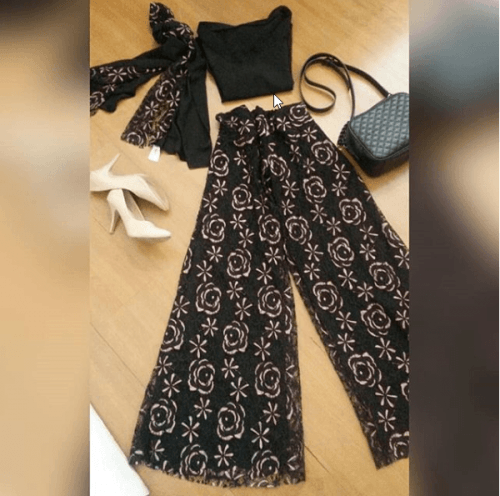 ↓ 04. Long Wrap Dress
This wrap dress is giving the perfect modest look that you can choose to wear at parents cum teenagers gatherings. Pair them with platforms and a french Chignon for a sophisticated outlook. Do wear a chunky ring.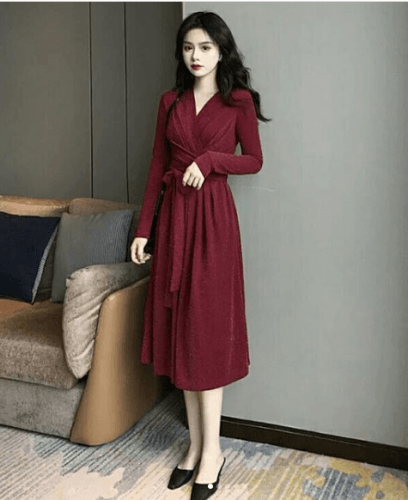 ↓ 03. Neutral Accessories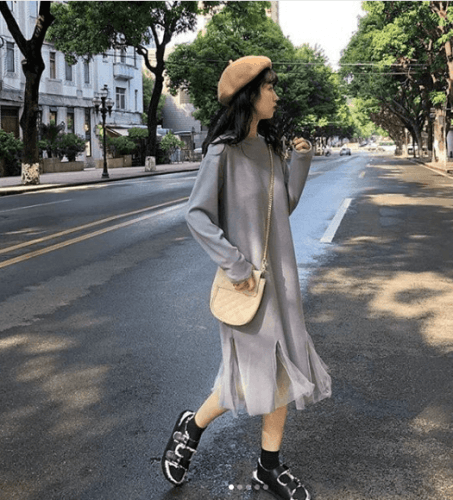 ↓ 02. All Black Outfit
An LBD is a must for every season and this is one color that you can choose whenever you are indecisive about the occasion and the dress with it. Pair it with heels for a formal look. Some smokey eyes and statement jewelry. But choose this look if you are just hanging out with friends.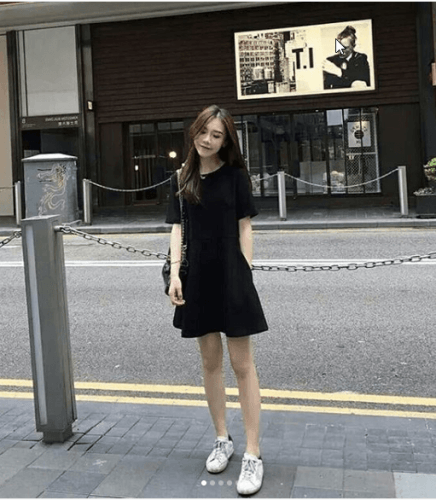 ↓ 01. Casual Sultry
Tank tops are any girl's best friends and summers are the best time to invest in a few of them. Mix and match with jeans or skirts and shorts. Buy some eye-popping colors this time around.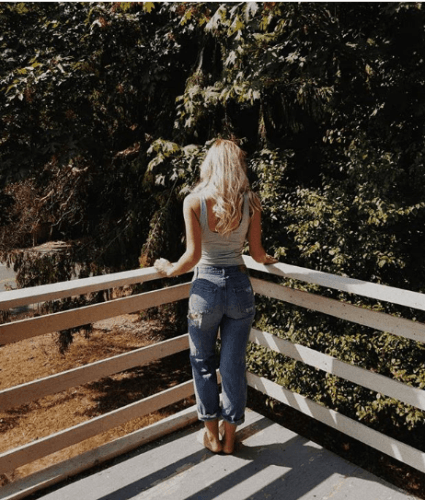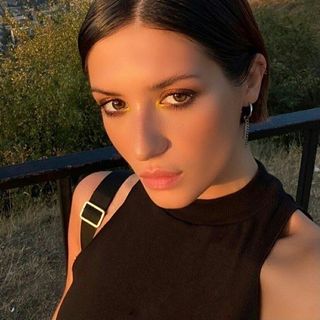 Avid reader and Fashionista. London Based freelance lifestyle editor