Outfits to Wear with High waisted Shorts. Everybody is rocking this trend as it looks pretty amazing and it has been huge from the past summer. The high-waisted trend is bound to stay for a long period of time, so you better learn how to pair and wear with high-waisted shorts.
They are one of the chicest types of shorts and are a blessing for girls who want to appear taller, so let us show you how to rock them.
18 Outfit Ideas On How to Wear High Waisted Shorts
High shorts are totally versatile, and there are several ways to wear them. Tucking a top in is a cute way to carry these shorts but is definitely not the only way to wear them. Invest your money in this useful and versatile item and learn different ways to wear high-waisted shorts.
#18. A Perfect look For Summers
Summers are all about colors, vibrant and bright. You can pair up your high-waisted shorts with a plain tank top and colorful accessories for a funky look.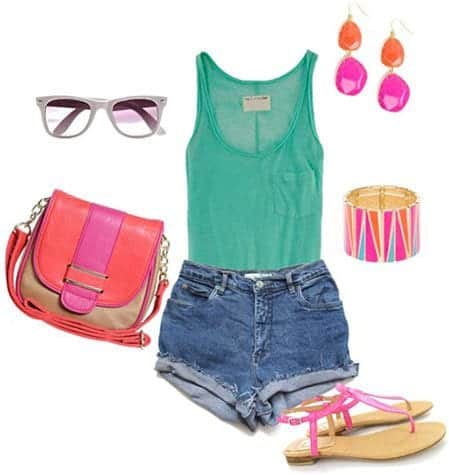 For more summer outfit ideas, check out Summer peplum outfits- 17 ways to wear peplum tops in summers
#17. Boho Look In High-Waisted Shorts
You can either pair these shorts with a separate top for a boho look or also go for a matching pair of shorts and top as in the picture.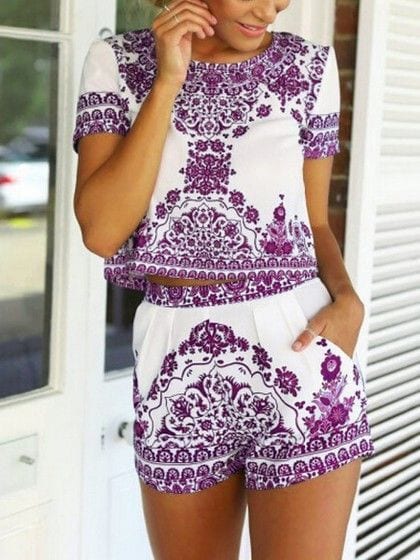 #16. As Beach-Cover-ups
You can go for a high-waisted swimsuit for a day at the beach.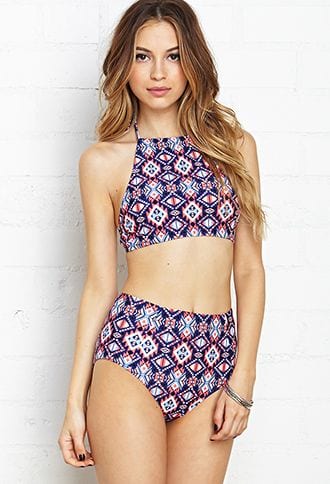 Heading out to the beach? Have a look at 16 best beach party outfit ideas for women – Beach style look
#15. Velvet Shorts For Winters
For winters, you can wear velvet shorts with long socks and a beanie or hat to avoid the cold and also stay in fashion.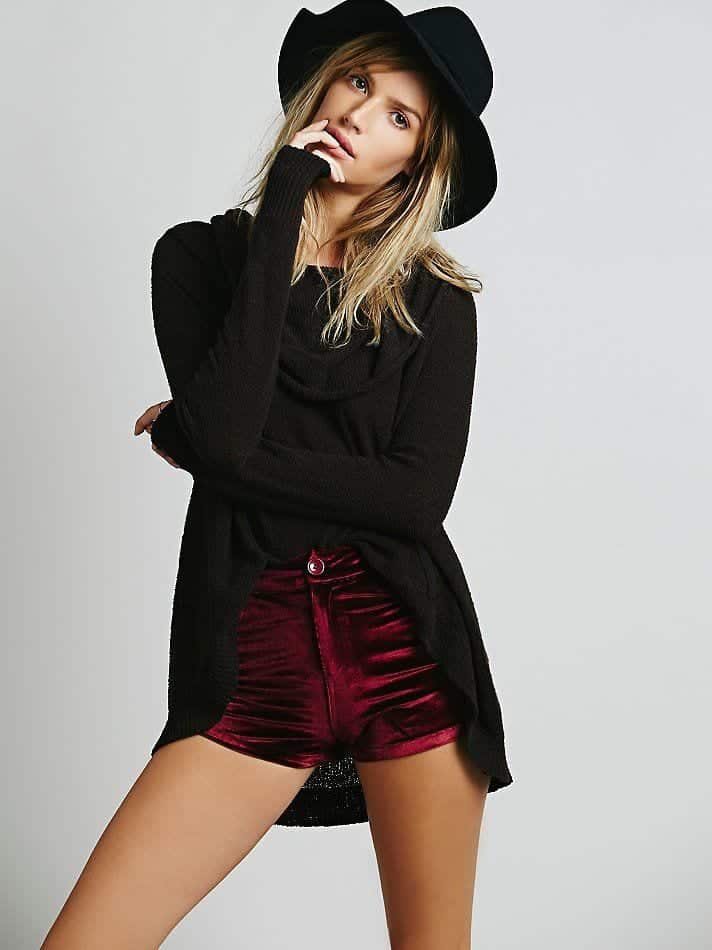 Source
#14. Cute Bow Shaped High-waisted Shorts
You can wear cute bow shaped shorts for a girly night out with your friends and pair it with a plain shirt and some chic jewelry.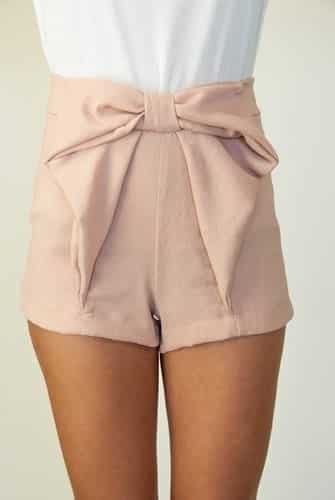 #13. Cardigans Definitely Go With High-waisted Shorts
You can wear a simple crop top with your shorts and put on a cardigan to give a classy yet simple look.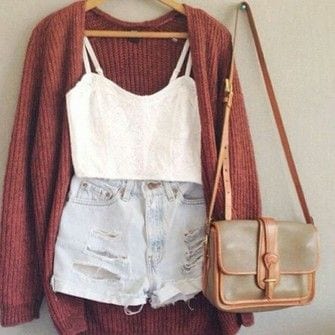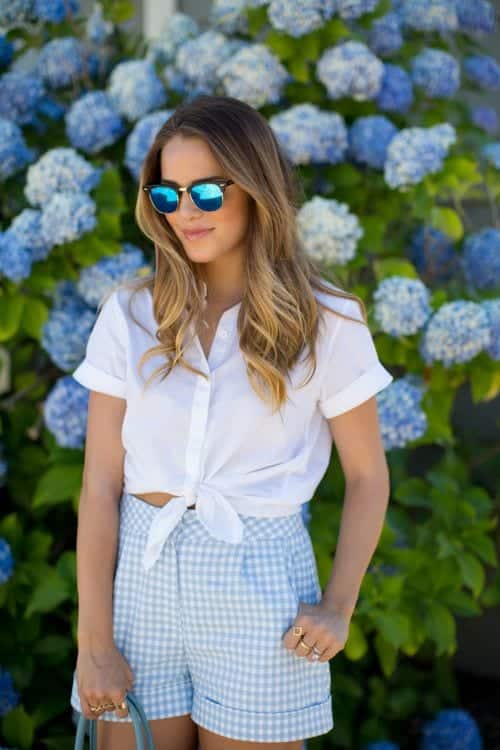 #12. Checkered High-waisted Shorts – Pair up cute checkered high-waisted shorts with tie front shirts for a casual summer day.
Source
#11. As a Work Wear
You can choose a plain leather high-waisted short for work. Tuck your blouse in and pull over a fitted blazer for a professional look.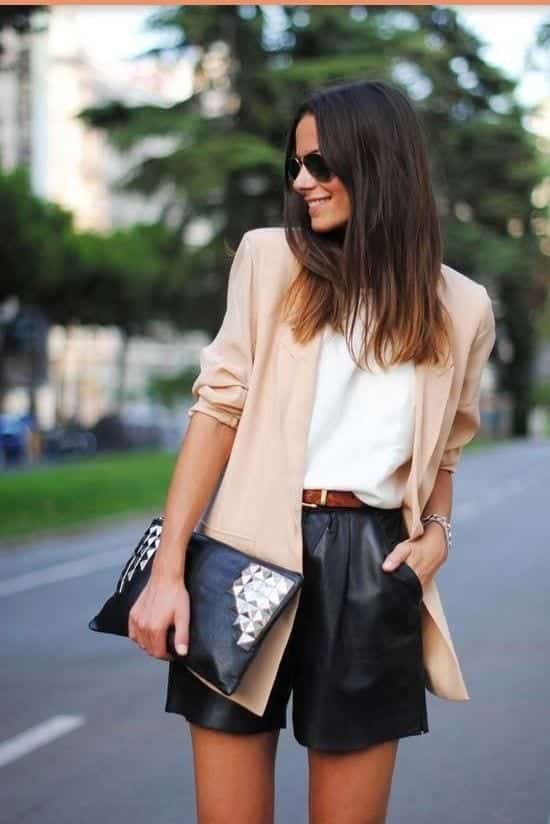 Source
#10. Lace Shorts: A Feminine And Classy Touch
You can wear them with silk blouses, and they are a perfect addition to your summer wardrobe.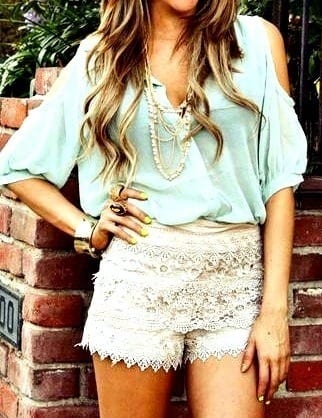 #9. A Divine Combination of Abstract And Boxy Crop Top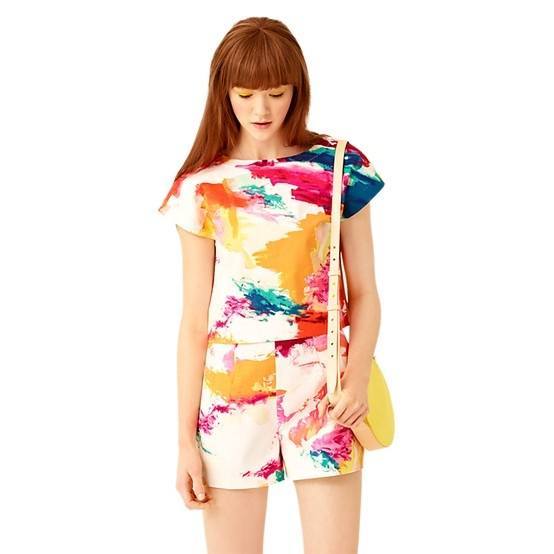 #8. Look Rocker-chic With High-waisted Shorts, Flannel Shirts, and Boots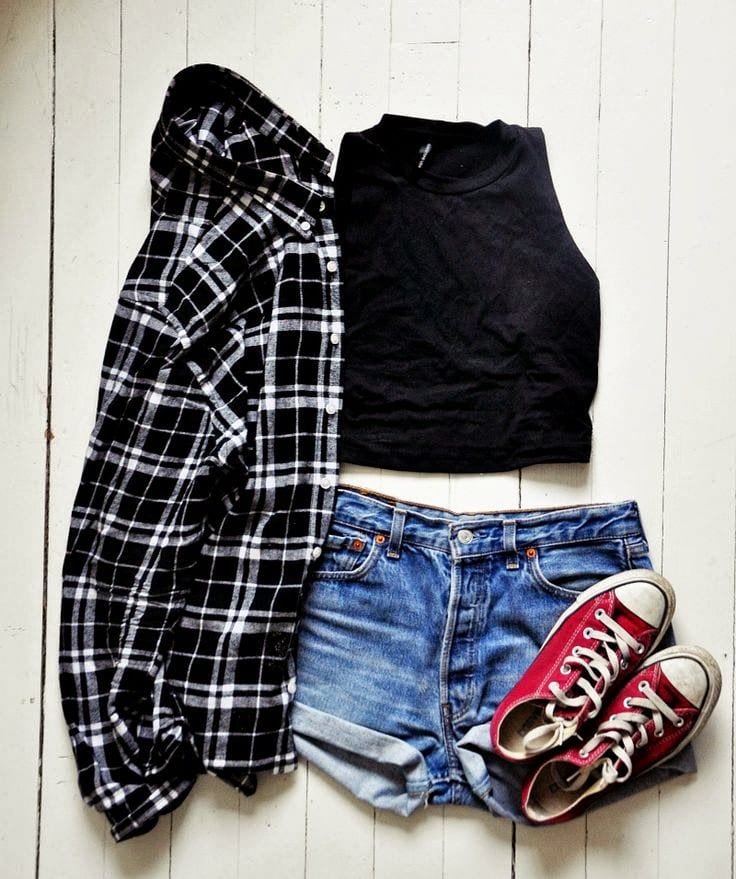 #7. Ripped Style
For a casual day or a walk around the city, you can pair denim high-waisted shorts with a bustier lace top and gladiators.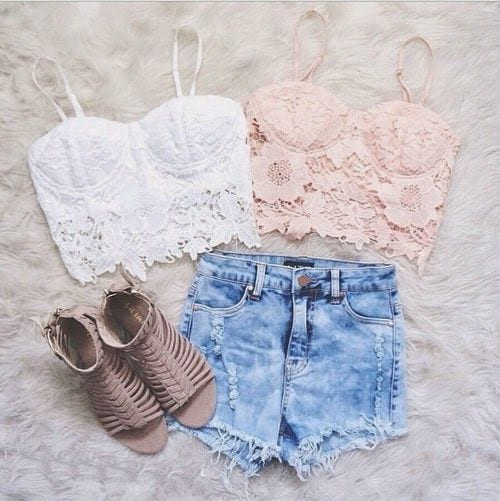 Source
#6. Not In The Mood To Show Off Too Much? This Look Is For You
If you want to stay out of the show off game for a day, then wear leggings with your shorts, and you can pair this up with a crop top that has a boat neck. For winters you can add up a long sweater and long boots too.
#5. Buttoned High-waisted Shorts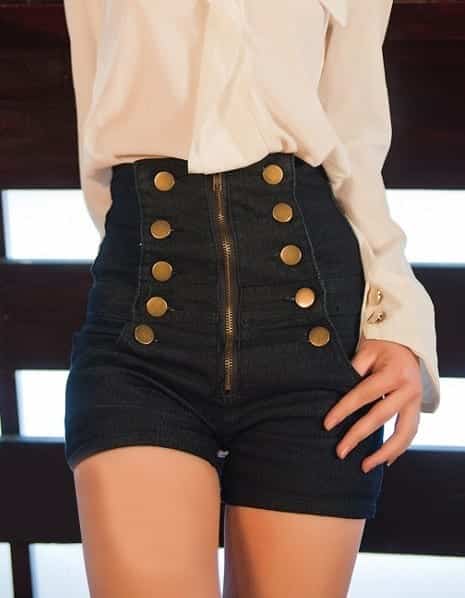 #4. Floral Kimonos And Light Colored Shorts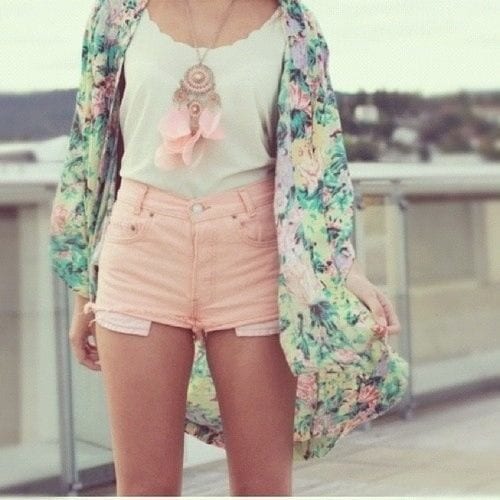 Source
Love Kimonos? Then you must have a look at Kimono outfit ideas – 20 ways to dress up with kimono outfits
#3. Floral Shorts With Leather Coats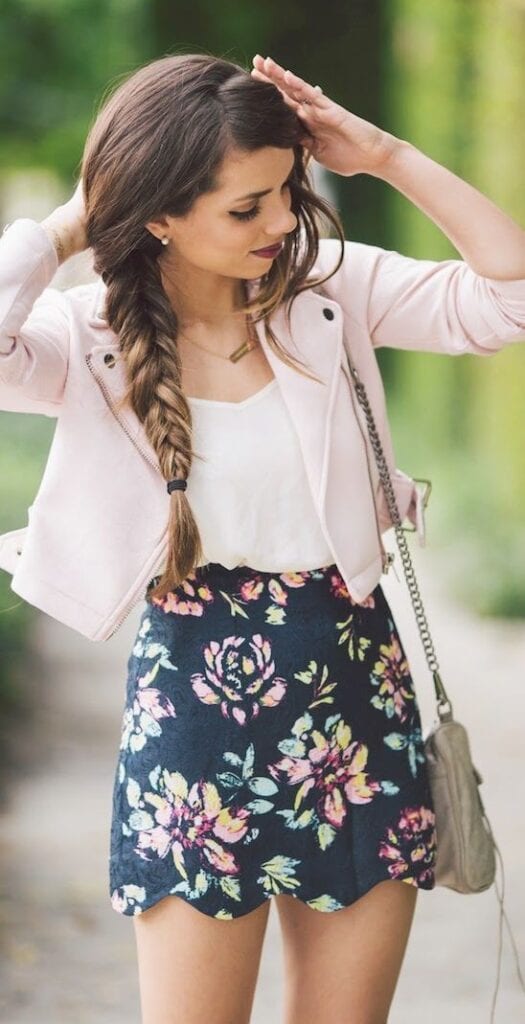 Source
#2. The All American Look With A Chambray Top
#1. Pair Up With Polka Dots