How to Wear a Backward Shirt. With summer beating down on us at this time of year, everyone has the bright colors out, the sunglasses out, and as much skin on display as possible. One of the top ways of achieving such a task for women this season is the backward shirt look.
This look has taken over the world of fashion and pushed its way to the front of the latest trend queue. It's an effortless yet effective style if pulled off correctly. For a truly eye-catching look for summer, why not match a bright checked backward shirt with some denim shorts? Shorts or crops are great matches for backward shirts. If you are trying to achieve a more formal style; maybe you are attending a formal evening event; why not match a white backward women's shirt with a black pencil skirt? This will get heads turning and make you look a million dollars. In this post, we look at 18 outfits to wear with backward shirts in different styles.
How to Wear Your Button-Down Shirts Front-To-Back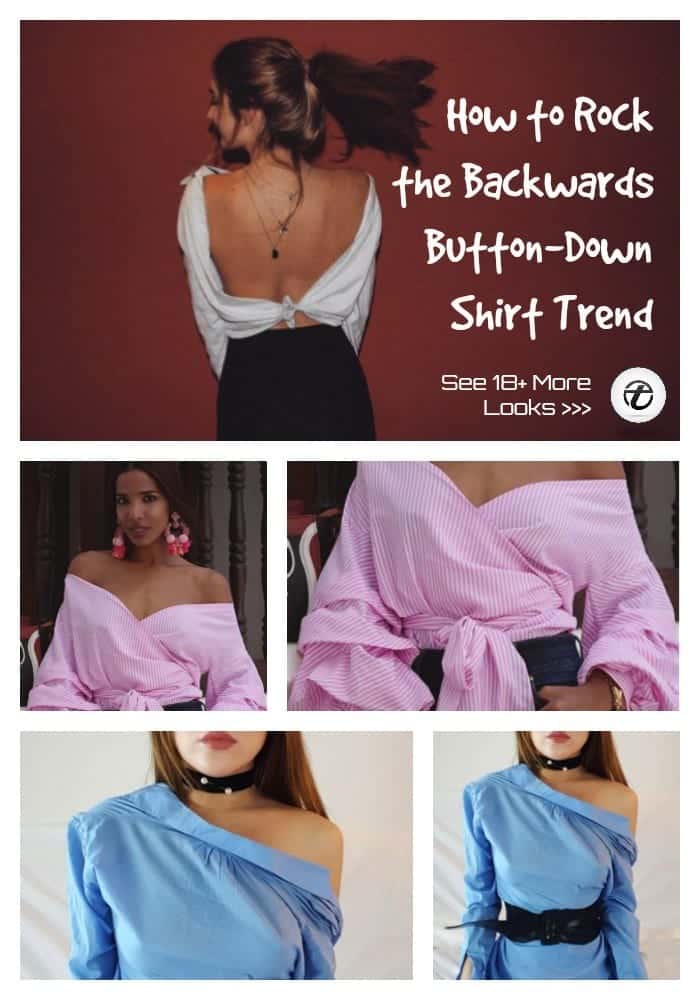 This is definitely one of unique ways to wear a button-down shirt, and it brings an edgy look to this otherwise rather boring outfit. So here are some tips to help you keep up with this trend:
Make sure that you choose an oversized shirt for this purpose if you want to stay comfortable. This could be your own shirt or even your boyfriend, brother, husband, whatever you can get your hands on.
Remove the tag! This is a bit obvious, but while you may not notice an itchy tag on the back of your neck, you'll definitely feel it on the front, so whip out those scissors and try and get as clean a cut as possible.
For extra drama, knot the shirt or add accessories like belts and rock the shirts even on club nights.
It's the perfect solution for when you have nothing to wear.
It's a tricky style to pull off, but you can easily master it in a few tries. Don't give up!
Wear it with tight skirts or other bottoms.
It's a great outfit choice for casual Fridays or weekends.
For some extra sass, wear your pendants backward, too (so it shows at the back of your neck.)
Wearing these shirts might mean going braless, so here's the most awesome guide on 20 Great Ways to Rock A Braless Look.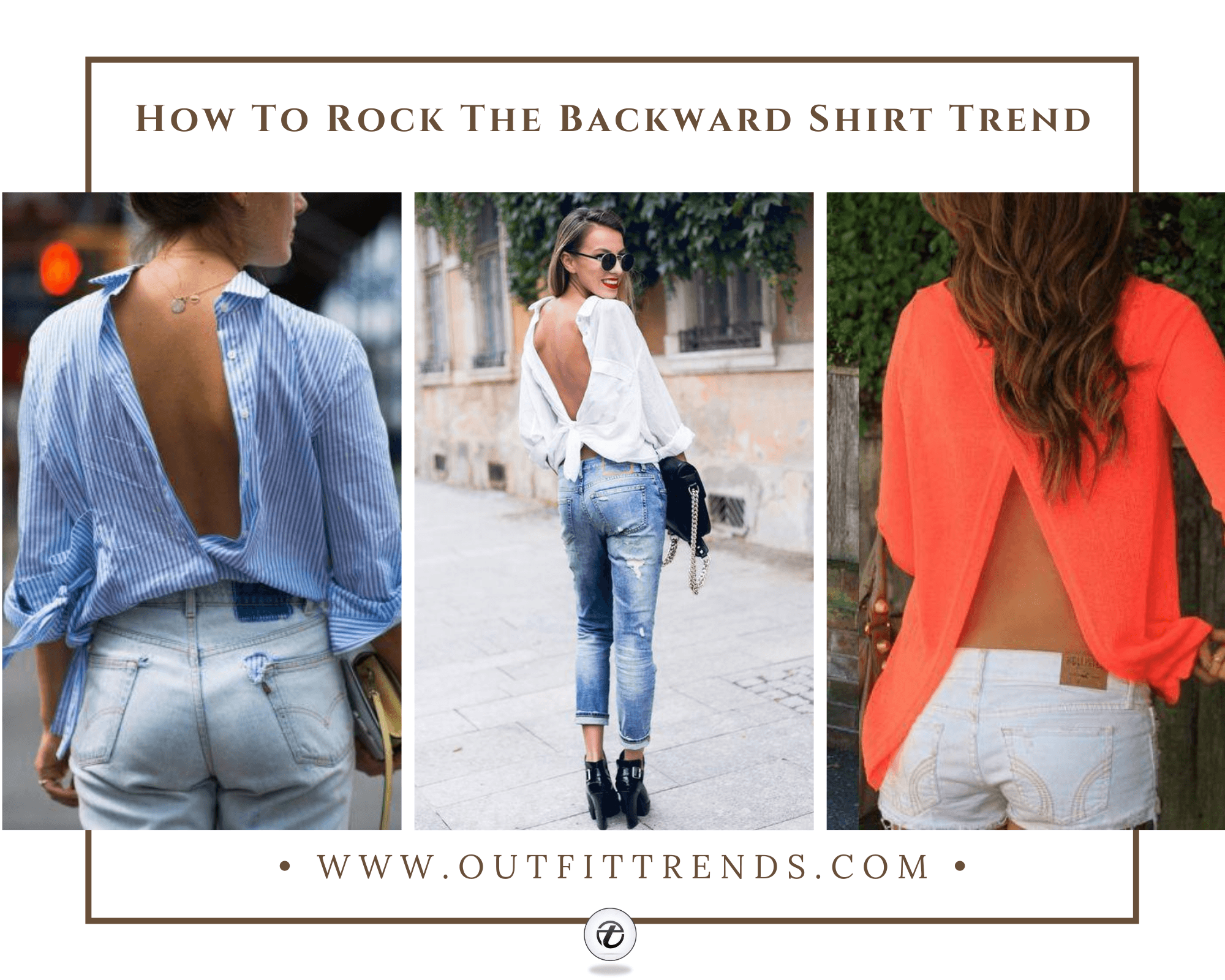 Here are our top 23 picks. Enjoy!
↓ 23. Cute Smock Shirt-Dress
Let's get started with a shirt dress. Did you ever think of wearing your shirt-dresses backward? If not, you might want to consider it. You can upgrade any outfit by simply switching the top backward… especially a smock style shirt dress, which usually features cute detailing front and back. For this stylish fall look, pair up your shirt dress with a fedora hat and (optional) leggings. Finish off the look with some cowgirl boots or ankle booties.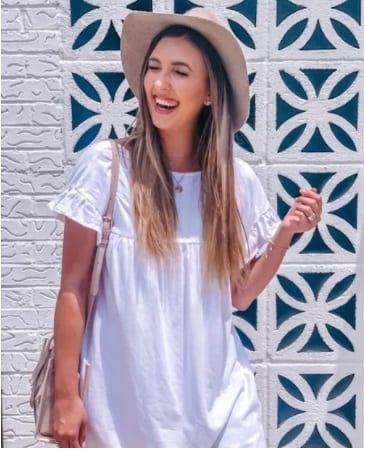 ↓ 22. Wear Your Free People Blouses Backward
If you love Free People blouses but feel that many of them are low-cut, why not try wearing them backward? They are just as cute (if not more so), and you can rock them confidently, knowing you aren't accidentally flashing anyone! Try pairing a white blouse with slim-fit jeans and platform sandals, and you have got a cute everyday look you can rock again and again.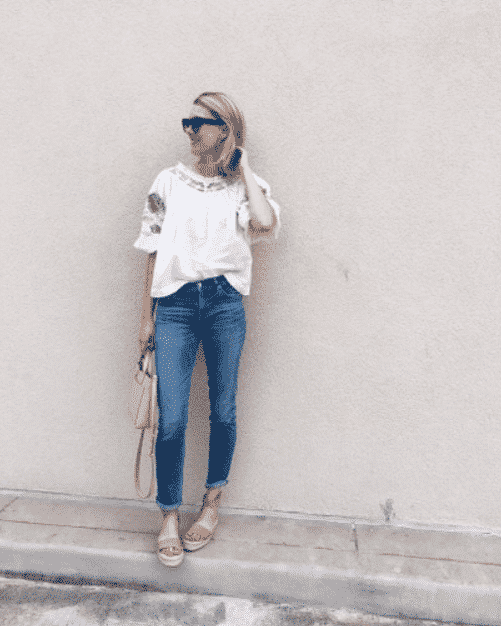 ↓ 21. Leopard Print Turtleneck
If you have a turtleneck you love (especially one that has a cute button-hole on the back), why not give it a try backward? You can wear it both ways, giving you double the bang for your buck. You can pair this cute top with jeans and high heels. And voila! Whether you are headed for brunch, a late lunch with your girlfriends, or even a date, this look won't let you down.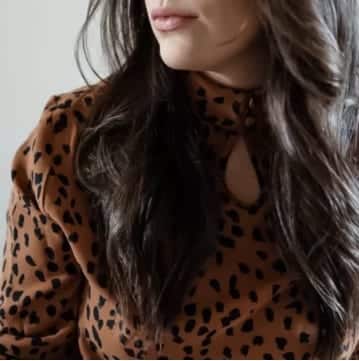 ↓ 20. Styling a Men's Tee Shirt Backwards
Love cozy loungewear and want to feel cute? Snag one of your guy's tee shirts (or your brother's or your friend's) and pop it on backward! It will give you a high neckline, which can be super cute. Pair with your favorite short shorts or exercise shorts and tie up your hair in a half-bun. Last but not least, slip on your comfiest, coziest slippers.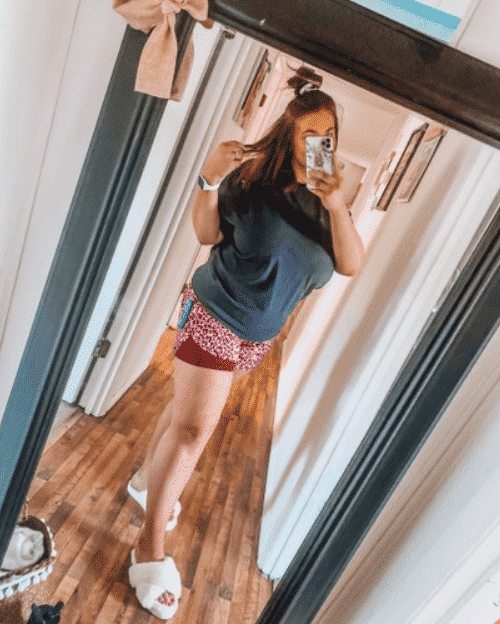 ↓ 19 – Casual Summer Style
A backward tee is a great option for casual looks in the summertime. If you love a high-neck, then this is the look for you! Simply pop on a tee backward for a makeshift version you can create from any tee-shirt you already own. Pair with shorts and a pop of color pair of sandals.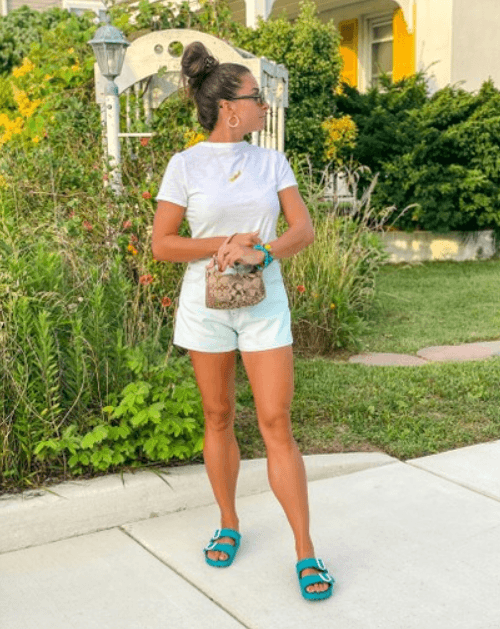 ↓ 18 – Smart Casual Look for Work
A backward shirt only buttoned at the bottom with skinny fit black jeans and pointed pumps. Here are 23 Ways to Style Black Denim Pants.
↓ 17 – Summer Casual Beach Style
Open back peach top with white shorts and feature handbag. A great look for summer.
↓ 16 – Baggy Backward Shirt Style 
Comfort is key with this loose-fit backward shirt with crops and loafers. A perfect monochrome outfit. If you love baggy outfits, here are 23 Modern Ways to Style Baggy Pants with other Outfits.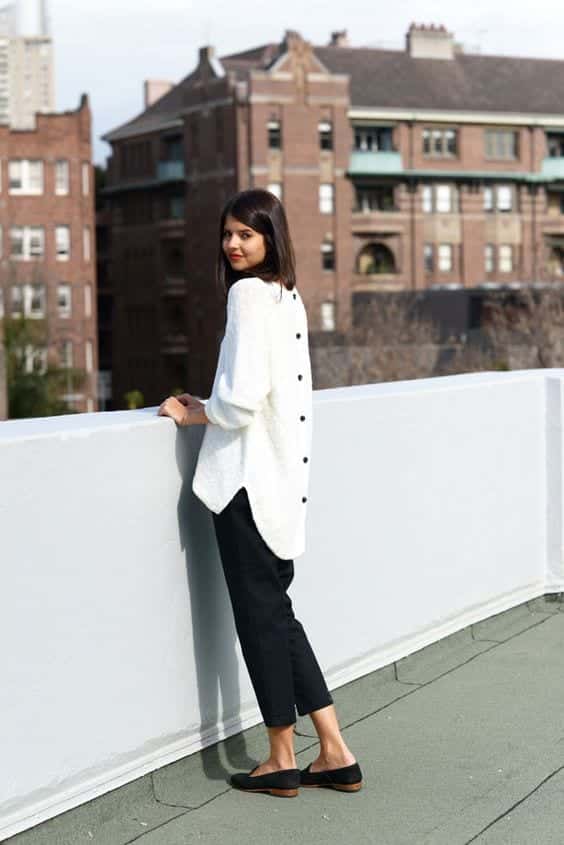 via
↓ 15 – Backward White Shirt with Jeans for College
White shirts always look the most elegant, don't they? This is why you need to check out these 18 Ways To Wear White Shirts For Girls. And here's a small video tutorial to help you out in wearing the white shirt backward:
Tied backward shirt with distressed jeans and black buckled ankle boots. Leather bag to match shoes.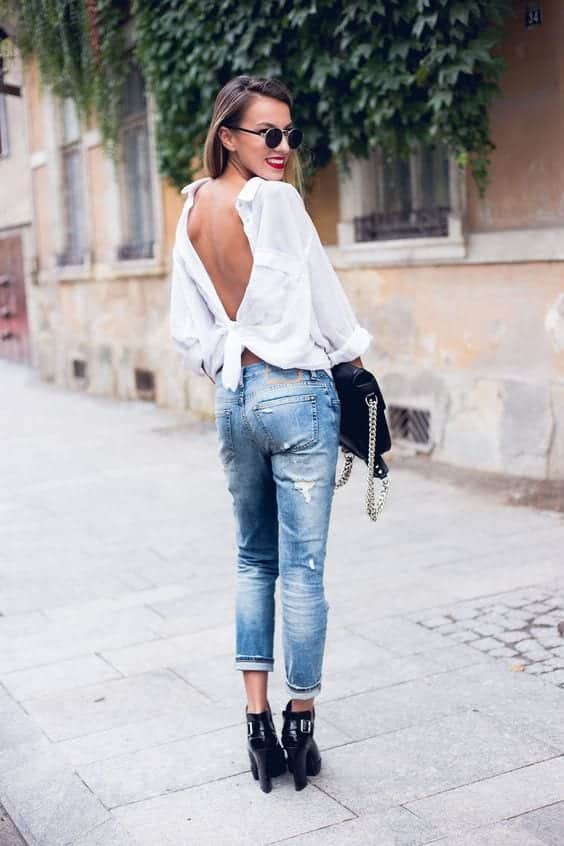 via
For a more modest and appropriate college look, you can choose to close more buttons: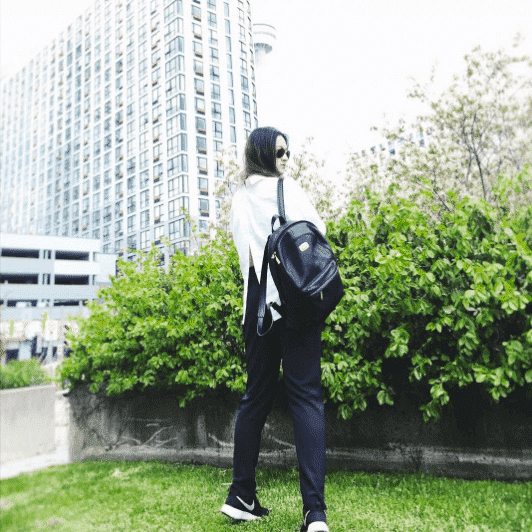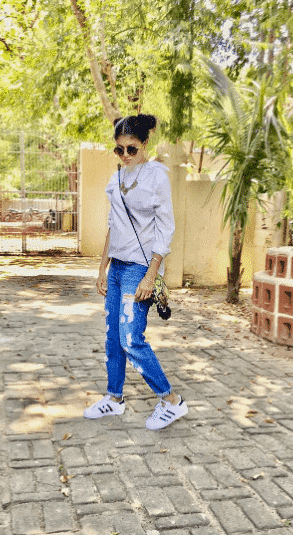 ↓ 14 – Striped Backward Shirt for Travelling
Open back backward striped shirt with a black skirt. Finish this look with a shoulder or clutch bag and knee-high boots. Here are 15 Ways to Travel in Celebrity Style Outfits.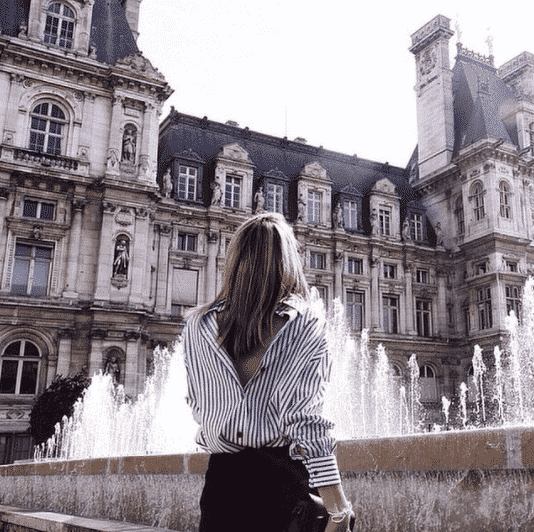 Striped backward shirt with white jeans. This outfit is contrasted beautifully by the zebra print pointed pumps.
Simple striped backward shirt with pale jeans. The backward pendant makes this look very eye-catching.
↓ 13 – How to Wear a Pleated Shirt Backwards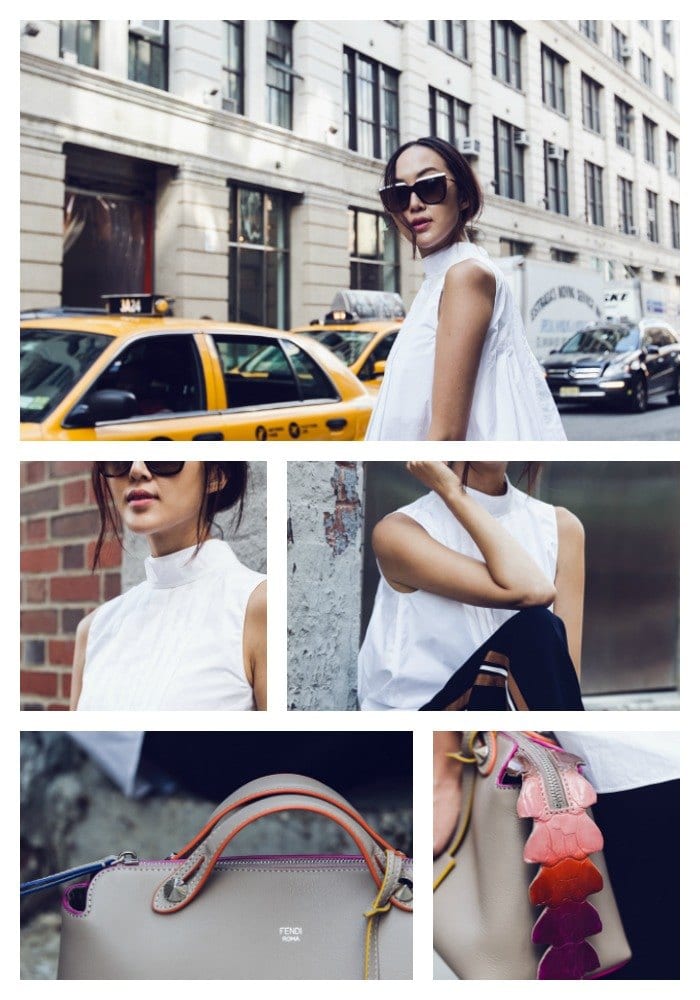 Via
↓ 12 – Backward Shirt Look for the Club
Wear these shirts in a sexy style for night club and parties. How hot do they look! You can also check out these 27 Sheer Outfits for Clubbing.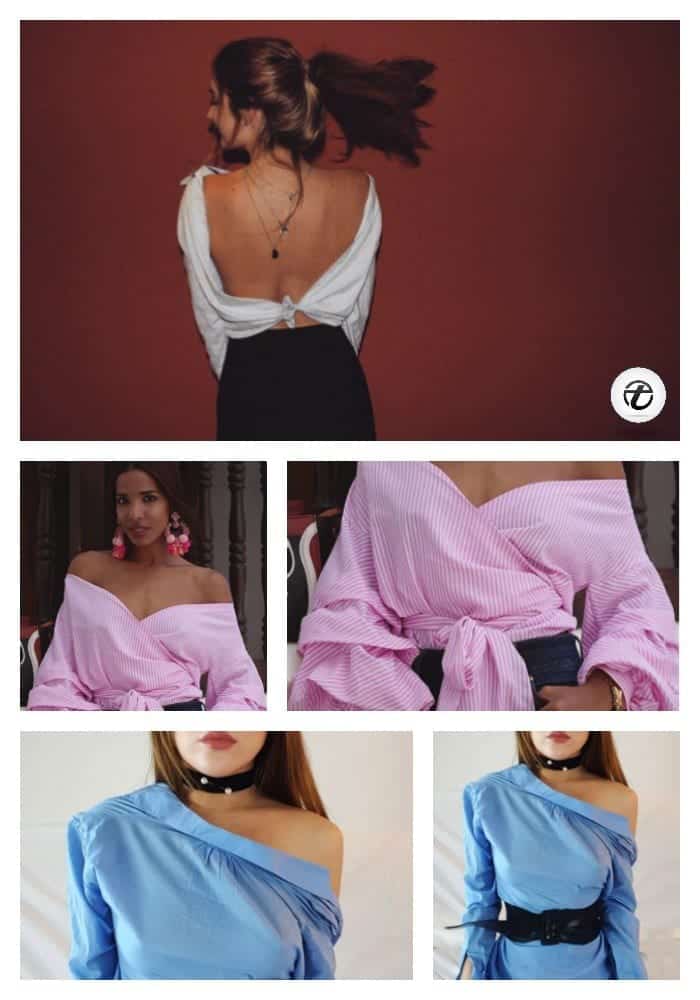 ↓ 11 – Shoes to Wear with Backward Shirt
Raw edge jeans with backward shirt half done up. Gold backward pendant completes this look along with baby blue loafers. We love how outfits like this will always demand a double-take. They are edgy and push the envelope without being too in-your-face. Consider this outfit for your next trip to the museum or book club meeting.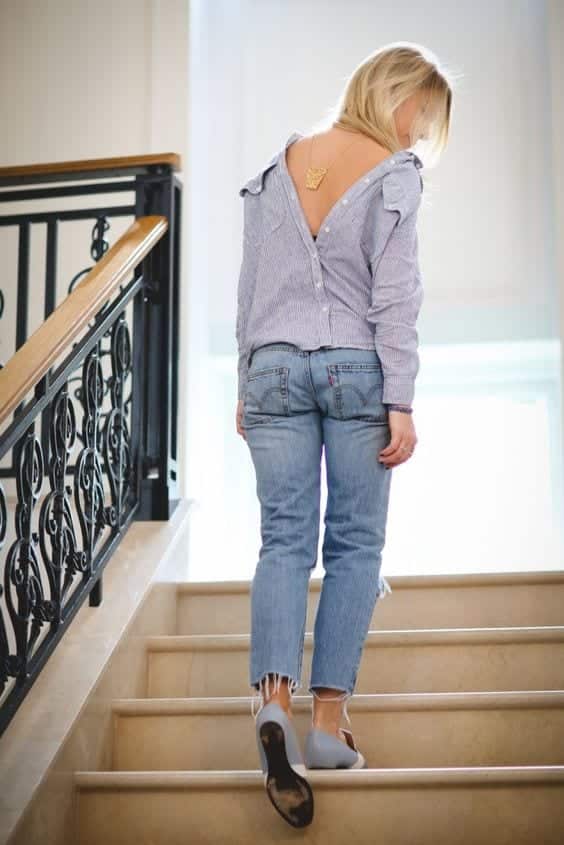 via
You can also style it with espadrille wedges for this super stylish look: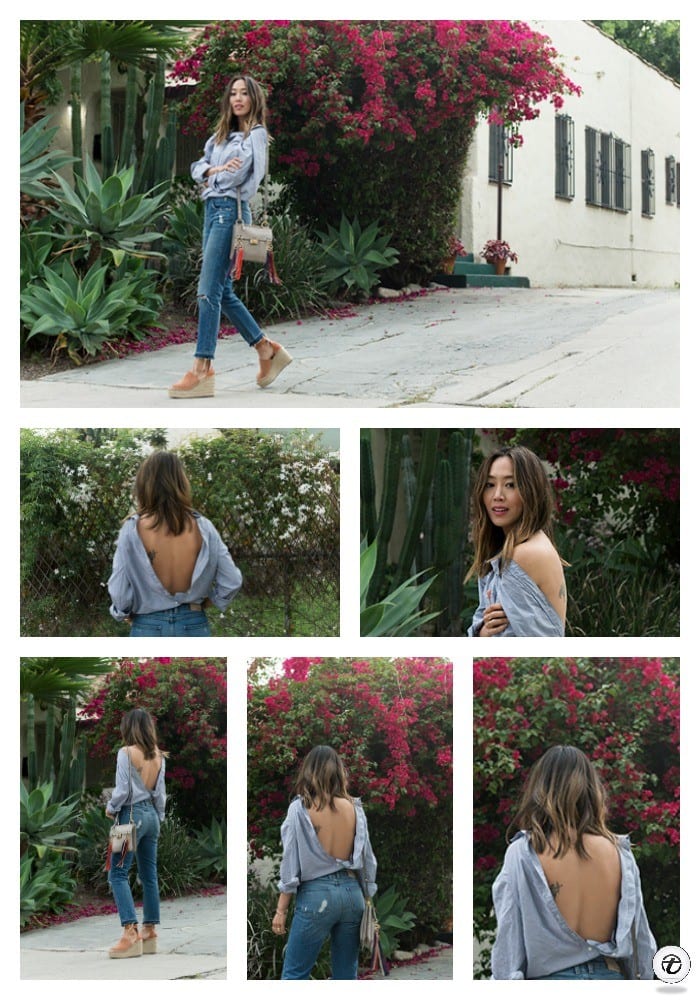 Via
Here's how you can complete this look. You can get this striped shirt from J.Crew for USD86.88, and of course, then wear it backward or even forwards. It surely looks equally good both ways.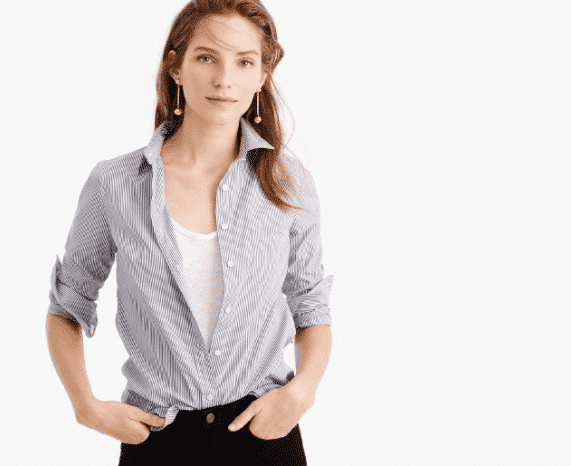 Pair it with these $138 jeans from Revolve: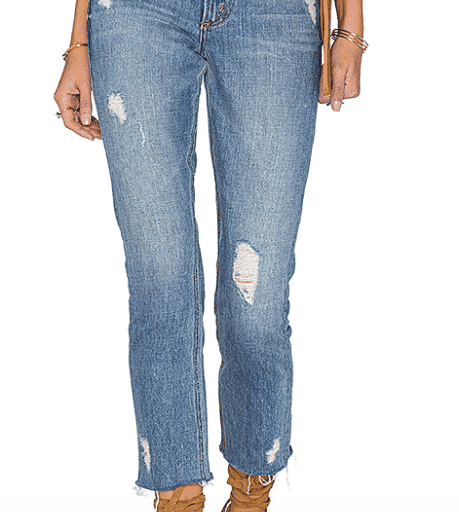 And these beautiful suede-leather espadrille sandals from Chloe, are at almost half price right now, so buy them here for just $375: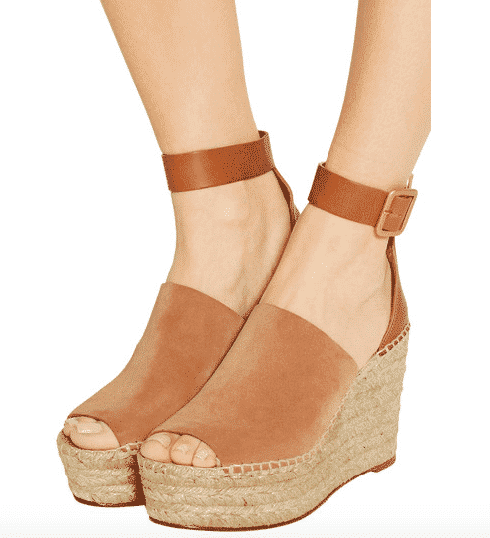 ↓ 10 – What to Wear with Backward Shirt for Date Night
Red backward ruffled blouse with black suit trousers makes for a great look for date night. Tops that feature ruffles and buttons are always fun to try backward. It can give your outfit a whole new look! Here are 20 Best Outfits to wear on a date.
Wear these shirts with black pants on date night for a chic and sleek look.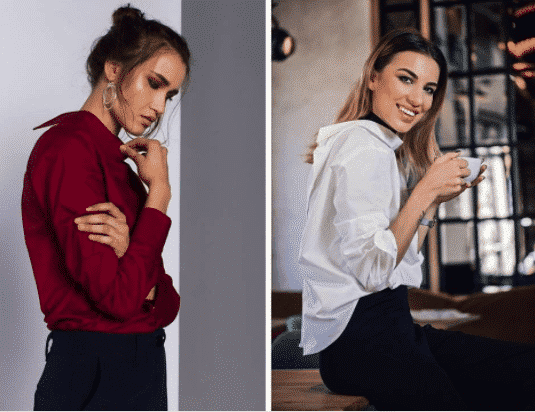 ↓ 9 – Accessories and Hairstyles with Backward Shirt
A great look for summer. Striped backward shirt with gold textured shorts and matching accessories. You can also choose to wear the necklace at the front as shown in this picture:
But we do feel that they look more attractive when worn at the back. When it comes to hairstyles, backward shirts are the perfect summer attire as you can wear them with summer hairstyles like top buns and back braids, or combine the two for a braided back bun. Here are 20 Cute Outfits with Top Bun Hairstyle to Compliment Style.
Backward Shirt with a Twist – Video Tutorial
Here's a short and simple video tutorial to help you wear this trend with a twist!
↓ 8 – City Chic
Backward shirt with a full skirt and chunky belt. Contrasted with blue shoes, yellow tote bag, and an impressive headband. We love the use of colors with this city-glam look.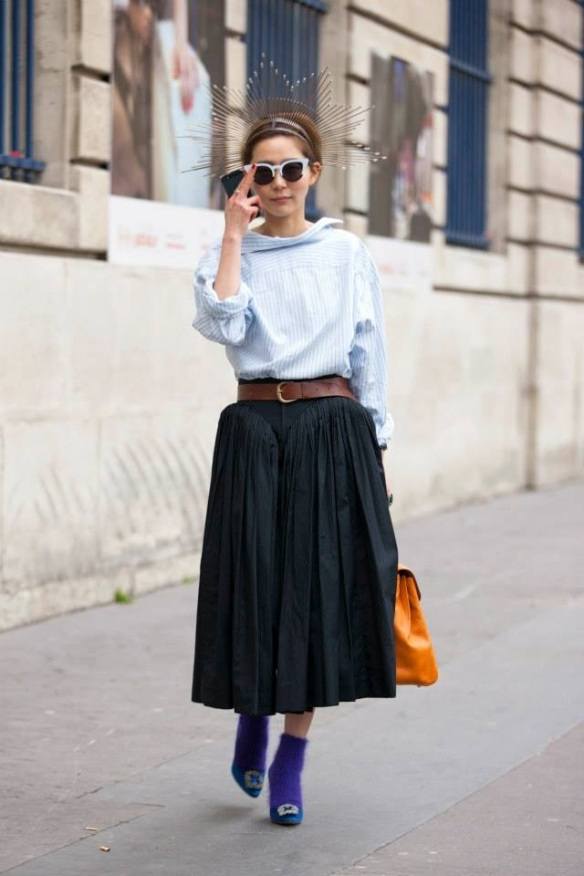 You can also use your shirt's belt to give the backward shirt shape and show off your beautiful curves.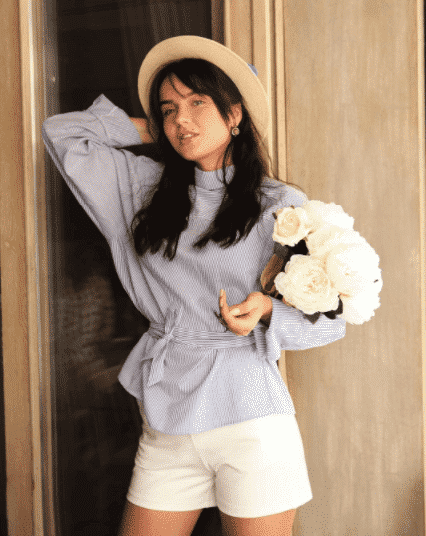 ↓ 7 – Gingham Top & Trousers
Even a cute gingham top can be worn backward! The top has a high-neck in front and a v-cut on the back. Simply switch it around and you have a darling v-cut top that you can pair with trousers and slingbacks for a chic ensemble.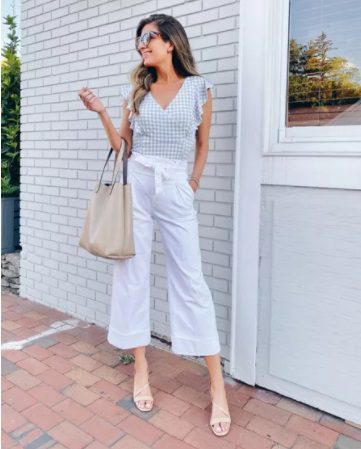 ↓ 6 – Plaid Shirt and Jeans
A casual style using a plaid backward shirt with distressed jeans and a snapback cap. A great look for girls everywhere. Check out these Snapback Hairstyles for Girls.
↓ 5 – Open Back and Leather Skirt
Top fastened backward shirt with a black pleated leather skirt. High pumps and matching clutch bag. Here are 20 Ways to Wear Leather Skirts.
↓ 4 – Smart and Simple
A simple white backward shirt fastened at the bottom with black flared trousers. Try knotting the top into a bow at your lower back.
↓ 3 – Cool and Chic
Blue backward shirt with a white skirt and silver pumps. A great style and color palette for summer. These shirts also look great with peasant shirts, here are 17 Ways to Wear Peasant Skirts Rightly.
↓ 2 – Evening Wear Idea
Great use of a tied backward blouse for an evening event. A simple skirt puts the focus on the top.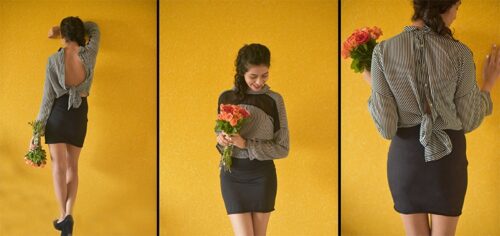 via
↓ 1 – Sleek and Cute Style
Simple tied backward shirt with shorts and nude-colored heeled shoes. A sleek and attractive look, perfect for carnivals or festivals.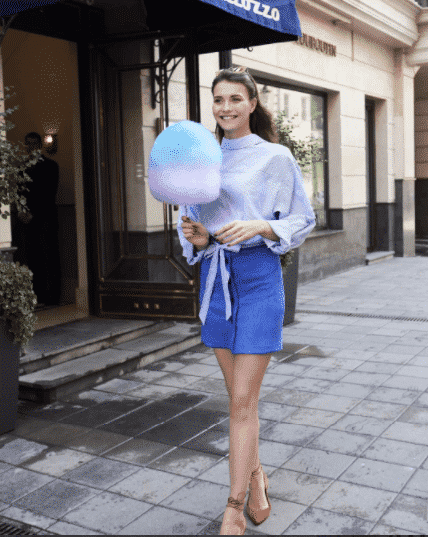 Frequently Asked Questions
Q.

Can you wear a shirt backward?
A. It's definitely an unconventional look but yes, you can. It will depend on the shirt as well. This style definitely doesn't work with every top. You also don't want it to look too obvious that it is a backward shirt… your goal should be that when people look at you, they think, "Huh, is her shirt on backward or is that just the type of shirt?" versus "Does that girl know her shirt is on backward and it is very obvious?"
Q.

How to wear a backward button-down shirt?
A. There are a few ways as we have shown you in this article, but it is definitely something you should experiment with until you find the perfect style. You may like buttoning a few buttons just at the top of the shirt and leaving the rest undone or the opposite: leave the top buttons open and keep it closed on the bottom. Or you might like buttoning it all the way up… alternatively, you could leave it open completely and just knot it at your lower back, as seen in several of our outfit picks. Whatever style you choose, make sure you nail the rest of the outfit to ensure you look stylish and not just like you rolled out of bed and threw on your shirt without looking in the mirror!
Q.

How to wear a t-shirt backward?
A. A tee shirt is even more unconventional so keep this in mind when attempting it. With oversized tees, you might not even notice whether it's backward or not (in which case, it would be a waste of time) so consider a more fitted tee and leave your hair down to conceal the lower front on the back. Also, remember to remove the tag! It will be super annoying otherwise and even irritating to your skin.
Did we answer all your questions? Are you feeling confident and ready to give the backward shirt trend a try? Let us know in the comments below!