How to dress for baseball game? Baseball is definitely one of the most interesting outdoor game. It is a lifestyle that is admired; and thousands of people partake into it.  Along with that, ball parks have large number of youngsters who come there to hangout with friends, cheer up for their favorite team and much more.
So definitely a girl wants to look good. Right? There are many girls who feel conscious as how to get dressed for a baseball game. They need not to worry as I've got 17 outfit ideas for the absolute a la mode baseball outfit. *cheers*
Most Stylish Outfits to Wear on Baseball Game Day
Hey wait! Before informing you about the outfits, I would suggest that you girls should also do some "google" about the game and the teams you gonna watch playing. At least you can tell your partner which team you are cheering for and can comment on it 😀
Tips taken into account before going to ball park:
make sure to apply sunscreen
Don't forget your sunglasses
Hat
Of course a digital camera
And "Money" for sure  😉
Here are some Trendy ideas for a Baseball Game Outfit.
#17. Floral Baseball Tee
A nice floral shirt coordinated with blue jeans and sandals gives a fresh and comfortable look while you are going to a ball park in summers. Skinnies work best for the sports area as you constantly need to cheer so these are a practical ensemble for the game. For winters you can add a long sweater or a half coat with boots for a nice comfy look.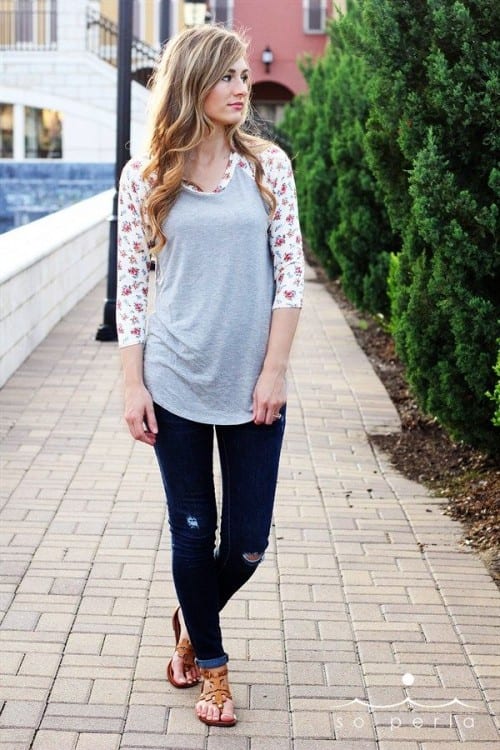 #16. Typical Sporty Style
Baseball fans know that when you are a game fan dressing in high fashion wont do the trick rather being simple and keeping to the basics is the best formula. This styling idea is a classic baseball style. Just wear jeans, ripped jeans to bring in a little fashion, baseball hat and simple plaid t to cover yourself up either from the sun or a little chill. Jordans will go perfectly with the whole outfit. Keep your hair ties up with this style.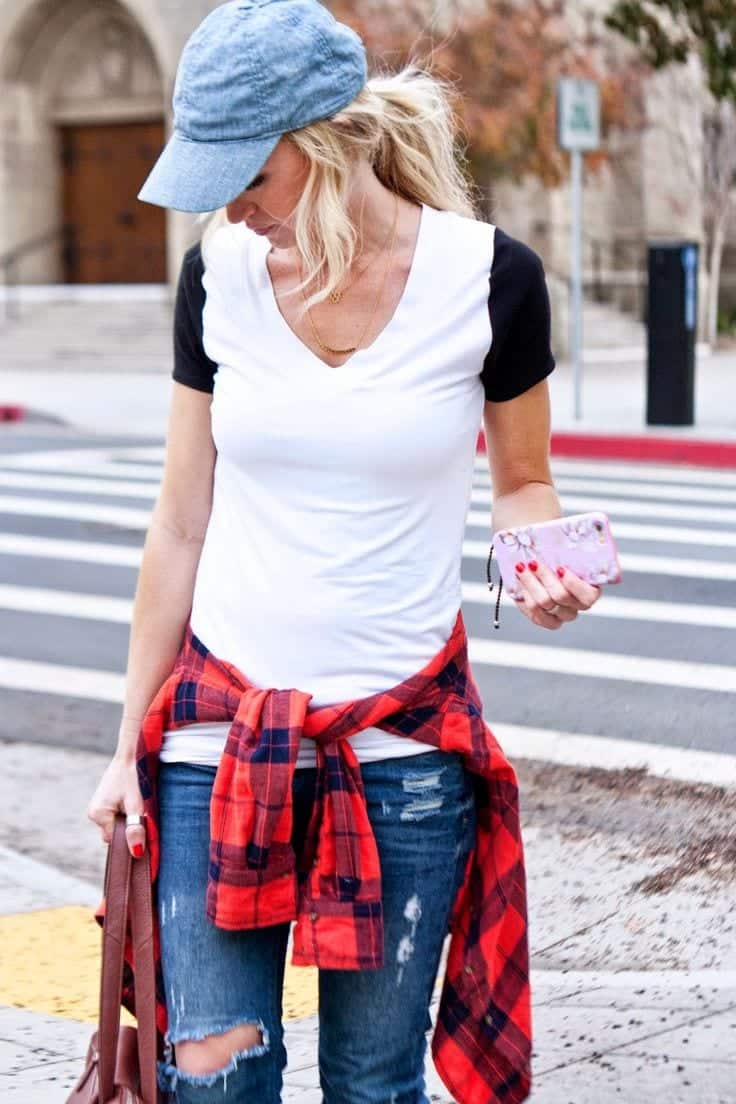 via
 #15. Celebrity Inspired – Rihanna's Dressing Style
Rihanna the fashion diva is a fashion blog in herself. Follow her style for attending the games also. She sets it up for everyone. She has kept it basic with the classic combo of black and white. Black colored baseball cap with a white shirt over a spaghetti black vest, black leggings and high heel sneakers; matched up perfectly. Accessorize with lots of rings and chains and a bold lip color.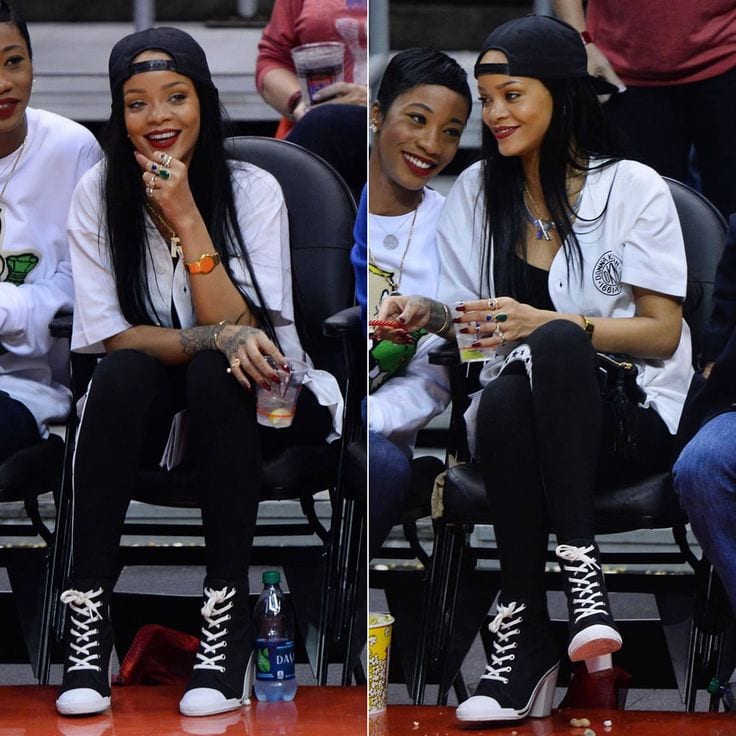 #14. Baseball Jacket
At least I love these soft jackets. They can be worn over a slim tank and skinny jeans with sneakers. If you are a true baseball fan you must be having this jacket in your wardrobe. This cool grey and white combo is perfect for any boy or girl and can be worn easily with jeans, shorts, mini skirt and leggings. Jordans, sneakers, plimsols.. any type of sneaker will go with the dress. Tie up your hair in ponytail.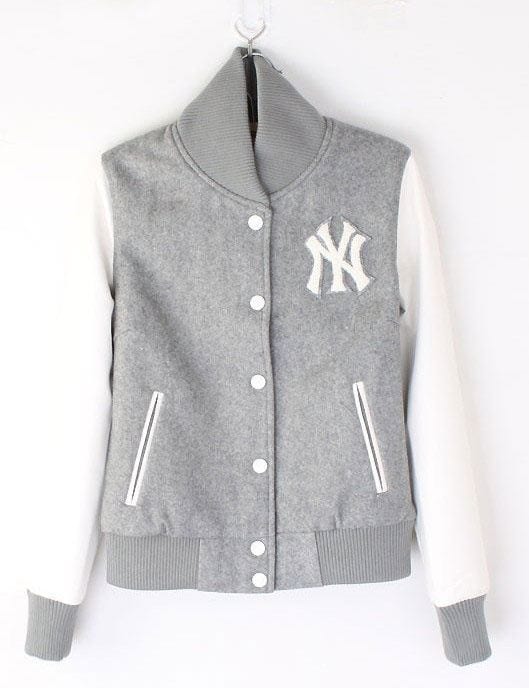 #13. Keep Calm and Play Ball shirts
Going to the game during summers? Shorts and a simple t-shirt is what will take the game to the high level. The red and white combo of Keep Calm and Play ball T-shirt with light blue short jeans; red and white sneakers to match up with the shirt is all you need to have your self scrutinized by the opposite gender. Those ball studs will give a cute look to you.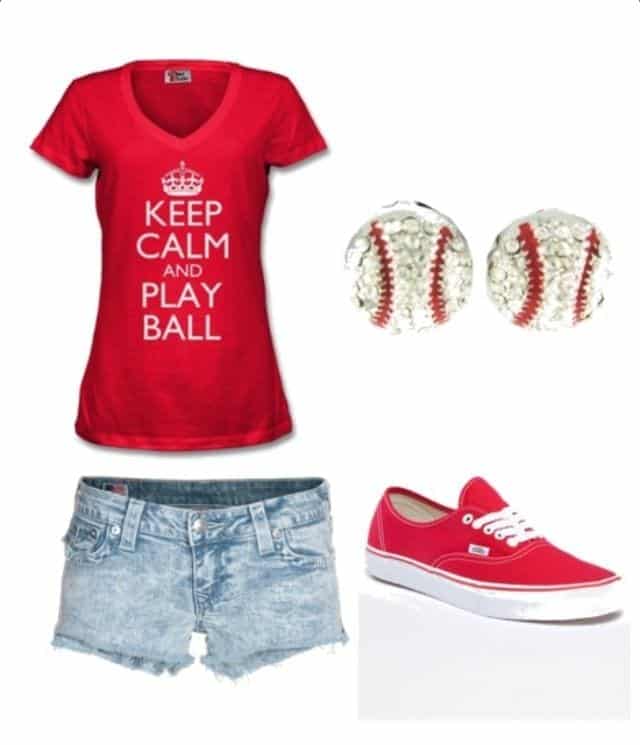 Also have a look at these[highlight] Cool Nike sports outfits for women[/highlight].
#12.  Chilling at baseball game
Coolio! This is perfect for summers. Neutral shades give a cool and calm effect during warm weathers and this beige plain shirt when coordinated with denim shorts and black sandals is absolutely relaxing. Wear a fedora hat for the shade. You can wear a watch and a bracelet. Easy to go with.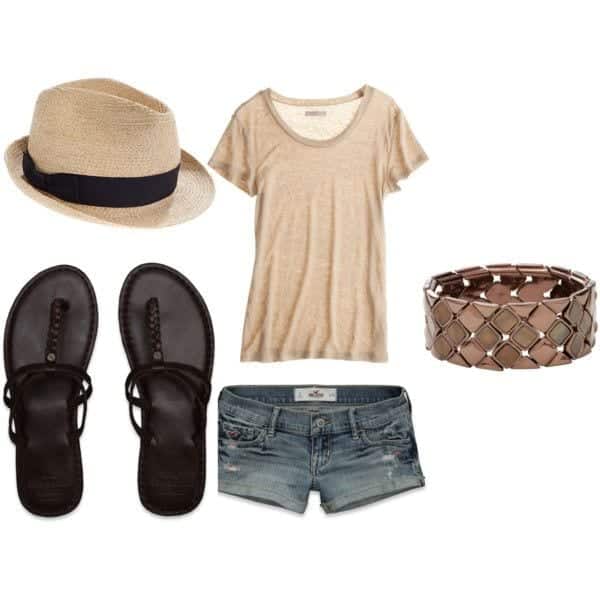 #11.  Collared Shirt, Denims and High Heels
No matter what the event is; heels always gives you a stunning and a stylish look. That's what i usually do, wear a collared stripped shirt of my brother, sleeves folded up, jeans and high heels; you're ready to go! 😀 Add a baseball cap and lots of bracelets and a statement necklace. Light day makeup is required only.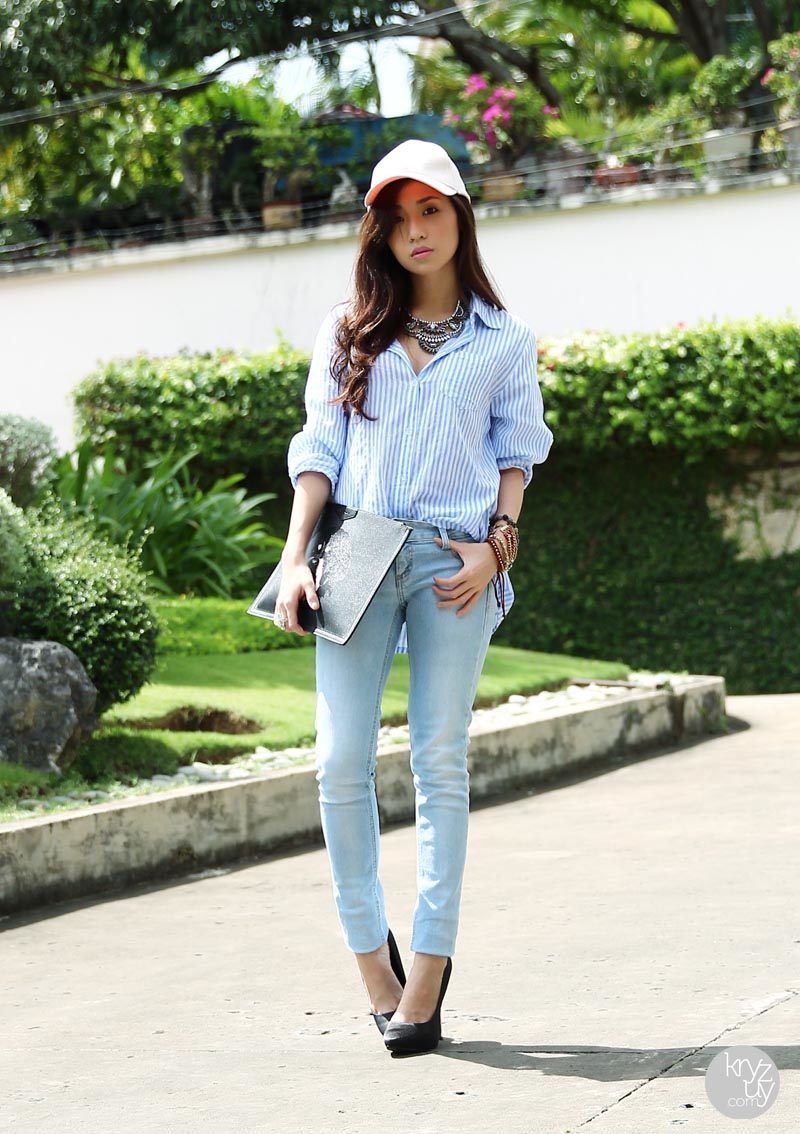 via
Love denim outfits? Don't forget to check out [highlight]32 beautiful denim dresses to inspire your daily fashion[/highlight]
#10. Skater dress
Wear skater dress in texture with baseball sleeves. If planning a day filled with games in winters, wear this thick skater dress in grey and black with stockings and ankle high boots or Jordans with a woolen beanie. Keep hair open for this look.
#9.  The maxi skirt
Want a sporty look about you? You can be the risk taker by wearing this beautiful maxi net skirt with a red half sleeved and loose baseball tee and wear necklace to add coolness to it. Wear heels for the party after the win and replace your heels in the stadium with a pair of red sneakers. Bangles or bracelets will complete the look.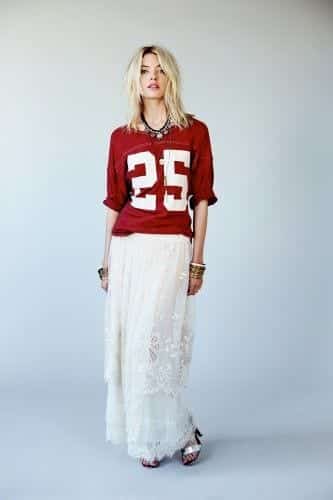 #8.  A traditional Base Ball Dress
Denim on denim is the best baseball combo. Pair sleeveless jeans collar shirt knotted at the front and a little cropped with same shorts and accessorize it with a wrist watch and a belt. Jazz up the outfit with black and white Jordans.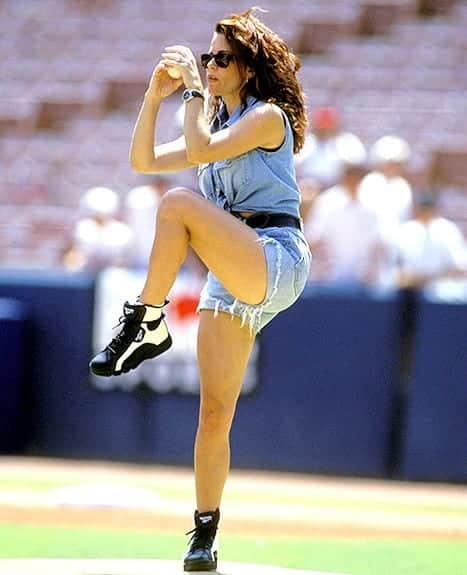 via
#7.  Baseball High Heels
This is really cool.. Baseball high heels can match with any sort of outfit.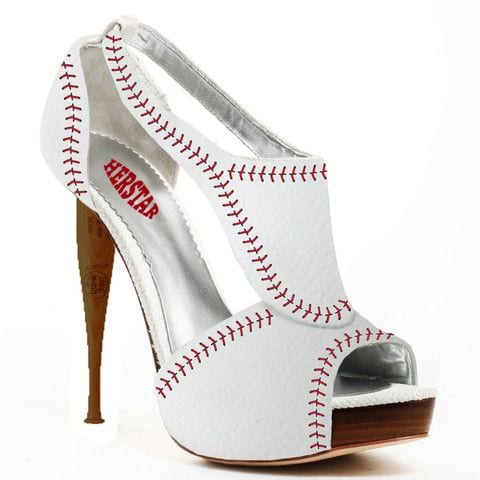 via
#6.  Baseball Player Costume
Whether you are a cheer leader or not mini skater skirts look ultra chic and a red and white baseball shirt with a matching skirt and a red cap and white stockings is nicely fashionable.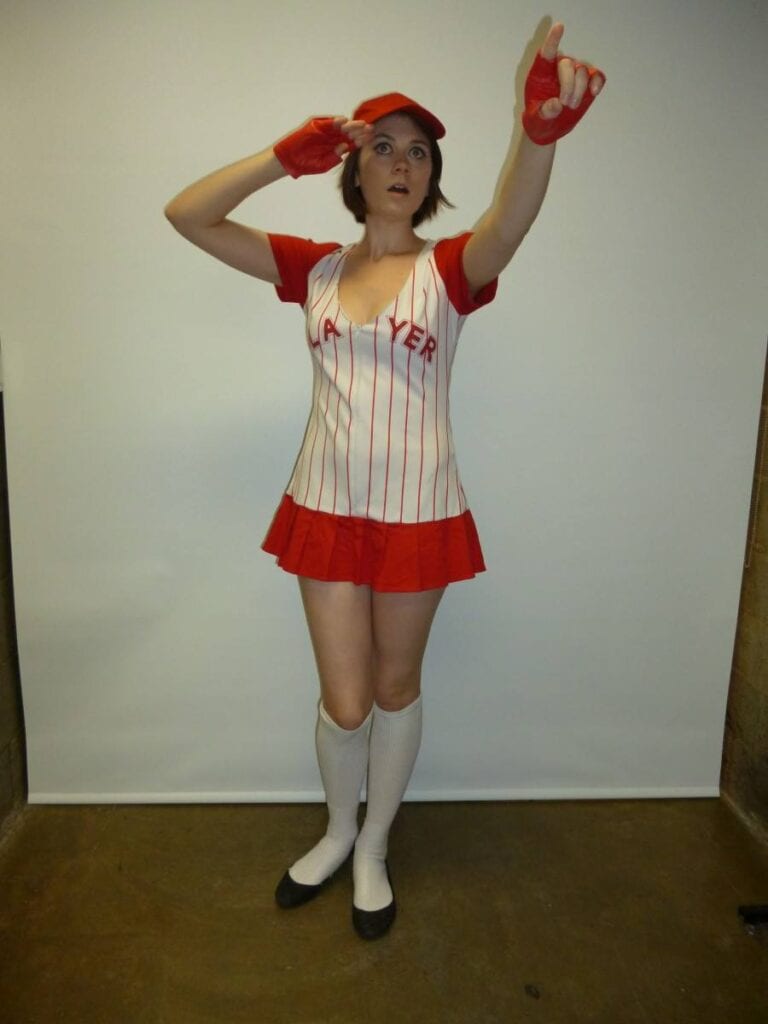 #5. Slim mini dress
Sporty body con mini dresses in black and white with players numbers on them look classy. Wear them with Jordans or high heeled sneakers.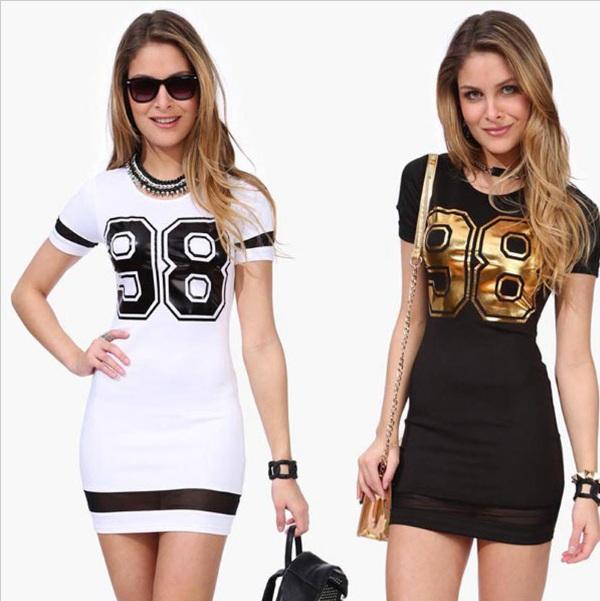 via
#4.  Casual baseball track suit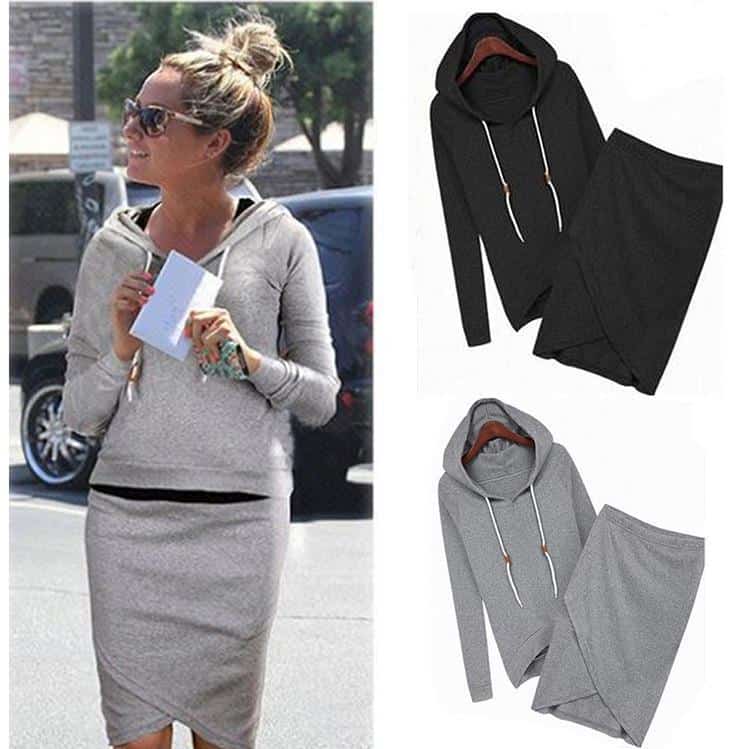 via
#3. High school baseball jersey with mini skirt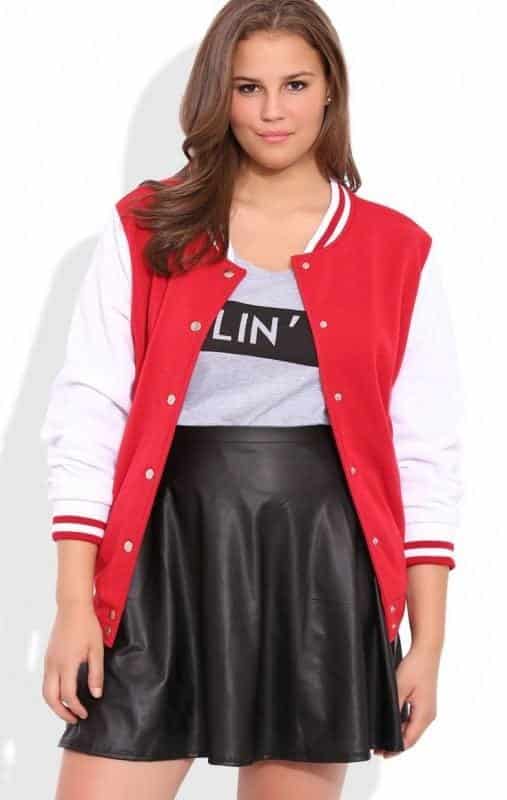 Also check out these amazing [highlight]Mini skirt outfits- 15 cute ways to wear mini skirts[/highlight]
#2.  Vintage lose shirt with leggings
Loose and large baseball shirt of your favorite team worn with simple black leggings/ tights and a pair of sneakers with hair piled up in a bun.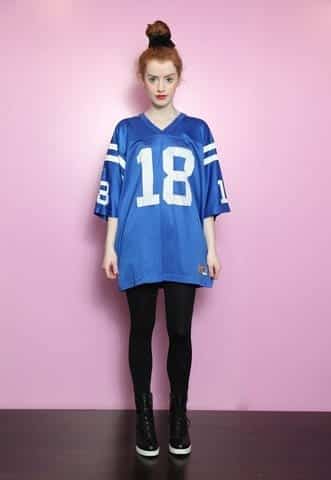 via
#1. All in one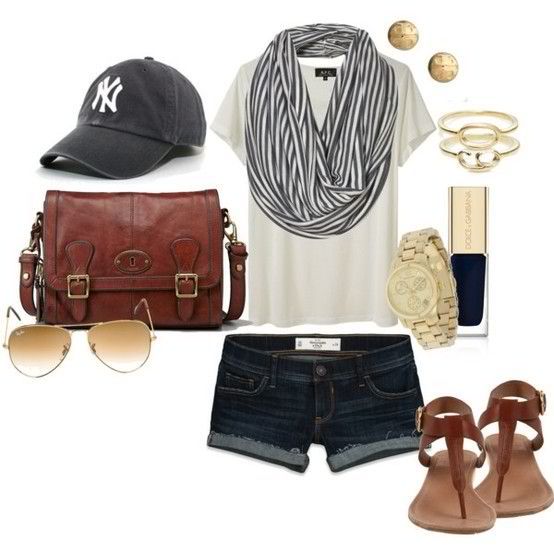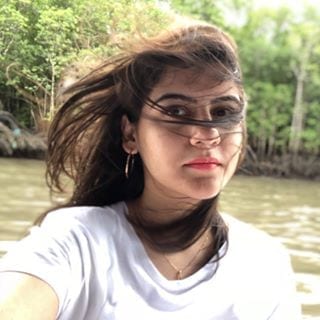 A content writer by the day and a reader by the night – two things that she loves the most. When Zoona isn't writing, she'll either be thinking of what to bake next or where to travel next. When it comes to writing, she has always been a storyteller and one of her short stories was published in 2014 in the Oxford University Press's anthology of contemporary Pakistani short stories, I'll Find My Way.  Her love for fiction writing also drove her to complete a short course on "How Writers Write Fiction," at The University of Iowa. Her other interests include binge-watching Netflix or online gaming.