Pencil Skirt Outfits for Teenagers. Pencil skirt outfits and its terrific service of giving off sophistication, glamour, and beauty never goes out of style. From casual, to fancy to formal, pencil skirt outfits make it possible to nail all kinds of looks in all the seasons. So have a look over these following chicest pencil skirt outfit ideas and make your day awesome wherever you plan to go. With these unique outfit ideas, you will not be devoid of class and chicness in your appearance and gain recognizance as the girl with the utmost sense of style.
What to Wear with Pencil Skirts for Teens
Check out these amazing outfits you can wear with pencil skirts in all seasons and for all occasions.
#12 – Casual Summer Outfit
On a harsh summer day, it is very much indeed possible to keep your classy cool on by gliding on these cool combo of colors and pure classiness.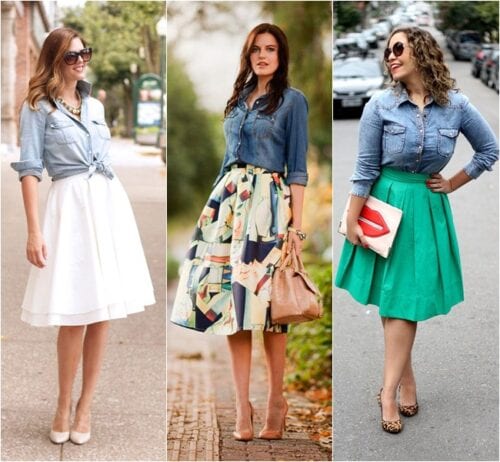 #11 – Glamorous White Beauty
Who says teens don't dress with a class? Prove them all wrong by showing in the awesomeness and classiness of white and royal blue.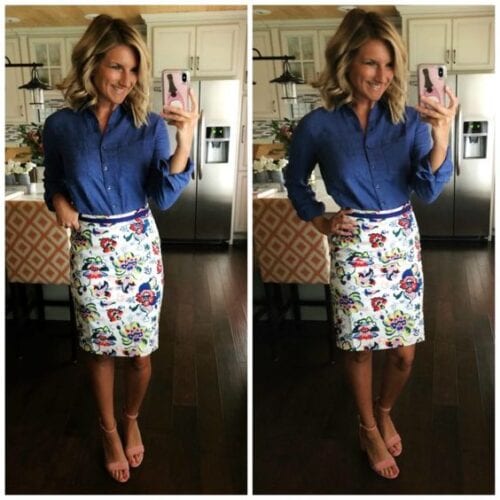 #10 – Gorgeous Swag Look
We are sure that you would not have laid your eyes something with this level of gorgeousness and style. The tanned leather skirt and the brilliant heels are absolutely to die for.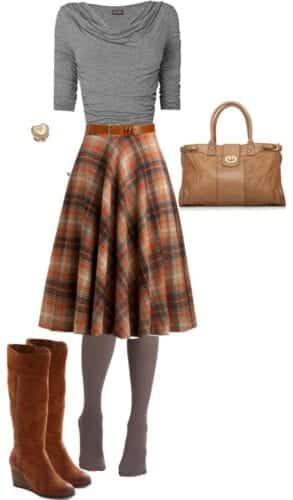 #9 – Summer Bliss Outfit
This outfit surely speaks out loud that you could be more ecstatic about the season of summer. The rainbow bag and heels and its combo with green are pure magic.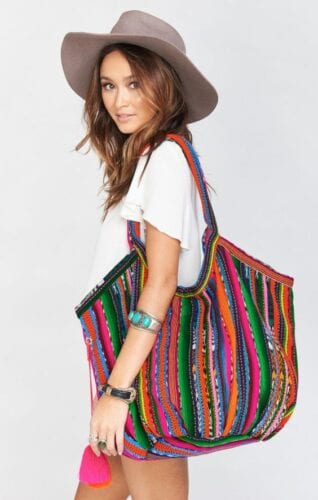 #8 – Chic and Formal
No doubt the outfit is overtly beautiful. A sleek pencil skirt and white lace top is nothing but blatant sexiness.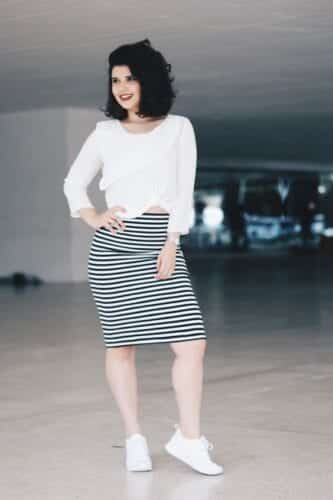 via
#7 – Bold School and College Get-up
This outfit 100% speaks of how energetic and enthusiastic you were for the party, while it also gives off endless swag and style.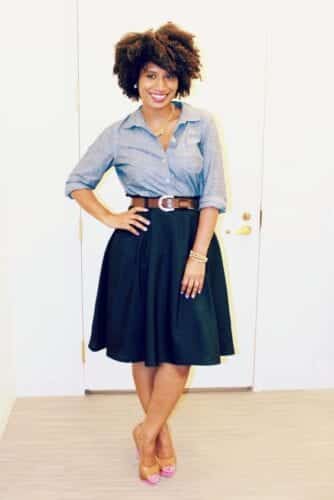 via
#6 – Pretty Summer Date Style
Get your inner teen awesomeness out right now with this unique combo of yellow and red, while the gorgeous heels make it all so very better. Plus if you add on a red lip color, then you can not possibly look any more wonderful. We can assure you that.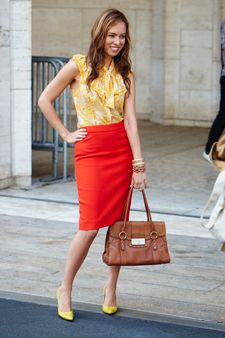 #5 – Best Girl's Night Out Outfit
A night out with your girlfriends will be even more terrific if you glide on this appealing lace pencil skirt with hot blue lace top and phenomenal boot heels. So keep eyes on you for way too long.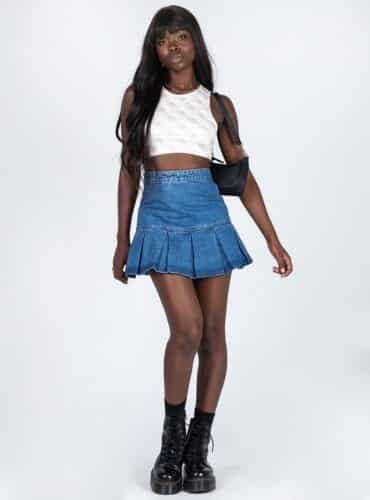 #4 – Summer Street Style
Who says casual lacks style? Casual never means you are lagging behind your way to look beautiful. There are always options to combine cool clothing ideas and create a great outfit like this.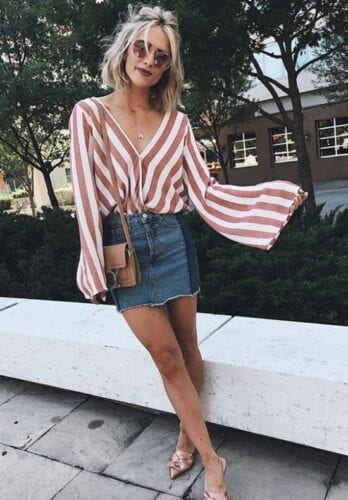 #3 – Black Swag Pencil Skirt Outfit for Teens
Too much black and too much class. We cannot describe how unimaginably phenomenal you will look, glided in this black excess of beauty and style.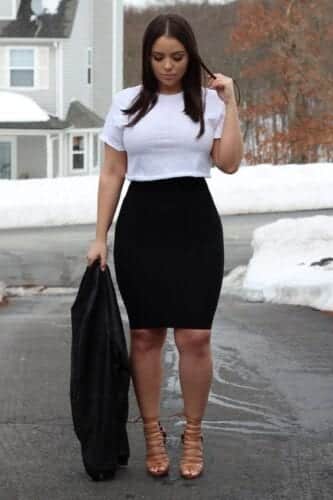 via
#2 – Decent Formal Style
Nothing is as classy or comfortable as light colors, plus light colors are always formal and chic, no matter what.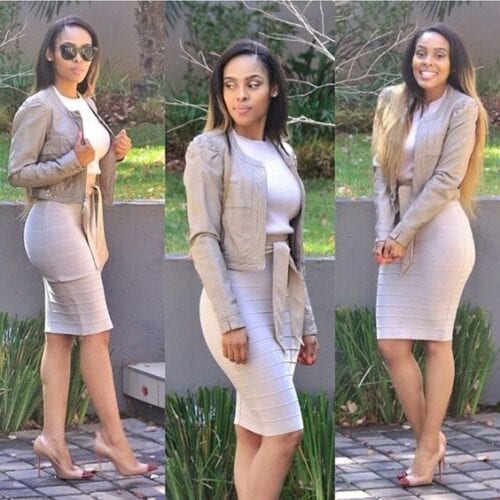 #1 – Glamour and Casualness
The endless and timeless sophistication in this chiffon pencil skirt and classic and professional pump shoes is what makes the idea of pencil skirt outfits so immensely cool and exceptional.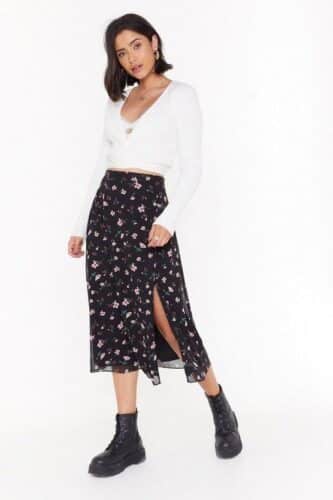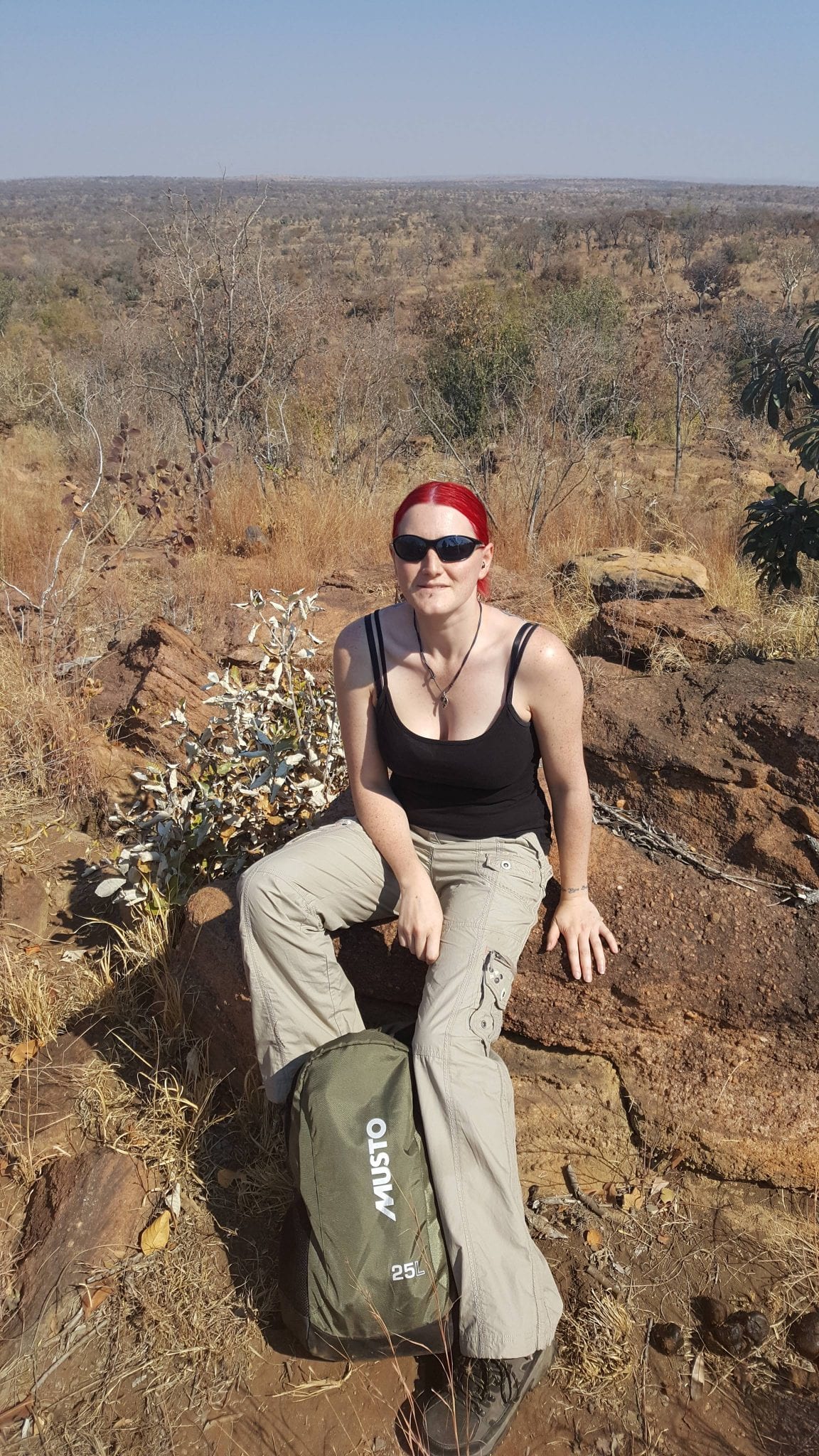 Caz, aka Vixen, has been freelance creative writing for several years. She has a lot of experience in different fields including high street fashion, tattooing art, and even the gothic and historical costumes. Caz has a Diploma in Fashion and Textiles and also a Bachelors Degree in Historical Costume and Corsetry. Her passion lies with gothic design, corsetry and any other styles considered to be taboo or unusual. Style-wise Caz has a love for Vivienne Westwood and her take on the punk era. Although Caz loves the weird and wonderful, she has a deep love for all fashion and allows this to show through her work.