Look Fashionable in White Shirts – Like the speed of light, the trends and fashion statements change but their are somethings that have managed to remain constant for eternities.  white shirts paired with anything at all are one of them. with  the benefit of blank statements, white shirts can be style into any outfit be it a knotted white top with classic denim pants or simple dress shirt with boots.The options are simply endless, however the fact remains the same that white shirts are the ultimate elements that can pull of any glamorous look, given they are paired with the right accessories.
Stylish Ways to Wear White Shirts
Here we have listed down 18 outfits that can be pulled out with white shirts. Enjoy!
#18. Preppy White Look
Pull over  a chic white sweater over a plaid shirt with bold colors to pull out this look. Also have a look at [highlight]18 best check shirt outfit combinations for girls in all seasons[/highlight].
Source
#17. With a Skirt and Sleeveless Jacket
If you are looking for something more sophisticated and bold, then try this look with a printed, sleek, short skirt with a sleeveless jacket and flats is what you're looking for. Try it.

#16 Friday look with a dress
Friday is the day when the weekend is almost here and you're naturally in  a joyous mood. Make this most of this day by wearing a fun and comfortable outfit like this paired with a printed scarf and plain blue jeans. Some things are best kept classic!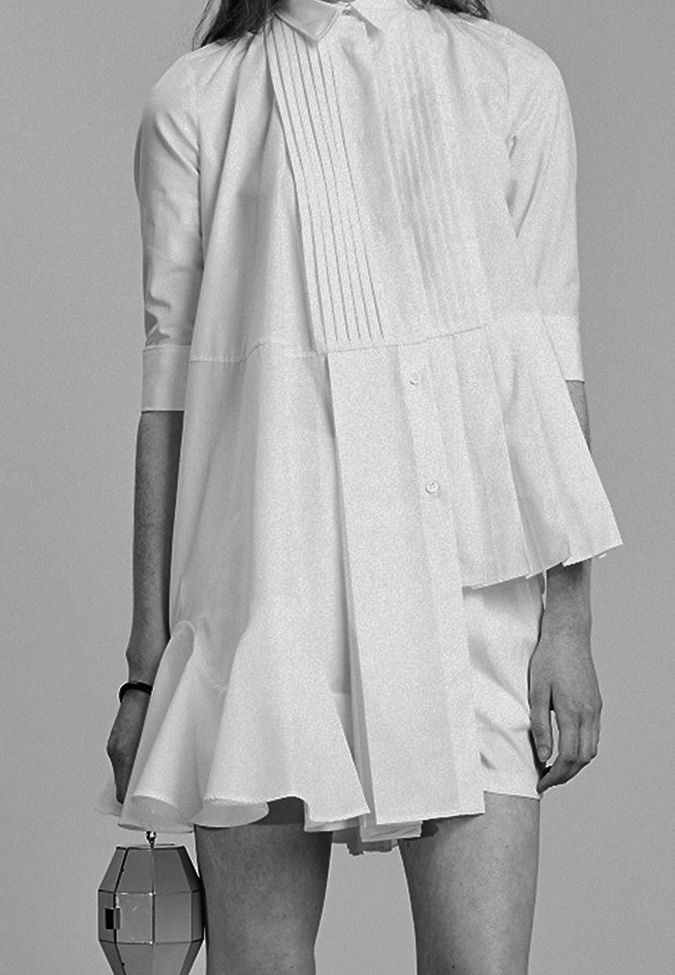 #15 With a Shirt Dress for a Bolder Look
Nothing beats simplicity specially if it comes with this type of shirt dress that brings sexiness into your fashion statement

#14  With Leather Pants for School
Pair your button up white shirt with a pair of serious leather pants and a leather bag to bring out the supermodel in you!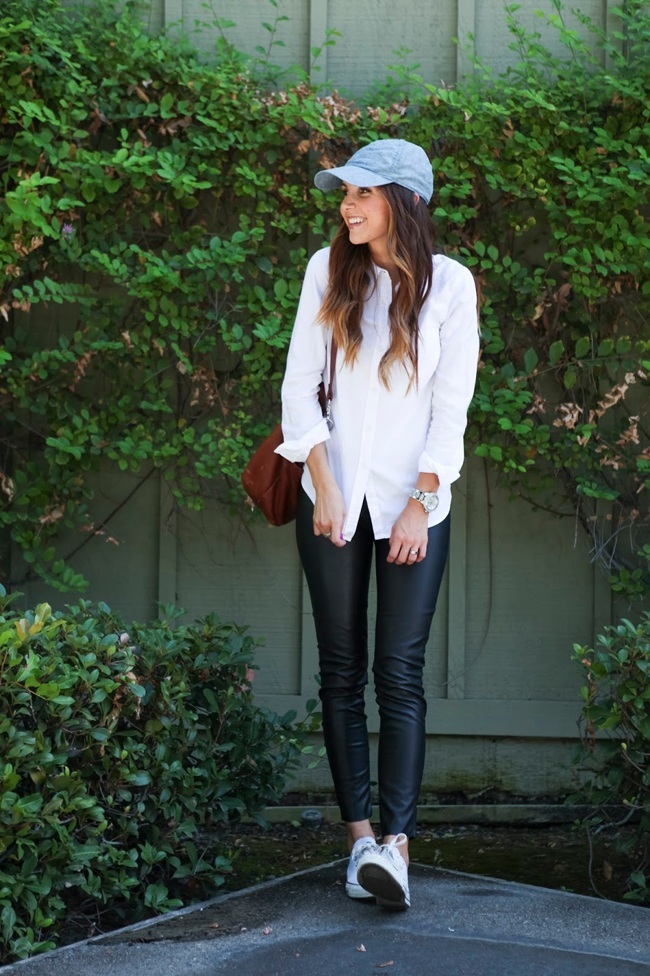 Source
#13. Professional Look
White shirts can do endless magic tricks and this outfit is one of them. With a simple pleated skirt and a casual sweater you can pull of this outfitfor work by wearing a collared white shirt.  To make thing more dramatic make a bun! Preppy and professional. For more ideas, have a look at [highlight]20 ideal spring work wear outfits for women for an elegant look[/highlight].