Khaki Pants Outfits for Men – Men love their trousers, in all shapes and sizes. This trend of loving trousers started many centuries ago when they found how easy it is to do work and move about plus they are comfortable and men can relax. This is because they are extremely easy to wear, available in a range of styles and are a cheap or expensive option, depending upon one's style budget. If worn right, they can be worn to the office and functions. Tall, fat, thin, short and skinny guys can all wear trousers as it is a versatile style that looks good on all. Khakis are a perfect option for men, as the color is light enough to be worn with all styles and colors. Have fun!But how to style khaki pants ? what footwear is perfect for khaki pants? To answer all your queries we have decided to do a full fledge article to guide you through the mumble jumble of the khaki pant world.Check them out.[highlight]Do check out 18 ways to wear men Sneakers.[/highlight]
Idea What to Wear with Khakis
#1. Dapper Style
Keep it classic, sleek and dapper with a suit jacket, shirt, tie and fitted khakis. This color combo is a common one and is a good option so that the pants stand out more. Tumblr guy style in which add your mod styled Oxfords.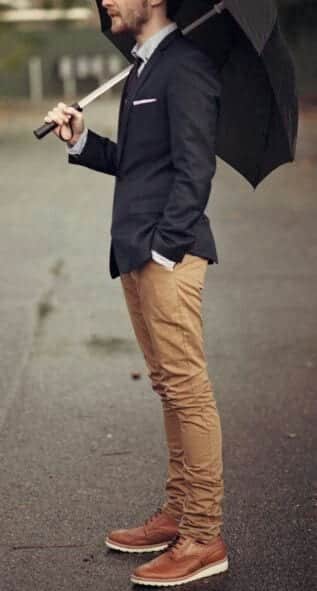 #2. Semi Casual Wear
City boys love their pinks, so pair your beige colored trousers with a light pink shirt and a navy blue blazer and suede buckled shoes. Gelled back hair and a beard for a classy look and a belt and a wrist watch as an accessory is good enough for a relaxed day at the office or for meeting up with your date. If going to the office wear socks but if going to meet someone, you can go without them and it will never be a bother.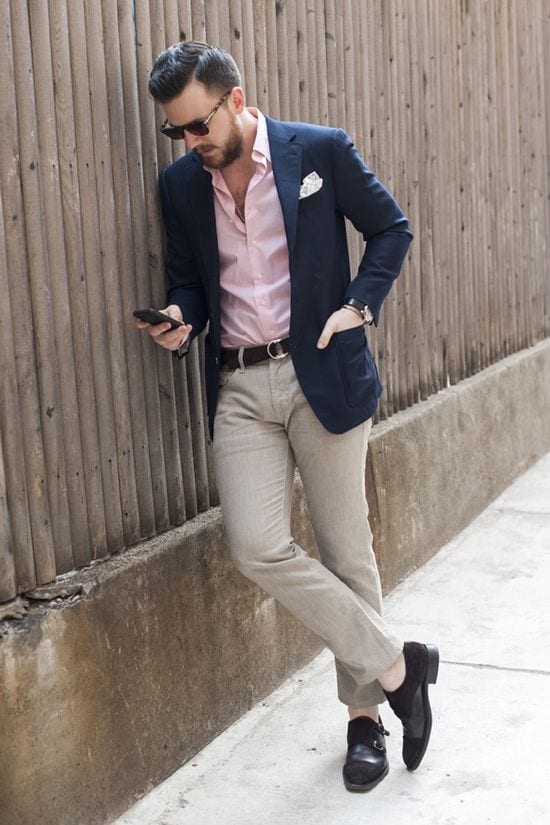 #3. Casual Style
Simple Sunday outfit to match your mood. Match your shoes with your t-shirt, so that the pants stand out and look more attractive. Shoes such as Converse or Keds can be worn. Sunglasses with a wrist watch and  a nice wallet will be your accessories for the day.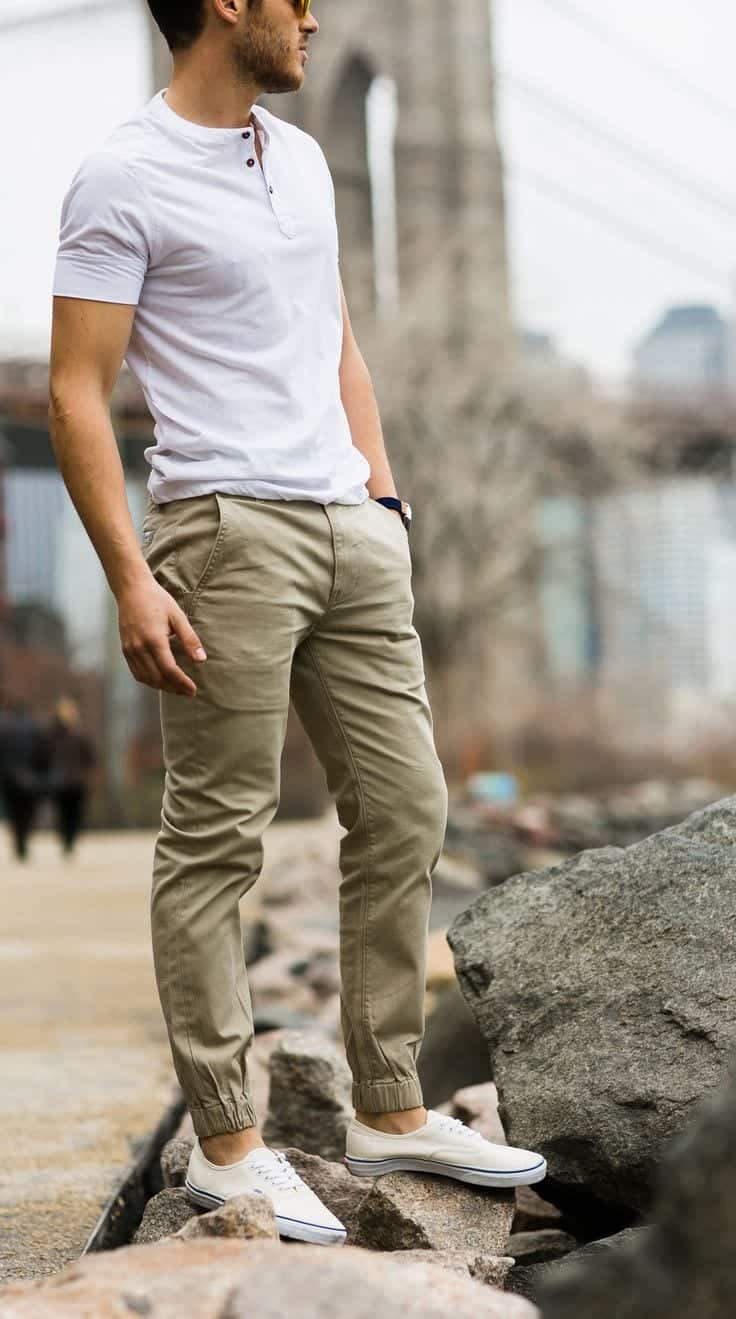 via
[highlight]Recommended[/highlight] : 15 Best Dressing Combinations with White Shirts
#4. Jean on Jean
Denim button down shirts are a great, casual attire for fun brunches, lunches or get together with family and friends. Bar b Que day planned? Wear this awesome combo with Keds and a nice hair style. Want to look a little form the young crowd then wear leather bracelets.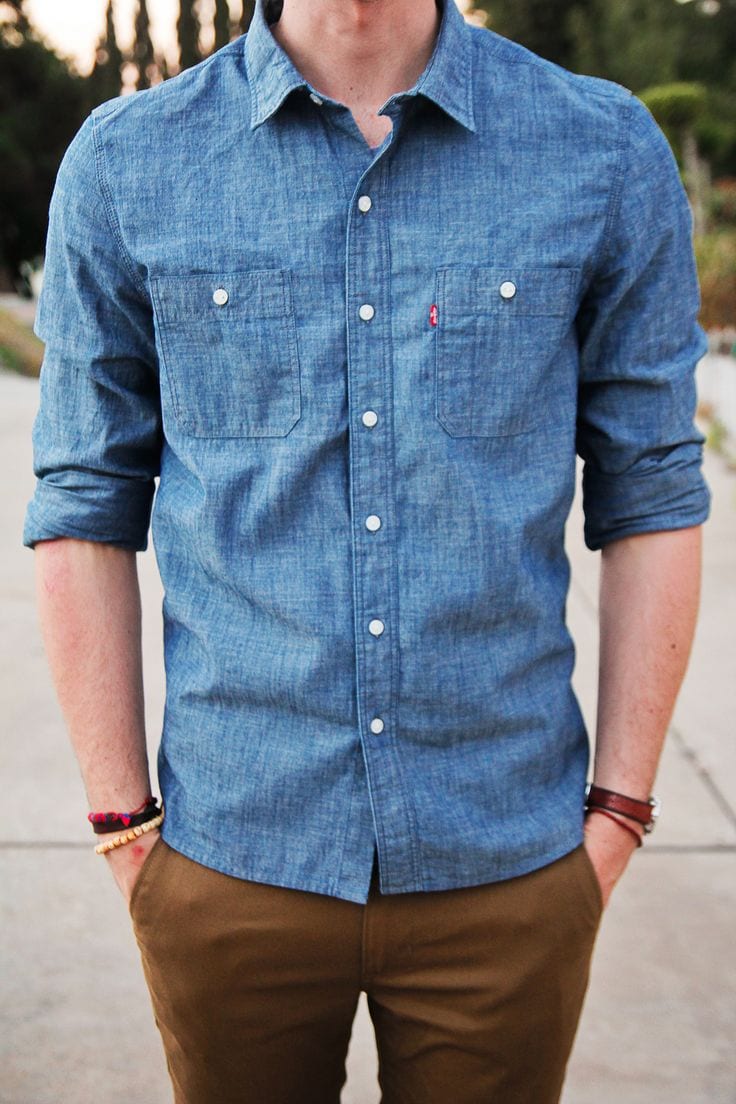 #4. Sporty yet Relaxed
For guys who do not like to expend effort, this style is for you. Roll up your Tartan shirt sleeves and wear your favorite matching low-rise sneakers gelled with your shirt color and grab your back pack. Camel colored khakis will be best suited for this kind of mix up.Ready for any hiking trail or just a round about the city on vacation. Spiked up hair will give the adventurous look and a little beard will add to the magnetism.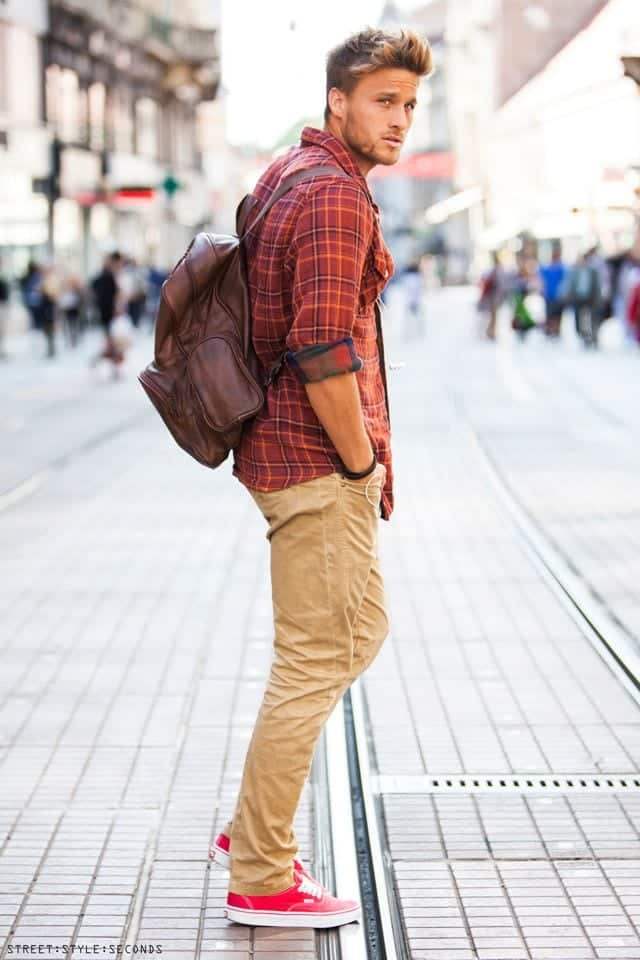 #5. Beach Style
Fancy boys looking to make a style statement with their outfit can wear a Polo shirt, a loosely draped sweater and roll up their trousers for fun in the sun!Also see 25 ways to style your polo shirts.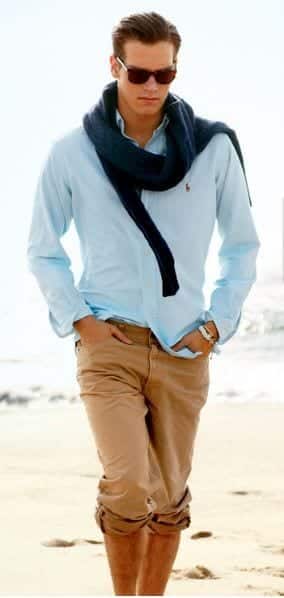 #6. Traveling Style
Pair your Old Navy or Gap striped shirt with brown pants and blue loaders for added style. Roll up your pants to show off your shoes and add into your style statement.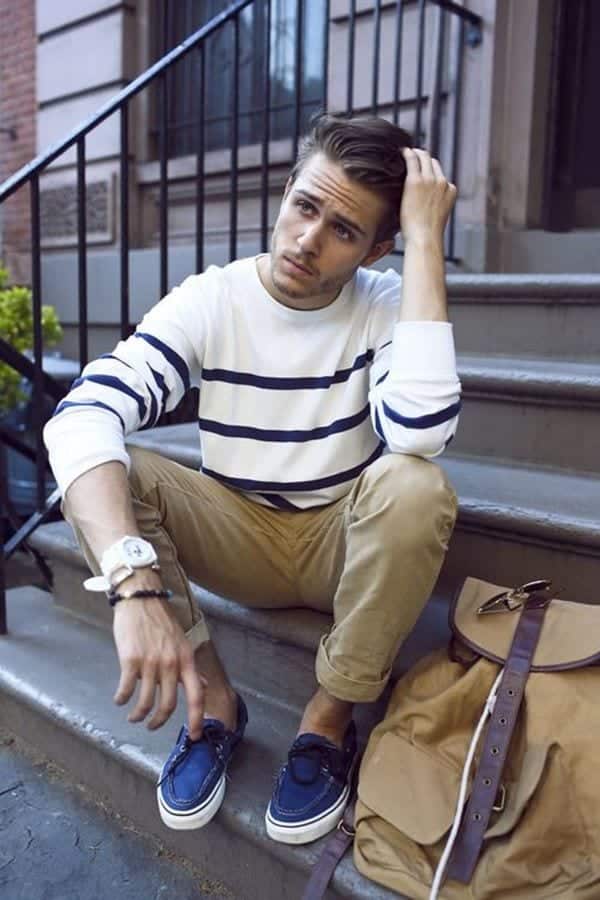 #7. Beach Style
For a beach or a construction worker outfit in style you need to adopt this one. It will give you comfort and style if you like to dress up in this manner. A vest cum t shirt in white is a good choice with rolled up pants to move in the pants and a nice waterproof watch as the only accessory. Spike up your hair Mohawk style.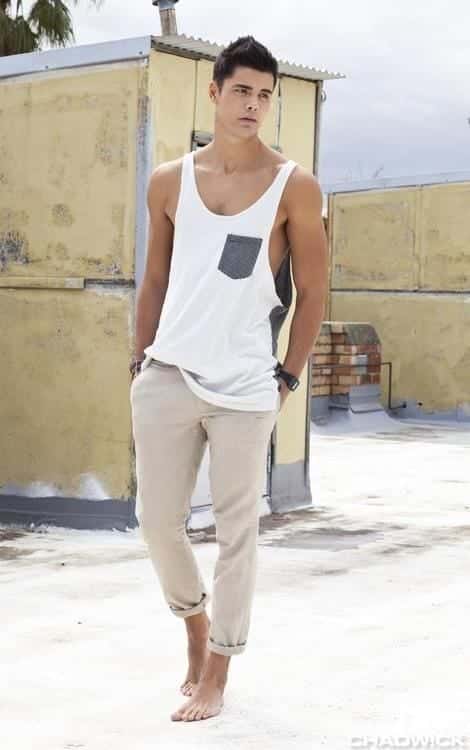 #8. Urban Mysterious Style
If the winter season is here, take a little risk and adopt a hipsters inspiration in wearing a long grey cape, lots of matching layers and green pants for added style. Nude boots work best with this outfit. Gelled back hair and a beard will add to the mysteriousness.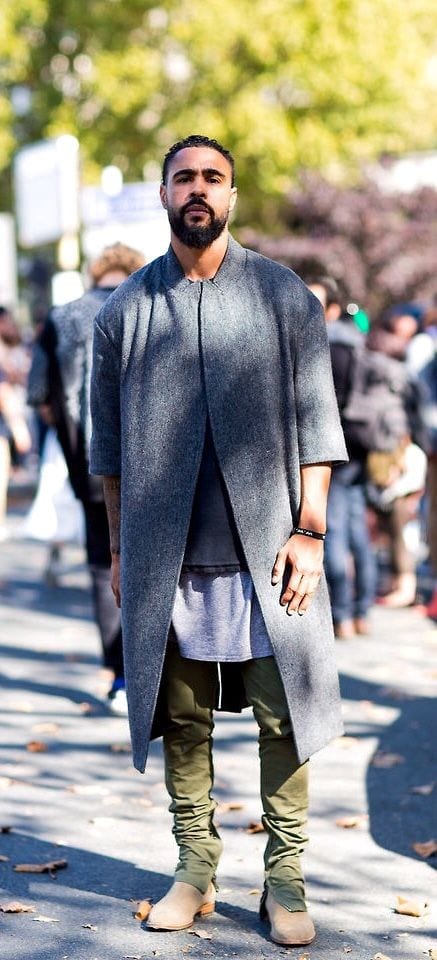 #9. Khaki with Sneakers
If you need an outfit for a casual lunch, brunch of work party, then pair your trousers with shoes such as Keds and keep the t-shirt simple and white.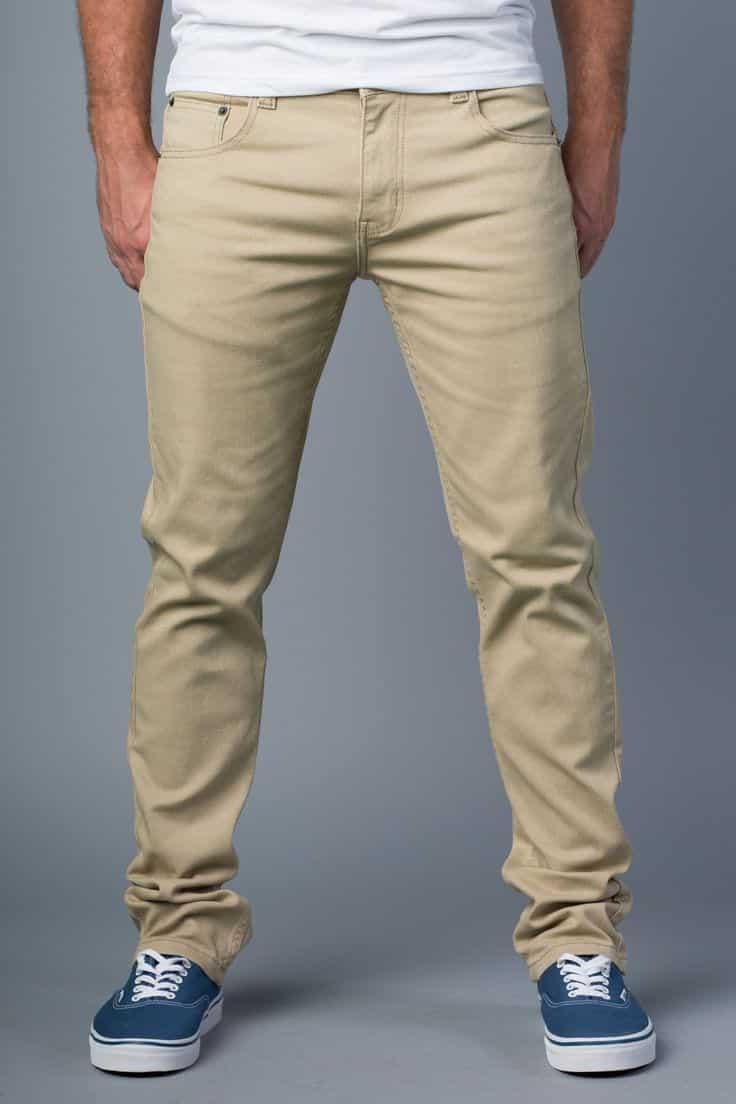 #10. Summer Style with Shorts!
Khaki pants are a rave but shorts can also be worn if planning on staying near the beach. Now the size of the shorts depends on your choice. Mostly khaki shorts come in fittings so Oxford shorts style will be best if going to an outdoor party. If choosing for a shorter size wear a tight, fitted denim shirt and a leather belt.If going for longer ones go for polo shirts or collared shirts and canvas shoes or loafers.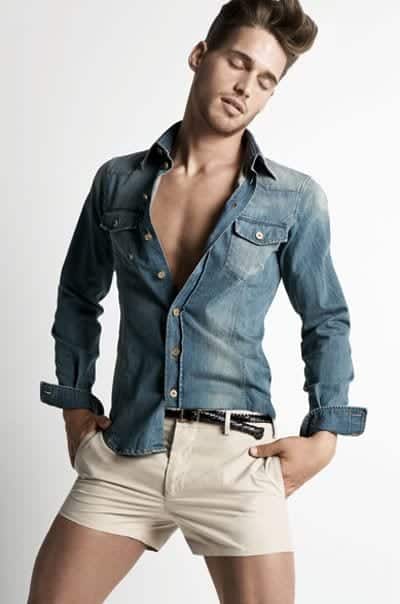 #11. Casual Spanish Style
Pair a brown homburg hat with a sleeveless blue vest and a white collared shirt and pocket-tie. Stylish blue loafers or suede shoes will look nice with nude pants. A crew cut or short hair will be nice with the whole persona. Belts have been a man's thing from time unknown so always invest in some good belts as they are worn with your everyday wear.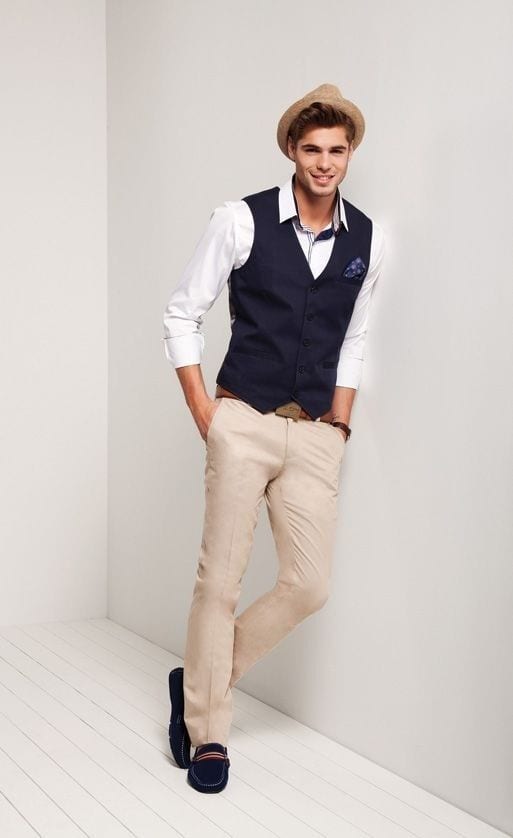 #12. Spring Outfit

#13. Street Style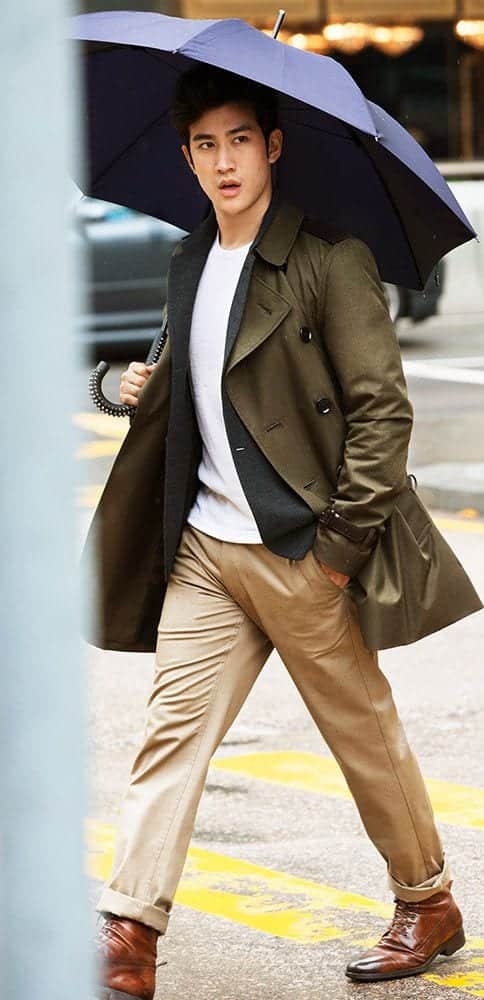 #14. With V Neck Shirt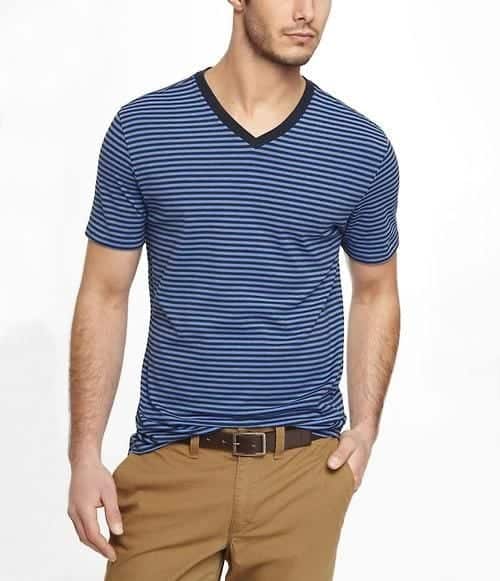 Save
Save
Save