Looking for stylish winter outfits for a date that will keep your warm and give sexy look too? Here are some great ideas on how to dress up for a date in winters. Outfit trends bring 30 best outfit combinations for a perfect date in the winter season. Getting dressed up for a first date can be very stressful for girls and even more so if it's cold out there. Young girls spend way too much time selecting the perfect outfit for their date. Either they decide on their own or they ask their friends. To avoid all of this hassle before the date, read our blog post.
There are endless possibilities and ideas. Whether you are going out for a movie night date or a romantic candle-light date, this is a complete guide filled with the do's and don'ts. We are giving you all the fashion advises that will make you look stylish and beautiful.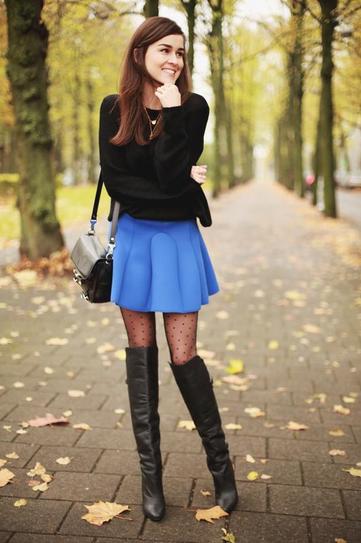 Teenagers really have this what do I wear dilemma nowadays. You need to first decide what kind of occasion it is. If you are going out for a romantic date, then wear a short evening dress with a cute hairstyle. For a daytime date, you can wear a combo of a peplum top or a sparkling dress. Khaki jacket or a blazer over your shirt could be a cherry on the top. Young girls look really cute with this combo.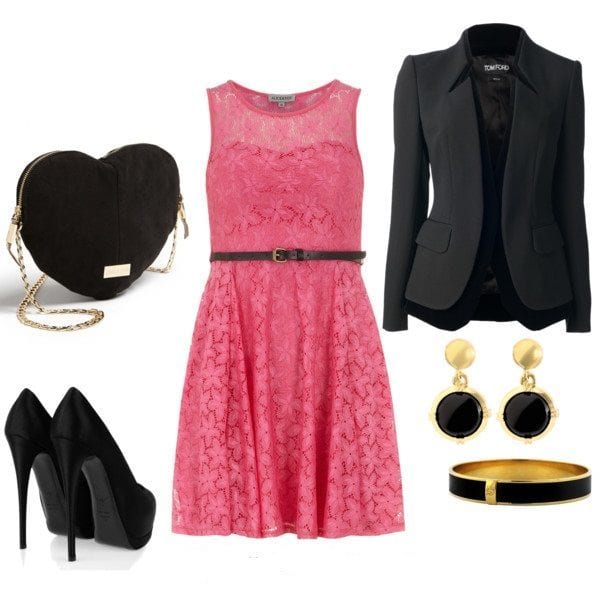 If you want to try something new then go for bohemian style date outfits. We also have some pictures below. For a fancy evening or night out, you can never go wrong with sparkling dresses or skirts and shirt. A jeweled embellishment over a shirt or a statement necklace would look amazing. But the secret weapon to a date outfit is how you carry your clothes. Finding a decent and elegant date outfit for dinner can be tricky but this is not impossible. You need to put a little effort on this. A rugged jacket combo with a white pants is a perfect combination for a date. As they say, the first impression is the last impression so it's essential to dress up well no matter what.

Wear jeans and a t-shirt if you plan to go for a casual coffee date. Make sure you are wearing the best quality jeans and a nice t-shirt. If you plan to wear a simple shirt then go for a statement necklace and flat shoes. Stick with anything that makes you comfortable, but do wear something a little fancier than normal. For a restaurant date, you can wear a slightly fancy dress. Do not tend to overdress. Keep it simple. The simpler you keep it, the more elegant you will look. Though teenagers like to dress up funky but when it comes to date, you should keep it minimal. A jacket and a blazer are both ideal for layering as they keep you warm without making you look bulky. Printed blazers, in particular are really trending these days, so have a look at What to Wear with Printed Blazer? 24 Outfit Ideas This Year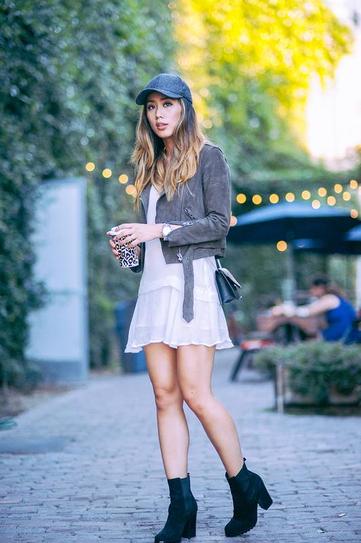 For more ideas, have a look at the pictures. A little enhancement can be done by wearing a belt around your waist or by carrying a simple clutch. Carry a nice bag and do not forget to wear some perfume. Hope you enjoyed reading today's post. Let see the complete collection. Choose the best dressing style for a date in the cold weather from these pictures .
  Perfect Winter Date Night Dressing Style Ideas .
If you want to keep your dressing on the date casual, then the upcoming date outfit idea is perfect for you. This dress can be worn if you are going on a date to watch a movie or going for ice skating. This outfit is elegant as well as effortless for anyone for recreating. All you will need is black skin tight jeans and pair them up with any printed loose sweater. For accessories, you can add as many as you want. You can go for a black scarf, black shoes or wear a nude watch and nude colored purse or clutch. Have a look at Sweater Wearing Ideas-17 Ways to Style Sweater with Outfits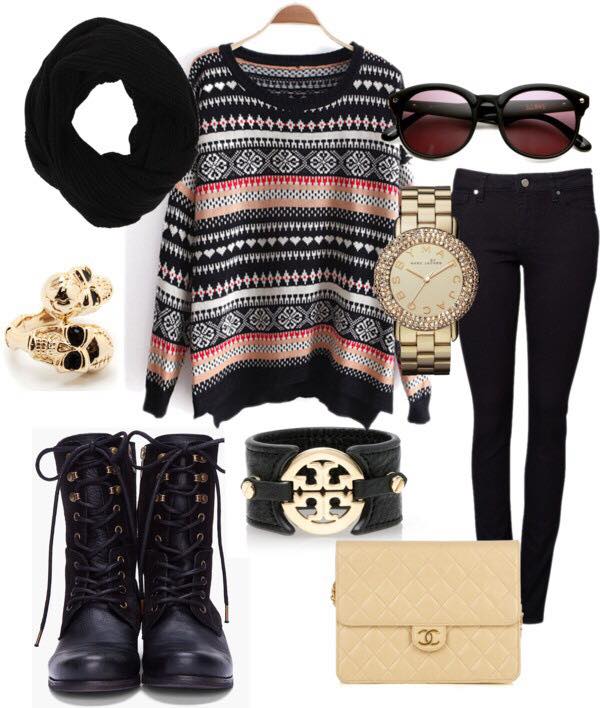 This outfit idea is not that causal, it is a little  formal than the previous one. This date outfit idea will be perfect if you are going to a dinner or lunch on your date at a fancy restaurant. For this look, you can wear any coral or nude colored knee length skirt. With this skirt, you can wear white lace skirt tucked in or out. For accessories, you can go for nude colored stuff, for example, nude colored high heels and messenger bag. Check out these cute Maxi Skirt Outfits for Teen Girls-12 Ways to Wear Maxi Skirt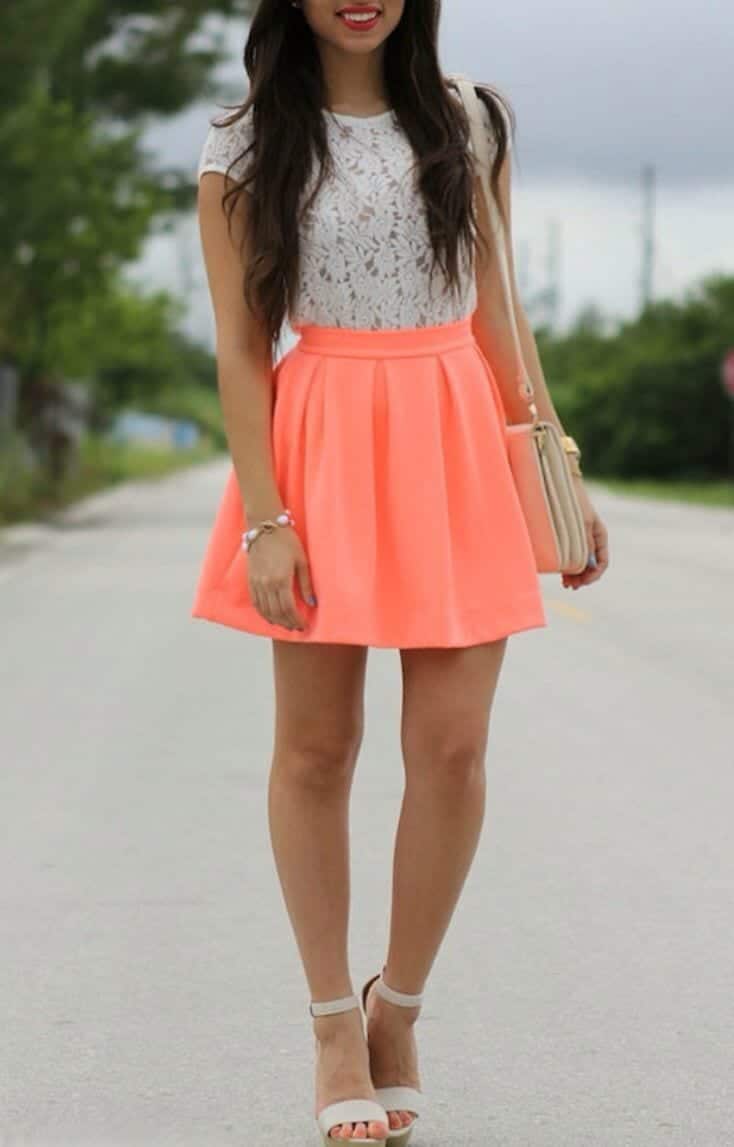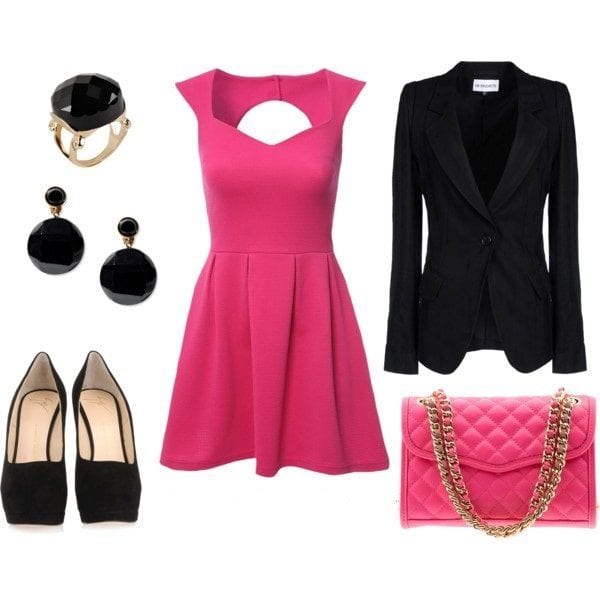 For those girls Who love to dress in a sports way, this outfit idea is perfect for them. You can wear black skinny jeans with red or any shirt in contrasting color. Add a black leather jacket preferably the one with studs on it. For jewelry, you can wear studded bracelets and choker necklaces.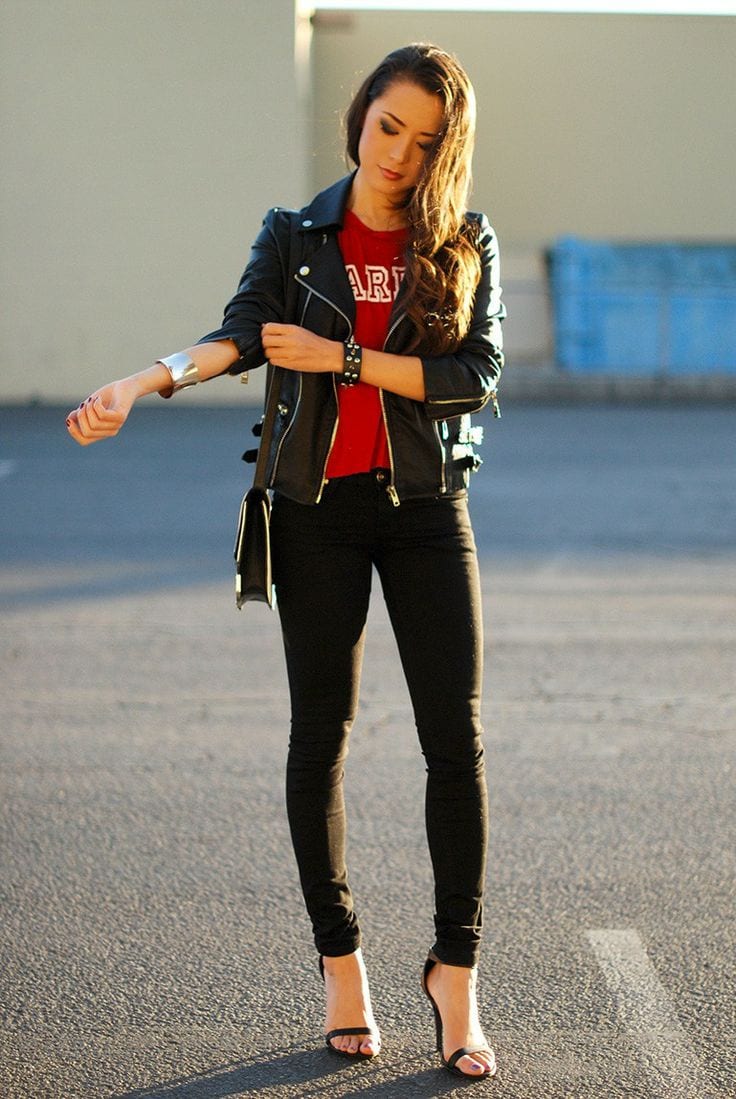 First Date Night Winter Outfit
This next outfit idea is perfect for dress lover girls. You can wear a knee length dress to your next date. If it is winter season, then you can wear a jacket over it along with leggings underneath your dress. As far as accessories are concerned you can wear anything in gold color to make it look sexy. Check out 20 Cute First Date Outfit Ideas for Girls He will Love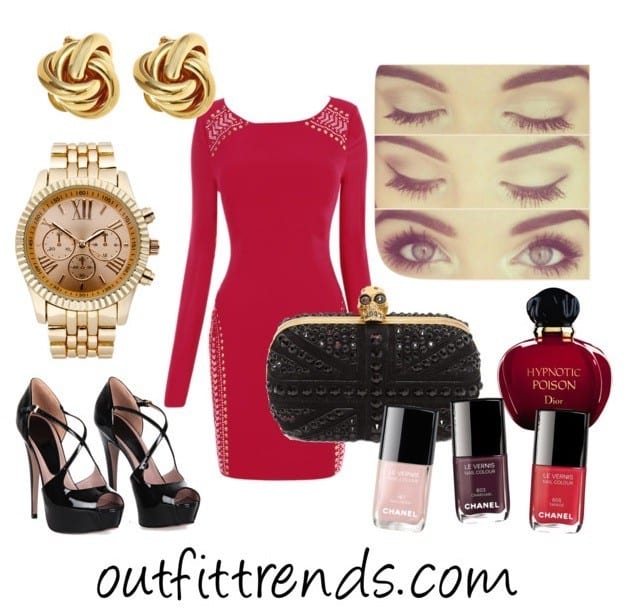 If you are a typical blonde girl who is going on a date in winters, then you can't go without a cup of Starbucks coffee. For this dressing style, you can wear a loose sweater in off white color with blue jeans underneath. For accessories, try to keep the color tones cool and neutral for example, shades of nude or light brown. Wearing long boots with skinny jeans is also a really cool combination, here are 22 Stylish Outfits to Wear with Long Boots This Season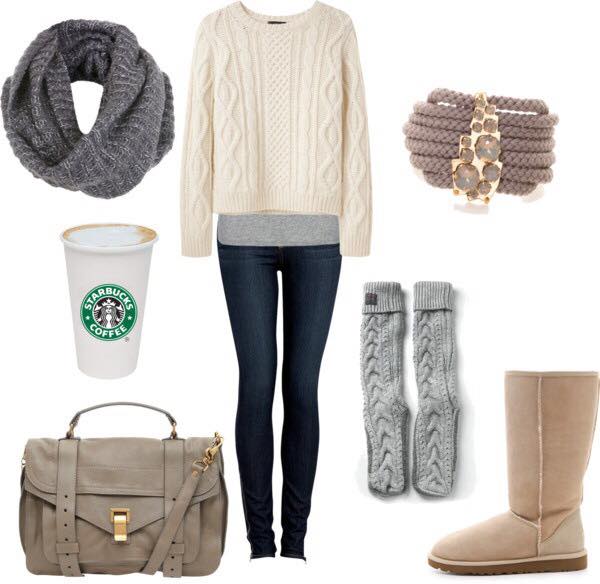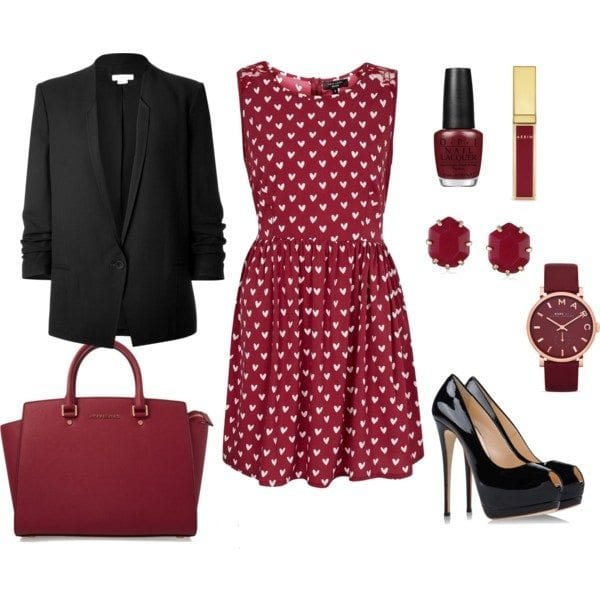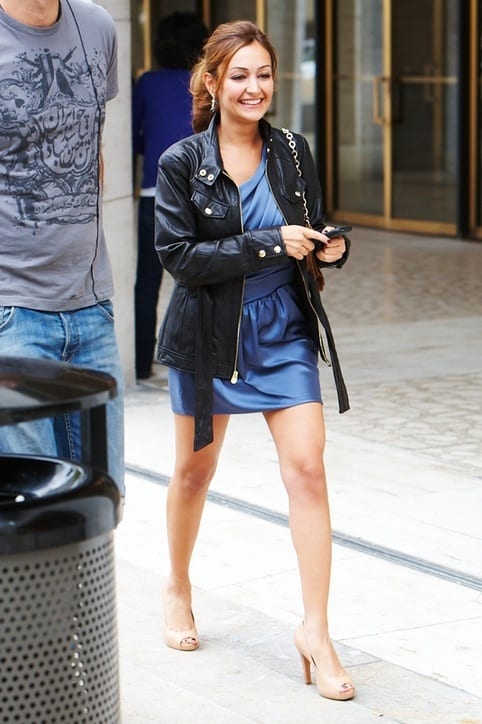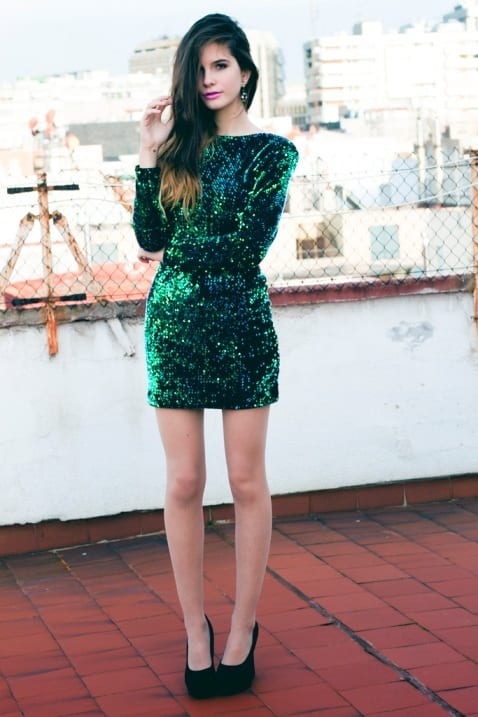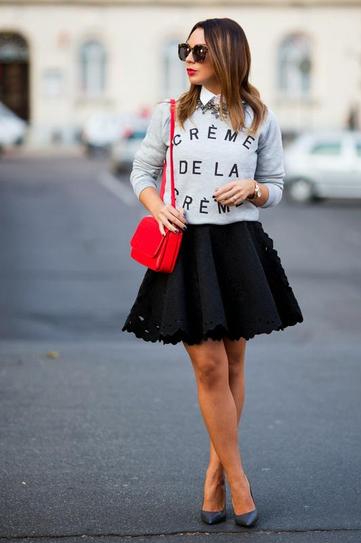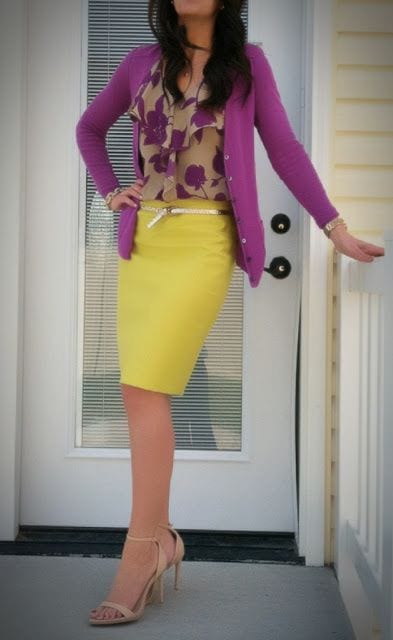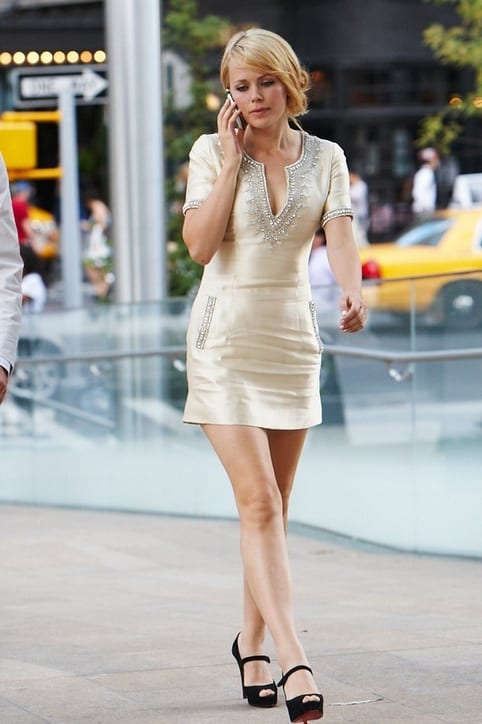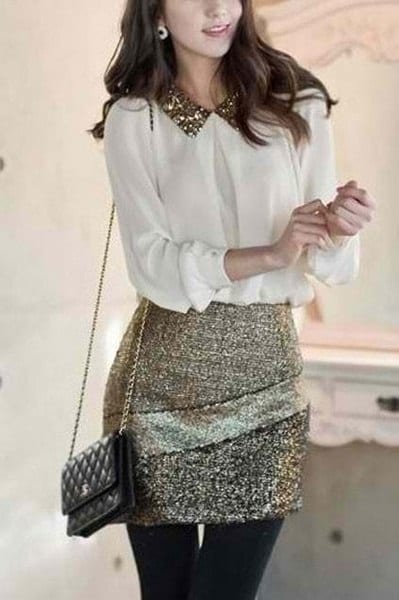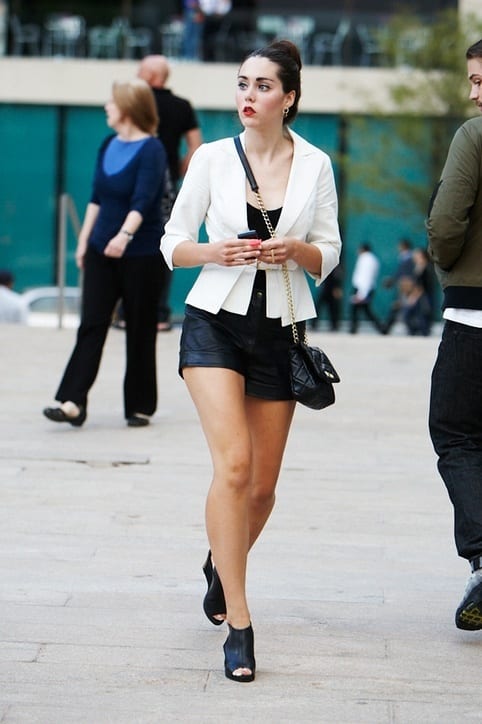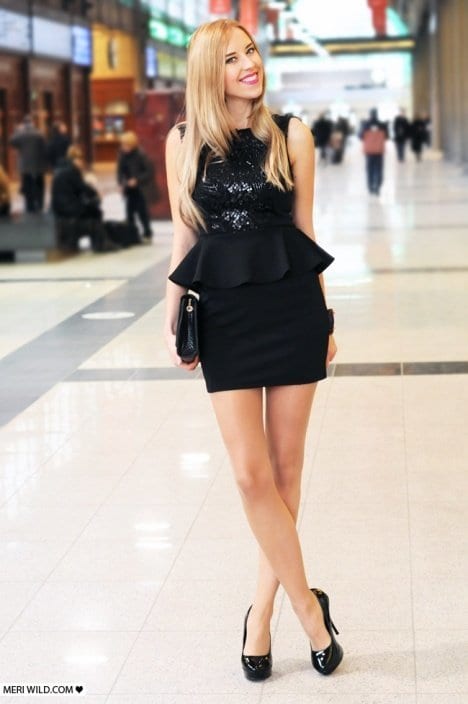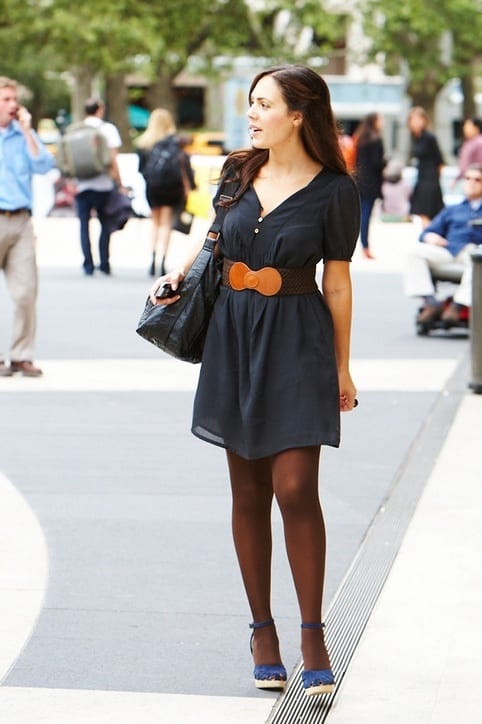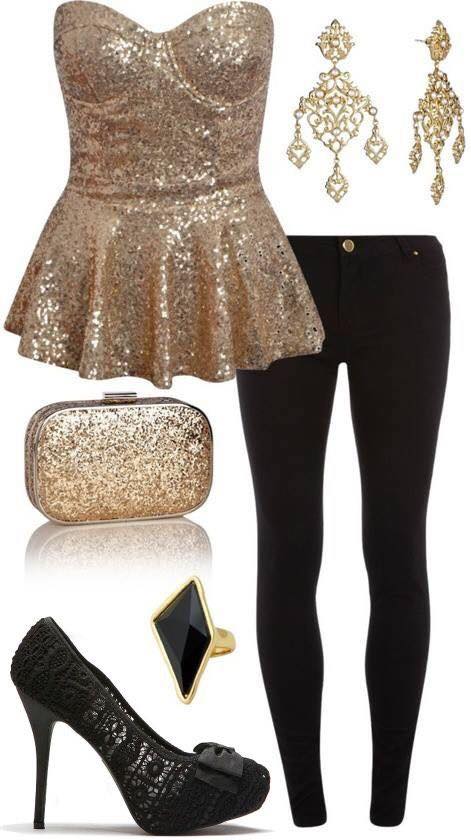 This next date outfit idea is for girls who like to dress funky and more eye catching. To pull off this look, you can wear hot pink skin tight jeans with leopard printed shirt tucked inside half way through. For the shoes, you can go for striking golden heels.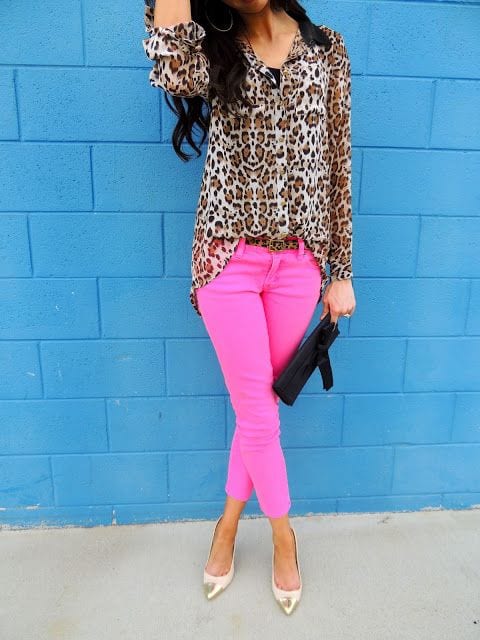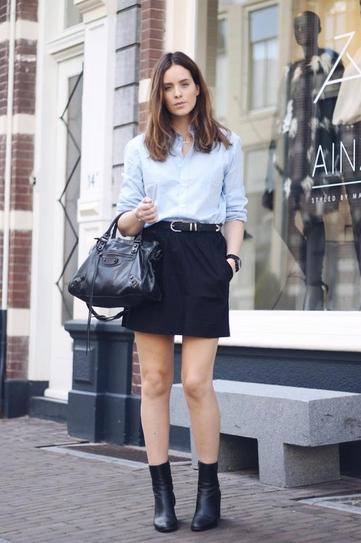 You can wear a sparkly shirt if you are a sparkle and sequence lover. For this style, you can wear silver or golden sparkly shirt tucked inside black skinny jeans. Wear a bold red lipstick and red or black high heels with this outfit look.

Floral pattern skirts are also another great option to go for when going on a date in winters. You can wear it with black and white striped shirt, either tucked in or not. This combo is perfect if you will go for a decent lunch or dinner on your date.