Dope Outfits for Girls: With the changing dynamics of fashion, we get to see that women have made a significant shift from conventional dressing standards to a more casual and rough-and-tough look. The time has flown by when it was all about dressing up for ladies. Instead, women are now choosing to dress more casually and comfortably, whether on a red carpet or while running chores. Comfort is something that we are refusing to compromise on anymore!
Women worldwide are into the dope fashion brigade, and its following is increasing with every passing day. And being in this brigade means dressing to impress – quick tip, it can be yourself too! So if you are confused about how to dress in a dope outfit and look super chic, keep on reading, and follow the best fashion ideas.
How to Dress Dope?
The key to styling dope outfits is keeping up to date with the latest trends. And while following the hottest trends is important, blowing out your budget is not. I would suggest thrifting as it is an excellent way to grab pieces that are extremely cool and affordable. Moreover, you might be able to find branded clothes that are available for so much cheaper through thrifting.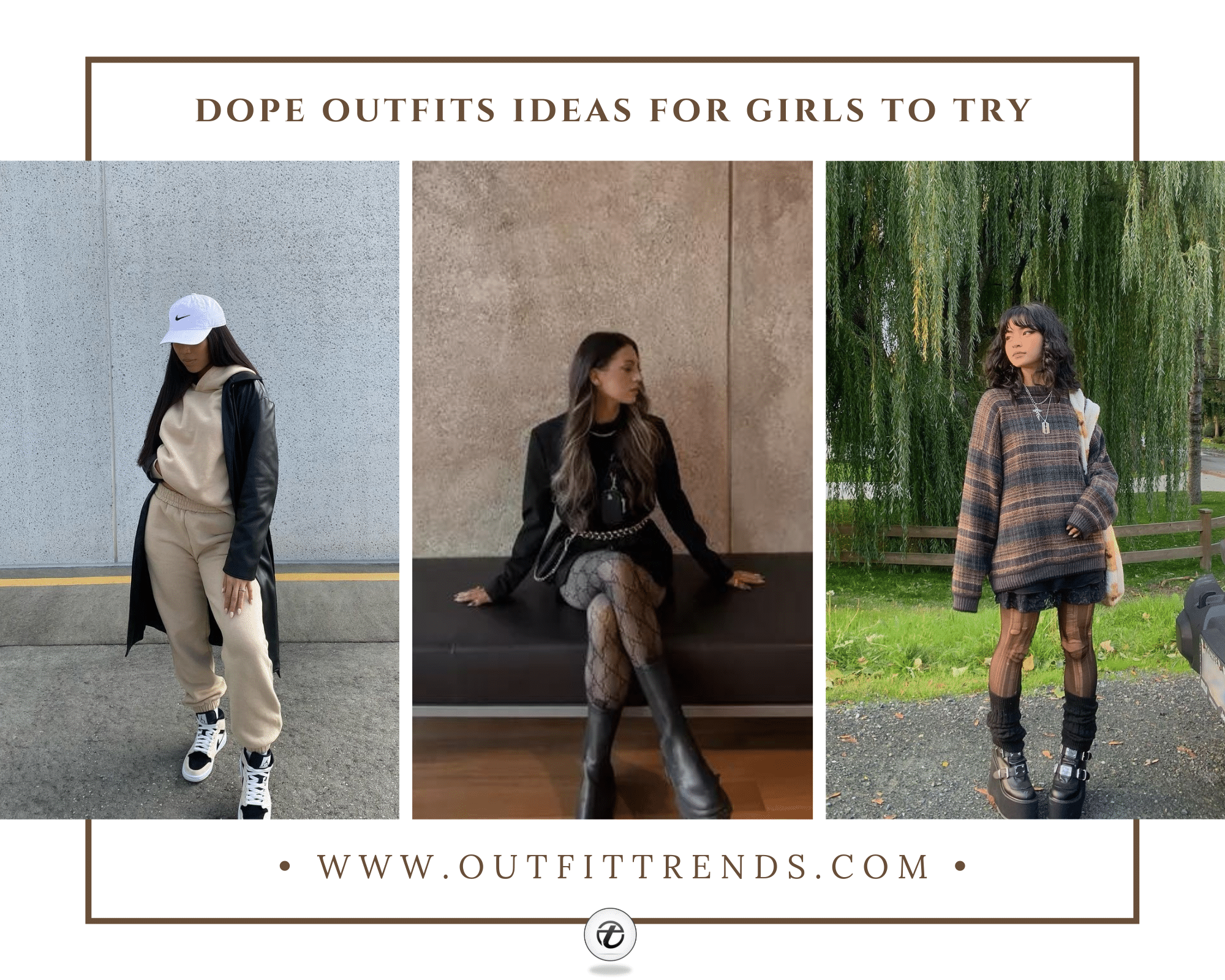 Tips on Styling Dope Outfits
Go for garments with brand names and logos on them
Combat boots, sneakers, and slides are the ultimate way to make your outfit dope
Perfect the art of layering and color blocking your outfit
Add your comfy spin onto the latest fashion trends to make your look unique
You can not go wrong with baggy jeans, sweatpants, and stockings for bottoms
Beanies and snapbacks are the perfect additions for a swaggy look.
Check these looks out to find your perfect outfit inspired by dope fashion ideas!
28 – Layer Print-on-Print to Add More Depth to your Outfit
This look is equal parts bright and comfortable! The accessories and details of the look give a flawless score. Here are some more chic Summer Outfits with Palazzo Pants.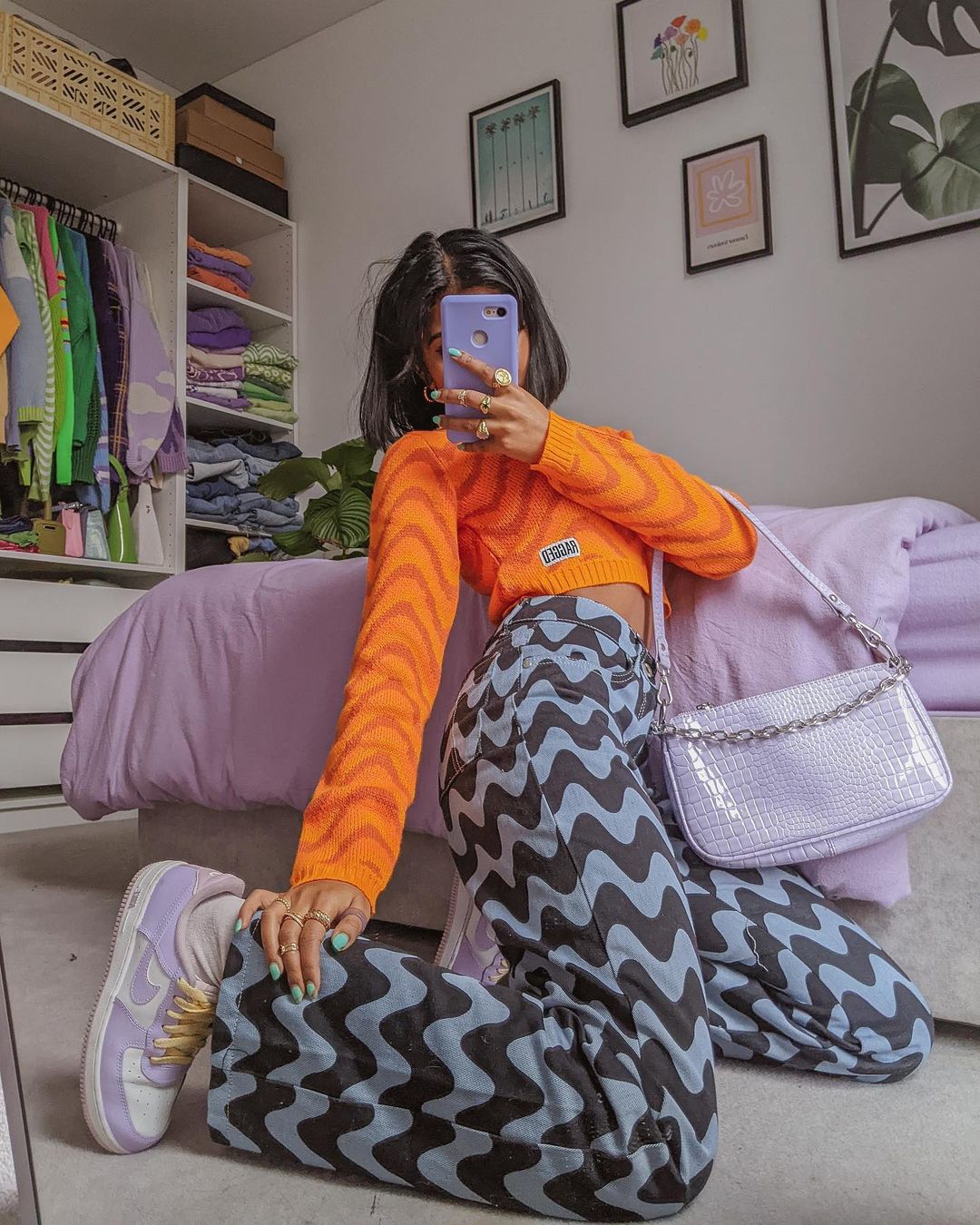 Shop the outfit below:
Orange Wavy Cropped Jumper $70.00
Nike Custom Air Force 1 $300.00
27 – Add Leg Warmers for a Cute Indie Look!
Oversized sweaters, skirts, stockings paired with leg warmers create an effortlessly indie and dope outfit! And topped with the e-girl inspired make-up is a cherry on the top. For more ideas like these, you can go through our earlier post on Leg Warmer Outfits.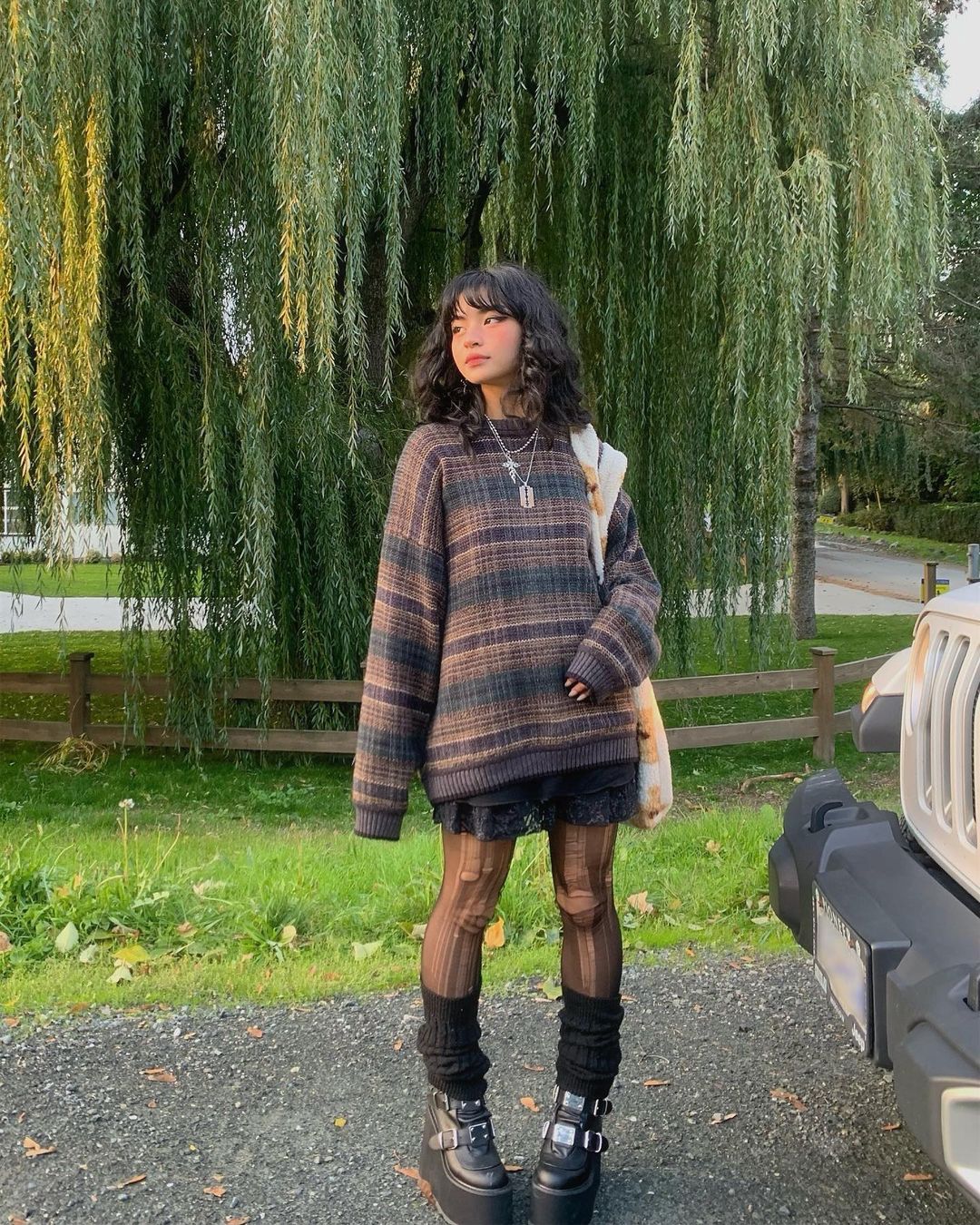 Grab this outfit:
Derezzed Platform Boots $104.00
26 – When in Doubt, Go for Sweatsuits
I love that the bike snapback and leather jacket quietly make this look extremely dope! And the shoe's color blocking with the sweatsuit and jacket look like they are meant to be.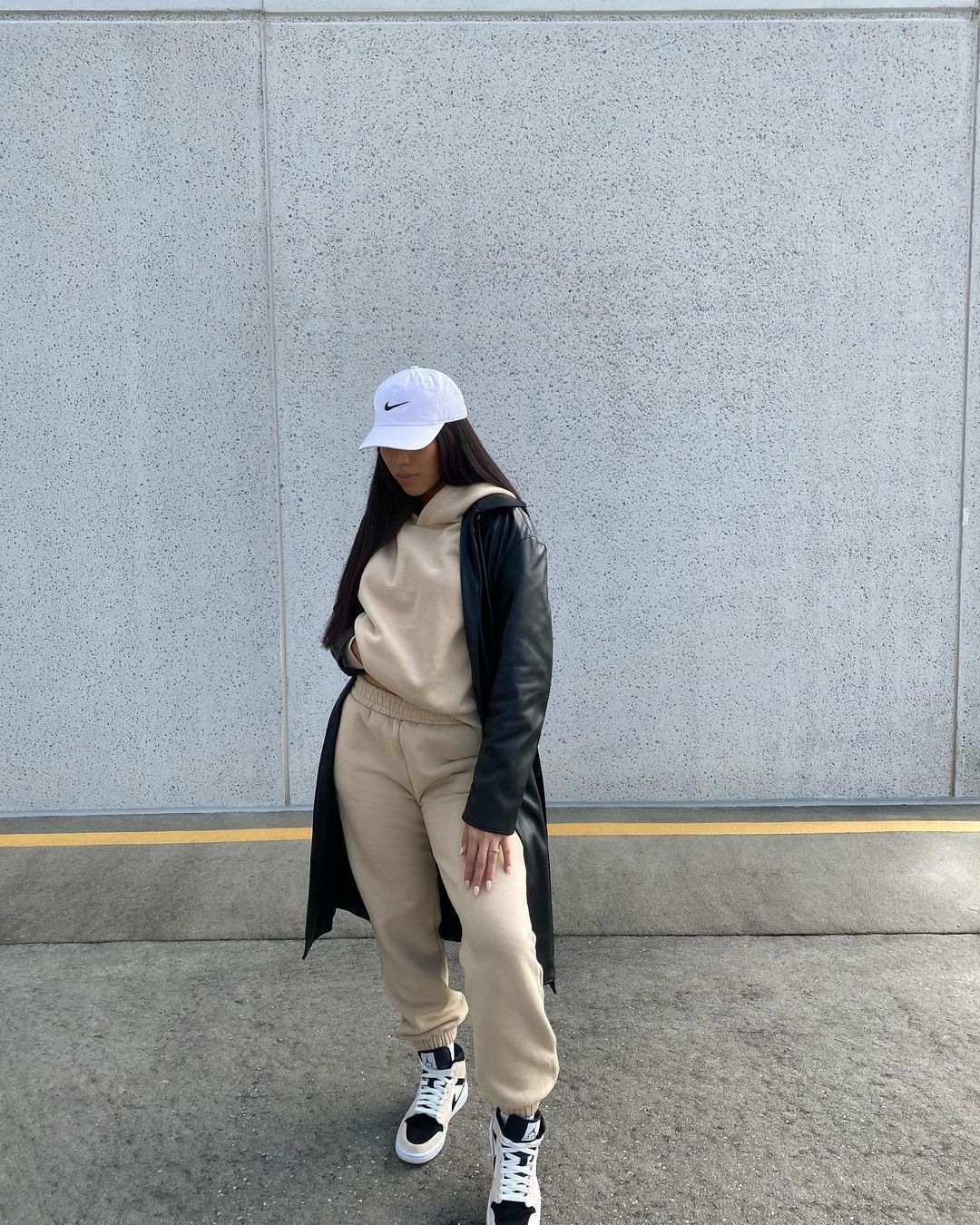 25 – Denim Overalls for Casual Chic
Add on a beanie to your outfit and make it ultra cozy!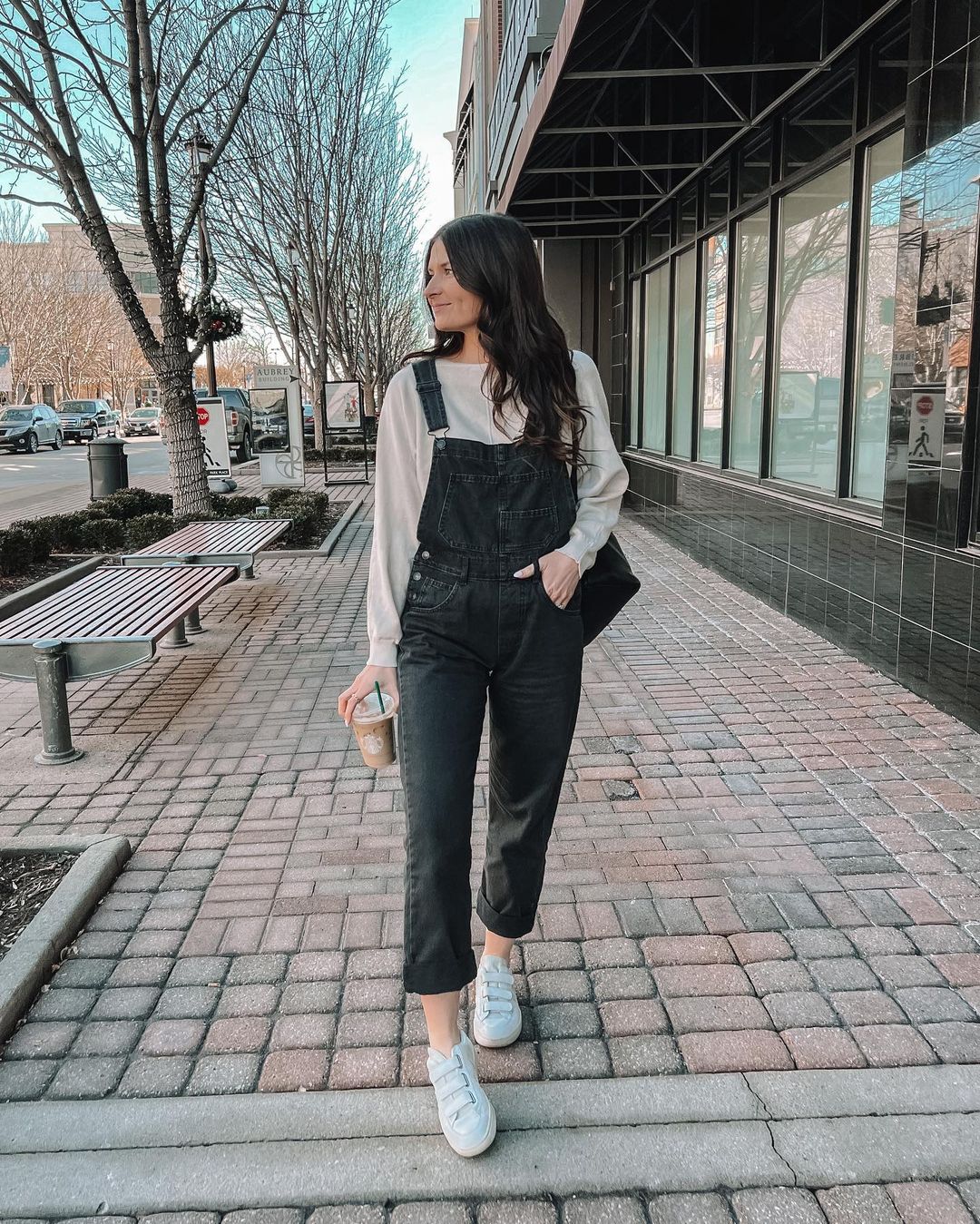 Grab the look right here:
24 – The Dope Tomboy Look
I have great news for all the ladies who love men's style and want to copy it. Well, now you can copy it and look fantastic! Wear a bomber jacket over denim shorts. This look is absolutely rad and carried while heading out by pairing it with your favorite shades. I also recommend that you check out these Cute Tomboy Style Outfits for Teenage Girls This Season.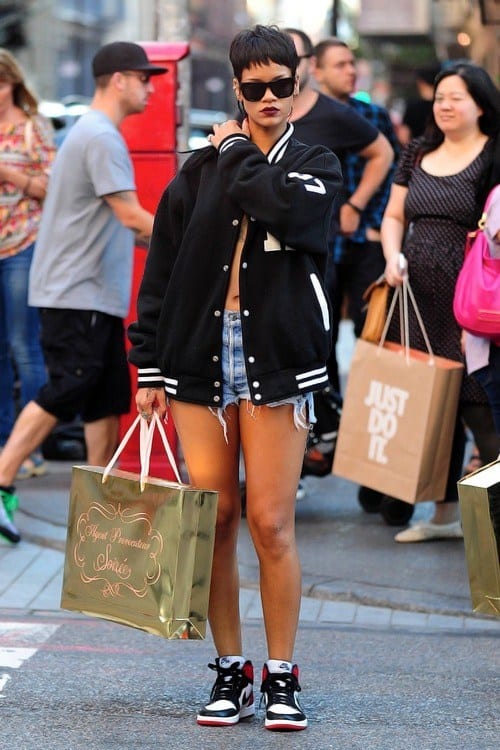 23 – Rocking the Winter Dope Style
Winter doesn't mean you can wear some dope-styled outfits. You can wear a woolen, multi-colored sweater with your favorite ripped jeans. Not only is this comfortable but cozy for an everyday school look.
22 – The Long Coat Charm
Who doesn't love long coats? But quite a lot of women think that you can't have an edgy look if you wear long coats. Well, the good news is that now you can! Long coats over ripped jeans and crop tops can look divine and worn for casual outings. Do have a look at these Long Coat Styles.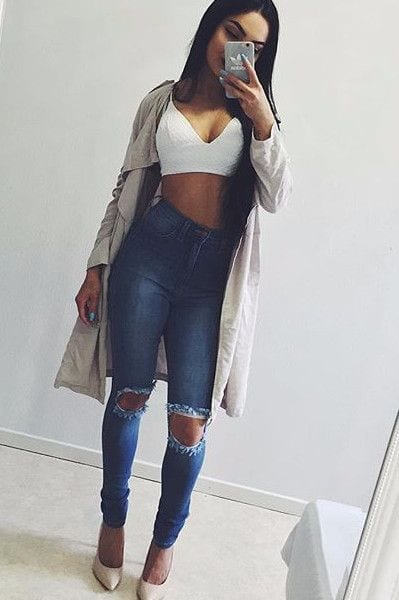 21 – Be the Dope Leather Queen & Pair it with Camouflage
You can wear a lot of leather and look like an absolute diva in it. Like Rihanna, wear long black leather boots and combine them with a long patterned coat. Red lipstick will be a cherry on the top!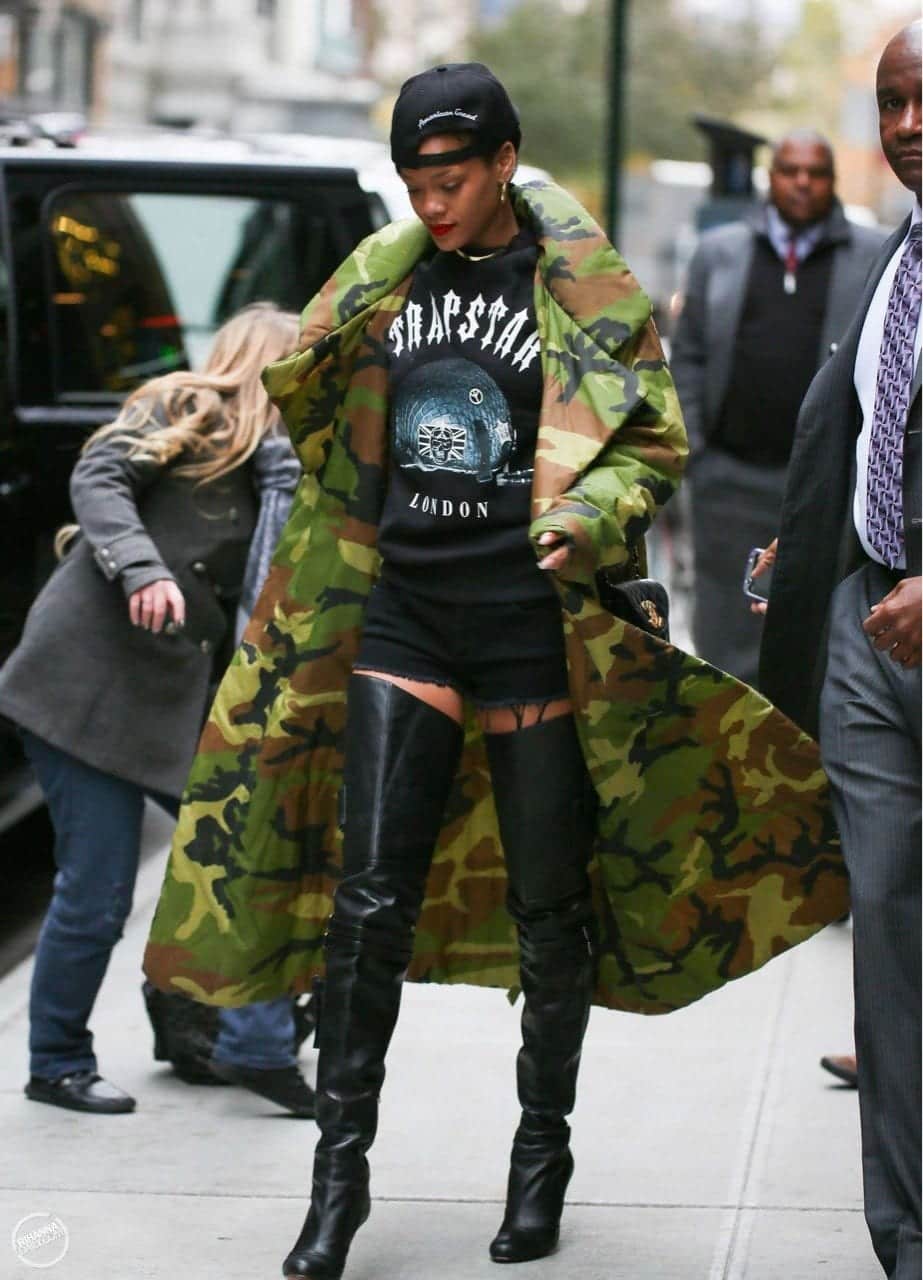 20 – The Sporty Dope Gym Look
When it comes to the perfect gym look, most ladies are confused. The easiest way to look dope and ideal is to wear some colored tank top with gym pants. Add a cap and your favorite shades to rock the whole look. Here are some Modest Gym Outfits.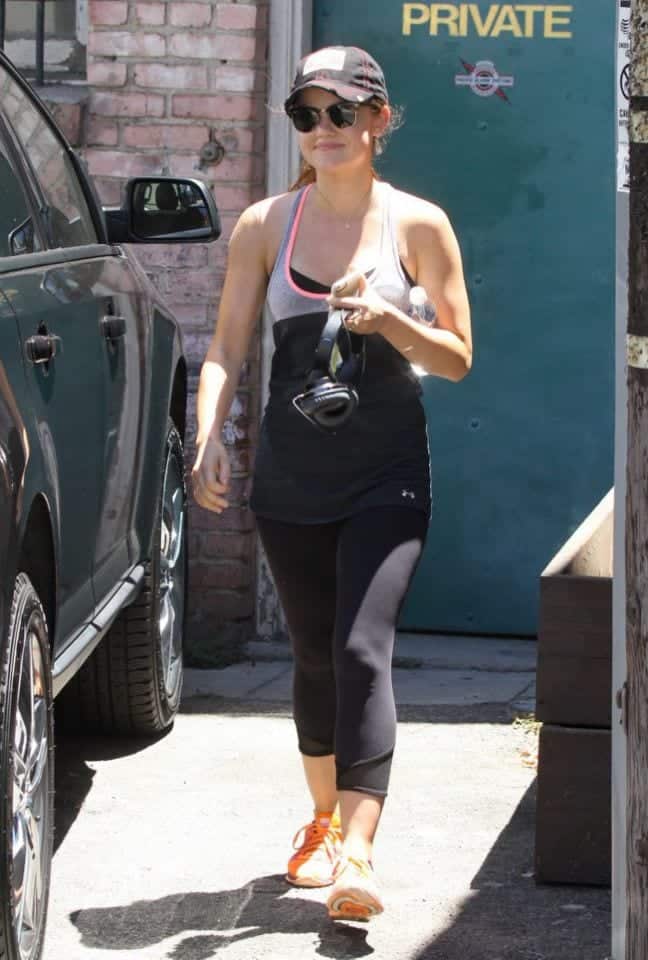 19 – Show off your Cute Bralette Top Beneath a Ripped Shirt
Who can even think you can not dress up all crazy and fun even while doing chores? You absolutely can and should! Pair your denim pants with a black deep V – neckline, and to add more fun to your look, tie a high pony and add a delicate choker. There it is, fun and super stylish way to look fabulous!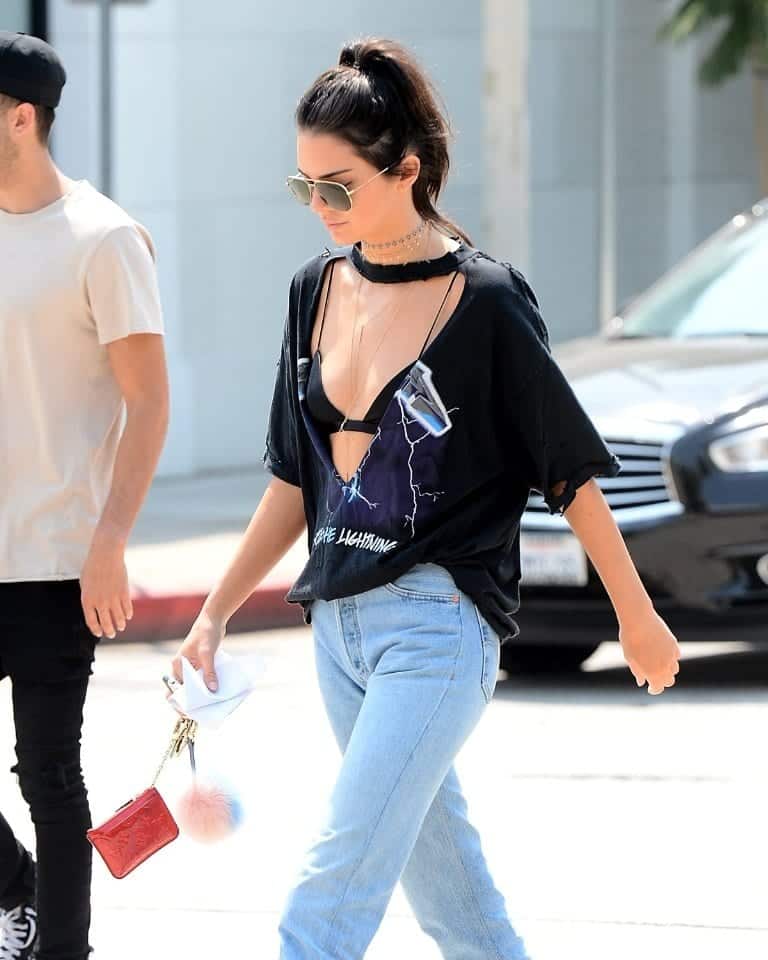 18 – Footwear with Dope Outfits
A casual tee with a scarf and denim pants is simple yet dope. It gives an effortless yet fun look. However, combat boots probably in dark colors are the best option to opt for when it comes to footwear. Dope outfits also look great with converse shoes. Here are some more Stylish Ways to Wear Converse Shoes.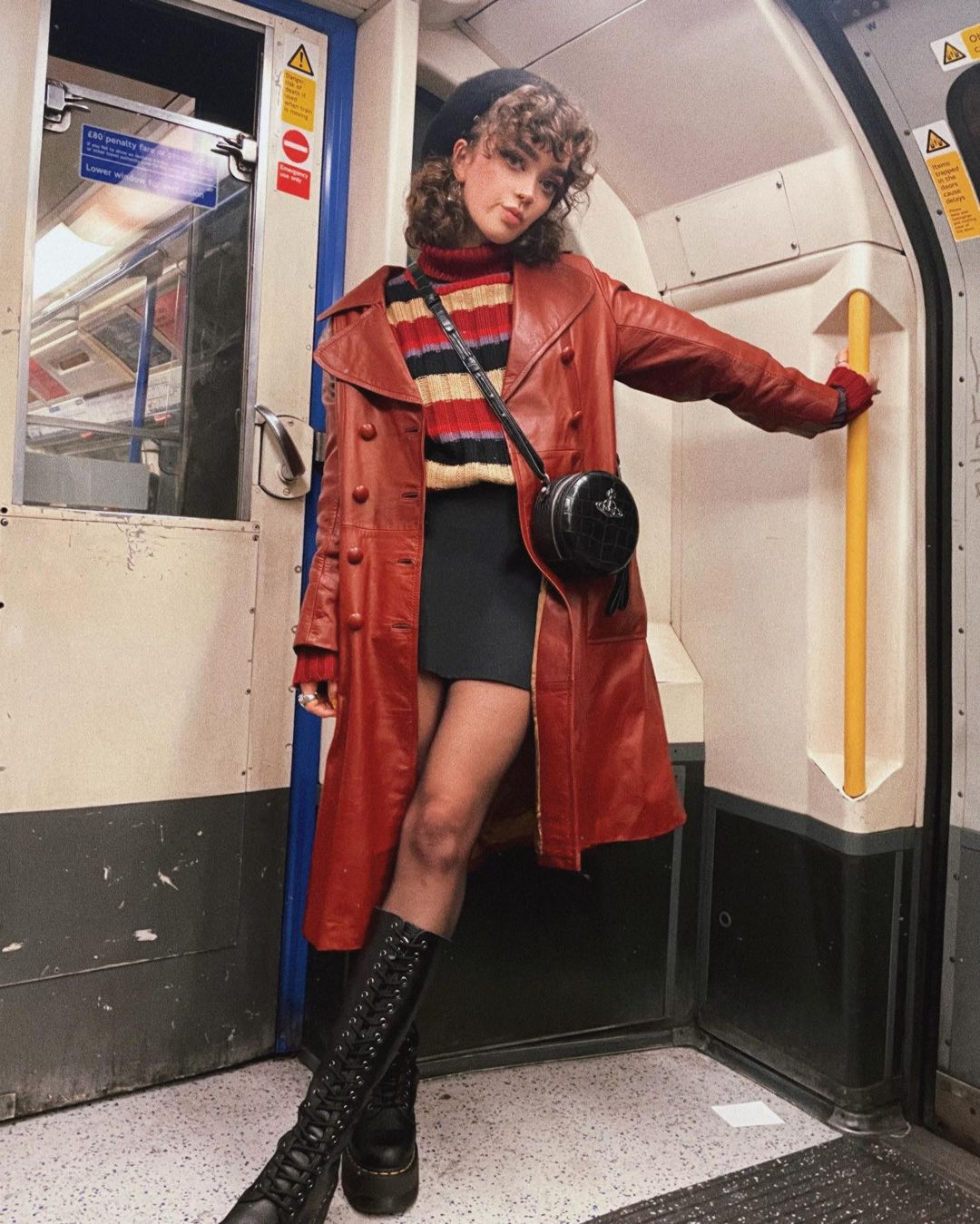 Grab the shoes right here:
Doc Martens Leather Knee High Boots $220.00
17 – Rugged Look Color Blocked in Pink
Who says pink is an all-girls color and makes you look delicate and cute? Moreover, what is wrong with looking at those things? You can pair a long straight pink top with denim and joggers and look stylish!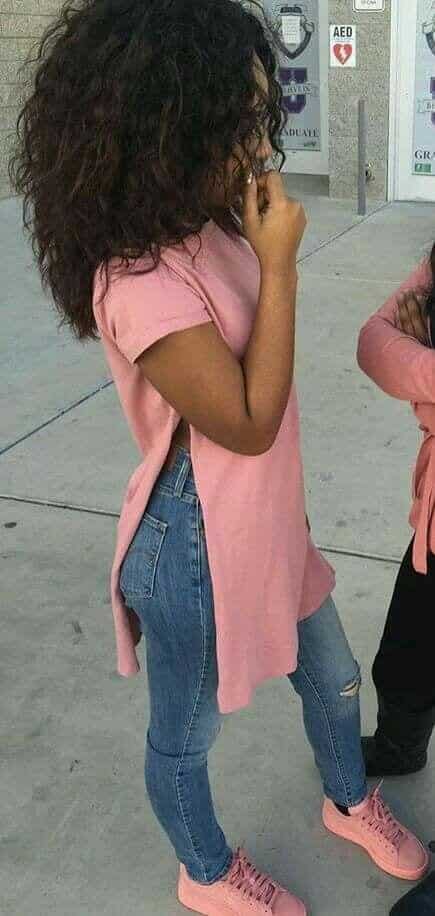 16 – Dope Outfit in Ripped Jeans Paired with Sleek Hairstyle
Ripped jeans are in fashion, but to look more dope you can wear extra ripped jeans. These make a perfect combination with a cropped hoodie and a pair of Converse. Don't miss out on these Ripped and distressed Jeans Fashion Trends for Women.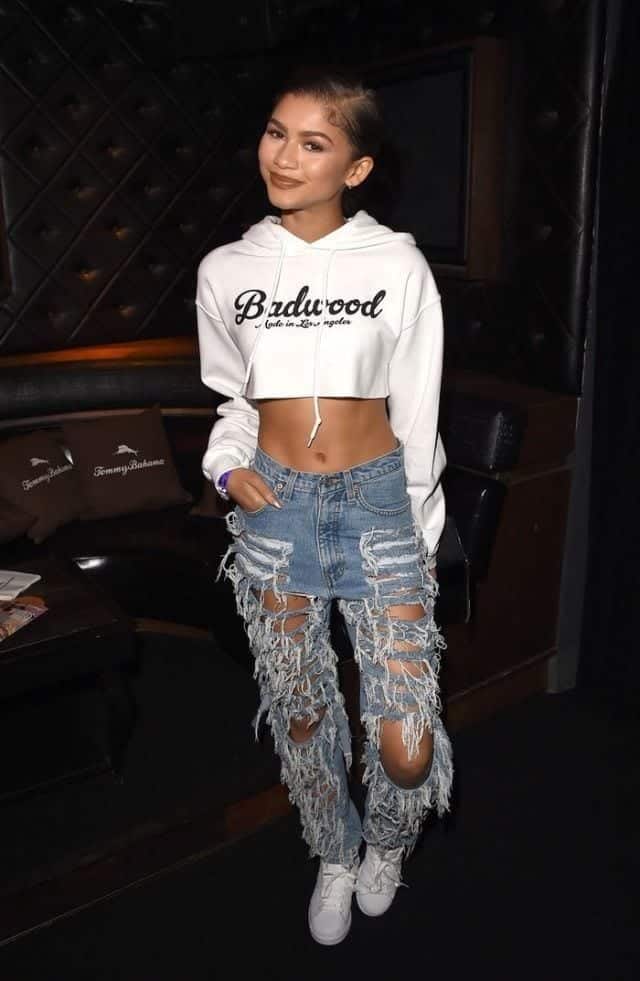 15 – Party in the Dope Look with a Sparkly Lip & Gold Hoops!
People, especially women, have this idea that they have to dress up all feminine and chic to a party. However, the case can be very different. You can wear a shoulderless dress and combine it with a denim ripped jacket and ray bans. This look is edgy and classical at the same time.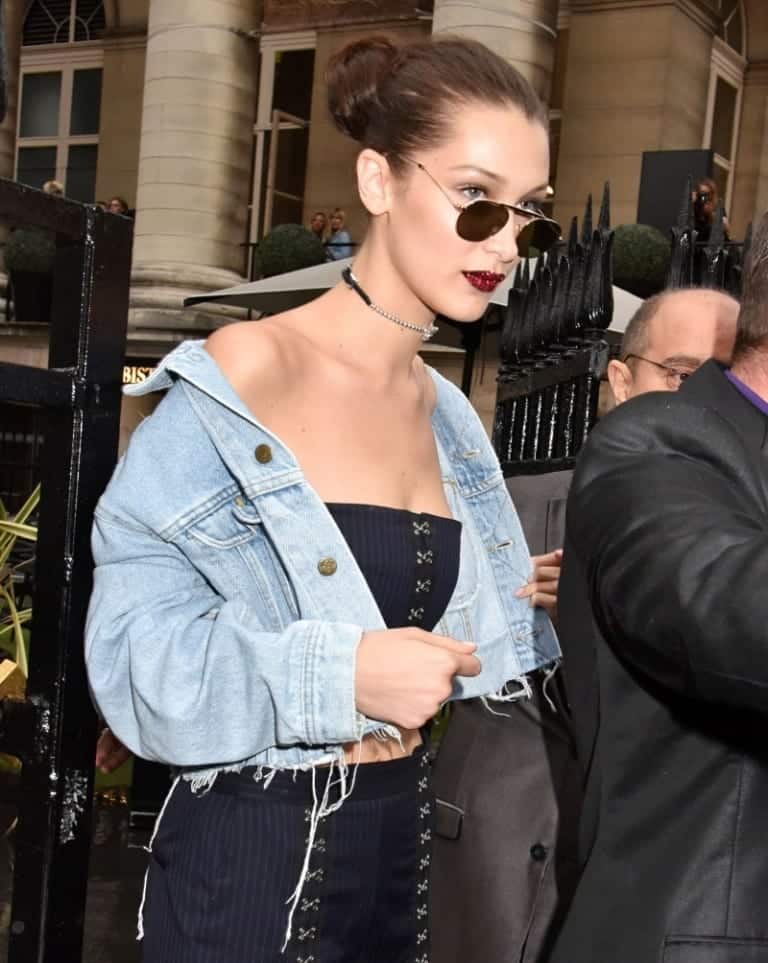 14 – Add Leather Jacket to Your Outfit
A leather jacket is essential as you can pull it off with multiple outfits. So to add instant lift to the look, you can pull a black leather jacket with a plain tee and pair of pants. This look is super stylish and an easy look to carry. Here are the best Ways to Style a Leather Jacket.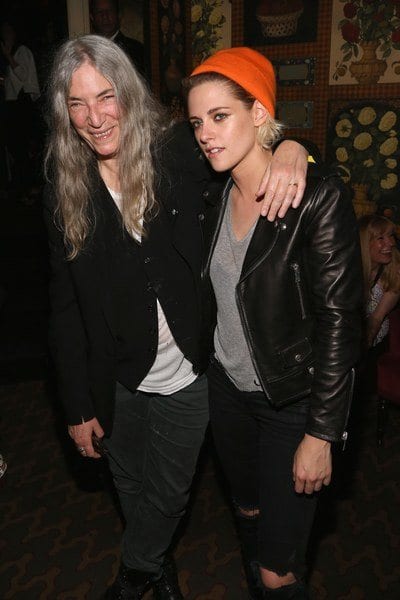 13 – How to Wear a Dope Beanie?
Kristen Stewart is the queen of dope fashion. She keeps it simple yet, looks super phenomenal. Like her, wear your regular pants and top and add a bright-colored accessory. In her case, she wears a bright orange cap, and there it is! A fancy look to carry!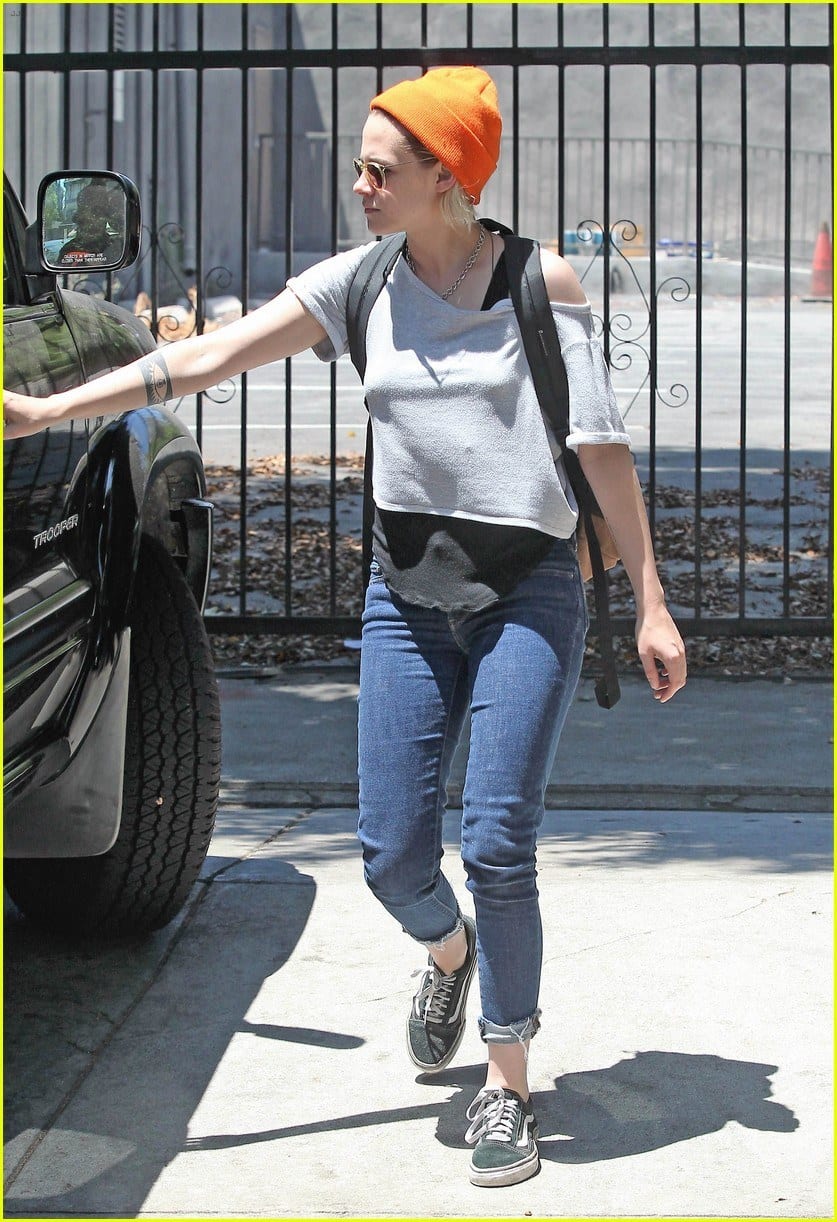 12 – Messy Hair Matches the Dope Vibe Flawlessly
A lot of girls worry about what hairstyle to opt for to achieve a rugged look. The easiest way is to let your hair loose with natural beachy waves. This is the best way to look natural and beautiful.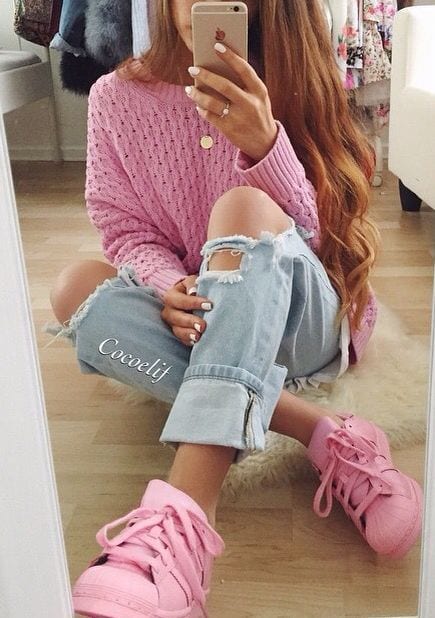 11 – Go, Black, and White with Heels!
There is no disagreement that white and black make one look perfect and flawless! Hence, if you want to look elegant and smart even in your dope dressing style, wear a black and white outfit with some pointed stiletto heels.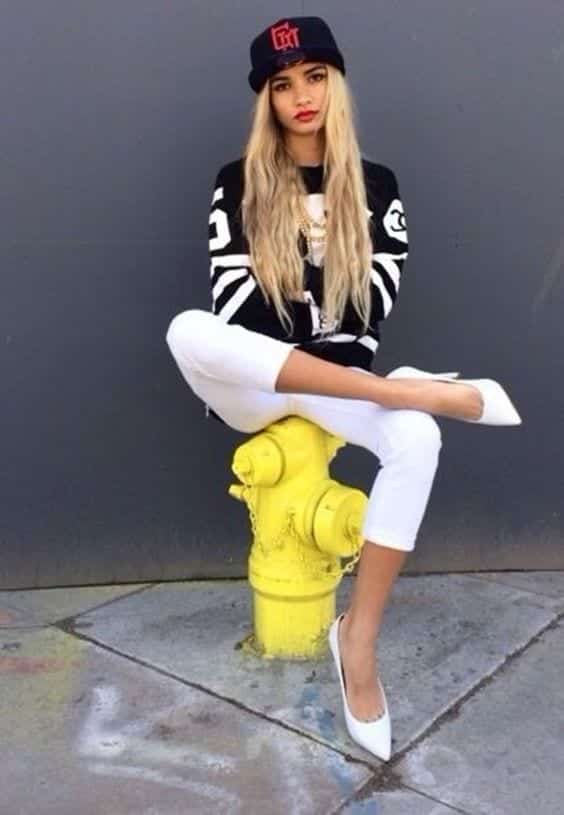 10 – Throw on an Oversized Jacket and Scarf
Women are careful how they look and how they want to look. If you wish to achieve the supergirl look that can make you edgy and pretty simultaneously, red is the color you should never compromise upon. Wear a red top with plain white or black pants to add a dazzling touch to the attire.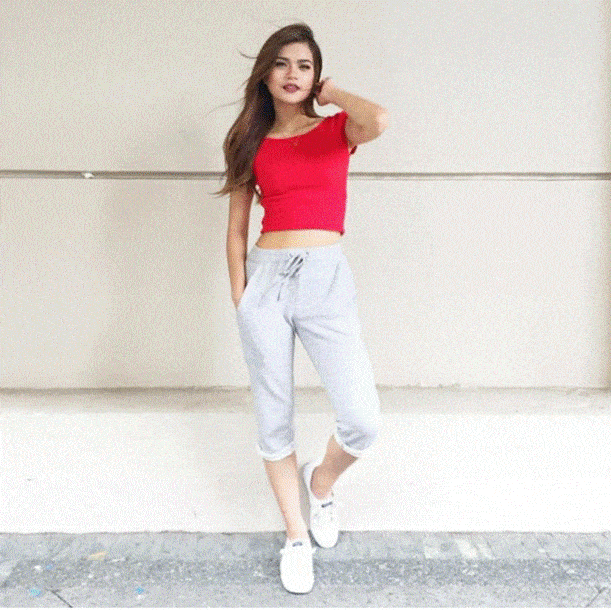 9 – The Slogan Shirt for an Effortless Look
One funky and fun addition you can do in your closet regarding dope dressing is that you can purchase dialogue shirts. They look dope and bold at the same time.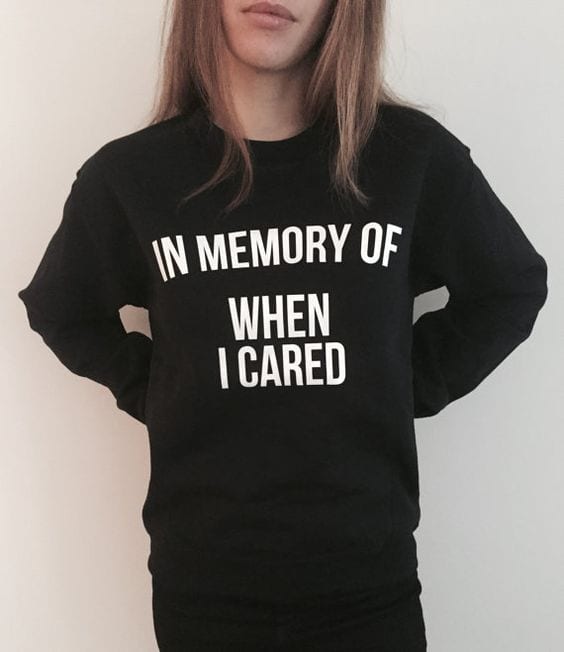 8 – Go for Denim & Thigh High Boots Combination!
Denim is an easy solution to everything. You can wear a knee-length, plain dress and combine it with a denim jacket. Stylish and super cool at the same time! To add on more, you can wear long boots to bring your look together. Here are 32 Beautiful Denim Dress to Inspire your daily Fashion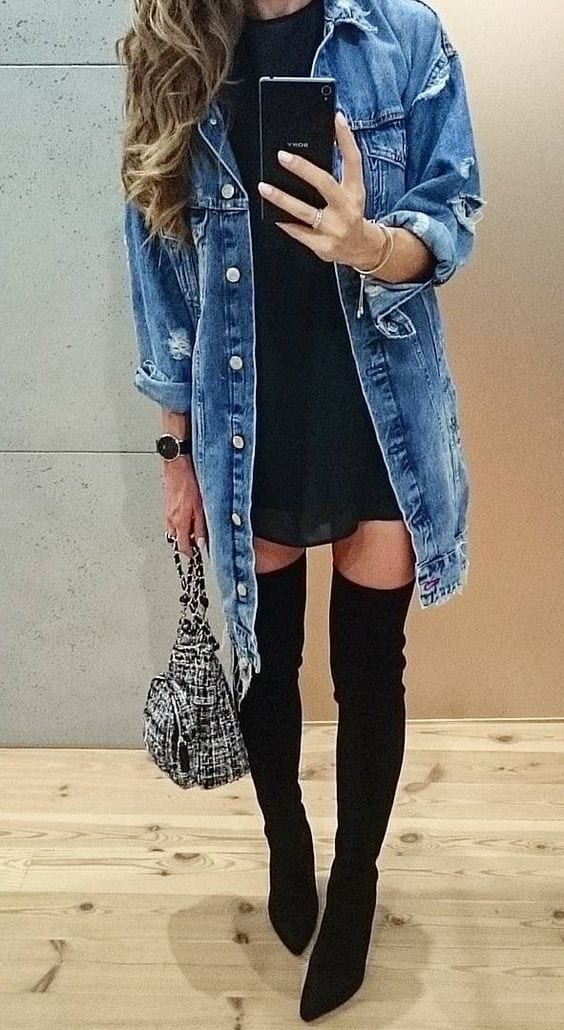 7 – Be the Crop Top Lady For a Dope Look!
Crop tops are the easiest and cheapest tops that you can own. Crop tops make the fabulous pair with almost everything, be it skirts, pants, or even yoga pants. Thus carry your crop top with yoga pants and look like a queen.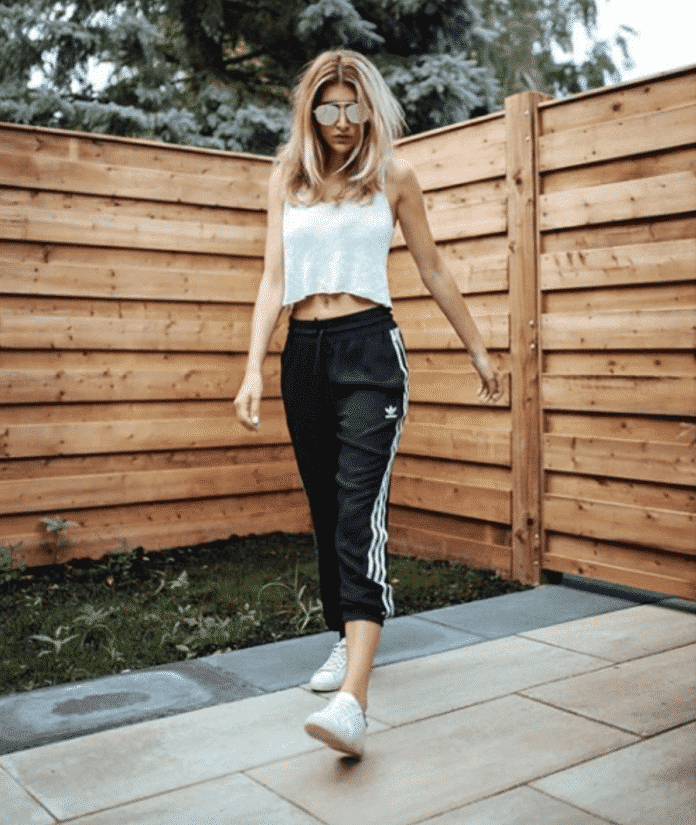 6 – Dope Outfit Paired with Leggings & Sneakers
For ladies who are not comfortable experimenting with different styles of tops, they can wear colorful pants or leggings with their simple tees. This is an easy way to look different and stylish. Check out these Cute Outfits To Wear With White Tights/Leggings This Season.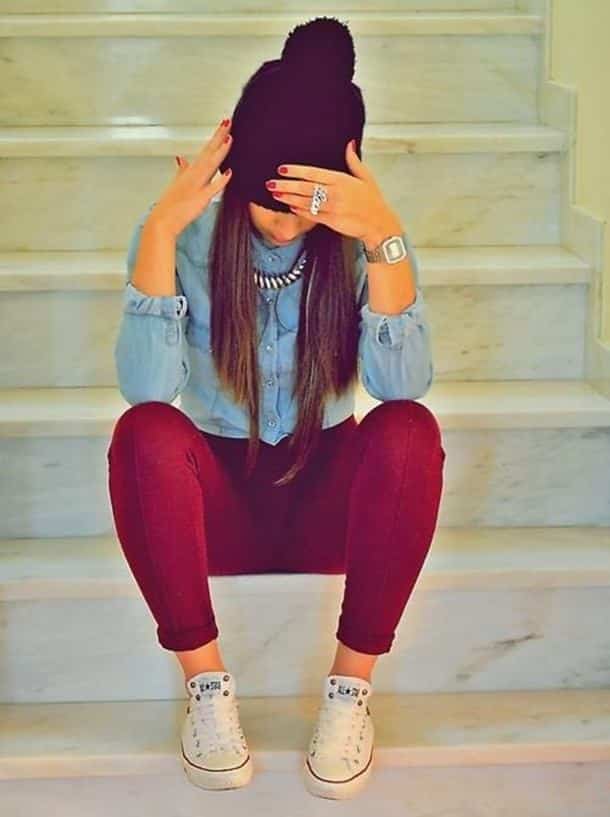 5 – The Casual Street Style is with Ripped Jeans & Oversized Shirts
Women who love casual wear can choose a plain black tee with black ripped skinnies and add a neutral-colored light jacket. Therefore, this will enhance the overall attire and leave you looking like a dream.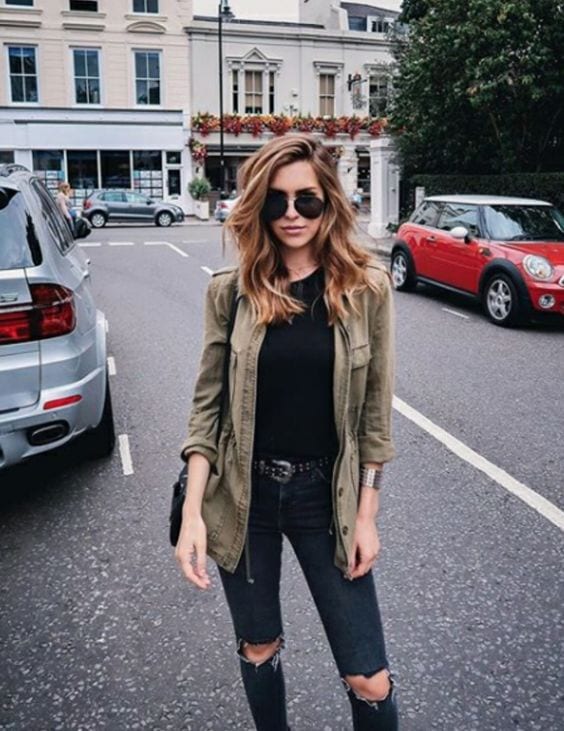 4 – Pair your Sweatsuit with Cool Shades & Jewelry
A common perception that most people have is that the color white gives you a softer and more feminine look. Well, we disagree with this. Wear a white gym suit from head to toe and be prepared to look like a hardcore chic. Here's a complete guide on outfits with white jeans; 30 Chic Ways to Style White Jeans.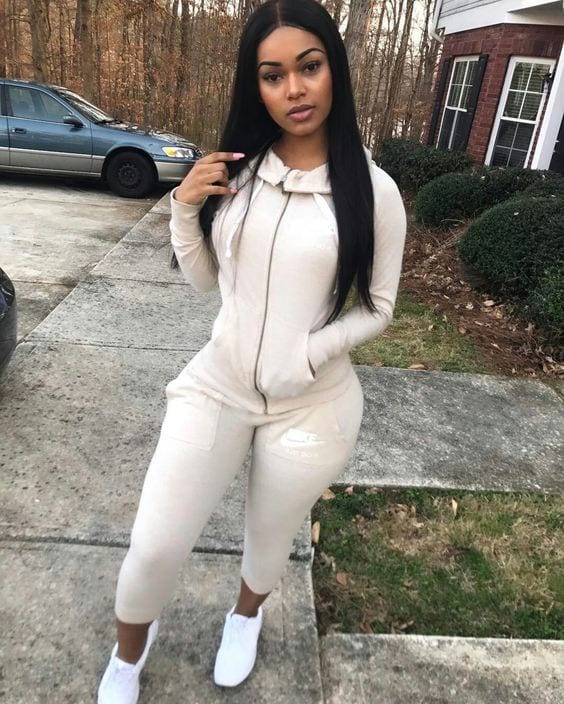 3 – Accessorize the Dope Look
Women think that dope look is all about the type of clothes they wear, but you can wear chokers and long necklaces at the same time with metallic bands to look super different even in simple clothes.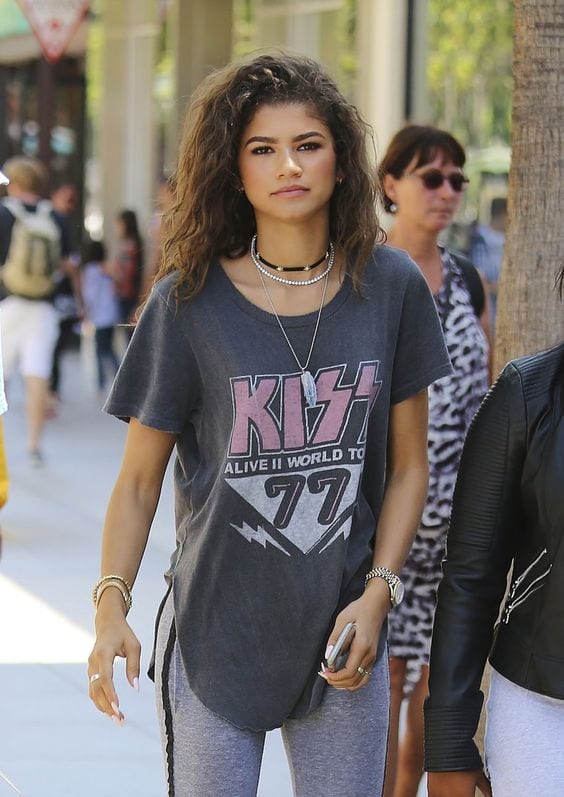 2 – A Plain Black Dress for Dope Wardrobe
A simple plain black off-shoulder dress is the ultimate bold style statement you can make at an event. Contrarily, go for a blazer dress tied at the waist. This will surely make you stand out from the crowd. Here are some more ideas on How to Style the Little Black Dress.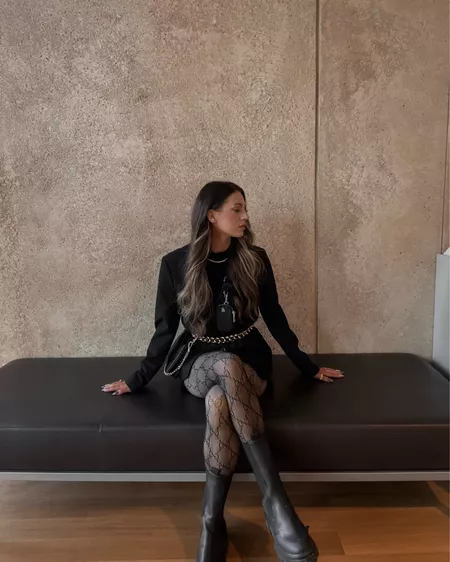 Shop the look below:
Helda Cinched Waist Blazer $149.00
1 – The Comfy Airport Look
Airport looks are becoming quite popular as the days are passing. Thus, to look dope and wear something easy during traveling, you can wear a white tank top with gray pants and a jacket.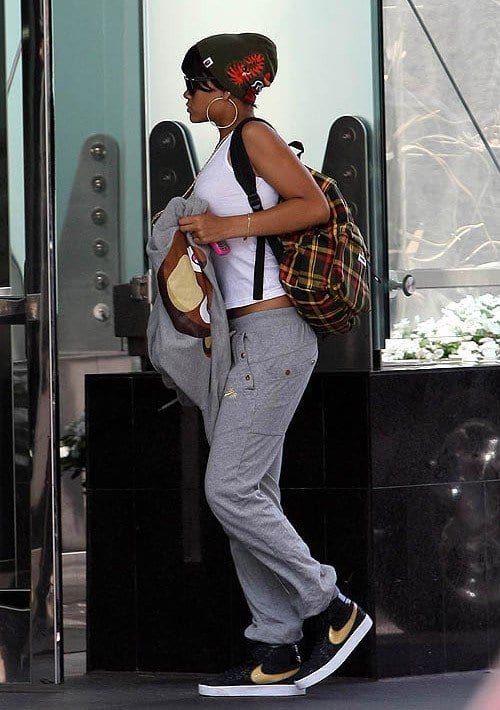 Frequently Asked Questions
Q. What is dope fashion?
Dope fashion is a way of dressing cool, stylish, and comfortable while being trendy and chic. You do not have to go above and beyond to get this dressing style down. Therefore, you can modify your everyday outfits to make them pretty dope and cool! A quick way to do so is by adding a beanie or snapback and a pair of sneakers to whatever attire you are wearing. Other than that, I would advise opting for loose-fitting clothes, garments with brand names, or logos.
Moreover, do not be afraid of playing around with 'unconventional' items and plan a killer look. After all, you want to make a statement when you step out, so I'd say the bolder, the better!
Q. Are dope outfits expensive?
This entirely comes down to your personal preferences and taste. Dope outfits do not have to be expensive, and you can plan pretty amazing looks while staying within your budget. Contrarily, you can splurge and treat yourself to nice, branded clothes that exude the dope vibes effortlessly. An excellent way to not break your bank and stand out in dope clothes is by thrifting outfits. I would suggest opting for staple wardrobe items, including a black dress, plaid button-down, oversized jumpers, stockings, a beanie, etc.
Q. Where to buy dope outfits?
Here are all the best places to shop for dope outfits:
SheIn: This brand is the epitome of trendy and cute dope clothes for girls. And it is so affordable too!
boohoo: Showcase these embroidered socks (here) with a pair of slides!
Nasty Gal: If this top (here) is not the definition of dope, I do not know what is!
Missguided: Is your wardrobe even dope if you do not have this shirt (here)?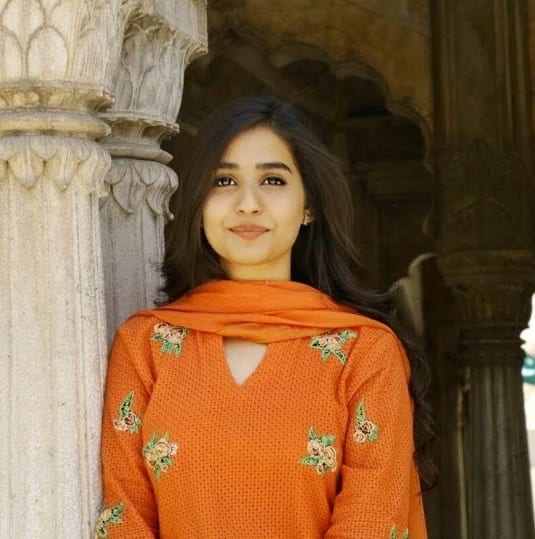 Janeeta Khan loves to write and loses herself in the world of fiction during her free time. You will probably find her curled in the corner with a Harry Potter book and a steaming mug of hot cocoa.