Outfits for women with big thighs. We all have some body flaws that we wish we didn't. It is human nature to be conscious about them but that should not make you feel any less confident about your looks.
If you have big thighs, do not feel left out on following the latest trends.so how to dress to hide big thighs?Accepting yourself is the key to achieve the right dressing. Choose your outfit smartly that is according to your body type and compliments your figure. You will notice that with very minimum effort you can change the way your body looks.
What to Wear if you have Big Thighs
Here are some outfit ideas for big thighs for a chic look:
#19 – A-Line Skirts
A-Line Skirts are the best for hiding your big thighs and adding style to your outfit.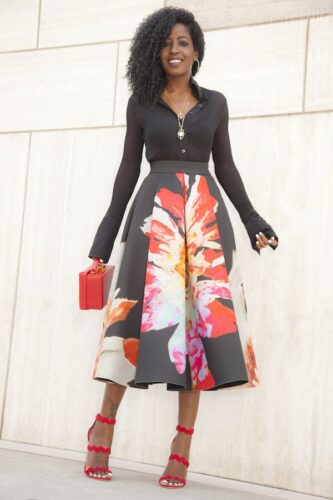 Source
#18 – High-Waisted Pants
High Waisted pants will not only make you look skinnier, but also provide support and accentuate your curves.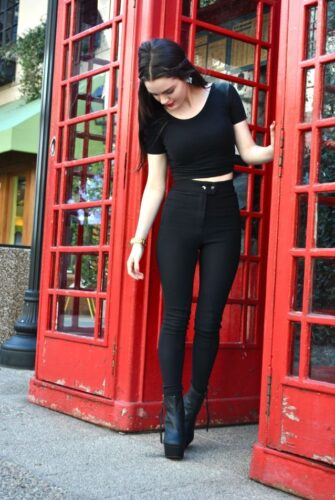 Also have a look at High waisted pants outfits-20 ways to wear high waisted pants.
#17 – Flare Trousers
Flare trousers are known to be suitable for big thighs. They are extremely comfortable and great for achieving a chic look.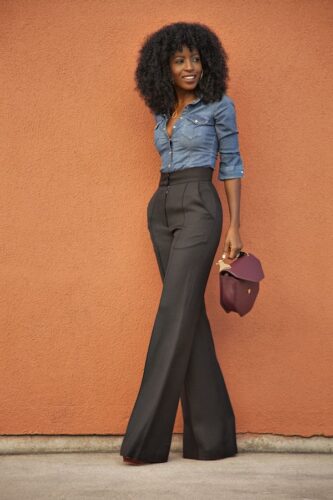 Source
#16 – Wrap Dresses
These beautiful wrap dresses are in fashion and will very well compliment your figure.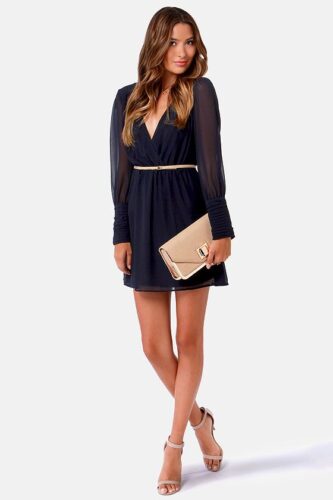 #15 – Striped Pants
Vertical striped pants have an amazing quality of making your legs look longer and thinner.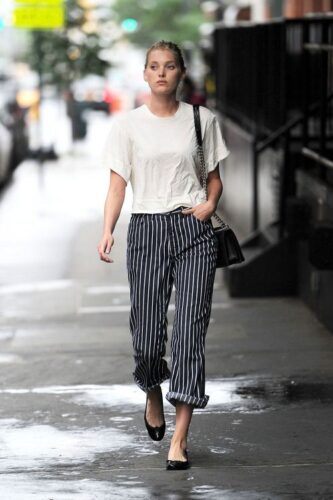 #14 – Medium Length Tops
When choosing tops, go for medium length. Tops that end right at your thighs will make them stand out even more.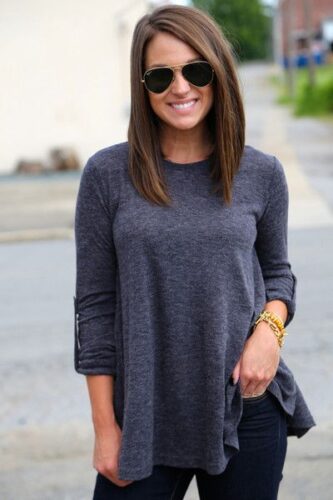 #13 – Dark Colours
Dark colours are your best friends! If you want to cover up any part of your body, choose dark outfits, be it a skirt, pant, shirt or anything else.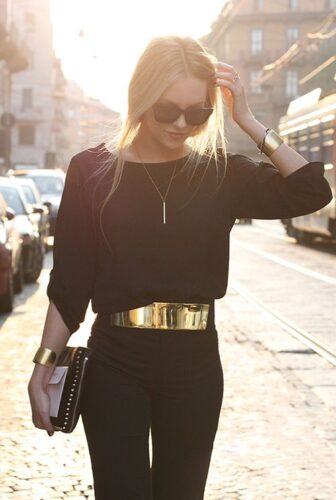 Source
Black is ofcourse a great option to wear, if you want to wear black like celebrities, you must have a look at 25 celebrities all black outfit styles for fall to copy.
#12 – Pencil Skirts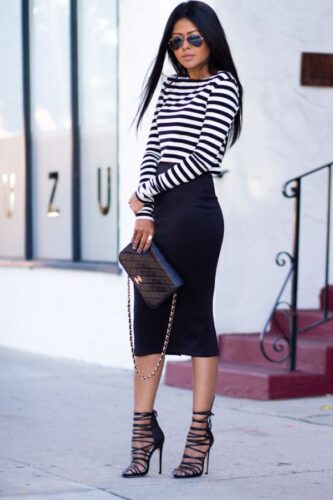 #11 – Halter Dresses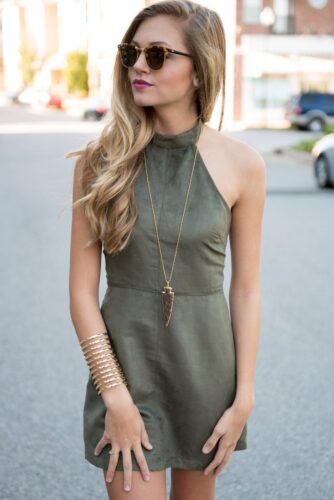 #10 – High Heels
High heels, preferably nude shades, will make your thighs appear thinner and longer and help them appear slender. Choose chunky heels for a chic look.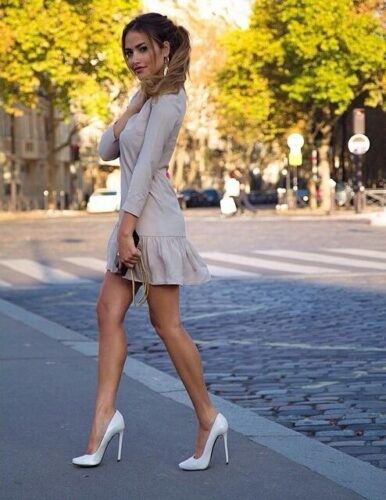 #9 – Light Prints
When choosing printed pants or skirts, dont go for bold prints. Choosing light and delicate prints will help your lower body look slim.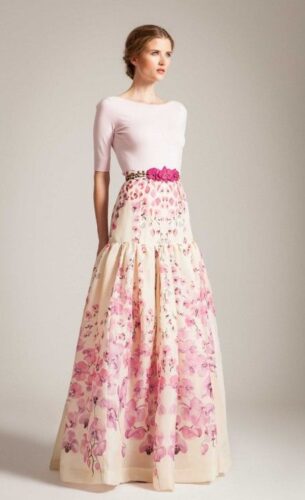 #8 – Flowy Materials
Flowy materials like silk and chiffon give an elegant dreamy look and hide your curves beautifully.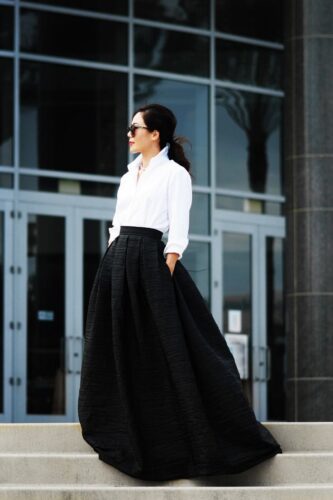 #7 – Say No To Crop Tops
Avoid wearing crop tops as they will draw attention to your thighs. Tops of medium length are suitable.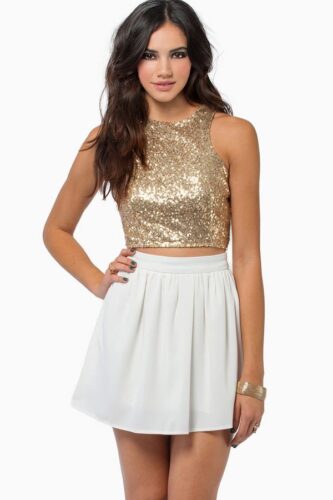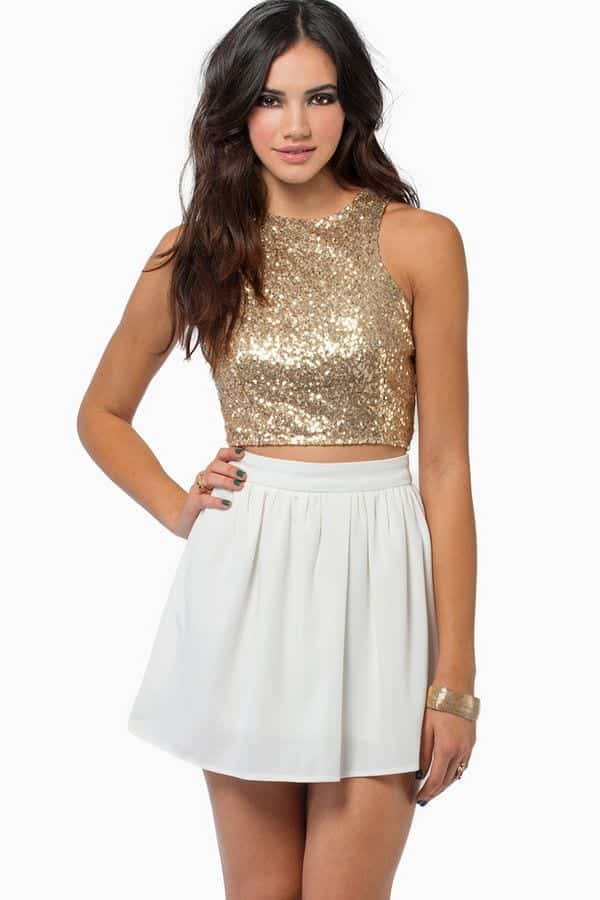 #6 – Simple Thin Belts
Dont go for fancy broad belts. Wearing a plain slim belt will make your thighs appear narrower.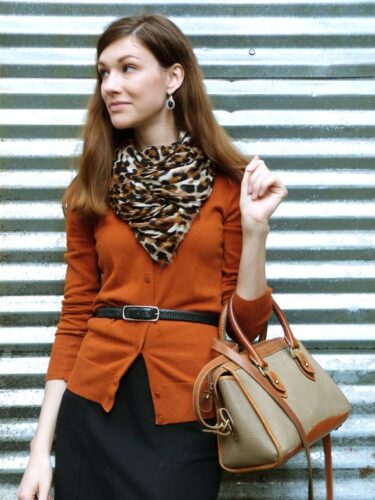 #5 – Pleated Shorts
The folds in pleated shorts will give the illusion of narrower thighs. Not only that, pleated shorts are trendy too.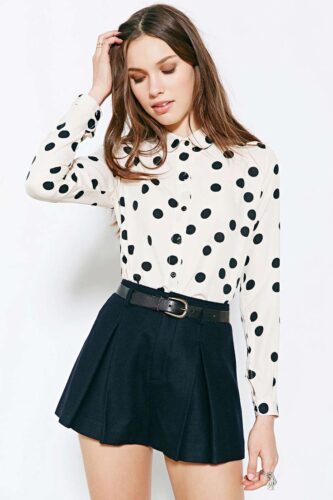 Do check out Boyfriend shorts outfits-16 ways to wear boyfriend shorts.
#4 – Peg Leg Trousers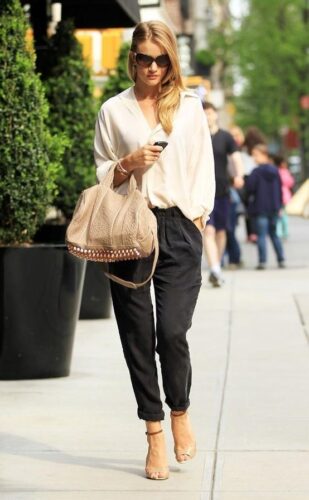 #3 – Draw Attention To Your Upper Body
Wear prominent, flashy tops with big bold prints to draw attention towards your upper body instead of lower. You can also wear chunky earrings and necklaces to do so.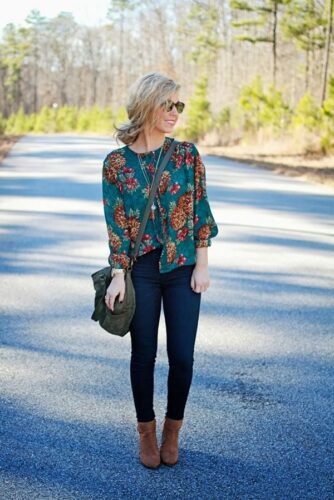 #2 – Layer Up
Slip a long cardigan, coat or shrug to camouflage your thighs and give a slim overall look.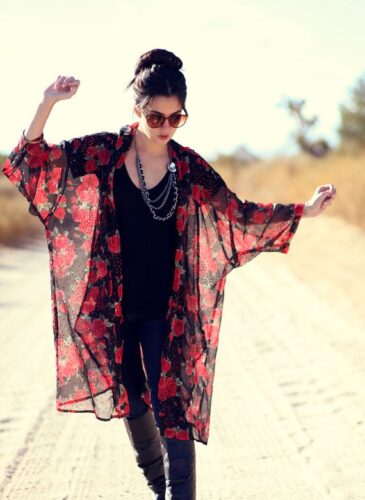 #1 – Dark Wash Pants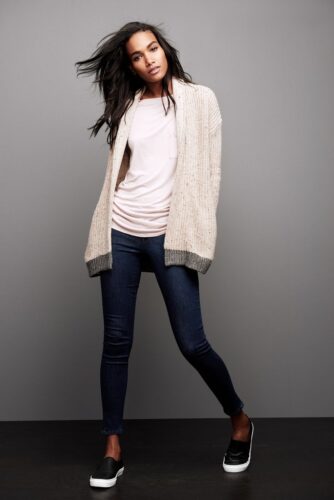 Using these outfit ideas you can forget about your big thighs and rock a chic look! More importantly, love yourself and face the world with confidence. For more ideas, do read 20 stylish high school/college outfits for curvy girls.