Classy Party Outfits for Pakistani women- Wedding, parties, and family get-togethers, are considered quite special for the subcontinental women as they get to flaunt their beauty and express their personality through their attires on these special events.
Pakistan has now become a hub of ever-growing and international level fashion trends. Seasonal launches of special collections by various designers, along with the competitive fashion industry has allowed many of us to choose from a wide variety of outfits. Body shape and weather are considered extremely important when it comes to choosing a party wear for oneself. You need to look closely at what various designers have in their collections to offer you before picking an outfit. Pakistani women are quite lucky since they get to enjoy all the four seasons, which implies a constant update of one's wardrobe.
What To Wear For Pakistani Parties?
This article inculcates the 35 most amazing party dresses, which include both eastern as well as western dresses. Pakistani women can wear these party dresses with ease and grace, and they depict the true festivity, which can be easily witnessed in Pakistani parties and gatherings.
Here we have a few tips for you to keep in mind before dressing up for any party.
Make sure the choice of your fabric is right. Wear the right fabric in the right season according to the right occasion.
Wear lighter colors in the day time and dark colors at night time.
Go for outfits that have light embroidery and embellishment if you are going for tea breaks, kitty parties, or some office party.
Go for heavy embroidery, sequin, etc. for parties or events like weddings, etc.
Don't overdo the makeup unless it's some wedding or engagement.
Always balance your look. Keep your makeup and accessories light if your dress is heavy and vice versa.
Remember that this year, less is more!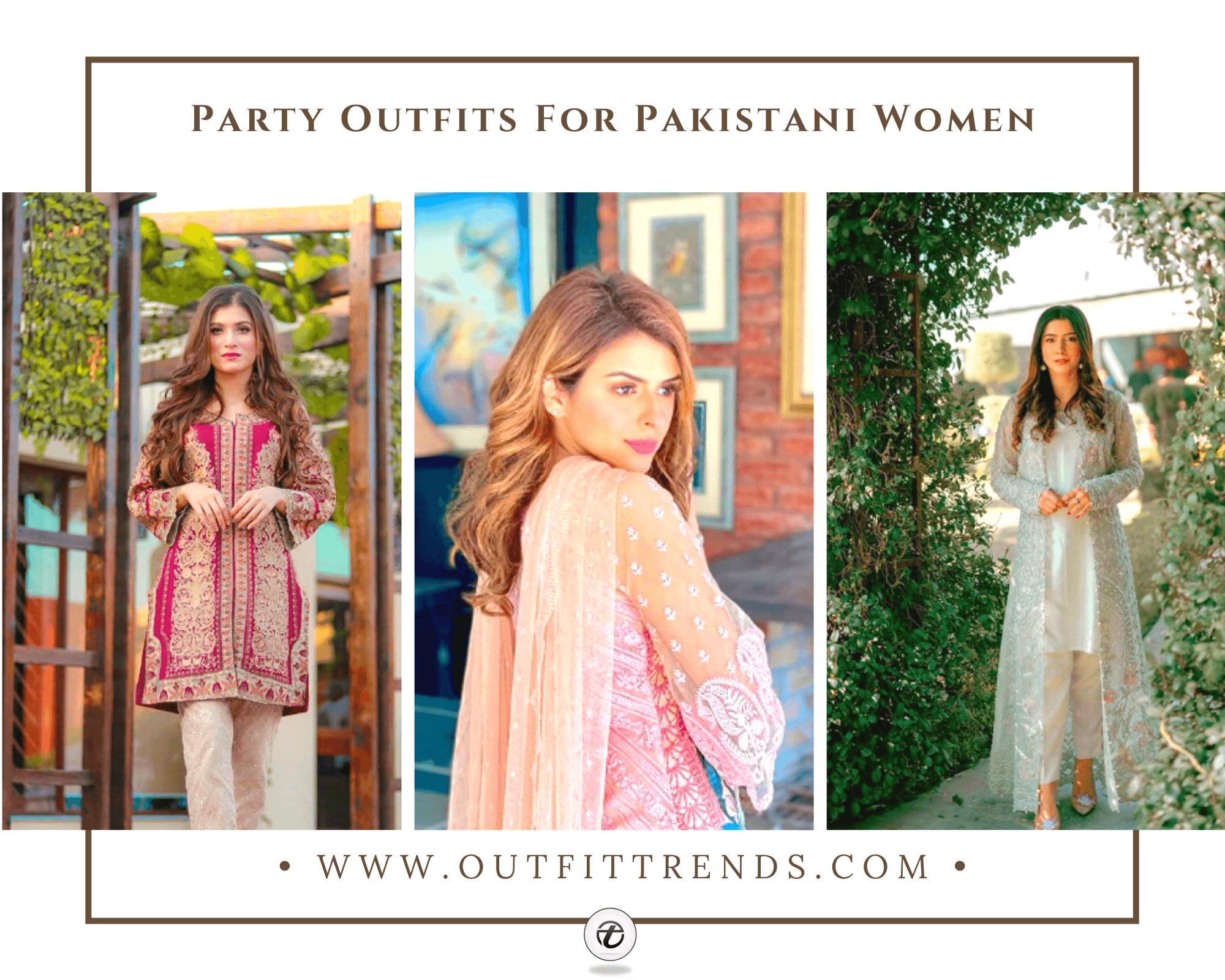 Let's start with some blogger-approved party outfits that are casual yet stylish:
↓ 35 – Saree Outfits For Party
What's the point of dressing up in an outfit that has all the flash but no dash? Ladies, glitz up in all vibrant and energetic maroon velvet saree. No doubt that you will leave everyone stunned once you make your entry in this eccentrically designed outfit with fitting and cuts that will perfectly accentuate your curves.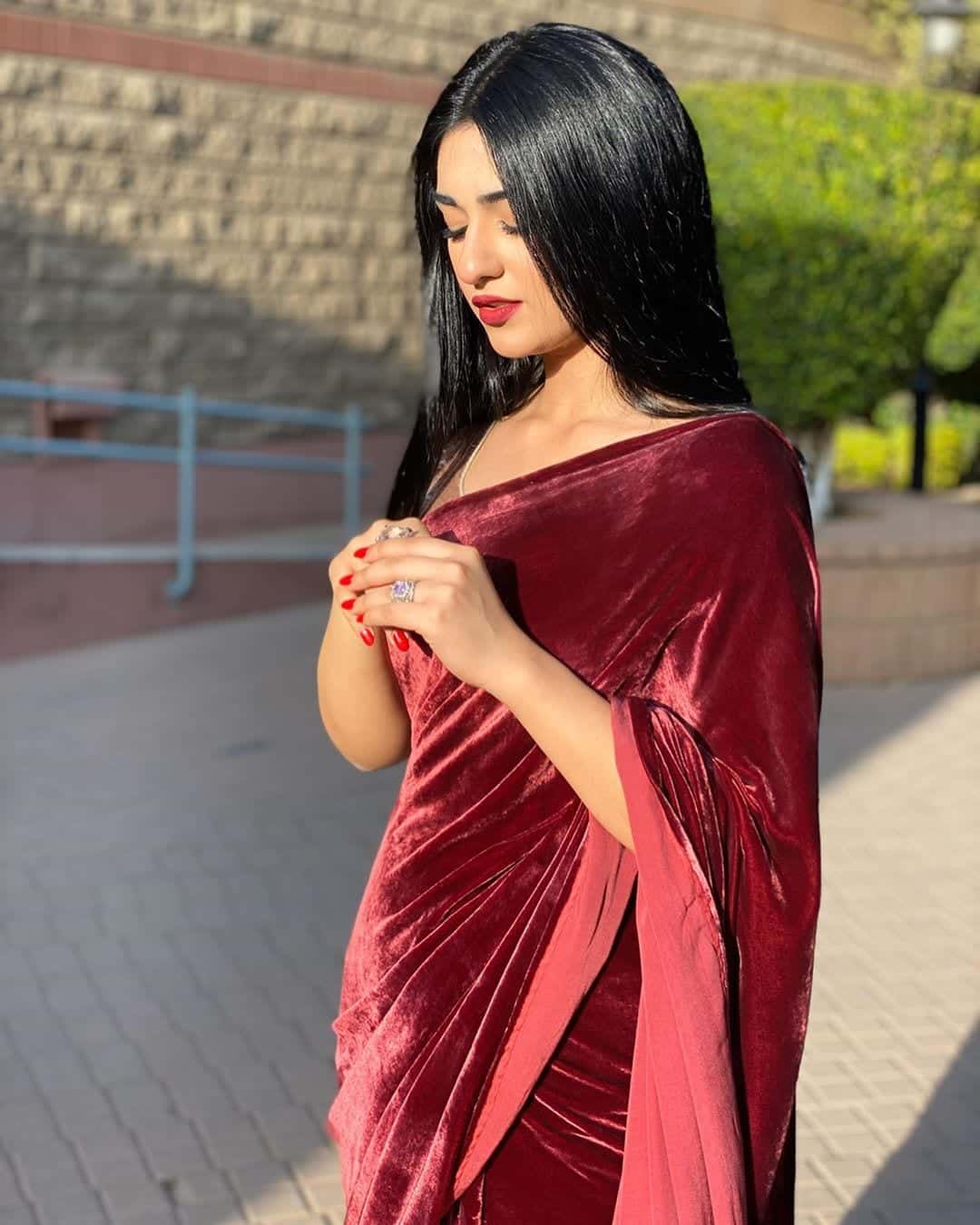 ↓ 34 –  Lehanga Outfits For Party
It is high time to make everyone's heads spin at the party. The right amount of sensuous and elegant is what every fashionista would wear to be at the top of the game. So, grab your fancy lehenga outfit in eye-pleasing colors and lively patterns.  It is ideal for wearing such attire at the wedding of a friend or some family member.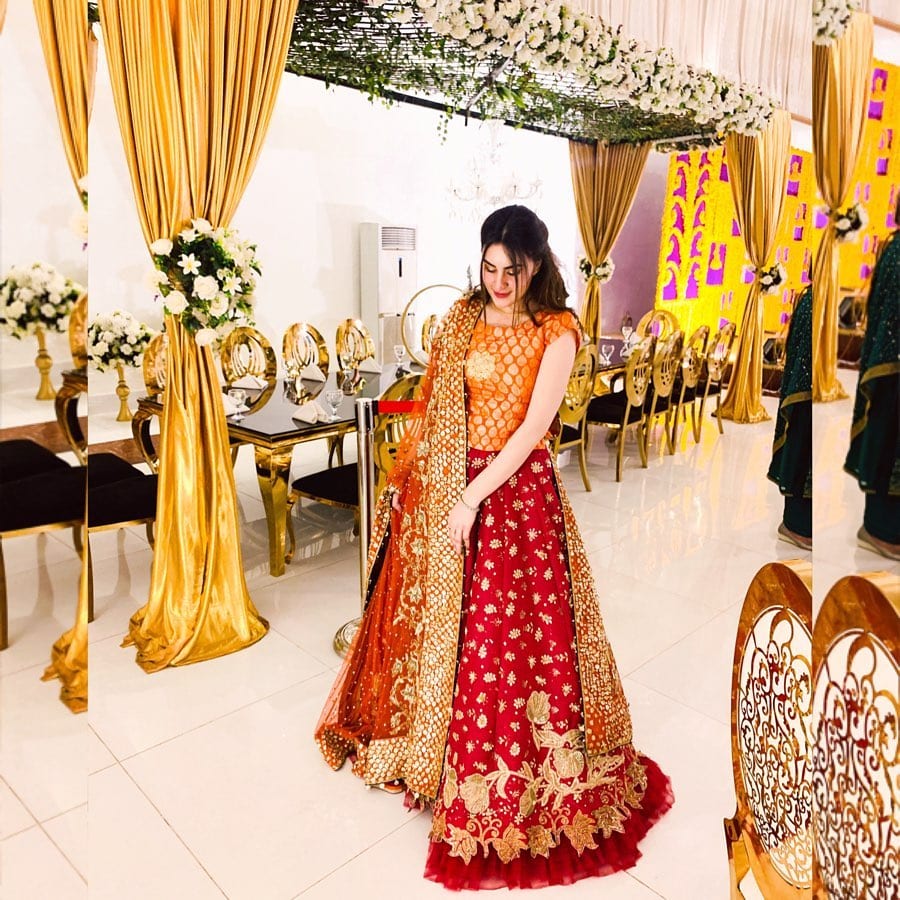 ↓ 33 – Black Skirt For Pakistani parties
Be the unstoppable diva who's full of energy. Make your grand appearance on parties, farewells, weddings, or even birthdays in this hot black skirt and nude-colored blouse and dupatta, which is the perfect example of a graceful silhouette with gathered neckline and full sleeves.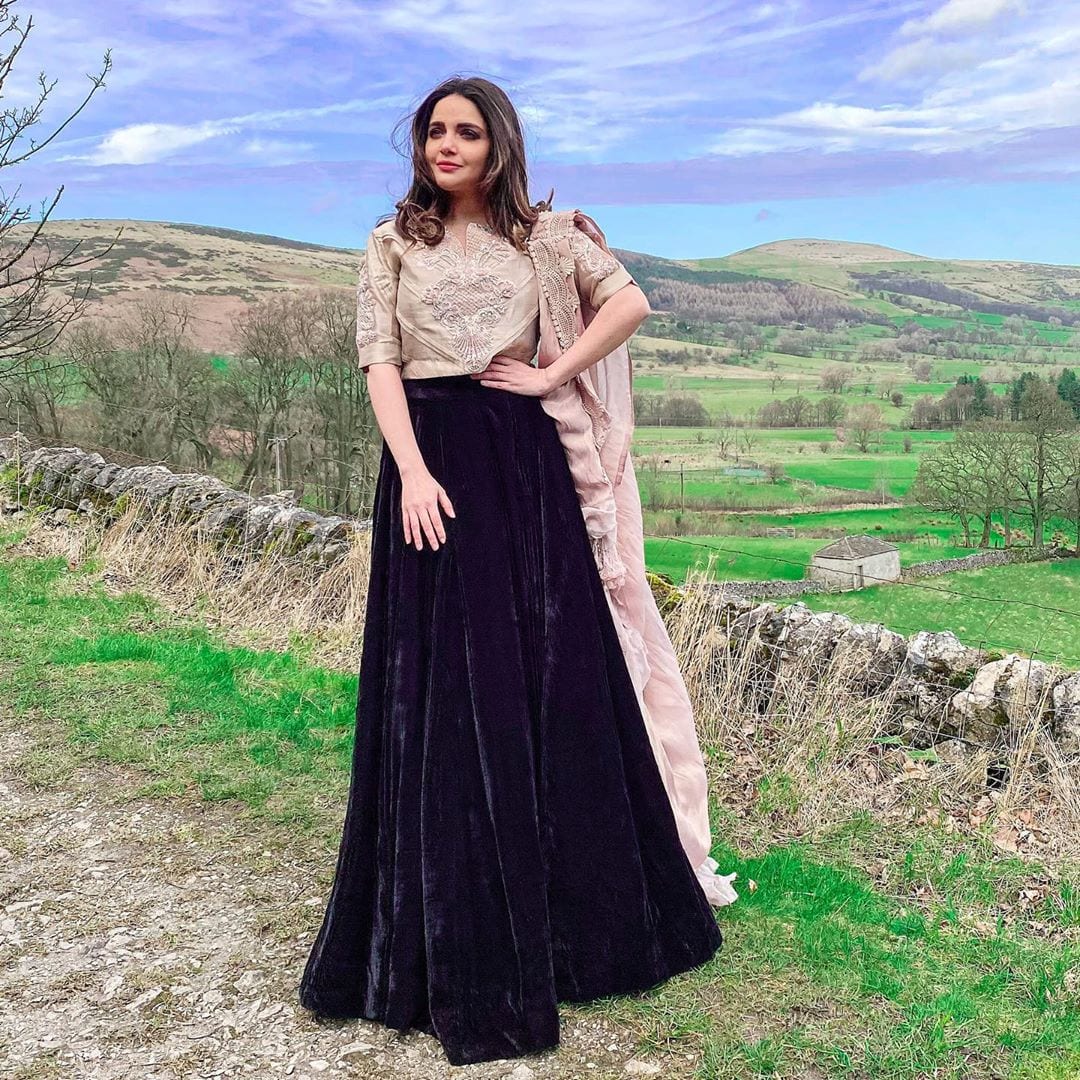 ↓ 32 – White Flowy Outfit For Youngsters In Pakistan
Let all the cameras flash on you; all you have to do is to strike a pose in this white midi dress. Picture yourself on a spring evening in this tailored fit flowy fairy mini dress with a waist accentuating design and belt. What makes this lively outfit worth bundling yourself up in is the v neck and cuffed sleeves. Pair up your outfit with summery strappy sandals and accessorize with multi-layered necklace and hoops.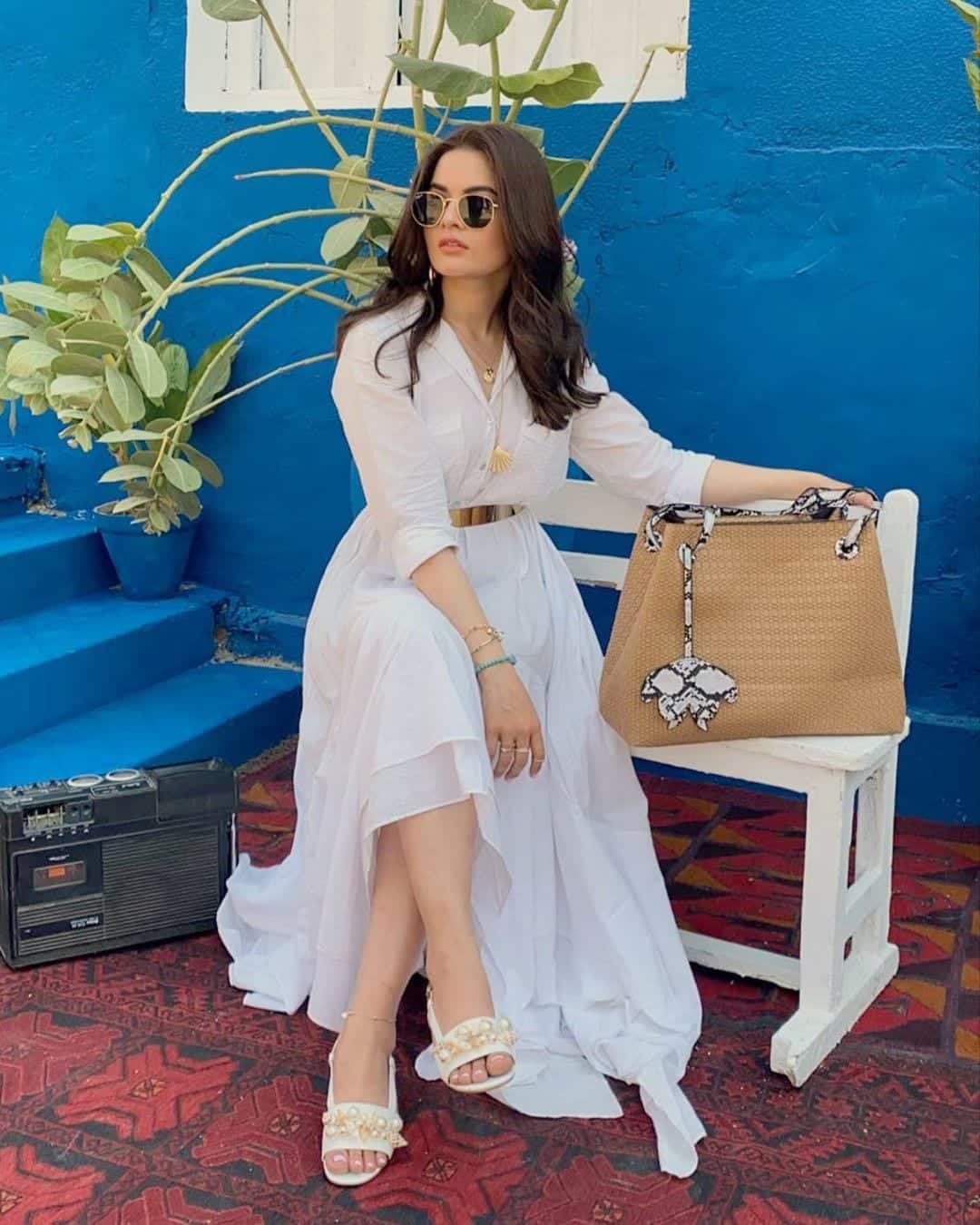 ↓ 31 – Velvet Outfits As Winter Party Wear
Let the music stop! Let the jaws drop and leave those eyes stunned. Dress up to kill tonight in this royalty inspired, red-colored floor kissing dress. The lustrous velvet will give your entire outfit an extremely luxurious vibe. The v  neckline and tulip-shaped sleeves will enhance your delicacy. Polish off your look with strappy silver sandals, pearl hoops, and rock the floor!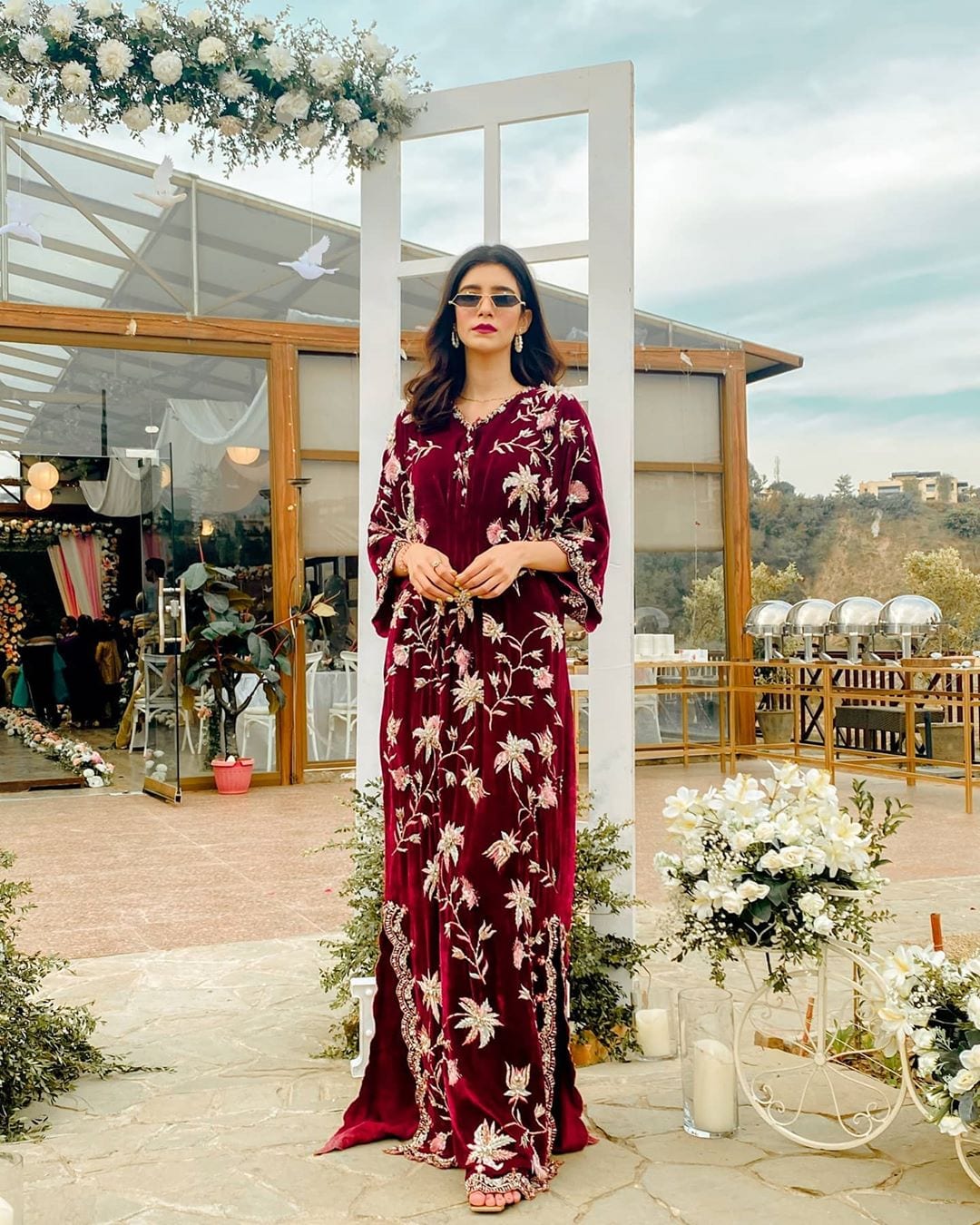 ↓ 30- Elegant Outfit For Welcome Party
Welcome parties in colleges and universities are considered significant because these parties are the way through which mark your first impression, and believe me, none of you want to ruin this opportunity and try your best to look classic. This yellow and black long dress with a royal look by HSY is a world-class piece that can glam up your welcome party, and the beautiful one gem long tassel earrings are a must.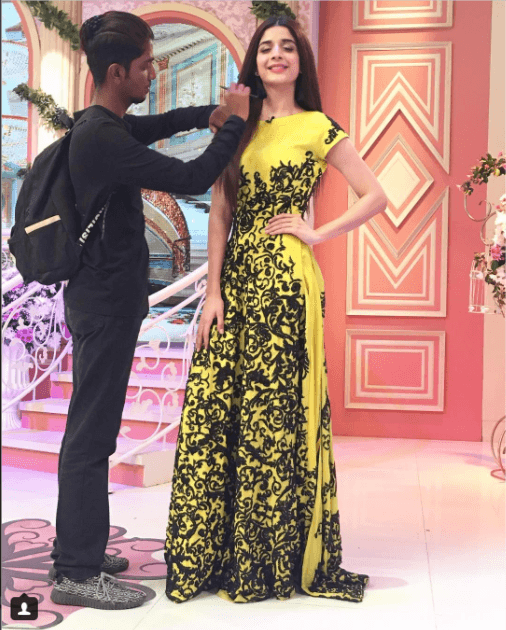 ↓ 29 – Classy Outfit For Eid Dinner Party
Eid is considered to be a pretty special occasion in Pakistan that is celebrated with family and friends. Eid dinners are all about flaunting your eid dresses. An all-white eastern foot-length umbrella frock with a little embellishment on the neckline looks ravishing with a multi-color Gota embellished dupatta, and Kundan embellished khussa. Gold Polki jhumkas will work as a cherry on top of it. Here are 15 Ways to Accessorize Eid Dress with Jewellery.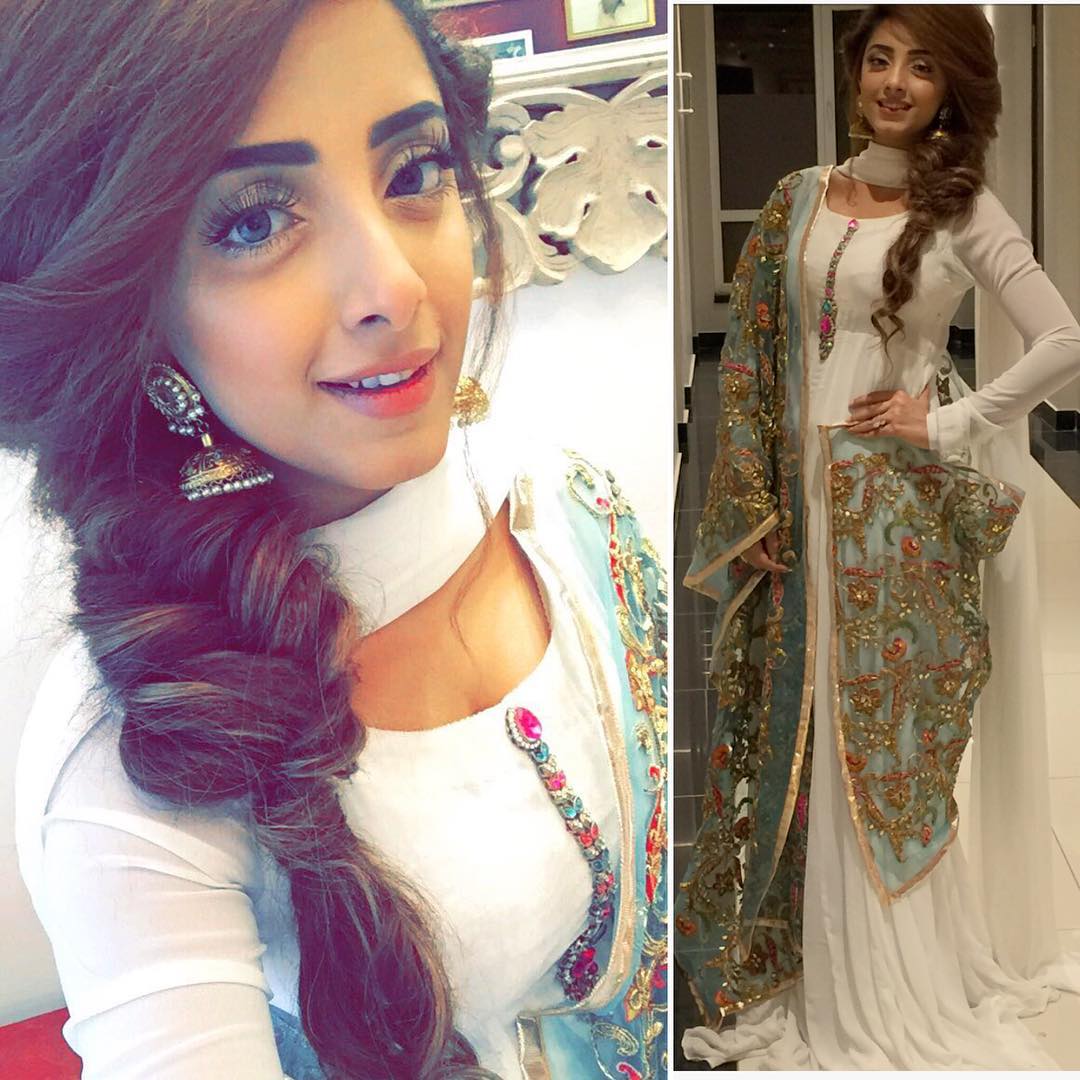 ↓ 28 – Charming Party Wear By Maria B.
Maria B. is known for her classic formal and glamorous outfits, which make us all love them. This beautiful pastel pink frock has 3D flowers all over it with pearls spray and straight jacquard pants. The Bishop cut sleeves look extremely stylish, making it perfect for any ethnic event. This classic article by Maria B. is worth Rs 15200.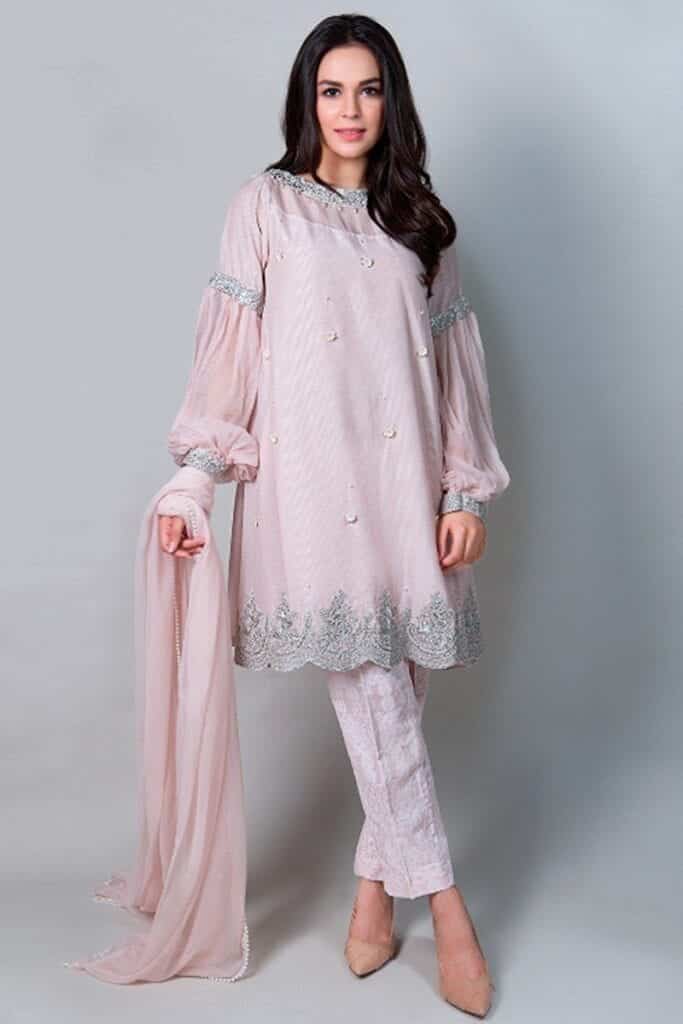 ↓ 27 – Outfits For Evening Parties
This classic pink and black ensemble by Khaadi is available on their website for Rs 14000, and it can make you stand out in an evening party with friends or even a wedding party that happens to be around dusk. This sleeveless, round neck, Kalidar knee-length frock has marvelous cutwork at the bottom and also has pearl embellishments. Slay this super charming outfit with black peep-toe heels. You can also rock such dresses with palazzo pants as they're trending these days, check out Ideas On How to Wear Short Shirts & Palazzo Pants.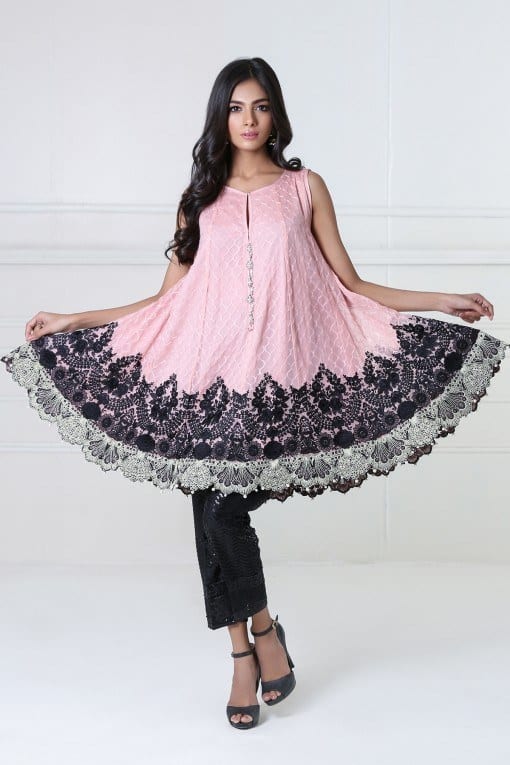 ↓ 26 – Engagement Party Attire
Engagement parties are all about looking fancy and dazzling. Zuria Dor's beautiful gown, which is simple yet stylish, will make you look super hot on your cousin's or friend's engagement. If you're petite, then this is the perfect option for you. However, you can keep the jewelry limited to just ear studs to let the outfit shine.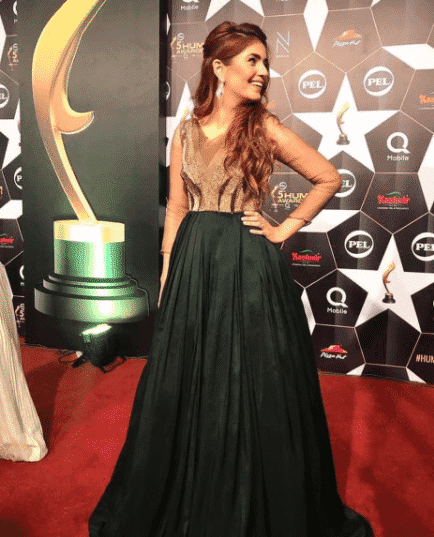 These gorgeous western style dresses worn by Shaanzay Sheikh are designed by "Jamdaani Western," and they would look great for any engagement party you're attending.
↓ 25 – Attire For Launch Party With Friends
It's a launch party at your workplace, and you want to slay in denim, keeping it casual, then Pepe Jeans Pakistan has the best collection of jeans for you, and you can go for a plain tee and a luxurious jacket on top of it. Black or nude sky-high heel pumps will complete your attire.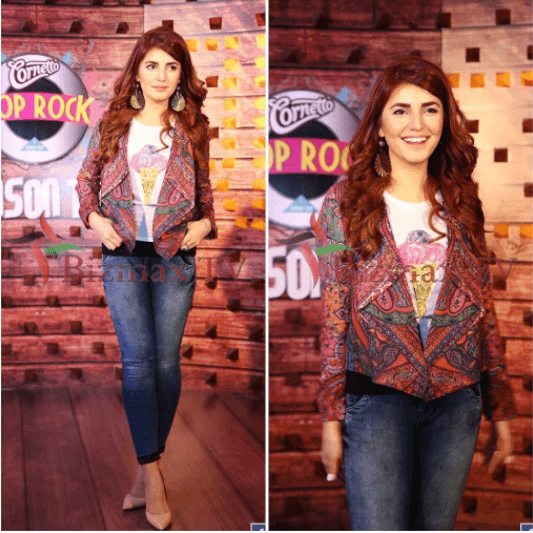 ↓ 24 – Ultimate Bridal Shower Look
Bridal showers are all about looking super glamorous in flared long dresses and floral tiaras. Pakistani girls can go for ravishing pearl-embellished long dresses with sexy heels and floral jewelry. Chiffon and net gowns will work quite well for Bridal showers, and if you want to dress simple, then you can wear a luxurious top with straight pants as well. Here are some more Outfits with White Shirts for Glamorous look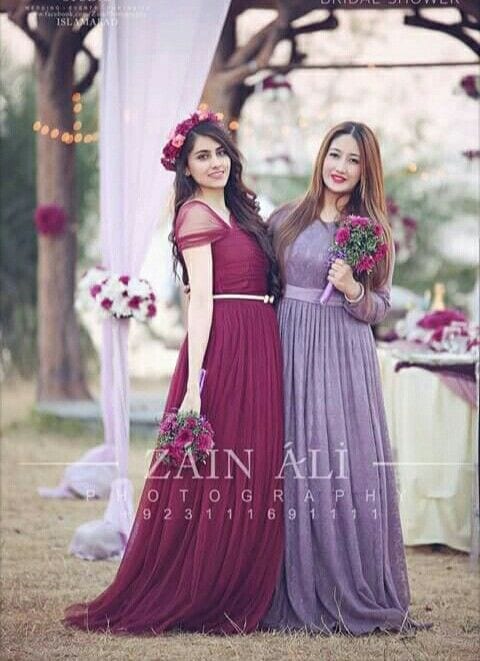 ↓ 23 – Semi-formal Office Parties Attire
Office parties are all about looking semi-formal yet super stylish. Pakistani women, most of the time, experiment with their tops, but now there are many brands selling glamorous blazers with unique cuts, which can make you look classy and modern in a gathering with your colleagues.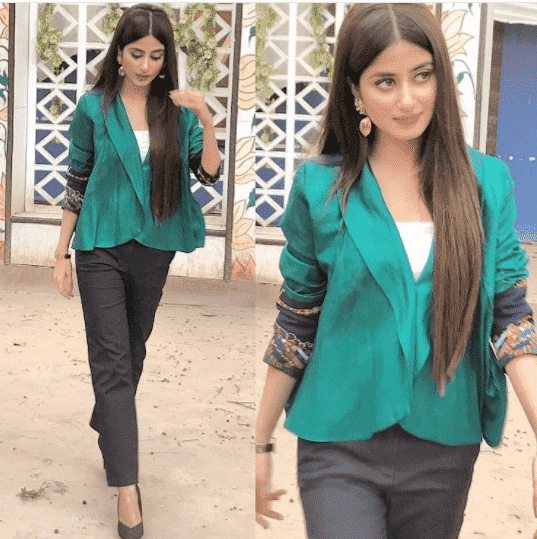 ↓ 22 – Classy Attire For After-Nikah Parties
Post-Nikah parties seem quite festive and turn out to be the perfect depiction of the true culture of Pakistan. Asim Jofa's extremely fabulous luxury chiffon collection turns out to be full of chic outfits with an eastern look. The exquisite ribbon work and peacock maroon embroidered dupatta is your ultimate option. Here are the 20 Pakistani Wedding Hairstyles for a Perfect Looking Bride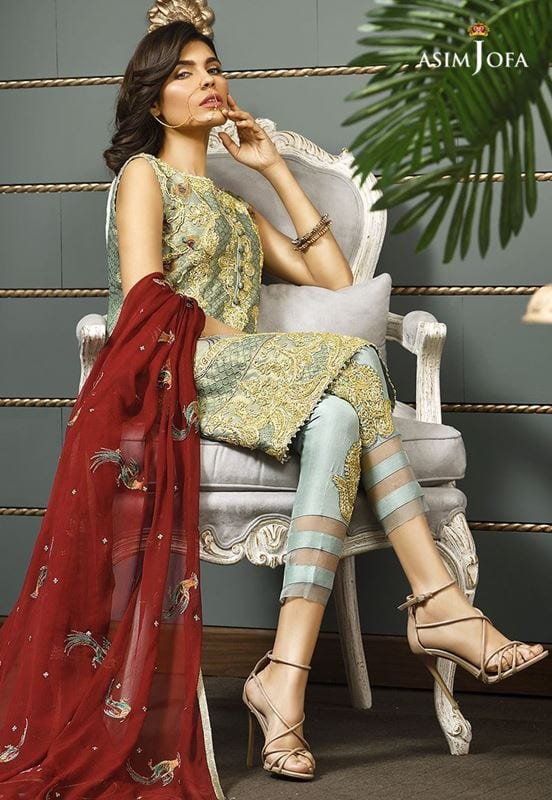 ↓ 21 – Jet Black Party Wear
The jet black charming outfit, which will make all heads turn in any family or friends gathering, has Dori work on it with sequins sprinkled all over it. Black will always make you look smart because of its slimming effect, especially if you go for a shirt with a heavy border.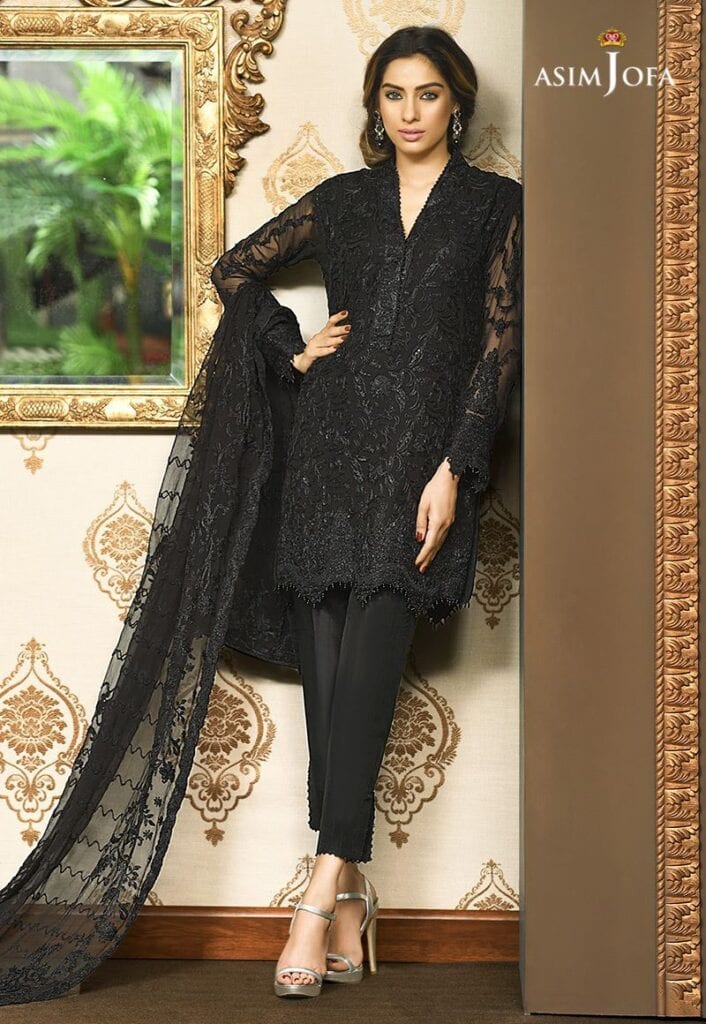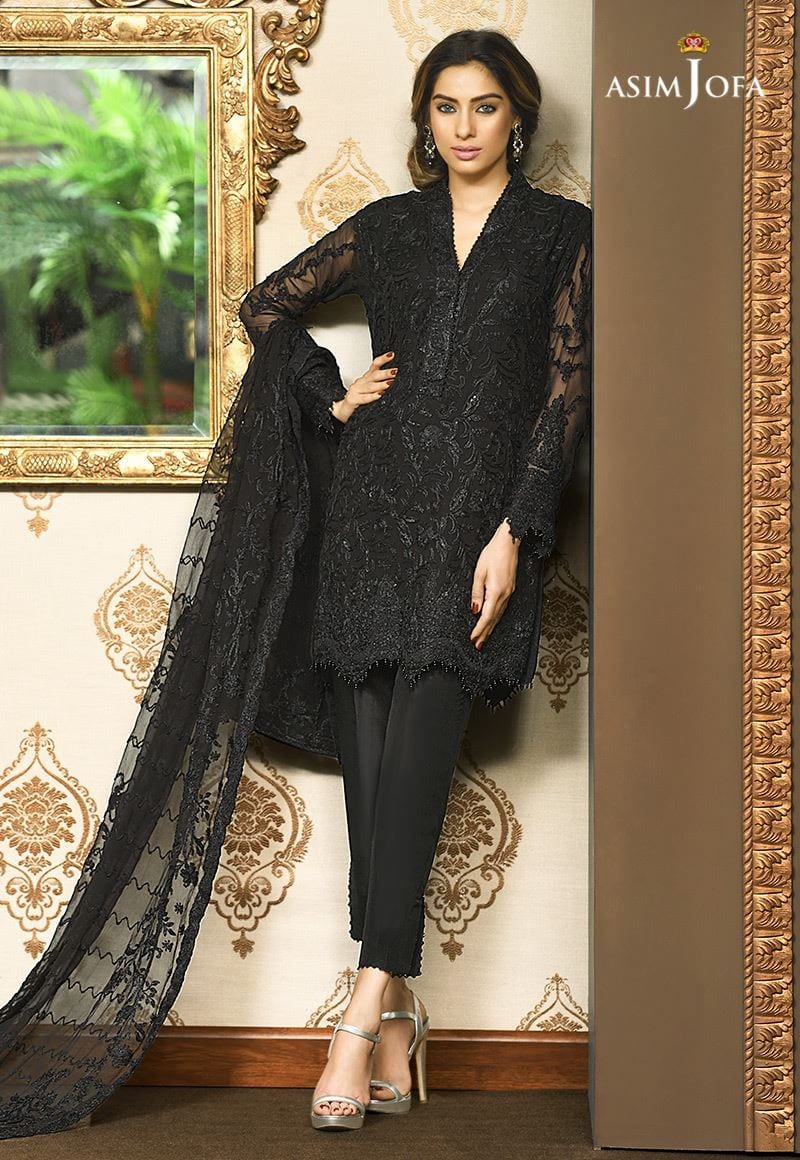 ↓ 20 – Royal Maxi Style Outfit For Parties
A flared royal maxi in silk will make you look super classy at any birthday or university party.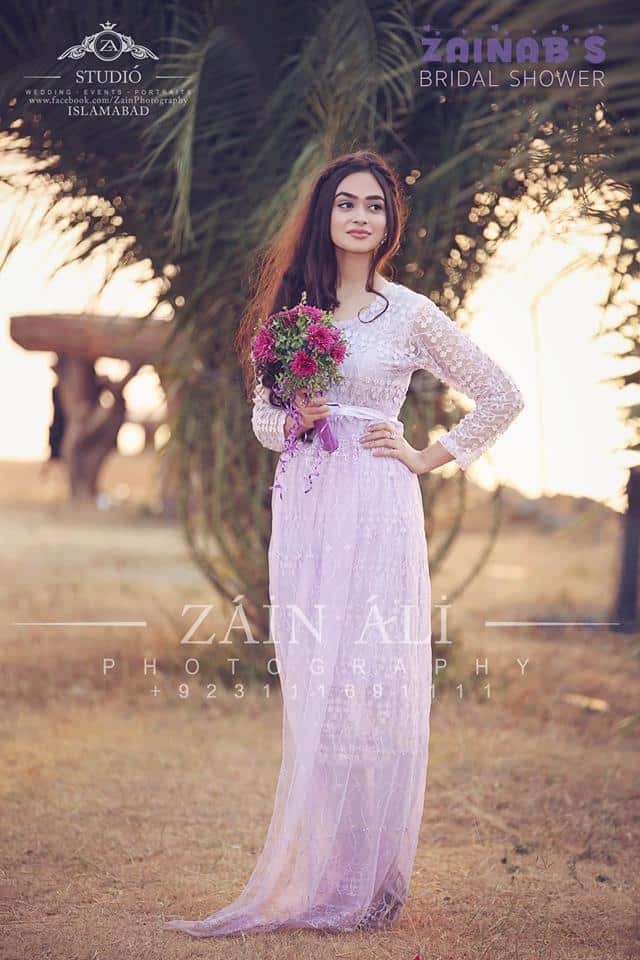 ↓ 19 – Western Attire For Dinner Parties
Pakistani women always keep it modest and less revealing when going for a western look. A simple yet stylish party look can be achieved in Mahira's style by wearing a round neck long dress in burgundy color with a skirt like cut and orange high heel pumps. And if you're a curvy girl, do check out this Curvy Pakistani Girls Fashion Guide.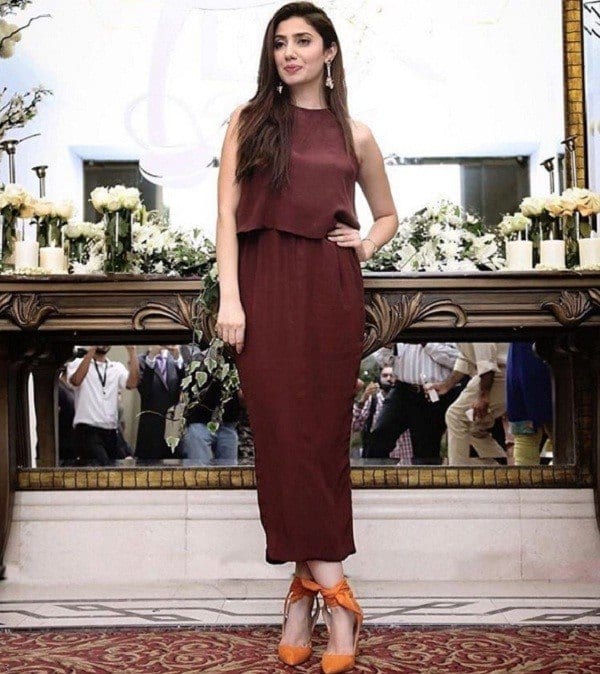 ↓ 18 – Slit Cut Outfit For Parties
Slit cut outfits can be worn in Pakistan with Jamawar straight pants underneath, and dazzling stilettos are a must.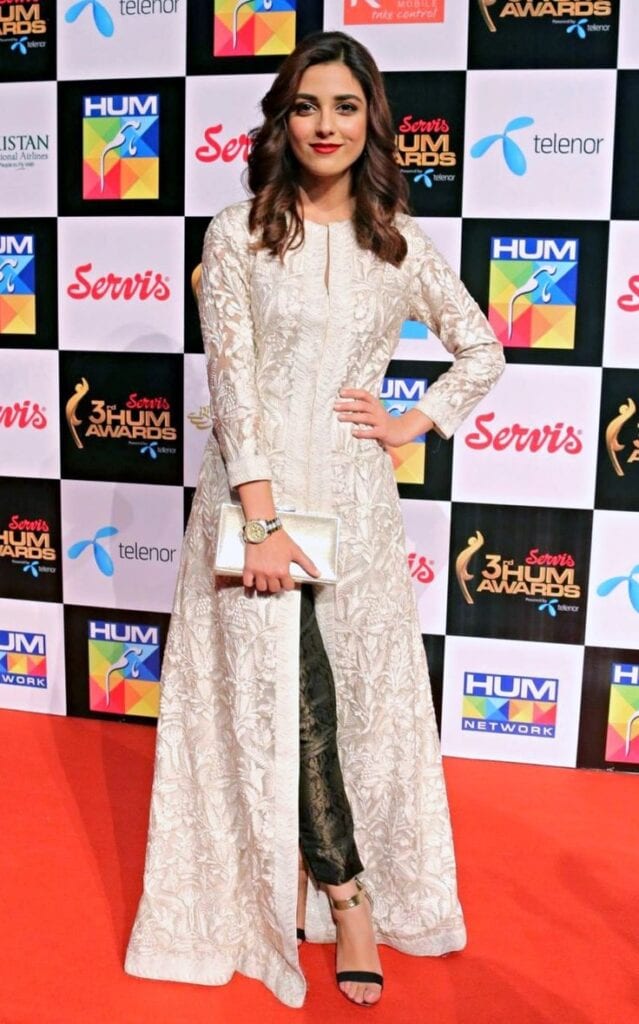 ↓ 17 – How To Wear A Skirt To A Party?
A floral flared skirt with a luxurious fitted black top having a fancy collar is the ultimate option for any young girl in her twenties or even thirties. Here are some more Elegant Outfits for Pakistani Women Over 30.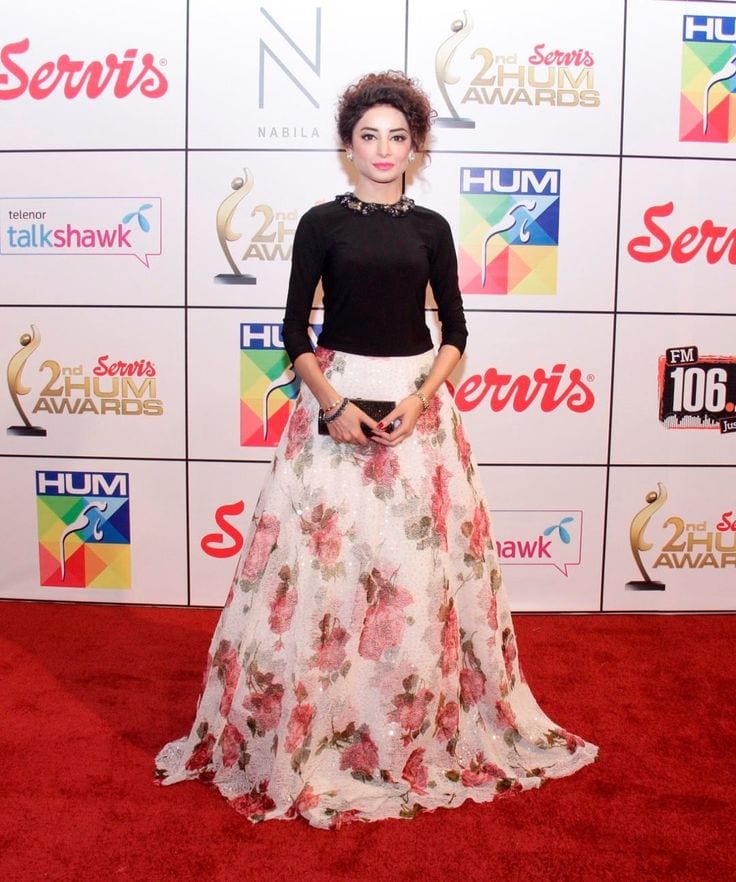 ↓ 16 – Modern Party Attire For Pakistani Teenage Girls
Teenage girls can slay short embroidered dresses in the net or Maysuri material with straight or boot-cut pants in silk, which compliments their young features.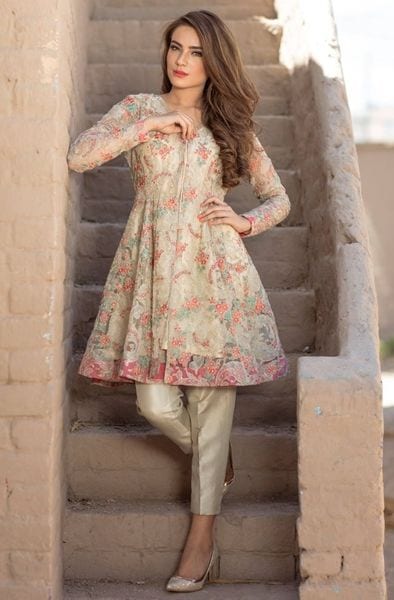 ↓ 15 – Casual Pakistani Attire For Casual Parties
Simple wide-leg pants can be worn with a long check coat over it with cuffed sleeves, a simple shirt underneath and sexy black boots.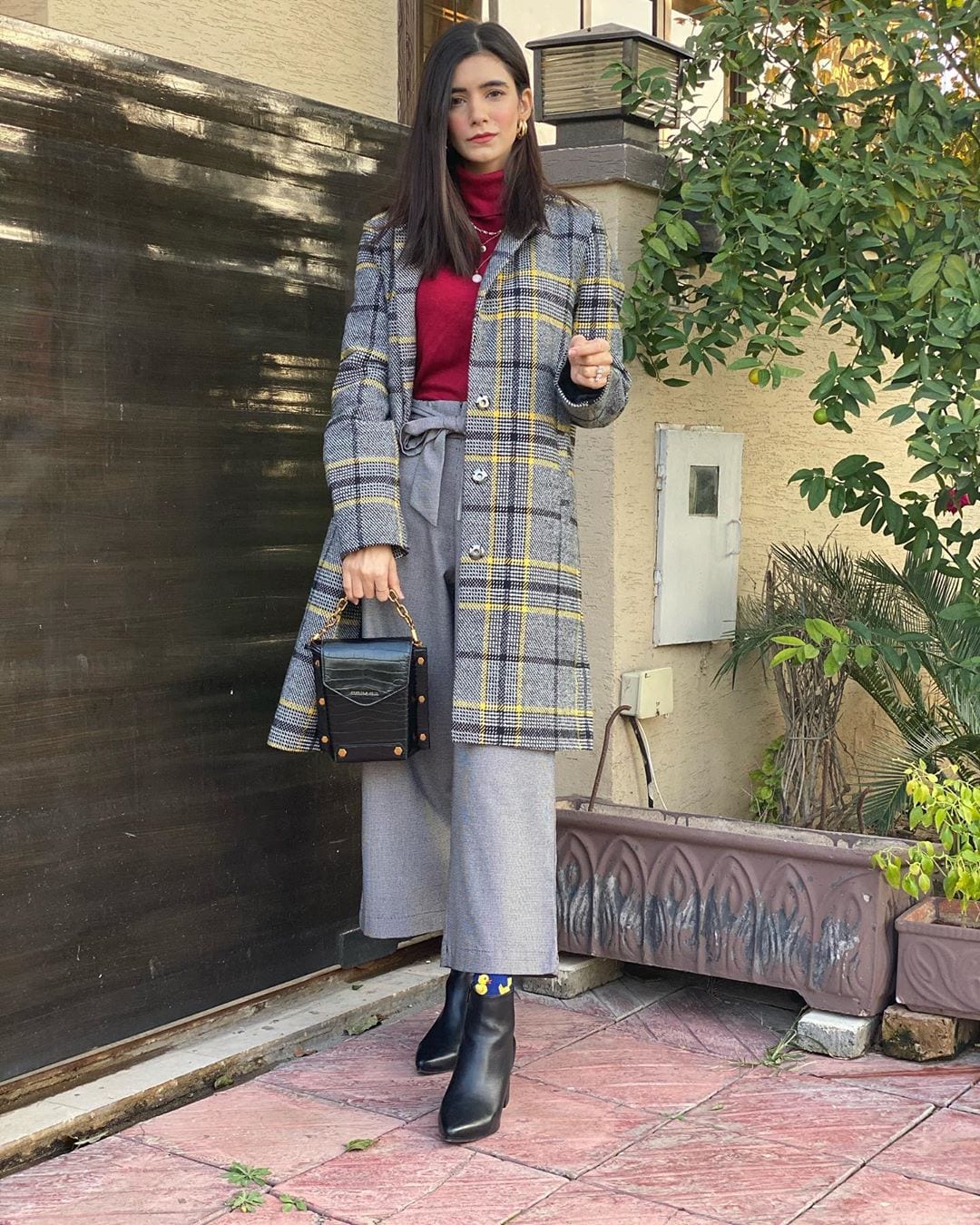 ↓ 14 – Embroidered Jackets For Parties
Embroidered or lacey knee-length jackets look cool since they complete a rather simple outfit and give it an exquisite look. Simple black pants and an embroidered velvet black jacket with gold and black embroidery over it are simply elegant.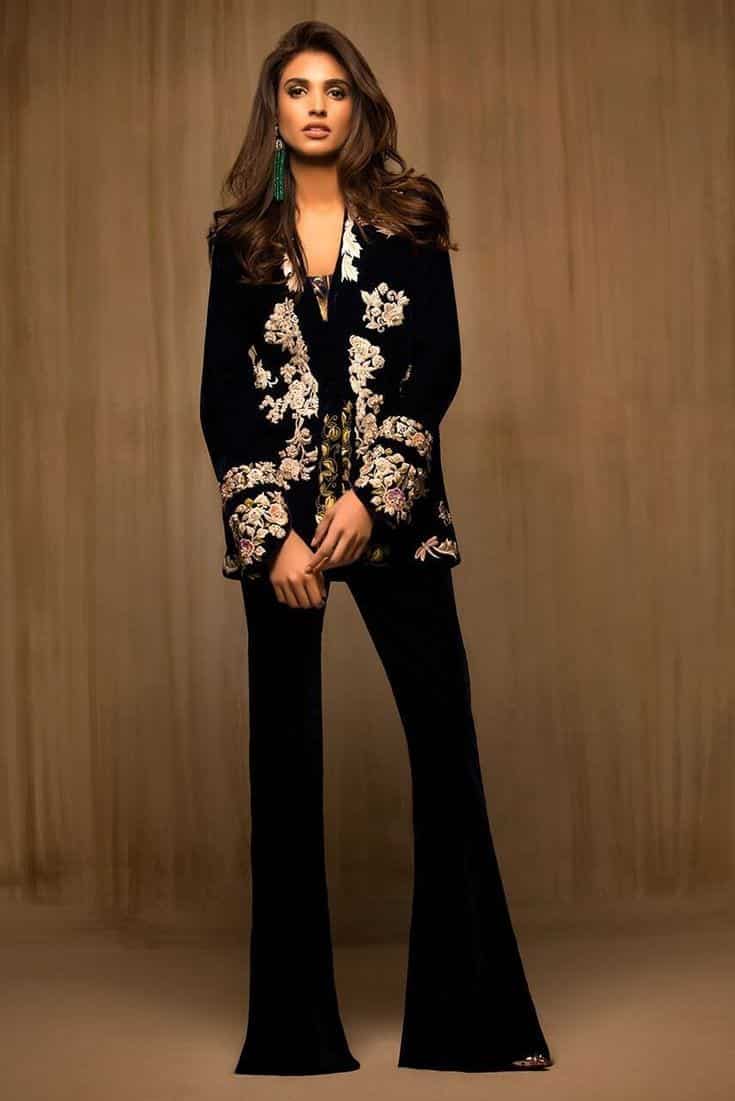 ↓ 13 – What To Wear To A Birthday Party In Pakistan?
Fitted silk short dresses in bright colors can be worn with leggings to one's friend's birthday party with stiletto sandals. A stylish belt around the waist will add elegance to the outfit.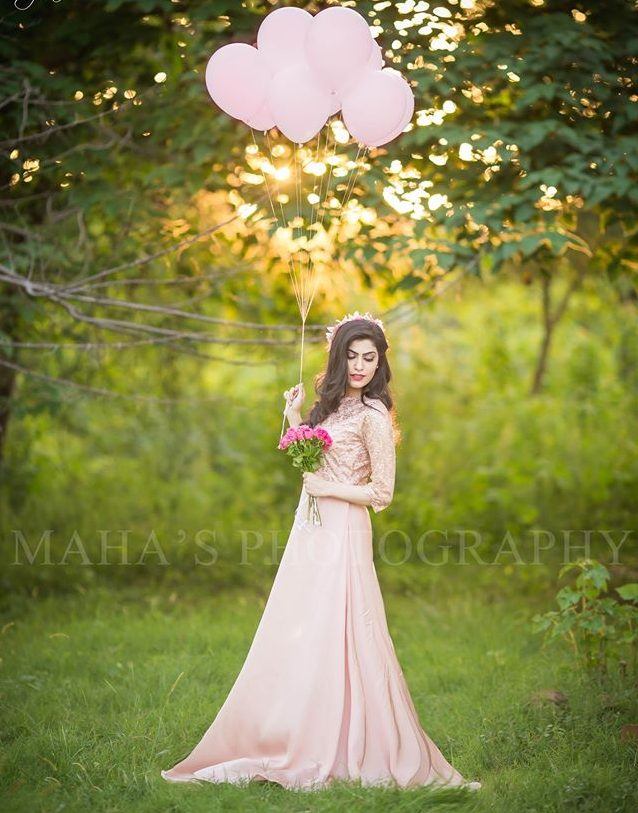 ↓ 12 – Umbrella Frocks For Parties
Umbrella frocks are the most traditional when it comes to Pakistani attire. Wedding parties are perfect occasions to slay in some classy foot-length umbrella frocks with long dupattas. Here are the Best Bridal Shower Outfits For Pakistani Weddings.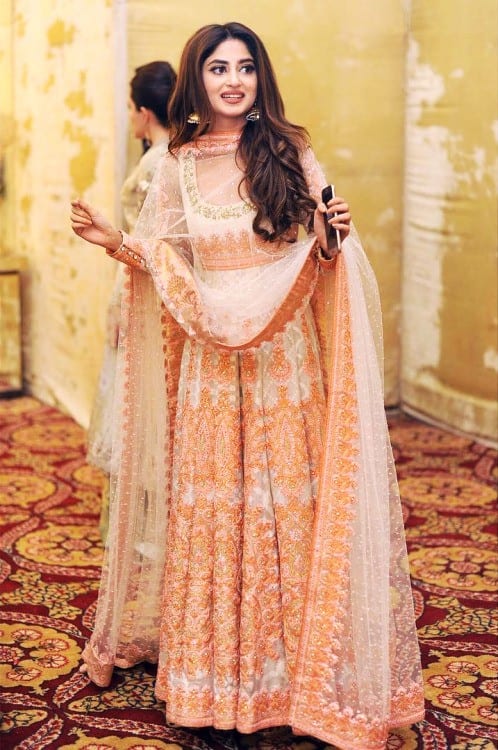 ↓ 11 – What To Wear To An Independence Day Parties?
Independence Day parties are all about dressing up in the flag's color. A short green calendar frock can be worn with white tights or even pants to celebrate this special day, and dangling earrings will beautify your look even more.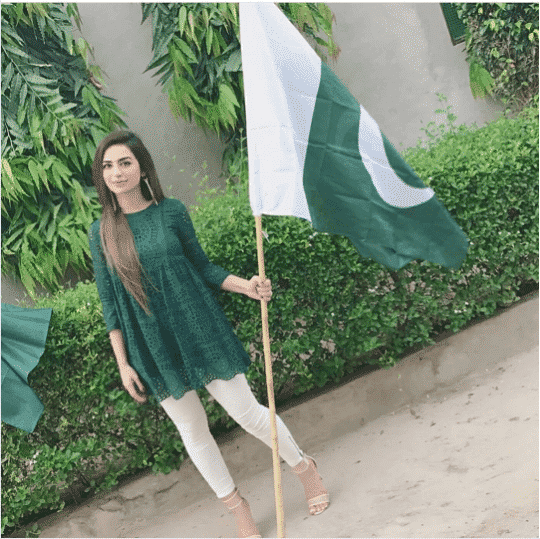 ↓ 10 – Funky Party Outfit For Pakistani Ladies
The women of Pakistan love funky outfits and ethnic jewelry. A multi-colored dress with a floral printed shalwar and stones embellished neckpiece is every Pakistani girl's dream party wear. Don't miss out on these gorgeous outfit ideas from the Best Outfits Of Pakistani Celebrities.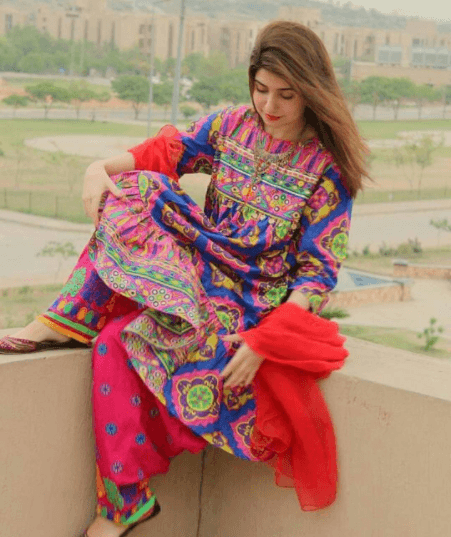 ↓ 9 – Beautiful Eastern Party Wear
A shalwar kameez with Tilla and Gota work on it will make it even more contemporary and special for a dinner gathering.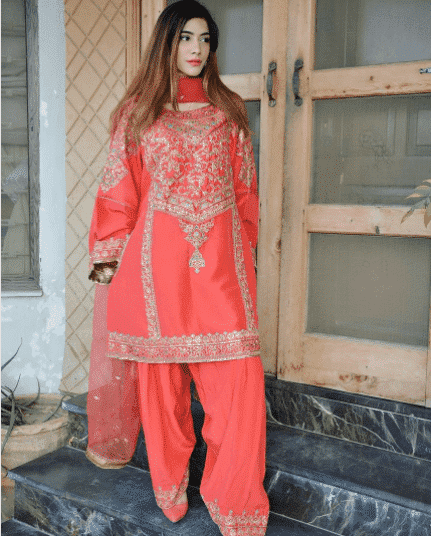 ↓ 8 – Boot-Cut Pants Outfit For Parties
Boot-cut pants with pearl embellishments or embroidery are worn to dinners and birthdays with classy yet straightforward luxury formal tops or dresses in unique cuts. Here are 19 Ways to Wear Bootcut Jeans.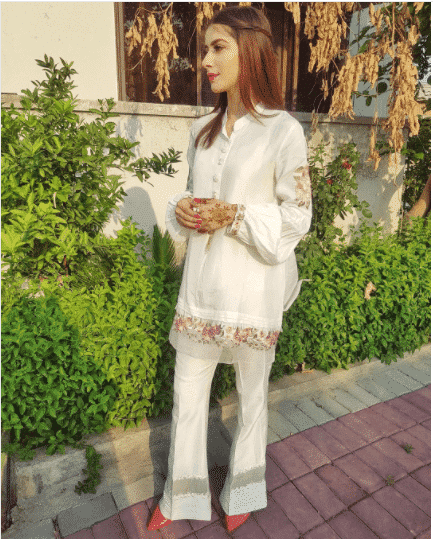 ↓ 7 – Lawn Outfit For Breakfast Parties
Lawn outfits in modern cuts can be worn to a family gathering for breakfast with high heel sandals and embellished chokers. Here are 10 Biggest Summer Fashion Trends For Pakistani Women.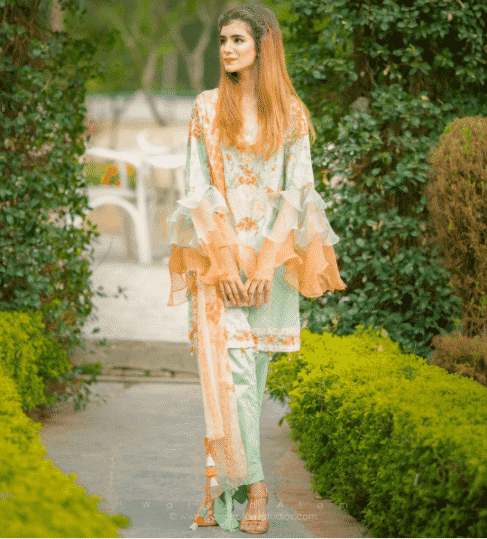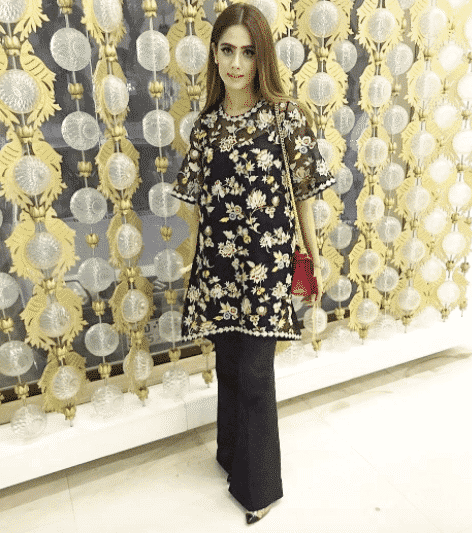 ↓ 6 – Short Dress For Formal Gatherings
A round neck dress with stonework can be worn with beaded pants, and a classy stone embellished choker, making it a perfect attire for family dinners.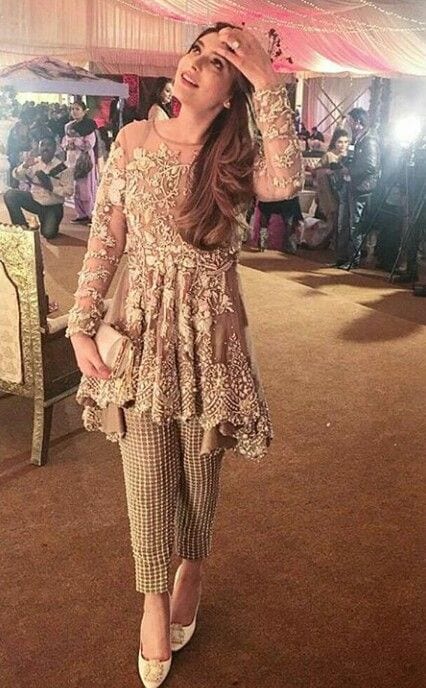 ↓ 5 – Party Outfits For Skinny Pakistanis
Skinny girls can slay long pleated frocks with churidars or even straight pants. The frocks can be embellished with lace and sequins work. Do check out these 20 Classy Outfits for Pakistani Girls with Short Height.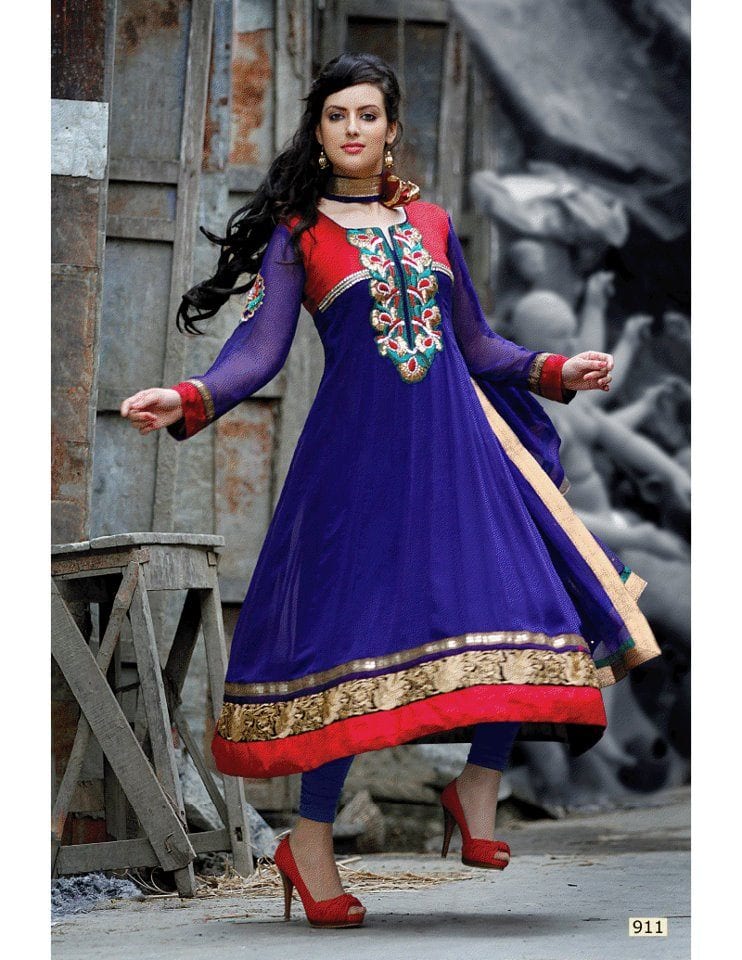 ↓ 4 – Peplum Frock Outfit For Day Time Parties
Peplum frocks are loved by every young Pakistani girl due to their flared, modest and yet modern look. These can be accessorized with classy long tassel earrings. You can wear them with tights, straight pants and even with shalwars, for more ideas, here are 17 ways to Wear Peplum Tops in Summers.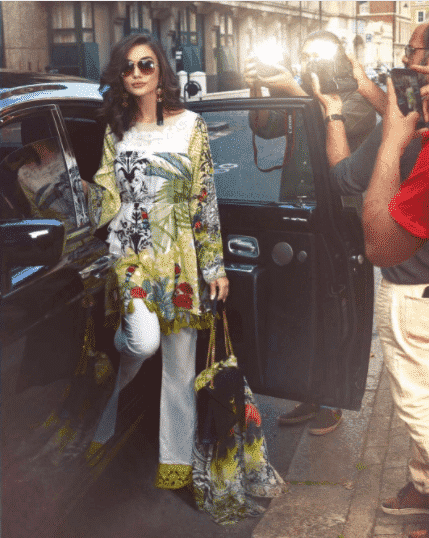 ↓ 3 – How To Slay Gharara Pants At Parties?
Jamawar gharara pants with fancy and stone embellished kameez in pastel shades are trending when it comes to luxury party wear.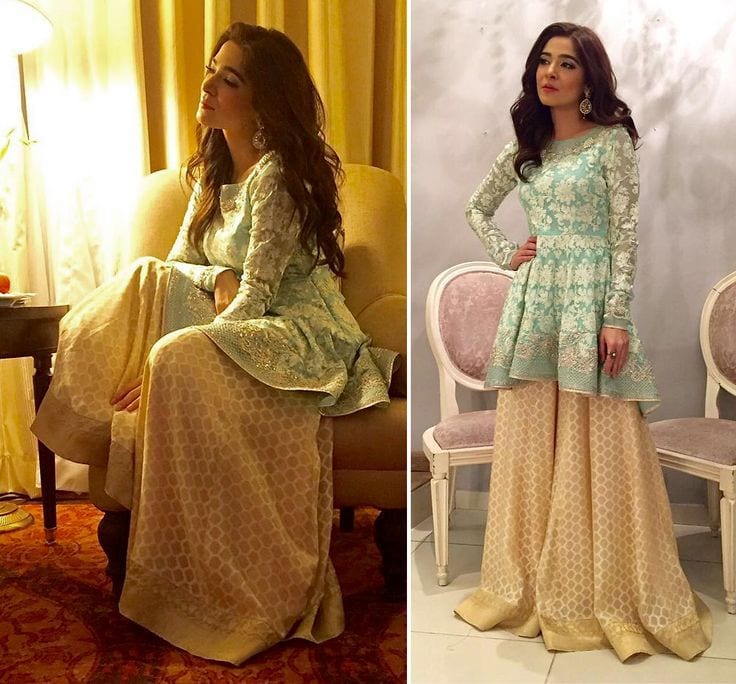 ↓ 2 – Farewell Party Look
A black chiffon saree with an embellished blouse is your ultimate choice for your farewell attire. Have a look at Most Elegant Saree Designs with Saree Wearing Tips and Ideas.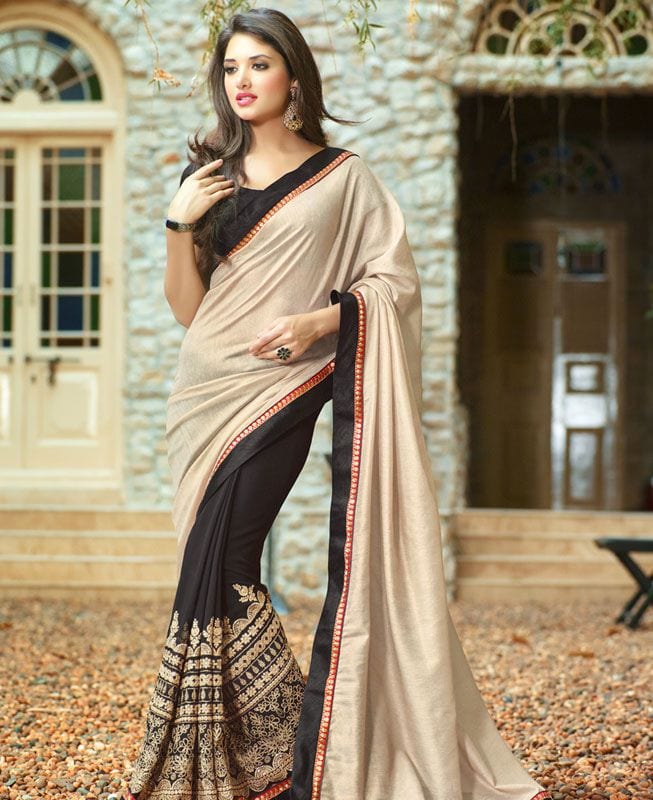 ↓ 1 – Party Makeup Tips For Pakistani Women
Glam up your eye makeup with glittery eye shadows and a sharp winged eyeliner. Also, don't miss on a matte lip shade.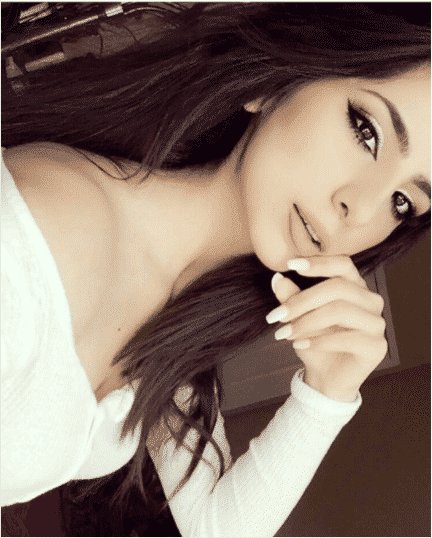 Don't hesitate to share your favorite party attire in the comments section.