Pakistan street style fashion- Street style in Pakistan is at its peak these days. Nowadays, youth in Pakistan is developing their interest in clothes and personal styling. Style defines an individual's taste in clothing choice. Style's focus and orientation is on the self and expresses the entire look. Street style is usually confused with studio fashion, whereas it has emerged grassroots.
Street style is mostly seen in urban areas. Pakistani street style is generally associated with youth, but even adults are now seen following these fashion trends. So all the girls who are tired of wearing the mainstream outfits off an on and want to try something new then its high time to get inspiration from the latest Pakistani street style fashion. Following images shows some stunning street style adopted by girls and in particular, the beautiful Pakistani celebrities.
What are the Latest Pakistani Street Style Trends
Hello Pakistani ladies, here we have a few do's and don't's for you if you are trying to get to know street style better.
For Pakistan's Street style don't wear clothes that are too exposing.
Kurta trouser can be considered an all-time favorite outfit in Pakistan. It can suit any location.
Jeans and tops with stole in the neck is an ideal outfit for young girls.
If you are not comfortable in heels then go with pumps or sandals in case you are wearing Eastern; otherwise, seekers will suit you best.
Go easy on makeup and hairdo as it's street style, not a party.
Avoid heavily embroidered and embellished outfits.
Choose a breathable fabric in summer and cozy enough in winters.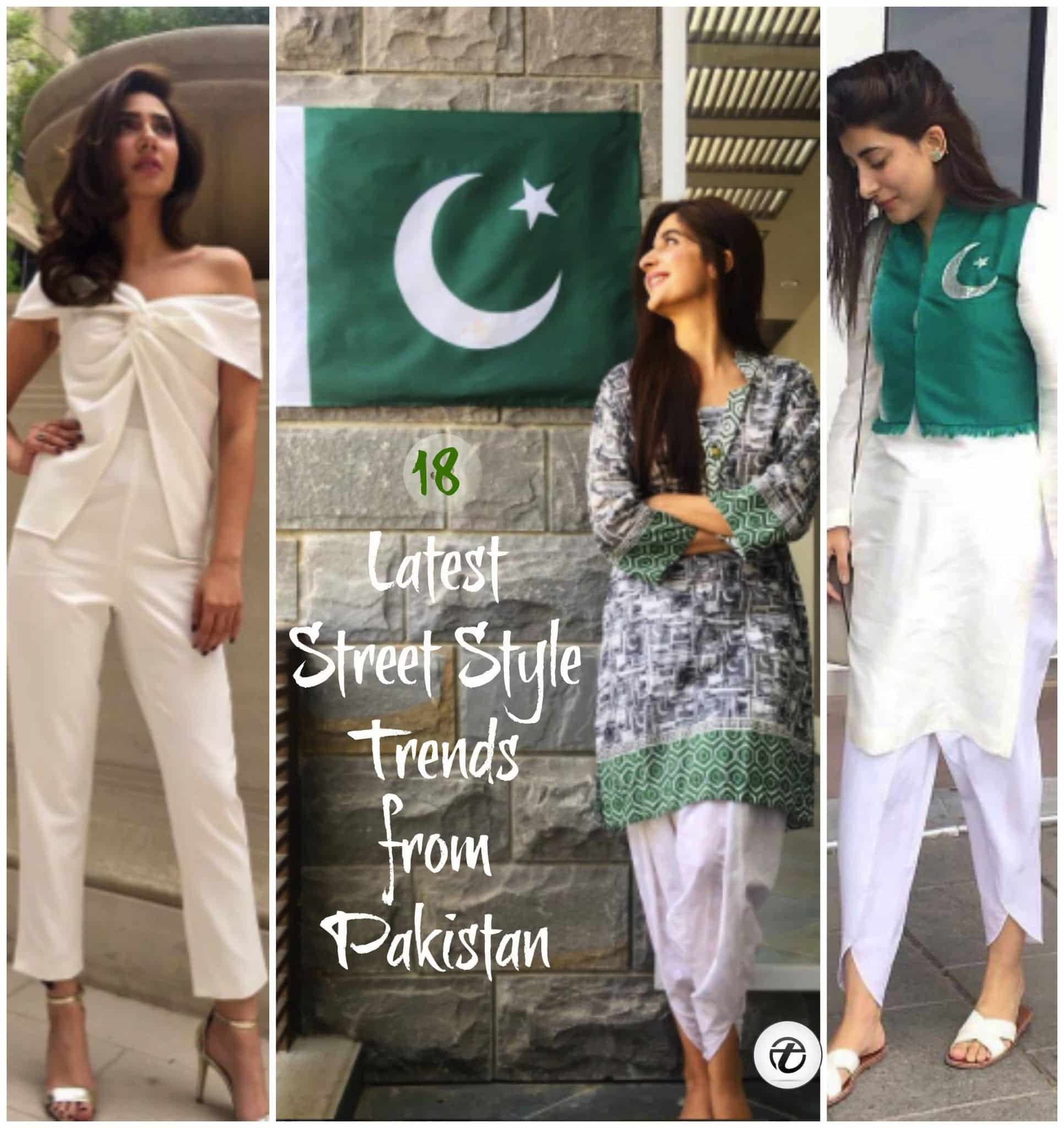 Before moving directly on to that, I would like to give you essential tips that you must keep in mind about this.
↓ 30 – Tips And Ideas For  Street Style Fashion 
1. How about wearing an animal print?
Update a classic outfit with a black bag.
2. Jacket frenzy?
Add a yellow jacket to your wardrobe. It complements all the colors.
3. What to Wear With Skinny Jeans?
Take that pair of super-tight skinny jeans that you've got and worn it with a long, breezy blouse and heels.
4. Belt combo?
Wear a matching leather bag with jeans and a top. It will go well with the belt.
5. What is the Perfect night look?
Wear a blazer over a belted dress.
6. Shoes?
Embellished flats or comfortable low heel shoes are great for normal day wear.
Fashion and style can change your personality. It can improve your look and make you look classy. Updating yourself with the latest trends is a good healthy diet for fashion. Fashion trends are incomplete without accessories.
Select the best for yourself. Accessories such as glasses, bags, belts, shoes, brooches, hats, jewelry pieces, etc. Those who love to get funkier then try wearing other outfits with stylish multi rings combo that gives a fresh look.
Hope these instructions and ideas can help you chose your street style and can slightly improve your fashion sense.
Here are some Images of  Pakistan Street Style Fashion Trending These days
↓ 29 – Misconceptions About Street Style Fashion
Let's clear the air first. In Pakistan, there was no real concept or understanding of street style until a few years back. People considered all branded and fancy clothes as street style fashion. It is not actually. Street style fashion is clear from its name. It's something that you can wear on the streets and stay comfortable in. In youth, it's prevalent. They create new styles that are not very common. In simple it's a self-created style which is totally in your comfort zone. In Pakistan, if you search street style anywhere, I bet you'll get to see a list of fancy designer wear. Get over it you won't see it on ramps but your streets.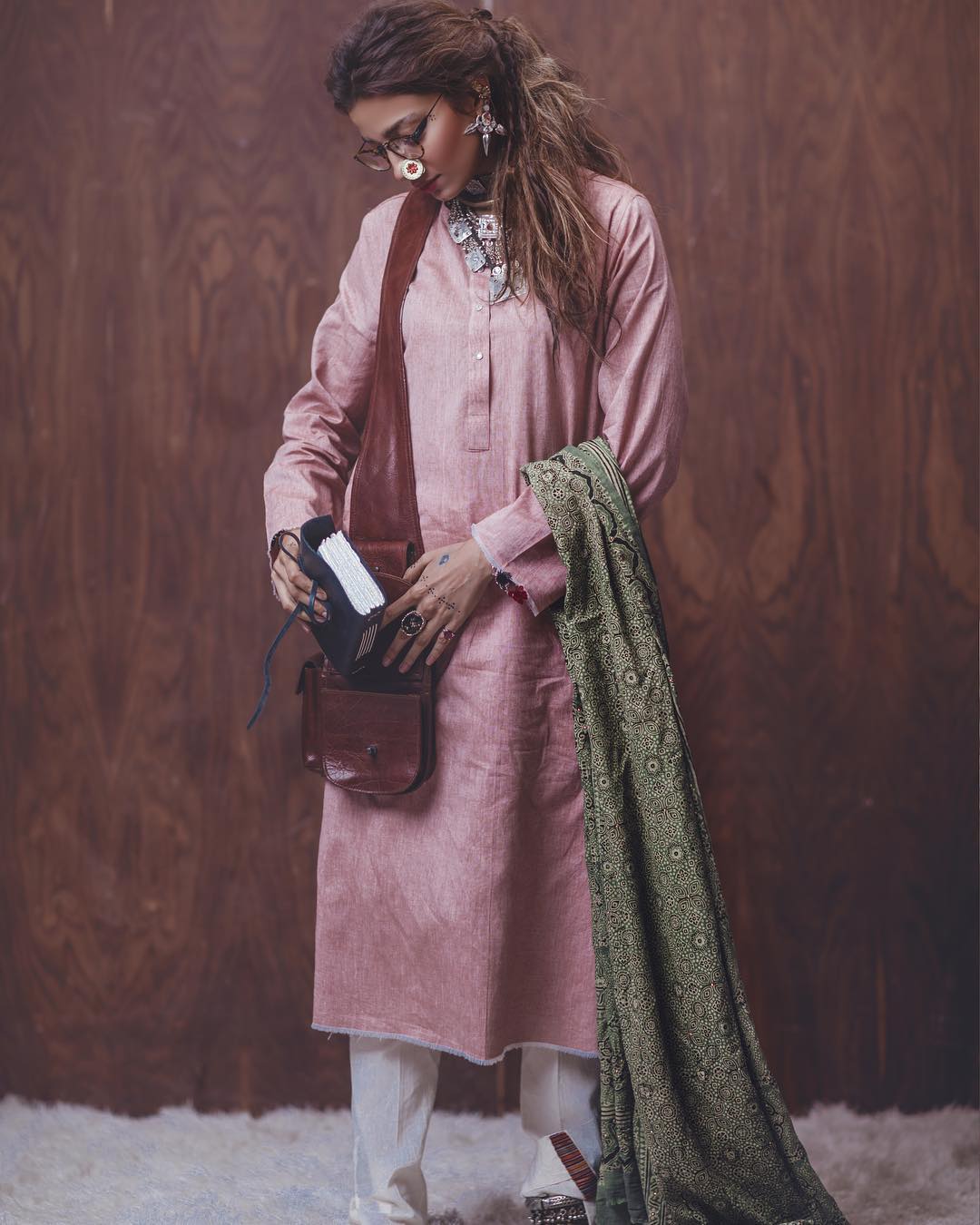 ↓ 28 – Street Style Fashion Ideas For Plus Size Women
Picking up the best street style outfit can be a little challenging. But there is nothing that you have to worry about. You can go for jeans and kurtas or even tops. In case you are not comfortable with them and feel like you are too exposed we recommend you wear Capri /straight pant with a loose short kurta that everyone's wearing these days.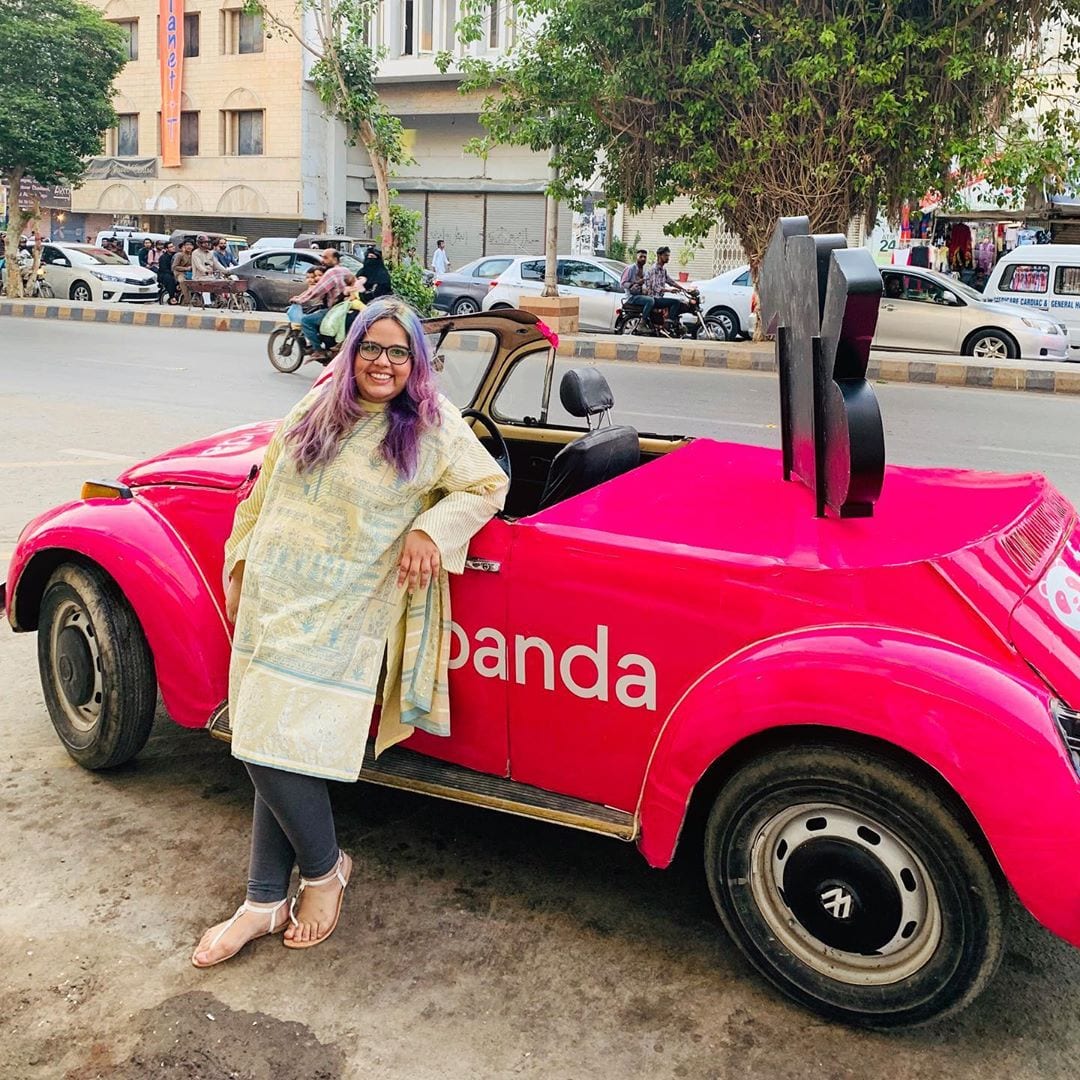 ↓ 27 – Wise Street Style Picks According To Your Age
Age does matter, doesn't it? It's not that you give up on styling but wear what suits you the best. For young girls, there are many options like pants, tees, crop tops, floral gowns, rompers, dungarees even Kurta and Kameez shalwar. But we think women do not like these outfits once they cross 40's, some might also like them. For those who don't we recommend you wear kameez Shalwar, nowadays brands offer really good prints. Kameez shalwar will help you maintain dignity and grace even on the busiest street.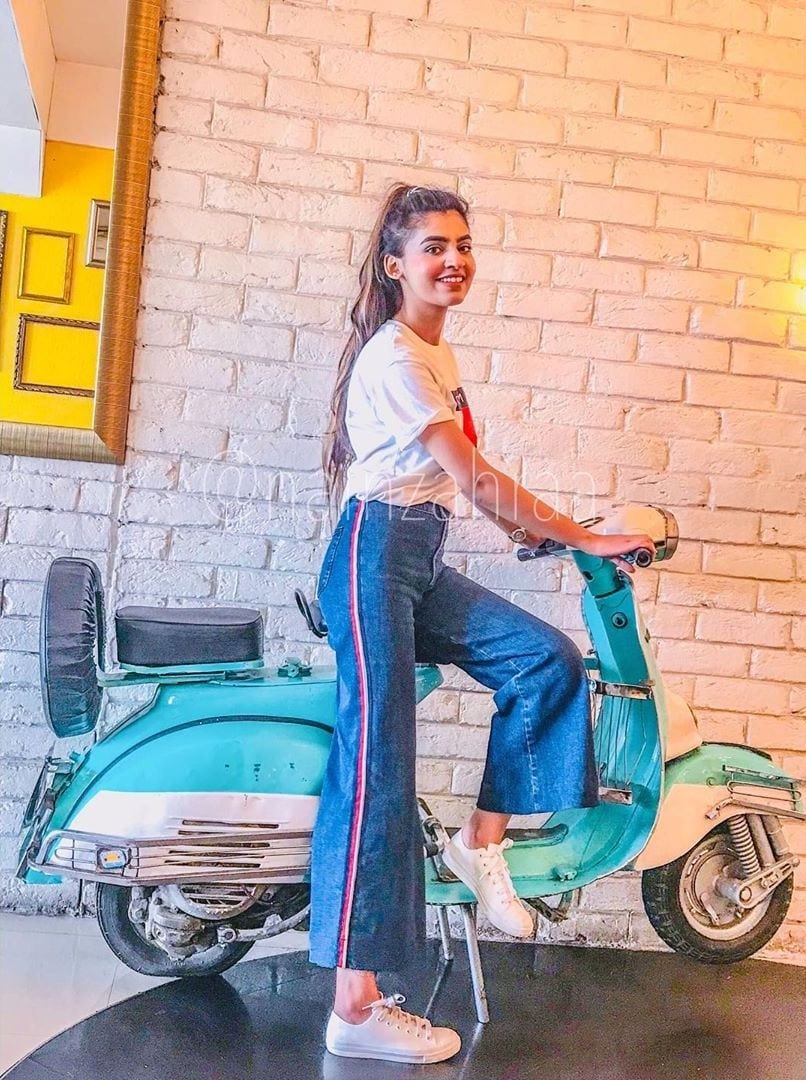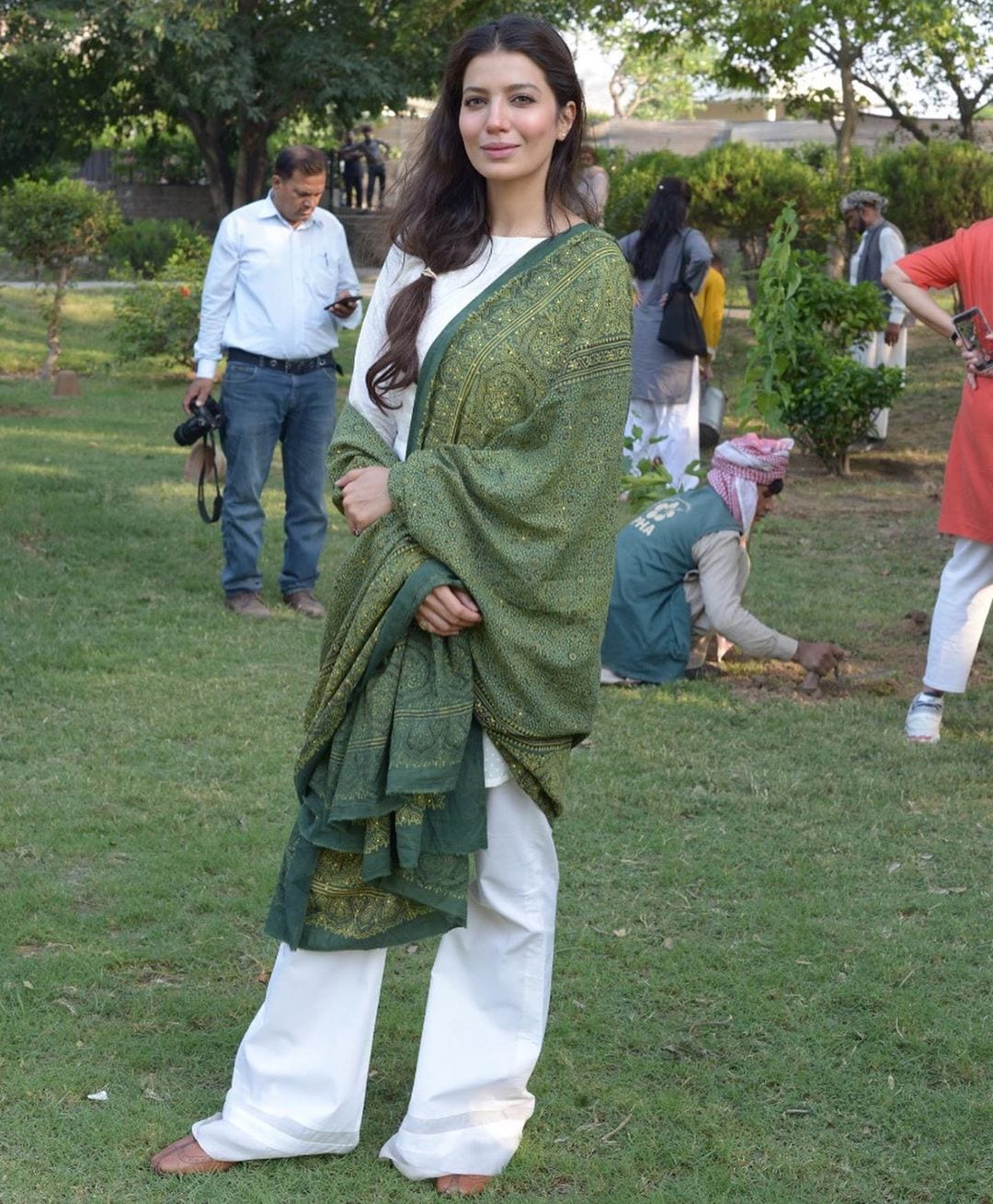 ↓ 26 – Short Height Pakistani Girls Street Style
If you are short, we recommend you go with a two-piece outfit like pants and tops rather than wearing one piece. Try to add a belt and heels to your outfit to look taller.
Here are 20 Classy Outfits for Pakistani Girls with Short Height.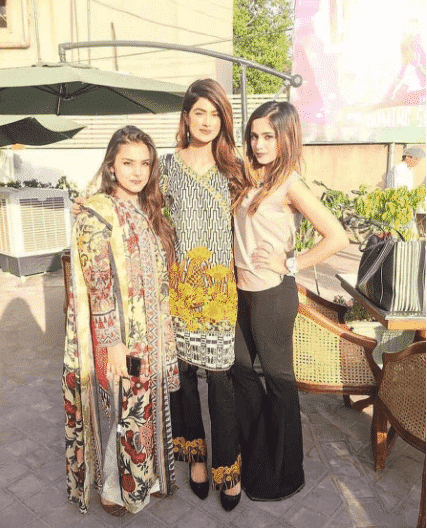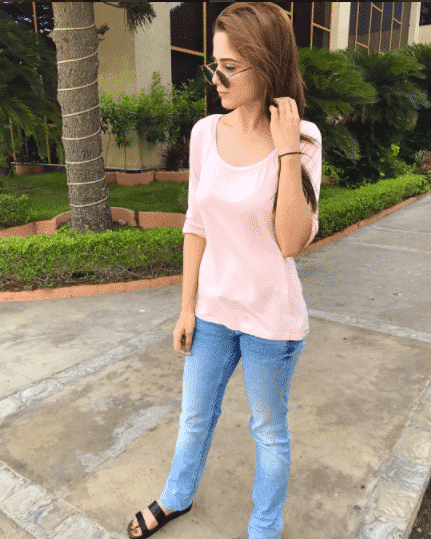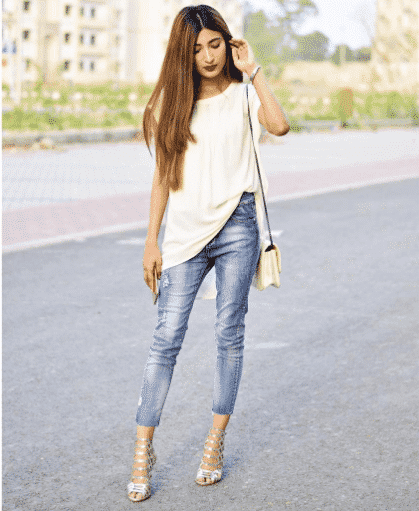 ↓ 25 – Designer Lawn Outfits
Talking about designer lawns, and taking them to the streets is alright. Make sure you go with decent prints. Stich them in latest trending style and rock wherever you go.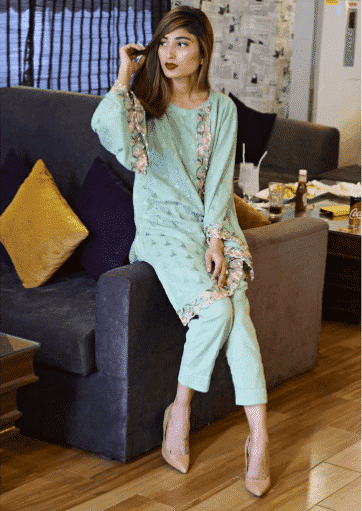 ↓ 24 – For A Bussiness Trip Abroad
Dress up your best and don't forget about your cultural norms even when you go abroad. It's evident that on foreign trips you have to maintain a balance between Pakistani culture and that specific country's culture. Here's something that you might like?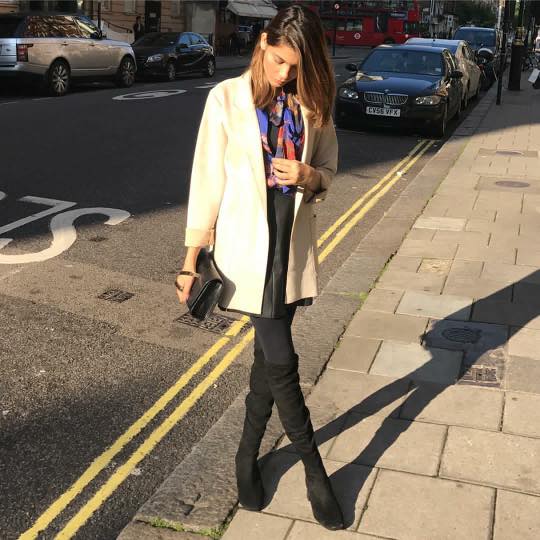 ↓ 23 – Casual Street Style fashion
Street style is all about casual outfits that you stay comfortable in. Doesn't matter what city or street you are headed too. Nowadays girls usually like wearing bold tees or tops with pants. Try to pin up your hair, or tie them in a pony, especially in summers. Afterall you don't want frizzy hair.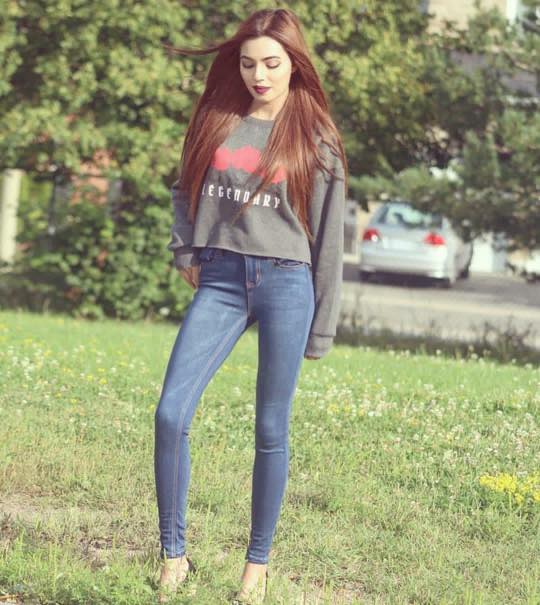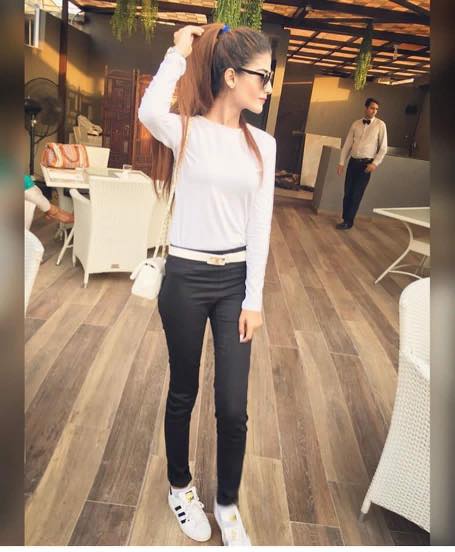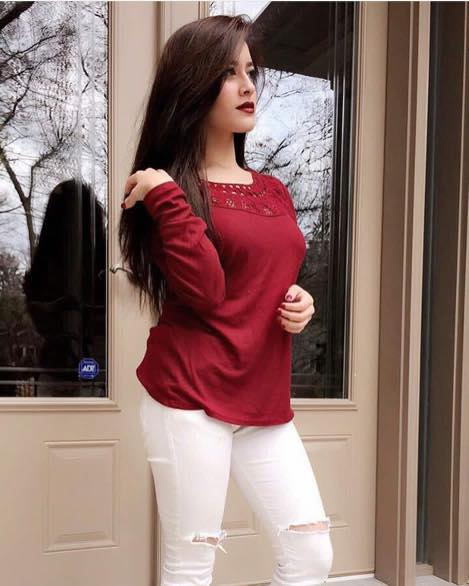 ↓ 22 – Rompers And Dungarees For Young Girls
Girls, rompers, and dungarees can be an adorable and trendy addition to your wardrobe. You can wear them in winter with a high neck and in summers with a tee. Pick up your favorite pair of footwear, of course not too fancy, and you are good to go.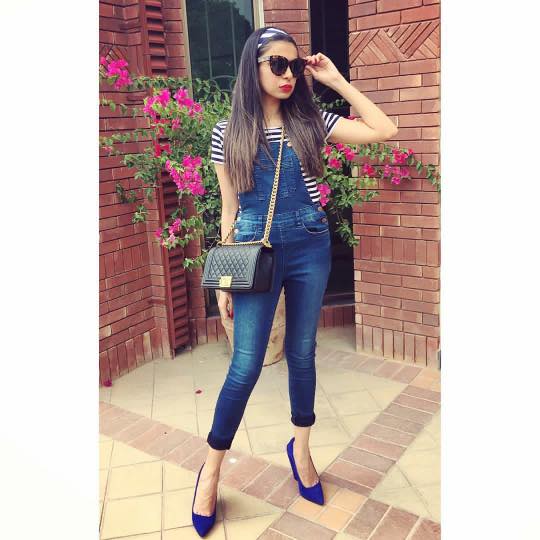 ↓ 21 – Pakistani Bloggers Street Style
Scroll below to get some street style inspiration from Pakistan's favorite bloggers.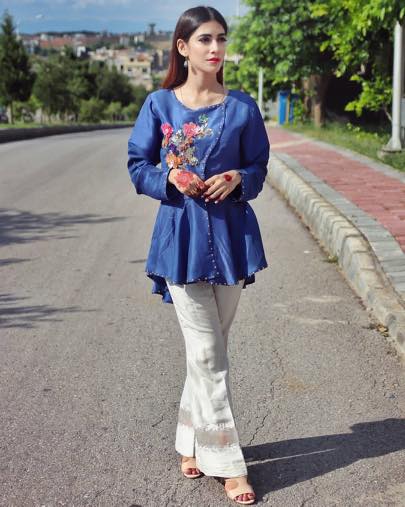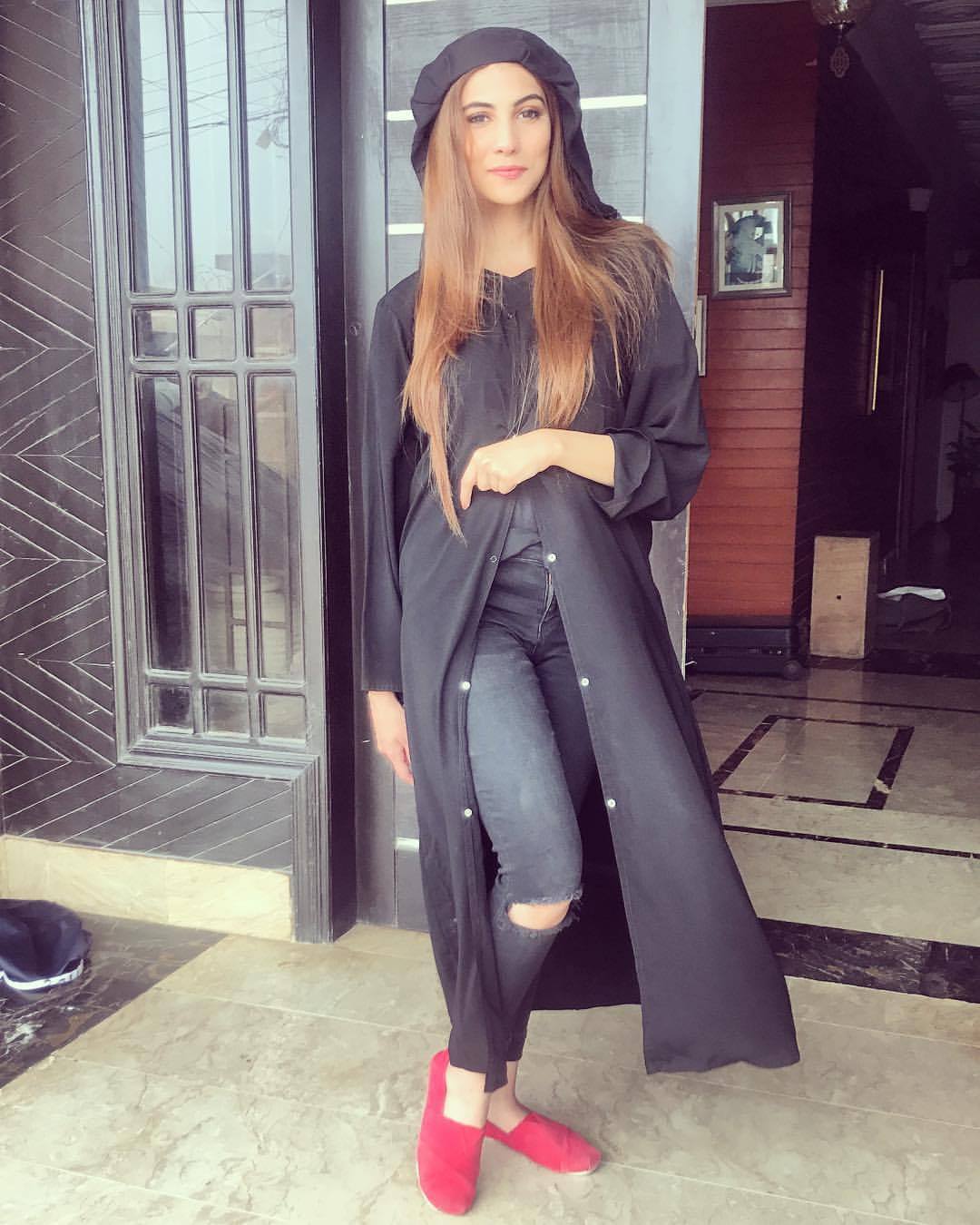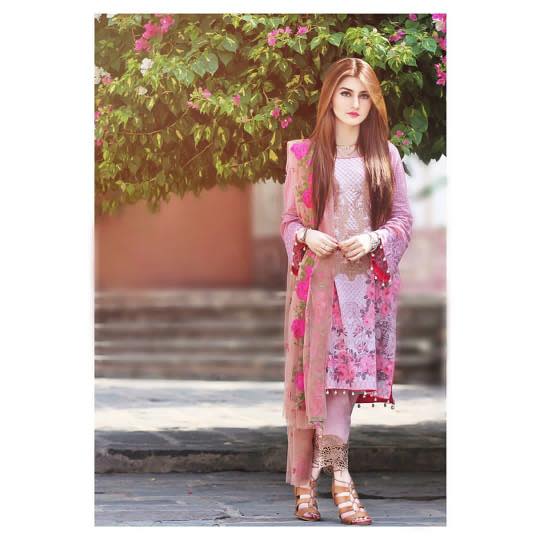 ↓ 20 – Street Style Fashion For Winter In Pakistan
Dressing up in winter is hard, of course. You have to style up with the help of so many layers. We recommend you go with your favorite pair of jeans along with a sweater or sweatshirt and throw over your denim jacket or shearling coat. Get your feet in trendiest Adidas sneakers or a fresh pair of joggers. Warm and pleasing enough to eyes.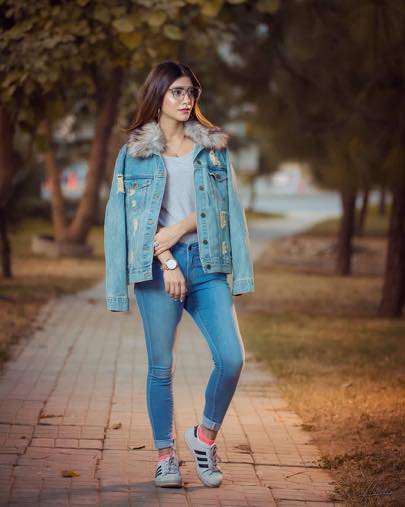 ↓ 19 – For Cute Girl Vibes
If you are one of the cute girl instead of the hot one, then here are a few outfits that you can try on for hitting the streets.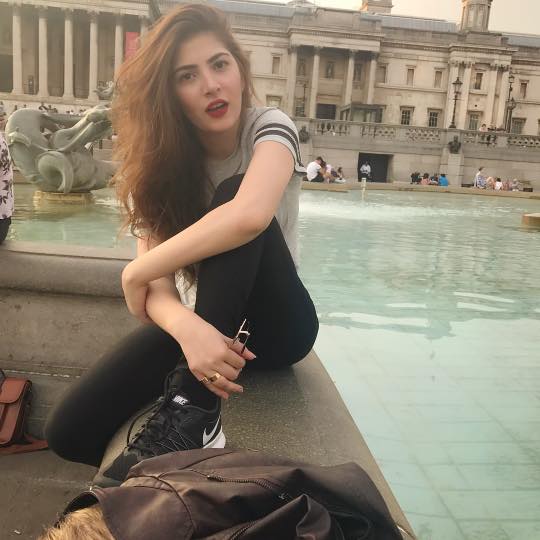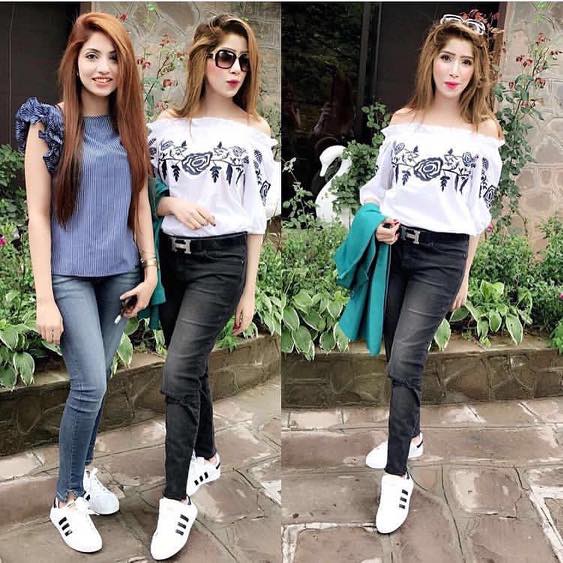 ↓ 18 – Western Wear For Pakistani Girls
Enough with the Eastern wear? Are they too difficult to carry? Take a break and try out western wear. A matching black pant and a graphic tee with black footwear and shades. *whistles* you'll look so hot, trust us.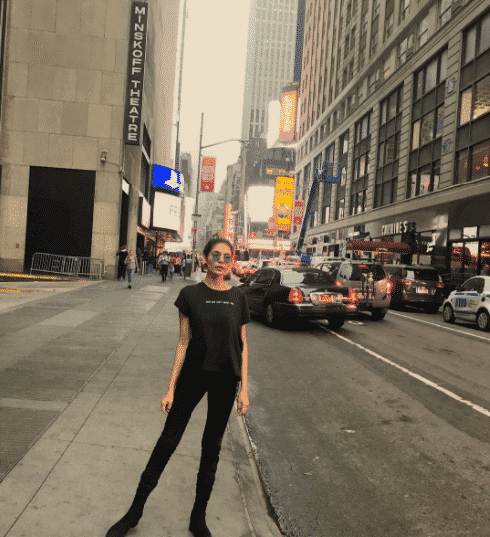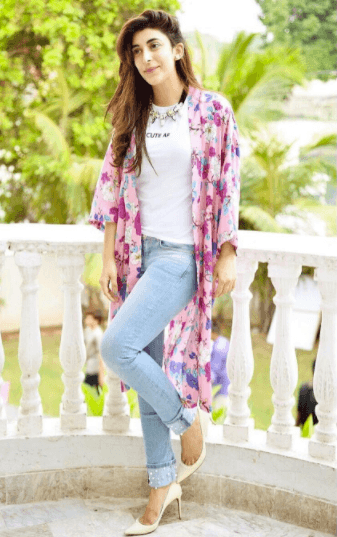 ↓ 17 – Truly Patriotic Pakistani Street Style
Independence day is ahead, here ade a few outfit inspirations that won't disappoint you at all.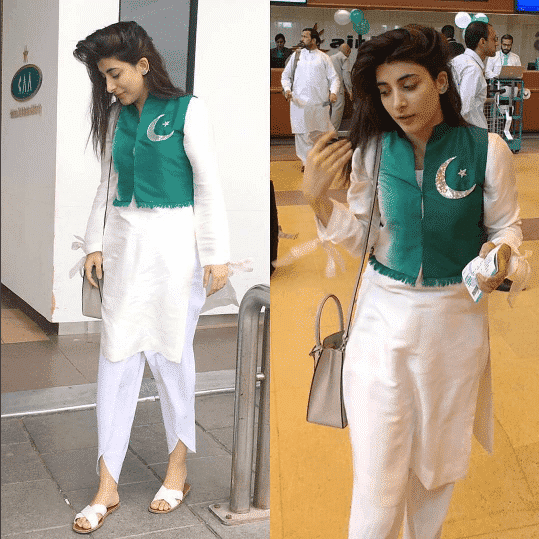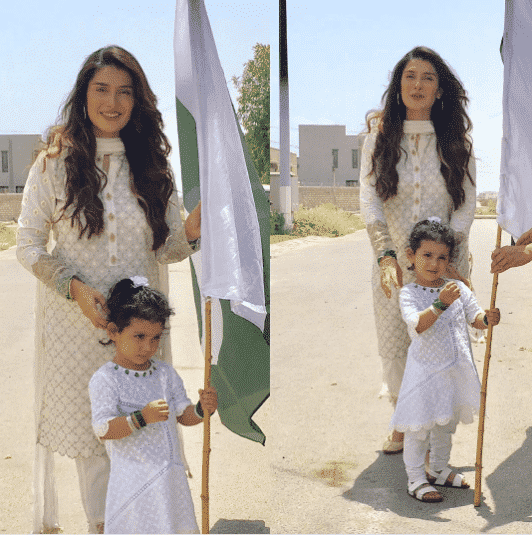 ↓ 16 – Hottest Street Style Diva
Ayesha Omer never let us down when it comes to fashion. Walk with confidence no matter what you are wearing, just like her.
Do have a look at these 30 Trending Party Outfits for Pakistani Girls.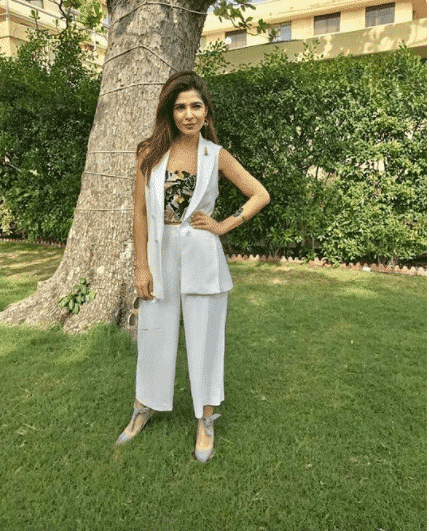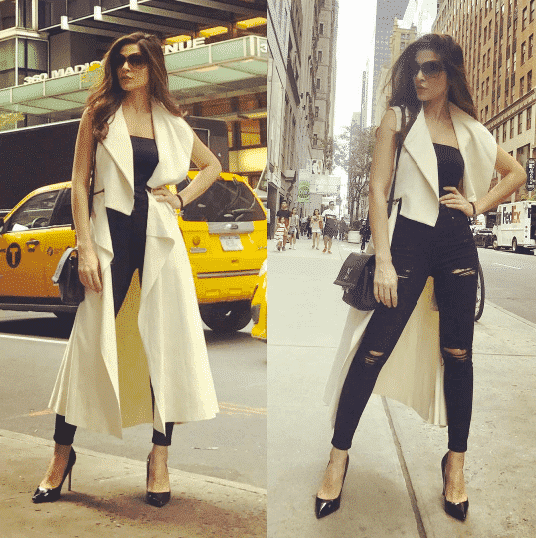 ↓ 15 – Effortlessly Cool Outfits
Gorgeous street style fashion with black boots and black jeans. Red check shirt pulls off the entire look.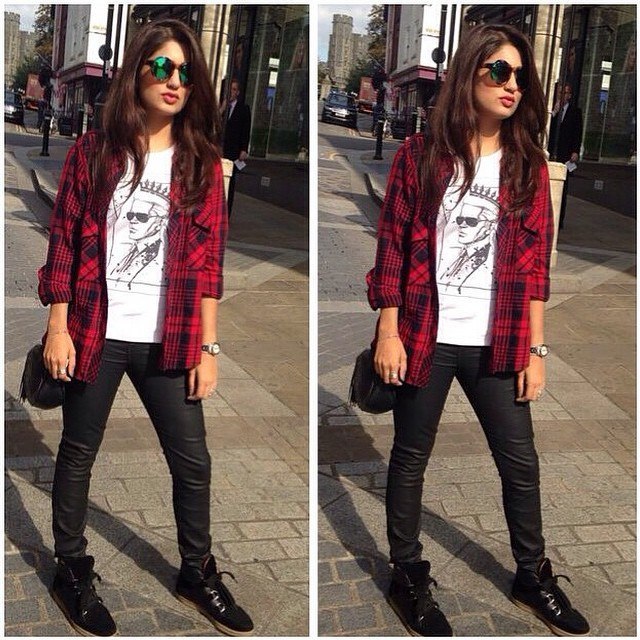 ↓ 14 – Floral Beauties
This young girl knows how to dress up for an evening party. A black and white floral printed long dress with crystal-embellished heels and a black clutch.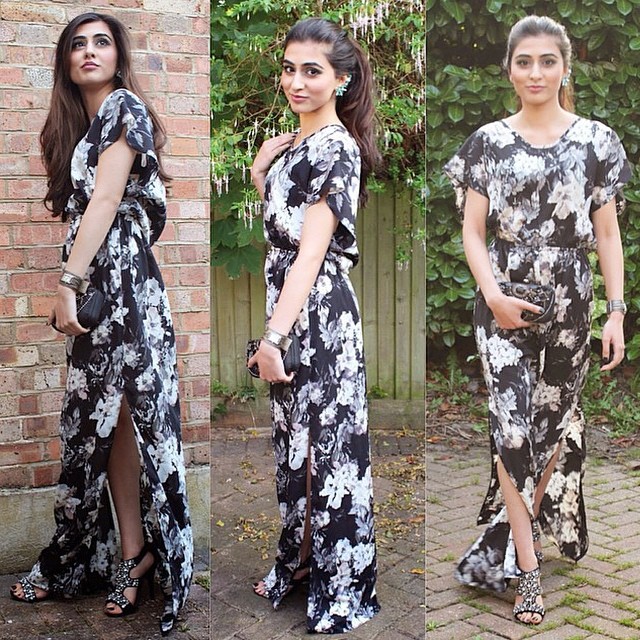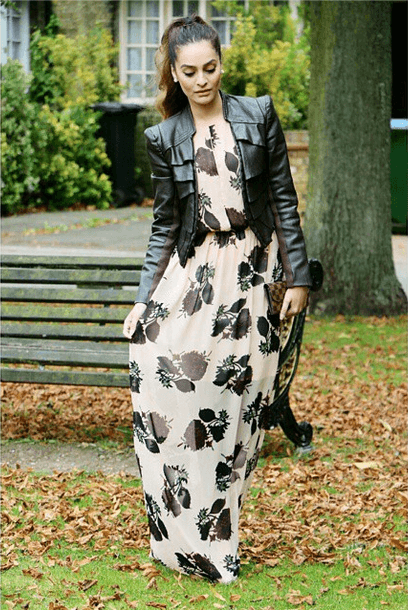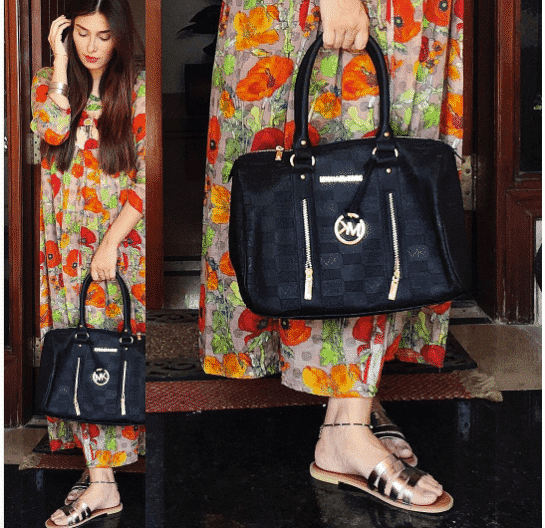 ↓ 13 – Hot Casual Street Style For Pakistani Girls
For someone different add a cardigan or your outfit or wear a jumpsuit.  You will look absolutely stunning.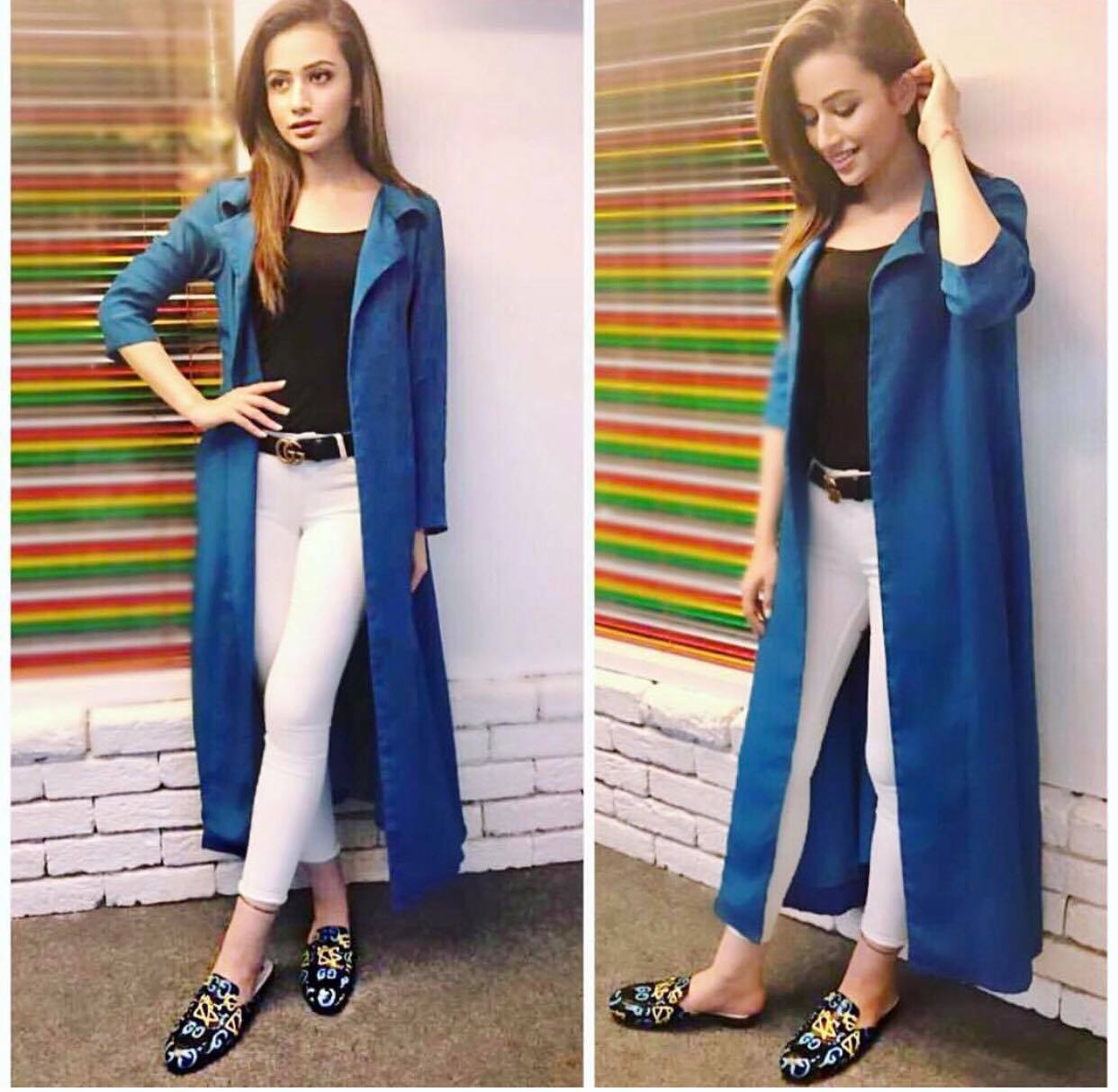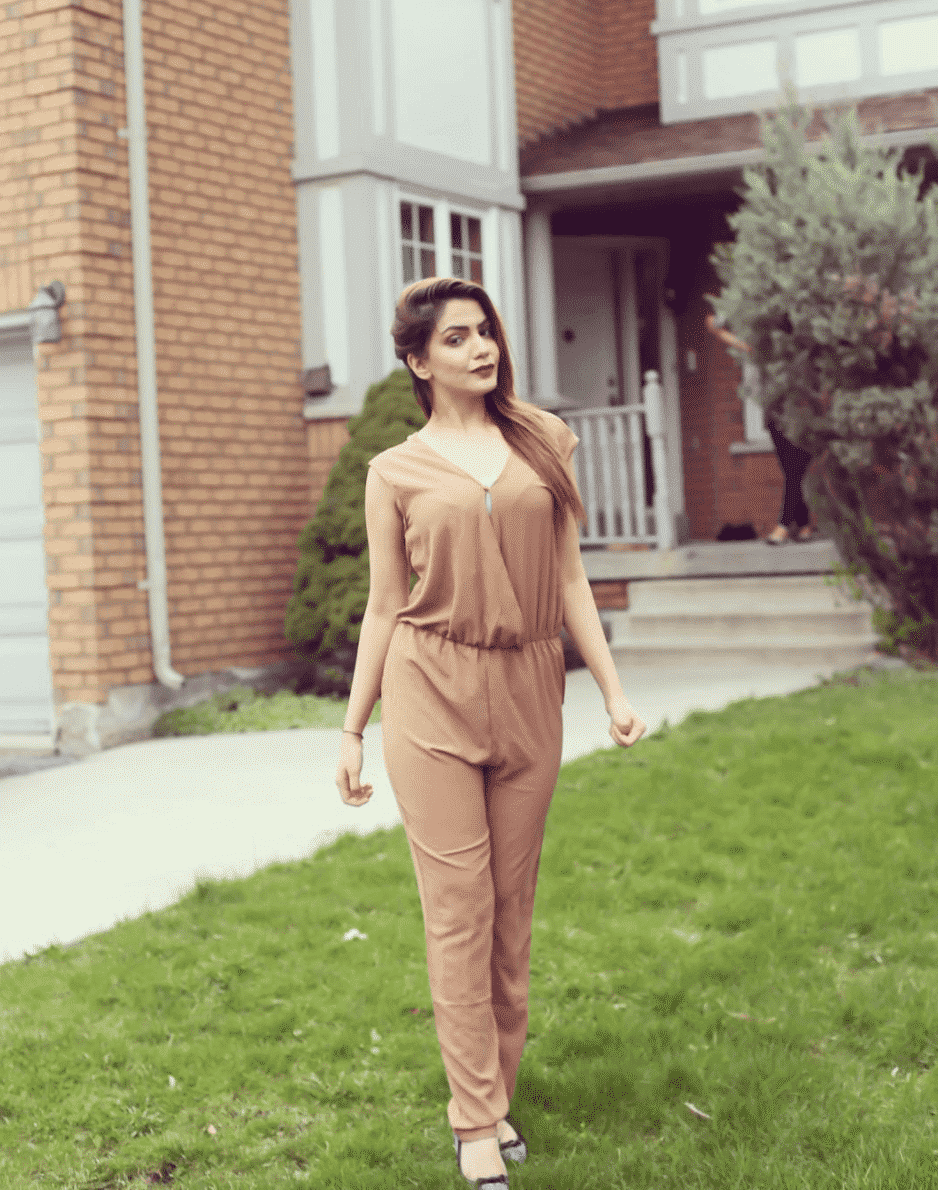 ↓ 12 – Ethnic Street Style
Ethnic wear is assumed to be the priority of Pakistani women no matter what. You can add easily wear ethic outfits on the streets without people staring at you badly.

↓ 11 – The Power Of Solid Colors
Solid colors definitely get our vote. We like solid colors more than fancy prints on the streets. How about you?


↓ 10 – Street Style Pakistani Party Outfits
White is a complimentary colour. Any colour can work well with it. This lady chose a perfect design with all the dark colors. Here are 20 Elegant Outfits for Pakistani Women Over 30.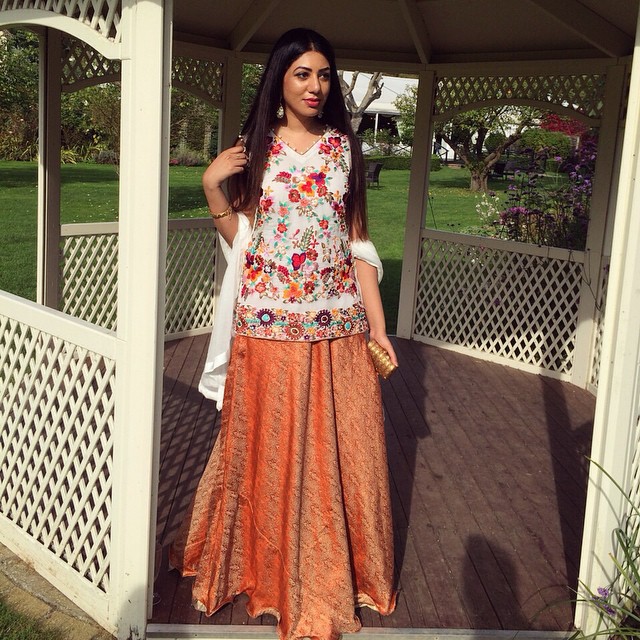 This is an absolutely gorgeous pink dress with beautiful net sleeves. A silver clutch and a silver necklace are a perfect match for the outfit.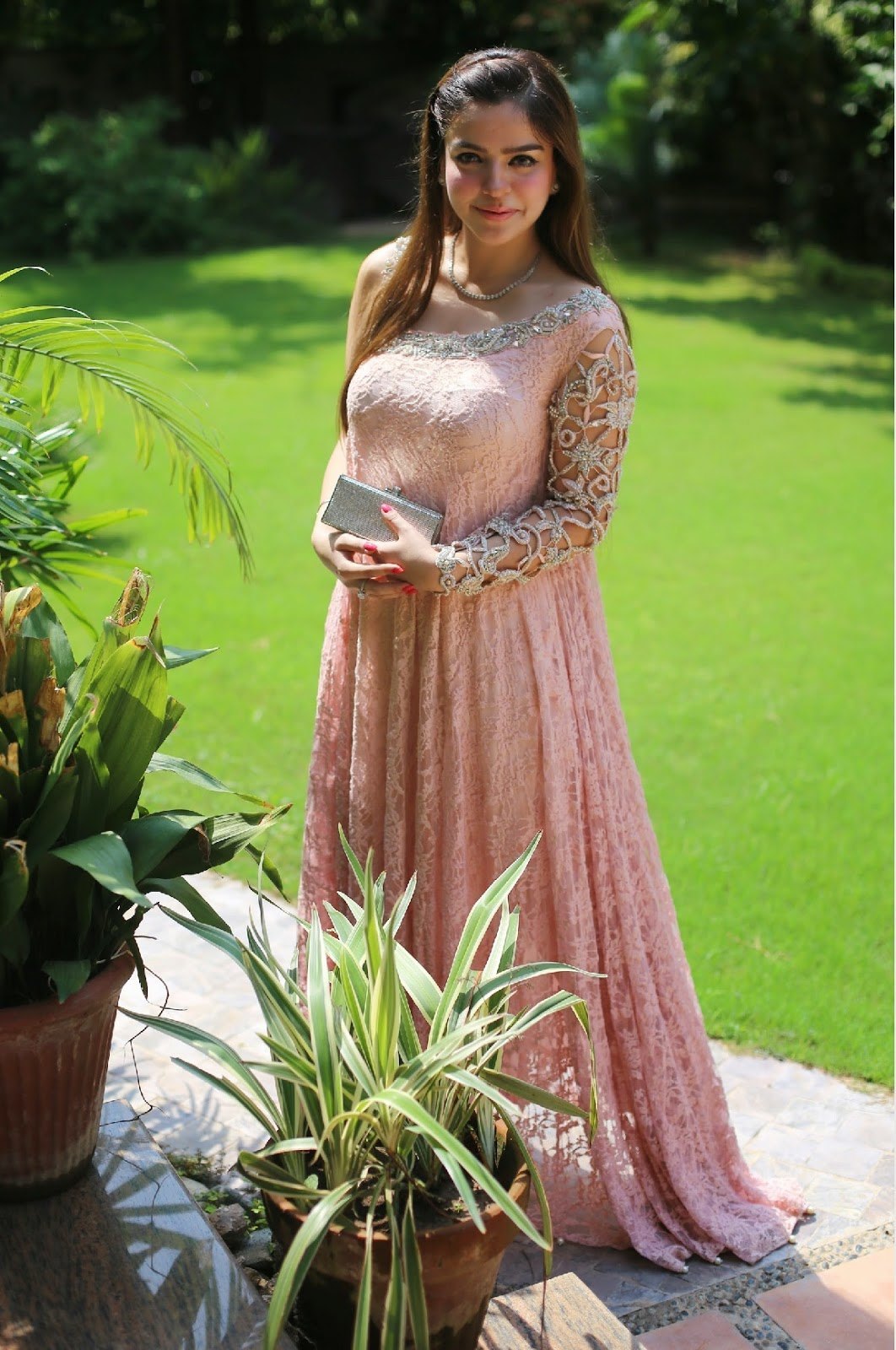 ↓ 9 – Day Time Street Style
Whether you're dressing up for day time or night, street style is never restricted by colors. You can wear black or white, dull colors or bright ones, whatever you feel like. The key lies in the styling, for day time, you keep things simple, you don't accessorize much and keep the lipstick matte or light shade. But for night time, you can go for all the bling that you want.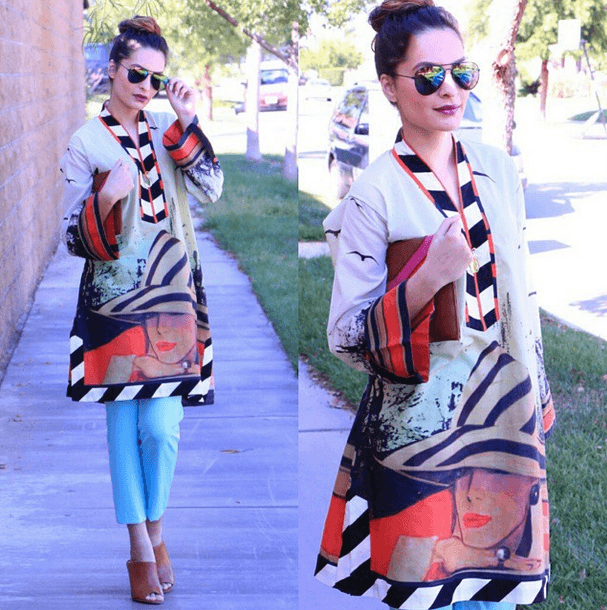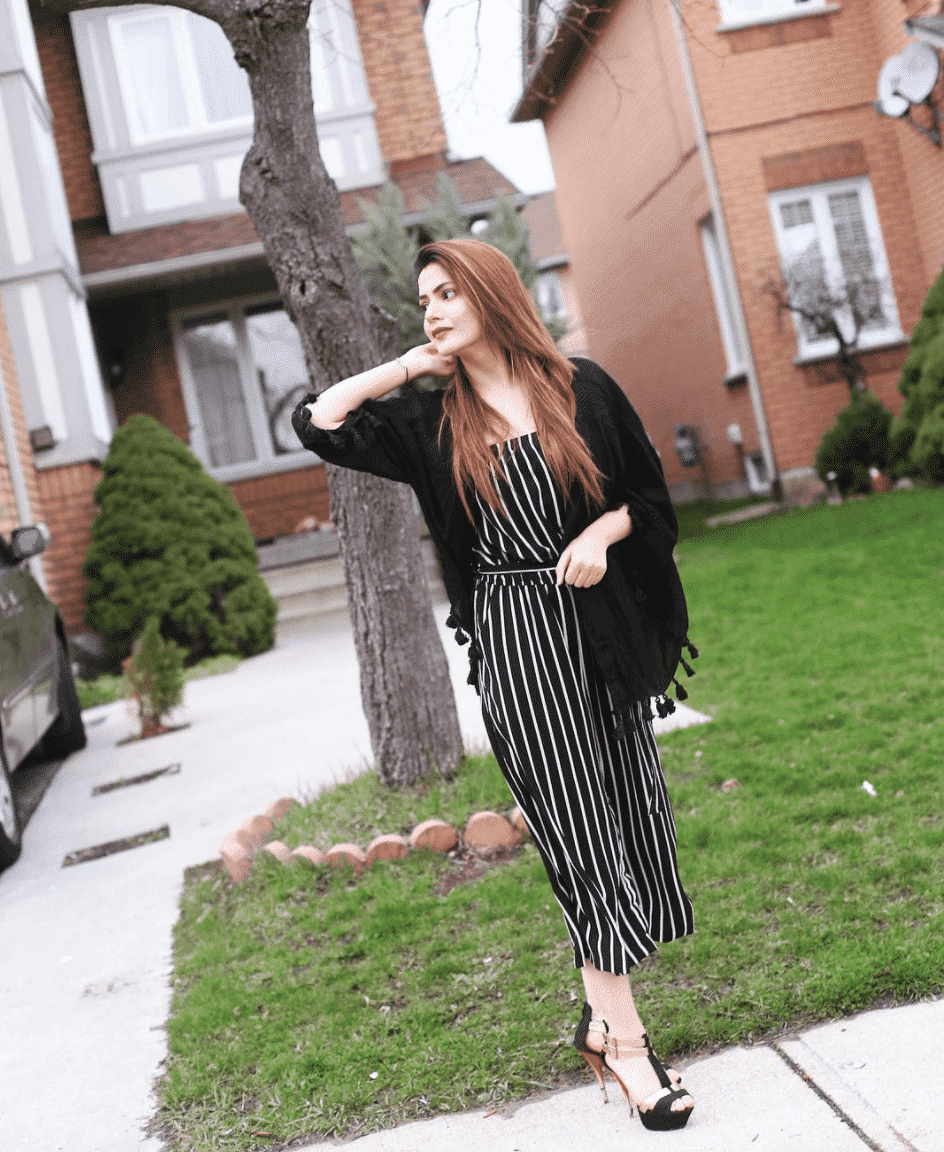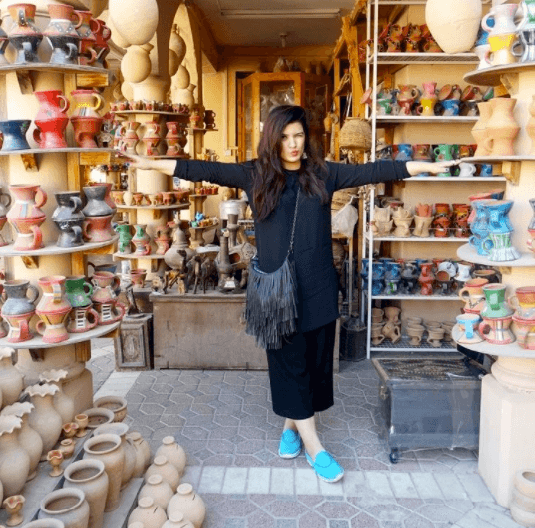 ↓ 8 – Night Time Street Style
Golden and silver jewelry and accessories both look amazing for night time. Don't miss out these Top 10 Pakistani Fashion Bloggers Every Girl Should Follow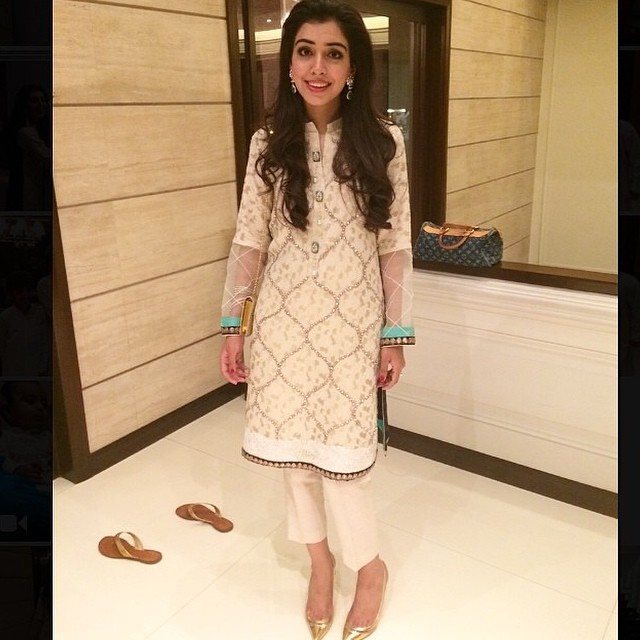 The dressing itself speaks for itself. A black jumpsuit is a perfect wardrobe investment this season. Golden studs add more charm to the jumpsuit. Heels also go well with the entire outfit.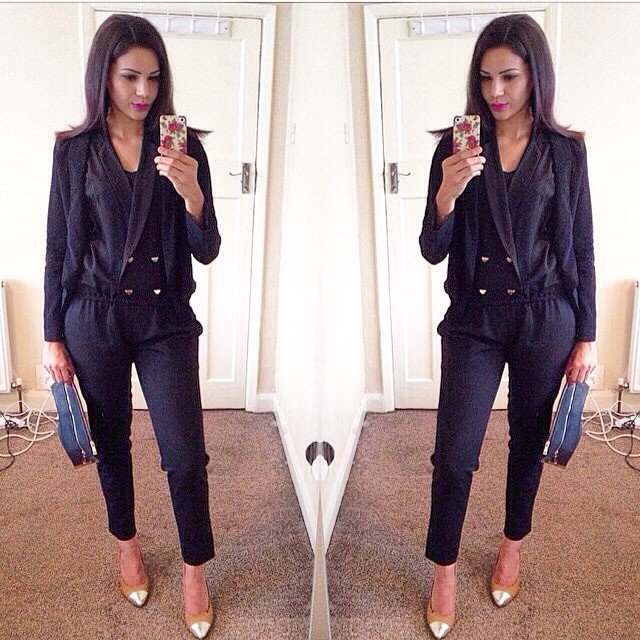 ↓ 7 – Street Style For Pakistani Hijabis
Many of Pakistani women wear hijab, and it's a misconception here that you have to wear kameez shalwar or kurta trouser if you are a Hijabi. This is totally incorrect. Wear whatever you like even if ripped jeans and top.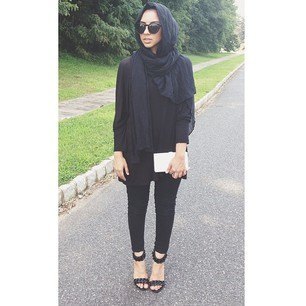 Here we see the beautiful blogger Rabia Zafar from Versatile Diaries, wearing a simple shirt from Breakout and styling it with a red scarf to match the flowers on the shirt. There are numerous brands like Breakout, Outfitters, and Hipster in Pakistan that is focused on street style outfits and provide them at very affordable prices.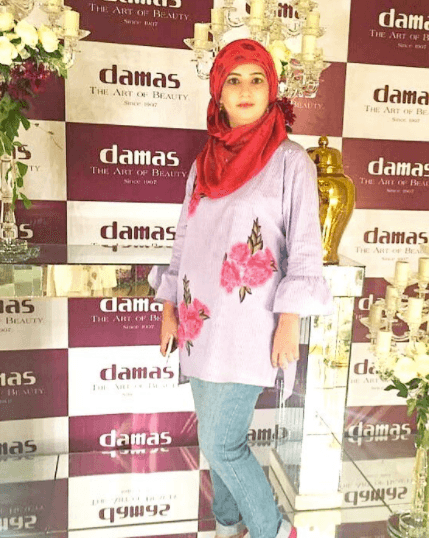 Here's another shot of her with her mom and here she's seen wearing a colorful kurta with white palazzo pants and hijab.
↓ 6 – Hot Street Style Trends In Pakistan
High waisted straight pants with a white shirt is a perfect wear for lunch or evening party.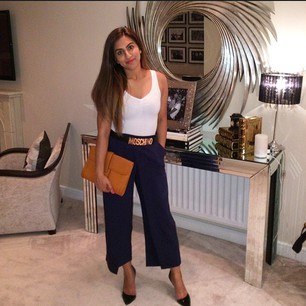 This is one of the best street style look carried by this lady. A printed top with fitted jeans and a yellow bag look amazing all together. If you love wearing yellow, don't miss out these 14 Chic Ways to Wear Yellow outfits.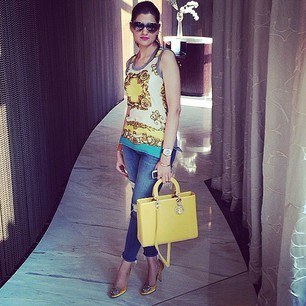 ↓ 5 – Street Style From Pakistan's Beaches
We love this family photoshoot of actress Aiza Khan at Karachi's beach. She's wearing black jeans with a loose fitted shirt, and she used a white dupatta as a cover-up, a simple yet beautiful look.

↓ 4 – Summer Street Style
Summer street style is all about flowy and breathable outfits, so let's start with this chic bohemian style outfit of Ayesha Omar, as she wears a slogan tee with printed wide-legged pants. While the outfit looks pleasing to the eye, we're sure that it's also incredibly comfortable.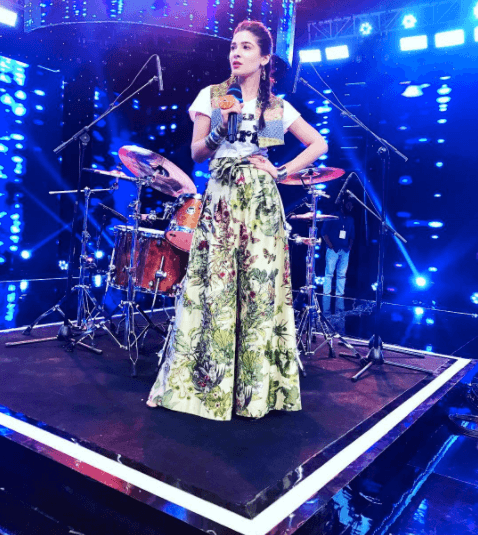 Off-shoulder tops are another excellent choice for Summers and white is undoubtedly the best colour because it keeps the heat away, making you feel relaxed and refreshed.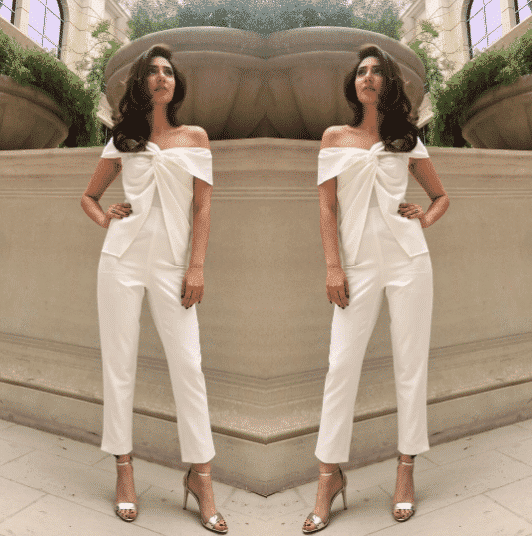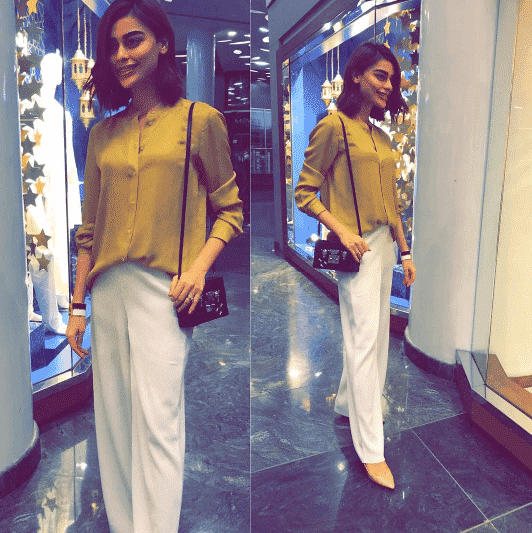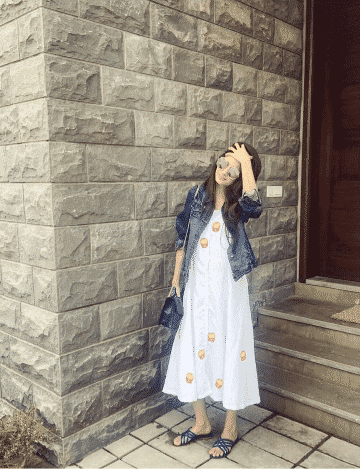 ↓ 3 – For Shopping Day Out
But if you're looking for something simple and chic, how about this funky look of Sadaf Kanwal. Yellow and Orange are great colors for Winters street style because they bring around the much-needed sunshine. And the kurta here has been rightly paired with white cigarette pants, making the gorgeous model look spot on.
↓ 2 – All-Time Favourite Street Style Color
Neutral and solid colors like off white, peach, olive and soft colors like pink, yellow blue, etc. are best for the summer season. They help you beat the summer heat and appear attractive and smoothing in the scorching heat. In winter you can go with darker shades like red, maroon, black, etc.
Here's a refreshing look of Sadaf Kanwal that's perfect for a sporty Winter look that's adorable because of that polka dot jacket.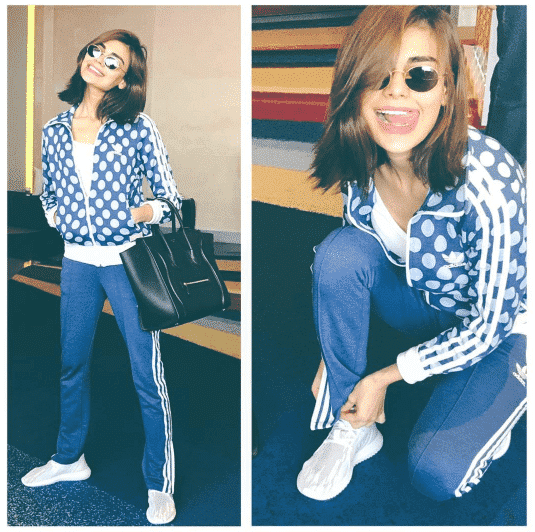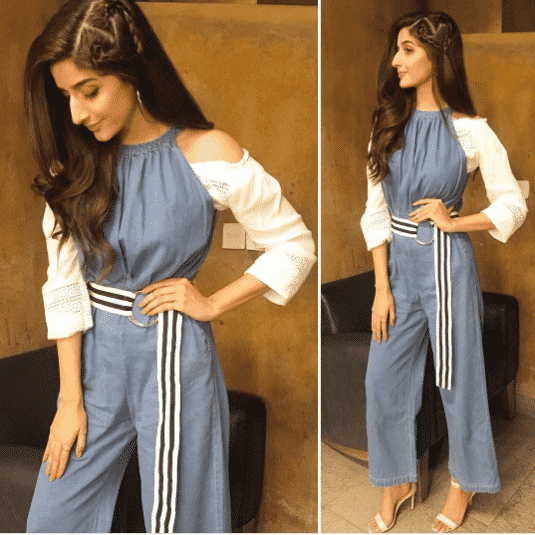 Images source @instagram @Facebook
↓ 1 – Places To Find Best Street Style Outfits In Pakistan
Here we listed a few places in two categories for you to try out. These places are the best both quality-wise as well as price-wise. We hope you'll find out many of your favourite outfits and style them accordingly.
Western Wear
Eastern Wear
Limelight
Khaadi
Gul Ahmed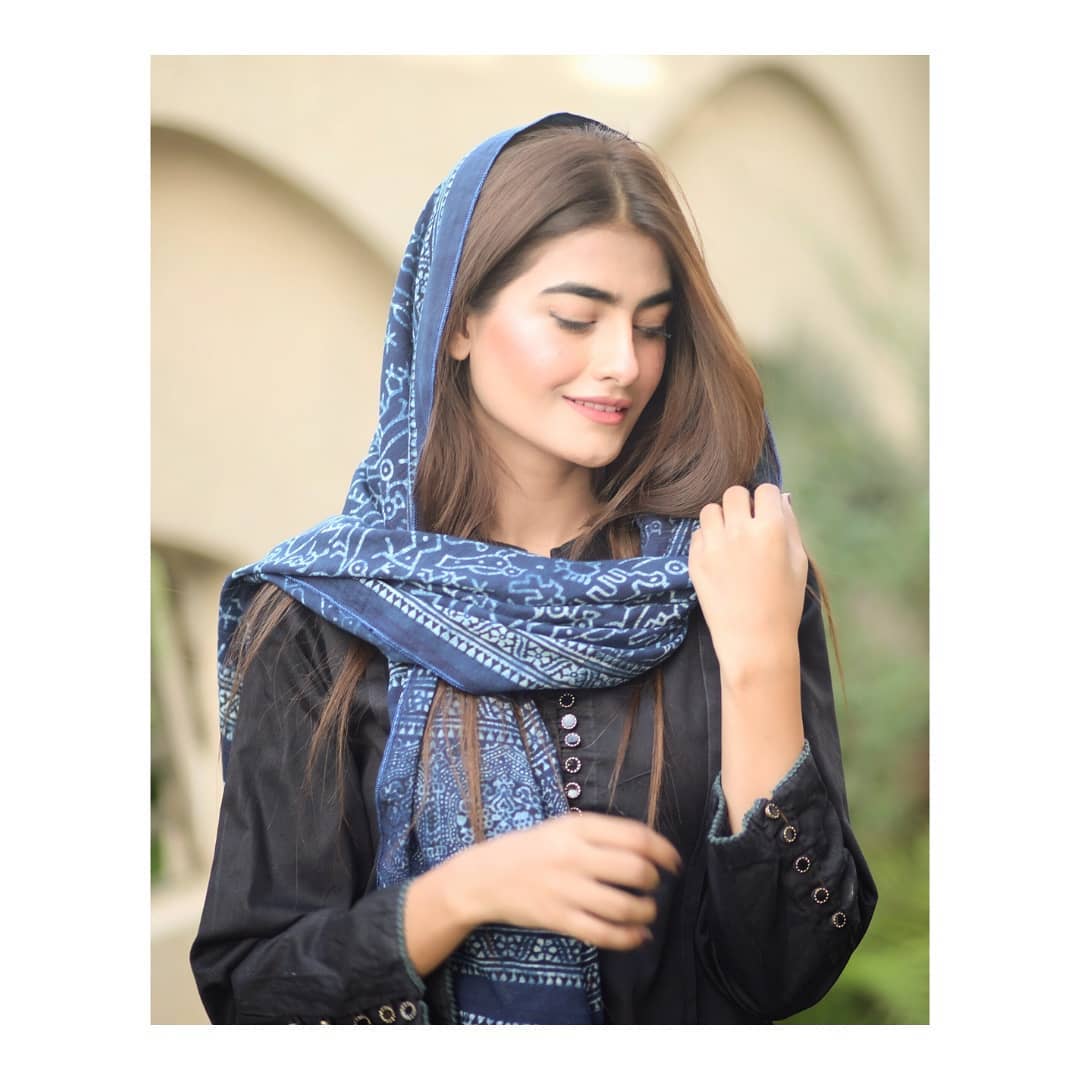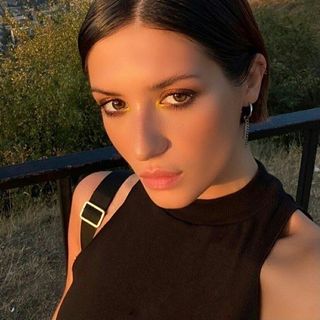 Avid reader and Fashionista. London Based freelance lifestyle editor