Bristol Top Outfits: Bristol Tops are the cutest wardrobe items and I must say they are most definitely this year's spring and summer must-haves. The floral prints that they come in are a true embodiment of spring and their easy-breezy fabric and lightweight design are the perfect way to beat the summer heat all while looking fabulous as ever.
So, ladies, it's time to enjoy the spring shenanigans and live up to the summertime madness but don't forget that Bristol tops will be your best friends all along. Consider this your cue to start searching for the Bristol tops you love the most. Happy shopping!
What to Wear with Bristol Tops?
Since Bristol tops are the new chic trend in the fashion world, girls around the globe are experimenting and exhibiting their various ways to style them. Be it mom jeans, skinny jeans, ripped jeans, bell-bottoms, shorts or even skirts Bristol tops have a way of working their magic and our fashionistas are showing us exactly how it's done. Hang on and have fun exploring your options.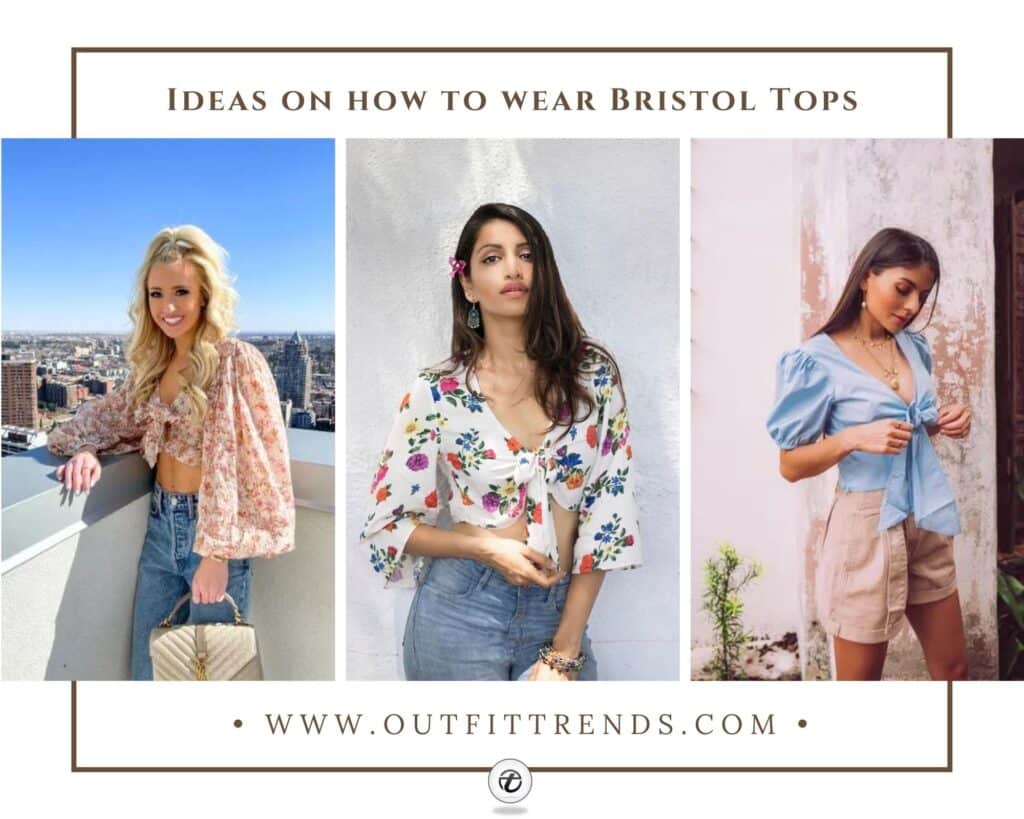 How to Style Bristol Tops Tips
Bristol Tops are mostly designed as crop tops so high waist jeans are the best way to go if you're trying to keep it casual.
Bristol Tops are versatile since they can be styled according to the occasion. With bell bottoms or palazzos for a formal event, joggers or matching shorts for loungewear, hell even as a cover-up for a bathing suit to a pool party or beach plans.
Accessorizing your Bristol tops with straw hats or bamboo bags brings out the spring or summer vibes of your ensemble.
Since most Bristol tops are v necks, I suggest styling them up with necklaces, not only will it add to the look but you won't be feeling like your neck seems empty.
↓ 25 – Bristol top with a straw hat
Going for a stroll around town or just grabbing your favorite iced tea to beat the heat? Throw on a floral Bristol top paired with straight-fit jeans, white sneakers, sunglasses, and top it all off with a straw hat. So, girls, this is the perfect example of keeping it chic and casual in the summers all while being easy breezy too.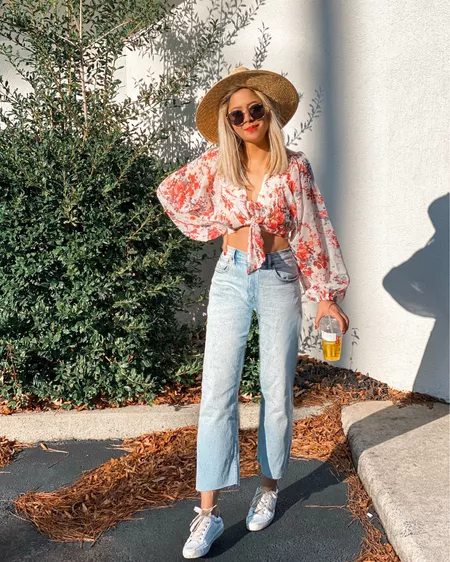 ↓ 24 – Khaki pants and mini bag
Pairing a white Bristol top with khaki pants is a cute combo but what I particularly love about this look is the pink mini bag styled with the outfit to give the ensemble a very different yet chic look. She introduced a third color to her ensemble but she's carrying it so well that it's going to leave everyone in awe of her and full of admiration. Here are some more fabulous Khaki Pant Outfits for Women.
↓ 23 – Bamboo it up!
Bamboo bags are the accessory of summer. When everyone is looking for something lightweight and breezy to wear these bags give an overall cool look enhancing your vibe. Pairing your Bristol top with a bamboo bag is the way to go ladies and has to be the perfect combo for spring or summer. Those shades surely add to the look, but the color of this Bristol top is truly to die for. The model's hair color for sure complements her entire look but those ripped jeans give the final touches to her ensemble.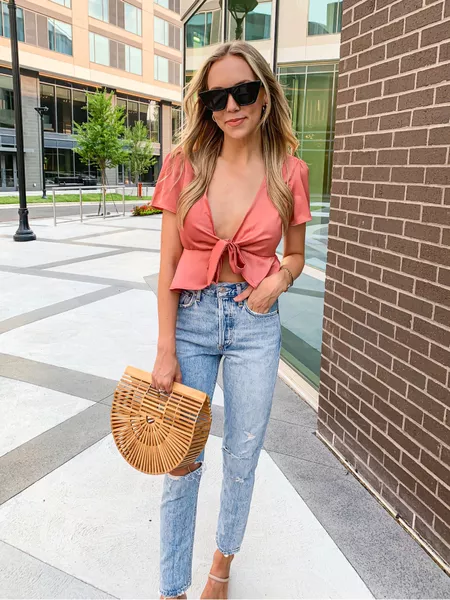 ↓ 22 – Tie and Dye
If your girls are planning for lunch or drinks, consider it your cue to get a tie and dye Bristol top for the occasion. I particularly love how this model has paired her top with ripped mom jeans and the overall look is extremely gorgeous. I can't deny the fact that this model looks like a total barbie with her blond hair and all those shades of pink in her look! Here are some more tips on How to Wear Tie-Dye Outfits.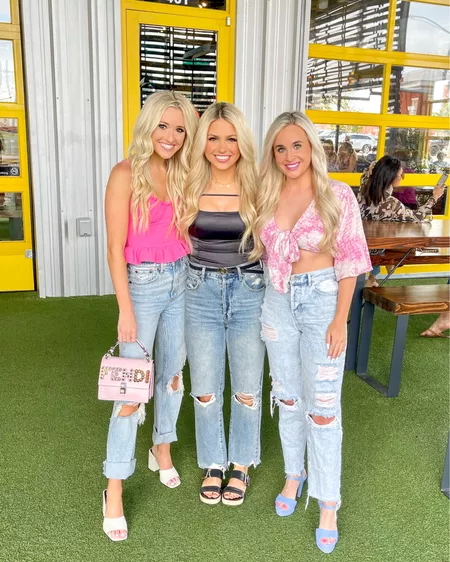 ↓ 21 – Hella heart eyes
If you're in a Bristol top I ought to tell you that everyone's hella heart eyes for you (and I'm not just saying that because of those heart-eyed shades). A ribbed cami top paired with a bristol top and shorts is the way to go ladies. So, put on some heart-eyed shades and grab a few flowers to strike a pose for your Instagram feed!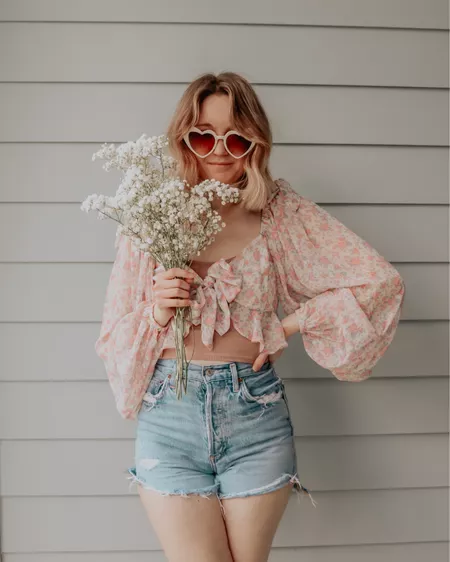 ↓ 20 – White pants and a hat
White pants and hats styled with a neutral color Bristol top and minimal accessories will leave the crowd stunned. The belly piercing and highlights truly catch the attention with this minimalistic look.
Here's our detailed guide on How to Wear White Wide Legged Pants.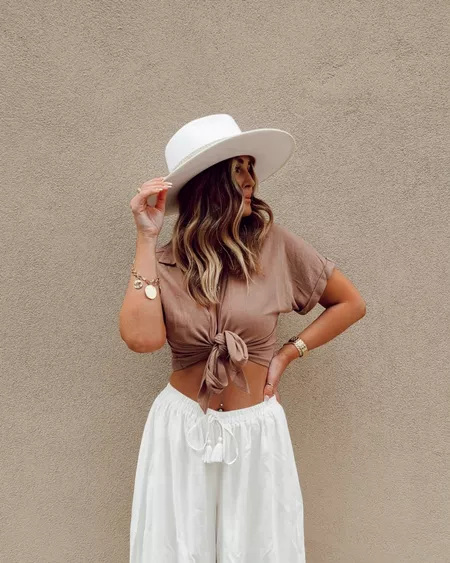 ↓ 19 – Poolside shenanigans
We've heard of kaftans and sarongs as bathing suit cover-ups but girls it's time to step up your game and enhance the poolside shenanigans with a Bristol top over your one-piece bathing suit. The way this model accessorized her outfit is looking super gorgeous.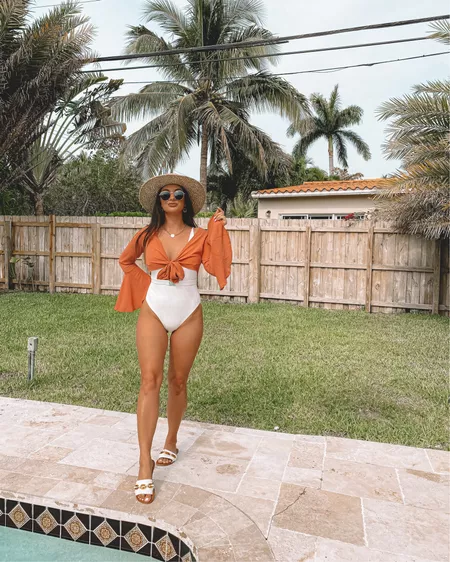 ↓ 18 – Loungewear done right
It's time to add a matching 2-piece Bristol top and shorts outfit to your wardrobe and up your loungewear game.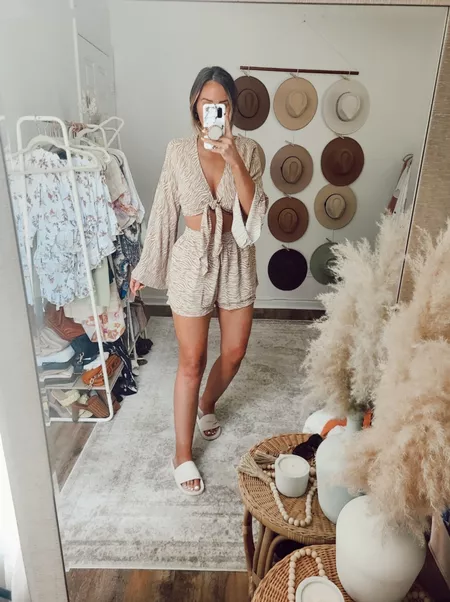 ↓ 17- Sheer Bristol and shorts
Sheer Bristol top styled with shorts truly gives off the perfect summer vibes. Top off your look with a pair of hoops and enjoy the summertime madness.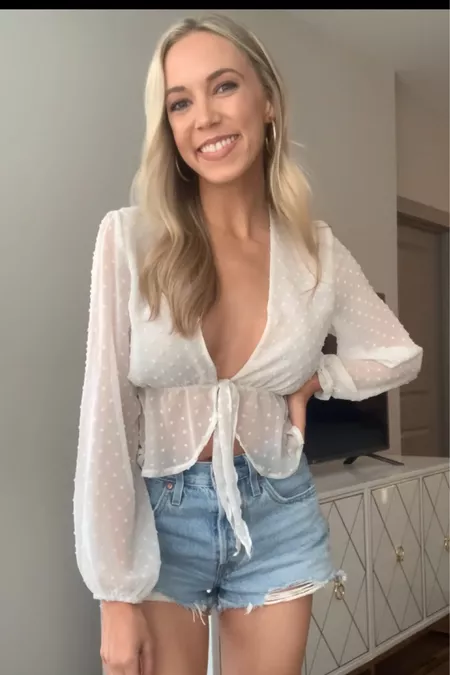 ↓ 16 – Puff it up
This outfit gives me 'Cinderella in the contemporary world' vibes and I'm pretty sure that has a lot to do with the color of the top and its puffed sleeves. Nevertheless, you'll be looking like a princess strolling around town. The khaki shorts, layered necklace, and center parting bring the look together.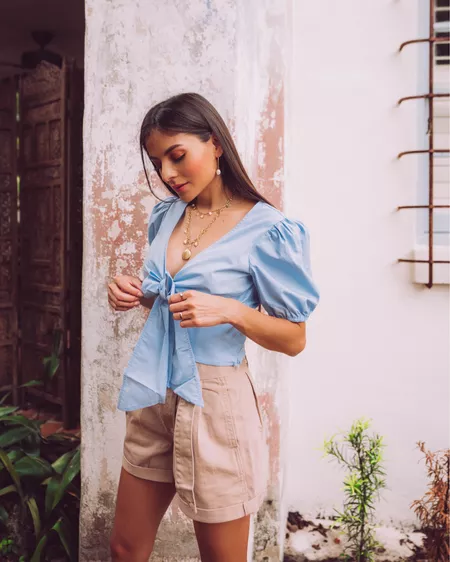 ↓ 15 – Print on print
Although it's not Versace but in this Bristol top outfit you will without a doubt be looking like you're ready to take over the Versace runway.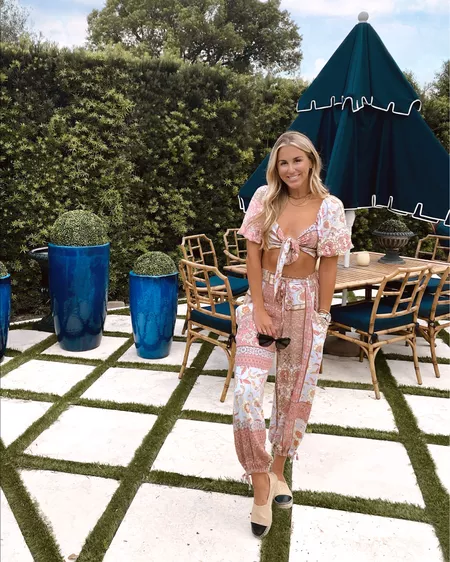 ↓ 14 – Summer done right
As pretty as the beach sunset looks in the picture the model looks equally stunning with an outfit that might be outshining the sunset. Although it's a simple outfit but I can't help and notice how gorgeous the model looks in it. A floral slit skirt with a white Bristol top, white sneakers, and minimalistic accessories. This outfit is meant to be for the summers, especially for a beach day. And to top it all off the model's luscious long hair makes it all so picture perfect!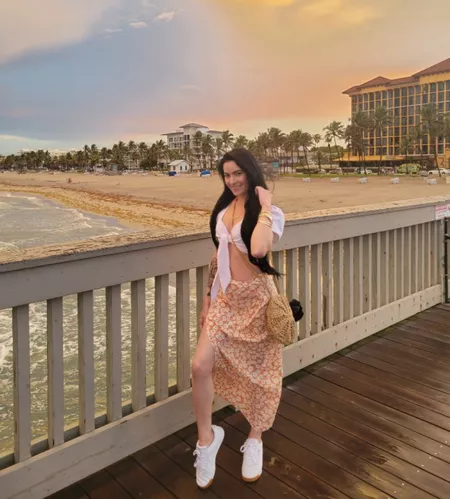 ↓ 13 – Polkadot
Watermelon, sugar, high? This outfit is the true embodiment of that song because it surely seems like it tastes like strawberries on a summer evening. 2-piece red polka dot Bristol top and skirt, it doesn't get better than that. What I love the most about this outfit is how it's styled with those white heels, while the red lipstick is doing the job, serving looks and the balayage looks amazing with this color combination.
↓ 12 – Caffeine rush
Summertime calls for serving looks with a side of a chilled latte to beat the oh-so deadly heat. Grab your favorite Bristol top to pair with some chic accessories and enjoy your drink all while you get a load of compliments!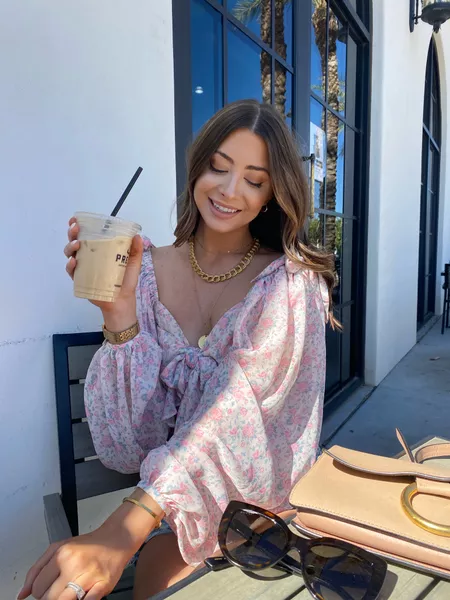 ↓ 11 – All white
All white with a touch of straw…this outfit makes me think of going on a cruise vacation. The all-white two-piece Bristol top outfit with a straw hat gives that elegant look that most of you girls are in search of while on vacation mode. The straw hat will protect you from the UV rays and that spacious white bag will be quite helpful to carry all your tidbits for the vacation.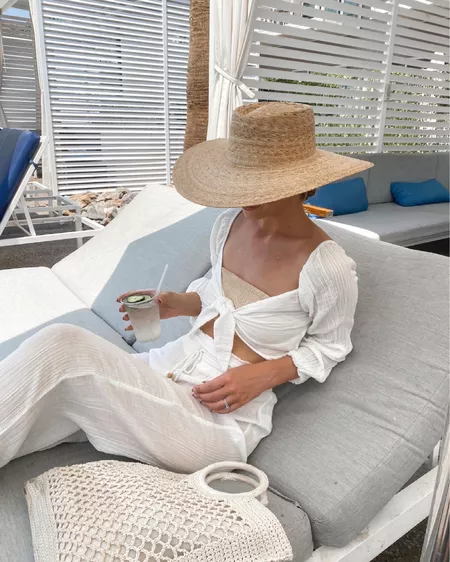 ↓ 10 – Monotone
Need an outfit for a grocery run or a casual Sunday? We've got you covered. This monotone outfit with a Bristol top and jogger-style pants paired with gladiator sandals and a straw-style bag is the look you should go for. The spacious bag sure is a plus and the comfort this outfit will provide is exactly what you need for a grocery run. Heads up girls, since you'll be getting loads of compliments at the supermarket.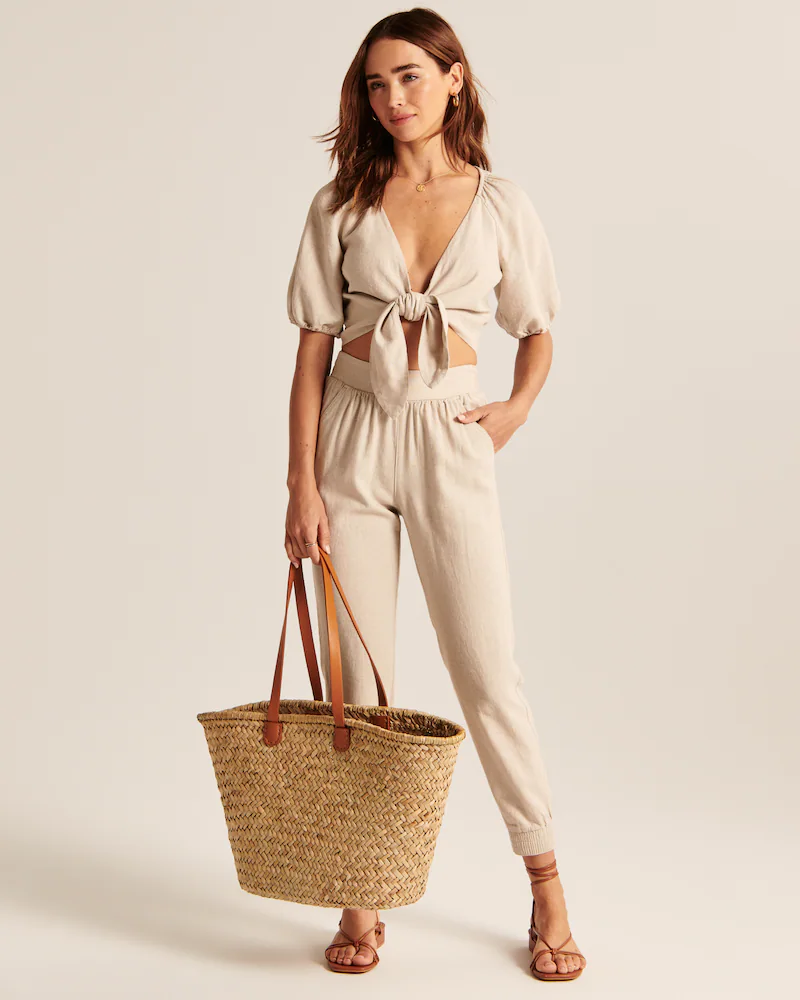 via
↓ 9 – Going halves with a Bristol top
Is it just me or is that half ponytail updo looking stunning with the cropped Bristol top? There's something about this top that makes it stand out from the others and I think it's the style of its sleeves and the overall color combination too.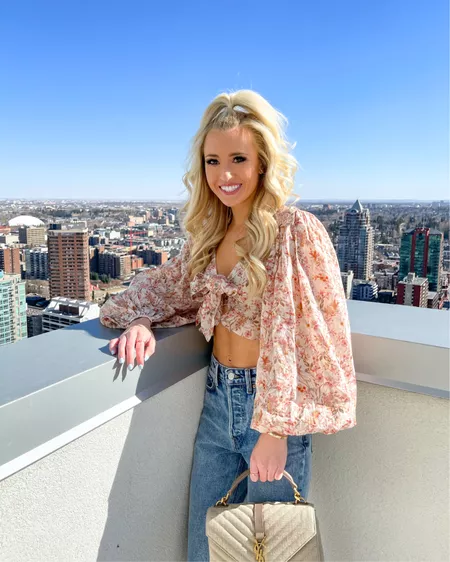 ↓ 8 – The 3 B's
Are u wondering what the 3 B's mean? Its big scrunchies, billowy pants, and Bristol top. Some say it's a mantra to live by, we don't know about that, but it surely is the perfect ensemble for a hot summer day. The mint green and white together give off really cool vibes. And personally speaking, this is an outfit I'd like to explore Greece in.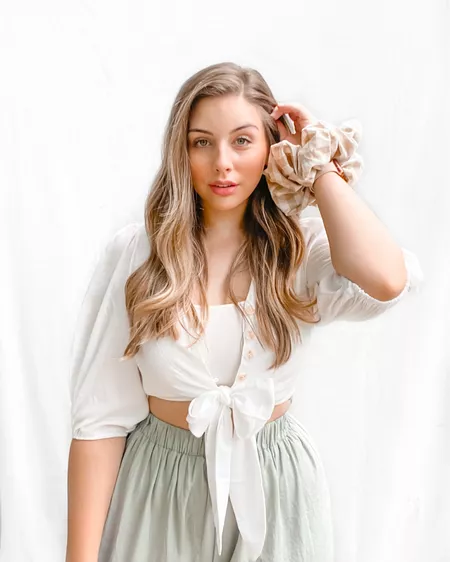 ↓ 7 – Bristol top and traditional bits
This is definitely the most different look I've come across so far and I can't deny the fact that it's probably the most gorgeous one too. I absolutely love how this model has mixed and matched her traditional jewelry with her western wear.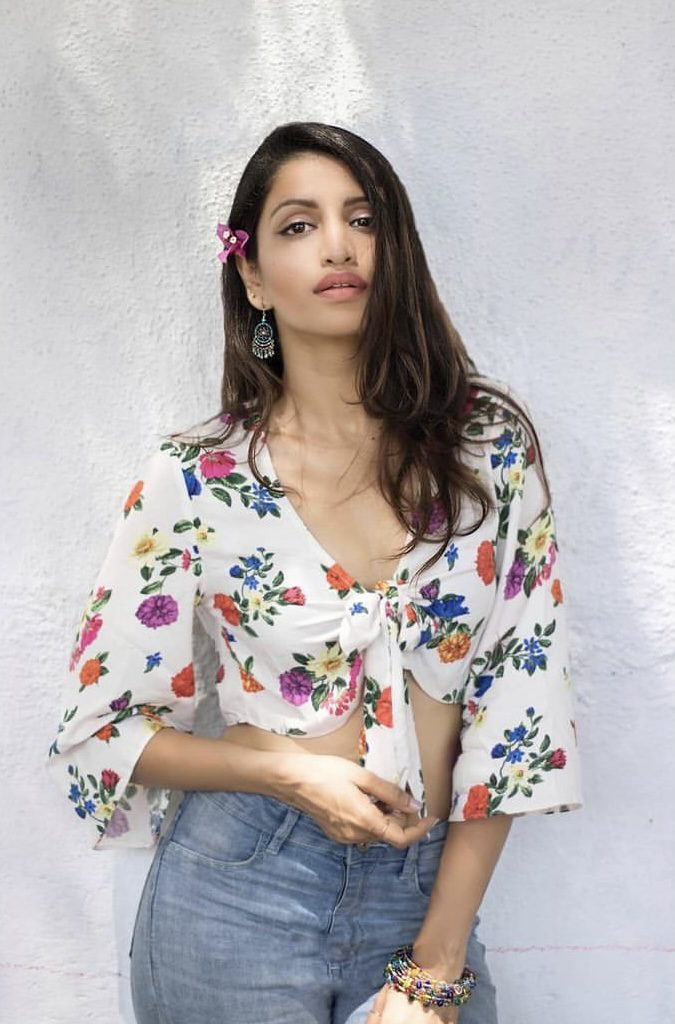 ↓ 6 – Swimming at 1 lunch at 2?
Believe it or not, that is a one-piece bathing suit serving as a top. Hence our caption because this outfit is perfect for a quick swim and then lunch afterward while you let yourself air dry to beat that summer heat. Bristol Top and shorts look like an absolute fashion statement over that bathing suit and might even save you the hassle of packing a swimming bag and some extra clothes. So, when you're short on time ladies, and don't want to drop your plans make use of this tip and thank me later. Xoxo just keep swimming.
↓ 5 – Bristol with a slit skirt
This 2piece matching Bristol top outfit is giving me major spring vibes especially the ever so bright red color of this outfit. I can't help but notice how oddly similar it looks to the red dancing girl emoji and hence I think it's going to be the perfect outfit for spring or summer festivals. Here are some more tips on How to Wear Thigh-High Slits.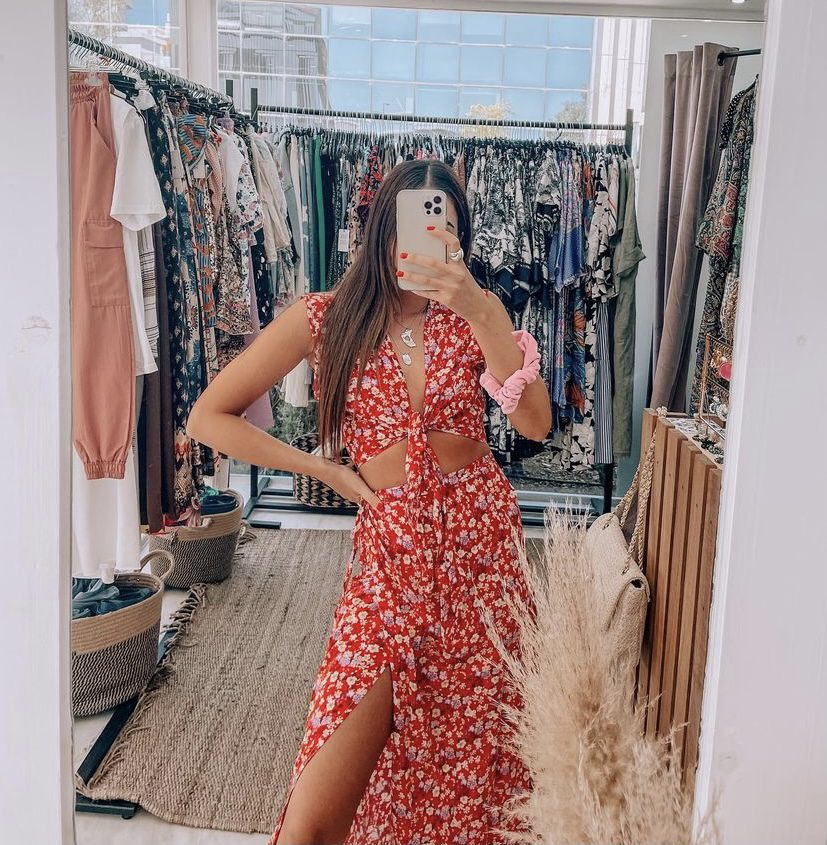 ↓ 4 – Bristol top and floral shorts
Bamboo style bag, gladiator sandals, floral print shorts and just wait a minute… a white Bristol top serving as the cherry on top. I can't really say what I love the most about this look but kudos to this model for bringing out her look in the best way possible because just wow, look at that combination.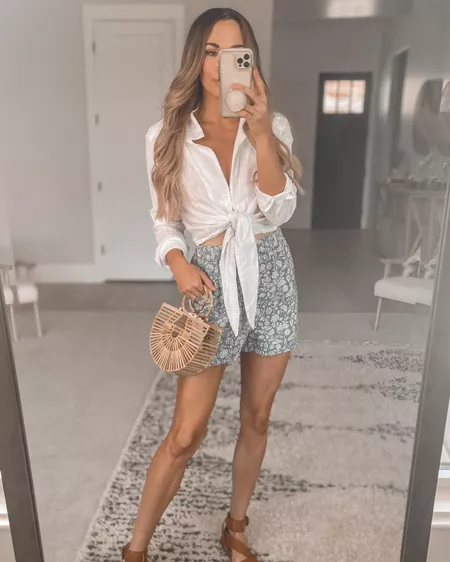 ↓ 3 – Flare bell-bottoms and Bristol top
Flare bell bottoms are the hottest fashion piece right now with every girl wanting to have the best ones in their wardrobes. Since Bristol Tops are summer and spring must-haves then why not pair the most wanted fashion pieces and become the most wanted yourself because I don't know about you but looking that stunning is definitely a crime in my books.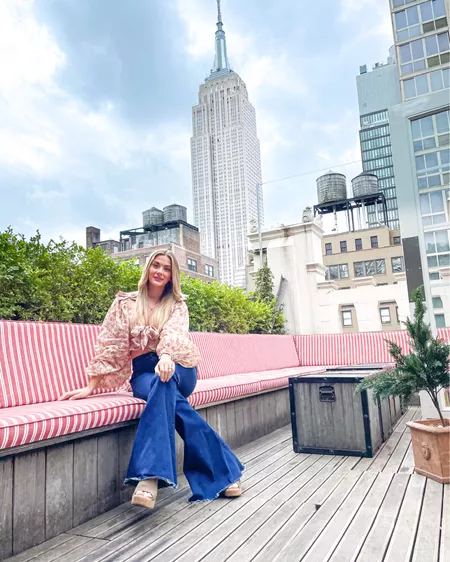 ↓ 2 – Ring around the Rosie
All the roses in this outfit just remind me of everyone's favorite nursery rhyme 'ring around the Rosie. The sheer white Bristol top looks stunning over this outfit as it brings out the look without compromising the style of the top.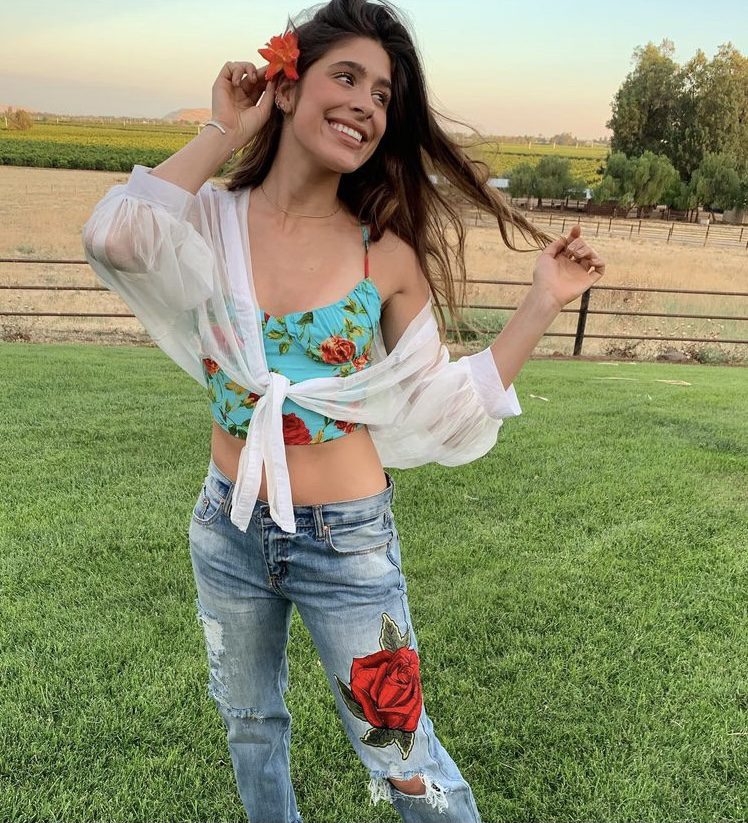 ↓ 1 – Cheetah girl
Girls love animal prints and they look absolutely gorgeous in them too. Consider this your cue to bag a Bristol top in cheetah print and pose for a picture with your dog. Are you girls thinking what I'm thinking? Those boots take this look from 10 to a 110 and we love to see it don't we girls?
Frequently Asked Questions
Q. Where to shop for Bristol tops?
Being the latest trend, Bristol tops are easy finds but let me help you out with links to my favorite picks down below;
Q. Can Bristol tops be worn to a formal event?
Why not ladies? Bristol tops are extremely versatile and fit for all occasions depending on how you style them. I suggest pairing a silk or satin Bristol top (since that fabric gives a more formal look) with either palazzo pants, straight pants, or bell bottoms. Adding heels and a clutch to ensemble will definitely top off the look with that formal touch you're looking for.
Q. Are all Bristol tops crop tops?
Since these tops are typically designed for summer and spring season most of them are crop tops although normal length Bristol tops are also available.