How to wear espadrilles. Tired of uncomfortable shoes? Want something different and easy to wear? Espadrilles are the solution to all your problems! Espadrilles are light, flat and sometimes heeled shoes that are exclusively worn bare foot and are highly comfortable. They are perfect for long walks and can not only be worn casually but the different espadrilles styles also make them wearable to semi formal and formal events. More plus points are that they are in fashion these days, look great and can be worn in any season.
Cute Outfits to wear with Espadrilles
Have a look at the different ways in which you can wear espadrilles:
#17 – Espadrilles With Shorts
Espadrilles with shorts is the classic style and perfect for summers. Wearing shorts will highlight your espadrills and keep you comfortable throughout.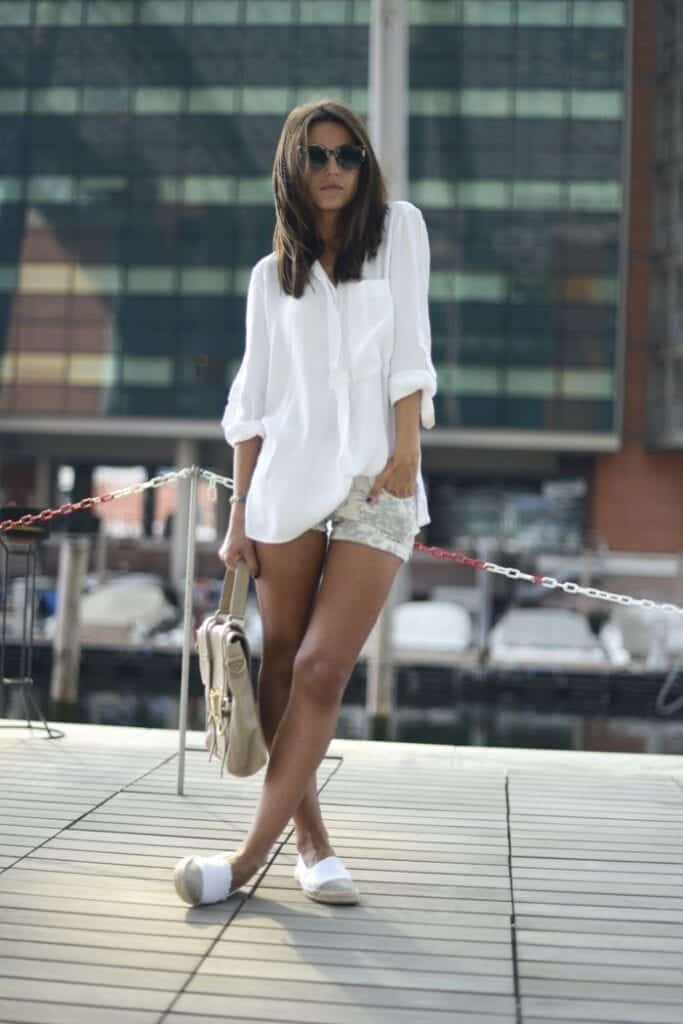 #16 – With Short Dresses
Espadrilles can be worn with short dresses to give a semi formal and chic look.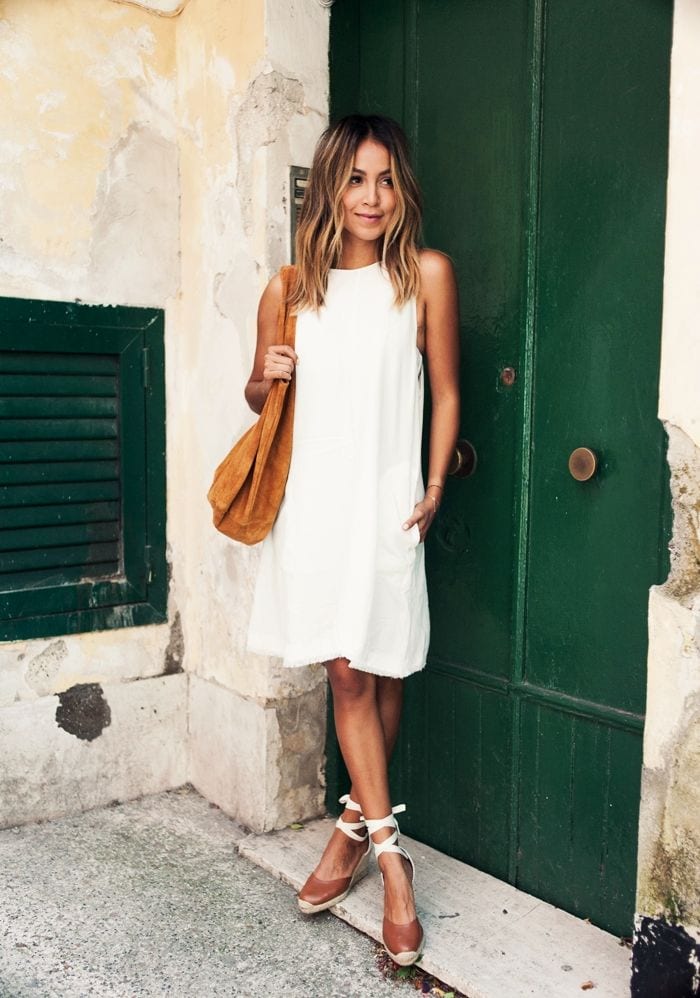 #15 – With Distressed Jeans
Distressed jeans look super cool, and even better if you pair it with espadrilles!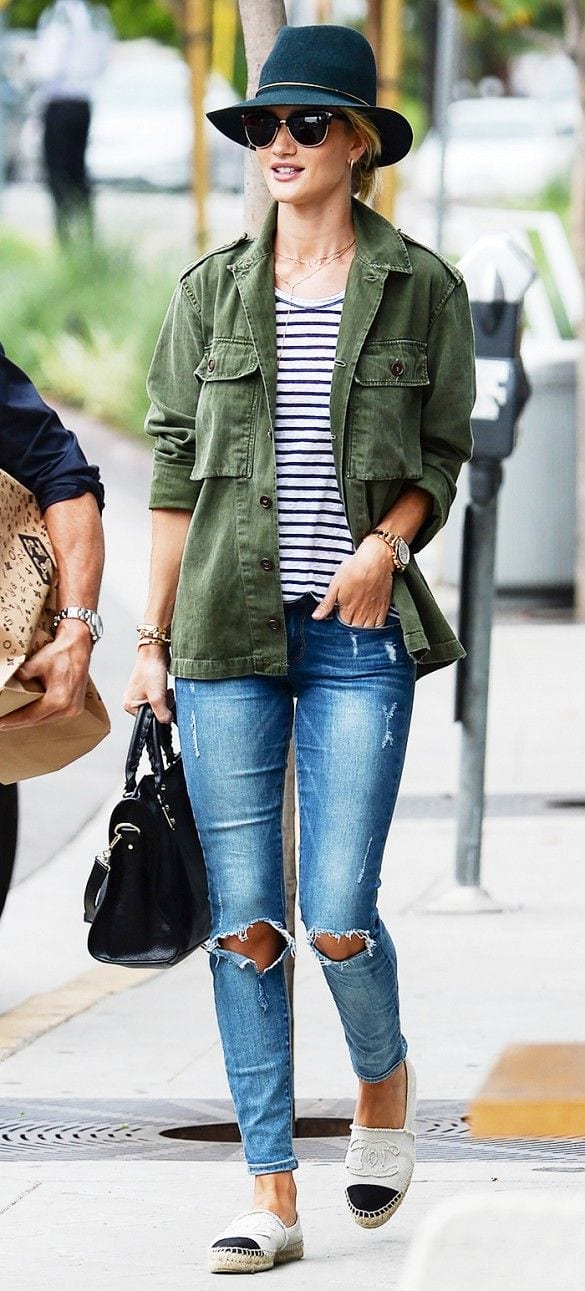 #14 – With Long Skirt
Skirts are great for summers, and so are espadrills. Pair these two together for a cute summery look.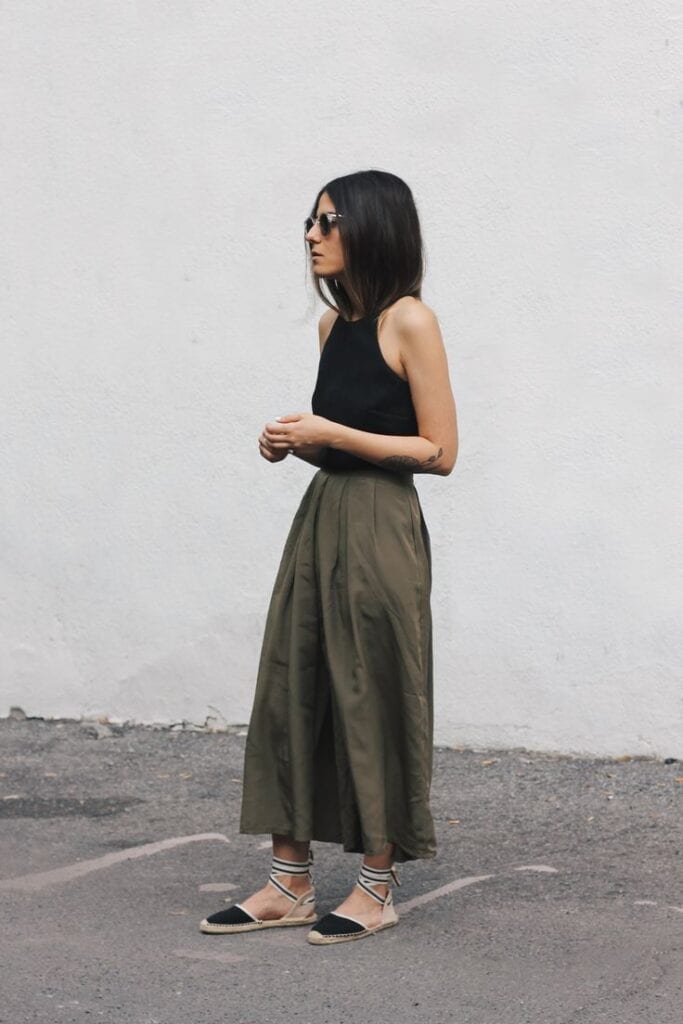 #13 – Wedged Espadrilles
If you are not a flats person you can wear wedged espadrilles. They look extremely glamorous and are increasingly trending these days.

#12 – Striped Espadrills
Forget boring old plain designs! Choose striped espadrilles for a modern look.