October Outfit Ideas for Women: Fall is slowly gonna plant its feet in October and as the leaves fall and change color, so will the outfits that you give way to in your wardrobe. Sometimes, it is difficult to say adieu to your favorite summer outfits but it is best to accept the transition and bring a change in your dressing game. It is finally time to take out your favorite jackets and pants that you will want to wear this season.
We have gathered together some of our favorite trends and pieces that the celebrities and bloggers are flaunting this season and present to you some of the best outfit choices that you can experiment with this October and have some fun with this year. It is time to strut around in high-style!
What To Wear in October
Here are a few guidelines to keep in mind:
We urge you to plan your Halloween outfit way in advance so that you don't have to panic around with costumes at the 11th hour.
Don't be afraid of layering as it can put an interesting spin to your dresses. Try various patterns and textures together for classy outfits.
Large chunky earrings and fancy necklaces are a must-have so invest in them.
Get your footwear collection sorted and try on some bold printed and colorful boots and sneakers.
Overly large baggy clothing is not a cool thing to try!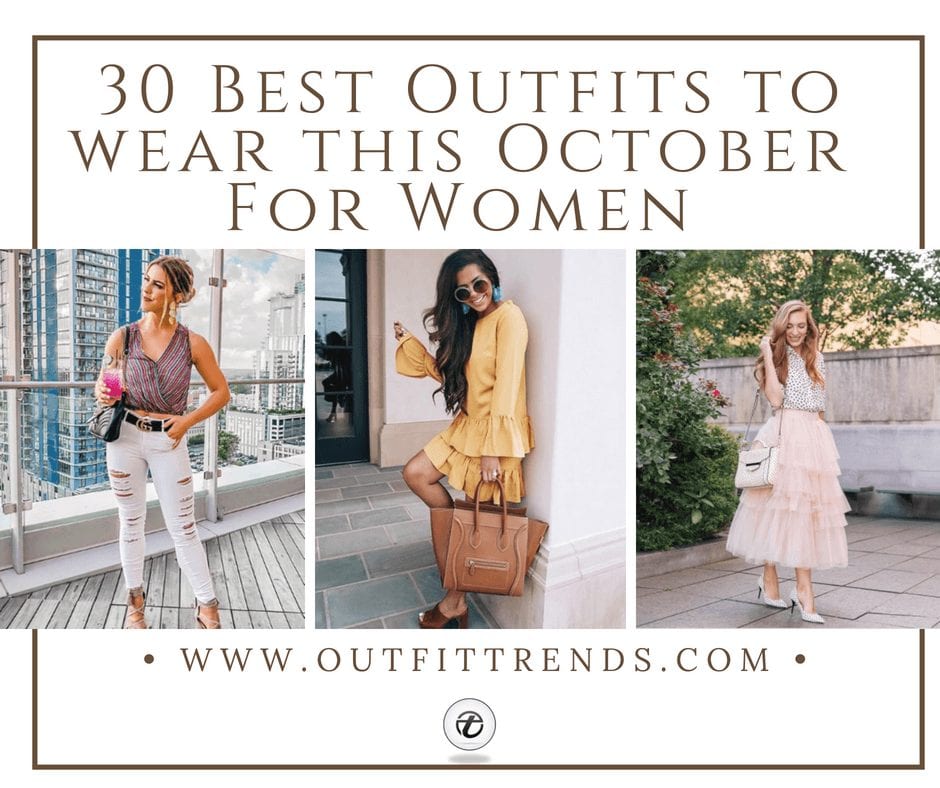 ↓ 30. What to Wear in October
October is the start of a transition period and though often enough you are second-guessing how the days will turn out, a few essentials can go a long way. It is best to keep the options of tops and shorts open and if you feel chilly, keep a light duster or cardigan in hand. In the latter part of October, you might even want to shift over to jeans finally. Have a look at these 18 Best Check Shirt Outfit Combinations for Girls in All Seasons.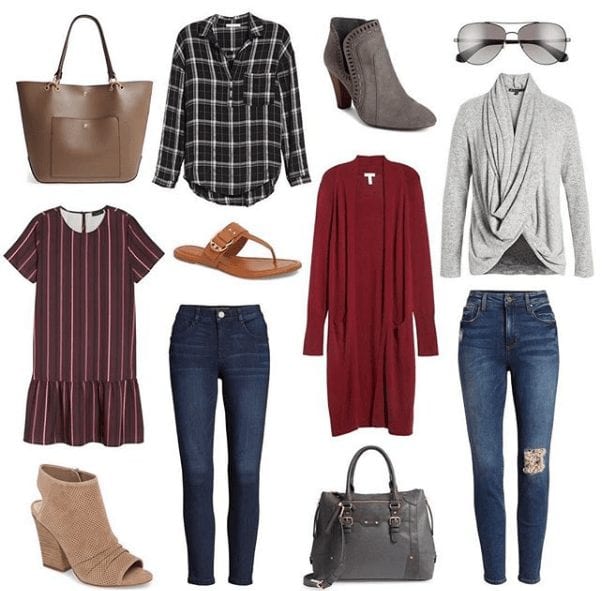 ↓ 29. Movie Night Outfit
Planning on a cozy and sweet movie night out? Wear a comfortable tee and white jeans with a soft pink fleece wrap cardigan. This cardigan is so versatile that it can be worn elegantly with a nice drape as it can be secured with snaps at the nape or it can be worn with the front kept open. It will add a nice pop of color against the white tee+jeans combo. You can buy this comfy pink cardigan here. Complete the look by wearing cute pink and white sneakers.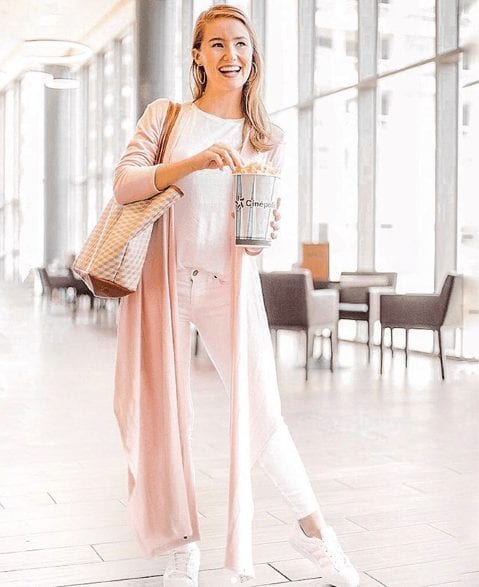 ↓ 28. How to Style High Waist Skinny Jeans
Distressed skinny jeans are not only edgy and bold but also extremely versatile. You can use your white distressed skinny's for both casual and formal look because the instant transformation is pretty easy by just adding a few accessories and by choosing the right footwear to go along with it.
You can wear it with a stylish pink top and comfy white sandals for a simple look. You can find this cute sweater tee here and the white jeans here.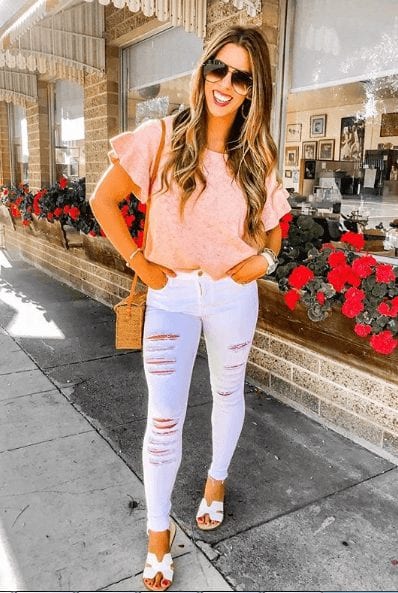 You can dress it up by adding a few classic accessories like a gold buckle belt, large chunky earrings and blush heels. You can find this tank striped top here. You can find these stylish suede strappy heels here.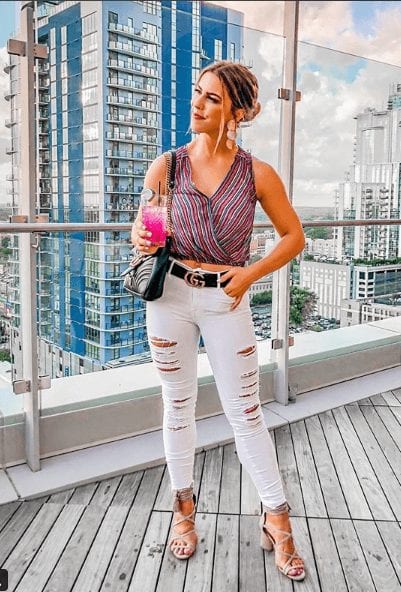 ↓ 27. How to Tie Shirt around Waist for Women
Tying shirt around the waist is the new cool and this style is being used for an instant uber awesome street style look. You can wear your plaid or denim shirt around your waist with a shift dress or tee+shorts outfit and it comes with the added benefit of making your waist appear smaller.
↓ 26. Lilac Outfit
Purple is a rich color and it has recently gained a lot of attention with lilac outfits being showcased in all the current fashion shows so it is only wise to incorporate a little lilac for a nice pop of color in your outfit. Wear this cute lilac cold shoulder ruffle top with white shorts and pearl sandals for a graceful look. You can find this cute lilac top here and white shorts here. If you love wearing this color, here are 35 Best Ways to Wear Lilac Outfits For Women.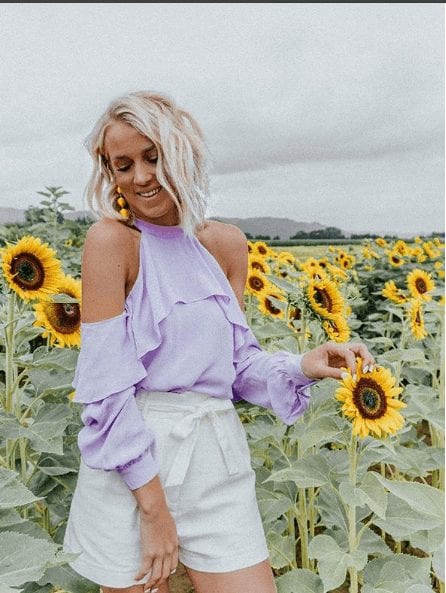 ↓ 25. Mother Daughter Matching Dresses for October
How about matching your dress with that of your little one? This October wear the same fit and flare vibrant yellow floral dresses with ruffled hem and flaunt your lovely duo. You can find these dresses here and here.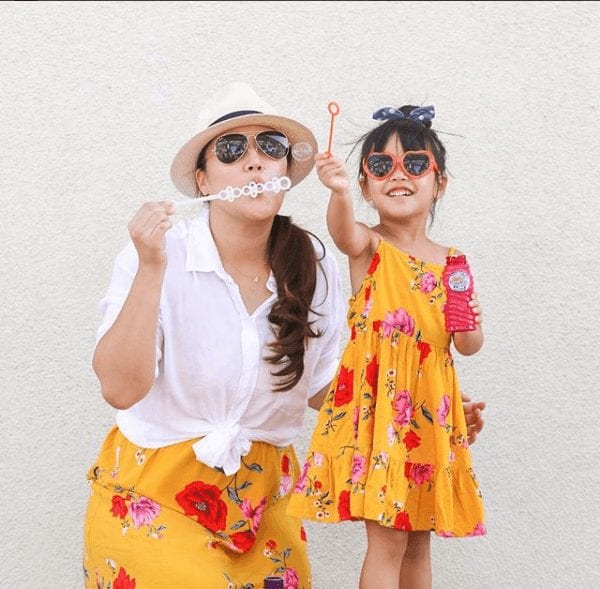 ↓ 24. Brunch Outfit for October
Whether you are going out on brunch with friends or for lunch dates, this beautiful white sleeveless popover halter jumpsuit is ideal for a daytime look. Go out in style by wearing alluring earrings and glam espadrille in blush color for a day out. You can find this elegant jumpsuit here and the beautiful espadrille here.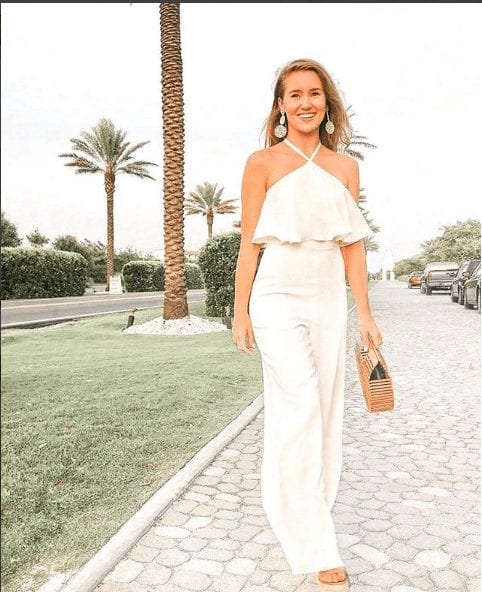 ↓ 23. How to Wear Shorts for Fall
We know it for a fact that we all are a little stubborn where shorts are concerned because we want to wear them to the last breath of summer in the air. You don't have to give away wearing shorts in October as you can easily style shorts for fall in different ways. Wear cute denim distressed shorts with a nice black top and a structured blazer for fall. If you feel a chill in the air, you can always wear leggings or tights below the shorts.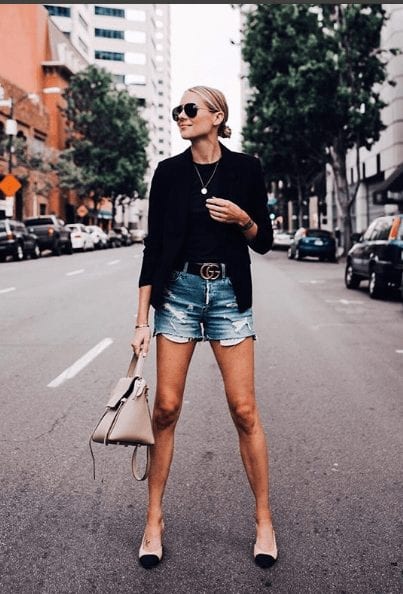 ↓ 22. Cute Fall Jackets
If you are planning to go shopping for the fall outfits, it is necessary to gather some items that can be used for a long period, even while a few days of summer remain in hand. This attractive boxy corduroy jacket in traditional October colors can be worn with various outfits ranging from skirts to pants and even jumpsuits. You can find it here. These leather mules will go beautifully with the jacket and can be found here.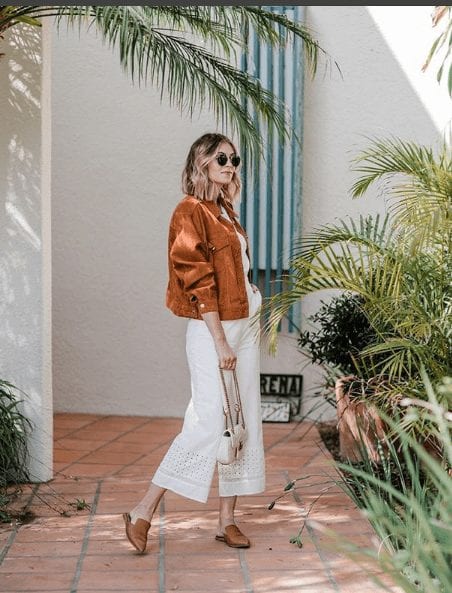 ↓ 21. Office Wear for October
Tired of the typical options to wear for office this month? We bring you the option of this perfect outfit for great inspiration for October. This feminine dress with elegant flair is perfect for all your office needs and will also meet the dress code rules. Check out these 21 Ways to Wear Jeans at Work.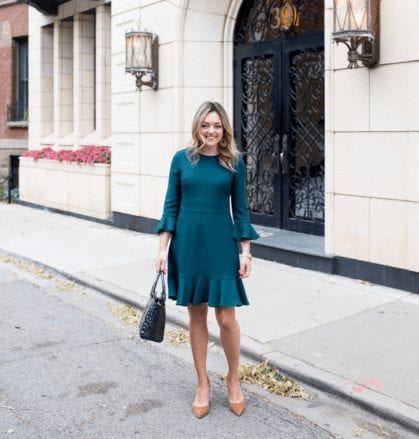 ↓ 20. Plus Size Dresses for October
Worried about getting the perfect plus size dress for October? This alluring tie waist wrap dress in a pleasant shade of red with kimono style sleeves doesn't only have a very modern touch but also makes us feel pretty excited about October. You can find this dress here.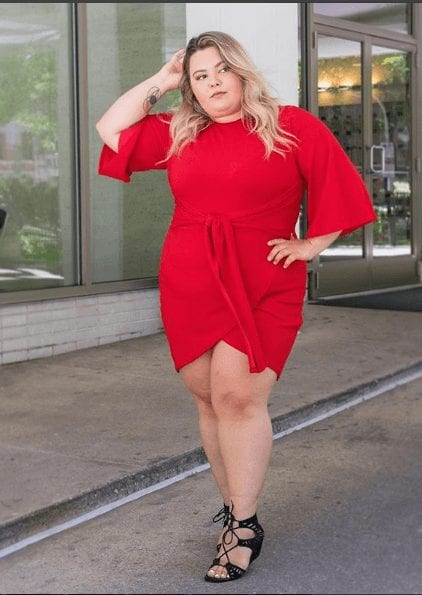 ↓ 19. Beachwear for Vacations
If you are the type of girl who is always searching for cute swimwear and beachwear, we have a very exciting new swimsuit for you. This plunging neck swimsuit with 3D flowers is extremely sophisticated and perfect for October especially if you plan to go on vacations.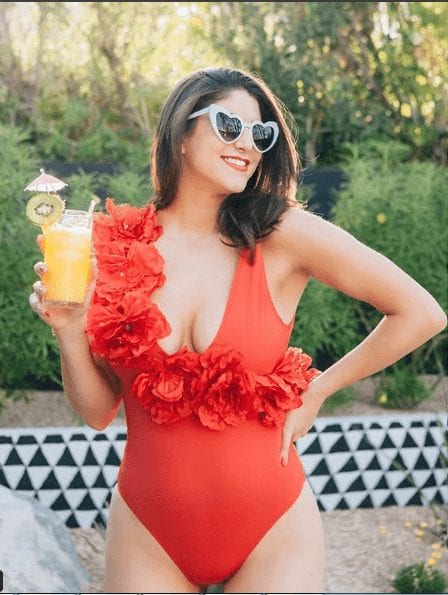 ↓ 18. Striped Skirts
Stripes are being very popular this year and striped skirts appear very chic and cool. You can wear this cute blue striped skirt with ruffles along with any awesome top. You can find this top here and this skirt here. These blue Suede Slide Espadrille Wedges will go perfectly with the outfit and you can get them here.
↓ 17. Alluring Weekend Outfit
For the weekend you want to choose something that is super comfy and yet is also full on the scoreboard whereby style is concerned. What could be more awesome than these high-waisted white ruffle pants and this cute top?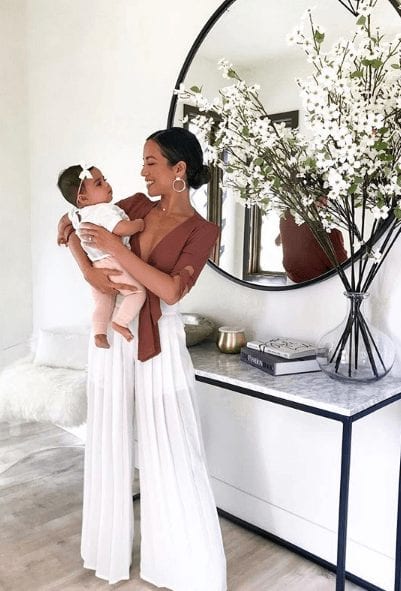 ↓ 16. Vibrant Maxi Dress
A vibrant and breezy maxi dress is a must-have for October. The appeal for this dress is high because it can be worn for multiple occasions and can effortlessly upgrade your look whether you are planning to wear it to the beach or for a dinner date with friends or family. You can find this off-shoulder yellow maxi dress here.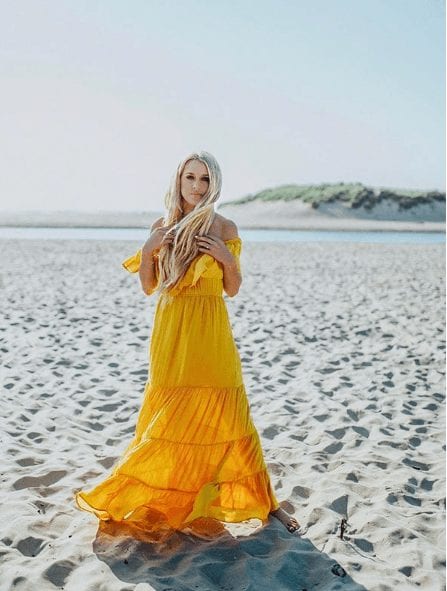 ↓ 15. Jogger Pants Outfit
Jogger pants are the new cool and with there sophisticated and polished look can easily be incorporated in everyday outfits. You can go with these amazing looking jogger pants with a relaxed fit and can style them with this ruched sleeves black top and black heels. You can find the jogger pants here and the beautiful black top here. Keeping the latest trends in mind, here are 10 Outfit Ideas with Wide Legged White Pants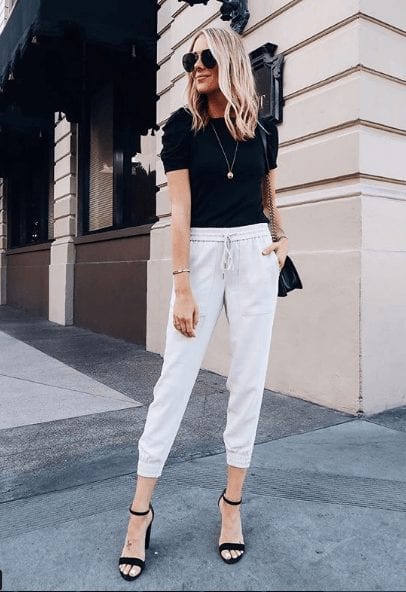 ↓ 14. Dreamy Date Outfit
We all want fun and dreamy outfits for date nights and sometimes it takes hour-long discussion with friends and discarding a multitude of dresses on the bed to finally be able to make our mind but not anymore! With this amazing black blouse and metallic pleated skirt combination, we have it all ready for you this October. You can find this metallic skirt here.
↓ 13. Cute Top with Gingham Shorts
Whether you opt for the macro print or the micro print gingham is here to stay. For October, choose these daring and whimsical gingham red print shorts with ruffle at the bottom and you can wear various color tops with these shorts for a youthful outfit. You can get these shorts here.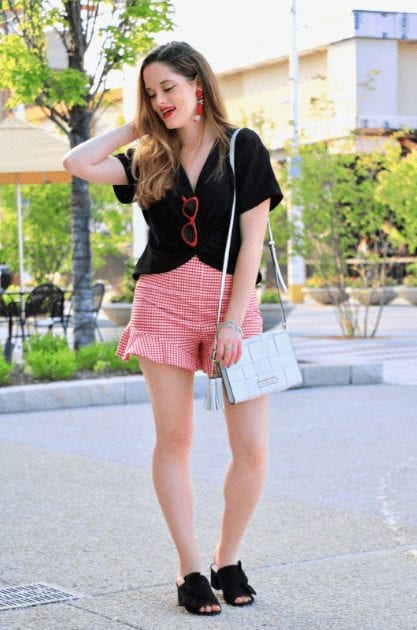 ↓ 12. Pink Suit Trend
From celebrities to the street style bloggers, everyone is going crazy over the trend of pink suit. You can flaunt this pink suit with aplomb this October and it can be used as a work outfit as well as a more casual evening outfit. You can find the pink blazer here and the pink crop pants here.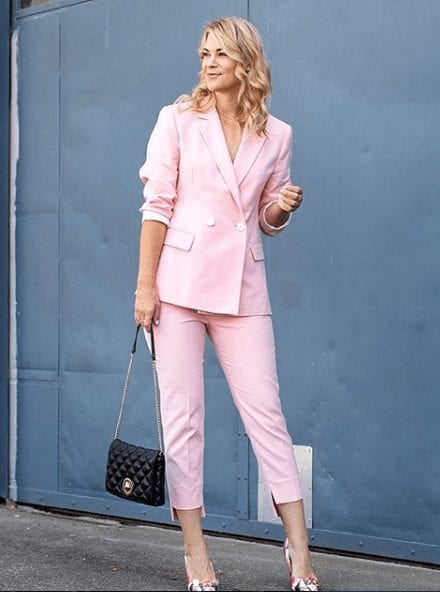 ↓ 11. Classic Shirt Dress
It is often confusing how to style and wear a shirt dress and thus we present to you two different shirt dress styles and look for both formal and casual wear.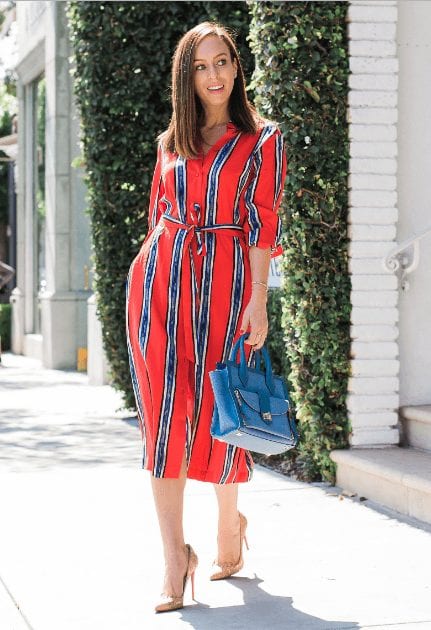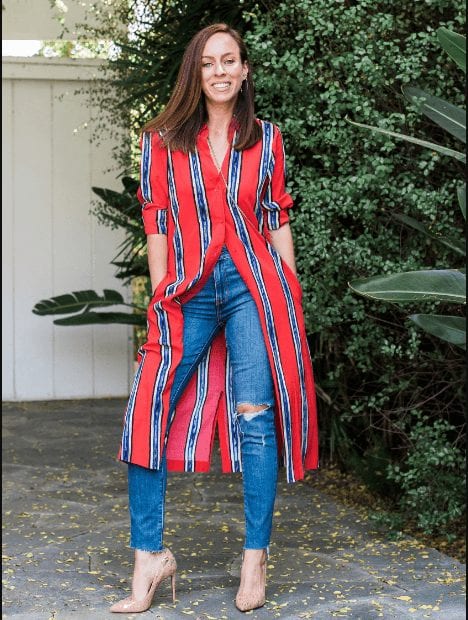 ↓ 10. Flaunting the Patterns for October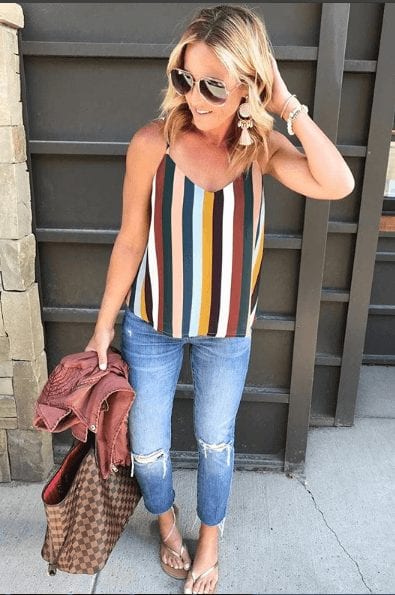 ↓ 9. How to Style Leather Pants for Fall
Strut around in your black grunge leather pants this October and wear a bold statement graphic shirt with them for an inspirational punk chick look. Get the shirt here and the pants here. Here are 17 Cute Outfits with Leather Pants for Women this Season.
↓ 8. Wedding Dress for October
If you are searching for a unique outfit for an October wedding, this off-shoulder high-low lustrous satin dress is both flattering and extraordinary in its style and perfect for any wedding you might have to attend. You can find this dress here.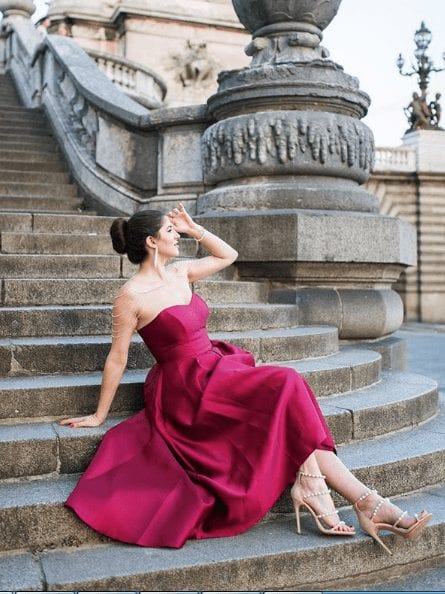 ↓ 7. Glamorous Pleated Skirt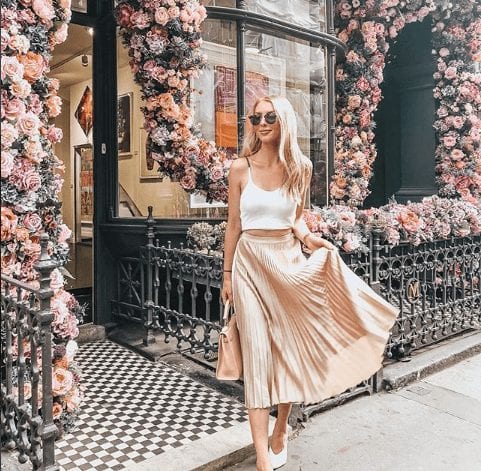 ↓ 6. Enchanting Tulle Skirt
What can be more enchanting than a layered tulle skirt? This October for a fairytale-like dress, opt for this cute nude pink layered tulle skirt along with a dramatic polka dot shirt and polka dot heels with a similar print purse. You can find this pink skirt here, the shoes here and the purse here.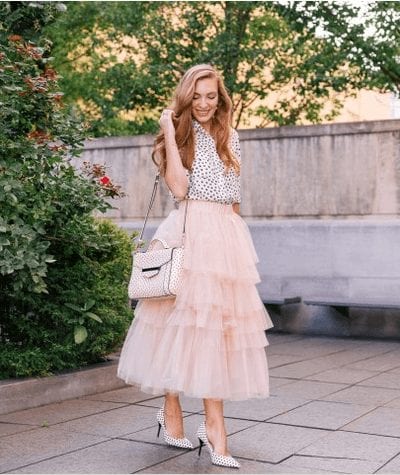 ↓ 5. Cropped Camo Jackets
You can easily be as imaginative with camo jackets as you like and create a perfectly awesome and flirty outfit this October along with denim shorts and a simple gray tee. You can grab your camo jacket here. And if you like wearing camo, you would love these 23 Ways To Wear Camo Pants Stylishly.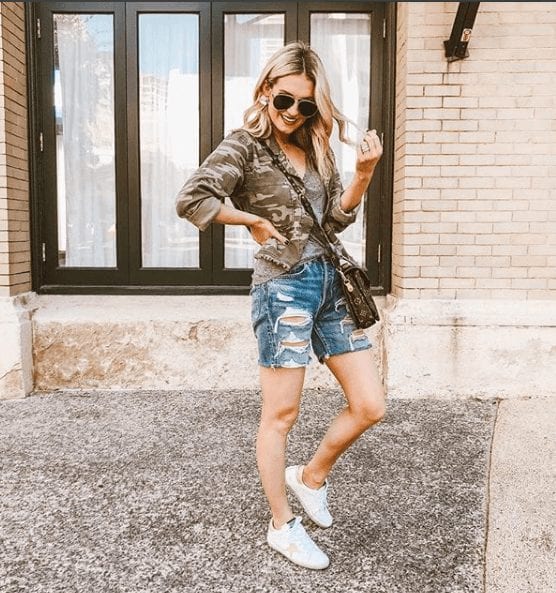 ↓ 4. Cute Shift Dress for October
Shift dresses are not only super comfortable but also pretty fashionable and a yellow shift dress is mandatory for fall. You can grab yours from here. You can wear these awesome brown Suede platform mule with this dress which you can find here.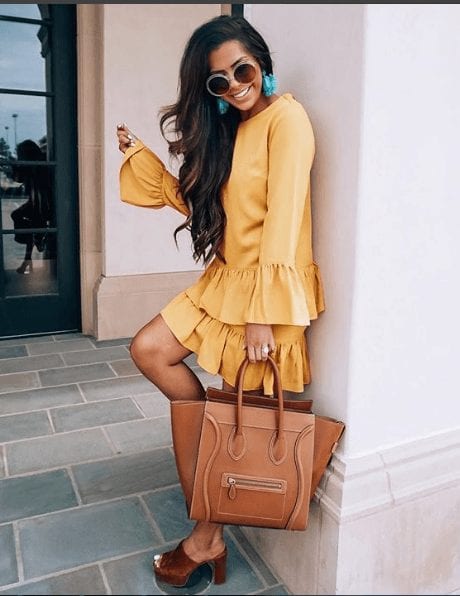 ↓ 3. Halloween Costumes
Whether you are a last moment costume person or you get excited for Halloween since the start of the year, here are some super cool options for dressing up for Halloween this year.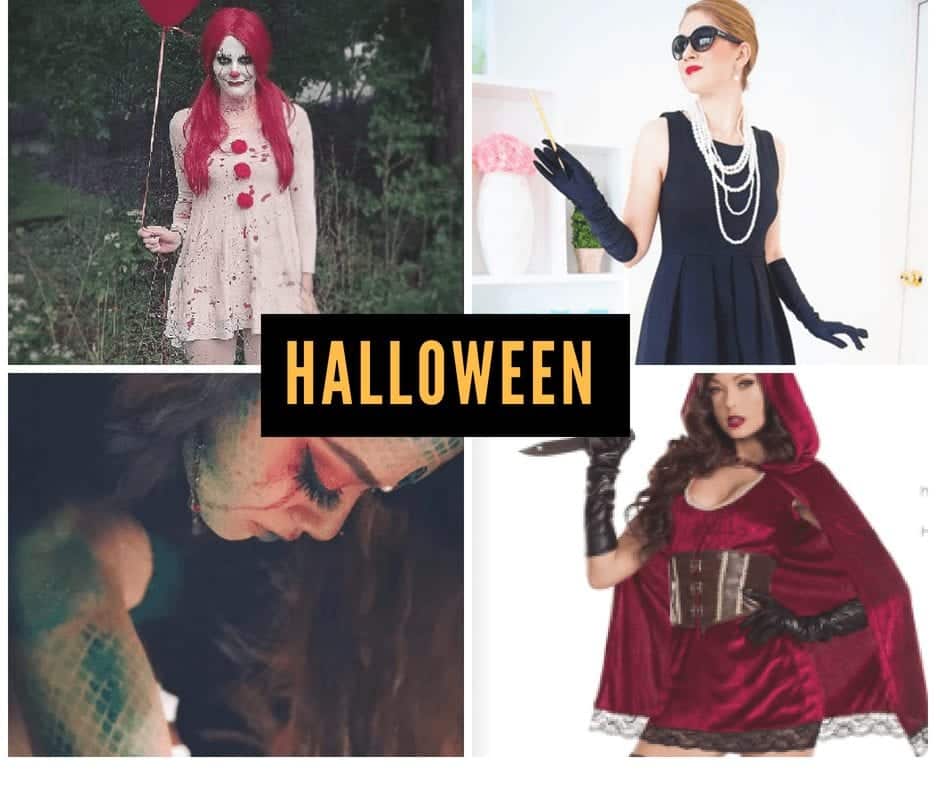 ↓ 2. Accessories
Unique and modern accessories are a girl's best friend and can help upgrade even the simplest of outfits. For October we have gathered great accessories for you to flaunt. These awesome Red Tiered Tassel Statement Earrings can be worn with any dress for a classy look. You can get them here. Match them with this Zirconia Halo Pendant for a dazzling look which you can find here.
For October we have got your back with these classy cat eye sunglasses which you can find here. Carry this awesome white bamboo basket bag which you can get here for a unique look.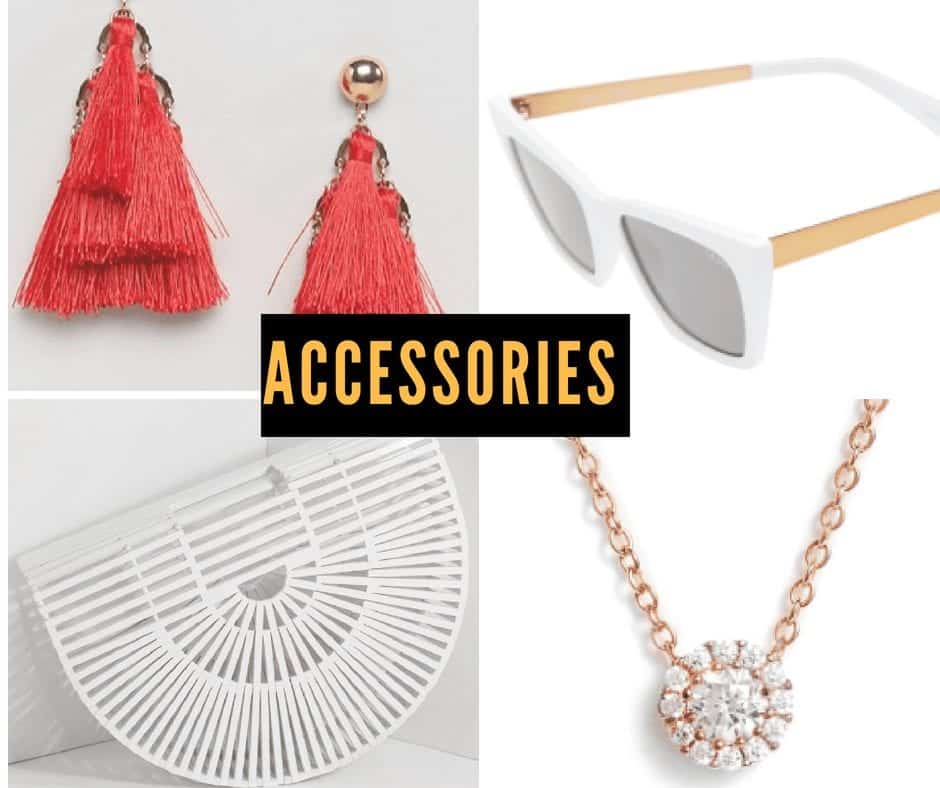 ↓ 1. Choice of Footwear
We are obsessed with the right and most appealing footwear and here are our picks for October. For a comfy yet cute look, go for these convertible heel sneakers that you can find here. For smart yet chic casual go for these blush ankle wrap sandals that you can get here or more traditional October orange flat sandals that you can get here. For a tasteful look, go for these versatile block heel sandals that you can get here.