Men Shearling Jacket Outfits – Among one of the top trends for men that you should definitely be hopping on to this fall/winter is shearlings – be it shearling jackets, coats, boots or anything. They are cozy, comfortable and super stylish. So what are you waiting for? Get your hands on them as soon as possible! Being one of the most practical piece of winter clothing that will not only make you look good but will also keep you warm.
These jackets have been a major part of most designer collections which makes them one of the must haves this season. Some people may have the perception of these jackets being old fashioned since they've been around for a long time but with this article we hope to change your opinion. With so many styles to choose from, you will surely fall in love with this trend.
How To Wear Shearling Jacket For Men
Styling an outfit with these jackets is no rocket science, all thanks to the vast variety of colors, looks and designers. And with so many options to choose from there has to be one that looks good on you for every occasion. Jackets can totally transform your look. From work meetings to casual strolls, you can carry them everywhere and make your own statement. So if there is one piece on clothing you need to invest in this winter, let it be a shearling jacket. Of course, you can always go for the cheap faux variety, but let us be honest, the original ones are incomparable. There are different types of these jackets available. Some of the trendy ones are:
Wool Shearling Bomber Jackets
Shearling Aviator Jacket
Shearling Leather Jacket
Shearling Long Overcoat
Faux Shearling Jacket
Animal Printed Shearling Jacket
Cropped Style Shearling Jacket
How, when and where to these jackets? That's exactly what we are here to tell you. Have a look at our list of 22 different outfits with shearling jackets for men: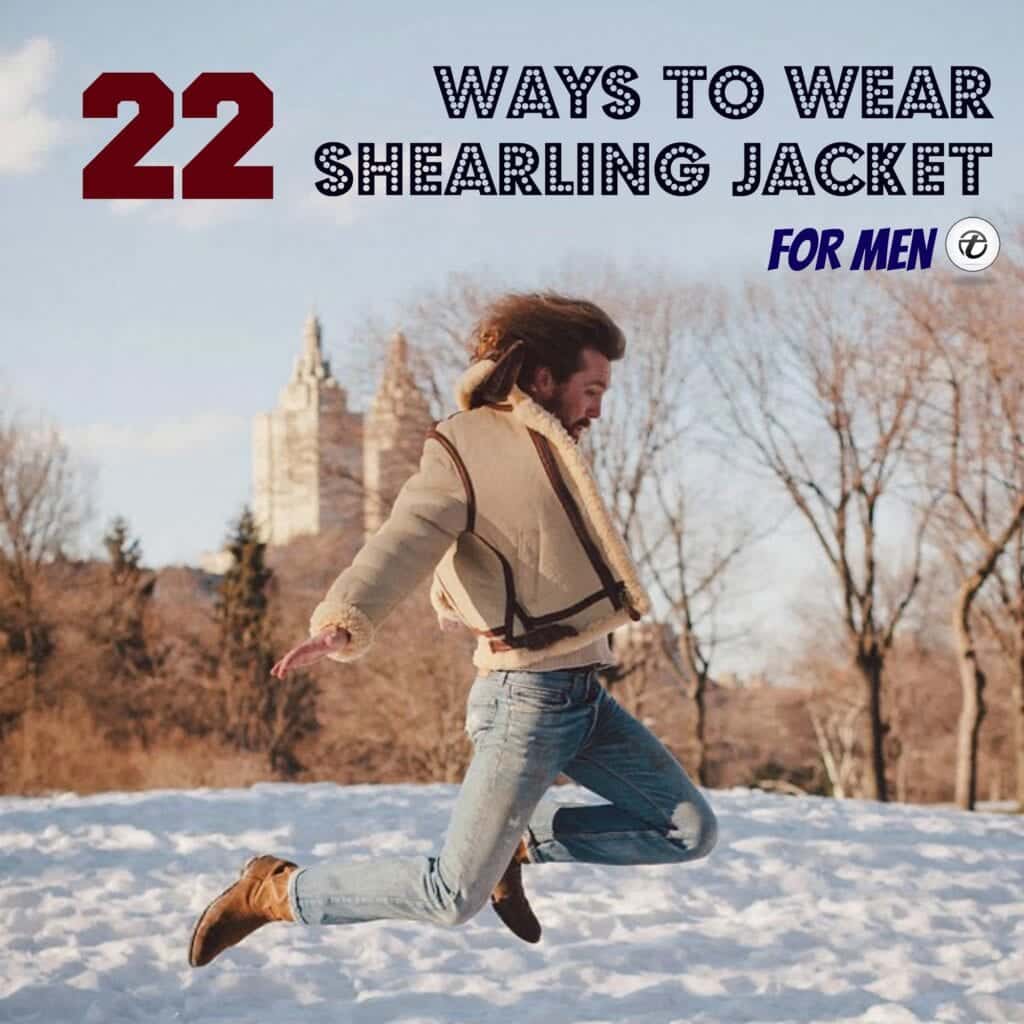 ↓22 – How To Wear Long Shearling Coat For Men
Long coats mostly look good with tucked in shirts or t-shirts. Here are 20 Best Outfits To Wear Long Down Coat.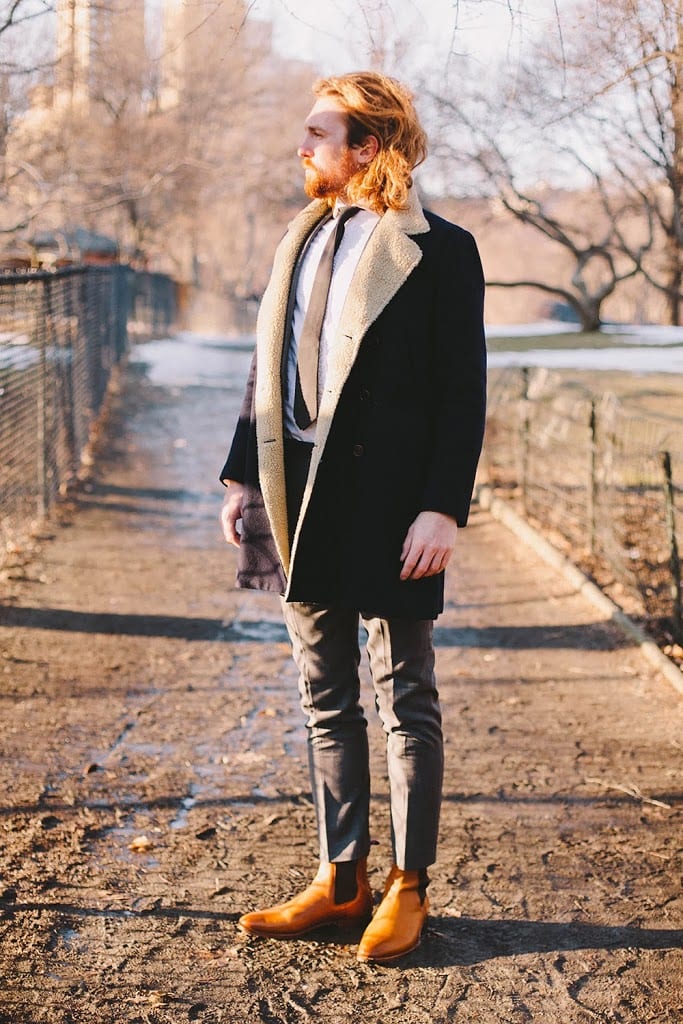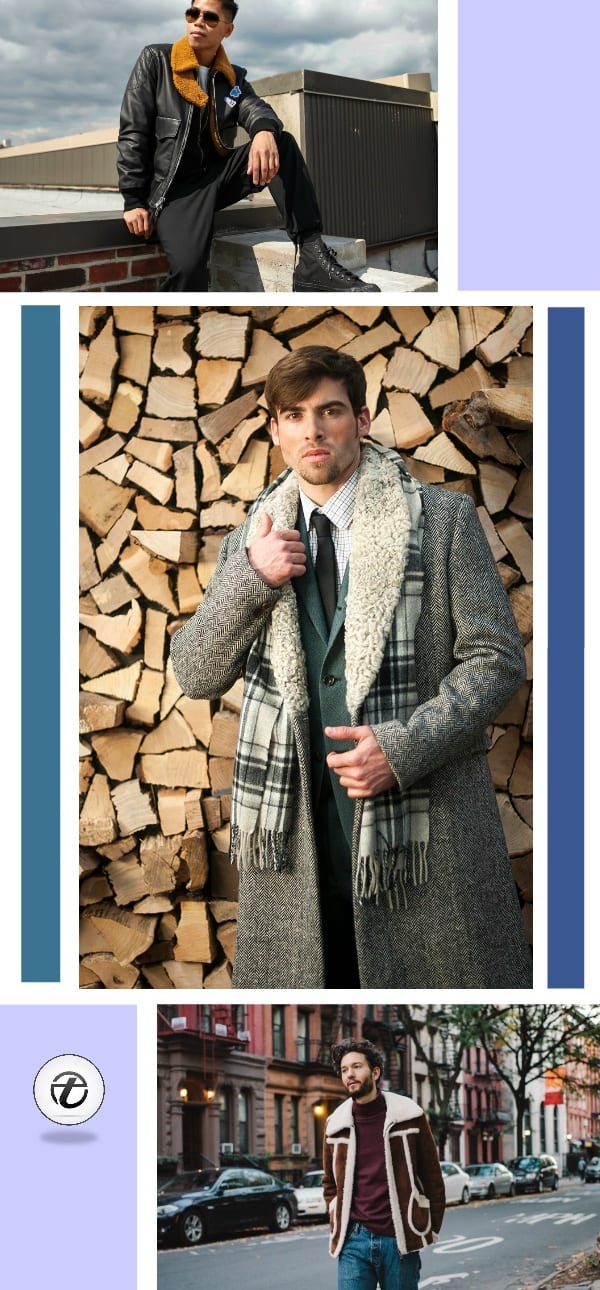 Via
↓21 – How To Wear A Shearling Denim Jacket
Denim gives off the perfect effortless look for casual wear. Pair it with a t-shirt or sweater of your choice.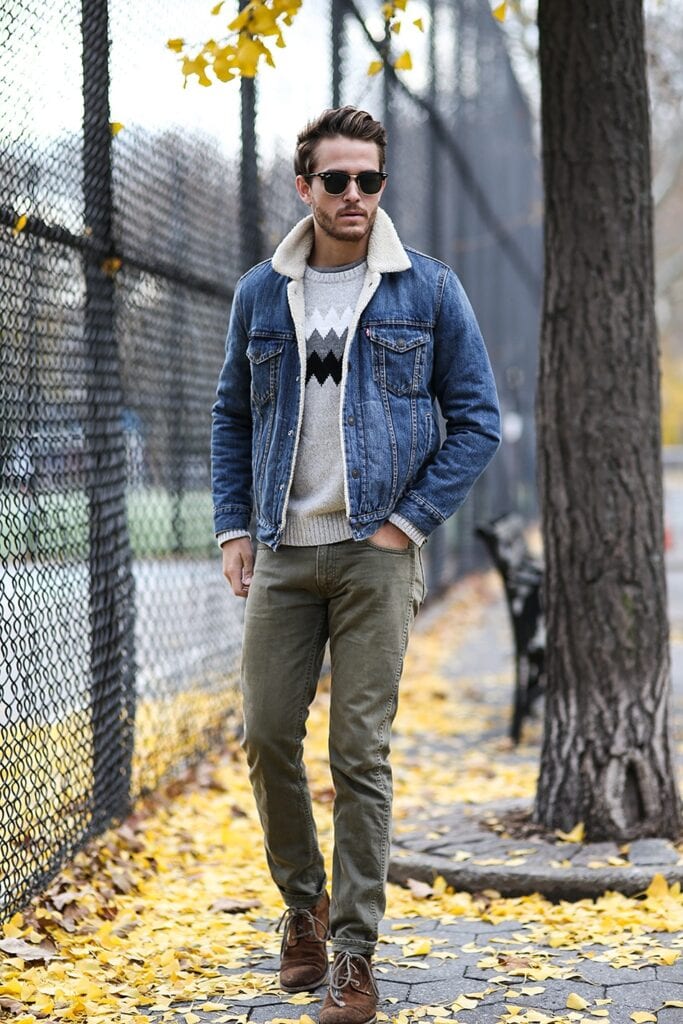 Via
↓20 – Day Time Casual Look
If you are just going to run errands or casually going out during the day, go for a neutral easy and comfortable shearling jacket. Check out these 18 Latest Men Casual Outfit with Blazer.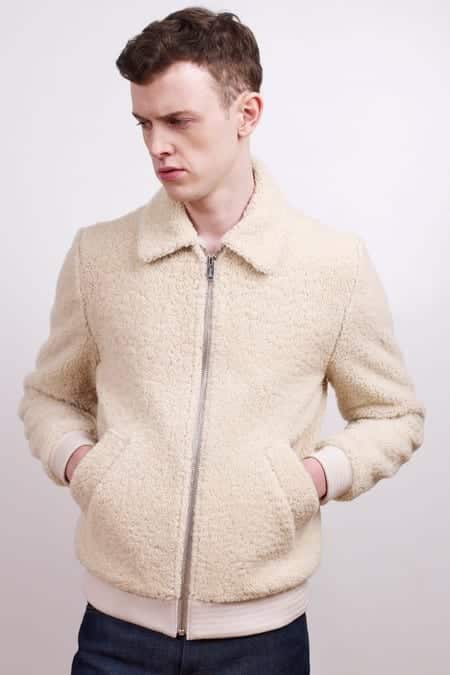 Via
↓19 – Winter Outfit For A Cool Look
If you want to stand out and not look the usual boring, experiment with different styles of shearling jackets instead of going for a plain one. Add boots to complete your look.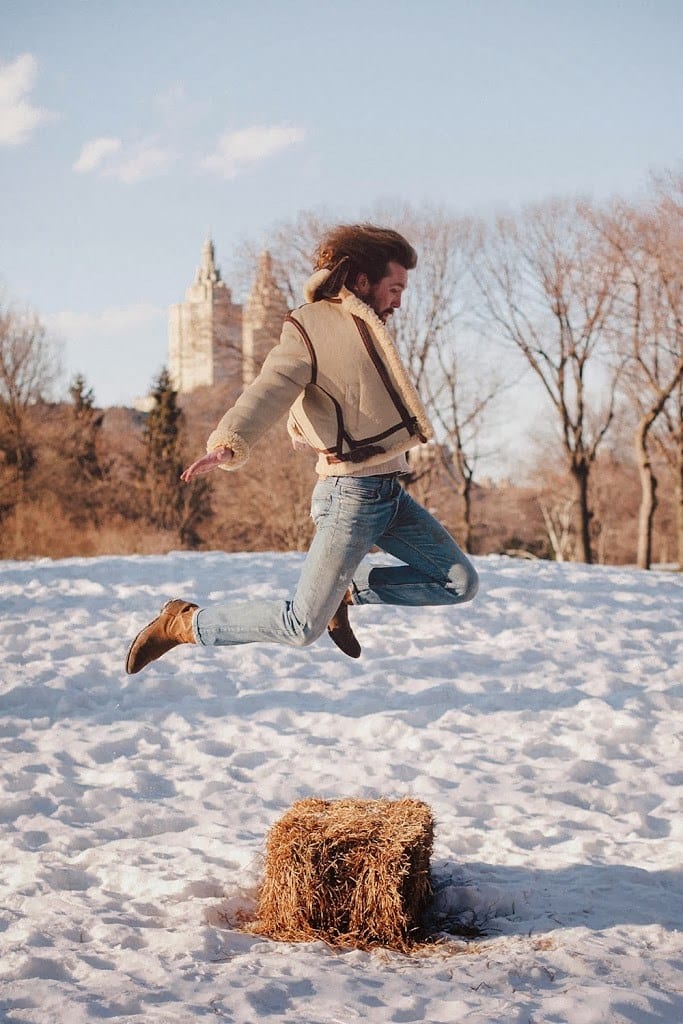 Via
↓18 – How To Wear Shearling Moto Jacket
These jackets look great on youngsters and make them look fresh and fashionable. You can pair it with a plain t-shirt or any sweater such as this striped one. Here are some great Suede Jacket Outfits for Men.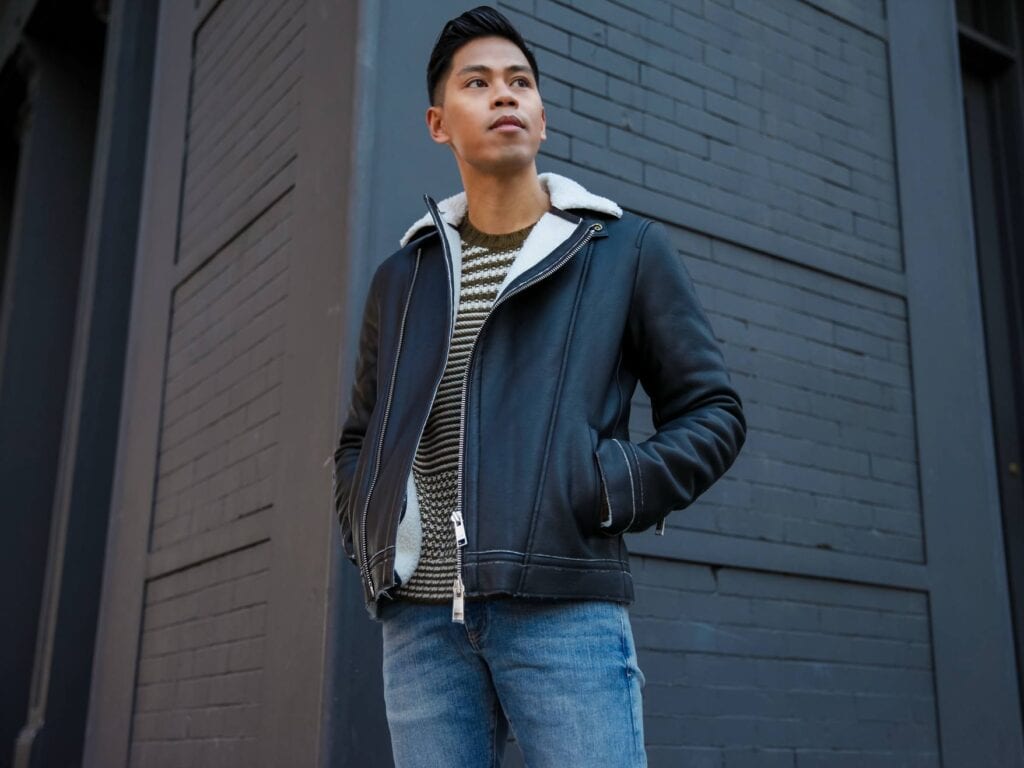 Via
↓17 – How To Wear Leather Shearling Jacket
Does anything in leather ever look bad? The answer is no! Keep things simple with a cool leather jacket, simple white tee and jeans.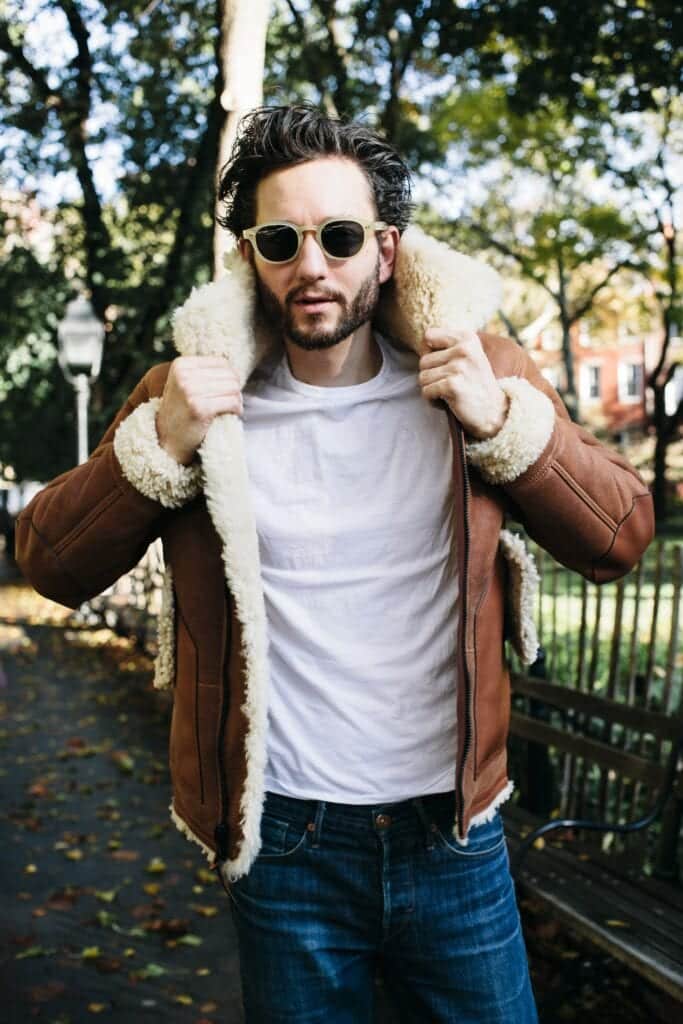 Via
↓16 – Shearling Jacket Outfit For A Party
If you want a fancy look you can choose a jacket and experiment with colors and textures such as this one worn with paid purple pants. Here are the 14 Best Party Wear for Men for All Seasons.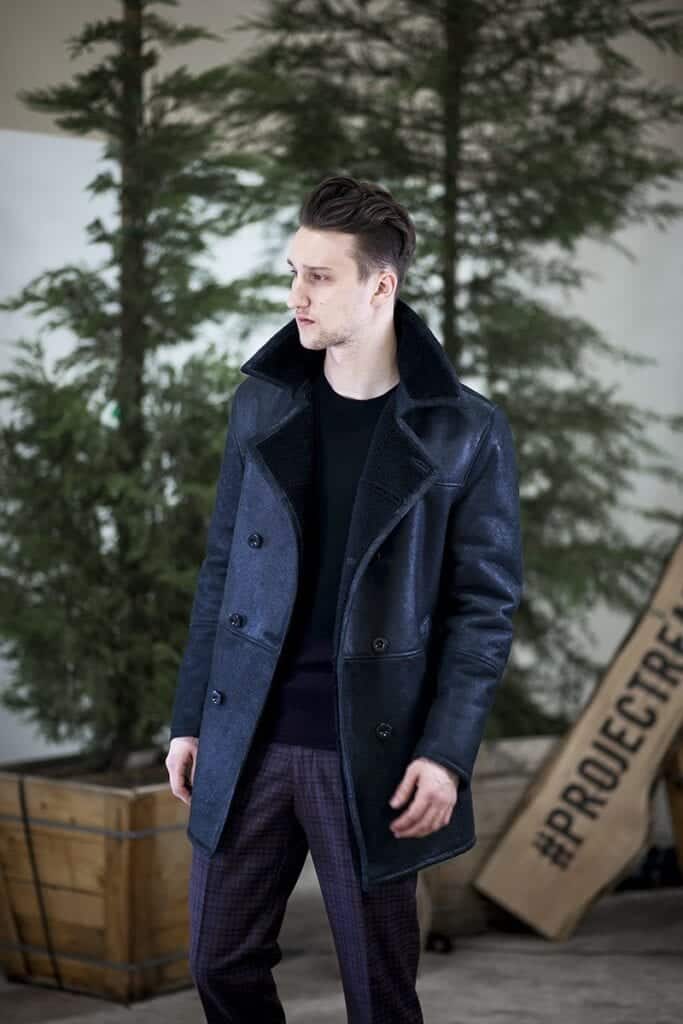 ↓15 – Long Shearling Coat With Scarf
Here is your perfect look for a formal attire. Checkered shirt and black tie with a grey suit and matching long coat. It does not get any better than this! If you want to further enhance your look add a matching scarf.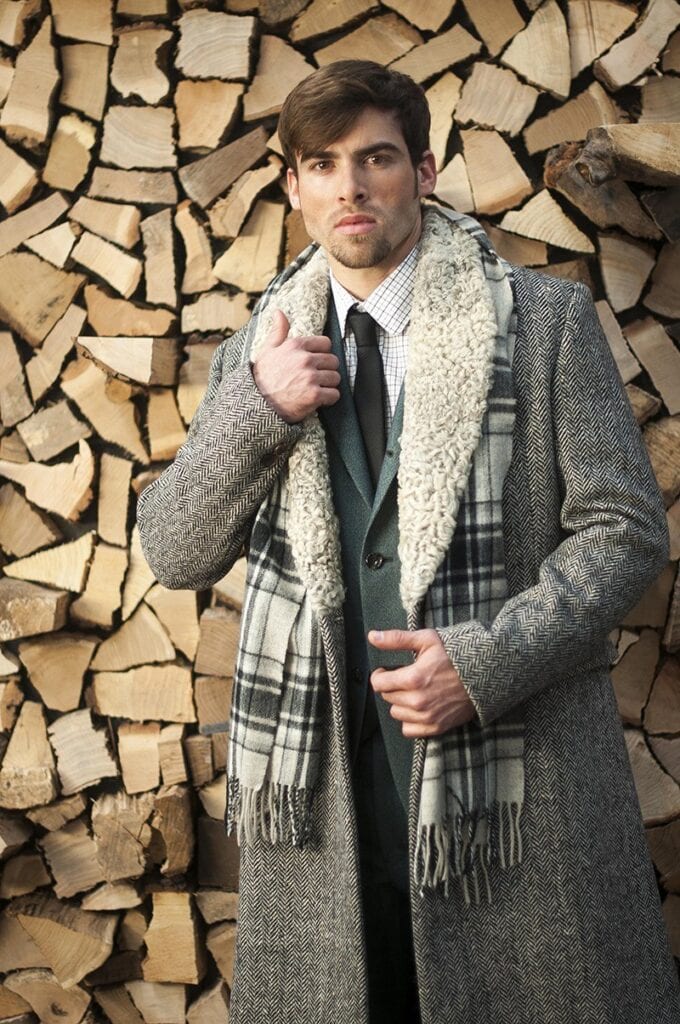 ↓14 – Turtleneck Outfit For Men
Turtlenecks bring out a great look when worn with shearling jackets. Here are 23 Ideas How to Wear Turtleneck For Men.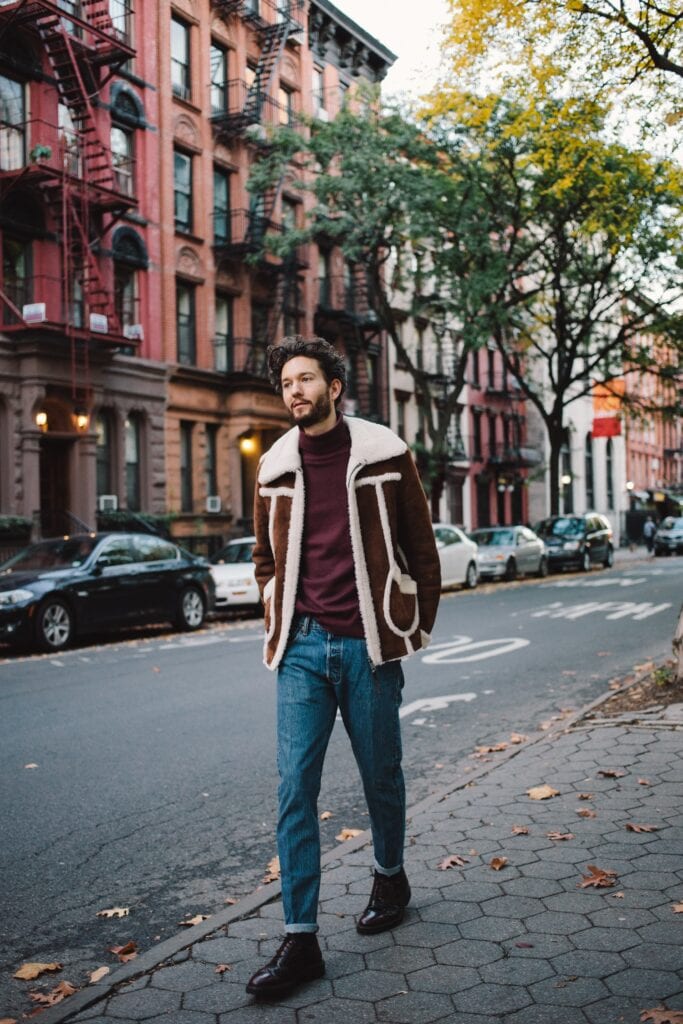 Via
↓13 – All Black Evening Look
For a night or evening look where you want to keep things simple and sophisticated, play with pieces in black.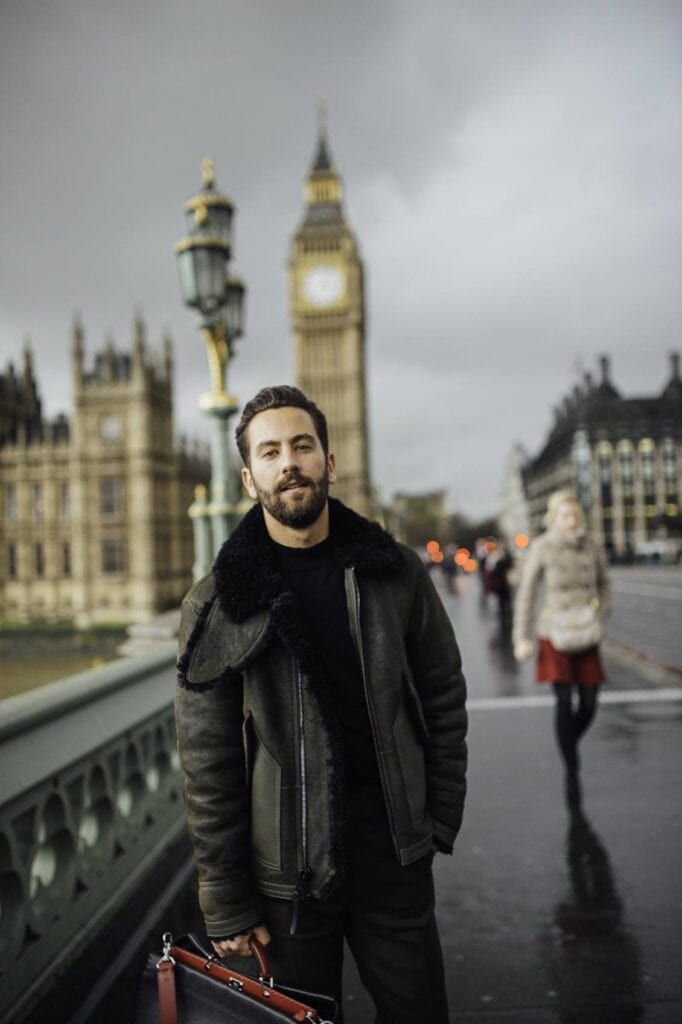 Via
↓12 – With Printed Shirt For Vintage Look
For a typical retro look with shearling jacket, you can go for a printed buttoned shirt underneath. Have a look at these Floral Shirt Outfit Ideas for Men.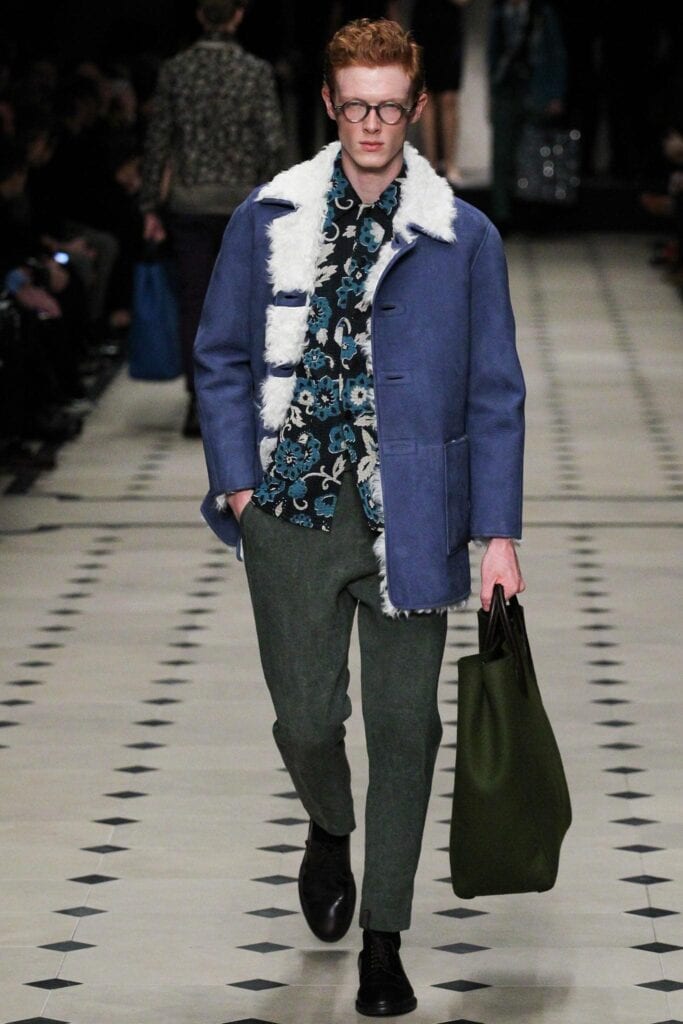 Via
↓11 – Shearling Jacket With Denim Jeans
Here is one of the most classic looks you can never go wrong with.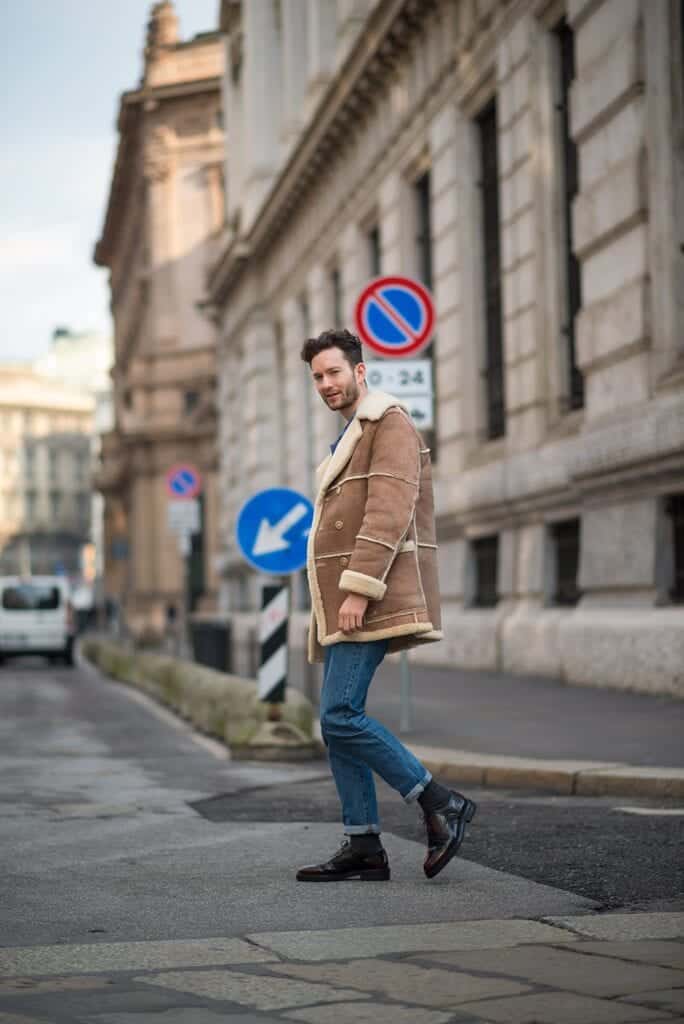 Via
↓10 – How To Wear Faux Shearling Jacket
If you want to casual look, go for a chic shirt or sweater with a shearling jacket. Pair them with cropped jeans and ankle boots. Here are 17 Ways To Wear Denim Jacket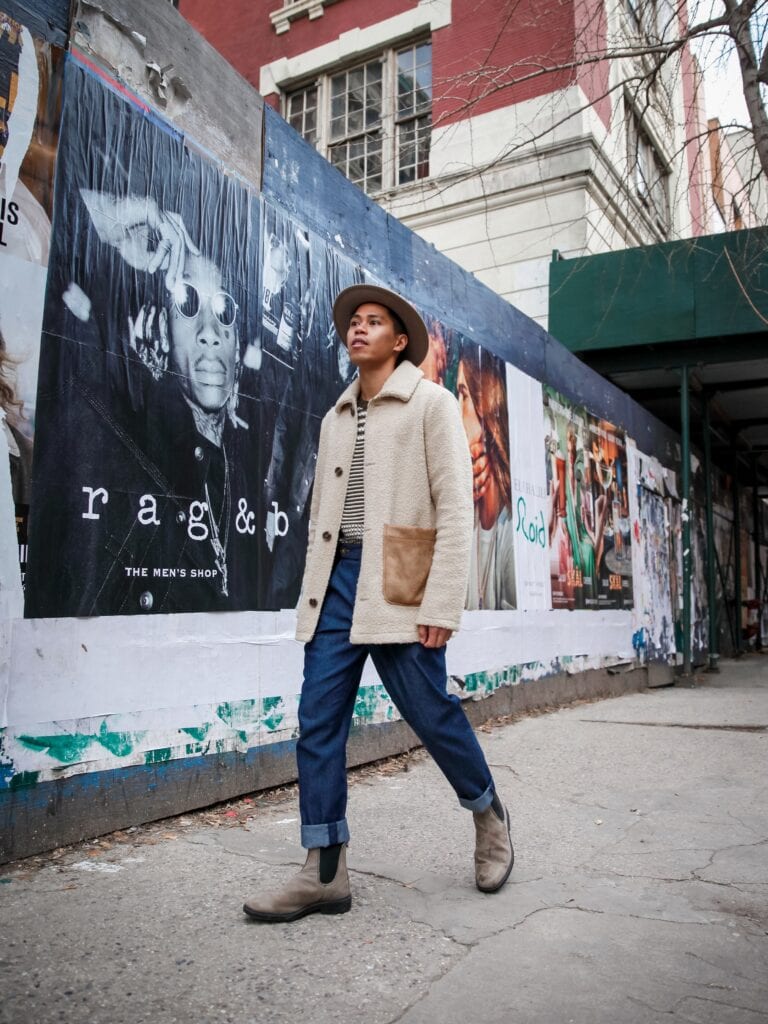 ↓9 – For A Casual Look
Going for a casual hangout or walk? Wear one of your casual funky shirts with a shearling jacket and you are good to go.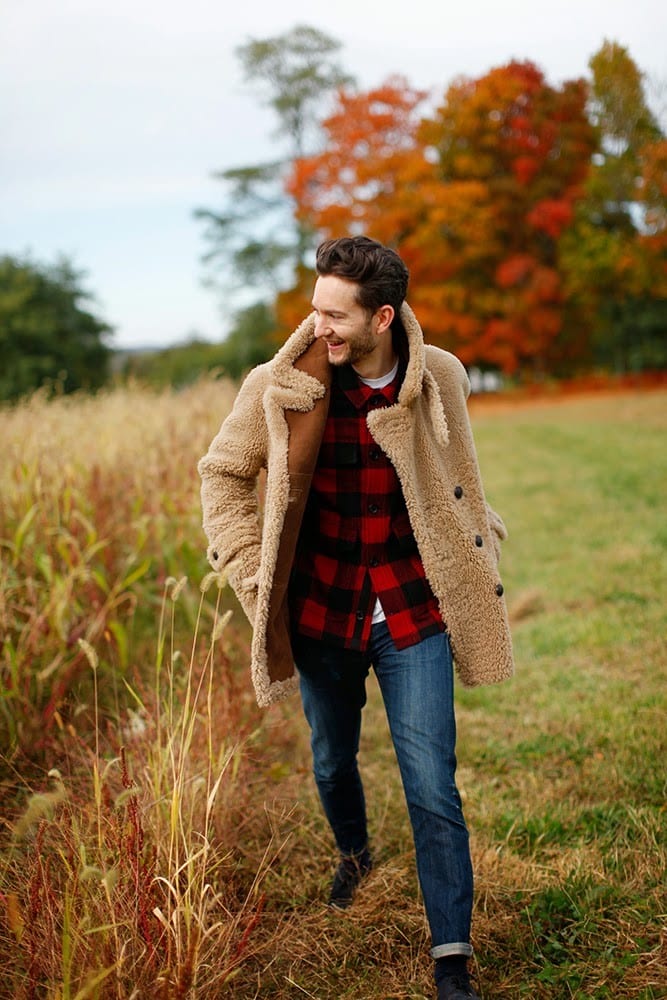 Via
↓8 – Shearling Aviator Jacket For Men
With so much hype around you, there is no reason why you should not follow this trend. Doesn't it look amazing? Here are 29 Ideas How To Style Black Pants.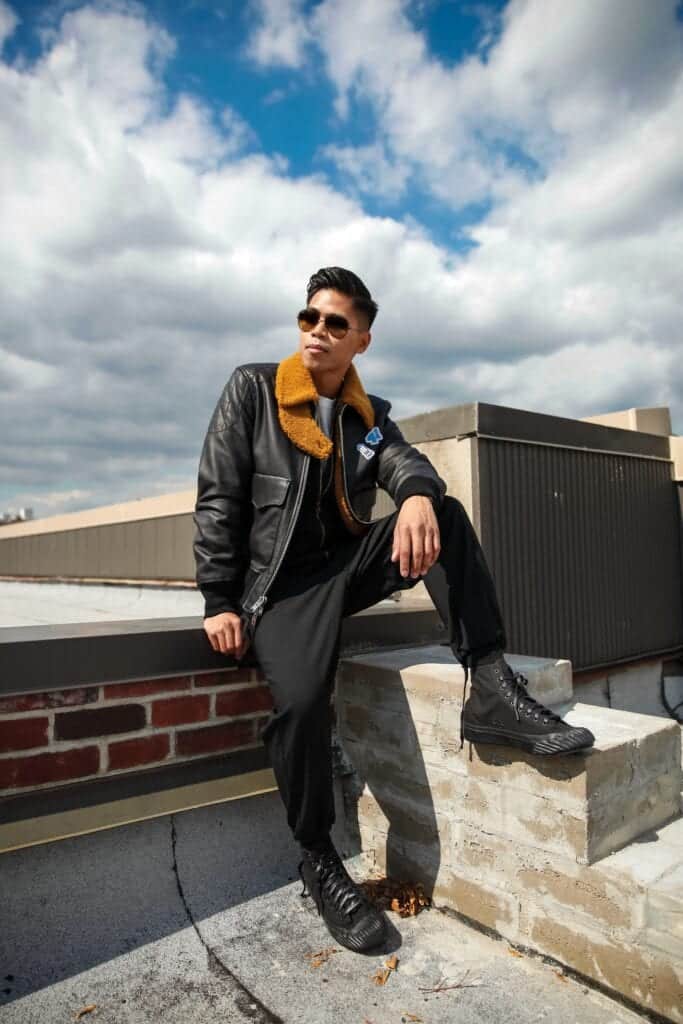 ↓7 – How To Wear Brown Shearling Coat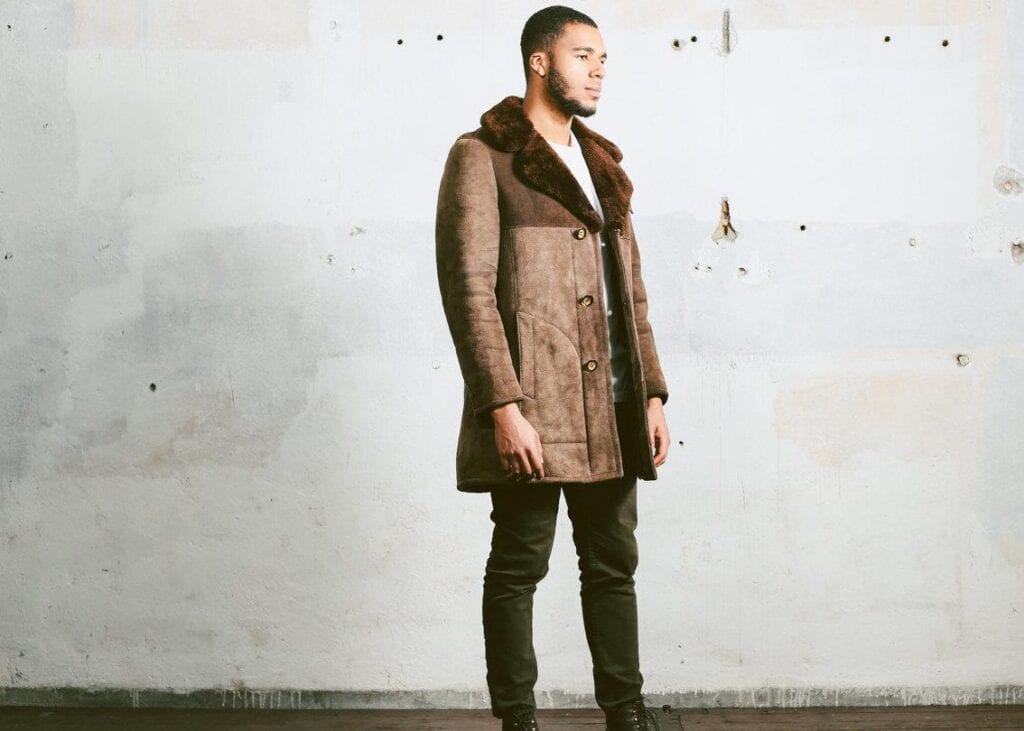 Via
↓6 – Shearling Outfit For A Unique Look
If you a are tired of the same kind of jackets and do not want something that makes you look too stuffed, here is a slightly printed navy jacket which looks absolutely handsome and you should definitely get your hands on something like this to recreate this look. Don't miss out 27 Ways to Style Guys Blue Jeans.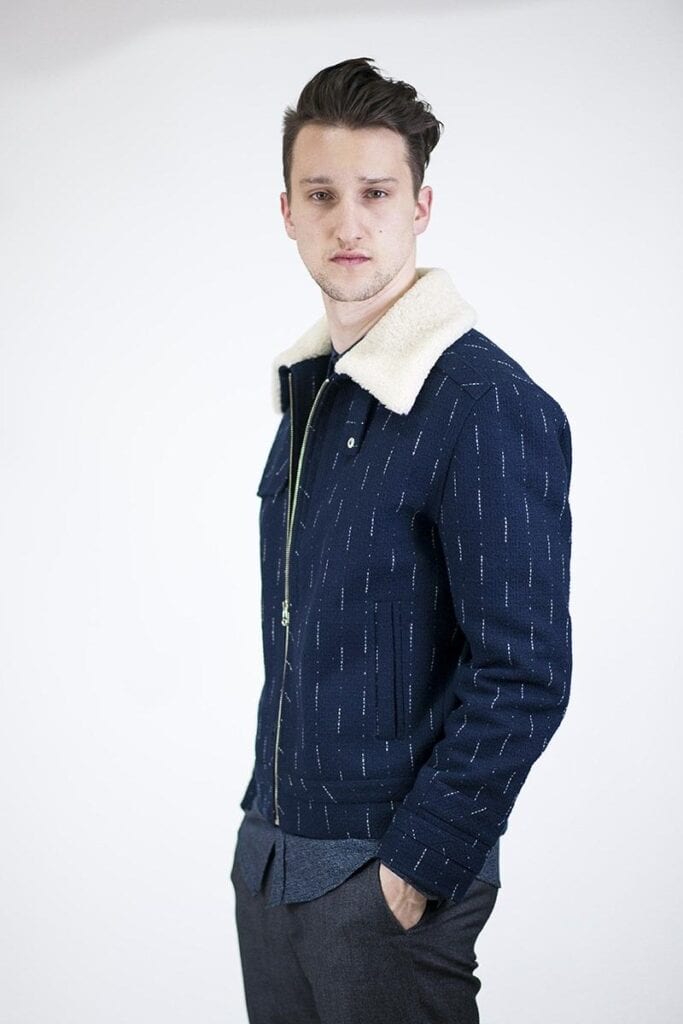 ↓5 – Shearling Baseball Jacket For Boys
Baseball shirts and jackets are all the rage among boys and teenagers these days. Here is one such cute monochrome look.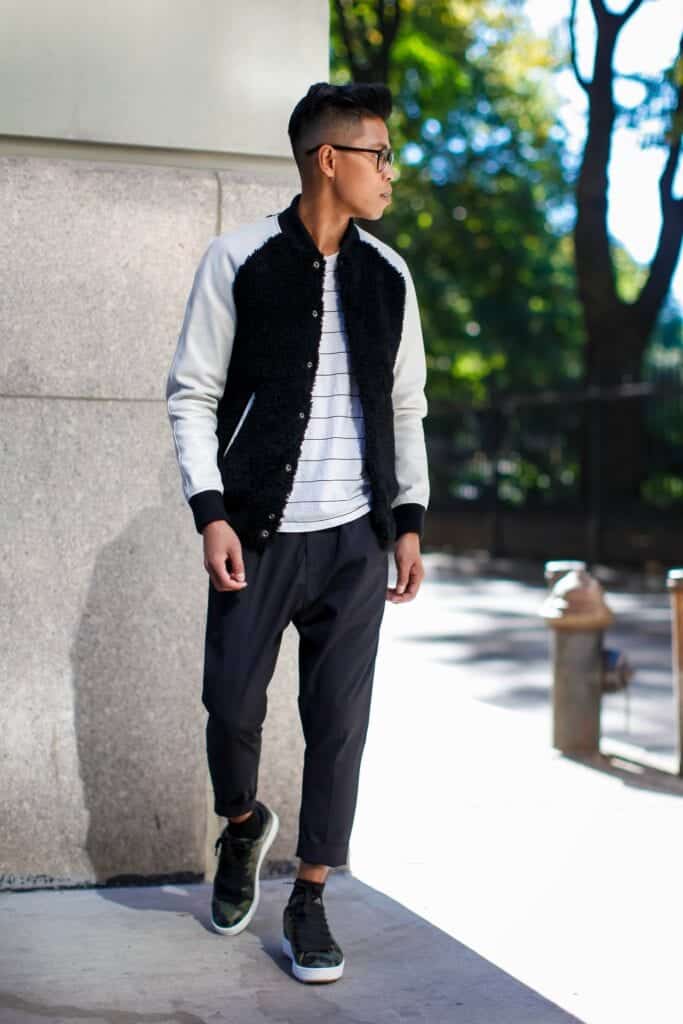 ↓4 – Shearling Bomber Jacket Outfit
Bomber shearling jackets are super warm and stylish, ideal for casual and semi-formal wear. Do have a look at 18 Outfits with Bomber Jackets for Guys.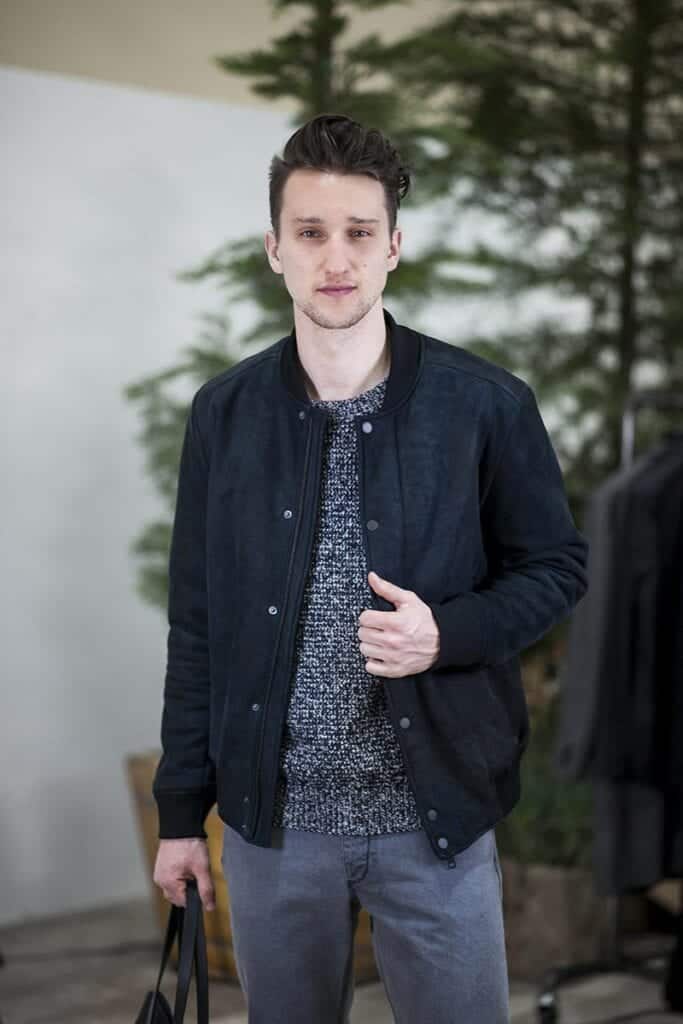 ↓3 – How To Wear Black Shearling Jacket
It can be styled in a number of ways and can be worn both casually or even formally over a suit and tie.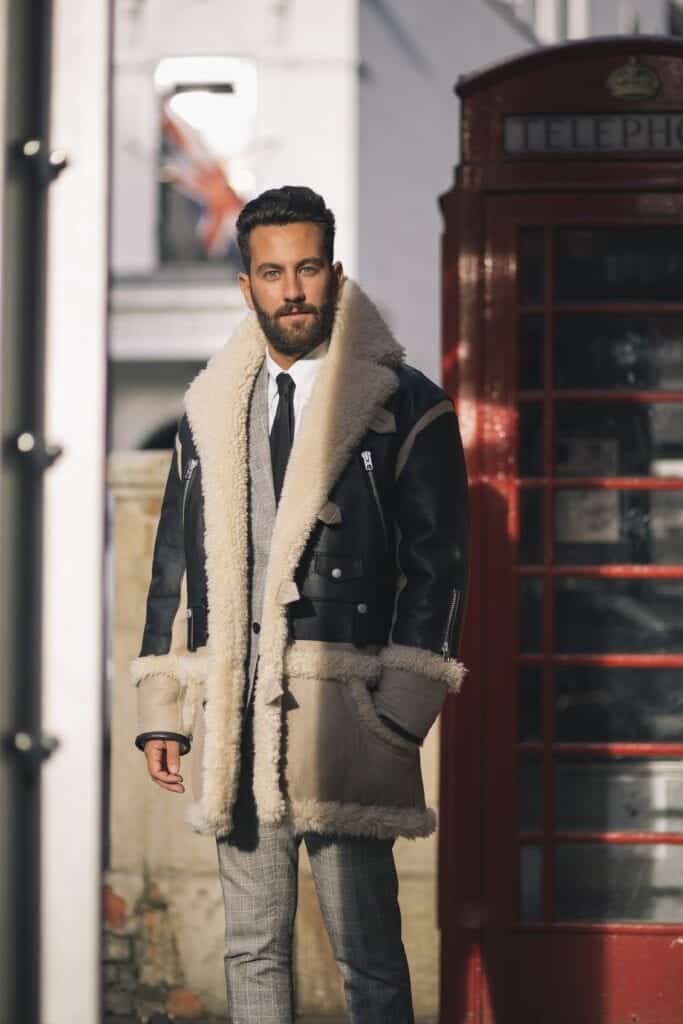 Via
↓2 – How To Wear Shearling Coat To Work
Shearling jackets can totally be worn to meetings and work such as this classy black coat and dress pants. Here are 20 Athletic Gym-wear Ideas for Men.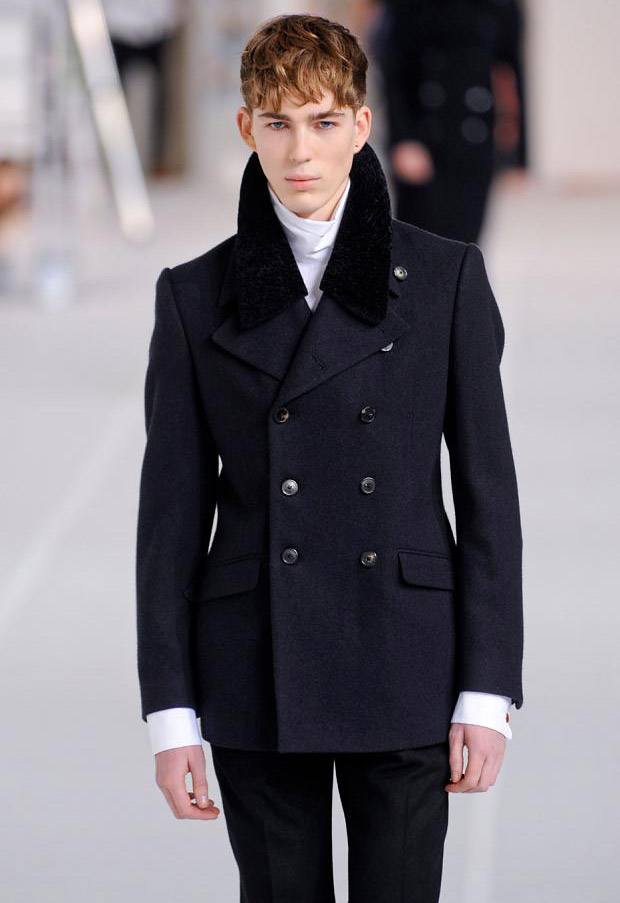 Via
↓1 – Celebrity Inspired Shearling Jacket Look
Who doesn't like Harry Style's laid-back looks? Here's one look with a brown shearling jacket and matching boots, Calvin Klein t-shirt and skinny pants to give you some major style inspiration.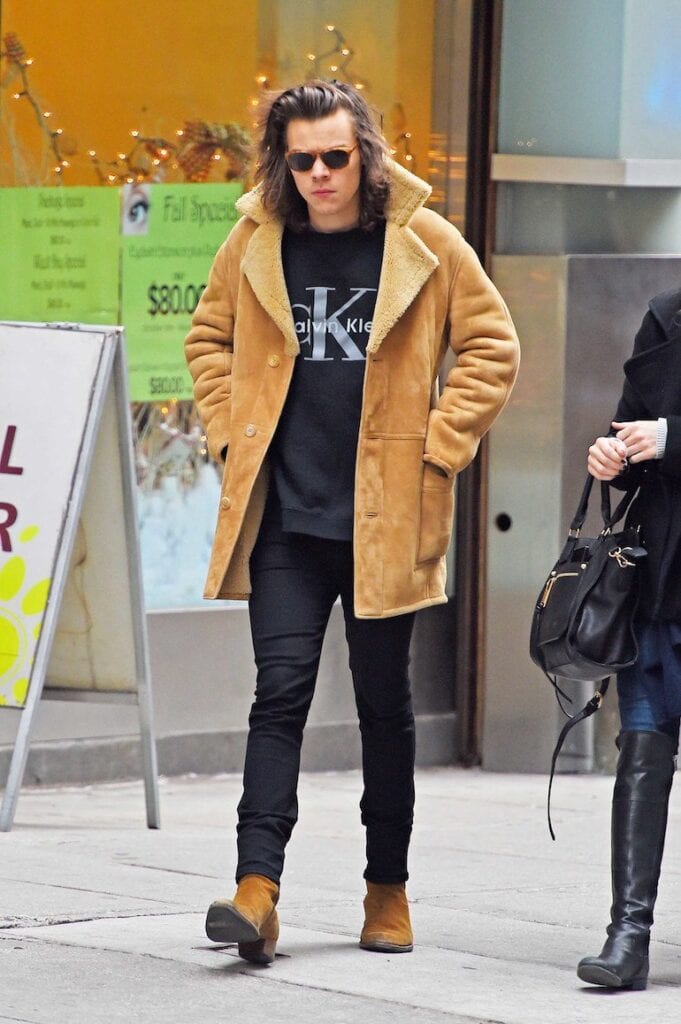 We hope that these outfits will inspire you in all the right ways and drive all your confusions away. Let us know what you thought of the article in the comments section.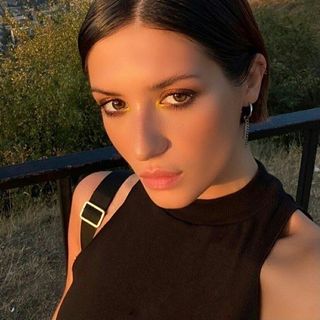 Avid reader and Fashionista. London Based freelance lifestyle editor