Summer Outfit Ideas for Men. Summer obviously brings lots more exposure to the sun. So make sure that whatever outfit you choose should perfectly match your body type, complexion, and of course the occasion. Here are some stylish summer outfit ideas for men this season. You can get a lot of ideas about what men should wear in summer.
As the summers are around the corner, it is time for you to update your wardrobes. We all know, fashion never remains constant, it keeps changing. Today we will discuss the latest fashion trends for men. From the coldest nights of winter to the hottest summer days, the wardrobe needs to be updated according to the season.
What to Wear this Summer?
As we update our audience on a yearly basis, this time too we are back with the latest summer fashion trends for men. This year's best looks and major trends are t-shirts, cardigans, denim jeans, and shorts. After the winter season, the latest trends in fashion are going to be hot. For all those men who have been looking for summer fashion trends, we will guide you with them. We hope you will love the ideas as much as we do.
Summer Styling Tips
A simple white tee shirt with jeans /shorts has always been a favorite for summers. Also, try out these with other fashion accessories to make your summers more colorful.
Use lighter tones to dress up in summer to cancel out the heat, this summer.
Wear breathable and comfy fabric to let your body breathe.
Try to choose suitable footwear that not only matches your styles but also feels good on your feet.
31 – Dressing Up All Casual
Men usually like to keep their dress code very casual, because it is one of the most comfortable dress codes that boys could wear. Casual clothes are very trendy and stylish. If you wish to wear shorts, then you could pick up a shirt with a cool design so that you can wear the casual dress anywhere you would want to. With a little styling, you can enhance your dressing style. Here's a complete Men's Smart Casual Attire Guide.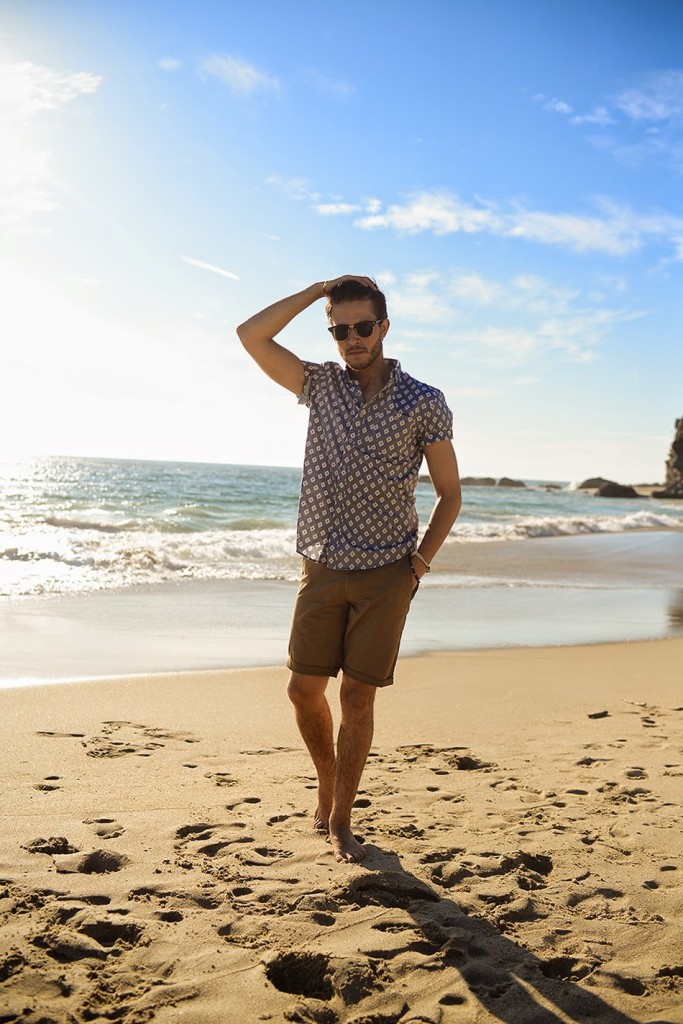 30 – Accessories For Summers
Cotton canvas shirts and jeans with a buckle belt will pull all these stylish summer menswear essentials together. There are always new ways to refresh menswear for summer. Avoid and skip the old styles that have gone out of fashion.
The trick to dressing up well is not that hard if you know the basics of fashion. For chic summer styling, all through the season try to invest in some quality summer accessories like a stylish pair of sunglasses, a dope wristwatch and a few wristbands to go along well, with any summer look you carry.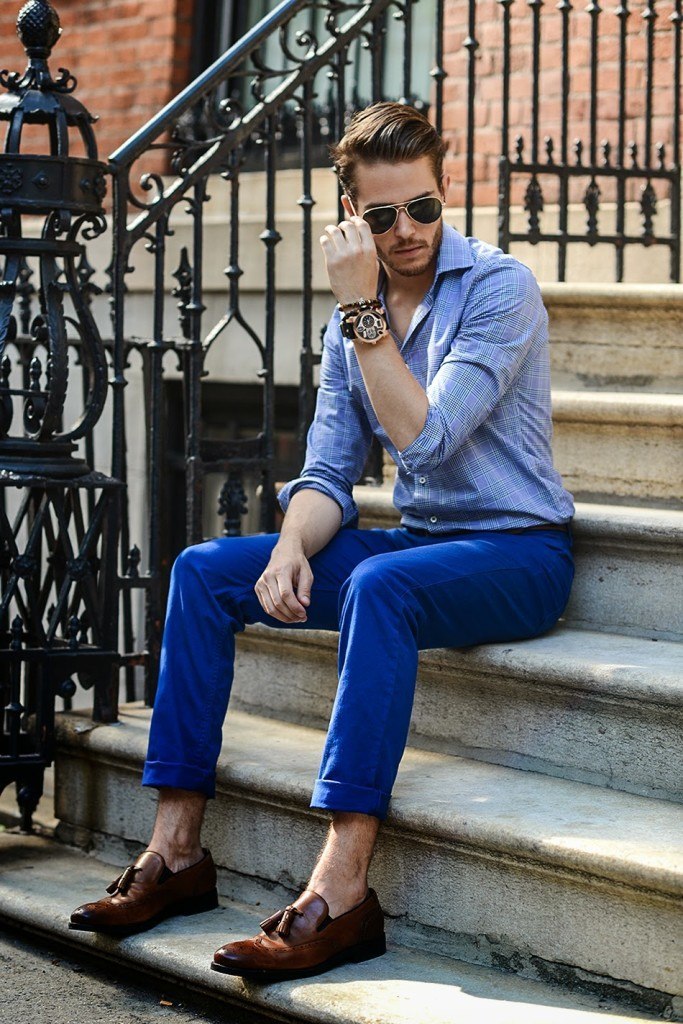 29 – Styling With An Outer Shirt
Want to look stylish in your summer clothes? Here is an intelligent way to level up your casual summer shorts outfit. Just wear a cotton button-down shirt over your regular summer t-shirt and see the magic. Look how adorable this boy looks in his white basic t-shirt paired with cotton shorts and button-down outerwear!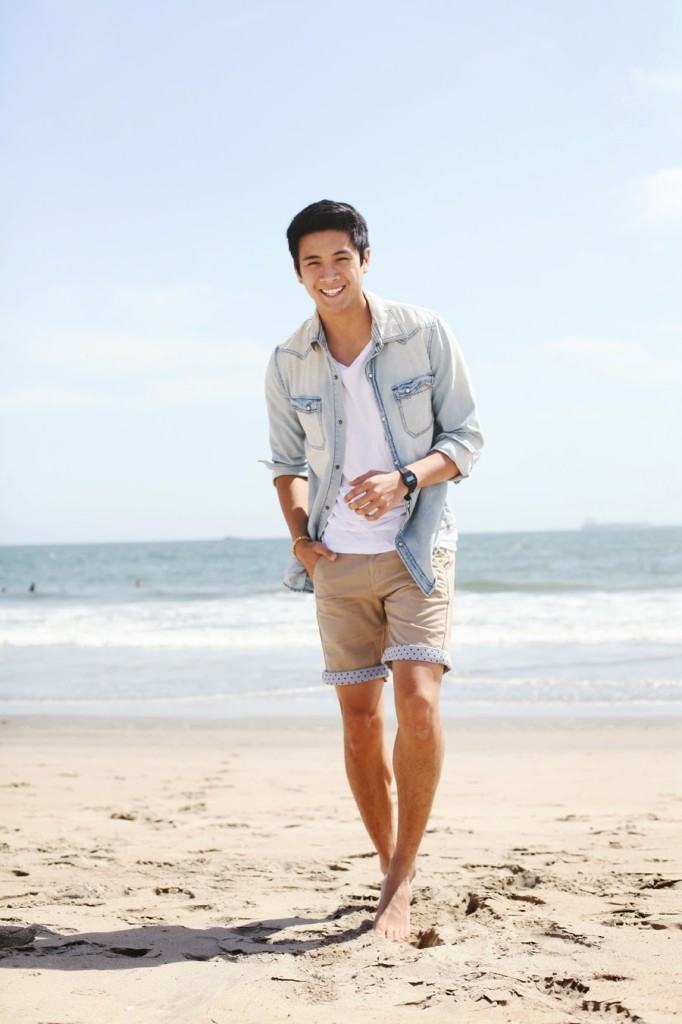 28 – The Magic Of Plaids
If you want to style something that is more than casual but does not want to go overboard. Plaids are the answer to all your styling problems. You can make any casual look into a semi-formal by just adding plaid prints to your outfit. Moreover, you can style a plaid shirt with cotton pants, jeans, shorts, or even with your dinner suit. In addition, you can use it in your office wear outfits. Look how handsome the gentleman looks, dressed up in a blue and white plaid shirt with ivory cotton pants and blue moccasins.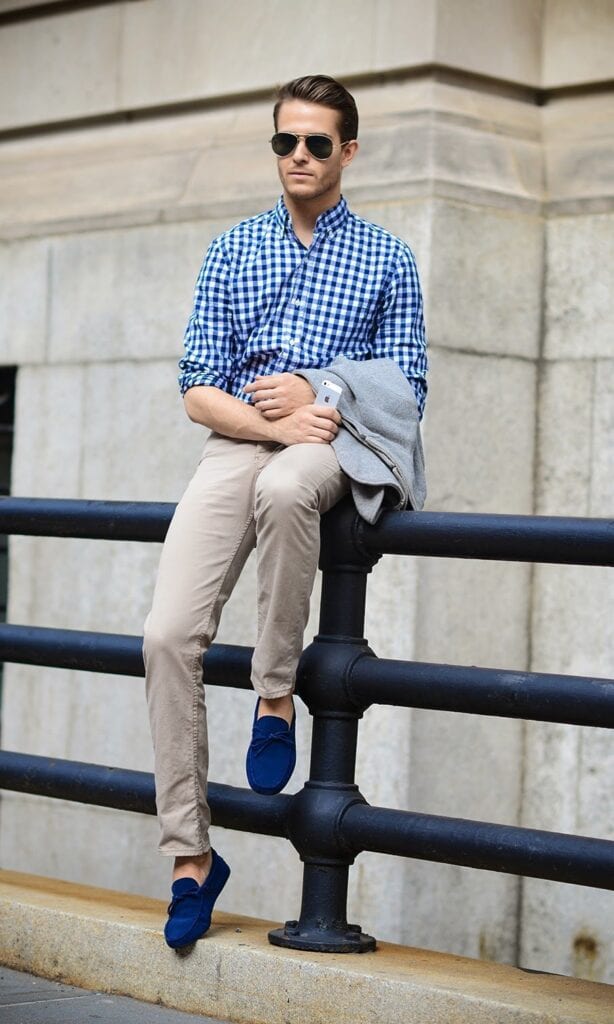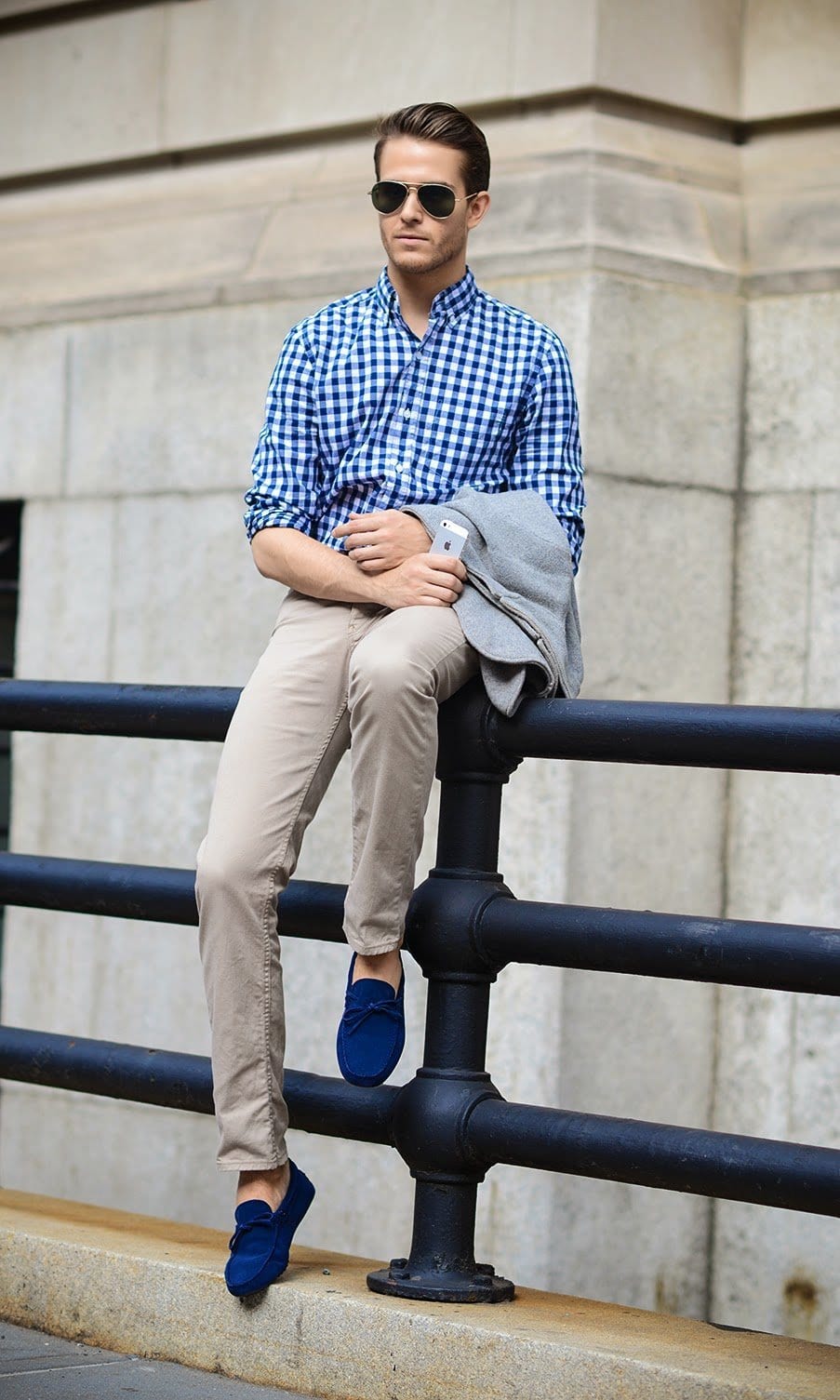 Plaid button-down shirt 20.70$
27 – Pulling Off A Summer Sweatshirt Look
Looking for something to style in mid-summer weather? Sweatshirts are a cool and stylish option to opt for. In addition, sweatshirts can be styled with your regular pair of jeans, shorts, and even joggers. Therefore, it is a good option to make an investment. We loved how this guy in the picture pulled off a black and white striped sweatshirt with khaki cotton pants on a sunny summery afternoon.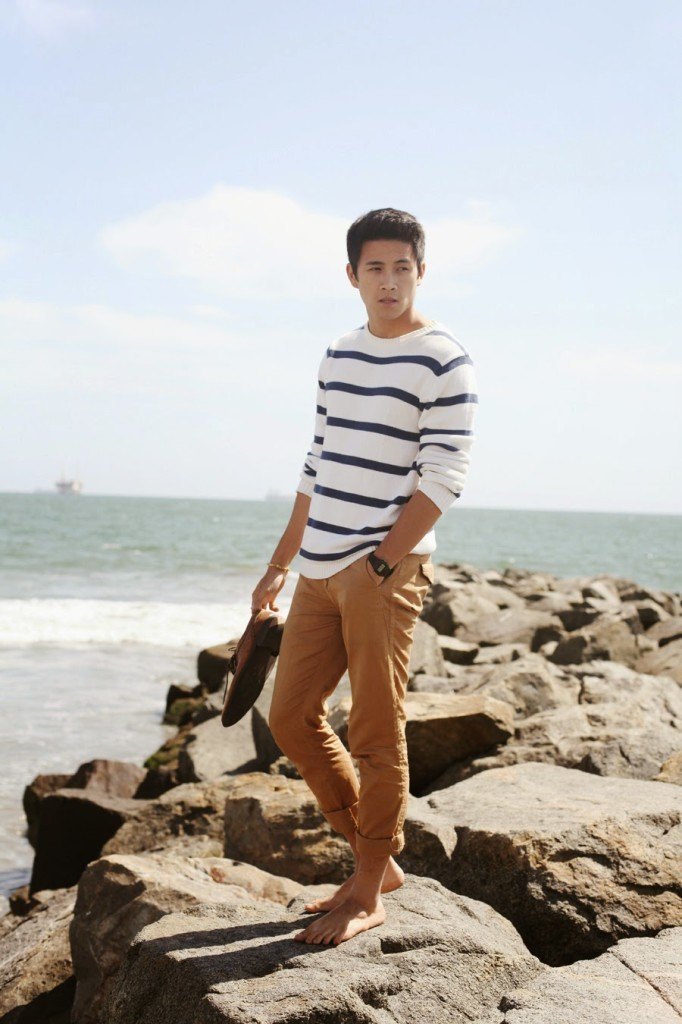 Black And White Sweatshirt 31.99$
26 – Styling With Sneaker Shoes
Looking to buy footwear that goes well with all your summer outfits? Sneaker shoes are the ultimate option for you. You can wear your usual sneaker shoes anywhere and anytime regardless of the weather. Moreover, it goes along well with every summer outfit whether it's a T-shirt and shorts or pants styled with dress shirts. With a pair of white sneakers in your wardrobe, you never have to worry about your summer footwear.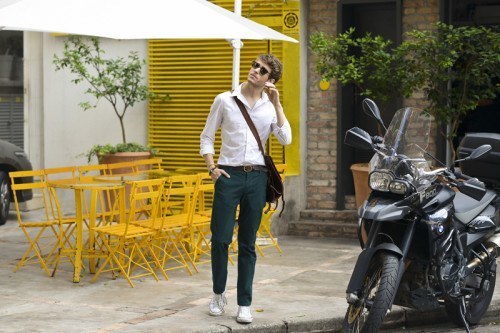 Style your graphic T-shirt outfit with your favorite pair of sneakers and pull off a decent casual look, effortlessly!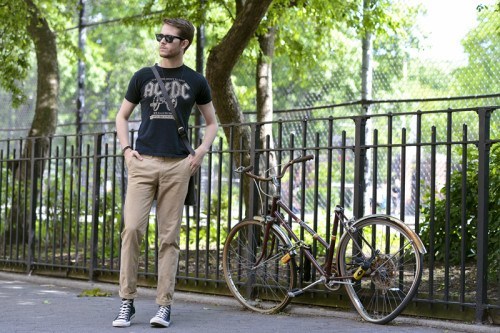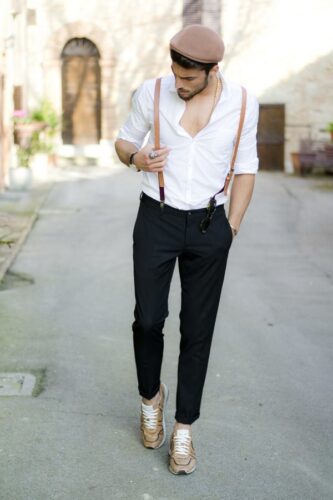 Above outfits
Watch: Daniel Wellington
Shoes: Voile Blanche
Shirt: Mauro Grifoni
Braces: Vintage
Rings: Double Frank
Sunglasses: KYME
25 – The Trendy Summer Bandana Style
Want to pull off a style with all the summer swag. Try wearing a bandana with your casual denim pants. This look would definitely give you a unique style to flaunt among your peers. This will surely be a trendsetter for you. Look how cool this guy looked wearing a pair of distressed jeans with a casual white shirt and a scarf.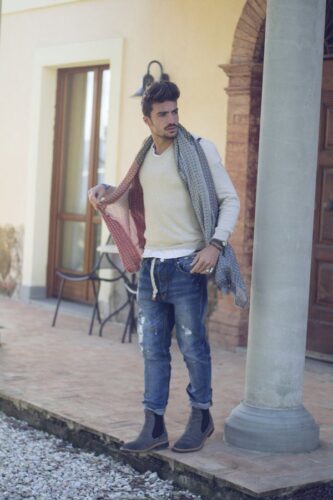 Above Outfits
SCARF Fefe Glamour
JEANS Balnco
SHOES Voile Blanche
SWEATER LeTricot PG
RINGS No How
24 – The Classic T-shirt Outfit Ideas
Talking about summer outfit ideas, it would be unfair not to discuss the classic t-shirt summer looks. Graphical T-shirt outfits are the most stylish and comfortable option to wear in this burning summer heat. In these pictures below we have managed to show you the perfect T-shirt combinations for men. In addition, these outfits could be bought at fashion stores and online.
Outfits could be bought easily online and you will also find them very affordable. Moreover, men can wear these outfits on regular basis.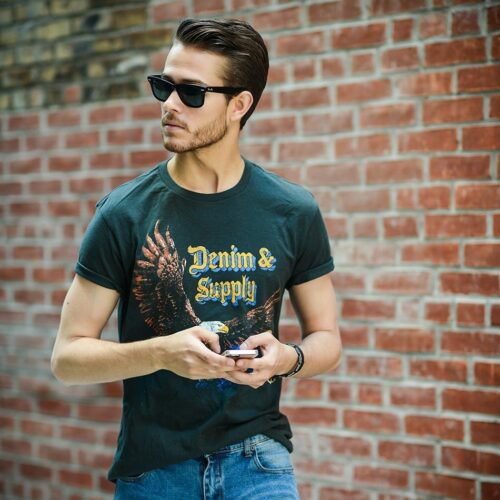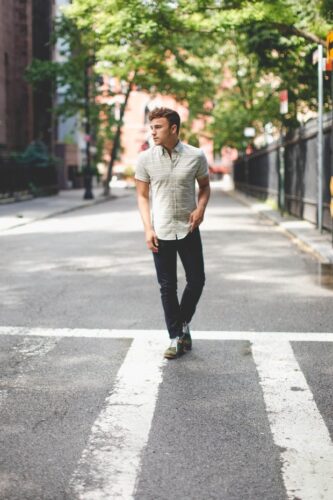 What a great way to wear a t-shirt on a windy summer evening!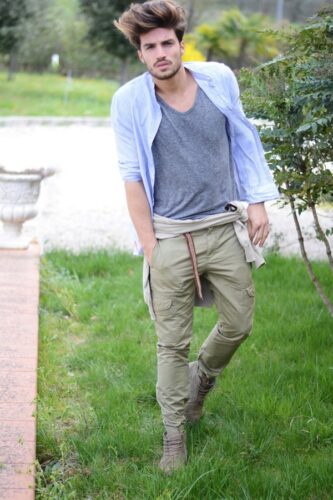 Above Outfits
Zara-sweater
Aglini shirt
Closed trousers
Nelly shoes
Super glasses Twizy Momo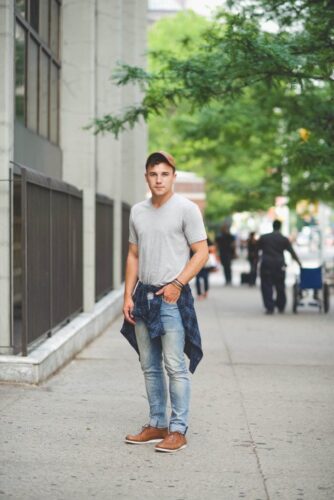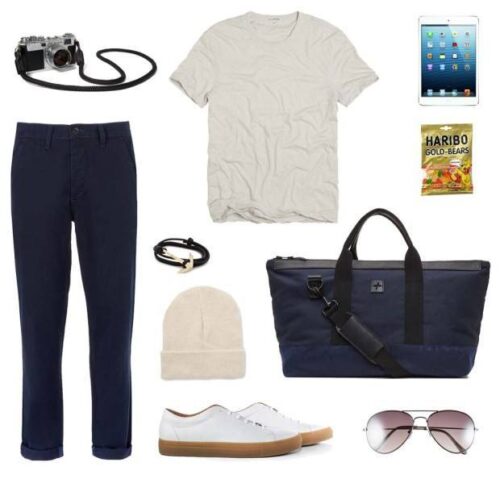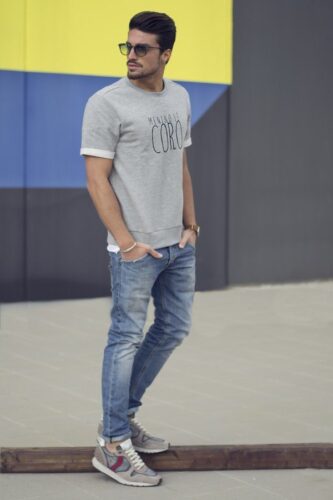 23 – Summer Beach Style
Summers are all about pool parties and beach hangouts. Therefore, it would be unjust not to incorporate beach looks in our summer outfit trends and ideas. For a beach day, you need an outfit that is comfy and fun to wear at the same time. Therefore, printed button-down linen T-shirts paired with cotton shorts are an outfit combo that will be perfect for all your pool and beach parties.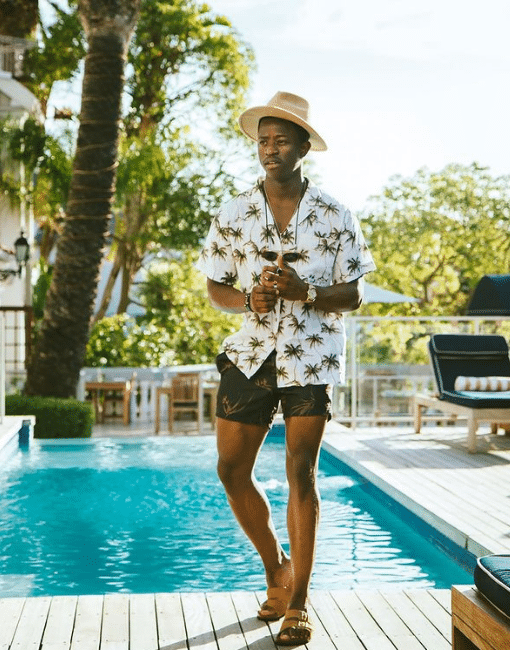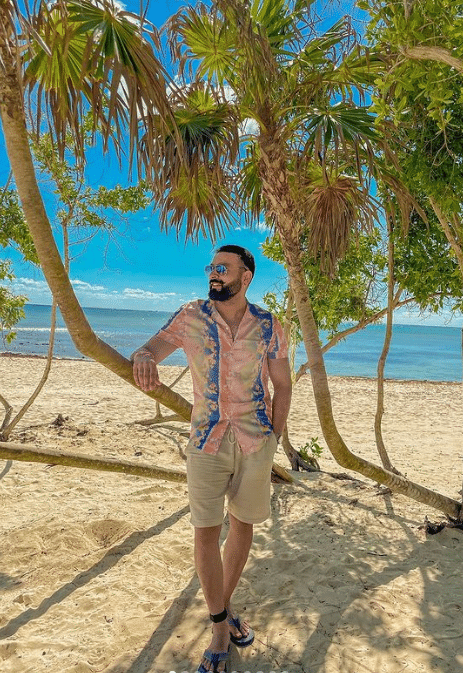 22 – Polo Shirts with Pants
Pollo shirts are classic summer fashion. You can pair them with your regular jeans, cotton pants, or shorts to create a fun summer look effortlessly. We loved how this guy pulled over an adorable casual look with a white polo and beige cotton pants paired with white sneakers. Moreover, the stylish sunglasses and the wristwatch are adding more to the beauty of this outfit.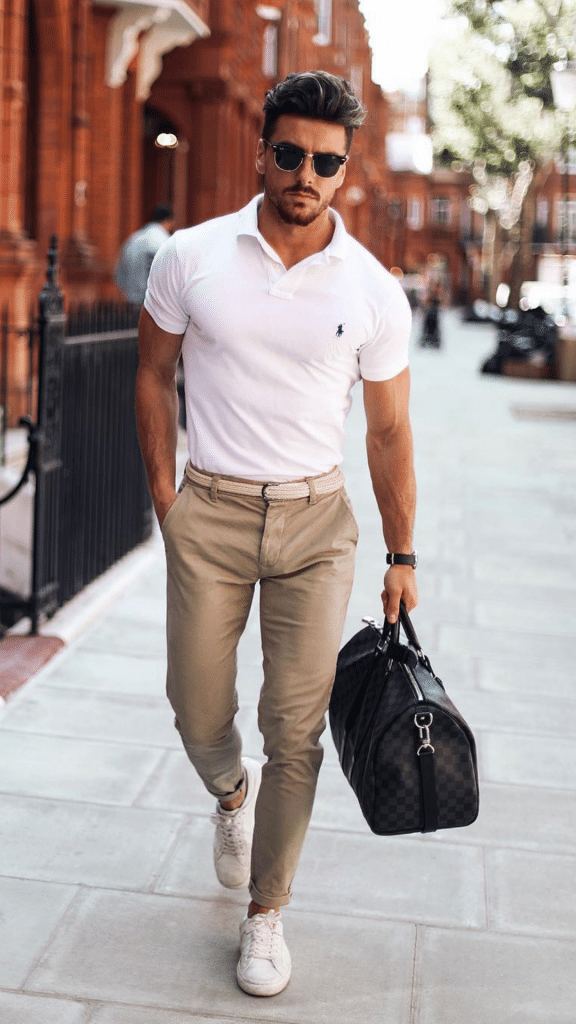 21 – Summer Tank Top Styling
Tanktops are one of the most raging fashion these days. A few years back these tops were only meant to be worn during workout sessions but now it's the trending fashion and for all the right reasons. You can pair a cool printed tank top with a pair of jeans or shorts for a cool summer look. We loved how this boy paired his tank top with cargo shorts and lace-up moccasins to create an outdoor summer look.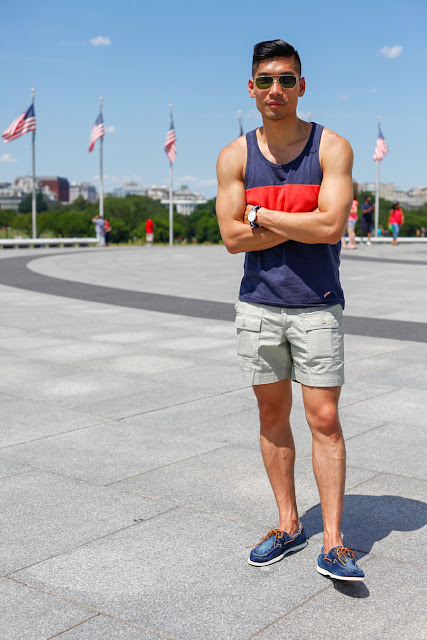 20 – Shorts With Blazer Look
Want to pull off a unique formal look? This is the short suit outfit is perfect for your all semi-formal summer events!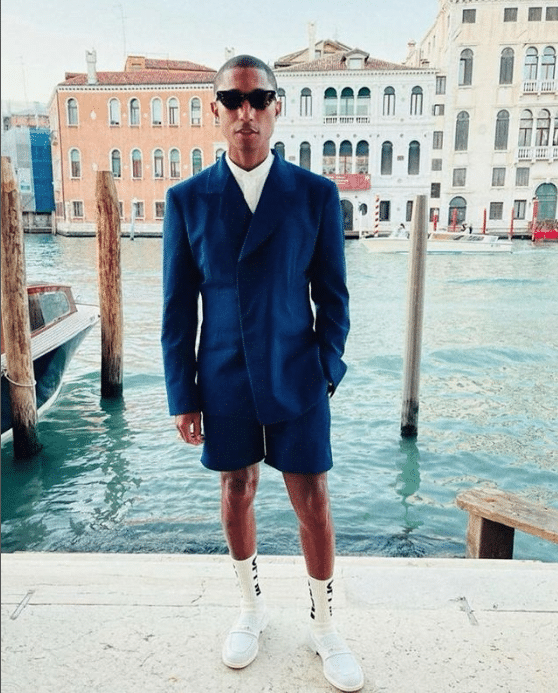 19 – Cargo Shorts Summer Styling
A cargo shorts look is the ultimate fashion trend for this year. Look at how cool this boy looks in black cargo shorts and oversized shirt paired with white lace-up shoes and socks!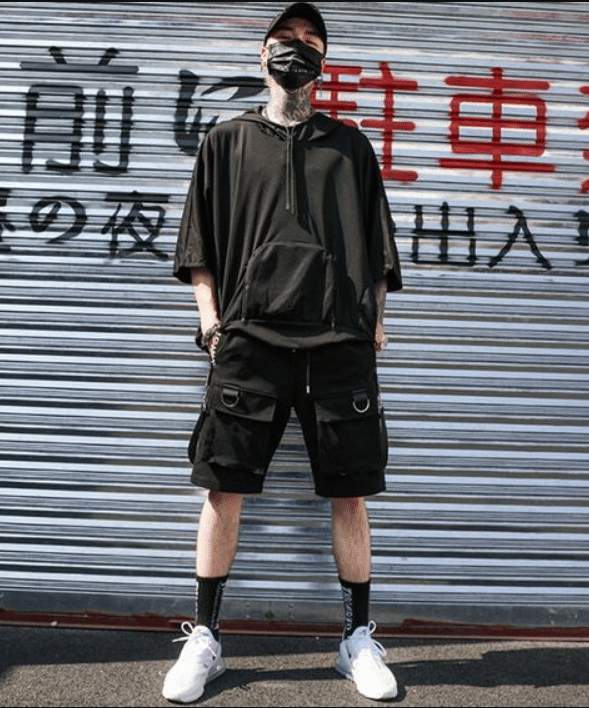 Via
18 – Cool Jogger Outfits
In search of something that is both comfortable and stylish at the same time. Try this jogger pants look. You will surely love to slay your next summer day out with friends in comfy joggers paired with a t-shirt or button-down shirt. Here are some more of my favorite Men's Outfit with Jogger Pants.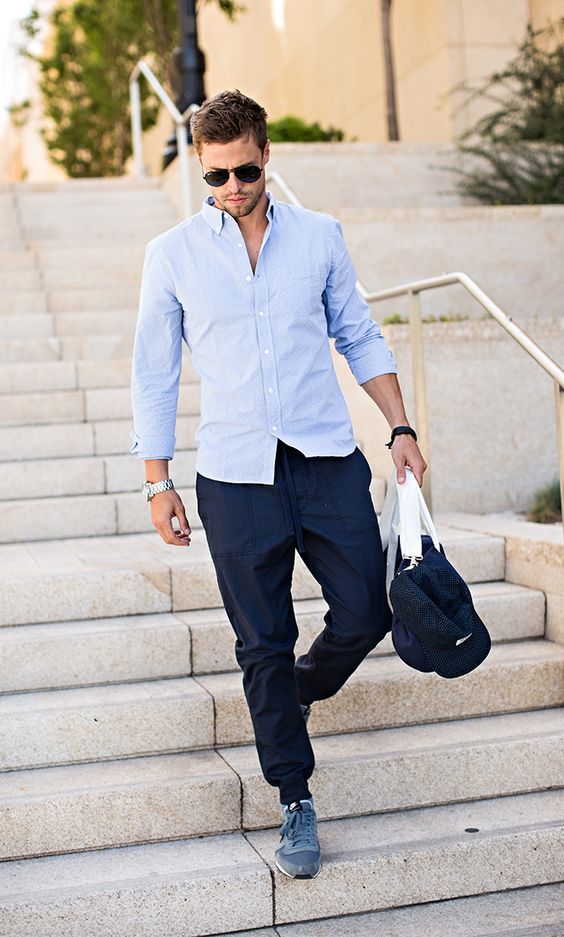 Straight-Fit Jogger Pants 24.10$
17 – Denim Shorts for a Summery Look
Denim short is an evergreen summery accessory. You can pair it up with your printed button-down t-shirt or a basic polo shirt to create a really fun summer look in no time.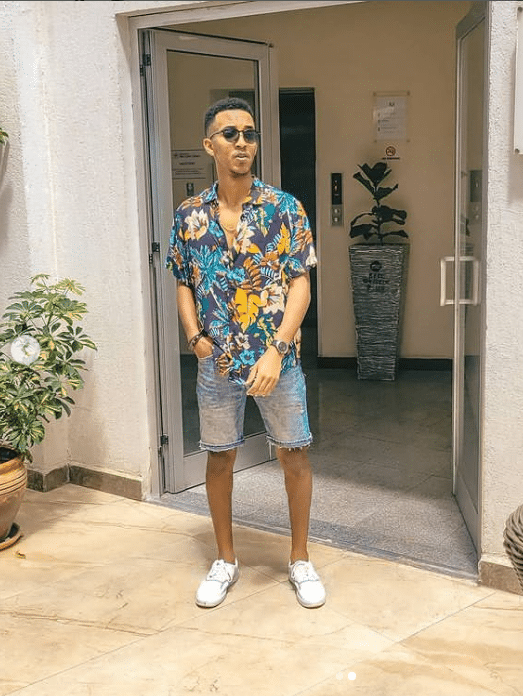 16 – The Chic Formalwear
Looking for something to wear at the next summer wedding as a guest but do not want to feel trapped inside your dinner suit in this hot weather? This vest suit will be a life savior for you for all those summer events. It will not only look stylish but also be very airy as compared to the blazer jacket suit.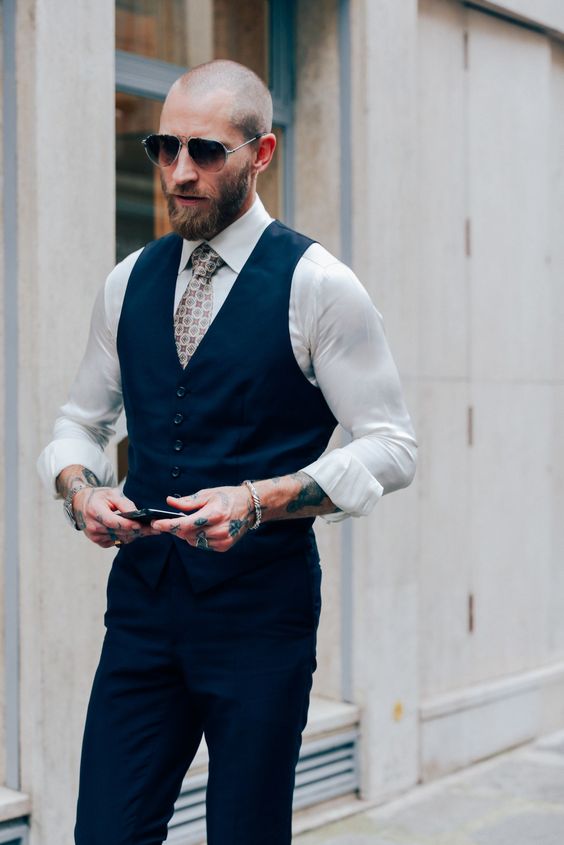 Cool Summer Outfits for Guys. Whether you like summers or not, we all know that the temperature has started to heat up. It becomes essential for everyone to stay cool in their clothes in this hot climate. Hence we have compiled the most awesome collection of summer outfits.
Many guys don't have enough options to select some comfortable clothes from their closet, therefore we have some summer fashion outfit ideas for guys. In this warm weather, guys need to get light clothes for their wardrobe. T-shirts and shorts are the necessary items to place in your closet.
After bringing some stylish spring outfits for men, outfit trends will now give some basic tips as to how to beat the heat in summers. Outfits such as t-shirts and shorts are the basics but other than these, there are other plenty of outfits that you could wear to make your look very different and unique this season. Also, you will be able to stay comfortable in this heat. We have options for you all that will fill your needs and will also make you look stylish. Popover Shirts should be the essential outfit to have with you. It is the most casual summer fashion outfit and one item that will be fit for summer.
Sometimes when it is too hot and you are unable to even imagine wearing jeans then the only option you are left over with is a simple tee which can be worn with shorts. Bermuda shorts have always been in for summer seasons. Check out how to style Bermuda shorts for a classy look. Now that doesn't mean that you remain all simple. You can also wear a nice Polo shirt. They are great for summers and never go out of fashion. A great outfit that can be worn with jeans. Floral prints are also another great pick for the season. Trendy prints can inject style into your boring look.
This is how you can beat the heat in style. We hope you must have been able to understand the important factors to keep in mind while shopping. These are the easiest tips and ideas to stay comfortable and sweat-free. To get some style inspiration, check out the styles and outfits we have picked for you. You will surely love the ideas. Take a look at the inspiration below to see what designs, patterns, prints, fabrics, and cuts will be famous this season.
15 – Pair Polo Shirts with Shorts
Polo shirts are a must-have element to have in your wardrobe and you should always invest in some good shirts every year before summer. Going to a picnic with your girlfriend? put on this polo shirt with mini oxford-styled shorts with brown shoes.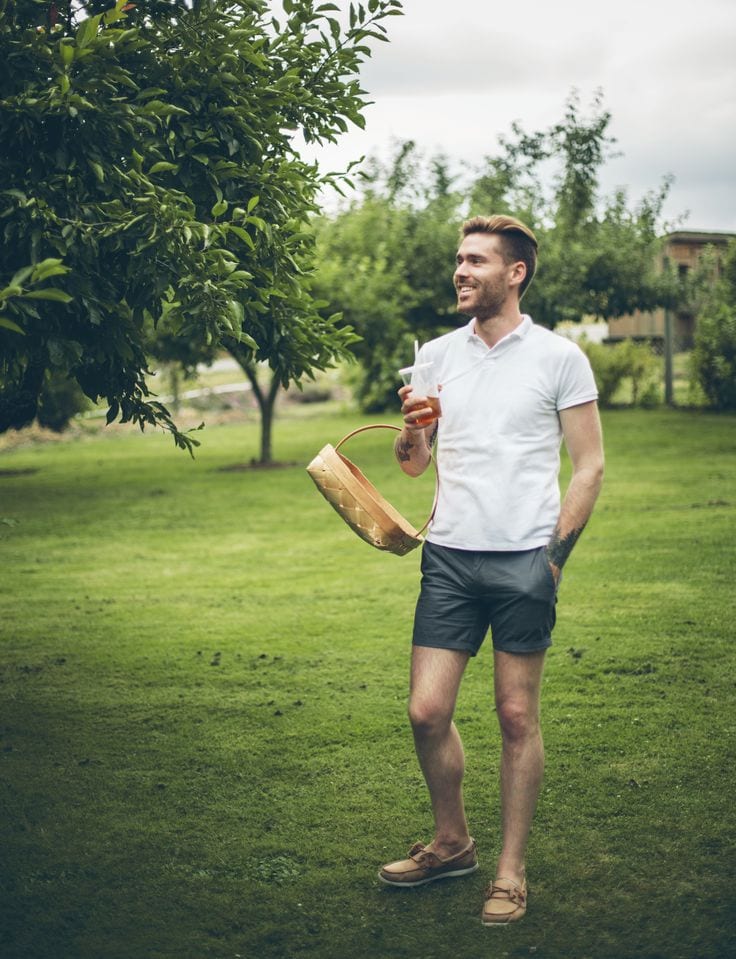 14 – Wear Shorts with Casual Oxford Shoes
Want to show off your toned body and still look decent? This is a great combo of oxford shorts with a gray fitted t-shirt with loafers. A hat is going to add a cool guy look.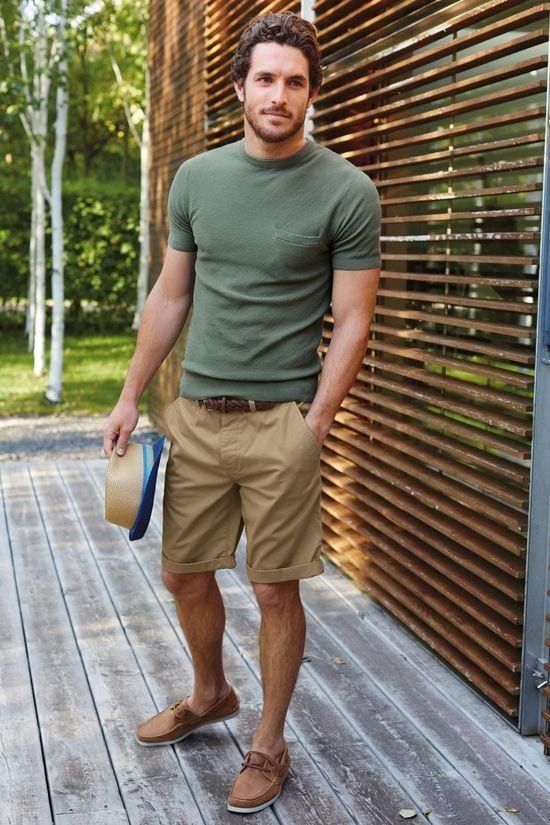 Button-up shirts can be worn with a coat on top for a formal fashion outfit. Another right outfit would be to have some sleeveless shirts. There's nothing more appropriate than this in summers. To give it a little stylish look, pick up your favourite jeans. We would recommend all the guys to buy light materials in summer. Fabrics such as linen, cotton, crepe are the best for warm weather.
13 – Guys Summer Street Style
The right outfit can boost your confidence. It will also influence others to follow your fashion taste. Main-stream fashion trends get very boring. Try and change the styles, so that you can look different and unique. It shows your individuality if you dress up differently rather than picking up the mainstream fashion outfit. Wear wide-legged trousers instead of straight pants, they have been introduced as a new fashion trend.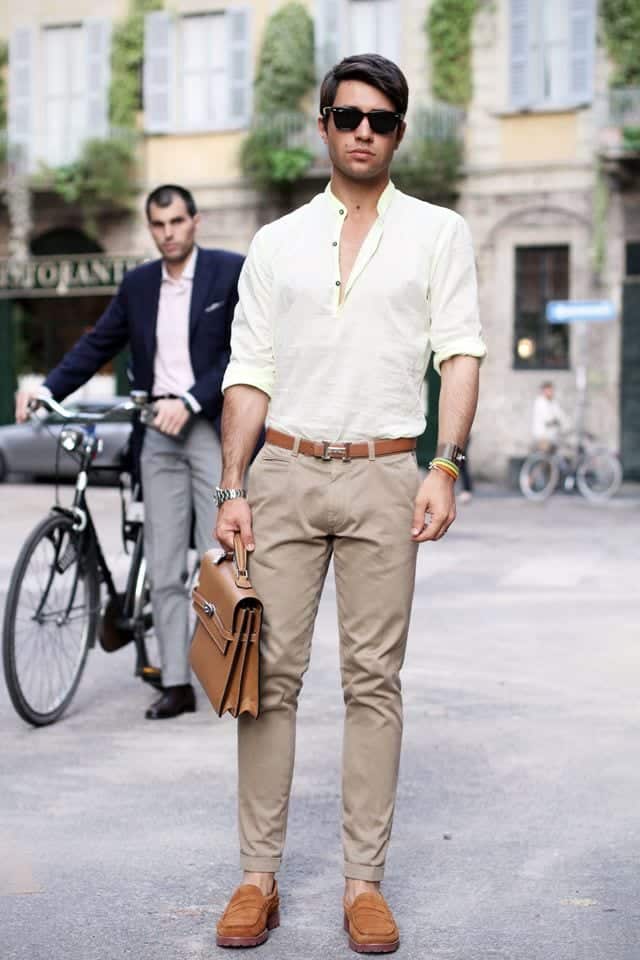 12 – Go for Khaki Pants or Trousers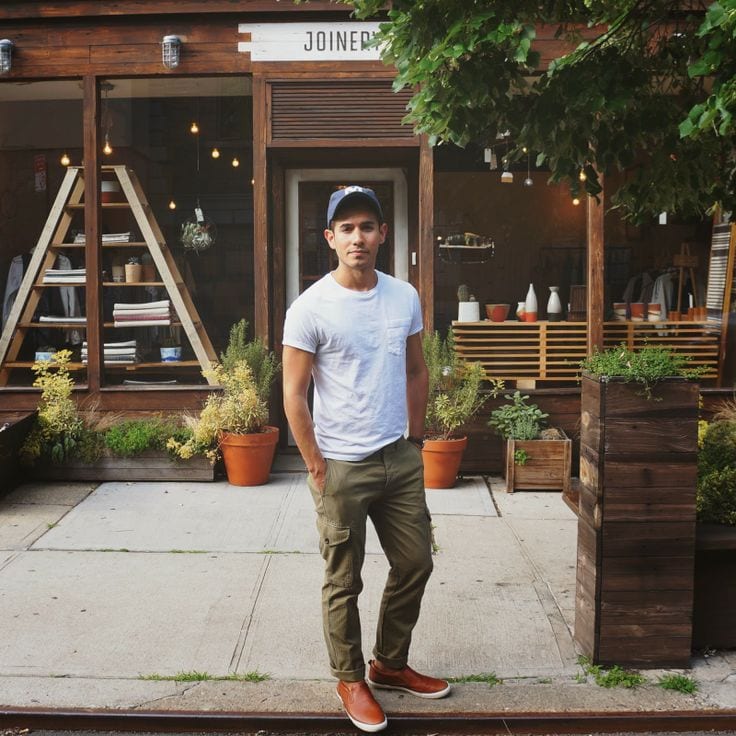 11 – Wear Some Stylish Slippers to Stay Cool and Stylish
When the trend of neon has hit for women, why should men lag behind so you can also buy a neon color shirt or trousers. Just remember that everyone cannot carry this look. Wear these orange jeans with a simple gray t-shirt and just leather sandals. Don't overdo otherwise it will turn into a fashion disaster rather than high fashion. If you really want to give these pants a try, do go through these Men's Orange Pants Outfits first.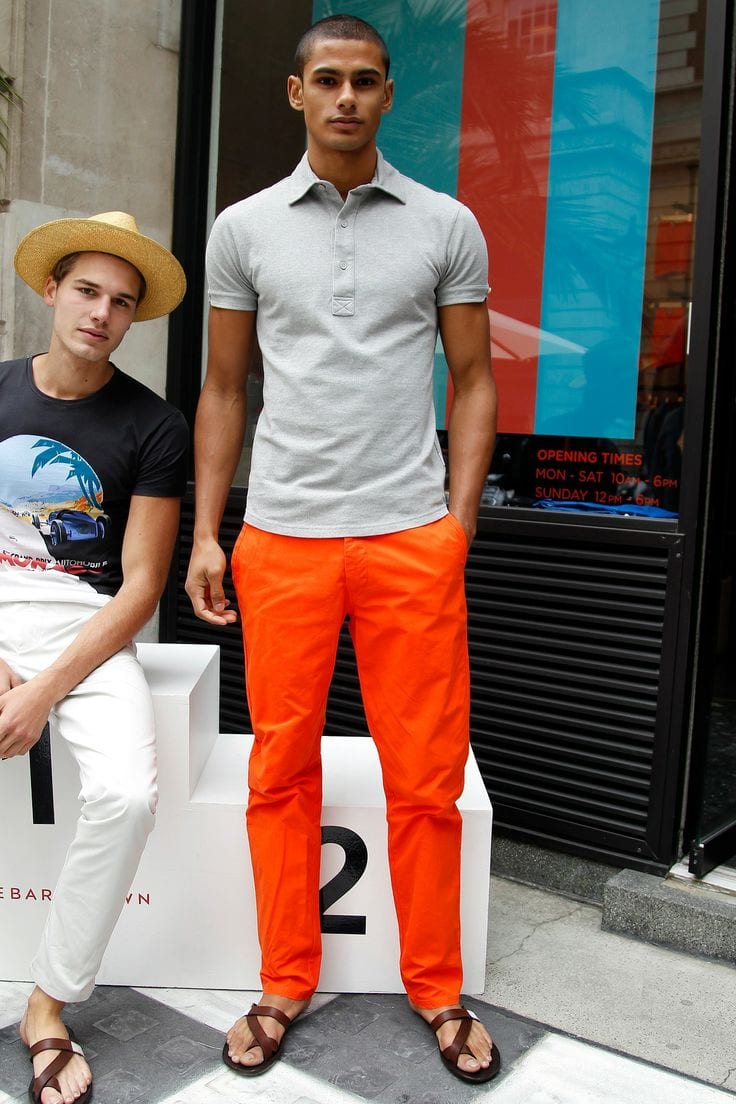 10 – Beach Party Vibes
Beach Party invite has arrived and you are still in deep thought as to the wardrobe that will be perfect for the occasion. keep in mind the location and event details. If you have got time for a swim or surfing, pack your bathing suit also and this chic blue and orange stripped shirt with faded jeans and campsite loafers.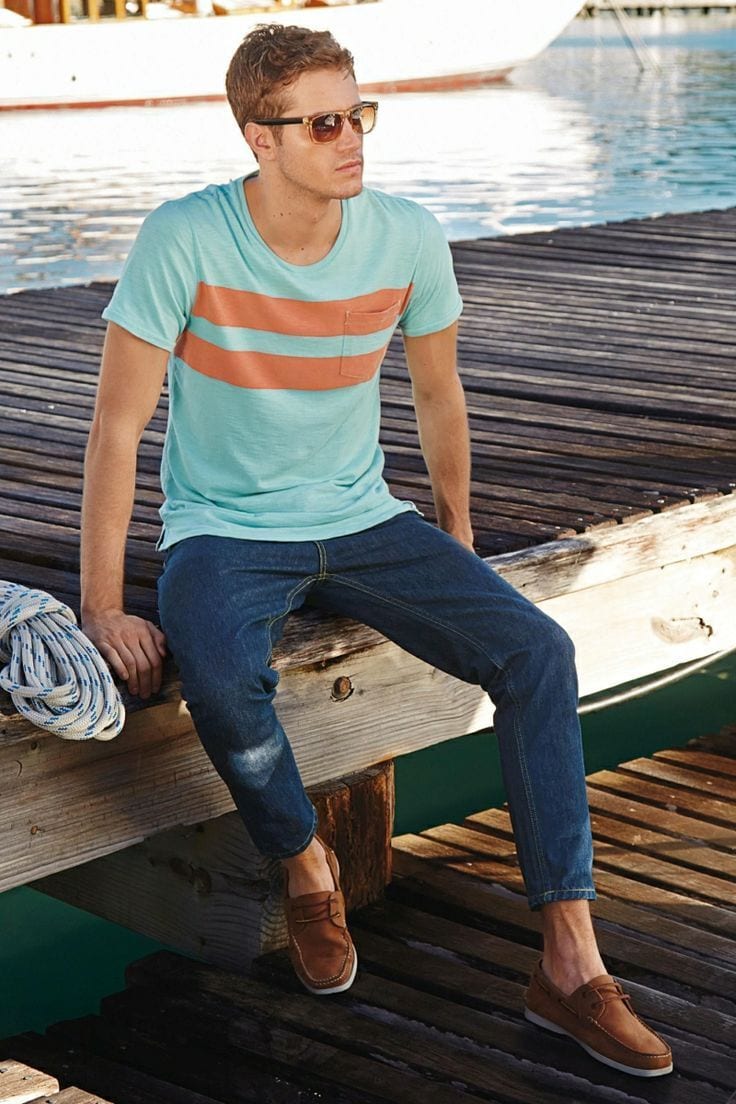 9 – Pink Shirt with Bermuda
Embroided Bermudas are making rounds in the fashion arena. Belts are a wonderful accessory so tie them around. To keep the funk alive wear a pink button-down shirt.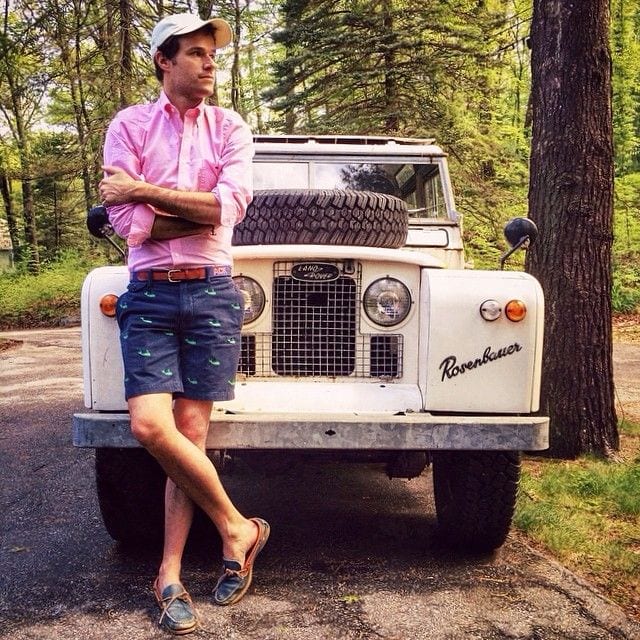 8 – MDV Fashion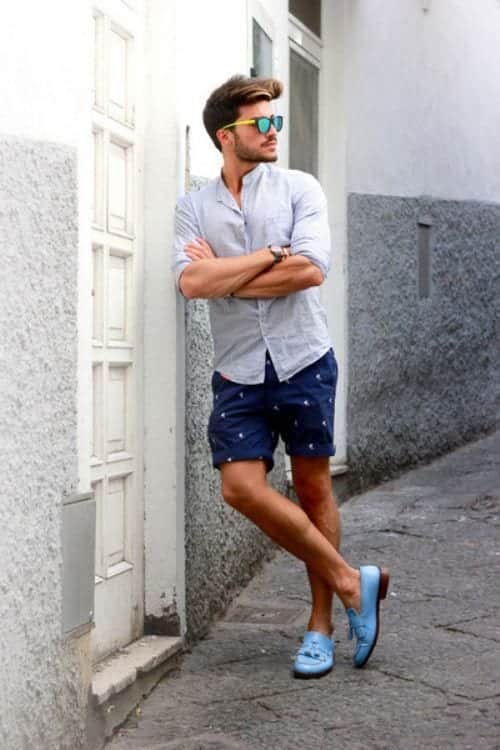 7 – Go Sockless
No one likes wearing socks in summer and luckily the latest trend is to go sockless, you can learn more on this from our Sockless Guide for Men.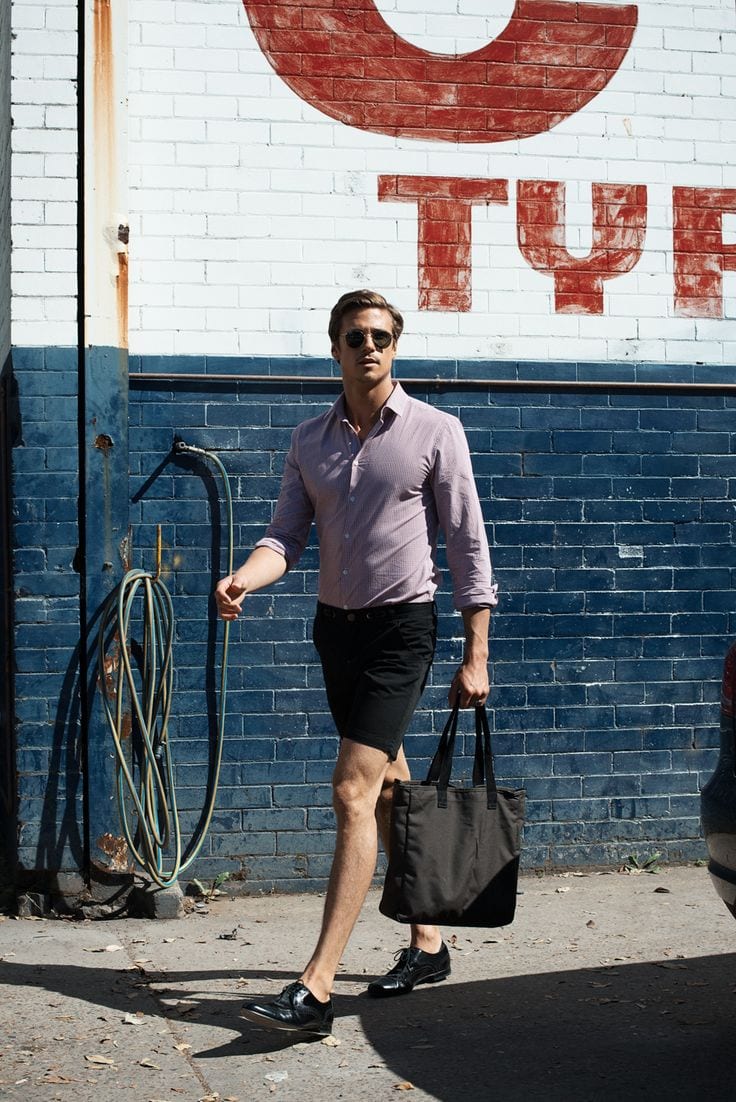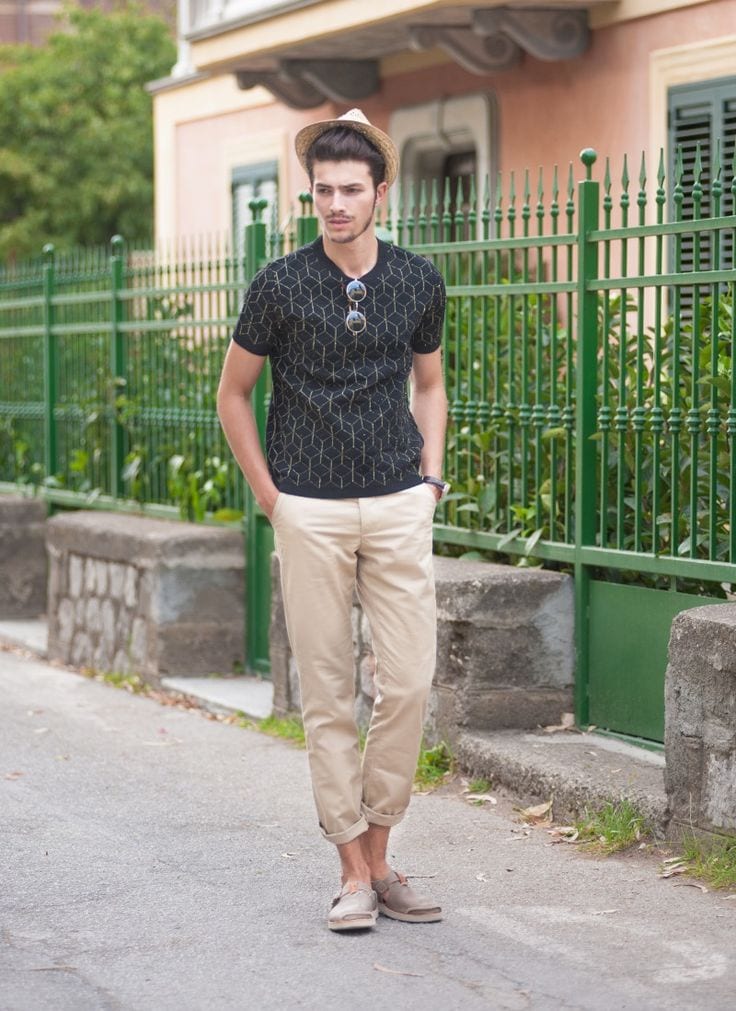 6 – Beach Date Outfits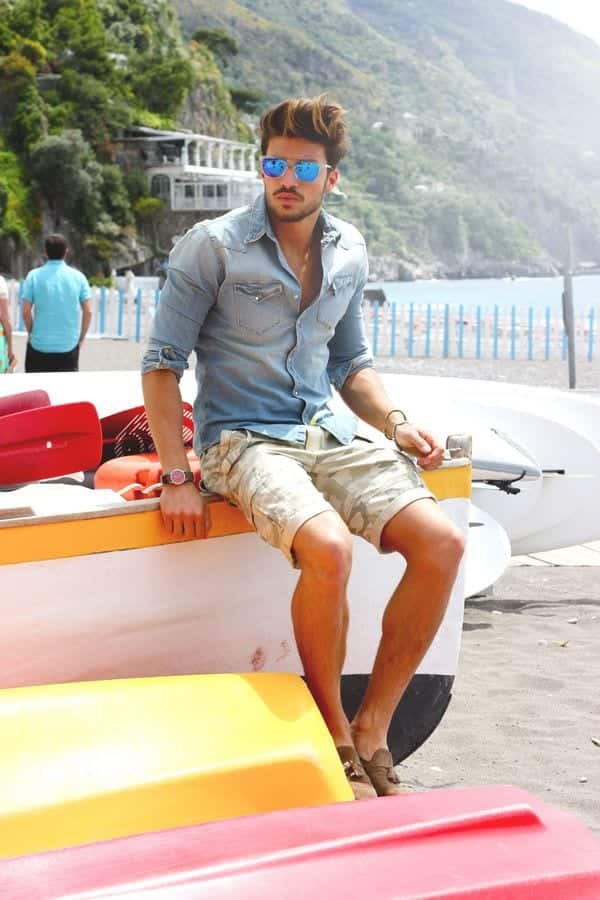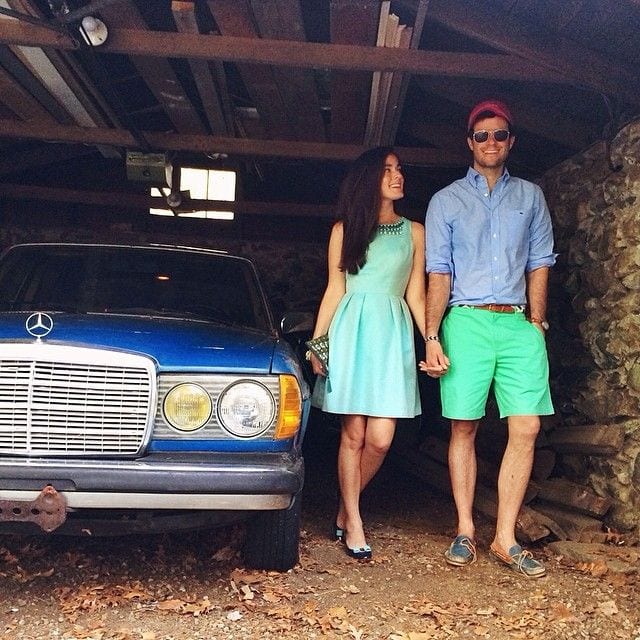 5 – Casual Summer Outfits to Wear at Home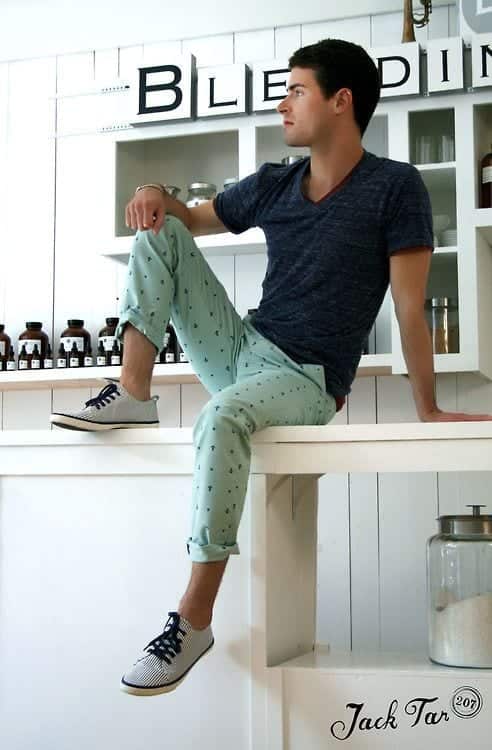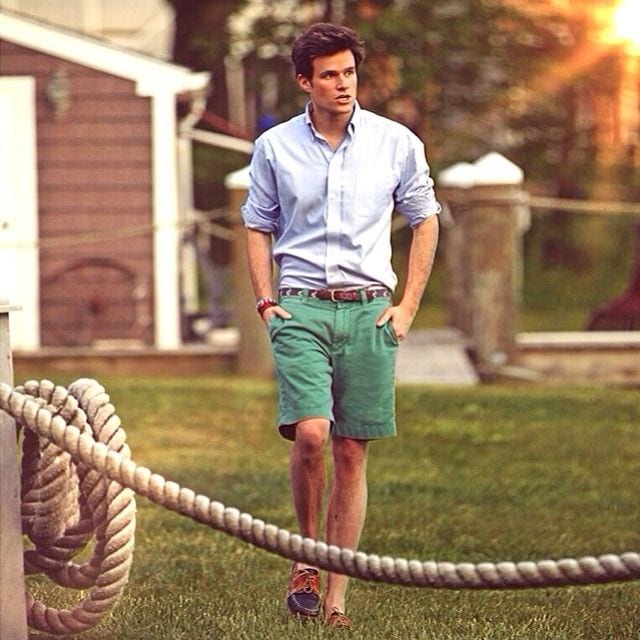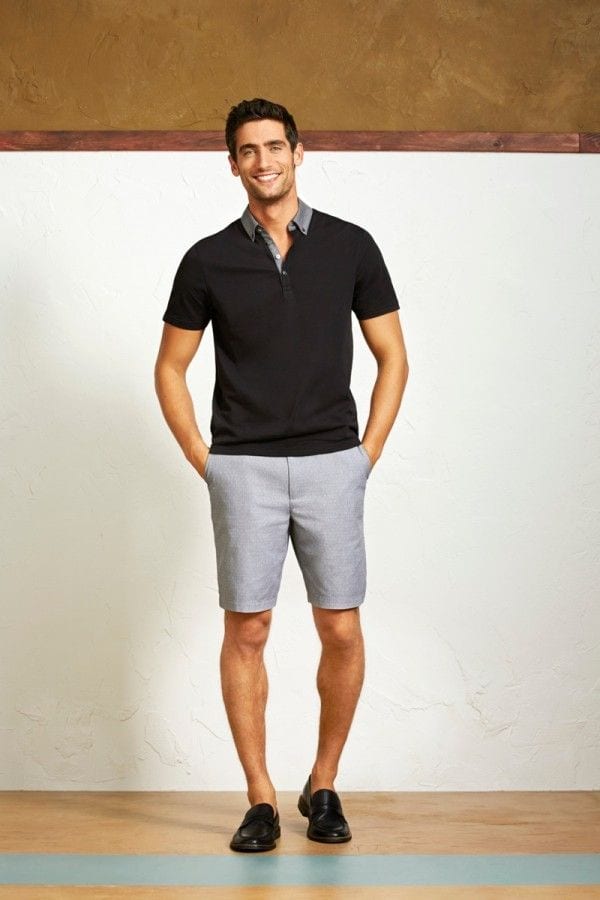 4 – Work Outfit
Just strolling about in the city during a warm evening, another look that you can adopt is skinny jeans in blue with a classic white button-down shirt. Put on your loafers and rock this look.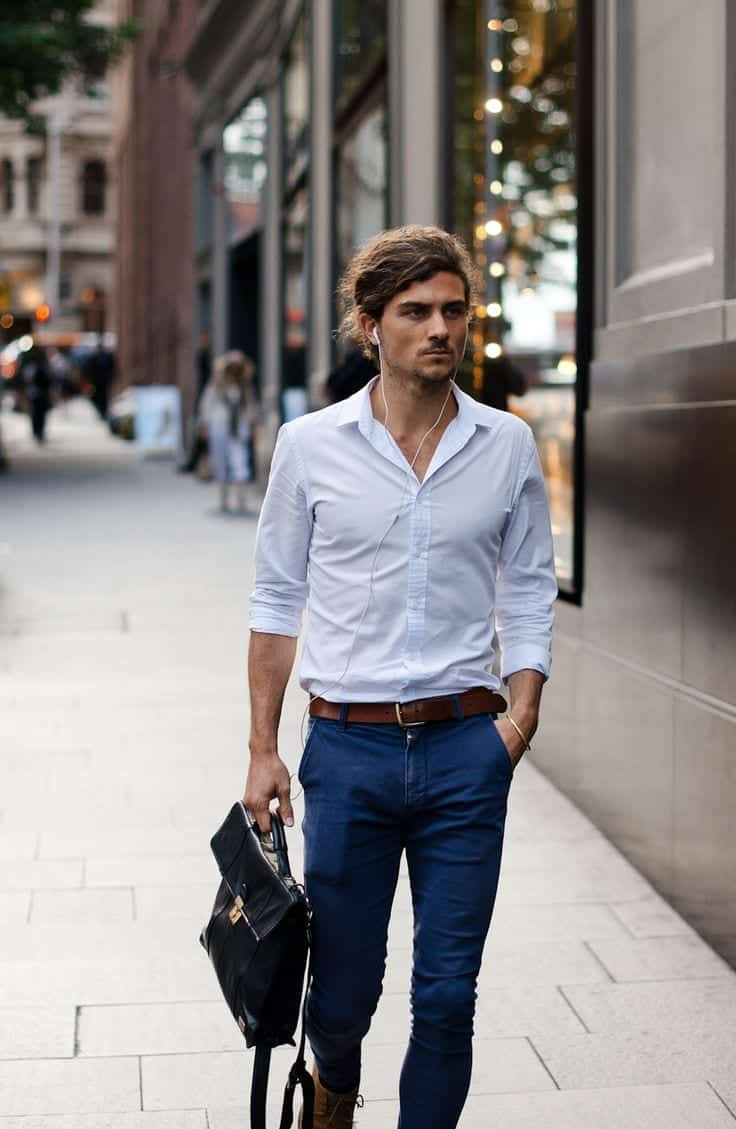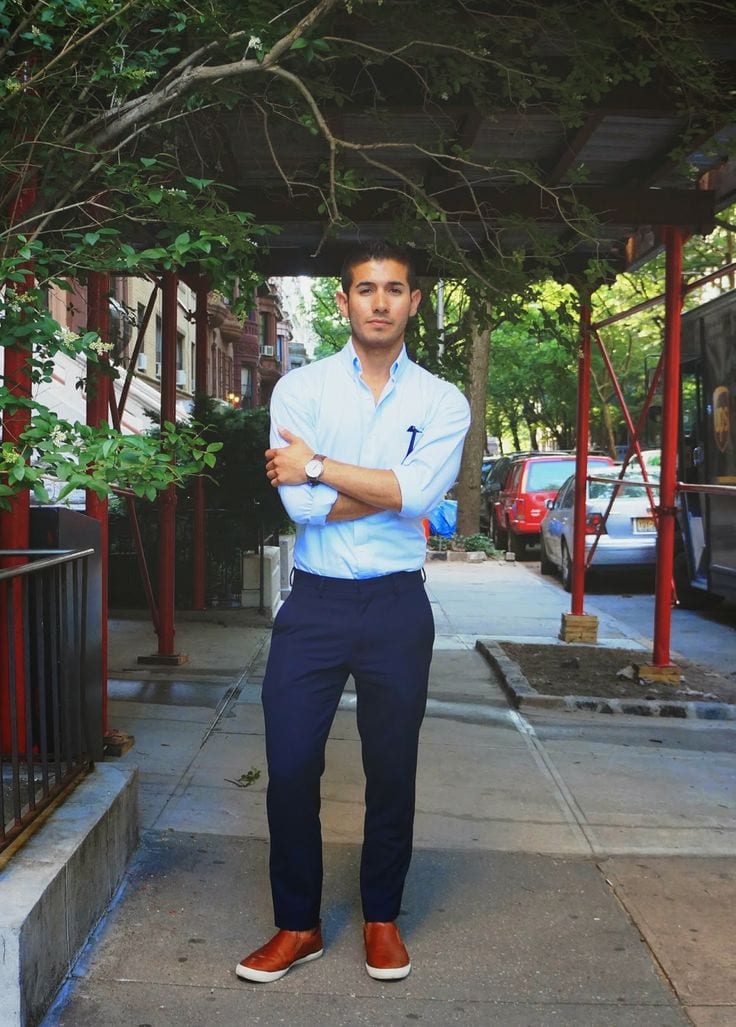 3 – Play Around with Shades of Blue
Enhance your boyish looks by combining an all-time color tone for the season, Blue. These slim-fit blue shorts with a button-down light blue shirt is a great combo of the same color palette. Fold up your sleeves to give a casual summer vibe.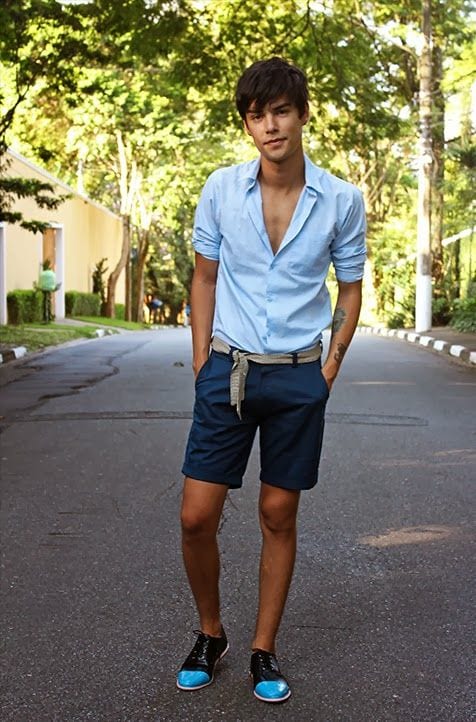 2 – Try Cargo Shorts with Plaid Shirts
Warmer season means and explosion of colors for men. As you can see in this picture, a blue cargo shorts are looking cool with moccasins and a plaid shirt which is another hot trend for any summer season. You can go to the beach with this outfit or to a bar-b-que party at a friends place.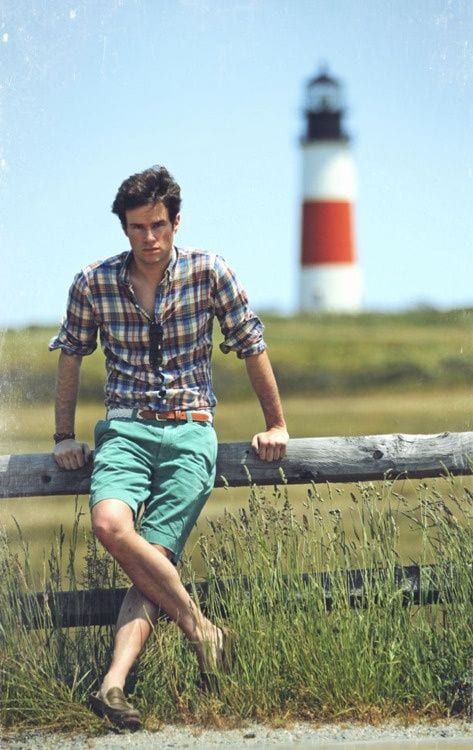 1 – African Shirts for a Funky Look
A new trend emerging this season is the printed African-inspired shirts for men in summers. This red and yellow t-shirt is an excellent choice to buy this summer. Team it up with shorts and keep everything else simple. Put on your sandals. you can wear socks with sandals as this is the new fab emerging. Always remember to have your sunglasses handy during warmer weather.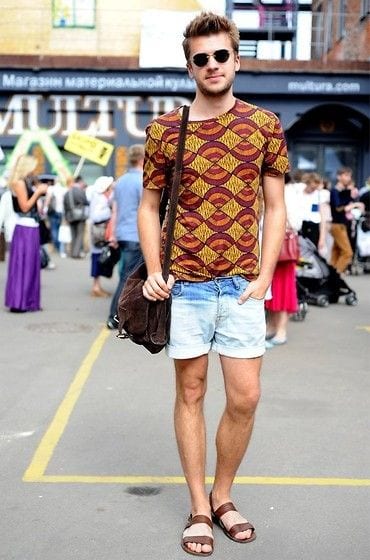 Frequently Asked Questions
Q: What should a man wear on a summer date?
Ans: If you have your dinner date planned but are not sure one to wear in this hot weather. Then do not worry, a basic T-shirt with a pair of cotton pants and sneakers is a safe choice to go with. In addition, you can also wear a button-down shirt with cotton pants or jeans and loafers for a more formal look. Moreover, do not forget to accessories your outfit with a wristwatch and a waist belt.
Q: What colors are in season for men?
Ans: When styling outfits for summers go with light tones that pull out a soothing vibe against the heat. For men, white, grey, navy blue, fawn, and olive green are some versatile options to add to your summer wardrobe. Moreover, you can also style dark colors like black or dark green by wearing them with neutral shades to tone it down.
Q: What clothes do men need for summer?
Ans: If you want to update your summer wardrobe but do not know what to buy. Then go for a couple of summer essentials that will let you spend the rest of your summer in style. Get your hands on a basic pair of jeans with a couple of t-shirts to wear on any casual day. In addition, make a little investment in summer accessories like a pair of sunglasses, a stylish watch, and a P-cap to wear every basic summer outfit in style. Moreover, a couple of polo shirts with cargo and cotton shorts would make a huge difference in your summer wardrobe,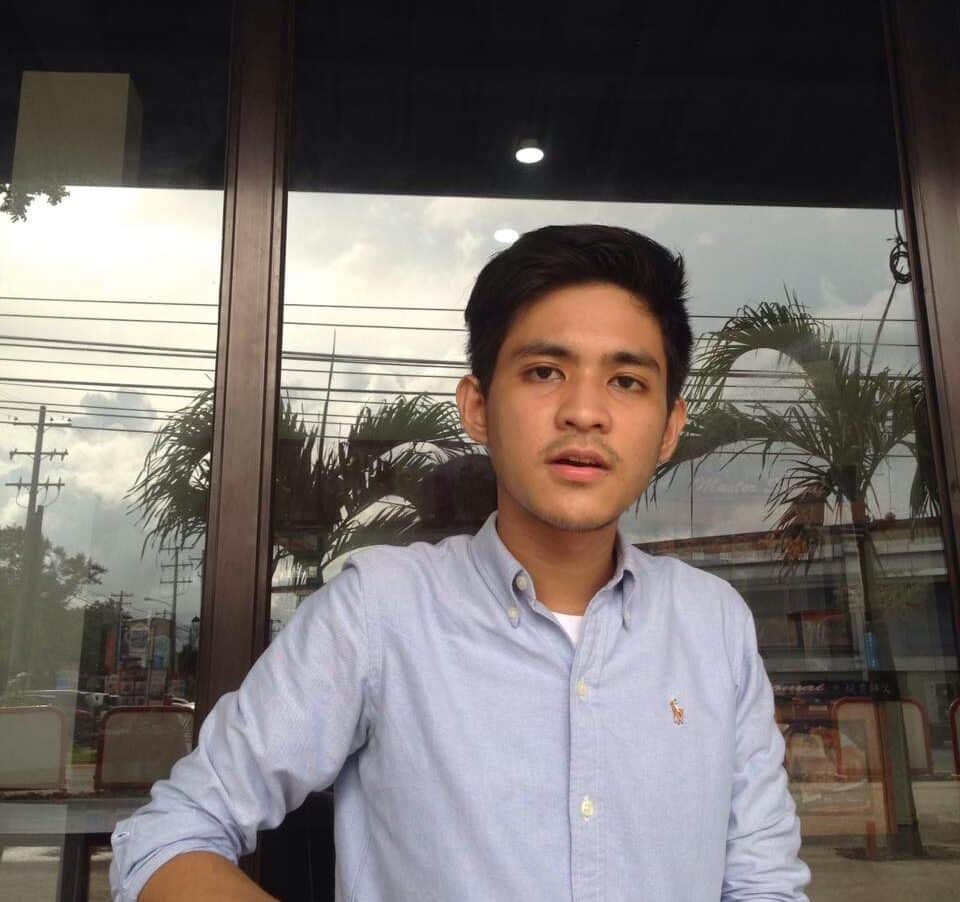 John Vincent studied Communication Arts in the Philippines.
Growing up, he's always had an eye for aesthetics. He enjoys writing a lot. Books, TV series, and movies are a big part of his life. His all-time favorites are Harry Potter, Game of Thrones, and Marvel films.
He believes that fashion is a pure form of art. You express yourself through your personal style – it's something you can't replicate.