2018 Christmas outfits– Well Christmas is almost here. Wondering what to wear and how to dress up for this Christmas? If you want to dress up well and want to get Christmas party outfit ideas then do not worry. This blog post will help you decide the best party outfits that you can wear. Let's get started with our first step for the party dress up.
Firstly you need to know what is the time for the party. Few people plan a party for the evening and few keep it late night. You need to know everything before you choose the right outfit for the party. Then you can go on deciding the accessories and makeup.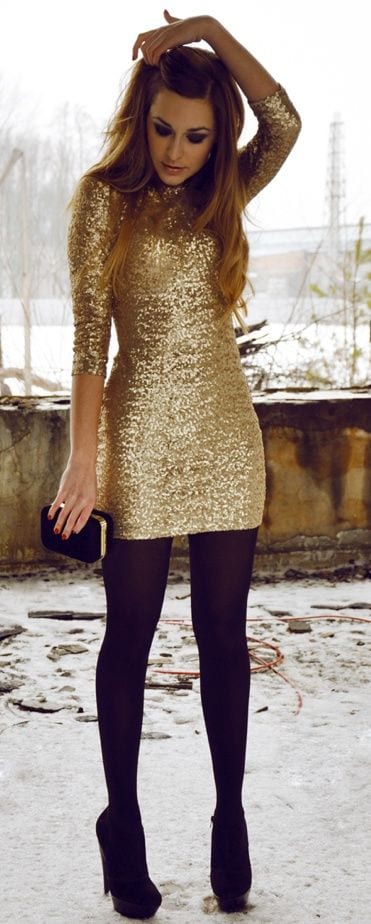 In the last post, we discussed about the trendy outfits for teenage girls only. During a day party, you can go for comfortable clothes that are easy to carry. It is not too cold during day time so look for light colors. Wearing  jeans with a peplum top or sparkling shirt would be perfect. If the party is in evening then you can go for a fancy outfit as shown below in the pictures. Wear a little makeup and carry a clutch or a nice bag. Outfits like a jumpsuit, short dress, shirt with a skirt would be an ideal wear for an evening party.Once you are aware of the party time then think about your budget. If you can afford an expensive outfit then look for some designer outfits available at stores.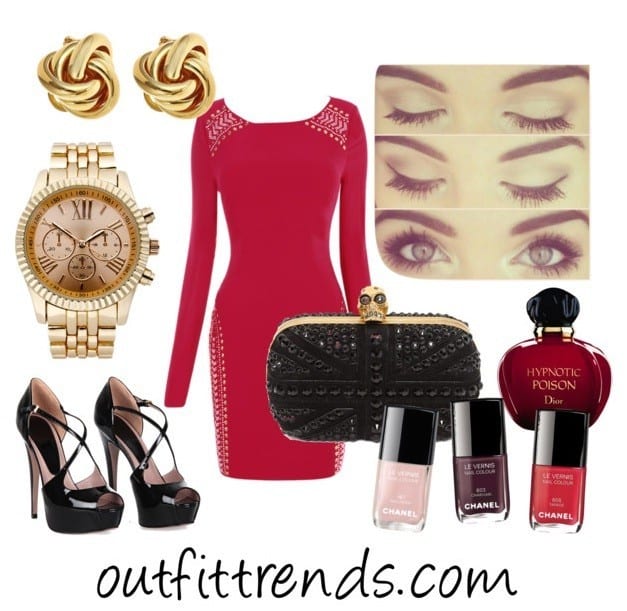 Styling Peplum top with other outfits is a great party wear trend these days. Since its a winter season you can see here how you can wear peplum top in cold season. You can also try on old clothes and style them in a different way. You could wear a belt over a skirt or a statement necklace with a shirt. Sparkling and glittery coats are very trendy and stylish for this Christmas. Wear a golden blazer on top of a black shirt. It is simple yet very trendy for a party. Then you can select a matching purse and nice pair of shoes. Heels are mostly preferred over flats. Flats can be worn if you plan on going for a party that lasts until midnight. If you plan to stay for a short time then go for heels.
Teenagers like to wear colorful outfits. As also shown in the pictures, young girls like to wear plain bottoms with a floral print shirt or a long maxi dress. Bold colors can be worn to a party at night. A plain black maxi with golden heels and a neon clutch would work pretty well.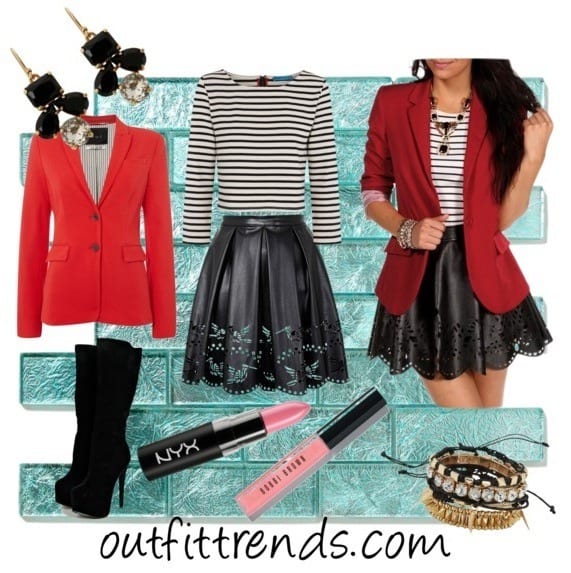 Everyone has their own styling sense and they plan to dress up according to their wish and preference. Few young girls avoid wearing short dresses while other might be very comfortable in wearing mini-skirts. There is no rule or restriction on what to wear and what not to, so unless there is a theme for the party, wear whatever is comfortable for you.
I am sure you will take plenty of ideas from the pictures. Design your own outfit yourself and create a statement wherever you go. Do not hesitate on experimenting. Glam up for the party and have a great time. You can also get these cheap Christmas party outfits online from our Polyvore profile. Let's see the collection now.
How to Dress up for Christmas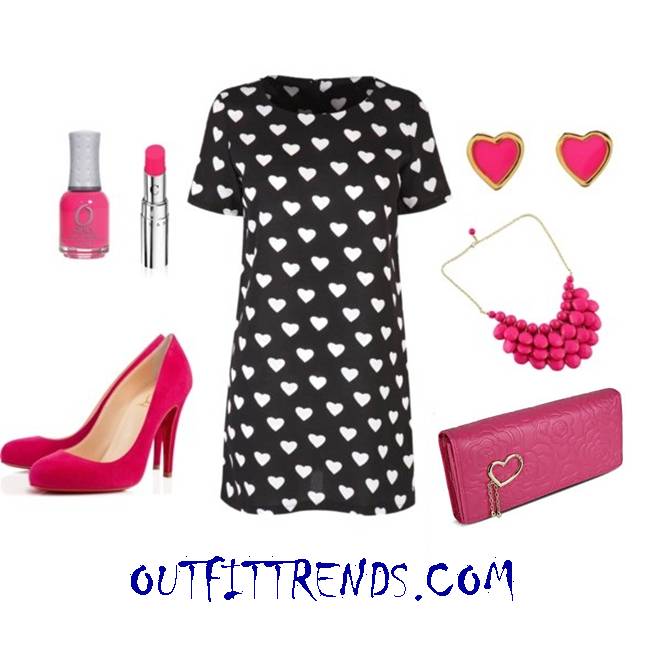 Fashion accessories for this Christmas.
Christmas is all about wearing pretty colors along with the combination of dark shades of Christmas such as green, red and maroon colors. For an outfit like this, you can wear light pink or pastel pink colored short or knee length skirt. For the shirt, you can go for the loose nude color skirt to match the outfit. For the accessories, the best option is to go for nude with golden color jewelry. Do not forget to add cute little gold earrings to perfect the whole look.
Beanie Hat and Sweater for Christmas.
Dark maroon sweater with denim jeans is the best and the most comfortable combination to wear this Christmas. For the sweater, you can go for a loose sweater that has white hearts on the dark maroon background. Match the accessories and the jewelry according to the dark maroon color to get the full look. Contrasting jewelry and accessories go very well with the outfit.
Style with Jackets.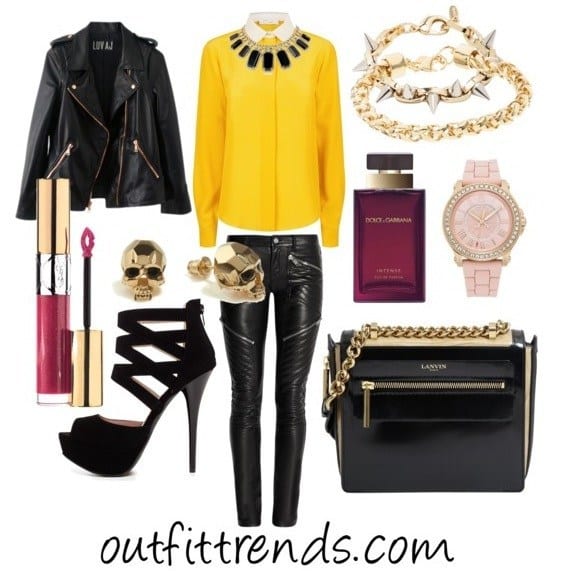 We know that red is the color that is most used on Christmas. Most people try to wear a red dress and add red colored decor on Christmas parties. To wear red while looking unique, you can wear black knee length netted frock. For accessories and everything else you can wear red colored items. Like you can go for red colored jewelry with red high heels and a red clutch.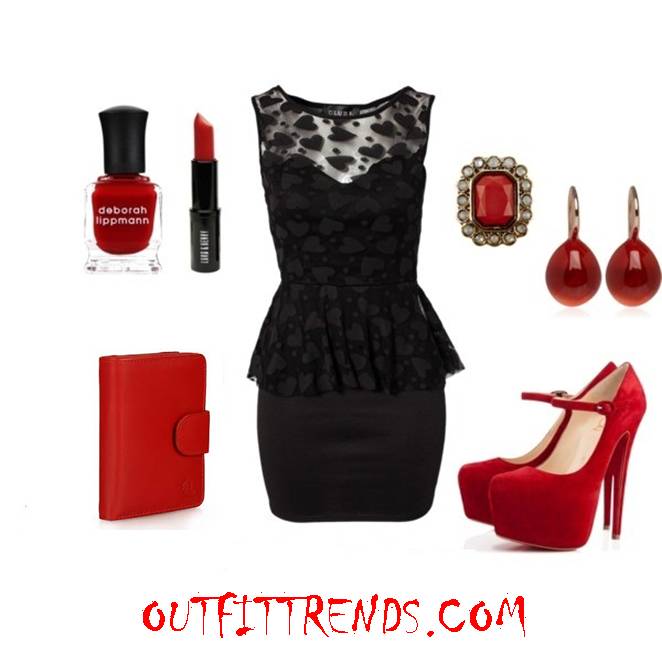 Casual Christmas party wear.
For casual wear, there are a lot of different color options for you to choose from. For example, you can go for Pink and blue colored combo for this cute casual dress. You can go for tight jeans in pure blue color. For top you can wear pink sweater with a cute print on it. If it is extra cold out there then do add a blue blazer or jacket. For extra spice you can wear pink colored beanie hat and pink colored  clutch. Here's how to How to Wear Beanie Hats? 20 Chic Outfits to Wear with Beanies
Wear tulle skirt for Christmas party.
The idea to style blazer with other outfits for Christmas party.
If you are into blazers and you want to rock them for this Christmas party then  pairing them with the right pair is the perfect option for you. You can wear black pants or black skinny jeans. For the top wear a chiffon loose top with a red and white print on it. Then add a black blazer with its front open or go for a sleeveless one. RECOMMENDED: 16 Cute Outfits with Sleeveless Blazer; Ideas How to Wear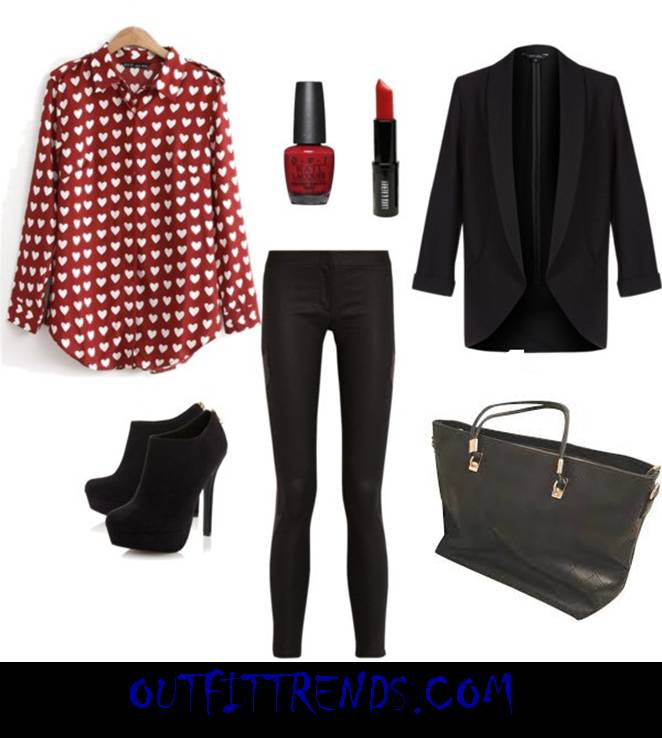 You can even add a blazer with front open on top of a cute knee length dress. For makeup try to keep the eye makeup to a minimum and go for dark maroon colored lipstick.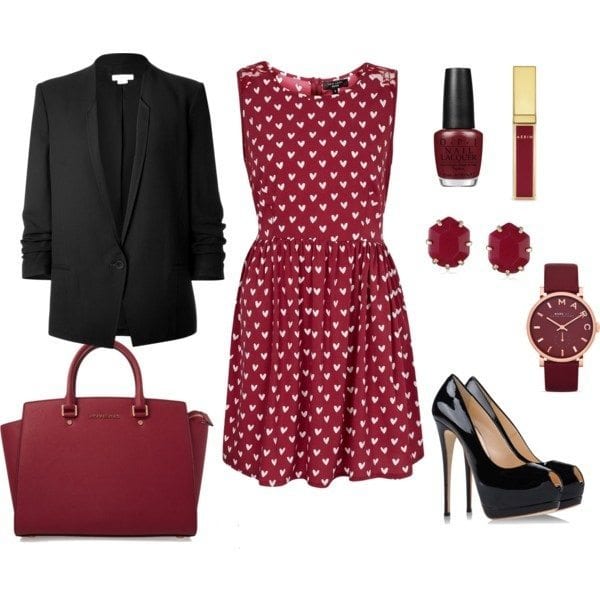 You can switch the red knee length dress with pink lace dress. RECOMMENDED: 20 Cute Lace-up Dresses That are Trending These Days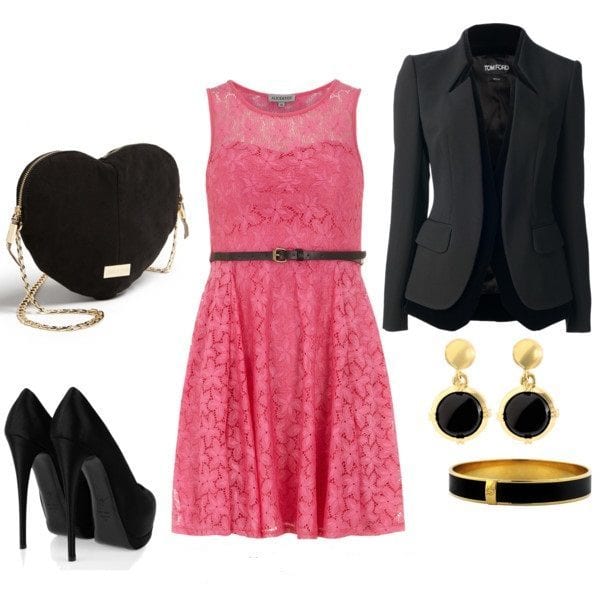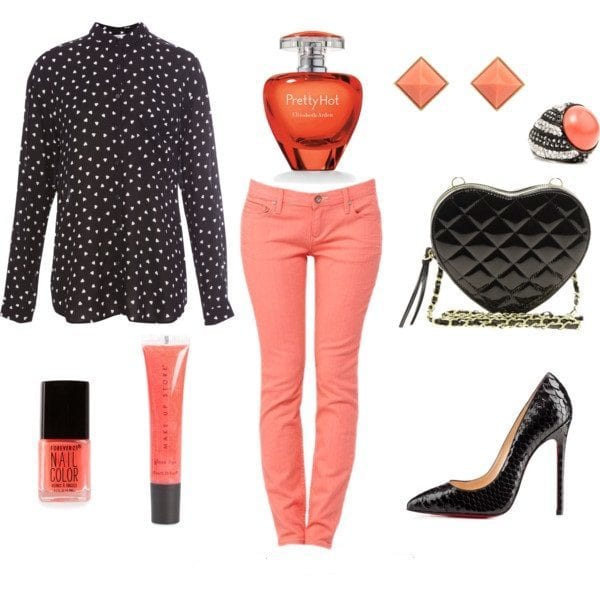 Step by Step Video Tutorial – How to Dress for Christmas Party
Fancy Outfits for this Christmas.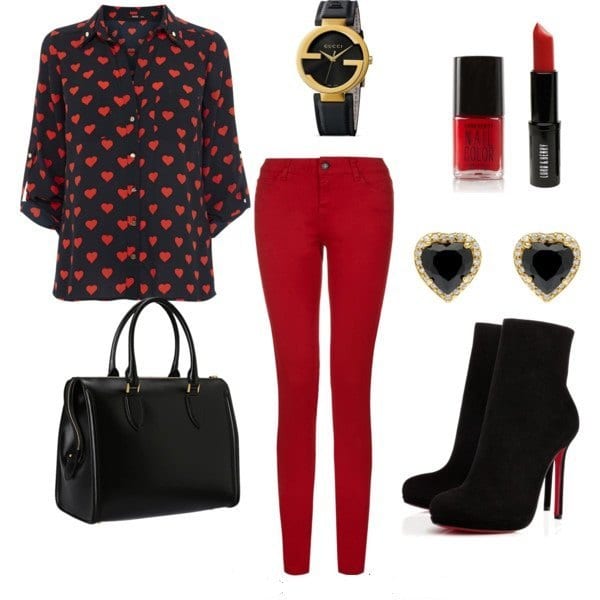 These days markets are loaded with formal silk dresses. They are available in variety of different prints and colors. For Christmas themed party you can wear pink and black colored silk dress. For the accessories try to add pink and silver colored jewelry, nail polish and lipstick. Oh and don't forget to go for pink colored high heels and formal clutch.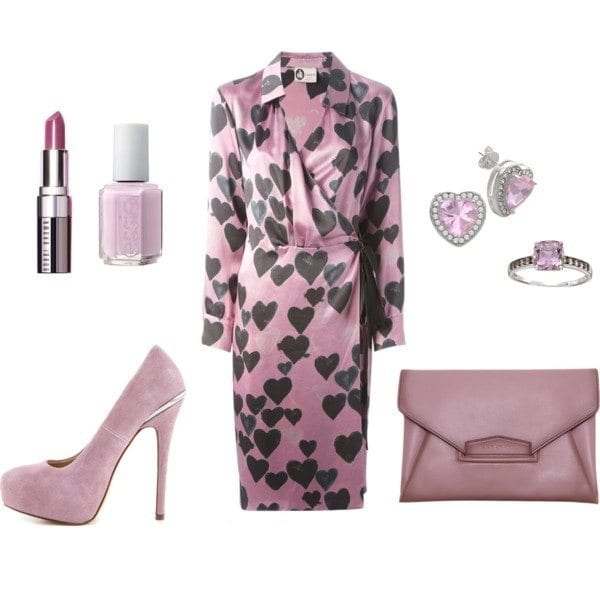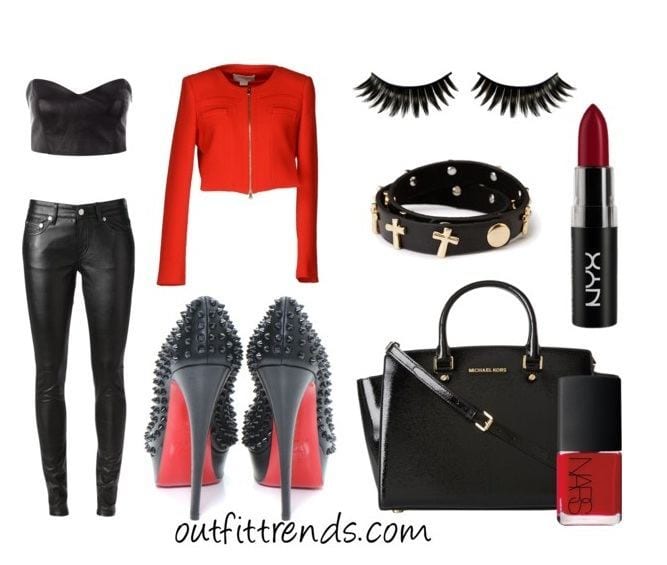 Ideas to Wear mini skirt for Christmas party.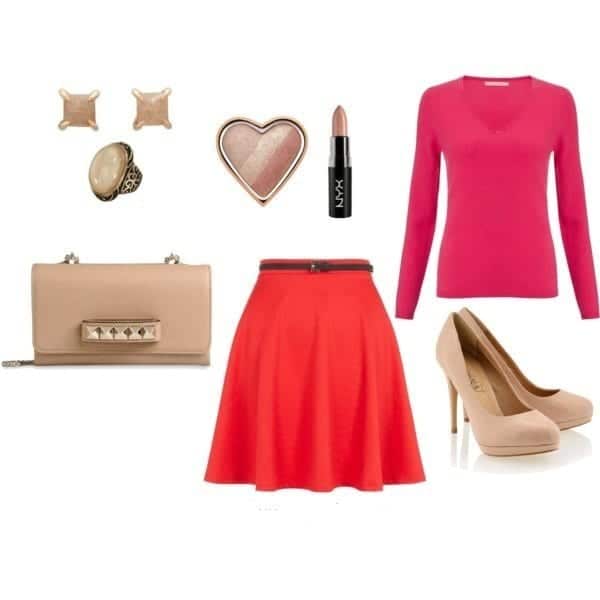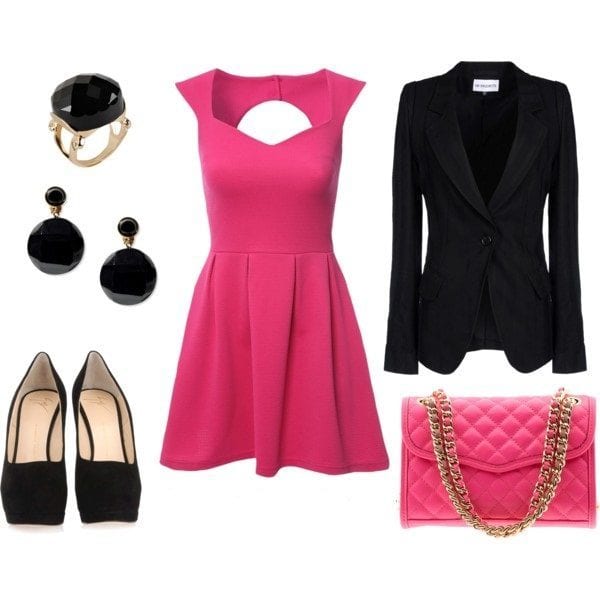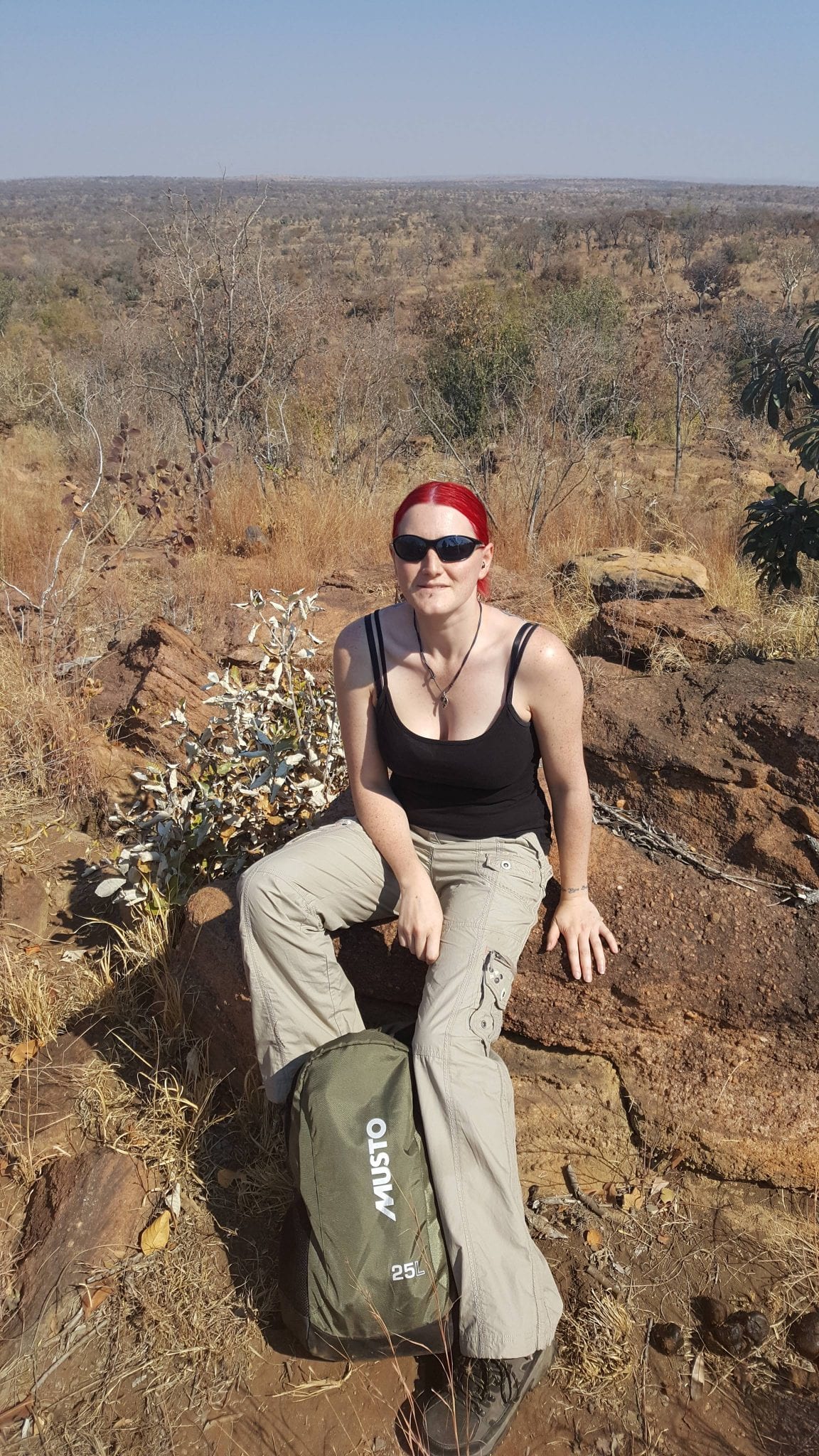 Caz, aka Vixen, has been freelance creative writing for several years. She has a lot of experience in different fields including high street fashion, tattooing art, and even the gothic and historical costumes. Caz has a Diploma in Fashion and Textiles and also a Bachelors Degree in Historical Costume and Corsetry. Her passion lies with gothic design, corsetry and any other styles considered to be taboo or unusual. Style-wise Caz has a love for Vivienne Westwood and her take on the punk era. Although Caz loves the weird and wonderful, she has a deep love for all fashion and allows this to show through her work.