You know we have a thing for the gray color as we've already talked in great detail about how to make gray outfits look interesting and even tips on styling gray jeans and gray shorts.
When it comes to fashion, the gray color stands as a true cornerstone in every woman's wardrobe.
With its ability to seamlessly blend timeless elegance and contemporary flair, this color truly symbolizes versatility and style.
Whether you're conquering the corporate world, stepping out for a casual outing, or attending a chic event, your grey blazer offers endless possibilities for creating chic and polished ensembles.
So we carefully selected 13 gray blazer outfit ideas that are sure to blow your mind. Here's everything that we'll cover:
What to Wear with Gray Blazers?
Their neutral hue allows for endless pairing options, whether you're aiming for a polished professional look or a chic casual ensemble. The beauty of grey blazers lies in their ability to adapt to various settings, making them an essential staple in any fashion-forward individual's wardrobe.
Whether worn over a crisp white shirt for a business-casual appearance or layered with a graphic tee for a trendy, relaxed vibe, grey blazers offer a canvas for expressing your personal style.
Styling Tips
Here are a few tips for creating impeccable looks:
Fit Matters: Ensure your blazer fits well through the shoulders and torso. Tailoring can make a huge difference in achieving a polished appearance.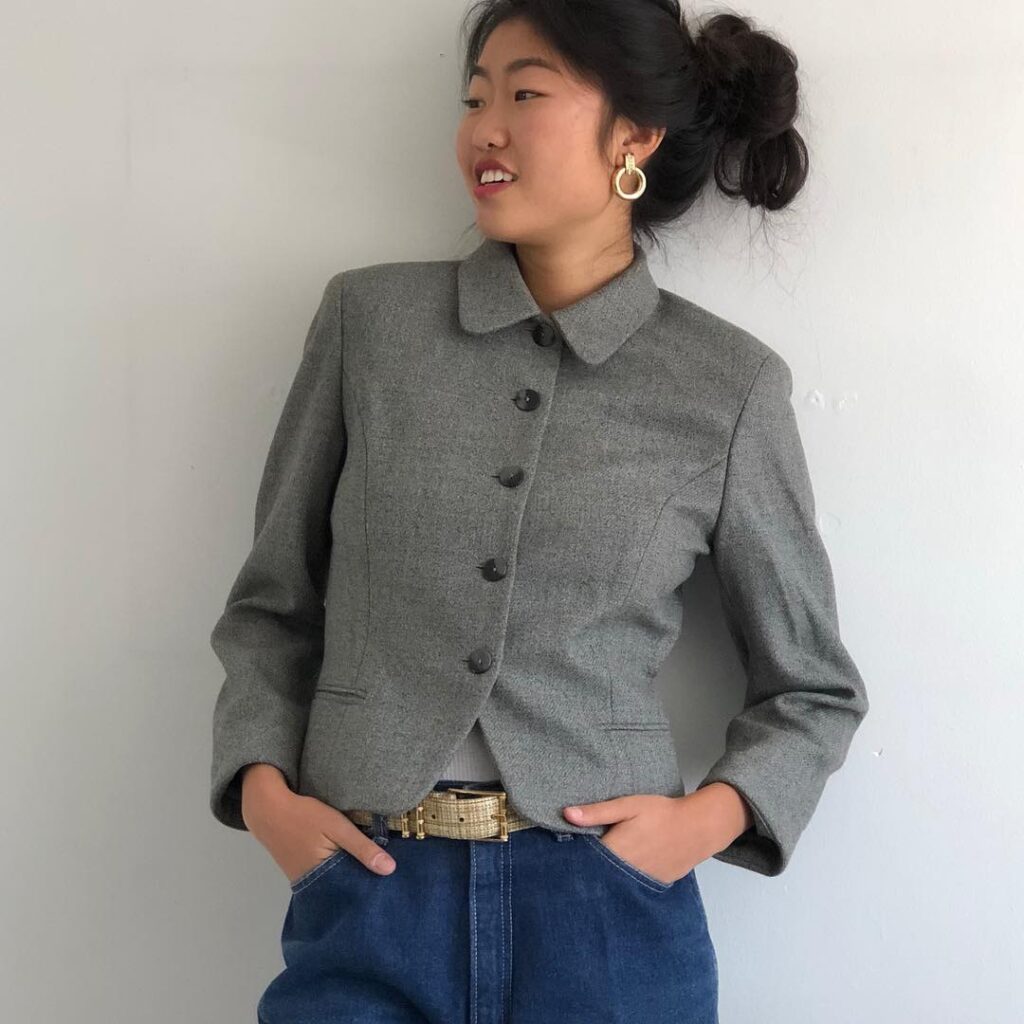 Accessorize: Play with accessories like statement necklaces, scarves, or pocket squares to add personal flair to your look.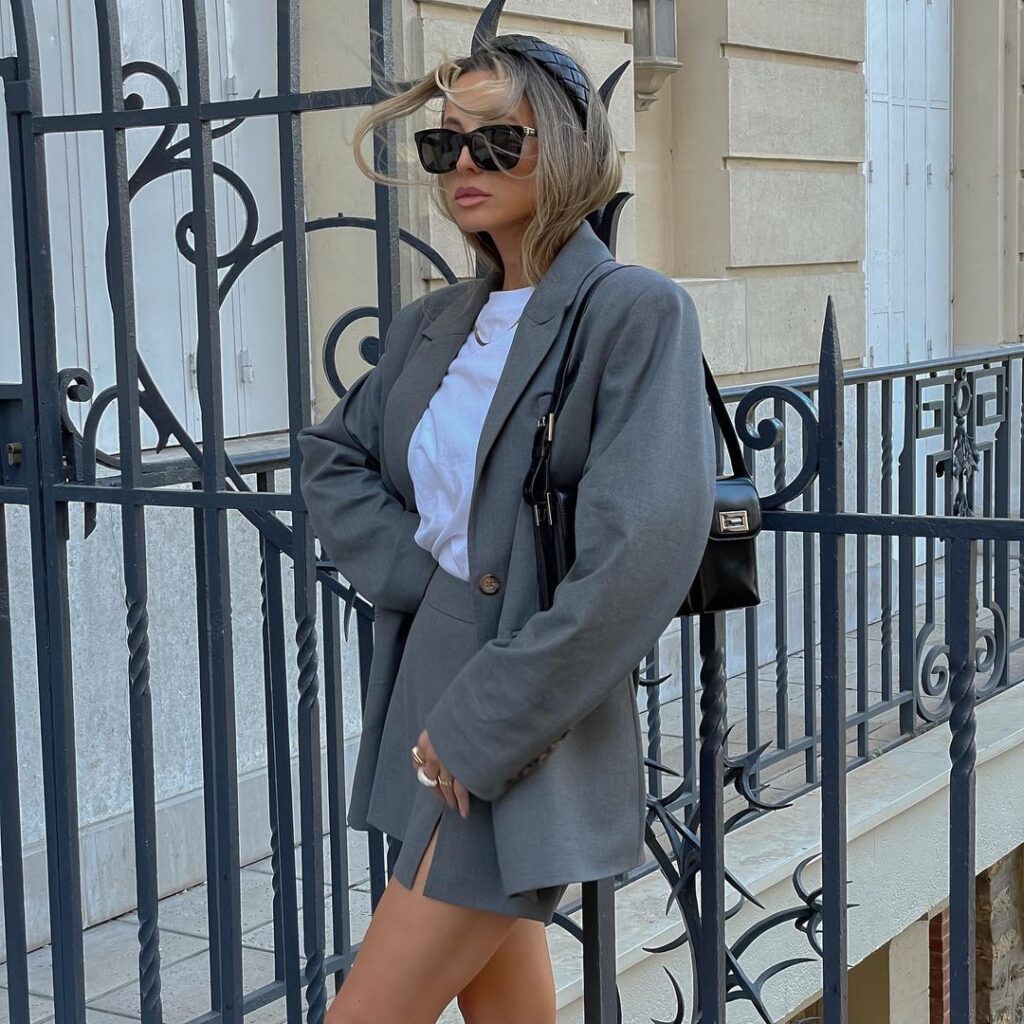 Fabric Contrast: Experiment with different fabric textures to add visual interest. For example, pair a tweed blazer with a silk blouse for a tactile contrast.
Roll or Push Up Sleeves: Depending on the style and occasion, rolling or pushing up the blazer sleeves can create a more relaxed vibe.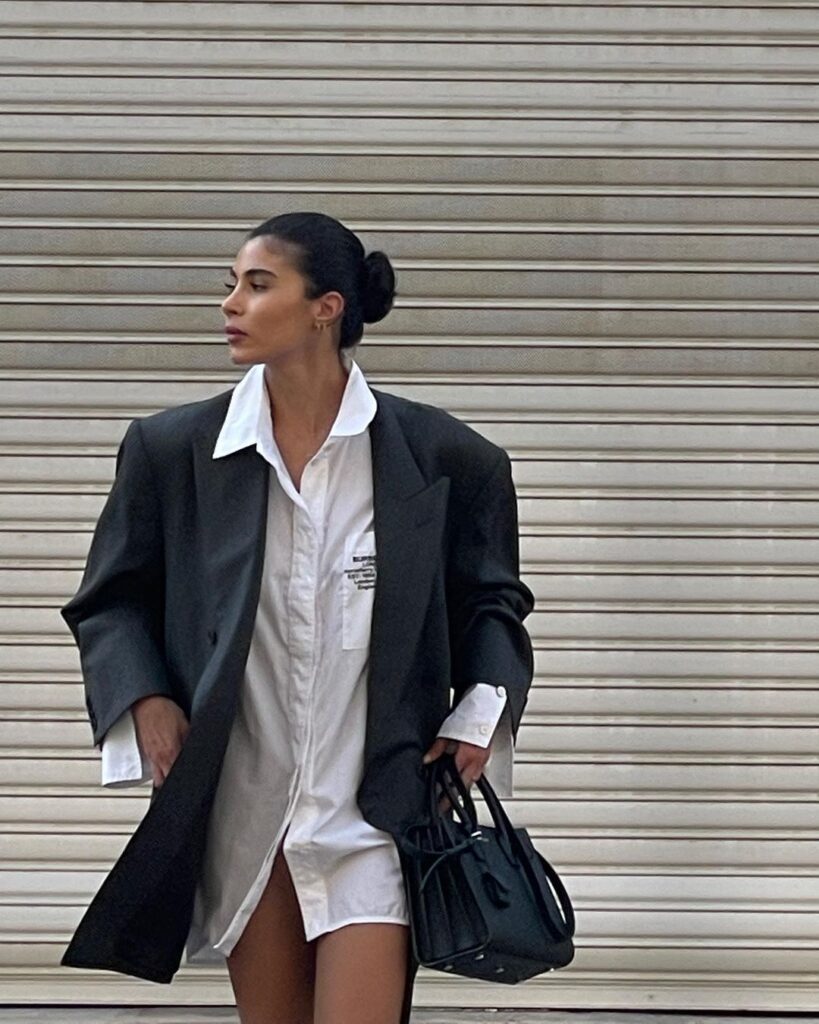 Consider Patterns: Grey blazers work well with patterns like stripes, checks, or polka dots. Just ensure that the patterns complement each other and don't clash.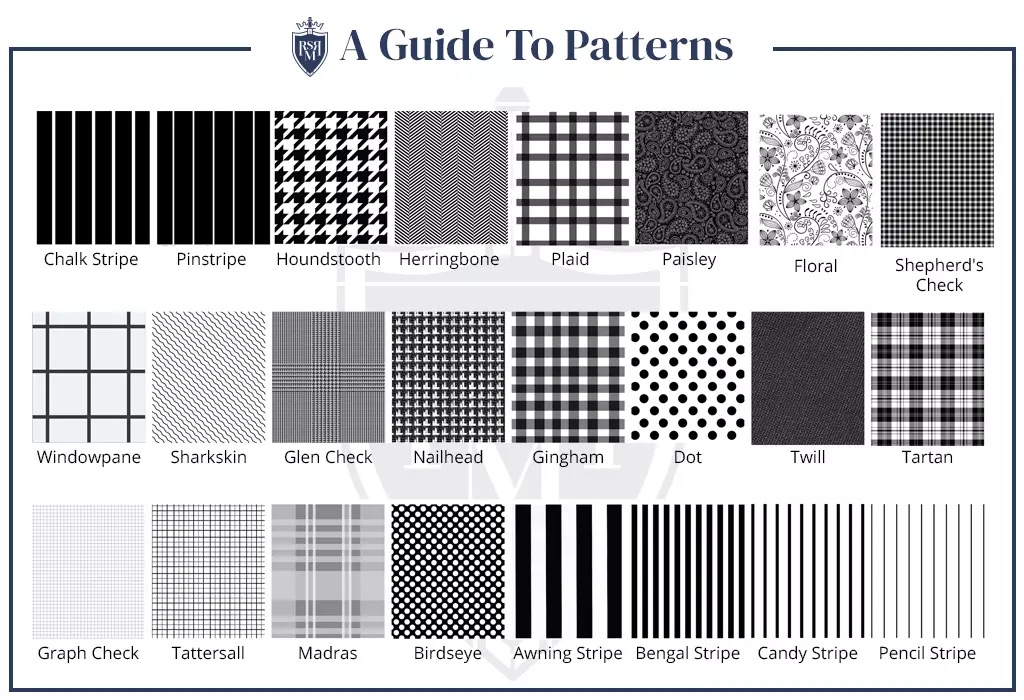 Mix with Prints: Don't be afraid to mix your grey blazer with printed pieces. Just ensure one element (either the blazer or the print) remains relatively subdued.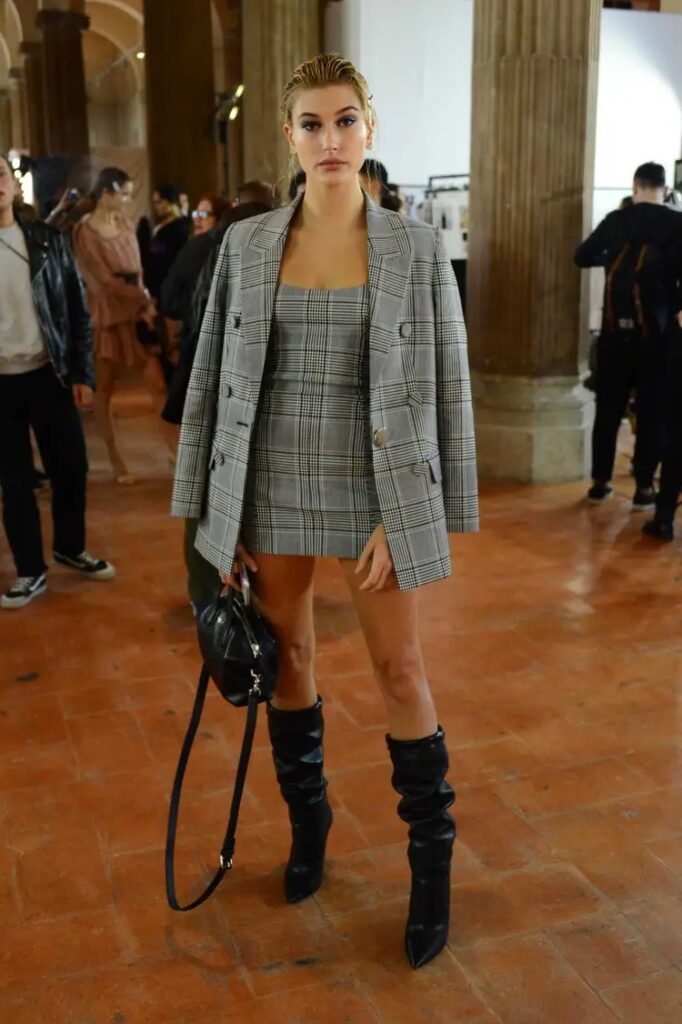 Experiment with Color Palettes: Grey is a versatile neutral that pairs well with a wide range of colors, so don't limit yourself to just black and white.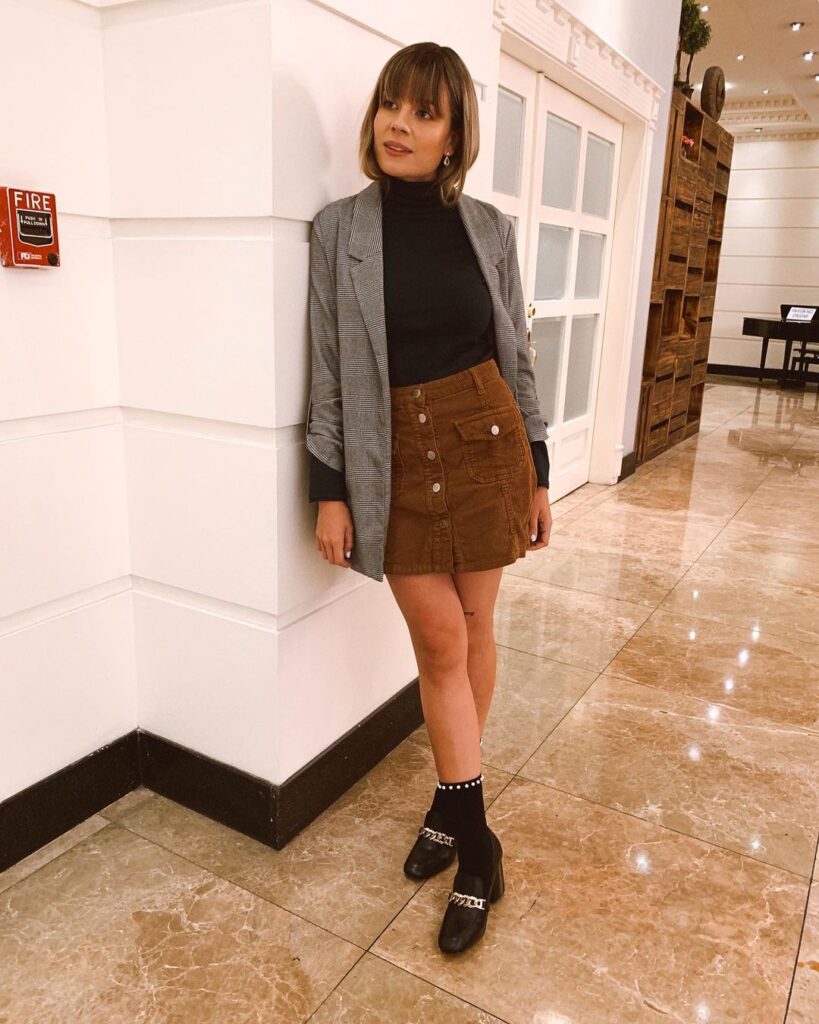 Remember, fashion is about expressing your unique style, so have fun experimenting with these ideas while making them your own!
Graceful Workwear
13 – Gray suit with black mock-necked t-shirt
12 – Matching pantsuit paired with a French blue dress shirt and a gray cardigan
Casual n' Chic
11 – Gray oversized blazer with a white long dress
Gray blazers seamlessly move from work to play, boosting your casual ensembles. Layer a gray jacket over a dress for a subtle yet sophisticated look ideal for a weekend brunch or shopping day.
The structured silhouette of the blazer gives a hint of elegance to your casual appearance, helping to elevate it.
Finish with sneakers or ankle boots for an on-trend look that mixes comfort and flair.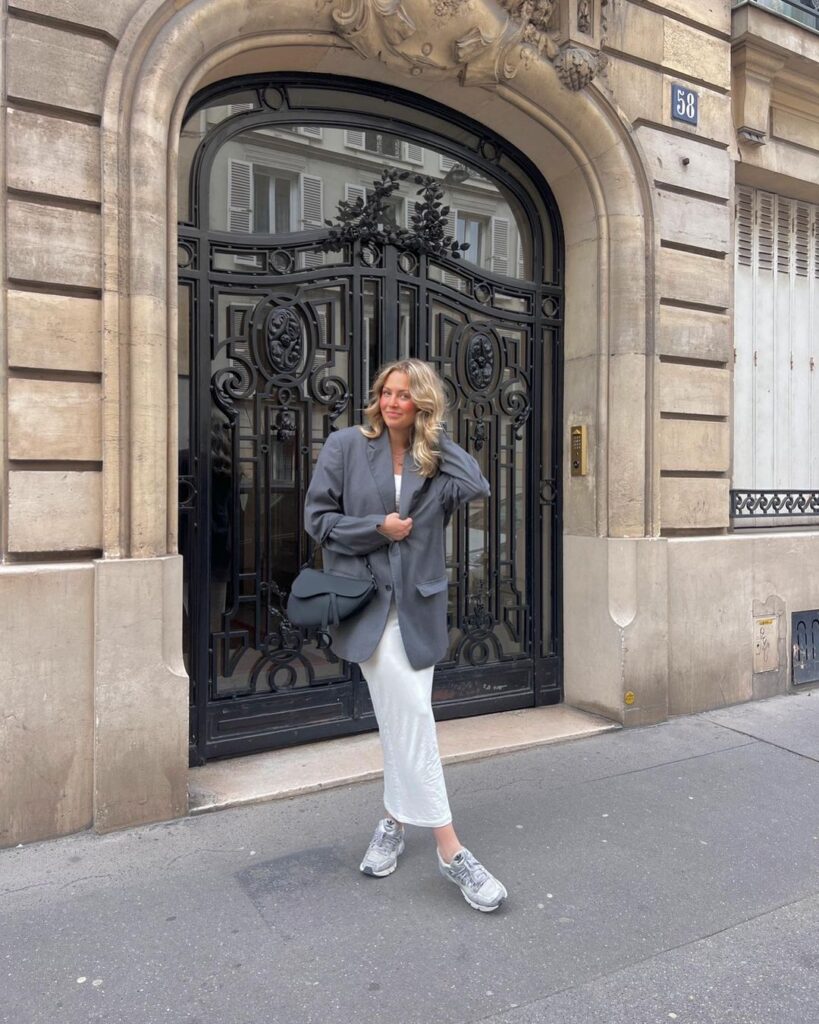 Monochromatic Pairing
10 – Monochromatic skirt and cropped blazer set
9 – with matching sweater & blue white washed jeans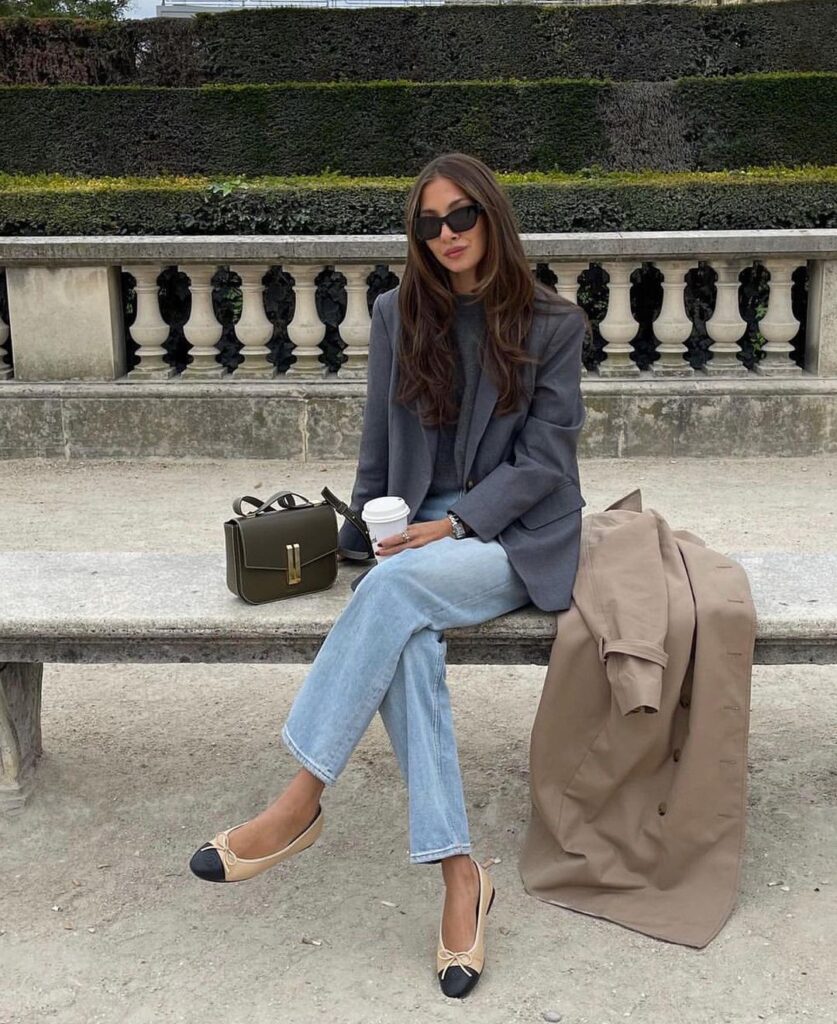 8 – with light gray skirt & loafers
Mixing Texture and Pattern
7 – flared legged pants with Matching patterned blazer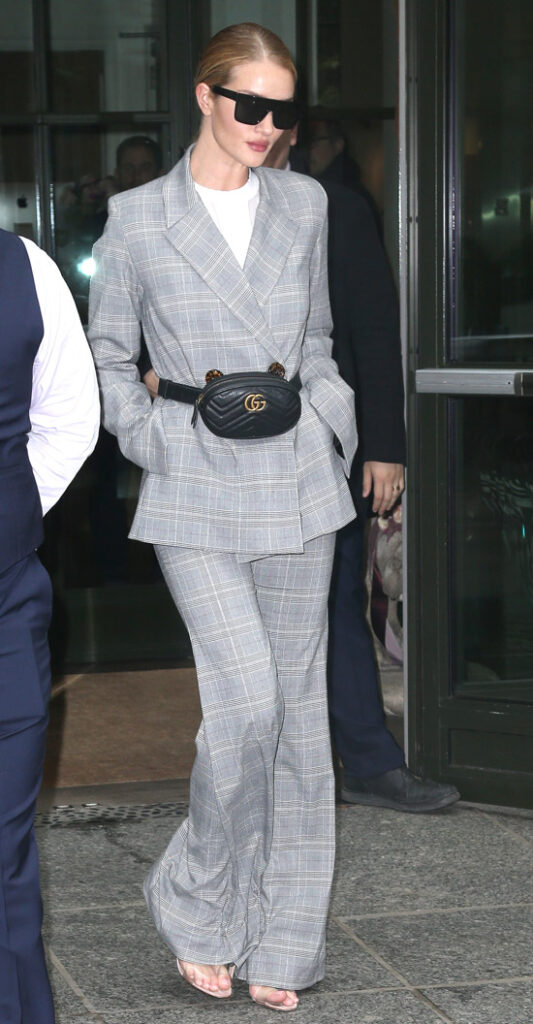 6 – Gray & white Blazer paired with Converse
Celebrity Style
5 – Rosie huntington-whiteley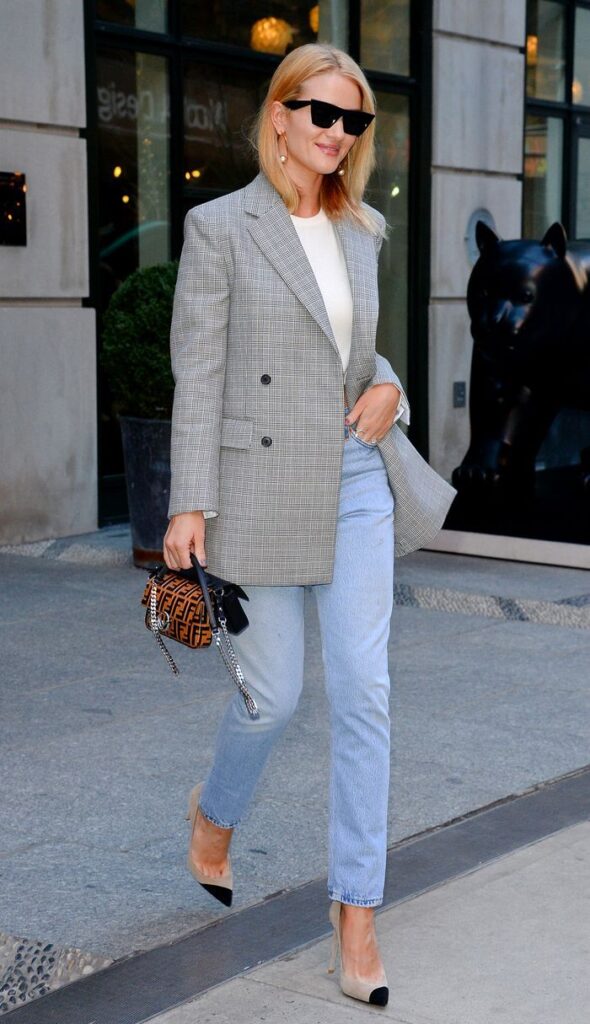 4 – Julianna Hough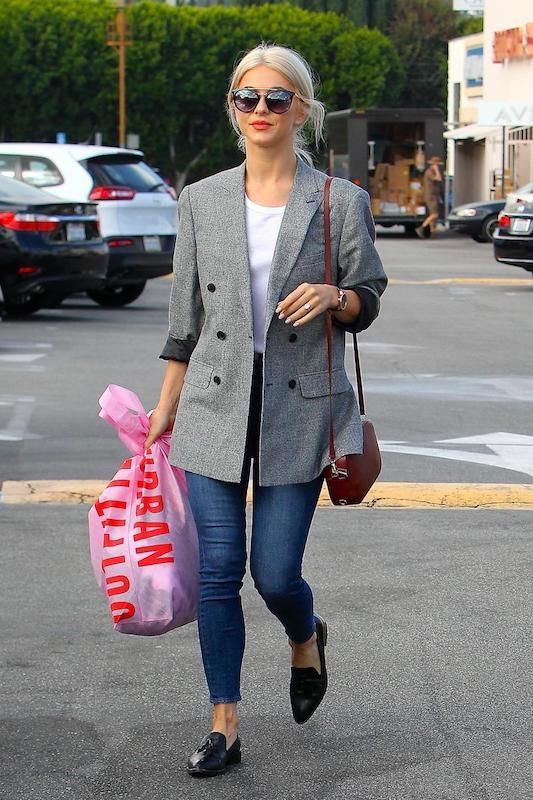 3 – Lucy Hale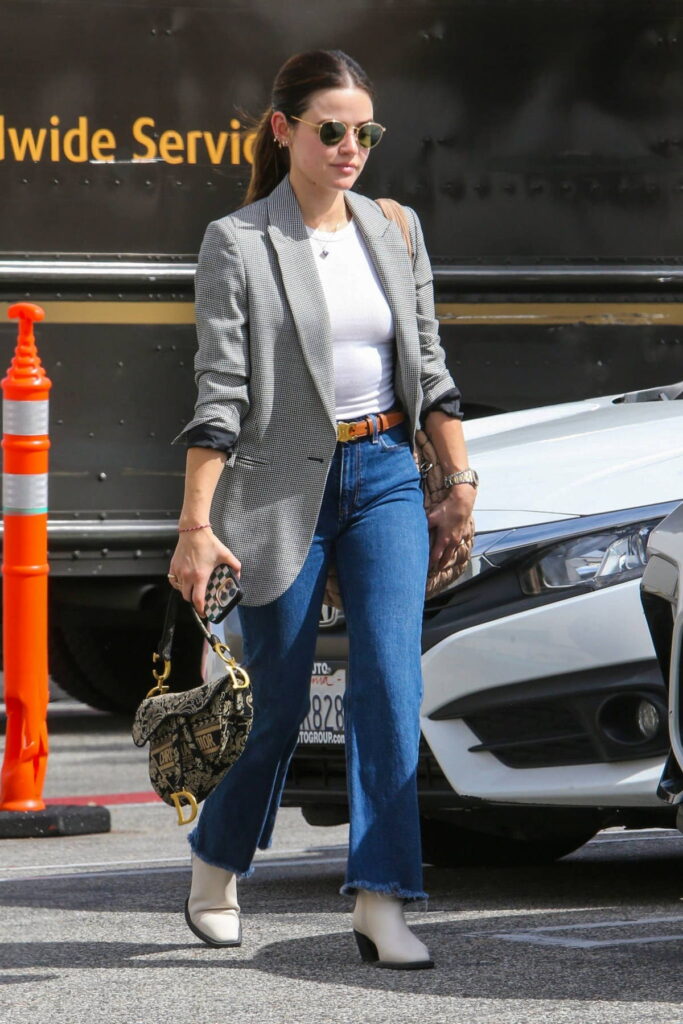 2 – Gigi Hadid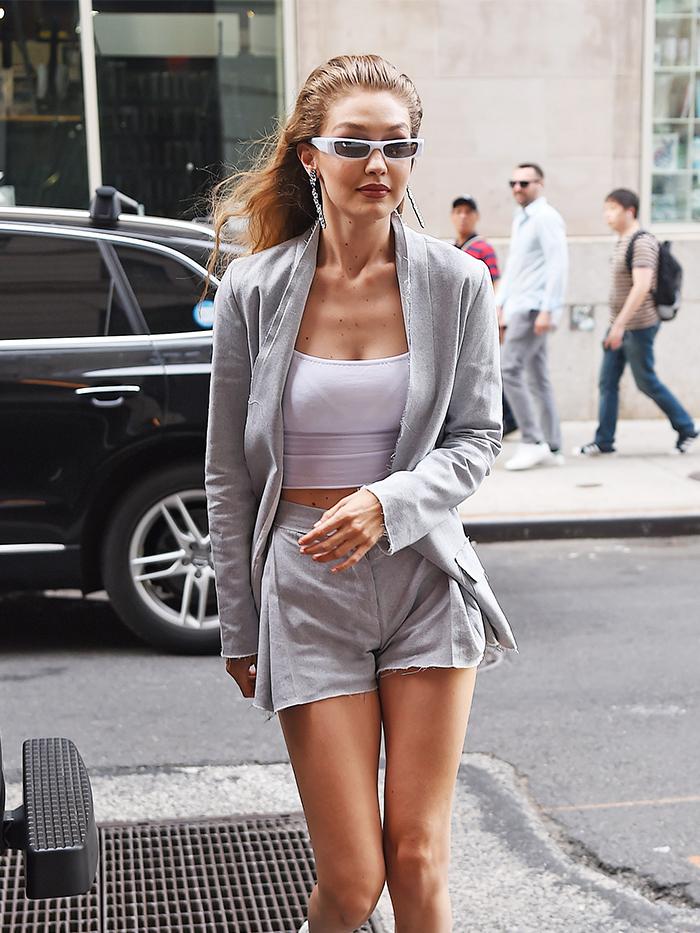 1 – Jennifer Lawrence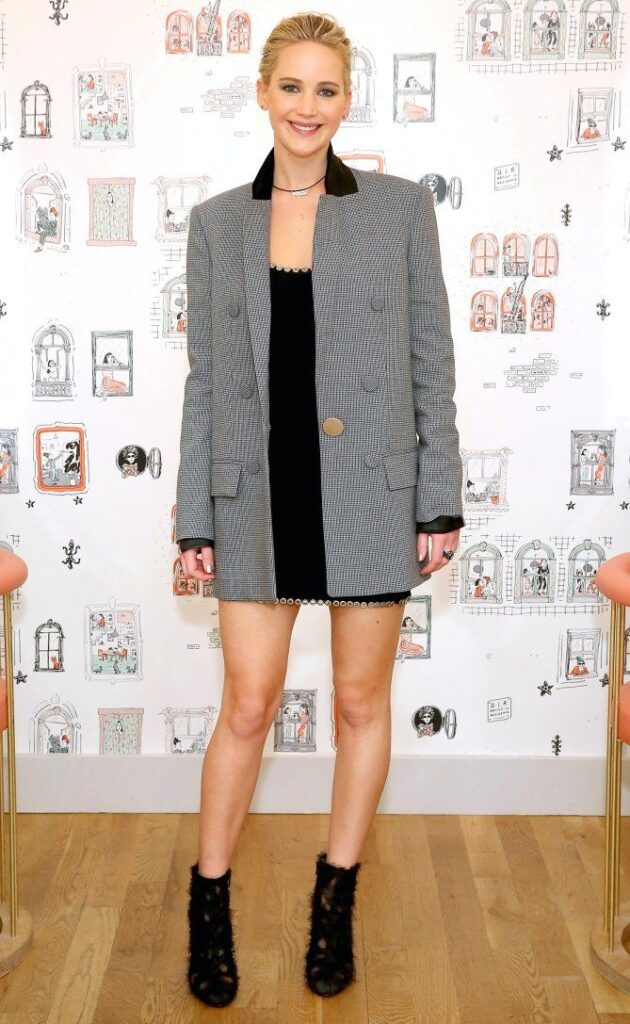 University student by day and a ferocious writer by night. As an avid homebody, I'm a lover of naps, cookie dough, and currently residing in the borough I love, most likely multitasking. :)