Outfits to make your legs look thinner. Before anything else, we just want to say whether you are skinny or fat you are beautiful and do not let anyone tell you otherwise. You need to understand that you deserve to live in your body without the snide comments from your mom, or coworkers or strangers. No one should be targetted for their body type. All sizes and body shapes are perfect, and you should not feel bad for what the society tells you.
Because that is all people with no life do – comment on things that do not concern them. It makes them feel better about their insecurities; you do not have to take it personally. All of us are not Beyonce, blessed with the perfect legs in the world, so we have to use other tricks. Now, that may seem to contradict our topic, but this article is only to give you outfit ideas that make you look sharp and tall. Thinner legs make you look a little more confident, and there is no harm in trying out these tricks. Especially on days, when you feel a little more self-conscious, even if we are team body positivity all the way. I know I do. Because no matter how much the message of body positivity has been floating across the internet there still are some ignorant losers who feel they must spread negativity. Just give them a go by as you conquer the world, girl.
How To Make Your Legs Look Thinner
Here are a few hacks and secrets to skinnier legs
Wear pants that are just a bit oversized or lose. Why do you think boyfriend jeans are so popular?
Avoid shoes with an ankle strap. Ankle straps put a horizontal line marking where the legs end making them look shorter and fatter.
Wearing shoes that match your skin tone can give an illusion of a taller, thinner leg. For example, a pair of black pumps work well with black stockings and a nude pair will do with bare legs or skin-colored stockings.
Darker shades of pants can give an appearance of  thinner legs
Body slimming undergarments can give you a sharper figure, do not underestimate those. They work best under dresses or pencil skirts.
You have probably heard this one but let us repeat just in case. Pointy-toed shoes work wonders in fooling people into believing your legs are thinner than they are.
Leg exercises like barbell squat or even simple jogging or walking will tone your leg muscles with time, making all those jeans fit better.
Wear dark shades of denim rather than light blue
Work on your posture and walking style. Do not slouch. Stand up straight with your chin high and shoulders back and relaxed.
When posing for pictures, put one leg in front of the other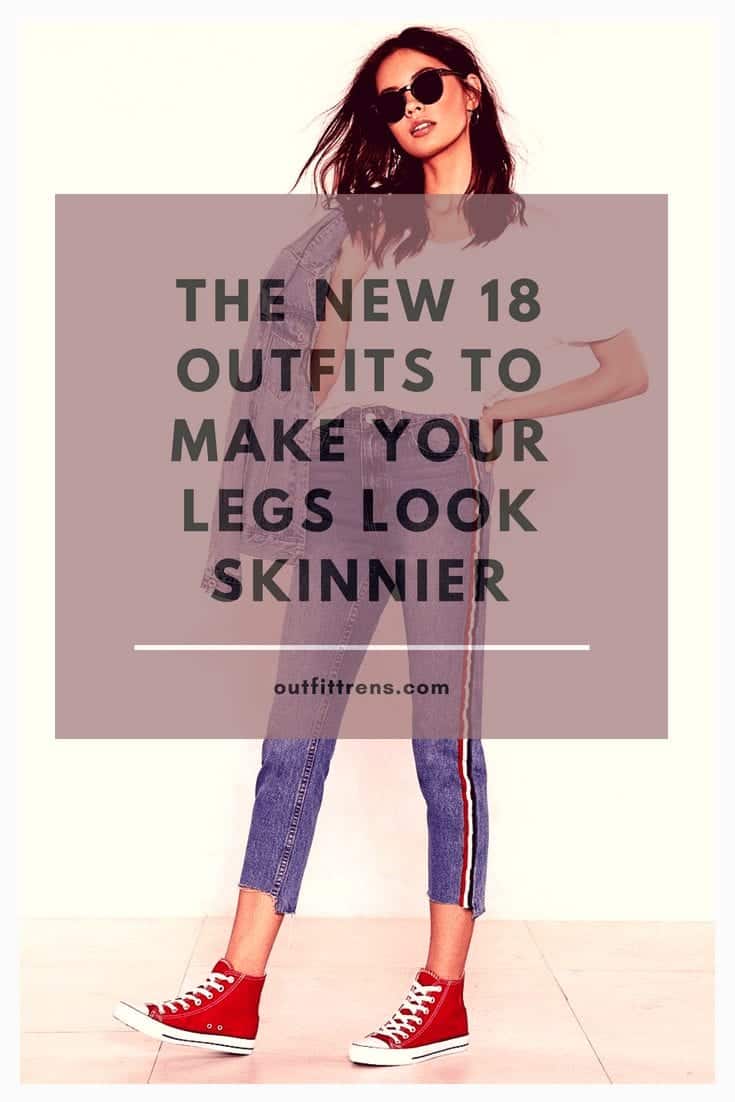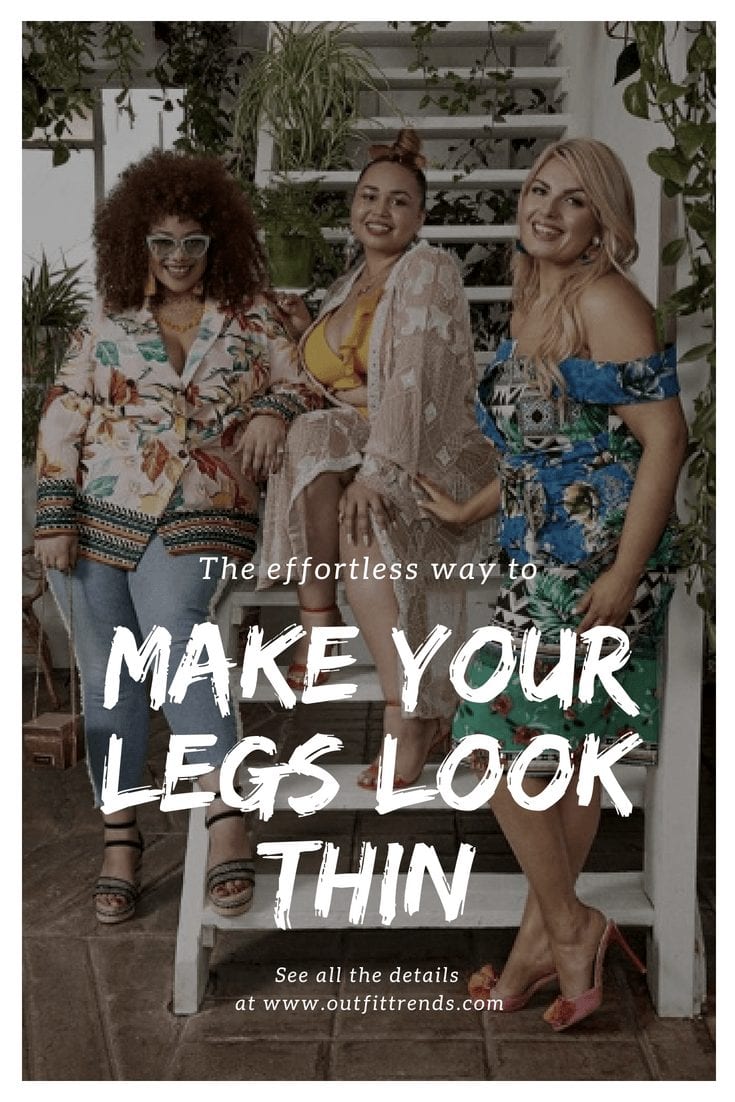 ↓ 18 – Wear Black Jeans and Tights
Our eyes see black and dark shades as (slightly) smaller than they are. This is why black jeans make your legs look slimmer than they are. Black jeans are a staple piece of clothing that everyone should have in their closet. With a pair of black jeans, your outfits combinations are limitless. They look good with almost every coloured top as well as black ones. They also pair up well with white shirts. You can throw on a jacket or sweater to complete a winter dress. Look for a good comfortable pair that fits well, and you wouldn't want to wear anything else, trust me. Here are 23 Ways to Style Black Denim Pants.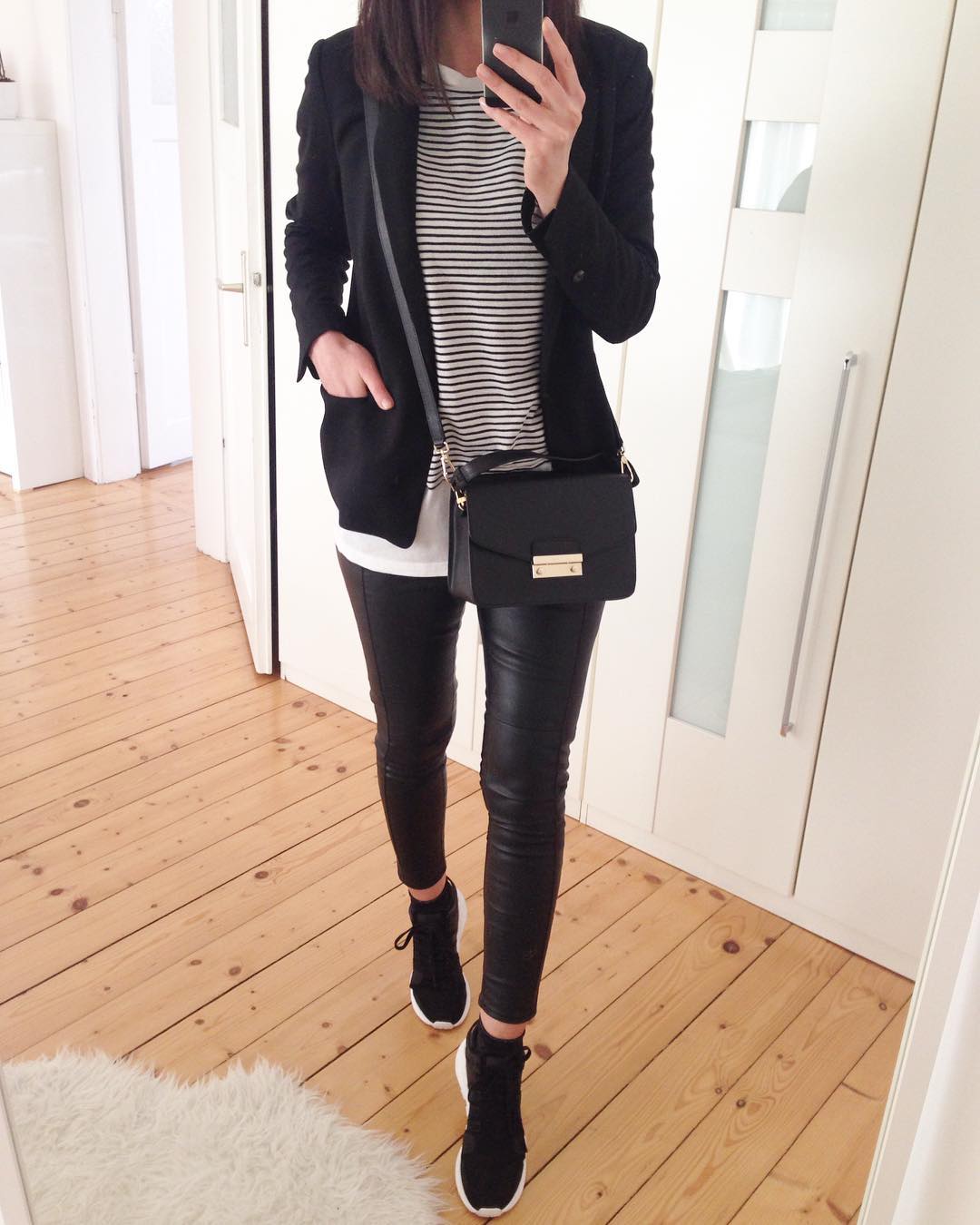 Via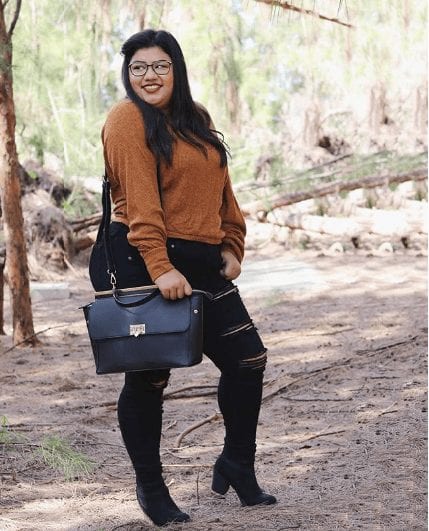 ↓ 17 – Thinner Legs in Pants
Who says money can't buy happiness? Have you ever imagined a shoe closet with shelves of 6-inch heels in every color? Black, red bottoms, neon colored, ones with studs on them? And we love them for all the right reasons. Nothing makes us feel more confident than wearing a 6-inch heel, walking with an attitude that says "you dare mess with me and I will demonstrate how to shove a pencil heel down a throat that has a lot to say about my legs which look on fleak, by the way".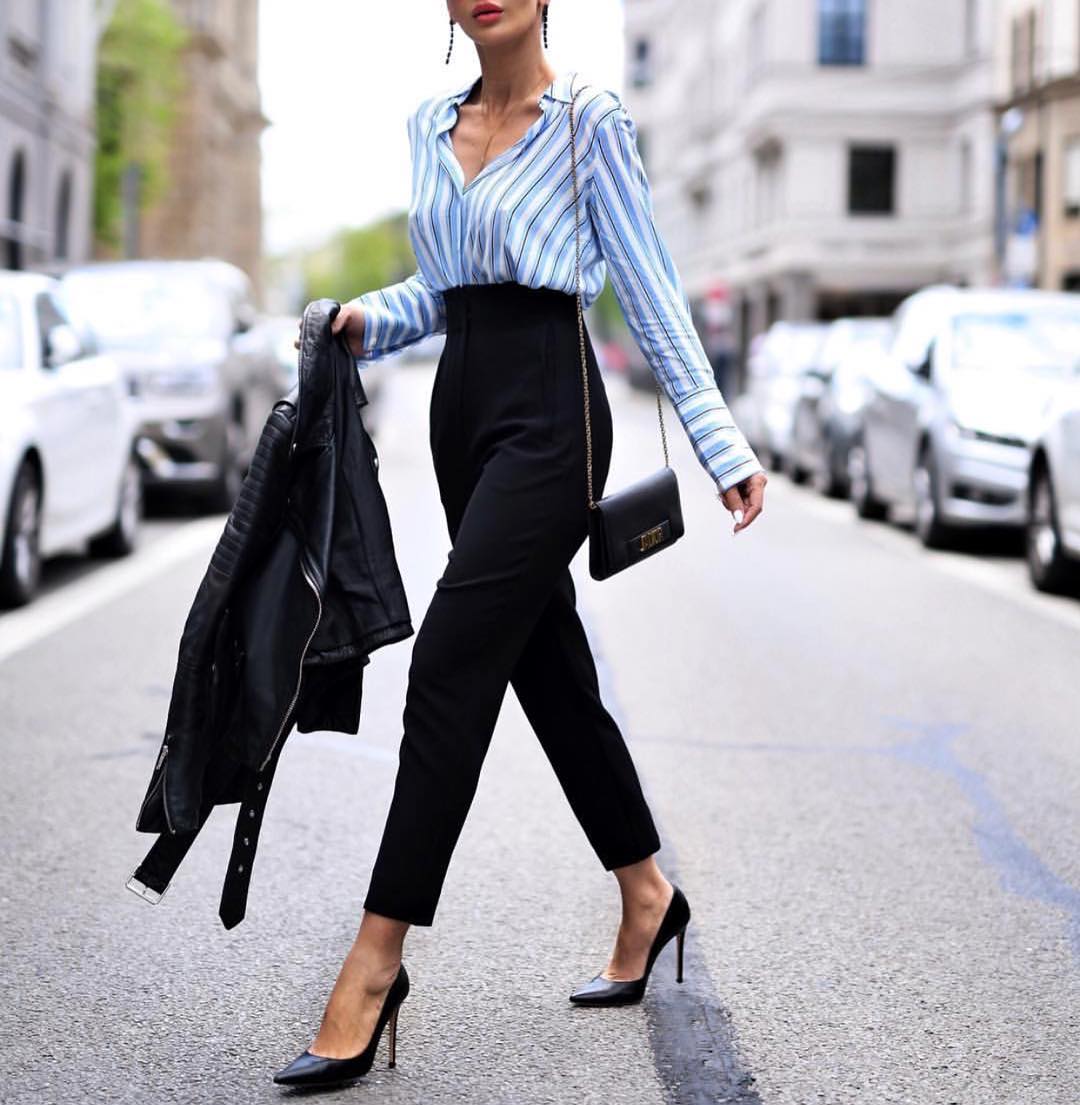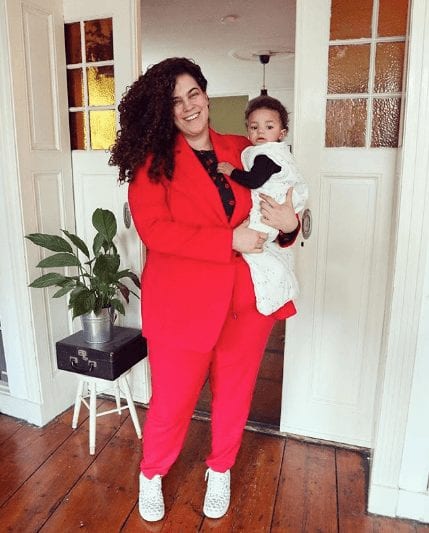 ↓ 16 – Longer Legs in Skirts
Pencil skirts give an impression of a thinner lower body, which is our primary target. Not only that, but pencil skirts provide an extremely professional look when worn with a button up white blouse. Other styles are also an option, like denim skirts with tucked in shirts. Always, always tuck your shirt in when wearing a pencil skirt or else you can risk committing a fashion crime. For an, even more, skinnier effect take your skirt just below your knees. Check out these 40 Best Ways to Wear Pencil Skirts.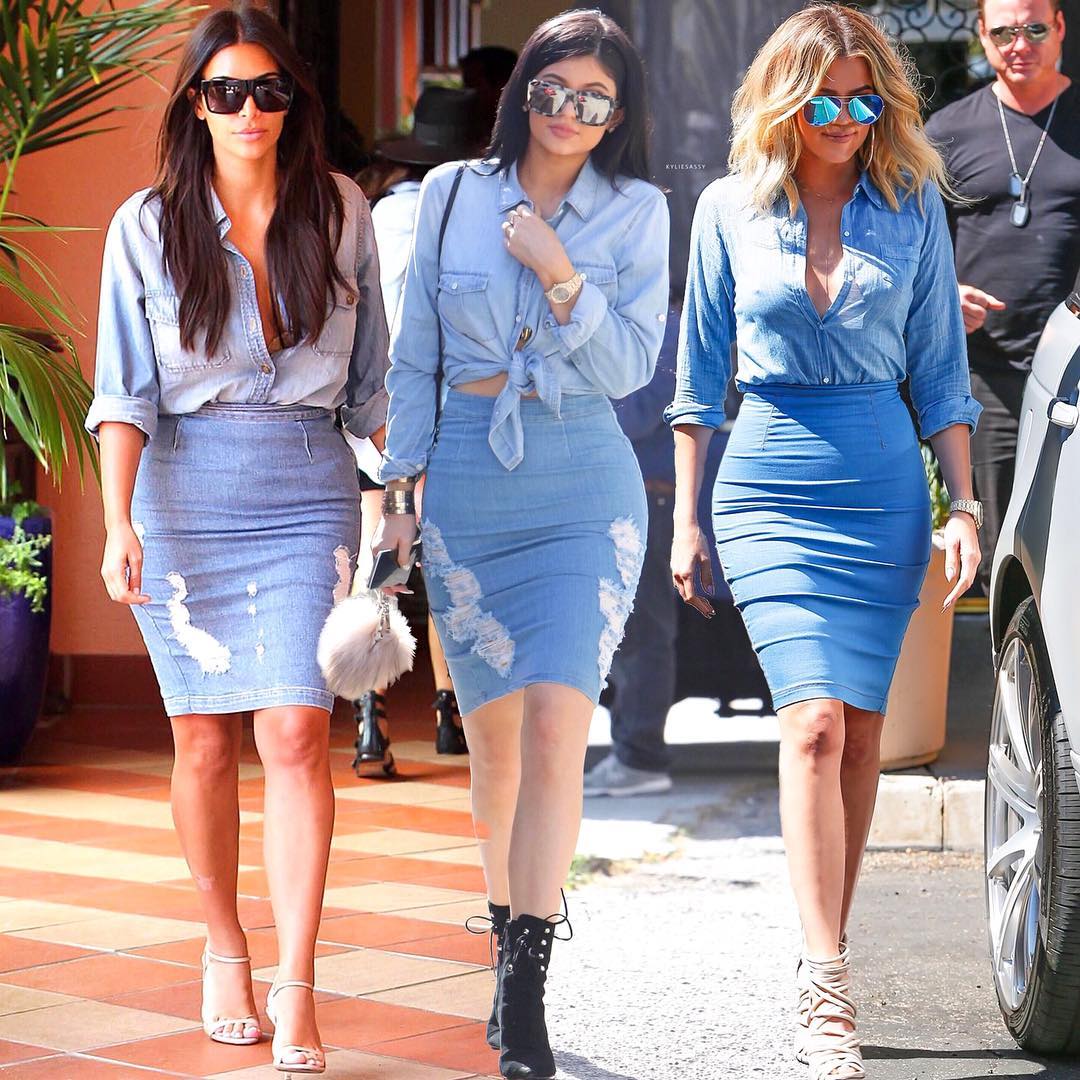 Via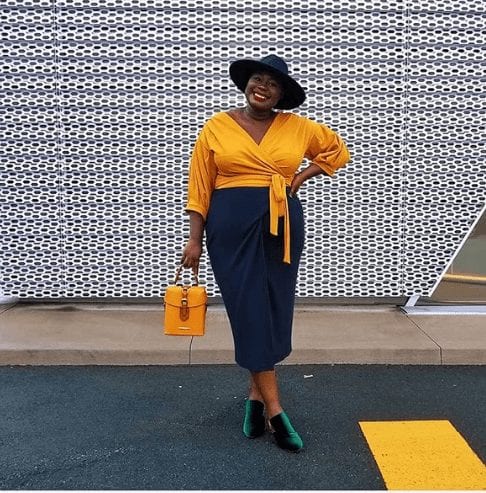 ↓ 15 – Verticle Stripes
Stripes have an illusional effect on the viewer. When going from up to down aka verticle, stripes give an impression of a taller and skinnier body. Horizontal stripes have the opposite effect. They make you look broader and shorter. Verticle striped pants are an outfit option. Or you can go in stripes from top to bottom like this jumpsuit. For maximum effect choose darker and bolder shades of different contrasts rather than faded colors of the same hues.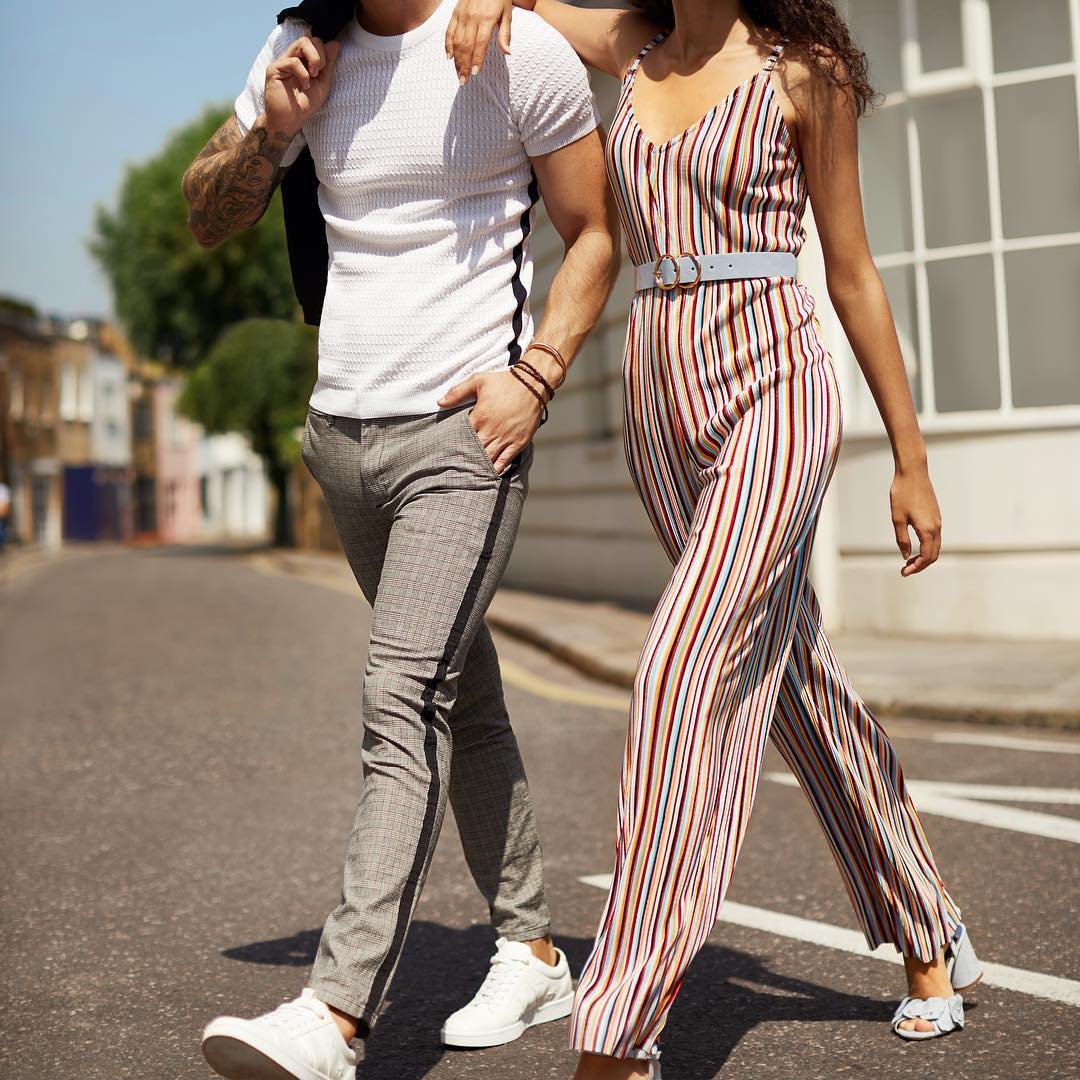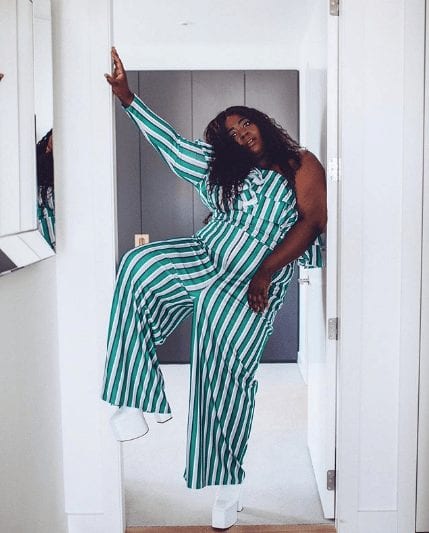 ↓ 14 – Pointed Flat Shoes
Just like stilettos, these shoes make it seem like you have longer legs, which in turns gives an appearance of thinner limbs. You cannot wear six inched stilettos everywhere, but a pair of good, comfortable flat pumps will go a long way. Buy some plain neutral or basic colored pumps that will match almost every outfit in your closet.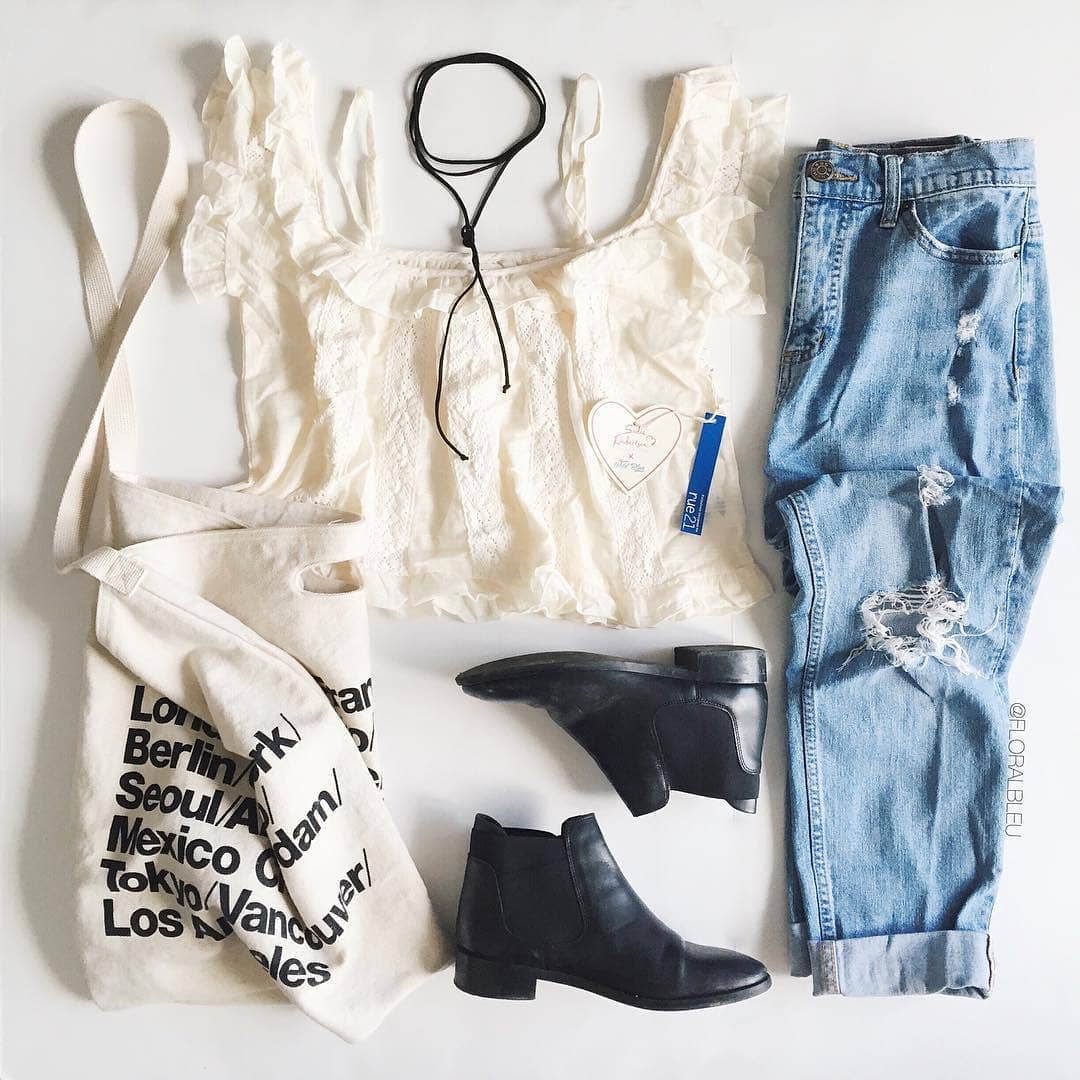 ↓ 13 – Bootcut Jeans
Bootcut jeans are pants that go straight without shaping inwards or outwards. Meaning, their circumference is the same from the knees to the hem. They have a narrow leg that does not flare out like bell bottoms. Bootcut jeans are best worn with t-shirts and sweatshirts. They are for casual, everyday wear.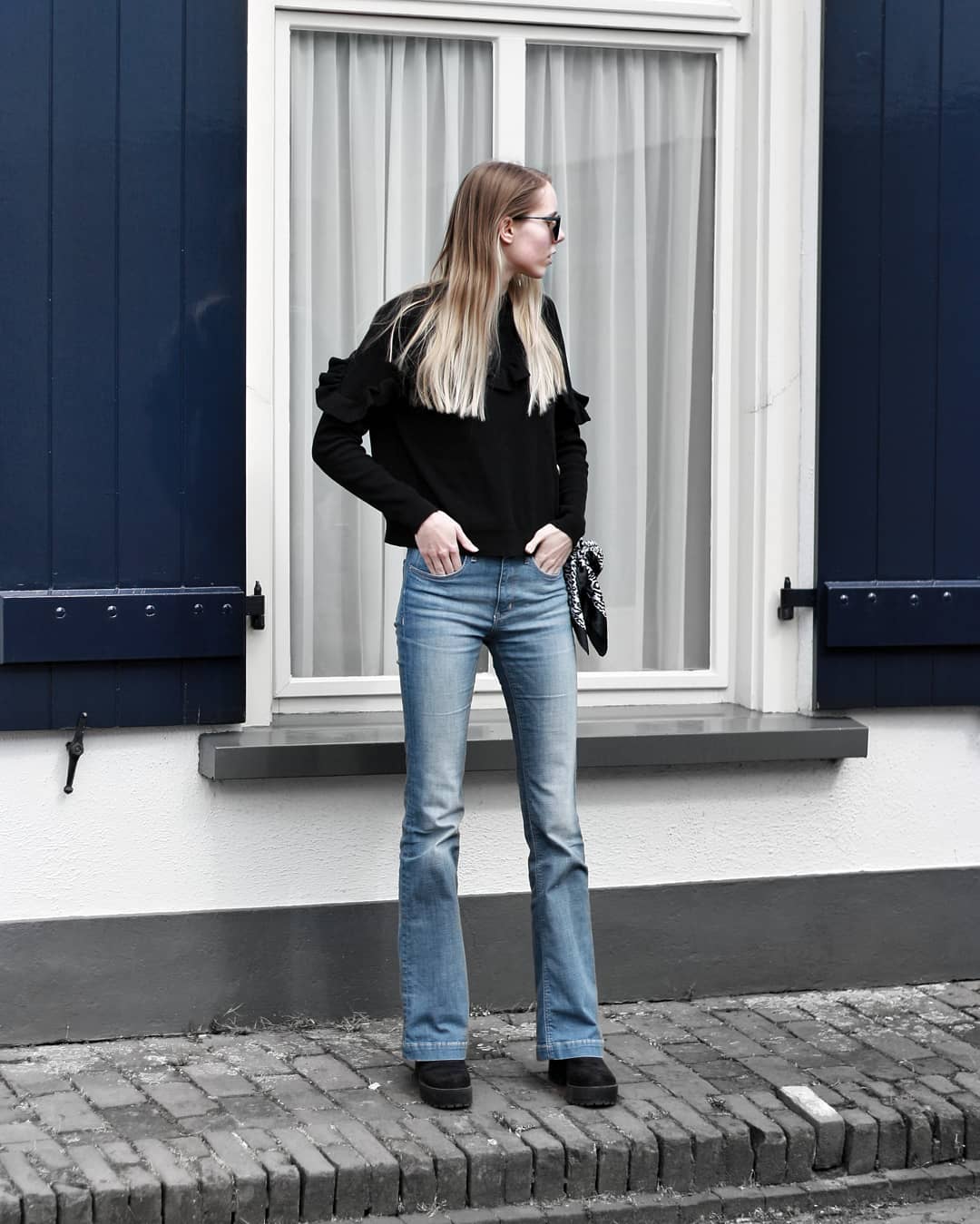 ↓ 12 – Baggy Tops
Loose tops with skinny jeans are also a way to make your legs appear thin. Oversized sweatshirts are not only extremely comfy, but they also play a role in making your legs seem in better shape. You can either tuck your shirt in or not depend on the type of your shirt. If it is a sweatshirt, then I would recommend it to flow free, but a t-shirt can be put inside your pants. Here are 18 Ideal Girls Outfits with White Shirts for a Glamorous look.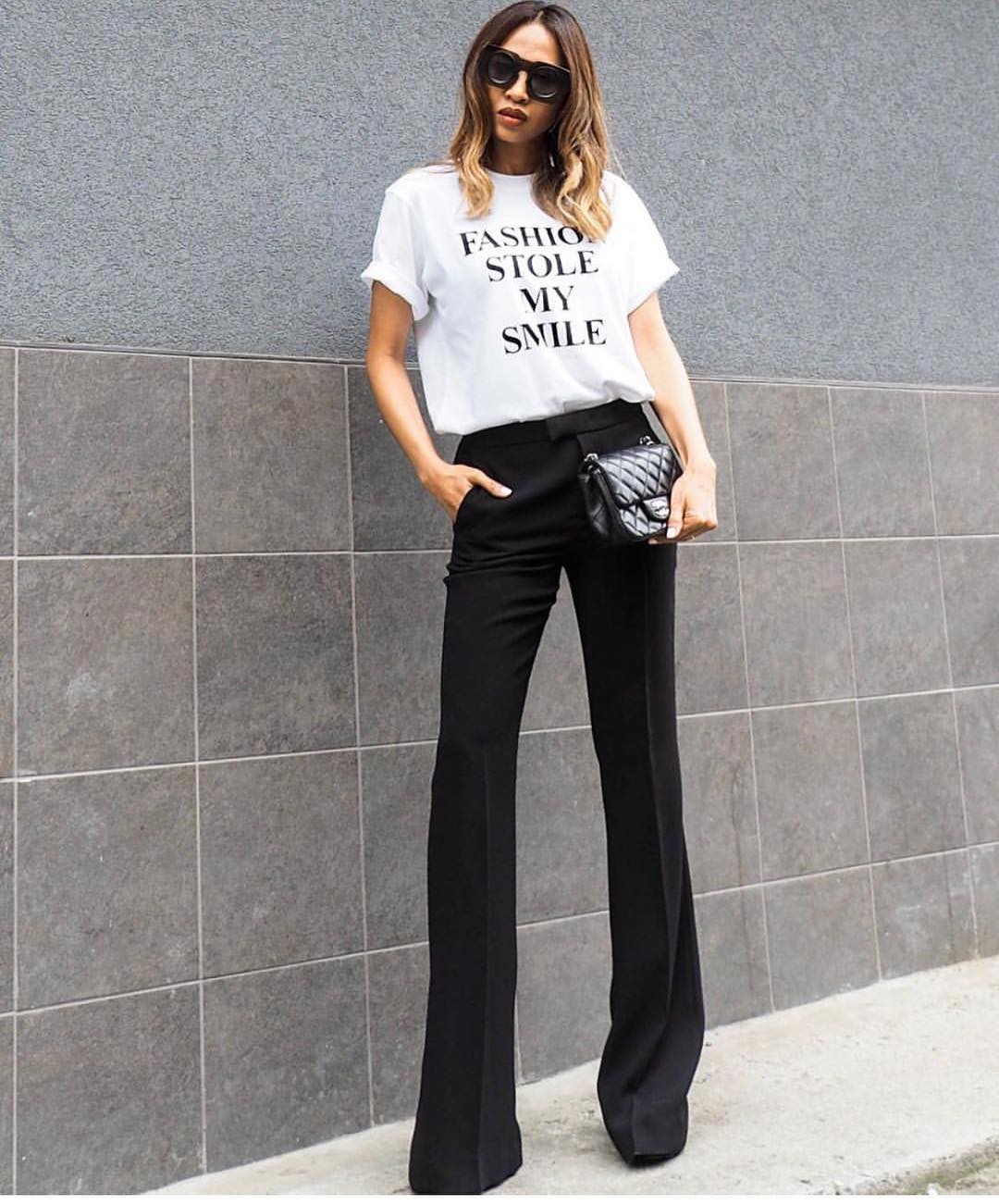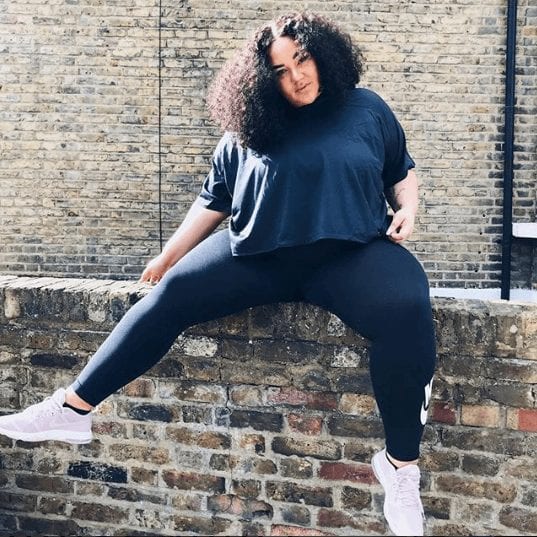 ↓ 11 – Wide-Legged Pants
Wide leg pants are seen a lot nowadays and for all the right reasons. Firstly, they make the viewer guess the size of your leg, because you cannot tell what's under that loose legged trouser. Secondly, who would want to wear skin suffocating skinny pants in this boiling weather? Not me.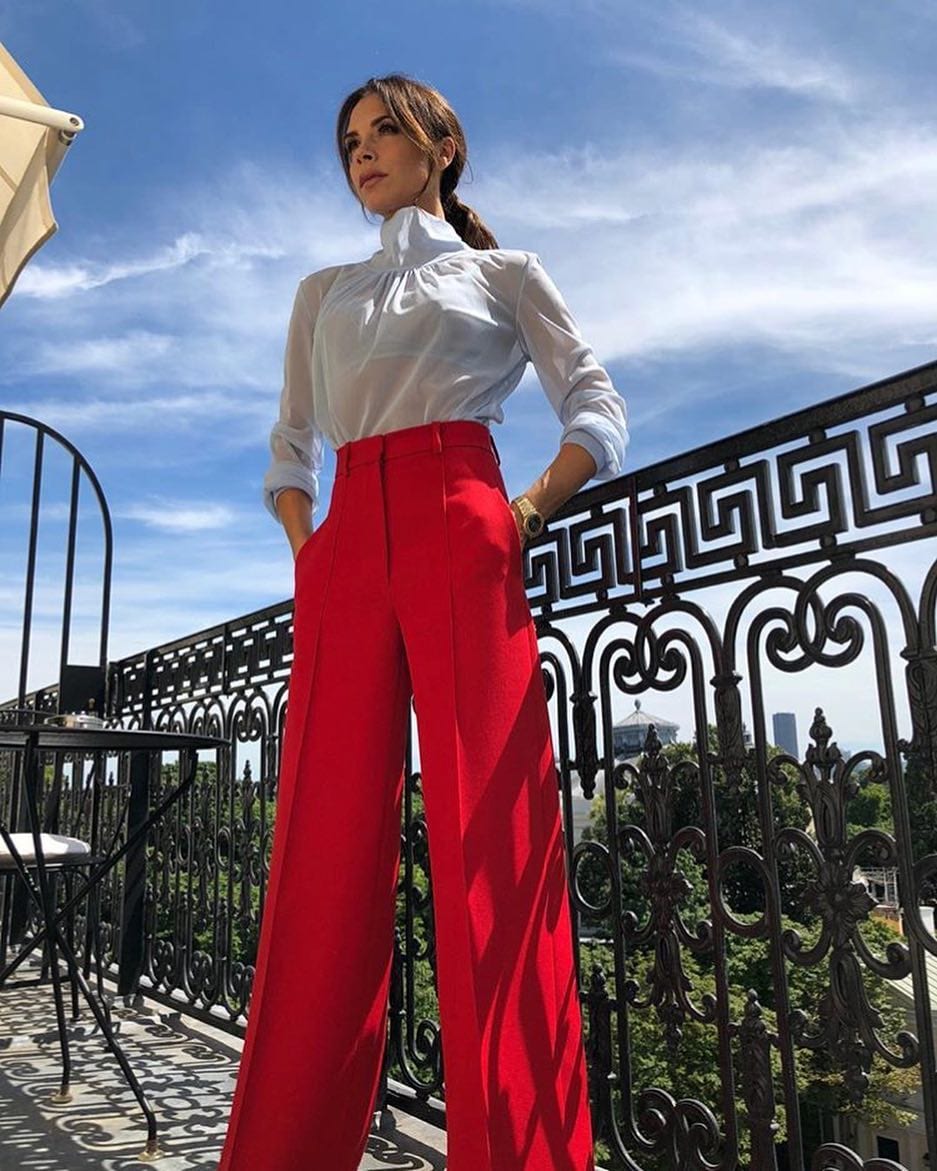 ↓ 10 – Flowy Skirts
Just like in the case of wide-legged pants, people will have to depend on their assumptions to know the size or shape of your leg. Flowy skirts are best for beating the scorching sun as well. Skirts are incredibly comfortable and look classy at the same time. Tuck your shirt in and pull your skirt high to your waist to give a thinner look. Even your old t-shirt will look like a fresh piece with the right skirt.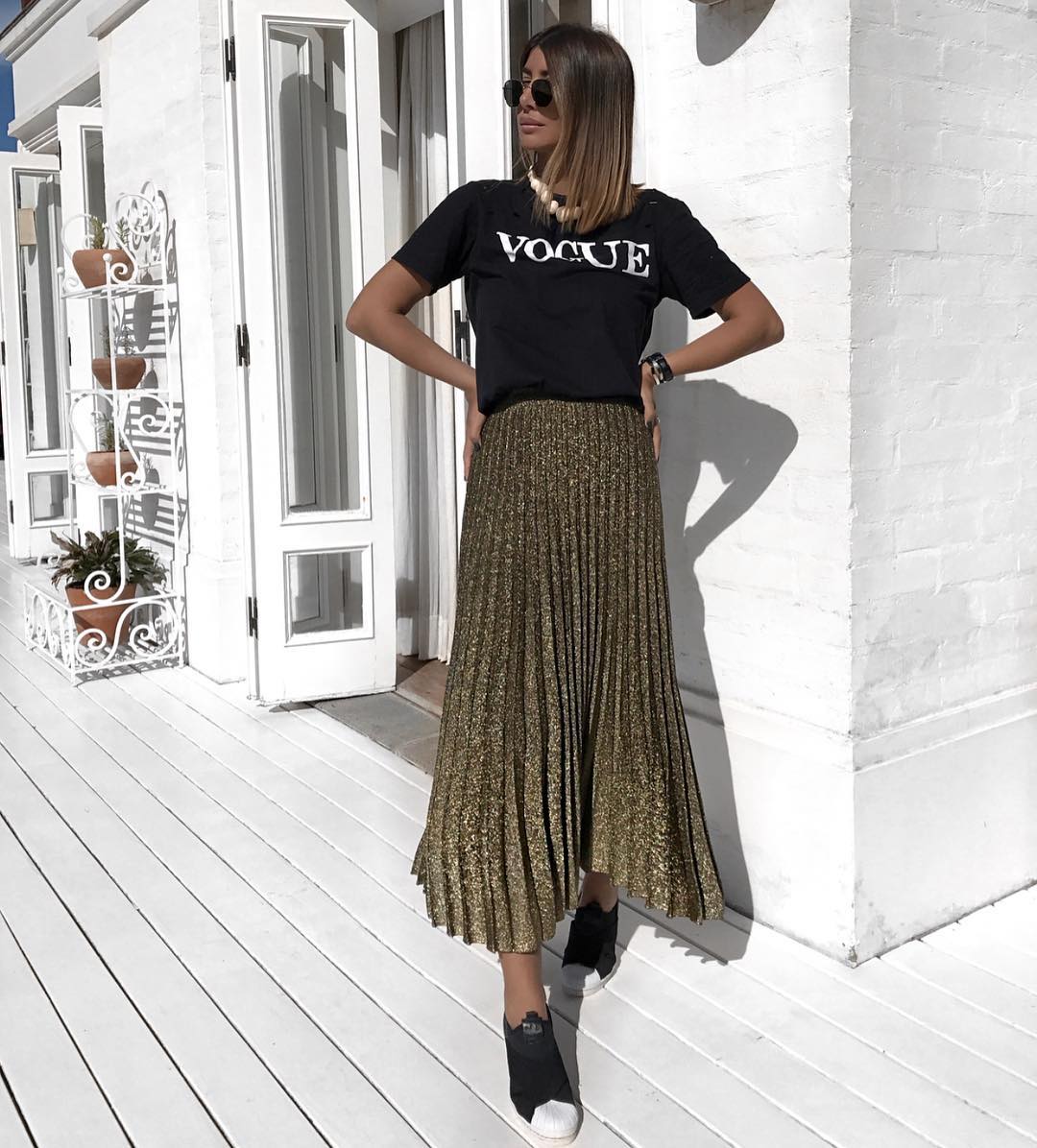 ↓ 9 – What Color To Wear To Make Legs Look Longer and Slimmer
Stick with one hue from top to bottom. Like a suit with matching pants and a blazer. Or wear your t-shirt the same shade as your pants. This is why jumpsuits and bodysuits also make you look thinner. Have a look at these 30 Cute Outfits for Short Height Girls To Look Tall.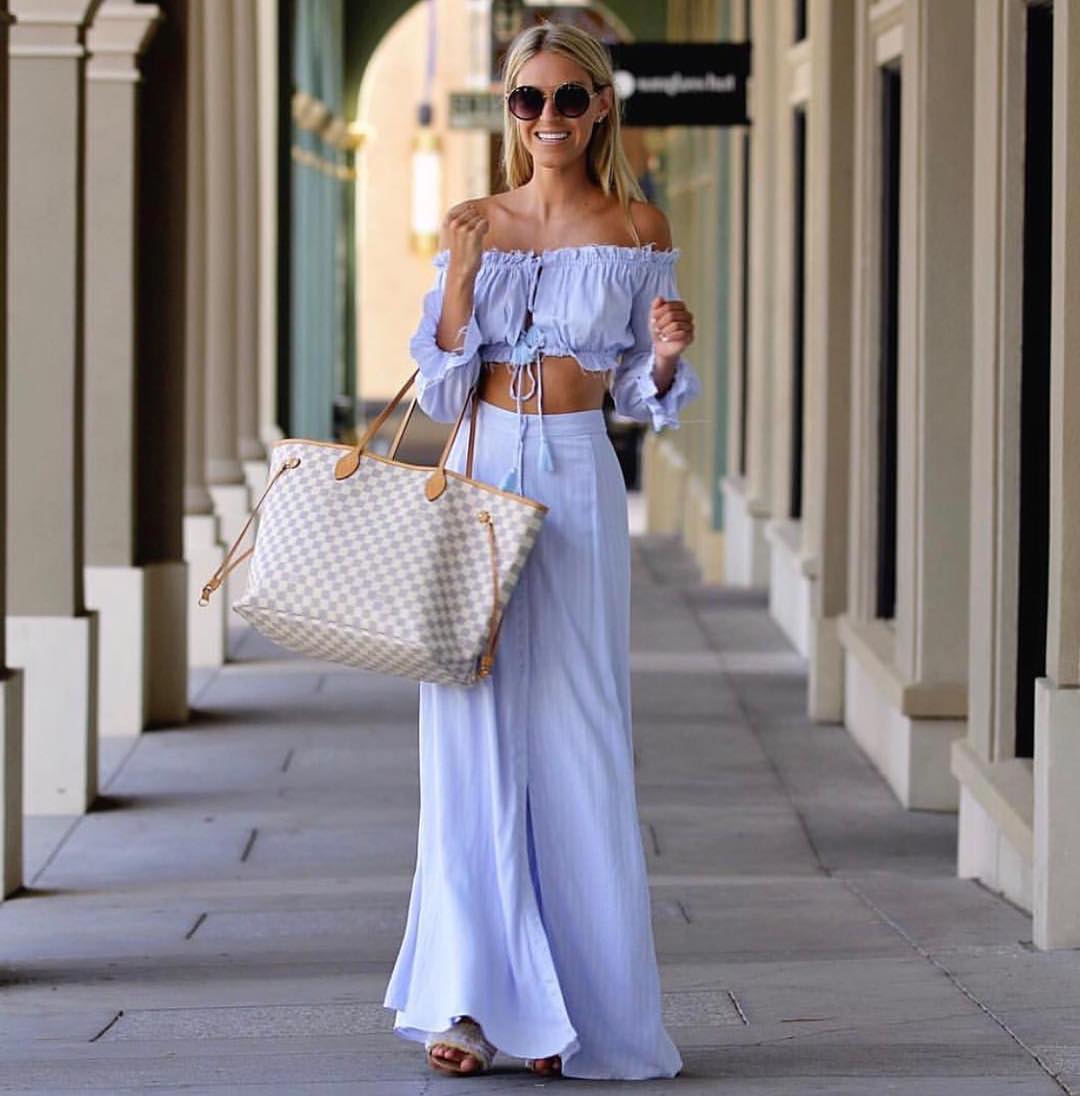 Via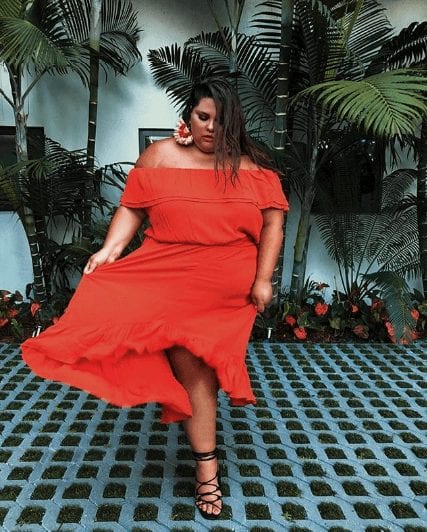 ↓ 8 – Indian/Ethinc Outfits That Make Your Leks Long Slim
Best worn with a short kurta and a long dupatta flowing in the summer breeze. Cigarette pants give a defined slimming shape to your legs. Cigarette pants are for both casual everyday wear as well as for formal occasions. Nude shades are mostly in fashion nowadays, but you can wear any color that you prefer because fashion has no set in stone rules.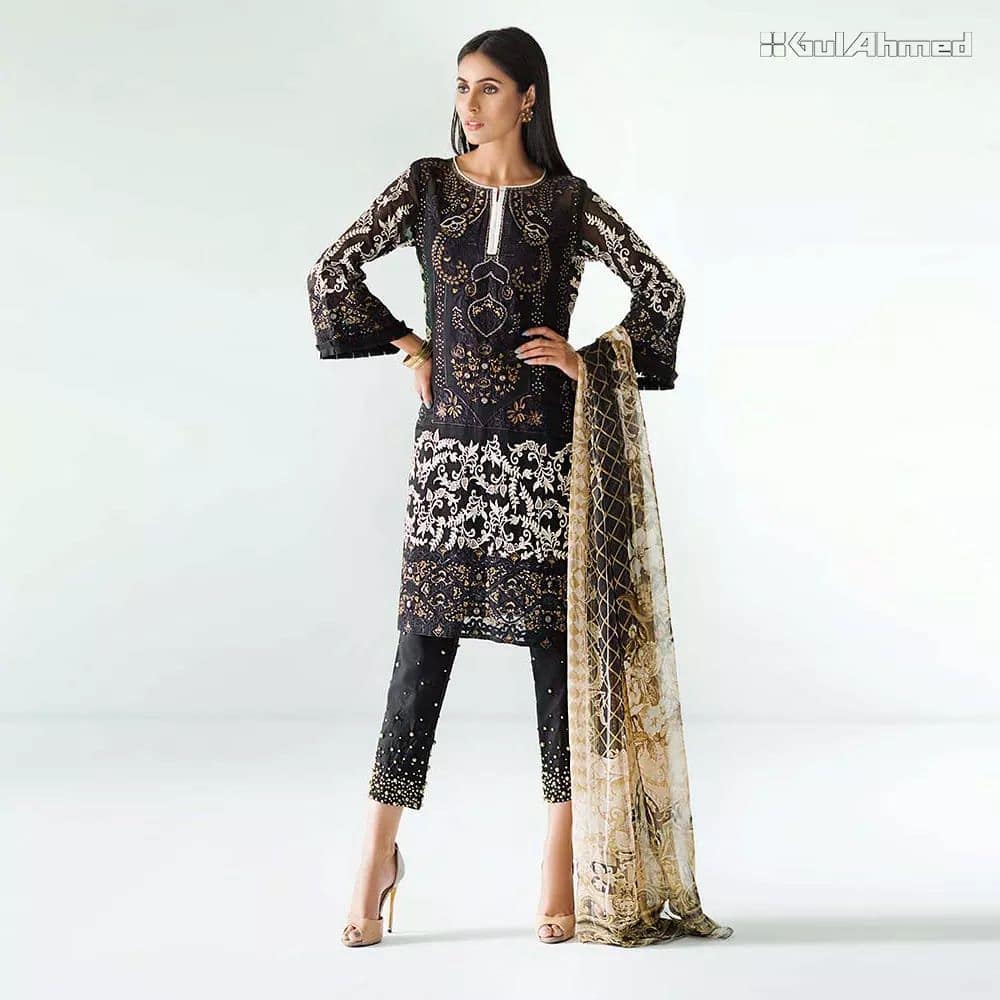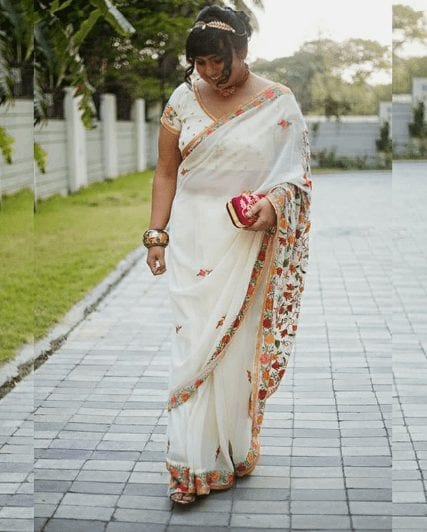 ↓ 7 – High Waisted Jeans 
High waist pants are my personal favourites. They make your legs look tall like a model's and give a toned shape your butt and legs. Also, you never have to keep pulling your pants up now and then in public as you do with low waisted ones (embarrassing!). High waisted pants paired with crop tops is the look every girl on Instagram is pulling off, with the hashtag ootd. Yiu can also tuck in your shirt to achieve the same effect. Here are 20 Ways To Wear High Waisted Pants.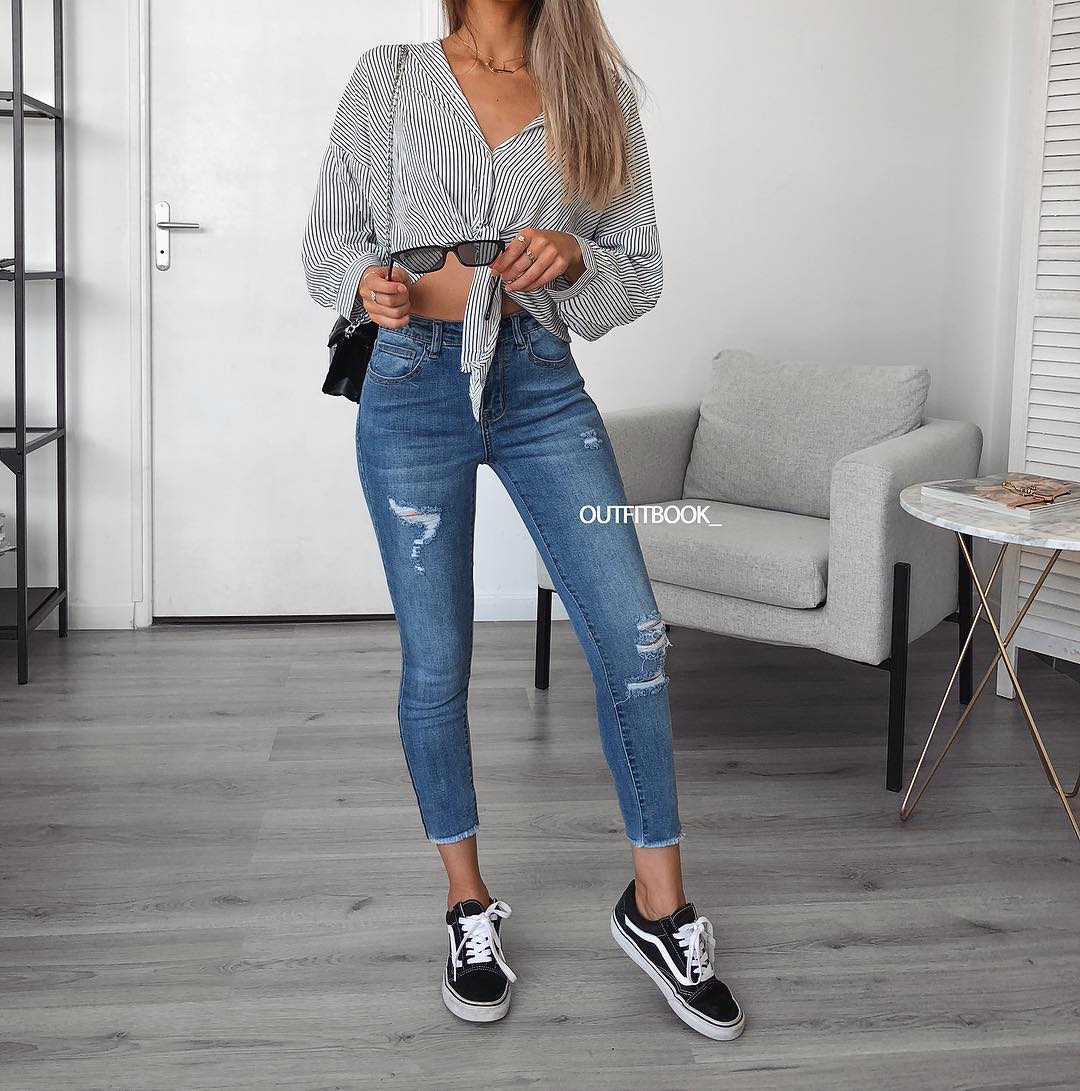 ↓ 6 – Make Legs Look Skinnier in Shorts
If you want to reveal those legs, then go with skirts that go all the way to your waist. This gives an impression of taller, thinner legs rather than making them look small and bubbly. High waisted denim shorts are seen everywhere nowadays from runways to the 'gram to paparazzi shots of your favorite models.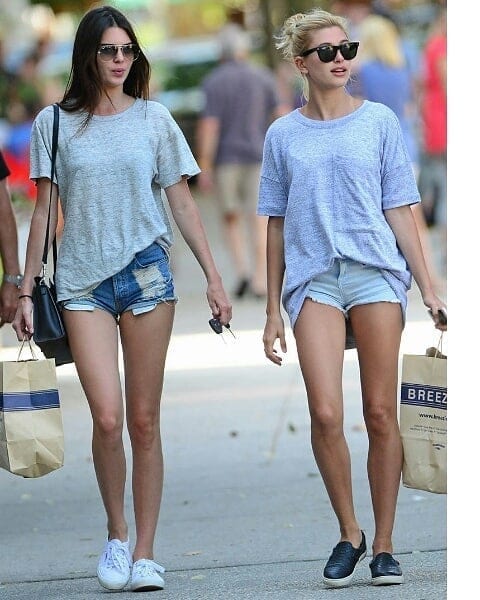 Via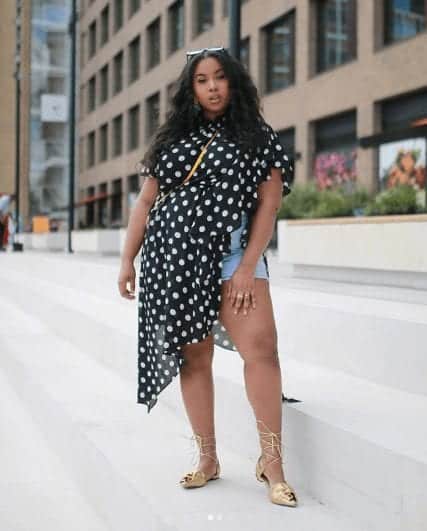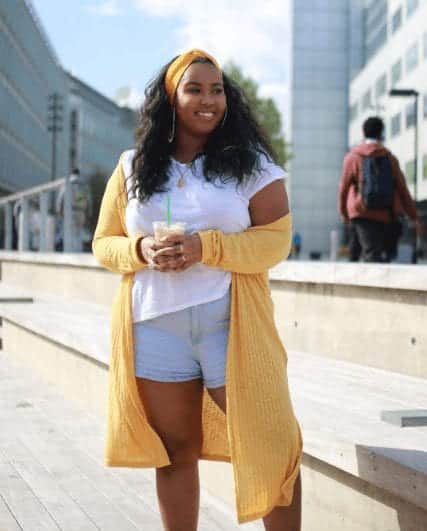 ↓ 5 – Longer Legs in Dresses
Long pants that go all the way to your toes makes it look like you have tall, thin legs. In other words, long palazzos will help you achieve that thin models look. But be careful when walking, your trousers can come under your shoe, and you can stumble or trip.
You can also wear a slim maxi gown that goes all the way to the floor for the same purpose. And you can live your childhood dreams of dancing like a princess at the same time. Tie your hair up tight and away from your face to make your face bone look sharper. And if you feel like going all the way then put contour your face to enhance the shape of your face and end with a popping highlighter.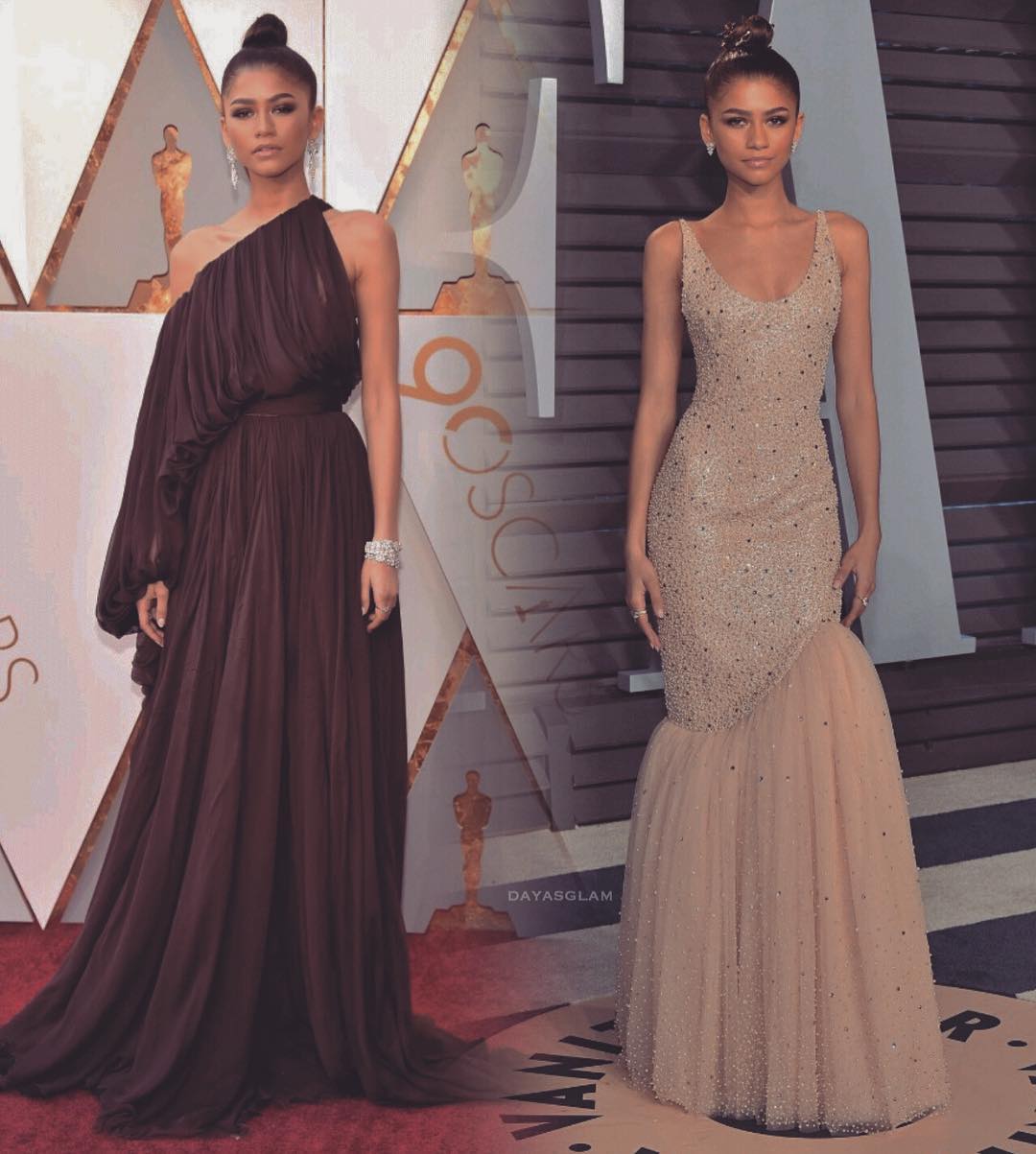 Via
↓ 4 – Thigh High Boots 
Thigh high boots are not only fashionable, but they hide the wobbly fat around your legs. All the lazy summer vacation weight won't just go like that. So, till your body is ready for stockings and skinny winter pants stick with thigh high boots. High shoes can be worn in numerous ways. You can wear them with your favorite oversized sweatshirt for comfort unparallel to any anything in the world. This is signature Khloe Kardashian look, who is Team No Pants all the way. You can also wear them with jeans tucked inside the shoes if you are not comfortable without your pants. You can even wear them with miniskirts or denim shorts. Check out these 19 Outfit Ideas for Women with Big Thighs for Chic Look.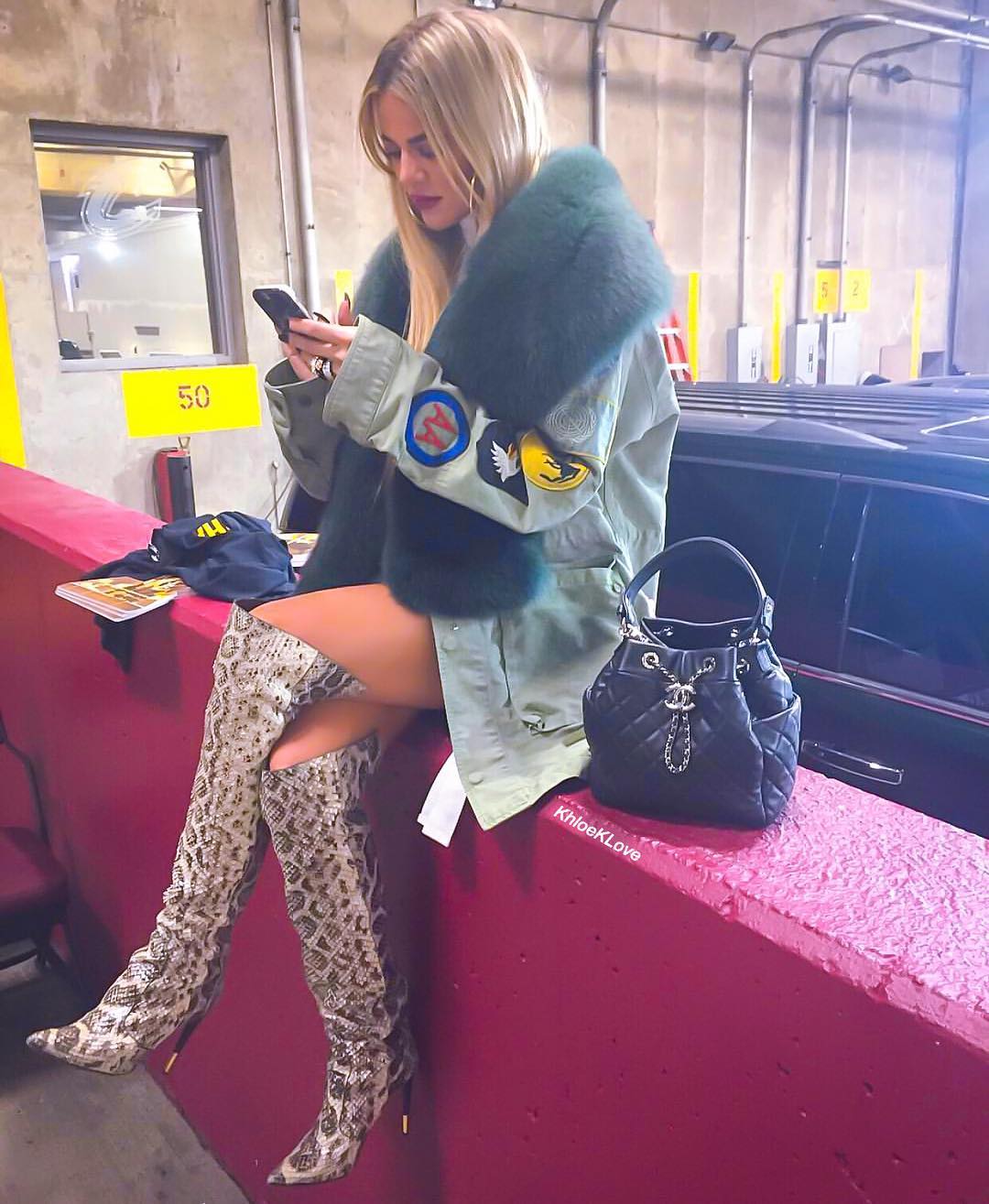 Via
↓ 3 – Long Coats
Invest in a good long coat this winter. They will keep your warm and cosy as well as hide your legs. The best advantage is that you can put them over anything as leave your house without having to throw all your closet on the floor to find something to wear. Just put them on whatever you are wearing and close the buttons, and no one will know that you are wearing the same shirt as yesterday, with a ketchup stain on it. Depending on your style you can go for an over the top faux fur coat, or a formal one, or a trench coat; the market is full of choices.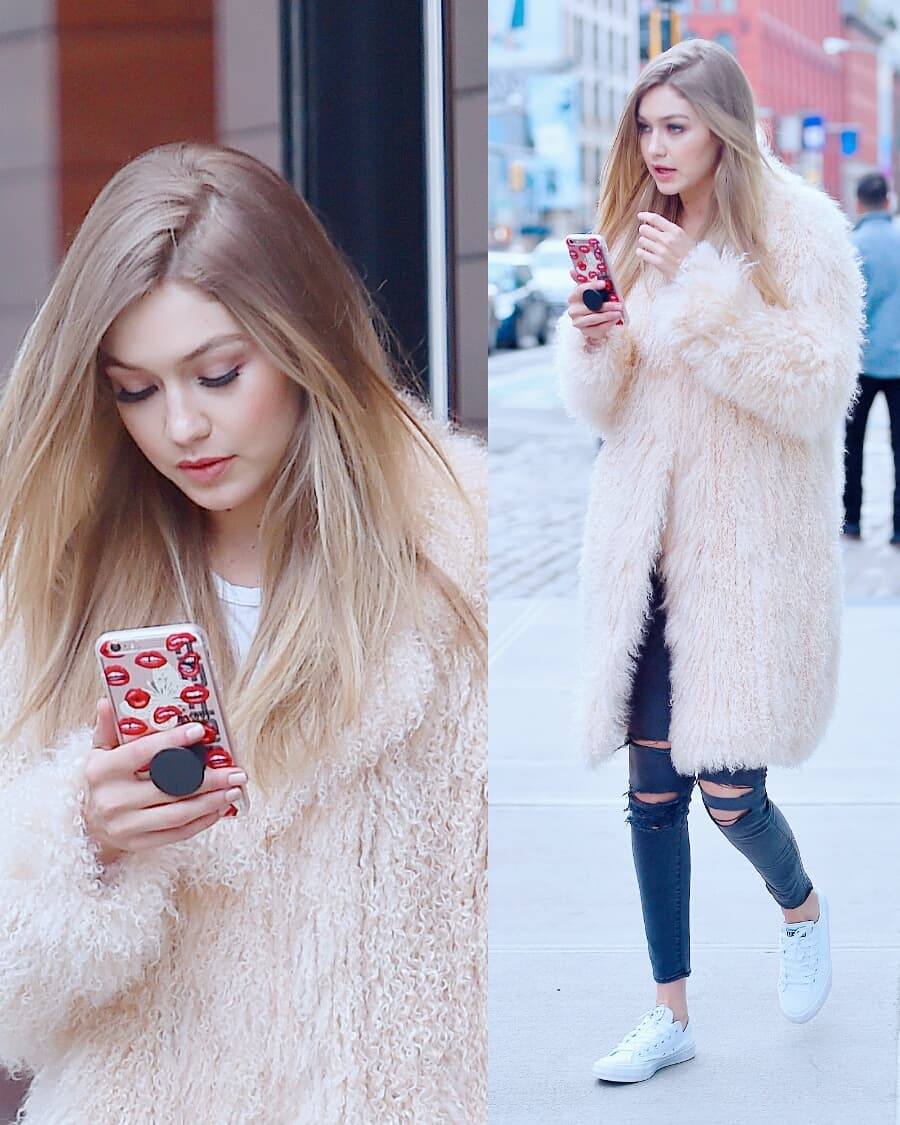 Via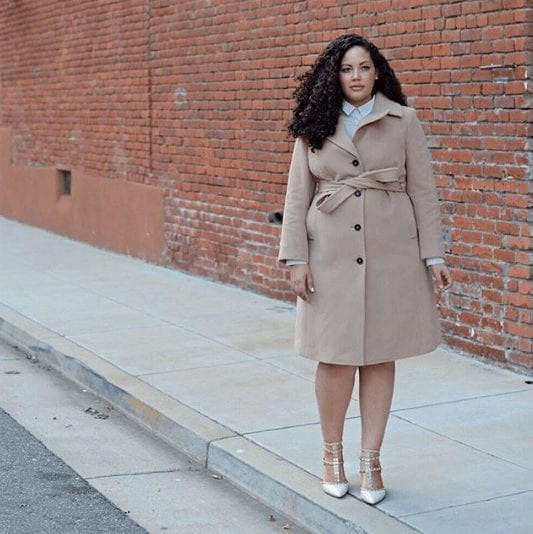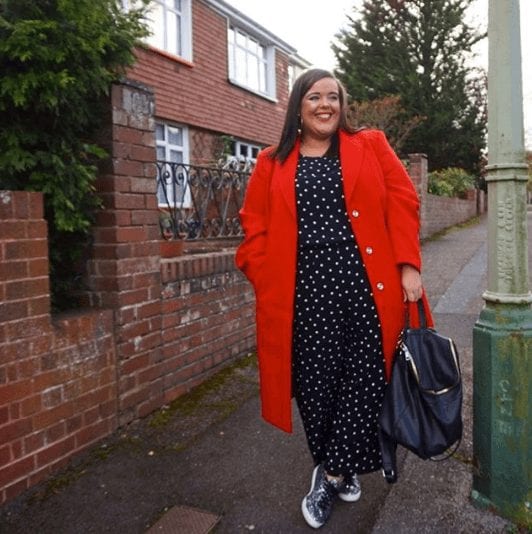 ↓ 2 – Dark Colored Pants
The color of your clothes matters a lot in how you look, duh. By now it should be embedded in your mind that dark colors give the optical illusion of making you look slimmer. So when you go shopping for clothes the next time put your hands on dark colored pants rather than lighter shades. Depending on your pants, match the top that contrasts the best. There are so many options; you can go crazy with different combinations. Maroon, for example, looks good with White, grey, striped and black tops. Dark blue looks good with almost anything, the basic colors, red, yellow, light blue shades of shirts etc.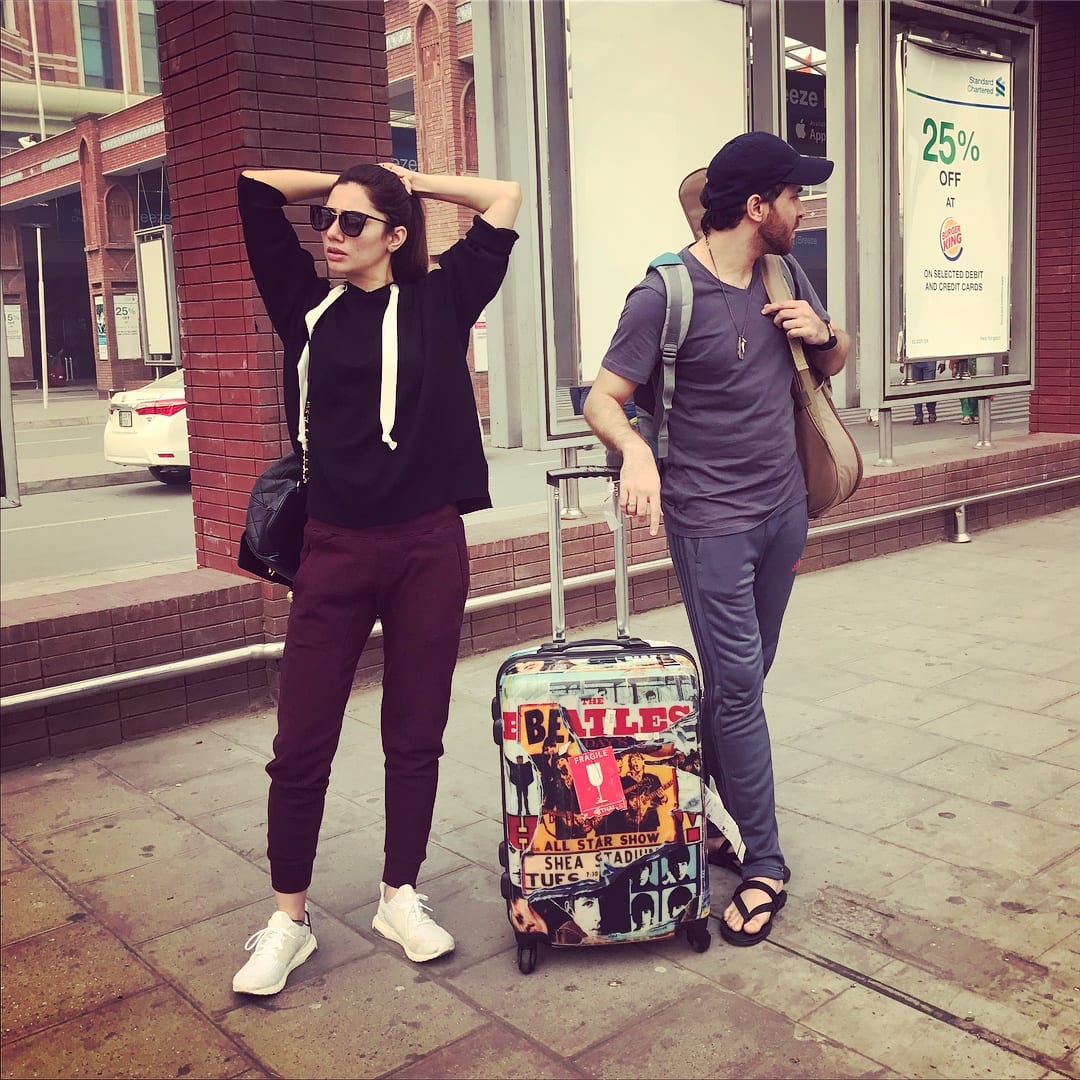 ↓ 1 – Black from Head to Toe
An all-black look is perfect for your inner goth. It is perfect for summer, it works in winter, in fall and even spring once you get addicted to you. Because you can wear the same black outfit in so many different ways. You just need to be creative. For example, wear a colored dupatta with your black shalwar kameez; different colors different outfits. Different shoes can change your look, too. Huge mint green running shoes give a different vibe with black jean and shirt than a pair of pink slides. You can accessorize and thrown on some jewelry, belts or bags for different looks, too.