Celebrities Styling All Black. We all love our celebrities but celebrities with style and good fashion sense are surely a hot favourite. Have a look at how the best dressed and most stylish celebrities wear black outfits in fall, for formal occasions as well as random casual ones. 
For our daily outfits, these celebrities are surely an inspiration as they teach us what to wear and how to wear it. So for more great and inspiring ideas, do check out [highlight]Top 10 celebrities military inspired outfit ideas[/highlight] and [highlight]What do celebrities wear? Celebrities Fashion Secrets[/highlight].
All Black Fall Outfits Fashion Trends
Here are the most beautiful and well dressed celebrities, showing off their gorgeous complete black outfit looks.
#25- Jessica Chastain
Jessica Chastain rocked 2015 with her style, glamour and beautiful outfits at all occasions. Check out her casual all black outfit, perfect for a random day out in the fall. She's wearing a simple black blouse with heart shaped embroidery, with black trousers and stiletto heels, casual but chic.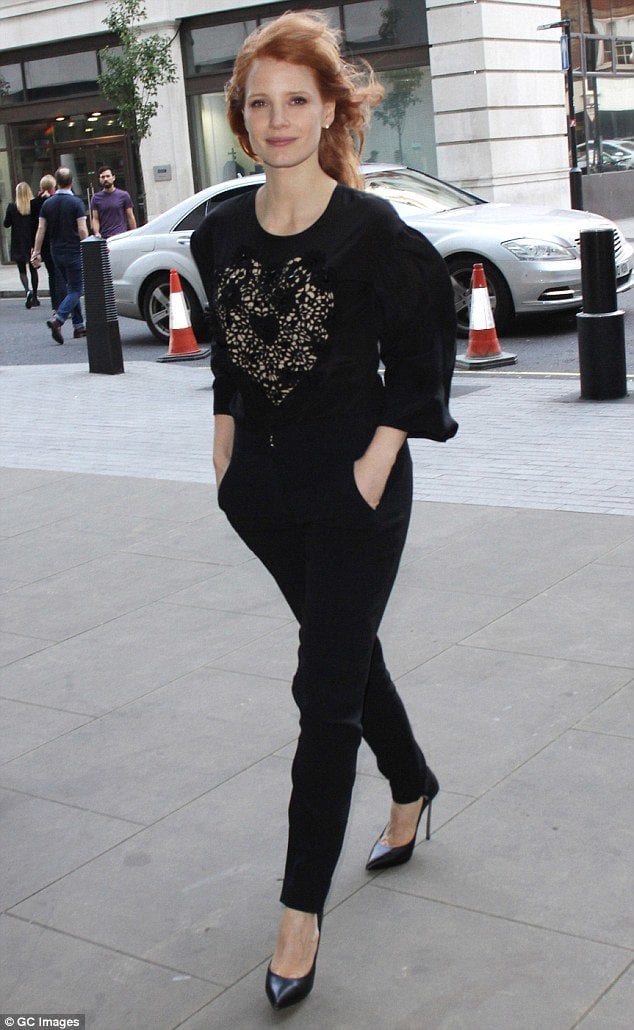 But it isn't just casual black outfits that she carries with perfection, check out a completely different look of Jessica as she wears a formal black beaded dress.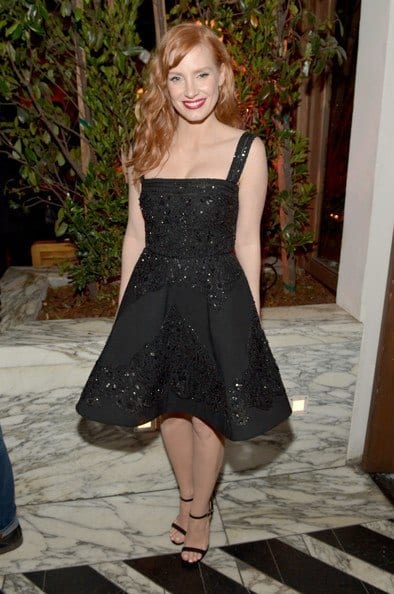 #24- Rihanna
Here is one of Rihanna's best ever looks. The girl is not just an amazing singer but also a diva and inspiration for all those who love fashion. I love her choice of jewellery and red lips.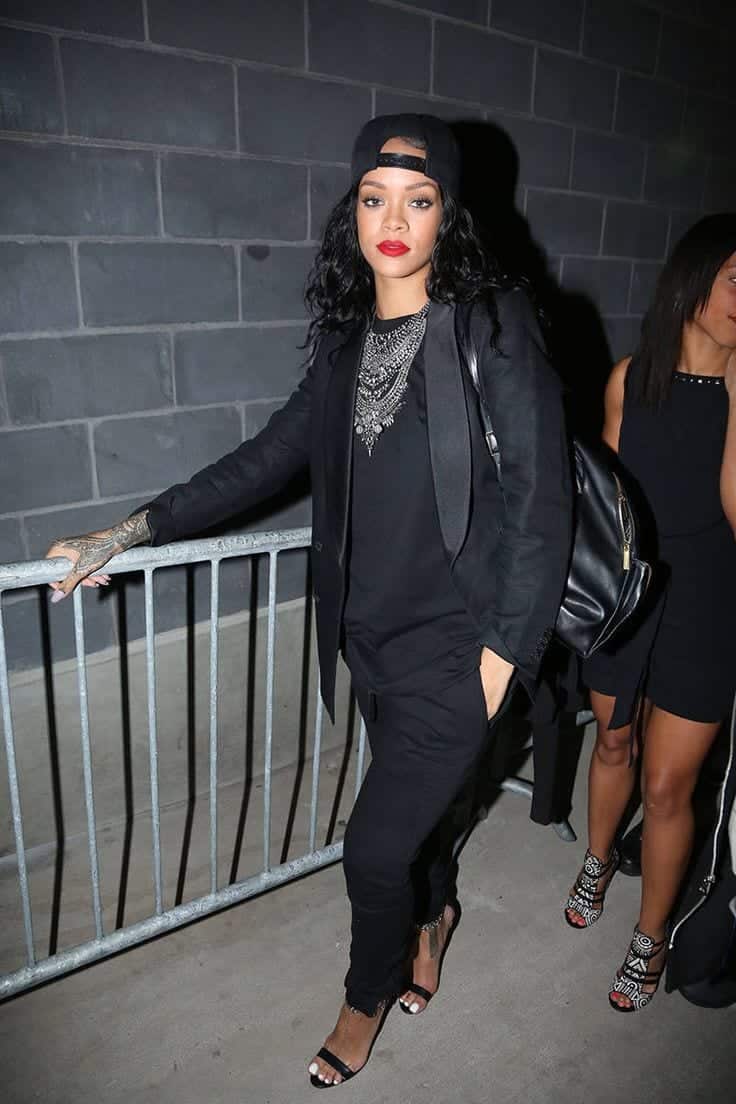 Here is a more formal look of Rihanna in an all black outfit she chose to wear for the British fashion Awards. If you choose a similar outfit, definitely go for the nude make-up look and high bun hairstyle.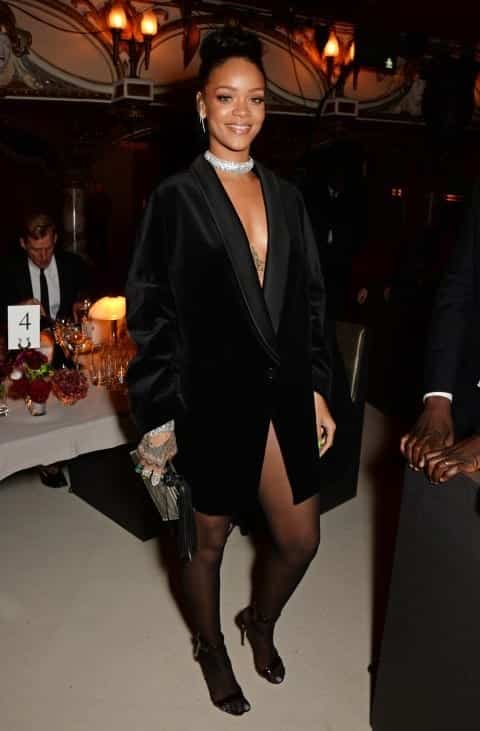 23- Jennifer Aniston
A really cute fall outfit.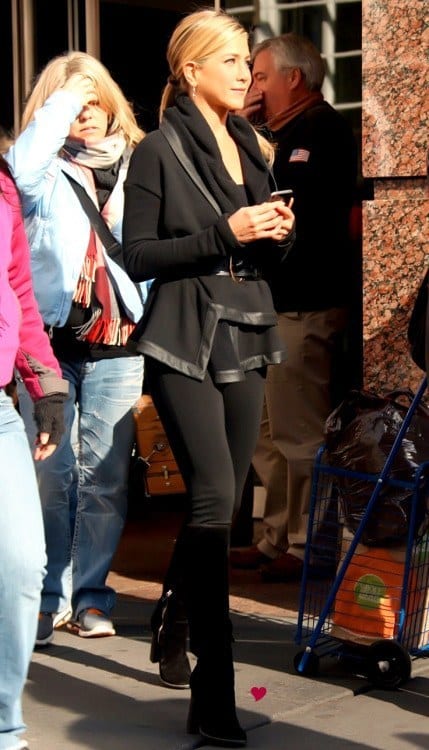 #22- Kim Kardashian
Here's a simple black outfit of Kim, the queen of fashion world, as she heads out for dinner. If the look lis inspiring for you, do have a look at more ideas with [highlight]Stylish leather jackets outfits for women [/highlight].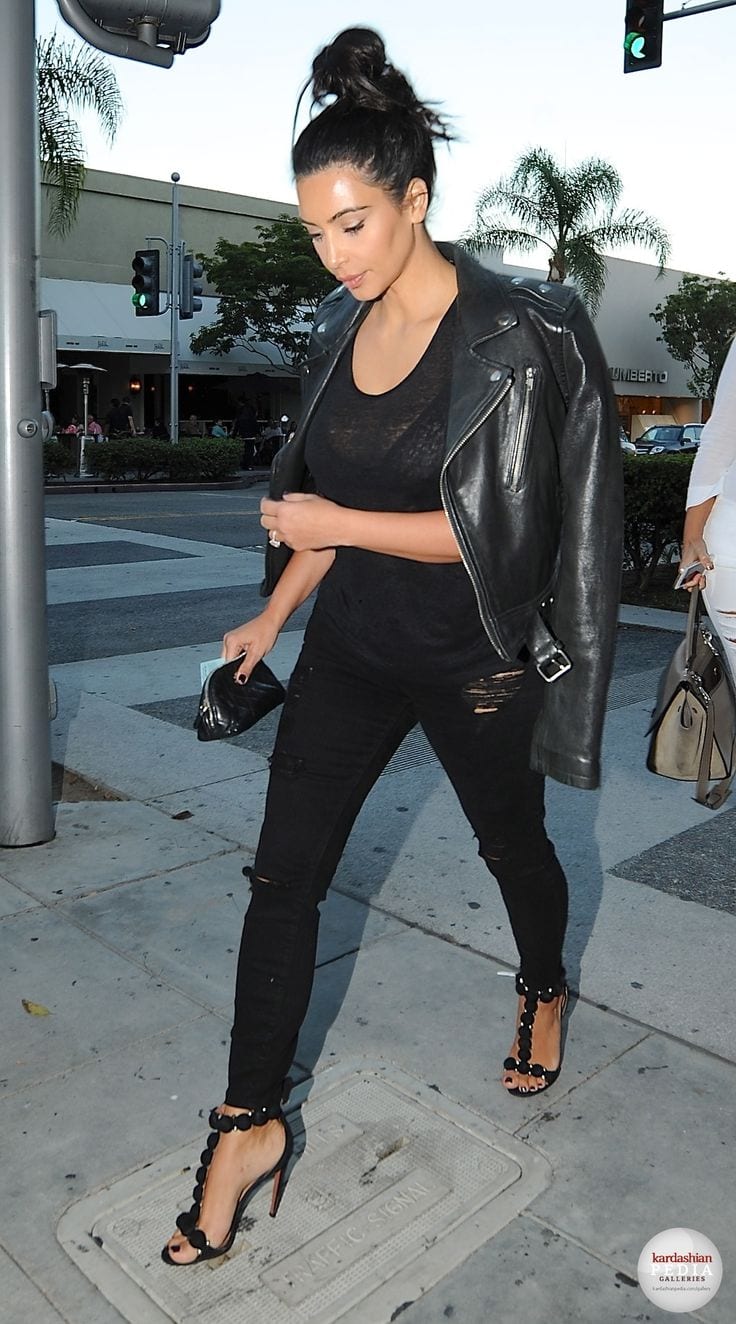 #21- Victoria Beckham
A simple trench coat has been turned into a hot outfit for fall by this hot mom celebrity. Outfits surely are a true reflector of one's personality. If you too have the guts to bare the cold like her then this outfit is a must try this fall.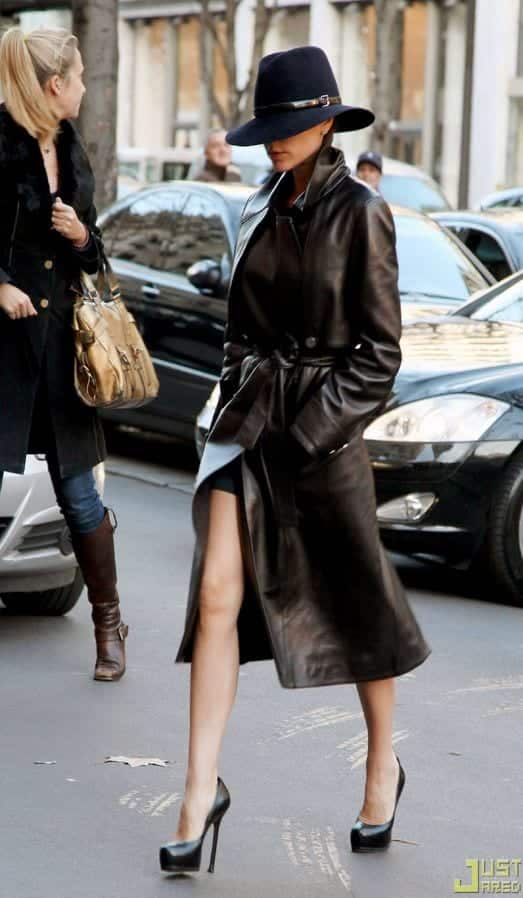 #20- Blake Lively
The gorgeous gossip girl we all love. Her immense knowledge of fashion and amazing style is incomparable. This is an outfit that really makes you wish you were Blake Lively.