Latest Henna Tattoo Ideas. For many eastern people, Henna art on the hands and feet is a way to express celebration. For even more women around the world, henna is applied for exhibiting one's passion and admiration for art. Indeed, it looks beautiful and is the perfect alternative for permanent tattoos.
What are the Latest Mehndi Designs?
Here are some pro tips that you can use to ensure your henna comes off as perfect!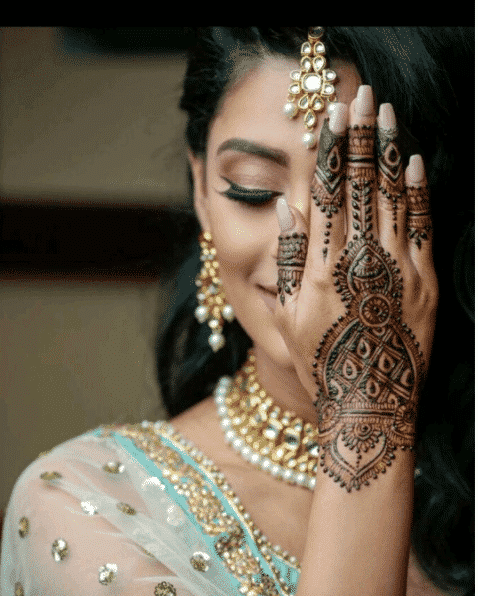 Firstly, make sure you let the henna stay for as long as you can. This way, the shade of it would be dark and beautiful.
Secondly, know that applying a mixture of lemon and sugar can aid in getting a darker color.
Don't wash off the henna when it is entirely dry. Instead, peel it off. RECOMMENDED: 10 Amazing Mehndi Designs Ideas for this Season; Mehndi Art
And last but not the least, get the design that you want and flaunt it with pride!
↓ 50 –  Small Henna Tattoos
At many occasions, minimalistic henna designs look better.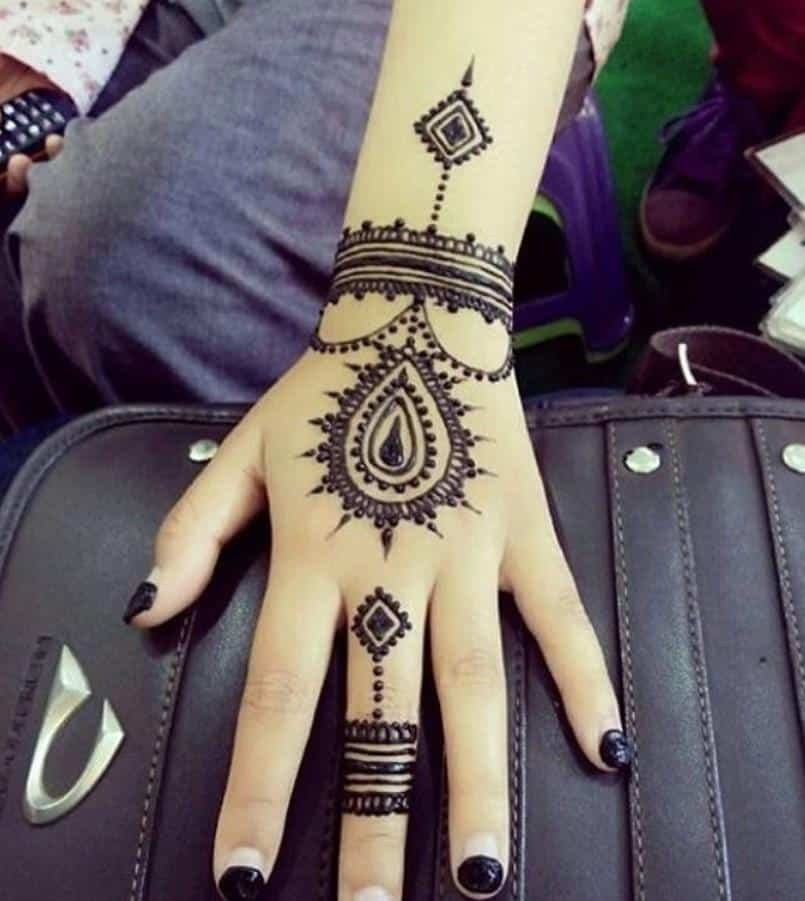 ↓ 49 – Henna Wrist Tattoos
Henna on the wrist gives a very graceful look. After all, simplicity is style.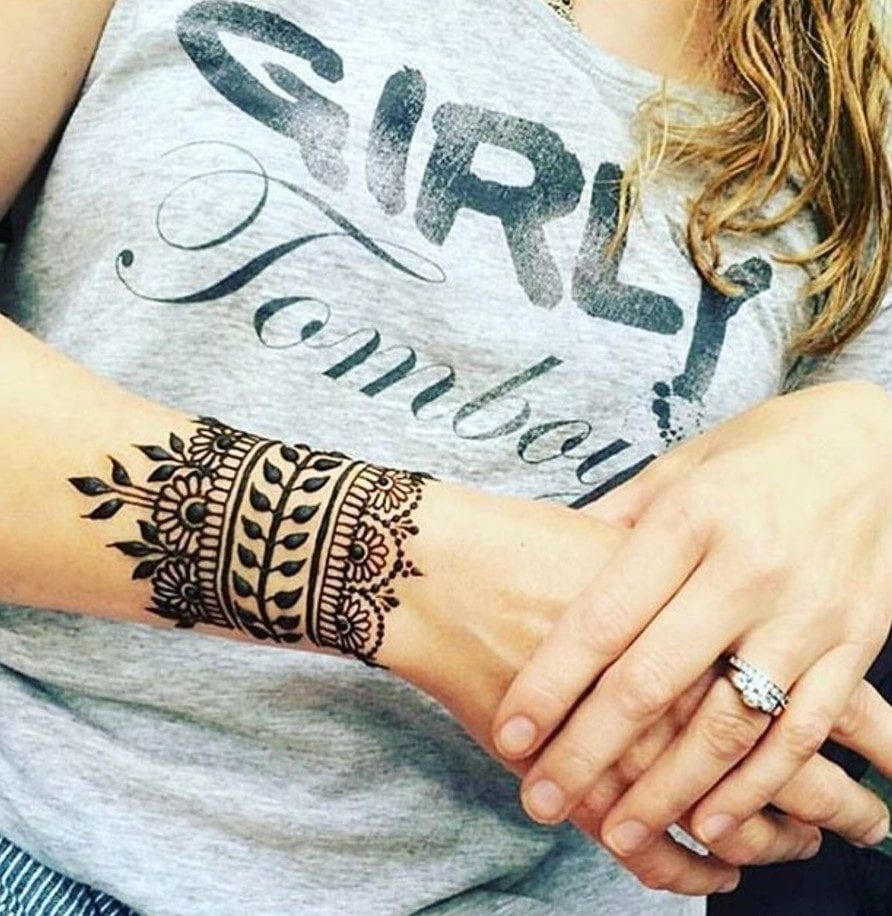 ↓ 48 – Gold Henna
Henna in golden color? Yes please!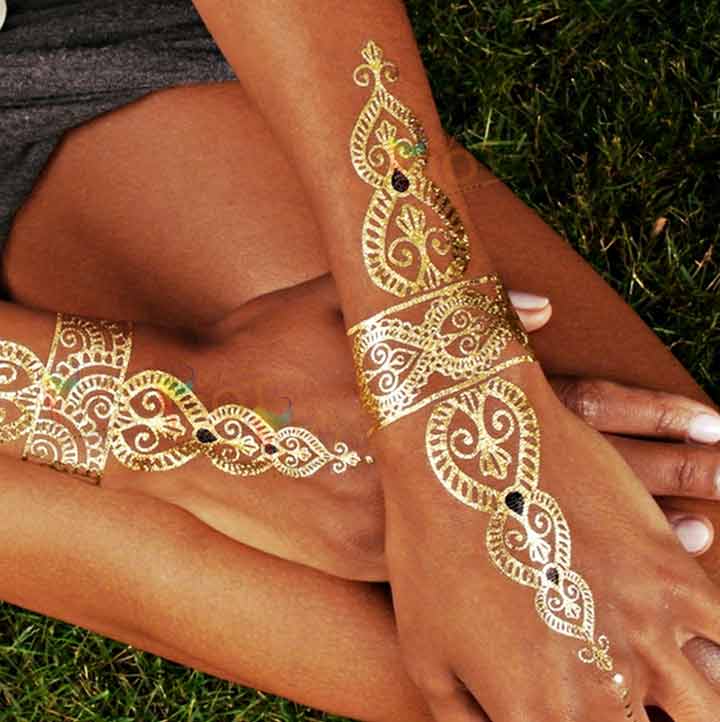 ↓ 47 – White Henna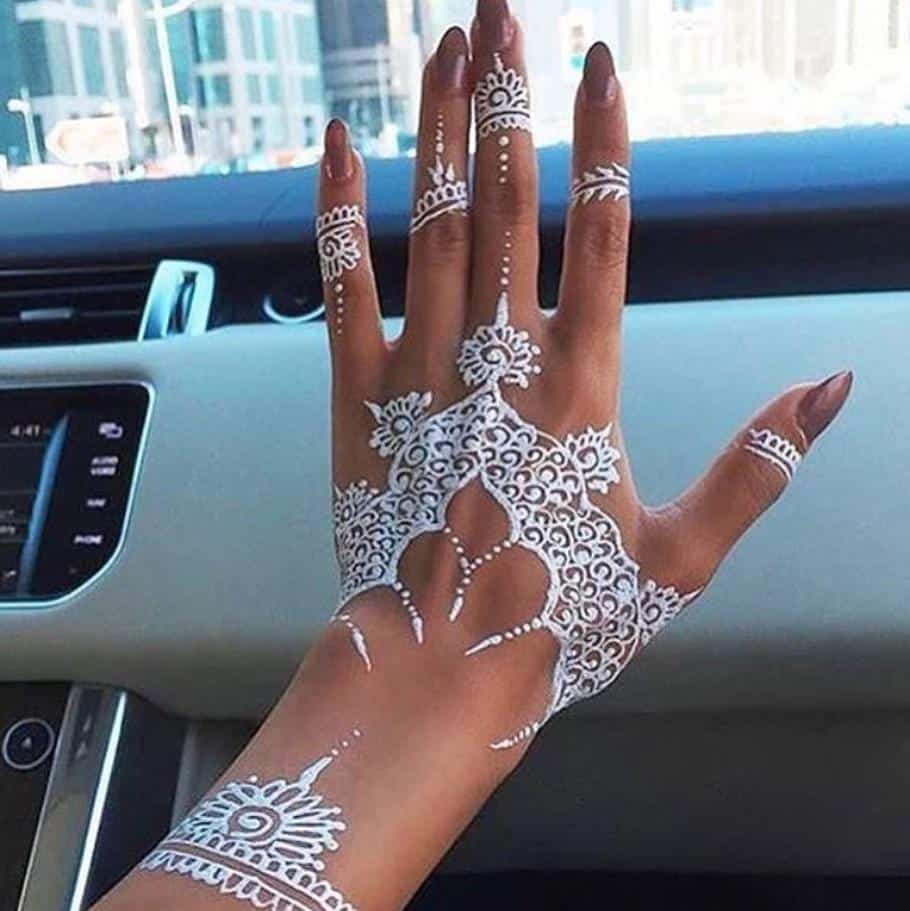 ↓ 46- Black Henna Designs for Eid
Some women like their henna black, especially those who have fair or dark skin. The black looks prominent and classy.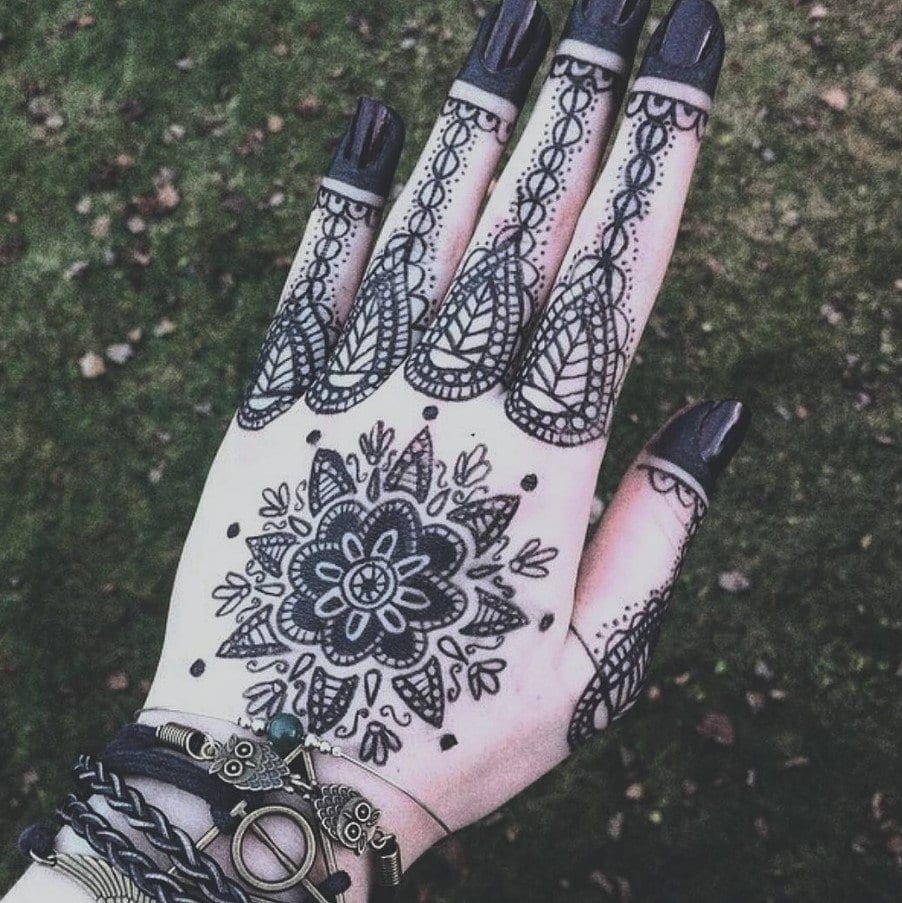 ↓ 45 – Arabic
Henna has roots in Arabia. Arabian henna designs are one of the most gorgeous ones out there.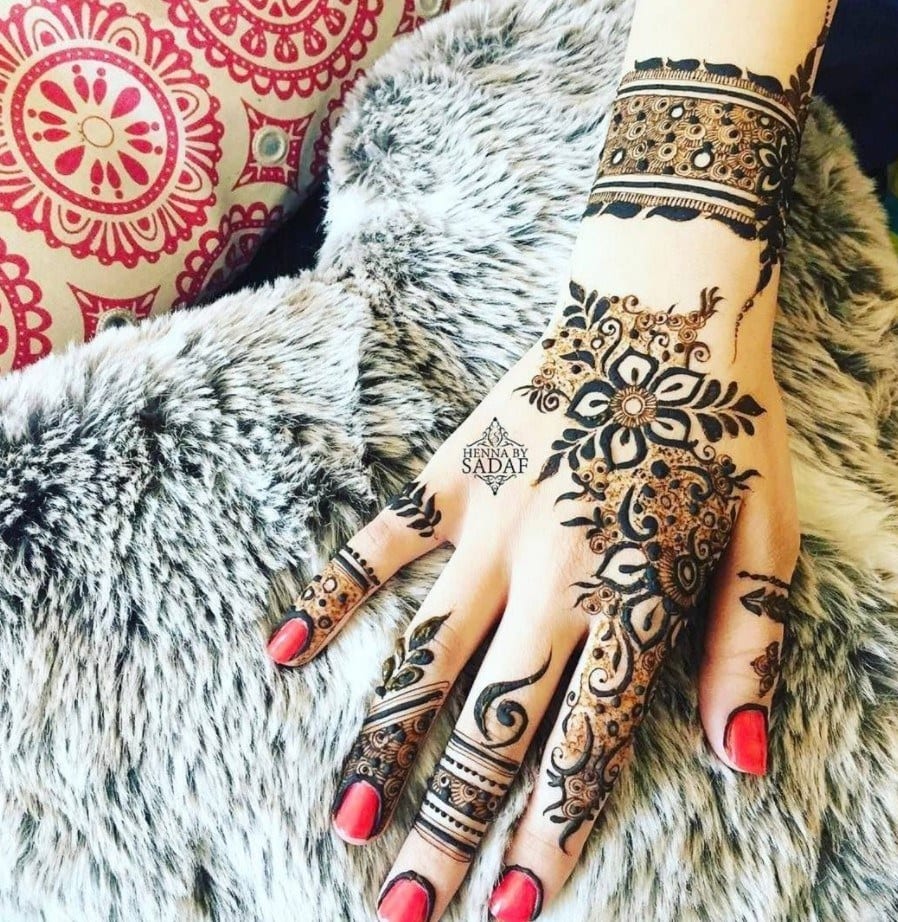 ↓ 44 – Pakistani Designs
In Pakistan henna has both cultural and aesthetic value.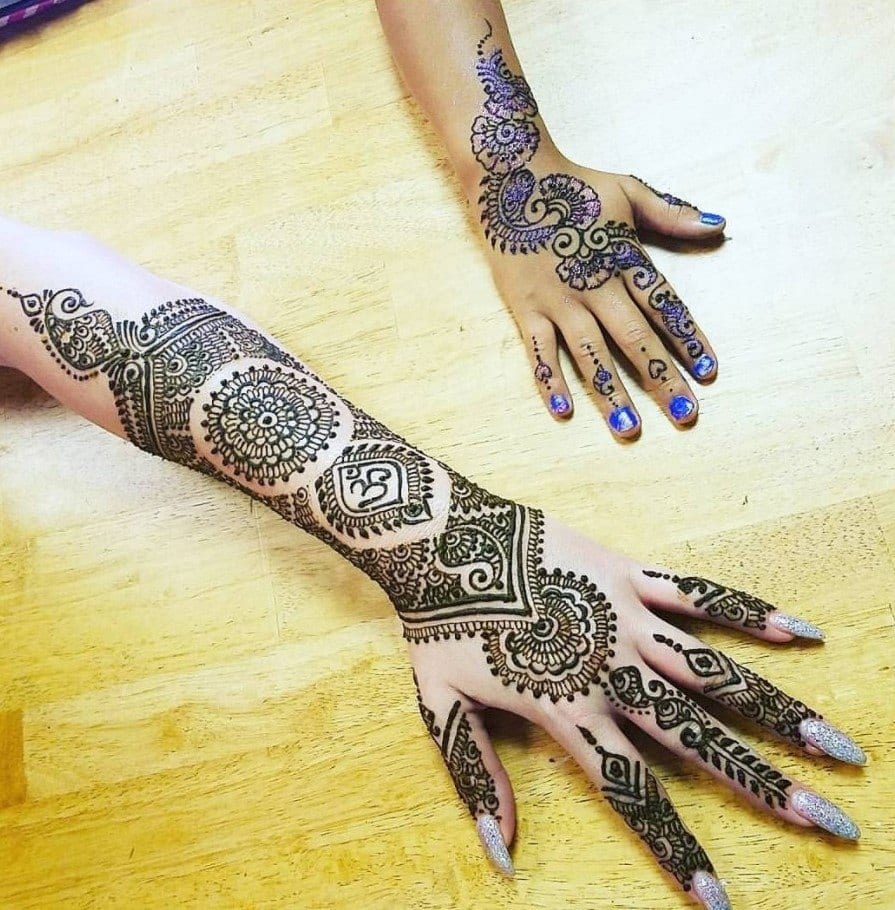 ↓ 43 – Flower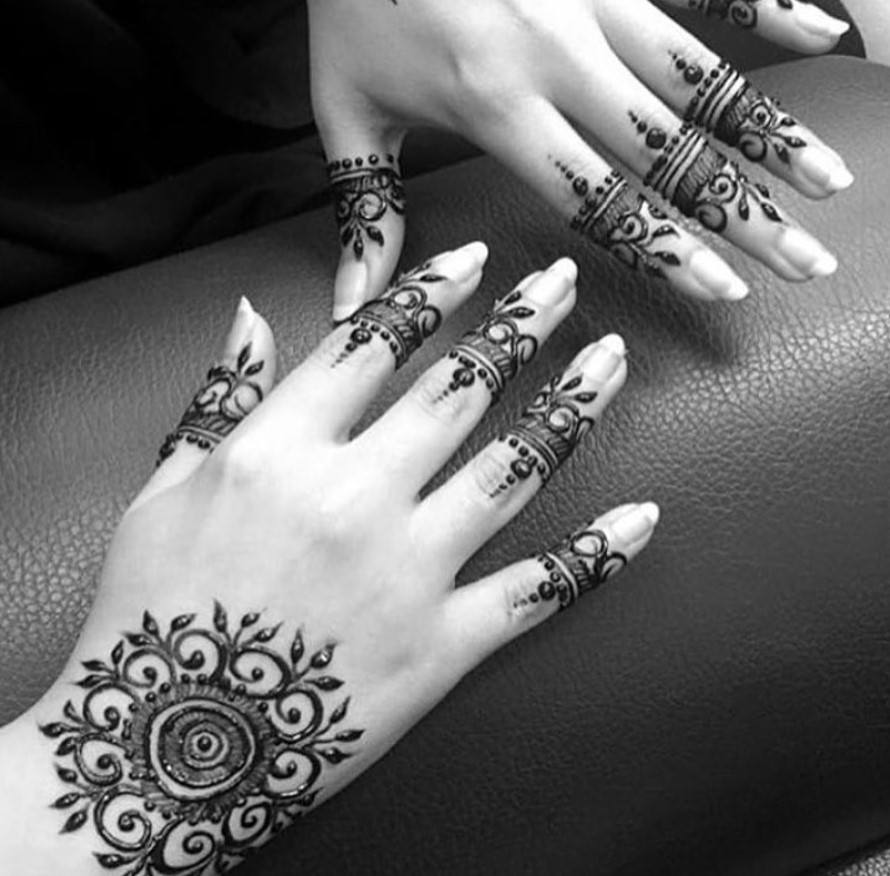 ↓ 42 – Simple Design
Sometimes, you just want a simplistic design, nothing detailed.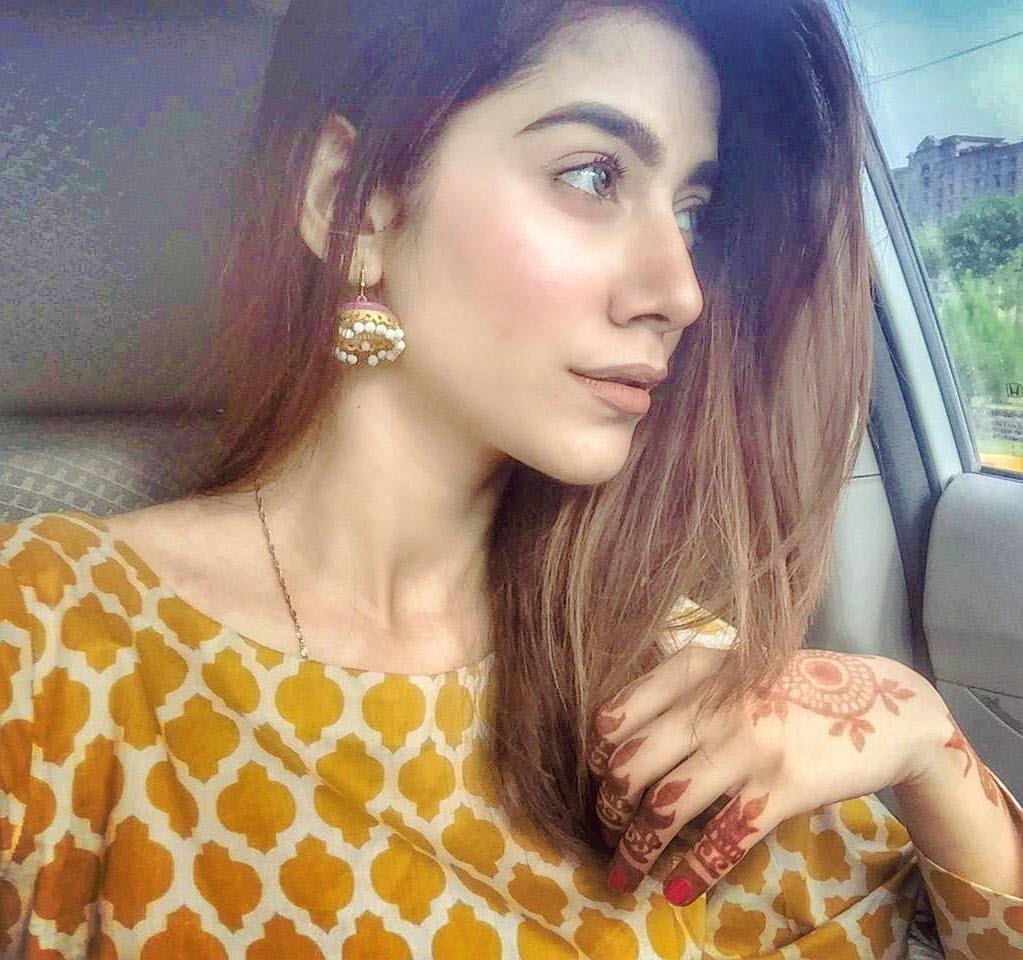 ↓ 41 – Forearm
A stunning design on the forearm makes for a unique look.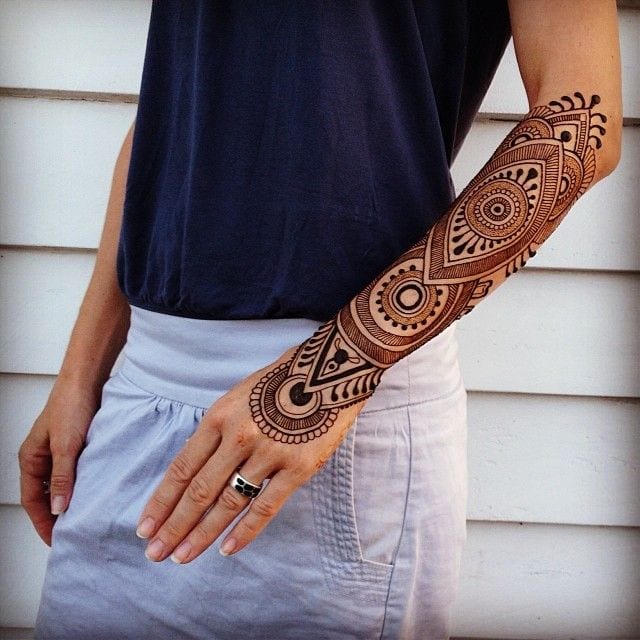 ↓ 40 – Palm Designs
Henna on the palms is hidden yet displayed. A wonderful idea for those girls who want to keep it subtle. To make your mehndi look even better, pair it with one of these Funky Nail Art Ideas that are surely worth trying.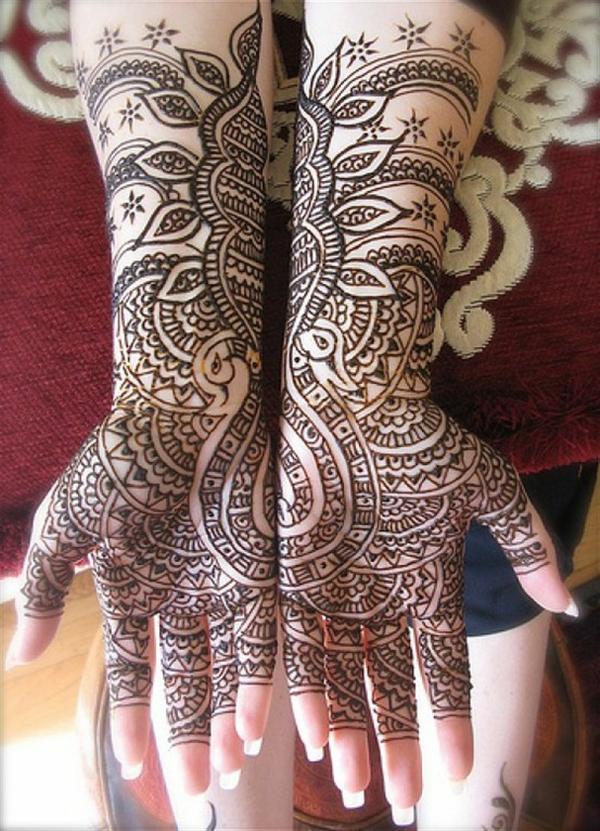 ↓ 39 – Henna Fingers Designs
Henna drawn on the fingers looks mesmerizingly beautiful.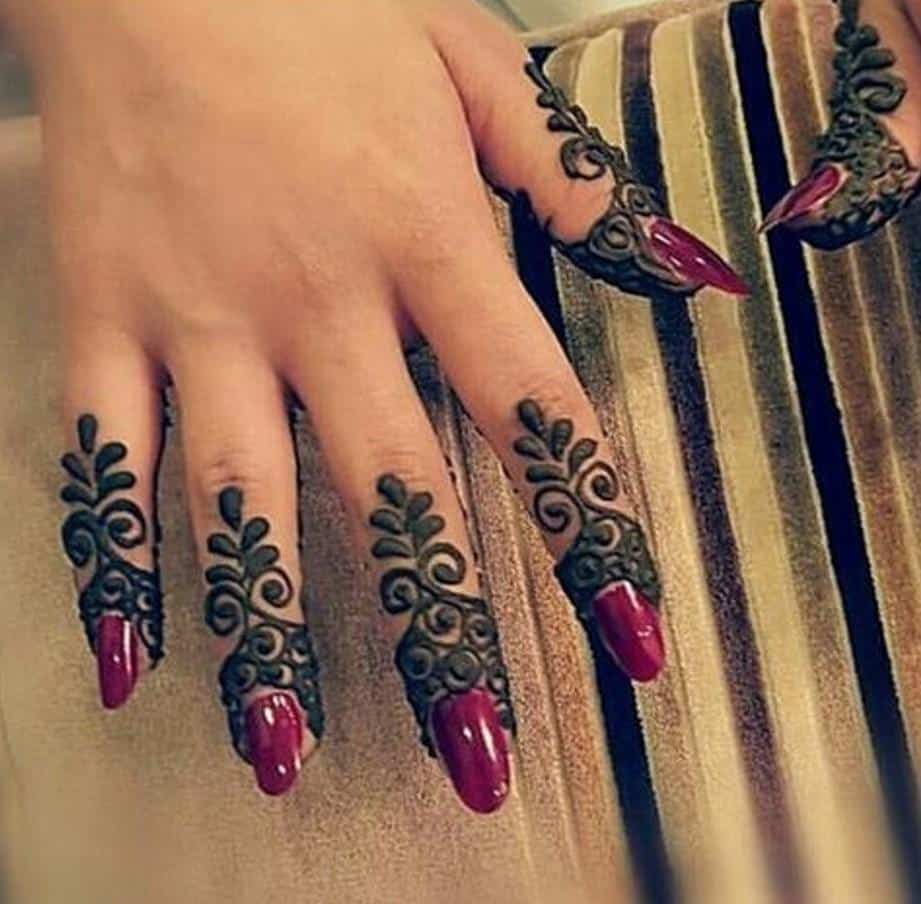 ↓ 38 – Henna Finger Tips
If you don't like complicated and heavy designs, go for henna just on the finger tips!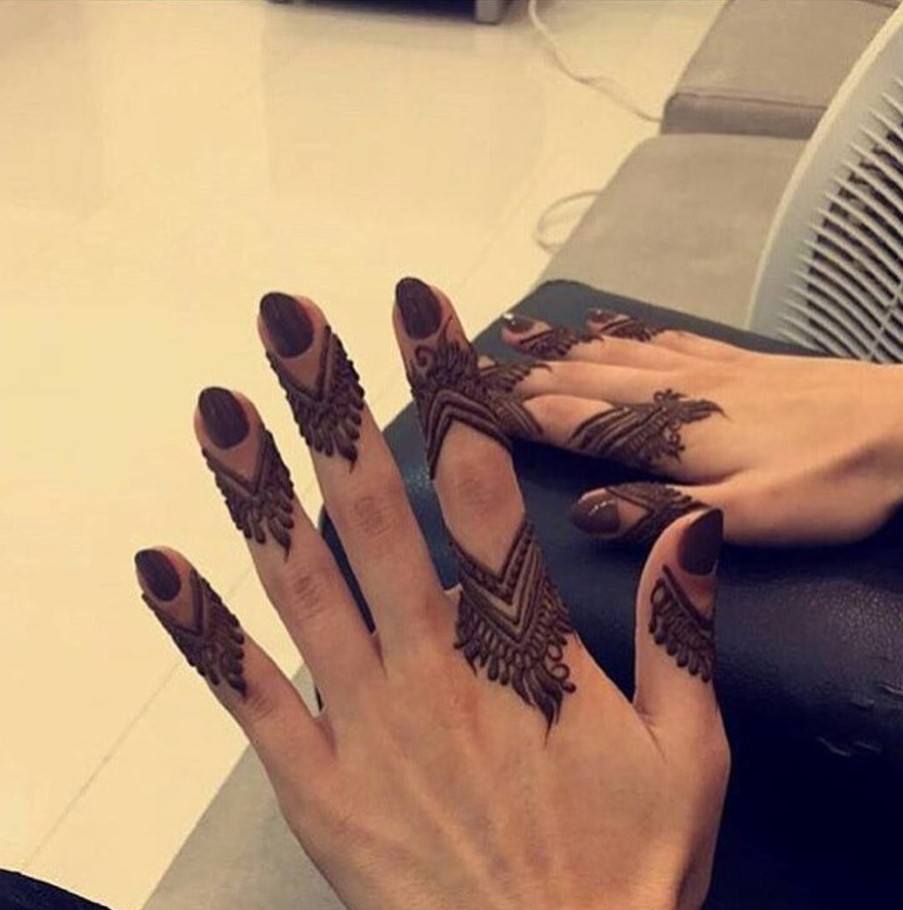 ↓ 37 – Single Finger Henna
Henna on a single finger is an excellent idea for women who want to keep it light yet attractive.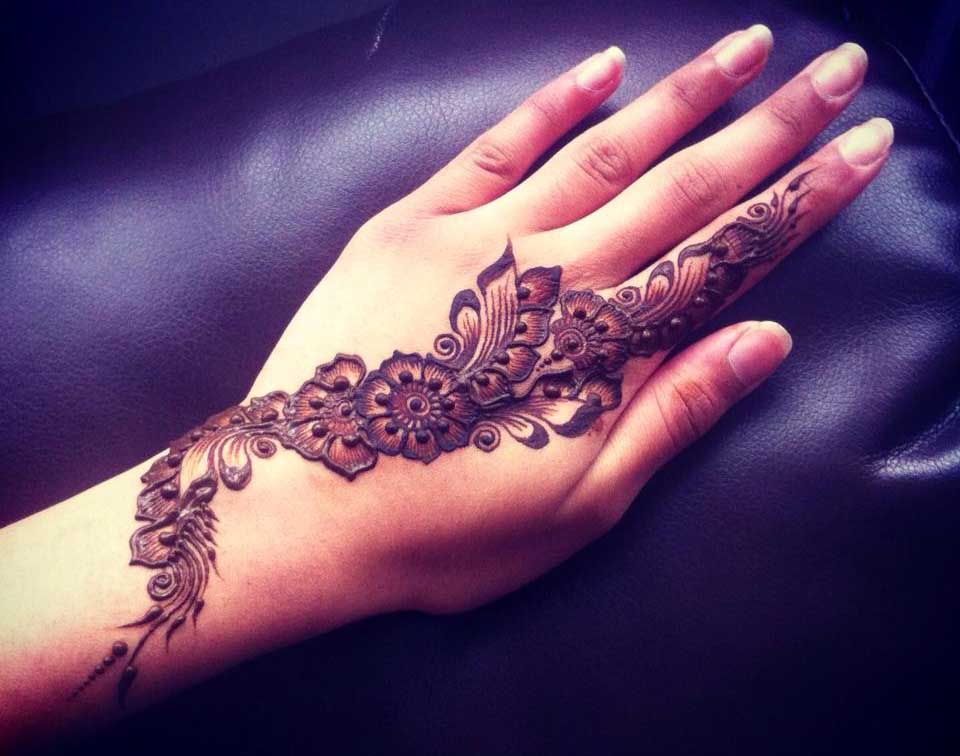 ↓ 36 – Henna Style Tattoo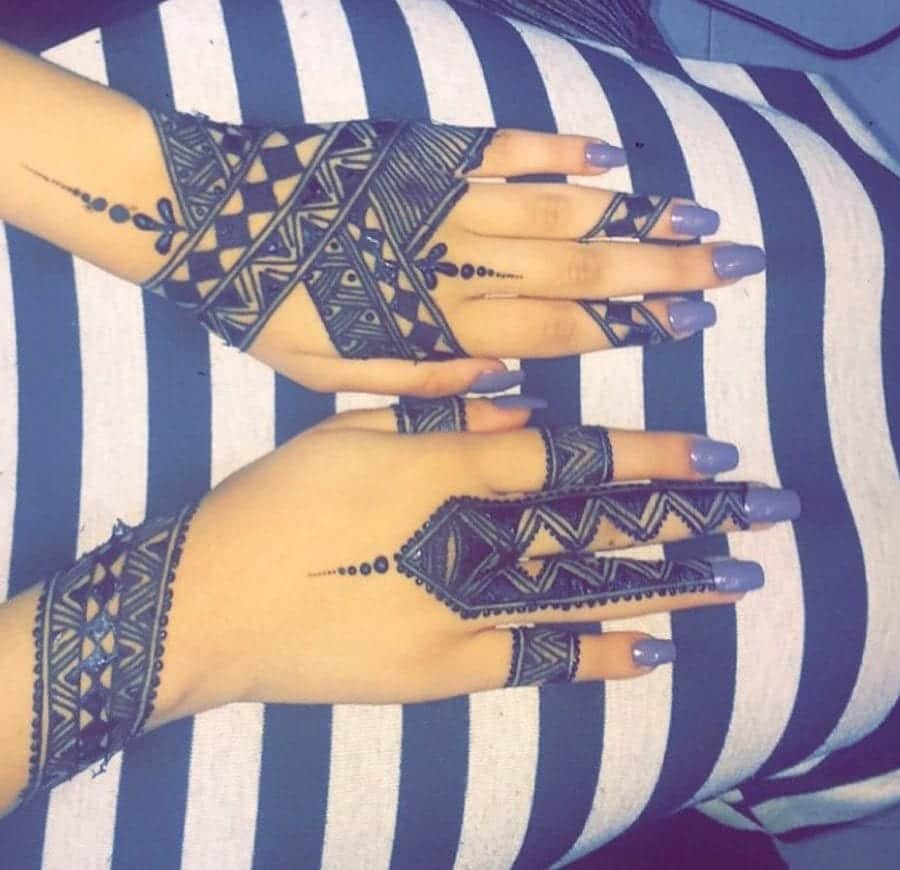 ↓ 35 -Back Hand Designs
A creative design on the back of the hands looks amazing even if the rest aren't covered with any of it.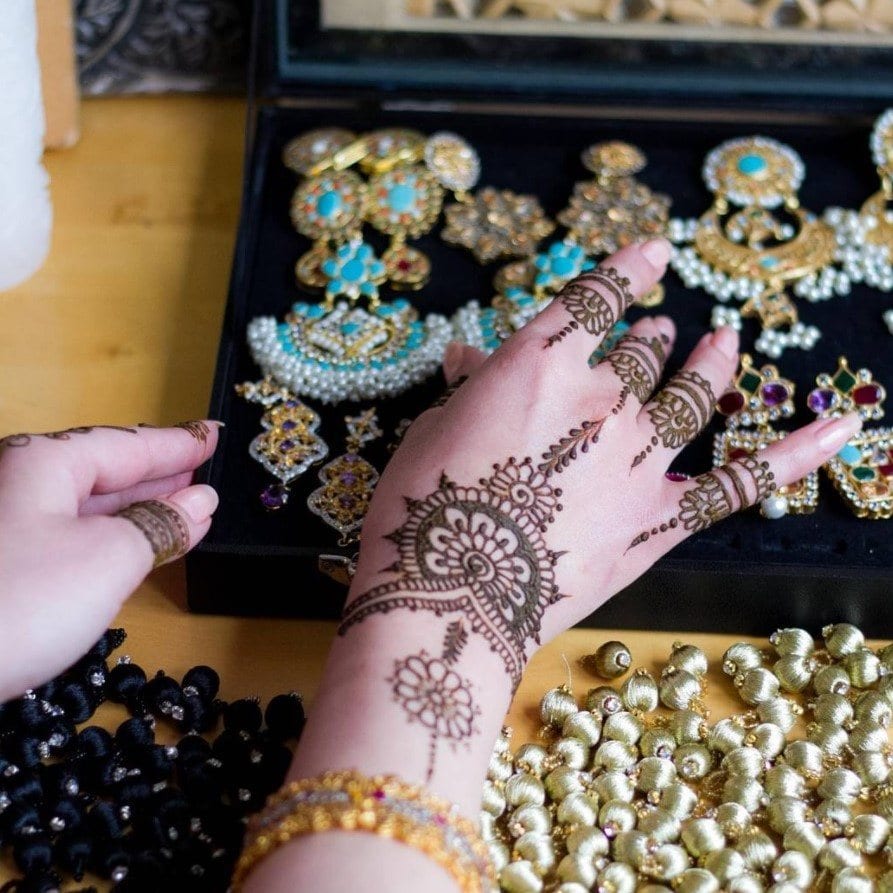 34 – Back Tattoo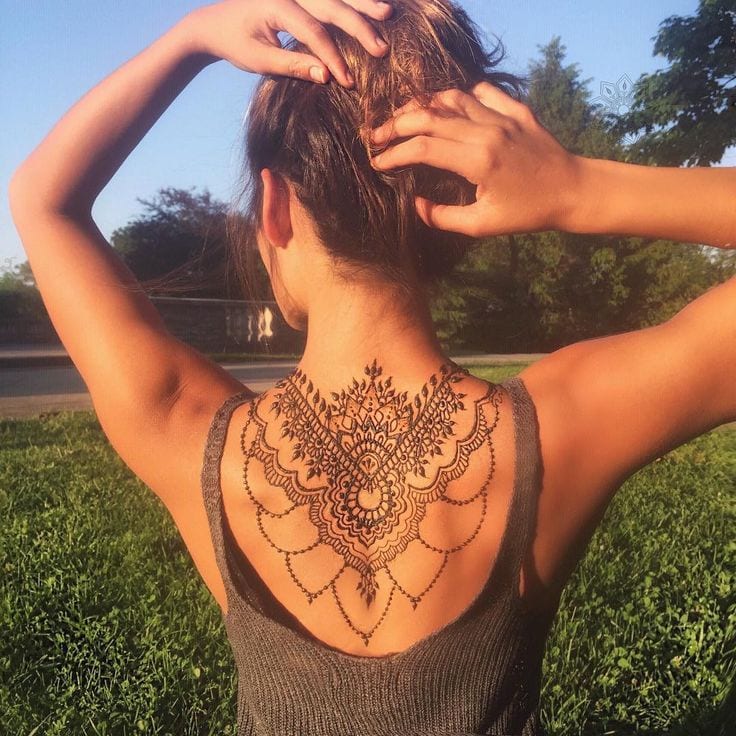 ↓ 33 – Lotus Flower
The popular lotus flower design is timeless.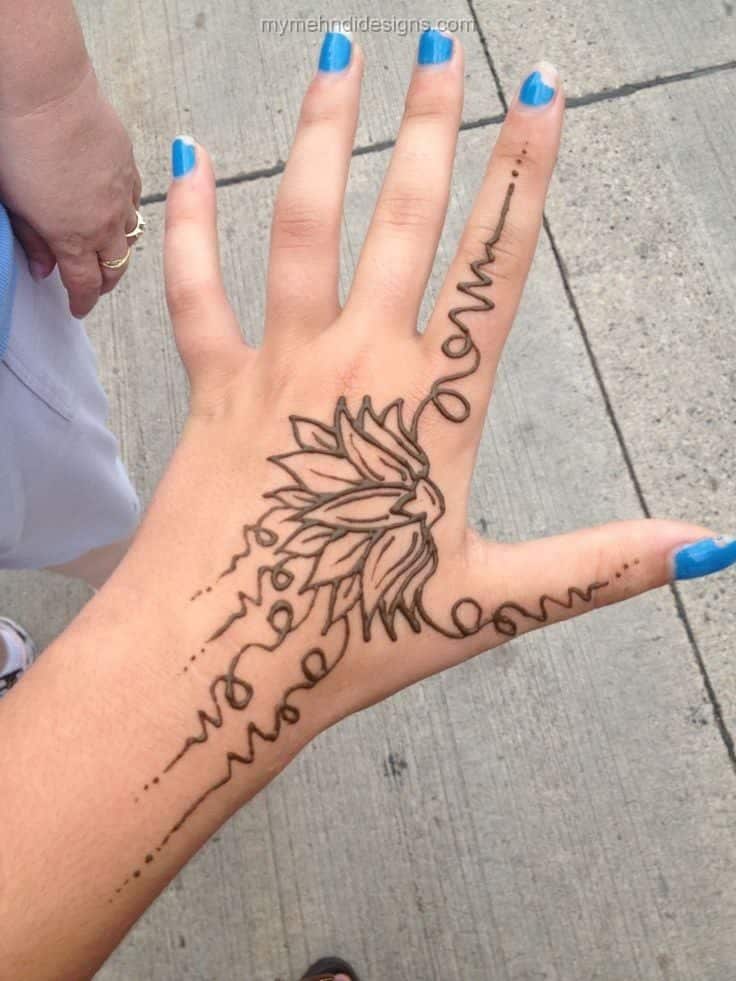 ↓ 32 – Compass Tattoo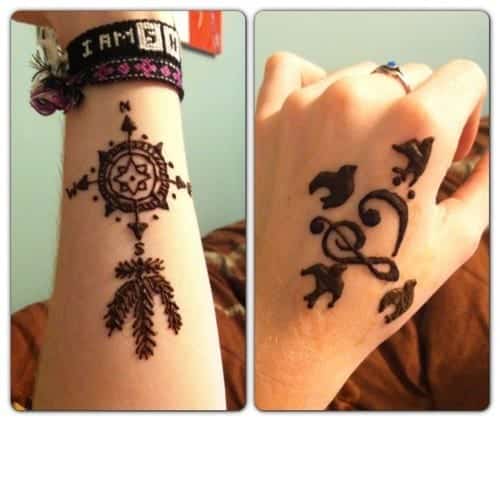 ↓ 31 – Henna Wedding Designs
Brides in many eastern countries put lots of henna on their hands and feet. The look is spellbinding!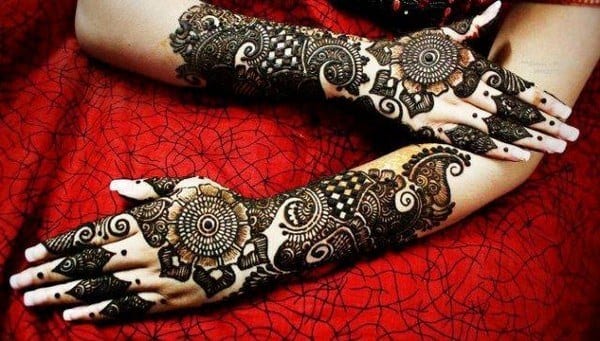 ↓ 30 – Red Henna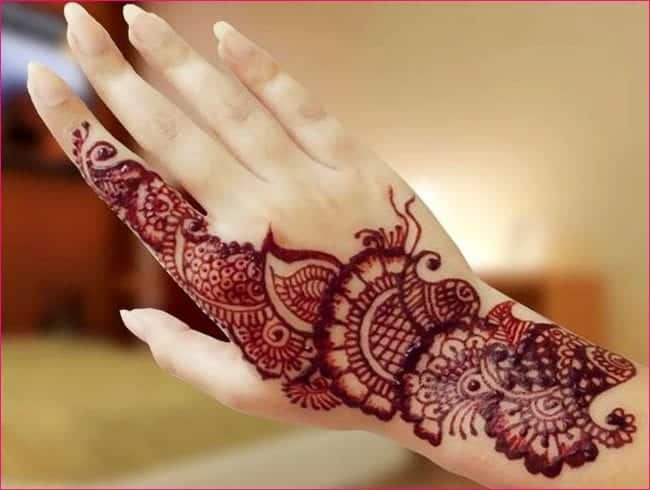 ↓ 29 – Orange
When the henna fades it takes on an orangish hue. Although, some women like their fresh henna to be orange in color.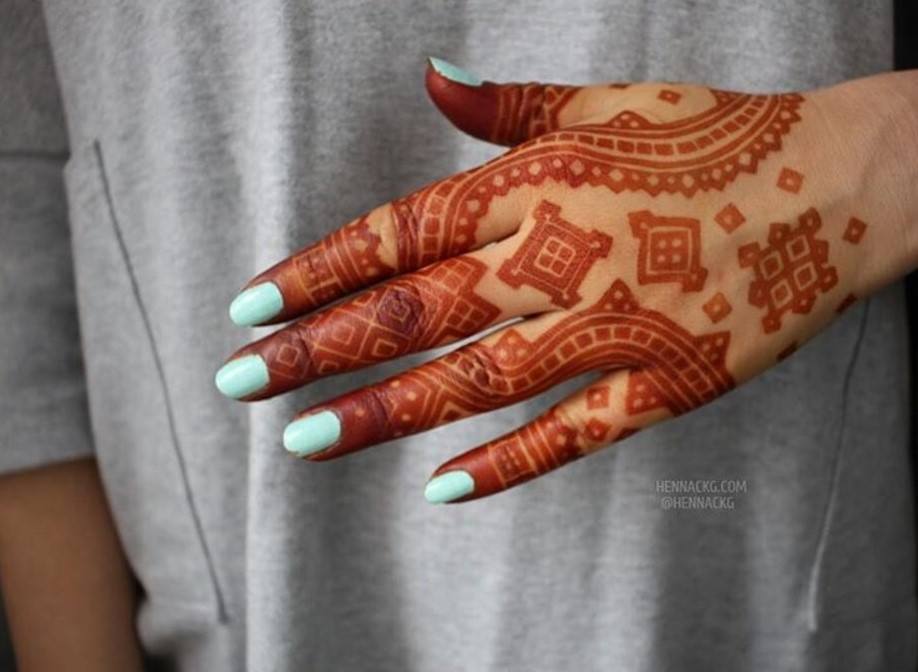 ↓ 28 – Moon
For a more western look, this type of design looks fabulous.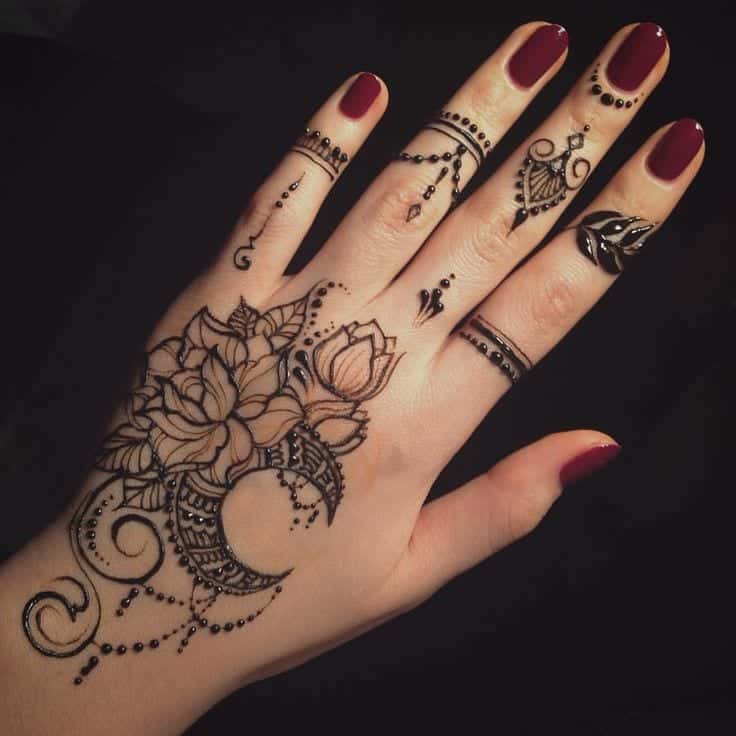 ↓ 27 – Unique
Try designs that are original and ideas that haven't been used up.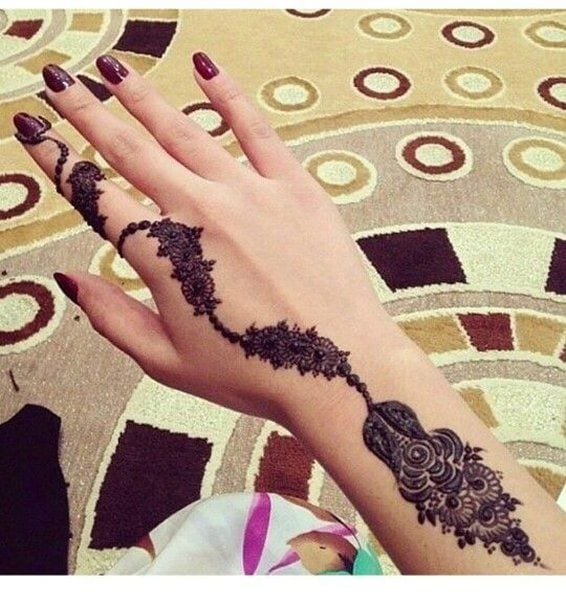 ↓ 26 – Green Henna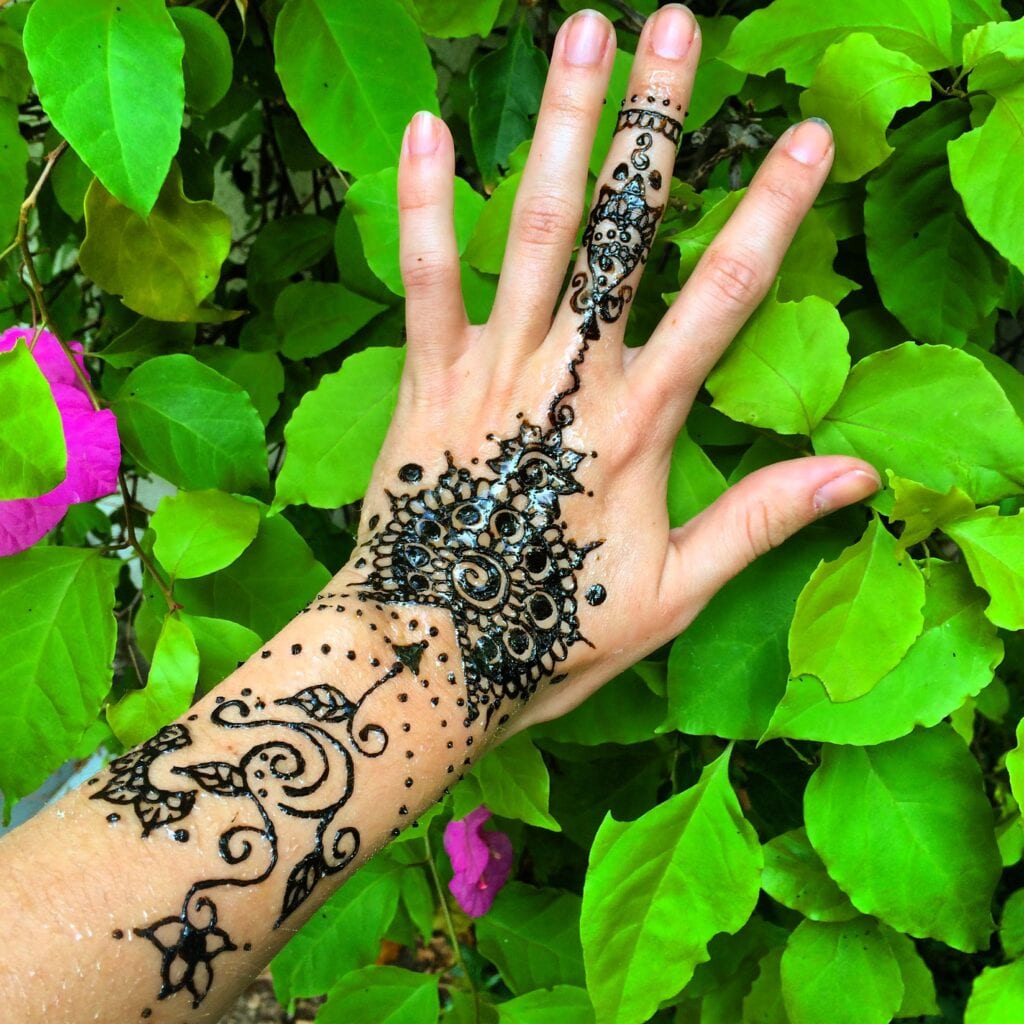 ↓ 25 – Butterfly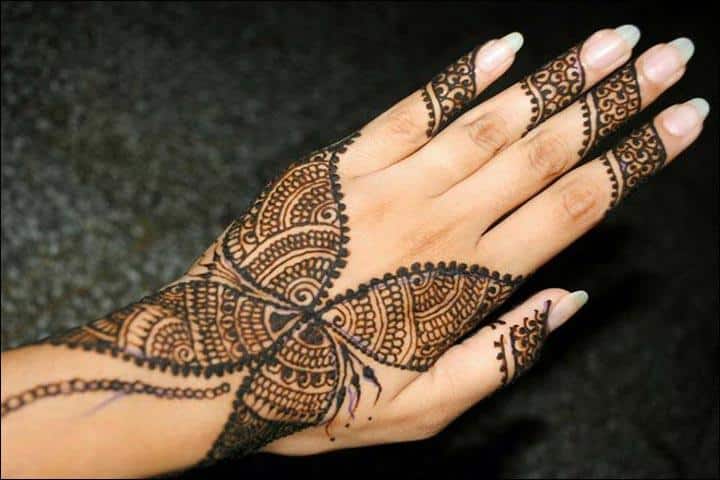 ↓ 24 – Engagement Designs
Light henna at your engagement will enhance your overall glow!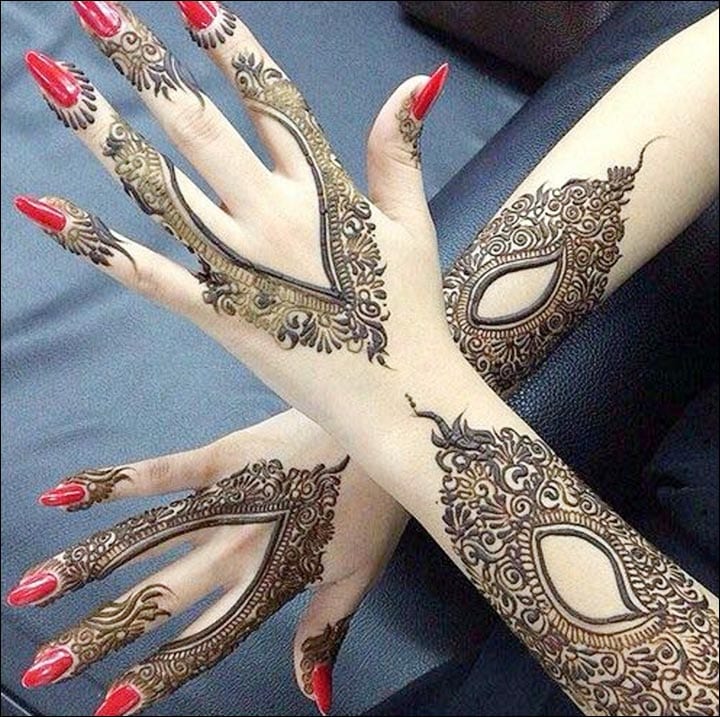 ↓ 23 – Animal Tattoo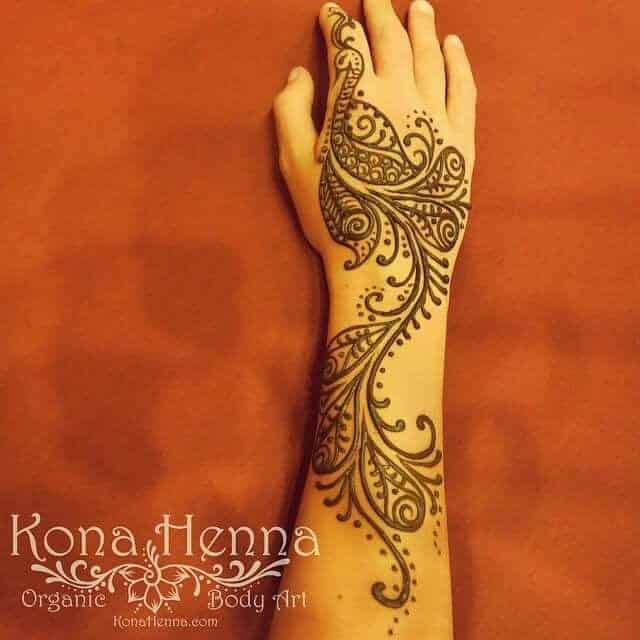 ↓ 22 – Simple Patterns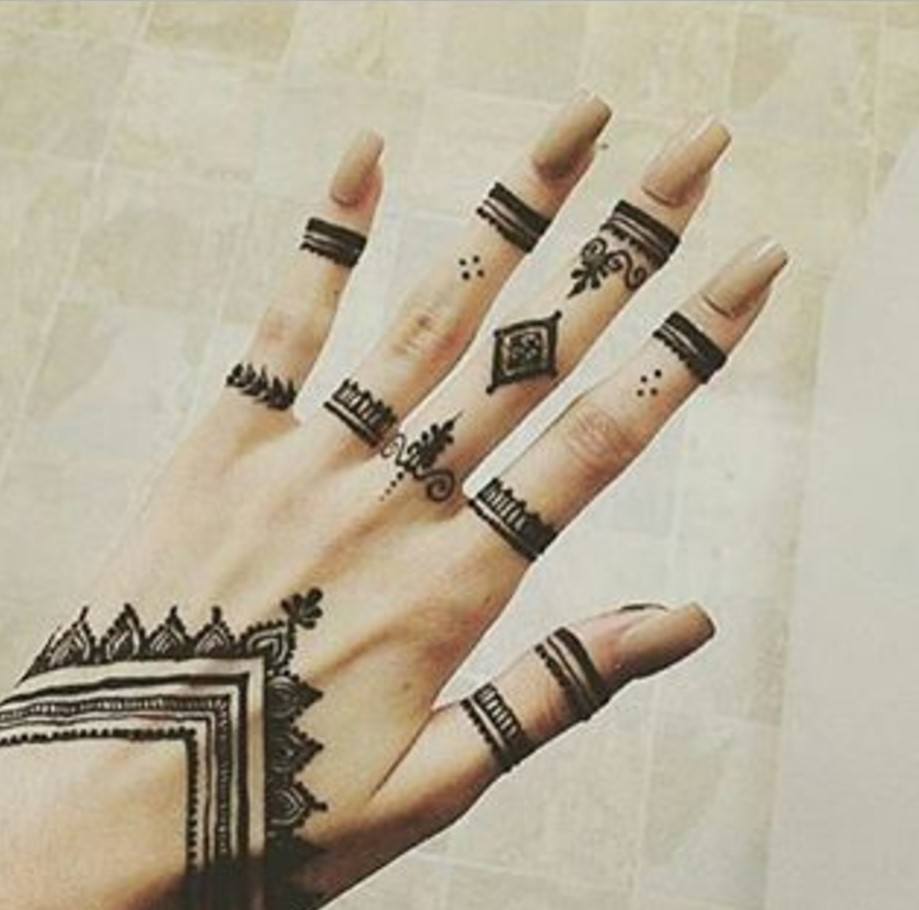 ↓ 21 – Vine Tattoos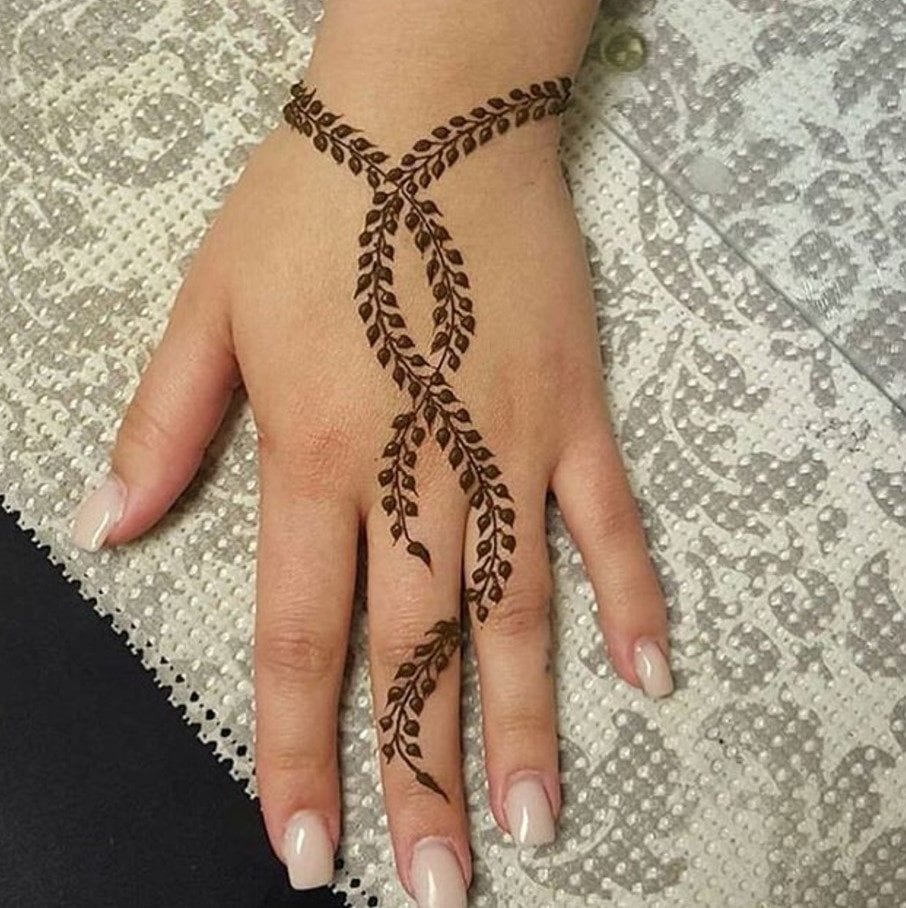 ↓ 20 – Henna Ideas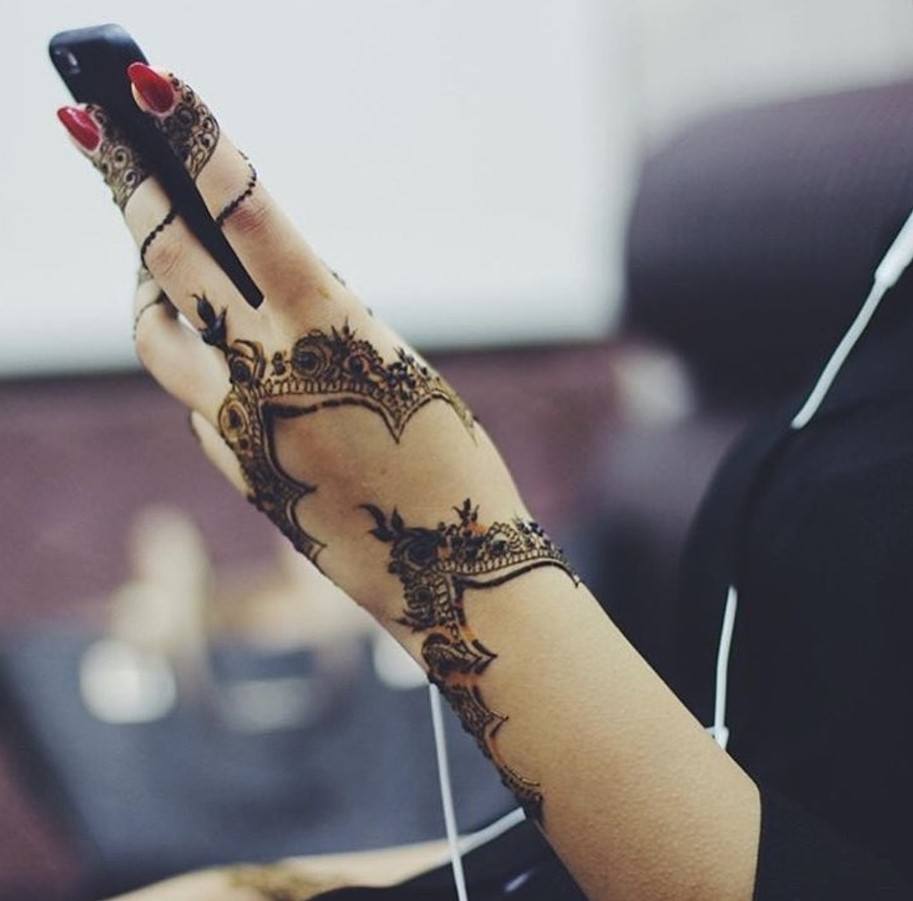 ↓ 19 – African Designs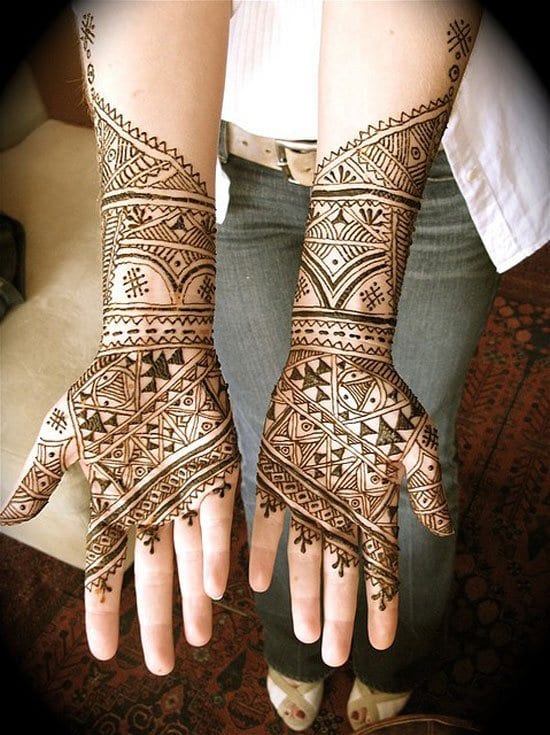 ↓ 18 – Rose
The henna rose design looks delicate and fab.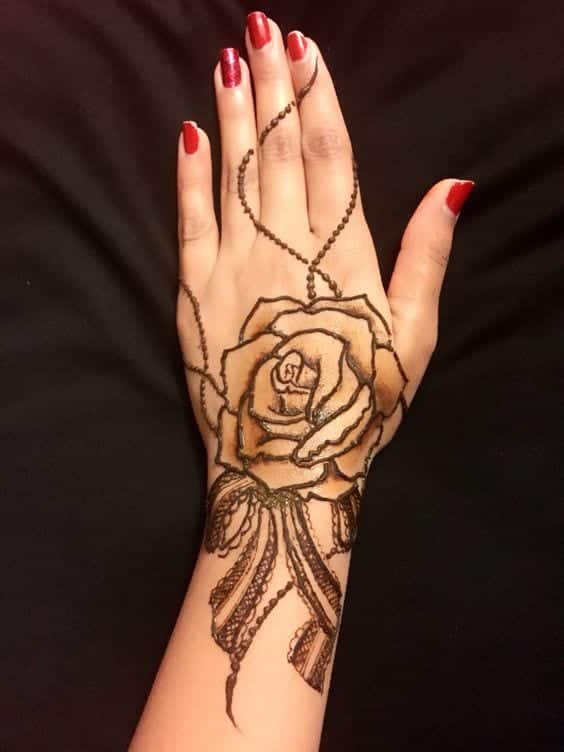 ↓ 17 – Lace Tattoo
Lace designs are for women who like to keep it elegant and captivating.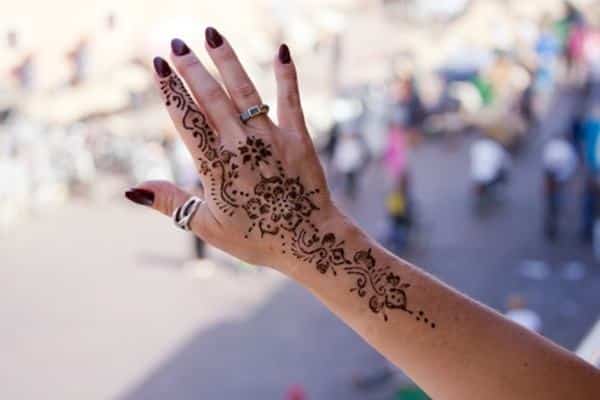 ↓ 16 – Henna Geometric
Geometric designs make for a contemporary and graceful look.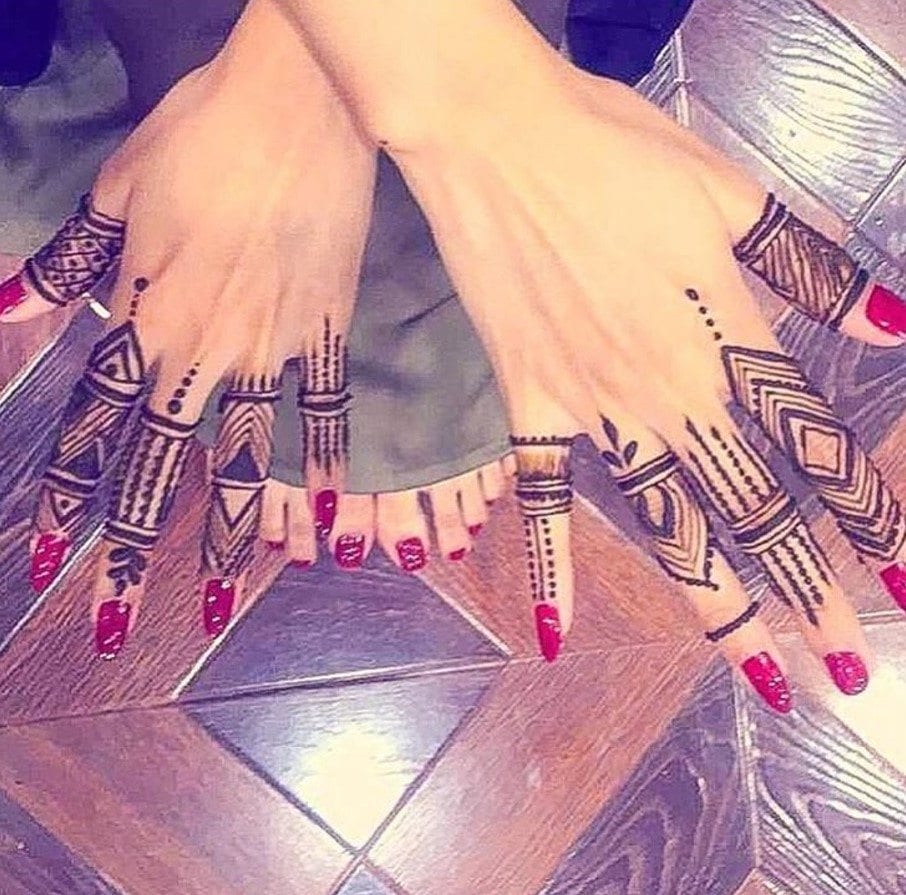 ↓ 15 – Bracelet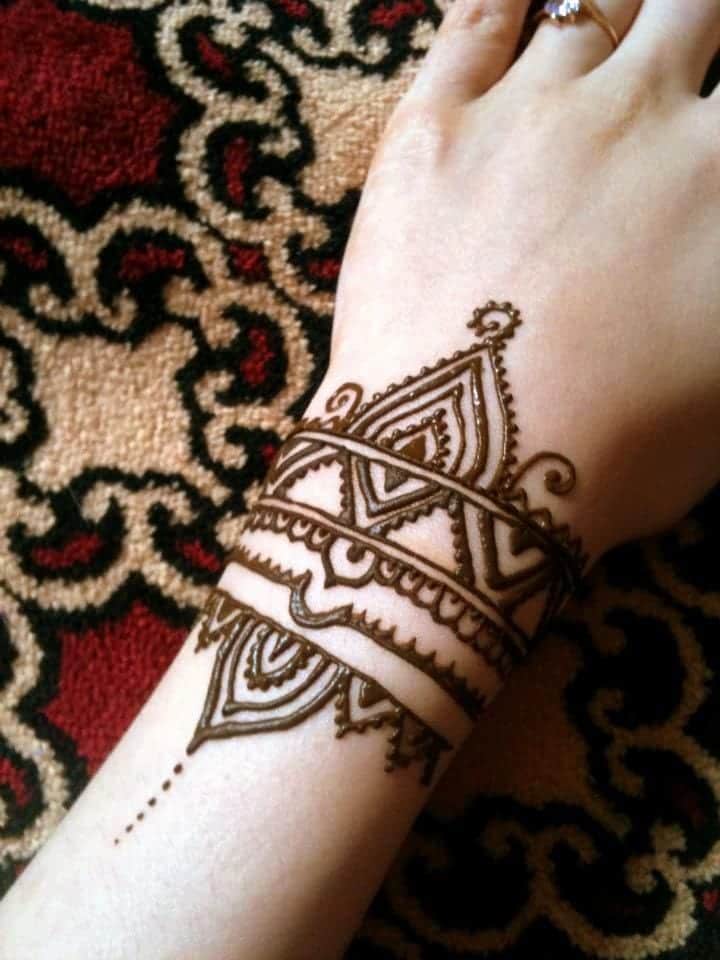 ↓ 14 – Ring Tattoo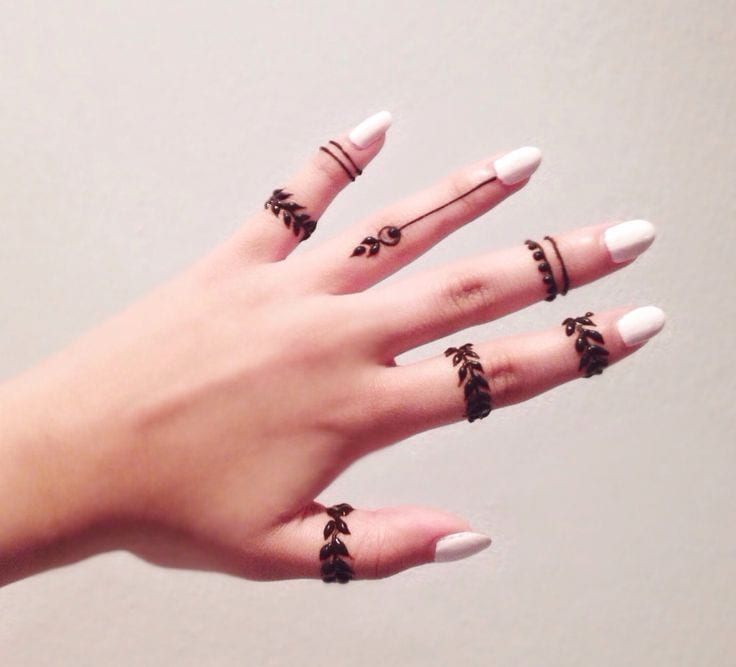 ↓ 13 – Easy Designs
For the days when you want to work the magic yourself.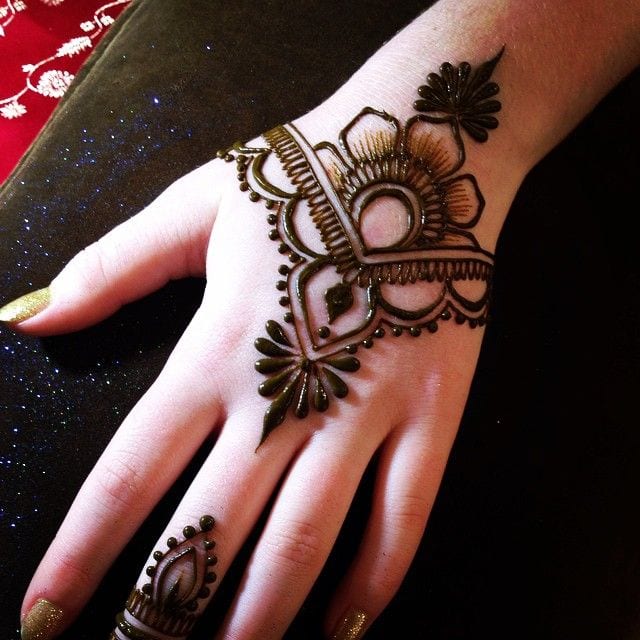 ↓ 12 – On Side of Hand
Here's one way you can stand out of the crowd!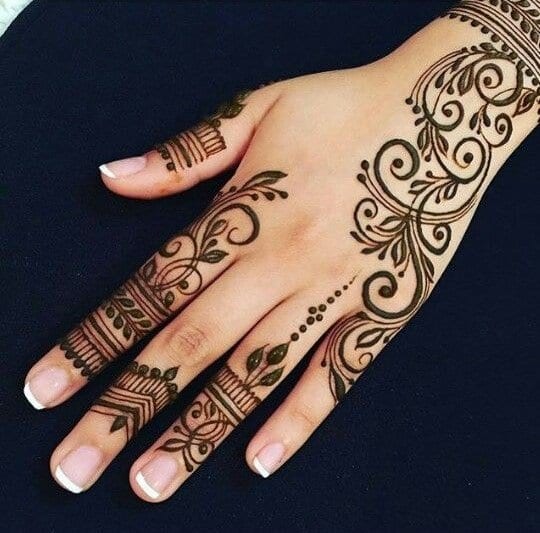 ↓ 11 – Henna as Tattoo
A henna design makes for an amazing and beautiful tattoo that's temporary.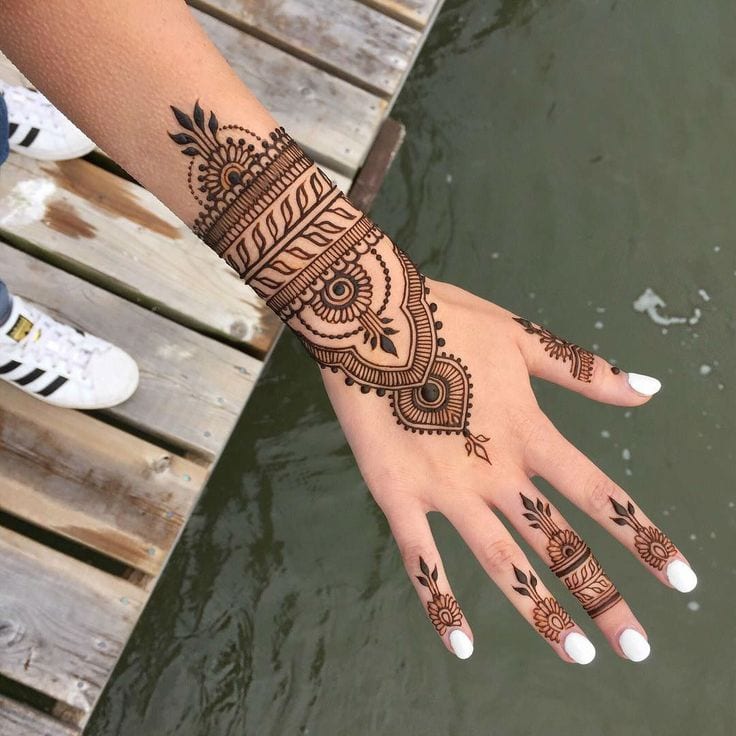 ↓ 10 – Henna on Dark Skin
White or black henna looks perfect on dark skin! While henna is temporary, tattoos are forever so you can also have a look at these Cute Emoji tattoos for Girls.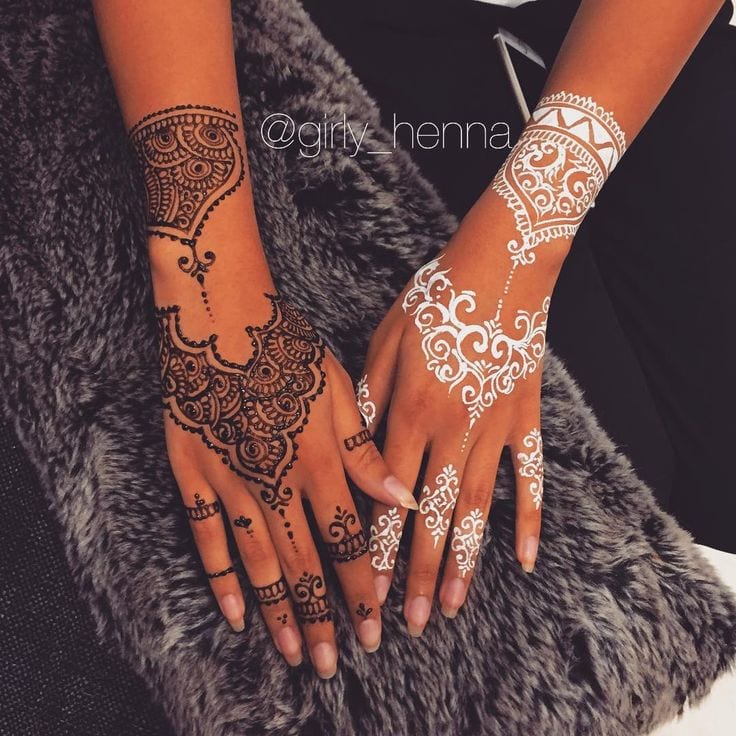 ↓ 9 – Henna Quote
Henna quote tattoos aren't that in fashion. However, the right quote can look profound and beautiful.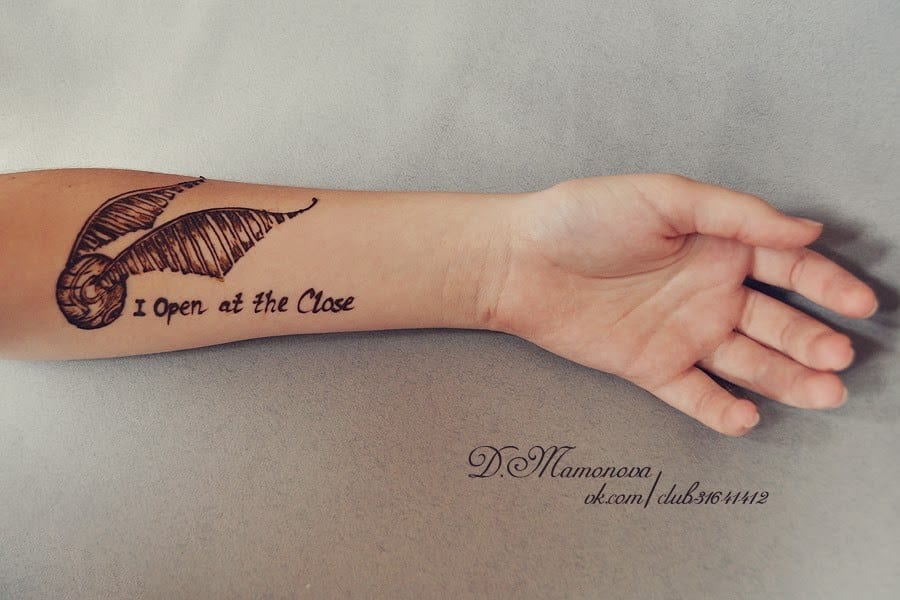 ↓ 8 – Arm
Henna on the arms looks appealing and exquisite.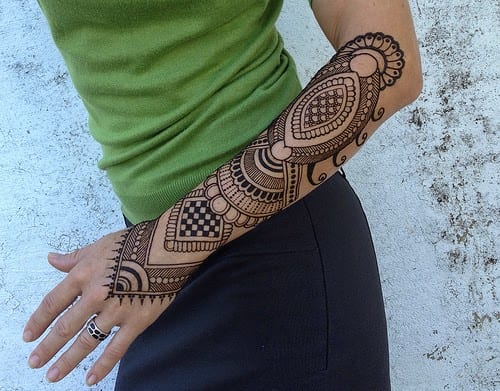 ↓ 7 – Shoulder Tattoo
This is another way you can rock henna.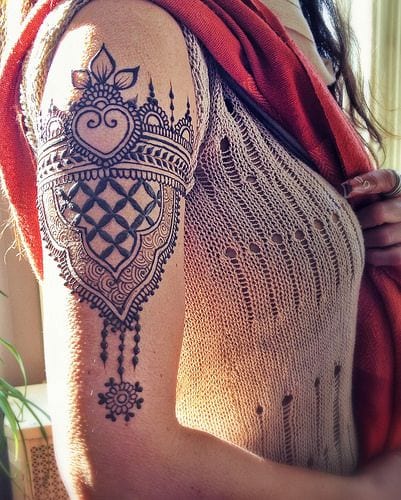 ↓ 6 – Ankle Tattoo
On the ankles, henna looks magical!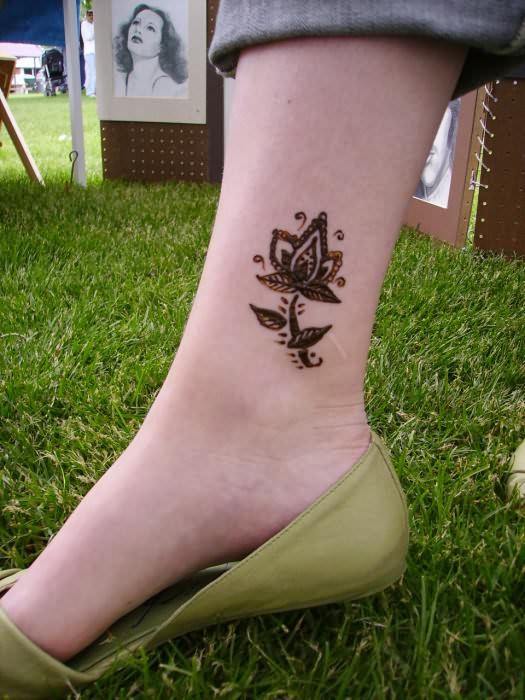 ↓ 5 – Leg Tattoo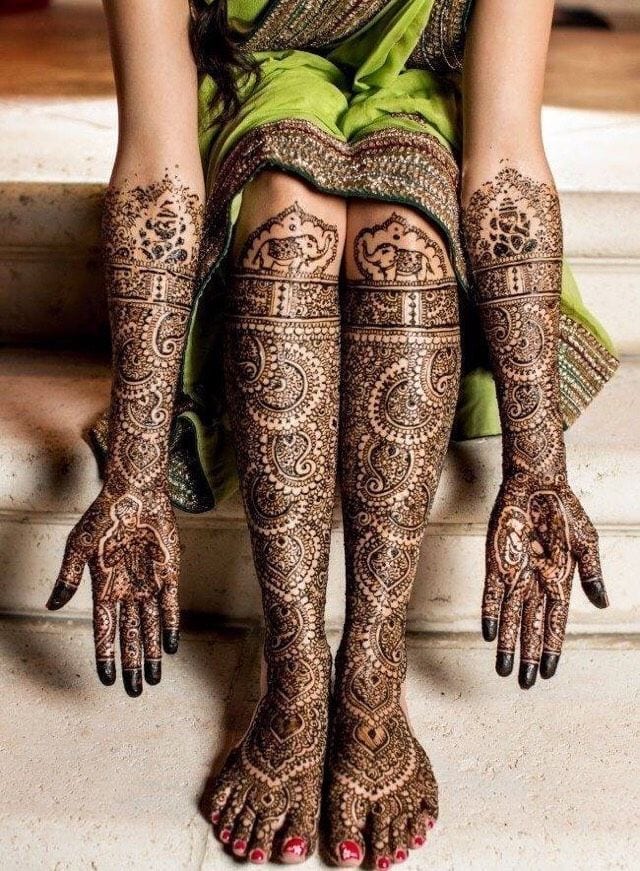 ↓ 4 – Henna Foot Designs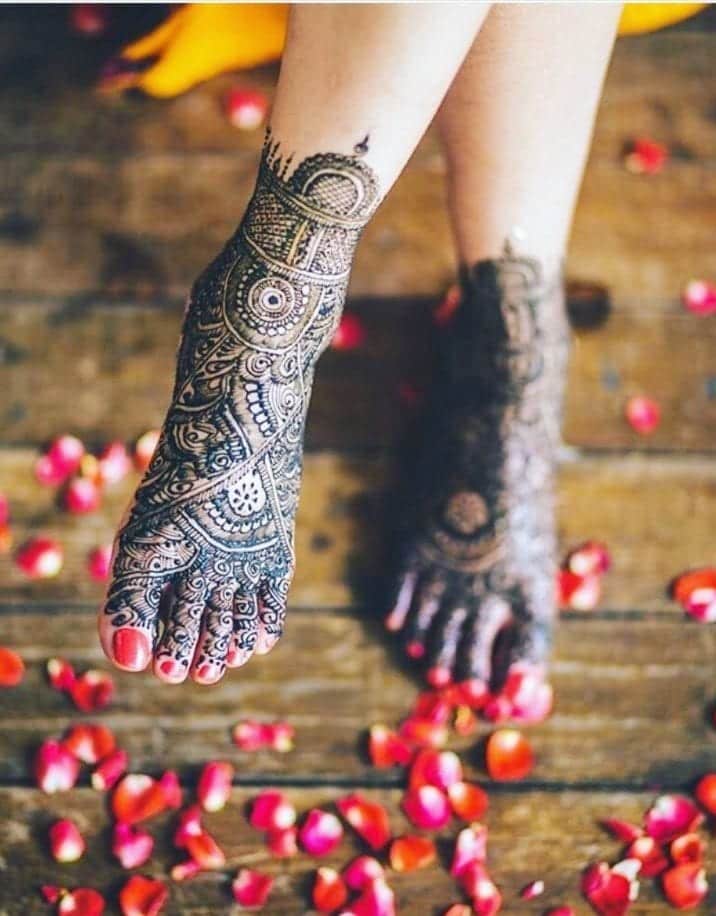 ↓ 3 – Henna Toe
Henna just on the toes and sides of feet makes for a graceful look.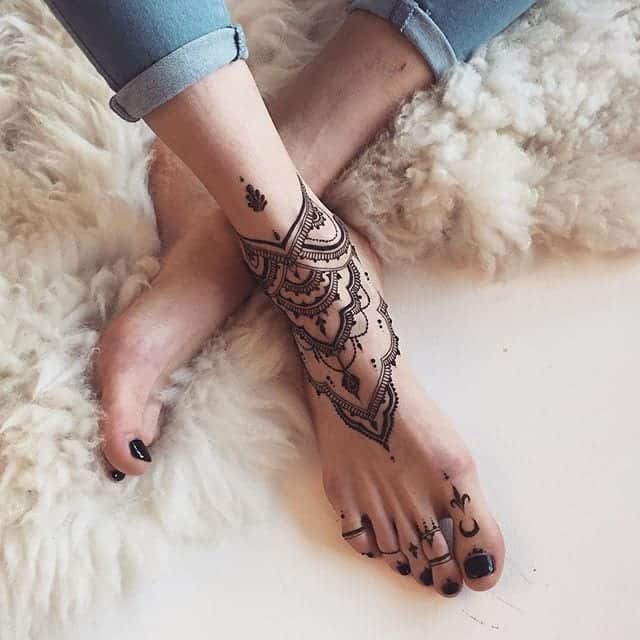 ↓ 2 – Henna Tribal
These look better than other typical designs. Tribal designs give a neat and classy look.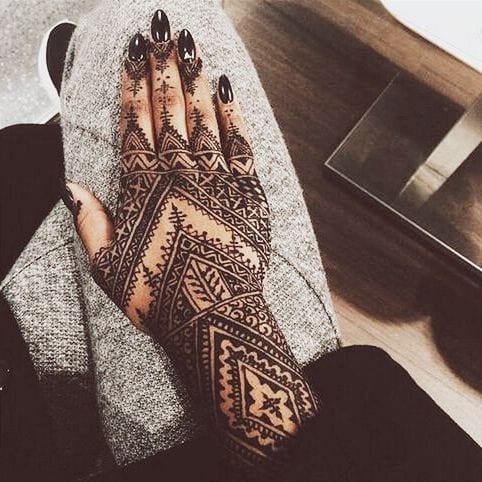 ↓ 1 – Classic Henna