Latest Tattoo Ideas: Here are some of the craziest and most inspirational tattoos ever that are just simply dreamy and classic. Some of these include classy mountain tattoos, that gives off a yearning essence of roughness, rawness, and nature – in so many ways.
Each tattoo will have so much of depth, concept, and meaning that you will find yourself immersed in each. While some include some mesmerizing pine trees inspired tattoo art which is meaningful in a way that physically they appear quite fragile and breakable, but what one does not know is that pine trees can actually endure cruel storms – they only sway back and forth but do not simply fall down. Other types include the timeless aspiration of Yin Yang. These Yin Yang tattoos are surely the best and most popular of the Chinese culture and philosophy and their beauty is in the fact that these Yin Yang symbols show perfect balance in life.
Best Tattoo Designs in World
If you plan on getting inked soon, keep these pointers in mind:
If it is your first time getting a tattoo done, go for a small and meaningful one that you would not regret later.
All tattoos require proper aftercare including protecting them from direct sunlight.
Make sure to go to a professional tattoo artist to get inked.
Do not tattoo yourself.
If you do not wish to get a permanent tattoo you can opt for removable ink, sticker tattoo or even henna art.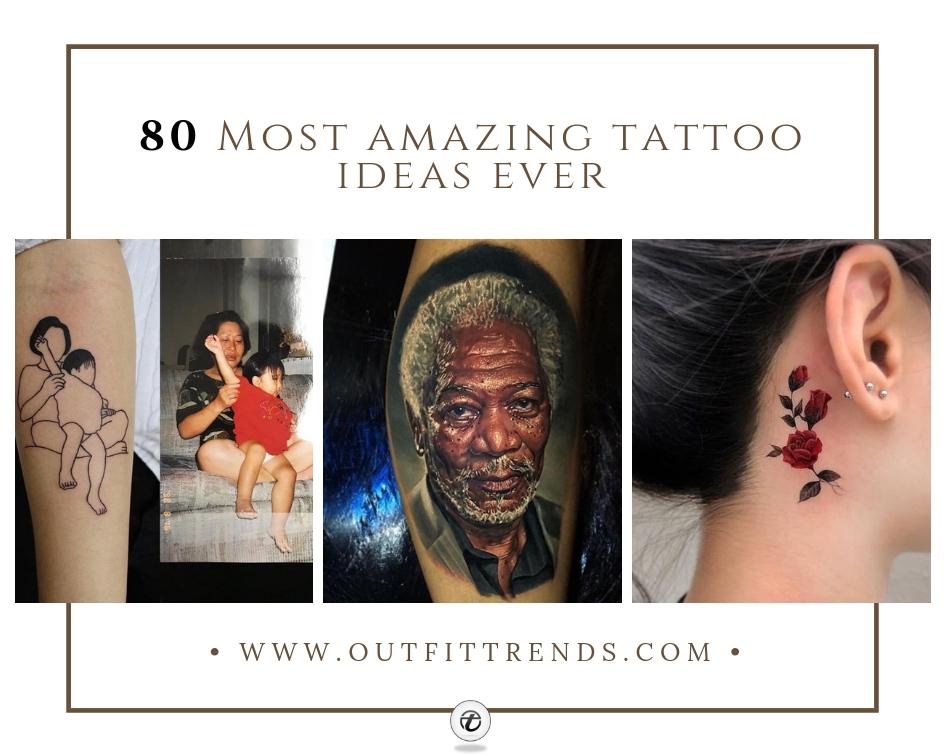 ↓ 80. David Beckham Tattoo
The ace football star's tattoos are a great source of inspiration for someone looking for ideas. He is known to have about 40 tattoos on his body. Among these are a few that are names of his children that he got inked as a tribute to his family. Here's a complete post on everything you need to know about getting Tattoos For Permanent Cosmetic Purposes.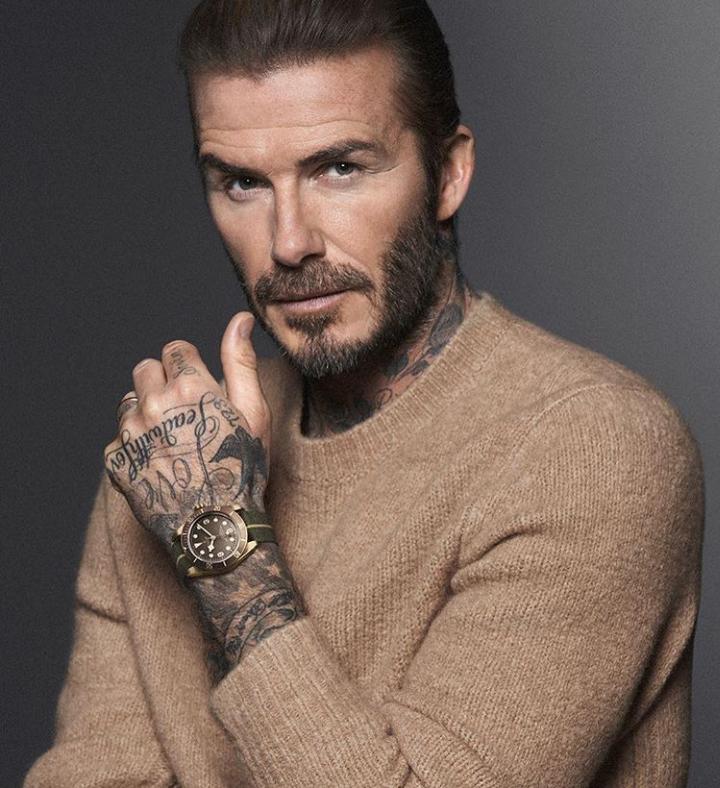 ↓ 79. Diamond Tattoo
Check out this diamond that also looks like a heart.

↓ 78. Dream Catcher
Dream Catchers were originally used to protect sleeping people from bad dreams. They are known to bless individuals with luck and harmony. What better way to keep them closer than by getting them inked on your body.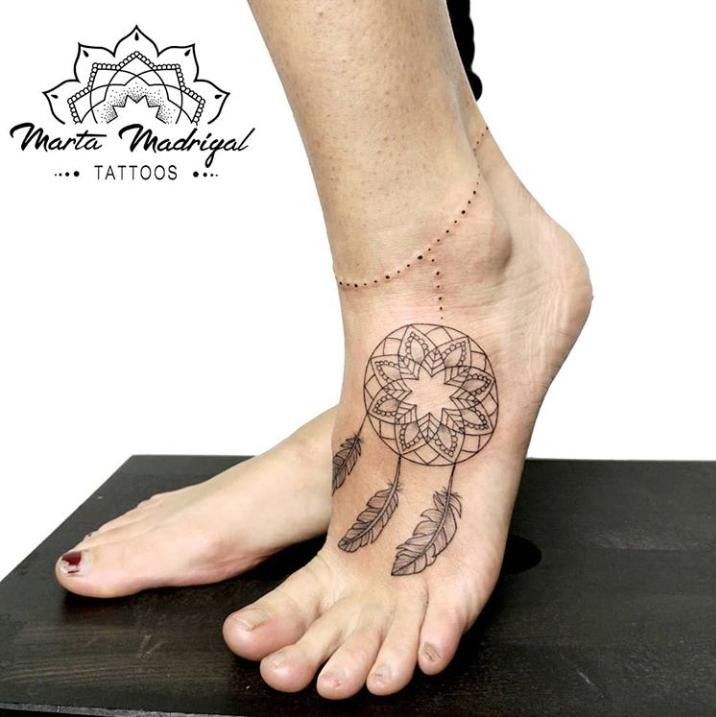 ↓ 77. Handwriting
This super personal tattoo looks just so heartwarming. It is a replica of a handwritten note probably made by a little child.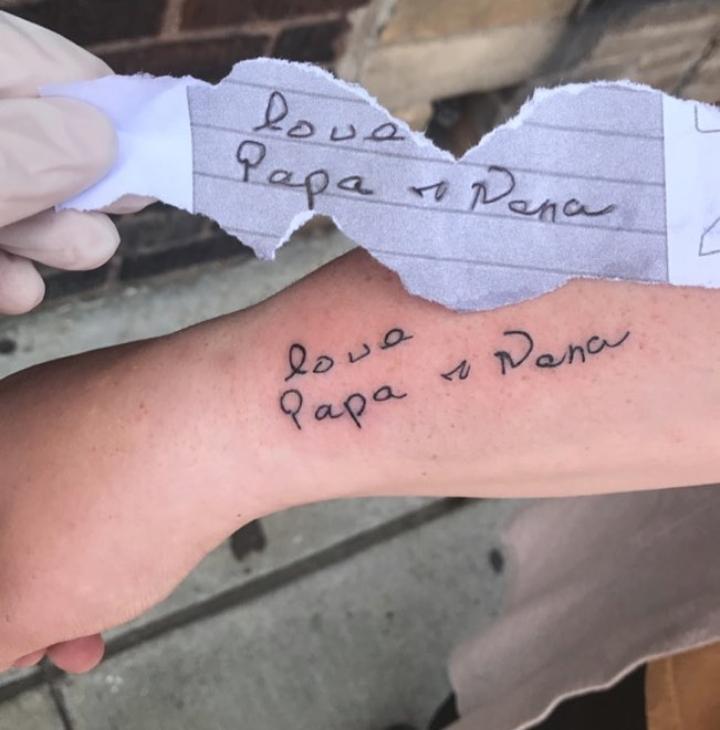 ↓ 76. Adorable Tattoo
Check out this tattoo of Sushi, the Shiba Inu breed dog. Kawaii is known as the culture of cuteness in Japan and we really adore this rendition tattoo.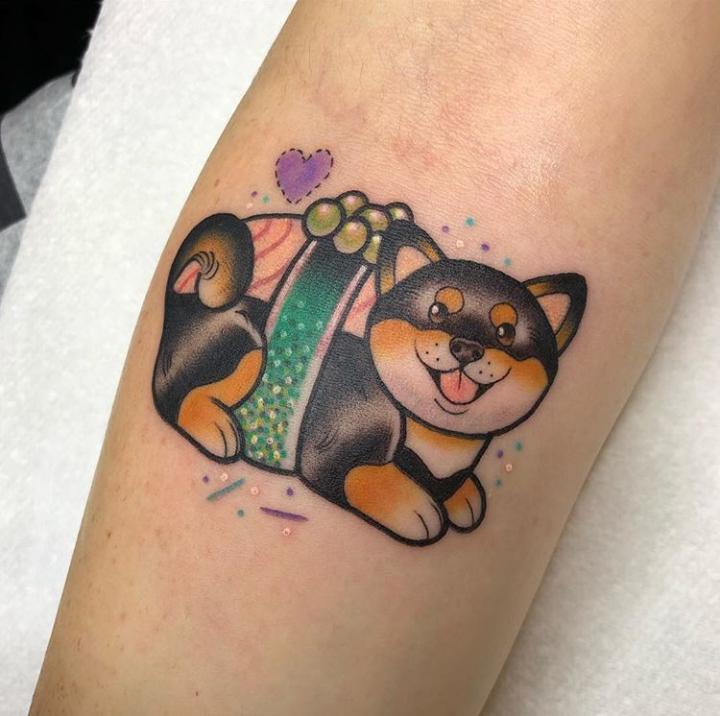 ↓ 75. Butterfly
Become a free spirit by getting a reminder of it inked. We love how the butterfly has been added a symbolic representation of the idea.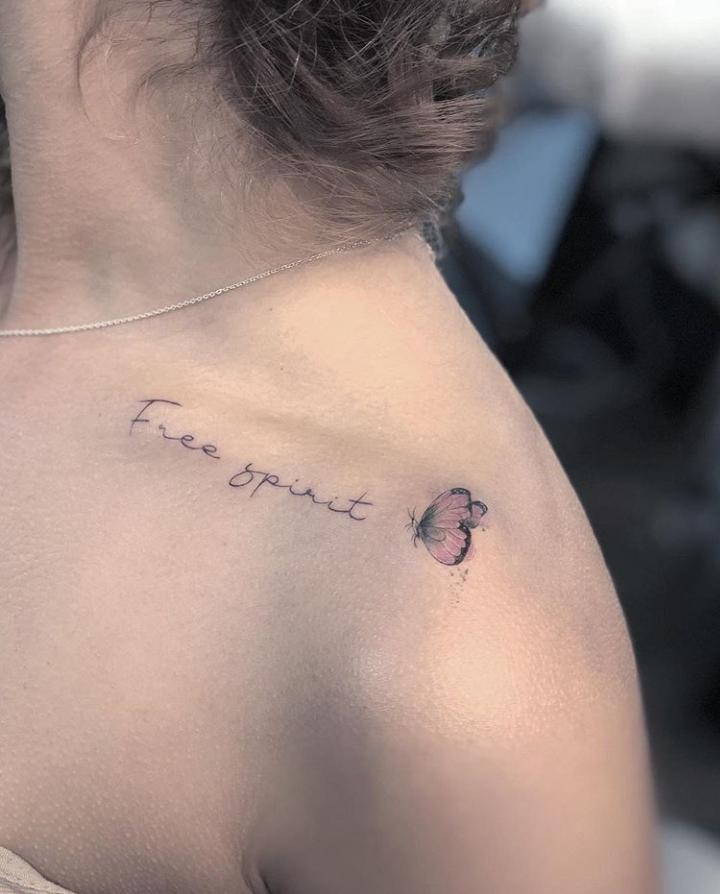 ↓ 74. Arm Tattoo
We are super impressed by the creativity of this tattoo that covers the entire forearm. The concept depicts a Native American which can be a tribute to the bloodline or a belief in their customs and traditions.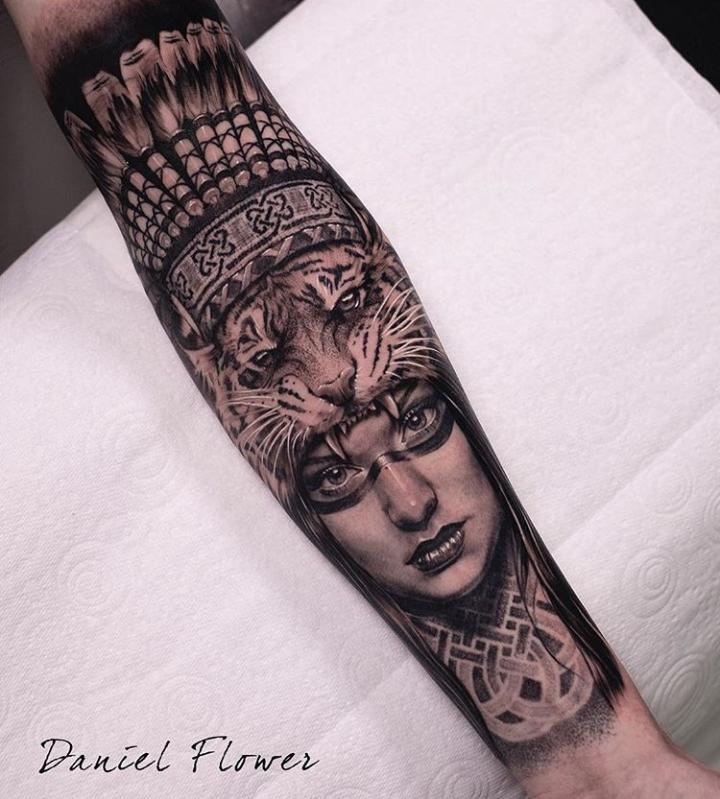 ↓ 73. TV Show Inspired
Here is a tattoo we would not mind getting. The Friends TV Show remains a huge part of our lives 24 years on and can be paid a tribute through this tattoo. However, we believe the millennials would not mind getting a Game of Thrones tattoo instead.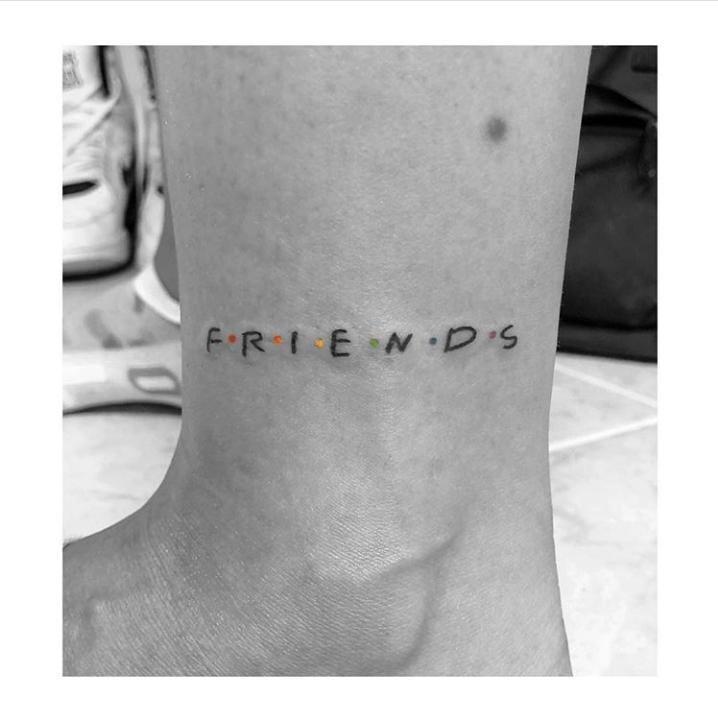 ↓ 72. Bollywood Celebrity Tattoo
Shahid Kapoor's better half, Mira Rajput, was spotted with a lotus tattoo on her back. There are multiple meanings that a lotus holds. It symbolizes purity, perfection, and enlightenment.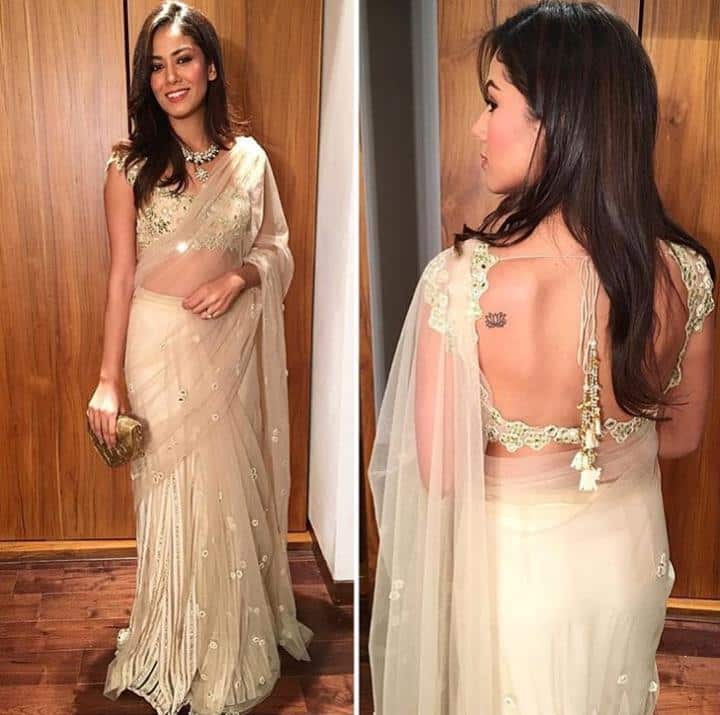 ↓ 71. Colored Tattoo
How perfect is this floral tattoo done just right above the ankle? We love how beautifully the color has been added and how minimal it has been kept.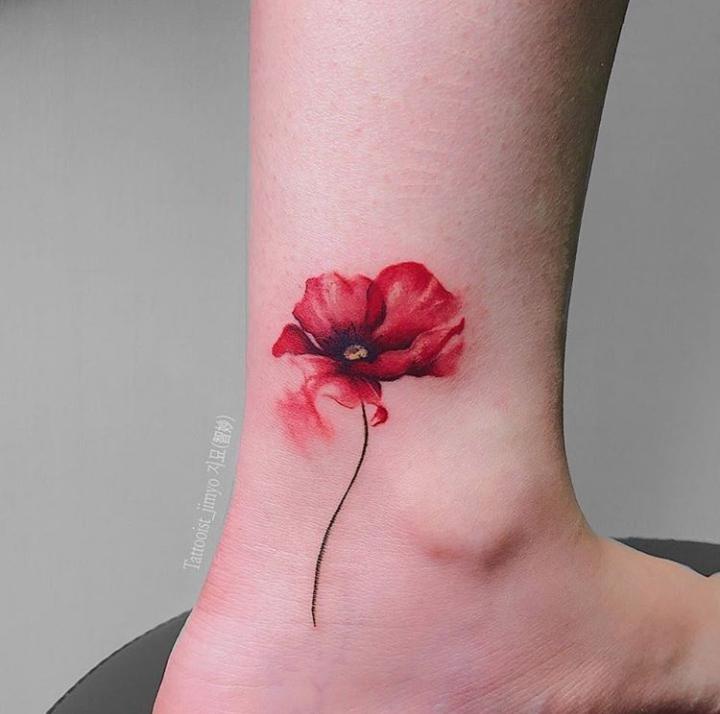 ↓ 70. Pine Tree
The pine tree tattoo means strength, protection, and growth. It is also a reminiscence of Christmas and the holiday season. The perfect location and size make it a great choice for inking.
↓ 69. Back Tattoo
Here is one hot design to get done behind your neck or on your back. The crown and its floral details are beautiful to look at.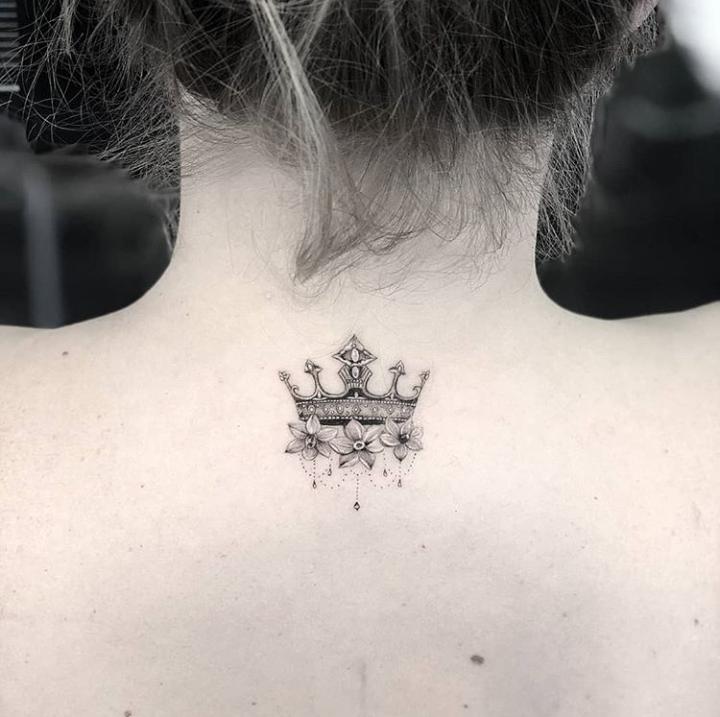 ↓ 68. Name Inking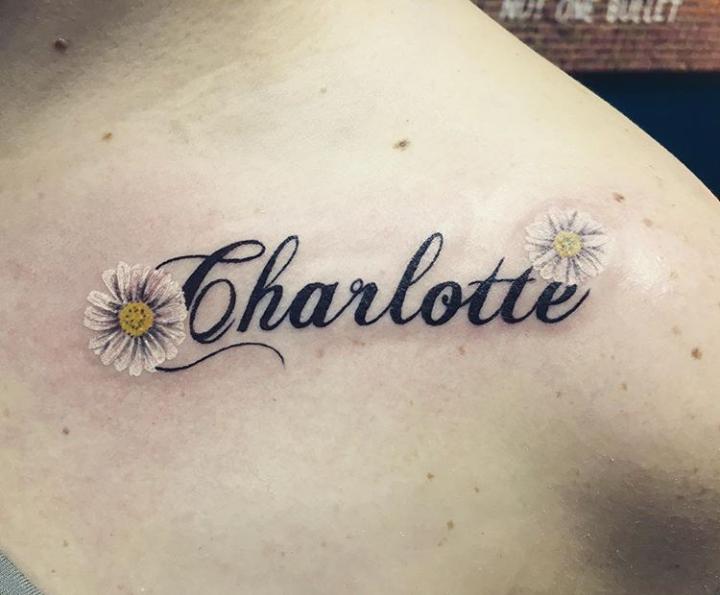 ↓ 67. Celebrity Tattoo
Kendall Jenner's face tattoo may appear random but is an original one. The tattoo reads out "meow" and is something she got done while drunk.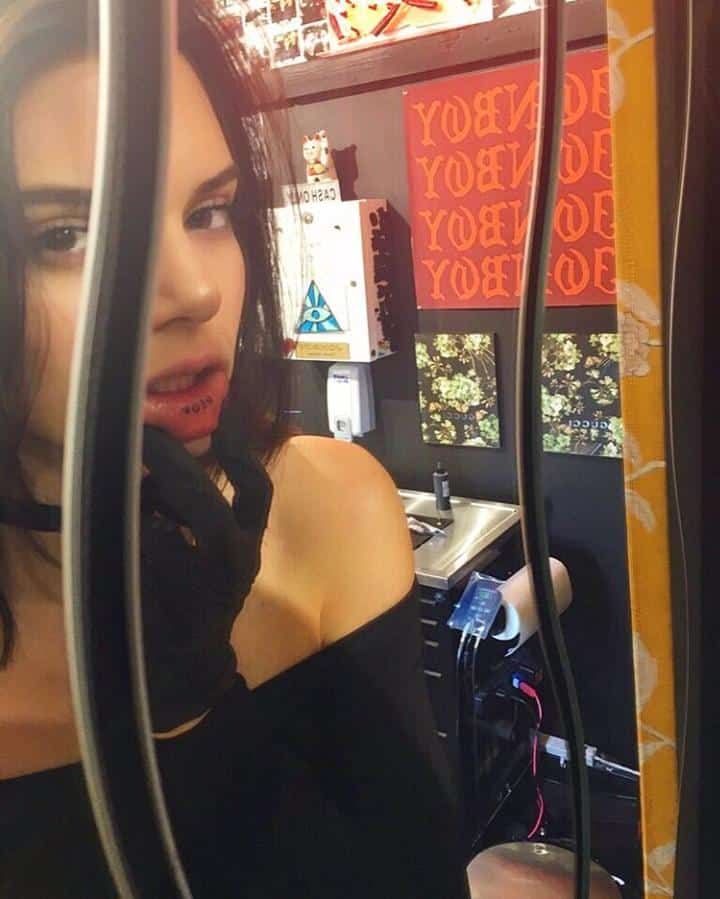 ↓ 66. Creative Idea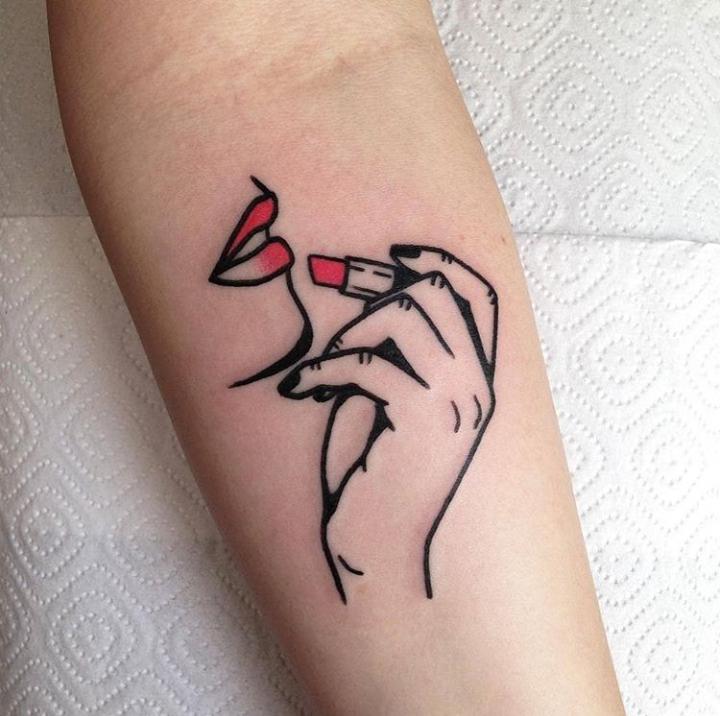 Via
↓ 65. Emoji Tattoo
Get your spirit emoji tattooed to add some creativity to your life.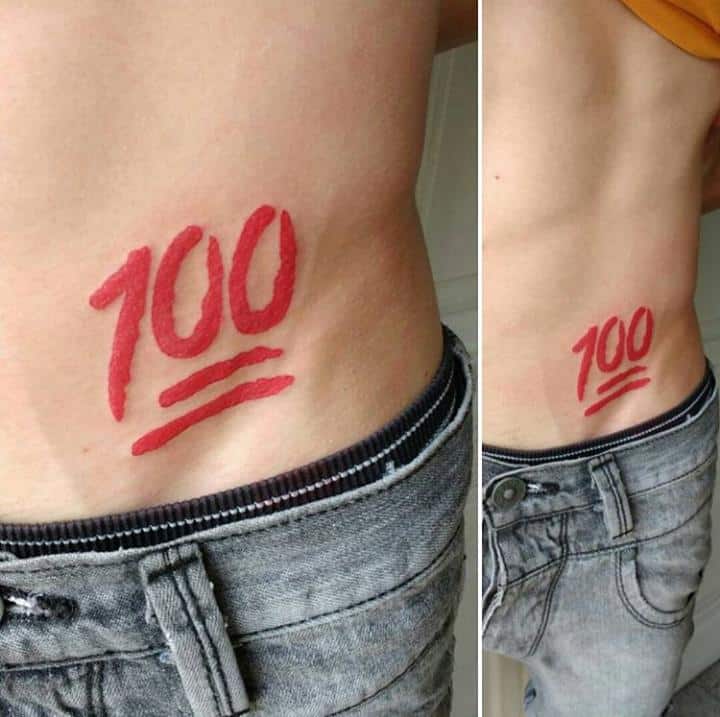 ↓ 64. Slice of Lemon
When life gives you a lemon, get it inked instead.
↓ 63. Picture Replica
How deeply thoughtful is this replica tattoo? The tattoo is a picture of a little girl with her Grandma.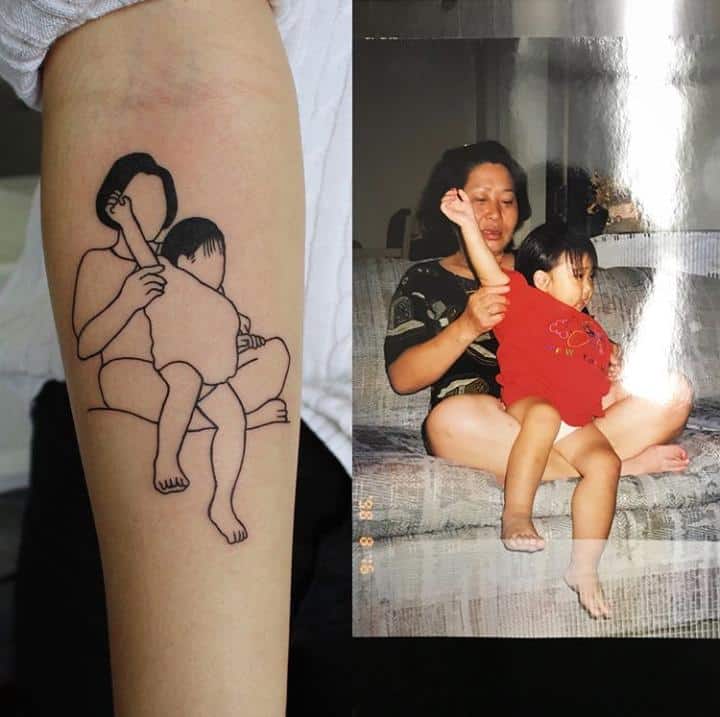 ↓ 62. Frida Kahlo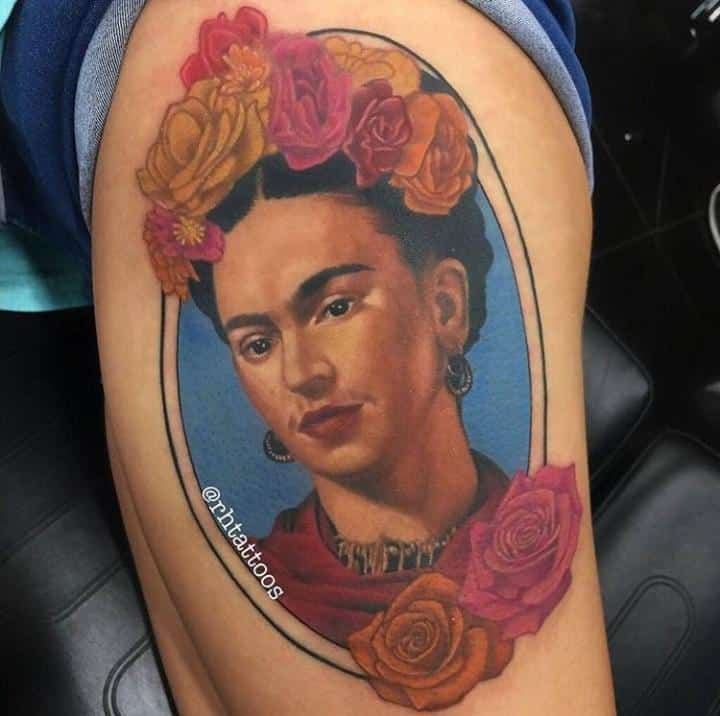 ↓ 61. Key Ring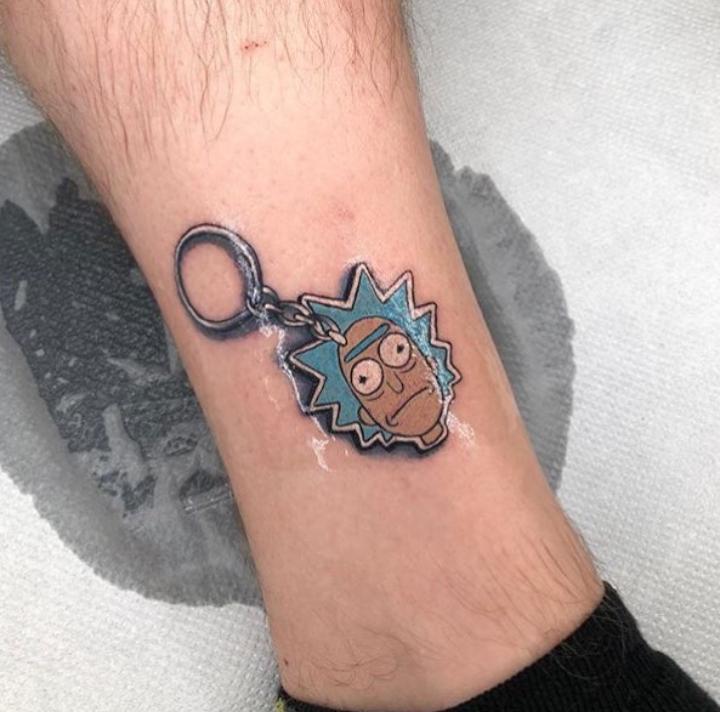 ↓ 60. Small Tattoo
This adorable fruity tattoo is for the fruit of the season. Check out this exclusive guide on Getting A Tattoo Yantra Style & What You Need To Know.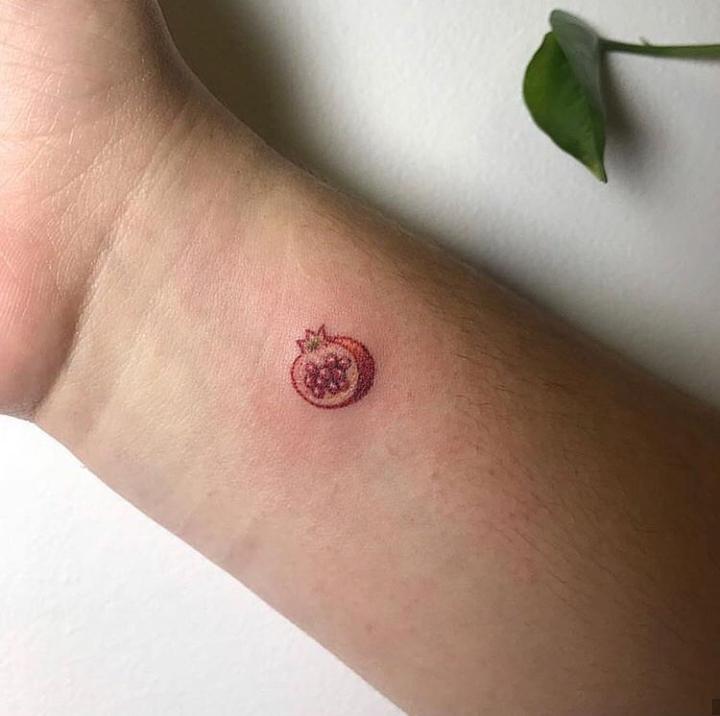 Via
↓ 59. Planet
Here is a great example of a small tattoo that you should consider if it is your first time getting inked.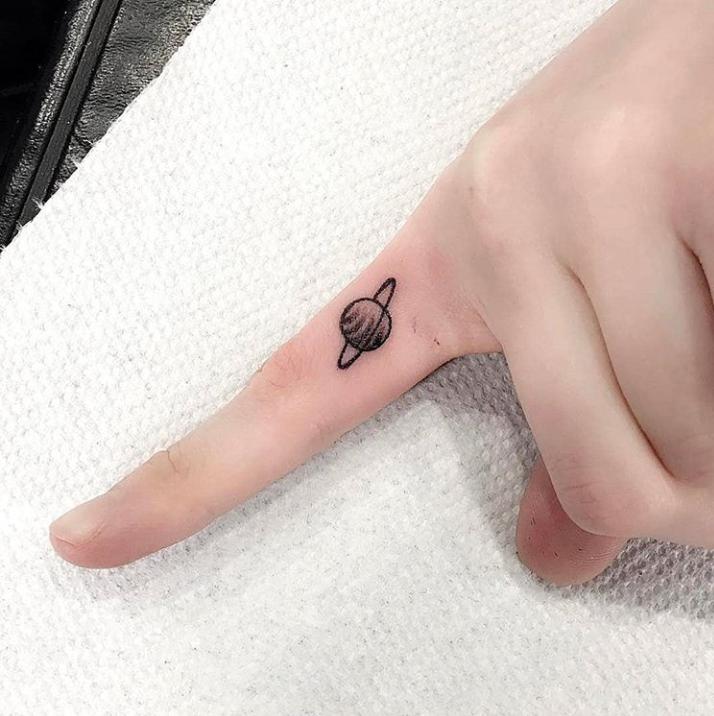 Via
↓ 58. Pet Tattoo
Pay homage to your pet with a personalized tattoo like this one. While it looks like a playful high-five, it also resembles a deeper bond between a dog and its owner.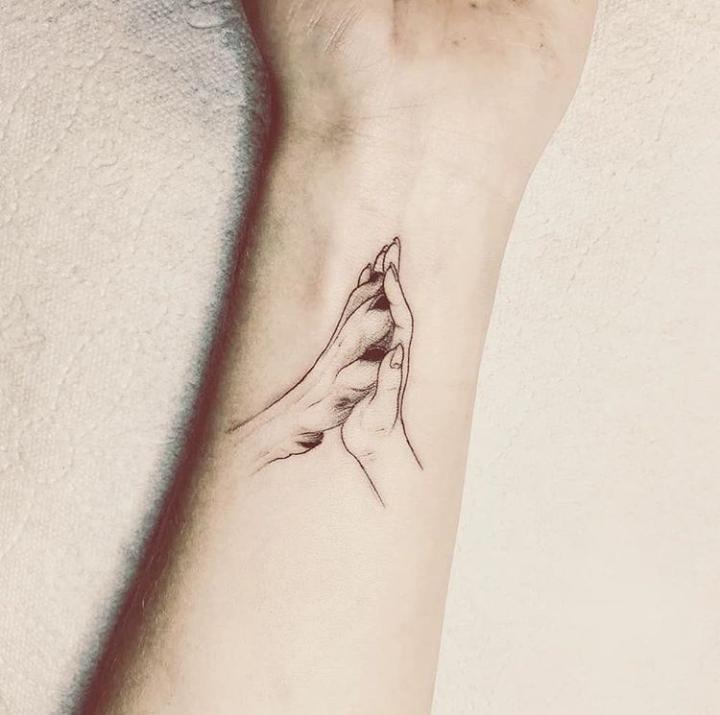 ↓ 57. Letter
If you are looking for a small yet meaningful tattoo, consider getting a single letter inked. Different fonts and styles can be used to create a lasting impact.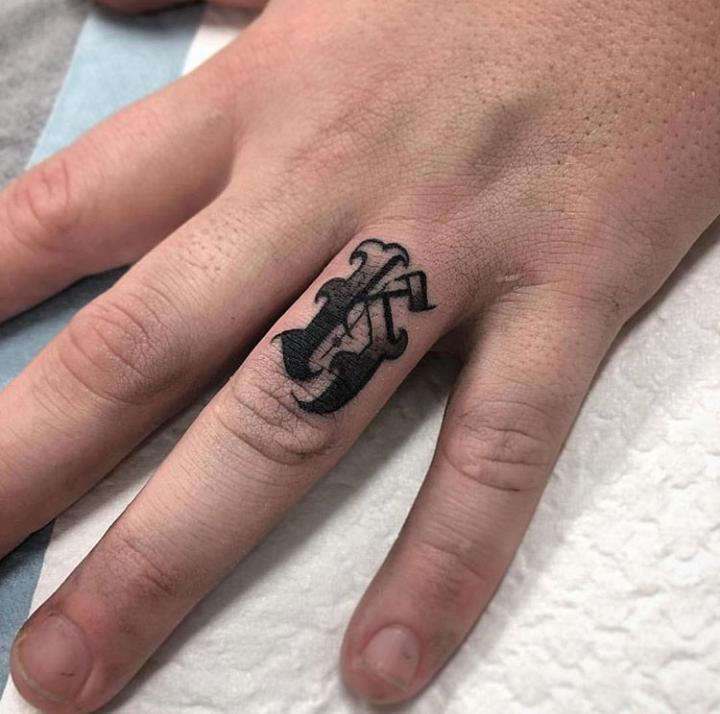 ↓ 56. Tiger's Face
If the tiger happens to be your spirit animal, consider getting one inked on your body. Channel out your inner strength and aggression with a tattoo like this one.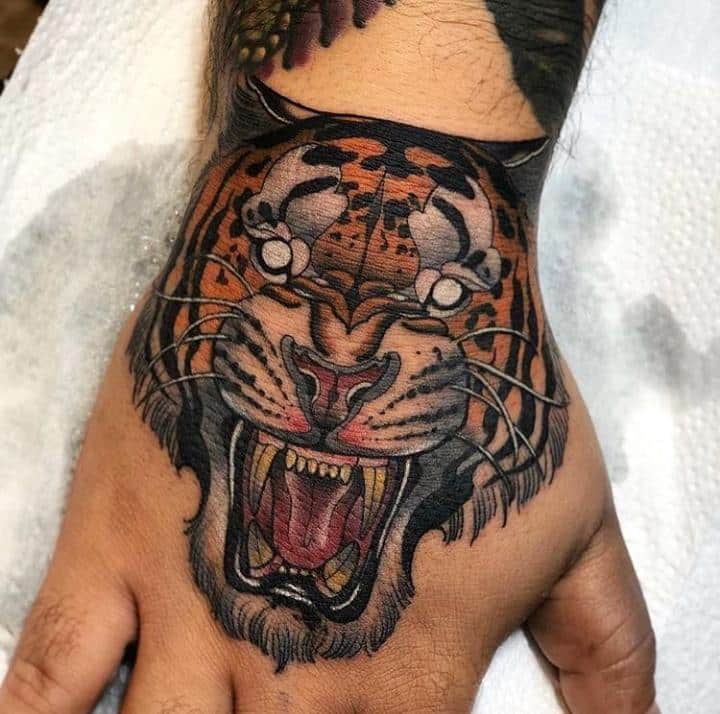 ↓ 55. Deepika Padukone's Tattoo
The gorgeous Bollywood actress got her then-boyfriend, Ranbir Kapoor's name inked behind her neck. Despite having broken up, Deepika decided against covering it up and went on to flaunt it at the Cannes red carpet this year.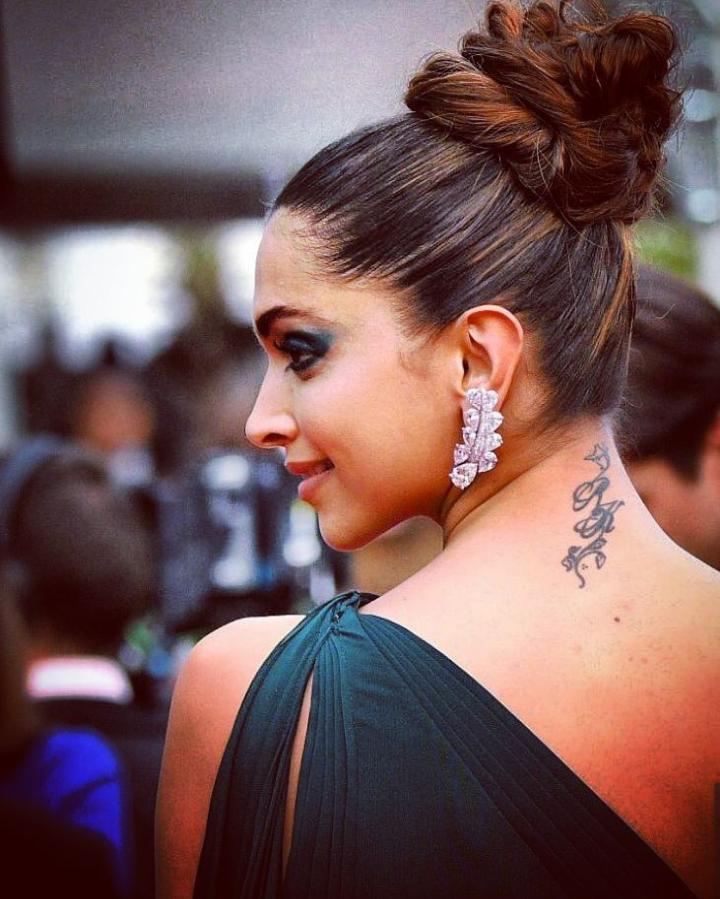 ↓ 54. Tally Mark
Sophie Turner got a tally mark tattoo on her finger representing her five family members. It also has an association with Days of the Moon enumerating the silences seen.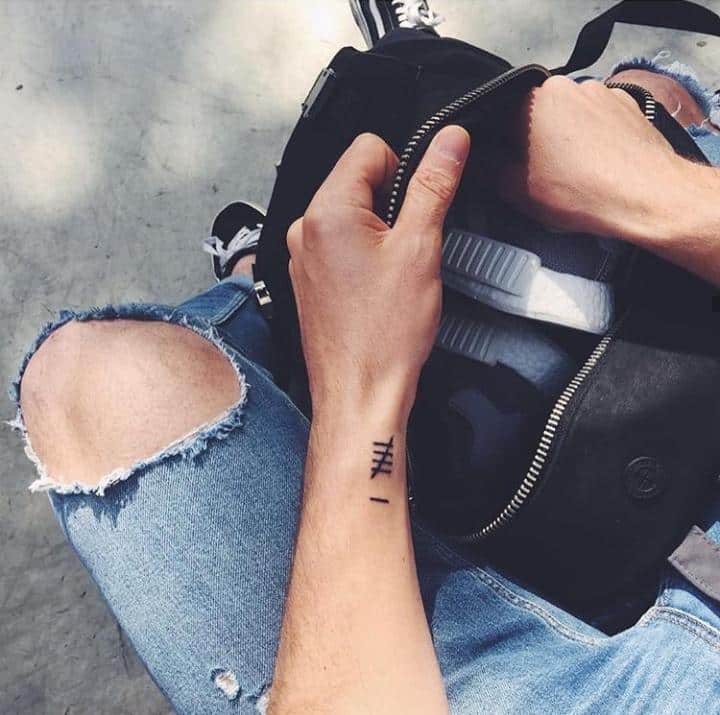 ↓ 53. Simple Tattoo
Simple text tattoos are all the rage this year. They are classic, sweet and very simple.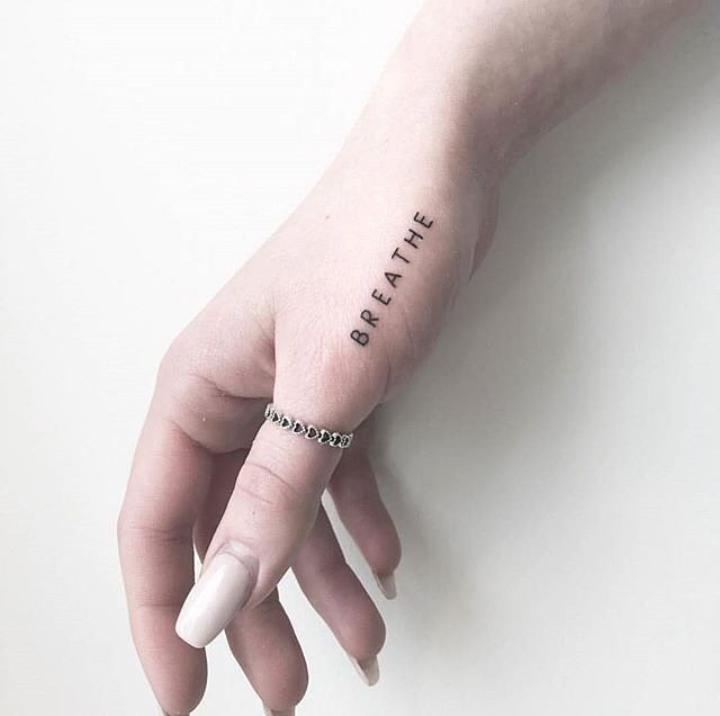 ↓ 52. Tattoo on Foot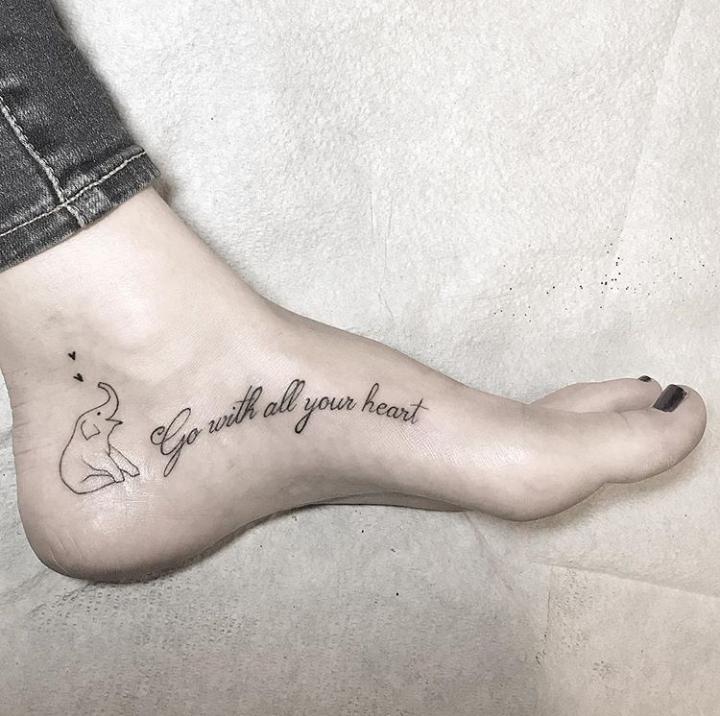 ↓ 51. Rugrats Inspired
If you are a 90's kid, you would surely remember the hilariously cute series Rugrats. If you want to pay a tribute to your kids and family, here is a great tattoo idea.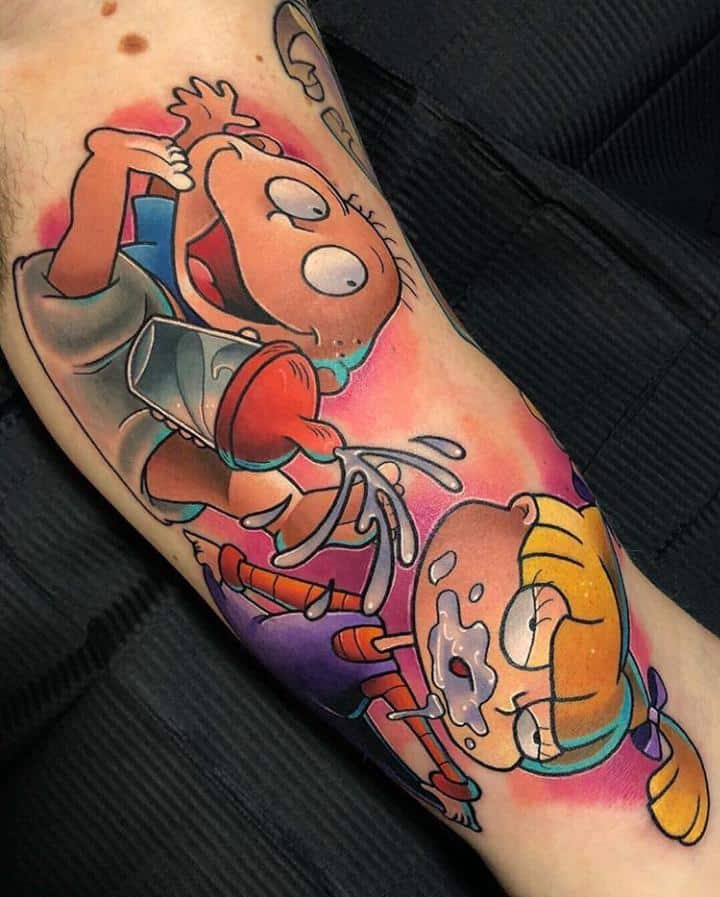 ↓ 50. Kitchen Utensils
Look at this adorable little whisk and rolling pin. If you have a passion for cooking and baking, here is some inspiration for you. Here are 20 Famous Tattoo Designs for Thighs.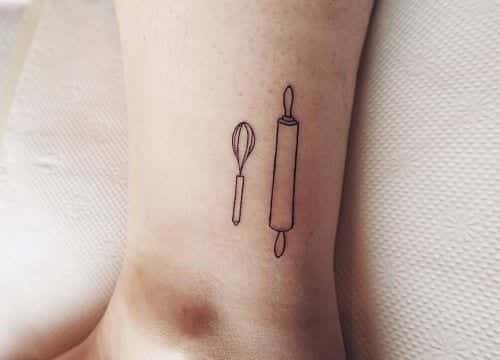 Via
↓ 49. Moon Phases
The inking depicting different Lunar phases basically means regeneration and feminine power. It is a great idea for women to get this inked.

↓ 48. Arabic Calligraphy
This Arabic text translates into, "they talk behind your back because they are behind you. How appropriately placed is that tat?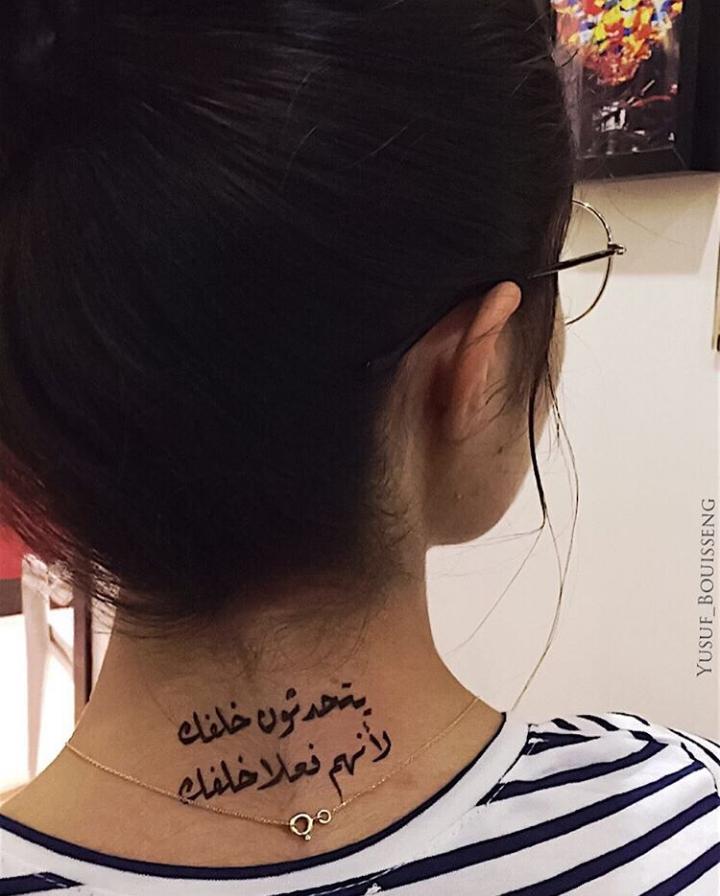 ↓ 47. Dice
Here is some inspiration for risk takers and gamblers if they plan on getting inked. A dice is also a creative way to ink your lucky number or even your birthdate.
↓ 46. Floral Art
How alluring is this detailed floral piece of art? What we would like to add here is how it has been kept colorless.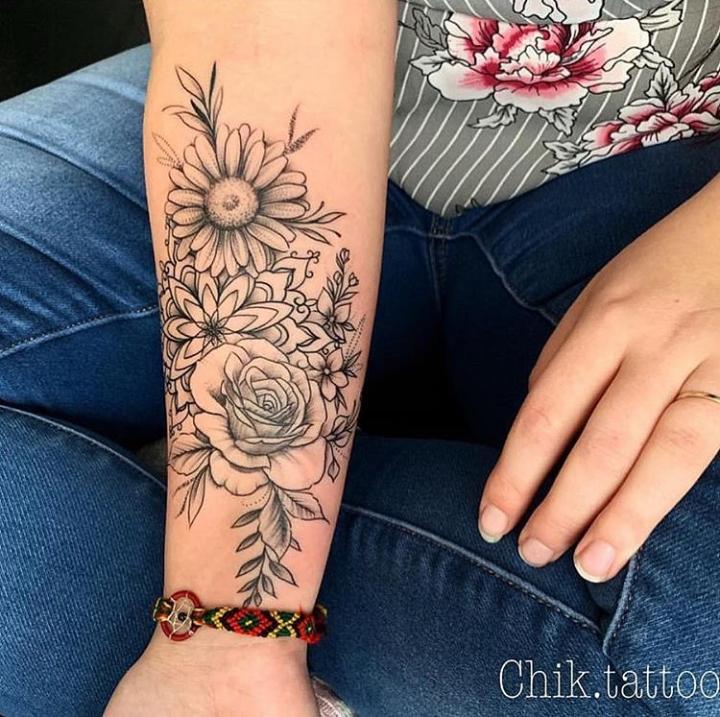 ↓ 45. Henna Tattoo
If you are looking for a temporary tattoo that would not cost you money or time, henna art is a great option for you.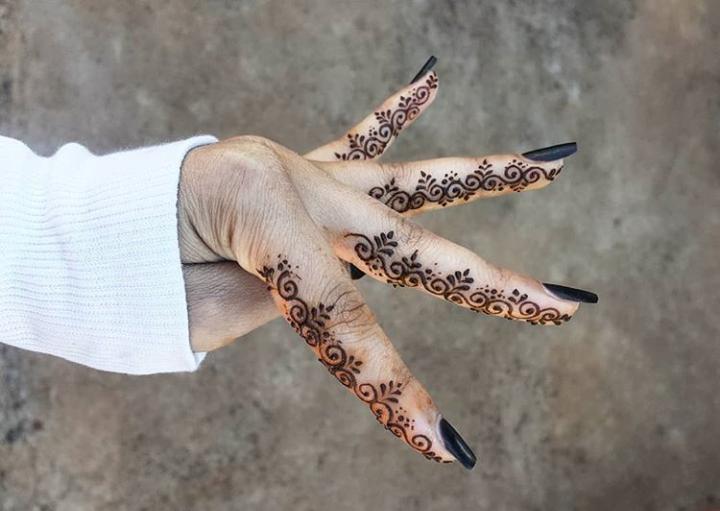 ↓ 44. Tattoo For Boys
Here is some inspiration for boys that involves a lot of patterns and lines.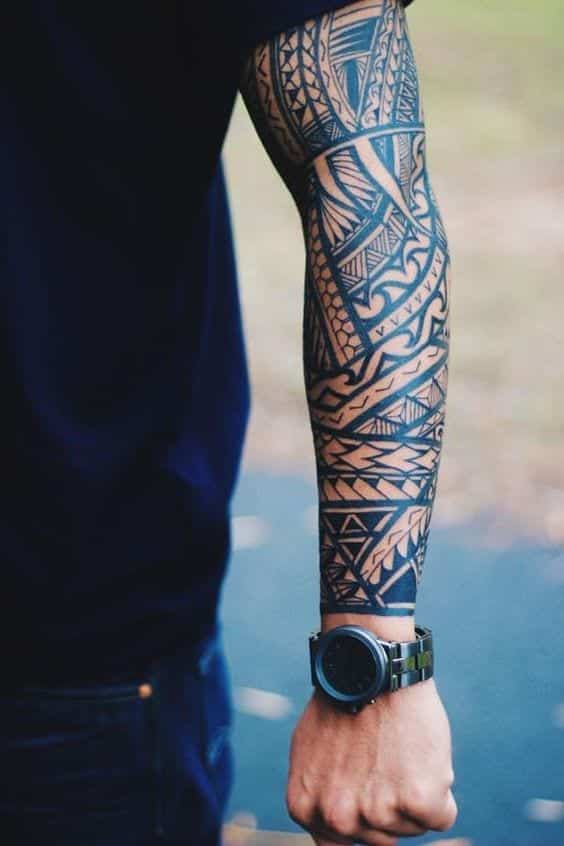 ↓ 43. Map Tattoo
How creative and unique is this design?
↓ 42. Unique Tattoo Idea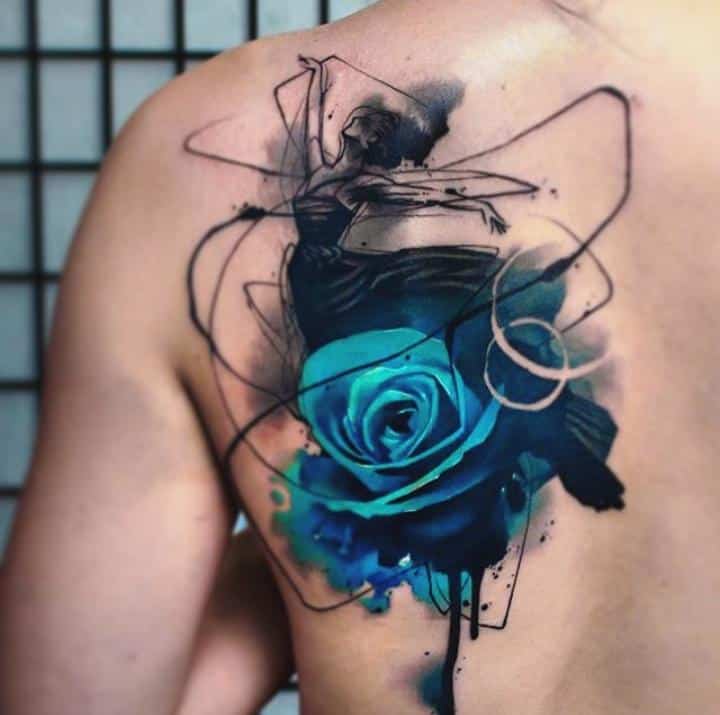 ↓ 41. French Fries
Here is a food tattoo that we absolutely adore. If you are a believer of "fries before guys", here is a little something for you.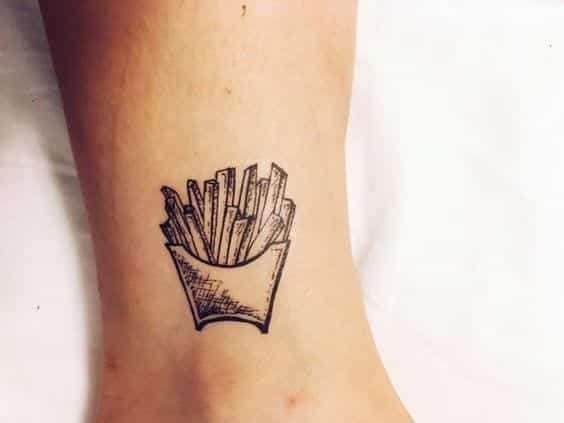 ↓ 40. Tattoo Buddies
Get inked with your favorite person with tattoos like these that match.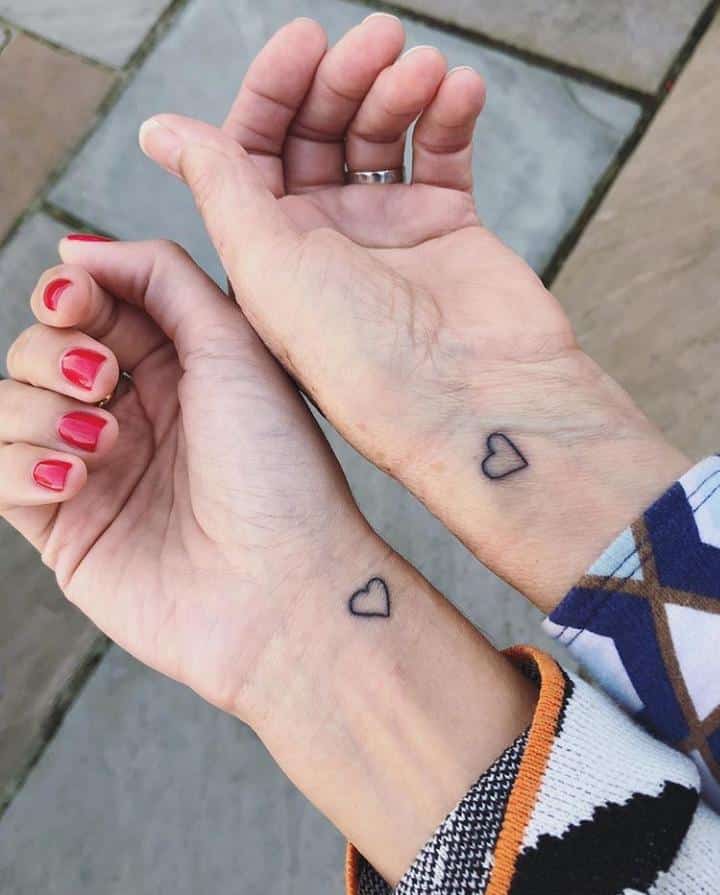 ↓ 39. Beautiful Neck Tattoo
Take a look at this breathtaking piece of art.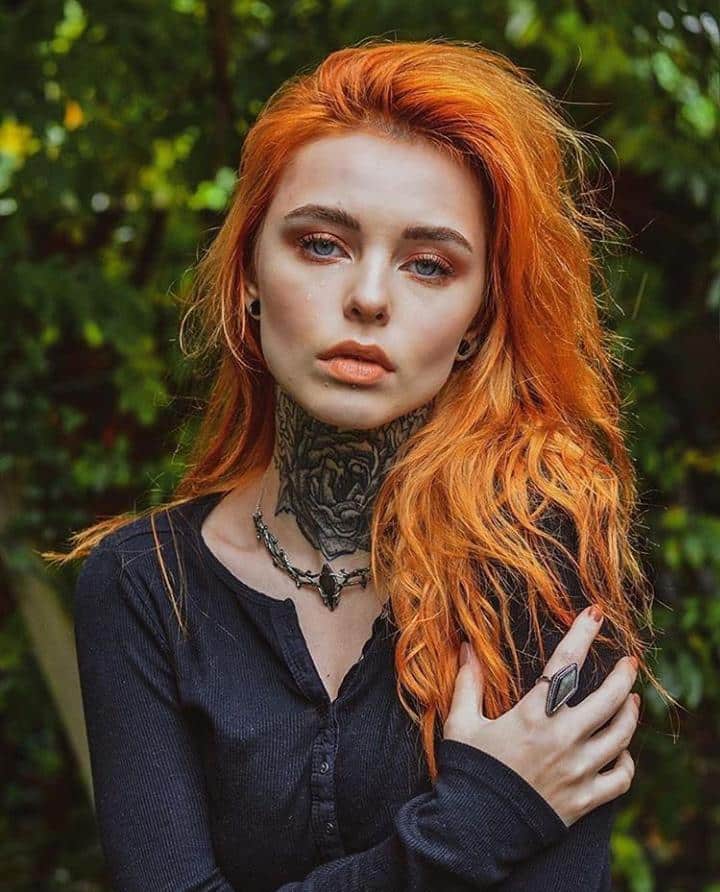 Via
↓ 38. Buddha
Find your deeper spiritual connection by getting an inking of Buddha.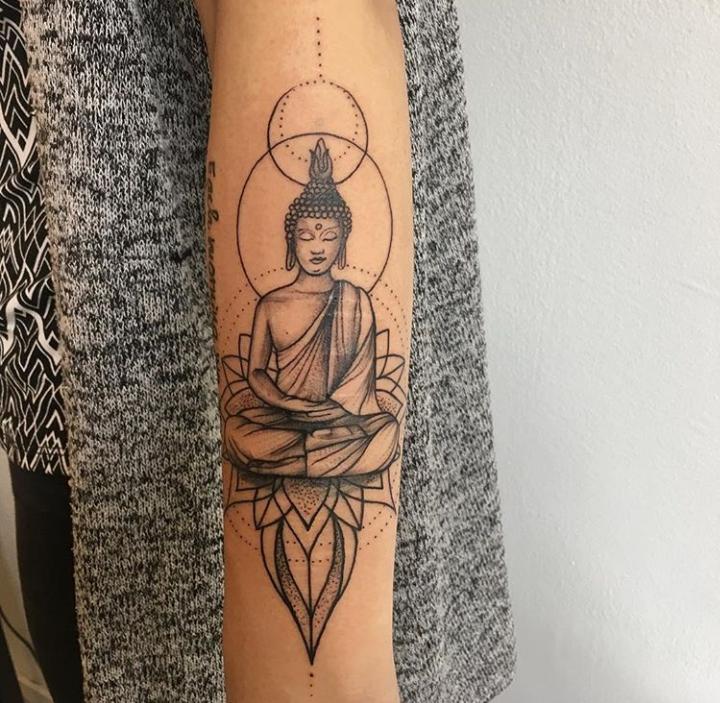 ↓ 37. Ring Tattoos
Ditch your jewels for a permanent version of rings instead.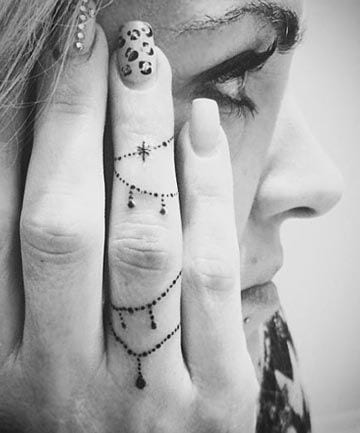 ↓ 36. Three Wise Monkeys
See no evil, hear no evil and speak no evil.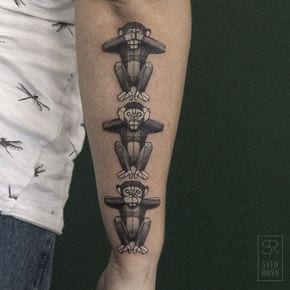 ↓ 35. Behind The Ear
How elaborate and impressive is this rose tattoo? We love all behind-the-ear tattoos and find them to be super attractive.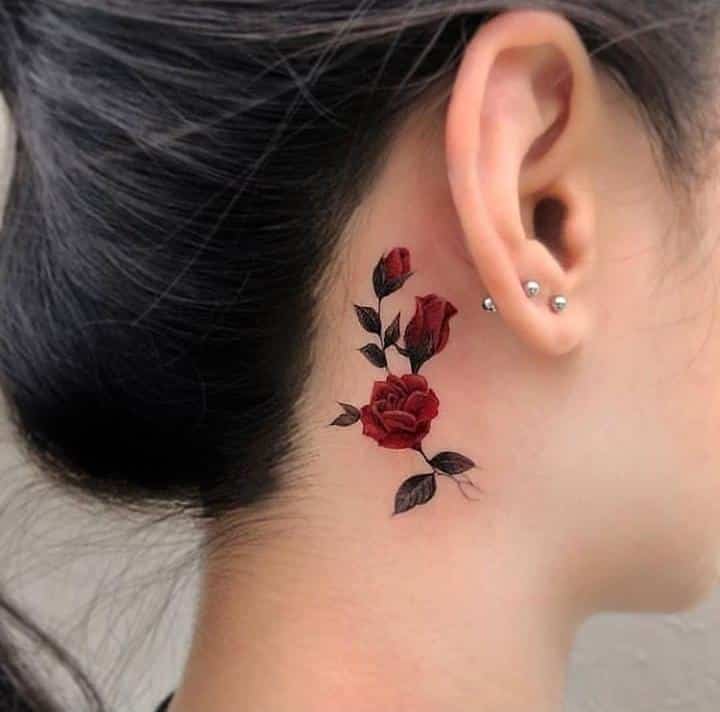 ↓ 34. Infinite Pizza
How relatable and accurate is this inking? Food tattoos have been the latest trend and are super interesting to look at.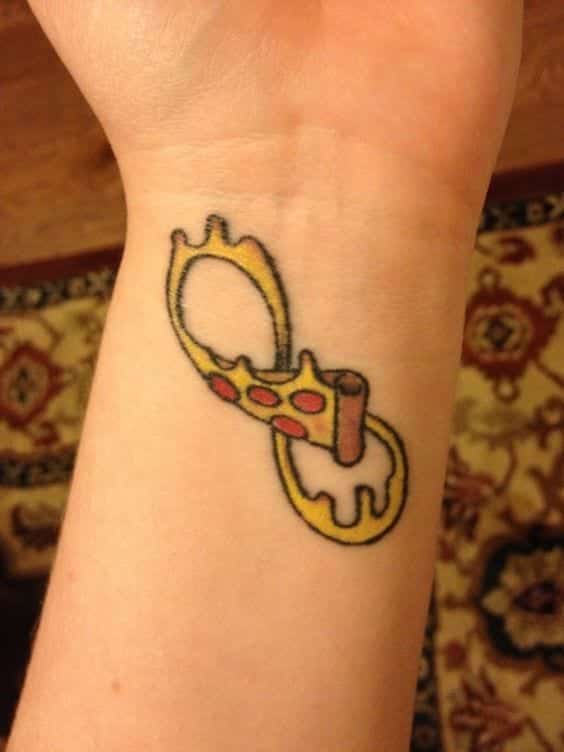 ↓ 33. Landscape
This scenic beauty has been done to perfection with the use of colors.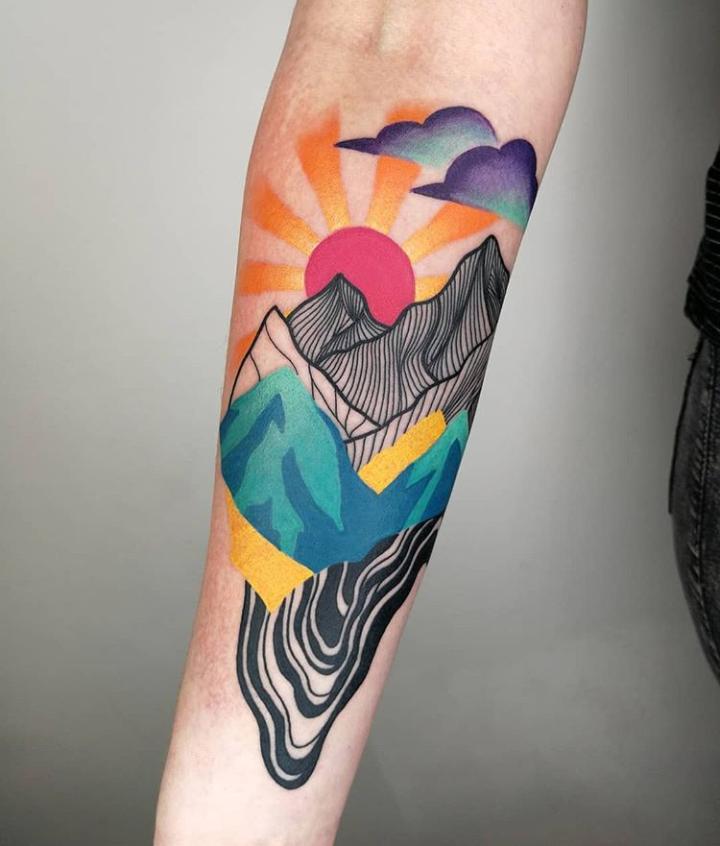 ↓ 32. Tiny Wave
May the force of nature always be with you.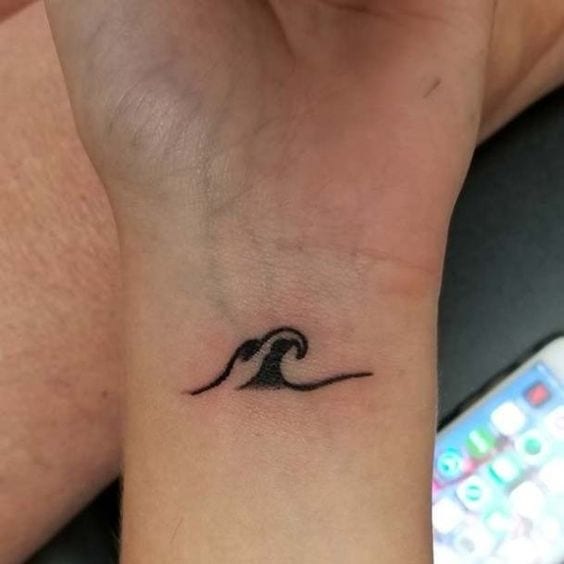 Via
↓ 31. Under The Umbrella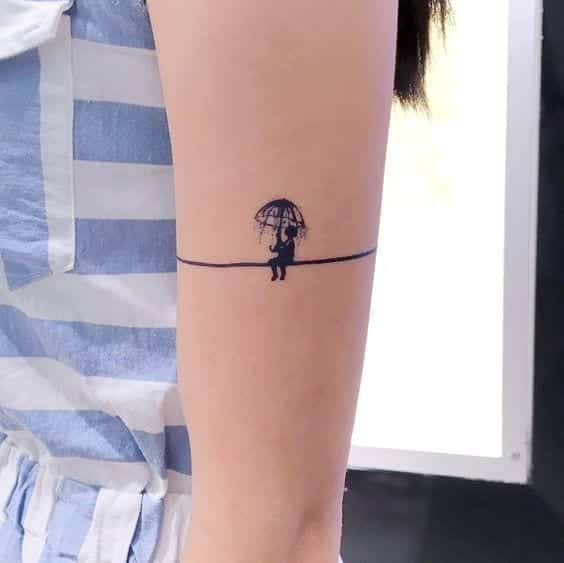 ↓ 30. Music Is Life Tattoo
If your life revolves around music, here is a tattoo you would love. Do check out these Cute Emoji Tattoos for Girls.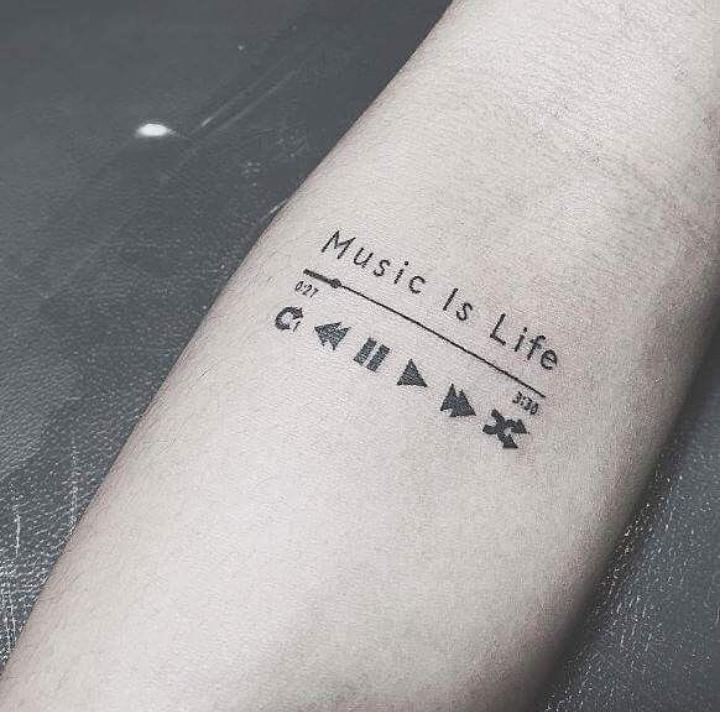 ↓ 29. Harry Potter Fan
Treat your inner bookworm with the tat of your choice.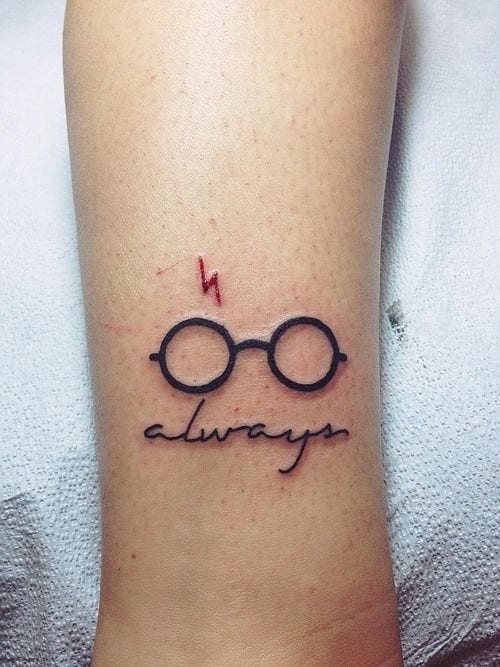 Via
↓ 28. Jesus
Austin Mcbroom's tattoo of Jesus is nothing short of perfection.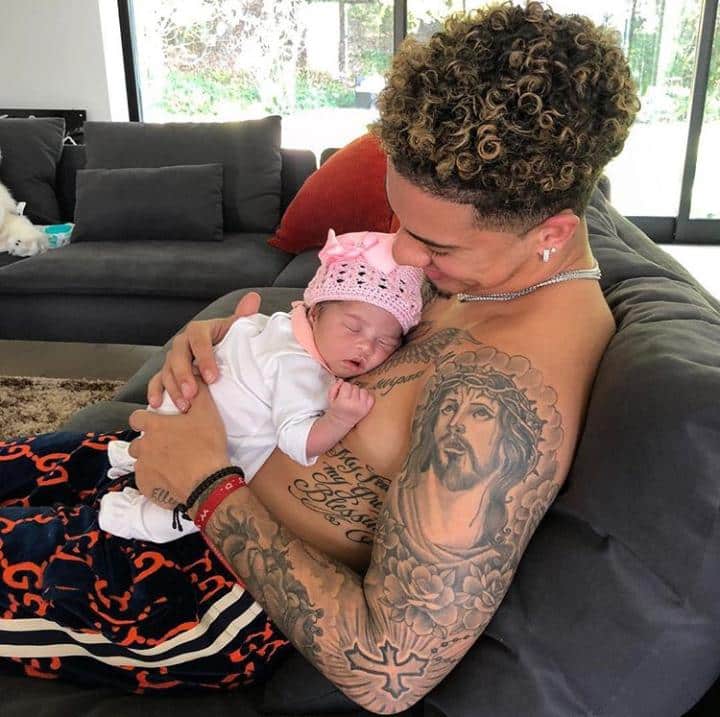 ↓ 27. Quote Tattoo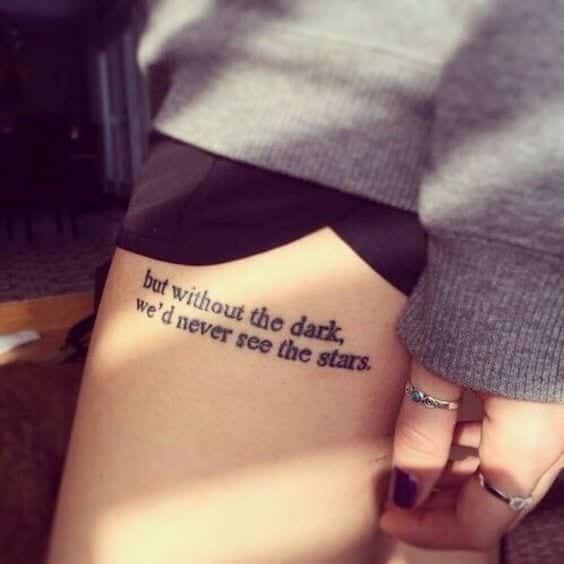 Via
↓ 26. Tattoo For Girls
Here is a small yet meaningful tattoo for all you girls out there.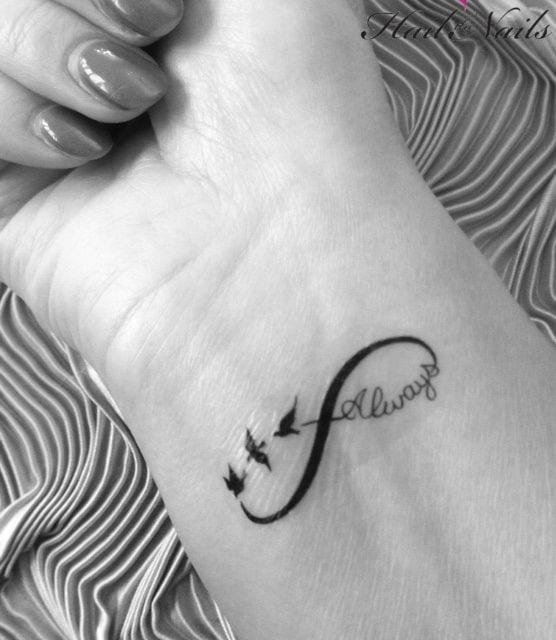 ↓ 25. Red Inking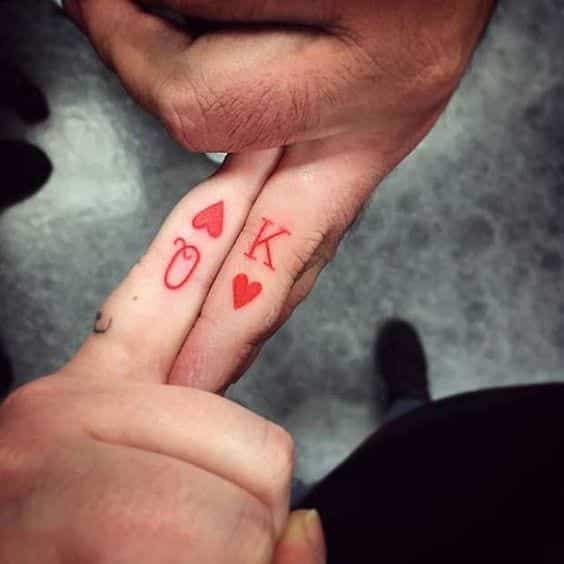 ↓ 24. Realistic Tattoo
How realistic and creative is this Morgan Freeman artwork? We cannot get over how beautifully the details have been added to this tattoo. Only a professional tattooist would be able to pull this off.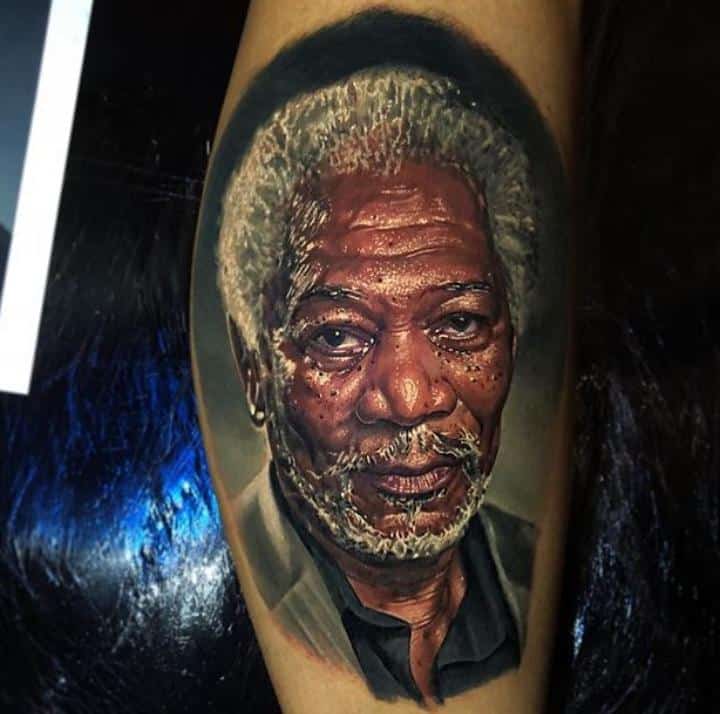 ↓ 23. Lion King
We would be surprised if there was no Lion King fan. If you love the iconic Simba and Mufasa scene, you could consider getting it done on your forearm like this.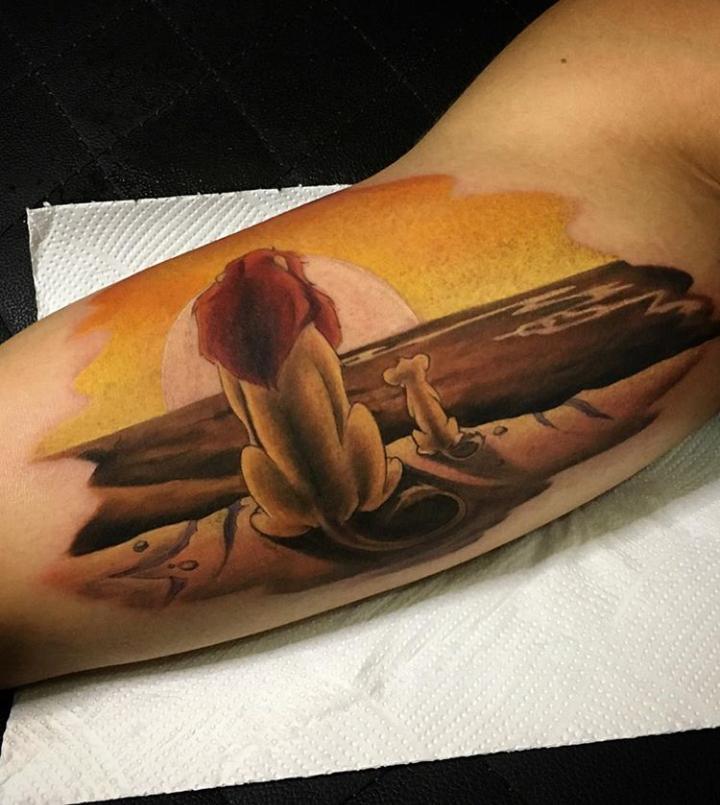 ↓ 22. Hippie
This Boho design is a personal favorite and uses a lot of colors to create an effect. We love how it includes the peace sign on the glasses.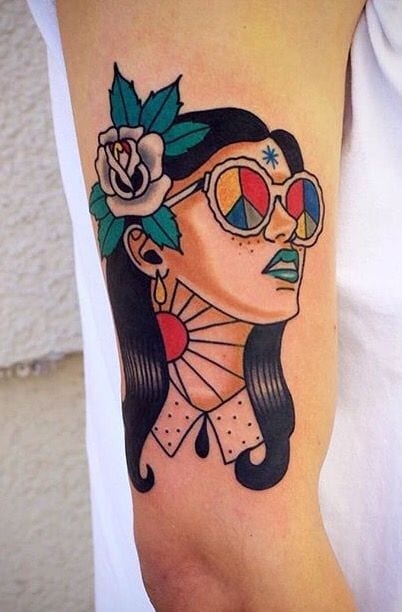 ↓ 21. Couple Tattoo
This adorable "To Infinity and Beyond" tattoo was inked on Joe Jonas and his ladylove Sophie Turner. The two are rumored to be tying the knot in Paris next year. We love how meaningful the tattoo becomes when the hands are linked.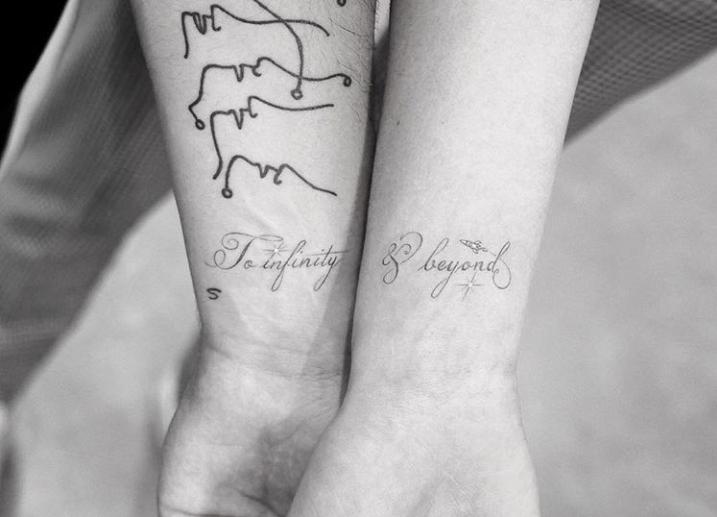 ↓ 20. Palm
Check out this temporary tattoo of what we would love telling most people around. Palm tattoos are not done as frequently but look super creative and usually remain hidden from others.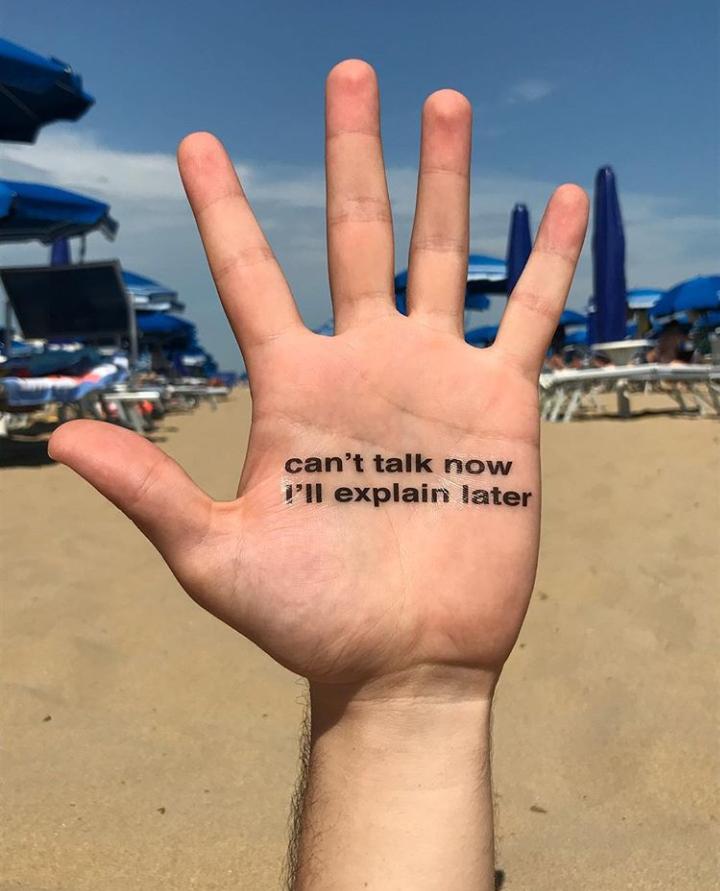 ↓ 19. Scar Cover Up
We love how this tattoo holds a personal meaning and has been thought of creatively. The stitching effect on the scar is a great way to cover it up without concealing it entirely.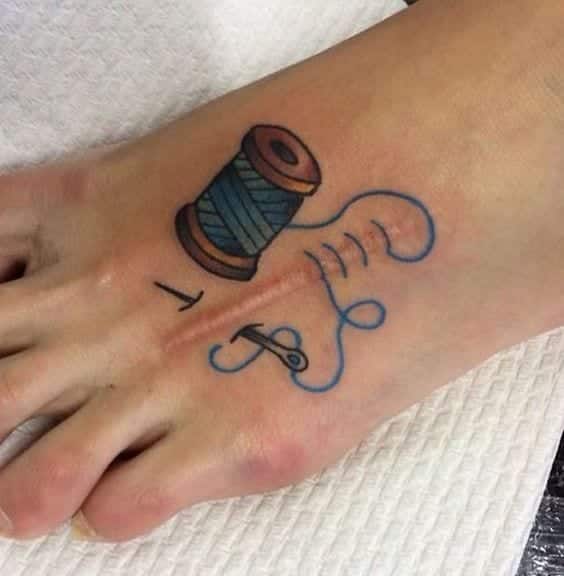 Via
↓ 18. Ear Tattoo
Check out this new way to tattooing. This simple and minimalistic design has been done on the inside of the ear and looks like a piece of jewel.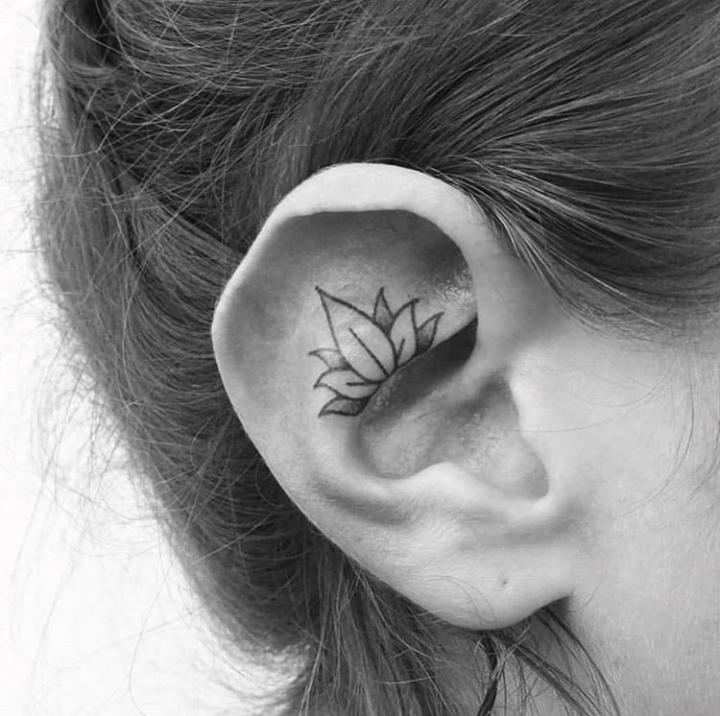 Via
↓ 17. Peace Sign
The peace sign is one of the most frequently tattooed design. Despite being cliche, we really like this modern take on it featuring colorful flowers that give a revamped look.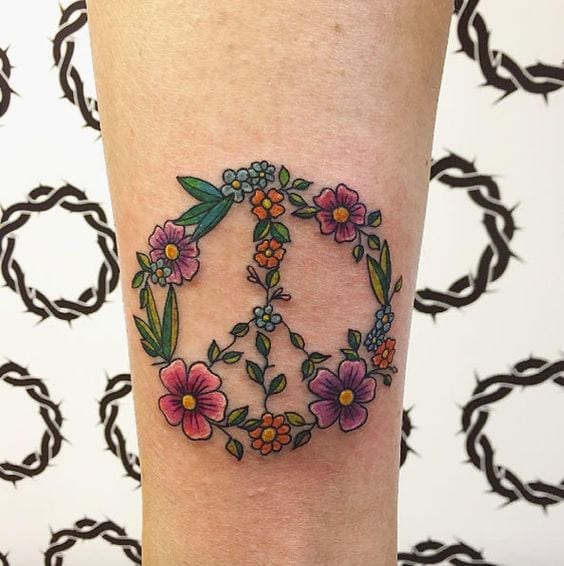 ↓ 16. Paw Print
If you would like to pay a tribute to your much-loved pet, here is one way to do it.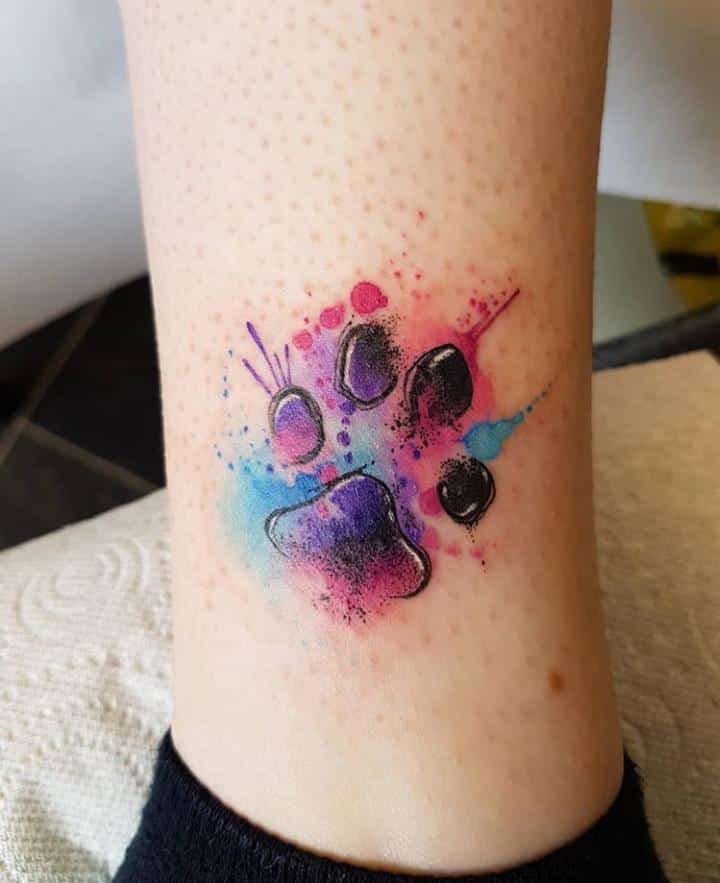 ↓ 15. Banksy's Artwork
Banksy, the artist in the hiding, recently rose to fame with his artwork that shredded itself at an auction. We love this interpretation of it that has been divided on to two legs giving it a shredded look.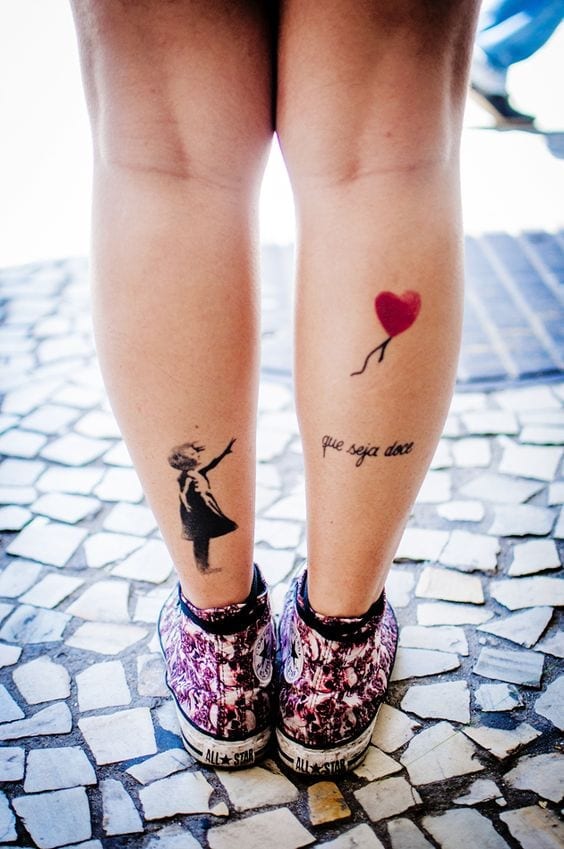 ↓ 14. Anchor
The anchor was traditionally tattooed by US Marines, however, it holds a different meaning for others. It represents hope, steadfastness and can also mean stability.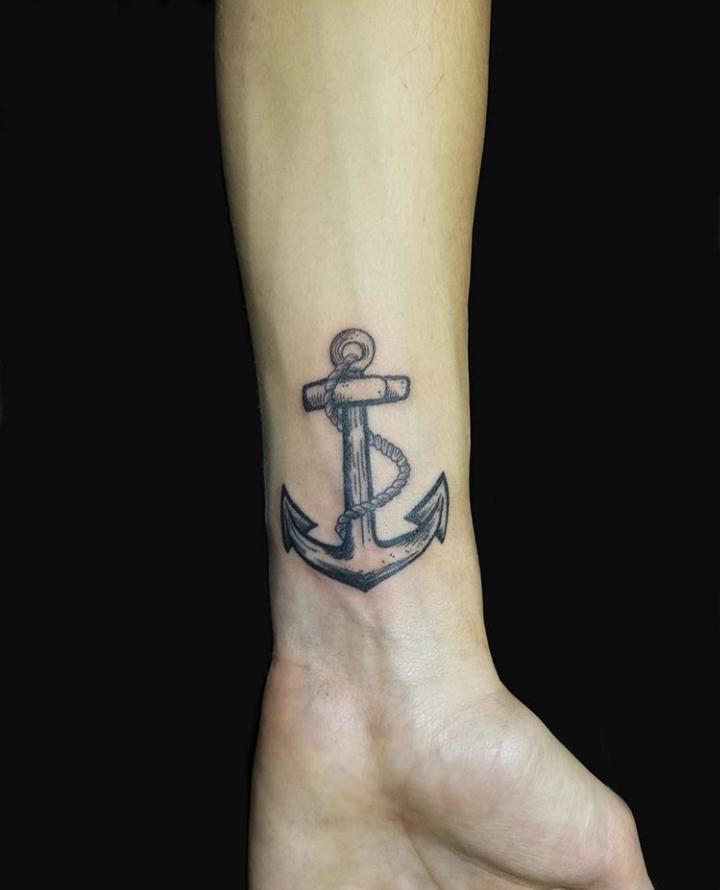 ↓ 13. Vincent Van Gogh Painting
Vincent van Gogh's painting, A Starry Night, has been of the most famous artworks. Its actual auction price is over 80 million dollars with an estimated value being 100 million dollars. While the authentic piece of art is beyond our affordability, we could go with this version of it.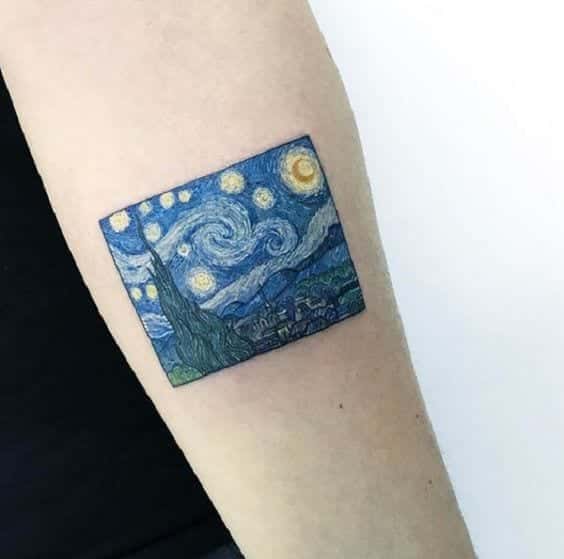 ↓ 12. Elephant
We love how sweet and simple this tattoo is of an elephant holding a balloon. Here are Heavy Metal Tattoos & 27 Most Bad-ass Tattoos Designs Ever.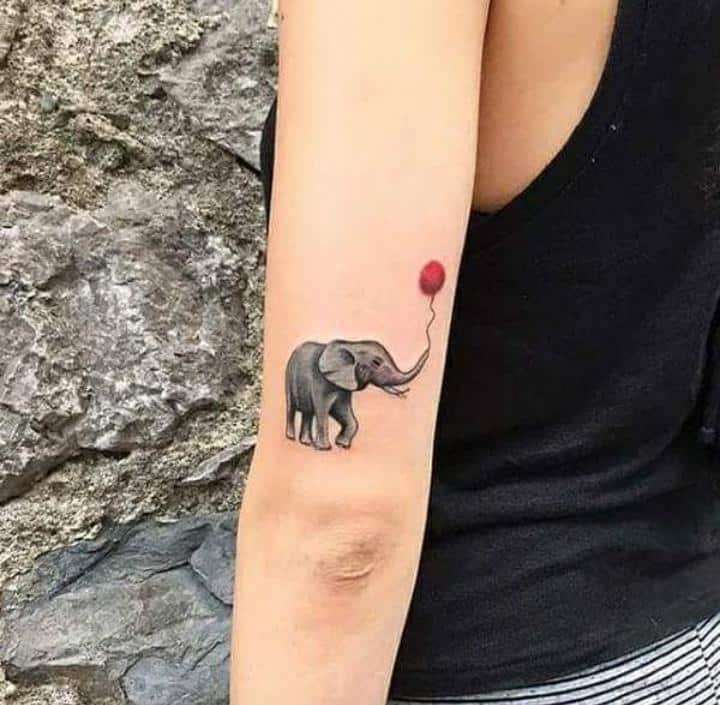 ↓ 11. Celebrity Face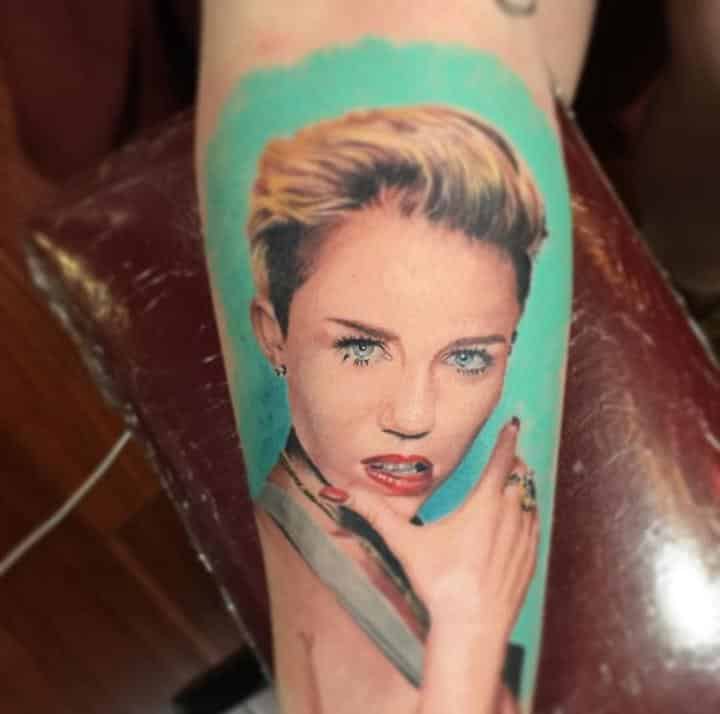 ↓ 10. Christmas Lights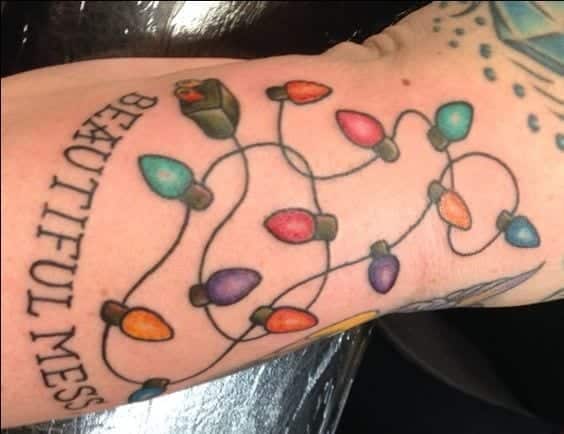 Via
↓ 9. Life Motto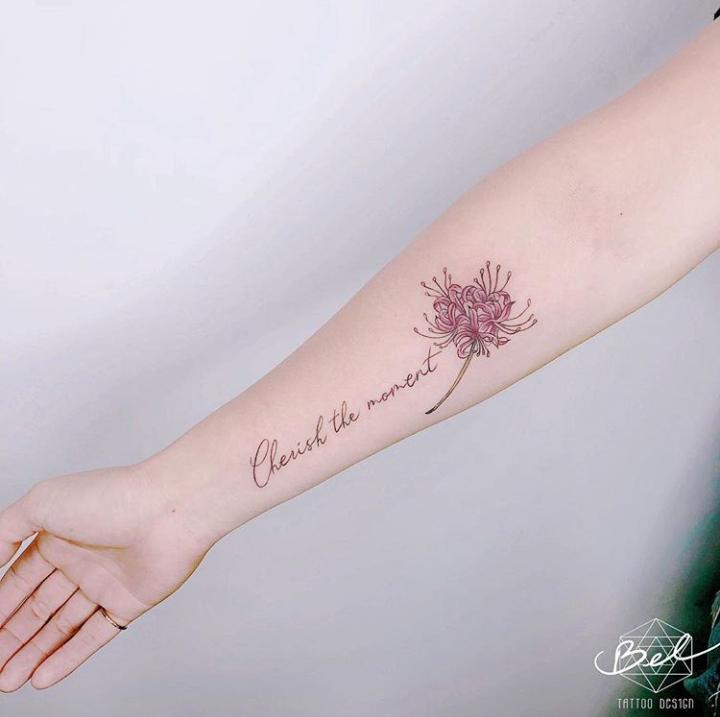 ↓ 8. Footprint Tattoo
Here is a tattoo inscription containing all the details of a baby, taking up the shape of a footprint.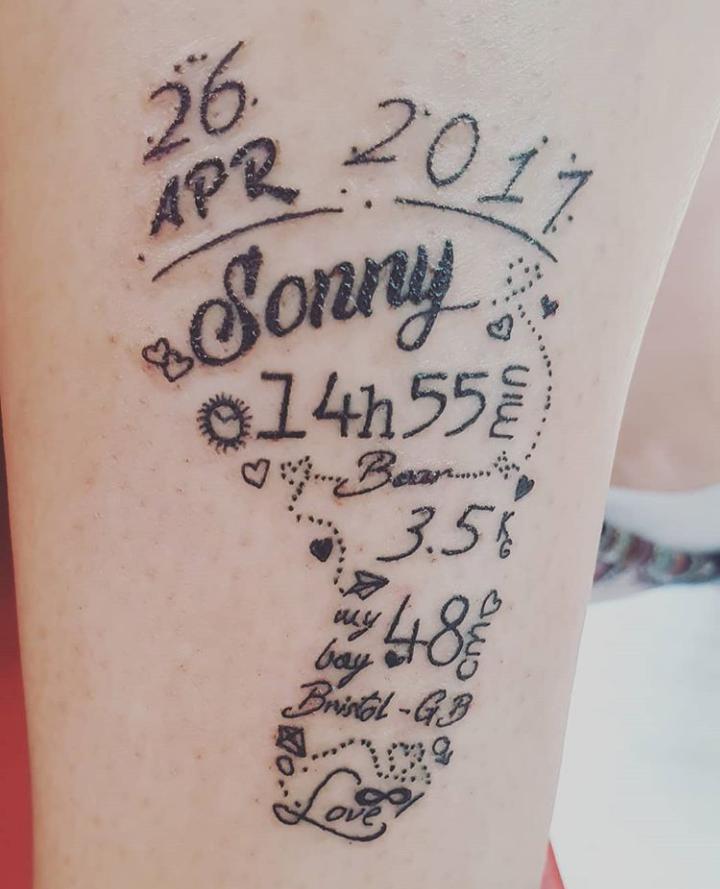 ↓ 7. Fancy Art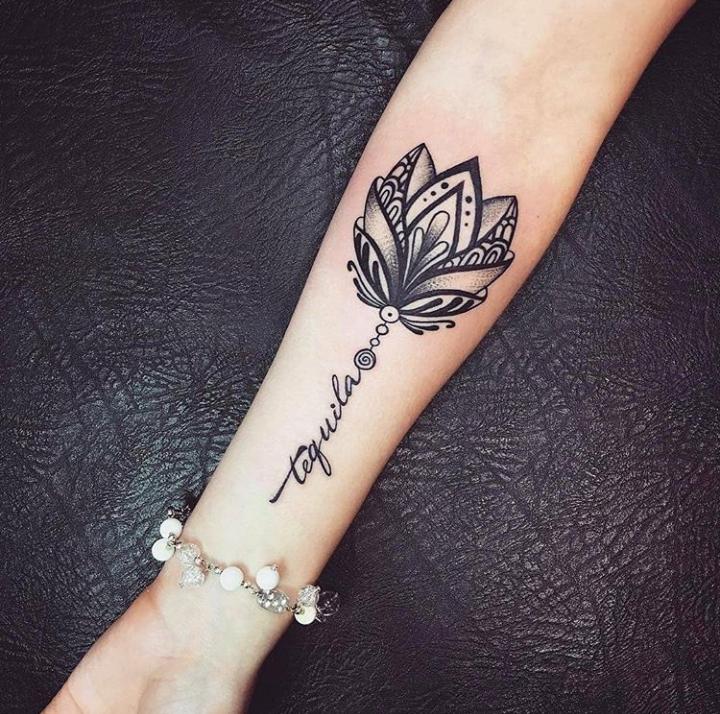 ↓ 6. Tattoo With Meaning
There is so much meaning that this tattoo holds. It signifies togetherness, holding on and also one-sided love.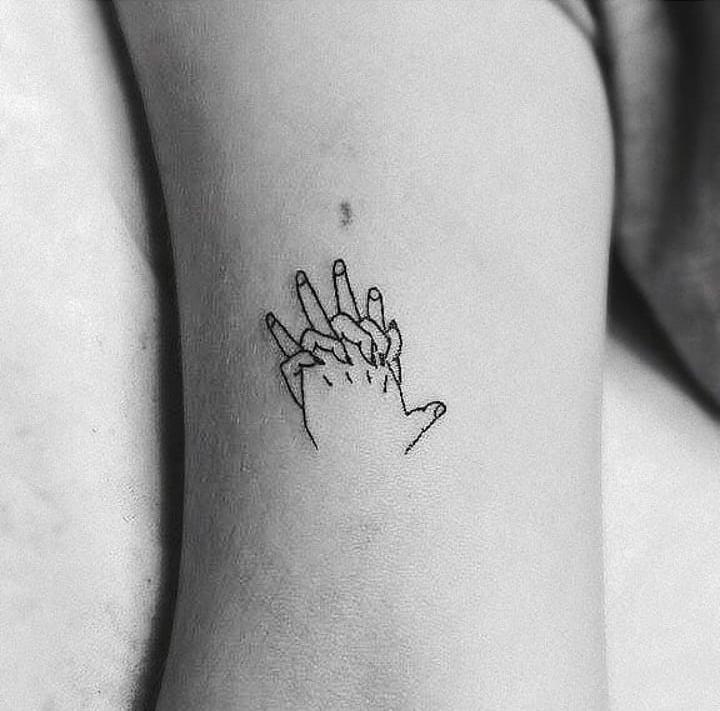 ↓ 5. Sword
Sword can hold different meanings for different people. Some may be obsessed with The Vikings, Alchemists believe it to be a symbol of achieving purity while it holds religious significance to the Sikh community. Most people get the sword tattooed as a symbol of strength after overcoming hardships in life.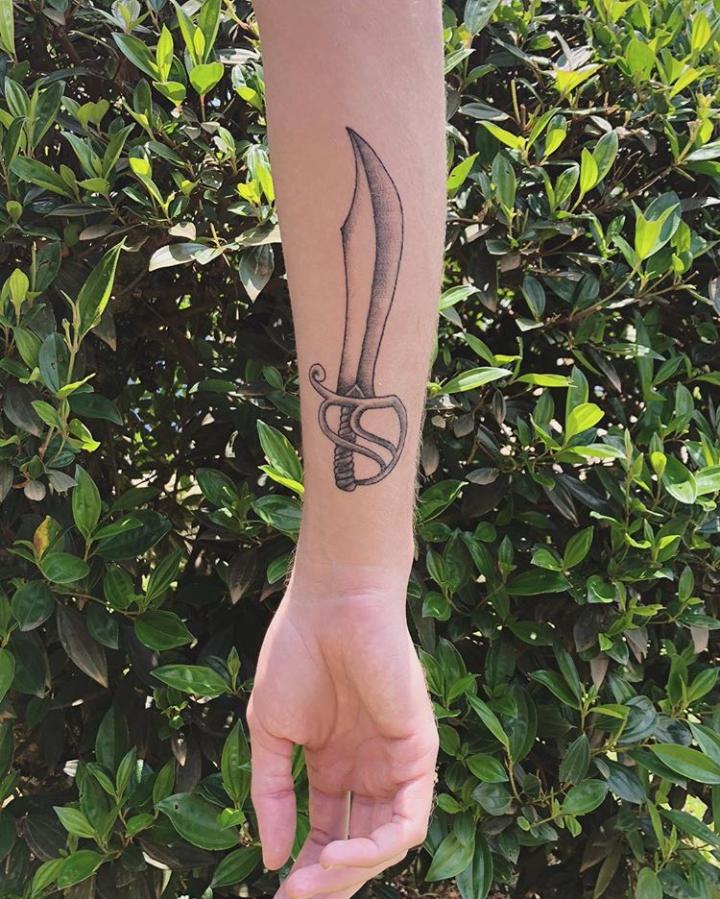 ↓ 4. Number Tattoo
Number tattoos are known to be one of the most common inkings. These can include birth dates and years, wedding date, lucky numbers or any other number that may hold significance to the person.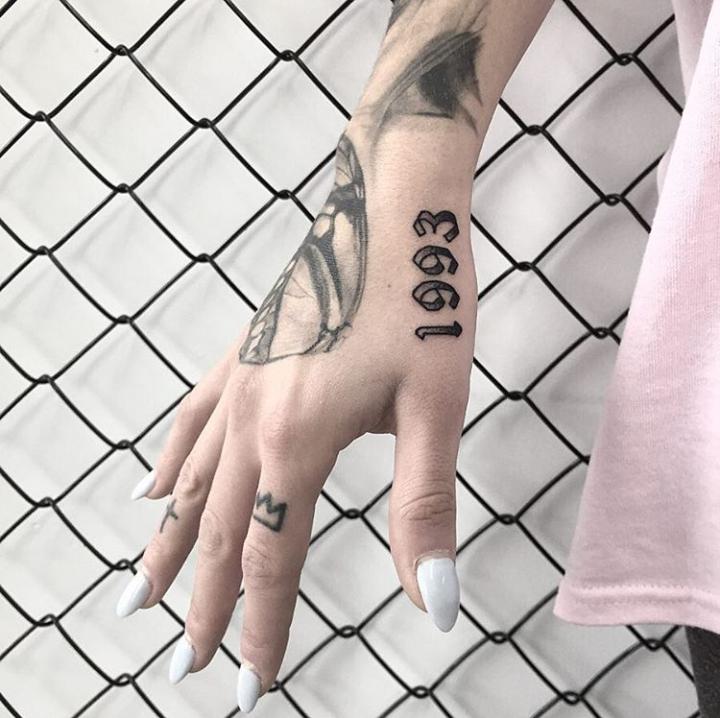 ↓ 3. Joker Theme
We are blown by the details on this tattoo and the use of color on it. This Joker theme tattoo has been made to cover the lower leg and has a number of elements going on. We cannot help but admire the preciseness of the hand and the wrinkles drawn here. We find this to be one of the best Joker tattoos ever.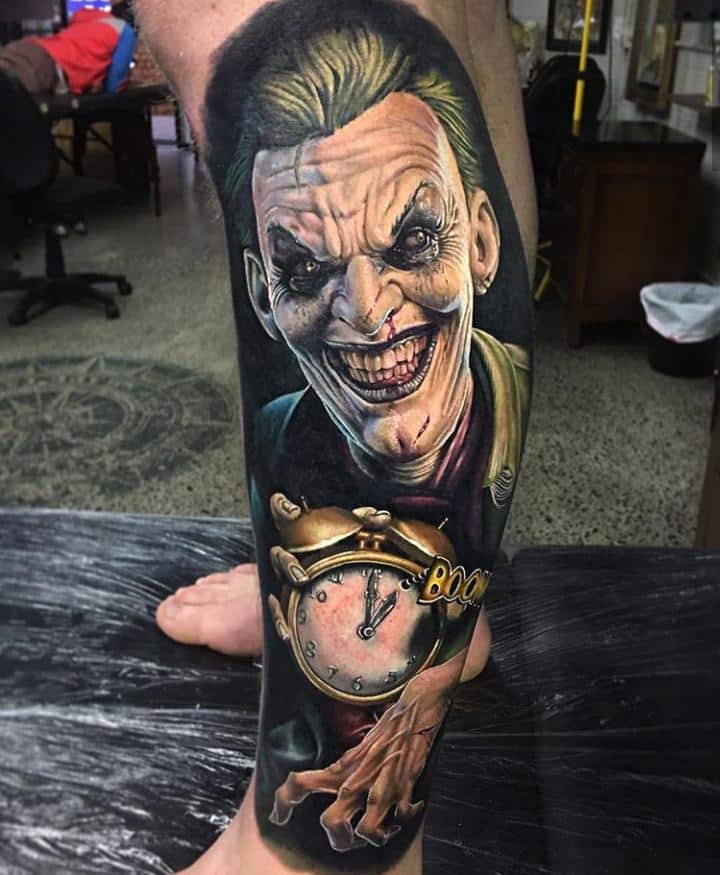 ↓ 2. Yin and Yang Tattoo
The Yin and Yang symbolize how two contrary forces live together. This is a contemporary take on the Chinese symbol which holds the same meaning but has been designed to look artistic by using flowers and colors.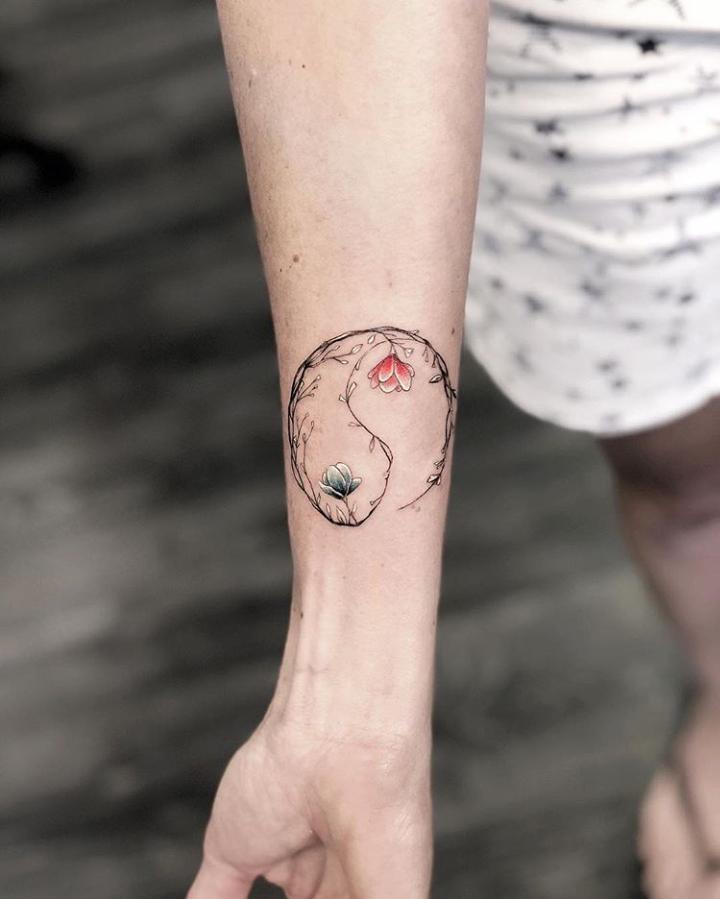 ↓ 1. Finger Tattoo
Look at how perfectly this tattoo has been placed to suit its meaning as well. The tattoo reads "What goes around comes around." It is definitely a statement to live by and getting it inked is a way to be reminded by it every day.