Owl tattoo meaning: Tattoos are popular nowadays, and almost everyone has a few. Every tattoo has a meaning behind it; some people get tattoos just for fashion, but most people get such tattoos for the meaning behind the tattoo.
You can get a tattoo for a variety of purposes. You can get a tattoo with a specific quote on it, a tattoo for your loved ones, or a tattoo to remind you of someone or something special. Animal or bird tattoos are the most popular these days, and people adore them a lot and get them.

Owl tattoos are in trend, just like other tattoos, and people love these tattoos. Owl tattoos are more than just a design; they have a variety of meanings. An owl is a bird with a lot of history connected to it. The owl is known as the bird of darkness because he can see in the dark what no one else can.
Owls are said to be both the smartest and the most foolish of all birds. A tattoo of an owl represents wisdom, birth, mystery, and magic.
Which Owl Tattoo Has The Best Meaning?
An owl tattoo is one of the best tattoos with meaning. Every man and woman can get an owl tattoo anywhere on their body for any reason with meanings. An owl tattoo looks great on the wrists, shoulders, neck, and ankles. In short, it looks great everywhere on the body.
So you may get it anywhere you like. This article will teach you the various meanings behind an owl tattoo and guide you to some great ideas for getting an owl tattoo. However, before getting into an owl tattoo meaning and ideas, here are some tips and tricks for getting an owl tattoo.
Before planning or getting a tattoo, we should consider certain safety precautions and a few tips and tricks regarding an owl tattoo.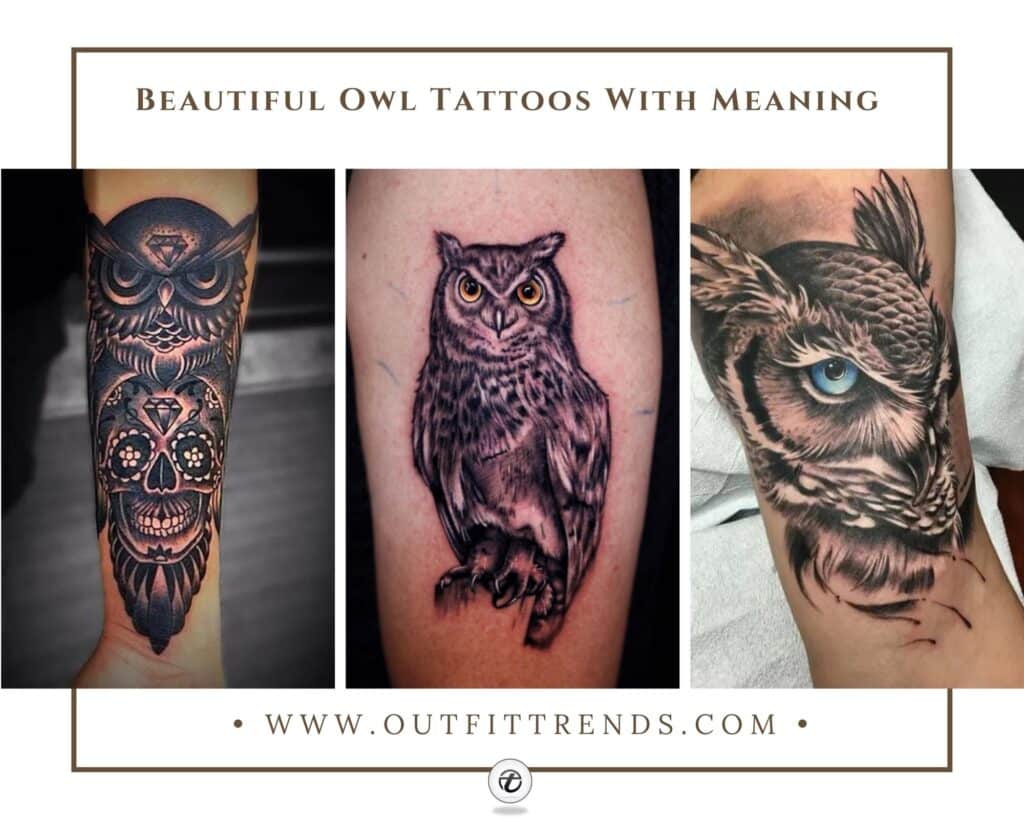 Tips And Tricks For Getting An Owl Tattoo
If you're thinking about getting an owl tattoo, learn about the symbolism of an owl tattoo first.
To make your owl tattoo more attractive, combine it with different animals or flowers.
Keep in mind that a tattoo will be with you for the rest of your life. So, before getting a tattoo, mentally prepare yourself.
The only way to erase a permanent tattoo is using laser, which is both painful and expensive.
Always get your tattoo done by a certified artist since any mistakes might harm your skin.
If you're having an owl tattoo for the first time, choose a smaller one because larger ones might be more painful.
If you have sensitive skin, avoid getting a tattoo.
Follow all of your artist's safety instructions after getting a tattoo.
In the case of extreme pain or bleeding, contact the help of your specialist or artist.
↓ 20 – Owl Tattoos in American Culture
In many cultures, the owl has different meanings and importance. The owl is a symbol of wisdom and knowledge in American culture. It is also said to be a sign of protection, and people in America used to make owls tattoo on their bodies to be protected from danger and to protect their tribes as well.
In American culture, hearing an owl cry or scream is seen as a warning sign. Owls are also associated with people who have magical powers.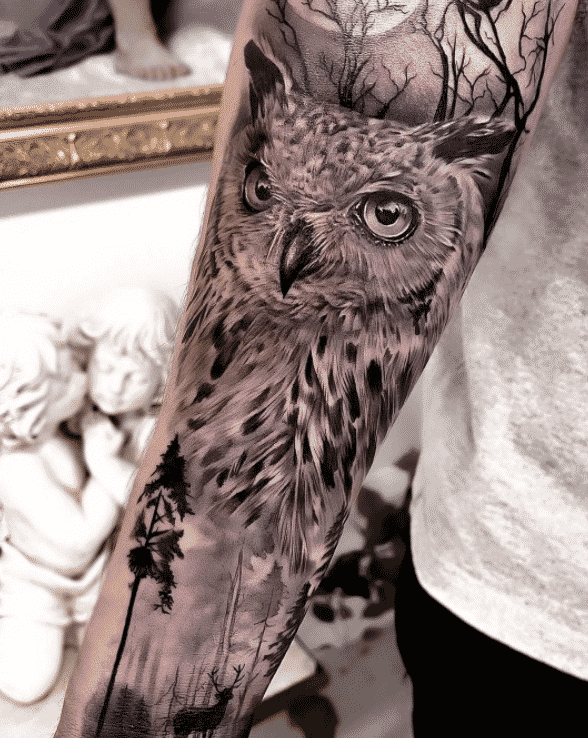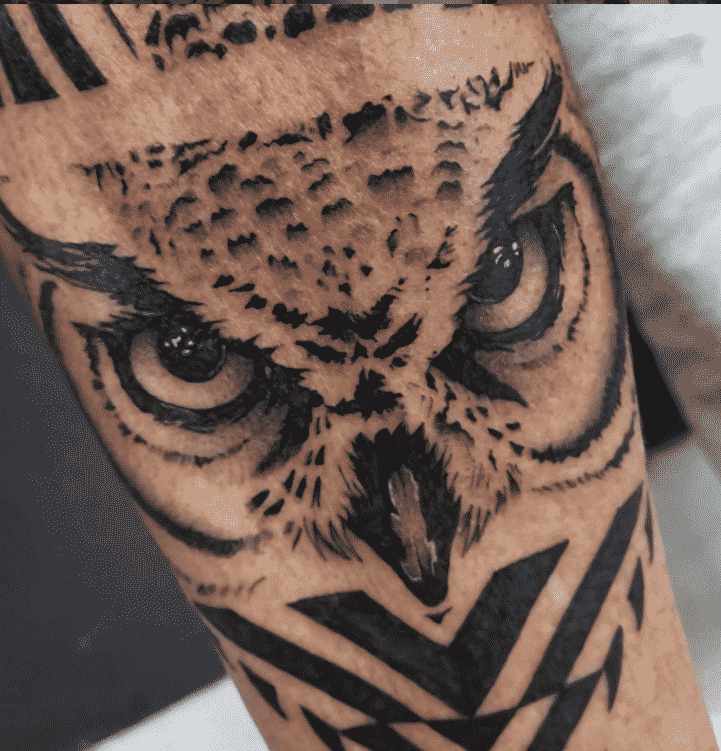 ↓ 19 – Owl Tattoos In Egypt
The owl has some value in Egyptian culture, just as it has in American culture. In Egyptian culture, Owls are considered a negative sign. They link owls with death and the afterlife.
They thought that once a person has died, an owl would guide and protect him in the afterlife.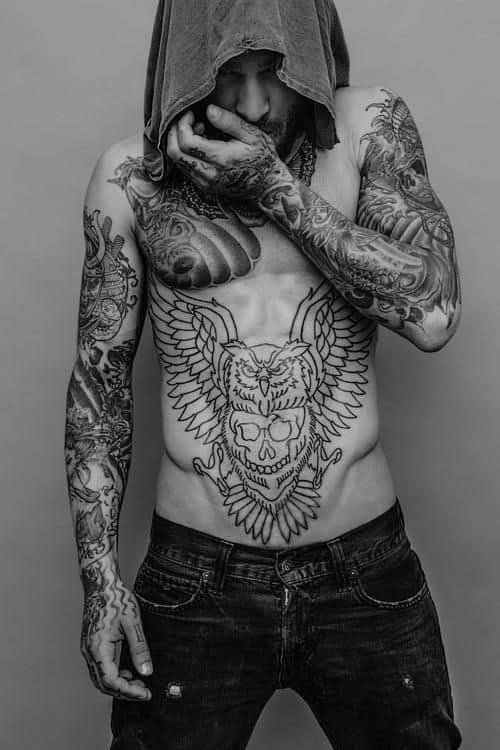 ↓ 18 – Meaning Of An Owl Tattoo In Japanese Culture
Some cultures see owls as a bad sign, while others regard them as a good sign. Owls are considered a positive symbol in Japan and, the Japanese take it as their lucky charm.
They also take owls to be a symbol of protection. Owl jewellery and tattoos are popular in Japanese culture; they wear owl bird jewellery and tattoos to be protected and for their good luck; they believe that wearing such tattoos and jewellery would bring them luck and protection.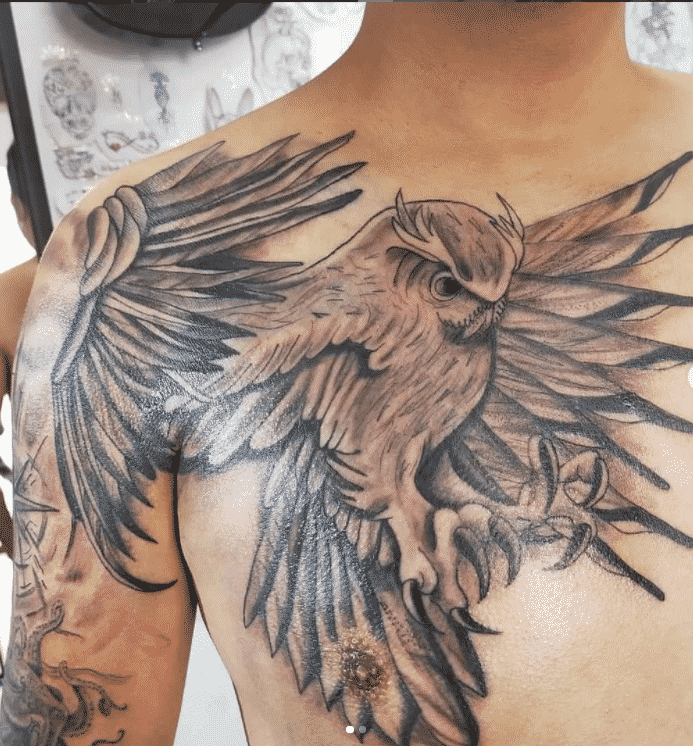 ↓ 17 – Owl Tattoo Meaning in Greece And Rome
Owls are considered a positive sign in Greece and Rome, just as they are in Japanese culture. They think that placing a dead Owl at your door will protect you from evil. They also believe that if you move around the owl, sitting on a tree, he will move his neck in your way till he breaks it.
The people of Rome believe that witnessing an owl during the day is a good sign because owls usually come at night time. An owl tattoo is a lucky sign among Rome people, and almost everyone there has one on their body.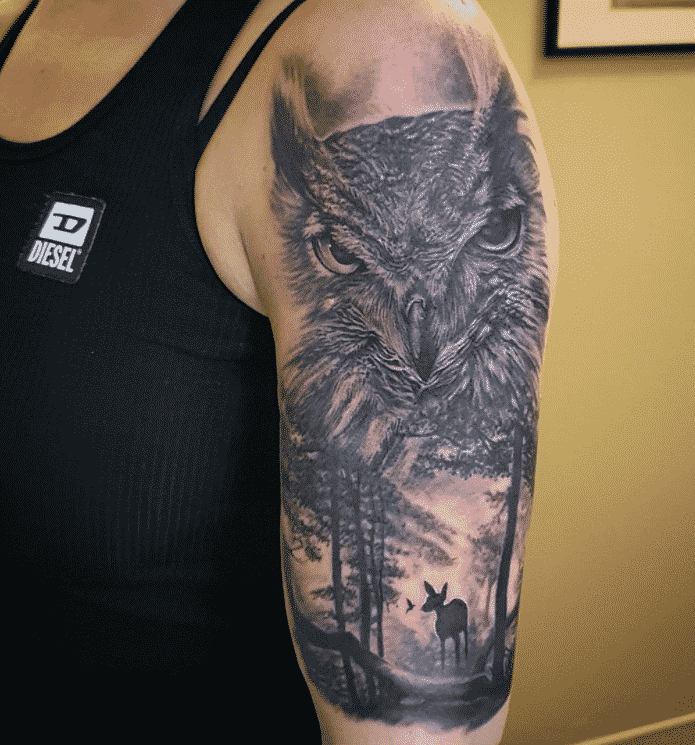 ↓ 16 – Drakes Owl Tattoo Meaning
Celebrities are also known for their owl tattoos. Drake, a well-known Toronto rapper, has several tattoos inked on his body, including a large owl tattoo on his chest.
He just got the tattoo, and it's the largest one on his body. On the back of his right shoulder, he has another owl tattoo. This tattoo, according to Drake, represents his love and passion for music.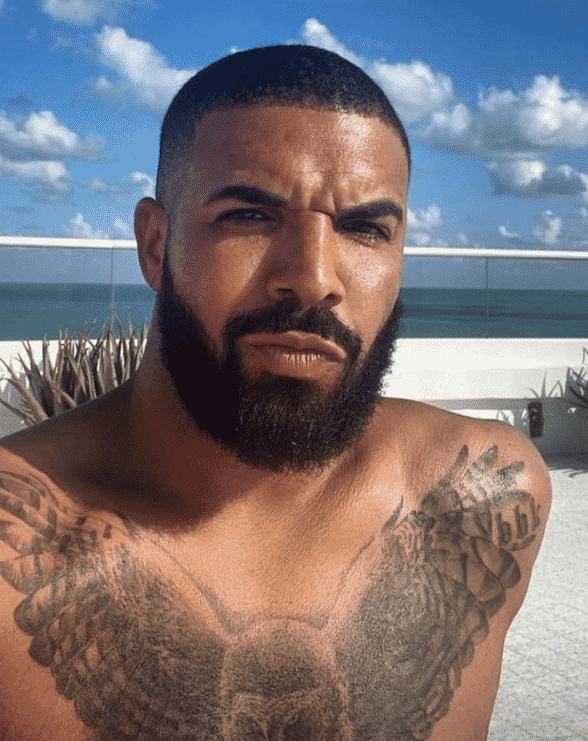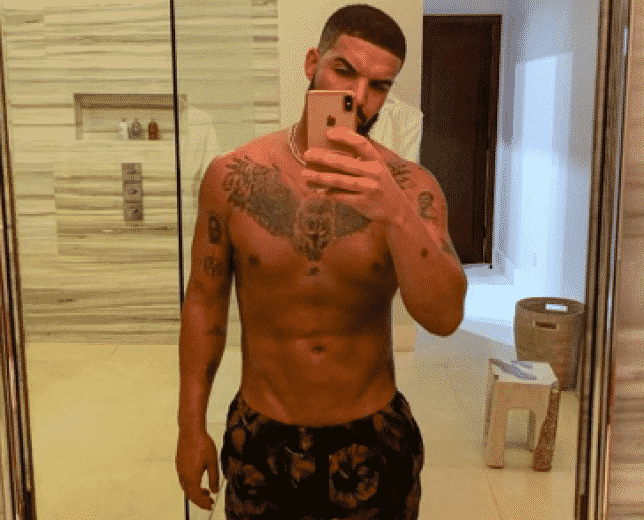 ↓ 15 – Justin Bieber's Owl Tattoo Meaning
Justin Bieber, a well-known Canadian singer, and everyone's fave, has several tattoos on his body. On his forearm, he has a large black and white owl tattoo. That tattoo, he claims, represents wisdom.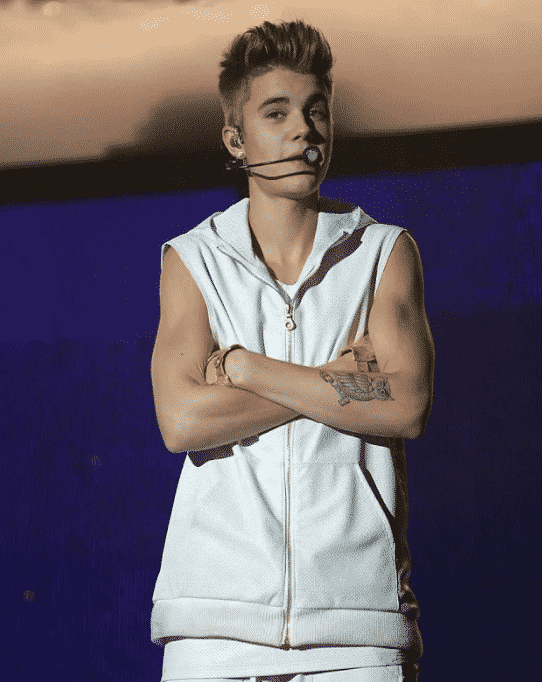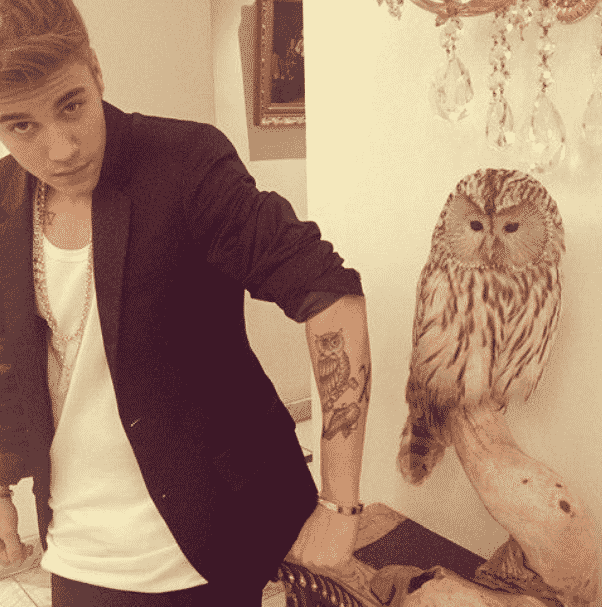 ↓ 14 – Snowy Owl Tattoo Meaning
Snowy white owls are the most elegant of all. The most popular and beautiful tattoo is the snowy owl, which appears even more beautiful when combined with trees and mountains. Such tattoo patterns are associated with motherhood and fatherhood in American culture.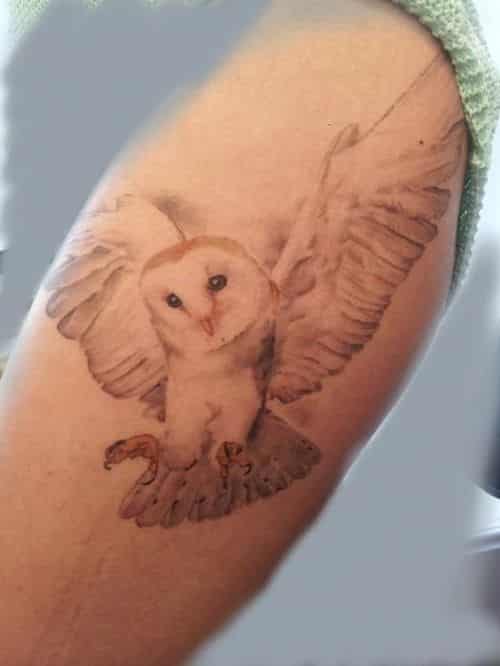 ↓ 13 – Owl Tattoo Representing Darkness And Wisdom
Some people get owl tattoos because they adore owls, while others have them because they know the bird's real meaning. The owl is considered the wisest of all the birds. People get owl tattoos not just because they like the bird but also because they understand the symbolism of darkness and knowledge.
An owl's heart claims to be the truest form of wisdom as it is the only animal or bird that can see in the dark and even humans cannot see in the dark. That is why an owl's heat is true wisdom: he can see things that no one else can.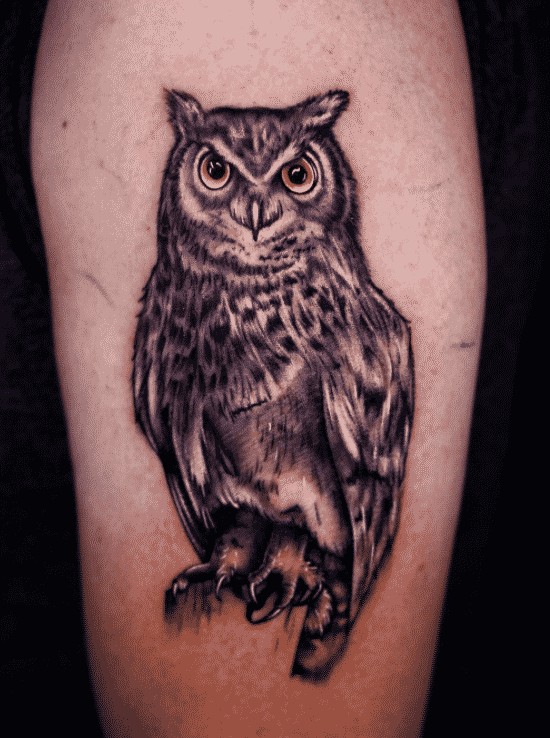 ↓ 12 – Mysterious Owl Tattoo
Because it is the bird of night, the owl is known to be a mysterious creature. He works in the dark and sees in the dark. He is different from any other bird. The only bird associated with the moon is the owl. People who have an interest in such things get these tattoos to show their personality related to owls.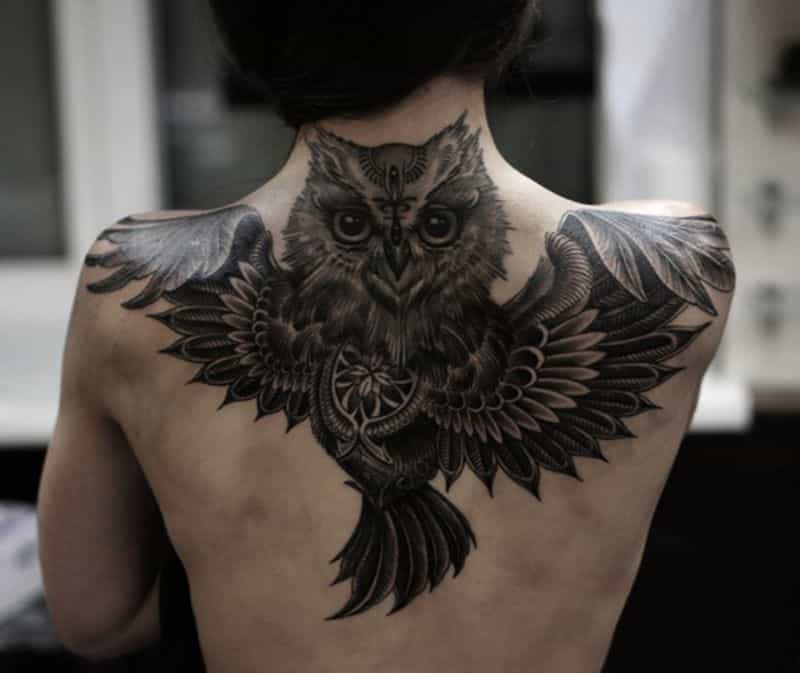 ↓ 11 – Baby Owl Tattoo Meaning
There are several additional reasons to get an owl tattoo besides wisdom, mystery, and darkness. Baby owl tattoos are the most beautiful and adorable tattoos that a woman or a man may get. Behind the baby owl tattoo, there is a backstory.
People get these tattoos to show their love for their children, and they often add their child's name with the owl tattoo to make it more appealing and make their children happy. Butterfly Tattoos are also greatly enjoyed by people.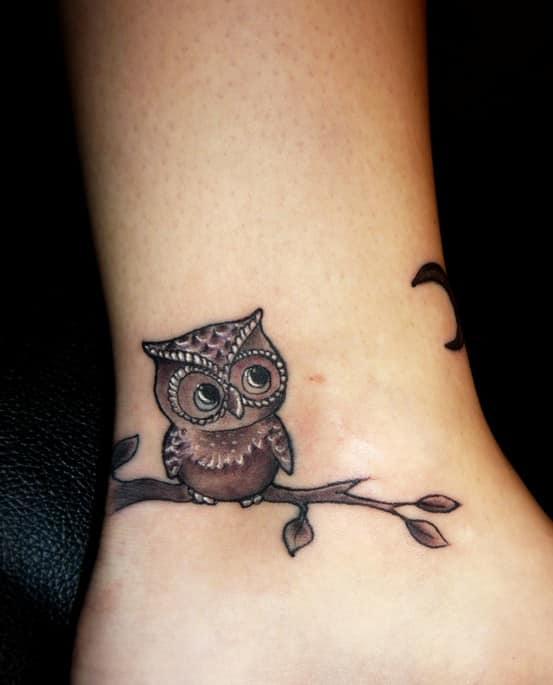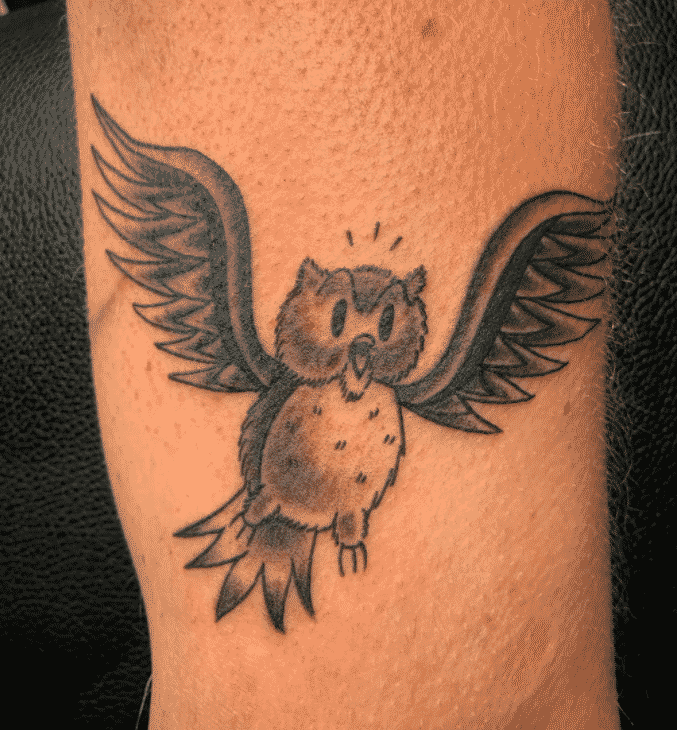 ↓ 10 – Tribal Owl Tattoo Design
Tribal designs have been popular for a long time, and people like these tattoos. You may even have a tribal tattoo mixed with an owl bird. The owl is said to be a bad omen. People often get owl tattoos combined with tribal designs.
When an owl bird and a tribal pattern are in one tattoo, it represents death and the afterlife. People get owl tattoos with tribal designs as a kind of protection for them.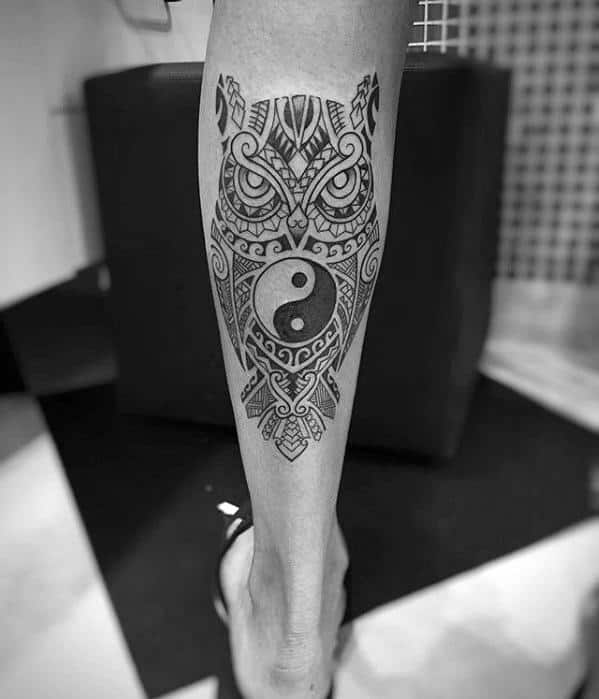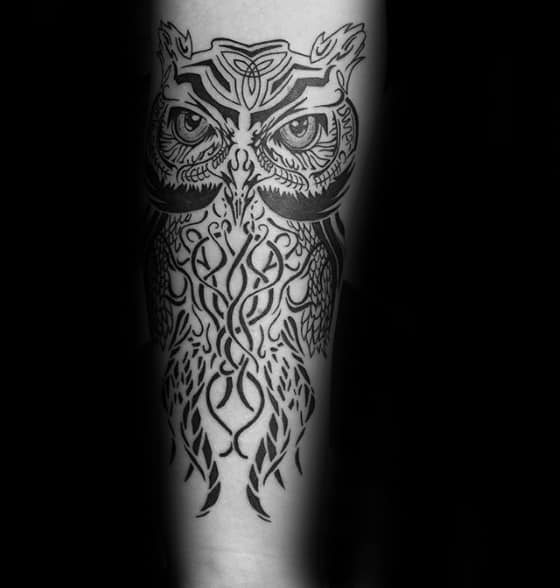 ↓ 9 – Celtic Owl Designs Tattoo
According to Celtic myths, the owl protects the souls of the dead. People who get such tattoos show their respect and appreciation for this bird. You may have owl tattoos in colour or black and white, depending on your preference. And you can have these tattoos anywhere on your body.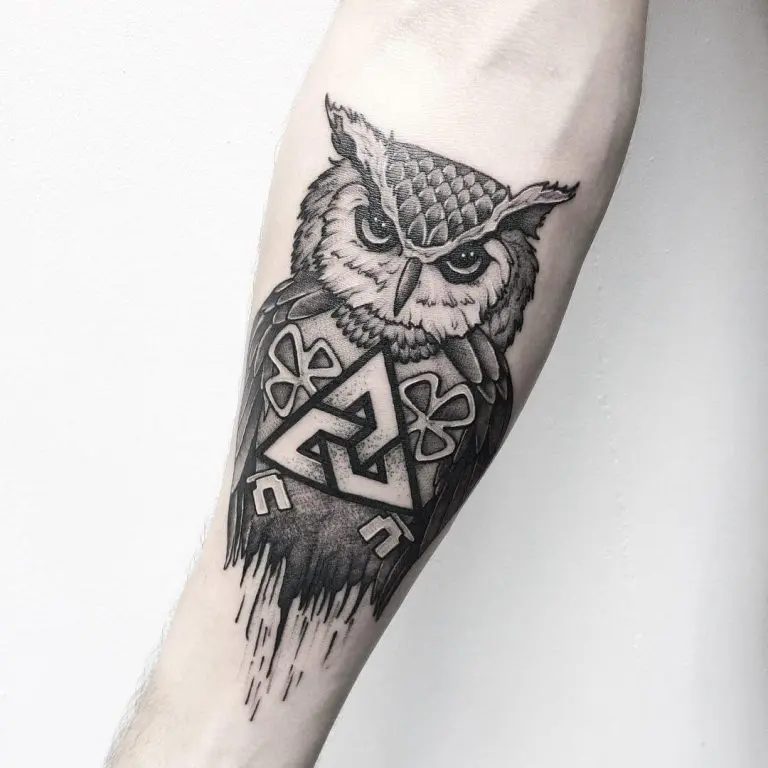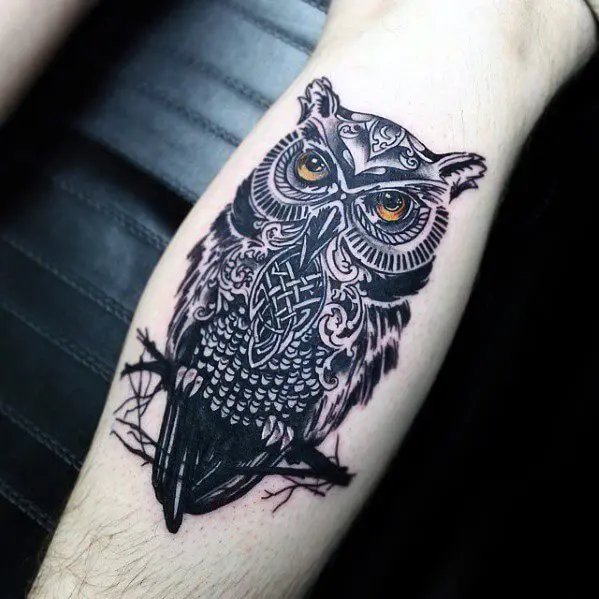 ↓ 8 – The Great Horned Owl Tattoo
The owl is a unique bird that is different from all other birds. The owl's large horns make owls appear powerful and attractive. These beautiful horn owl tattoos represent the owl's power. Men are more likely to have these great horn tattoos than women since they are more powerful.
Men can have these tattoos anywhere on their bodies, but they should get them in a visible place.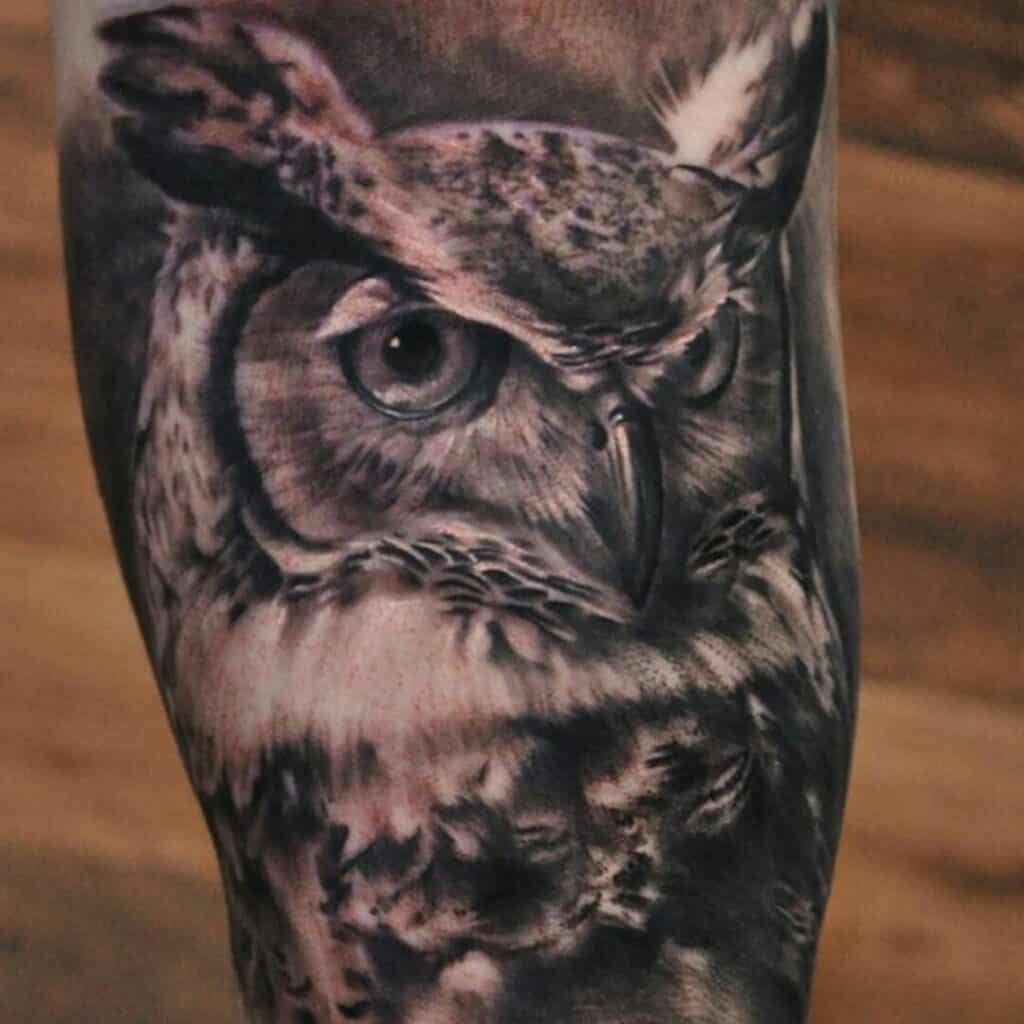 ↓ 7 – Owl Eyes Tattoo
The size of the owl's eyes shows the strength of his vision. An owl can see in all directions and is a great hunter. The tattoo of the owl's eyes represents intelligence, awareness, and attention. It is the most aesthetically attractive and eye-catching tattoo that a person can get.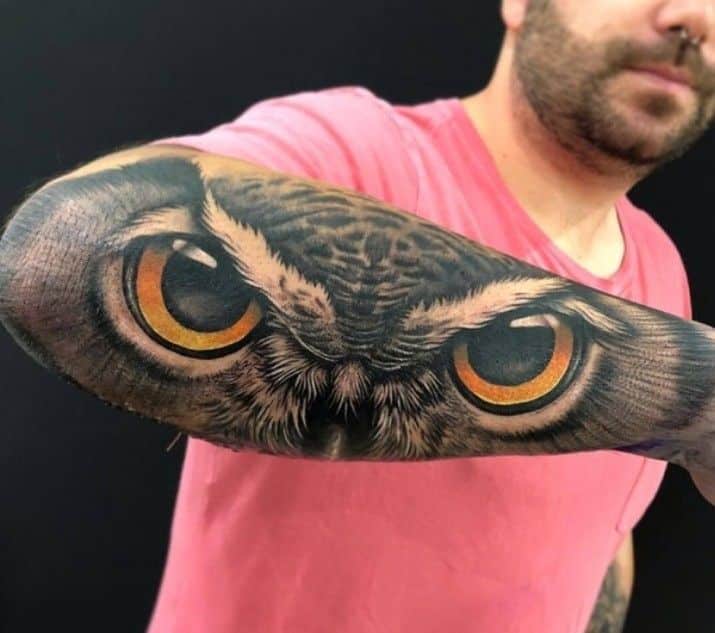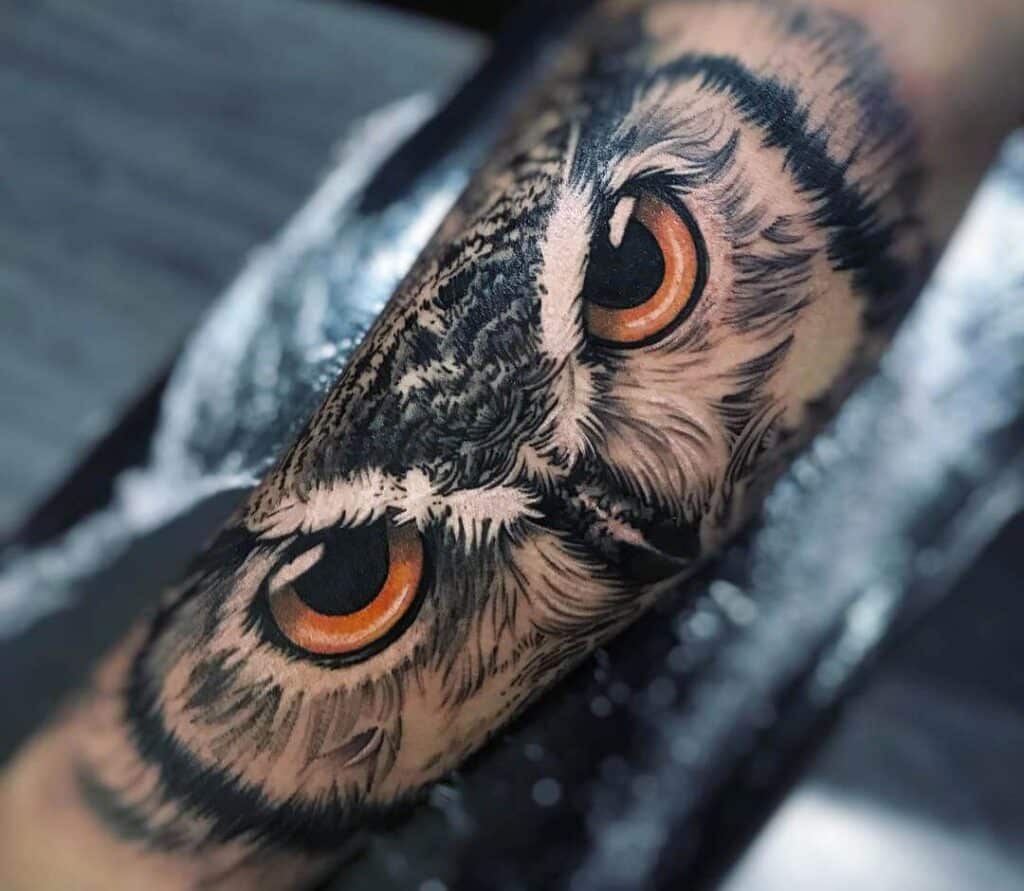 ↓ 6 – Owl Tattoo For Protection
An owl is a protective symbol. People think that having an owl tattoo on their body can protect them from evil eyes and all dangers. That is why people get these tattoos, and they are the most widely popular tattoos.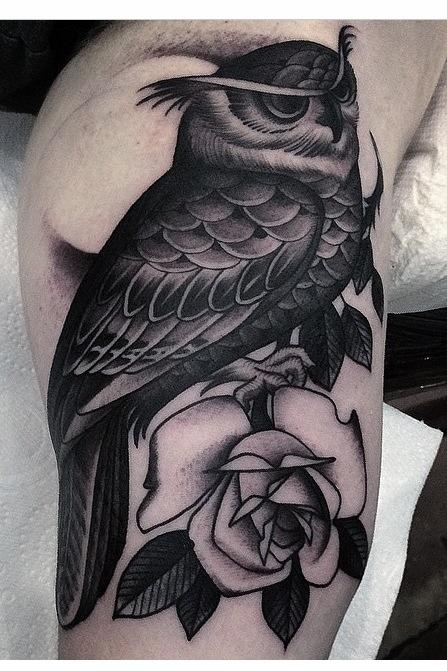 ↓ 5 – Owl With Skull Tattoo
There are several different and unique ways to get an owl tattoo. Some people get an owl tattoo to show their love for a dead loved one. The owl is associated with death and the afterlife. People get an owl and a skull tattoo together to show their devotion and love for their deceased one.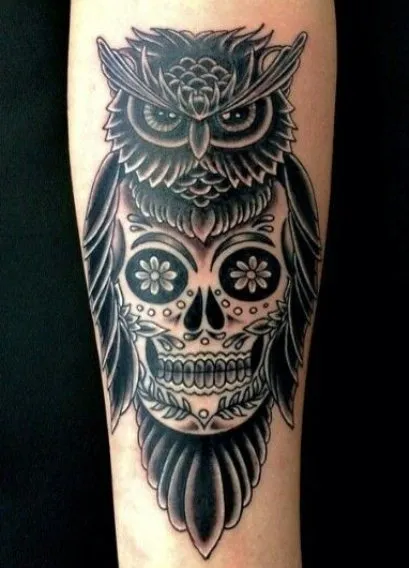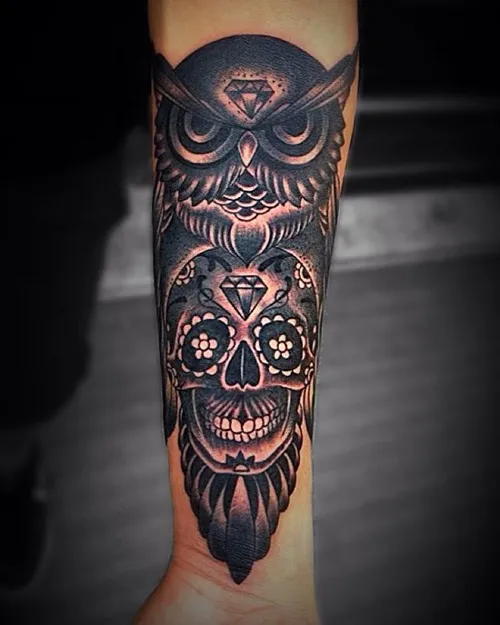 ↓ 4 – A Knee Owl Tattoo
The most painful place of the body for the tattoo is the knee. Most men get an owl tattoo on their knees to express their strength, and the owl is already known as the most powerful bird.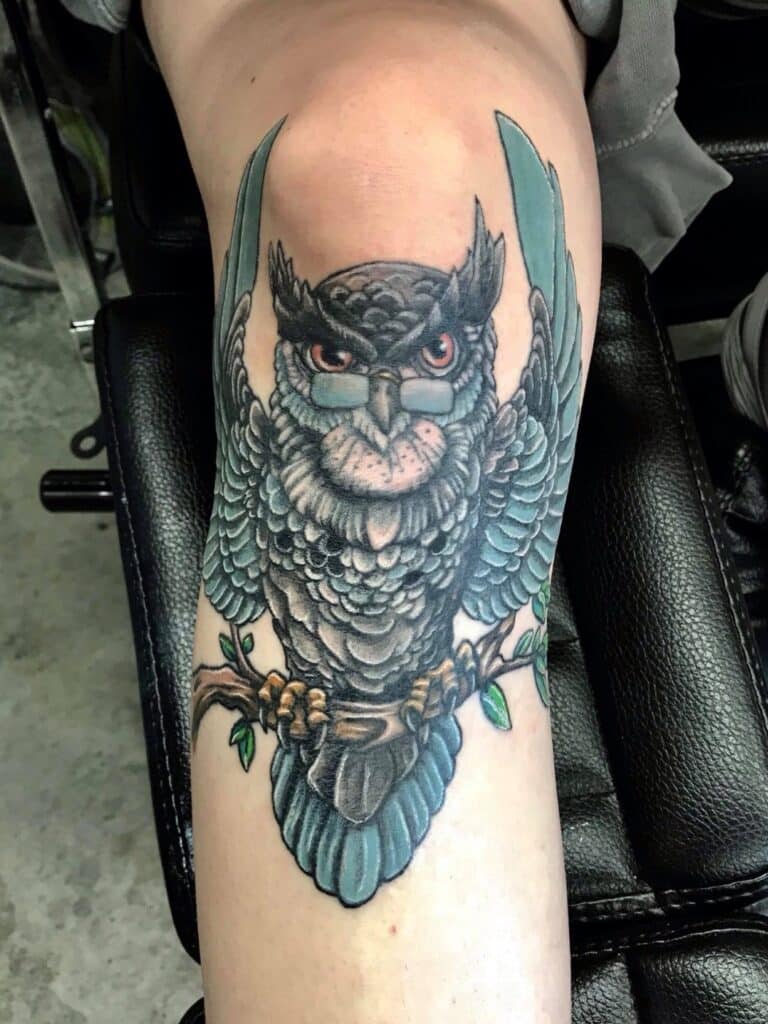 ↓ 3 – Clock With Owl Tattoo
An owl represents death and the afterlife and the clock symbolizes the significance of time. When these two elements are combined in a tattoo, the result is a unique and meaningful tattoo. A clock with an owl tattoo represents the importance of time, death, and the afterlife. It can also be a symbol of mourning and remembering a loved one who has passed away.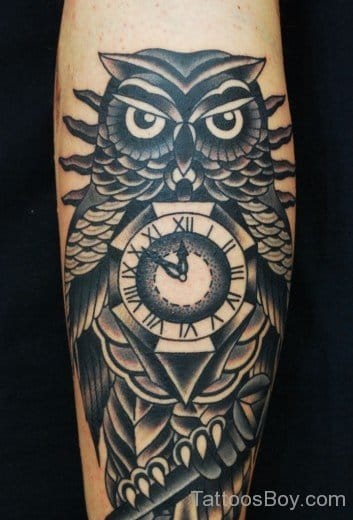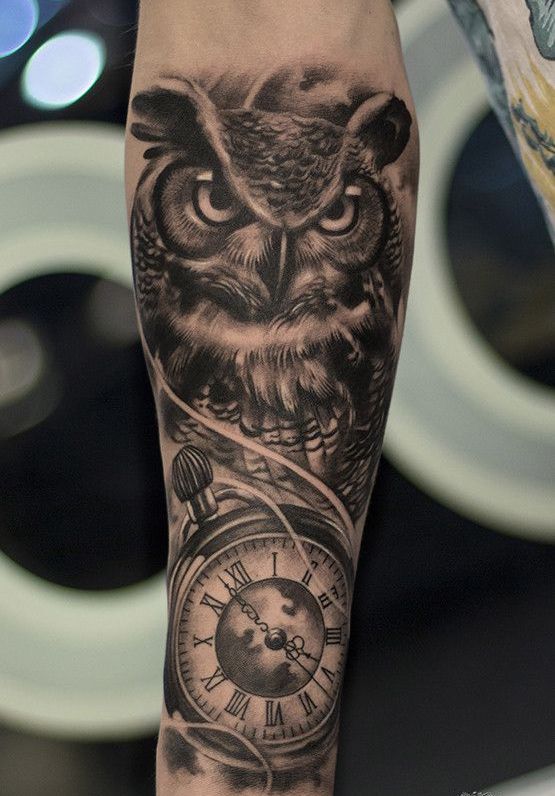 ↓ 2 – Owl And Dream Catcher Tattoo
A dream catcher represents protection from terrible nightmares, whereas an owl represents protection against all evil. You can combine these two signs in a tattoo. When these two objects are combined, they might represent protection against bad nightmares.
It also symbolizes a way to keep a loved one's spirit alive after death and as a respect for a loved one who has passed away.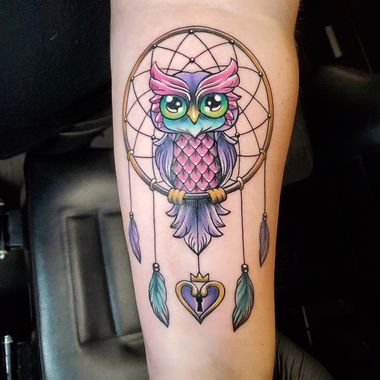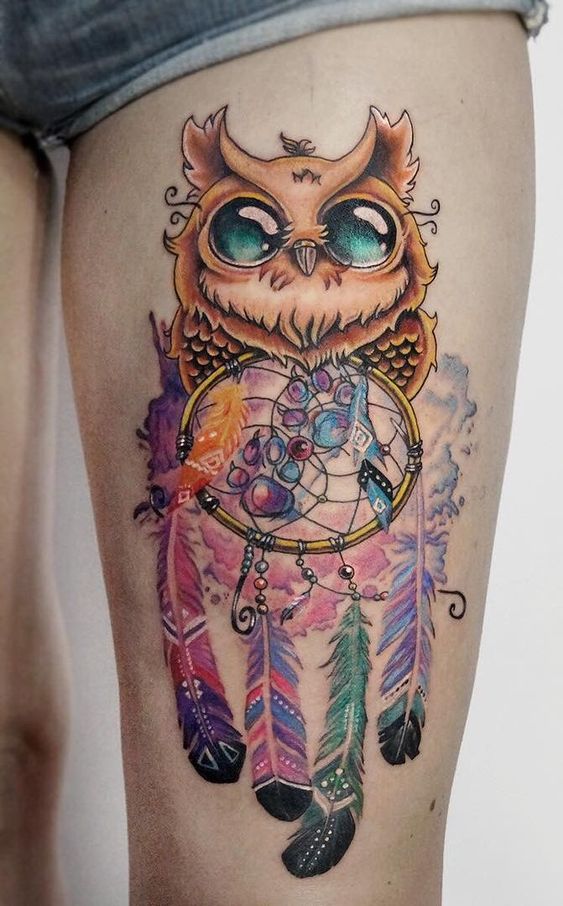 ↓ 1 – Owl Tattoo Meaning As Hope
An owl tattoo is also a sign of hope. People get such tattoos as a symbol of hope and faith for themselves. Some people combine such tattoos with quotes about hope.
These types of tattoos motivate them. Such tattoos may be placed anywhere on your body, including your hand, neck, and back.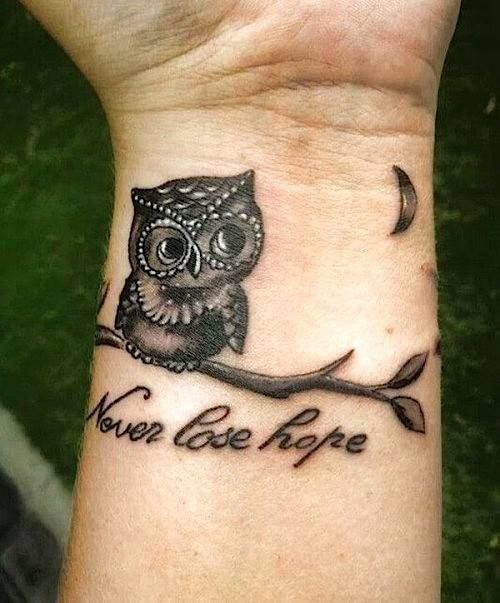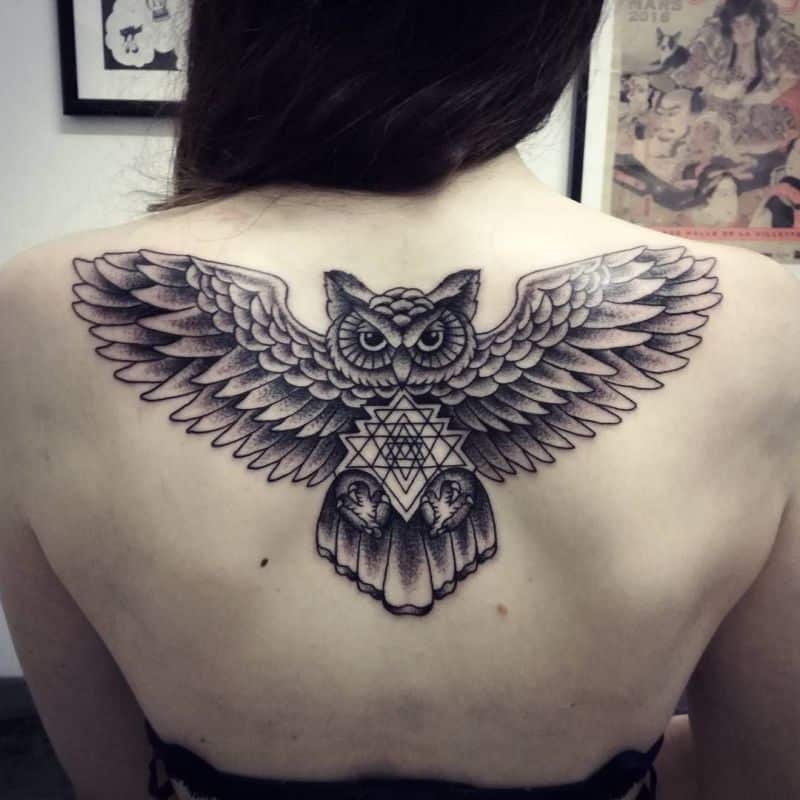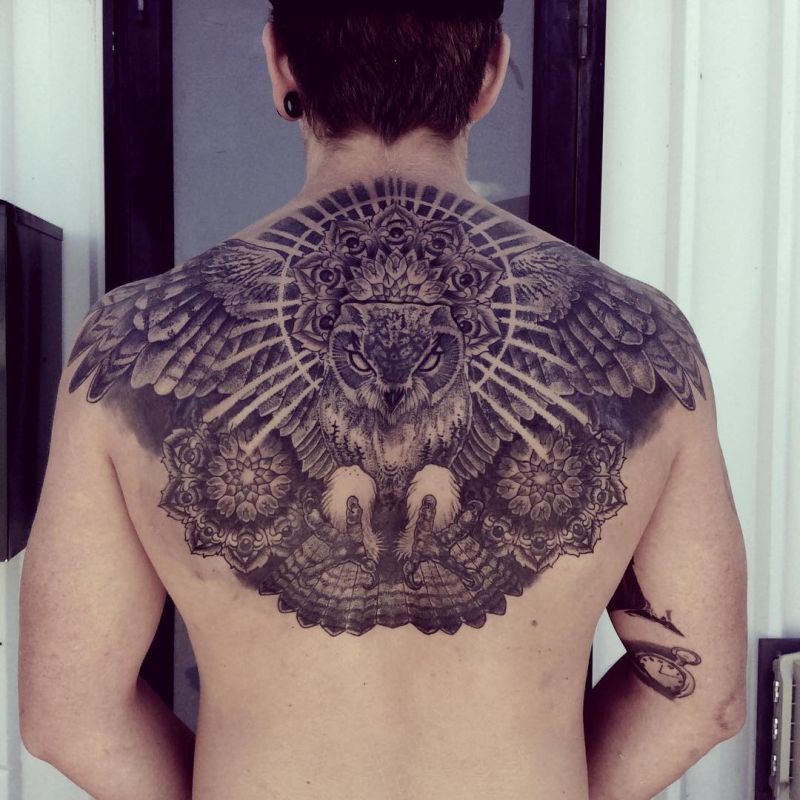 Frequently Asked Questions
Q) What does an owl tattoo symbolize?
Ans. Wisdom, darkness, birth, mystery, and magic are all symbols associated with owl tattoos. An owl and its tattoo have different cultural meanings. These tattoos use to protect people from evil in American culture. Owls tattoos connect with death and the afterlife in Egyptian culture. Tattoos of owls regard as luck in Japan and Rome. An owl tattoo is mysterious so it would also be a good Halloween Tattoo to try.
Q) Is it good to have an owl tattoo?
Ans. The most popular tattoos these days are owl tattoos. People are fascinated with these tattoos and are getting them. You may have such tattoos since they are a great option if you want some eye-catching tattoos. And there's nothing wrong with a tattoo of an owl. If you like owls, you can even get owl jewellery.
Q) Are owl tattoos bad luck?
Ans. Owl tattoos are considered as bad luck in certain cultures and as good luck in the rest of the cultures. In most cultures, an owl tattoo represents a form of protection from evil. It is totally up to you whether or not you want an owl tattoo.
Q) Are owl tattoos popular?
Ans. Owl tattoos are the most trendy tattoos among all the tattoo designs. An owl is a beautiful eye-catching bird, and when it turns into a tattoo it is perfect. You can get these tattoos in different sizes. You can even add colours to your tattoos according to your preferences. You can have this tattoo can have anywhere on your body including, the neck, wrist, knee, or leg.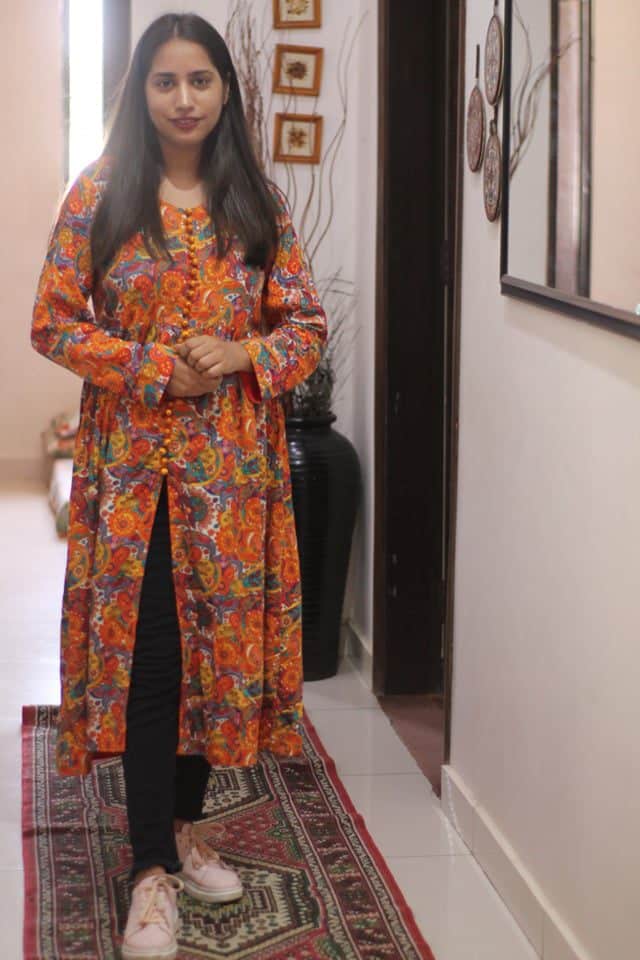 Hadiqa Tauqeer is a student and currently studying a bachelor's degree in business administration; she is a freelance writer who enjoys writing and is extremely passionate about her work. She is a creative person who strives to be creative in her work. She is a challenging and confident person who is always up for challenges.